Back in December, we brought you the news that a carefully selected edit of breathtakingly beautiful bridal gowns by New York based designer, Naeem Khan, have arrived at Rachel Scott Couture bridal boutique in Edinburgh.
Today, we want to advise you that Naeem Khan's full collection will be available to try on at Rachel Scott Couture, at a trunk show taking place between Friday 3rd and Sunday 5th March. In addition, on Sunday 5th March, Rachel Scott and her team are collaborating with Virgin Hotels and Harvey Nichols to host a Naeem Khan live fashion show – a ticketed event with limited spaces available.
I spoke with Rachel recently to find out more about this weekend of high bridal fashion and how you can book your place to enjoy it too. Rachel's words follow.
The Naeem Khan Trunk Show
3rd – 5th March
---
It's time for our Naeem Khan trunk show – we will have an exclusive selection of dresses from Naeem's latest bridal collection for the entire weekend, starting Friday 3rd March.
These will be here for a limited time, so if you want to be one of the first brides in Scotland to wear his gorgeous dresses then this is the event for you.
Our fabulous team will be on hand to help you with anything you might need on the day. We all come from a background in fashion and textiles, so we have the knowledge and creativity to help you style your perfect look.
All things embroidered, textured and embellished! Khan is known for his bold and intricate application, using techniques he learned from his father and grandfather who made gorgeous outfits for the Indian Royal families. His designs really are one of a kind! Rachel Scott
The Trunk Show Need-To-Know
Do I have to pay to attend the trunk show?
For our trunk show, no, we only charge our consultation fee, which is fully redeemable against any purchase. So, get your appointment now before they fill up!
Can I bring someone with me?
Of course! We always encourage our brides to do what is right for them, whether that's coming in by yourself or bringing those closest to you who can help you make the right decision.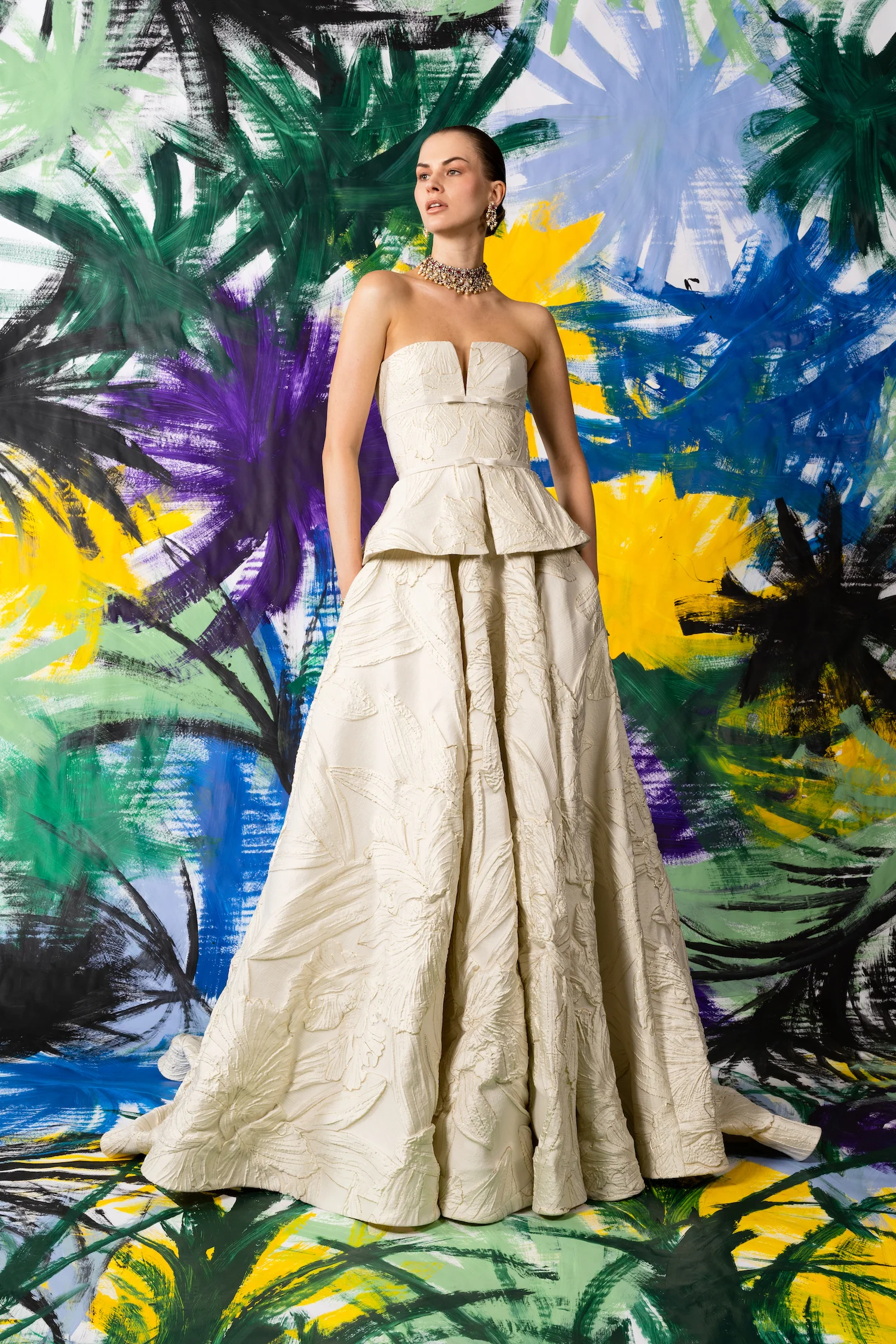 Will I be able to look at accessories too?
Yes, we have everything you might need to complete your look from veils to tiaras and more. All of our jewellery and headpieces are made in house so we can be very specific to what you want and make your wildest dreams come true!
How do I book to attend?
To book an appointment, email [email protected] or call 0131 556 1520 / 07791880251, or slide into our DMs on Instagram @rachelscottcouture.
The Naeem Khan Fashion Show, Greyfriars Kirk
Sunday 5th March – 12:30 – 14:30
We are also very excited to collaborate with Virgin Hotels and Harvey Nichols on a wonderful bridal fashion event in the brand new Virgin Hotel's wedding venue, Greyfriars Kirk – a beautifully restored church in the city centre of Edinburgh.
Kick back with some fizz and watch the fashion show for inspiration from this internationally acclaimed designer, for the first time outside of London!
Tickets are required to attend and cost £30 – this includes a glass of bubbly on arrival, lunch and a goody bag to take away with you too.