We are delighted to share the magic of British accessories designer, Victoria Percival with you today. Victoria Percival is a small, award winning accessories brand, celebrated for her blend of modern, fashion-forward bridal style with couture British craftsmanship.
Victoria and her small team hand-make every individual headpiece and jewellery design in their Buckinghamshire studio, and are passionate about embracing the slow fashion movement – producing pieces ethically and responsibly.
Victoria's headpieces are crafted from really beautiful 14k gold and silver sterling elements and her statement earrings and necklaces are created using the most elegant demi-fine components.
These are sublime investment pieces, created to be worn again and again after your wedding.
Save 10% at the Victoria Percival Open Days
We're excited to let you know that Victoria is hosting a pop-up event at her Chelsea Showroom on Friday 24th and Saturday 25th March, which will provide you with a lovely opportunity to meet the designer herself. 
Victoria will be able to guide you through choosing a headpiece and jewellery of your own, whilst enjoying a glass of bubbles and immersing yourself in a spot of delightful wedding planning. 
All orders placed at this event will receive a 10% saving. You will also be amongst the first tvo try on pieces from Victoria's exquisite new 2023 collection, which are previewed here. You can also enjoy this film over on Love My Dress today.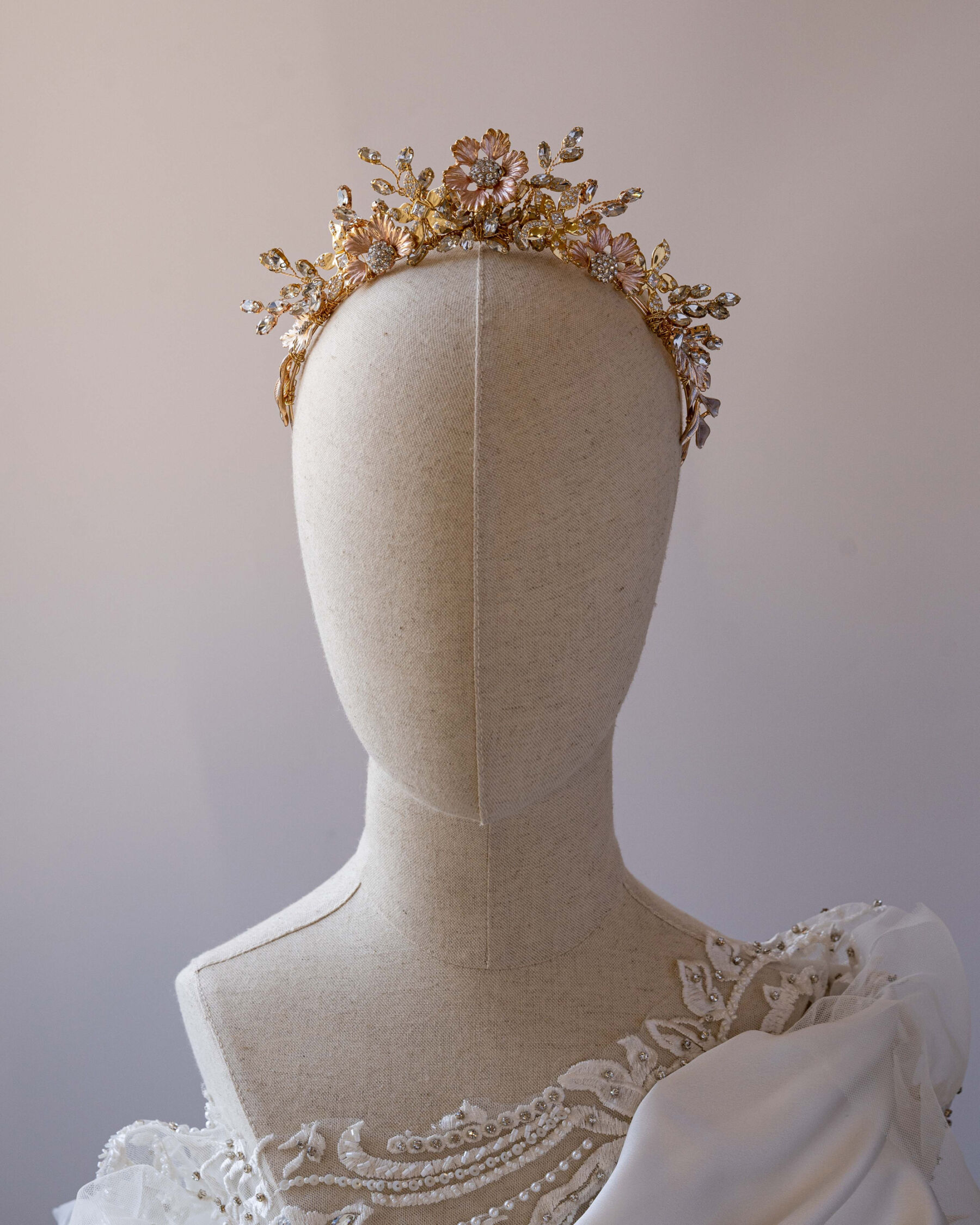 Want a completely unique and bespoke bridal headpiece?
Victoria is a talented creative, maker and artist. She will be able to sketch out and create a completely one-off, bespoke piece for you, if you're looking for something really unique and special.
Designer Day Appointments are Limited – Book Your Space Now
Places at the Victoria Percival open days are extremely limited, so we strongly encourage to book your appointment without delay, and start looking forward to a lovely day out.
Victoria Percival has a cult following and her red carpet worthy designs are regularly featured in the likes of Vogue, Harpers and Elle. We adore everything she creates and are delighted to champion the best of British in supporting her with the launch of this breathtakingly beautiful new collection.