Every couple planning their own wedding wants their day to be filled with cherished, life-long memories and there are of course multiple ways to document and save these memories, through photography and videography – but have you also ever considered hiring an Audio Guest Book?
Allow me to introduce you to one of the newest members to join the Love My Dress Wedding Directory, the wonderful CALLEO, who provide an Audio Guest Book service that enables your wedding guests to record voice messages using vintage style telephones. It's a genius service and the team behind it care big time about their service and understand first hand how invaluable those precious little voice messages are.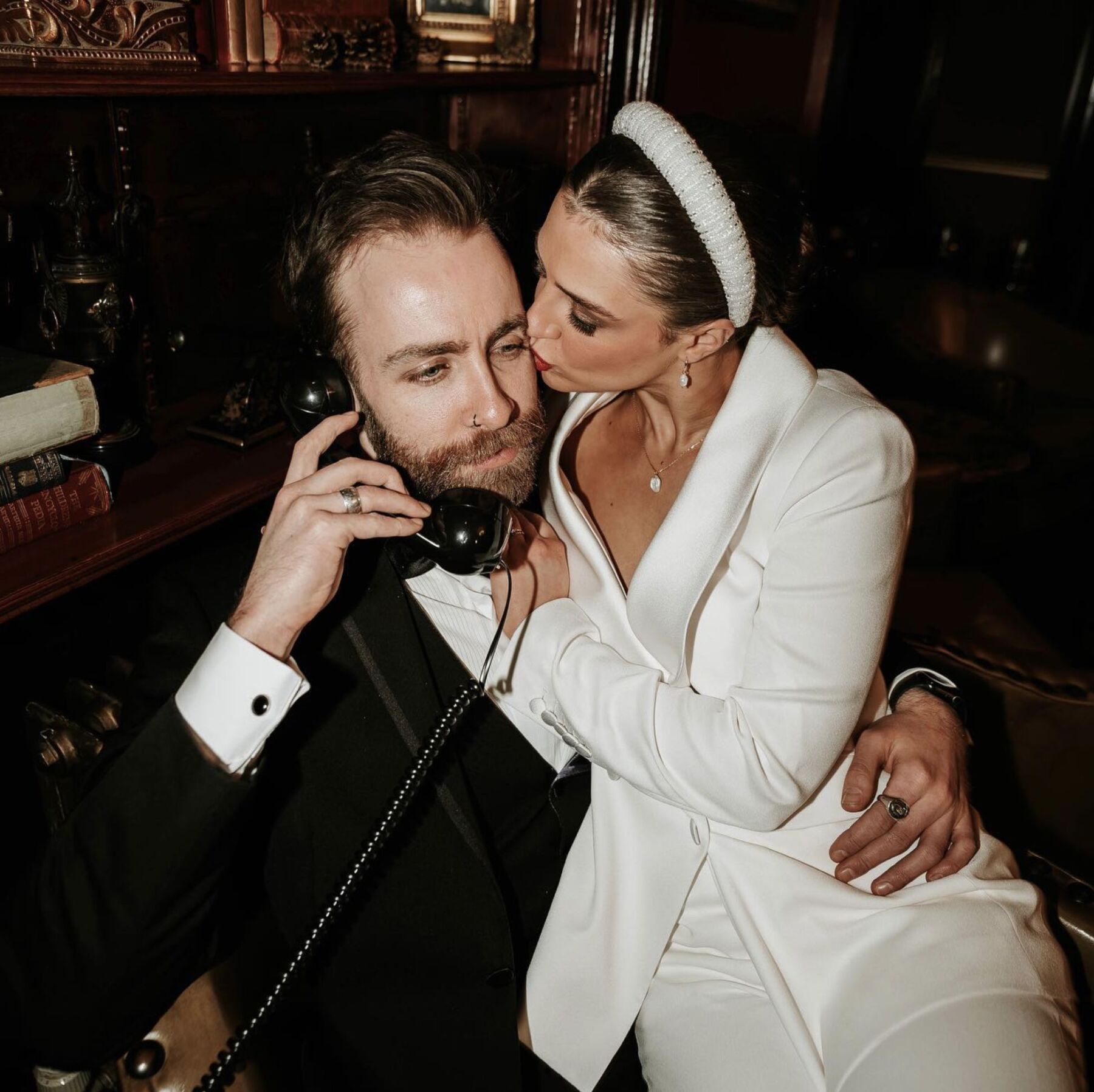 Before the CALLEO team introduce themselves, let's consider for a moment; hiring an Audio Guest Book for your wedding day isn't just about capturing heartfelt, sweet and sentimental messages – it's also a chance to enjoy the more unfiltered, candid and authentic messages, left, perhaps, by your rather more tipsy (ahem, drunken) guests. Imagine listening to those hilarious anecdotes and heartfelt expressions of love years later, and laughing together as you recall the antics of your merry friends, family and loved ones.
It's those candid and authentic moments that make your wedding day truly special and memorable.
An Audio Guest Book is a fun and frankly genius way of helping you preserve these precious moments forever and have a cherished keepsake that will make you laugh and cry tears of joy for many years afterwards.
Ready to find out more? Let's go…
Please introduce the CALLEO and your Audio Guest Book service
CALLEO was co-founded by Bailey and Rob, two friends who met at University. We launched CALLEO in 2022 after Rob sadly lost his Grandfather, who was a huge part of his life.
A CALLEO Audio Guest Book phone is a Vintage Style telephone which records messages from your guests at your wedding. Chosen to your style of colour to fit your theme, your CALLEO phone is delivered a few days before your wedding. Then, guests simply pick up the handset, listen to a greeting message you've prerecorded, wait for the beep, and leave you a message the same way they would a voicemail.
Heartfelt messages of love and well wishes will be left by your parents, siblings and friends. As the night progresses, you'll also get plenty of humour, and mischief!
Traditional guest books do allow you to reflect your guest's messages of love and support for years to come. But, they lack the personality of the day. Traditional guest books do, unfortunately, sometimes get lost. By switching to a CALLEO Audio Guest Book, you can hear the voices of your friends and loved ones, gauge their excitement and love, and keep the memories safely stored online, never to be lost or damaged.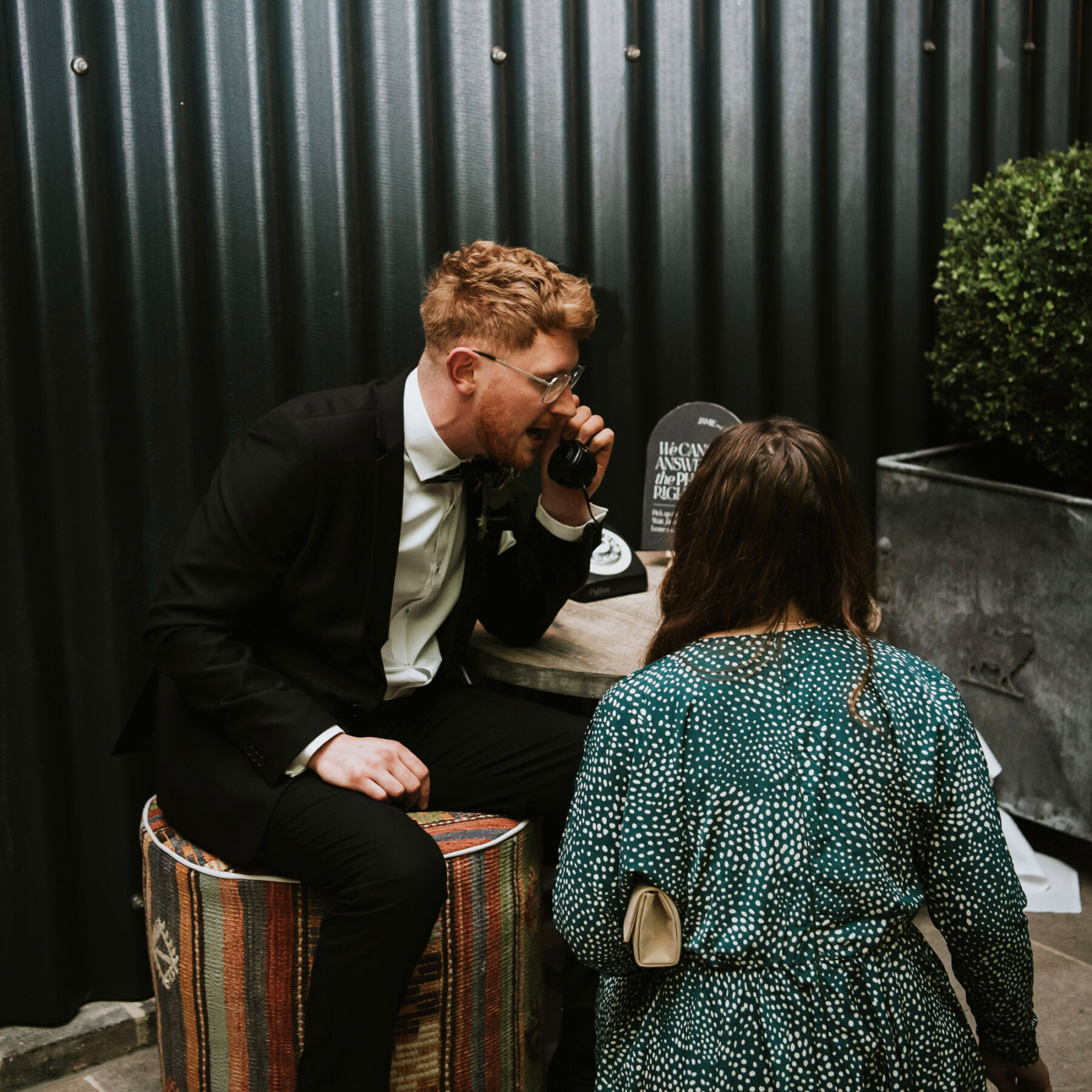 What inspired you to create an audio guest book for weddings?
Rob wished nothing more than to hear his grandfather's voice one last time and to recollect word for word the advice and wisdom shared on his wedding day. But the memory had started to fade. While his handwriting made its mark in the guest book, it didn't capture the tone and personality of Bob, nor did it give him the space to write a meaningful message at length.
That's why we launched CALLEO – an Audio Guest Book service that allows guests to record their message as a voicemail, rather than in a handwritten guest book. We recognised the power of an Audio Guest Book in remembering our loved ones and also the funny moments at weddings.
Had CALLEO existed during special events and moments in our lives, we would still be able to hear the familiar and comforting words of our closest loved ones, even after they had passed. And that is the gift that we want to give to others – a more intimate, meaningful and personal guest book experience.
How does an Audio Guest Book work?
It's super easy! A few weeks before your wedding, we ask our couples to record a greeting message. This can be whatever you like and we love the most personalised ones. We then programme this onto your phone and ship it out to you. On the day, simply plug in the CALLEO phone and wait a few moments.
Then, every time the phone is picked up your guests hear the pre-recorded greeting message. After the beep, guests can then leave their voicemail. It can be a reminiscing story, well wishes, signing or just a cheeky message! There's no limit to the length of the message or the number left. Our record for the longest Audio Guest Book currently stands at 46 minutes of pure love, humour and mischief.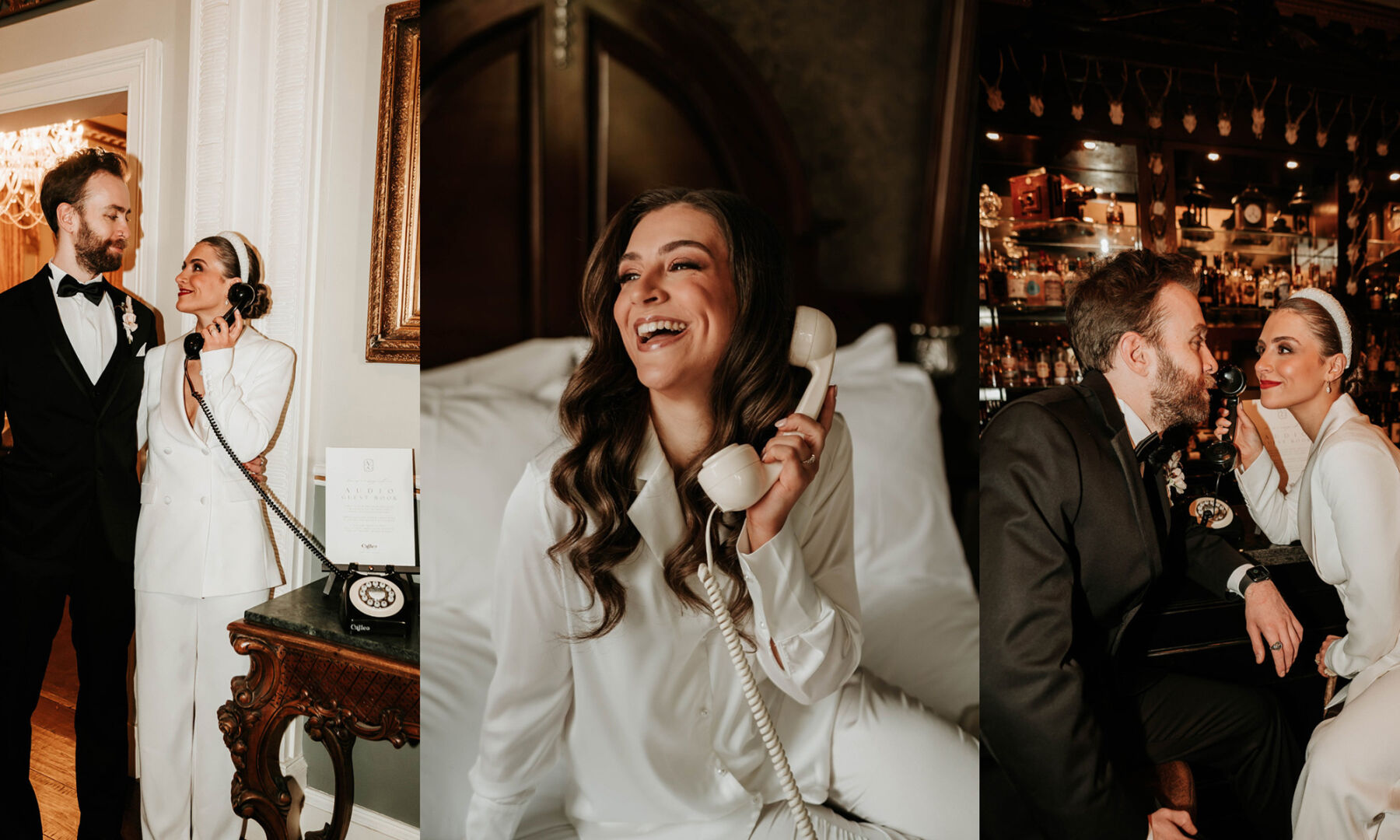 Any particularly memorable or heartwarming messages that have really left a mark?
Our most memorable wedding was back in August, with Corinne and Greg. Corinne and Greg are two valued customers of ours and now lifelong friends, who booked CALLEO for their wedding. Having cared for their grandfather in the final years of his life, the pair developed a special bond with him and wanted to find a way to remember him at their wedding. They had a CALLEO phone at their wedding reception for all guests to use, including Granda.
Sadly their Granda passed away just days after the wedding. Now, the CALLEO audio recording is the last message Corinne and Greg ever have from him.
This was a full-circle moment for us too. We began CALLEO after Rob lost his Grandad and we're now fortunate to help other families remember those who are no longer with us. You can listen to their story here…
Does CALLEO provide any customisable Audio Guest Book options?
We offer multiple opportunities for personalisation with our Audio Guest Book experience, which makes CALLEO so special. Firstly, you can pick from an ever-growing range of colours. From neutral to neon, we are always adding new options to fit your theme.
Every CALLEO booking includes a framed instructional guide, to explain to your guest how the phone works. For our Retro and Vintage package customers, this sign is fully personalised and we discuss this prior to printing so it fits your day.
Don't forget, the message that is played every time the phone is picked up is personalised too! A month prior to your wedding, we ask you to record the greeting message at home. It can be whatever you like. Our favourite has been a rendition of Craig David's 'Fill Me In'… "All calls diverted to answer phone, Please leave a message after the tone".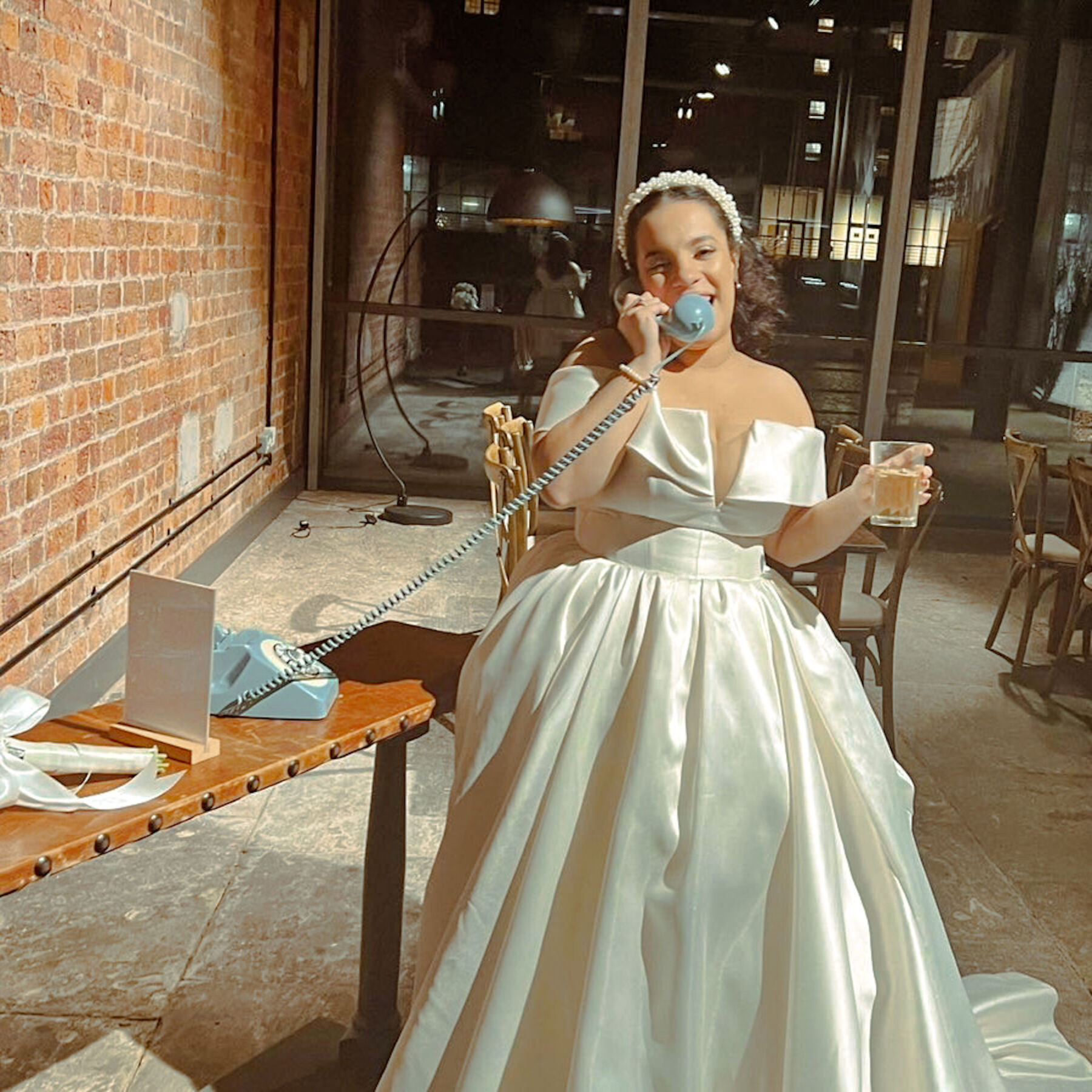 What is the process like for couples to receive the recordings after the event?
A few days after the wedding, our courier collects the CALLEO phone and delivers it back to us. We then extract all the messages, review, edit and compile them into an Audio Guest Book. Depending on the package booked, couples can listen to the messages digitally or with an engraved USB, QR frame or Vinyl Record.
How much does it cost to hire an Audio Guest Book from CALLEO?
Full price details can be found on our website.
If you're getting married abroad – please get in touch. Our beautiful vintage style telephones love a good adventure.
Our value though is absolutely priceless. CALLEO is more than a wedding novelty. It serves a larger purpose in keeping families together, remembering those who are no longer with us, and helping you to form a unique keepsake from a special day that won't get lost or broken.
Our mission has always been to Ring, Record, Remember and as the years pass, we hope nothing more than for our couples and guests to remember the special day and their loved ones who attended. CALLEO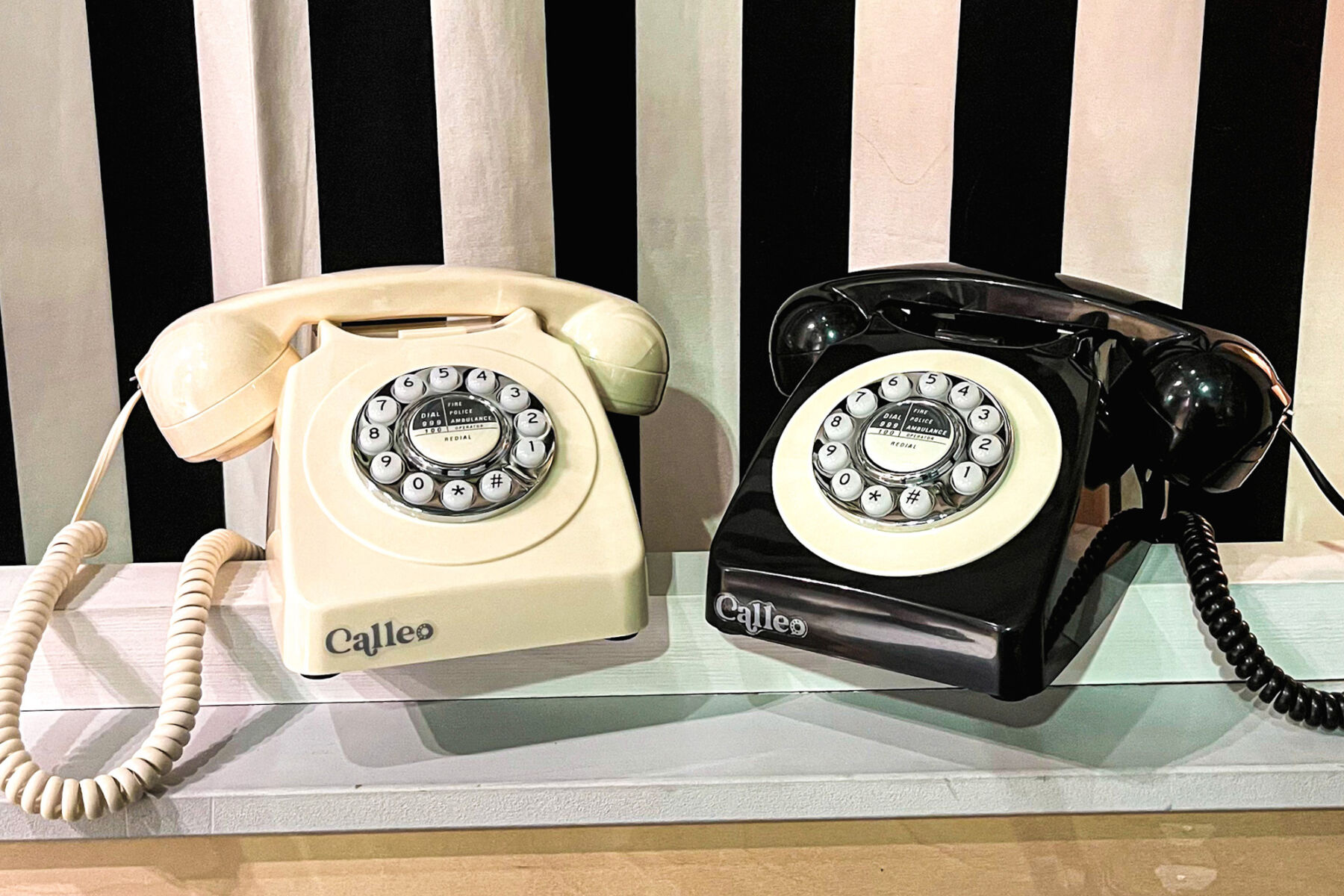 Visit calleo-uk.com