Many of you will already be familiar with Sassi Holford and her quintessentially British brand of bridal couture.
Sassi's wedding dresses are hugely popular with Love My Dress readers – we've featured so many beautiful weddings where the bride is beaming with confidence and looking relaxed and sensational in her Sassi Holford gown.
But did you know that Sassi Holford also has a ready to wear line, which provides a gorgeous couture option for stylish mother of the bride outfits?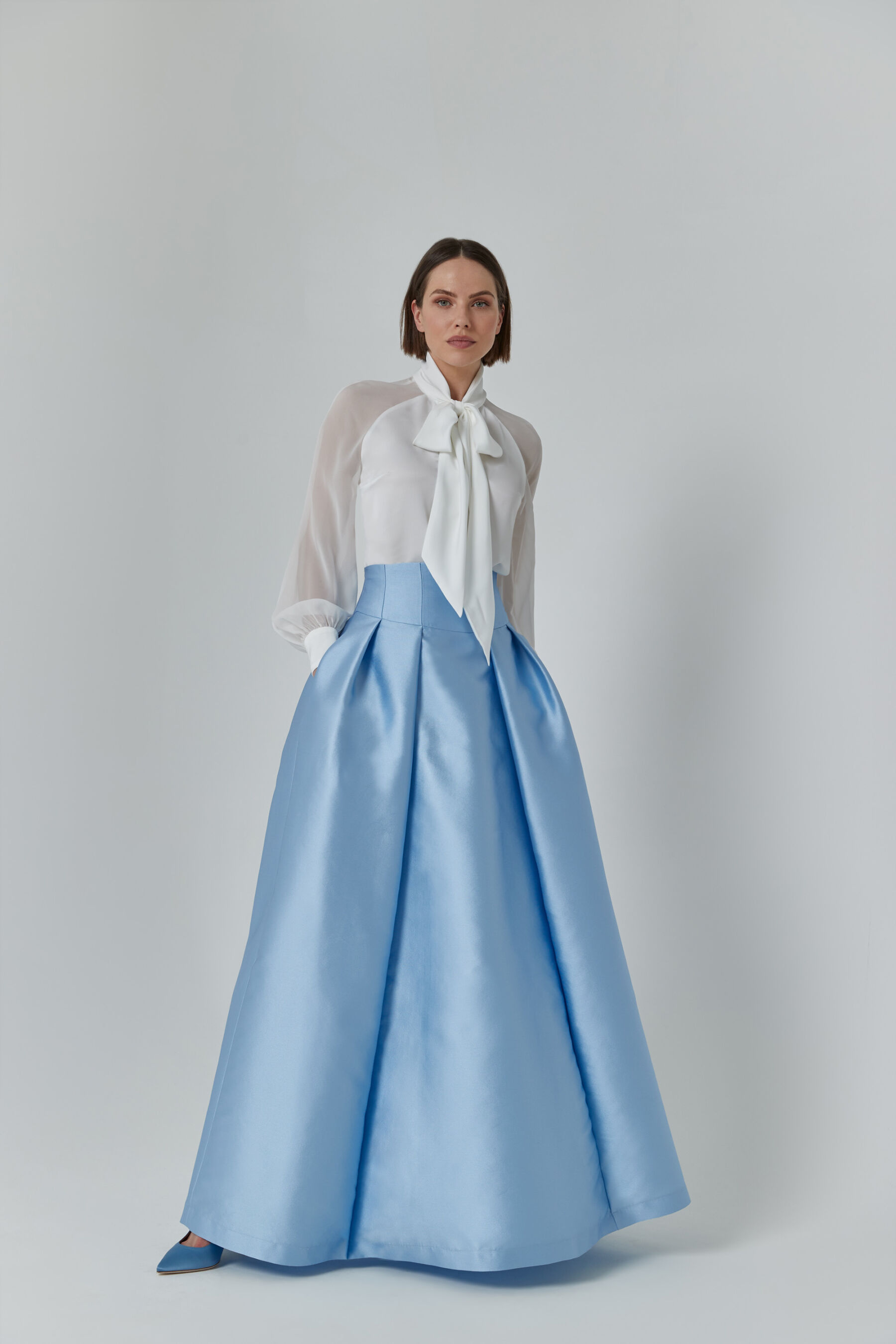 Let's be honest – traditionally, mother of the bride outfits aren't something that have been marketed as particularly… inspiring. We're asked so many times by brides seeking advise on behalf of their own mothers and soon to be mother in laws, where to look?
Step forward Sassi Holford, with these beautiful super stylish gowns, some of my favourite of which are pictured below – square neck, 3/4 sleeve, bias cut gorgeousness. This is the kind of refined design that feels utterly luxurious to wear.
Just like her bridal collection, Sassi's ready to wear collection beautifully blends modern playfulness with traditional sophistication. Her design aesthetic strikes the perfect balance between statement and comfort. These are gorgeous investment pieces, created using the same couture techniques as are used to produce Sassi's bridal gowns.
Our ready to wear collection has been designed to make every woman feel confident. It offers timeless pieces that will take you from season to season and from coffee to cocktails. Sassi Holford
We spoke with Sassi recently about her Ready To Wear collection – and why it makes the perfect option for stylish mums looking to make a graceful, refined and very stylish statement on your wedding day.
Sassi Holford, what do you think makes a stylish Mother of the Bride outfit?
It's very rare that I meet a client who wants to look like the epitome of a Mother of the Bride – I see more clients who don't than those who do – but I think what makes the perfect outfit is the one that makes you feel your most comfortable and confident.
What do Mothers of the Bride need to think about when they're selecting their outfit?
It is important to consider location and season but don't let it be your deciding factor – your outfit needs to make you feel fabulous!
There has always been the rule that no guest should wear white or ivory but it depends on the bride and her theme.
Finally, if you do decide to wear a hat with a brim choose one that allows you to be sociable!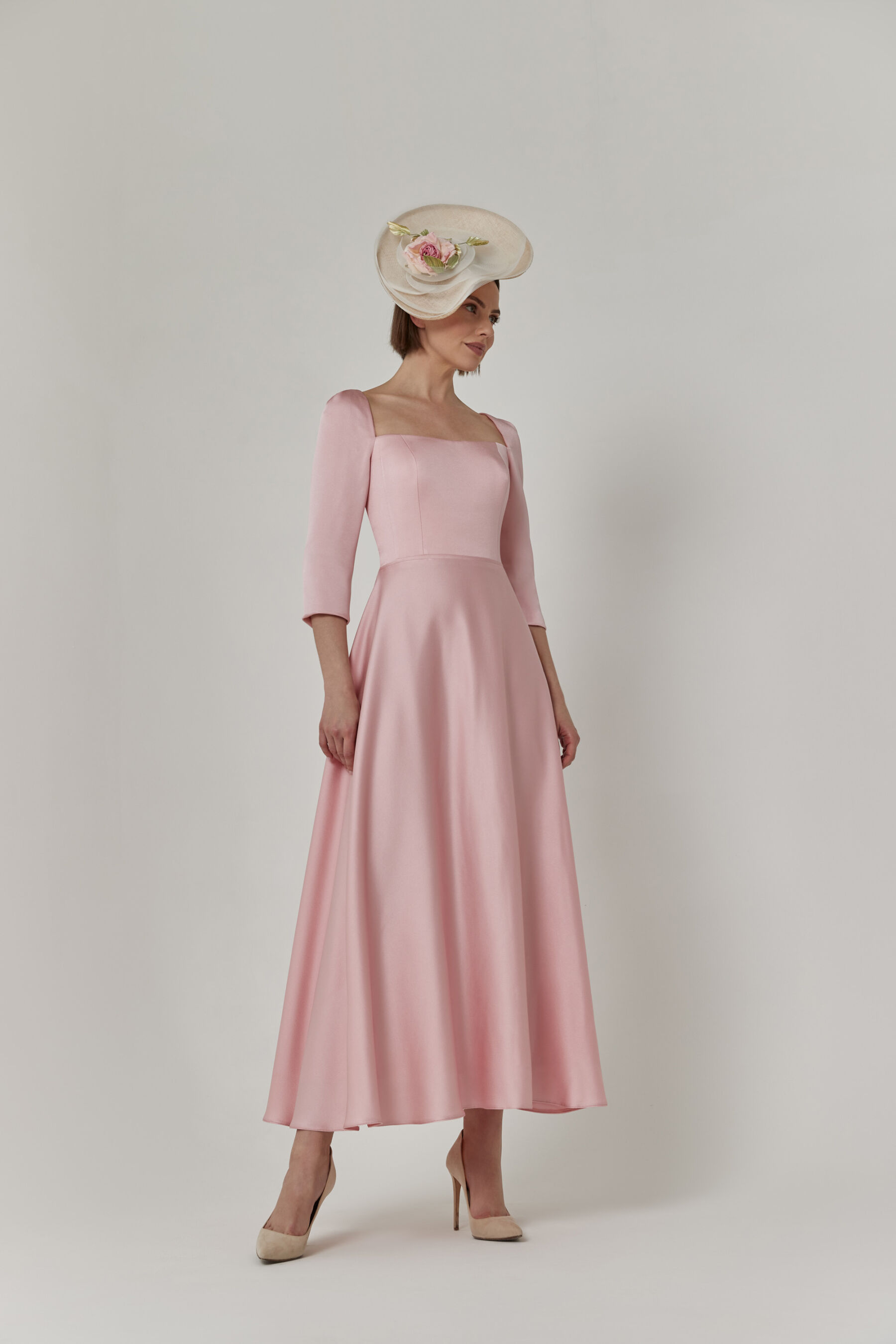 What would you select for mothers of brides looking to flatter a more mature shape?
It all depends what shape you are – one size definitely doesn't fit all! You want to choose an outfit that has been cut for a mature shape, so it's important to think about the designer or brand you choose.
Resist going over tight because it doesn't make you look any slimmer, I promise.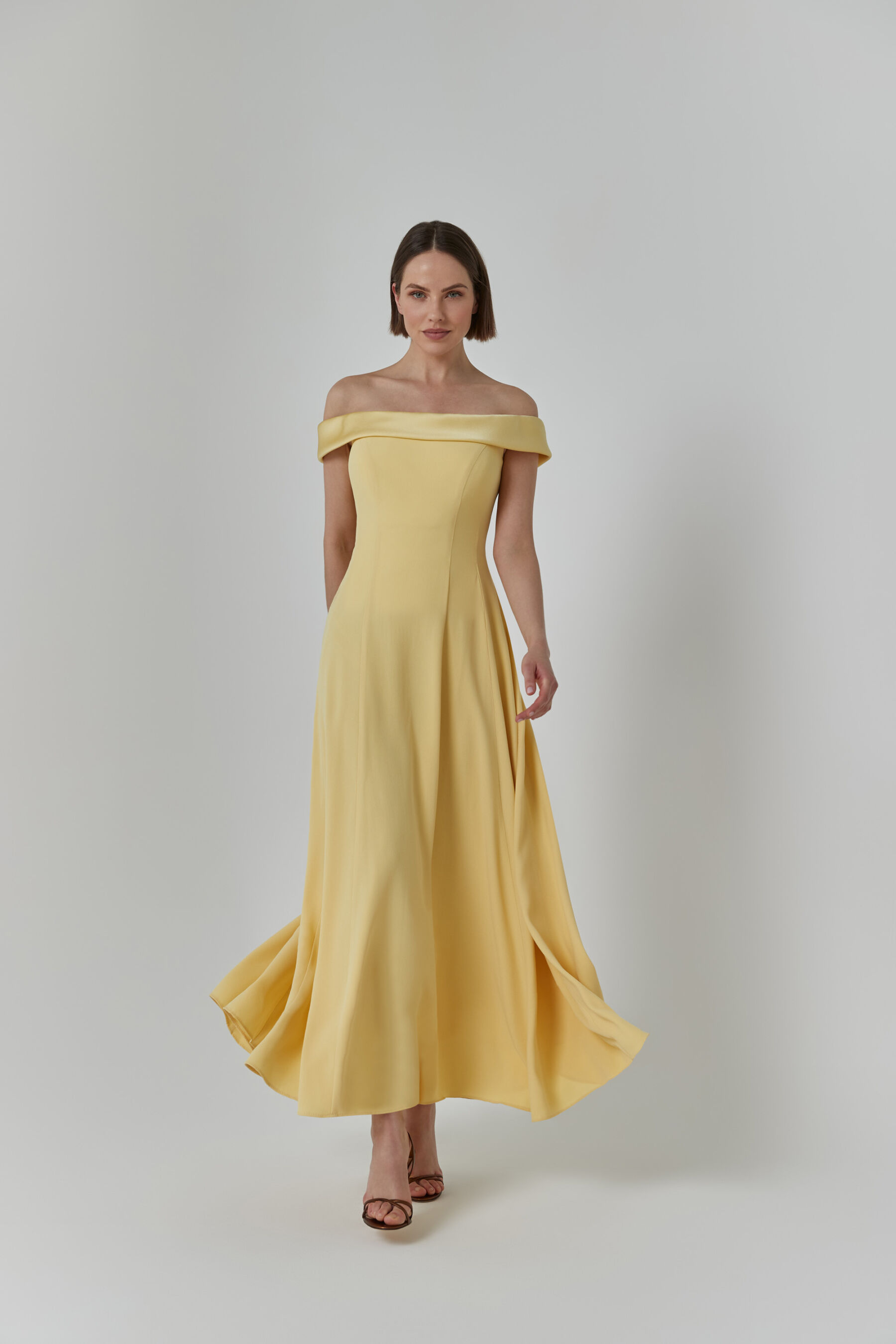 Can mums still be daring/go for something different, or is it best to play it safe?
I wouldn't play it safe but my best advice is to shine with quiet style rather than scream 'look at me'.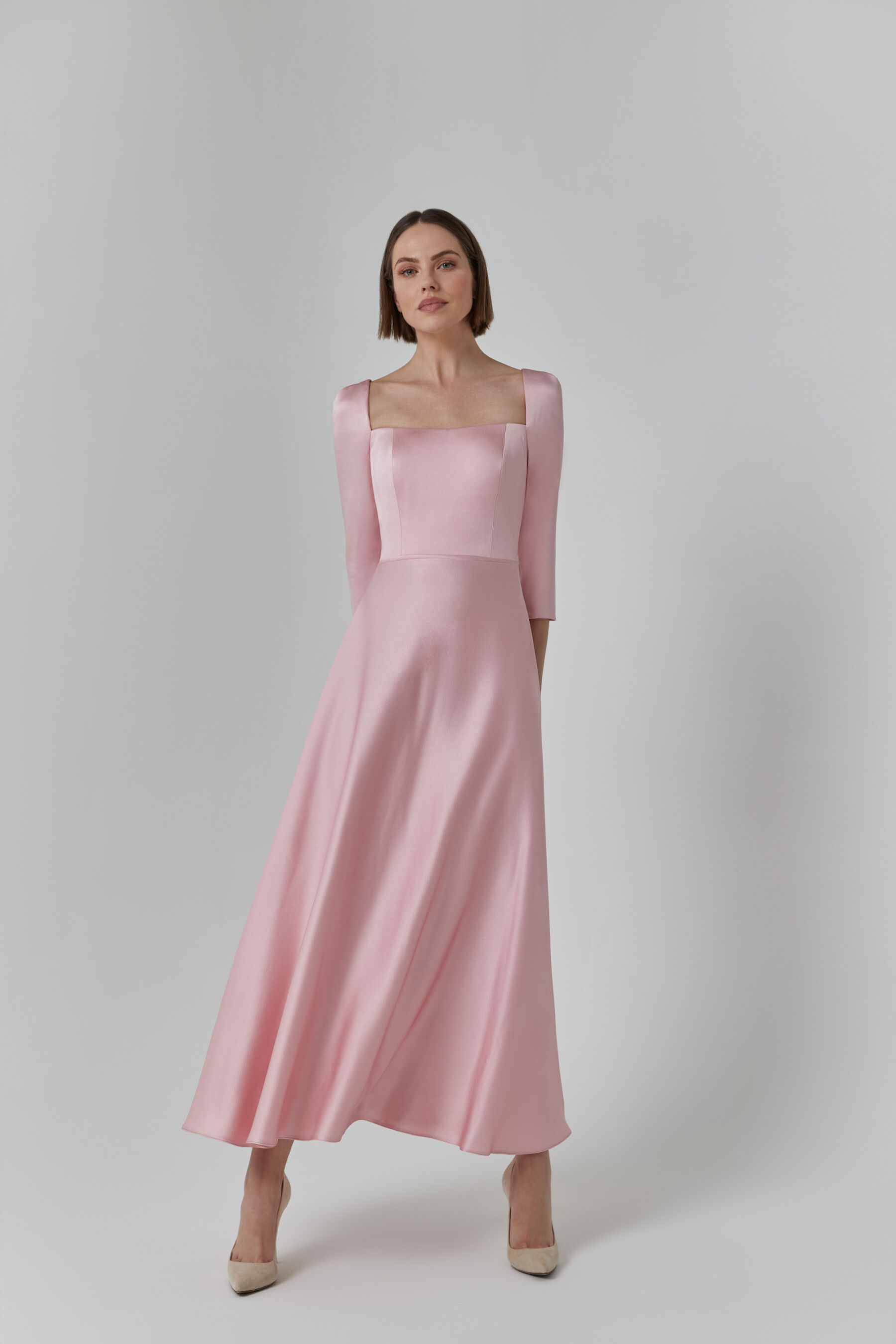 Has there been a modernisation in Mother of the Bride outfits over recent years? What changes are you seeing?
Absolutely! Mum's are fashion forward, in great shape and looking for something to show their personality. Often they want it to be a piece they can invest in for the big day and then integrate into their wardrobe afterwards.
There has been big changes in style and expectations, I have been designing sharp suits to evening dresses for my recent MoB clients.
A layered look, such as a jacket over a dress, has become popular as it gives a day to night look.
And finally, we know our readers like to shop consciously, can they shop responsibly with Sassi Holford?
Sustainability is at the heart of Sassi Holford – all our garments are made-to-order so every piece has a home, and are made in England to ensure that we keep our carbon footprint low and take responsibility for our impact on the planet.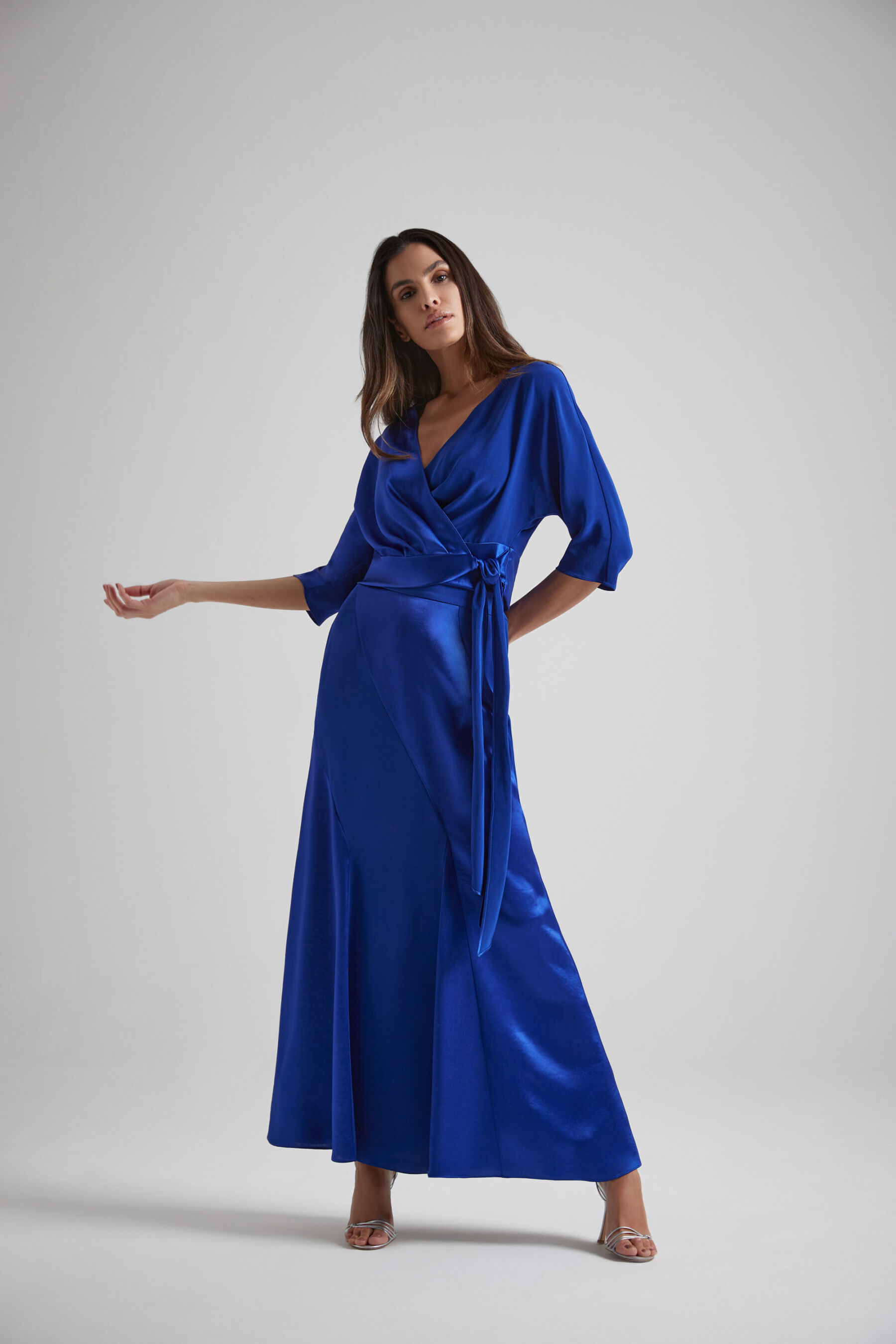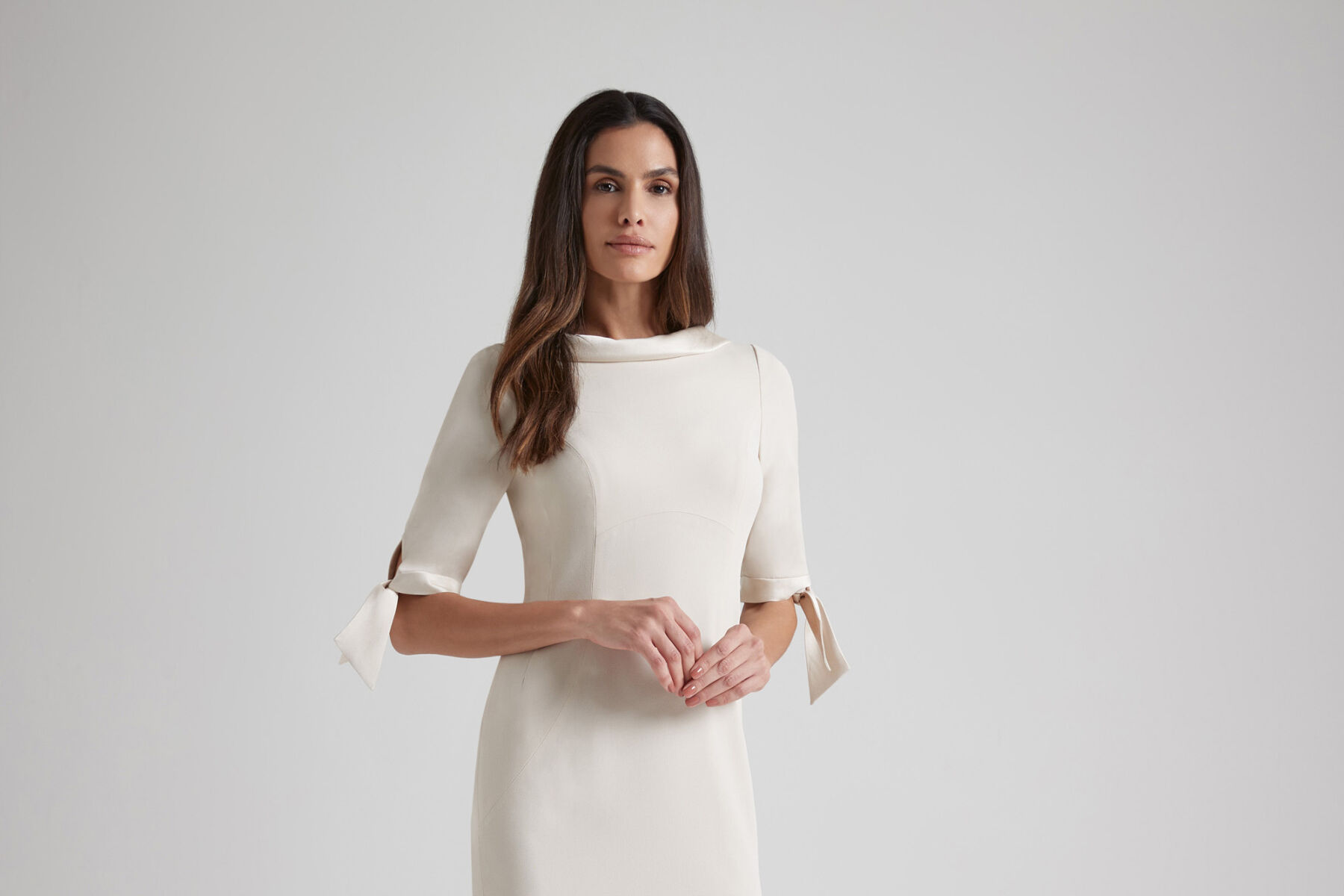 sassiholford.com