Today, we're celebrating the beauty of British grown wedding flowers through this delightful editorial captured at Findon Place, where talented artist and Love My Dress recommended supplier, Flower & Fern, created this effortlessly elegant floral design.
I'm passionate about encouraging couples to work with floral designers who support British flower farmers. For full transparency, I'm married to a flower farmer myself – but the truth us, that by choosing to support British flower farmers and use seasonal floral produce, you're not only supporting local businesses (and I cannot tell you how absolutely vital that is in a post-Covid world), you're also contributing to a far more sustainable and earth-friendly approach.
Whilst I'm not here to shame anyone, the truth is, imported flowers are often grown en-masse with the assistance of chemicals and pesticides that are harmful to both human health and our precious eco-system.
Most often than not too, they require extensive transportation, resulting in a larger carbon footprint. Seasonally available, British grown flowers have a unique charm and beauty, and choosing to decorate your wedding with flowers that are in season allows you to create a cohesive and harmonious atmosphere, immersing your guests in the essence of the time in the year that you've chosen to marry. And that my friends, creates beautiful memories.
Words that follow are by the very lovely Liz at Flower & Fern.
Analogue Photography
This Spring shoot, photographed almost entirely in beautiful analogue film format by Natalie Lucy, explores the ways a couple could make their wedding more sustainable in a stylish and modern way that feels meaningful to them.
There's definitely none of the twee or rustic styling you might usually think of when you hear the words 'sustainable' or 'eco friendly'.
The couple I envisaged for this editorial want the beauty and history of a country house wedding, but prefer an intimate celebration which is thoughtful and personal to them. They want to work with a small group of suppliers for a less-is-more approach and the Swedish phrase 'lagom' – just enough – was the main feeling for the aesthetic and mood I wanted to create.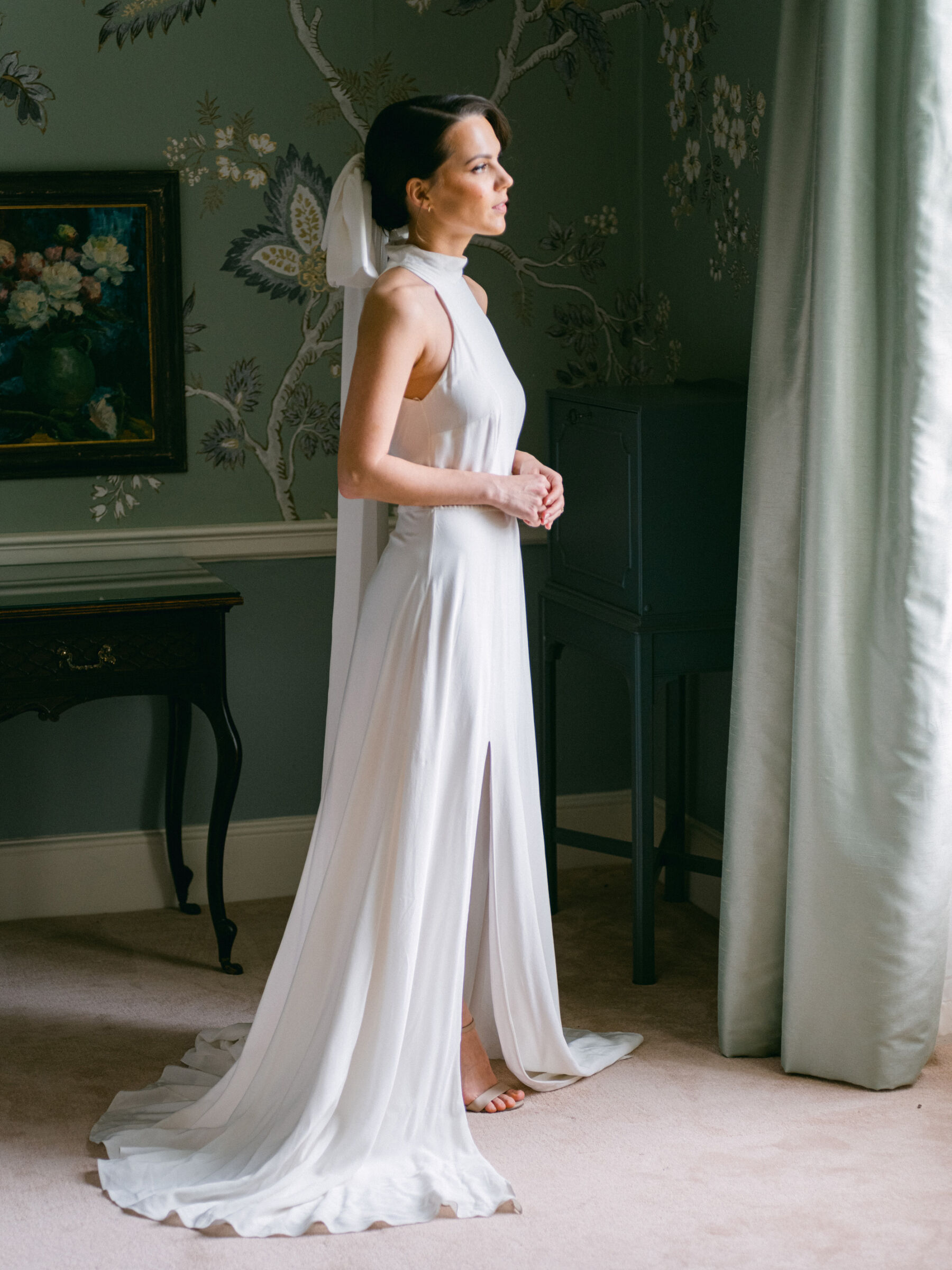 As a floral designer who made the switch last year to only work with British grown blooms, I sourced all the florals from a Cornish flower farm and my own back garden, and it was really important for me to choose suppliers with values that I align with.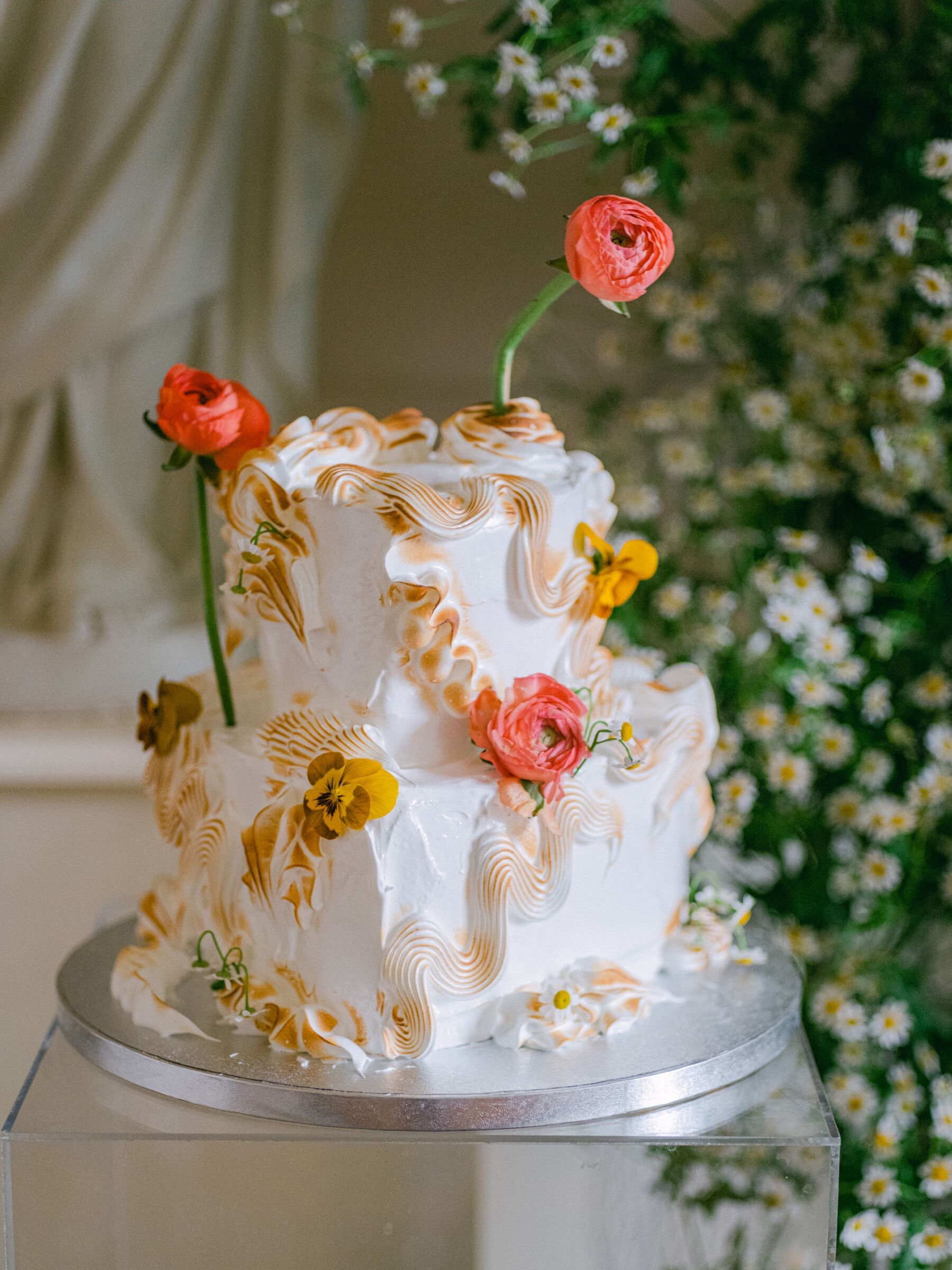 Season Flowers
Locally Sourced
---
I chose Findon Place for its characterful yet light and airy decor, and because owner Caroline is so passionate about working with local suppliers for her weddings and events.
Another unique touch we added to the day was a fun meringue cake by Bee May Baker, a local cake maker who specialises in retro cakes.
I was inspired by the emerging trend of torched meringue cakes seen by bakers such as Dream Cake Test Kitchen, based in Chicago, and feel that Becky nailed this exciting cake style.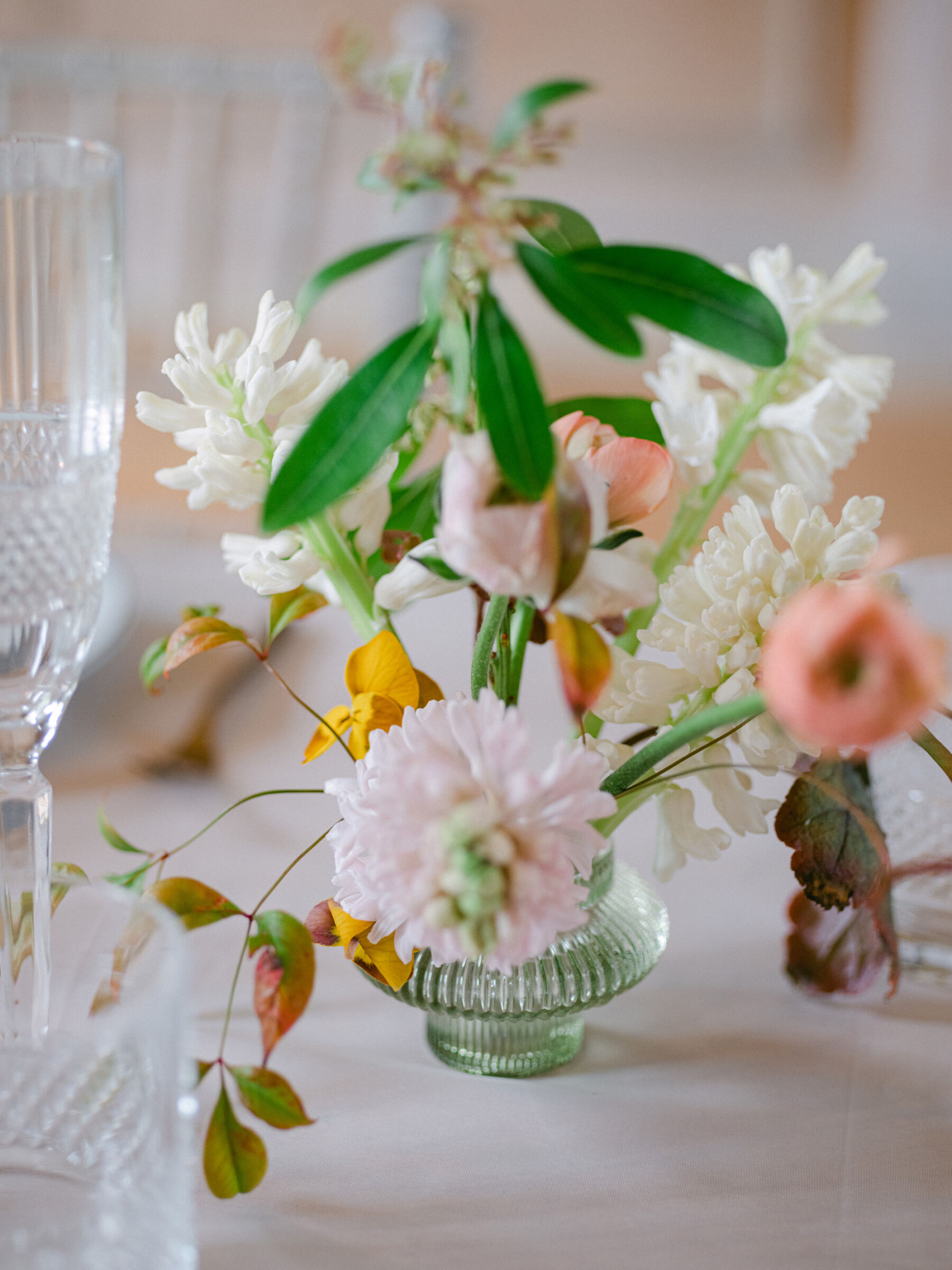 Daisy Floral Arch
I created a floral arch for the ceremony created entirely of daisies, which was also utilised as an escort card display that we tucked the place cards into as a fun way for guests to find them.
The place cards were made from seeded paper so they also double up as favours, and the beeswax candles that decorated the long dinner table (which was adorned with a chiffon tablecloth) were handmade in Dorset, filling the room with the sweet scent of honey.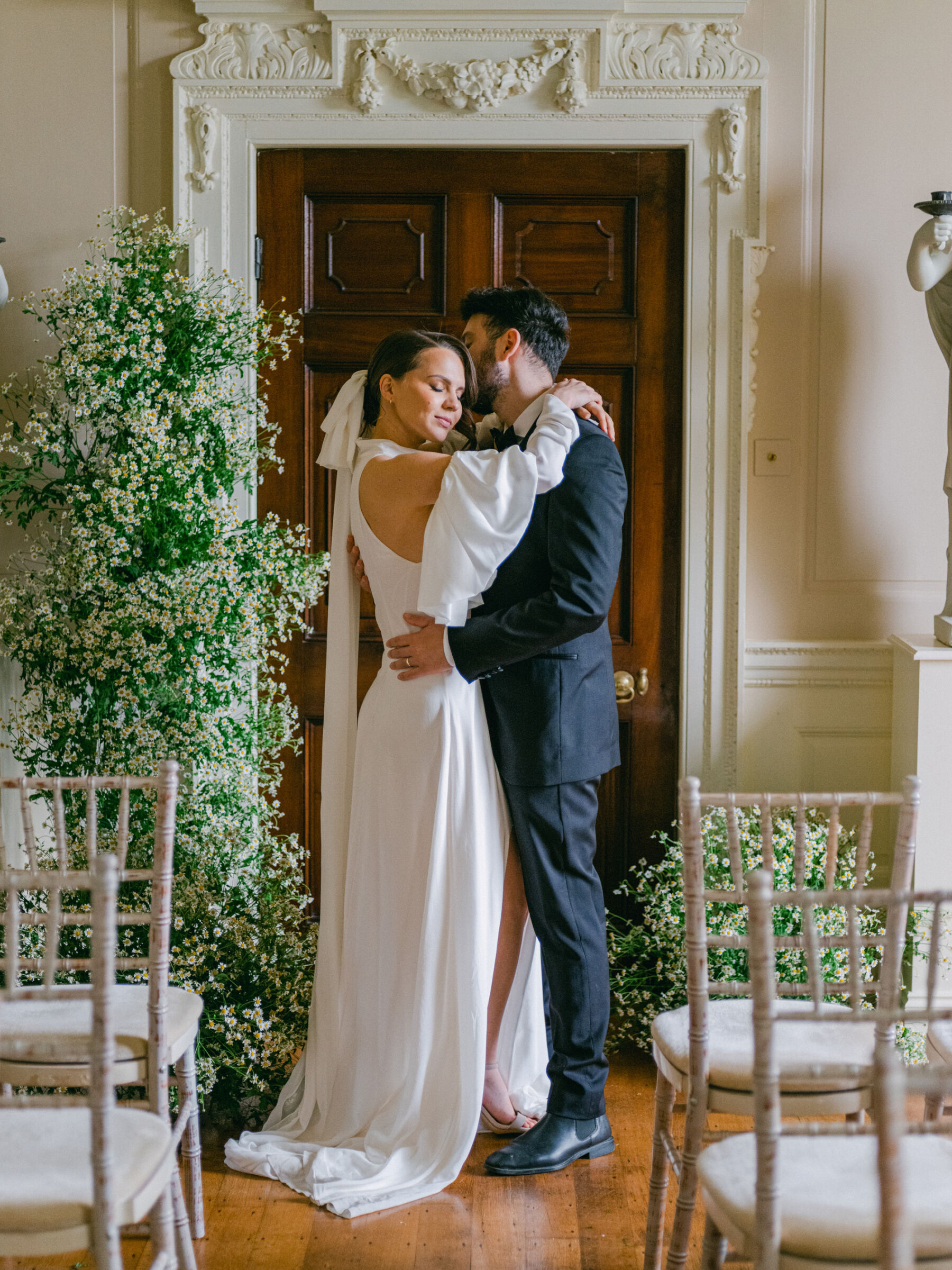 Halterneck Wedding dress
We borrowed Medusa London's Aphrodite gown, sleeves and bow veil. All Medusa's bridal wear is made in London using organic silk, and their cuts are elegant and stylish in a modern and minimalist way.
We accessorised with the beautiful, ethical jewels of Wild Fawn.
All of their engagement rings are one-of-a-kind and we were lucky enough to be able to borrow a uniquely coloured sapphire design, along with slim gold wedding bands and cool and minimalist mini hoop earrings.
Bridal Beauty
Our glam team were the incredibly talented Sophia Jane and Amy Rose. Sophia created a stunning look for Valentina, enhancing her natural beauty with a glowing make up look.
Amy Rose created a chic low bun for a clean and minimalist look with a luxurious and sleek finish.