This extraordinary editorial was envisioned and brought to life by talented Love My Dress recommended photographer, Bernadeta Kupiec.
Breaking away from the norm, Bernadeta's set out, with a heartfelt vision, to inspire couples with a deeply personal, meaningful and non traditional concept; getting ready together on their wedding day.
Embracing the unconventional, and with the beautiful Cambo Estate as backdrop, this tender editorial encourages couples to savour intimate moments side by side, throughout the entire day, and to maximise the opportunity for precious wedding day moments of togetherness. And I adore how the team have incorporated the concept of writing and sharing vows with one another privately, before the main ceremony takes place. So beautiful.
The ethereal and feminine gown was created by another Love My Dress highly recommended supplier, the incredible Julita London, whose designs are incomparably beautiful. I hope you love this lovely, lovely editorial as much as I do. Enjoy.
"I didn't want this to be a traditional styled photoshoot, I wanted to show couples that they can get ready together, before the wedding. Spend more time together. That's why I included the element of writing vows to each other, a lazy morning full of hugs and laughter."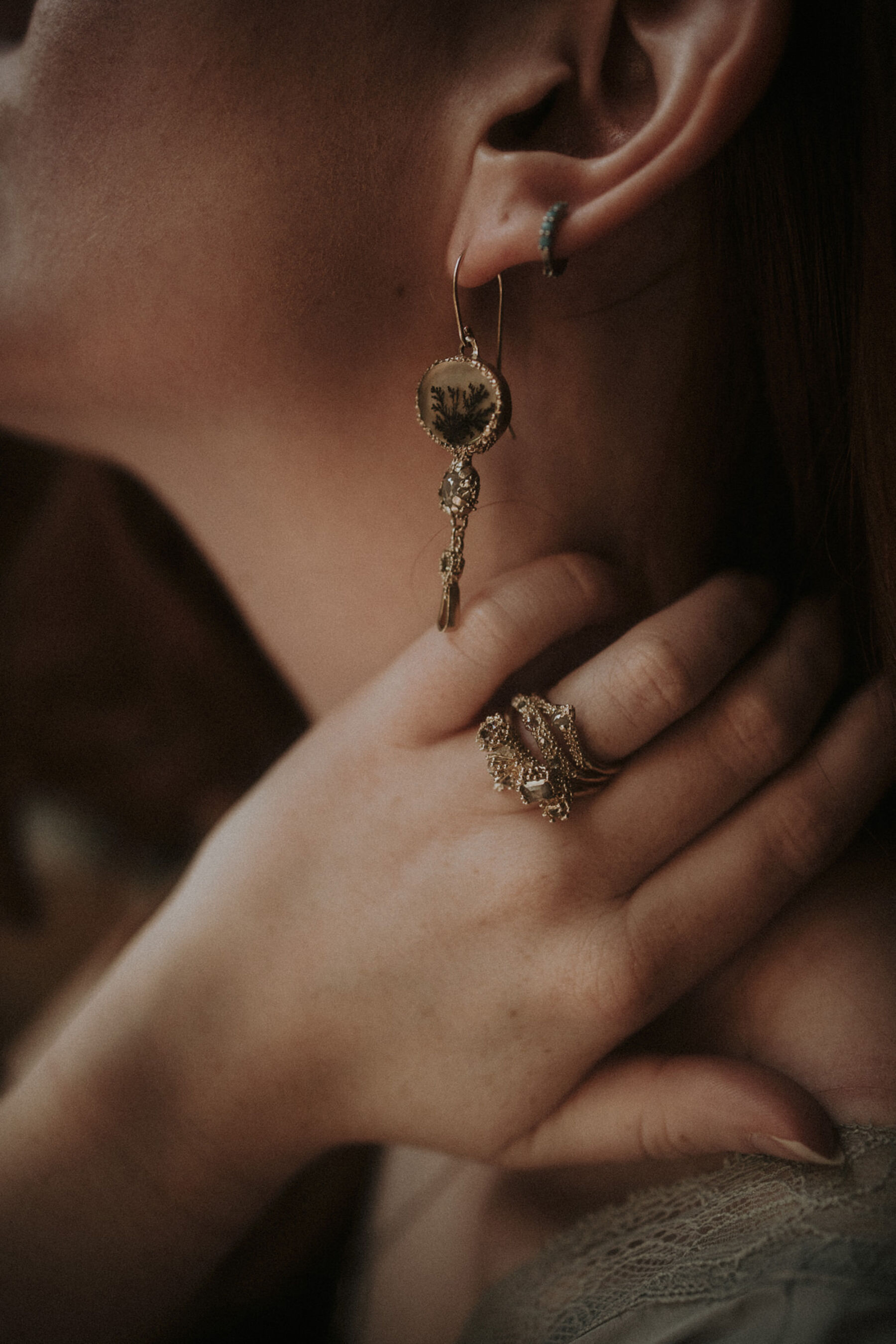 Cambo Estate
Cambo Estate captivated me with its look full of authenticity and history. Interiors filled with paintings and antique furniture. I've been there once and wanted to return to its interiors again.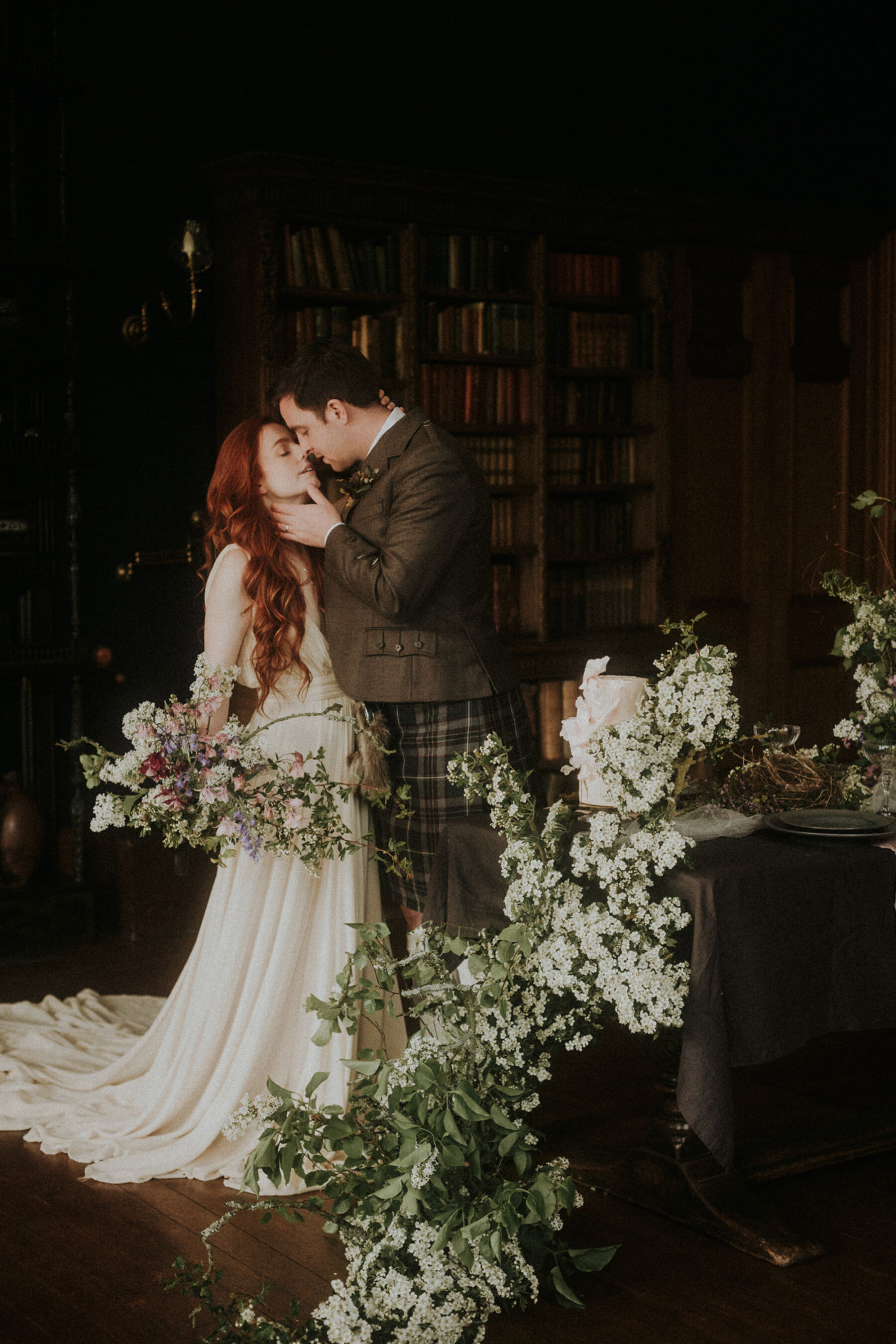 The stylised session was inspired by the authentic interiors of Cambo Estate – mostly by the main room and the library which I saw a few years back.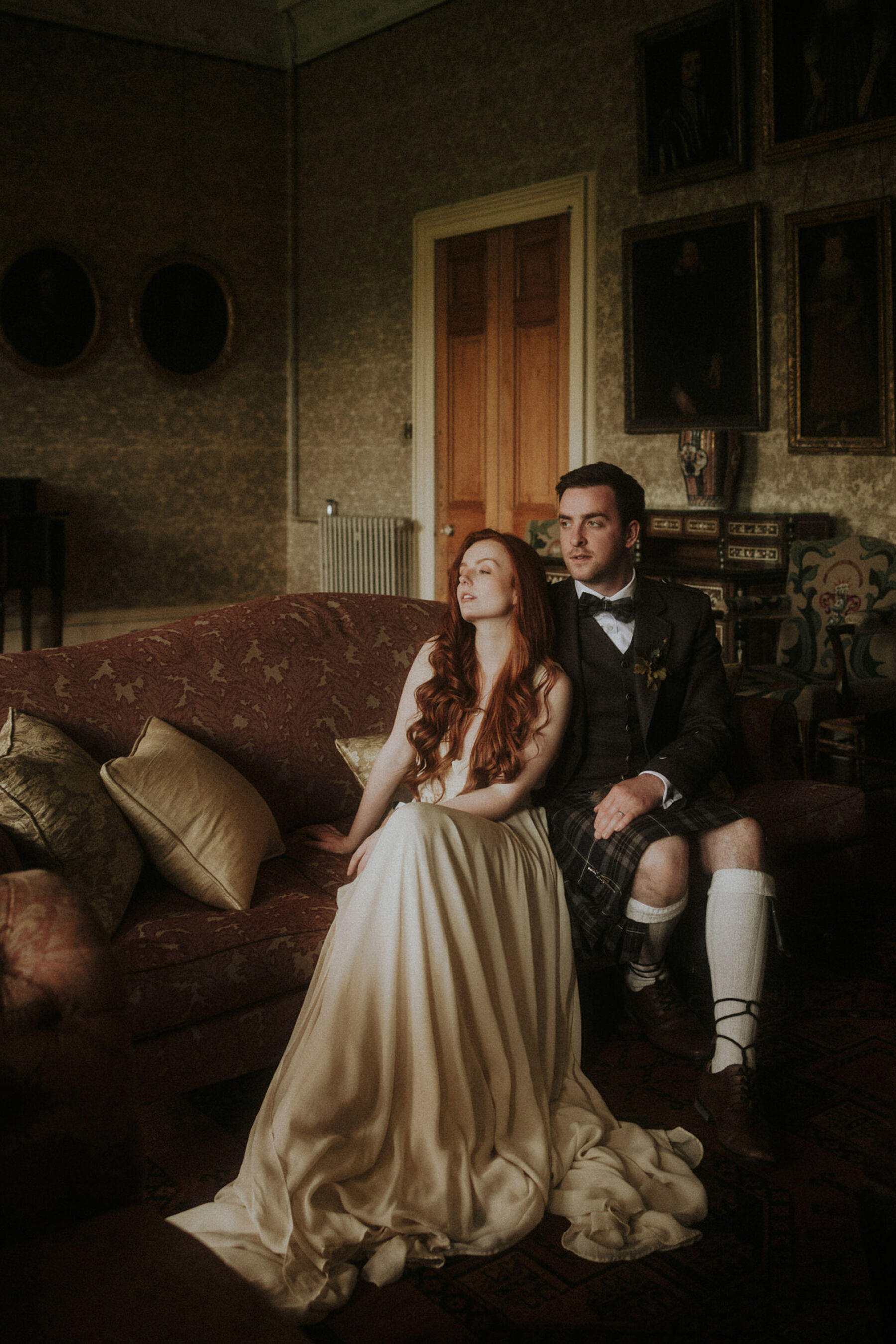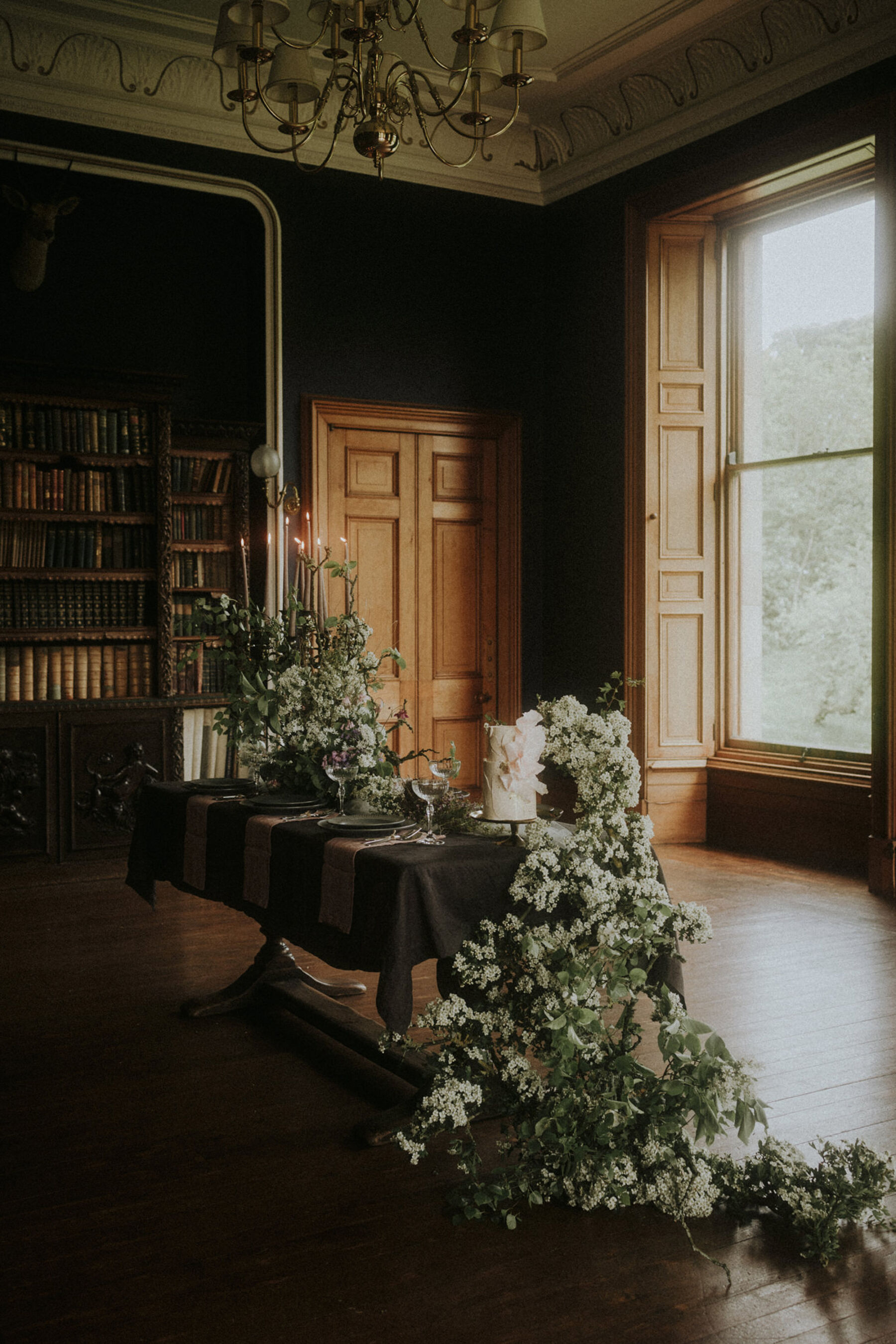 Flowers
Decor & Detail
---
On flowers, I had dreamed of working with Natasha from Tupelo Tree. I've learned after a few years that it's better to ask and hear "no", than not to ask out of fear at all and regret that I didn't do it. I took a chance.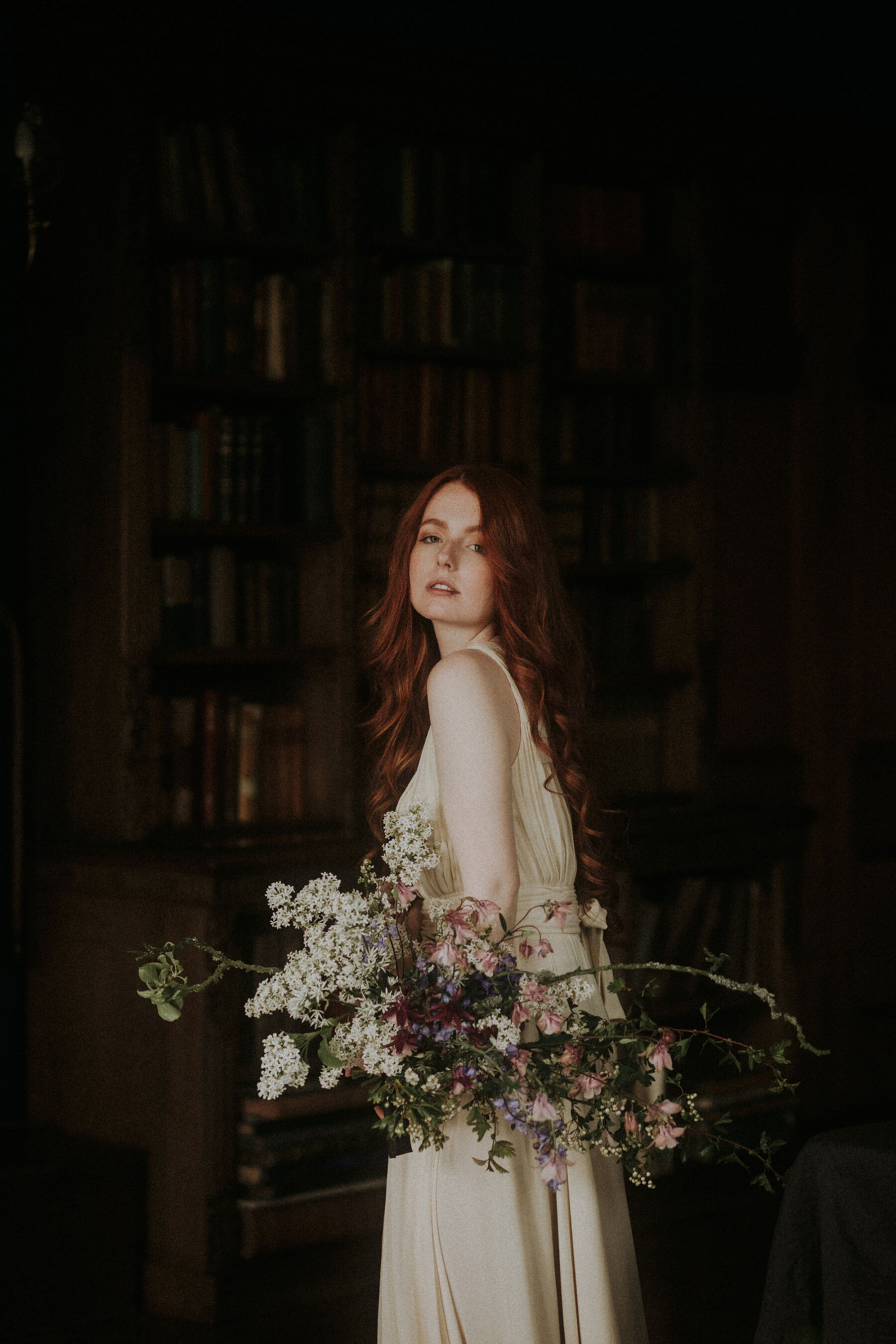 I shared my vision, mood board and gave Natasha a free hand. What she created was breathtaking – a decoration of white hawthorn flowers, with elements of a bird's nest, tall candlesticks. I consulted the selection of plates with her.
I wanted to have a lot of flowers on the table. I spent several hours browsing Pinterest looking for images that matched my vision and were helpful in creating a mood board. This was the most interesting part of the whole process.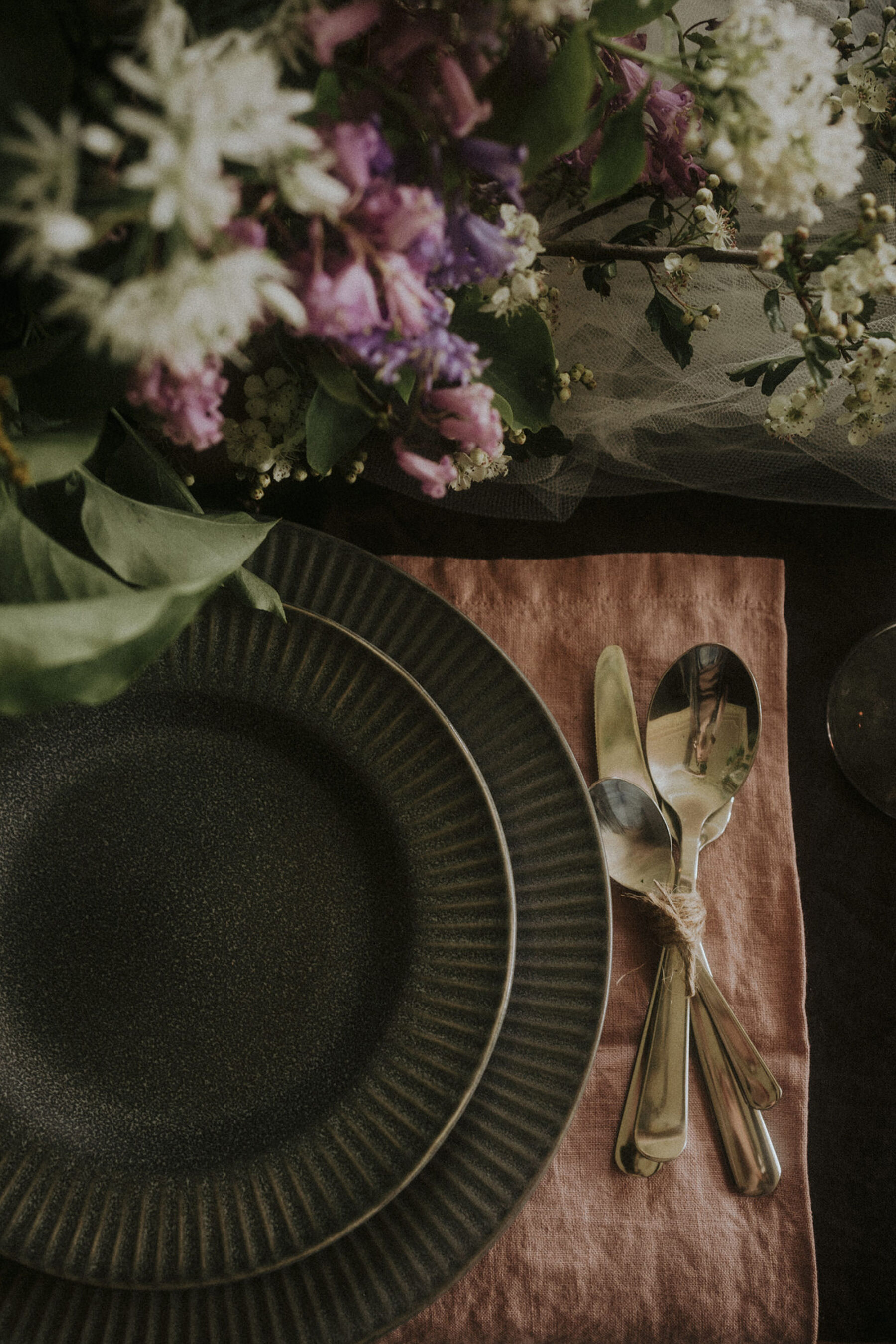 We set the table in the library – it created the best background for it. The dark blue walls were complemented by beautiful shades of brown.
We didn't want anything plain, so I chose Sainsbury's dinnerware.
Fashion
I already knew what the dress was supposed to be and the first person that came to my mind was Jo from Julita London. Her dresses dance by themselves in the wind, the silk material moves with every step.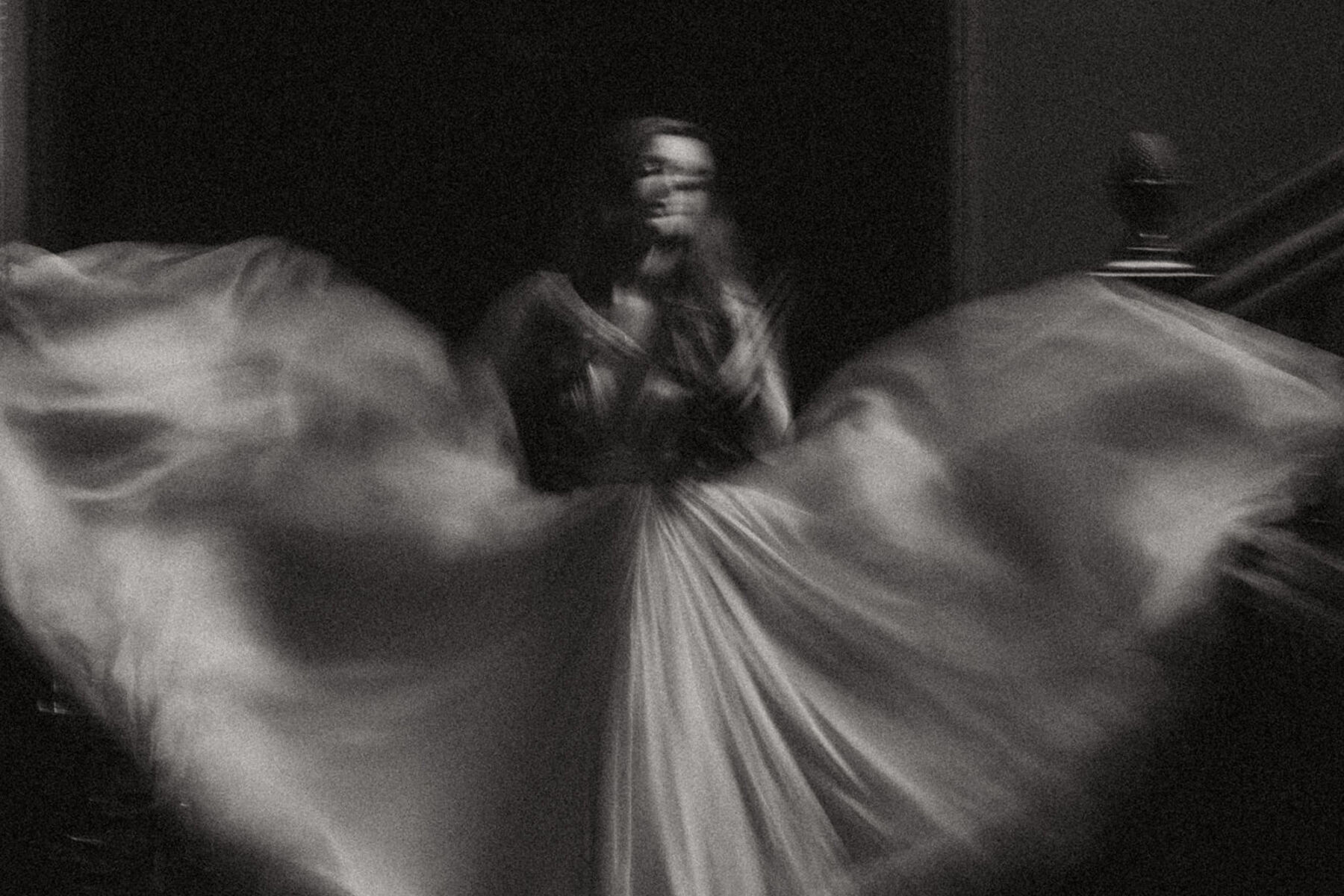 bernadetakupiec.co.uk