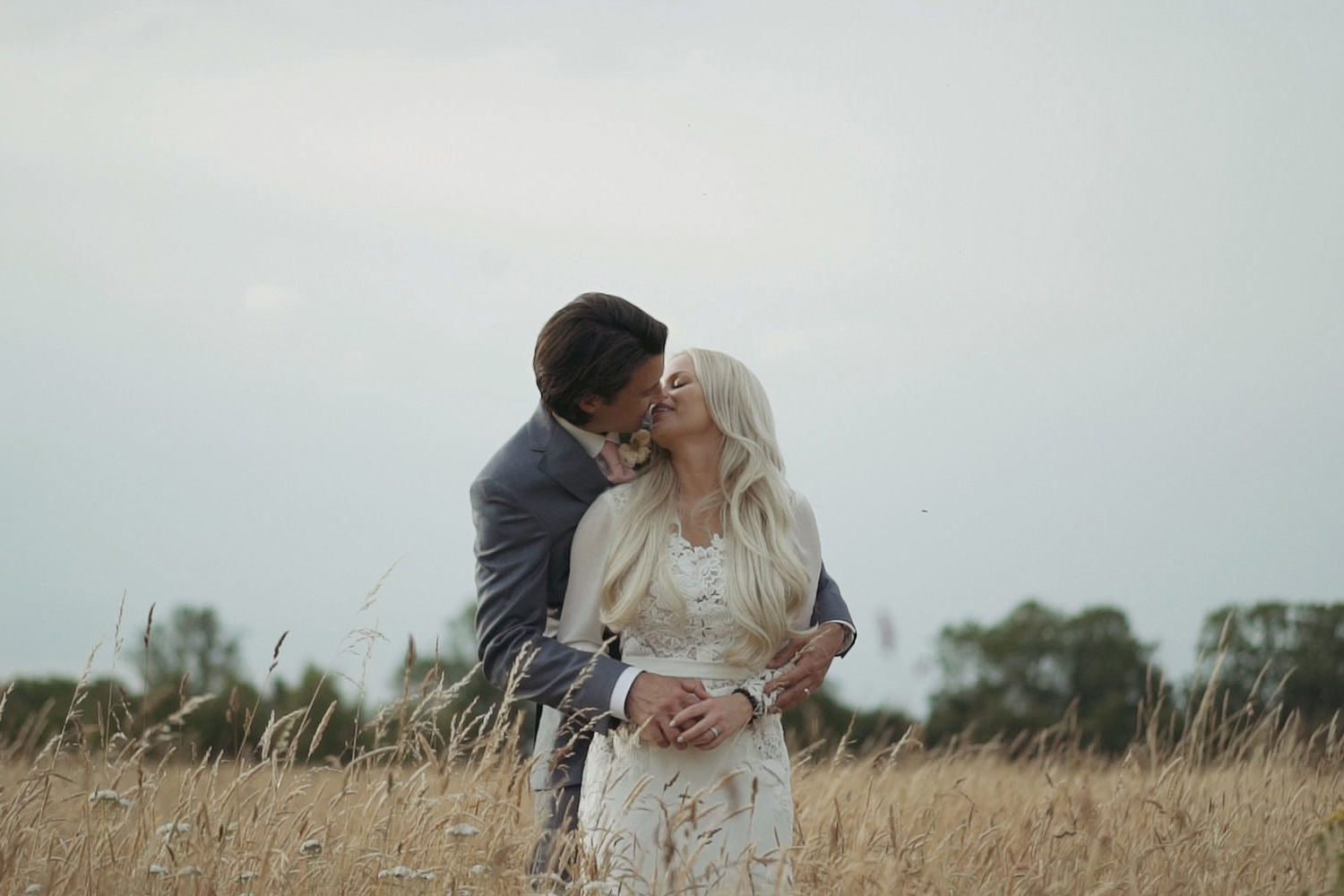 About Mike Savory Wedding Films
I'm Mike, a Norfolk Wedding Videographer and I create magical bespoke wedding videos which tell the story of your big day with a cinematic edge.
Each couple is unique. Every couple is different. Your wedding film should reflect you and your relationship. All my wedding films are authentic and natural with a little sprinkling of creativity over the top. I love working with couples who aren't afraid to be themselves. Ones that laugh a lot and let the memories flow.
I live just outside the beautiful city of Norwich, Norfolk. Most weekends I film weddings throughout Norfolk, Suffolk, Essex and Cambridgeshire. I do travel further afield too so if you find you love my work I would love to have a chat with you.
It's the most important day of your life, and I'd love the opportunity to share it with you.
Videos
Reviews
"If you're looking for a Norfolk Wedding Videographer – you know, one that will deliver a proper Hollywood quality product, make you look and feel like a movie star, capture all the very best bits of the best day of your life with endless enthusiasm, a constant smile and a brilliant sense of humour – then stop now. Message Mike immediately and if he's still free on the date of your wedding then (a) book him immediately and (b) thank your lucky stars! Mike, thank you so much for everything you did to not only make our day so awesome but also provide us with a film that will allow us and our family to relive and enjoy our amazing wedding day for decades to come. We absolutely love everything you did for us and we won't hesitate in recommending you to everyone we know."
Kasie & Johnny
"Look no further for a wedding videographer! Mike is an absolute magician with a camera, his talent has no limits and what you get once he has edited the footage and it's landed in your email, is nothing short of a tear-jerking masterpiece. Our wedding day went faultlessly but it really was over in a flash (pun intended) but what Mike captures makes you relive that day over and over again with every view of the videos. If I could recommend spending money on anything for a wedding day, it would be a videographer. If I could recommend any videographer, it would always be Mike! The guests mentioned that he was almost unnoticeable throughout the day, blending in with the rest of the guests, no massive cameras in your face, just faultless videos to cherish forever. Add to all of the above that mike is just a really cool dude, it makes for the perfect man for the job. Thank you Mike!"
Holly + Ben
"MIKE IS INCREDIBLE! We weren't originally going to have a videographer, but I'm so so glad we changed our mind. Mike was recommended to us by a friend and when we looked at his work, we didn't have any doubt that we wanted to book! From the first email to the wedding day, to the video he produced, it was nothing short of perfection! The video is incredible, and couldn't have asked for anything more! He was amazing on the wedding day and made us both feel at ease! Thank you so much!"
Jess & Ady
"We hired Mike to capture our wedding on video this summer and I can't say enough about how highly I recommend him as a wedding videographer. We planned our wedding in Norfolk from Canada and Mike made the planning process such a breeze. He was always great with communicating as we planned for our big day and went above and beyond to help us out with our overseas planning by suggesting other great local suppliers and vendors to use (who were all fabulous as well!) and he was so organized every step of the way. We were so impressed with Mike leading up to our special day but his professionalism and skill blew us away even more during our wedding. The way he approaches his craft made us and our guests feel so at ease and really speaks to his professionalism and experience in videography. Just when we thought we couldn't be impressed any more with Mike, we received the video from our wedding – IT IS ABSOLUTELY INCREDIBLE! From the angles of the shots, to the music selection and everything in-between, he truly captured the emotions and spirit of our wedding. The video is so beautiful and the quality truly looks like a movie. Having our wedding filmed was hands down one of the best decisions we made for our wedding. To be able to watch all of our special moments and relive the incredible day is absolutely priceless and we owe that all to Mike!"
Leslie & Dean
"We literally booked our wedding around Mike being available, and we are so pleased that we did. Mike had filmed two of our friends weddings, and we just knew that we wanted him there on our day. He is amazing at what he does, he makes you feel at ease, while capturing the special memories of your wedding. The way that he puts the films together is a work of art. We will always recommend Mike, knowing that he will deliver the very best. Thank you Mike, you're one in a million!"
Christie & Harry
"When you're planning a wedding and you want your day to be perfect, you think (or in my case, get obsessed) about every single detail. Every bit of your wedding is thought of , beautiful and personal.... now imagine having someone capture your beautiful wedding and all of those details forever! Thats Mike! We spent ages debating whether to have a wedding videographer for our wedding and whether a videographer was really needed ... I can honestly say he was! We got married 3 years ago at Southwood Hall in Norfolk and I have re watched our video more times than I'd like to admit. Mike is an artist and is passionate .... he will capture every detail, every glance, every smile. Plus he's fun to have around. If you're still debating having a videographer... don't... book Mike, he'll be the best money you spend!"
Azara & Liam
"5 stars and beyond!!!! Mike we can't thank you enough for capturing our special day so beautifully. We laughed, cried and fell in love all over again whilst watching it. There were so many moments that we'd forgotten about and we loved looking at the expressions on our guests faces, these are moments you don't get to see on the day. We are so excited to share the film with our family and friends and relive the day with them. You've given us something that is so special. We've made a friend for life. All I will say to anyone reading this is if you're thinking of booking a videographer for your special day then stop looking and contact Mike. I promise that you won't be disappointed."
Lisa & Schofield
"5 minutes after meeting Mike you feel like you've known him for years. His warm, friendly manner completely puts you at ease on what is the biggest day of your life! My husband and I found Mike to be funny & chatty and at the same time completely professional. But what I loved the most is that he let us be ourselves, without making anything seem unnatural, he caught our entire day the way it was and the way we as a couple wanted it to be. My sister who is getting married in July 2023 has now booked Mike to capture her wedding, which in my opinion speaks volumes."
Lisa & Luke