*Part 1 of this feature can be viewed here*
Hello there! Welcome back for Part 2 of this fantastic flapper-style, deco-decadent wedding!  If you haven't yet seen Part 1, then do click here before you go any further, as you'll want to savour this wedding album right from the start – it's a beauty! 
If you have, then you'll know that Georgina Worthington, owner of High Tea of Highgate married her beau Riccardo Carrelli June 2009, at the Burgh Island Hotel, in South Devon. 
I hope you continue to enjoy their story…
The very happy newlyweds emerge into the grounds of the hotel to enjoy the photo opportunities.  Don't they look dapper?!…
All Imagery Copyright Joanna Wilkinson Wedding Photography, & with special thanks to Clare Stockill
Georgina with her family – a very proud 'Mum and Dad' moment captured here, I think, and rightly so!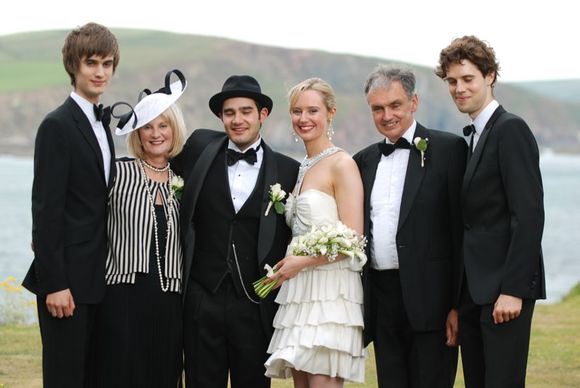 That's Georgina with her Brothers, below, and possibly adjusting those a-maaaaazing stockings of hers, to the right….? 🙂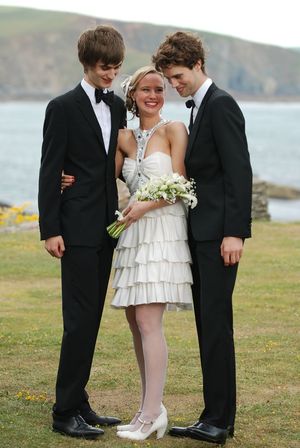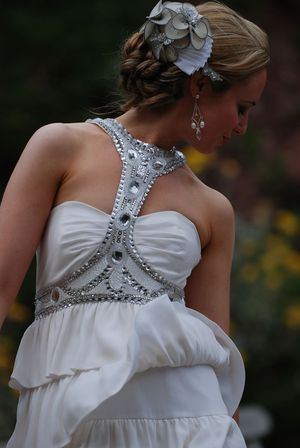 Now that's one well heeled line up if ever I saw one!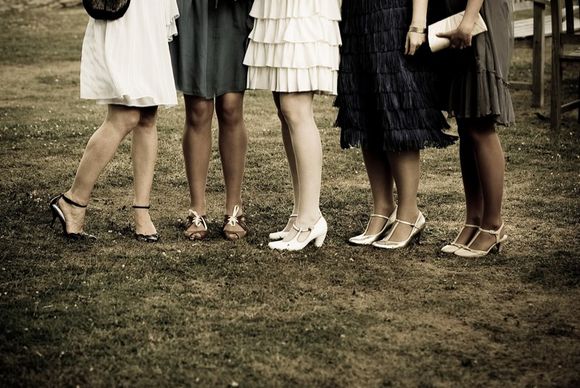 What pretty Bridesmaids – don't they look fab dressed in their 1920's inspired glamorous garb? Wonderful! I adore that tassle flapper dress and headpiece, 2nd from the right…
Just incredibly pretty and gorgeous really, what more can you say?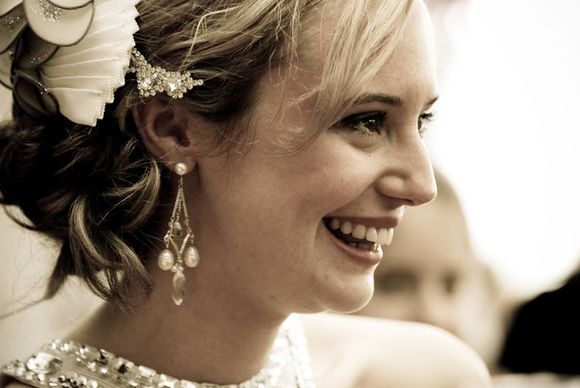 Tootle-pip folks! We're off for a sneaky few shots over this way…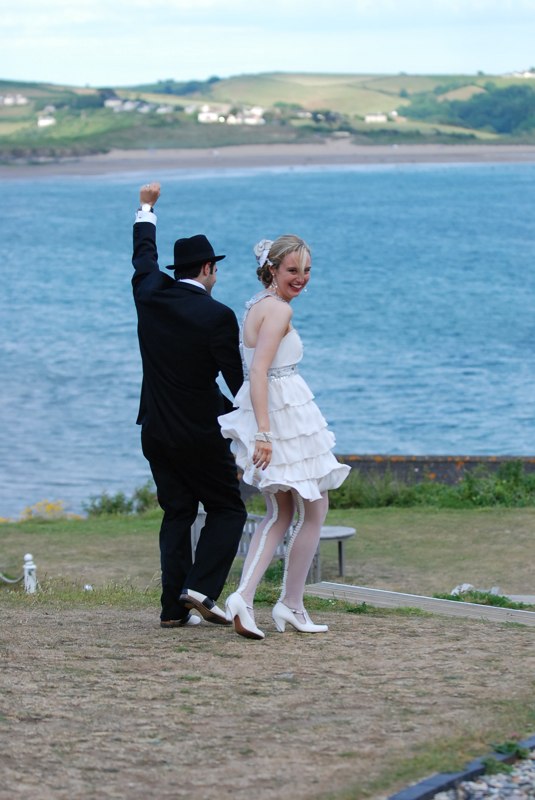 One of my faves – it just captures so much LOVE in one split second. I LOVE it!
Yeah! These newlyweds know how to have FUN!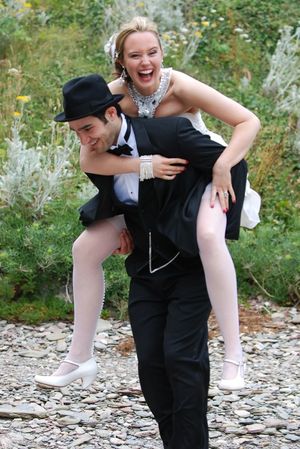 Climbing aboard the Sea Tractor! [I see a sneaky peak at some very sassy stocking tops!….]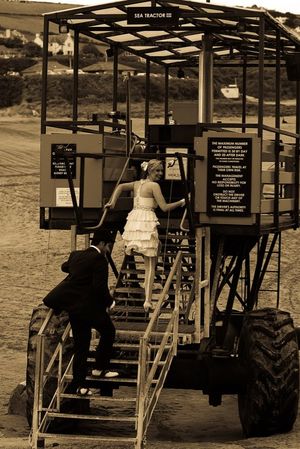 Hello up there!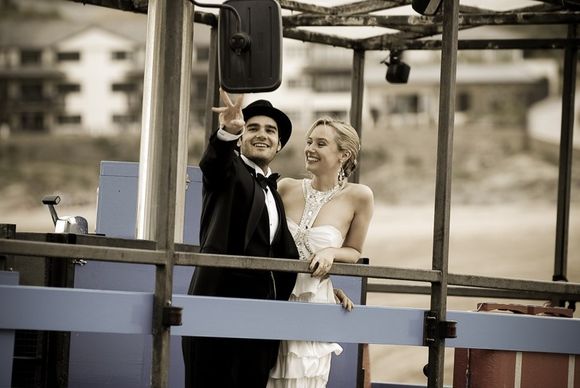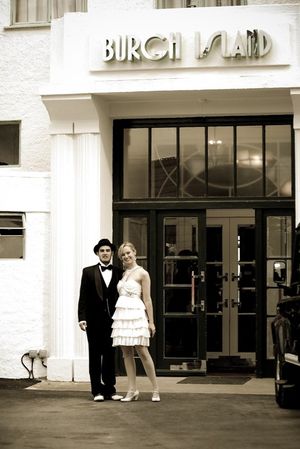 Check out those Charleston moves!
"My friend Esther Coombs made my beautiful bespoke and personalised cake stand, from vintage plates and glasses which she illustrates onto. She drew the most beautiful images of Burgh Island and the sea tractor onto the plates, and it has meant that I have a very lovely memento of the day! I am making cupcakes for her wedding this summer so we are exchanging skills, which is not only economical but makes it all the more personal."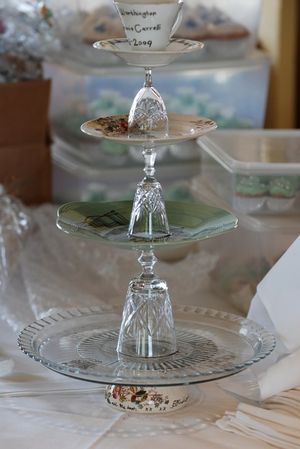 "Ric had requested very early on that he wanted a bride and groom for the top of the cake. I think he actually forgot that he had requested this and I surprised him in the day with the mini custom made version of us! it was made by the most friendly and lovely lady in Ireland who makes clothespin dolls.  It seemed quite fitting that the little bride and groom sat in a tea cup as we spend every weekend making tea! He was very surprised and loved it!"
Guess who made the cakes?
"Myself! with lots of help from my parents, Brother James and his Girlfriend Ella and my friend Hazel ~ we were baking the night before down in Devon and icing cakes early in the morning of the wedding day ~ it was all very amusing! Especially then trying to get 100 cupcakes over to the Island! I did a mixture of vanilla cupcake and coffee cupcakes which were Ric's favourite! With making cakes everyday for my tea shop and for other peoples weddings and parties it seemed strange to get someone else to do mine, plus I finally got to pick what I'd like!!!"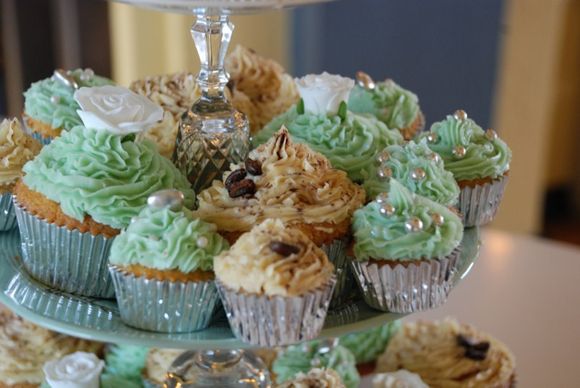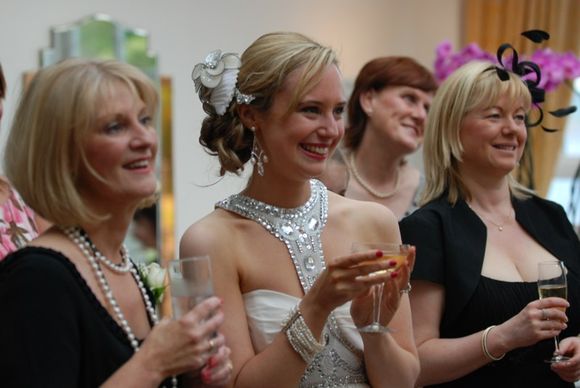 Time to partaaaaay, and ahhhh, now I see what those shades were for!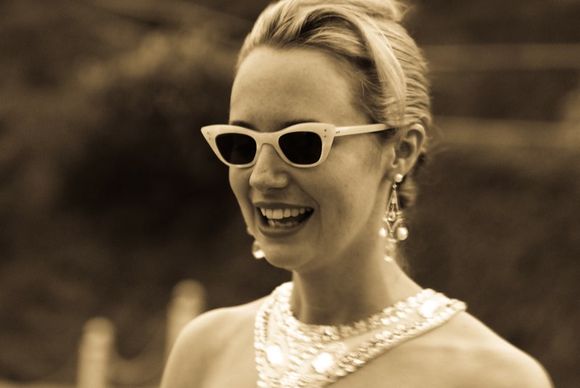 Way to go!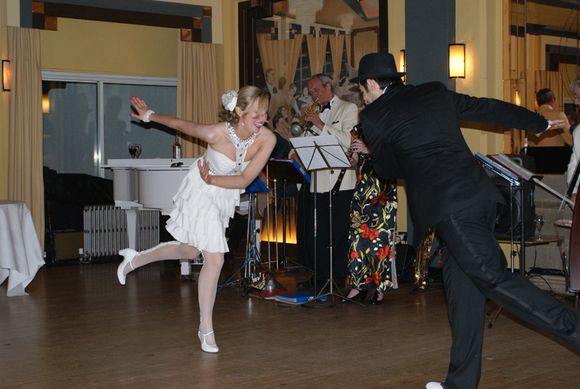 "We had so much fun ~ it was very decadent; gorgeous food and cocktails, midnight sea tractor rides and there was lots and lots of dancing! it was amazing to have all of our closet friends and our families on the magical art deco island and spend time with everyone I love and of course my wonderful new husband!  It was made all the more special by all my friends being so involved in the different aspects of the wedding, and certainly made the planning of it so much fun!"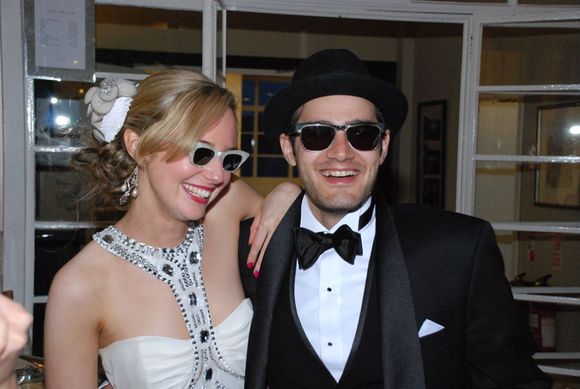 "My advice for any future Brides would be do it your way; don't be afraid to plan your wedding in a style to suit you and your husband to be, that way everyone will enjoy it all the more and you will both feel so much more relaxed! And most importantly, have fun and enjoy yourselves!"
"The scrabble congratulations was a surprise-we never saw it until we got the photos off Joanna!"
What a marvellous, fantastic day! Full of good old fashioned fun, decadence and the most amazing deco style I've ever seen!
Huge congratulations to you both Georgina and Riccardo – I hope you had a fabulous honeymoon last month.  Next time I'm in London, I shall be doing my very best to pop in to High Tea of Highgate to share some afternoon tea with you – I look forward to it! 🙂
Much love,
♥
ps – Please may I have a cake?