*Part 2 of this feature can be viewed here*
This is probably going to be one of the most inspiring weddings I ever write about, that is, if you adore your Art Deco and vintage Flapper Girl style.
Georgina Worthington is owner of High Tea of Highgate (read this fabulous review and an interview with Georgina here), and she married her Husband Riccardo Carrelli in June 2009, at the Burgh Island Hotel, in South Devon (just check out that link, Burgh Island looks utterly amazing!).
I was instantly smitten with Georgina's wedding photographs; they are incredible ~ like something out of an old-fashioned movie set.  And guess what, I'm going to share them all with you ~ Yippppeeee! I get so excited about pretty pictures and fabulously stylish weddings like this one. 
Georgina is lucky enough to have many creative friends, who helped add an amazing sense of style to her wedding, including her Photographer friend, Joanna Wilkinson, who has captured the fun of the day so brilliantly.
I hope you enjoy this pictorial story…. go fetch a cup of tea first mind! And pretend you are devouring one of Georgina's deeeeeeeeeeeeeeeelicious cup-cakes at High Tea of Highgate as you savour these most deco-decadent of photographs 🙂
All Imagery Copyright Joanna Wilkinson Wedding Photography, & with special thanks to Clare Stockill

'It started, with a cake….'
First of all, a quick peek at Georgina's fabulous High Tea of Highgate…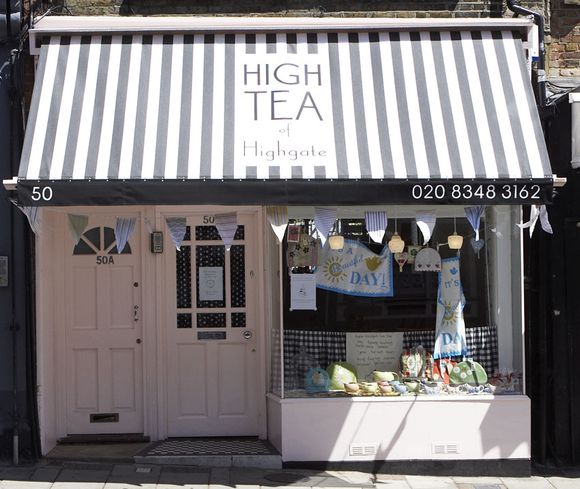 "High Tea of Highgate is vintage inspired and we are baking cakes freshly on the premises everyday! We hold afternoon tea parties and have held quite a few lovely afternoon tea hen parties, as well as making wedding cupcakes and selling vintage cake stands…."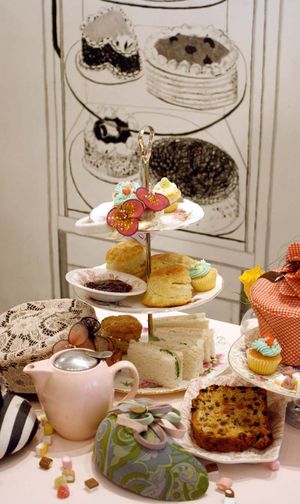 "We also can do hat making workshops for hen parties too-ideal for the guests to make there own hats and such great fun!"
Burgh Island…

"We both have a passion for Art Deco architecture, furniture and style and I am a huge Agatha Christie fan. Burgh Island was the setting for two of her famous books, and when we visited the hotel a few years ago we just realised that it would be the most perfect place for a party and couldn't imagine getting married anywhere else!"
"As soon as we arrived on the island it was like we had stepped back in time to the glamorous roaring twenties!"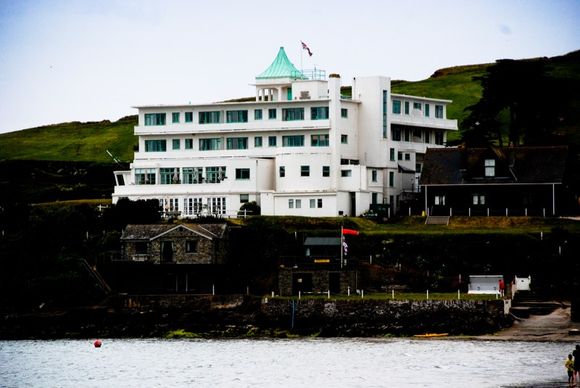 Beautiful and fabulous art-deco design, inside the Burgh Hotel…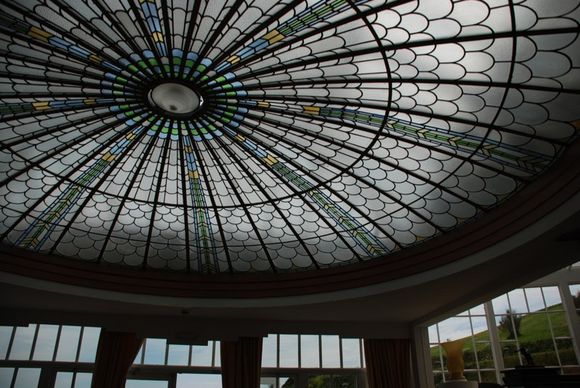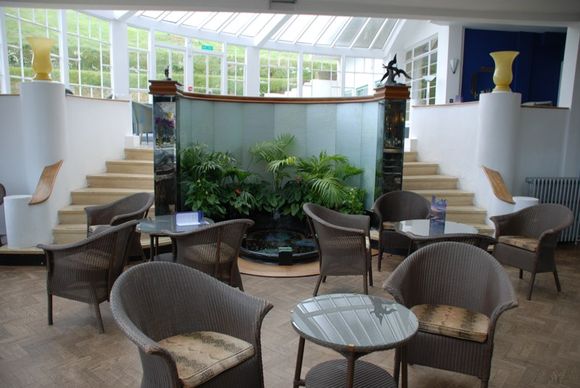 A sneaky glimpse of the wedding dress in that fabulous mirror…
Our Bride gets ready…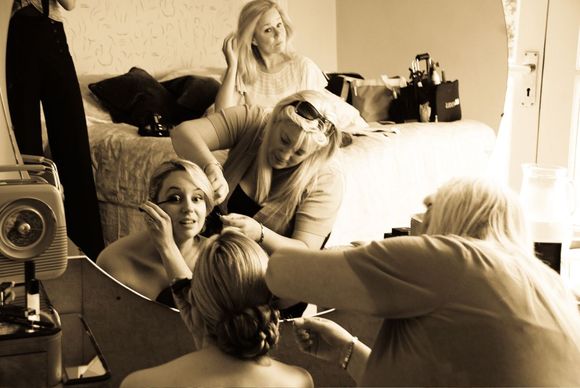 Georgina's sensational wedding dress, was by Alice Temperley…
"As soon as I saw it, I thought it encapsulated the 1930's art deco glamour of  the Burgh Island Hotel, plus I realised it would be perfect for dancing the charleston in!"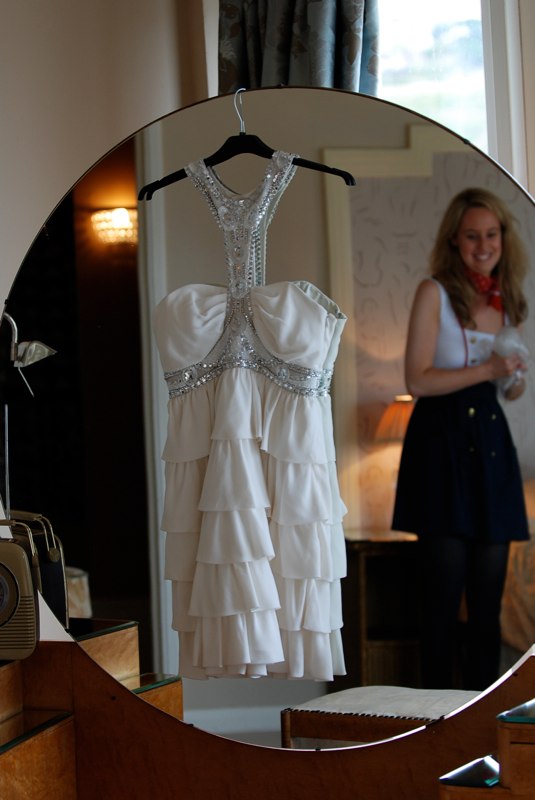 Look at the incredible detail….swoooooooooooon!
"My head piece was made for me by my friend and wonderful milliner Mary Jane Baxter. She has a magic way of capturing the romance of the past in her head-wear but with a modern and individual twist. I loved it, it was so easy to wear and very special. Mary Jane also holds hat making workshops at my tea shop which we combine having afternoon tea!"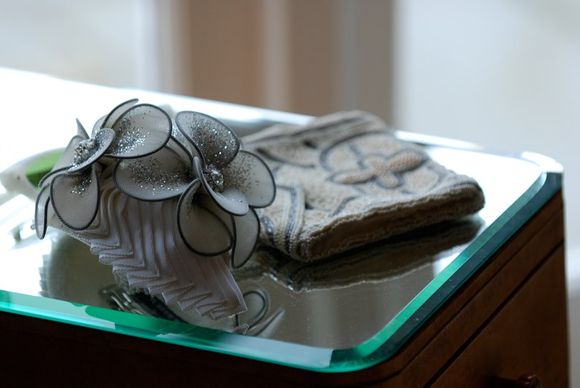 "My pearl bracelet and earrings were from my friend Jo Raynor's fabulous unique independent jewellery shop in Nottingham called Stoned. She had the earrings made for me – I just showed her a photo of my dress and she designed the earrings to suit it. It was fantastic as I only saw them two days before the wedding and the first time I tried them on was 15 minutes before the ceremony! I couldn't believe how they just seemed to finish off the outfit so perfectly ~ they are the most beautiful earrings I own and incredibly special."
I wonder what Georgina has in store for these shades later?… 🙂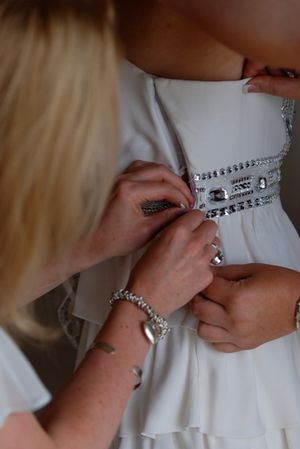 I am just absolutely loving to bits Georgina's shoes and truly fabulous seamed stockings!…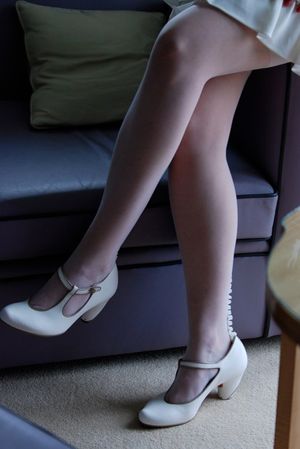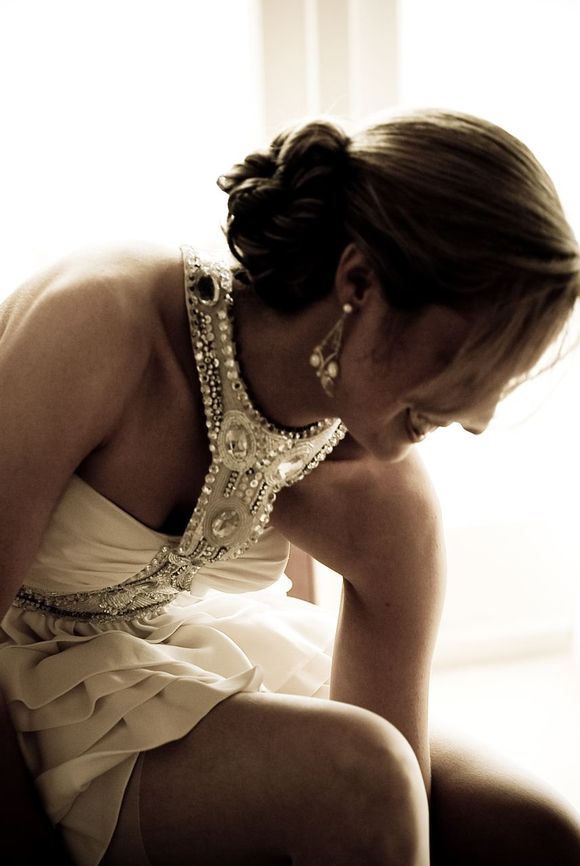 All made up and ready to go ~ what a pretty lady indeed…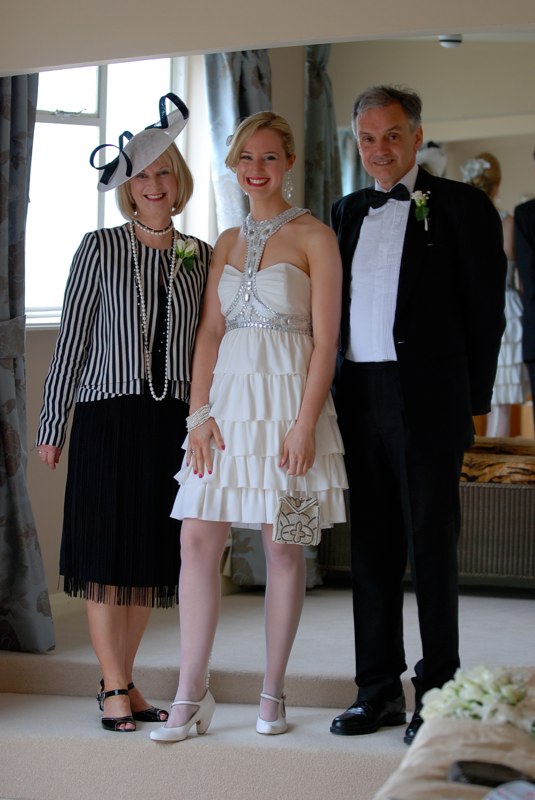 Flowers were provided by Fleur de Burgh, at the Hotel…
The Bridesmaids looked so fabulous!
Ricardo awaits his blushing Bride…
"In keeping with the 1930's glamour and the party feeling of the wedding we decided that black tie for everyone was the most appropriate.  All the men looked very handsome and smart!"
Yes Georgina, I agree; your Husband looks VERY handsome and smart, and rather dashing to boot!
Shoes from Paul Smith and hat from Bates Hats on Jermyn Street, London.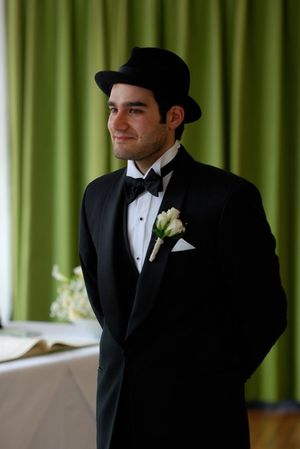 Riccardo and his Brothers…
Don't you just LOVE this shot? Georgina, I hope you have this one framed in your house somewhere?!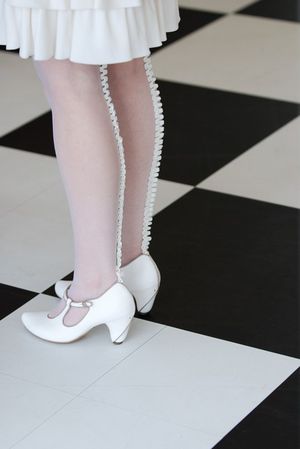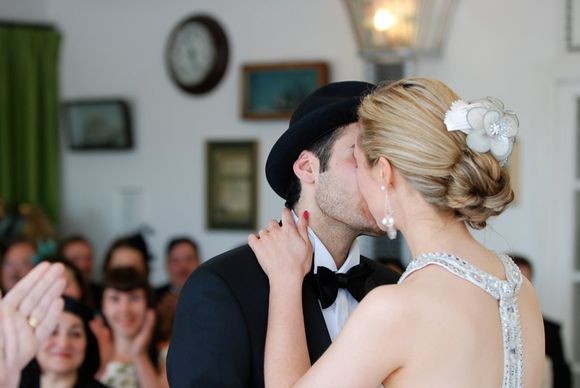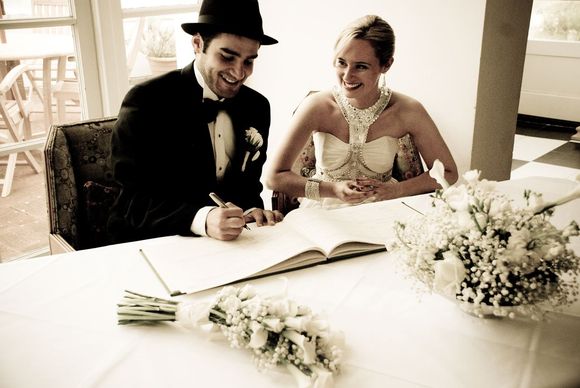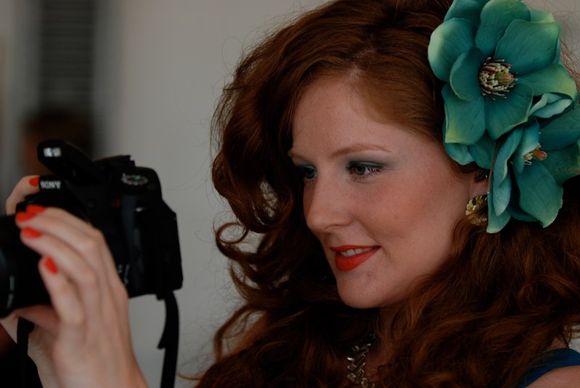 Delicious as a passion-fruit icing topped cup-cake, isn't it?
Check back in to Love My Dress for part 2 in the next 24 hours!
♥