There is something about Spring.  I utterly adore this time of year.  That slow (very, this year anyway) transition from cold climes and barren landscapes to roadsides lined with charming shades of yellow as the daffodils serenade the arrival of a new season and the warmer weather gives opening to the prettiest floral blooms.  On days like today, I love Spring even more; miles of blue skies rising from the sea, the sound of birdsong outside my window and the tiny hairs on my bare arms standing on end as the washing is pinned out in the garden to catch the warm, gentle breeze.
We chose to marry on the first day of Spring back in 2009 for it's symbolism – the first day of Spring represents a fresh new start etc, it just felt right to us and reflected the new chapter in our lives that we were about to embark on.
Florist Sarah Richardson of Leafy Couture and Yorkshire and Hampshire wedding photographer Cat Hepple collaborated recently on a little shoot involving two very cute little models, and lots of gorgeous Spring flowers.
Love My Dress Wedding Blog – Photography Copyright (c) 2013, Cat Hepple, Florals by Leafy Couture
Here, Sarah tells us a little more about what Spring means to her as a
Florist and how she set out with Cat to create these inspiring images.
'The promise of spring, the new buds on the trees, the first bursts of colour, we adore the change in season as florists, it makes our hearts sing after a cold winter to see the first of the spring flowers coming through.
A
chance to play with my favourite spring flowers and two gorgeous little
models whilst providing lots of spring inspiration for brides.  Who
could ask for more?  These images evoke innocence and the
beauty of new life. A chance to focus on the simple things that matter,
smelling the flowers,  pure friendship and love.'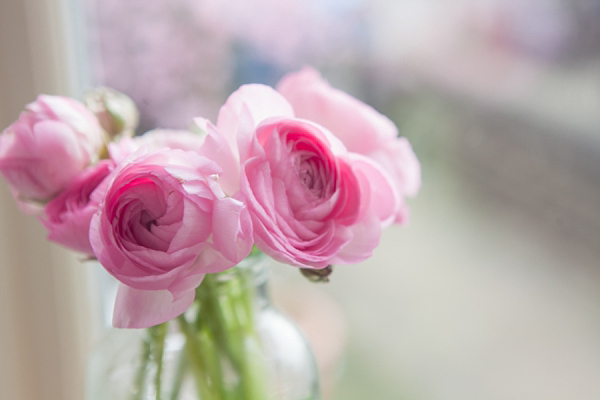 "The flowers we used in the shoot were a mixture of
ranunculus, viburnum opulus, pink piano roses, green bell,  ranunculus,
viburnum opulus, antique carnations and gypsophelia. The textures are
just gorgeous, the colours delicate with a pop of vibrant pinks.
The gorgeous pink and green floral crown fit for any fairy
princess or flower girl was created using ranunculus, viburnum opulus,
green bell and clematis. Really delicate romantic blowsy blooms perfect
for a spring wedding."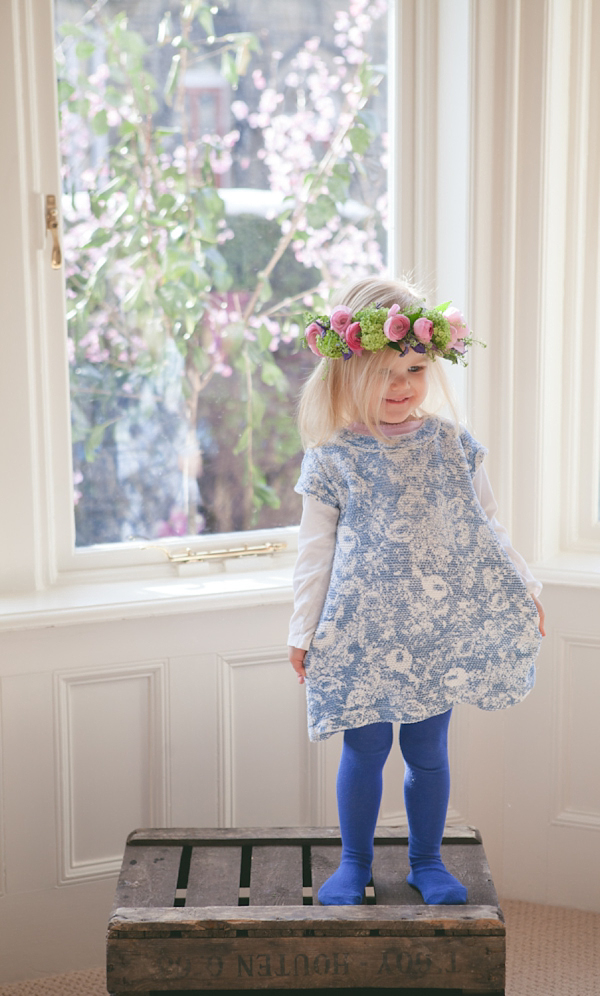 Oh how absolutely perfect for any flowergirl or little bridesmaid, don't you think?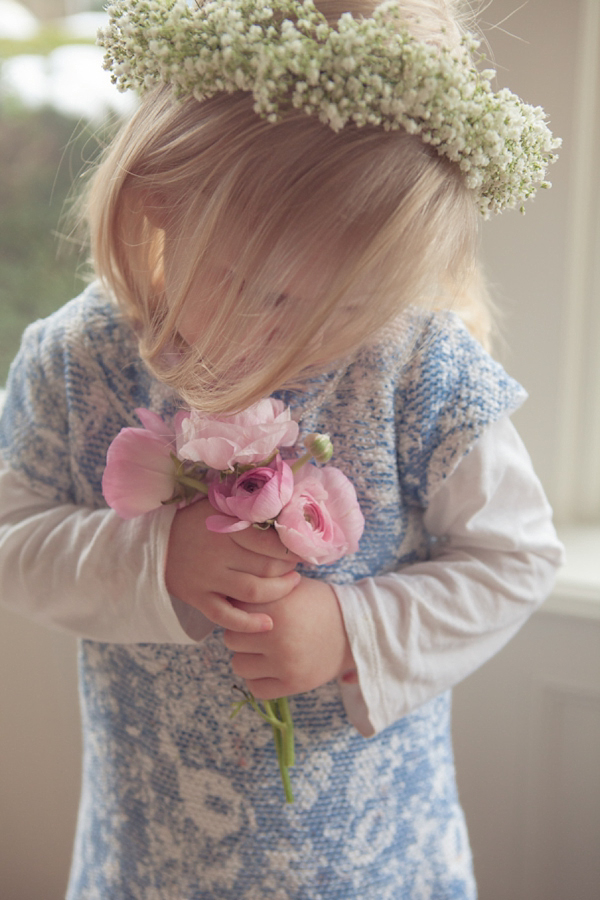 "The second head adornment for the little
model Ettie, was pure gypsophelia and a small posy to match, tiny
delicate little flowers en-masse so floaty and light."
"A Spring wreath on the door is the loveliest way to set the tone for your special day to welcome your guests…"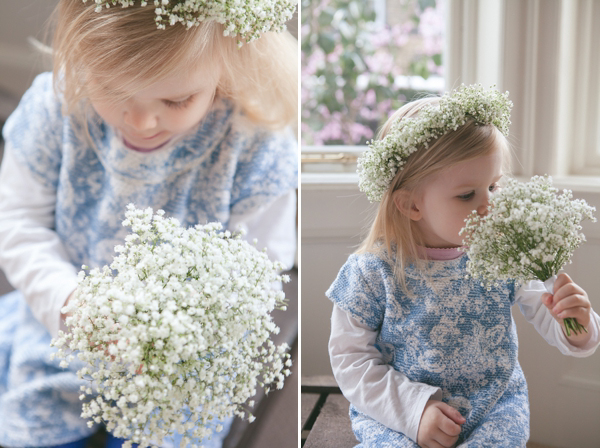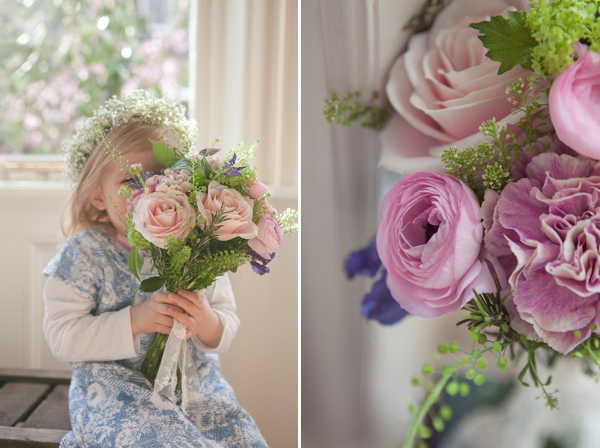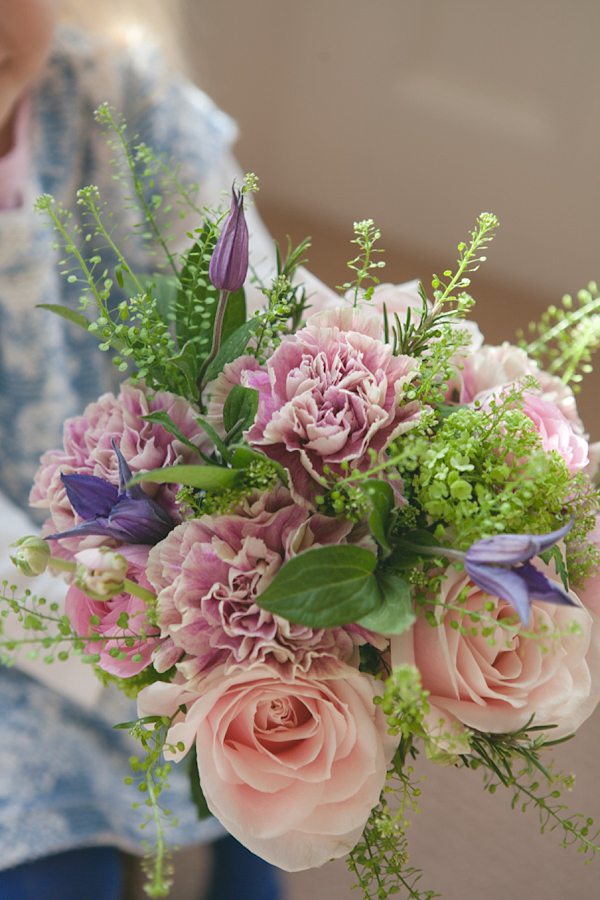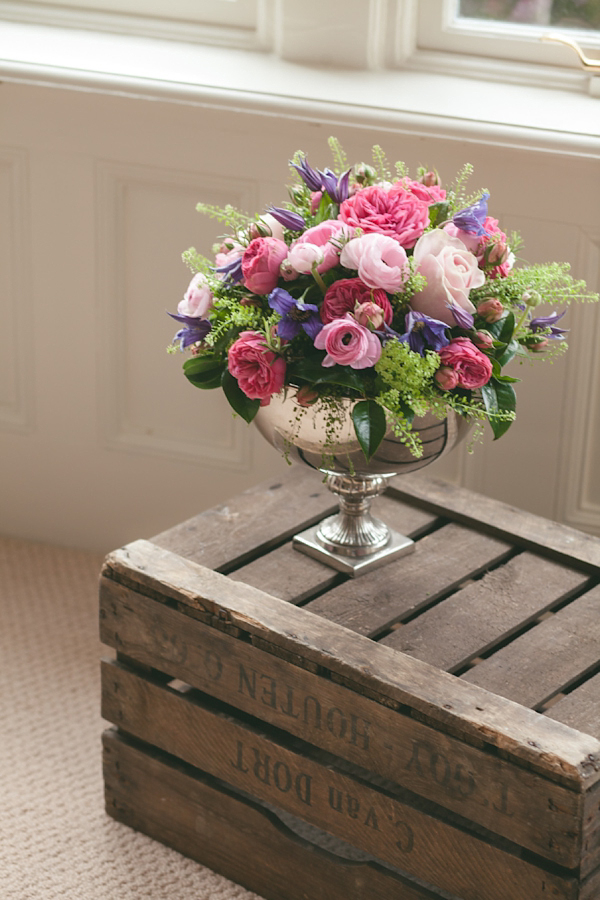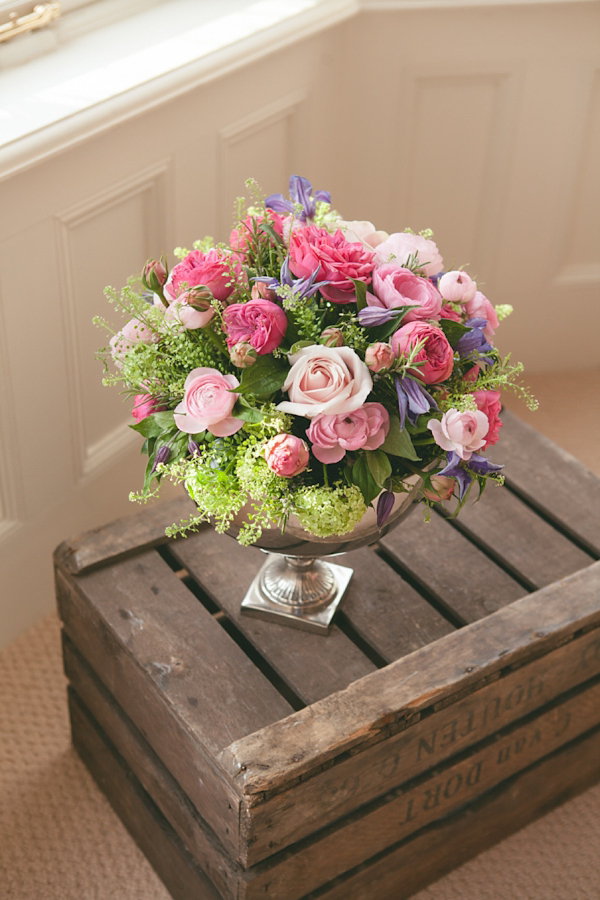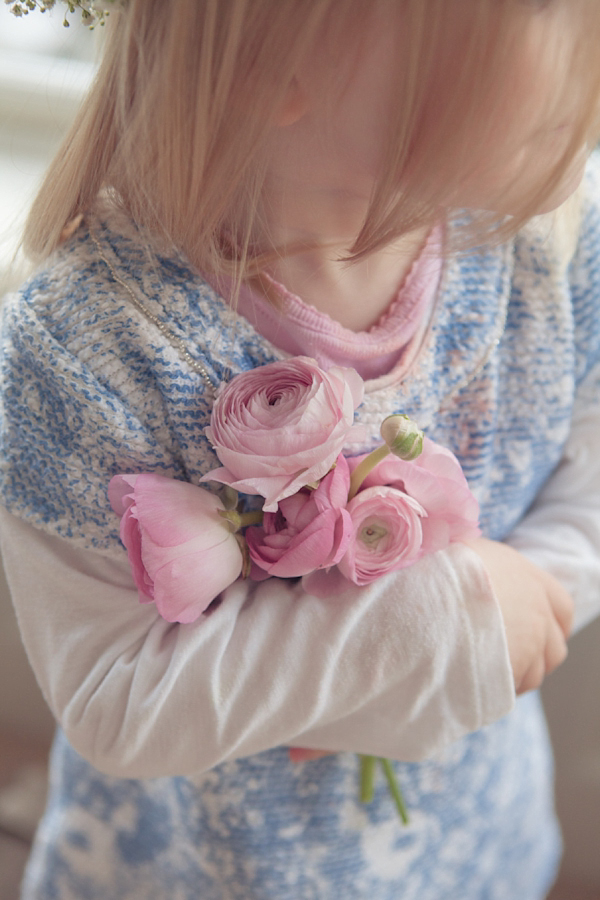 How adorable is that last image?  Huge thanks to Florist Sarah Richardson of Leafy Couture and photographer Cat Hepple for sharing these beautiful inspirational images.  You might want to pin one or two (all) of them to your favourite floral Pinterest board.
Please take a moment to find out more about the wedding services provided by Leafy Couture and  Cat Hepple  both are ladies I would recommend in an instant to any of my readers who are looking for a talented Florist and Photographer to capture beautiful, timeless and elegant wedding day photographs.
Are you smitten as much as me with these images?  I'd love to hear from all you ranunculas and pink peonies fans, and I'd love to know if you'll be commissioning your Florist to create some pretty flower crowns having seen these photographs.
Much love,
Annabel