**Photographer Laura McCluskey is offering
Love My Dress Readers 10% reduction on standard
wedding photography coverage for remaining dates in 2013.
This offer will expire on 21st July 2013 **
So our gorgeous readers, what have we got in store for you today? Well only a rather chic wedding sent in by photographer Laura McCluskey (who we love because she sends in the most glorious wedding photographs for us to feature, like this one).  Today, Laura
shares with us a gorgeous and laid back East London affair – the
wedding of Ally and Mike, who got married on Saturday 27th April 2013 at
Town Hall Hotel in Bethnal Green, followed by a reception and celebration at The Ecology Pavilion.
Ally told me… 
"I love Art-Deco and the 1920s/30s era and green is my favourite colour so I guess those two things initially guided the style of the day.  However,
as our wedding began to evolve the style became increasingly eclectic
so we didn't have a style per se. It was just guided by things we
loved."
 Love My Dress Wedding Blog – Photography Copyright (c) 2013, Laura McCluskey
"As soon as I started looking for wedding dresses I knew that I
wanted a Jenny Packham.  I absolutely loved the style, elegance and
glamour of her dresses. I tried on virtually every dress in the shop and
then narrowed it down to two.
After two visits and a lot of thinking I
decided to choose the Francesca dress in Ivory satin and I am so happy I
did.  It is a fabulously glamorous wedding dress with a vintage style
embellishment around the neck and upper back and dramatic neckline. It
has a stunning twist detail at the waist, evocative of 1930s
silver-screen glamour and made me feel like a vintage movie star!"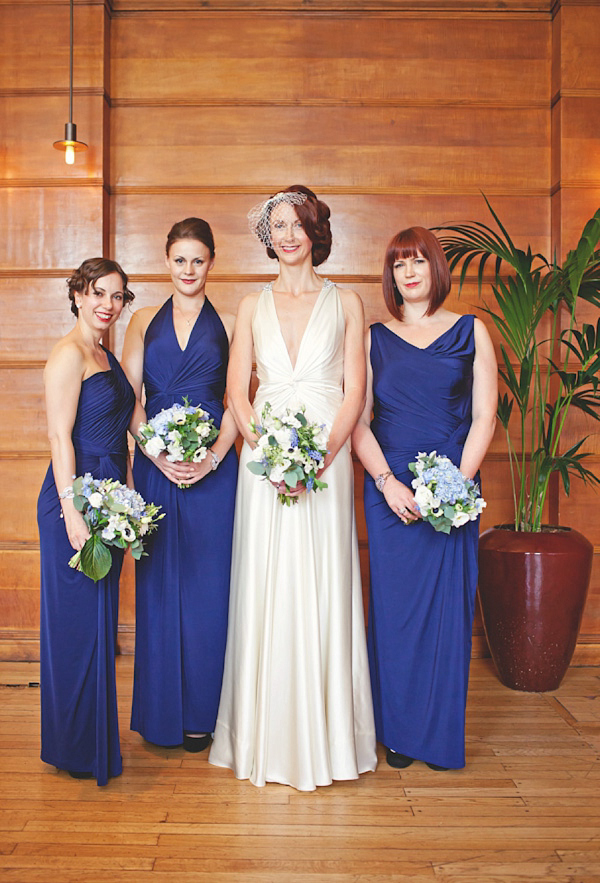 "I knew that I wanted very natural looking beautiful flowers and Clare of Love Blooms delivered
on every level. Clare really listened to what we wanted and really
helped guide us as neither of us knew very much about flowers.   Clare became much more than just our florist as she also helped shape the interior design and feel of the reception venue. 
 Clare
is such a lovely person to work with and was one of the key people in
terms of making our visions and ideas a reality. Clare is yet another
amazingly talented person that we had the privilege of working with. We
can't thank her enough for all of her ideas and hard work in the lead up
to the wedding as well as on the actual day."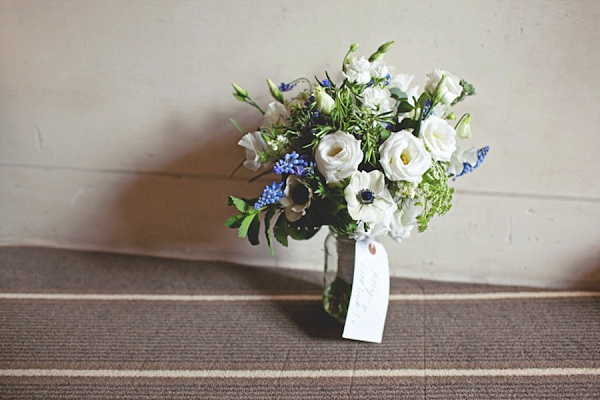 "We first met during the Summer of 2003 on Mike's 21st
birthday. We were both back from University for the Summer and were
working as lifeguards at a local lake. We then met up the following
summer once we had finished University and eventually got together in
January 2005.  In 2009 Mike got made redundant and offered
relocation to Italy. I was due to start University again in September of
that year and therefore I stayed in London and Mike moved to Italy.
We
lived apart for two years and then on my final trip to Italy in June 2011
we went to an amazing restaurant in Modena and Mike got down on one knee
and proposed outside the restaurant.  I was in complete shock and it
did take a few minutes for me to reply, especially as he had designed
and had a ring made which was absolutely perfect!  We were engaged for almost two years as I wanted to finish my course and get a job before the wedding."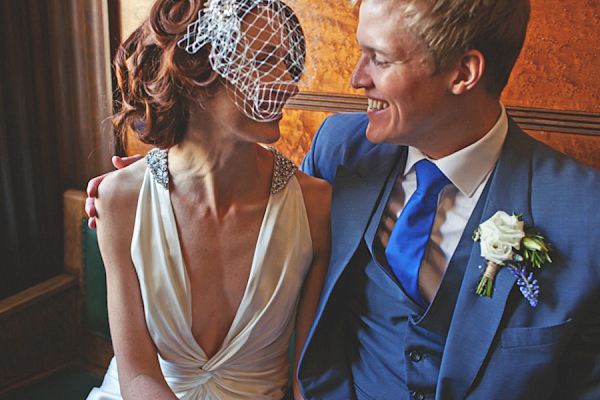 "I have an extremely talented friend who designs and makes amazing bespoke shoes.
I showed her photos of the dress and between us we designed a pair of
shoes that went perfectly with the dress and the overall look I was
trying to achieve."
"I had a couple of hair trials with Lucy from the Craig Hubert Hair Salon but eventually decided on wearing my hair up, due to the amazing embellishment on the upper back and neck of my wedding dress."
"I absolutely loved the style and had so many compliments throughout the day and even more impressively it stayed up all day!  Lucy
is such a talented hairdresser and came up with a hairstyle that
perfectly complimented the dress and overall style I was trying to
achieve."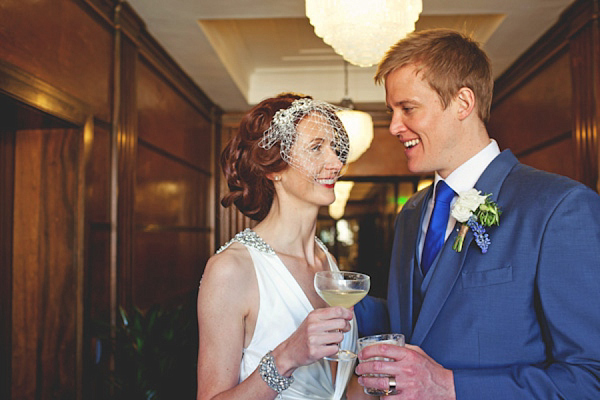 "Originally
we started looking for venues in London, Essex and beyond as we knew
that we wanted a dry hire reception venue where we had complete control
over everything. We found some amazing venues in London but a lot of
them were too expensive, especially seeing as we had to provide kitchens
and toilets in some cases!  We were quite limited in terms of the
ceremony venue as we wanted to invite 130 guests to both the ceremony
and reception. 
When we went to visit The Town Hall Hotel, we fell in love with it as soon as we arrived. I absolutely love the 1920s/30s era and the Edwardian/art-deco décor in the Town Hall Hotel is stunningly beautiful! I honestly don't think we could have found a more perfect venue to get married in."
"Laura (our photographer) recommended my Makeup Artist, Kylie McMichael, 
and I'm so happy that she did! Kylie is such a lovely lady and managed
to give me a perfectly natural and fresh look that complemented my hair
and dress yet also made me feel sexy and glamorous."
"Our photographer was Laura McCluskey.  What can I say, this
lady is such a lovely and amazingly talented photographer. When I first
started looking for photographers I came across Laura via Love My Dress, and absolutely loved her work. I knew that I wanted
someone who was a talented photographer who could take an amazing photos,
not just a wedding photographer.
We are both not particularly
comfortable in front of the camera but Laura had a way of making us feel
completely at ease and relaxed, as if it was just like a friend taking
our photo. 
We can't stop looking through our photos as they
are absolutely beautiful! Every time we go through them we notice
something new. Laura – we can't thank you enough for capturing our perfect
day on film."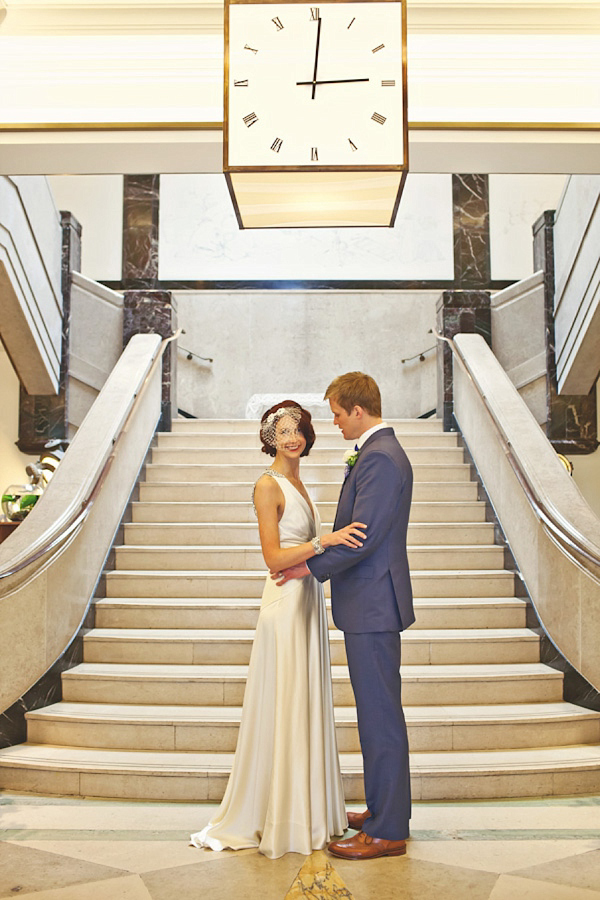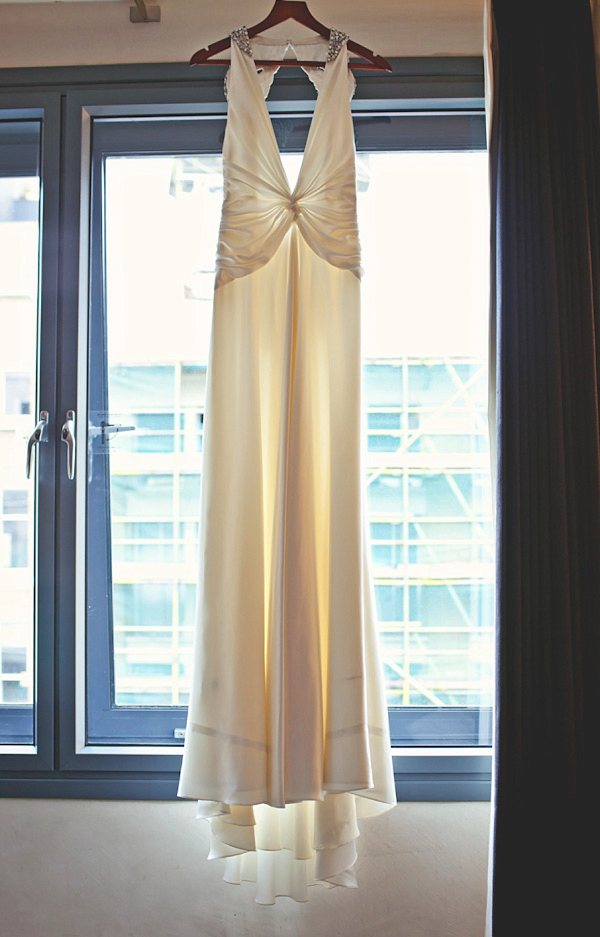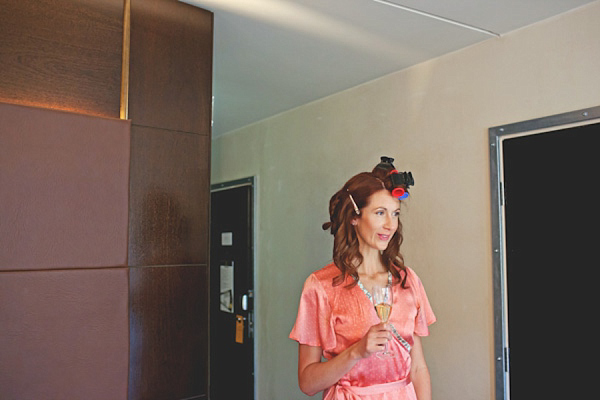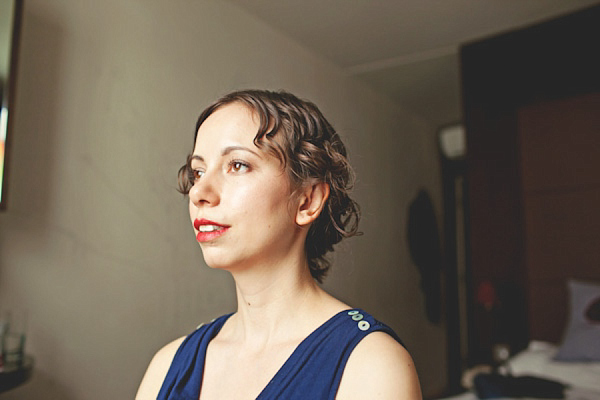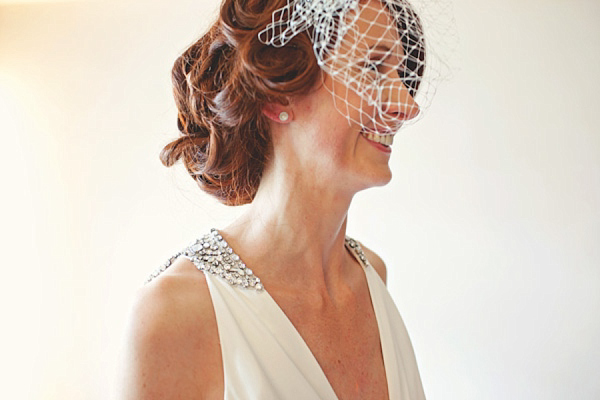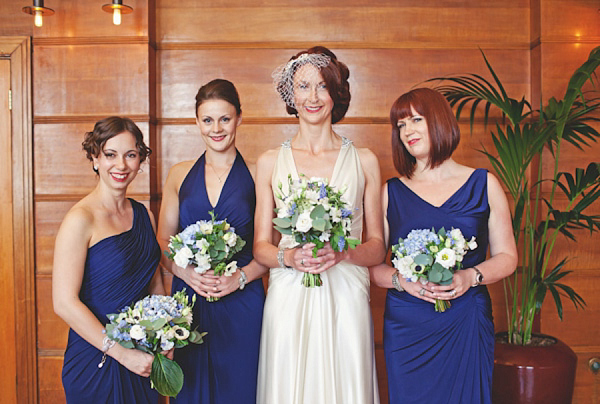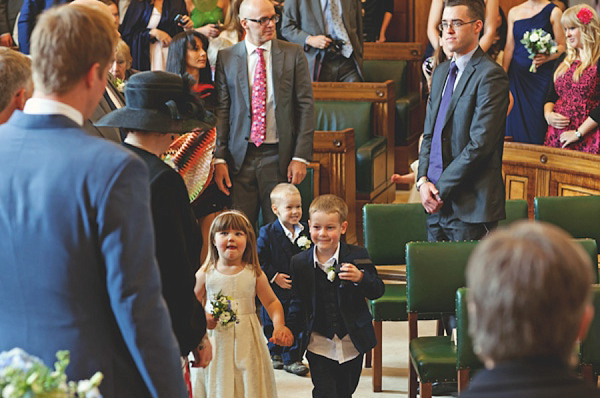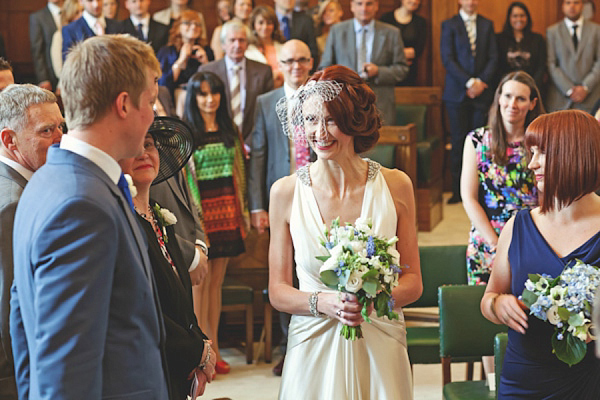 "We had two readings, Mike's mum read an extract from
Captain Corelli's Mandolin by Louis de Bernieres, and two of my close
friends (Nina & George) read  'I wanna grow old with you' by Adam
Sandler.
I always knew that I wanted an Emerald ring and Mike
must have been listening as he came up with the design and commissioned
Amanda to make the ring.  Mike found designer Amanda Mansell wandering round Spitalfields Market in East London. Amanda
also had the task of making my wedding ring, which was a little
challenging due to the geometric design. However she succeeded in making
me an absolutely beautiful engagement and wedding ring that I
absolutely love."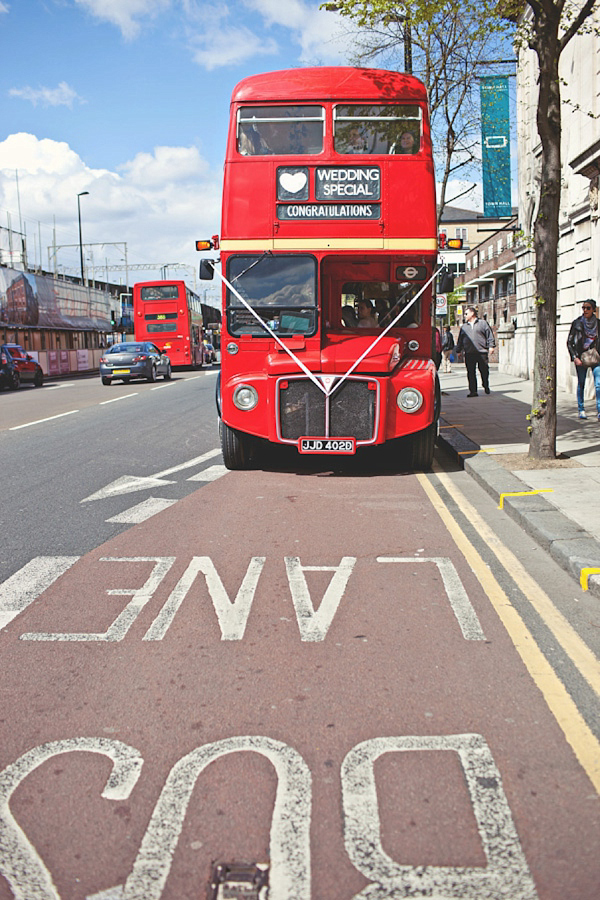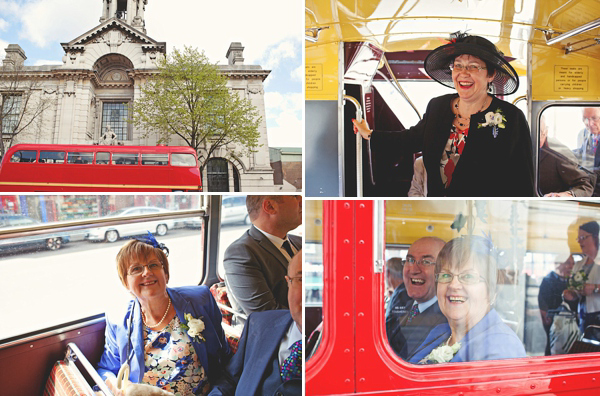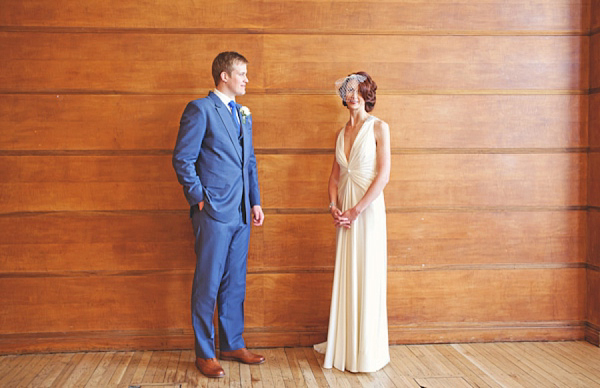 "Eventually we found The Ecology Pavilion
for the reception venue, which satisfied all of our needs and wants. It
is a very modern, self sustainable eco building in the middle of Mile
End Park with floor to ceiling windows over looking a lake and a small
nature reserve. It is a lovely venue and not what you would except to
find in the middle of East London!"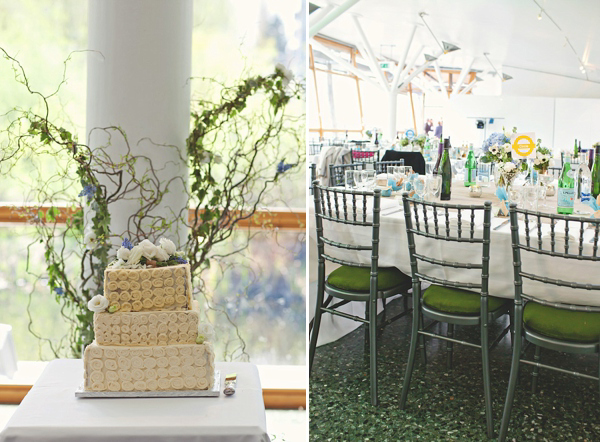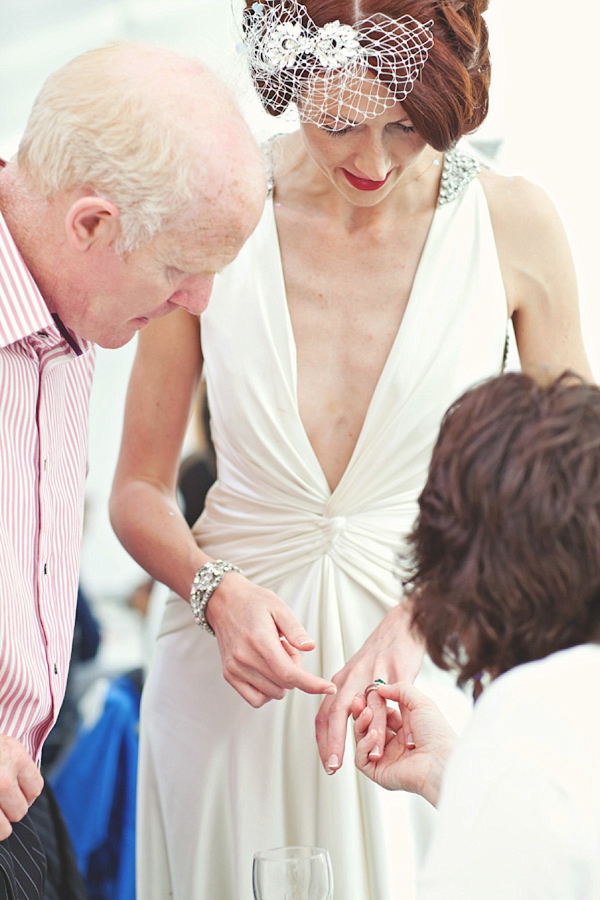 "Our first dance was to Elbow's 'One Day Like This'.  We
have been to see Elbow a couple of times in concert and absolutely love
them! About a month before Mike moved to Italy we went to see Elbow at a
festival and when they performed this song both us became really
emotional as the reality of Mike moving abroad began to set in.
Sometime
after Mike proposed to me we were chatting and I asked him when he had
made the decision to propose. He said that whilst we were listening to
that song he realised that he wanted to spend the rest of his life to
me. Ever since then the song has become even more special to us, so it
was an obvious choice for our first song."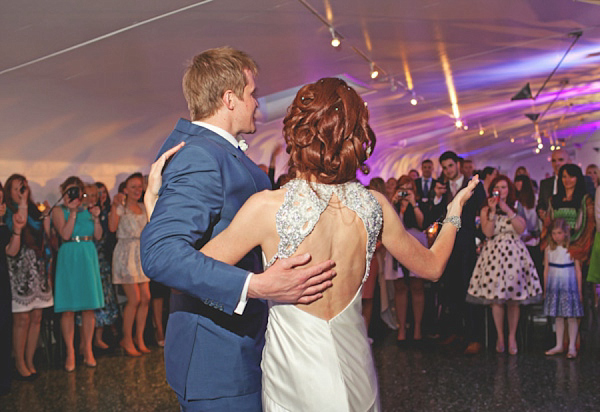 Words of Wedded Wisdom…
 "Although not everything went to plan, it really was a perfect day.  However, the
only piece of advice would be to enjoy the lead up to the wedding day
itself. I got a bit stressed the week leading up to the wedding day and
with hindsight I wish I hadn't.
By that point you have to put your faith
in the people and suppliers you have chosen, so sit back relax and
remember the real meaning behind everything. You're about to marry the
love of your life so enjoy it."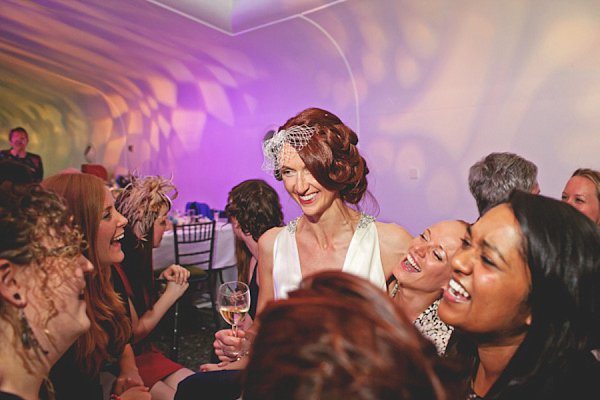 Gorgeous gorgeous day, I really love Ally's style and how happy she and Mike look together.  Huge thanks to Laura McCluskey for sharing these images today – if you'd like to see more beautiful photography from Laura on Love My Dress, click here.  You might also want to look through the many other hundreds of weddings we have featured where the bride is wearing a Jenny Packham wedding gown.  And for London weddings, head this way!
Have a beautiful morning everyone,
With love,
Annabel
Photographer – Laura McCluskey
Venue – Town Hall Hotel, Bethnal Green, London + The Ecology Pavilion, Mile End Park, London
Brides Dress – Jenny Packham Ivory Francesca wedding dress
Veil/Headpiece – Flo & Percy 'I feel pretty Birdcage Veil'
Brides Shoes – Hetty Rose
Grooms Suit – Dave D & G Tailor, Harold Hill
Bridesmaids Dresses – BIBA at House of Fraser
Flowergirl Dresses -  John Lewis and Monsoon
Page boy/young male assistants outfits – John Lewis
Florist – Clare Robinson at Love Blooms
Stationery Designer – Nalla
Hair- Lucy Adams via the Craig Hubert Hair Salon
Photobooth Hire – BoothStar
Cars/Transport – Red Route buses
Lighting: Nigel Lewis LX Designs Limited
Bridesmaids Dresses – BIBA at House of Fraser
Stationery – White Knot
Flowergirl Dresses -  John Lewis and Monsoon
Page boy/young male assistants outfits – John Lewis
Make-up Artist – Kylie McMichael
Rings – Amanda Mansell
Catering Company – Ginger Jar
**Until Tuesday 25th June,
our usual blog posting service will be minimised to one post a day, as
we allow a little time to focus on important back-end/behind-the-scenes
work and take a mini-break to re-energise!  We are grateful for your support and patience during this time
and encourage you to use the drop-down menus to left and right of the
screen (beneath the top banner adverts on each side of the page), as well as our Google
search facility, to work your way through our rich offering of former content.

Why not take a stroll through our archive of real weddings, DIY tutorials, discussion posts, life and love features, inspiration boards, beauty tutorials, films
and more? We have literally thousands of posts to explore and
we hope you enjoy dipping in to our archive and being inspired.**