Happy 1st of July my loves! What an absolutely gorgeous morning it is too! Let's be getting right on with sharing the kind of beautiful, inspirational images and love stories you visit this wedding blog for.
Tim and Veryan's wedding took place on 30th March 2013 this year at Belvoir Castle in Leicestershire. There's something about a black tie wedding. I mean, I've always
loved seeing a man in a sharp, well cut suit, but there something so appealing about a white shirt and bow tie. I adore the look (did you see Friday's real wedding? Gorgeous!).
"We met at Durham University and have been together ever
since. We have lived apart for periods of time because of
work/travelling, but have always been together, thanks to Skype etc. We
bought our first home together in 2009 in Barnes, London. Tim proposed
in our tenth year together. I think he finally succumbed to the
pressure inflicted by our families to get on with it! He proposed in
the Cotswolds."
Love My Dress Wedding Blog – Photography Copyright (c) 2013, McKinley Rodgers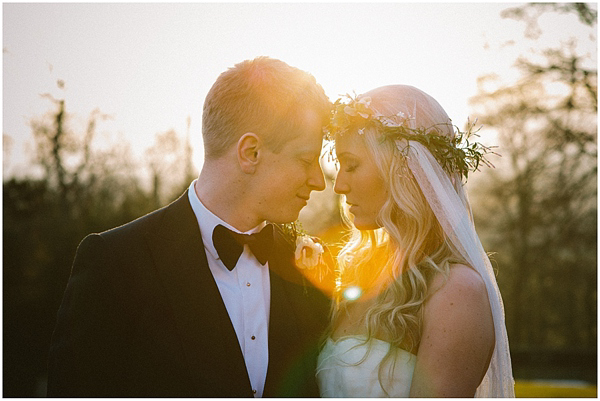 "According to Tim, Durham would have ruined the element
of surprise! We stayed at a place that has been special for us, and
spent the weekend celebrating, drinking champagne, shopping for a ring,
on the phone to lots of friends and family, and debating, a little
heatedly, the guest list! It was lots of fun. We got married a year to
the day after we got engaged – 30th March 2013.
We used elements of formality to create a bit of the magic –
obviously the Castle setting, lots of candles, and everyone wore black
tie. But everything else we did was about making it personal, relaxed,
quirky, friendly. We had big blackboards with messages dotted around.
Our table plan was made from personal name sticks in little flower
pots. We served rustic pies and mash on big sharing boards for dinner.
We used lots of different shaped and sized cut-glass jars for table
flowers. We used kraft paper for invites and luggage labels, and
vintage lace. All the colours were muted, and everything was a bit
mis-matched."
"As soon as we got engaged I knew I wanted to get married near my
parents in Leicestershire. We'd looked at doing a Tipi, but the slope
in the garden put an end to that. We came across Belvoir Castle, which
was local to my parents. I guess I was a bit reluctant initially – I
haven't been someone that has spent her life dreaming of a castle
wedding! But when we saw it, that changed.
There was so much
potential – great big wood fires, lots of grand old features, an old
kitchen for a dancefloor, and a beautiful ceremony room."
"Everything
about it said 'fun' to us, and we thought it would create a dramatic,
magical setting with lots of candles and some personal touches. And it
meant we didn't need to worry about the weather in March (just as well, it snowed that morning!)"
"Working in Marketing, and having produced a lot of print items,
we really wanted something personal and a bit different. And to be
fair both Tim and I spent time designing both our invitations and order
of service. It was another good way of personalising our day – we had
stories about us in between the readings etc.
We worked with an amazing
design agency that don't normally do wedding stationary. The guys at Two by Two are fantastic. We had SO many comments from our guests about them, and our invites."
"The one thing I knew from before I even looked was that I was
going to wear a floral crown. The number of strange looks I got in the
shops when I said that – but it was the only thing I was convinced about
the whole way along. I knew what I didn't like, anything shiny or heavy
looking fabric – I wanted whimsical and ethereal but still sexy – and
with flowers in my hair!
Trying to find someone that understood
what I wanted and being able to create something so whimsical that
fitted in a castle setting, a black tie wedding and in the middle of the
countryside was no easy task. But once I met the gorgeous Miss Pickering
(who my Mum discovered – more on that in a bit), I knew she was the lady for the job – I didn't even
need to utter the words 'no carnations or gerberas', she totally got it!"
"I knew because I was wearing flowers in my hair, and because I
love and wear quite a bit of vintage, that I wanted an old fashioned
veil that sat across the crown of my head with no lace or sparkles. I
was describing to my Mum what I wanted, and she said 'I have Grandma's
veil somewhere, and it's just like that.' It had a few holes, but all
the more special for it! My Grandma was too ill to be at the wedding, it
was like having her there, and I love that it can now become a family
heirloom.'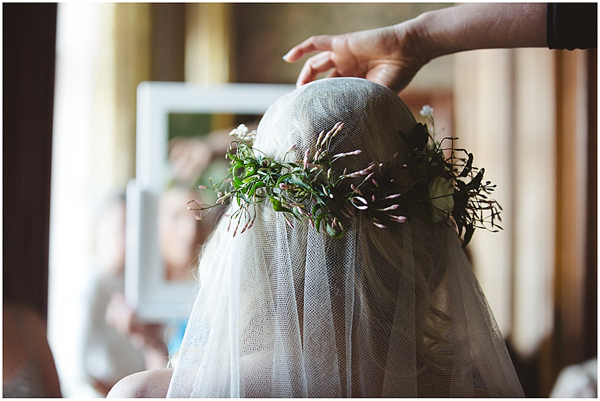 "My dress was by Vera Wang.
I bought it second hand (it was only previously worn for a couple of
hours) – I just couldn't see the point in paying for it new and it was
easy to adjust to fit. It was perfect. I also had a change (a skirt and
top) for the evening – very extravagant but it meant I didn't have to
worry about my dress getting ruined, I could dance easily and it was a
real bargain – I've even worn the pieces separately since, it was from BHLDN."
"I loved shopping for my dress. It was the perfect excuse to drink
champagne and have lunches with my mum and girlfriends, however after a
couple of weekends having fun doing that I then had to actually try and
narrow it down it was a little harder. I could have been about 10
different kinds of bride; 'boho bride', 'sexy bride','1950's bride.
I
thought I wanted to wear vintage but nothing I tried made me feel that
special or felt 'wow' enough."
"I knew we wanted to spend our money carefully – putting it into
bouquets, button holes and two big displays at the 'alter' to create a
feature in the ceremony room – I had visions of getting married under
floral arches! We looked for quite a while to find a florist who 'got'
the whimsical look we wanted. In the end it was my mum who found Miss Pickering and WHAT a find.
The flowers were quite simply breathtaking
and stole the show! Trying to balance masculine looking button holes,
with a floral crown and a natural palette all to tie in with a castle
and a black tie dress code was no easy feat… and yet it looked perfect
on the day. Miss Pickering
was a complete joy, so knowledgeable and created the biggest 'surprise'
of the day when the beautiful flowers arrived… they took my breath
away. I couldn't recommend her enough."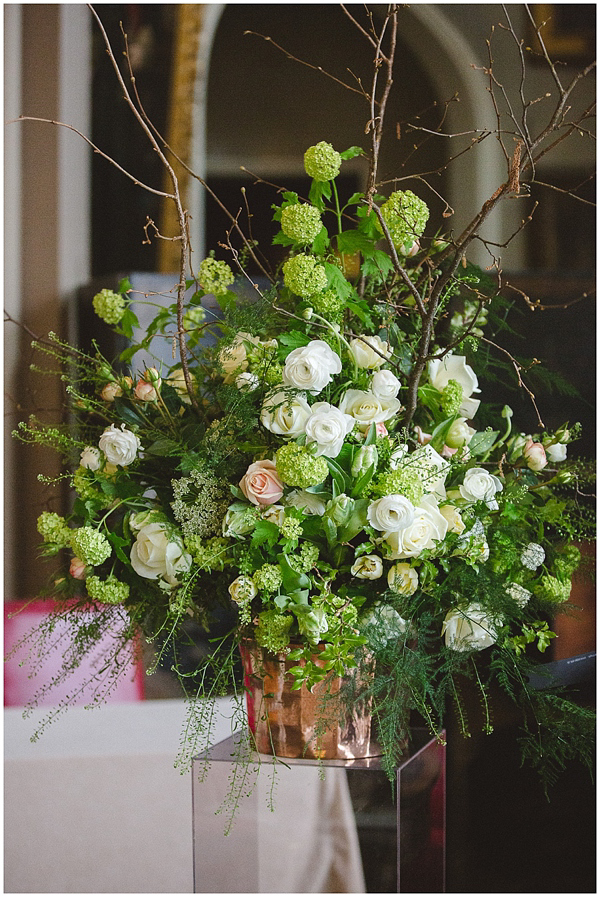 "I wanted Tim to feel just as special on the day as I did. Off the
peg suits never seem to quite fit and It was the perfect excuse to get
something bespoke. He wanted something he could wear again and again,
his dark navy three-piece from Cad and the Dandy was perfect and he looked so handsome in it!"
"Tim wore a bow-tie bought from Etsy,
shipped from the US! He also bought mix-matched vintage shirt studs
from Etsy that made him look refined but distinctive www.etsy.com. I
bought him a watch as a wedding gift, and I surprised him on the day by
giving him his late father's gold engraved cufflinks to wear. Tim was
really touched – both went down well!
The boys wore their own suits and then we added champagne velvet bowties from Mrs Bow Tie."
"Shoes were a bit of a nightmare. I refused to spend much money
on them (I figured no one sees them!). I love wearing heels – you just
hold yourself better. But I didn't want to be taller than Tim so flat
shoes it was. At least I was comfortable and could dance all night! In
the end I got some jewelled sandals from Office that I saw a couple of
weeks before the wedding and thought 'they will do' – I wore them lots
on honeymoon too so they were a pretty good purchase!"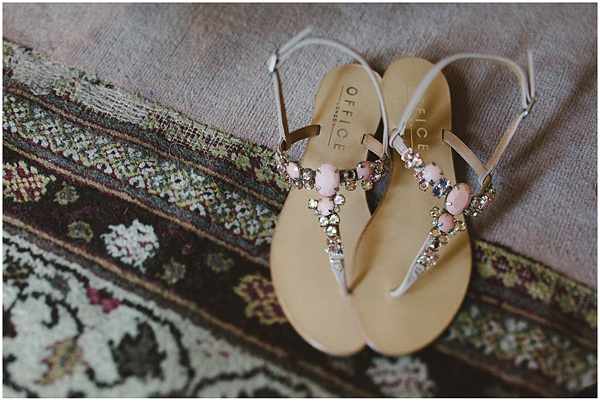 "The ceremony was the most special and important part of the day for
both of us – saying our personal vows in front of everyone was
incredibly moving and special. It was amazing to walk into
every room and think 'wow' as we saw our friends enjoying themselves
amongst our hard work, and see it all come together."
"The table flowers my sister and I did the day before the wedding
with cut-glass vases and bottles Tim and I had been collecting in the
run up to the wedding from local charity shops – the agreement was no
more than £2 per vase…we just about stuck to it!"
"Our photographers, McKinley Rodgers were amazing. There literally are no words to say
how wonderful Pen and Cam are. We spent a long time looking for the
right photographers … we are both quite artistic and wanted to get
photographers that were creative, but totally natural in style,
capturing the day as it happened, rather than lots of cheesy, set up
shots. That is what McKinley Rodgers is all about.
It was also really
important we felt at ease with them on the day – actually with Pen and
Cam it felt more like having friends there! A warning to future Pen
& Cam couples: they tractor-beam you in, make you love them
instantly, and then you just feel sad you only get to hang out with them
for a day!
We are so unbelievably happy with the photographs … Pen and Cam
created such a beautiful collection, we still look at them not quite
believing it was our day! We will treasure them forever. Sad as it is, we just hope our friends hire them up quick so we get to see them
again!"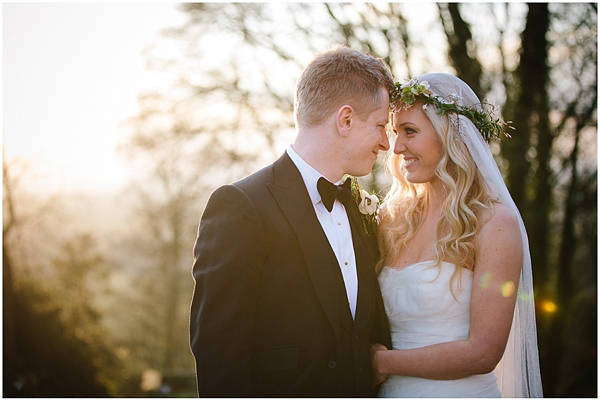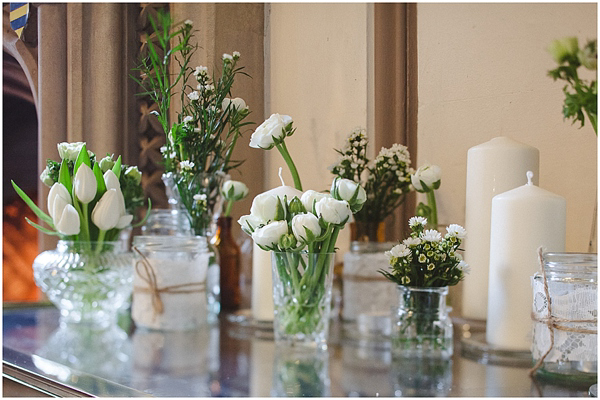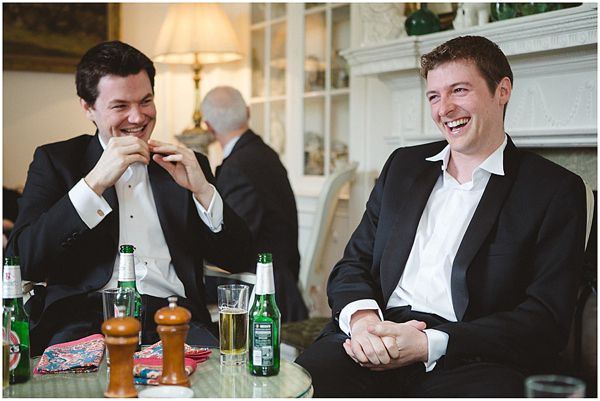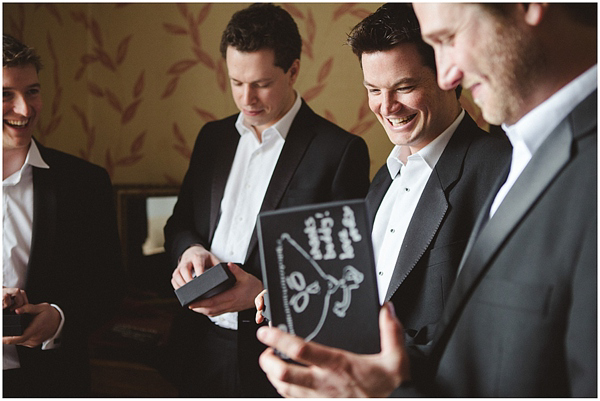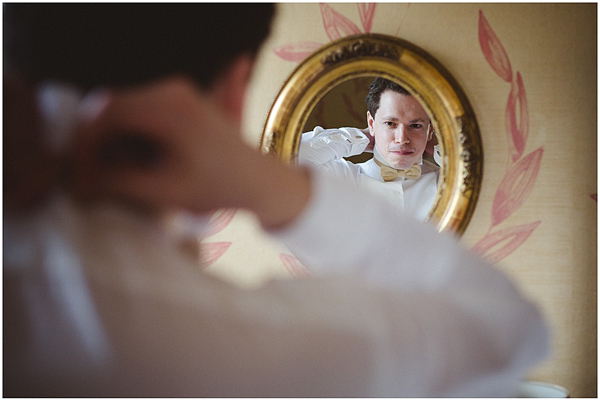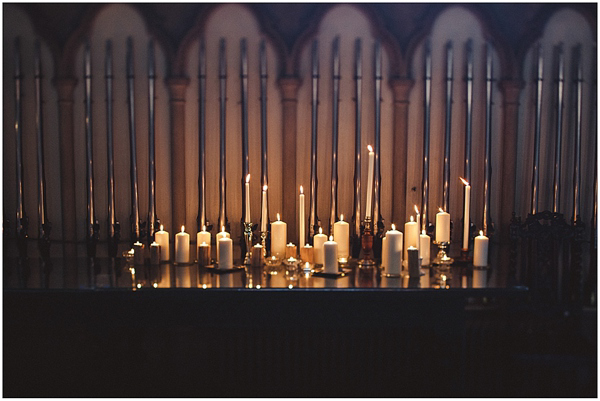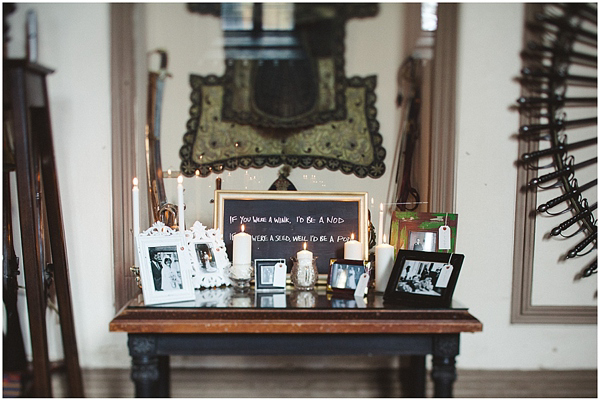 "The girls all wore a mix of necklaces earrings and bracelets from Stella & Dot.
They wore a mix of delicate and statement pieces depending on their
style and outfit. They looked amazing and totally finished off every
look. We had so much fun 'accessorising' the bridesmaids dresses the day
before the wedding with earrings, bracelets and necklaces! I also
gifted each of the girls a personalised, bespoke necklace from Stella
& Dot. A Beautiful delicate chain, I then added each of their
initials, birthstone and a charm that reminded me of them of our
friendship – it was so nice to create something personal that they will
have forever."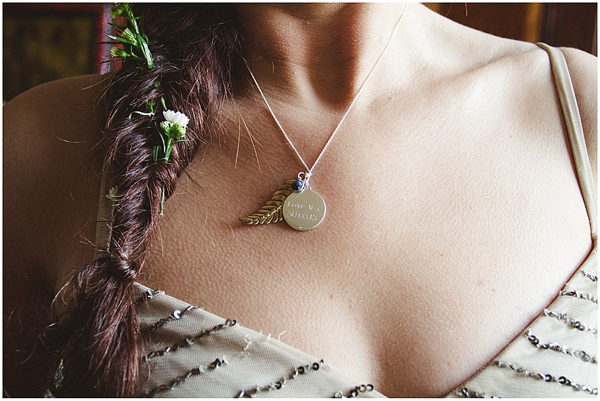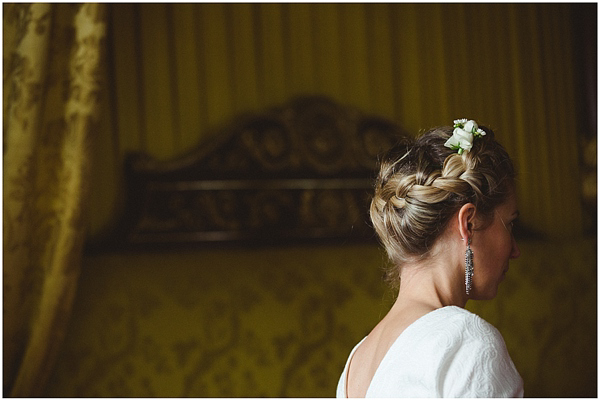 "I was determined to look like 'me' on the wedding day. I have
naturally long curly hair, but it can get quite frizzy – the biggest
challenge was that I didn't want it too look too 'done' I also used to
work in the hair industry so can be really fussy about it being done
well. After a couple of disastrous trials I was recommended Paula
– she was amazing, got what I wanted, and did all the girls' hair as
well, with lots of lovely plaits and flowers. The girls looked great,
super glam and she was so calm even with so many of us!
Again
with make-up I just wanted a glamorous version of what I normally wear.
I love bright lipsticks and playing with colour, but for the wedding
day I wanted something neutral and fresh – Ali
totally understood and did beautiful smoky eyes and natural lips and
I'm pretty impressed with how the make up looks in the photos. She made
me feel better than ever. She also did an amazing job with my mum's
make-up – she looked seriously good and so many people commented on how
great she looked! Ali was such a star, so calming and just like having a
friend there on the day, she's fab!"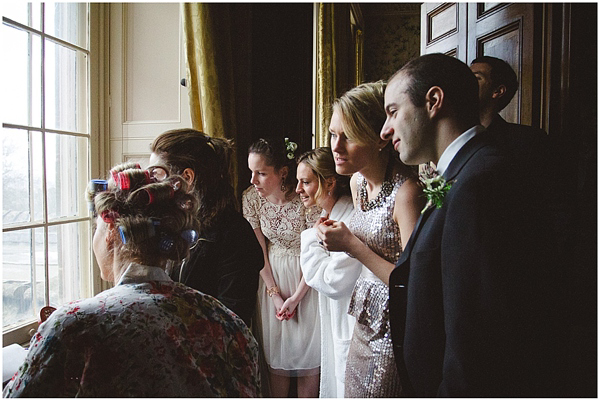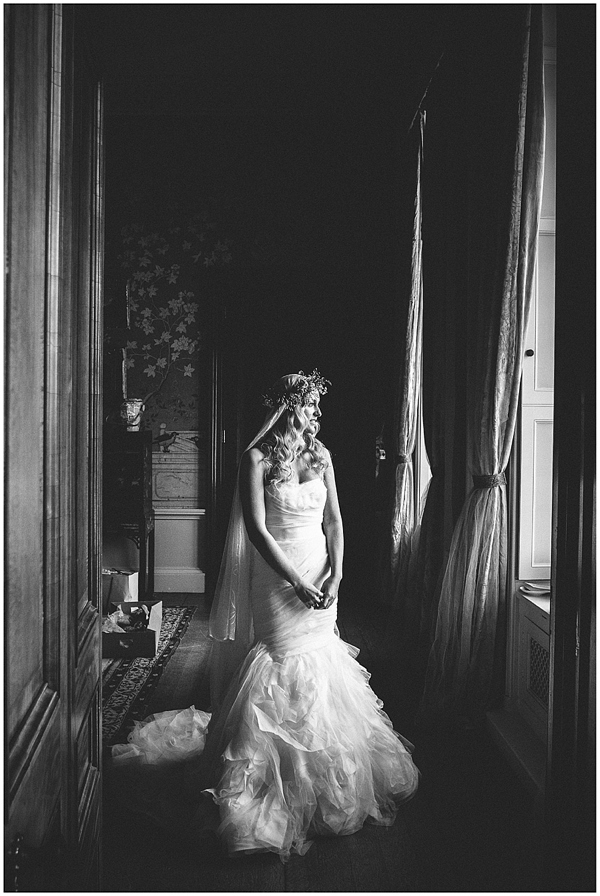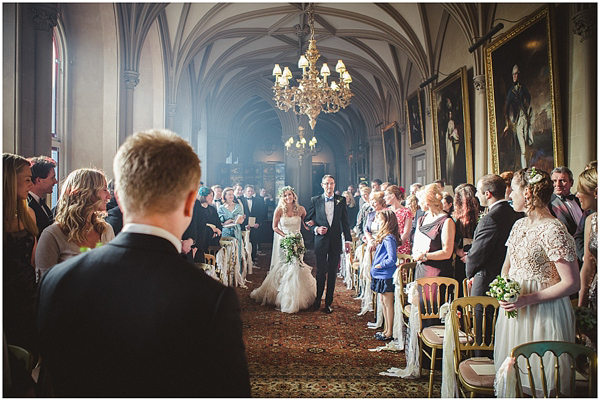 "My dad gave me away. It was one of the parts of the day I was most excited about and thought we would both be really emotional, but in the end we were running late and the last minute craziness probably meant we had less time to get worked up and actually managed to both keep it together walking down the aisle. It was such a special feeling walking on the arm of my dad, seeing Tim smiling at me, as the sun streamed in through the stained glass windows… it felt so special.
An orchestral version of 'Please, please, please let me get what I want' by The Smiths. Before we even got engaged years before Tim had said 'if we got married you should walk down the aisle to this, it's perfect', and that was it!"
"One of the reasons we wanted a civil ceremony was that we
really wanted to be able to personalise our vows. We wanted to make
promises that related to our lives and relationship, acknowledge the
last ten years we have spent together, and share our desires and hopes
for our lives.
Tim's sister read 'Blessing for a
Marriage' by James Dillet Freeman. Two of our best friends read 'The
Luckiest' by Ben Folds. It is a song that we love. It's just
beautiful, philosophical, personal and summed up how we felt about each
other. He asks in it: "What if I'd been born fifty years before you /
in a house on the street where you live?" Given how random life can be –
I nearly didn't go to Durham, so we would never have met – it just
summed up how lucky we feel.
Our final reading was a bit
of fun. We felt the beginning of the ceremony was quite emotional, but
we wanted to show our fun side too. Our friend Nic read 'The Power of
Love' by Huey Lewis in a style like he was giving relationship advice to
us. It was hilarious, and worked perfectly!"
"We also
had everyone sing a song – 'All you Need is Love' by the Beatles. We
were worried it might not work … we couldn't have been more wrong! It
was amazing to see all our friends and family singing at the top of
their voices (Plus some of them had kazoos and whistles as a surprise
which was hilarious) –a total highlight!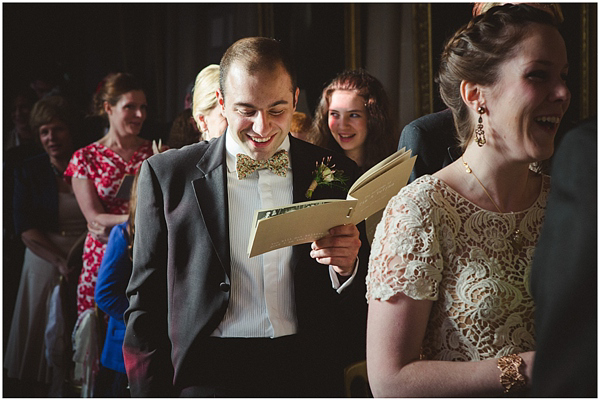 "Buying our rings was such a lovely experience. We were recommended Baker Brothers in Bedford.
Lizzie and Becky, the owners, were amazing, so knowledgeable about what
types of rings we should buy, fit, style, etc. It was so nice as it's
the one thing you wear everyday for the rest of your life – it's pretty
important! We spent ages with them until we found just the right ones… a
rose gold band for Tim and a beautifully set diamond band for me."
"I didn't want to wear any other jewellery on the day which some
people found strange as I work for an amazing jewellery company called
Stella & Dot. But I felt my engagement ring would be enough. I did
have a beautiful pair of Stella & Dot bright blue studs
to wear (my something blue), but Tim surprised me on the morning of the
wedding with the most beautiful antique diamond and pearl earrings he
bought from Grays Antiques, where we bought my engagement ring) – they were completely perfect and I will treasure them for ever."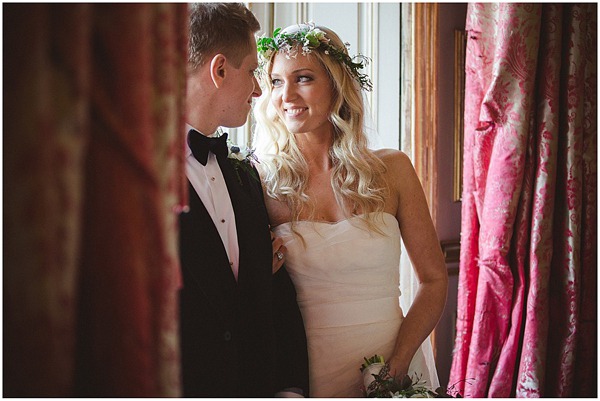 "I had quite a lot of bridesmaids – seven in all! My beautiful girls
are all so individual and differing shapes and sizes so I just let them
pick their own outfits. Although I think some of them might have
actually preferred a little more direction! I wanted everything to feel a
bit mismatched, relaxed and not too co-ordinated so with seven beautiful
girls (and one boy!) individual dresses were the answer. Originally all
the girls were going to wear white, but when shopping we found beautiful
dresses in creams, nudes, sequins and lace – so we went with it and
they all looked really glamorous and most importantly like themselves. I
loved the surprise of seeing them all together on the day for the first
time – it was even better than I imagined, they all looked amazing.
One
of my best friends Dimitri is a boy – and it just felt right that he
should be there on the day too… So he was my 'Man of Honour'! It was so
calming having a guy around in the day amongst all the girls – plus he
was super handy running around doing finishing touches and handing out
champagne whilst the girls did make-up – he was a bit of a legend! I
would recommend to anyone to have a male friend there, it just made
everything feel more 'normal'. He wore his tux and we bought him a great
bow tie from Mrs Bow Tie that was cream and green with a floral
pattern to tie in with the bridesmaids. The girls had relaxed plaits, fishtails and lots of flowers in their hair."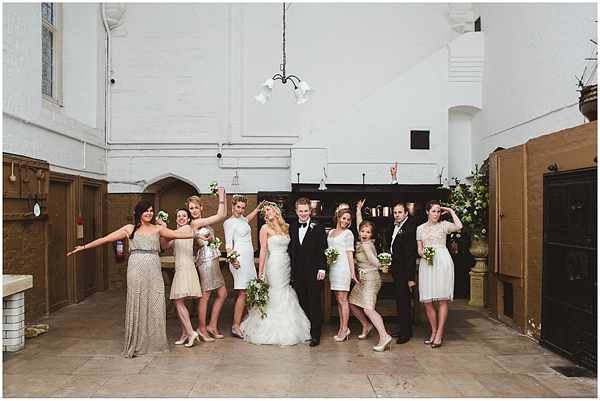 "With an evening wedding cake didn't feel like it was going to get
eaten. My family are BIG cheese fans and it was the perfect post-dinner
addition. Our cheese was supplied by C'est Cheese – they went
above and beyond. We live near Melton Mowbray so Pork Pies were a
pretty necessary and popular addition!"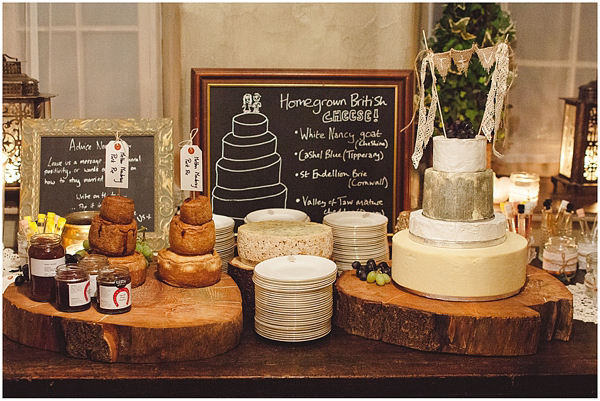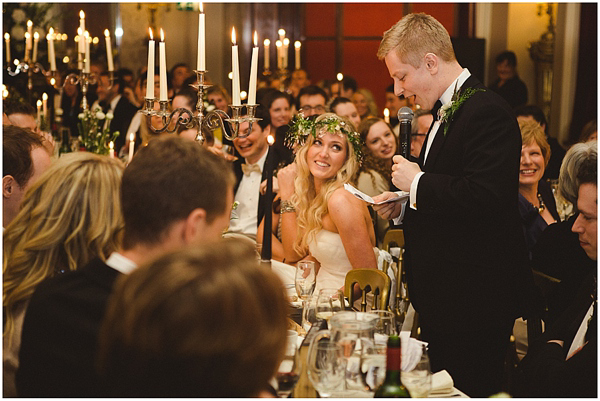 Veryan's gorgeous tiered wedding dress that she wore in the evening is from BHLDN…

"Our first dance was Counting Crows 'You ain't
going nowhere'. Counting Crows reminds us both of when we met at uni.
And this song is a happy, thumping, uplifting song (we didn't want to do
a slow first dance) with the lyrics: "Ooee! Ride me high / Tomorrow's
the day / My bride's gonna come" … perfect! We didn't practice it, and
we think we got away with it!
We love a dance and a bit of a night out, so a good band was key!
We wanted a swing band for the evening as we thought it would offer
something to all generations present. Everyone was up dancing right
until the end of the evening, and we loved watching our friends and
family dancing together. The band were awesome – Tommy Valentine and the Love Rats. We used Silver Dog Music agency to find the band – Helen was brilliant. Recommend!"
Words of Wedded Wisdom…
"We both thought Love My Dress was a
GREAT blog … loved it. The only thing I would say is we just love the
wedding posts … wish they were a bit longer! More chat, more photos …
we love getting into the story of other people's wedding, we are always
left wanting to see more from you guys!"
The only thing we might have done differently is try to have an
earlier ceremony. We really wanted an 'evening' feel and lots of candles
and dark rooms. However it did mean the day was shorter, it goes SO
quickly anyway that an extra couple of hours would have been great.
Like many brides getting ready at the last minute took a little longer
than expected and with 5 mins to go I didn't have my dress on or veil or
headpiece – which was fine, but it meant as soon as I was dressed we
just 'went'. I didn't stop and look in the mirror or just have a second
to compose myself and acknowledge the moment or have a few minutes with
my dad.
Don't feel you 'have' to do
anything. We broke any rules we didn't see the point in – no cake, no
fussy food, 5 best men, a Man of Honour – we did it our way. We weren't
afraid to mix up a 'classic' venue with modern, personal touches and
create a whimsical feel (my favourite compliment was that the wedding
felt like something from a Midsummer Night's Dream!)."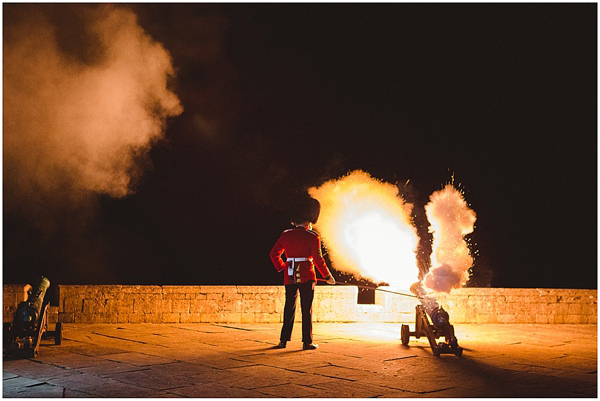 "Teamwork
– We were very lucky, from the beginning we both put equal amounts of
time, energy and love into the planning and making of the wedding. I
could never have done it on my own, we were such a team which is so
important planning such a big event. Where I might have a sudden
'brainwave idea', it was then Tim that would execute it and then when I
got bored and moved on to the next idea he would make sure we completed
the first one!
We didn't really plan to do favours as such. But we did have
little 'welcome packs' waiting at the hotel for everyone on arrival with
a note from us, a guide the weekends drinks, some Easter eggs (it was
Easter weekend), matches for sparklers, some 'warm up drinks' and glow
sticks! We just wanted a way to thank people for travelling to the
wedding and get them prepared for the weekend!
Finally we spent time together on the
day, which is important. It meant we didn't quite get round to speaking
to everybody, which was a shame, but we spent OUR wedding day
with each other – we held hands, danced like crazy people for hours on
the dance floor and enjoyed each other's company – after all it was our
wedding!"
What a gorgeous way to start the week – huge thanks Tim and Veryan for your very kind words about Love My Dress for sharing your beautiful day with us all.
And thanks as always to the wonderful photographers that are McKinley Rodgers. If you're in any doubt over whether you should enquire about McKinley Rodgers shooting your own wedding, why don't you take a look at previous weddings they have photographed that have appeared on Love My Dress. I'm pretty sure they'll convince you. You might also want to explore our Vera Wang and black tie pages.
With much love,
Annabel

Photographer – McKinley Rodgers
Venue – Belvoir Castle in Leicestershire
Brides Dress – Vera Wang + BHLDN
Veil/Headpiece – Grandma's (heirloom piece) + accessories via Stella & Dot
Brides' shoes – Office
Floral Crown – Miss Pickering
Groom's Attire – Cad and the Dandy + bowtie from Lisolabella on Etsy
Bridesmaids – Various (bridesmaids own choice)
Flowers – Miss Pickering
Cheeses – C'est Cheese
Entertainment – Tommy Valentine and the Love Rats
Hair Stylist – Paula
Makeup Artist – Ali
Stationery – Two by Two