Jayne is one of those brides your gaze lingers that little bit extra longer on. Of course, there is her rather outstanding natural beauty – her gorgeous long auburn hair, those red deep red lips that remind me of the look of a Hollywood screen icon, that svelte and elegant frame.  But then there's her gown. And what a wow-factor of a gown it is too.
James and Jayne tied the knot on 25 May this year at Thorton Manor in Cheshire. Jayne looked out of this world in her exquisite 'Luna' gown by Jenny Packham…
"I wore the Luna dress by Jenny Packham, because I loved it! And every time I tried it on I loved it a little bit more."
Photography Copyright (c) 2013, Sarah Janes Photography
"Thorton Manor in Cheshire
is truly amazing, we were fortunate to have a sunny day without a cloud
in the sky which meant we could have had the wedding outside or exit on
to lime walk and have drinks on the terrace. The shot of us leaving on
to the lime walk with everyone throwing confetti truly made our day. 
The gardens are truly out of this world, I am surprised there are not
more photographs of these on the website, and we found a field of
buttercups at the end of the gardens!
We really loved the idea as well that there was so many
different rooms in the house, so we could get married in one, have
drinks reception in another and wedding breakfast in another, created a
flow to the day."       

"James has his best man to thank really for the formal
induction, but we both met in school nearly 11 years ago and have been
together ever since.  On Saturday 7th February 2009, we set out on a
sight-seeing tour of London.  It's hard to believe that we have lived
there for several years but I had never seen the sights.  We started
with a open top bus ride on freezing morning, maybe James could have
planned that bit a little better.. but oh well.  We then had some lunch
before moving going to the London eye.  I felt puzzled as James did not
join the queue for the capsules and instead went to the reception, he
had booked the valentine's couple capsule instead!
I still thought it was a joint birthday present and
valentines present, for those that do not know Jayne's birthday is the
14th February so it is either an easy thing for James to remember or a
terrible mistake waiting to happen.  As we boarded the carriage, I said
jokingly 'you're not going to propose or anything silly like that are
you?', James laughed it off, but it was a very long 15 minutes to the
top.  Where a very nervous James got down on one knee, and I said yes! 
Good job I did too otherwise it may have been a long awkward ride down,
and embarrasment in front of the waitress too!  Although we did not
realise the carriage behind could also see everything too and we got
many congratulations."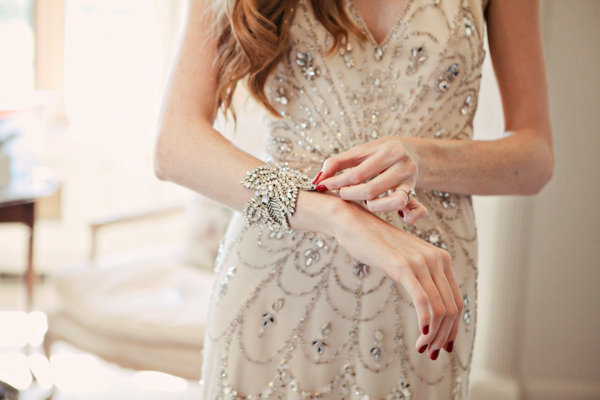 "My shoes were the Liana Ballerina design (flat heels) in gold leather, by Aruna Seth."
"Cake in Chester were our cake makers. 
Stacey was truly amazing, nothing was too much trouble with her, we
changed design on her, then added penguins for her to make, then changed
the filling, never at any point did she make us feel as though we where
troubling here.  Also the samples where amazing , each made into a
little cup cake, we knew we choose the right place.  The Cake was
inspired from one Jayne had seen from the Cake Girls and just wanted
something simple but ornate."  

"We hired Sarah Jane Photography –
we where specifically looking for a photographer that would capture the
day while being able to fade into the background.  We had been to
weddings before and the Bride and Groom disappear for hours for photos,
we wanted to just enjoy every moment of the day.  We where stunned by
how little of our time that Sarah took up but then gave us nearly 800
amazing photographs most of which we was not even aware she was taking. 
Also Sarah gets involved with the excite of your wedding and makes you
feel at ease."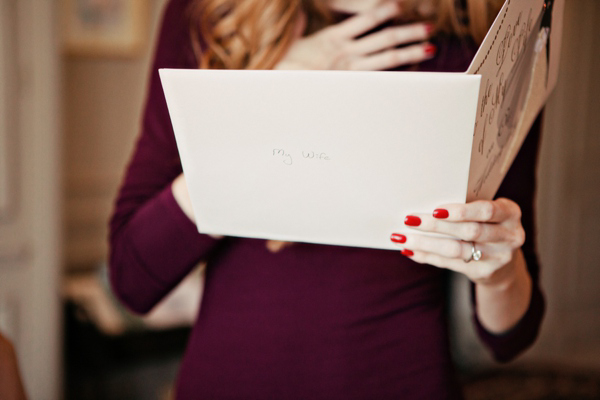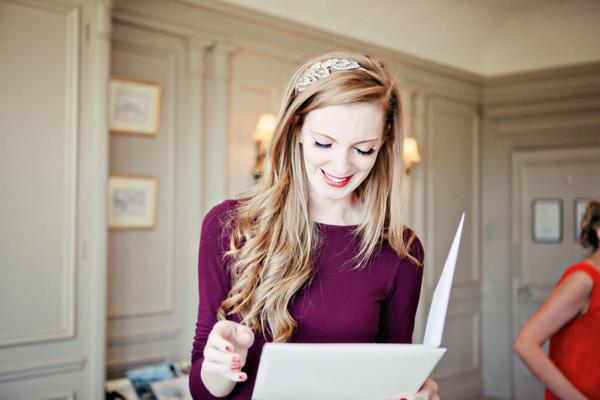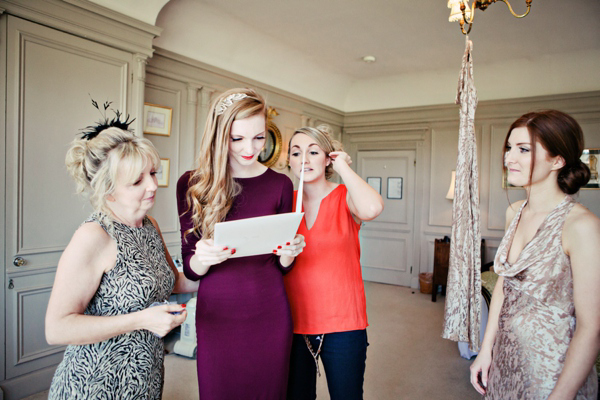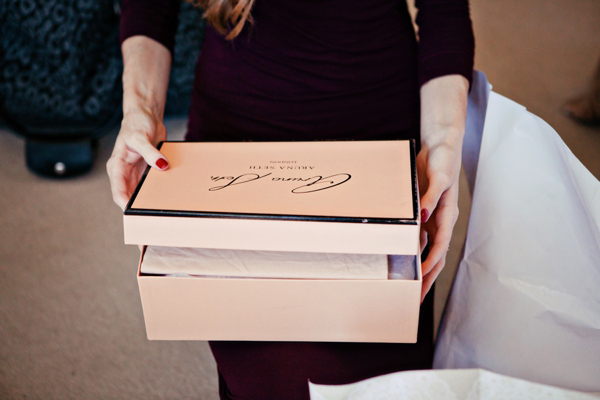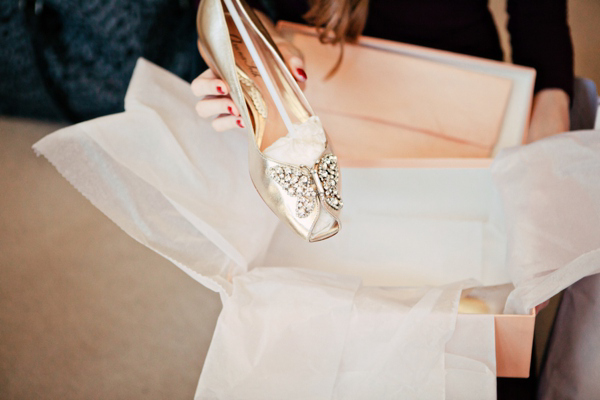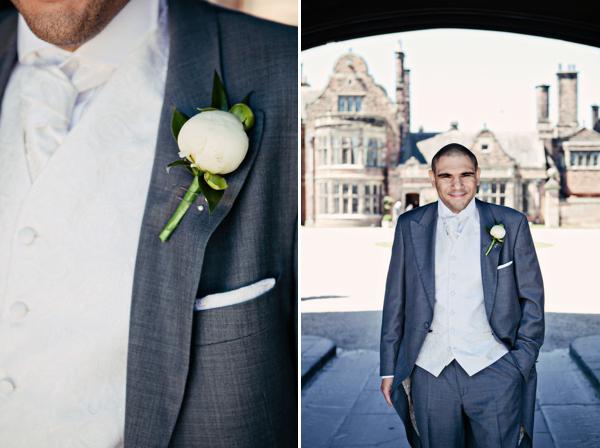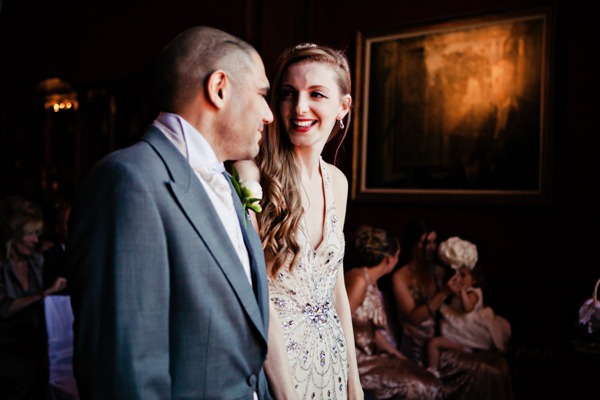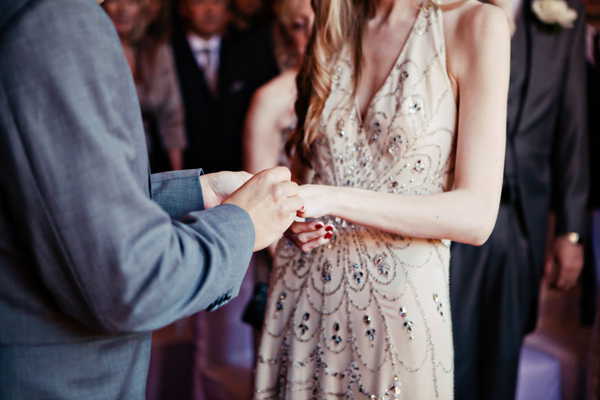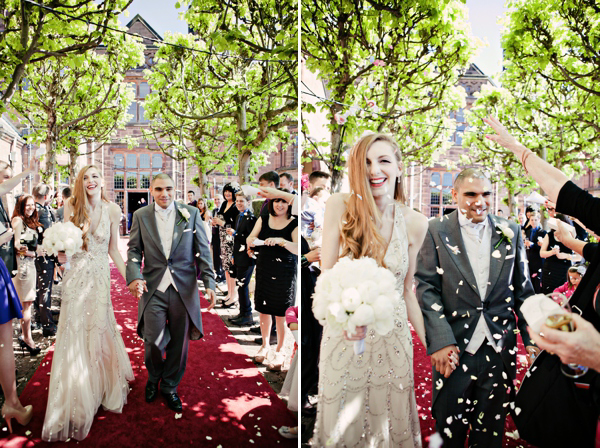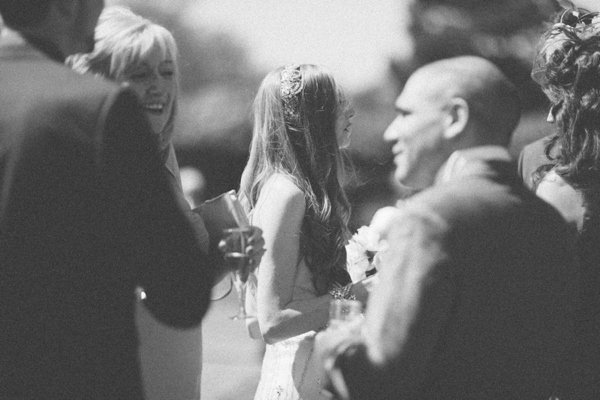 "I specifically went with hydrangeas and peonies as these are my Nan's favourite flower.  The florist Hartleys in maghull where recommended by several other brides and we where not disappointed."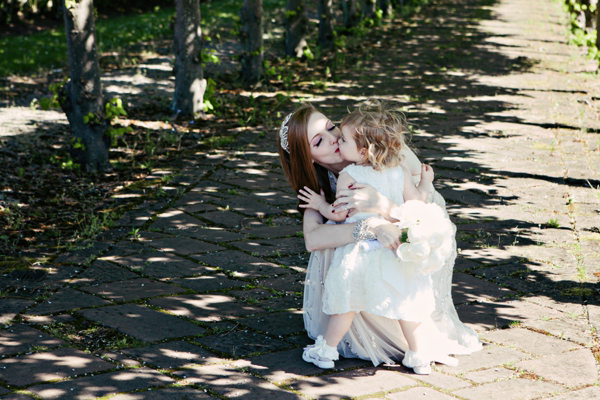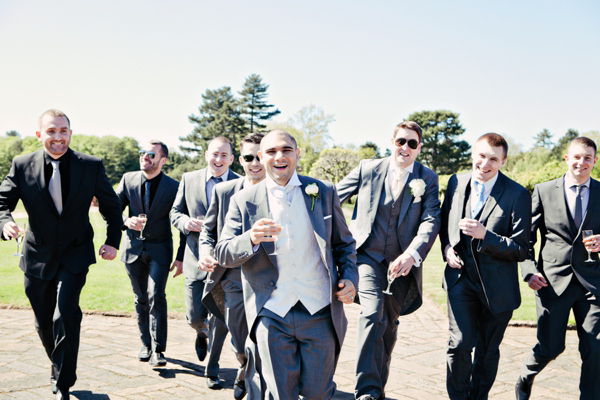 "As the venue was 1930s vintage style, and so was my dress – we followed this through in the stationery with vintage lace."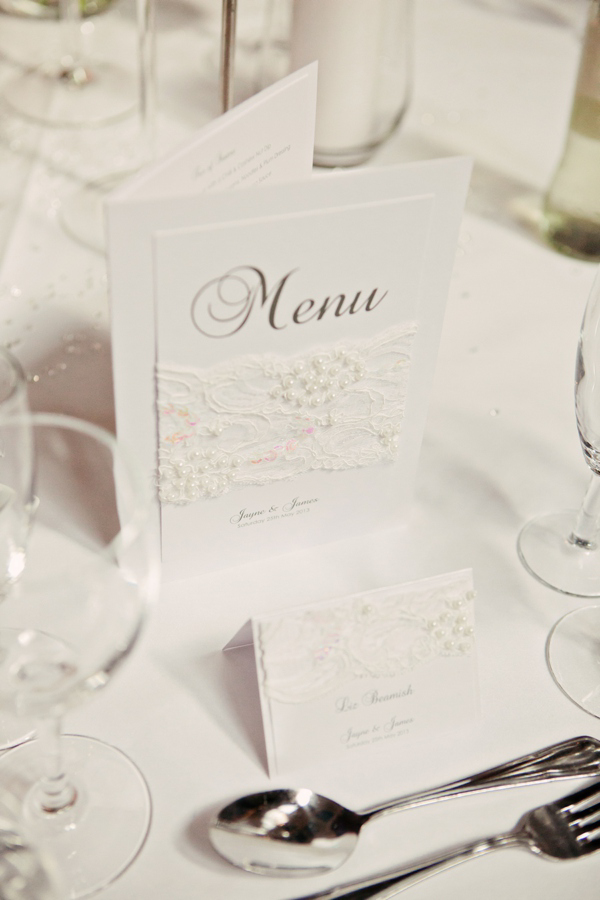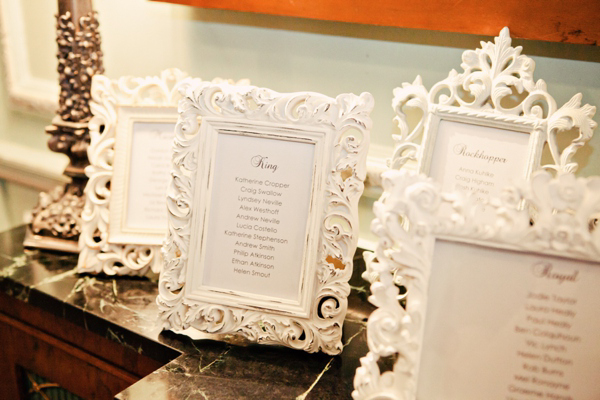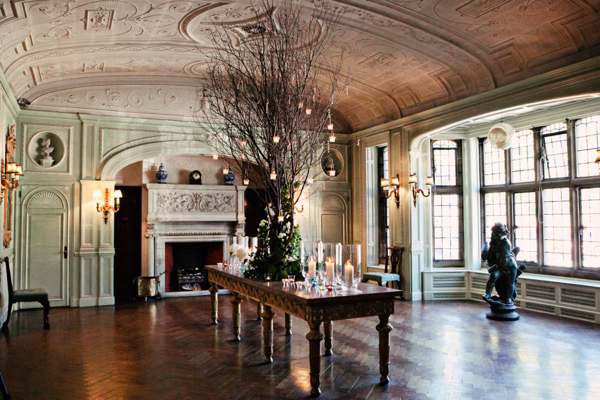 "Our band The Coolers entertained everyone in the evening.  They
even did a special rendition of you got the love that worked so well,
although people recognised the song it was different enough that some
people thought it was a unique cover for our wedding, it has just right
speed for us to have our first dance to.  We also had a Casino.
Our
first dance was to You Got The Love featuring Andrew Roachford (a slow
version of the Florence And The Machine Version, covered by our band). 
This is the song that always reminds James of me and also happens to be
my favourite sont too.  We were going to have temper trap – Sweet
Disposition, however it was too difficult to do a slow dance too so we
went for it as our last song and used it on video.  This Song just
reminded us of planning our wedding and is such an uplifting song." 
Words of Wedded Wisdom…

"You cannot please everyone, remember your day is about
the two of you and the love that you will celebrate, it will be the
happiest day of your life, take the time to enjoy it!
Our caterers, Barretts
were absolutely outstanding, it was them that made the day for us.
Michelle does so much more than catering, she does not need to but she
does to make sure that your day is special. There are so many things she
did throughout the day here are just a few that spring to mind;  when we arrived she made sure that she came to see both of us to make sure we were ok and ask if there was anything she could do 
She made sure that we had our own personal waitress that followed us
throughout the photography to make sure that we got canapés and
champagne.  She moved decorations from the ceremony room to the wedding
breakfast (that we hadn't even considered), which added the 'finishing
touch' to the wedding breakfast room  When we weren't hungry at the evening buffet she offered to box up some sandwiches sp we could have them later. 
There where so many more things that we could mention but
Michelle just made the day run like clockwork, and was there from first
thing in the morning till 11pm at night even though she was catering the
day before and the day after our wedding. We can honestly say that
there is no other supplier that made our day more special than Michelle.
Thinking about it we haven't even mentioned the food! We were extremely
difficult with our food options, first we had a trio of lamb which we
tasted, and then due to some family issues we moved to a 4 choice main
option with lamb, duck, veg or salmon. At each point Michelle and the
team at Barretts never felt like we was putting them out they always
made us feel so welcome when we went for tasting and were always
available to discuss any aspect of the day, not just the food.
We
received so many comments from people on how amazing the food was, both
in the presentation and taste, having a 4 choice menu option as well as a
trio of starters and a trio of desserts is testament to how organised
Michelle and her team are. Finally I should also mention how many people
commented on how courteous the staff where. "   
What an incredibly glamorous way to end a day of wedding blog posts. Huge thanks to you both Mr and Mrs Kuhlke and thanks also to Sarah Jane Photography for submitting these images to share with our readers.
So very many of our readers are fans of Jenny Packham. Are you, and if so, which exquisite design will you be wearing on your wedding day?
With much love,
Annabel
Photographer – Sarah Janes Photography
Venue – Thorton Manor in Cheshire
Brides Dress – Luna by Jenny Packham
Veil/Headpiece – Acacia Bridal Headdress II Crystal by Jenny Packham
Brides' shoes – Aruna Seth
Bridesmaids – Aidan Mattox – Burnout Velvet Gown via Saks + Zara shoes
Flowergirl Dresses – Babies Cream Cornelli dress by Ted Baker Baby
Flowers – Hartleys
Cake – Cake in Chester
Entertainment – The Coolers
Additional Styling –
Rings – Phil Godfrey Designer Goldsmith   
Catering – Barretts Event Caterers
Makeup Artist – Beauty by Ruth
Videographer/Film Producer – Lee Price Productions