Good afternoon to you my beautiful readers – have I got something so special to share with you today.  I've always adored the
designs of Jesús Peiró so was incredibly excited to see this shoot from the
award-winning and frankly amazing Miss
Bush Bridalwear showcasing the 2014 collection. Add in some of the
highlights from Maggie Sottero's new range, all finished with some bespoke Miss
Bush additions and you've got something very special indeed.
If I tell you
these images are nothing short of sublime, I imagine you'll be scrolling down
the page in a hurry to see them but I urge you to read a little bit about the
background to the shoot first because it's a wonderful story and to me,
illustrates why the wedding industry and the incredibly talented people in it
are just so amazing.This is a tale of women with vision, women with style and
women with the world at their feet. Enjoy every moment of it…
Photography Copyright (c) 2013, Catherine Mead for Miss
Bush Bridalwear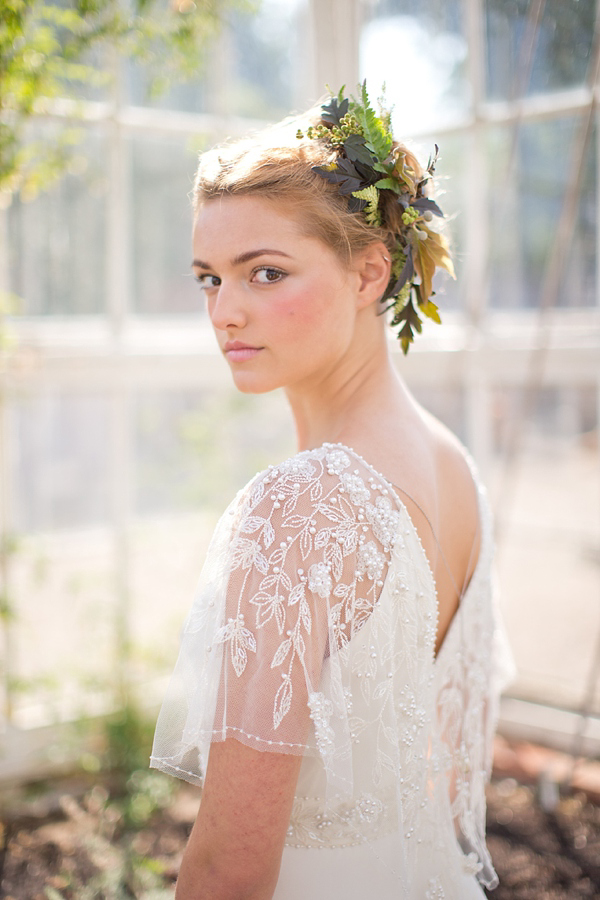 "The aim of the shoot was to provide the creative impetus
for our Brides the Show stand
design," says
Emma Meek, the leading lady of Miss Bush Bridalwear. "I had
vague ideas about yellow autumnal leaves, an opera coat I had found when
researching a different shoot, a notion that I wanted the images to be 'very Miss
Bush', a local geography, Jesus Peiro and Maggie Sottero dresses."
"As is often the case
a fresh perspective, in the guise of Kate
Taylor aka The Coquette Bride,
brought forward a general theme around the notion strong, independent women,"
adds Emma. "We were inspired by iconic images of veils, hoods, wimples and
pagan adornments, warrior queens, with references to the classical imagery of
the statues in Dunsborough Park,
our shoot location just minutes from Miss Bush in Ripley and a perfect setting
for our day of magic."
"I started with an inspiration board referencing lots really
strong female images," explains Kate
Taylor. "We wanted to buck the trend of pastel, sugary, cutesy images of
women in wedding dresses and go for something strong, feminine and incredibly
sexy."
After a full day of creative planning, the team set about
bringing the story to life. Custom headpieces were designed and made by Natasha Jane, floral pieces were
created by Bloomin'gayles, models
were selected, gowns chosen, couture pieces designed, exact locations for shots
chosen on a site visit to Dunsborough
Park, hair and make-up trials took place and the whole team of talented
women created, designed, planned and worked to ready themselves for the day of
the shoot.
"The day of the shoot was absolutely amazing," says Emma.
"The team were outstanding and the atmosphere on location was fabulous.
Everyone worked seamlessly together – the ladies from Miss Bush were dressing
our models, adjusting gowns and even making some pieces in situ. Sharon Roberts and Carolanne Armstrong were
transforming the models into stunningly fierce women and Gayle Evans from Bloomin'gayles was creating custom
floral pieces for the models' hair in front of our very eyes."
"Add in the
photographic talents of Catherine
Mead and Kate Taylor styling
every shot to perfection and it was an inspiring day to be part of. Women
empowering other women – isn't that what it's all about?"
"When we decided to exhibit at Brides the Show, we knew we wanted to
make a statement. Miss Bush isn't a London retailer – we're a Surrey based
boutique and yet we've become a destination for brides from right across the
South. We have so much to offer in terms of the designers we stock plus the
fact we have our own experienced team who can advise our clients and help them
find the perfect, most stylish look, for their day. Each piece can be given a
personal spin and the opportunity to make a dress 'theirs' is something our
brides really love."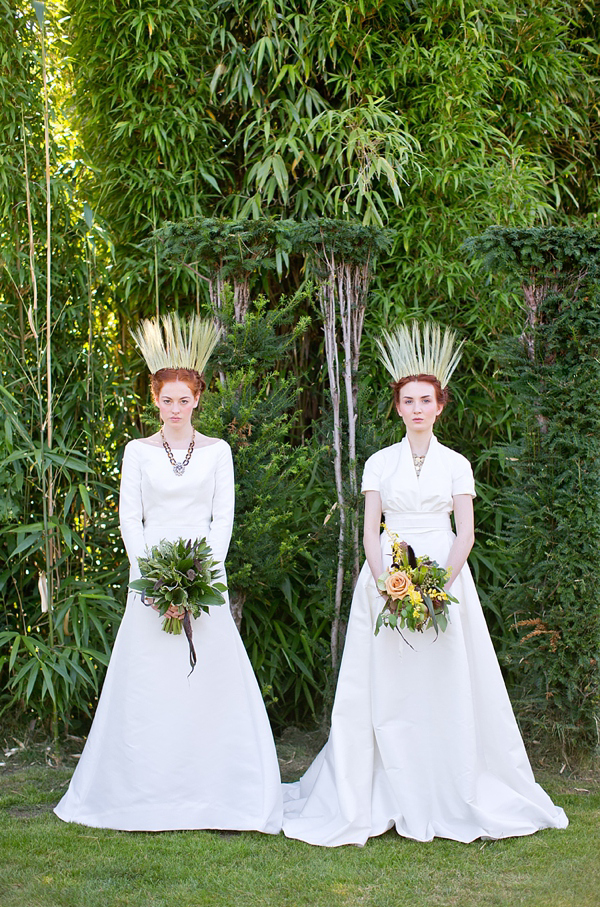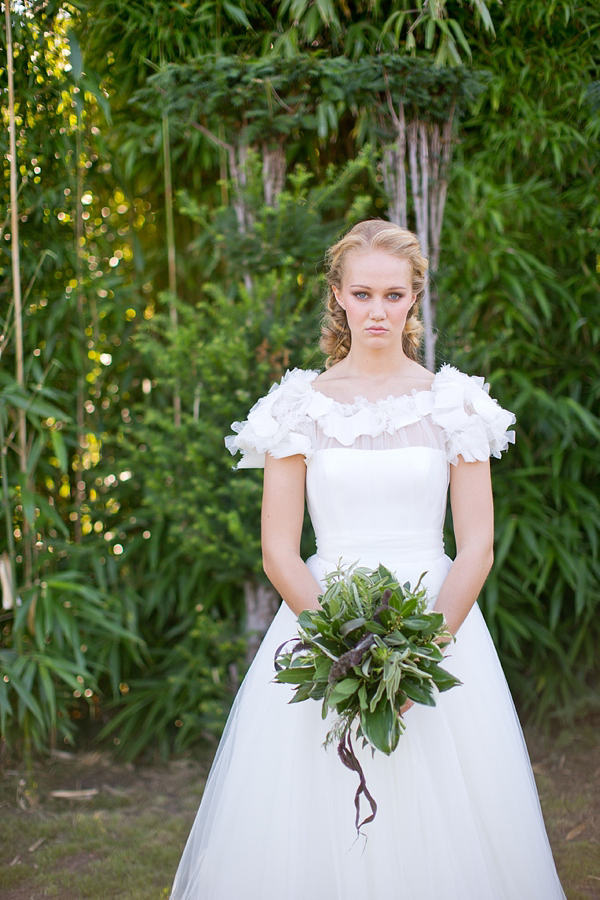 "This shoot and the team involved, our boutique, the service
and experience we can offer and our reputation encapsulates perfectly what
we're all about.  If Miss
Bush Bridalwear
was summed up in one word, it would be excellence."
You can see Miss
Bush Bridalwear at Brides the Show
which runs from 11-13th October at Battersea Park, London and Miss
Bush, aka Emma Meek, will be 'On The Sofa' with Brides magazine on Friday 11th
October at 7.30pm where she and her team will be bringing these looks to life.
We can't wait to see what this amazing team has come up with
because if these images are just the teaser, their stand is going to be
amazing.
Annabel
Credits
Gowns – The Jesus Peiro 2014 + Maggie Sottero
Collections at Miss Bush
Bridalwear & couture pieces by Miss
Bush Bridalwear
Styling – Kate
Taylor
Photography – Catherine Mead
Accessories – Natasha
Jane, various from Miss Bush Bridalwear & stylist's own
Location – Dunsborough
Park
Flowers – Bloomin'gayles
Hair – Sharon
Roberts
Make-Up – Carolanne
Armstrong