One of the loveliest designers I know in the wedding industry today is Charlotte Balbier.  I love how Charlotte runs her business – how she personally connects with her brides through social media, and how refreshingly down to earth she is. Charlotte is also due to marry next year and the wonderful Polly Alexandre, who will be taking Charlotte's wedding photographs, was also commissioned to photograph Charlotte and her fiance in a pre-wedding shoot in the gloriously sunshiney isle of Ibiza – watch out for those images appearing on a blog, in front of you right now, very soon.
I also love that so many of our readers are Charlotte Balbier brides.  This afternoon's bride, Becky, chose to wear a Charlotte Balbier gown on her wedding day and I think it suited her petite and slender frame so completely perfectly.  Becky and Dan's wedding took place on 22 July at South Farm near Royston.  Their day was full of pastel blooms and pretty lace, and I love that this couple are a match.com success story too!
"My dress was by Charlotte Balbier.  I tried quite a few dresses on at different shops and couldn't decide what sort of style I wanted, whether to go for vintage lace or a plainer dress. As I never usually wear dresses this was quite a challenge.  When I first saw my dress I initially felt a little unsure, but as soon as I tried it on I knew it was the one. I really didn't want to take it off! I loved the delicate lace and the detail on it."
Photography Copyright © 2013, Jordanna Marston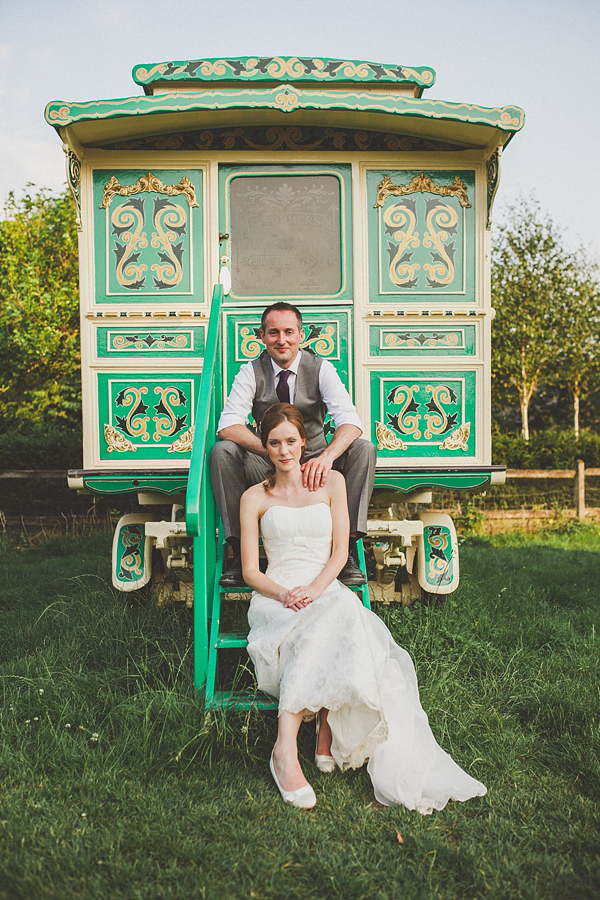 "Dan and I met on the dating site Match.com. After we had sent each other a few emails we discovered that we had actually lived in the same village since we were kids but had never met.
After three years together Dan proposed at Easter, on the top of Yr Aran mountain in Snowdonia, Wales. He presented me with a huge easter egg, which opened into two halves to reveal an engagement ring inside. He'd also carried up a bottle of champagne and glasses which we enjoyed while looking out over the amazing views."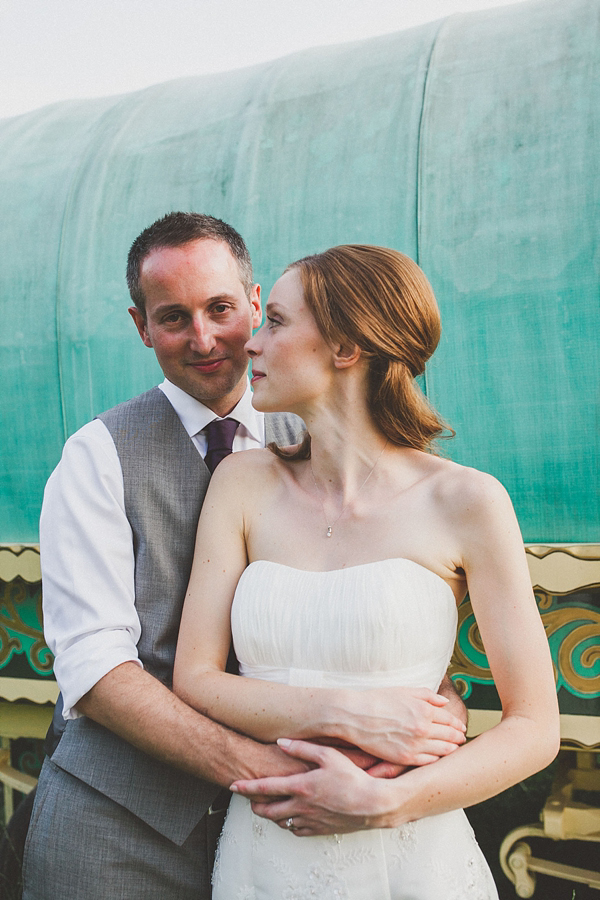 "Our venue was South Farm, Shingay-cum-Wendy, near Royston. It was the first venue we went to see, and instantly fell in love with its secluded location and the style of the house and garden. Dan and I wanted an intimate and relaxed day so South Farm fitted the bill perfectly. Guests were able to have use of the whole venue, and the kids especially had a great time running around the garden all day.
We were lucky enough to have a baking hot day so we were able to fulfil our dream of getting married outside."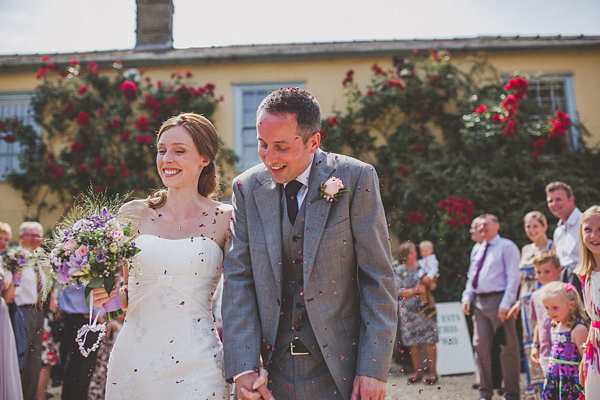 "We were inspired by lots of different styles for the wedding by looking through blogs and magazines. Our ideas evolved a lot from when we first started planning the wedding.  As I like gardening, the flowers were really important to me so they were one of the first things we decided on. The tudor barn had stunning fairy lights inside, and as we didn't want to take away from how beautiful it already was, we just dressed it simply with pastel coloured bunting that we bought online.
Our florist was Heidi Appleyard. I wanted flowers that looked like they were handpicked from a country garden and to have lots of different varieties and textures. We loved the light pink of the 'Geraldine' Rose and decided to combined this alongside other purple, lilac and cream flowers. I was so happy when Heidi delivered the bouquets on the wedding morning and I saw them for the first time."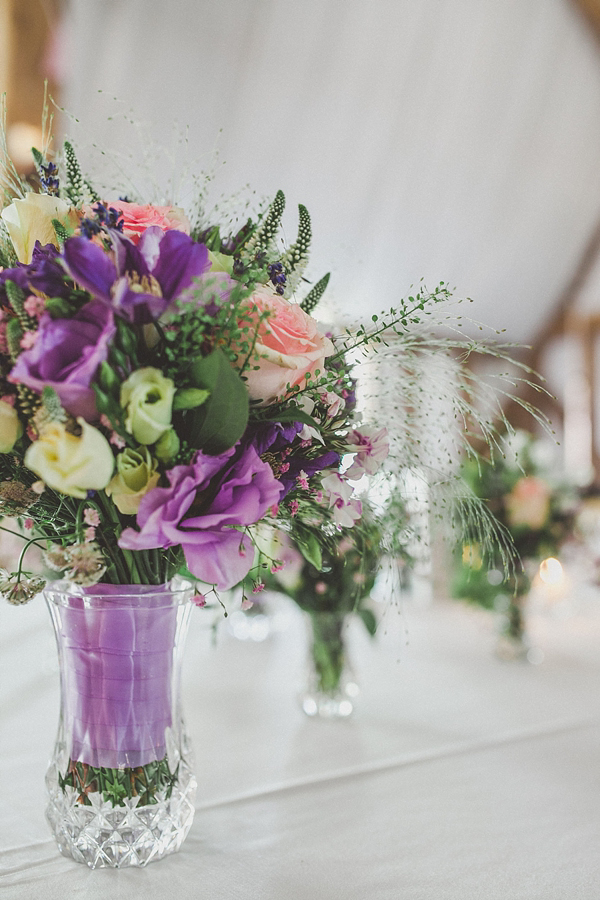 "I really liked my hair clip from Glitzy Secrets as I was looking for accessory with a vintage look but without being too dominant."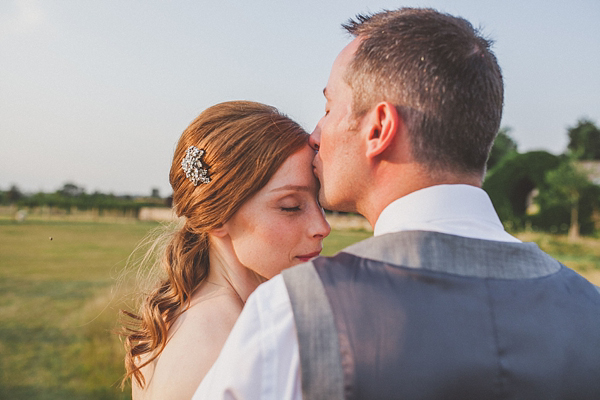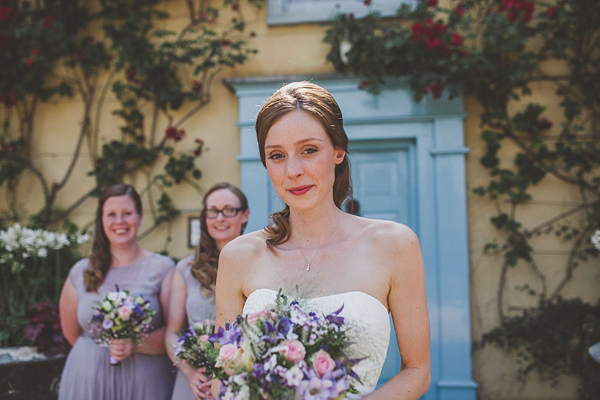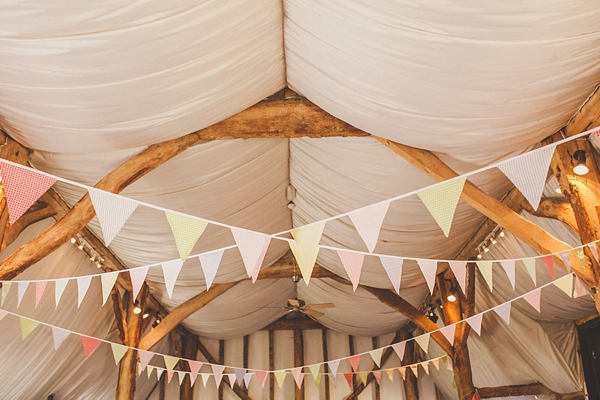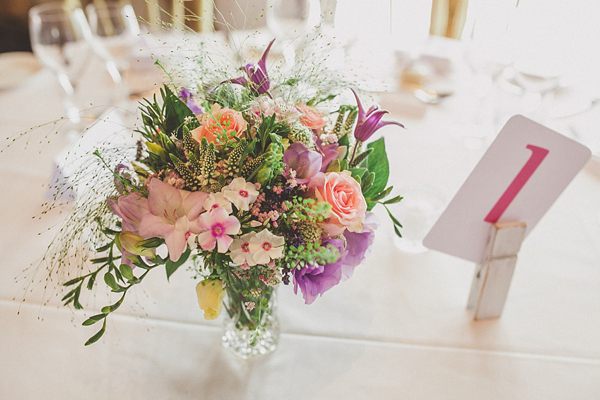 "The food provided by South Farm was lovely and fresh, as they grow most the produce on their small holding. The homemade ice cream served from the vintage bike was certainly enjoyed by everyone. We had made 'free ice cream' vouchers for the younger kids which we handed out during the drinks reception.
Our cake was by The Cake House.  We chose to have a 'naked' cake, edged with strawberries and raspberries, as we loved the rustic look of it and it suited our fete style theme. There were separate tiers of vanilla and lemon sponge which tasted great."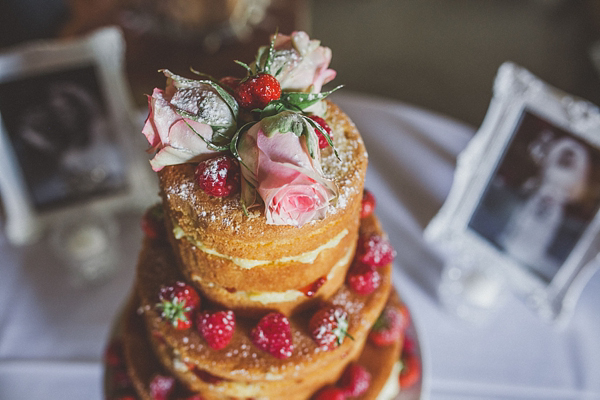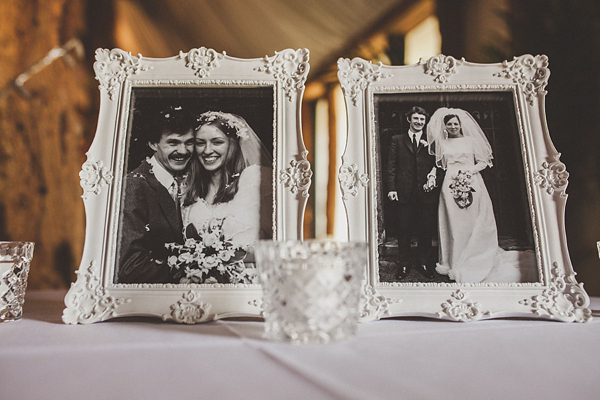 "The bridesmaids wore dresses from Coast. I wanted dresses that were quite light and floaty. I didn't go shopping with a particular colour in mind but I loved the unusual lilac colour of these dresses. They both looked absolutely beautiful! They also wore nude coloured wedge sandels from New Look."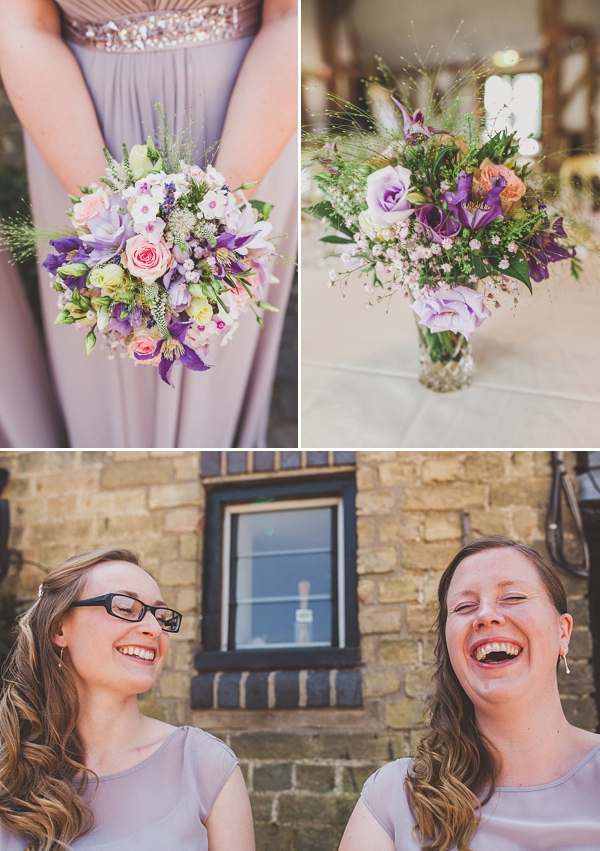 "The photography was something we really wanted to get right so we spent quite a bit of time researching on the internet. After seeing Jordanna Marston's work online and meeting up for a coffee, we knew she was the perfect photographer for our day. 
Jordanna was good fun to have at the wedding and made us feel at ease in front of the camera. We can't thank her enough for capturing our day so well. "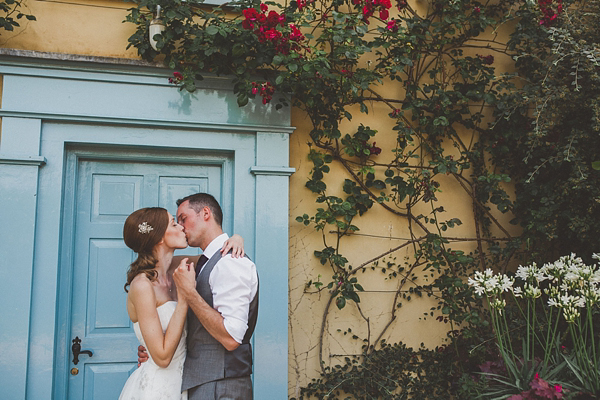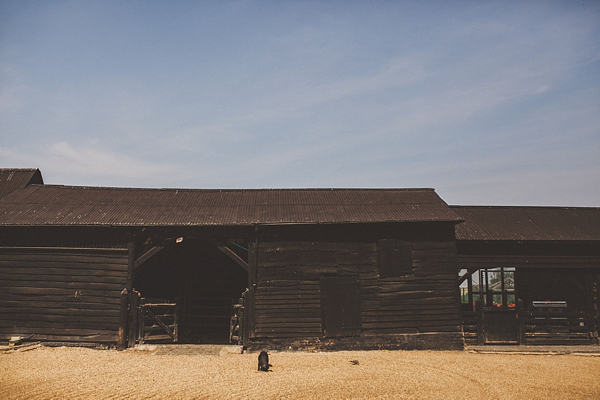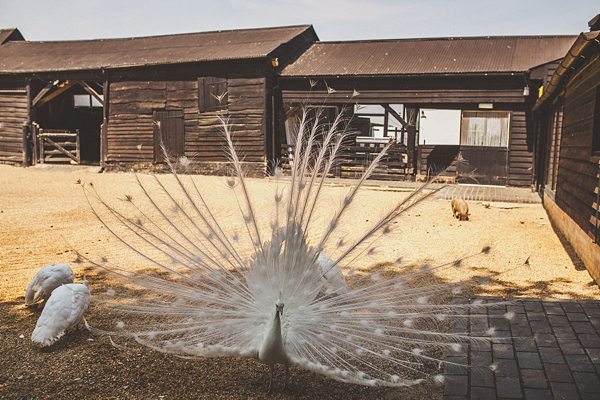 "I decided to go for wedge shoes as we were hoping to get married outside and didn't want heels getting stuck in the grass. I'm glad I did as we spent most of the day out in the garden. I was surprised just how comfortable these shoes were.  The shoes were Rainbow Club that I purchased from John Lewis."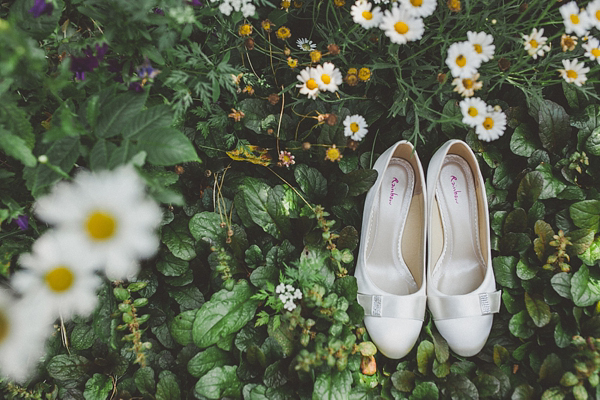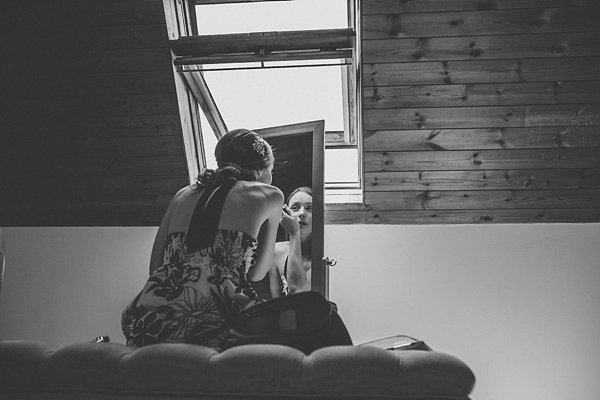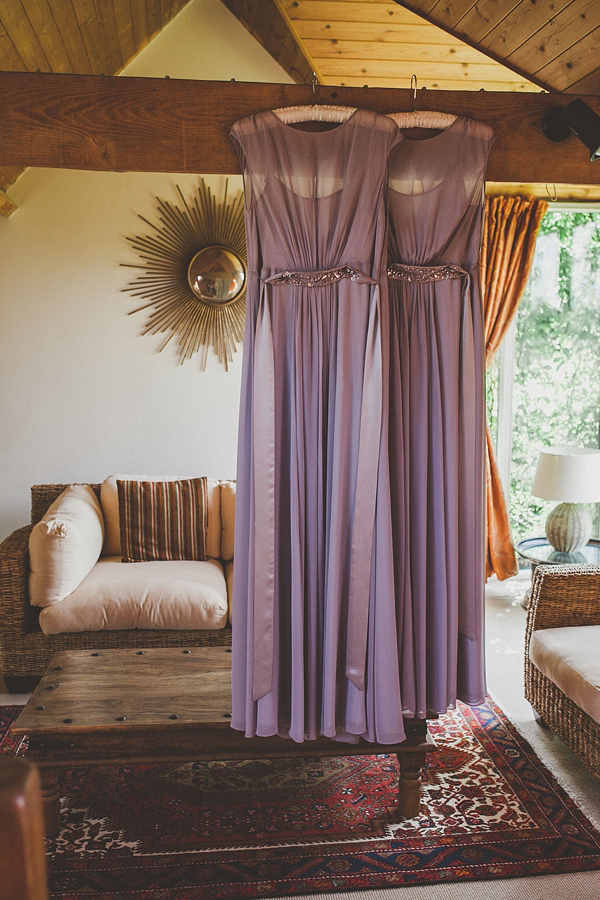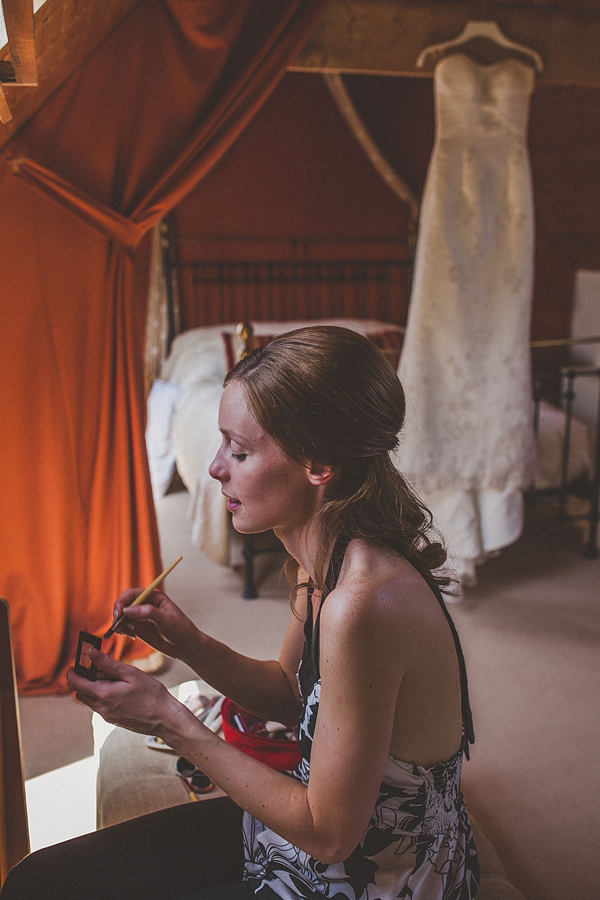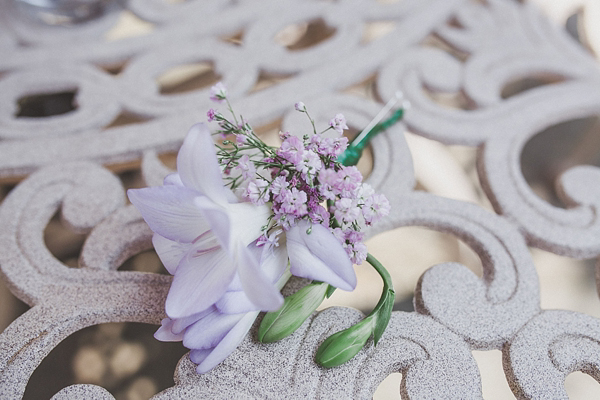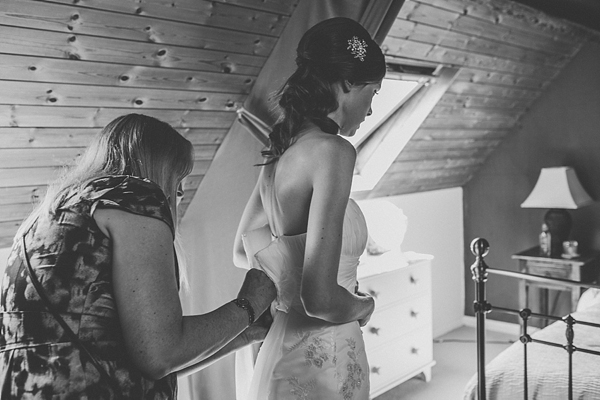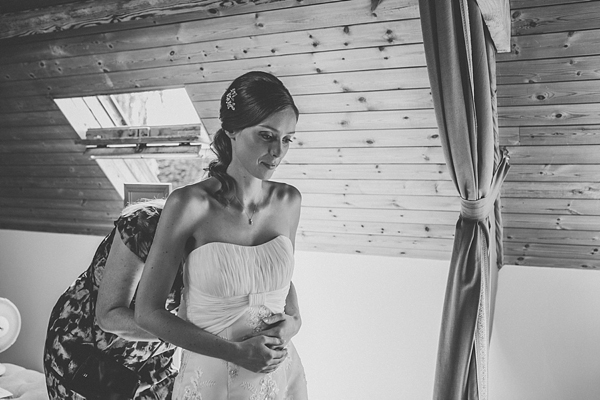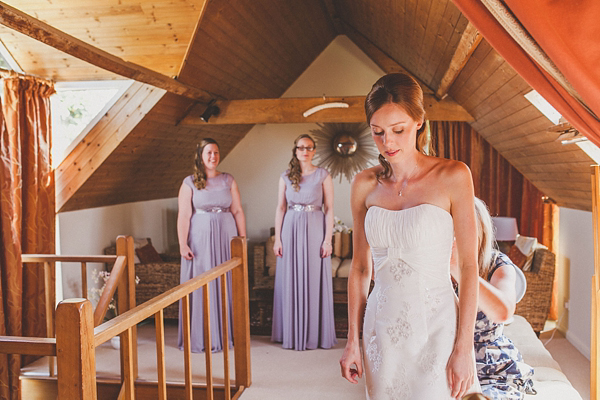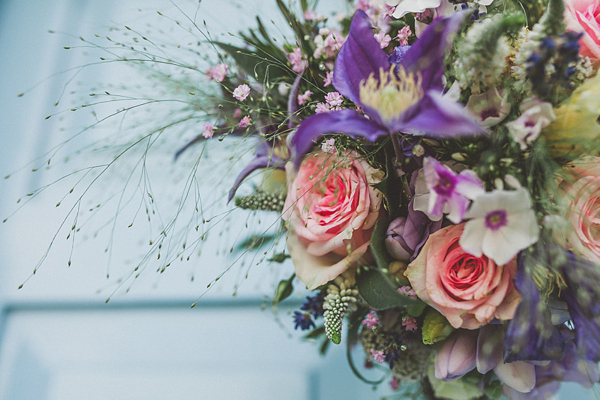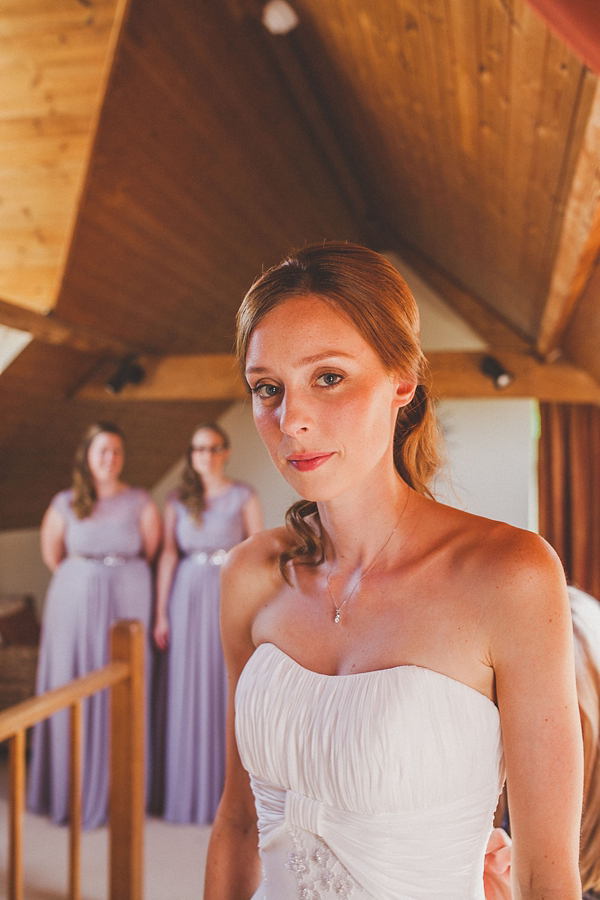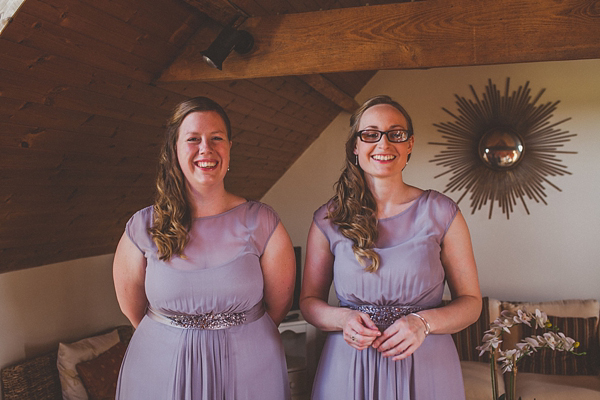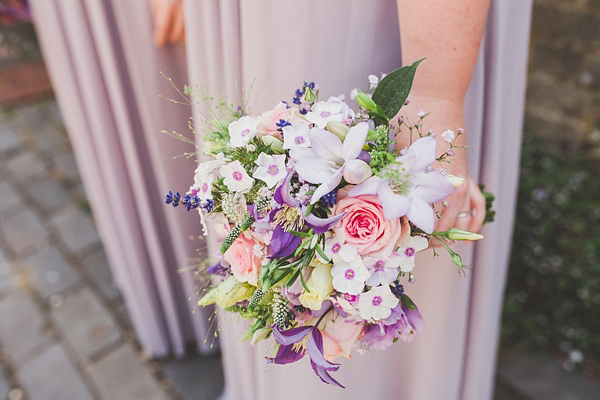 "I walked down the aisle on my dad's arm. We walking down to 'Turning Page' by Sleeping at Last, which is a song we both love. It was so emotional walking down the aisle.
I also remember thinking how handsome he looked as I was walking down the aisle."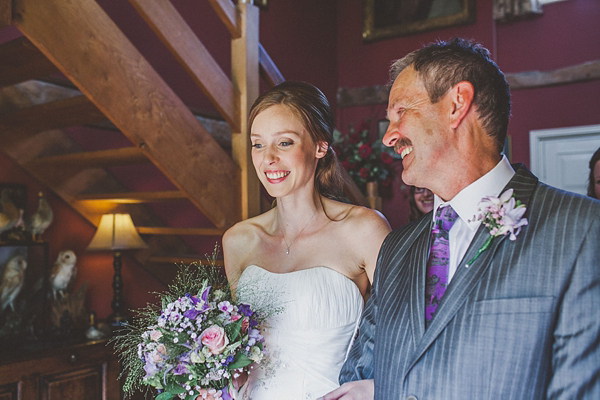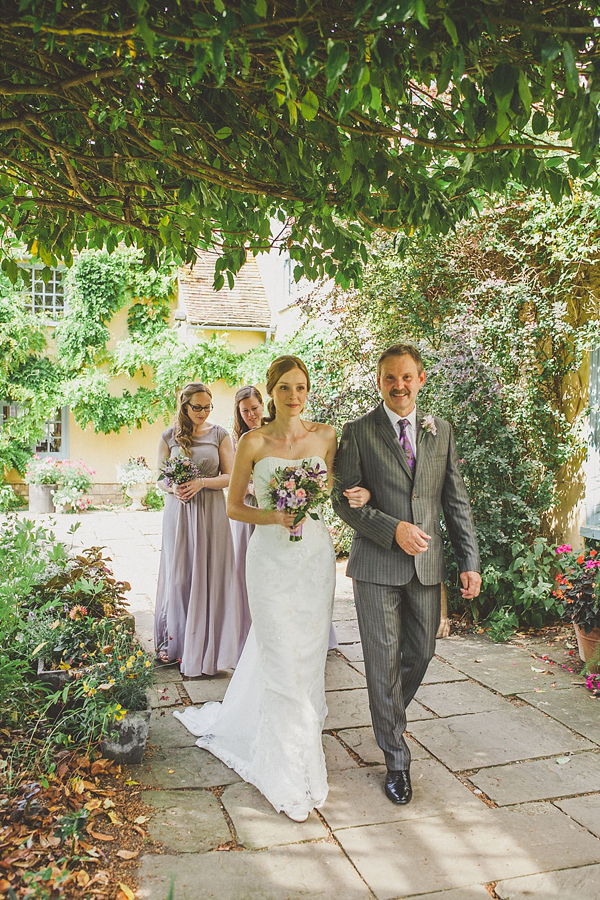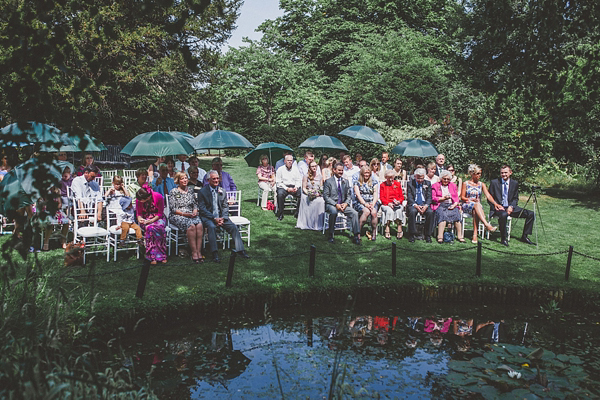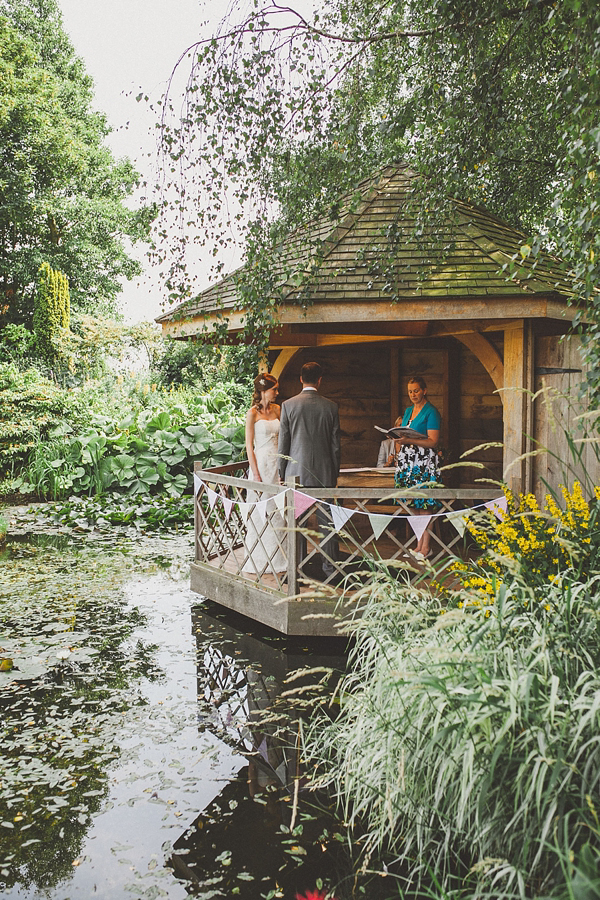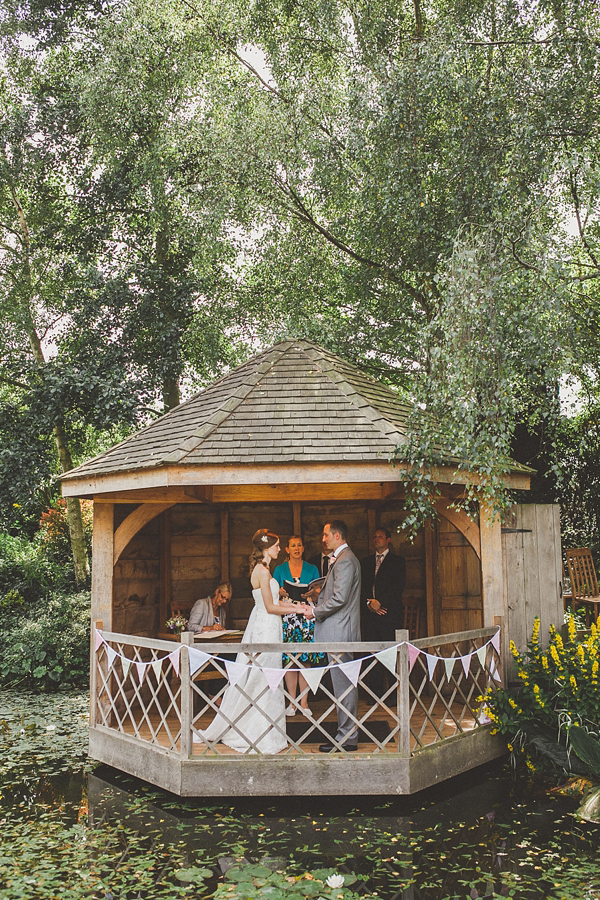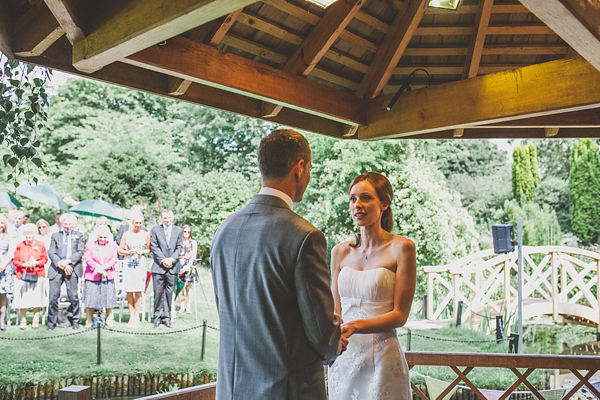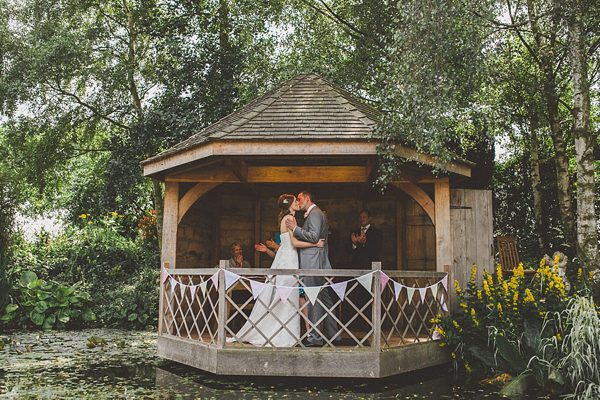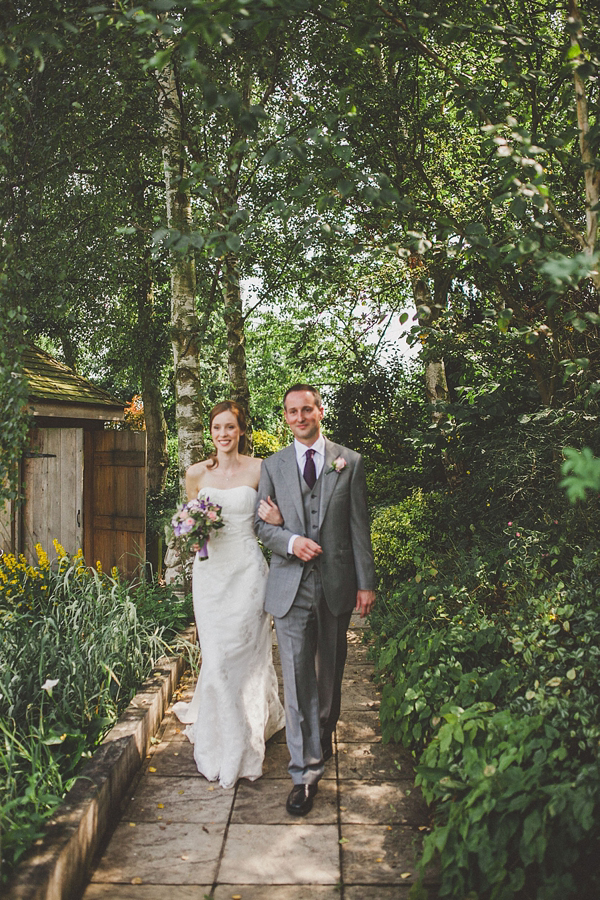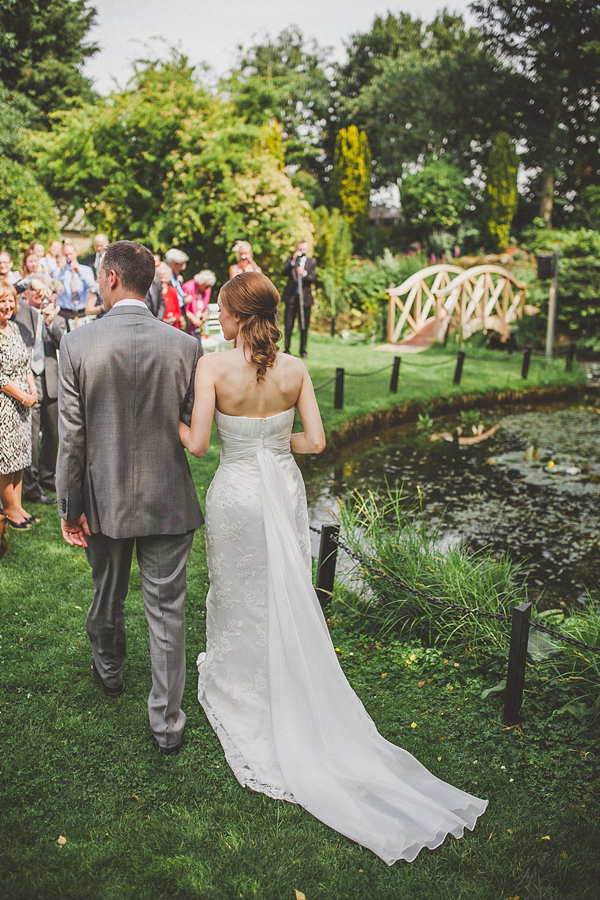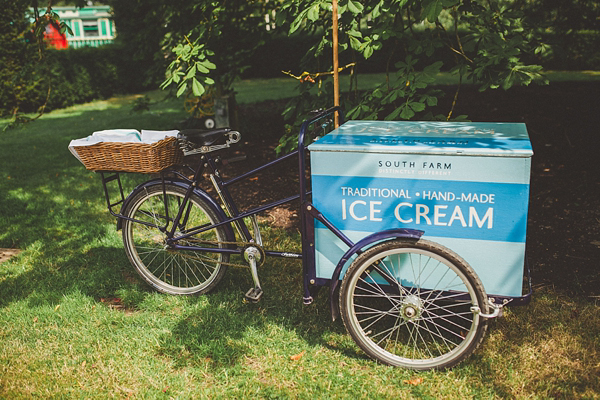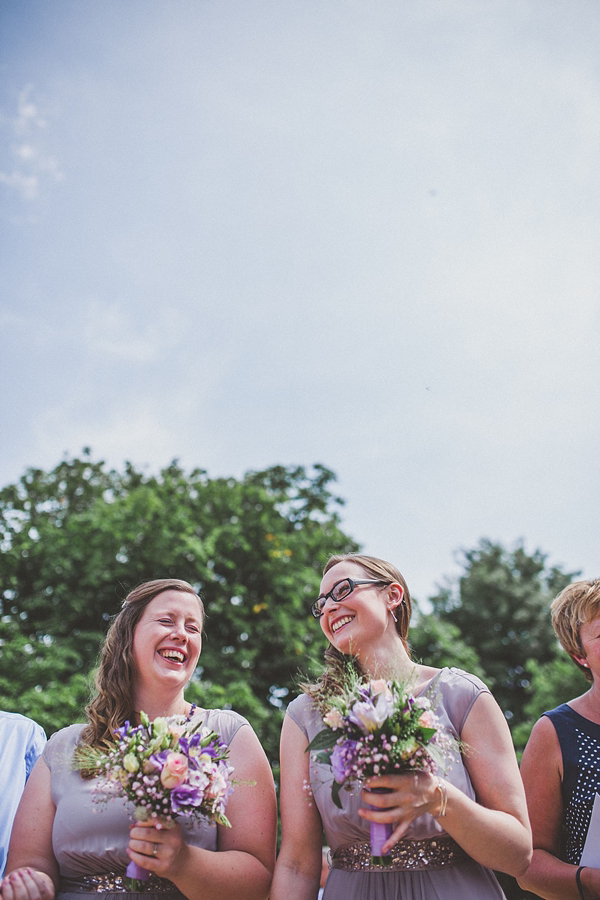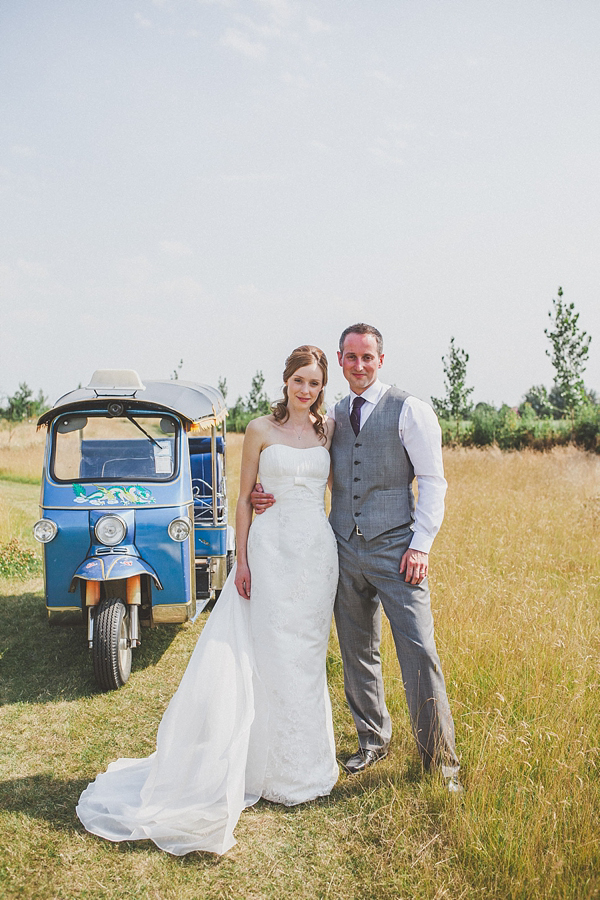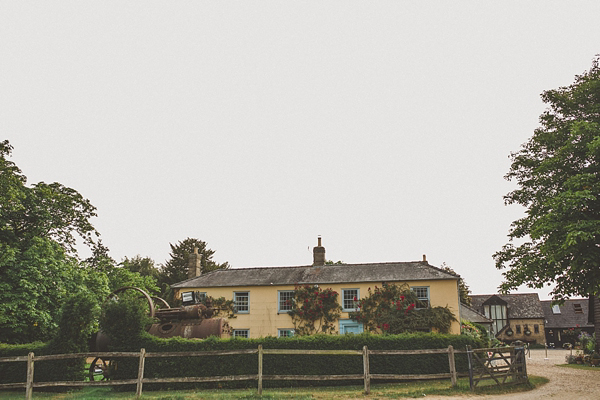 v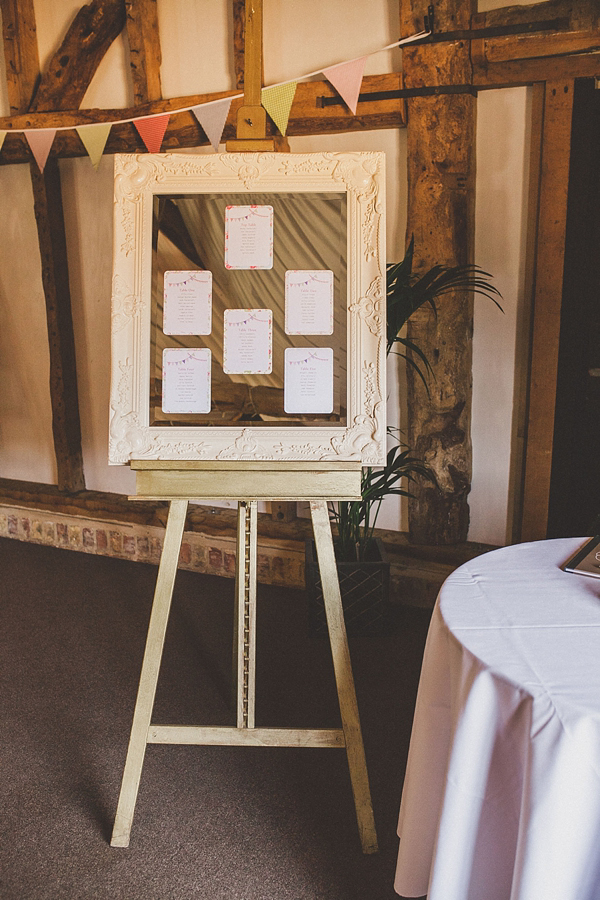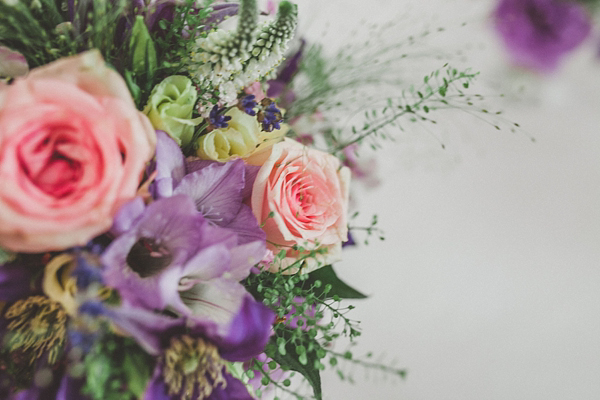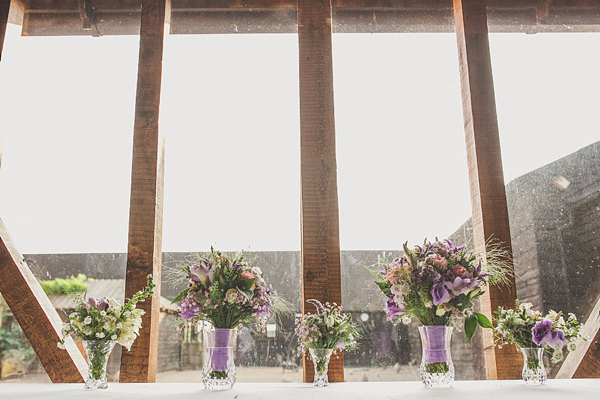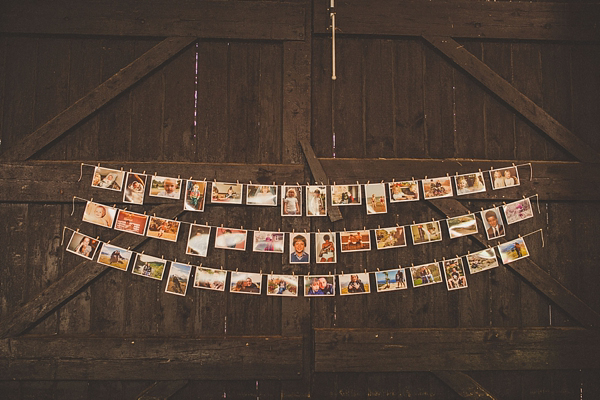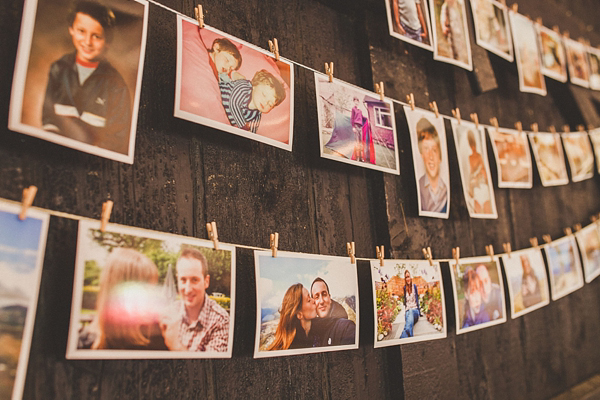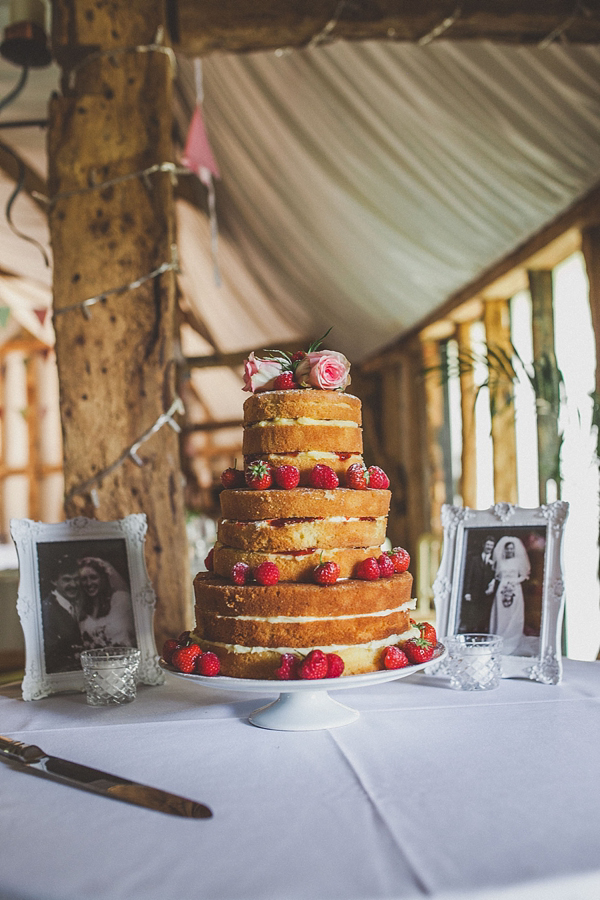 "I loved every single minute of the day so it's really hard to choose a favourite moment, but I think the most memorable was walking down the aisle and seeing family and friends smiling at me and  Dan waiting at the end of the aisle.  With all the planning in the months leading up to the wedding, it was the moment when all the emotion caught up with me and I just felt so happy that the day was finally here. It felt quite surreal. I also enjoyed the group pictures being taken outside the front of the house and listening to the music playing in the garden; a playlist we had spent weeks putting together. Everything went just how I'd dreamed it would."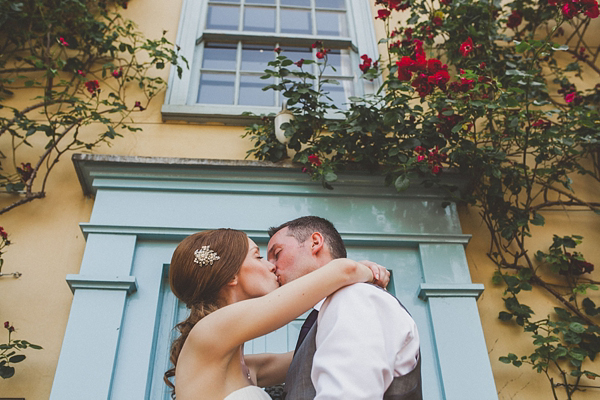 Words of Wedded Wisdom…
"Choose elements of the day which are most important to you and be prepared to compromise on the things that are less important. Take time together during the day to really enjoy every detail and the finished result of all the planning. Everyone said the day would go quickly, and it really did! It's really worth investing in a great photographer to capture all the precious moments.
With foresight we would have concentrated more on the elements of the wedding that really mattered and not worry so much about the smaller details. One thing I'll always regret is not eating more of the desserts while I had the chance as they were delicious!
Seeing the real weddings on Love My Dress gave us a lot of inspiration. I loved just scrolling through all the articles to see all the possibilities of what can be done. I like that you can pin the pictures on Pinterest as well."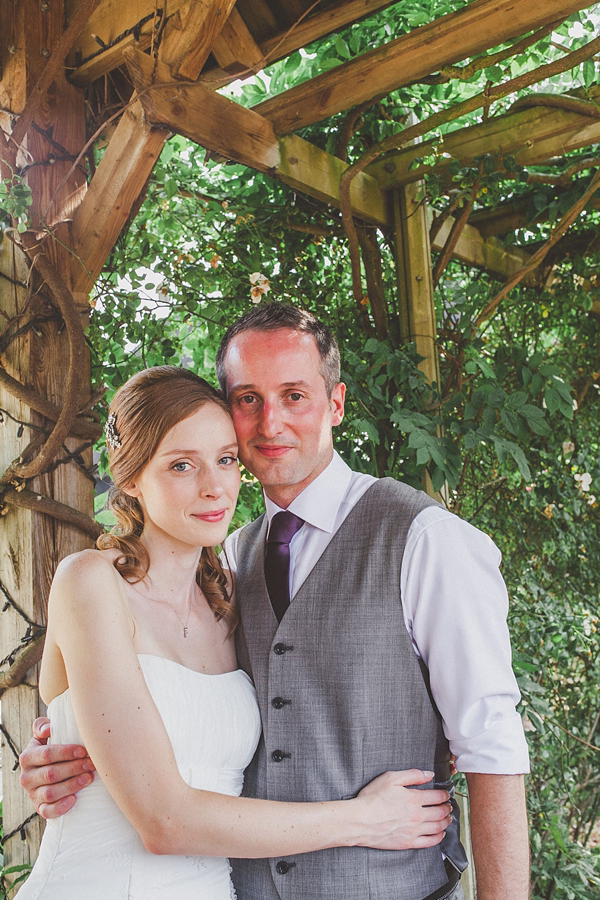 Brides, if you would like to learn more about Charlotte Balbier and her elegant wedding dress designs, please visit the Charlotte Balbier website.
Huge thanks Becky and Dan for sharing your day and, as always ,we are grateful to photographer Jordanna Marston for choosing to share her work on Love My Dress.
Are you planning a summer time wedding or might you be wearing a Charlotte Balbier dress on your wedding day? Which design have you gone for and why?
Annabel

Photographer – Jordanna Marston
Venue + Catering – South Farm near Royston
Wedding Dress – Charlotte Balbier
Veil/Headpiece – Glitzy Secrets
Brides Shoes – Rainbow Club via John Lewis
Accessories – necklace via John Lewis 
Grooms Suit –  T M Lewin (grey suit) + John Lewis (tie)
Bridesmaids  – dresses by Coast + New Look–
Florist – Heidi Appleyard
Cake – The Cake House
Entertainment – Greg, Cambridgeshire acoustic guitarist and singer
Decor – Little Cherry (bunting) + Dawn Direct + (candle holders) + charity shops
Rings – H M Samuel
Hair Stylist – Joanne Curly (no website)