Good morning lovely ones.  THE SUN IS OUT. Oh boy, this is a very good thing after the torrential downpours of the last few days.  I've every intention of getting outdoors before it disappears today, but before I do, I have something rather beautiful and exciting for all of you who appreciate pretty shoes.
It has to be said, our readers are huge fans of bridal shoe designer Rachel Simpson (take a look here if you need any convincing – each of these brides is wearing a pair).  Rachel's shoes combine elegant ideas inspired from the 1920s through to the 1950s, with charming and delicate attention to detail, so it's hardly surprising our readers are such huge lovers of her heels.
Aside from recently getting married herself (we'll be featuring Rachel's wedding very soon), Rachel Simpson has been pretty busy of late working on a wonderful collaboration with leading dance footwear and apparel company Freed of London to create a unique and beautifully comfortable range of wedding shoes, all lovingly hand-made in London.
Photography Copyright (c) 2014, Emma Case
The range, launched earlier this week, features seven vintage-inspired designs with accents from the 1920's on shoes that have been made on carefully selected lasts and heels to ensure the utmost comfort for the bride on her wedding day. Comfort being the operative word there ladies – trust me, this is an important factor to take into consideration when planning what shoes to wear on your wedding day.
Testimony to the comfort of these shoes, principal dancer with the Royal Ballet, Lauren Cuthbertson, who is modelling the shoes in these image says "I was thrilled to be involved as Freed has been part of my dancing life for a long time!  Everyone was so kind and professional.  The shoes were so elegant and comfortable that I could have danced all night!"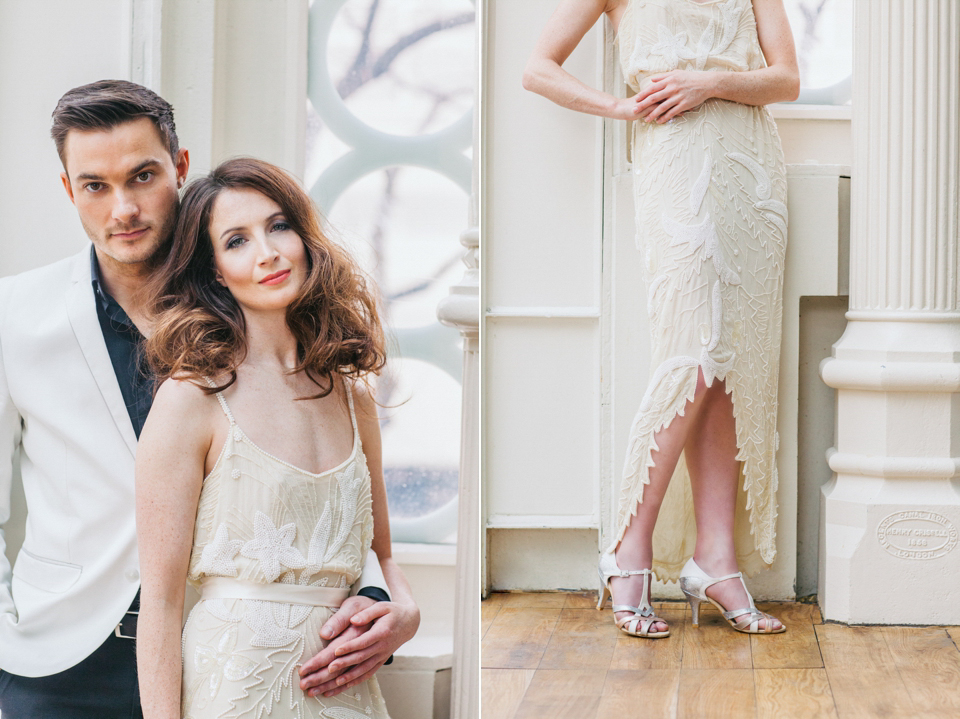 Freed of London has been creating bespoke dance footwear since 1929 and their experience in the world of dance ensures their beautifully crafted shoes are engineered to bring comfort and support.  Like Freed of London, Rachel Simpson shoes are carefully designed to ensure great comfort and combine elegant ideas inspired from the 1920s through to the 1950s with delicate attention to detail resulting in a truly beautiful signature style.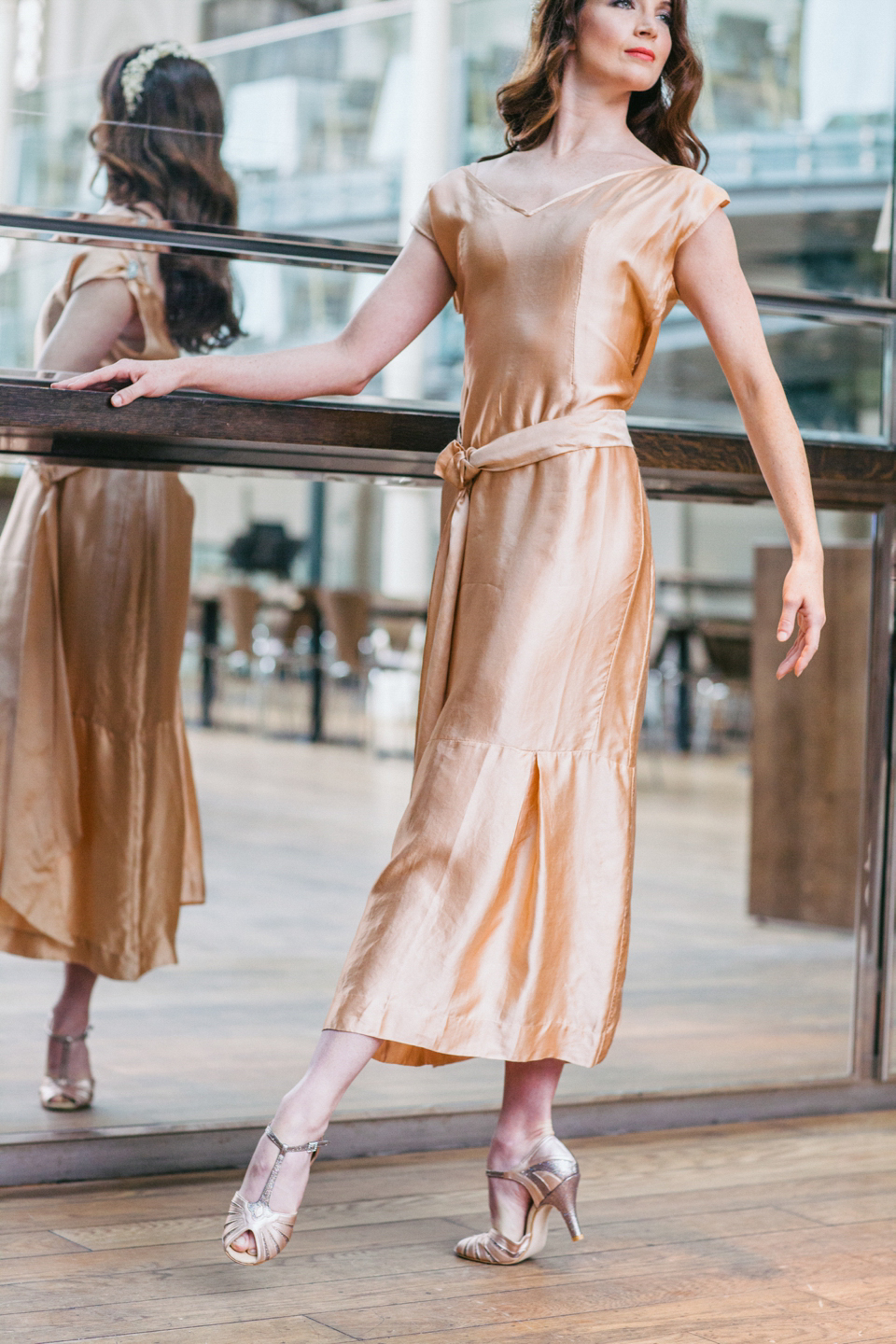 Together, Freed of London and Rachel Simpson have combined their experience and expertise for crafting beautiful footwear to create a stunning range of wedding shoes made from the finest quality materials and components. This collection of wedding shoes will be timeless- the perfect fusion of Rachel Simpson's intricate designs with Freed of London's expertise in creating comfortable dance footwear.
The result is a collection of authentically 1920's inspired bridal shoes made with exceptional attention to detail and beautifully made in England from the finest materials and components sourced by designers from both brands. Expect stunningly unique wedding shoes which are a pleasure to wear and supremely comfortable to stand and dance in for the duration of your special day – and beyond.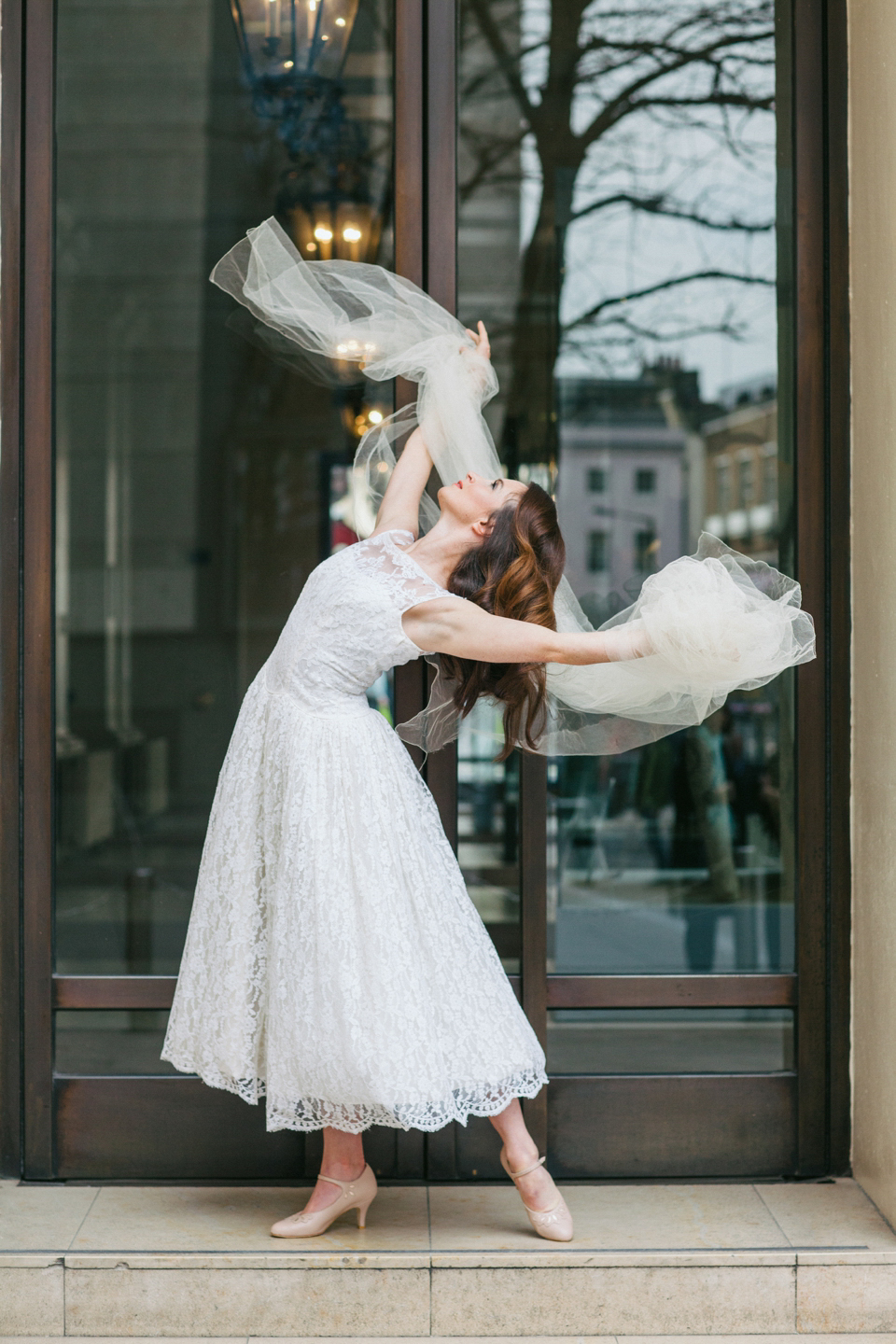 Rachel Simpson commented on the collaboration: "Having always wanted to manufacture here in the UK, joining up with Freed of London has been a bit of a dream come true. Their attention to detail and craftsmanship is second to none, and complements the Rachel Simpson brand perfectly. This collection is the perfect combination of their shoe making heritage with our unique signature style."
After training in Leicester, Rachel spent several years working as a freelance designer, creating footwear for a number of well know high street brands. In 2008 she returned to her hometown of Birmingham to launch her own name collection which has since gone on to become a well-loved brand for its unique vintage inspired style.
It all started with a couple of old sewing machines, when Rachel made her sister's wedding shoes and spotted a gap in the market for brides wanting something truly wearable and that little bit different. Things have come on since then but the core values remain the same- shoes which are beautiful, affordable and wearable.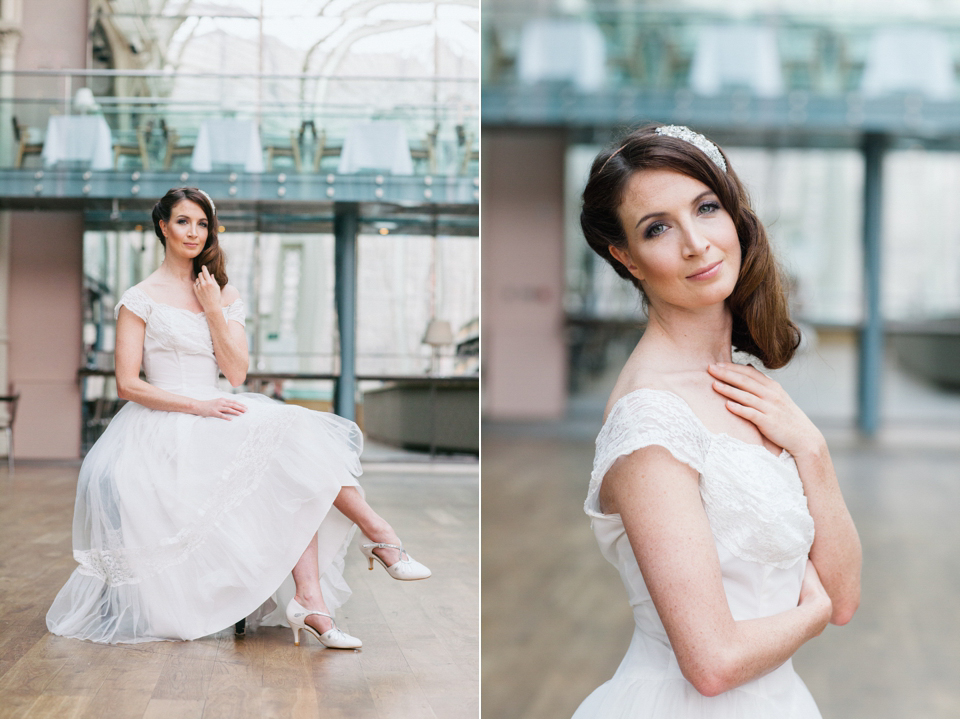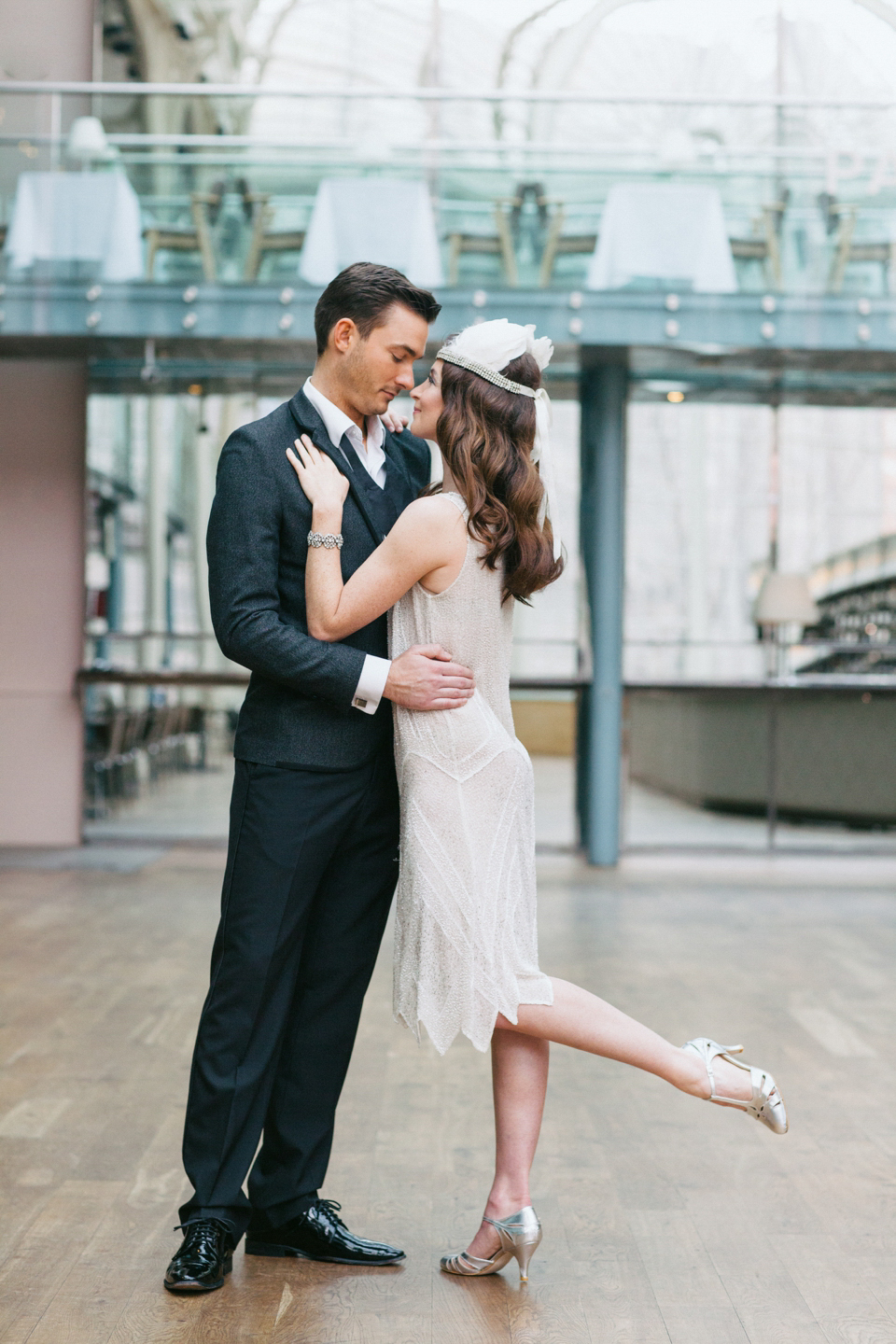 Freed of London was founded in 1929 by Frederick Freed in the heart of London's theatre land. Still making shoes in England and with 85 years of experience hand crafting bespoke pointe shoes, Freed of London now produces over 200,000 pairs per year. Each pair of Freed of London pointe shoes is still crafted using Frederick Freed's 'turn-shoe' method ensuring the expertise of our highly skilled shoe makers goes into each pair of pointes.
Two thirds of Freed's Pointe shoes are made to the specific requirements of dancers and are worn by Prima Ballerinas worldwide. In addition to this Freed of London's pointe shoes are highly sought after by most major ballet companies around the world.
Today Freed of London's portfolio has developed to become not only synonymous with ballet and pointe shoes, but also the leading provider of dance shoes across all genres. Freed of London's attention to detail is evident in all of their high quality shoes for Ballet, Jazz, Tap, Character, Ballroom, Latin and Social Dancing.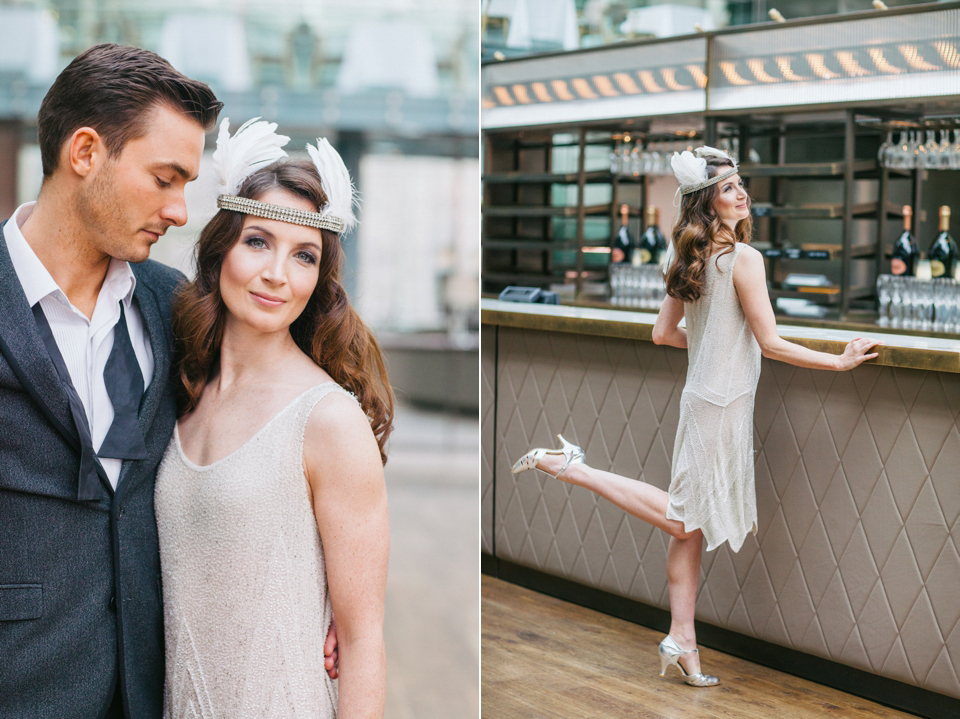 The following images provide a fascinating behind-the-scenes look at the shoe manufacturing process at Freed of London – with a little appearance by shoe designer Rachel Simpson herself.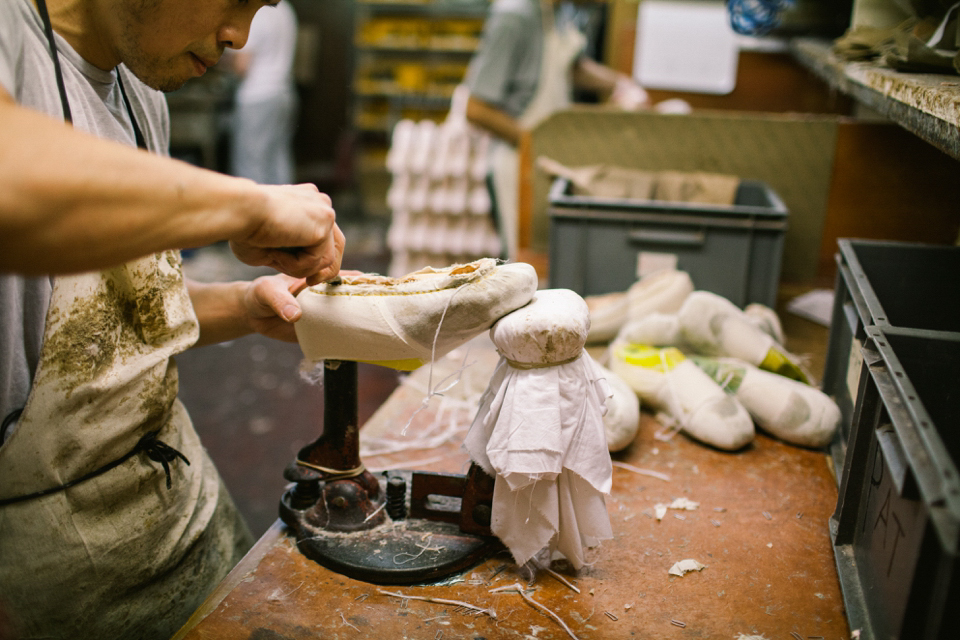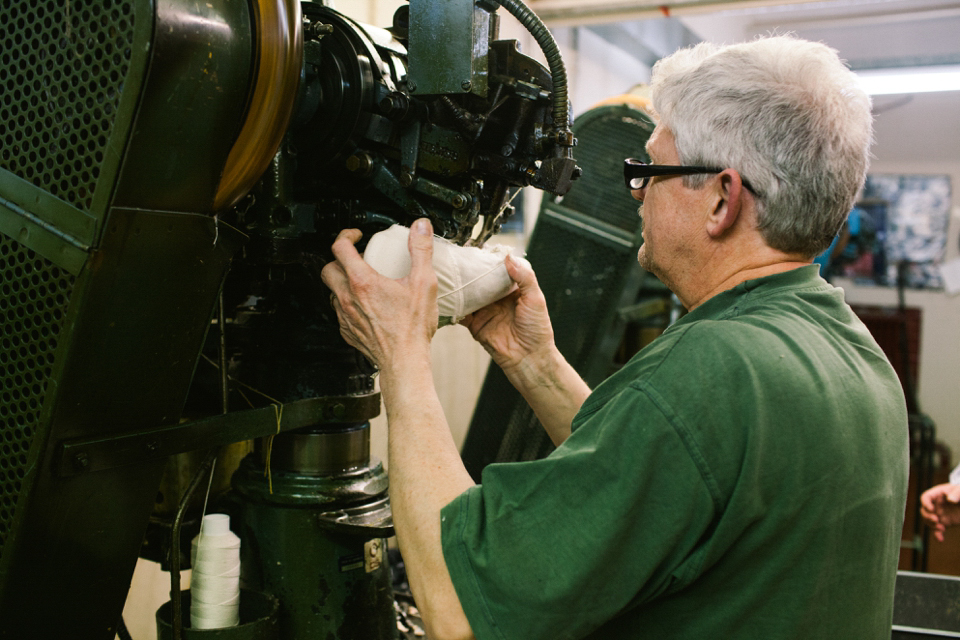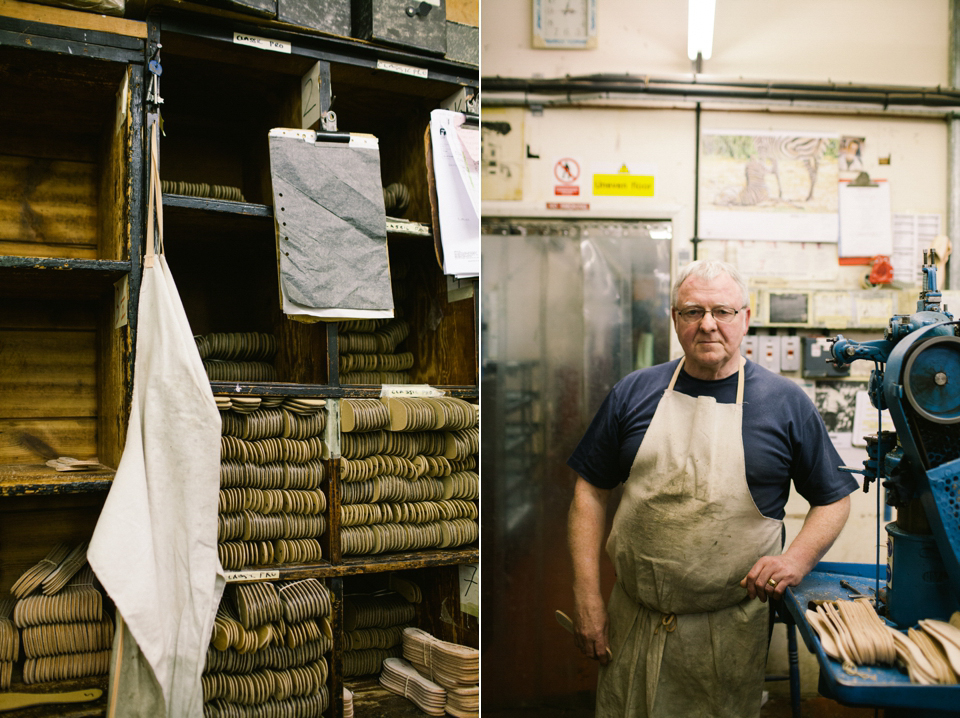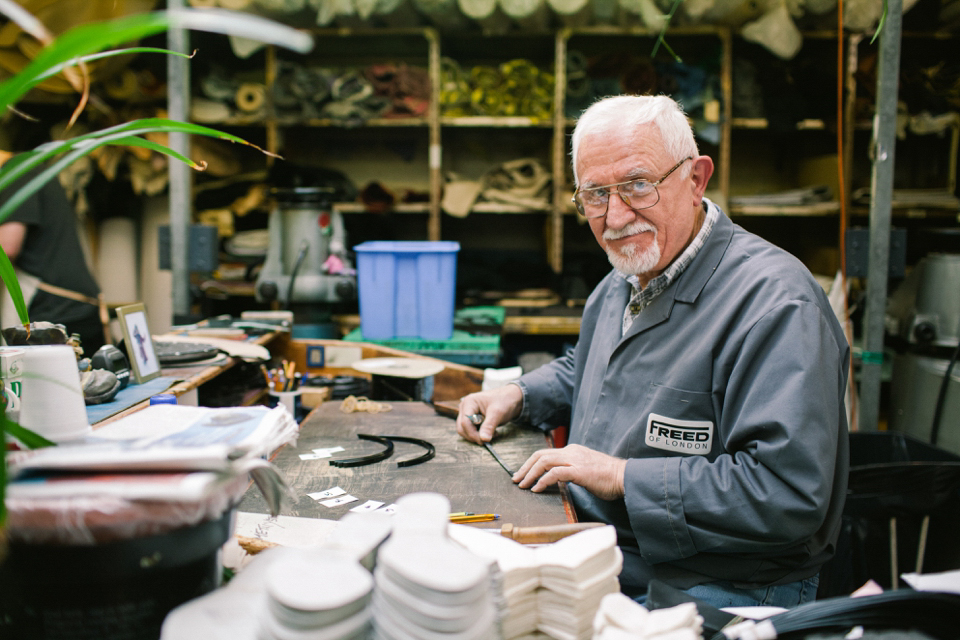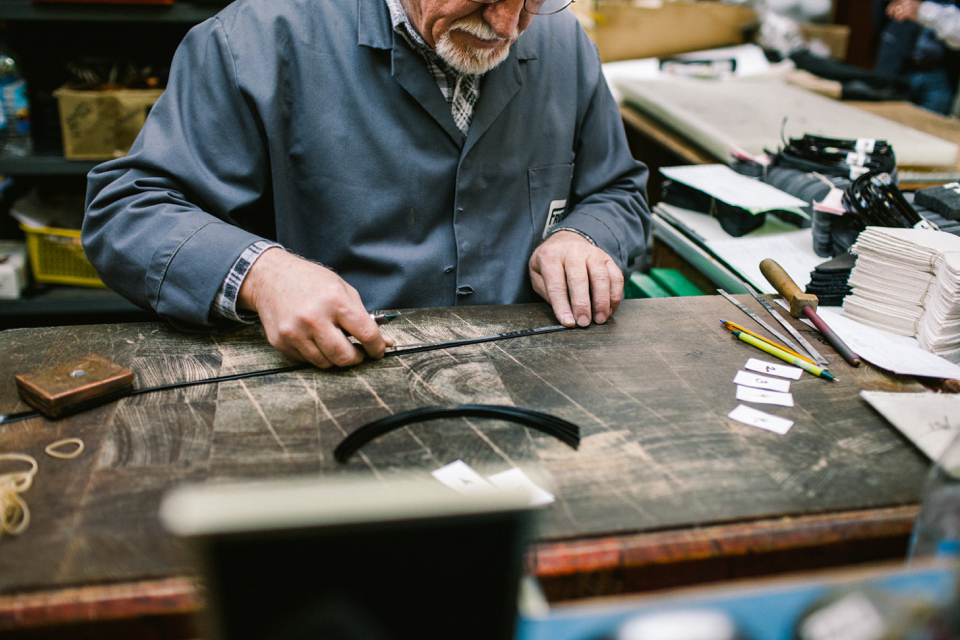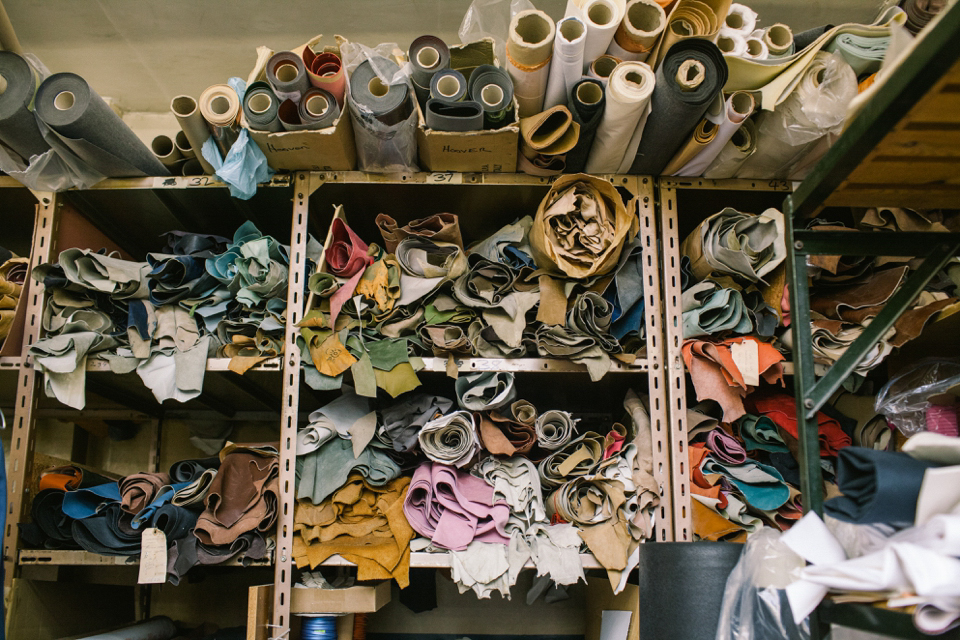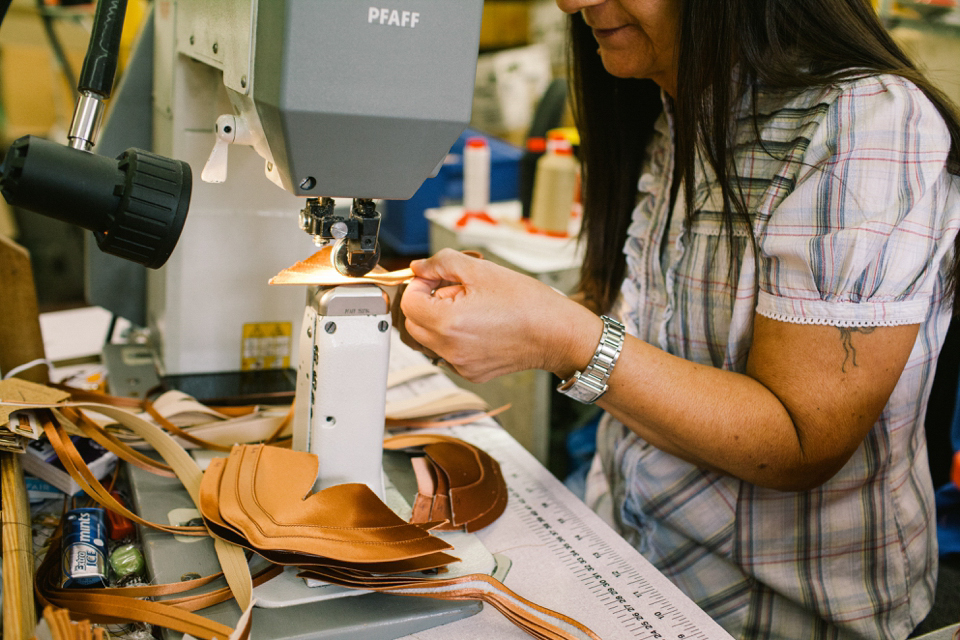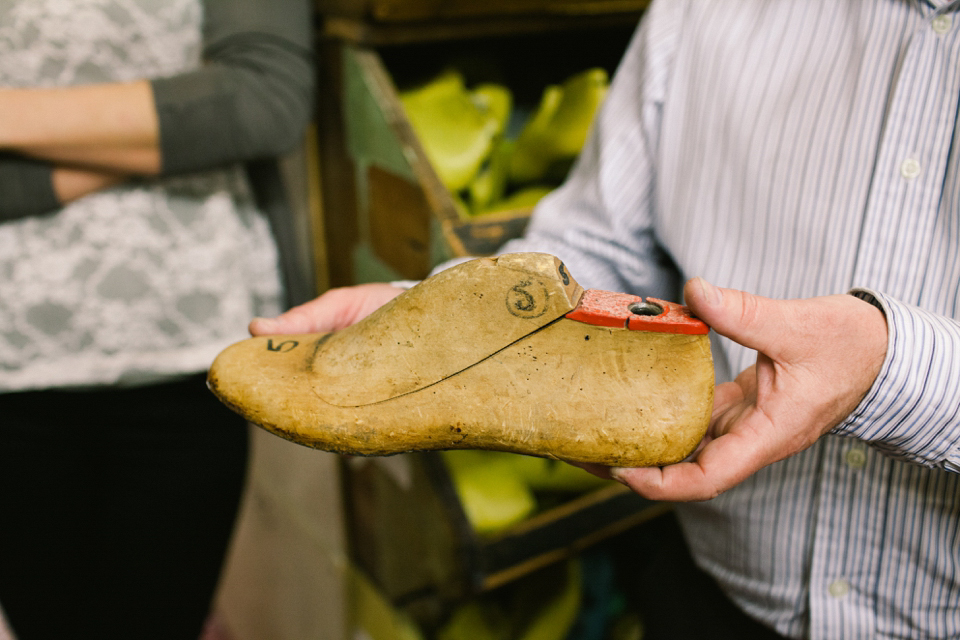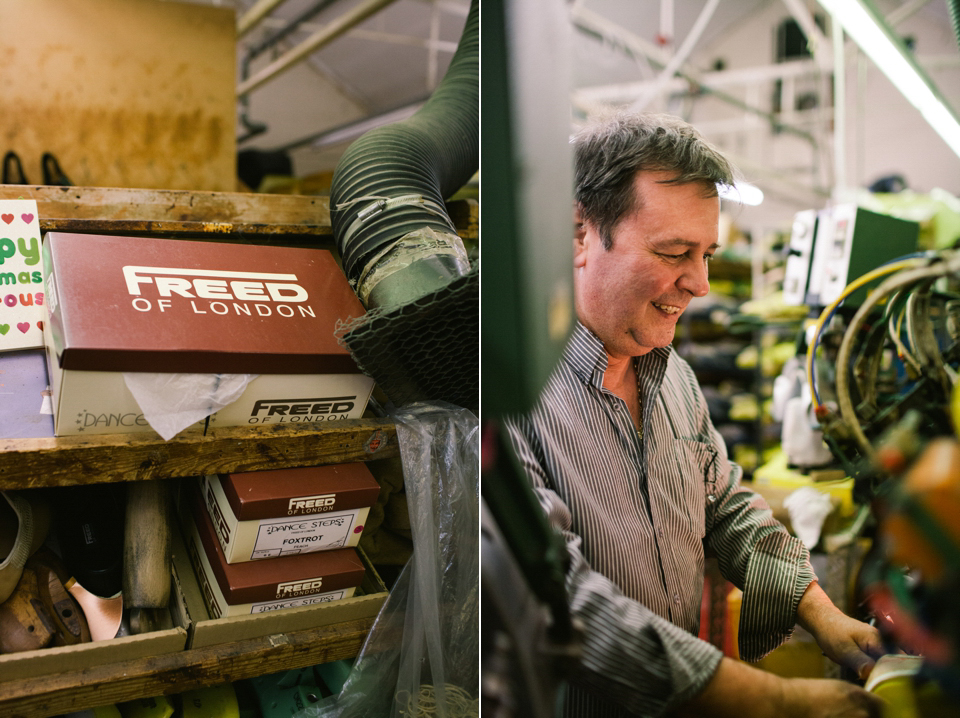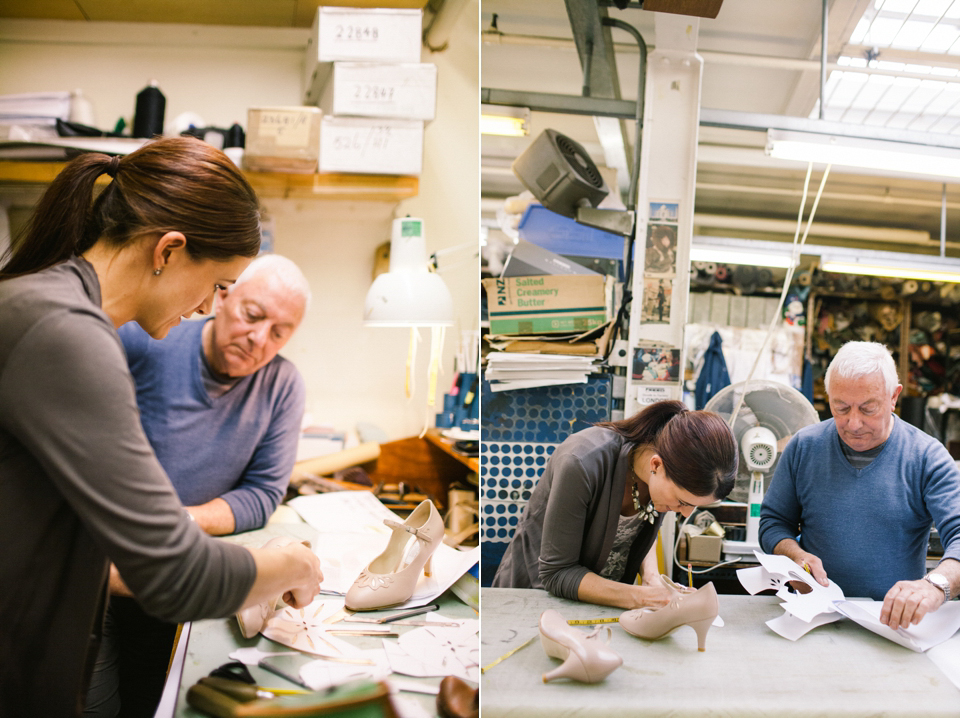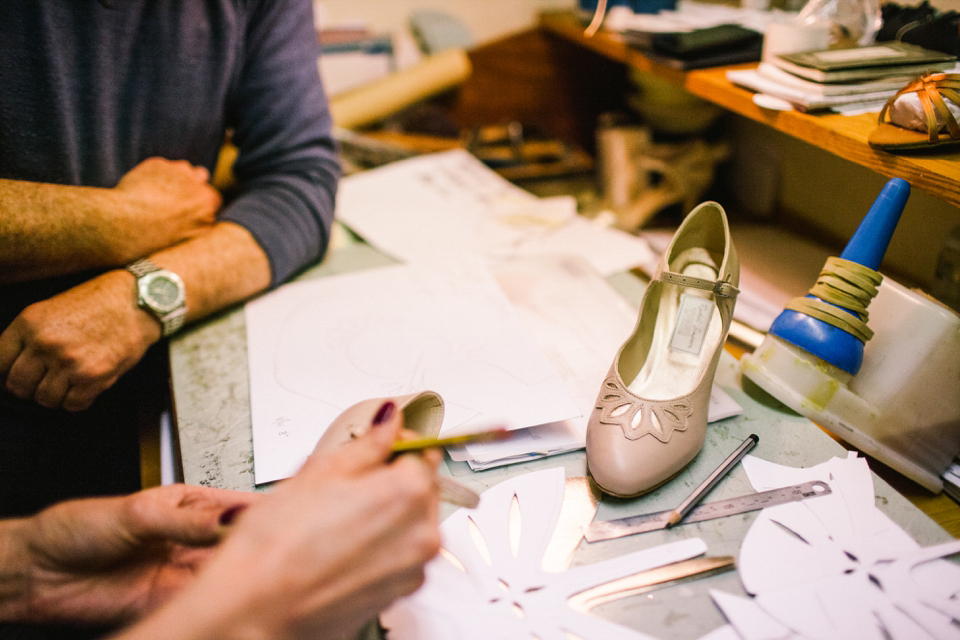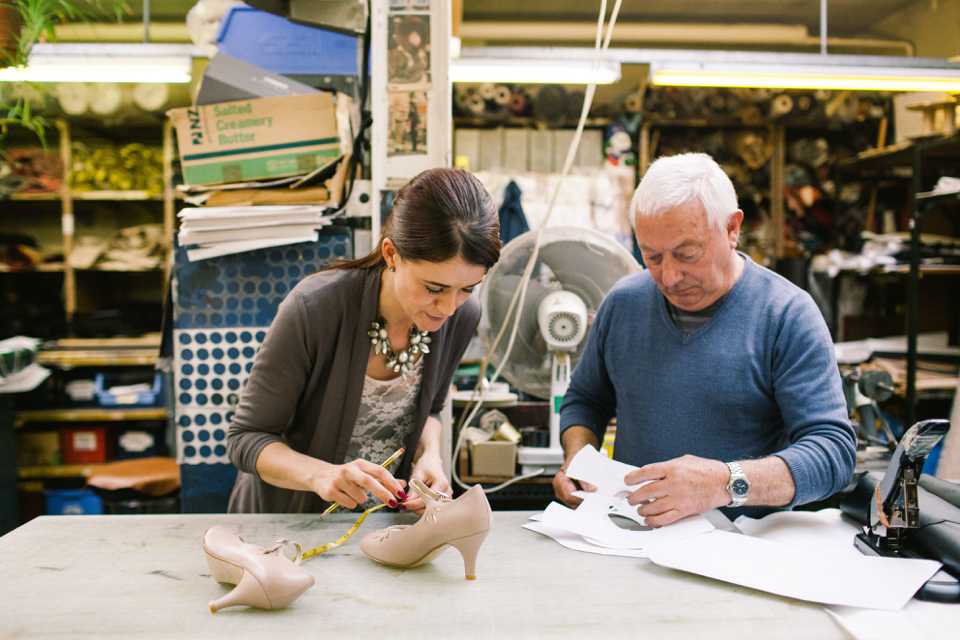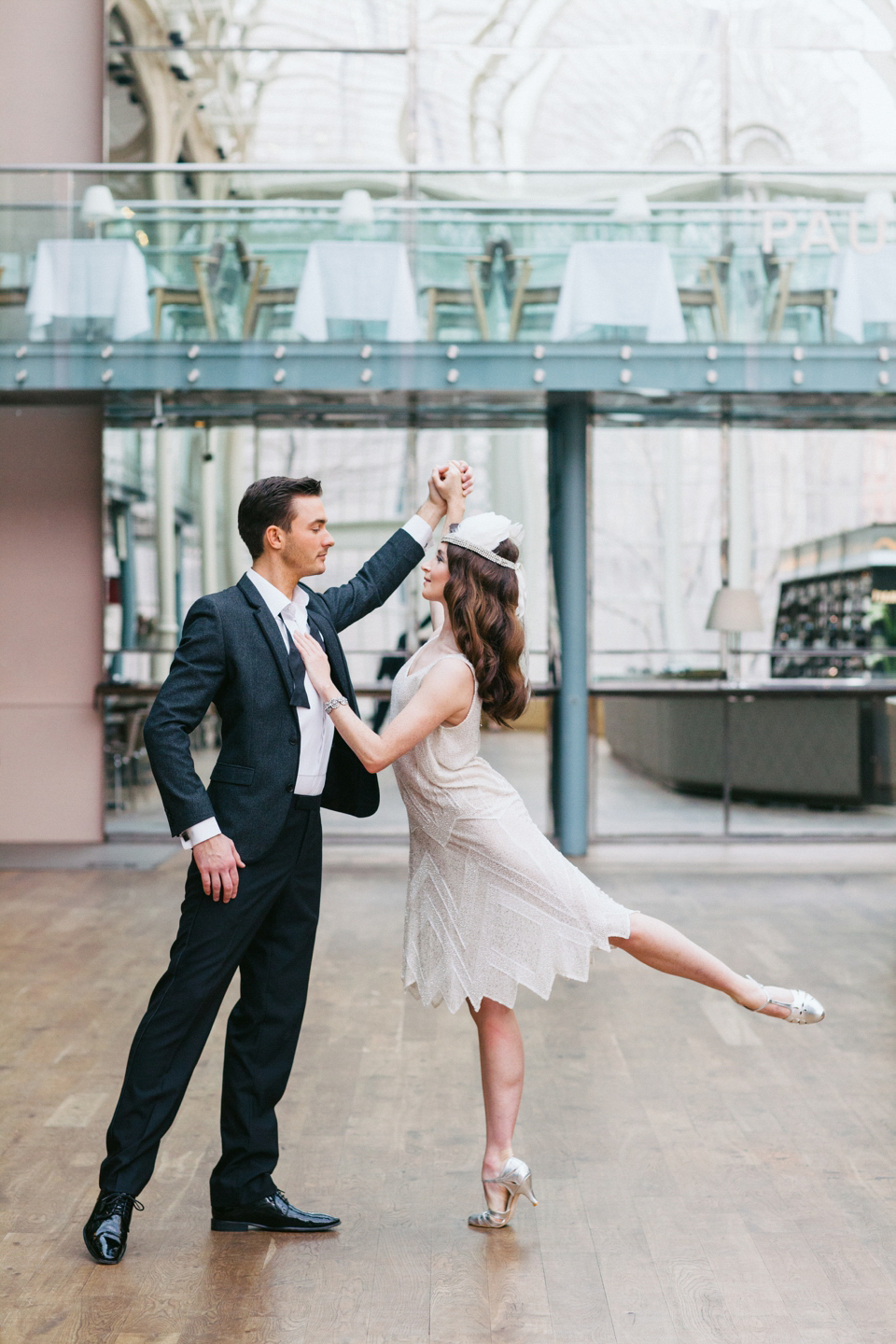 Call it instinct, but I just know you're going to adore these shoes as much as I do.
For further information, visit rachelsimpsonshoes.co.uk.  You can also find Rachel Simpson on Facebook and Twitter.   Freed of London can be found via their website freedoflondon.com or via their Facebook, Twitter and Pinterest pages.   Any ballerina dancers amongst you might also want to visit the Freed Pointe shoes website too.
Love Annabel

Photography – Emma Case
Styling – Elizabeth Avey
Shoes – Rachel Simpson + Freed of London
Venue – The Royal Opera House, London
Make-up Artist – Make-up by Jodie
Follow Love My Dress® on Google+