Hoorah, it's nearly the weekend! I don't know about you but hasn't this first week back at work dragged? And after eating one too many mince pies over Christmas I'm trying to resist having a chocolate bar to cheer me. But hopefully this lovely wedding will give us the afternoon pick me up we need.  Jo and Michael got married on 13th September last year at Hartsfield Manor in Surrey and their day was inspired very simply by their 'mutual love of all things movie-related'.  The theme came together with some brilliant details, all captured expertly by photographer Gary Roebuck.
And here's a thing – did you know that a third of the number of couples marrying now have actually met online? According to news aired last week too, this number is on the rise! Here's something interesting for you to listen to as well.  I do love a good 'how they met' love story – Jo takes us back to the beginning…
"I have never been lucky in love. Still single and looking for a change, I moved from my hometown of Wollongong, Australia to the UK in April 2010. I travelled Europe, often alone, and had the most amazing adventures. But I was lonely, and yearned to share these moments with someone special, so in March 2012, a friend told me all about the dating website match.com.  I signed up and literally within a week I was emailing 'Michael from Surrey', then chatting and then texting, and just a few weeks later we met up."
Photography Copyright (c) 2015 Gary Roebuck
A year later and Jo and 'Michael from Surrey' got engaged while on holiday in Australia and started to plan their wedding. They chose a venue close to their home in Surrey, Hartsfield Manor, and couldn't recommend it highly enough.
"As soon as we drove up the driveway we said to each other how stunning it was and the perfect venue for us."
Jo's maids wore Dessy dresses in Windsor Blue.
"My girls met up in Sydney, Australia with my mum as 'Chief Bridesmaid Coordinator' at a shop for their dresses. It was a little bit sad not being with them, but we had many Skype sessions and phone calls to keep in touch!"
Jo wore a bohemian style, lace dress made by Forget Me Not Designs, on the Isle of White. Her shoes were by Rachel Simpson and her necklace was a present from her husband to be.
"A beautiful gold and diamante butterfly pendant sourced by Michael – he arranged for my bridesmaid to give it to me on the morning of the wedding"
The reception was full of movie related details, but it all started with the invitations.
"We had a clever friend Andrew design the save-the-dates to look like a cinema ticket, not giving away too much with just the location as "Surrey" and a watermark in the background "HM Cinemas" (the name of the venue "Hartsfield Manor") which had the guests very intrigued! The invitations were the same, as a string of movie tickets with all the information the guests needed.
The tables were named after our favourite movies, the top table "Love Actually", and the others were Gladiator, Iron Man, The Matrix, Garden State, and Edward Scissorhands."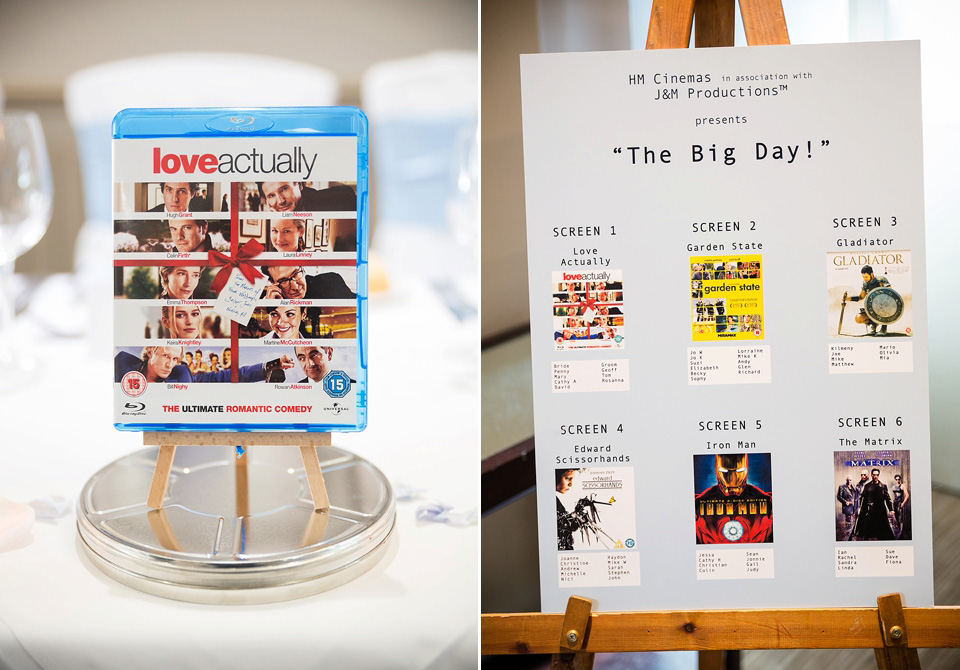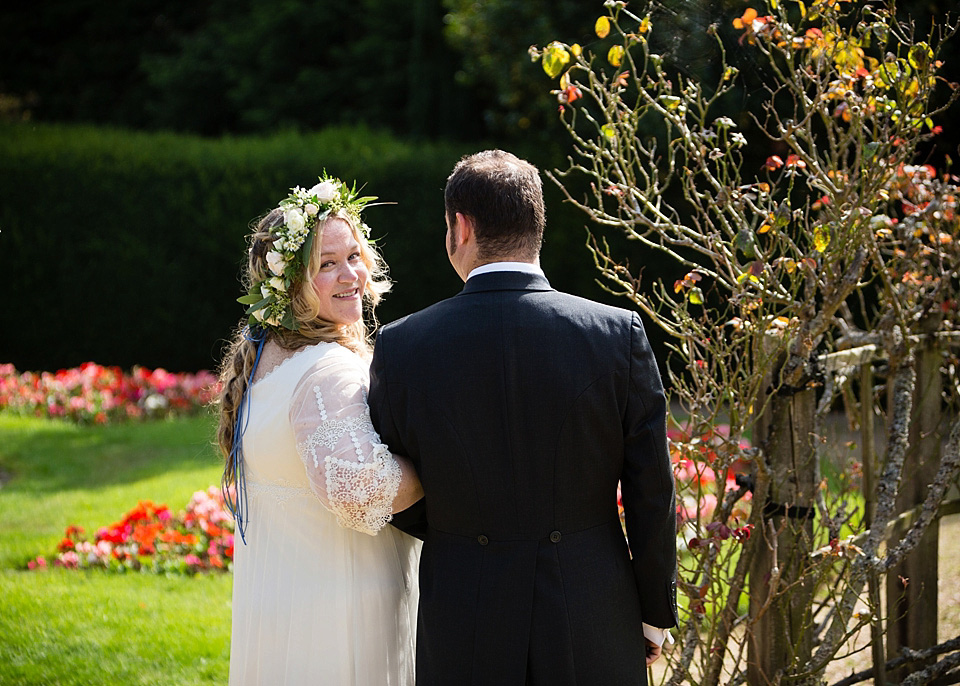 Gary Roebuck photographed Jo and Michael's big day and they were overjoyed with their pictures.
"Gary and his lovely wife Lucy were just lovely to deal with in both the lead up to the wedding, on the day, and afterwards, We are so thankful for all of their help and advice and just love the end result."
My favourite part of Jo's outfit is her beautiful floral crown. She describes it as 'breathtakingly gorgeous', and I couldn't agree more. It was created by Tanya from Floral Accents.
"She was very professional and lovely to deal with from the outset, had excellent ideas for colours and flower-types"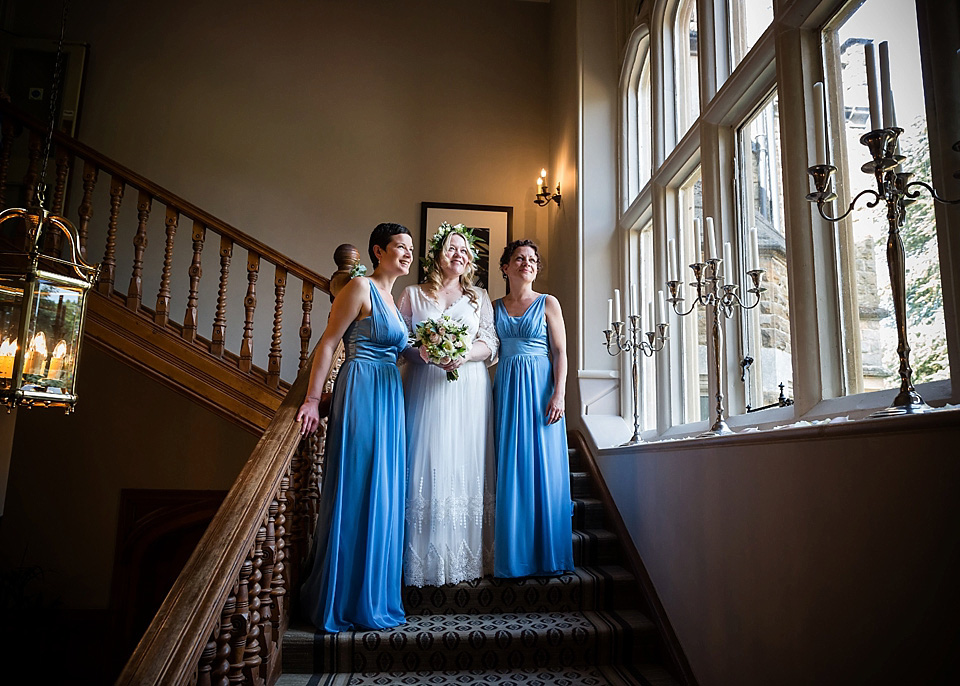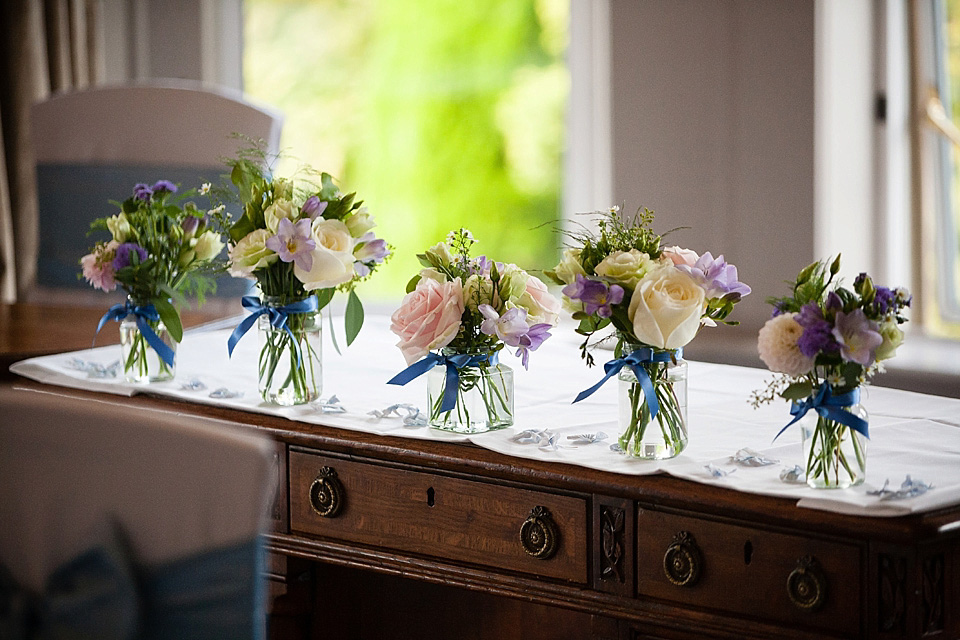 Jo walked down the aisle with her Mum and Dad, to her all time favourite song from the Gladiator movie "Now we are Free", played by harpist Nicola Veal.
"It was the most amazing moment and the timing of the music as I came around the corner and entered the room and saw Michael beaming couldn't have been more perfect! We highly recommend Nicola – she was friendly, professional and a crowd pleaser!"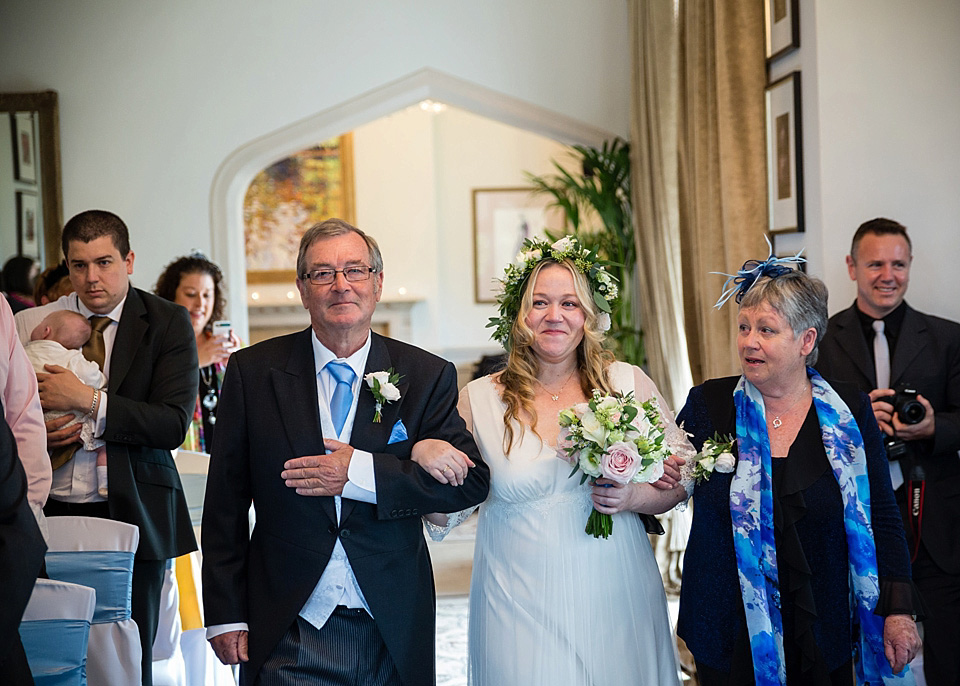 The movie theme was very appropriate considering the first time the couple met sounds like something straight out of a film!
"I walked up to him, he said 'hellooooo', in the most beautiful sexy English accent ever!  The spark between us was so electric that we both went in for a passionate kiss."
"We wrote our own vows – which had everyone in the room in tears, including the fellas! The last lines of our vow was "You're my life, my love, my lobster" (a reference to a "Friends" episode) and a line we quote all the time!"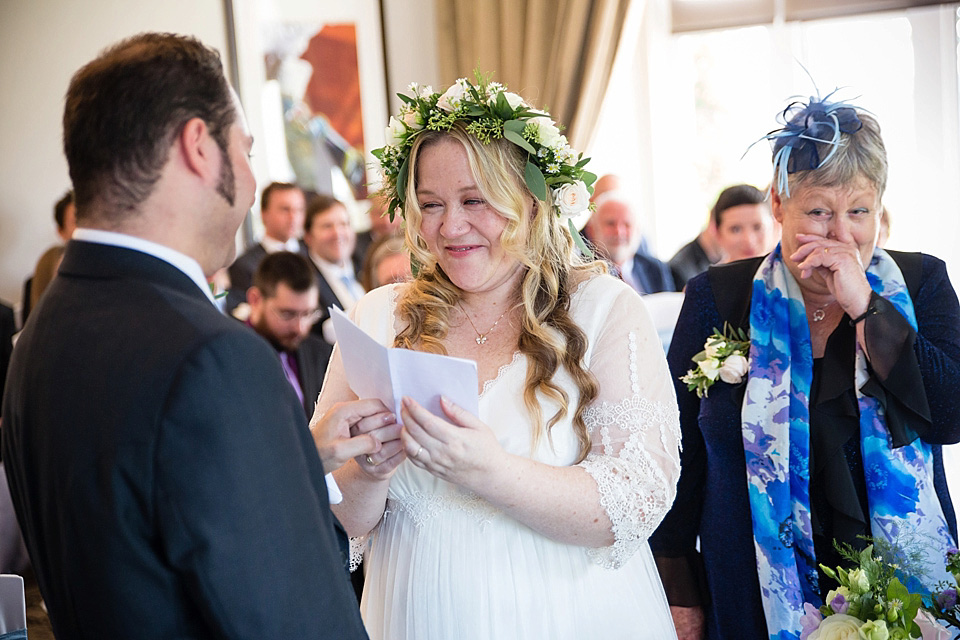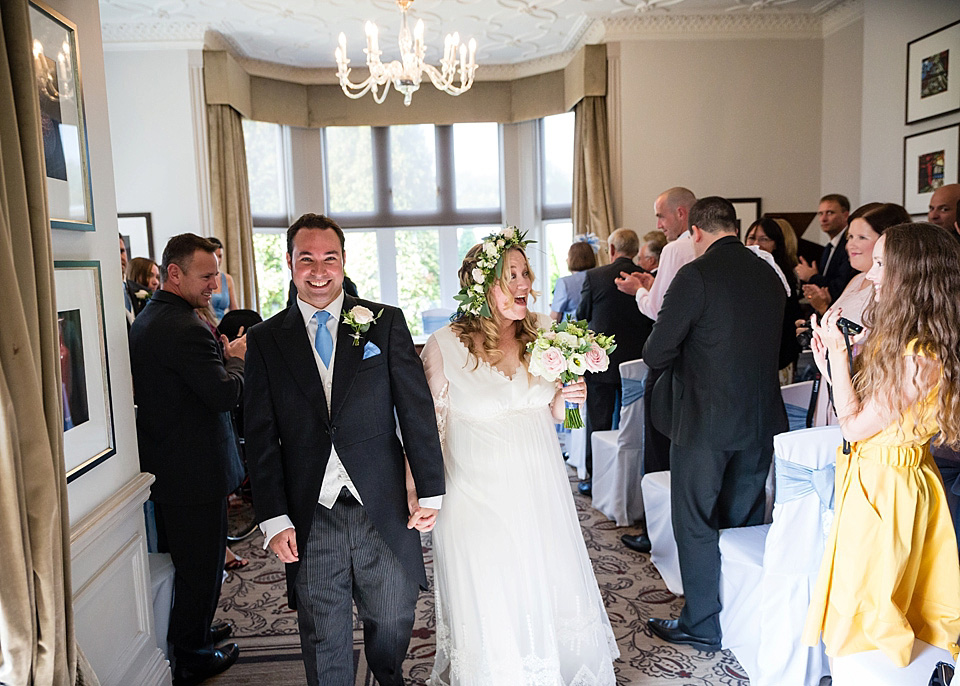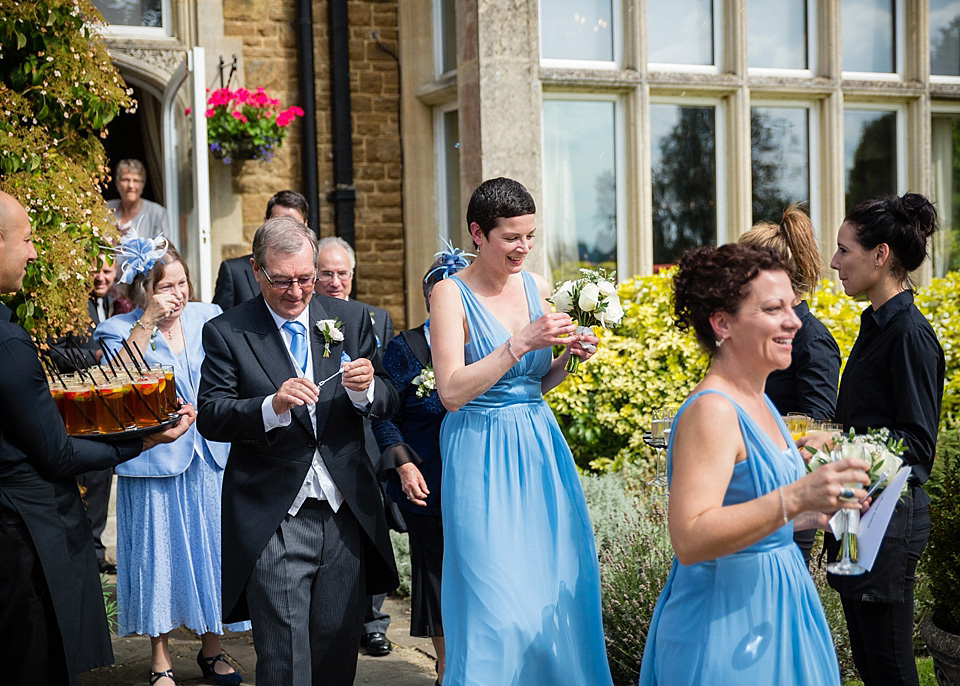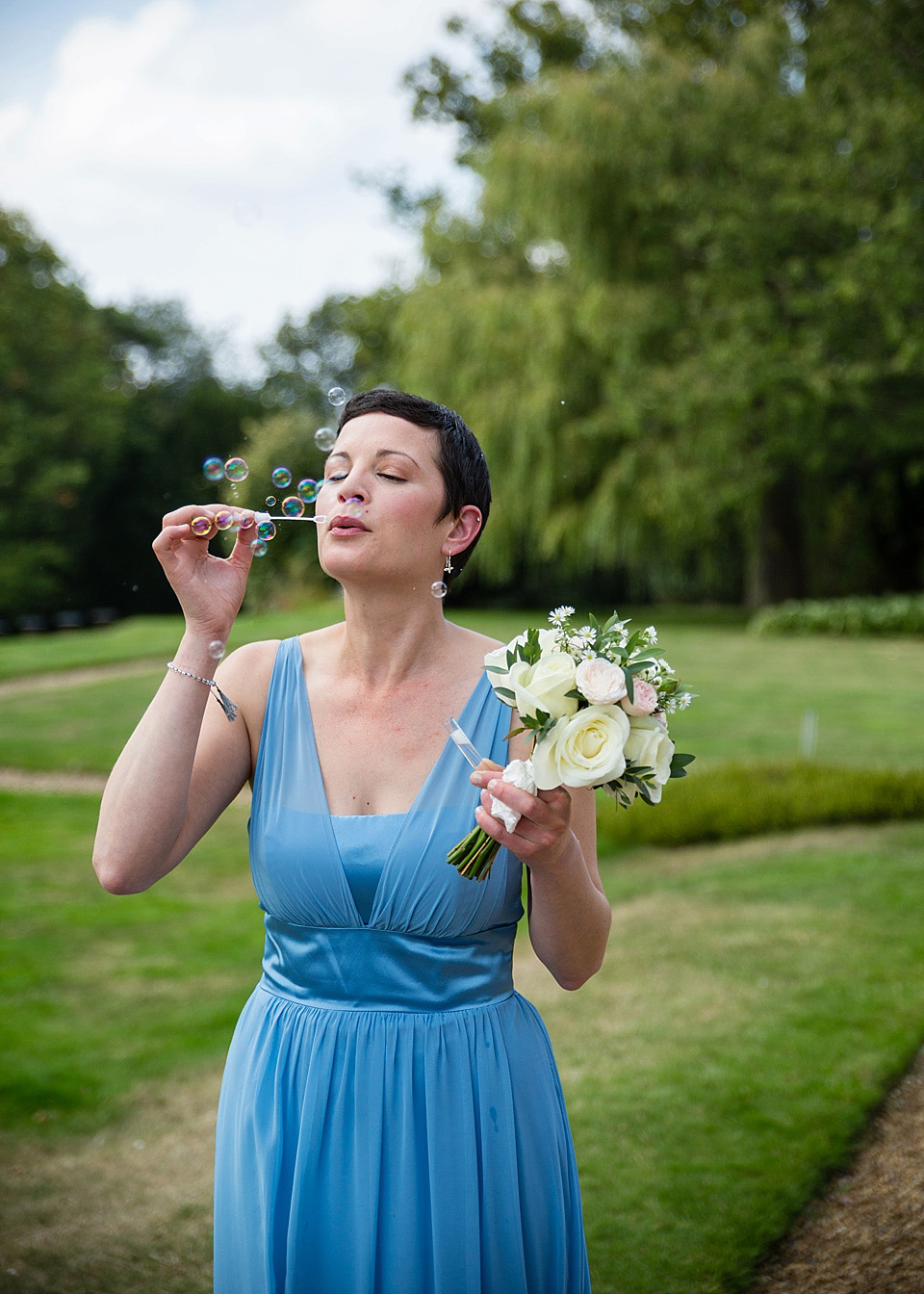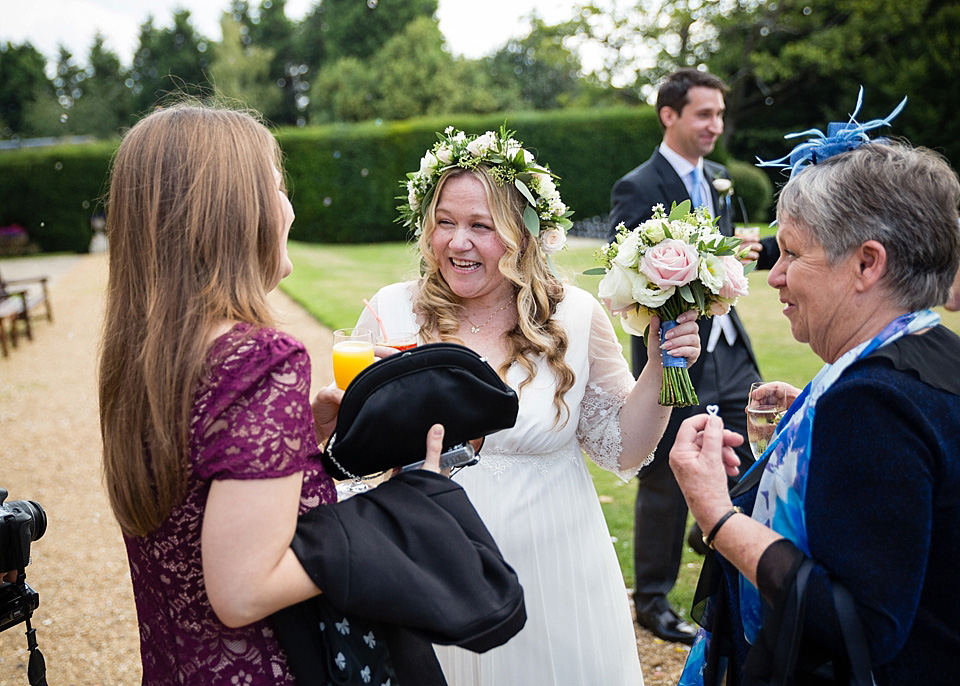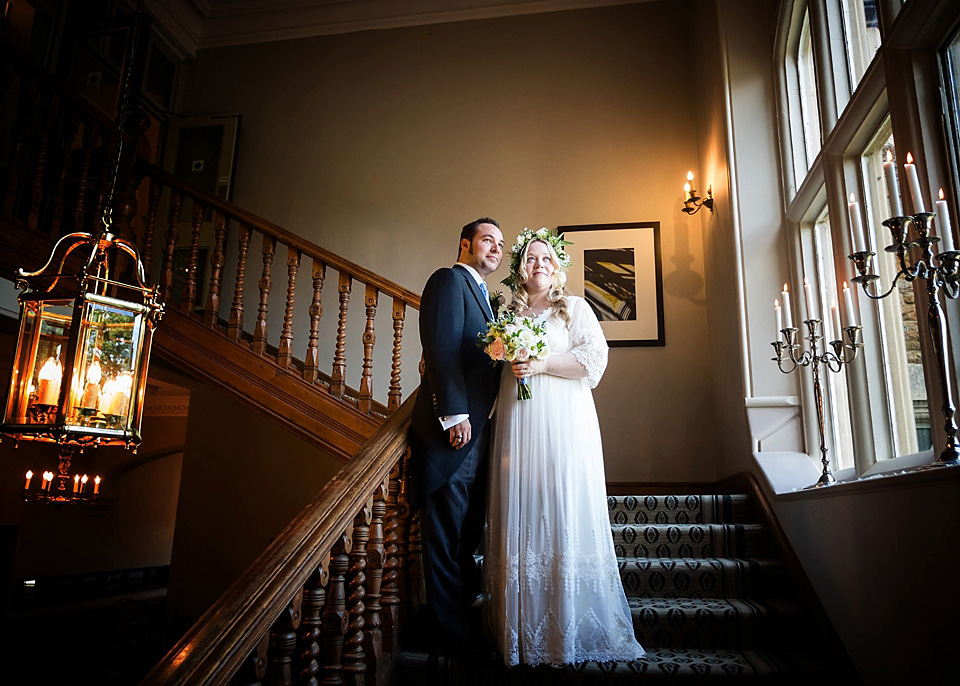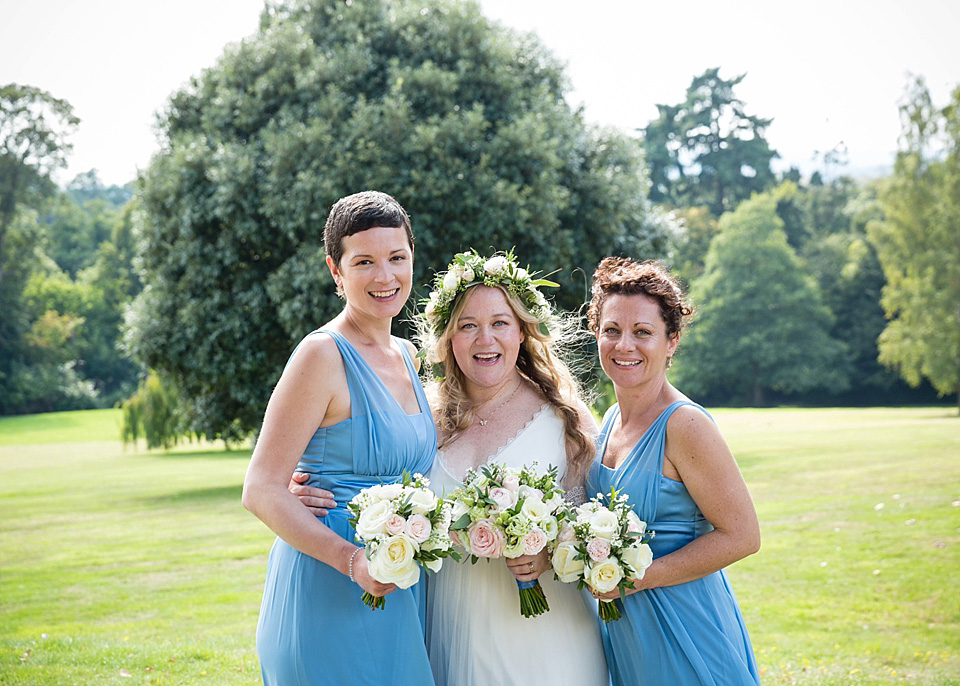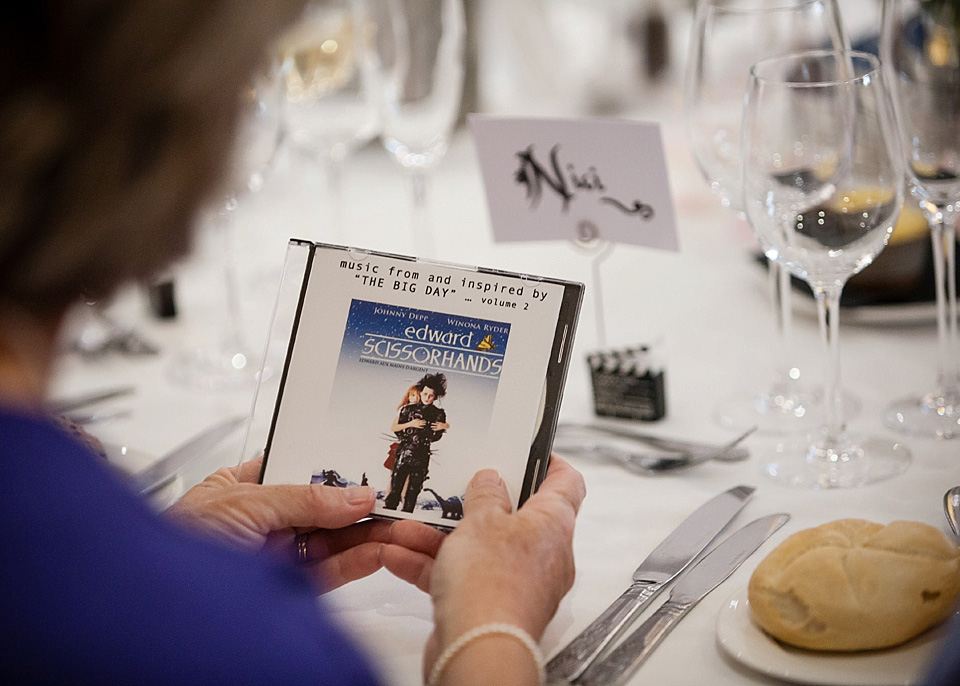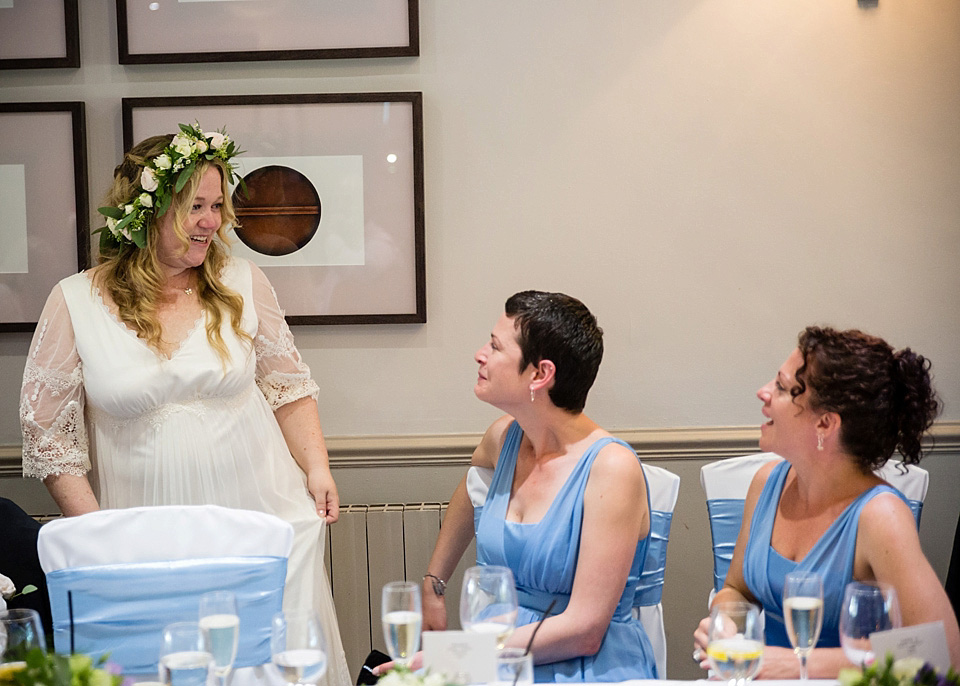 Jo told us she wouldn't change a single thing about their perfect day, here are some of her favourite memories.
"The moment I walked down the aisle and saw Michael's beautiful beaming face was just amazing. I also had a moment on the dance floor (after a few Pimms!) when I realised that after all the planning, seeing all my wonderful friends and family from Australia, and marrying my soul mate that your wedding day literally IS the best day of your life!"
I can't stop looking at the photos of the stunning wedding cake made by Charlie and Lisa at Simply Stylish Cakes, the detail on it is just amazing.
"To fit in with the movie theme they suggested a top-tier cake made to look like a box of popcorn. It was incredible! This part of the cake took Charlie and Lisa nine hours all up, with painting individual stripes onto the cake to resemble the popcorn box. The cupcakes were so tasty and the guests raved about them."
Words of Wedded Wisdom
"It's all in the planning! Once you sort out the date and the venue, everything just flows from there. We had 'Planning Saturdays' and did bursts of activity and kept it fun – rather than having a whole lot of stress."
Well it certainly looks likes you had a really fun day Jo and Michael, I love that you included one of my favourite lines from Friends in your vows. I hope you both have a wonderful 2015.
Thanks again to Gary for sharing this wedding with us. I've just realised I didn't get round to watching Love Actually this Christmas, so I'm off to do that now.
Happy New Year!
Hannah x
Photographer –  Gary Roebuck Photography
Venue –  Hartsfield Manor, Betchworth, Surrey
Bride's dress – Forget Me Not Designs, Isle of Wight
Bride's shoes – Rachel Simpson
Bridesmaid's dresses –  Dessy
Make-up – Christine from Honey Flower Beauty
Grooms Suit – Moss Bros
Flowers –  Floral Accents
Cake –  Simply Stylish Cakes
Rings – Ernest Jones
Ceremony music – Nicola Veal.
Entertainment – Disco Fantastic
Transport – Eleanor Hire