Hello to you all and shall we just take a moment to luxuriate in the goodness of the weekend? I don't know about you but 2015 has certainly started at a scary speed for me. Perhaps that's why I was so happy when Annabel asked me to write this feature to introduce you to the sublime work of Jannie Baltzer, designer of couture headpieces and veils because these exquisite accessories are worth lingering over.
I suggest that you stop whatever you're doing and luxuriate in this feature for a little while…
Photography Copyright (c) 2014, Sandra Åberg for Jannie Baltzer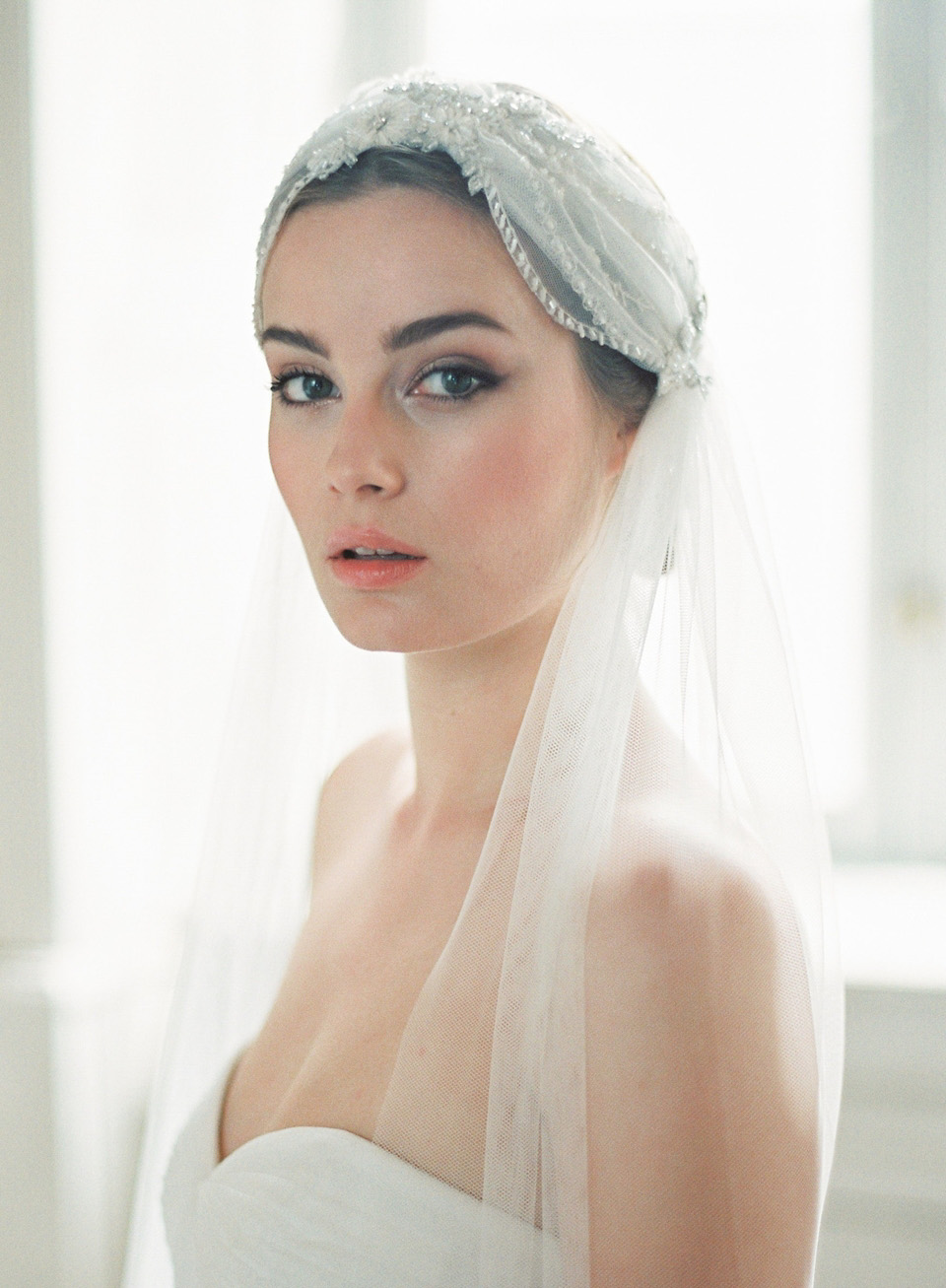 Jannie Baltzer has been in love with accessories for just about as long as she can remember and she knew when she took her design degree at the famous Scandinavian Academy of International Fashion & Design in idyllic Copenhagen that she'd turn her passion into her profession.
"I started out as a jewellery designer, specialising in unique leather jewellery that I sold to exclusive boutiques around the world," explains Jannie. 'But when I got engaged five years ago, I wanted to create something individual and special for my wedding and that was the beginning of Jannie Baltzer Couture Headpieces! I truly love my job and I always go to work happy every day."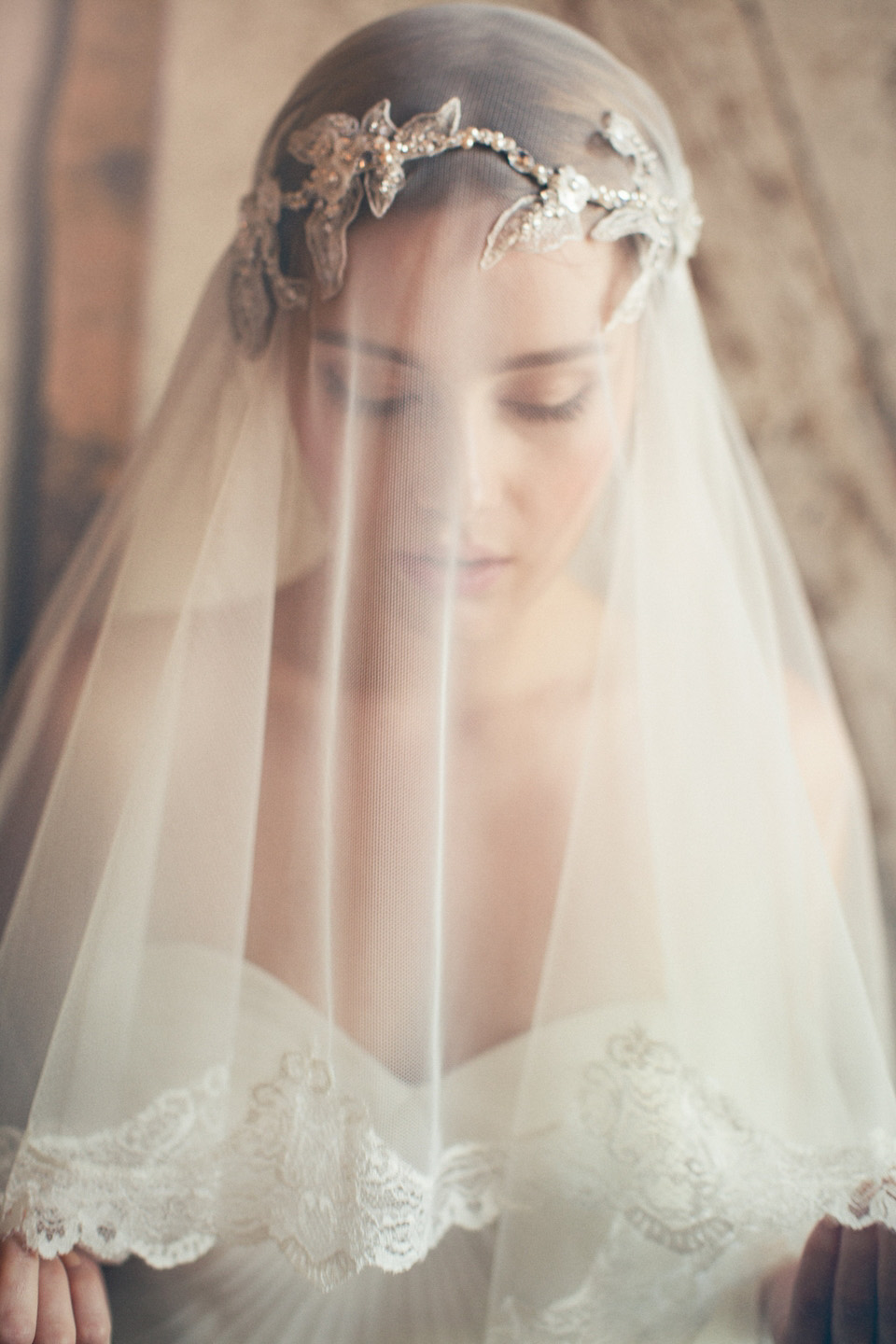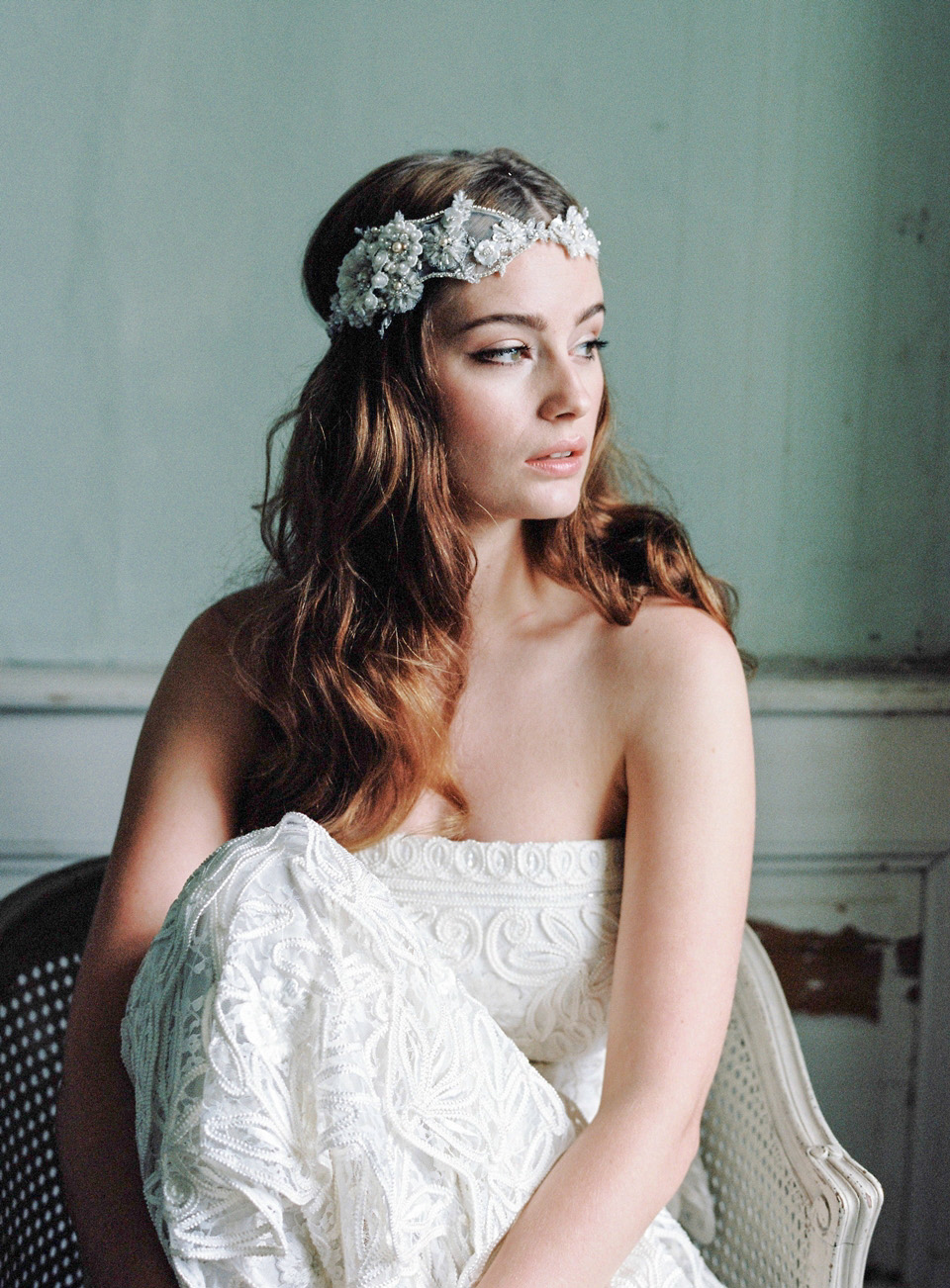 The love and joy and Jannie so clearly has for her work can be seen in each and every piece she designs and I've definitely fallen for her 2015 collection, inspired by the charm of 1920s Paris. Rose gold, honey gold and antique gold combine with silvers, creams and ivory crystals in Jannie's delicate and beautiful headpieces. I would just love to wear one of these charming designs (Maggie and Madison are certainly two of my favourites) and the combination of lightness and opulence is irresistible.
"When I design a new collection, it all starts with the fabrics. It's a time consuming process but I enjoy every minute," says Jannie. "This is where I get inspired and start to see the collection take form. Sometimes I have a theme or feeling in mind for a new collection but other times, the inspiration comes later. I love old movies from the 1920s and 1930s and the glamorous and chic leading ladies certainly spark my creativity."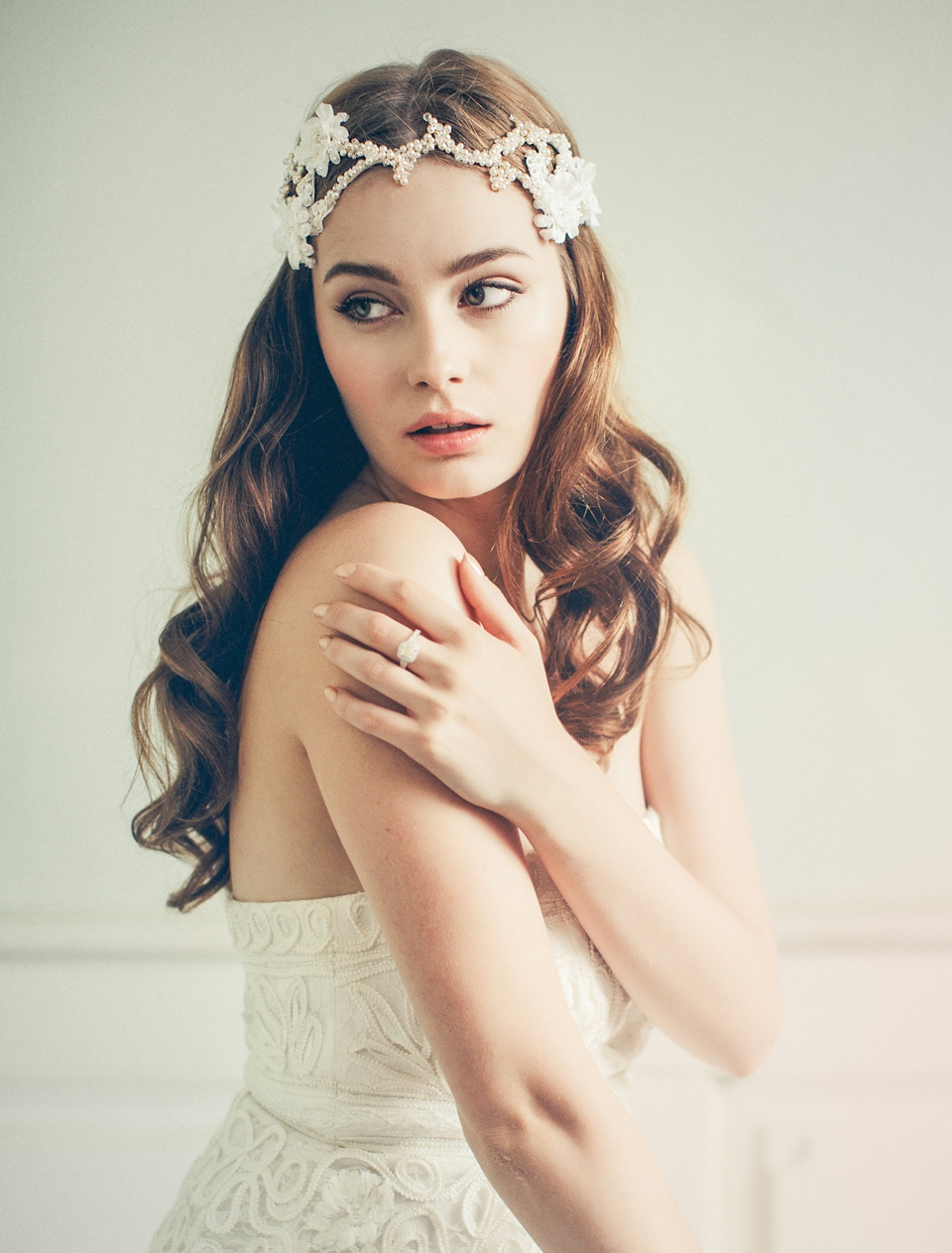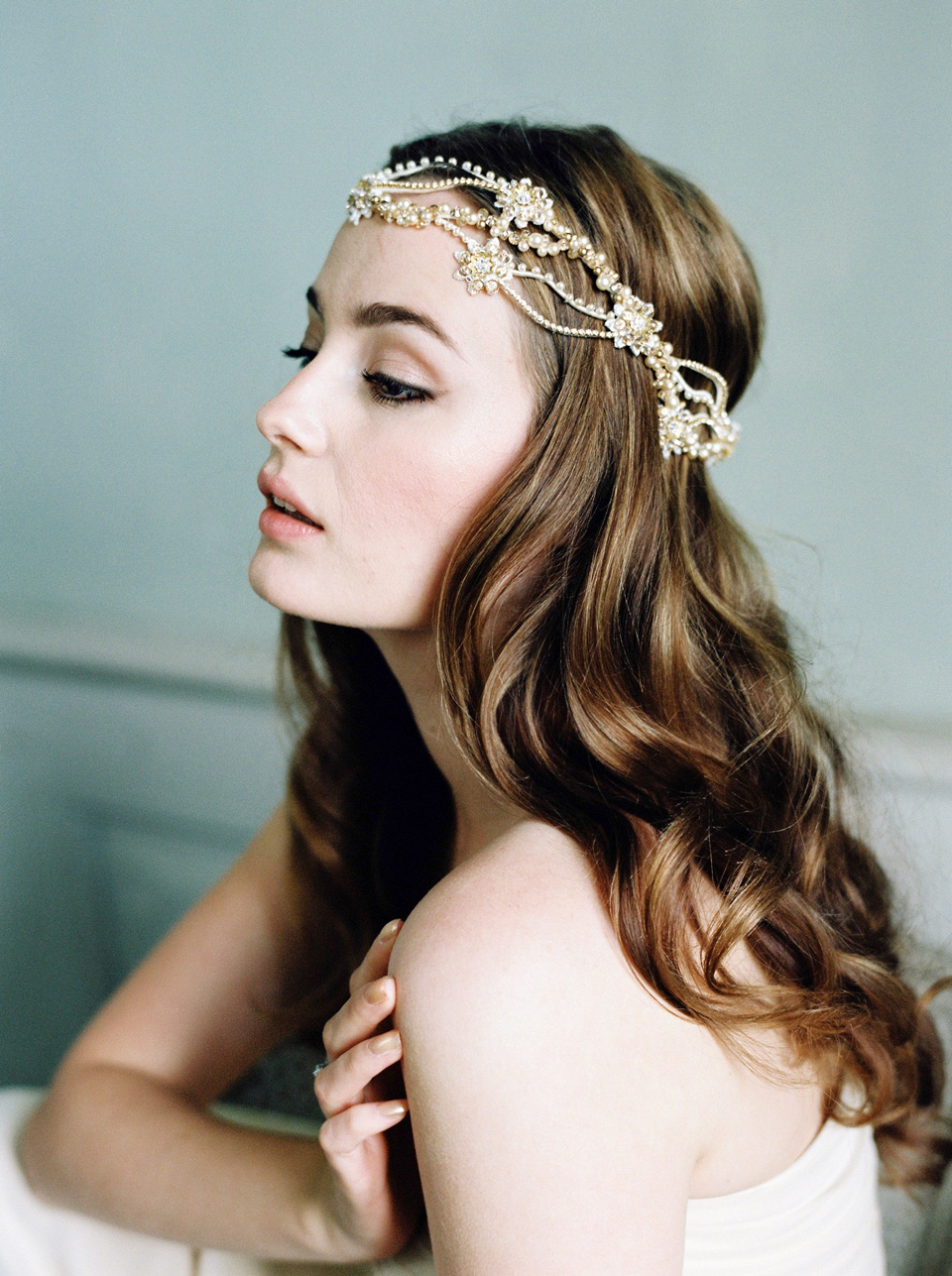 Jannie's studio is located in the heart of Copenhagen and here, each piece is made with love before being sent out to its lucky owner. These delightful designs are in demand right around the world because as well as shipping to almost fifty countries, Jannie's work has graced the pages of VOGUE, Harpers Bazaar and ELLE not to mention fabulous blogs such as Love My Dress. In an exciting start to 2015, Jannie is currently working on a project with VOGUE Japan that is going to be nothing short of amazing.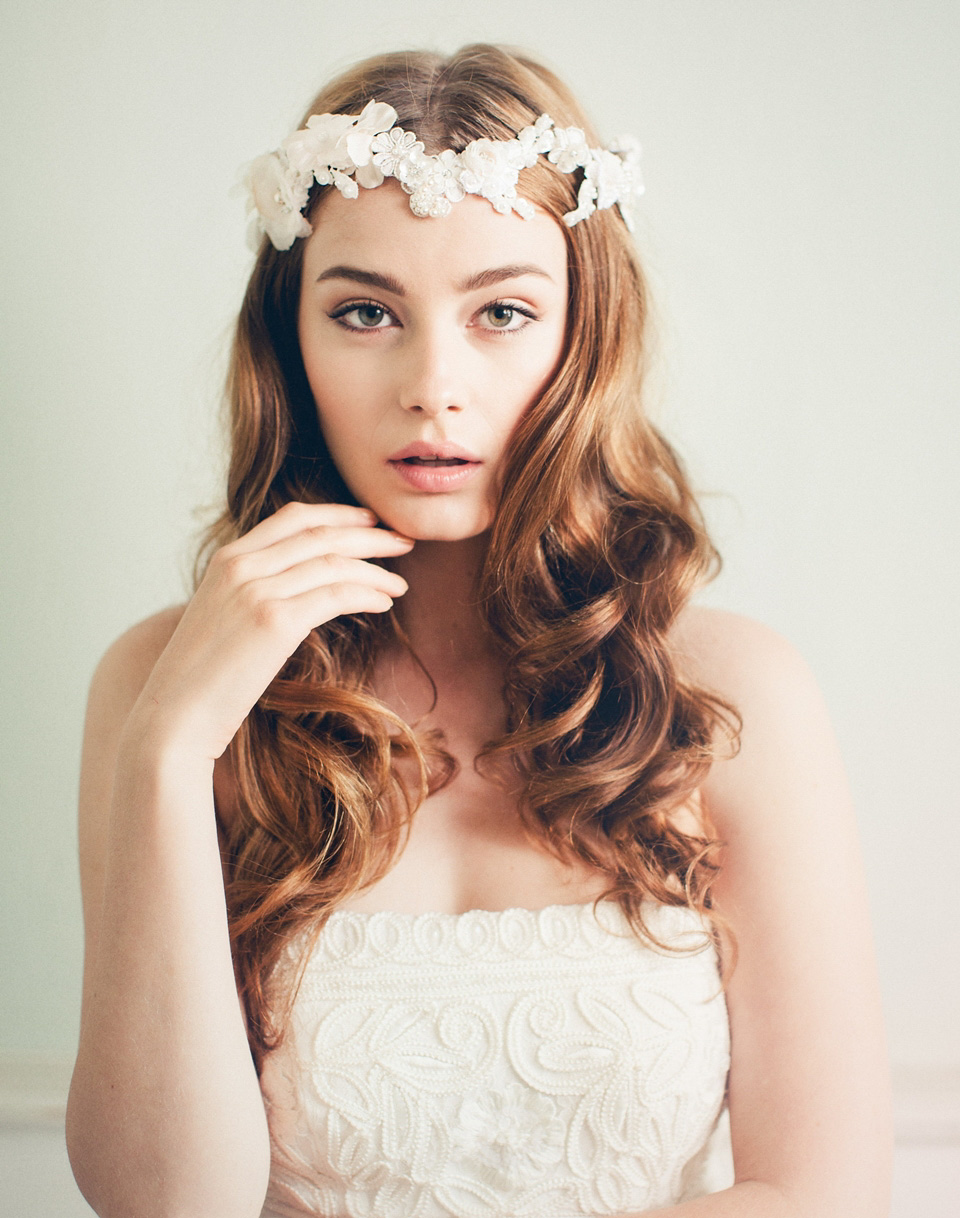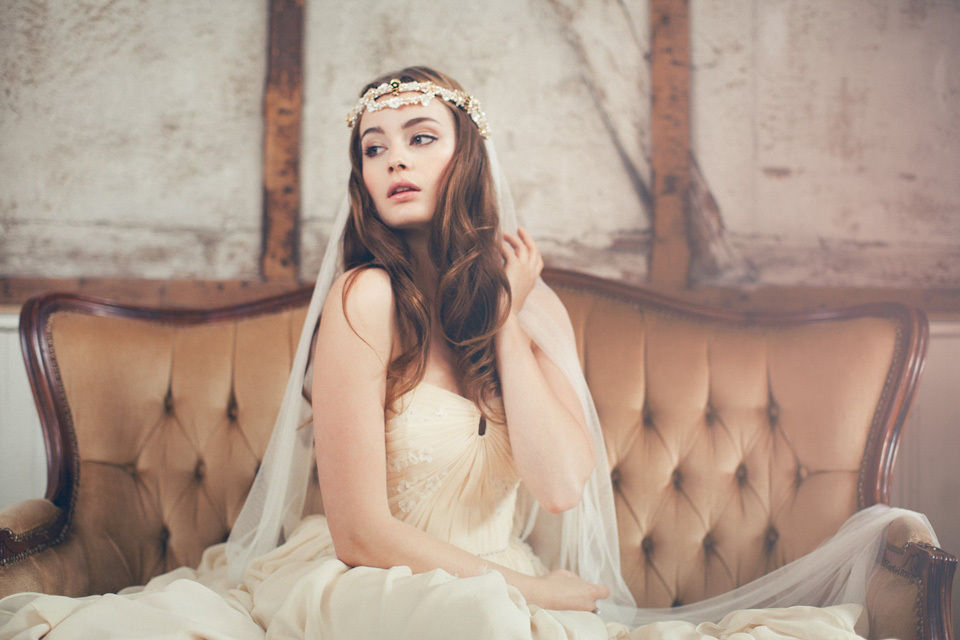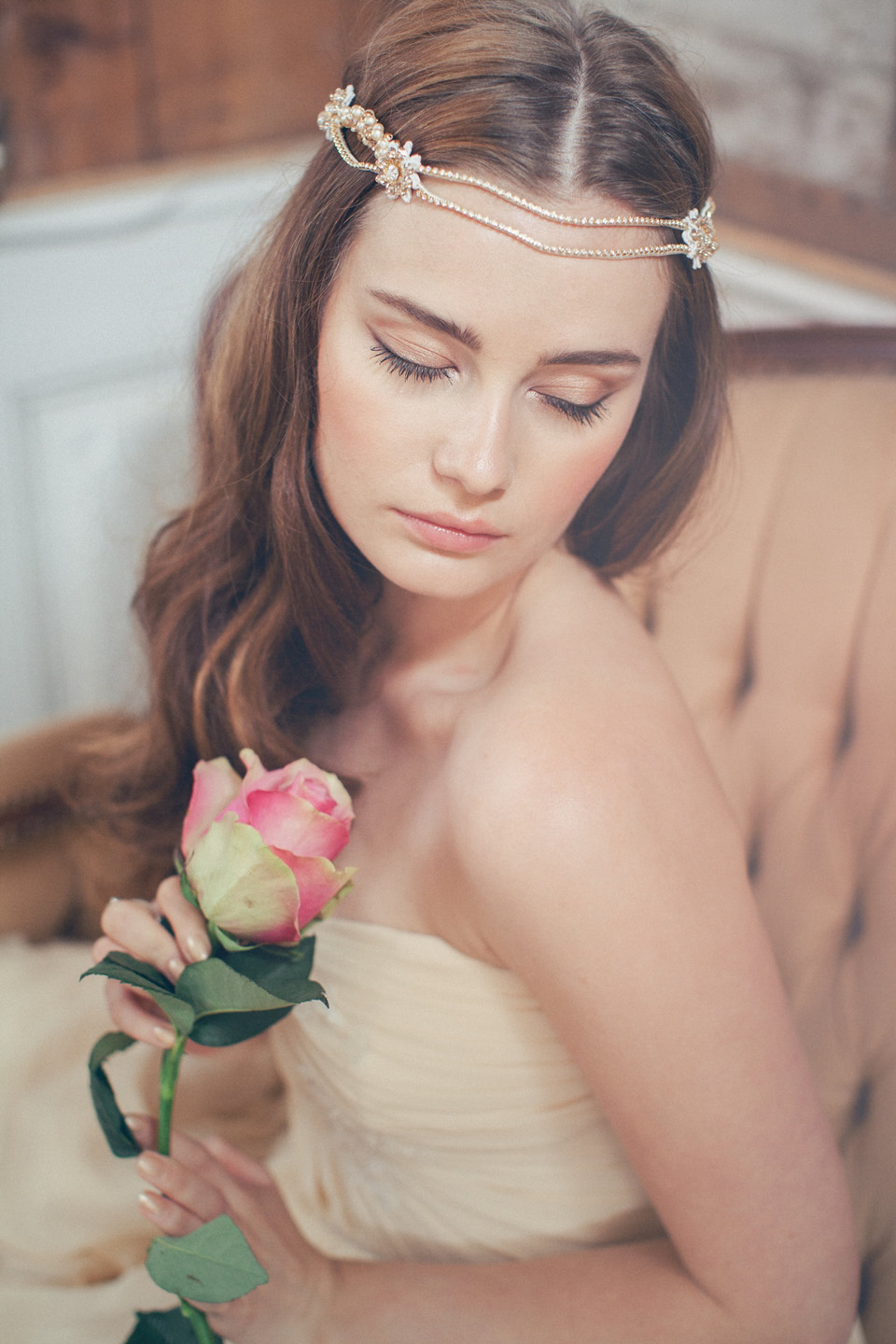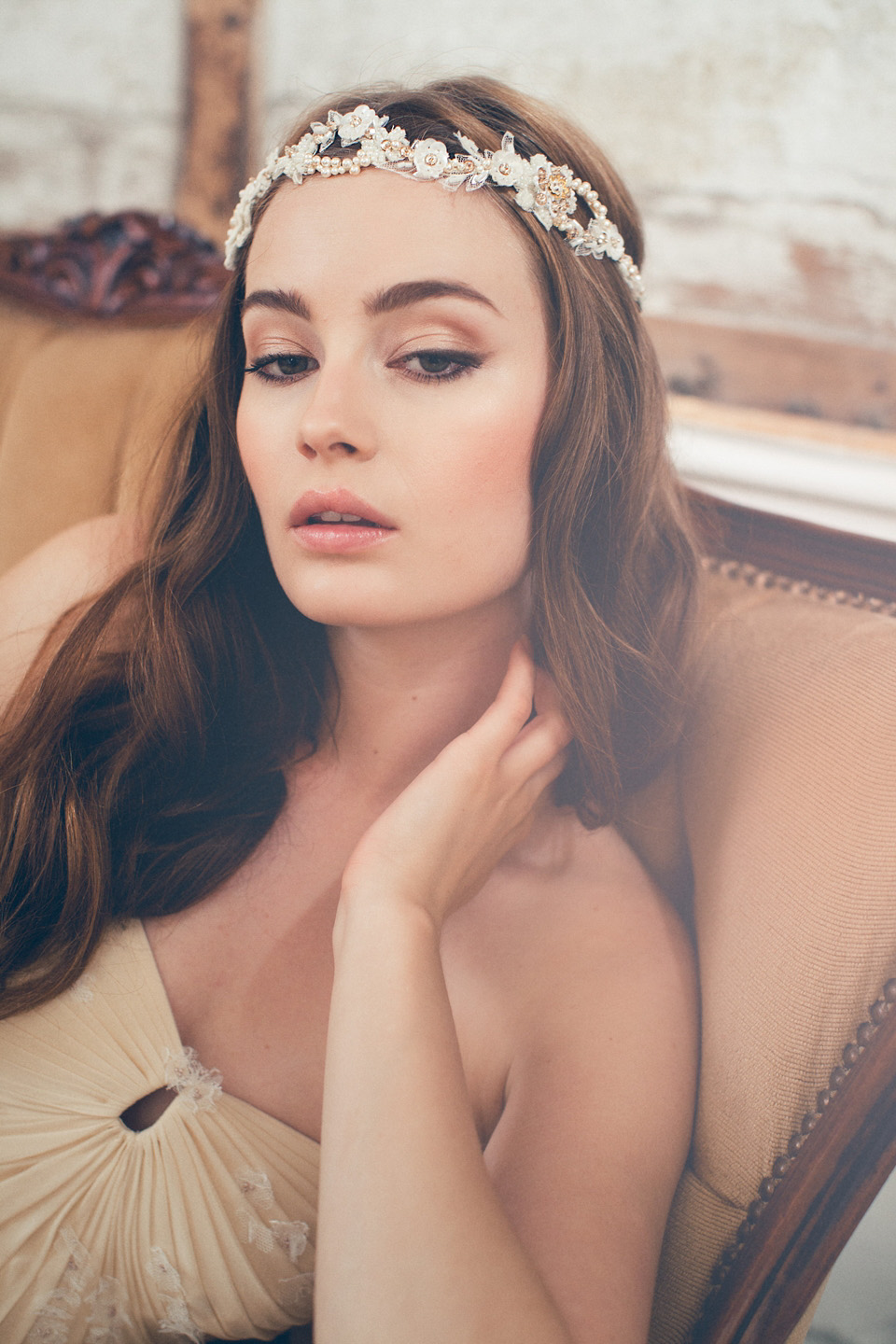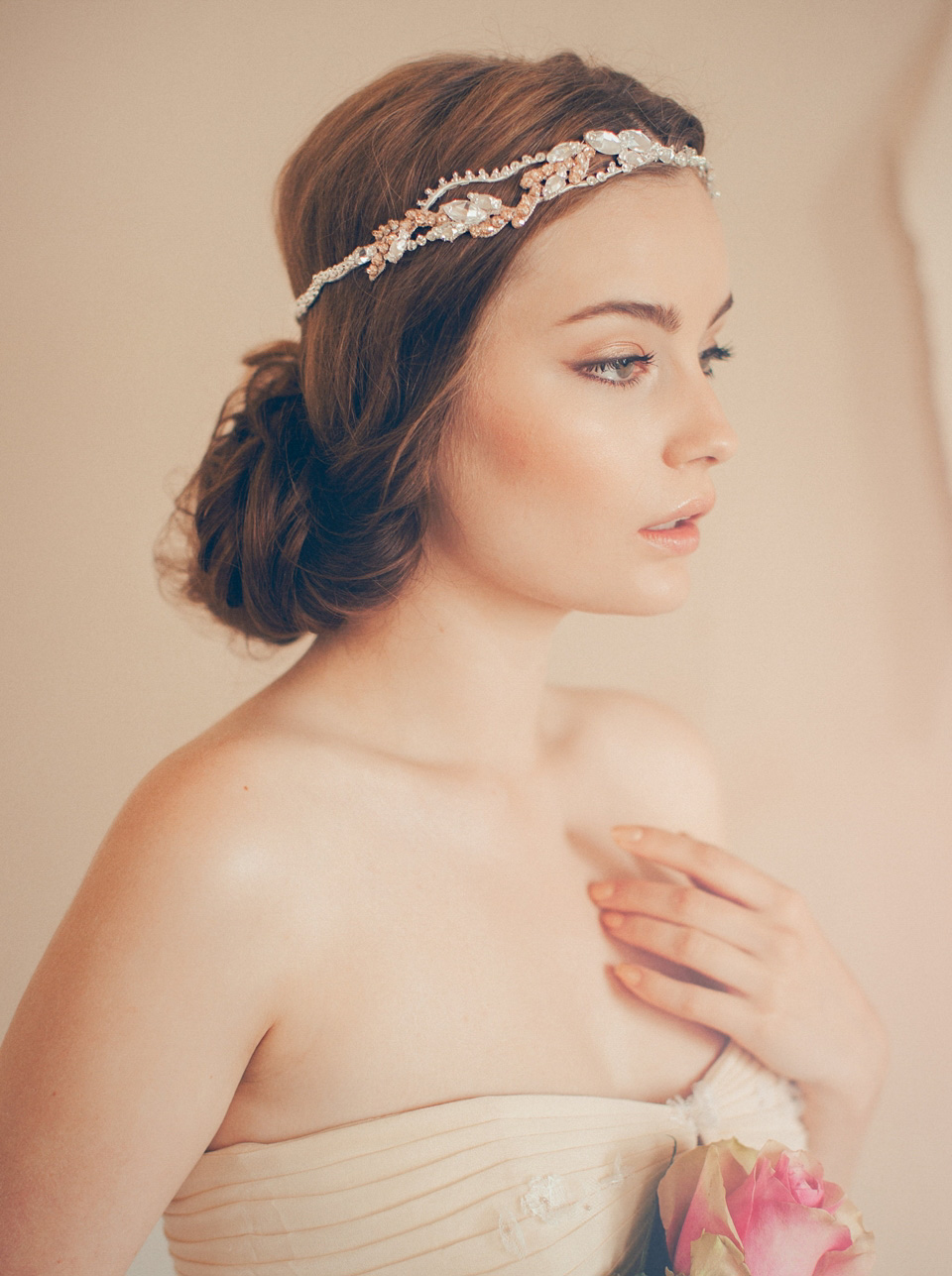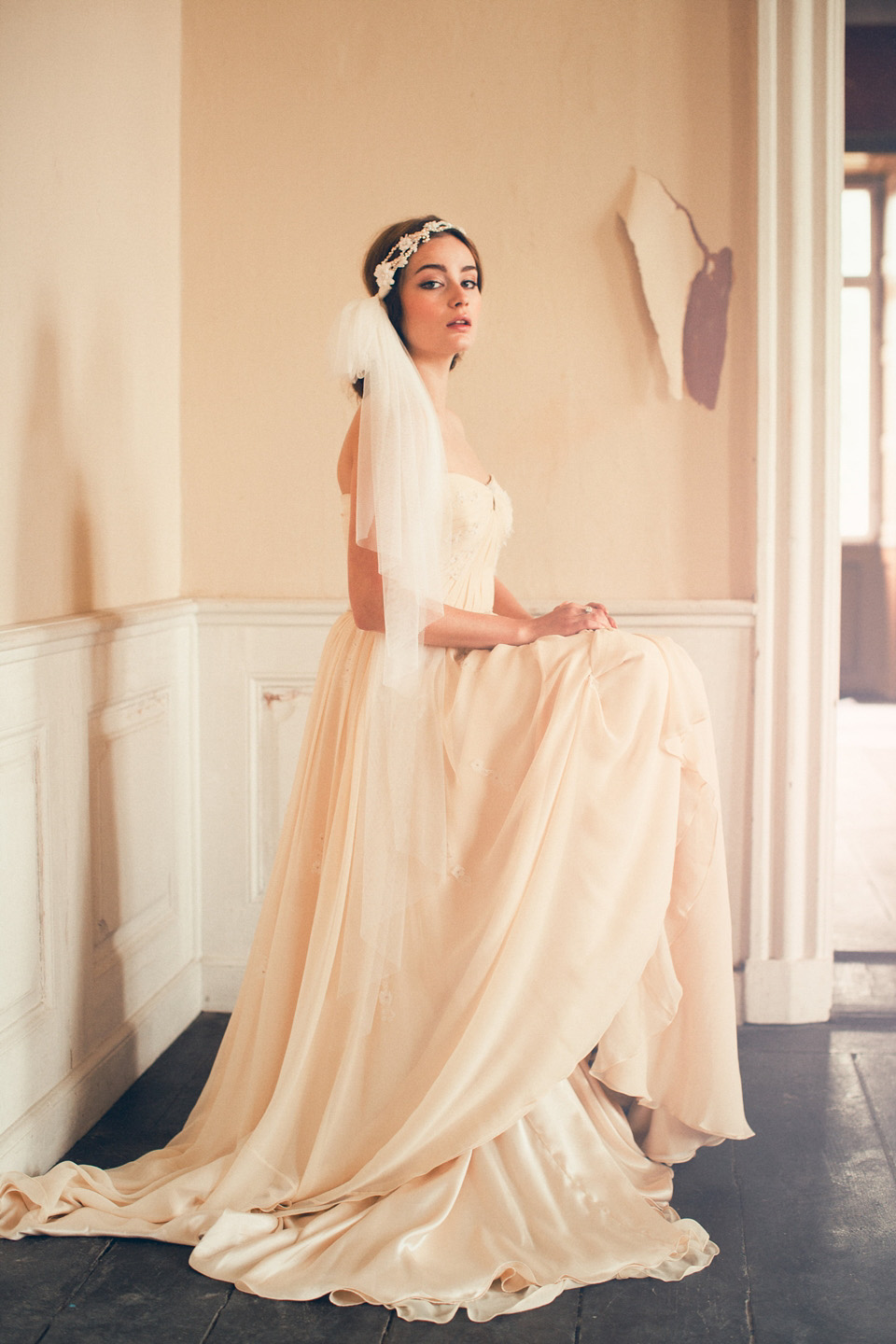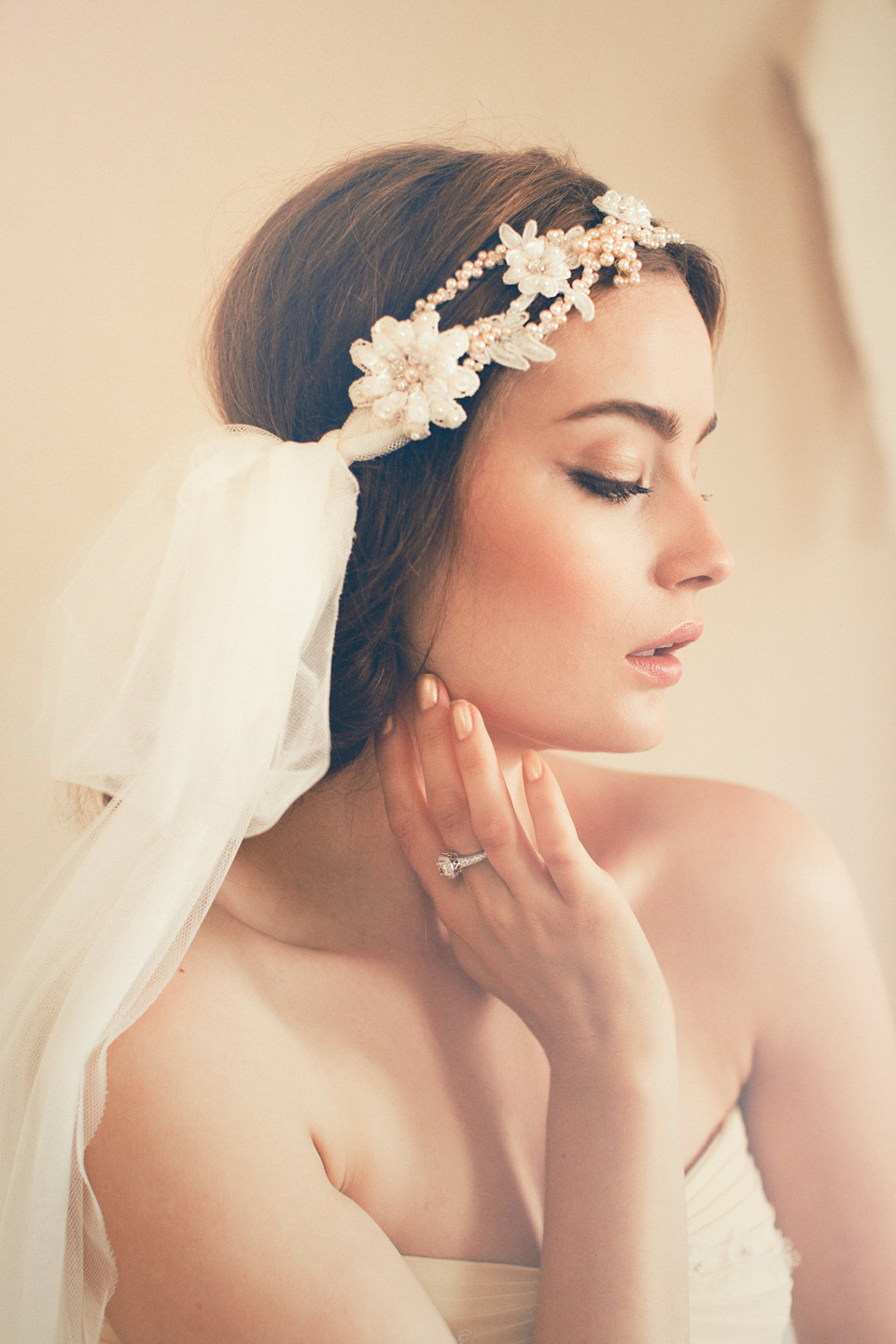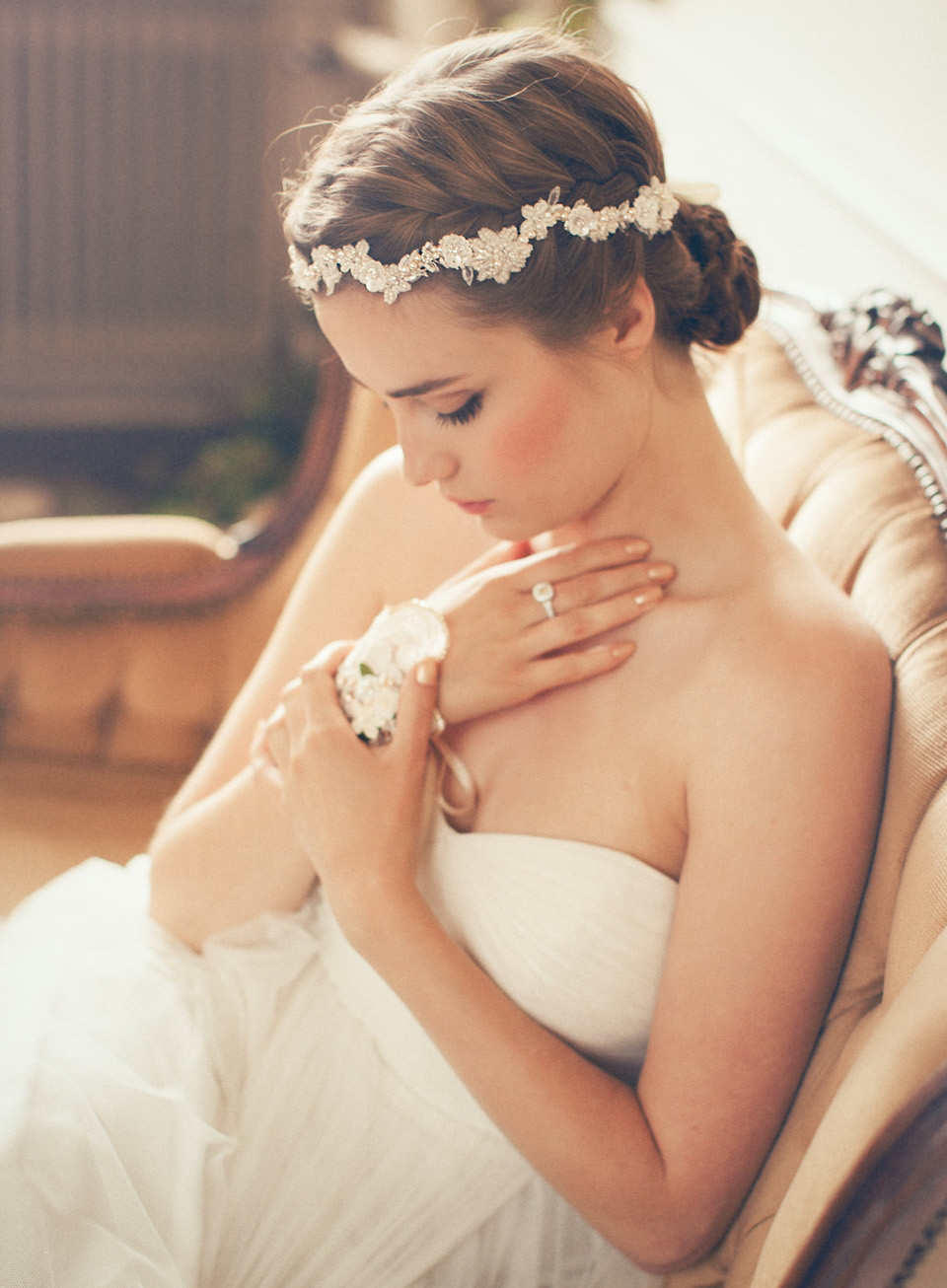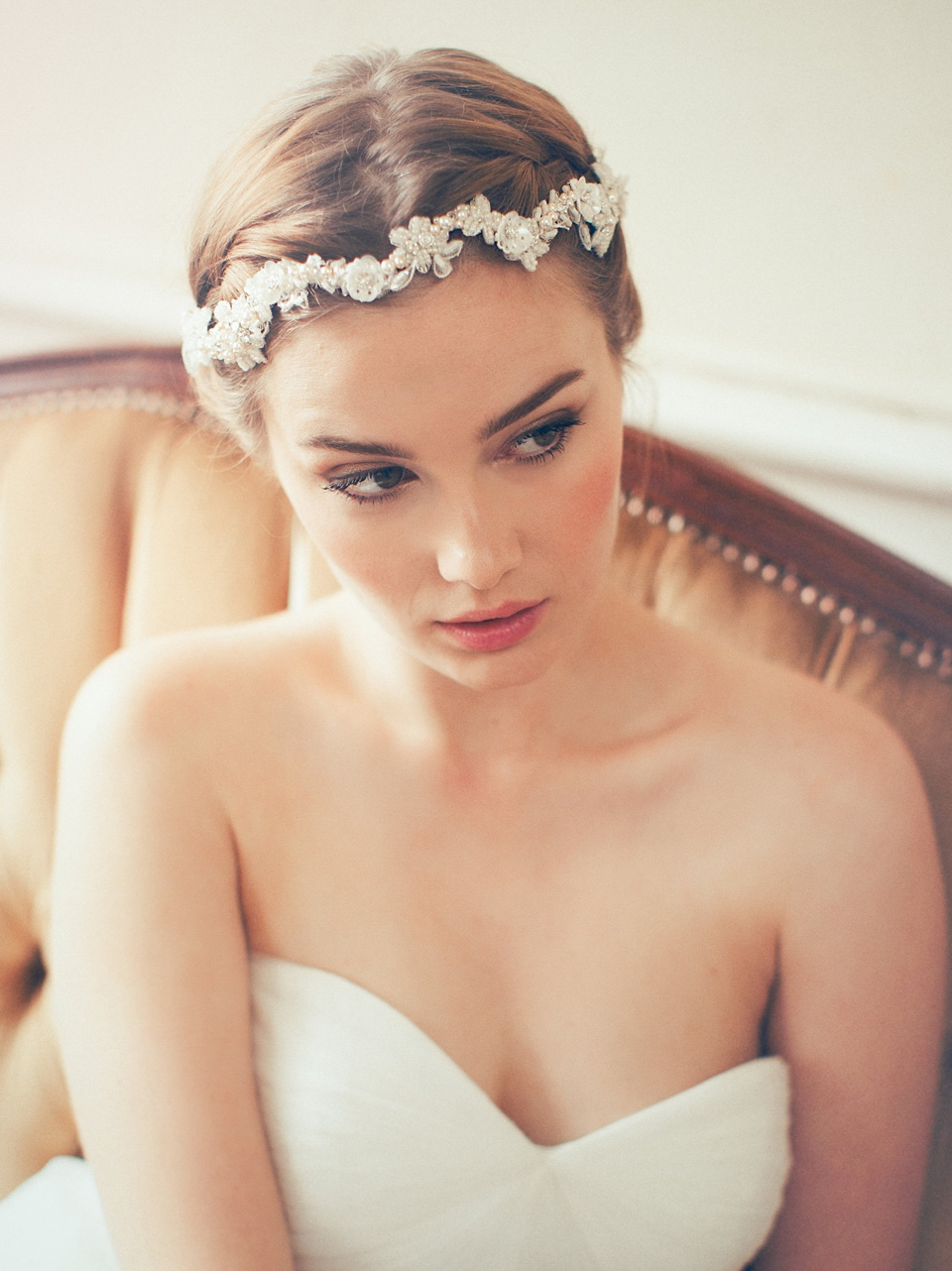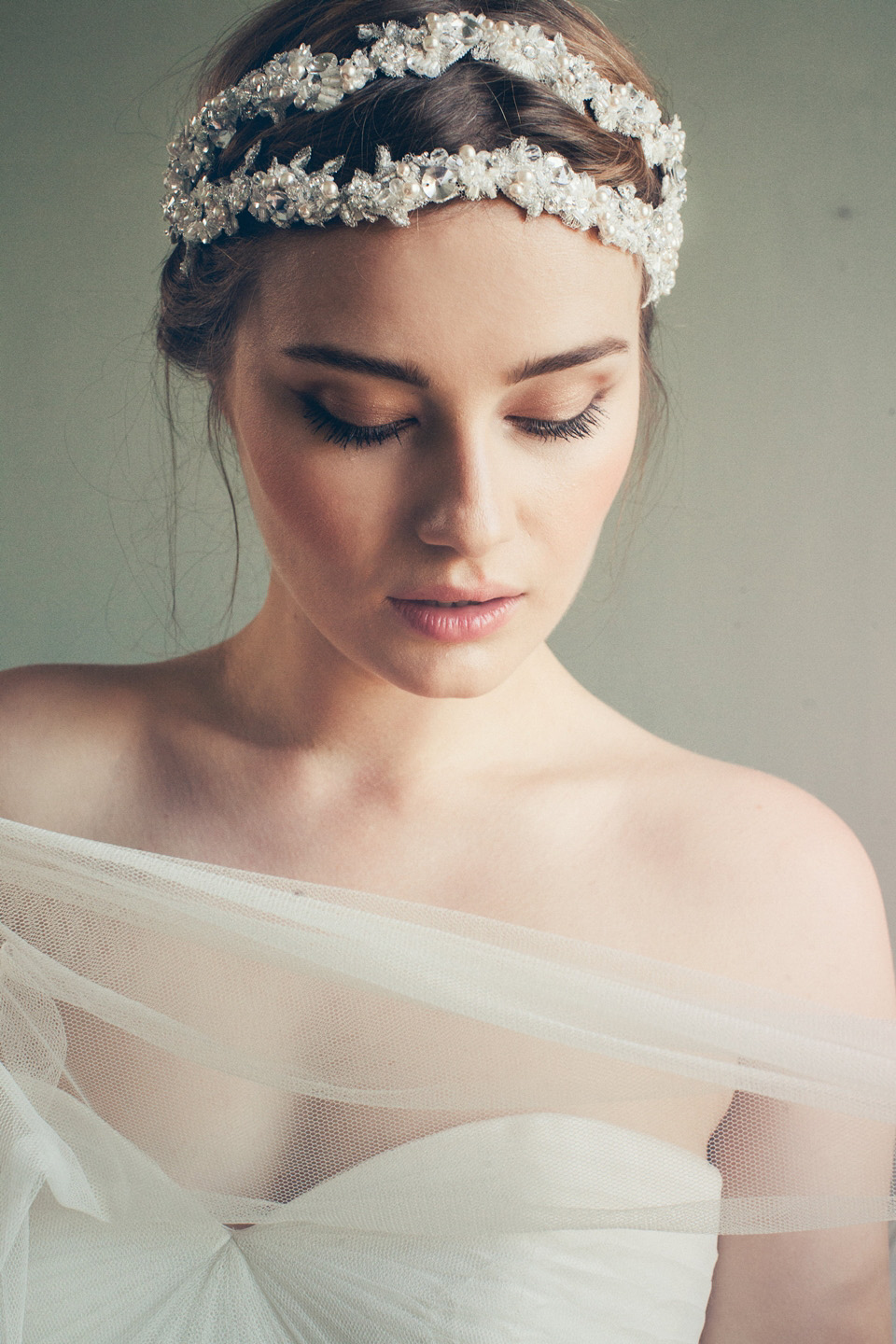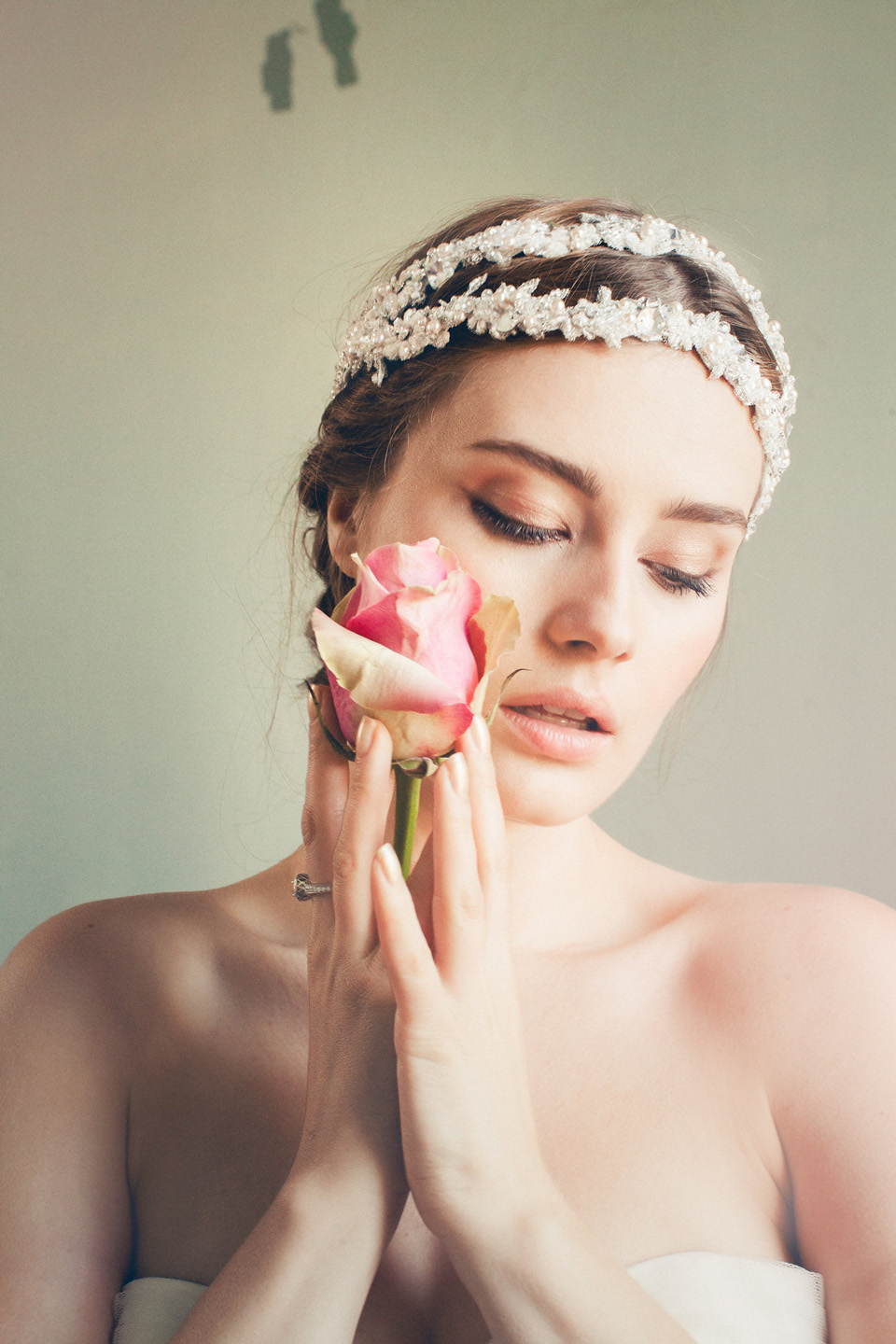 However, to me it's the combination of the lavish and the natural that makes Jannie's headpieces so appealing. Each piece mixes soft lines with lush beading and the result is absolutely perfect for brides, whatever style of wedding you're planning. And those veils are beyond romantic too. My goodness, I'm smitten and I have a sneaking feeling that you probably are as well.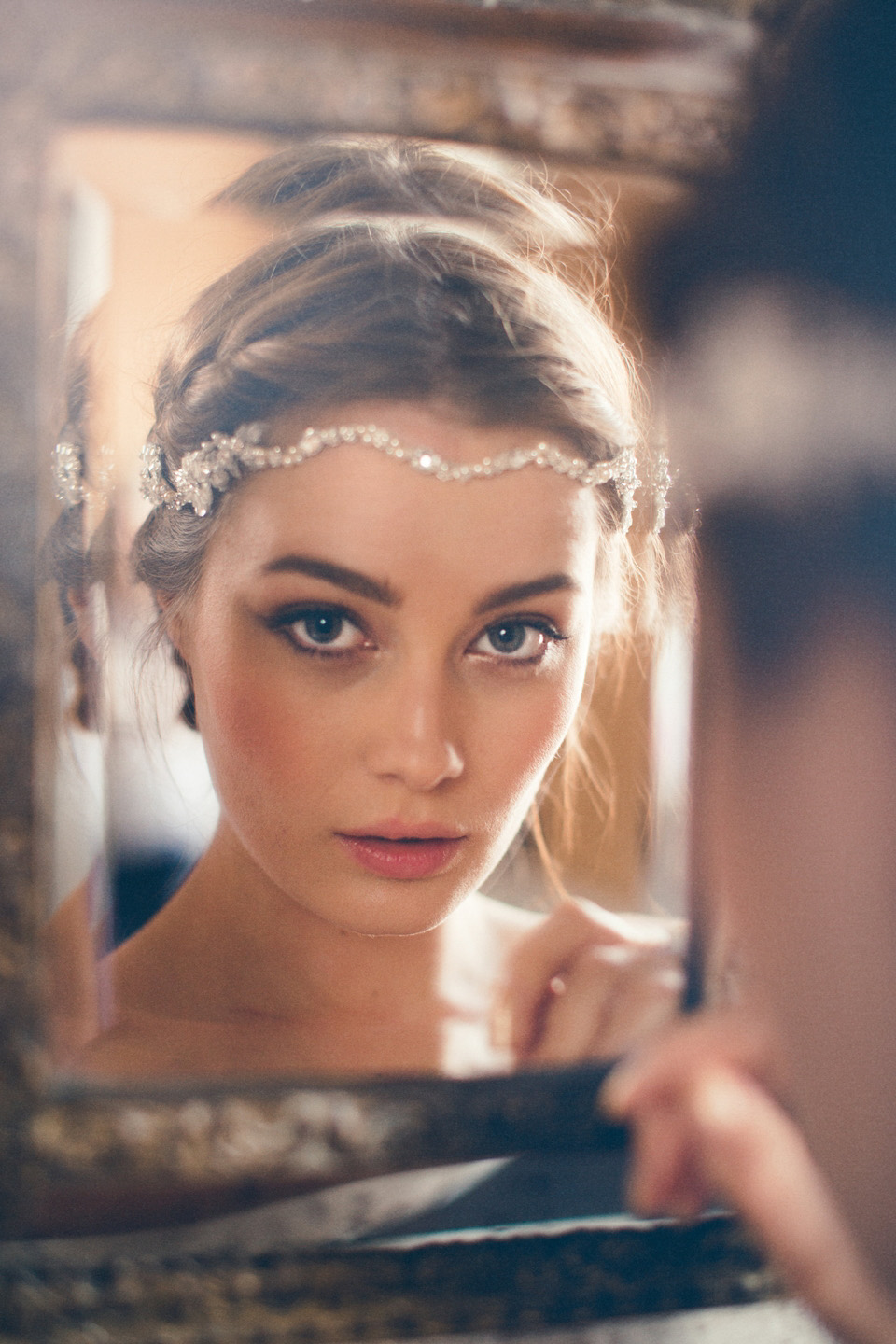 If you'd like to find out more about Jannie Baltzer Couture Headpieces, I'd urge you to take a look at her lovely website where you can browse to your heart's content. As a guide, Jannie's work starts at £155 and peaks at £525 for the most intricate pieces.
Jannie Baltzer can also be found on Instagram, Pinterest, Facebook and Twitter and should you have any questions or queries for Jannie, please don't hesitate to get in touch.  You can see other posts featuring Jannie's beautiful designs on Love My Dress here too.
Love Tamryn x
Photographer – Sandra Åberg
eadpieces/Veils – Jannie Baltzer
Dresses – BHLDN + Vintage Bride
Hair & Make – Mia Jeppson
Model – Faye at Le Management