Good afternoon my lovelies! I'm hoping that by now, you will have had an opportunity to read this feature of yesterday, through which introduced you to one half of our brand new team of Lovettes, our brilliant new community of blogging brides.
In yesterday's feature, I talked about how we're really mixed things up this time – taking a more flexible and creative approach to managing our Lovettes project. It means that instead of taking on 3 or 4 blogging brides for the next 12-18 months, we taking on 21!  That's 21 fabulous wedding planning adventures, covering nuptials taking place as soon as June this year and as late as September next year.
Our entire team of Lovettes are pictured below with their beloved  🙂 Yesterday, I introduced you ten of these ladies, and this afternoon, I'd like to introduce you to the final eleven.  There is so much I want to say about each and every newly appointed Lovette, but I feel it's fairer for the ladies to introduce themselves through their own blog posts, so for the purposes of this, and yesterday's posts, I'm going to keep introductions basic and brief, starting with….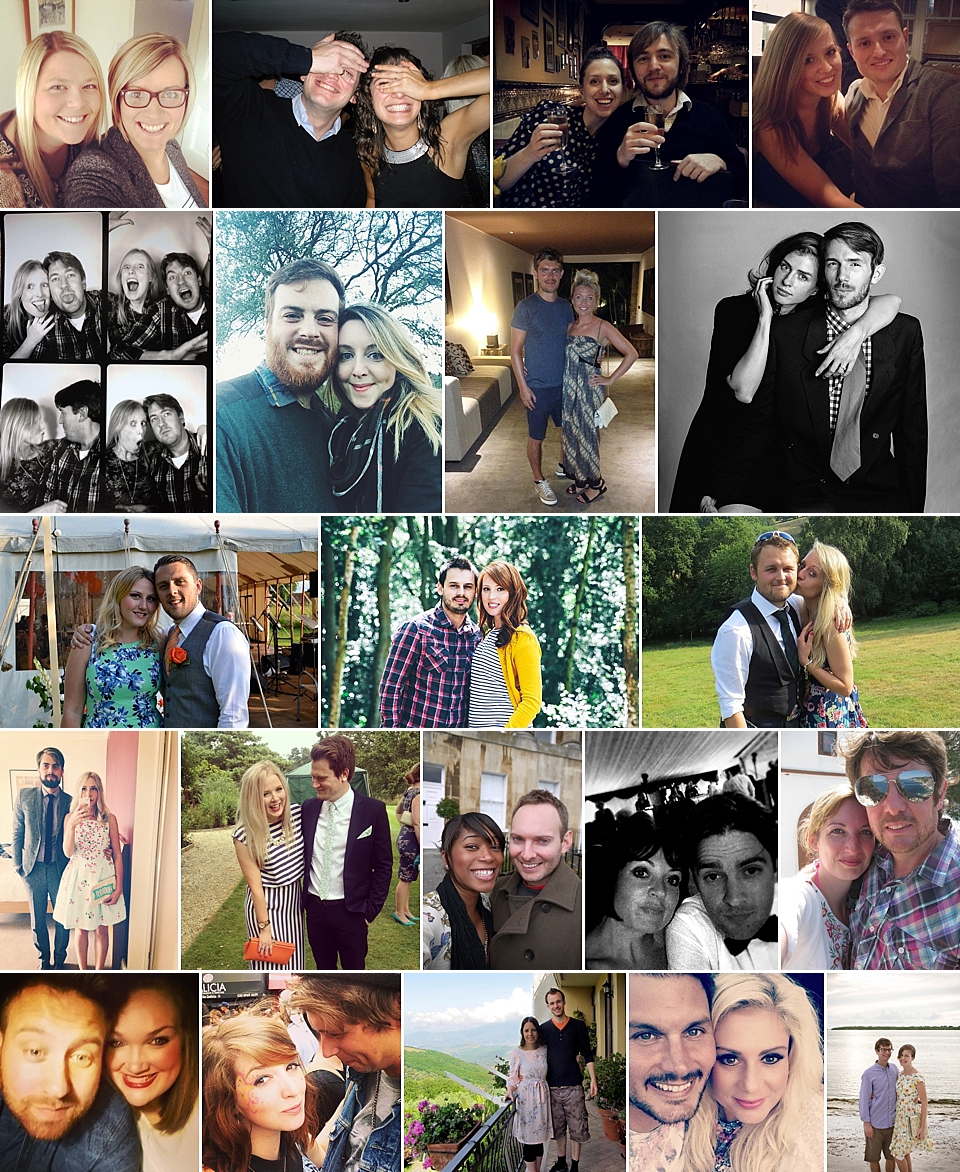 Kate Kellaway Moore, age 26
Wedding Date: 2nd June 2016
Location: Tuscany
Photographer: not yet booked
Brief Detail: 'Tieing the knot in the rolling hills of Tuscany.  All we really want is a day where we get to say our vows to each other, in one of our favourite places in the world, with our favourite people in the world. And if we get to have more than that, then we'd happily top it all off with a big Italian picnic, many glasses of prosecco and a party under the stars. My four-year old niece Erin has called it 'Auntie Kate and Tim's pizza wedding', which we think sums it up precisely!'
Find Kate at: Oxford Bake-off Blog, Instagram, Pinterest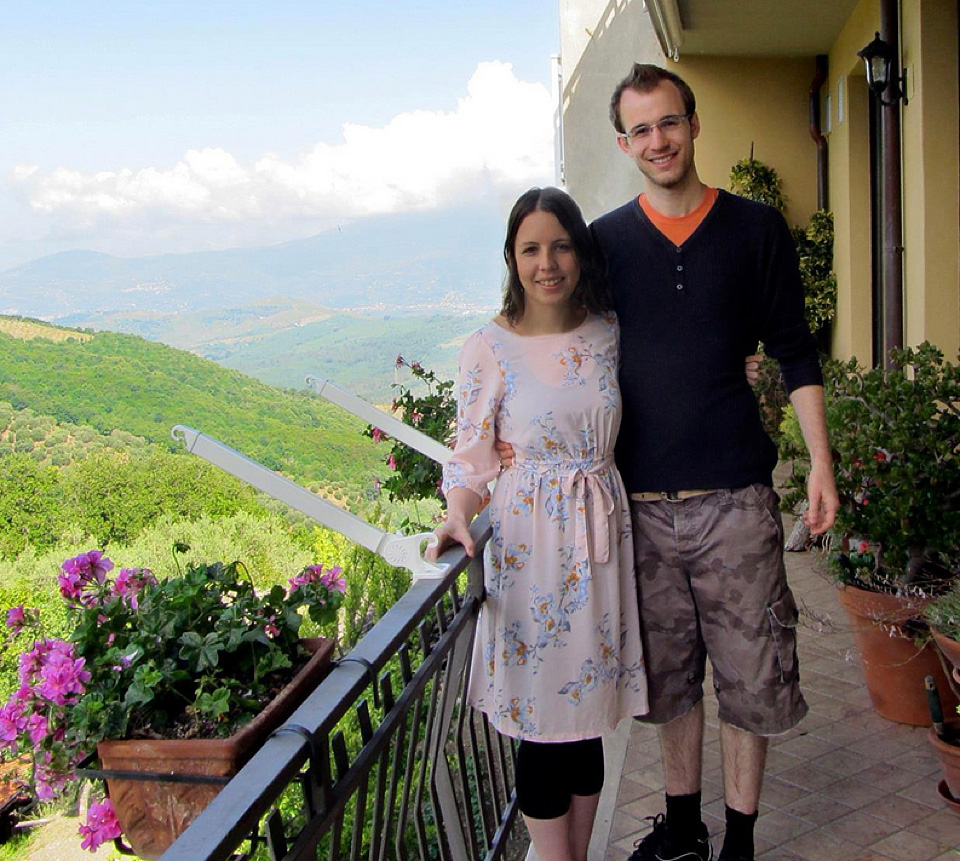 Khiley Williams, age 27
Wedding Date: 9th October 2015
Location: Hengrave Hall**, Suffolk
Photographer: Richard Payne
Brief Detail: 'Family focussed, simple and classic with lots of hydreangea, Sweet Avalanche roses & gypsophila. We want people to come to our wedding and feel like they know us even more intimately. We want the day to be an opportunity for all of our favourite people to relax & party together.'
Find Khiley at:  The Tootsie Rollers (she's a singer!), Instagram, Twitter
Emily Cole, age 29
Wedding Date: 12th September 2015
Location: Shustoke Barns, West Midlands
Photographer: Mister Phill
Brief Detail: 'Our wedding will be consist of everything we love – some traditional things, but nothing that makes us cringe, and quite a hefty amount of cake. Think string quartet, a floral arch, cigars, sparklers, toasted marshmallows, cocktails, our dachshund Mortimer's bowtie, candles, meringues, pizza, a vintage photobooth, our little nephews wearing braces and rainbow cake. We're looking forward to spending the day with the people we love and we're working with the most amazing suppliers who are helping us create a day that is stylish, fun, relaxed and personal.'
Find Emily at:  Instagram, Pinterest
Khiley on the left, Emily on the right
Hayley Jayne Towle, age 31
Wedding Date: 9th July 2016
Location: Plymouth
Photographer:  Younger photography
Brief Detail: 'Our wedding is going to be relaxed, no doubt emotional, and all about bringing our two families and children together into one. We want everyone to be partying with us in the beautiful part of the world that we live! '
Find Hayley at:  Instagram,  Twitter
Clare Casey, age 30
Wedding Date: 29th July 2016
Location: Hampshire
Photographer:  McKinley Rodgers
Brief Detail: 'Vintage cinema' – with a modern, edgy Brit twist! Rather than follow one particular theme or genre, the aim is to take bits we love from a number of captured styles throughout time, mixed with a little bit of our own personal style.'
Find Clare at:  Instagram, Twitter
Hayley on the left, Clare on the right
Suzannah Elizabeth Smith, age 24
Wedding Date: 4th of June 2016
Location: Norfolk/Suffolk border
Photographer: Beverley Harrison
Brief Detail: 'We will be surrounded by our nearest and dearest, love, happiness and joy. Expect vintage china, cups of tea, finger sandwiches, jam and clotted cream. An English country garden wedding with an old barn and a lily pond.'
Find Suzannah at: suzannahes.com, Instagram (private) Pinterest
Rebecca Jayne Robinson, age 27
Wedding Date: 17th September 2016
Location: Undecided
Photographer:  not yet booked
Brief Detail:  'A handmade, village hall wedding with lots of rich deep colours, crafts, fairy lights, sparklers, bails of hay and blankets.'
Find Rebecca at: Instagram (private), Pinterest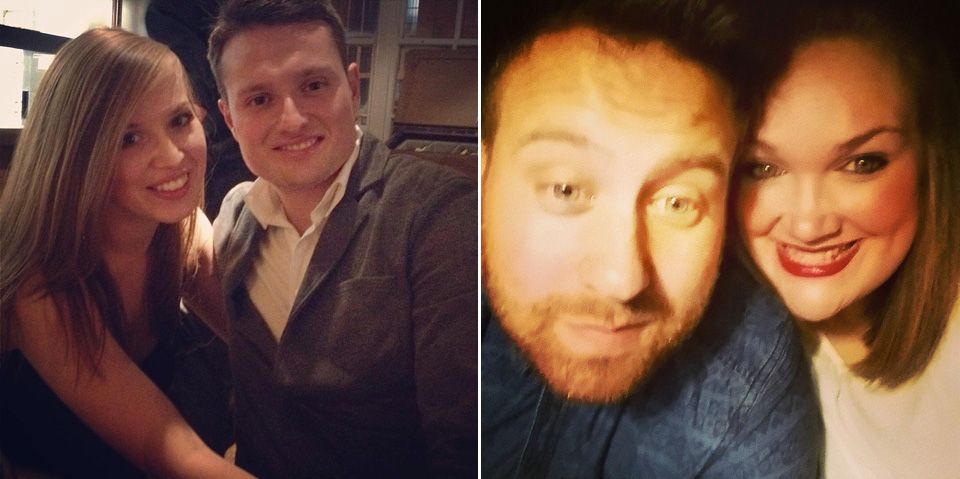 Suzannah on the left, Rebecca on the right
Jessica Stainton, age 29
Wedding Date: 6th August 2015
Location:  Liverpool
Photographer: James Melia
Brief Details: 'A sleek and chic Liverpool city wedding in an industrial warehouse, mixing glamour and romance using shimmery metallics and summery pops of coral. A humanist ceremony will be followed by a proper northern shindig full of scouse charm celebrating love, family and friendship with feast style food and ace tunes.'
Laura Fisher, age 25
Wedding Date: 16th April 2016
Location: Greenacres in Cincinnati, Ohio
Photographer: Ross Harvey
Brief Detail: 'Our wedding is inspired by the time I lived in a small medieval cité in France as an artist-in-residence. Taking place at a 19th century French chateau-style mansion, our Spring wedding will be plein-air (fingers crossed for perfect weather!). Picture a light, airy, neutral aesthetic, with romantic French touches and a bespoke timelessness.'
Find Laura at:  laura-fisher-photography.com, her blog, Instagram, Pinterest
Jessica on the left, Laura on the right
Aisling O'Dwyer, age 27
Wedding Date: 27th August 2016
Location: Ireland
Photographer:  Rubistyle Photography
Brief Detail: 'In some ways, we're having the traditional big Irish church wedding, with lots of friends and family. However, with 18 months to go, we're just about to move to Asia for a year, so we'll be making our 'big adventure' is reflected and incorporated into our day.'
Find Aisling at: Instagram, Twitter, Pinterest
Jaclyn Craig, age 29
Wedding Date: 21st November 2015
Location: Scotland
Photographer: Amy Shore Photography
Brief Detail: 'Simple, stylish and homemade. We're getting married in Scotland in November and we really want our day to be relaxed, creative and above all lots of fun, with the wedding itself being part of a whole weekend of celebrations with our nearest and dearest. We're calling it our 'Winter Wedding Weekend' (I can't help myself with a bit of alliteration)! We are keeping some of the more creative details a secret for now but the general 'theme' is Winter woodland – low key but packed full of personality that really describes us as a couple. I can't wait!'
Find Jacklyn at: bumpkinbetty.com, Instagram, Twitter
Aisling on the left, Jaclyn on the right
Eeek! I can't wait to start sharing these wedding journies with you all 🙂
Love Annabel x
** We featured the most divine wedding at Hengrave Hall this morning. See it here!