As I prepared this post, I'm sat ensconced in my London hotel, busily preparing for the bridal trade fair events that will kick off tomorrow.  Bridal fashion designers (everything from dresses to accessories and shoes) are busy preparing to launch and exhibit their new collections to a mass of visiting boutique and store owners over the next few days. I love to attend these events (White Gallery, and the new London Bridal Fashion Week) because they provide a wonderful opportunity to get to see all the new seasons collections and wedding dress designs all in one day.
I'll be accompanied by photographer Emma Pilkington this weekend who I'm most looking forward to meeting this evening and working with tomorrow. Just like I did in 2014, 2013 and 2012, I'll be sharing my favourite images from the shows and giving you an idea what you can expect to see making their way to all the best boutique shop windows over the coming months.
First off, I'd like to share images fresh in from London based bridal designer Emma Hunt…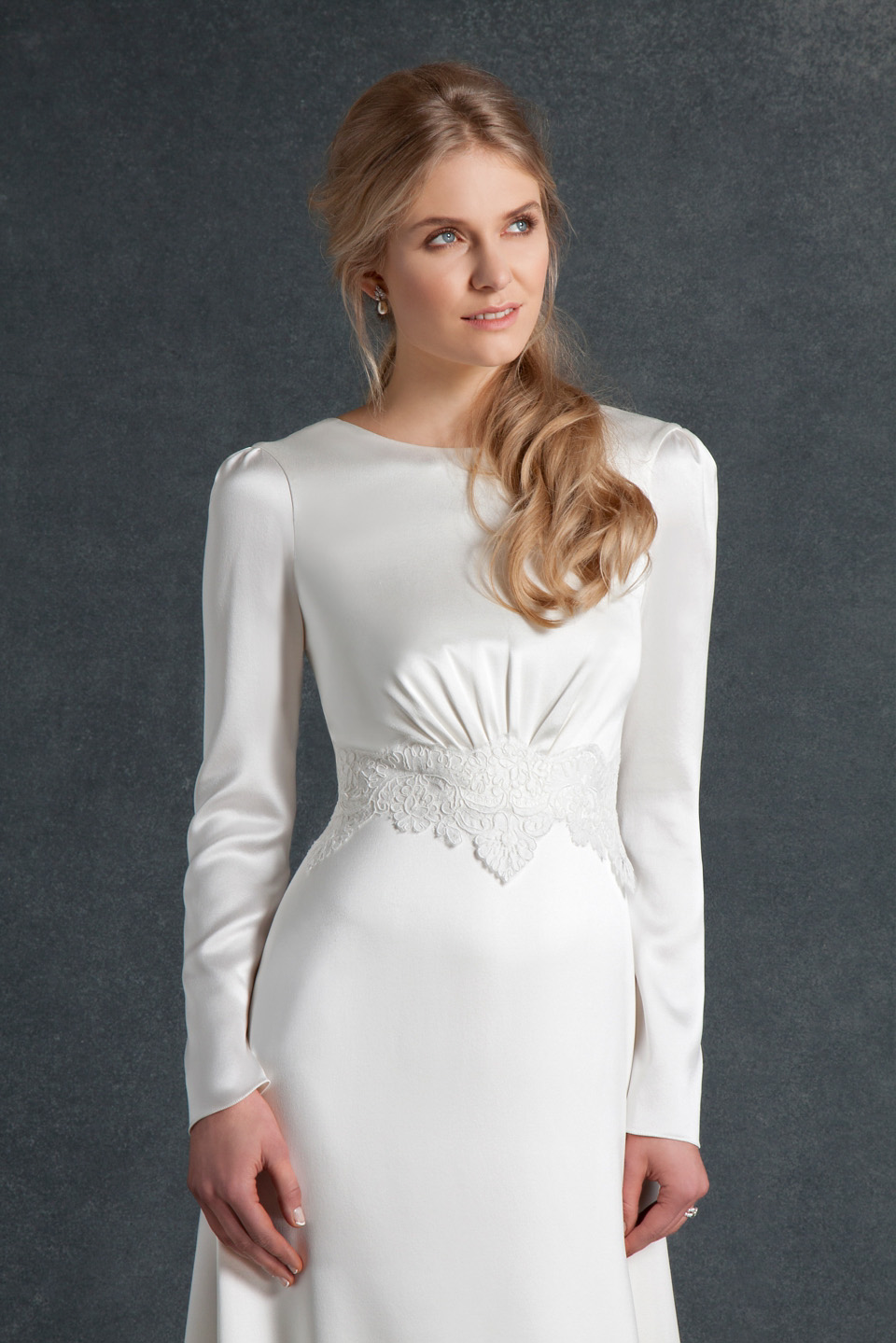 Whilst Emma Hunt might not be a name that immediately comes to mind when you think about exquisitely elegant bridal wear that is made in Britain, we are BIG fans of this designer here at Love My Dress.
Emma has actually been designing for brides for the past seventeen years – having started her business in 1988, she now runs her Wimbledon based studio with a team of five expert seamstresses and pattern cutters.  For much of this time, she was focussed on producing bespoke gowns only, but more recently launched her diffusion range, the 'Echo' collection, that is now stocked in a number of retailers.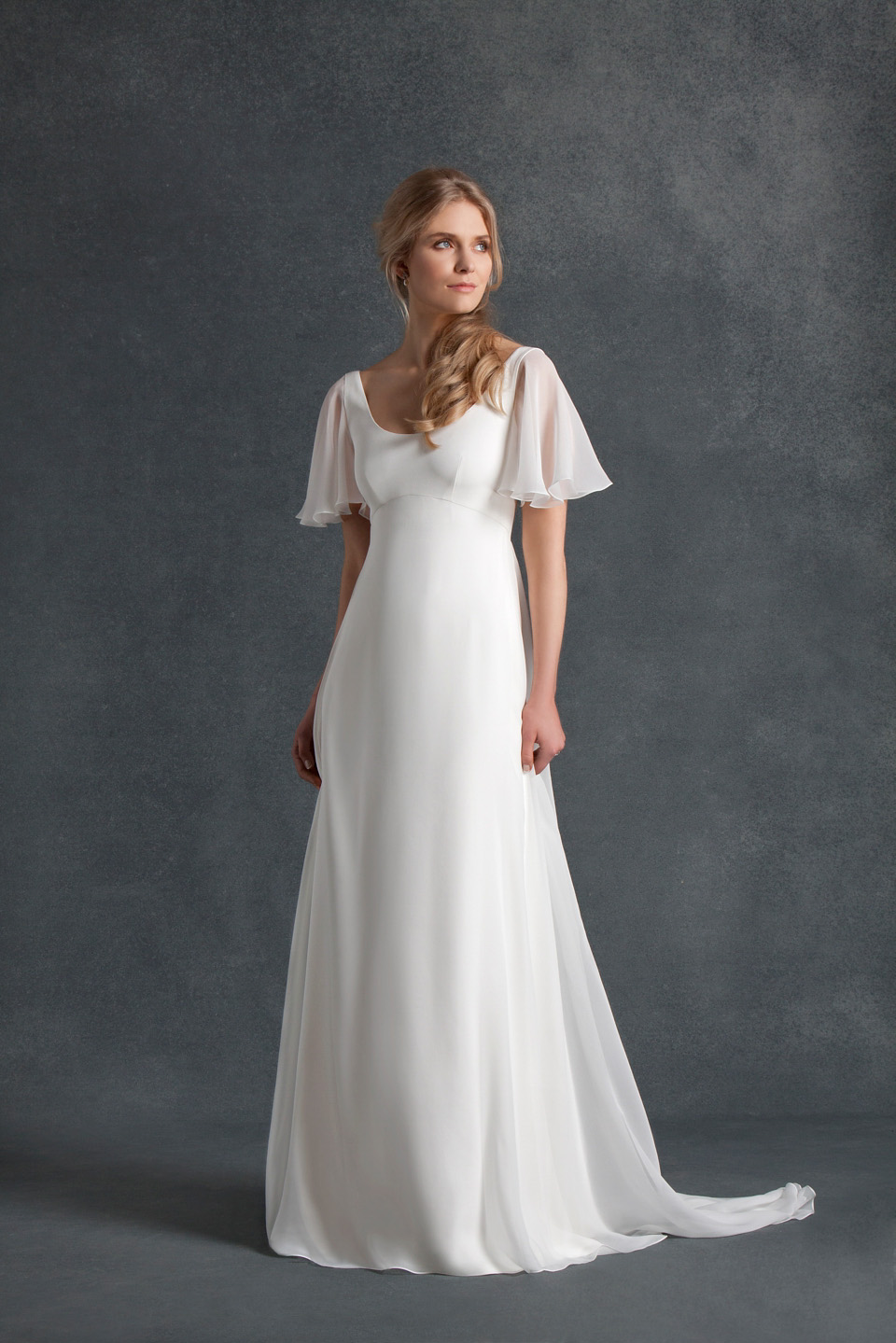 I adore the timeless elegant vibe of these images and the chic, simple, feminine aesthetic and silhouette of these gowns.
The focus for Emma and her team is on producing timelessly beautiful dresses that are made by hand, in Britain, for the discerning bride who appreciates quality and craftsmanship.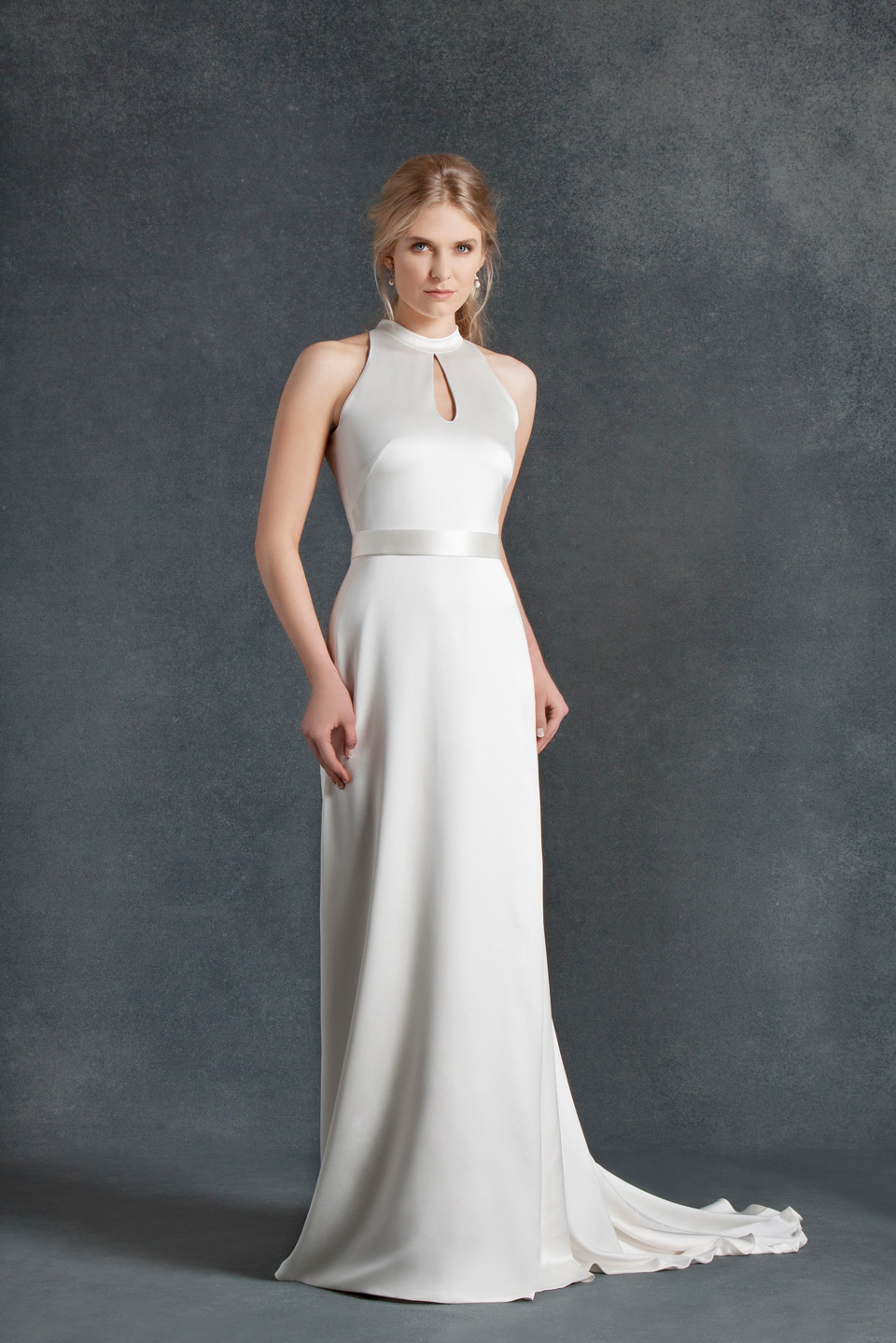 I take a great deal of pride in the fact the designers we promote through Love My Dress are responsible for creating really beautiful gowns with only the the highest quality fabrics. That they have a proven track record for providing the very best customer service. The one they they, we all share in common, is our passion for bridal fashion, and beautiful dresses.  Emma Hunt is very much a member of this gang, and I feel immensely proud to be able to use Love My Dress as a showcase for her creations – each born out of her absolute passion for what she does.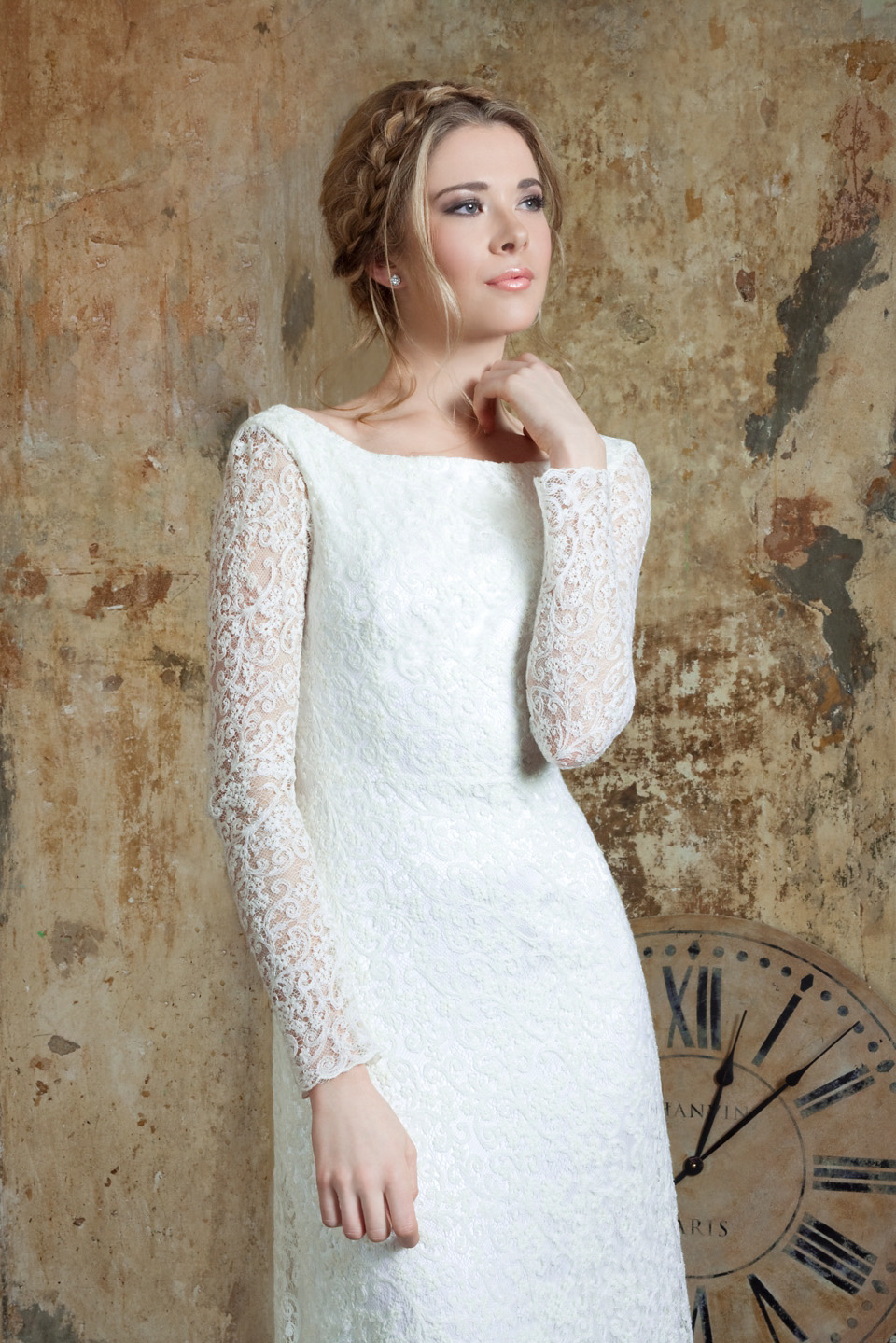 That's the difference, you see, between the kind of designer we like to support – they do what they do because of their personal and deep rooted passion and love for creating. I absolutely love that I can be a part of that scene and through it, that I get to discover brilliantly talented artisan designers like Emma.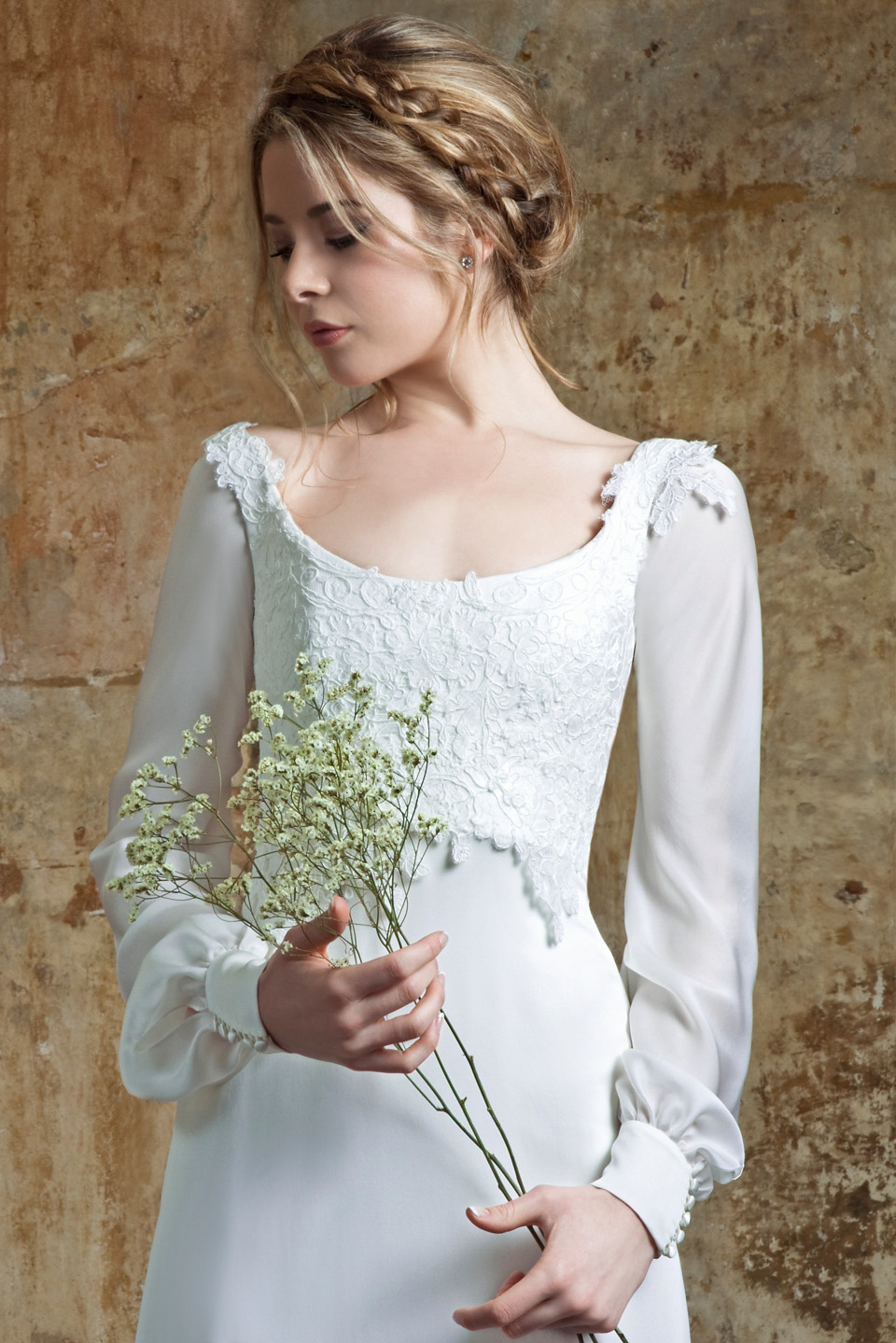 Emma Hunt London currently boasts two completely beautiful bridal collections – both of which are pictured in this post today. All of the dresses are made by hand in the designer's London studio using only the finest fabrics and natural fibres. A pure silk lining is added as standard to each gown to ensure its comfort and utterly luxurious feel.
The London Collection (pictured below with the distressed wall background) is a couture-designed, made-to-measure collection of dresses that adds drama to subtle sophistication, combining exquisite French lace, sumptuous satins and some gorgeous soft pastel colours.
The London Collection emanates elegant, classic style, but it's the sensational modern touches that set it apart. The London Collection evolves year-on-year to incorporate current trends, while still maintaining its timeless charm. The full collection can be viewed by appointment at the label's Wimbledon studio, while part of the collection is available at carefully selected boutiques across the country.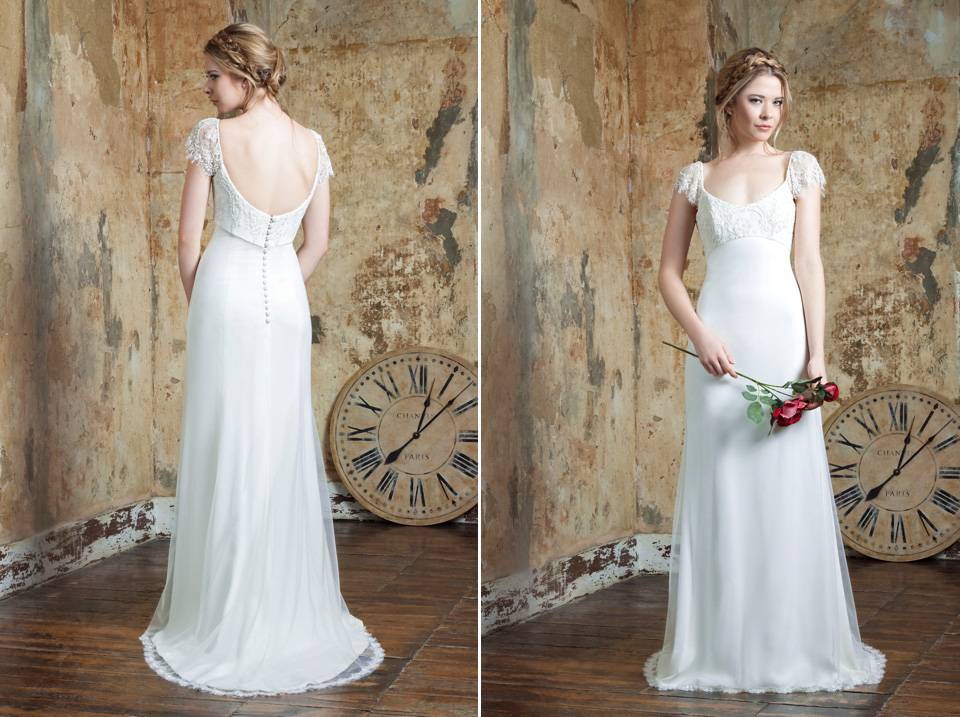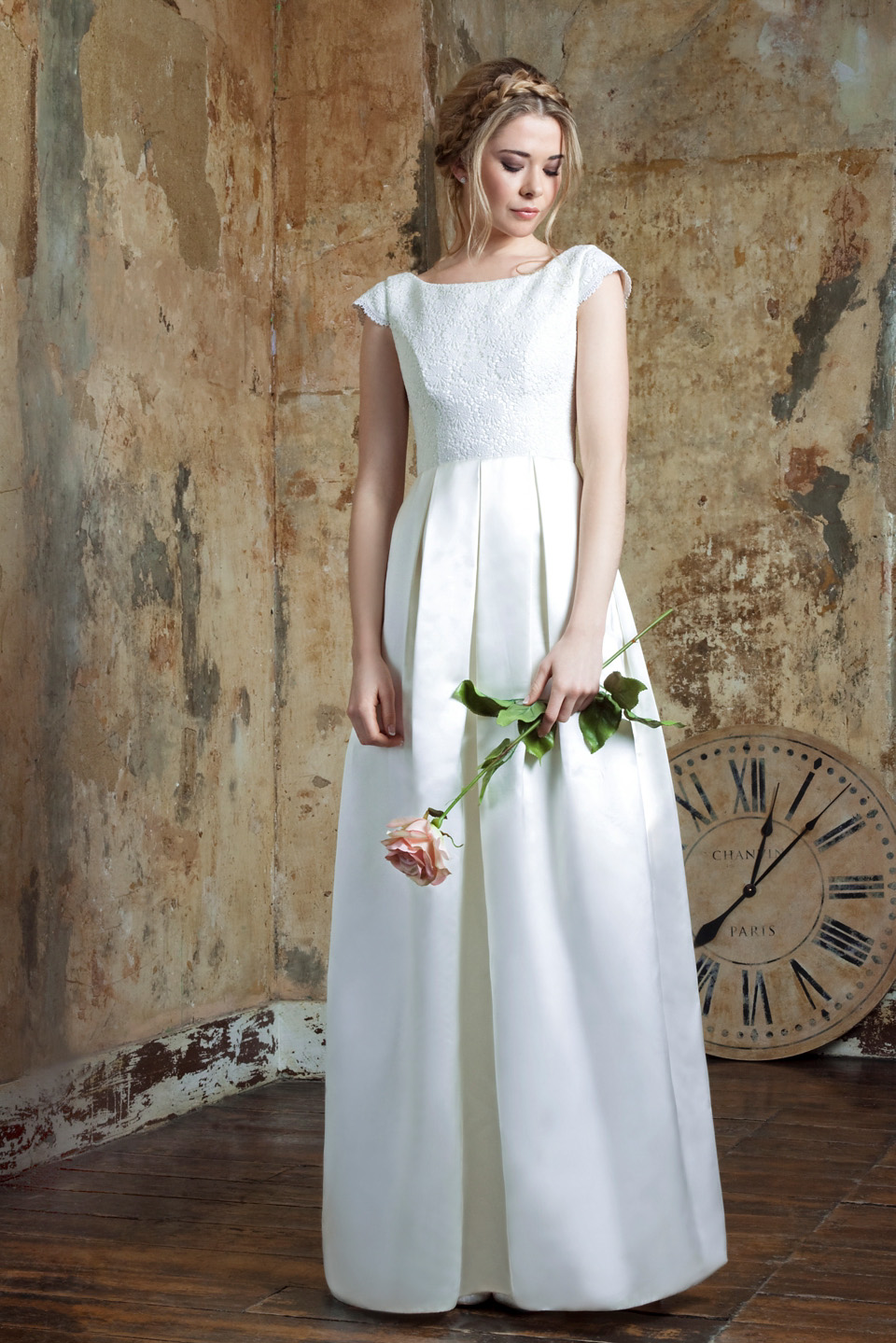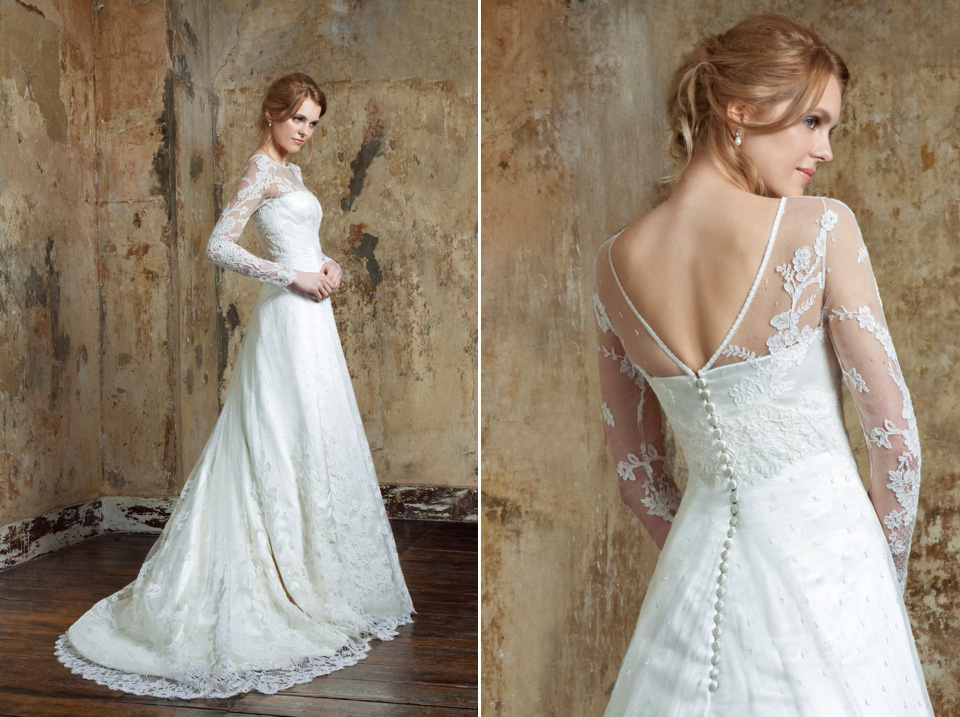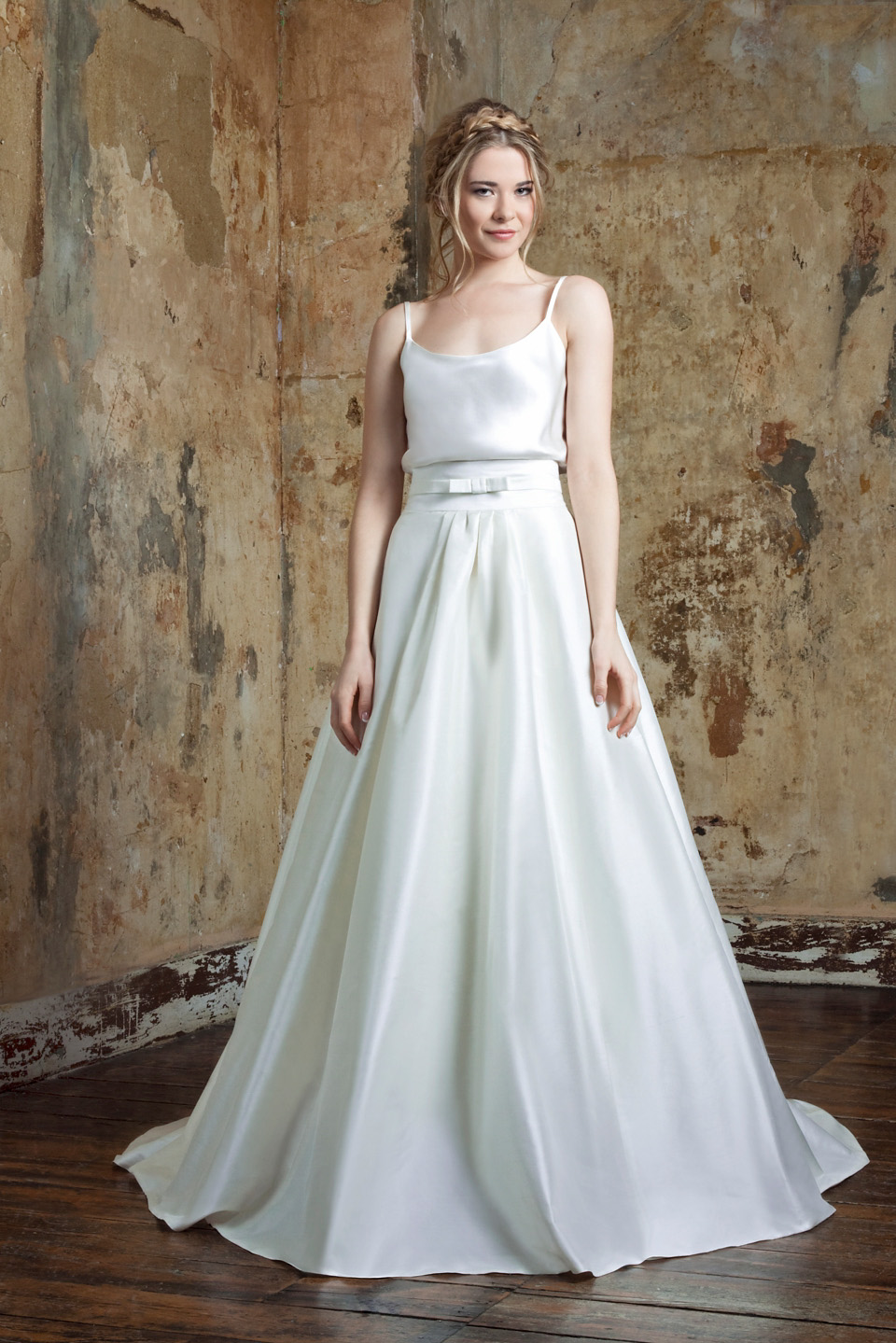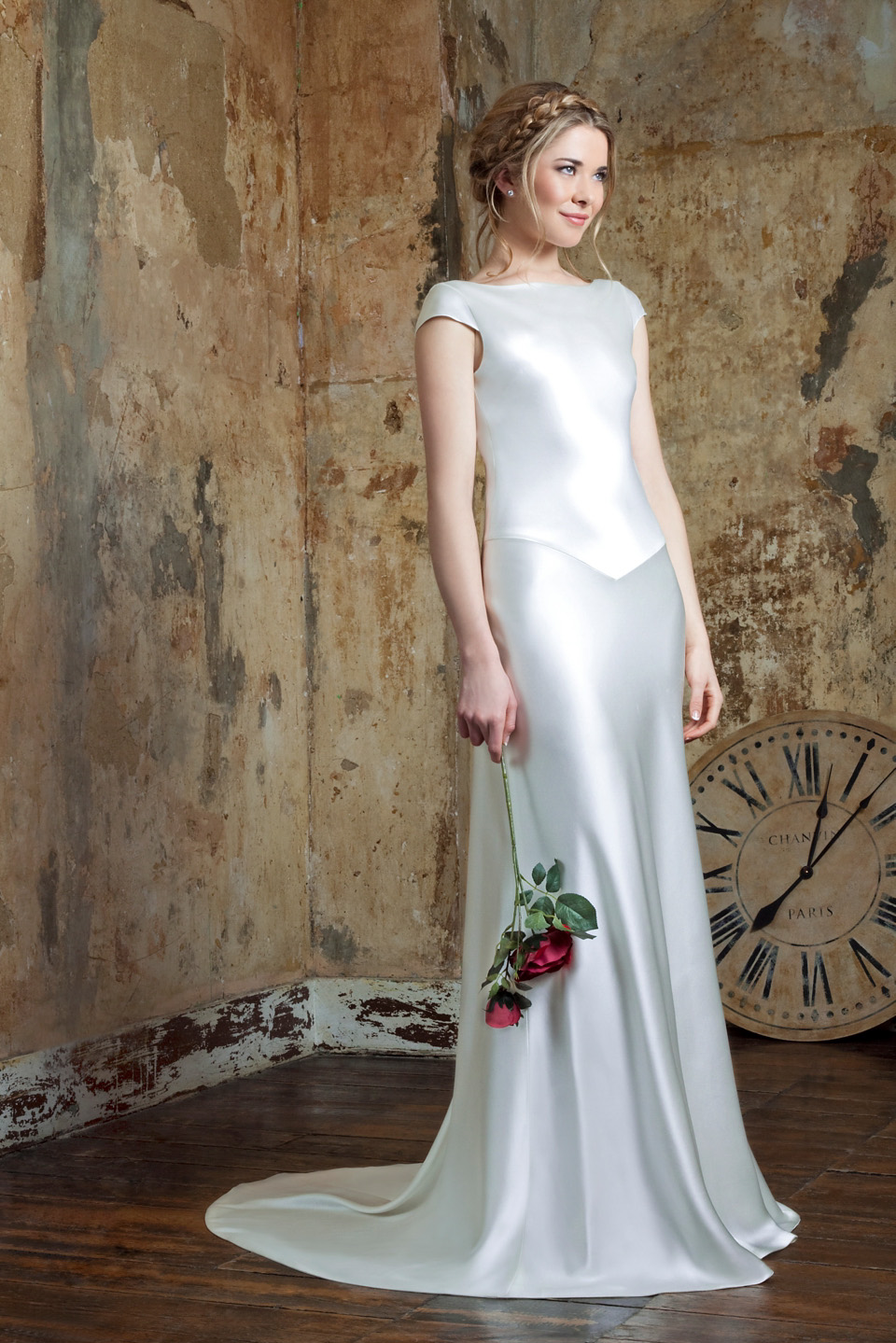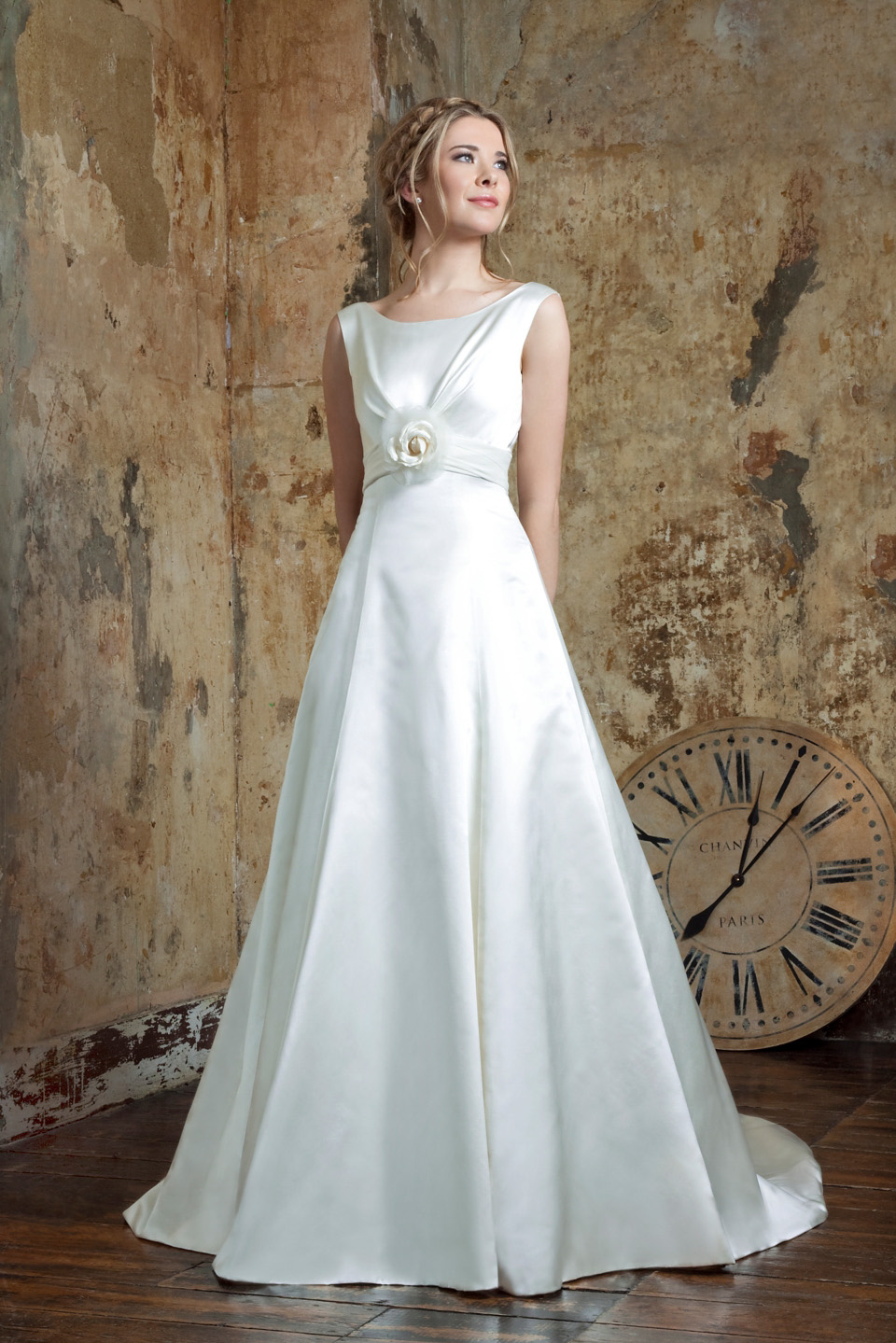 The Echo Collection (pictured below with the grey wall backbround) is the label's retail diffusion collection – slightly less expensive than the couture line, so the more ideal option for brides with a limited budget.
Created in divine fabrics such as crepe backed satin and silk marocaine, with delicate finishing touches and soft, shapely silhouettes, the Echo Collection is also available through a handpicked selection of retailers nationwide.
The 2016 Echo Collection, which will be displayed at the White Gallery in May, offers a softer more dreamy, demure collection with some high necklines and long sleeves. Inspired by the romance of Czech artist, Alphonse Mucha's Art Nouveau illustrations, along with the whimsical aesthetics of a Midsummer Night's Dream, the collection evokes the glamour of bygone eras, with references to the 1930s jazz club decadence of the film, The Cotton Club.
Working with a small, highly trained team, designer Emma's focus on quality craftsmanship ensures that all of her designs are British made under her careful supervision.
Emma Hunt says: "It's really important to me that I can personally ensure the second-to-none quality of every gown that leaves our studio. That's why I work so closely with such a trusted team. All of our dresses are not only made in Britain, but crafted by our close-knit expert team comprised of our dedicated pattern cutter and machinist."
For Emma, the choice of fabrics is essential to her design process.
"I'm not someone who designs on a theme," she says, "I find I'm led more by fabrics, shapes and styles. I feel that the choice of fabrics is integral to the end design – a silhouette in one fabric could hang magnificently, but in another fabric could fall rather flat. For me, it's all about texture, movement and shape."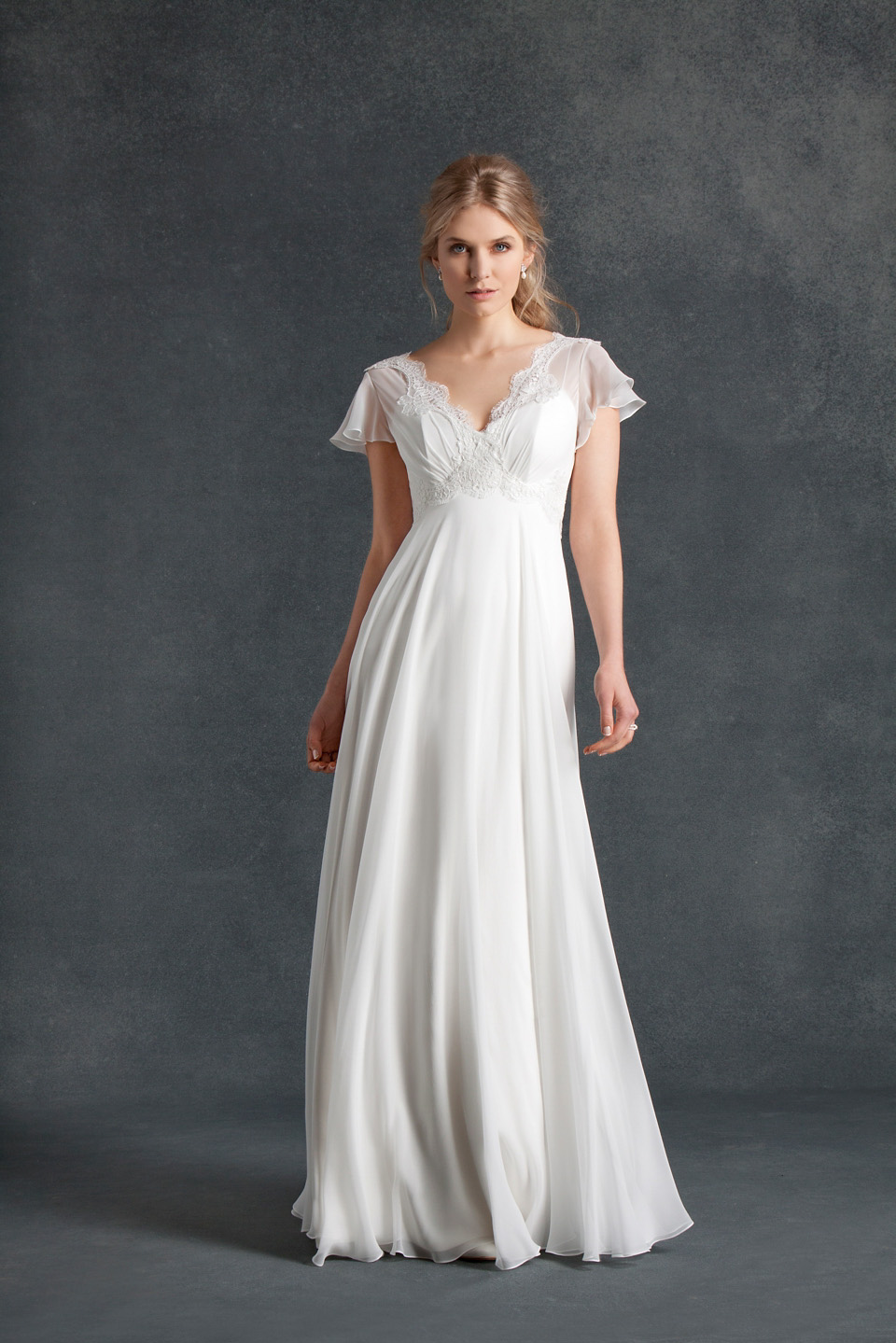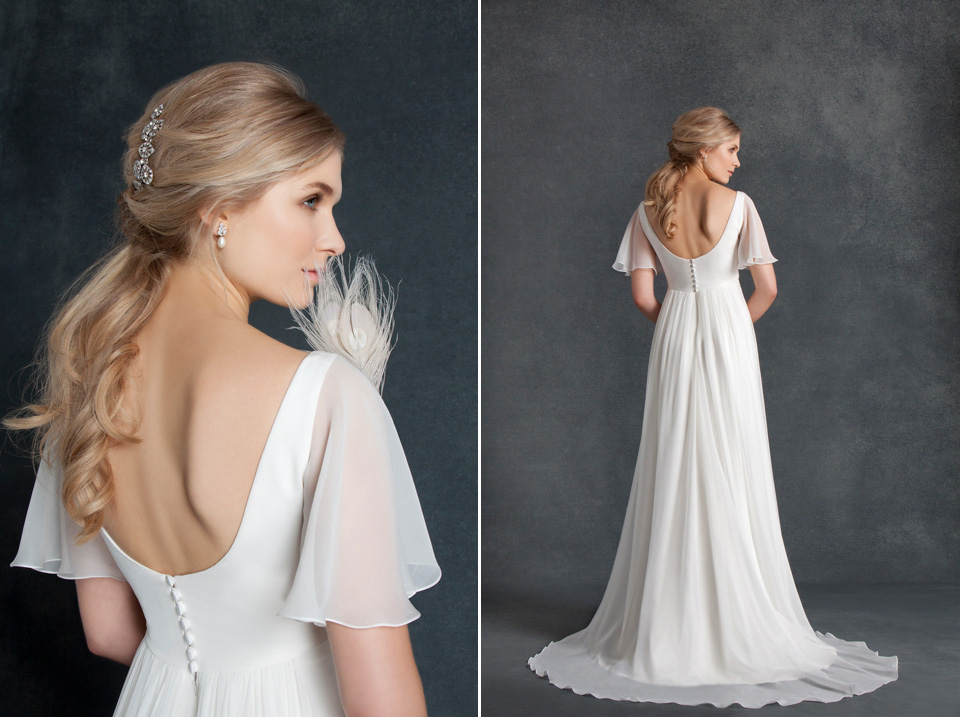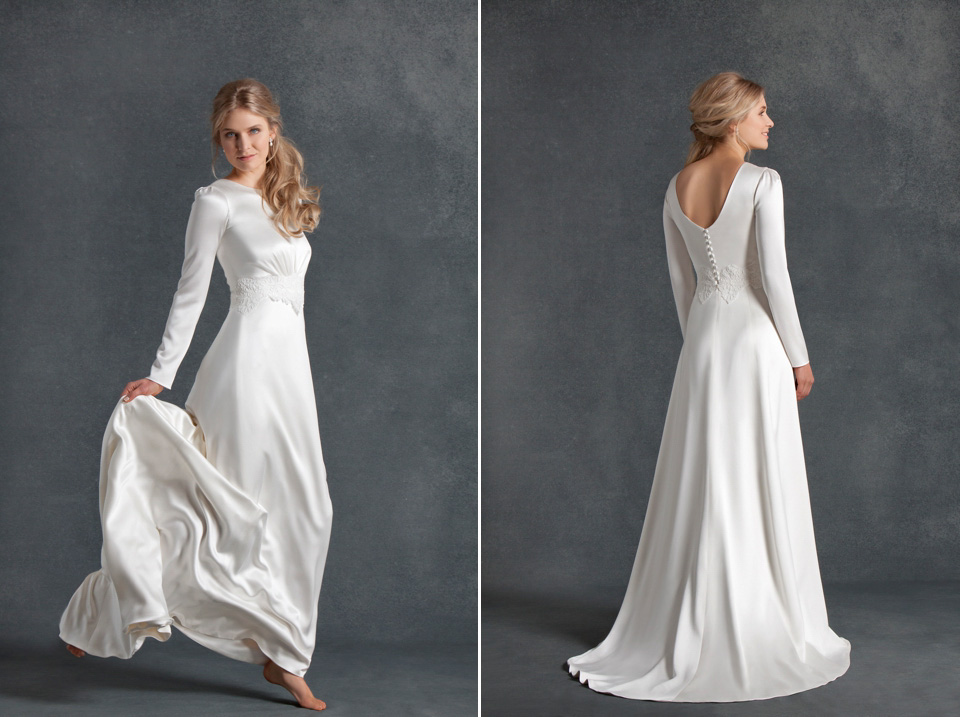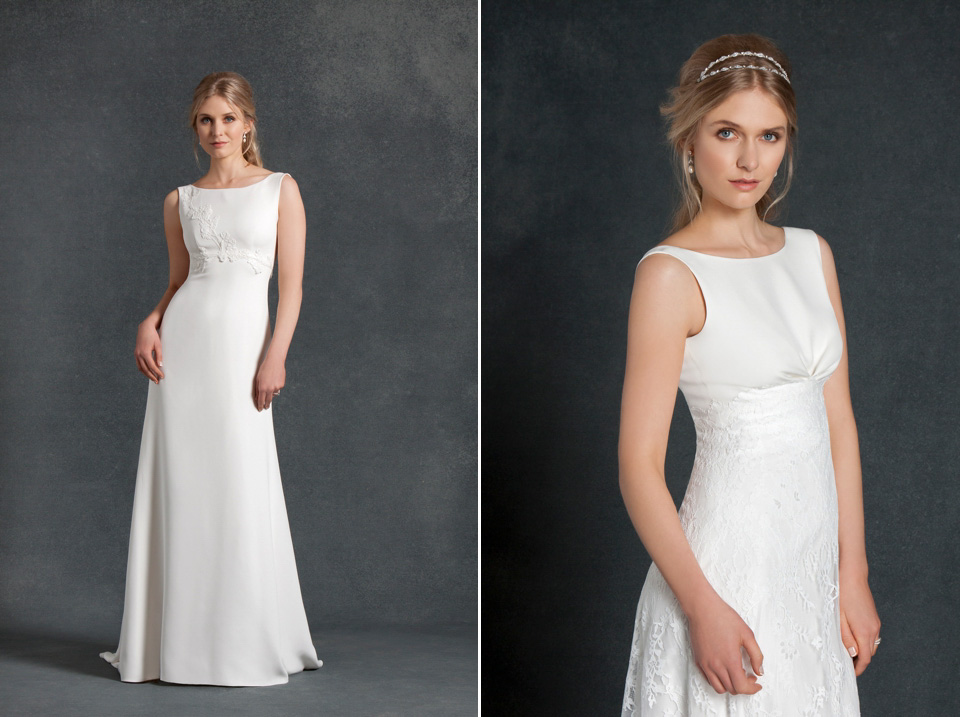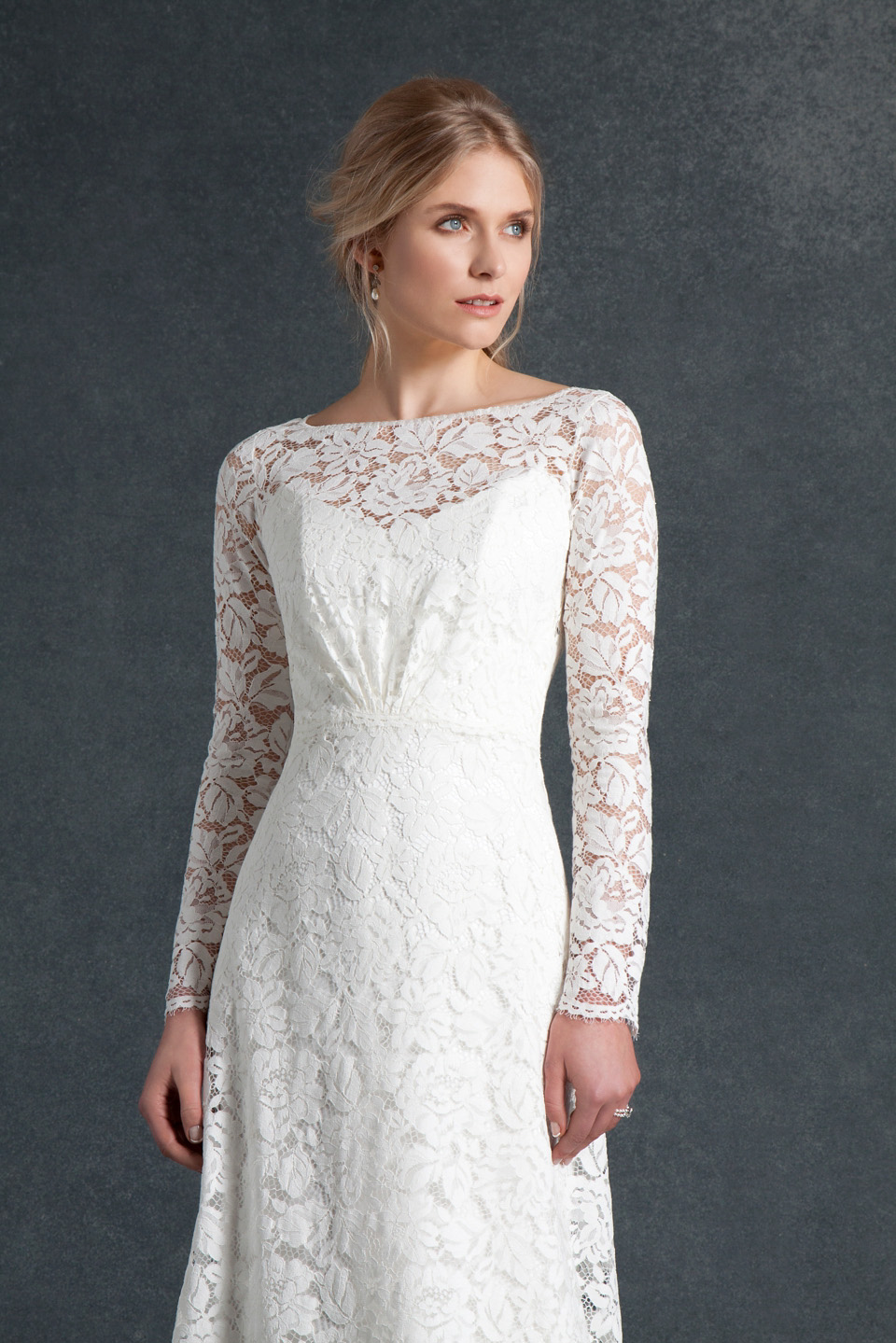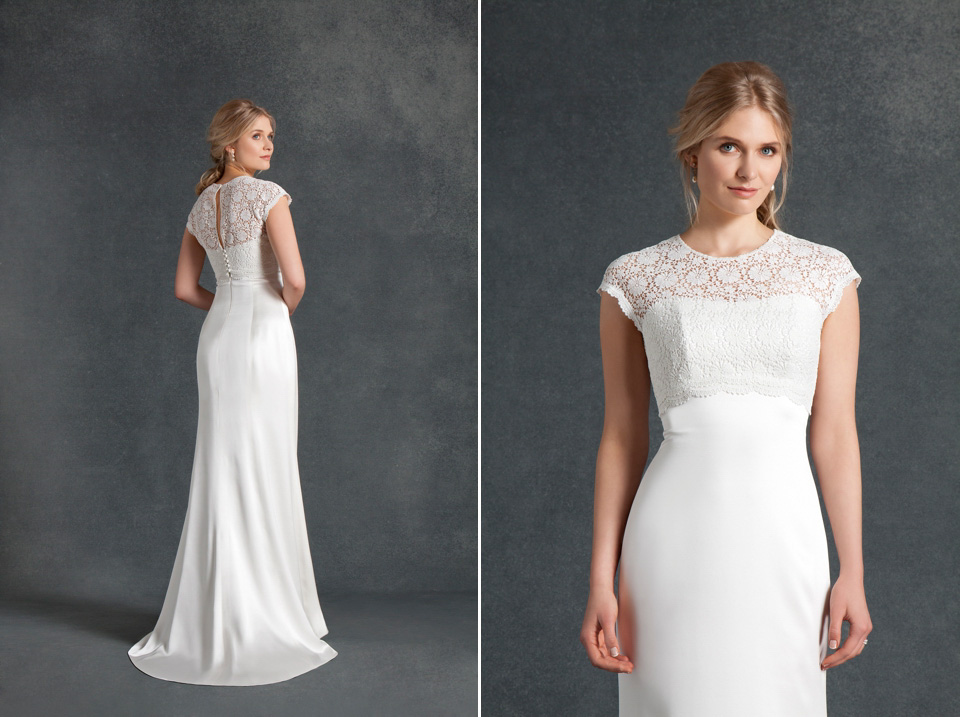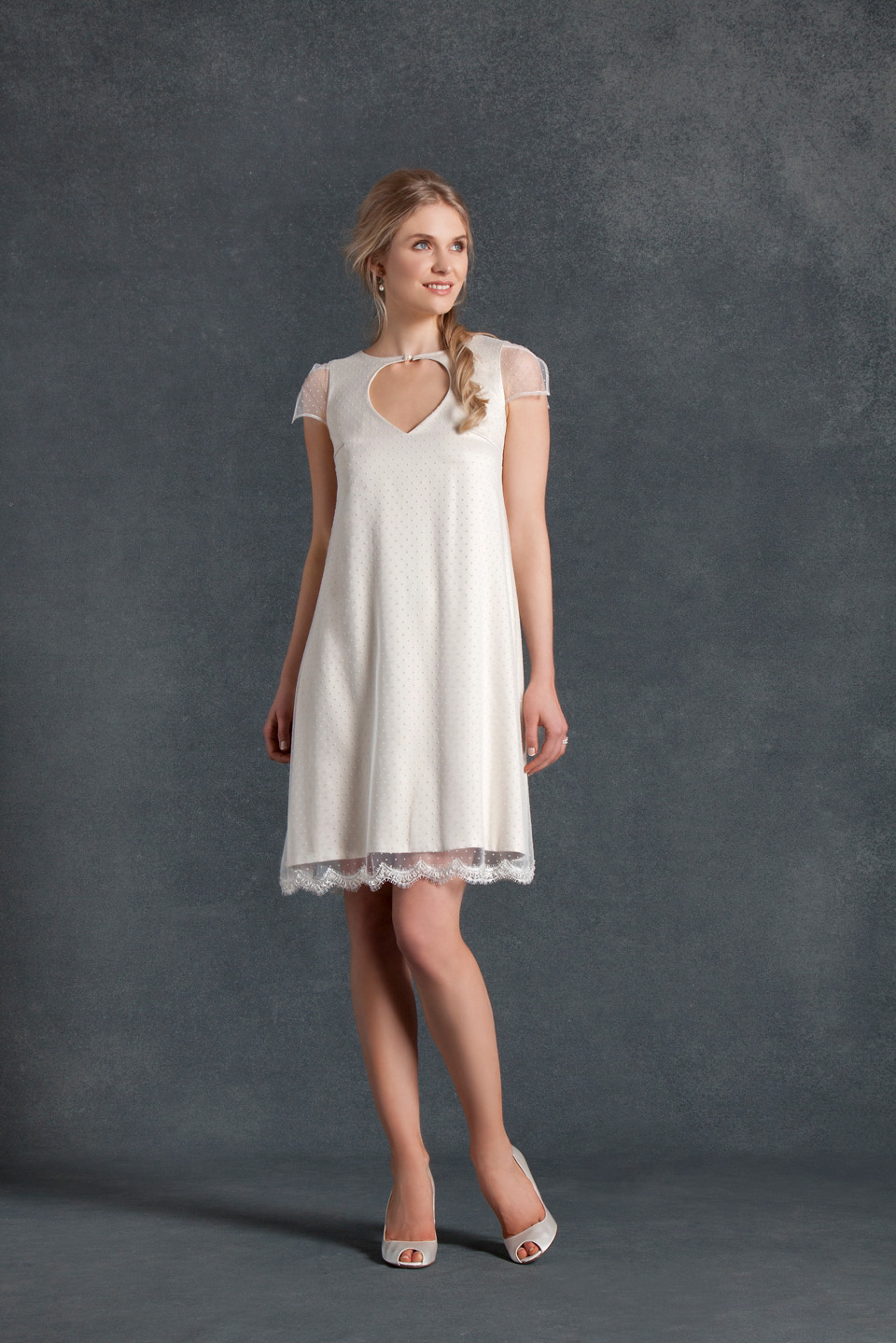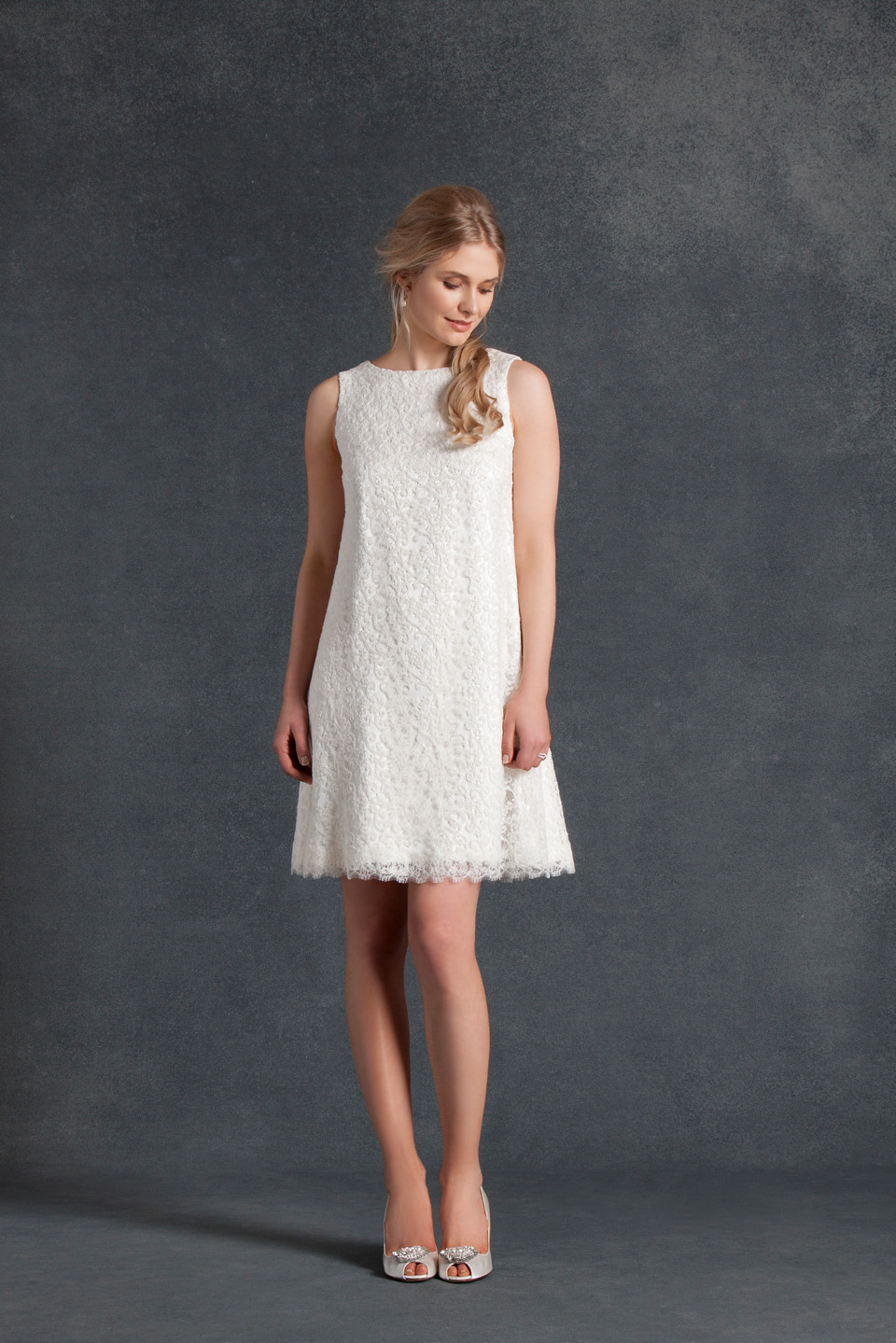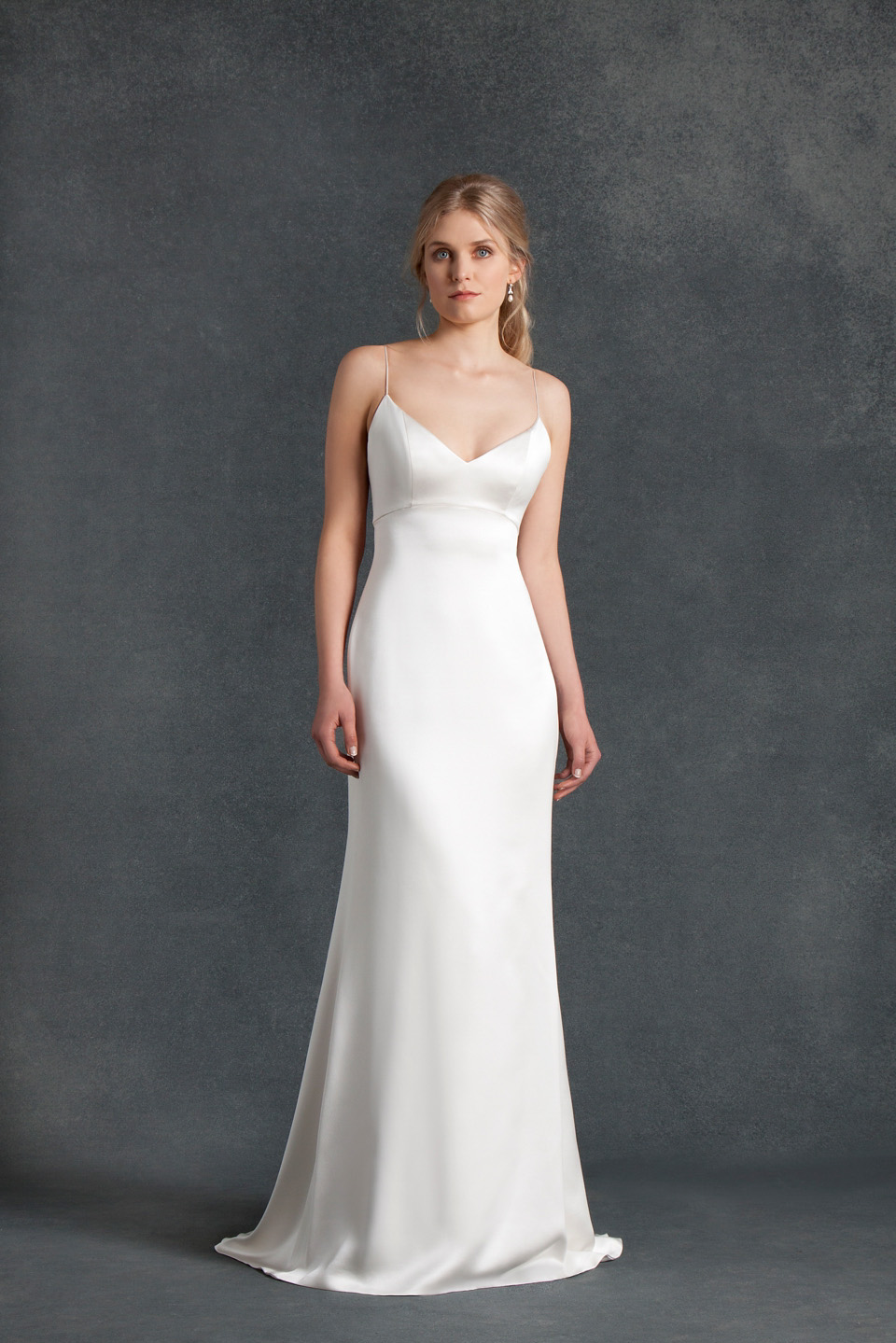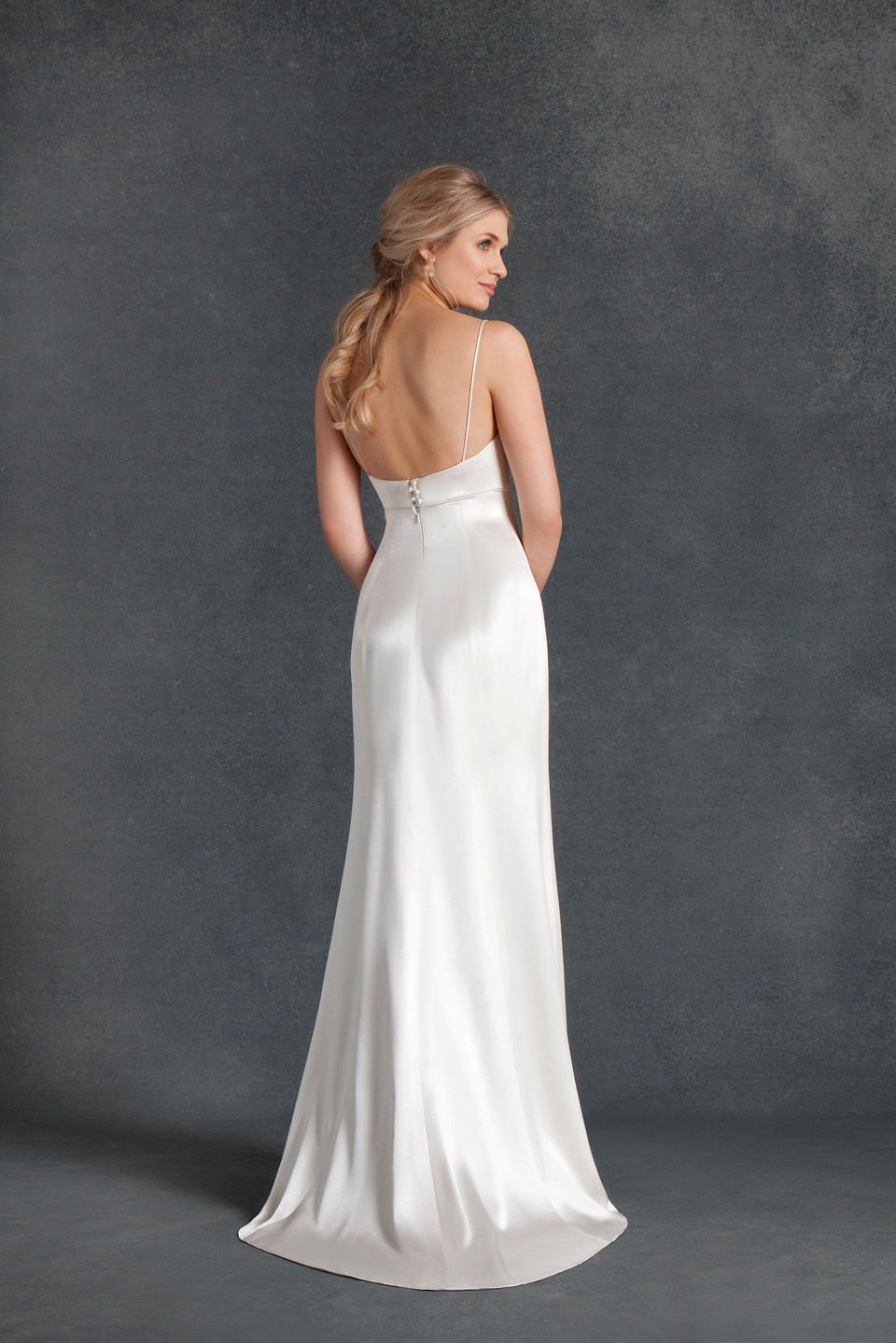 Beautiful, timeless and incredibly elegant – perfect for the Love My Dress bride..
All Emma Hunt London gowns share several instantly recognisable hallmarks. Regardless of the collection, each gown contains an added touch of opulence, with a pure silk inner lining and subtle in-built structuring for discreet support and shaping.  The London Collection begins at £2,600, the Echo Collection from £1,900 and the bespoke service from £3,500.
For further information, please visit emmahunt.co.uk.  You will also find Emma on Instagram, Facebook and Twitter.
Love Annabel  x