One of the most exciting things that landed in my inbox over the past 3 months was an invite to Jenny Packham's catwalk show in New York, for the launch of her 2016 bridal fashion collection.  Total and utter bummer then that I was already committed and unable to attend.
[fve]https://www.youtube.com/watch?v=GDuWLflH-hM[/fve]
An email that arrived shortly after this, inviting me behind the scenes to spend time with the designer herself in her Atelier (a blogging exclusive!) more than made up for this however. Watch this space lovely readers. I have so much to share with you!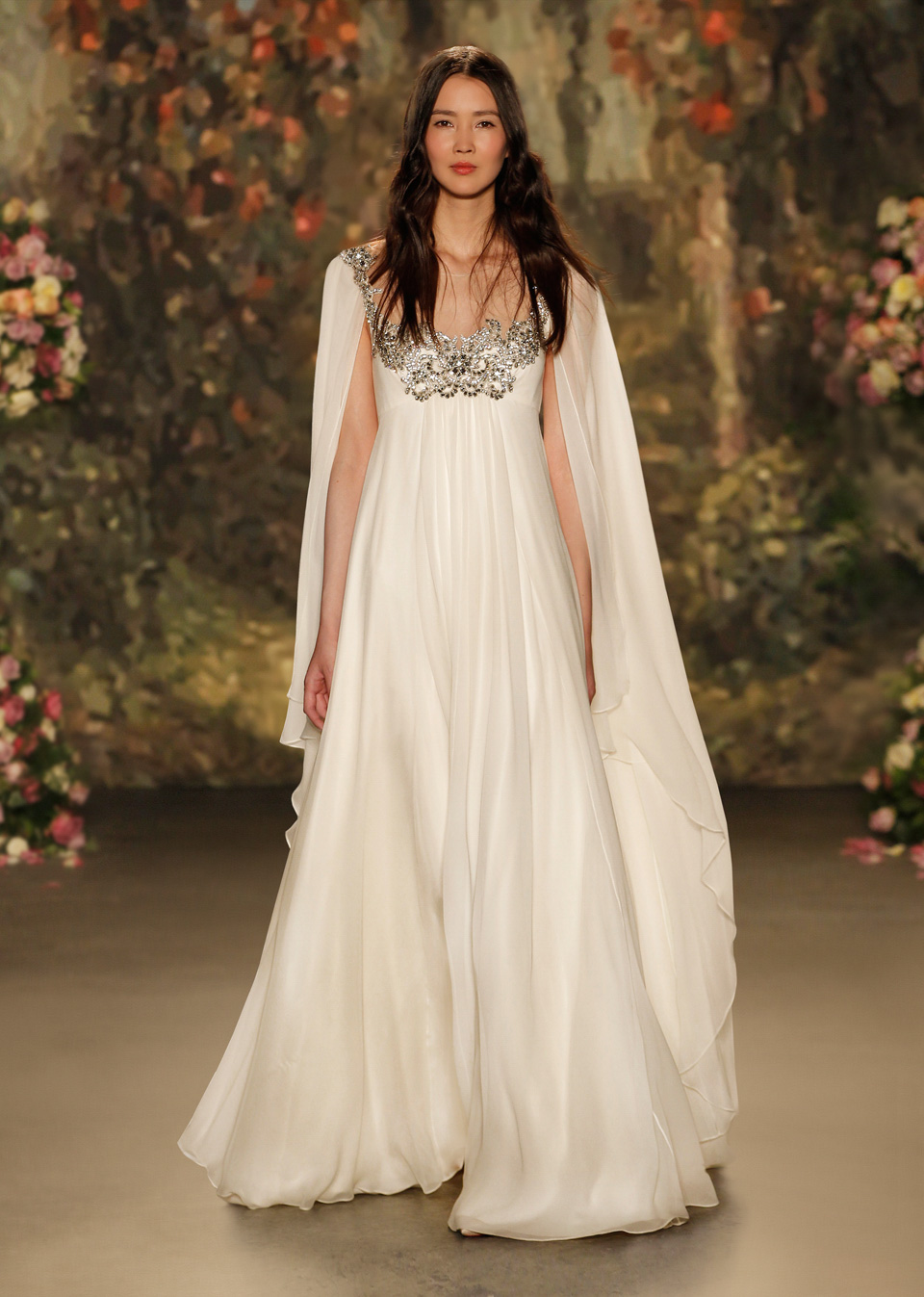 So whilst I wasn't able to attend the recent New York show launching Jenny's gorgeous  new designs, I am able to share with you images from the show – these are the brand new Jenny Packham gowns that your nearest Jenny Packham stockist will be supplying from around September onwards. I thought you might like to lose yourself in an afternoon reverie of pretty gowns and beautiful styling (I am so in love with the elegant makeup and long, loose, wavy tresses)…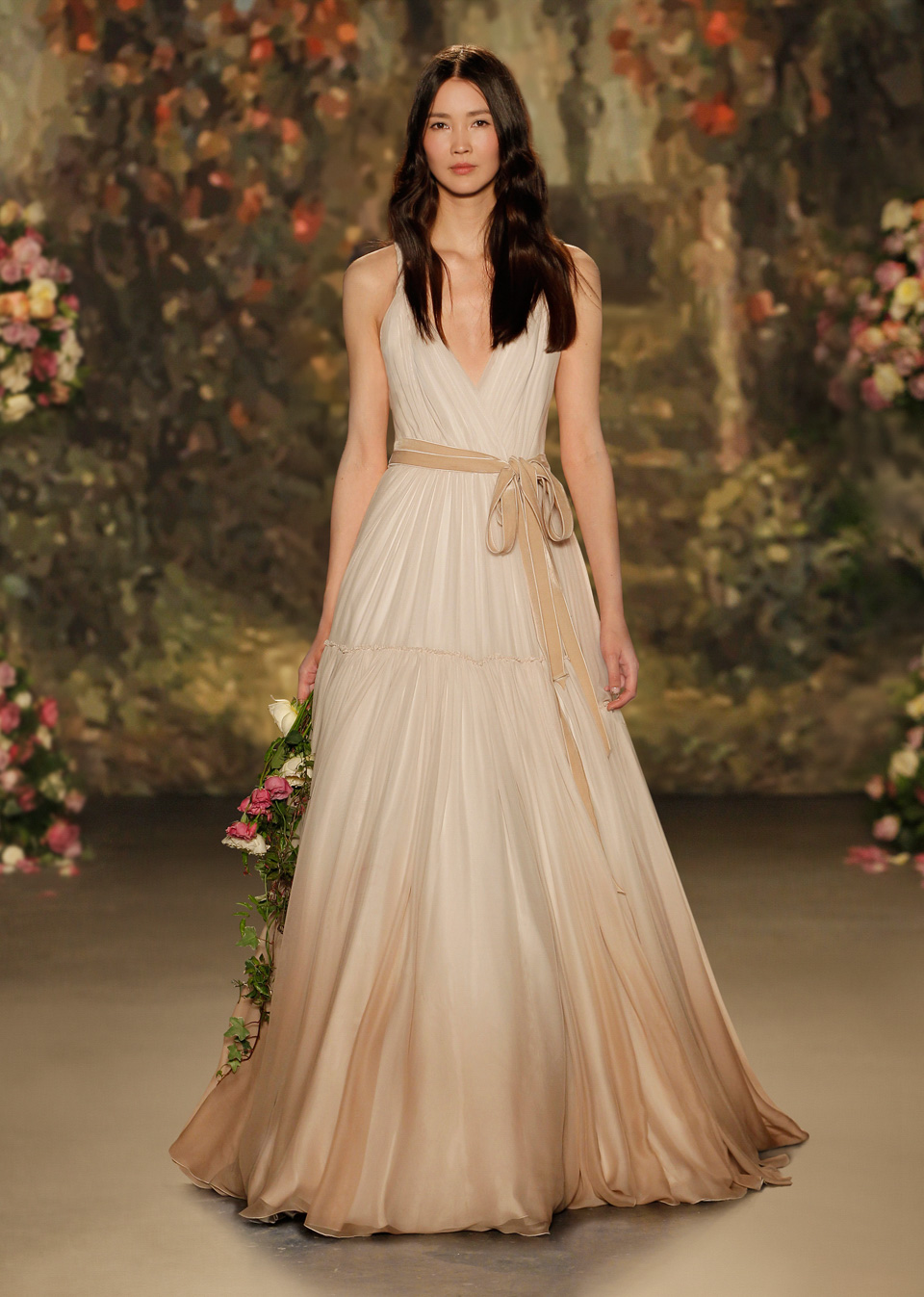 Jenny Packham is a bridal fashion veteran – I wore one of her gowns on the day I married the love of my life (a day that changed completely changed my life – and career!) and I continue to be one of her biggest fans.
For her latest collection, Jenny turned to one of the most famous poets and playwrites ever known.  In Shakespeare's fairy realm, the natural world in all its beauty and abundance is enhanced and glorified, under the rule of their ethereal and willful queen, Titania.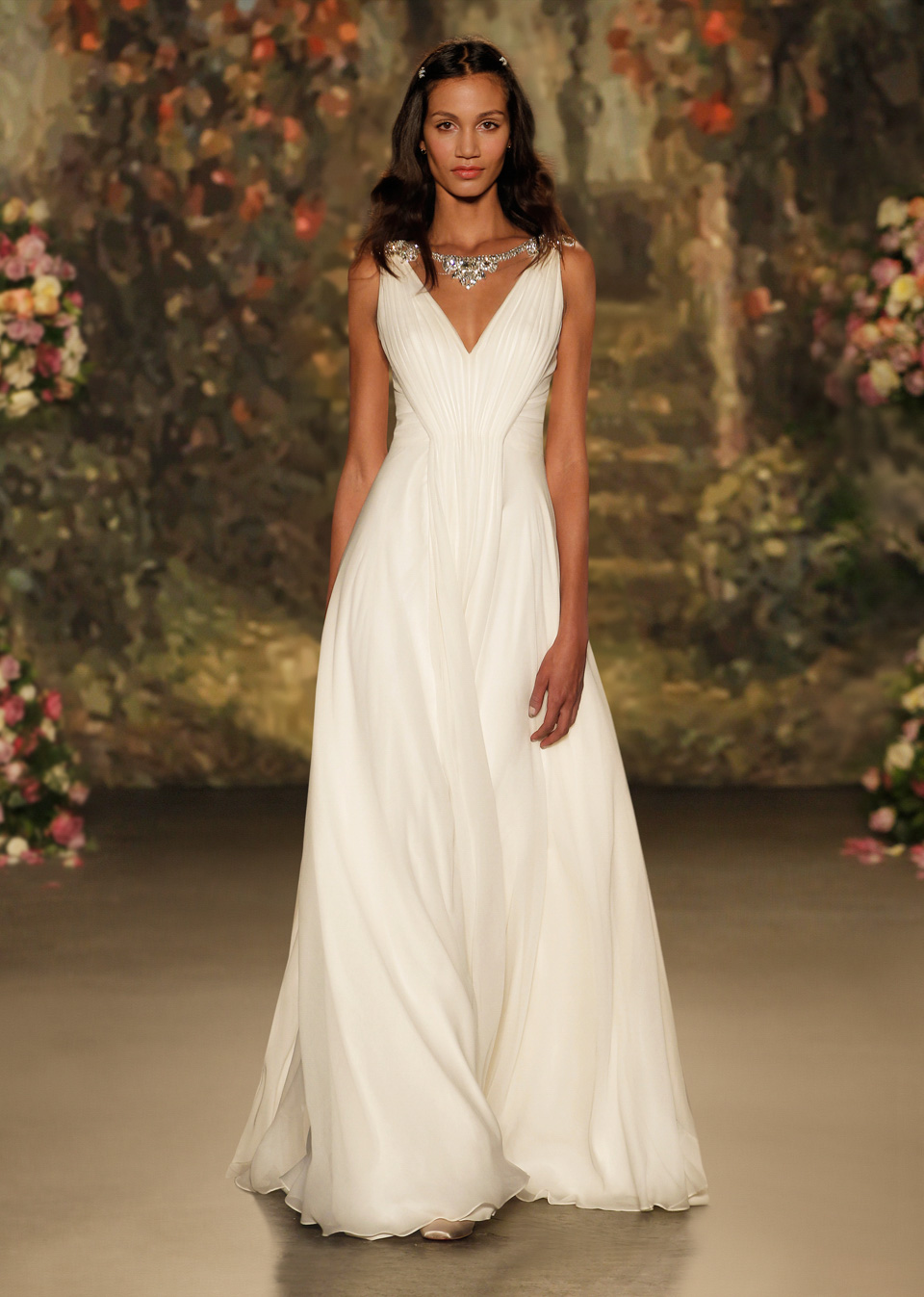 Inspired by this enchanted kingdom and the characters of A Midsummer Night's Dream, the 2016 Collection features celestial silk tulles, romantically sculptured corsetry and cascading silk chiffon.
I know a bank where the wild thyme blows, Where oxlips and the nodding violet grows, quite over-canopied with luscious woodbine, With sweet musk-roses and with eglantine. (A Midsummer Night's Dream, William Shakespeare)
Appliqué organza blooms, majestic ostrich feathers, crystal foliage motifs and delicate floral lace celebrate the lavish artistry of nature: opulent velvet bows add texture and hues of soft meadow green evoke the shades of summer. Swarovski crystals dance in the light adding an otherworldly, whimsical grace to a collection inspired by a midsummer dream and a fairy queen.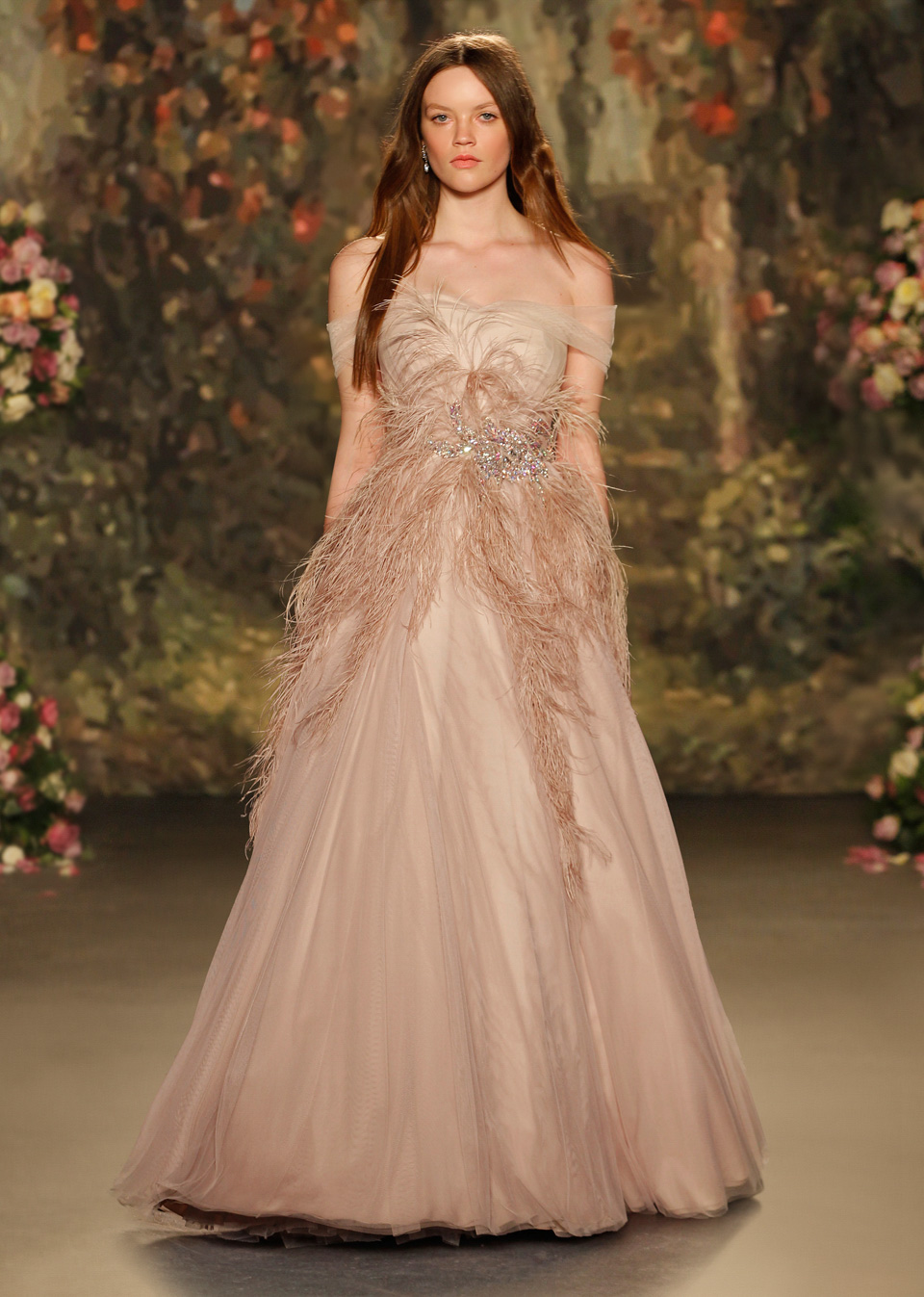 Jenny has focussed on blending red carpet worthy elegance with fierce, fashion forward designs for this collection – take a look at those statement shoulders.  I love that she has also remained true to her signature aesthetic for embellishment and sparkle.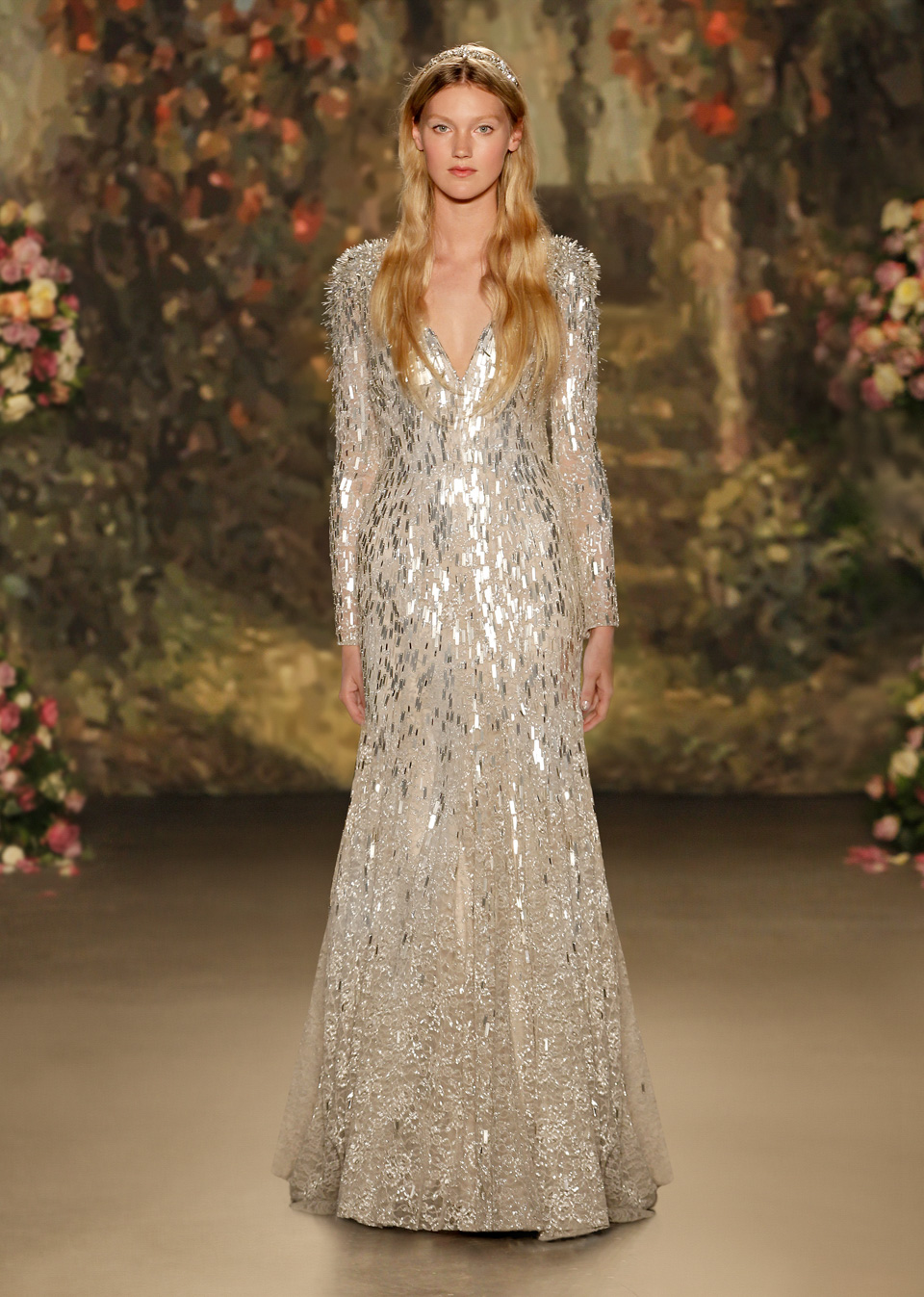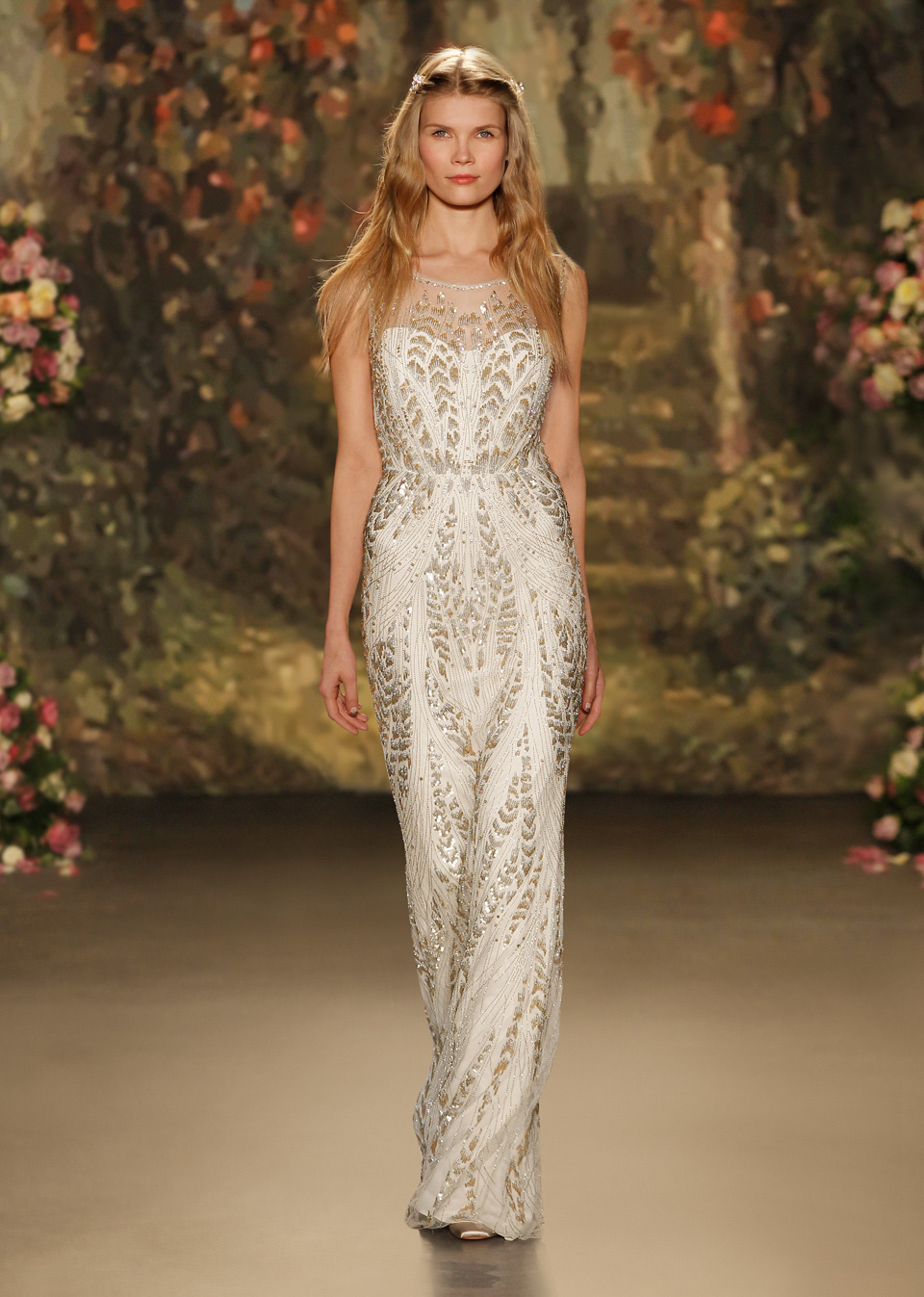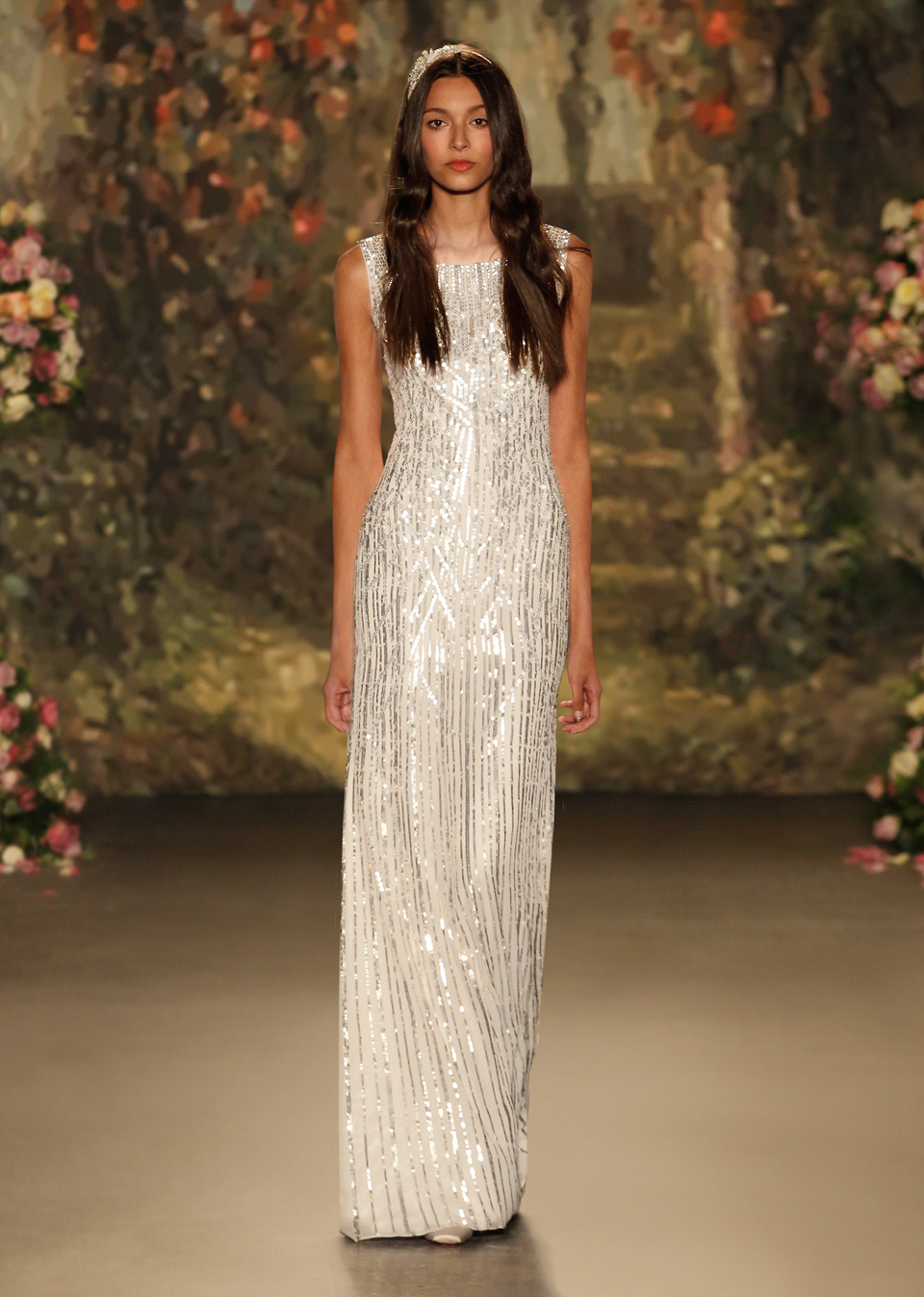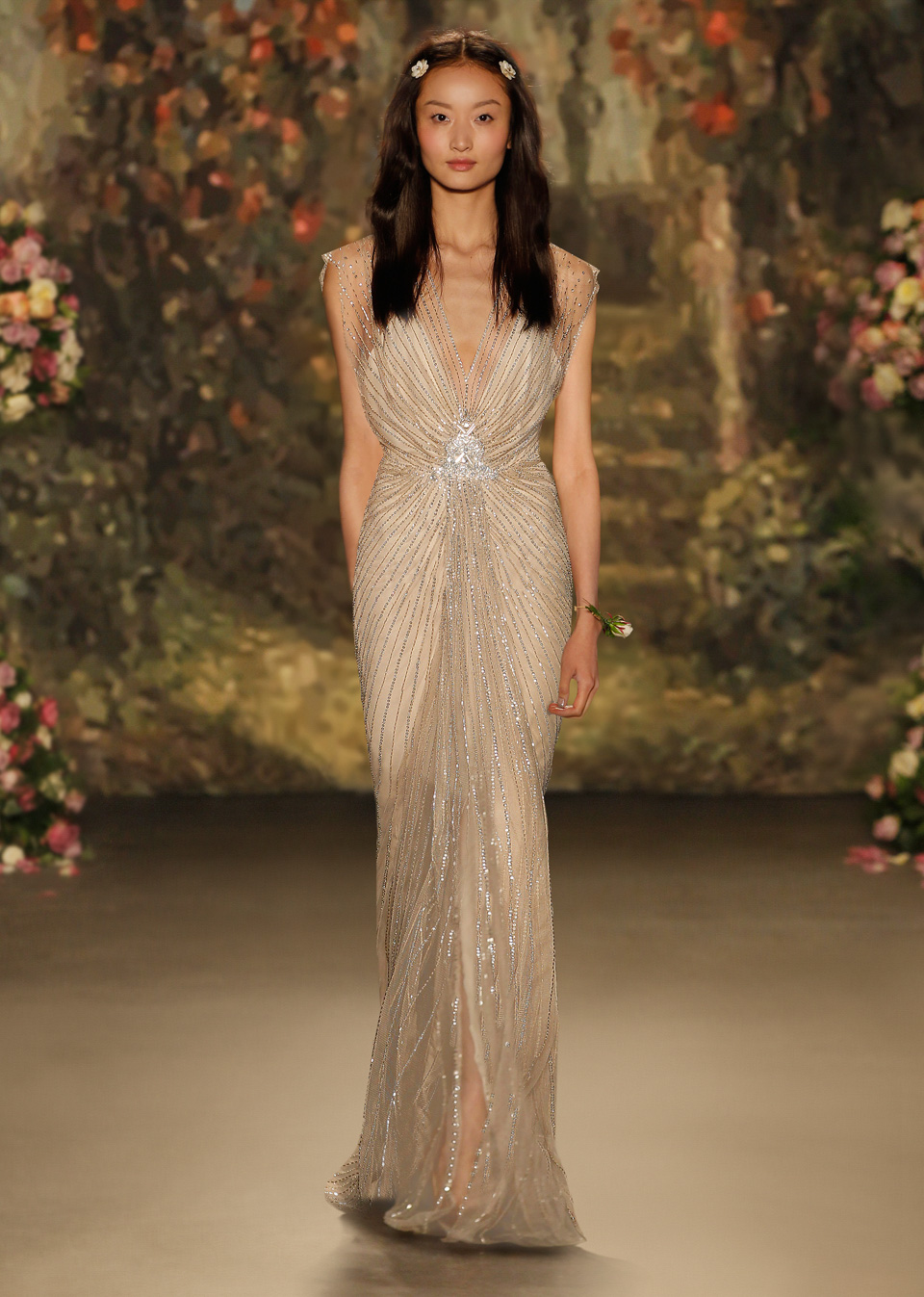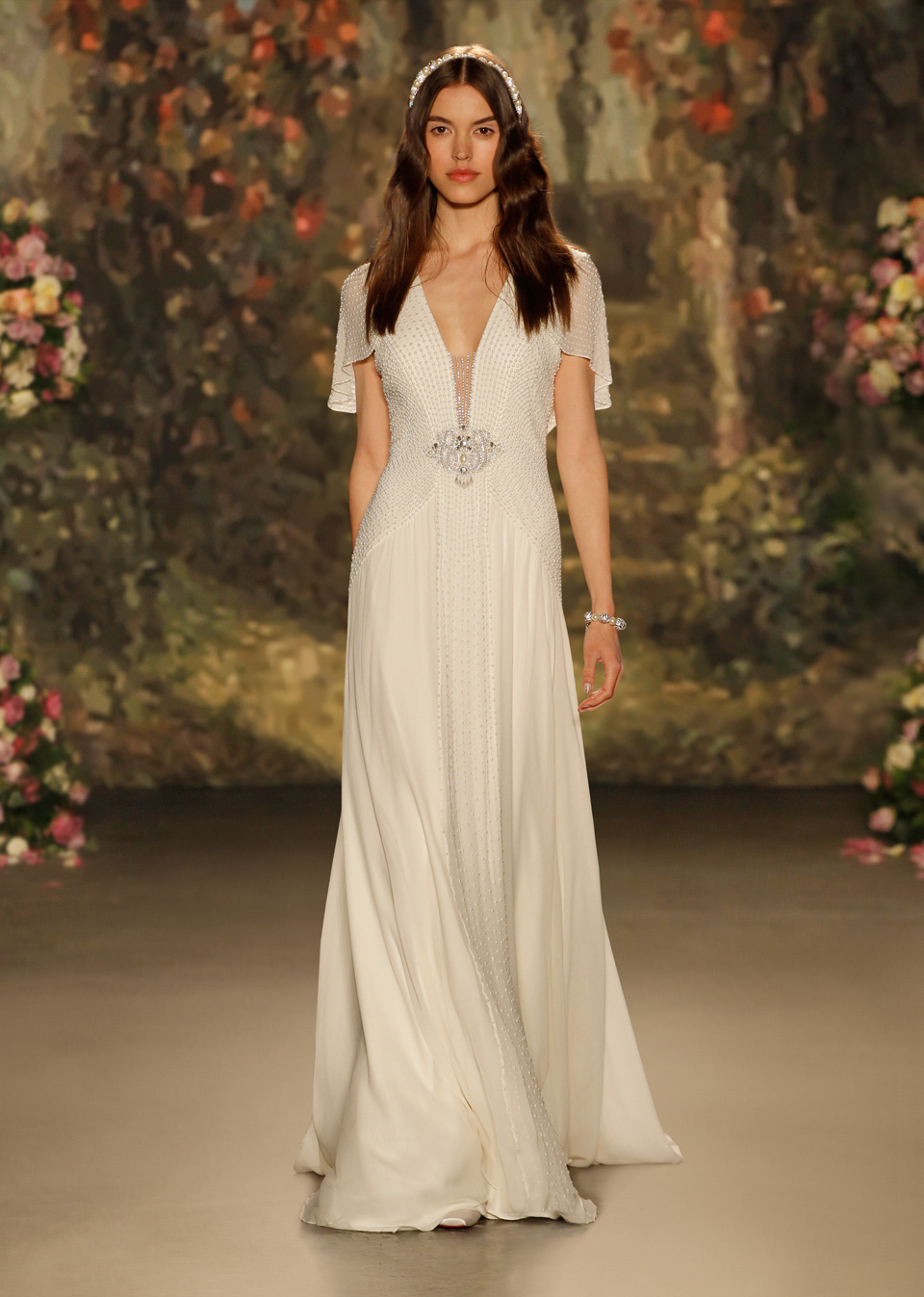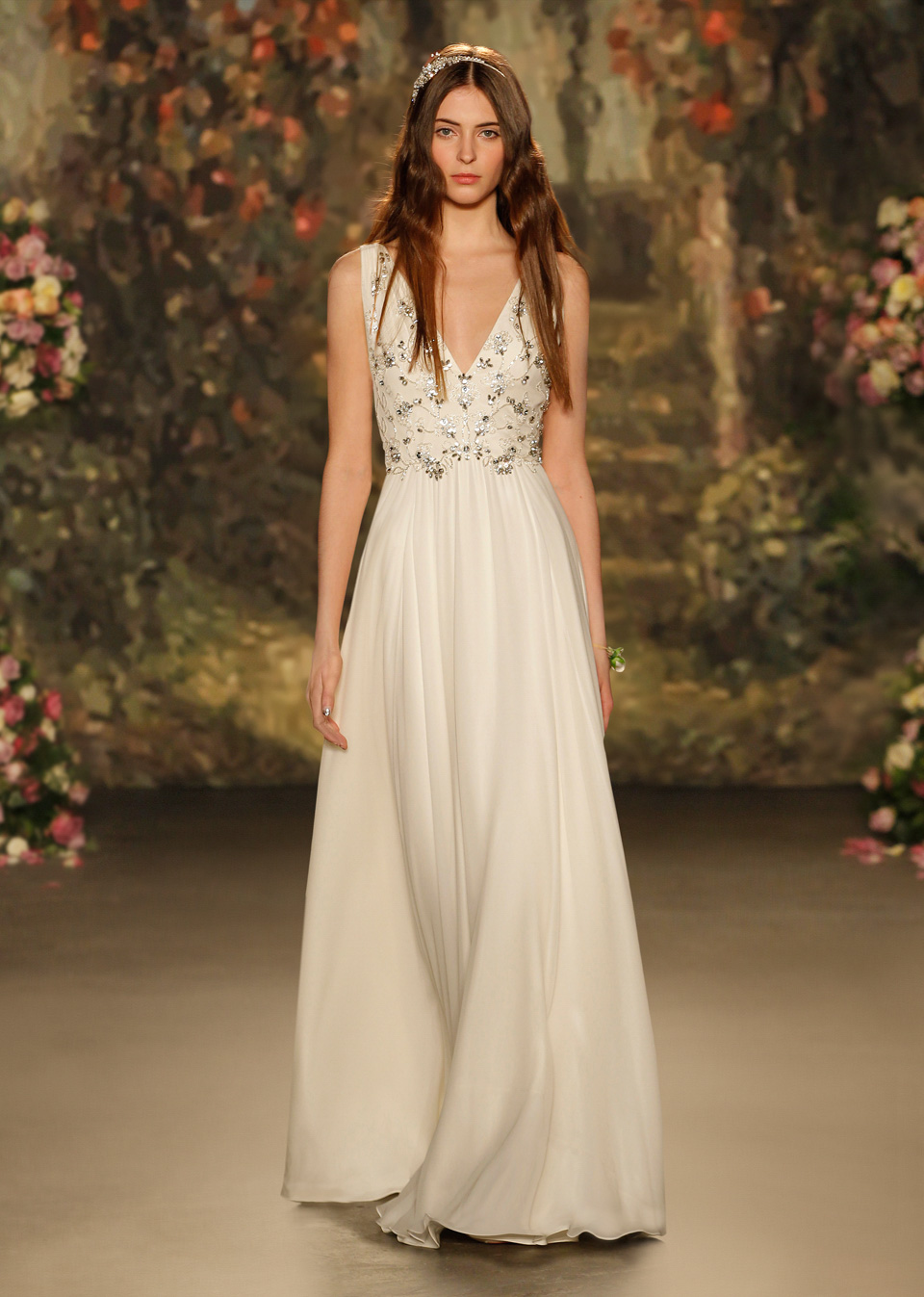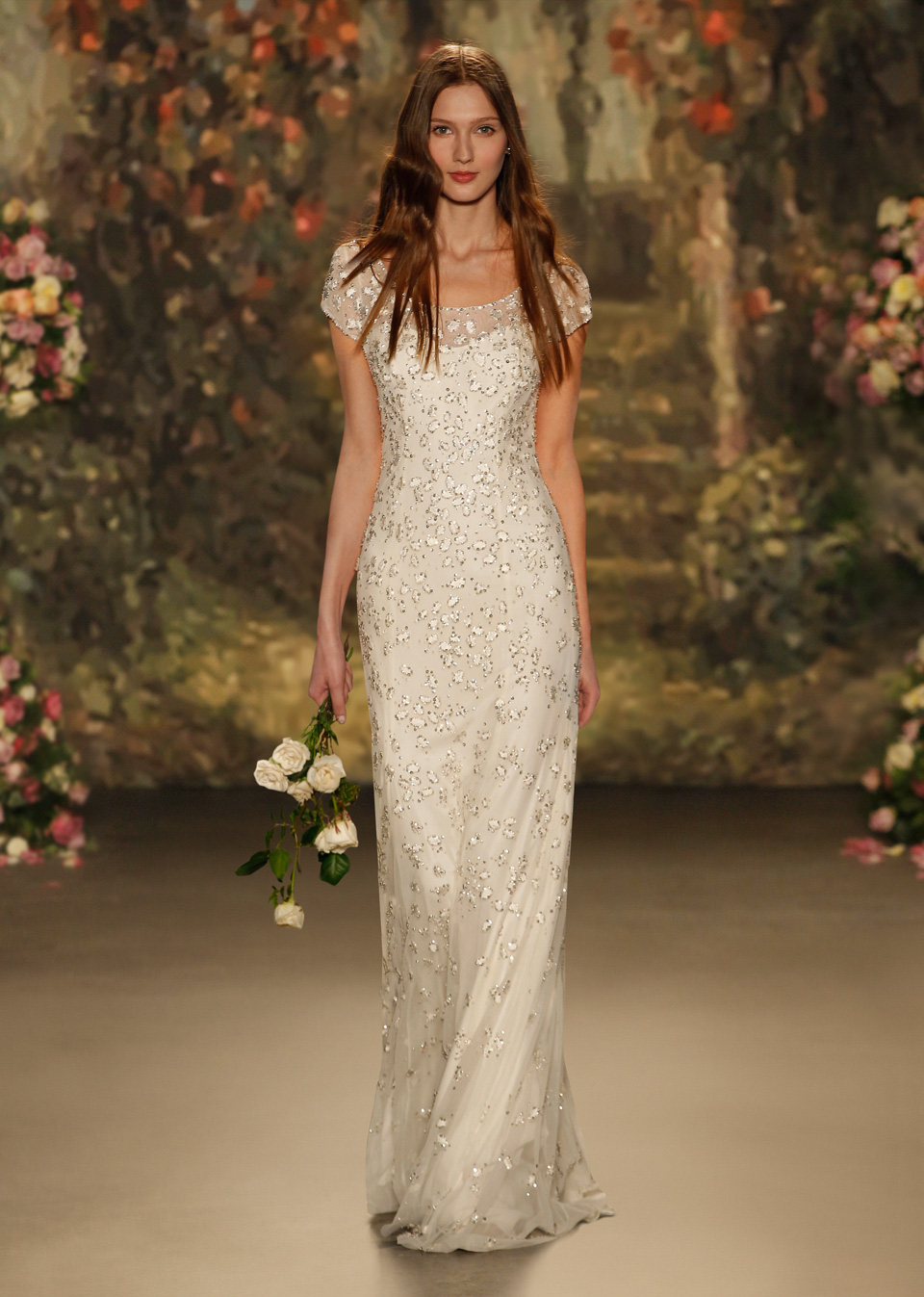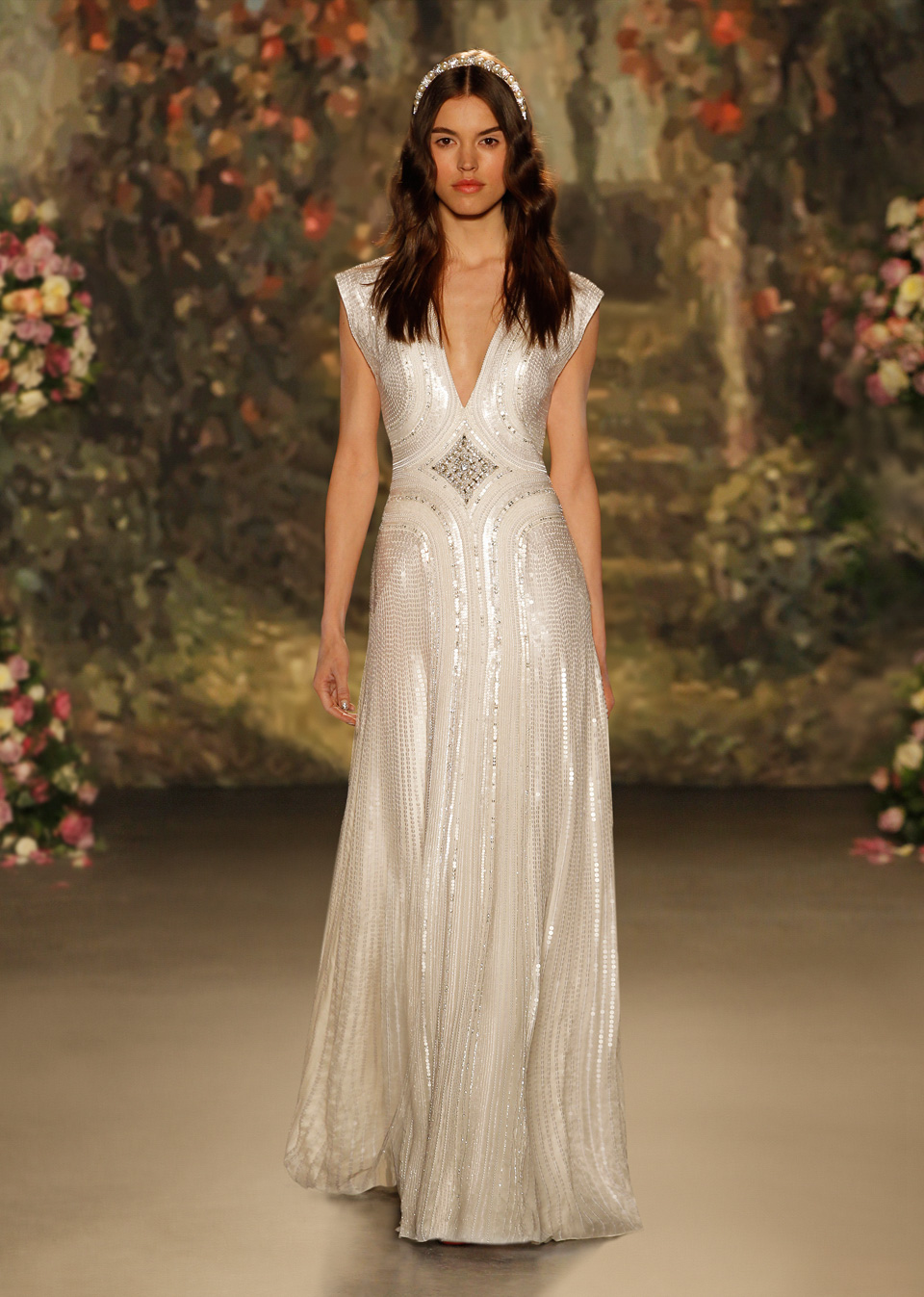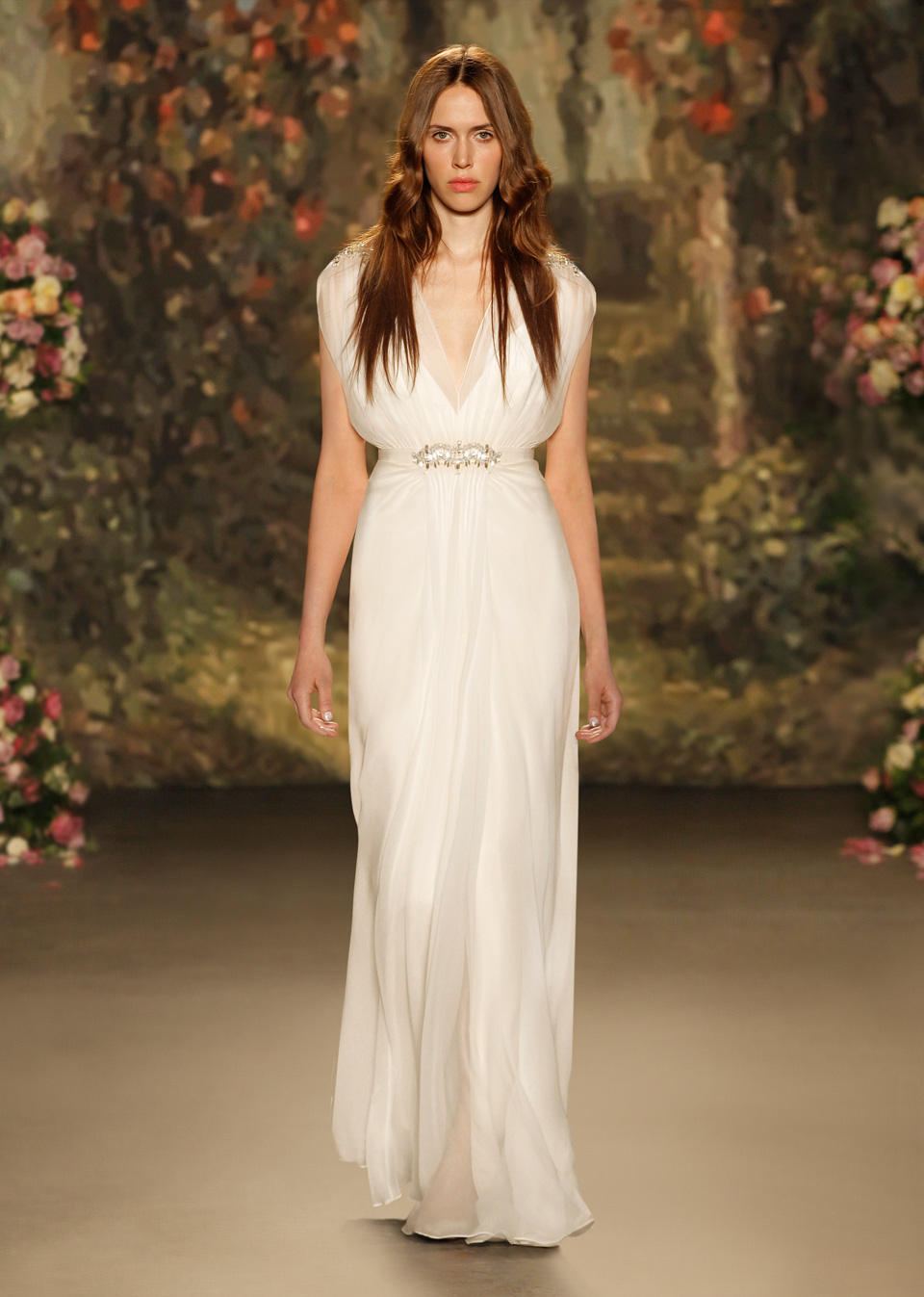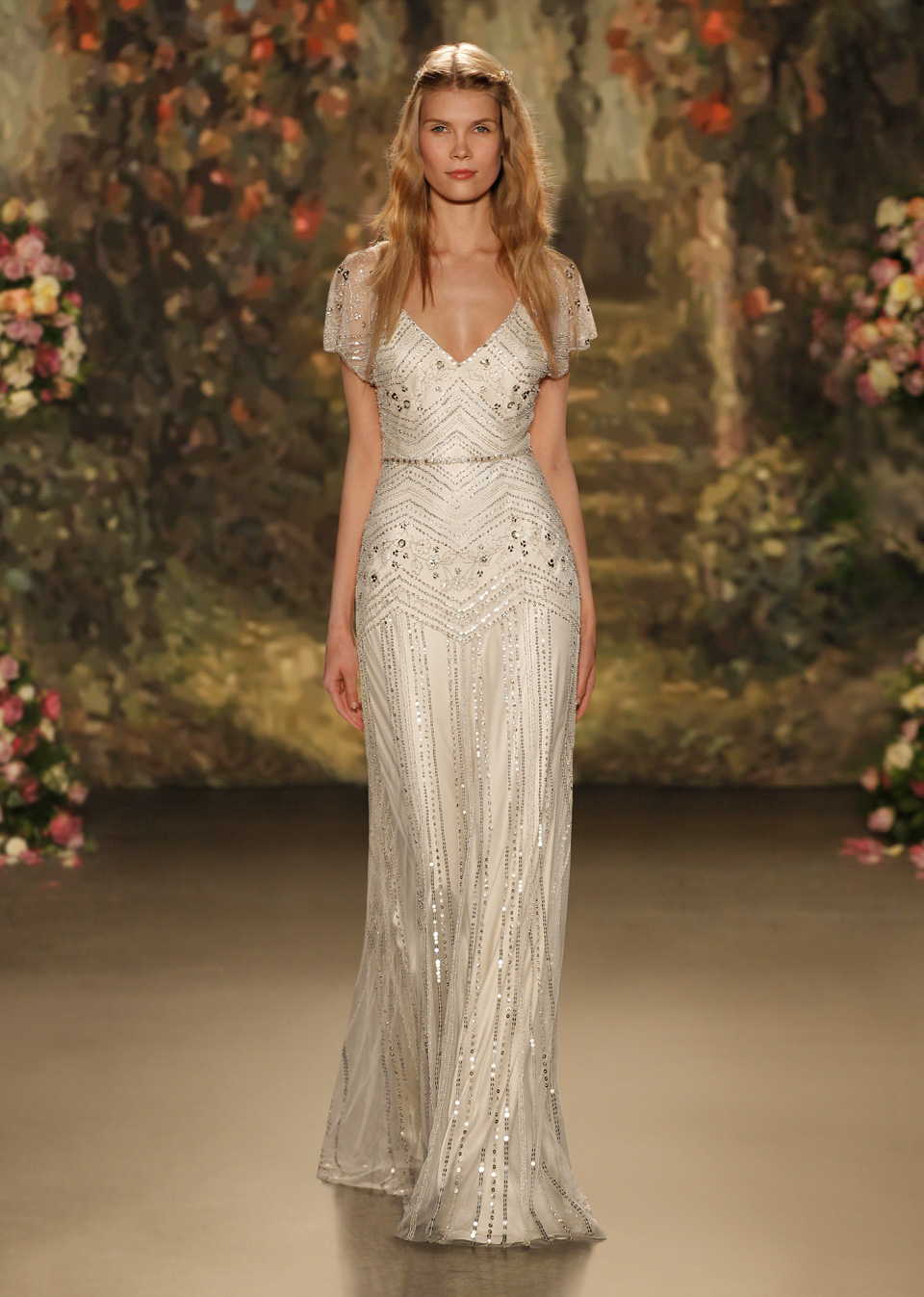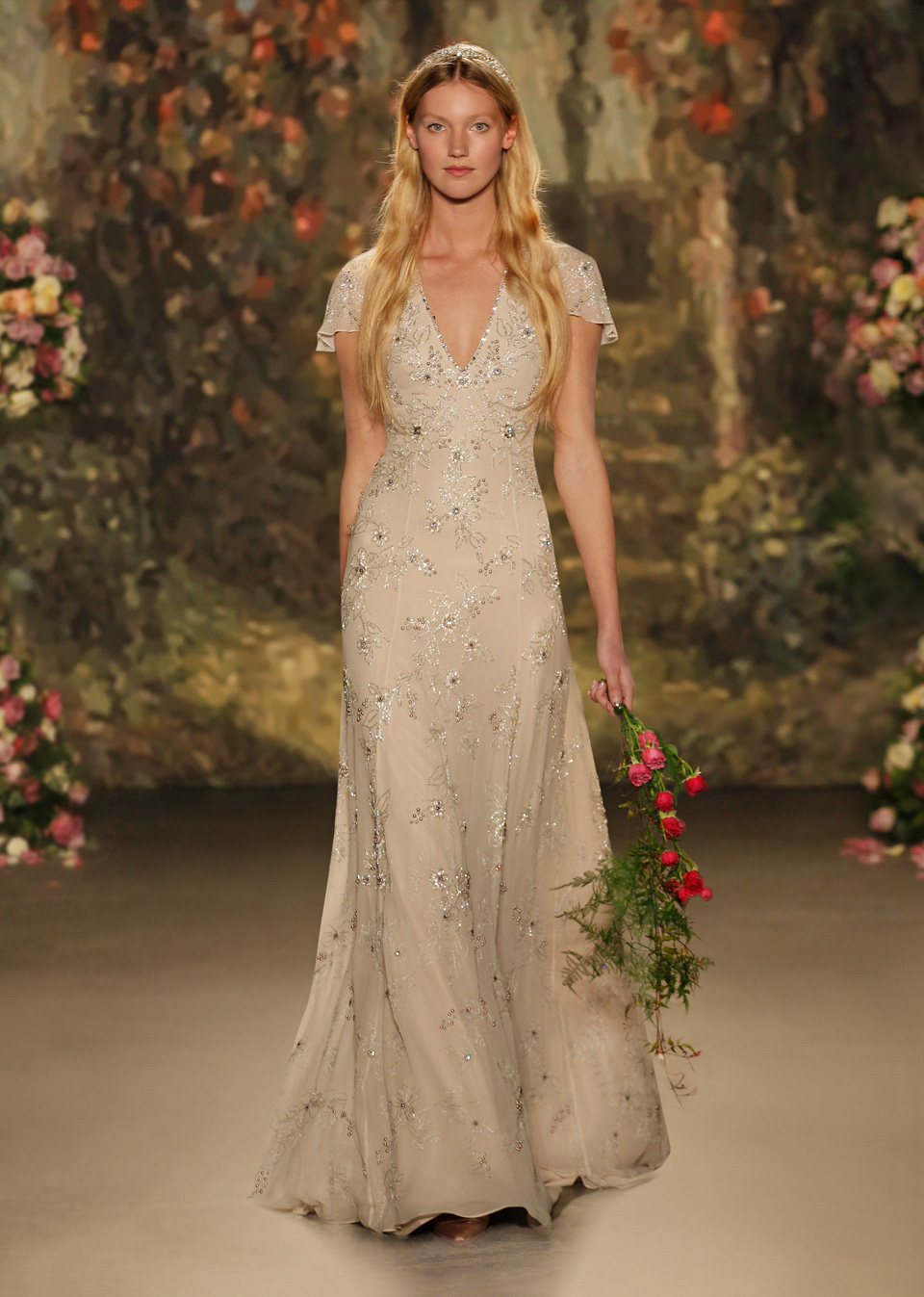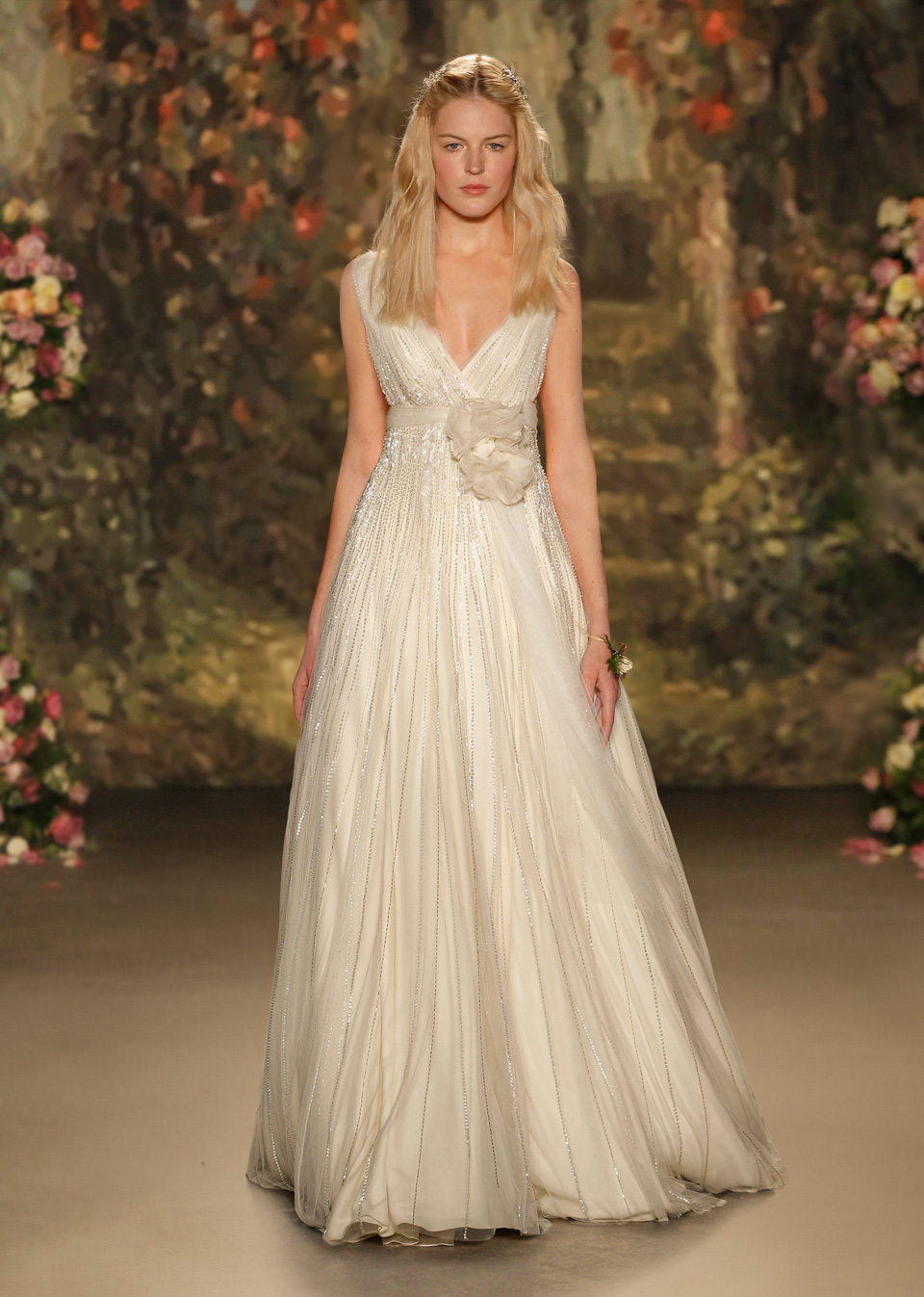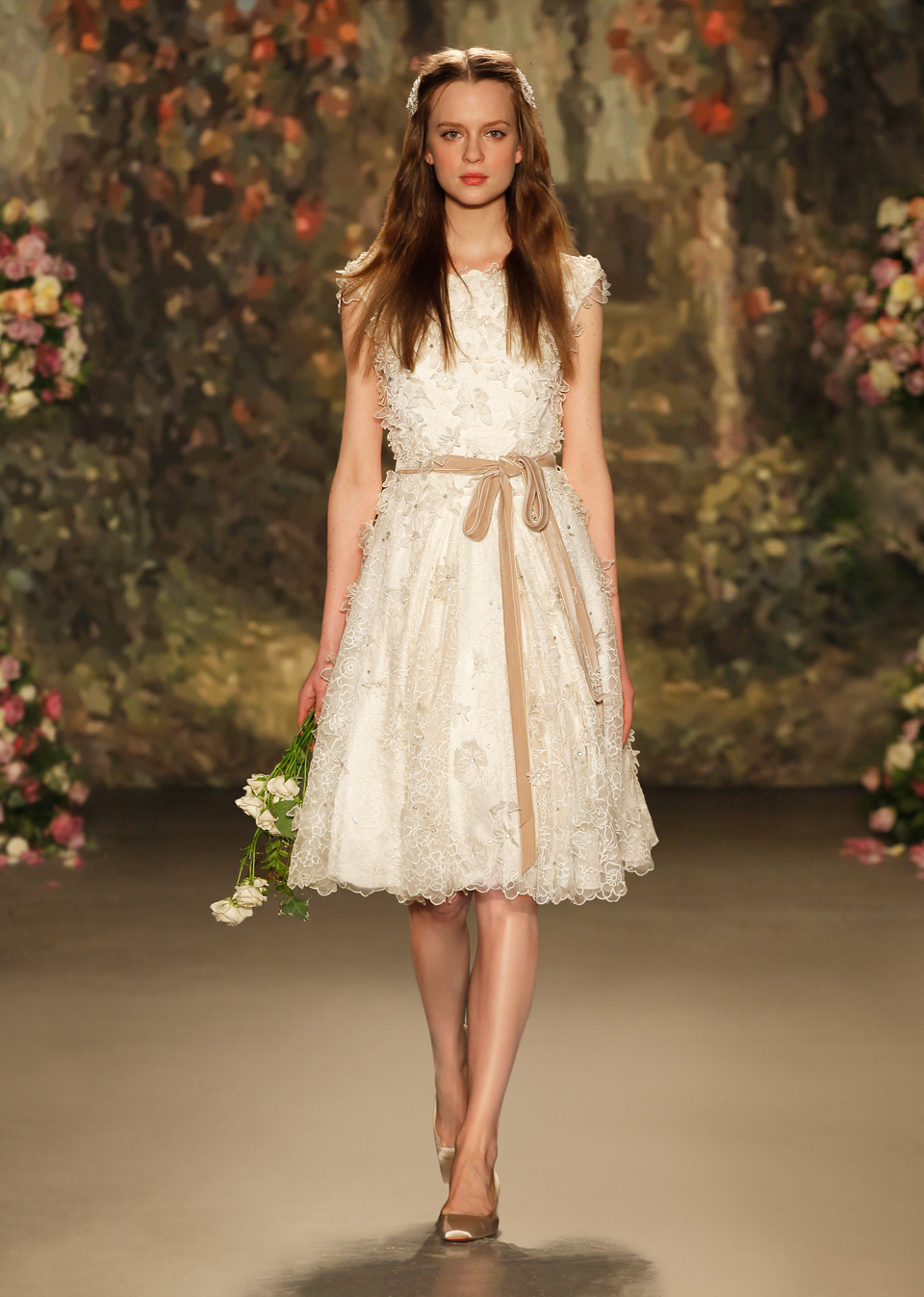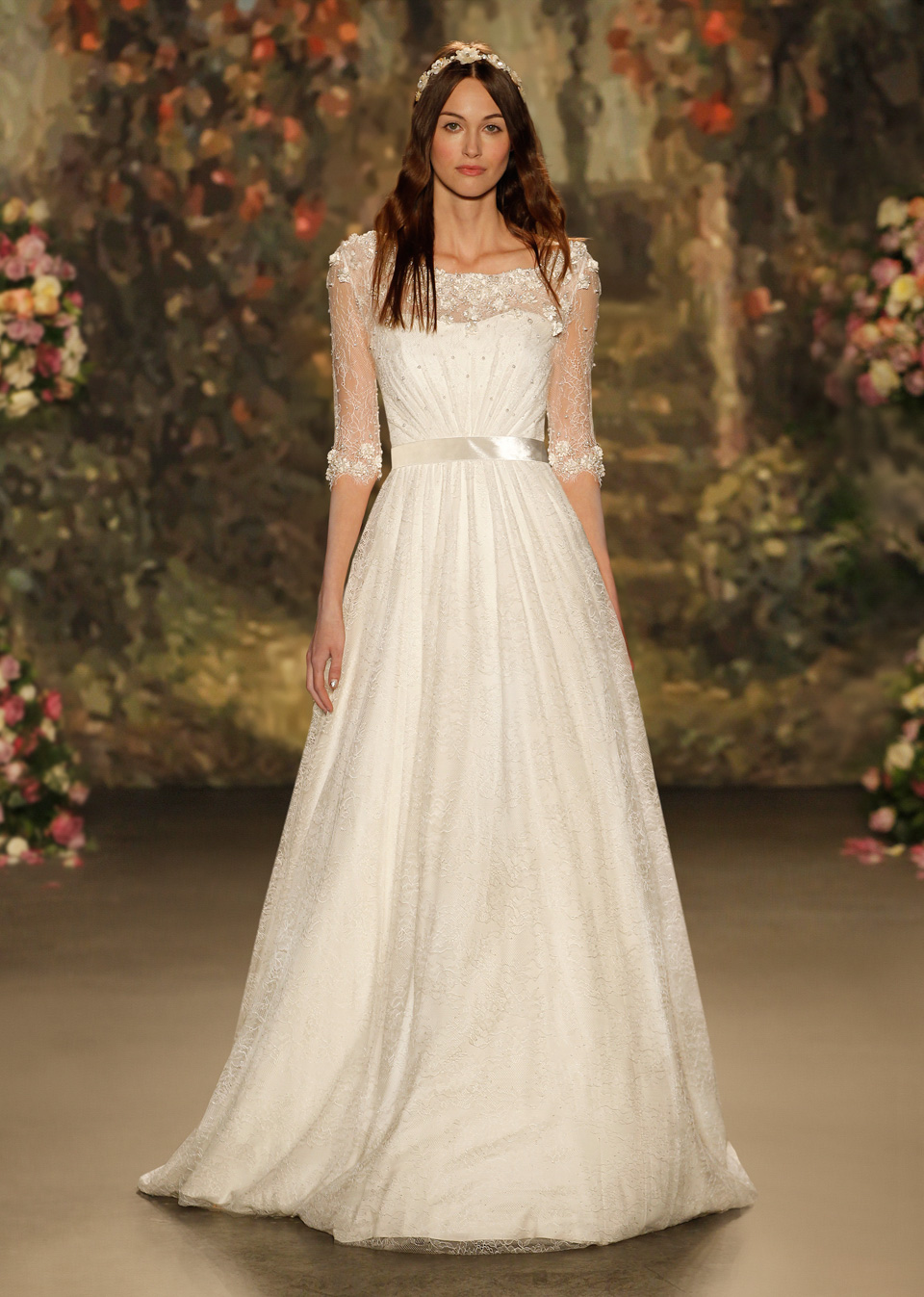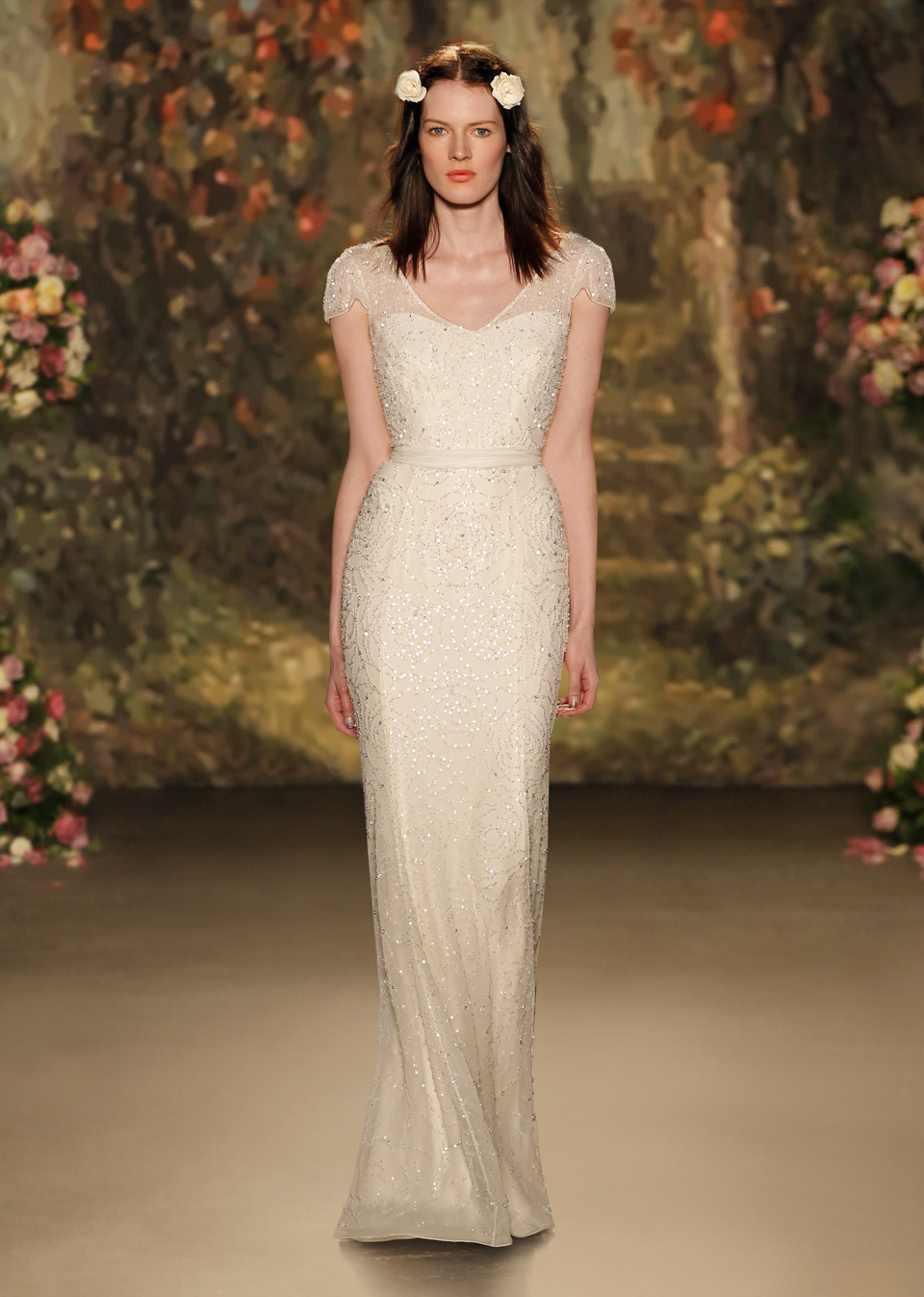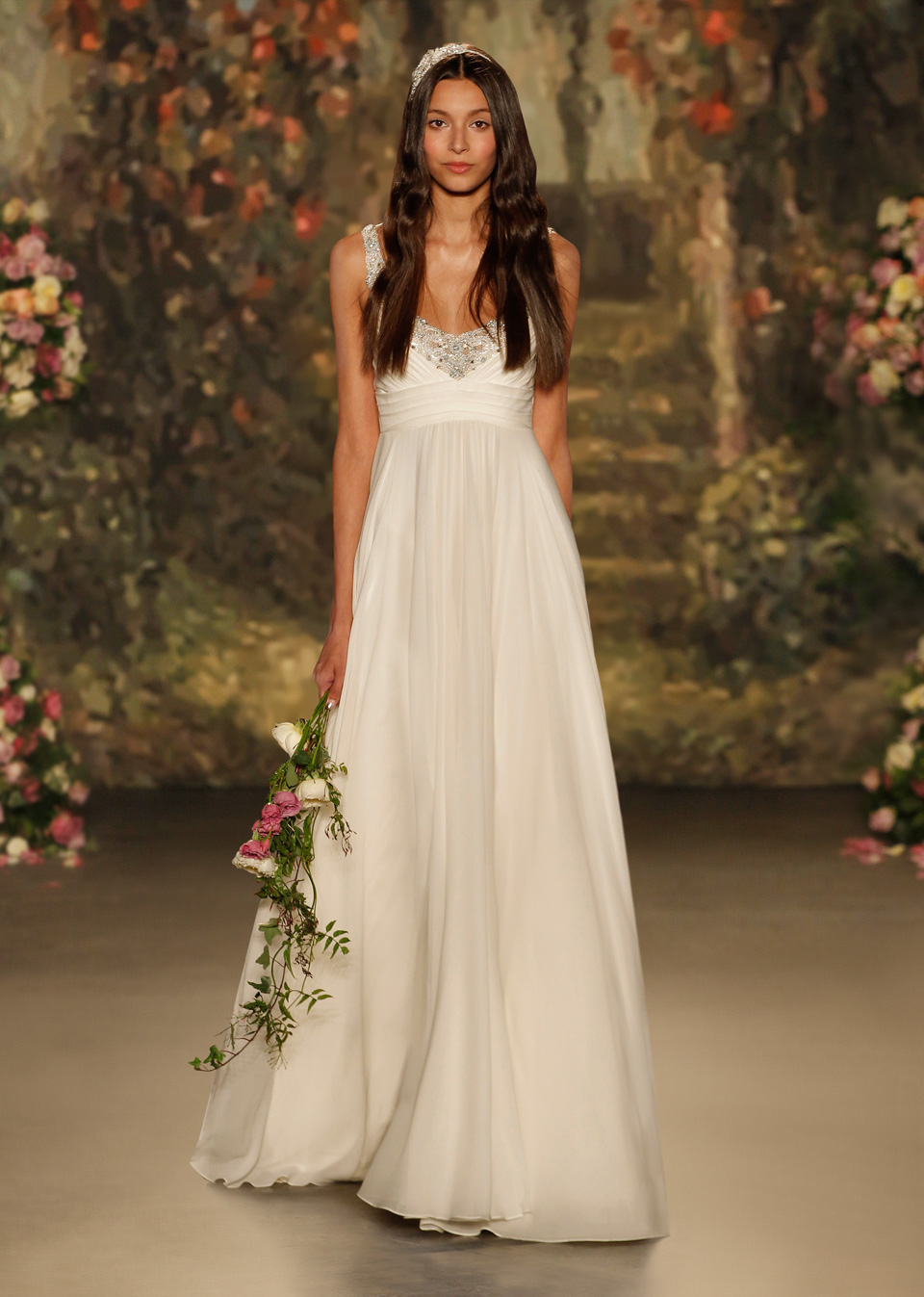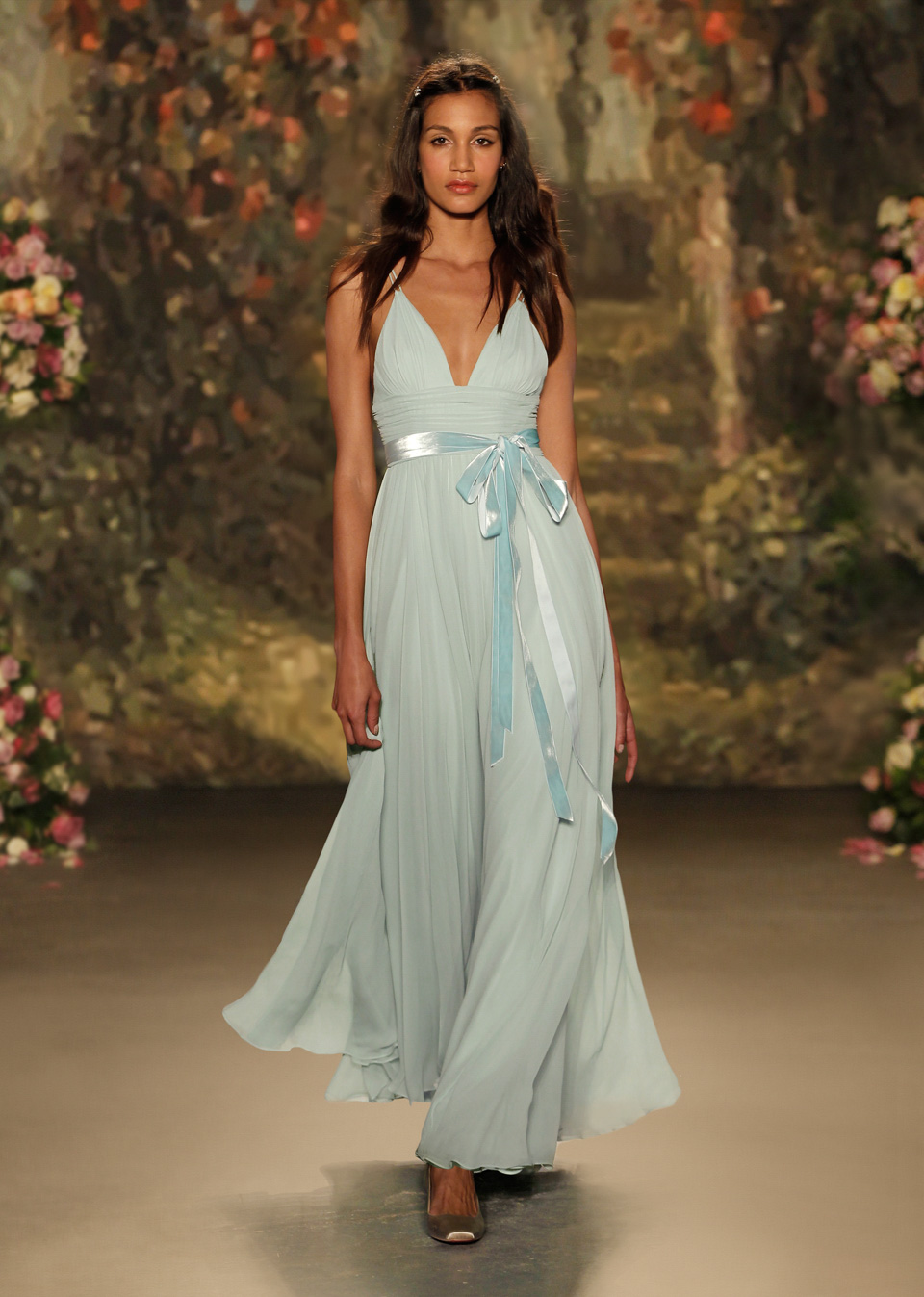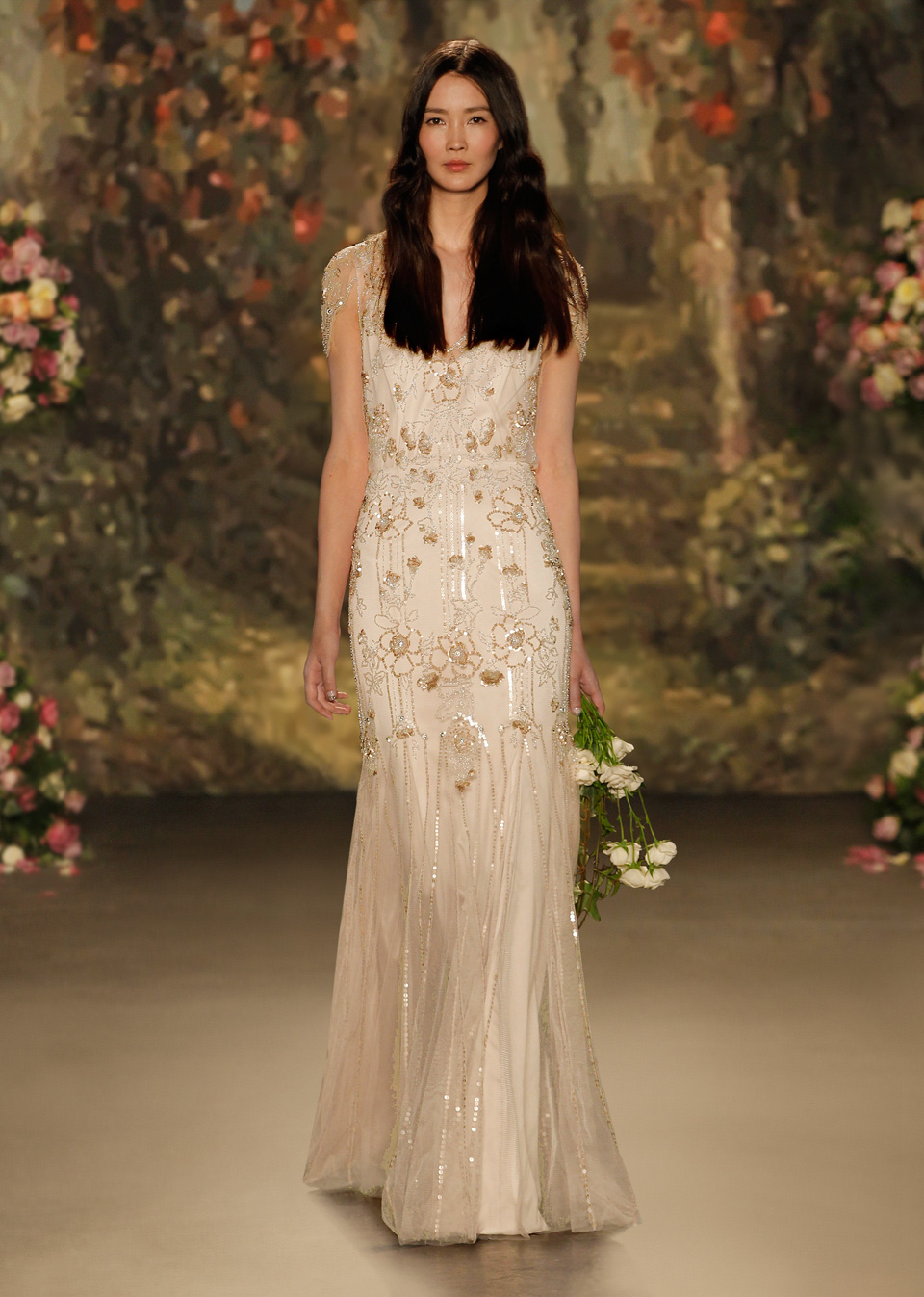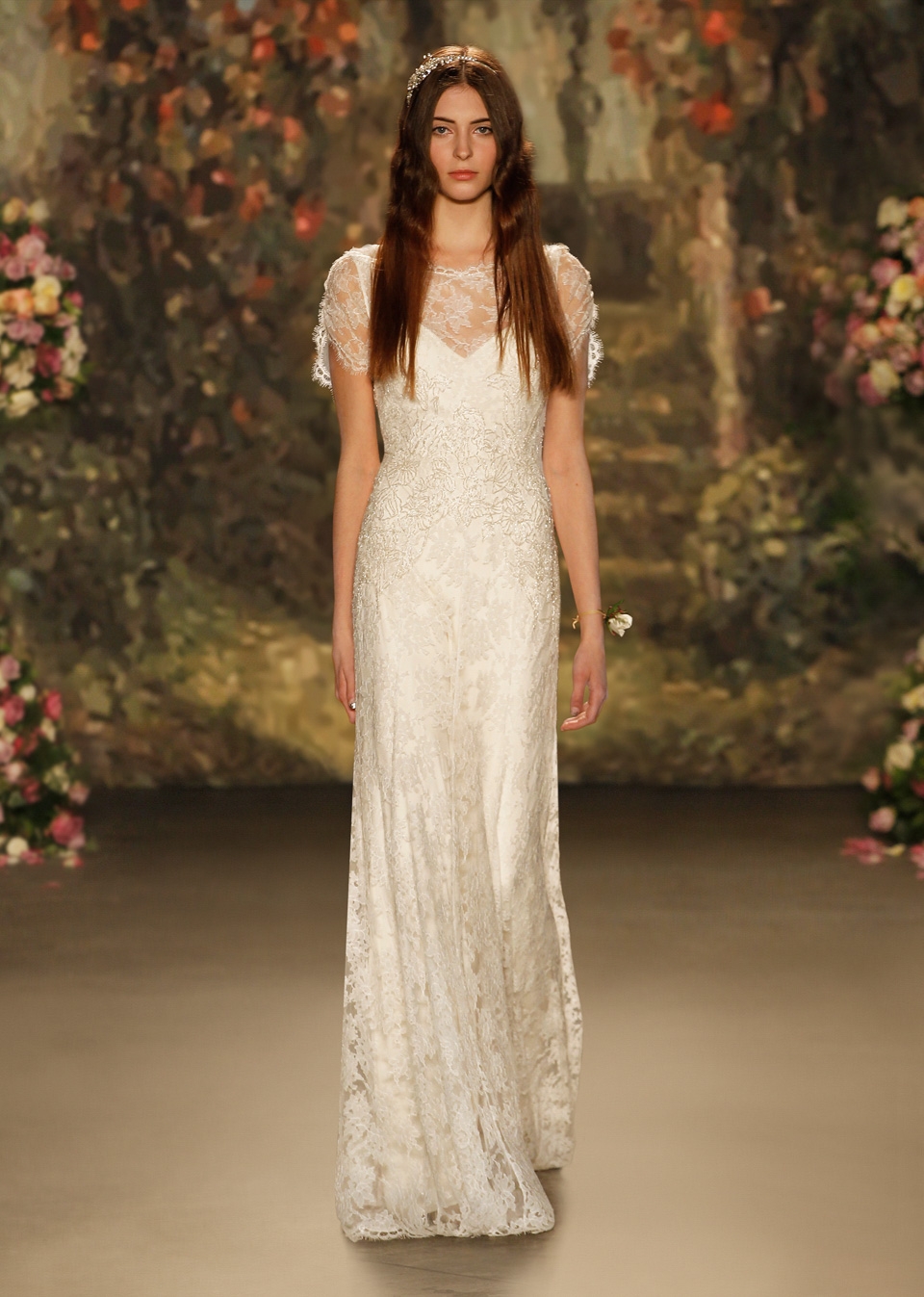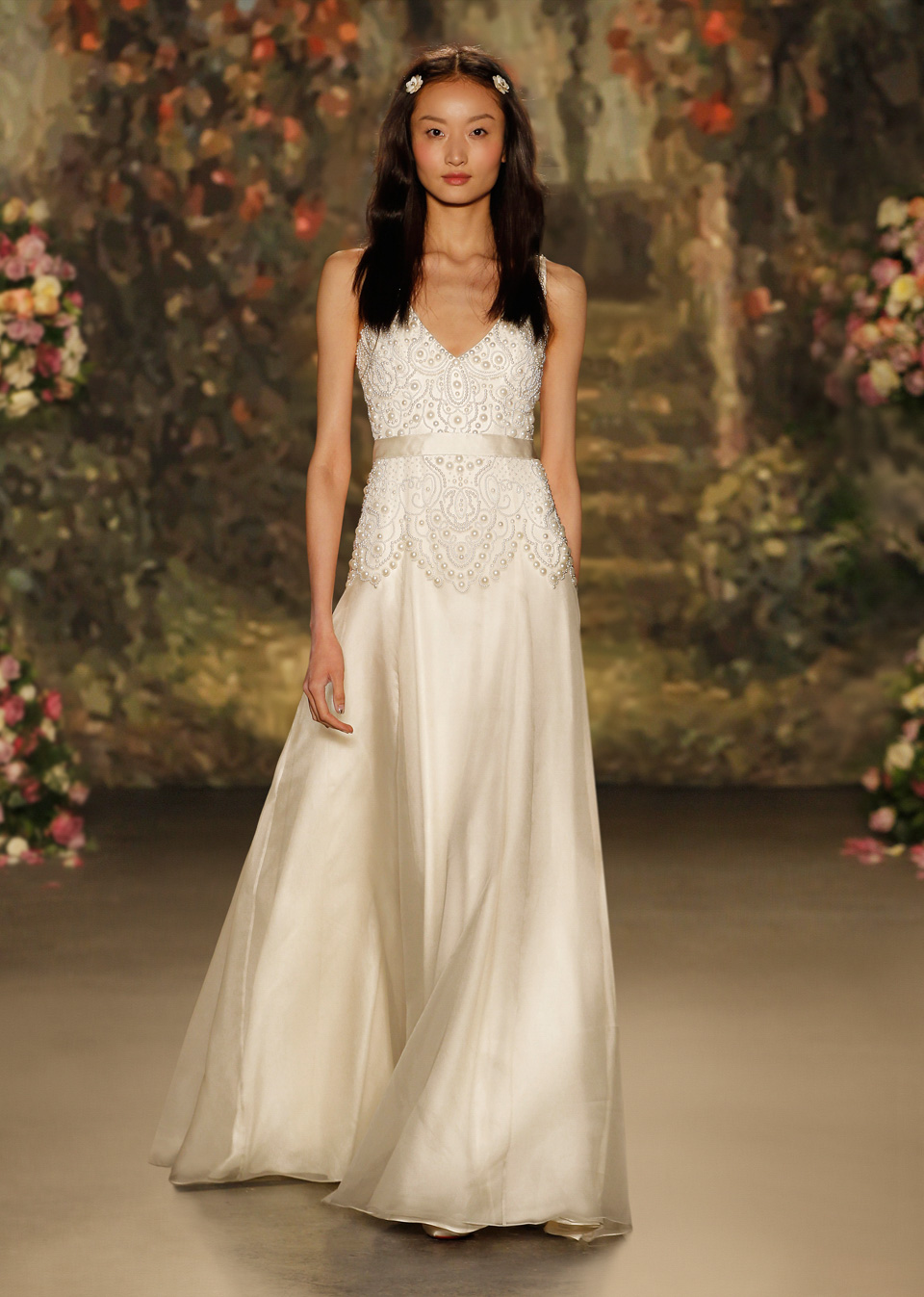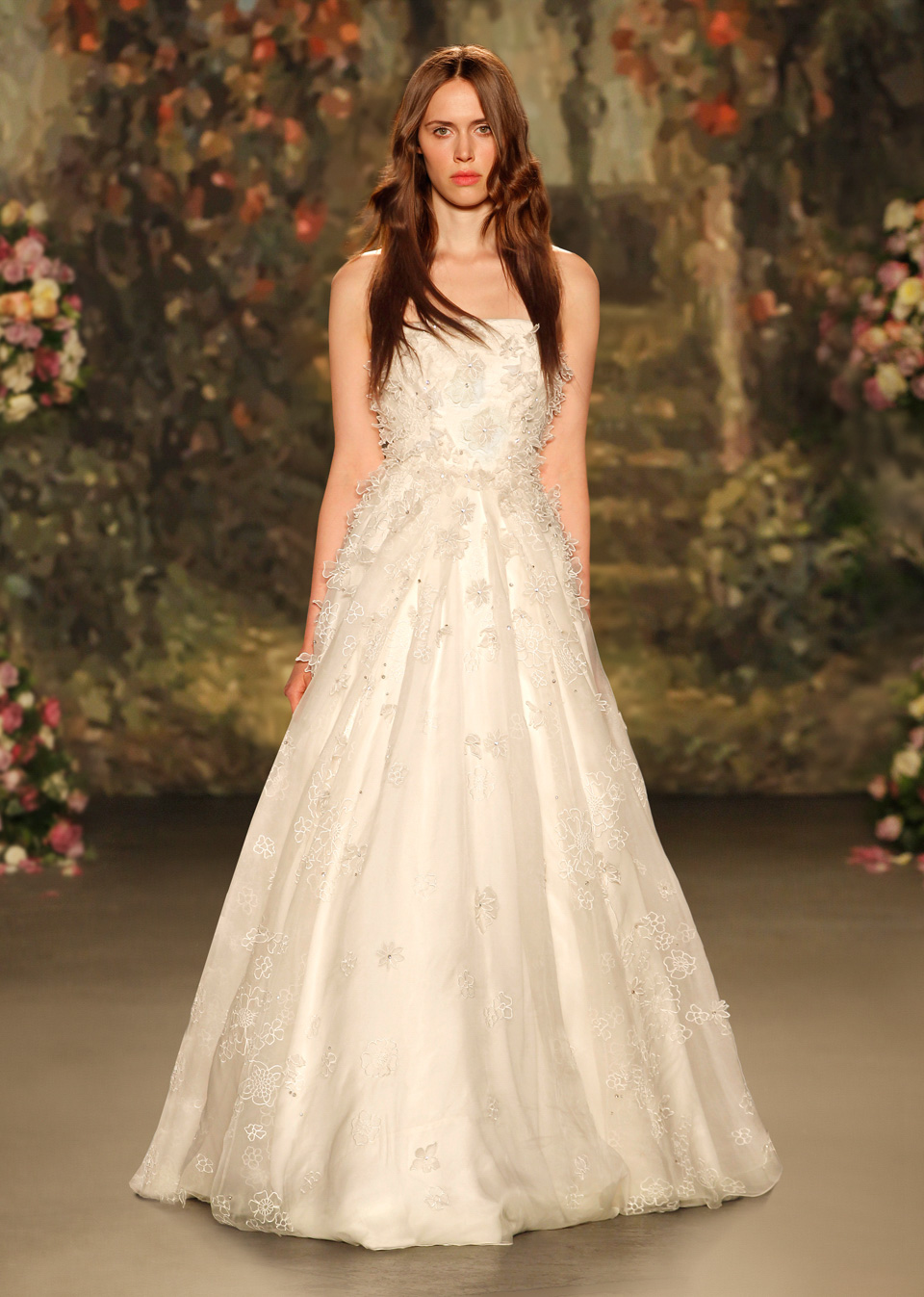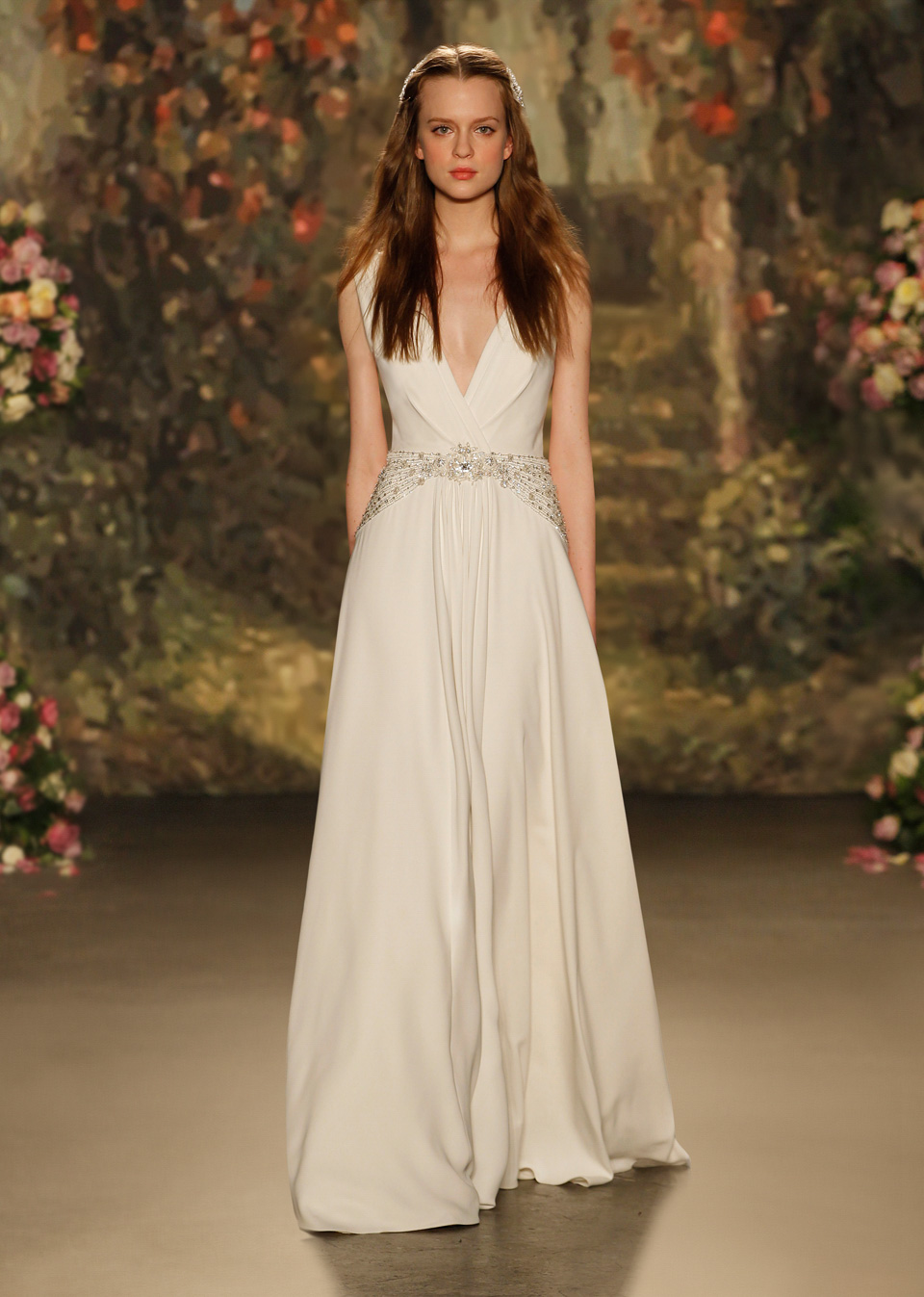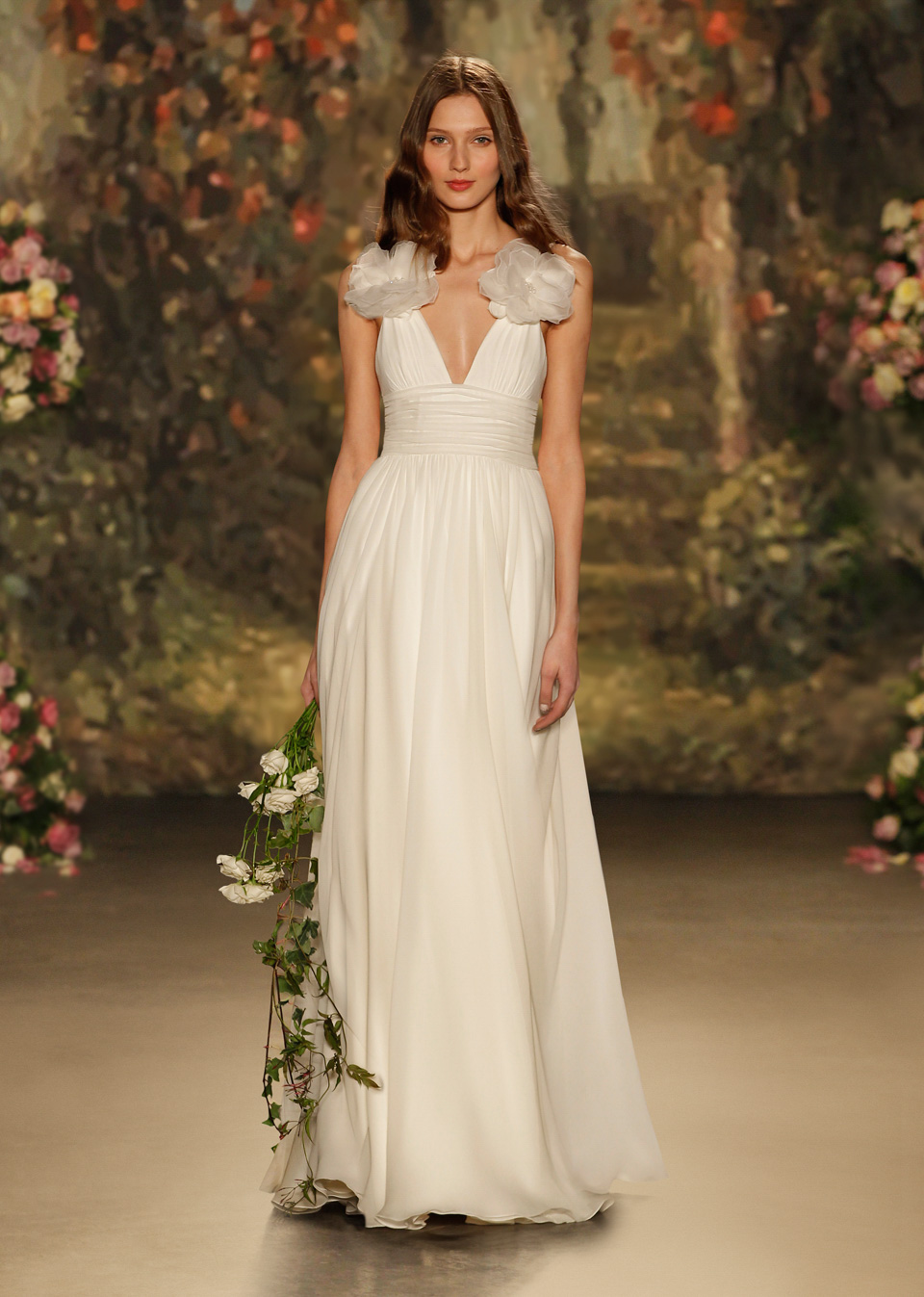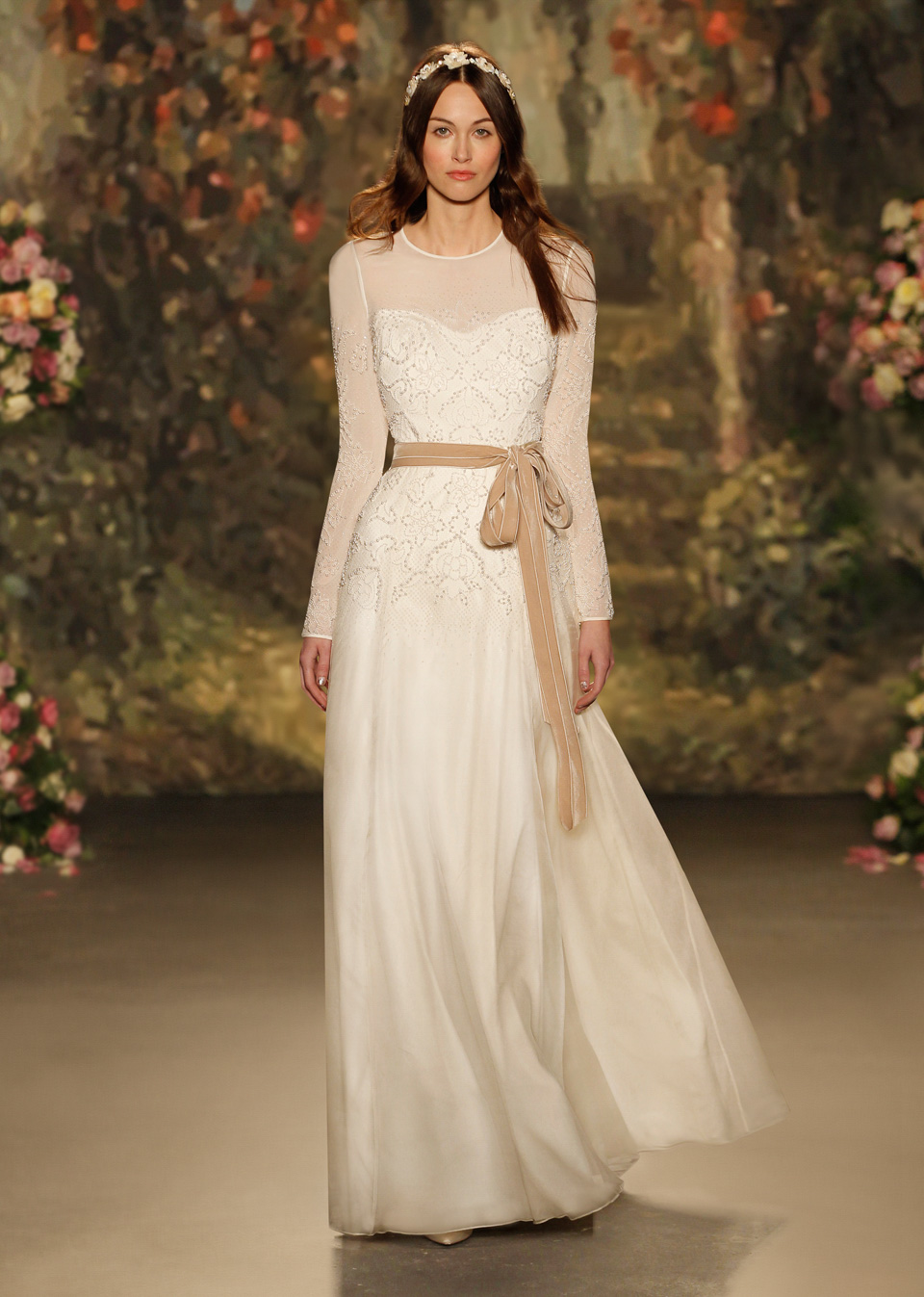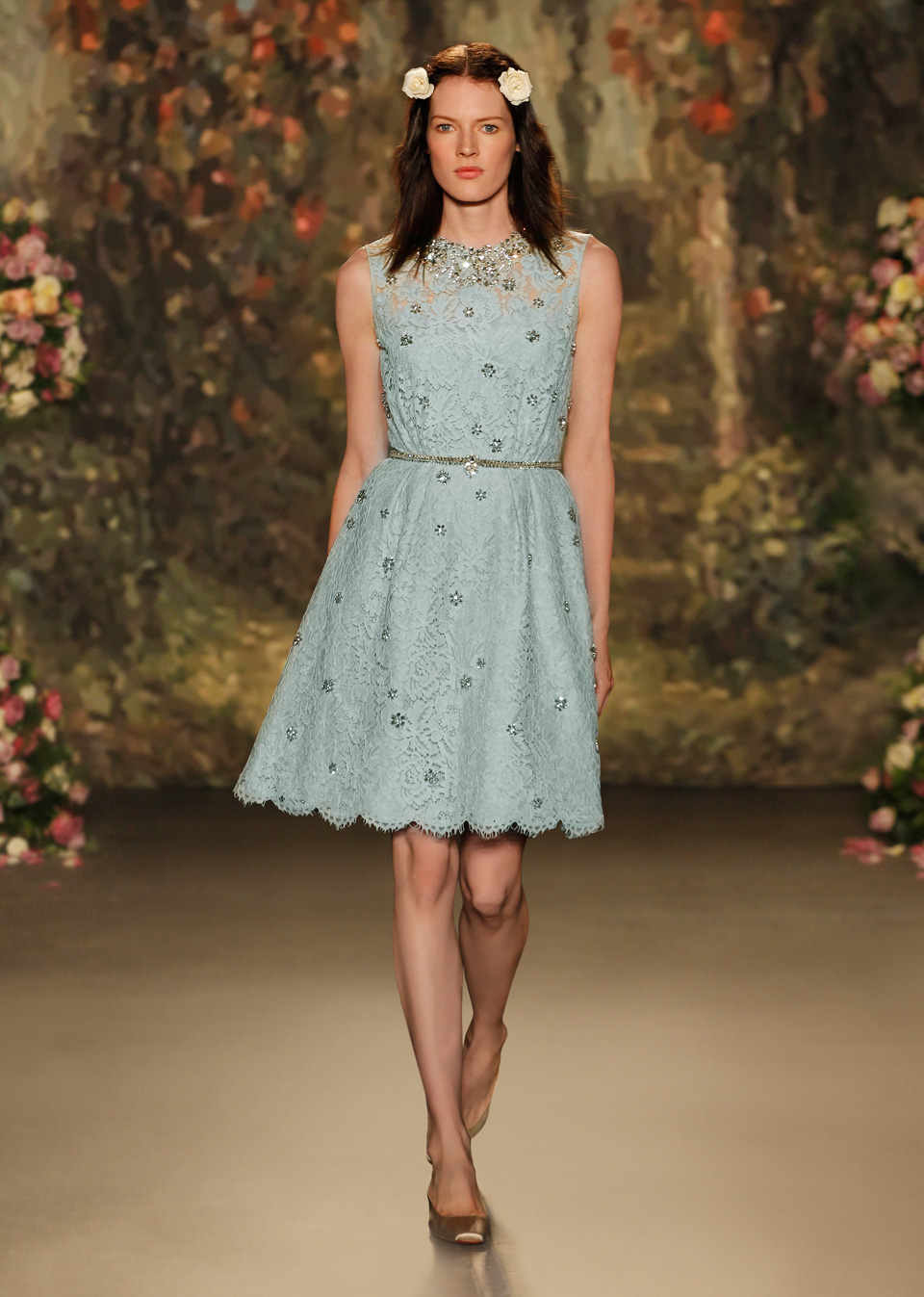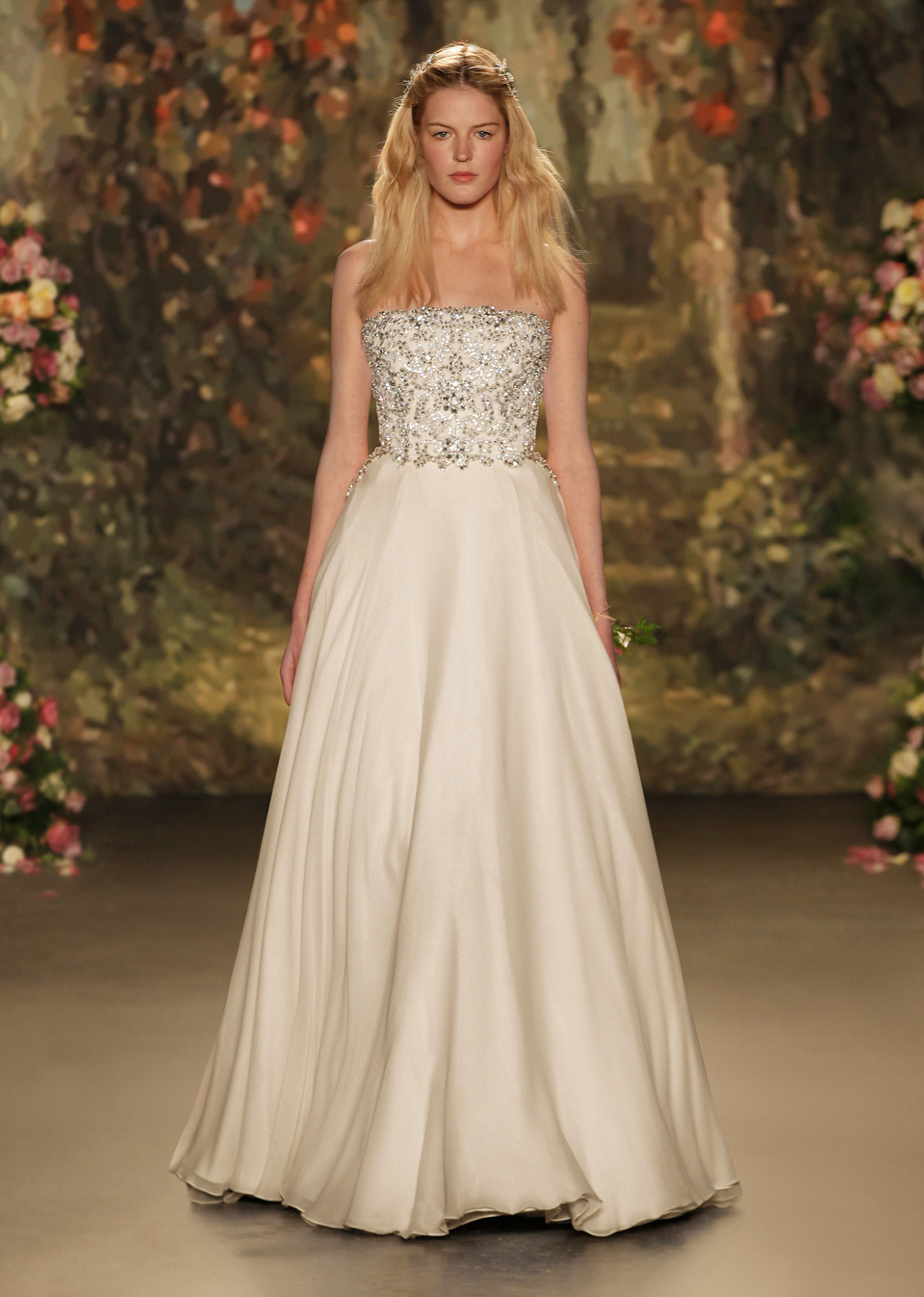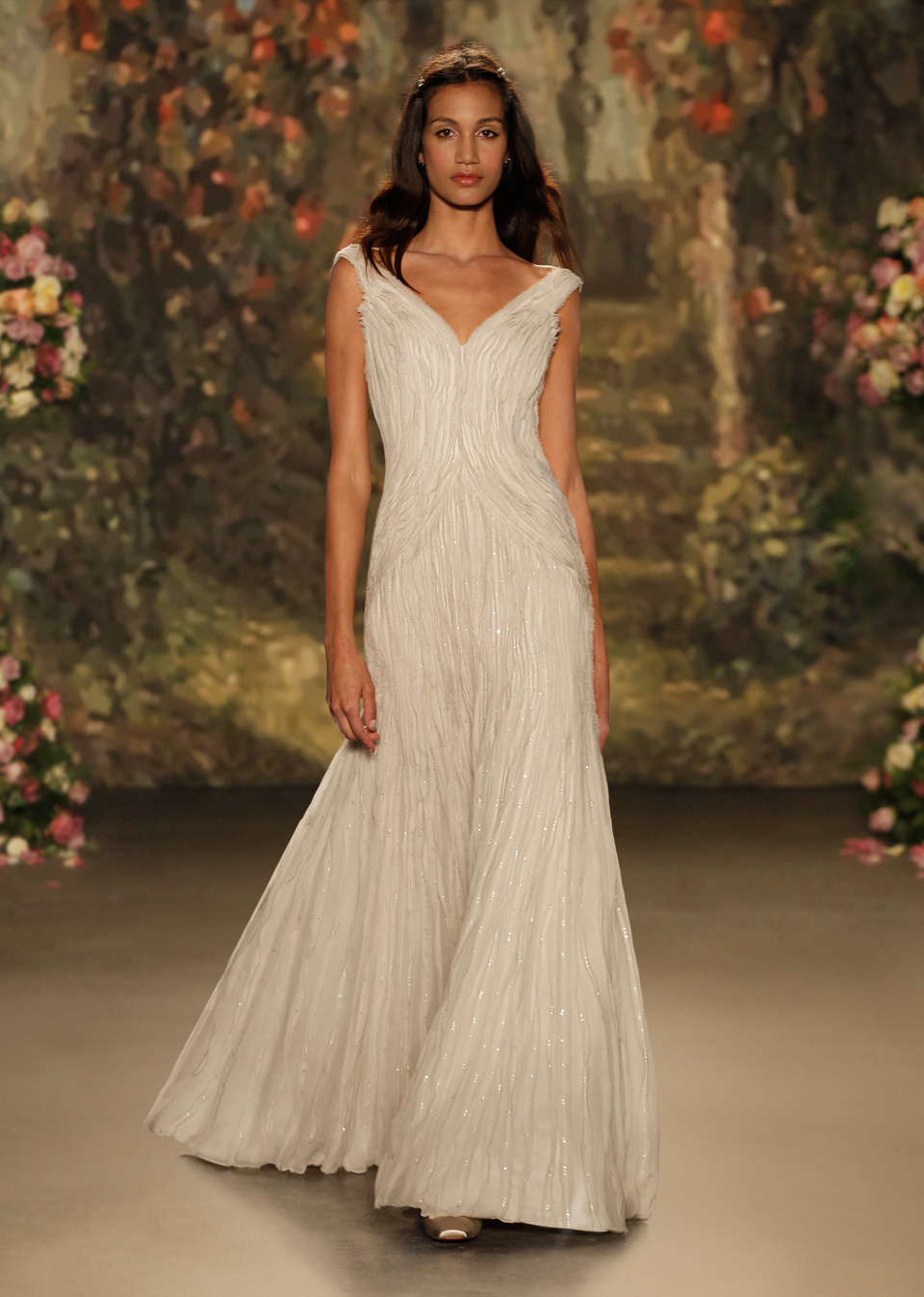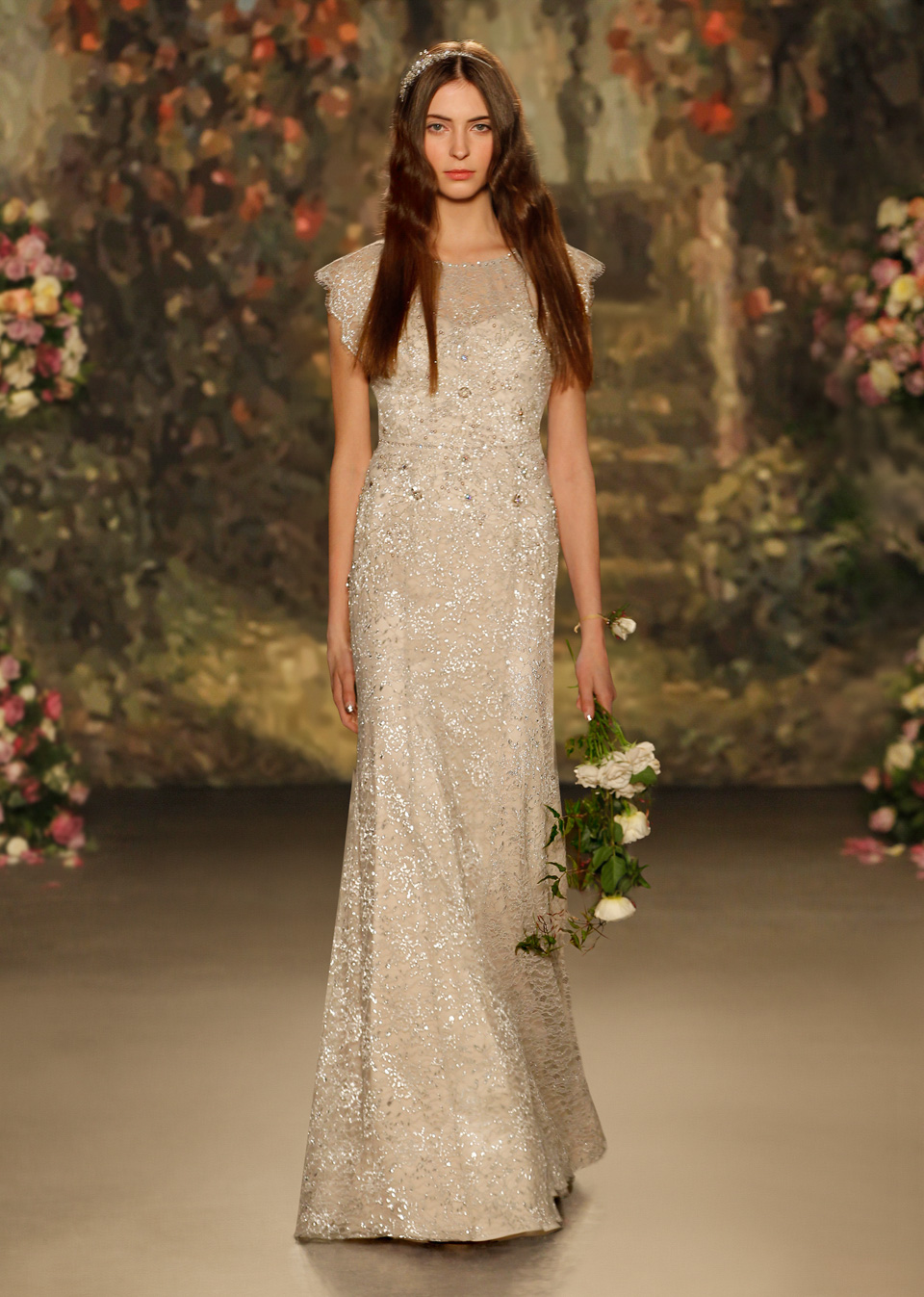 You like? Well so do I, very, very much indeed.  Are you planning on being a Jenny Packham bride? Take a look through our archive of Jenny Packham weddings to be further inspired today too.
To find out more, visit jennypackham.com.
Do you have a favourite dress in those shown above?
Love Annabel x