Whether you're sticking to tradition or throwing the rulebook out of the window, etiquette is a fundamental part of wedding planning. However, over the past couple of years, these guidelines have become increasingly blurred, from the 'who pays for what' to the 'who wears white'. I love the fact that weddings are so personal, that you can choose to keep the elements that are important to you and quietly let go of those that aren't but this can sometimes make it hard for guests to know what's acceptable to you and what isn't.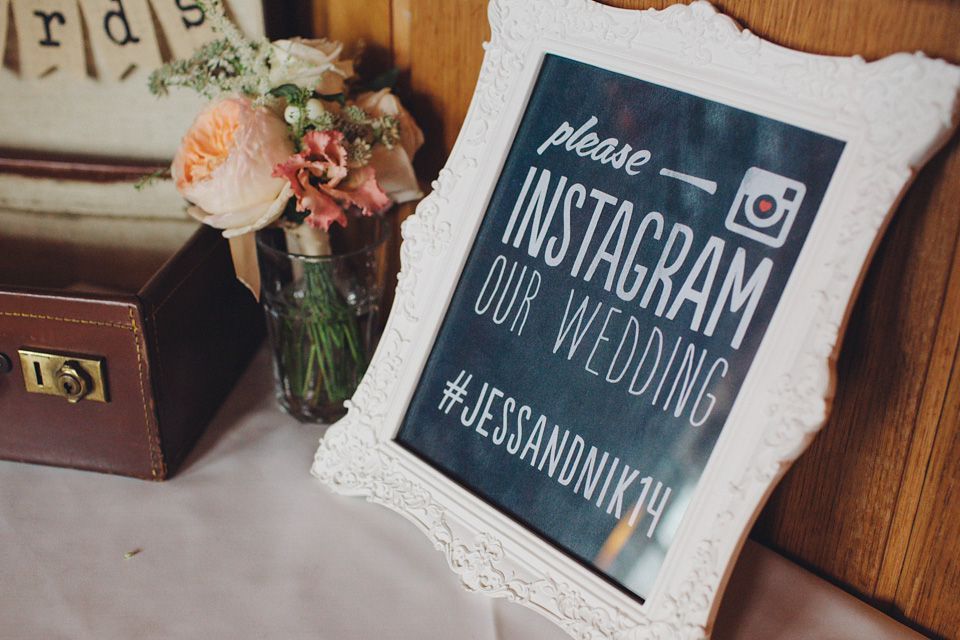 Photography by LM Weddings
From this real wedding on Love My Dress
One perfect example of this is the incredibly important but rarely defined use of social media at weddings. We all spend so much time sharing, snapping, liking and commenting that it's easy to just assume that we can carry on doing exactly that same when we're at weddings. Social media is a way of life but it's also become the wedding crasher of the last half-decade.
Image via Jeff Marsh Studios
How do you feel about walking up the aisle to see all your friends watching you through their smartphone screens? What would you think about your speeches or first dance being shared on Facebook or photos of you hitting Instagram or Twitter before you've even said your vows? Thanks to all things social, wedding etiquette needs a modern-day update so, with that in mind, here's my guide to the dos and don'ts of social media at weddings.
The Do's And Don't's For The Bride and Groom
DO let you guests know where you stand.  Whether you're all for it, or dead set against it, if you have a strong opinion about social media then you need to let guests know.  If you decide against social media then a polite sign at your wedding venue, note in your Order of Service or letting your wedding party discreetly spread the word are all ways to let your views be known.  If you want as much of your wedding documented on social media as possible, then…
DO create a personalised hashtag as this will encourage your guests to take as many pictures as possible, will make it easier for your guests to share your wedding and at the same time it will make it easier for you to find their photos after your wedding.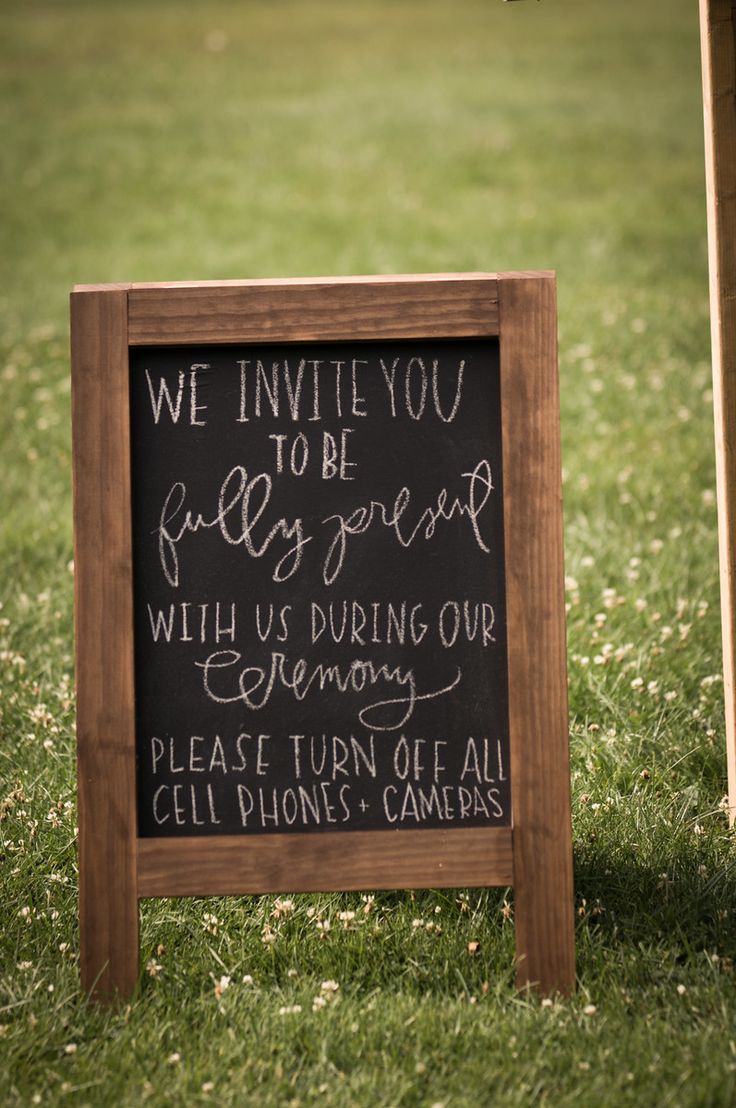 DON'T carry your phone with you on the day unless you really need to.  Your wedding will pass you by in a flash so live in the moment, dance, drink, eat and be merry.
DON'T let guests photograph your Ceremony.  Whether you're encouraging social media at your wedding or not, it's extremely frustrating for you and your photographer to end up with unwanted flashes and shot-blocking iPads which ruin your official, paid-for photographs.  Once again, a polite notice at the front of the venue, or having the officiant ask people to put away their phones until after the ceremony will keep some of these issues at bay.
DO accept that there will be someone or something that slips through the net! If you're having a social media free wedding there will always be that one person who ignores your polite notices and uploads a photo of your wedding before you've had the chance to upload one yourself. You can't control everything and especially not an over-enthusiastic, snap happy guest.
DON'T replace thank-you cards with a status update.  Thanking everyone and sharing snippets of information about your amazing day online is absolutely fine, if not encouraged, but don't let that take the place of personal thank-you cards or emails to the people who came, gave gifts and celebrated with you.
DO consider live streaming your day, especially if you have friends or family that can't be with you as this will give them the opportunity to digitally celebrate with you. Have you discovered Periscope yet? Download the app here, search for 'Love My Dress' and click 'follow!'
Photography by Mia Photography
From this real wedding on Love My Dress
The Do's And Don't's For Guests
DO take note of any social media notices – is the wedding a social media free zone or hashtaggable affair.  If it's the latter then make an effort and use that wedding hashtag.  If guidance hasn't been given and you're in any doubt then just use common sense!
DON'T get in the way of the official photographer.  This particularly applies to key moments during the wedding and carefully established group or couples shots.
DON'T post any unflattering pictures of the Bride. If in any doubt then don't post them at all.
DO put down your phone and watch what's going on around you. Time and time again I've witnessed wedding guests watching a Bride walk down the aisle through their phone screen rather than watching what's actually happening in front of them.  If you were the Bride walking down the aisle would you prefer to see your guests' faces behind a sea of phones or watching you and as you embark on one of the most incredible days of your life?  So put your phone down and enjoy the experience.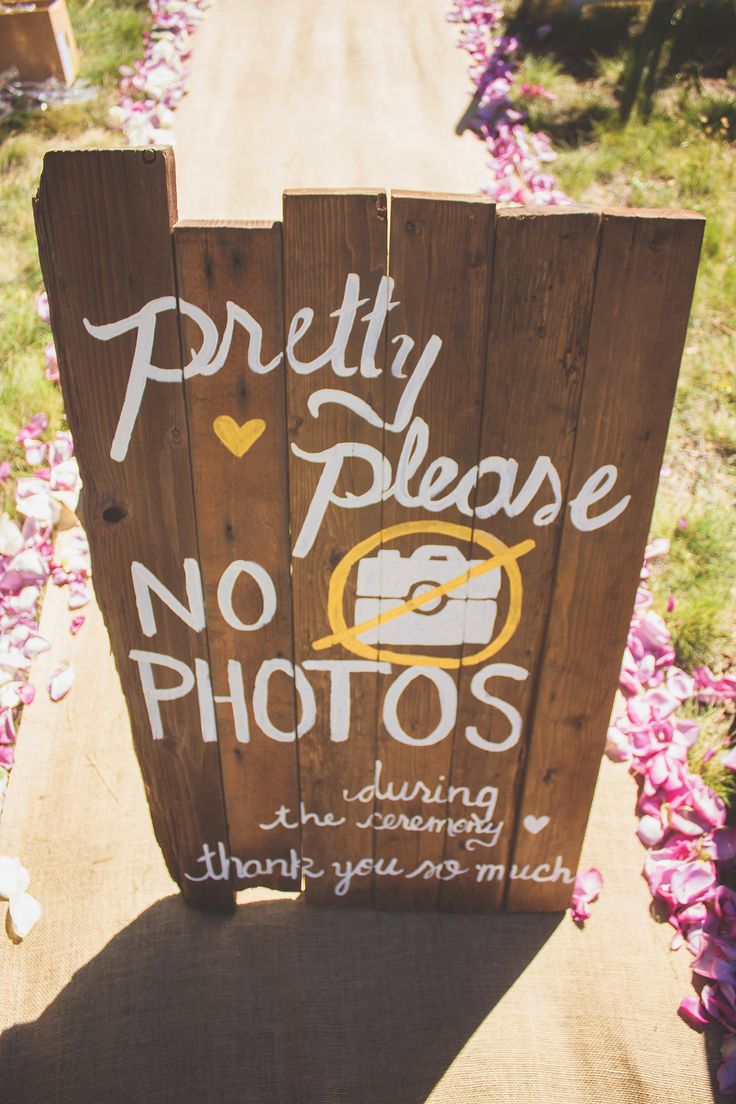 Image via Pinterest
If, up until now, you were in any doubt then I hope this guide sheds a little light and points you in the right direction and if you're about to get married then hopefully this will get you thinking about whether or not you want social media to play a part in your wedding.   I would love to hear what you think about 'all things social' so please do leave a comment below.
Love Katrina x
Wedding & Event planner Katrina Otter specialises in designing, coordinating and delivering beautifully bespoke weddings, events and private parties throughout East Anglia, the Midlands and London.  As an independent wedding planner, Katrina is able to offer a more personalised approach to wedding and event planning – one that is totally focused on what her individual clients want, and is free to adapt her role and service to suit each client's requirements.  Katrina is a contributor to Love My Dress. Visit her webpage at katrinaotterweddings.co.uk.