Hello to you all on this fine day – I hope you are well and enjoying the Summer.  I'm in love with these photographs sent in by photographer Kevin Klein – their elegant, fine art style took my breath away when I first saw them. I adore how Kevin has captured the fun, romantic essence of this couple's wedding day,  but when coupled with such a pretty Sarah Seven dress and delicate lace blouse  – the whole thing becomes rather swoonworthy.
Our bride today even travelled from Germany to find her dream dress at FrouFrou Bridal in Kent. Christine and Fabio's wedding took place on the13th of June 2015 in a beautiful barn surrounded by the wonderful landscape of Bavaria in Germany.
"We wanted to have a down to earth wedding in a relaxed atmosphere. Only our family and best friends were invited and we wanted to share the feeling and how special this day is for us. We got a lot of good food and drinks and danced with our friends the whole night long. For us it was truly the best day ever!"
Photography by Kevin Klein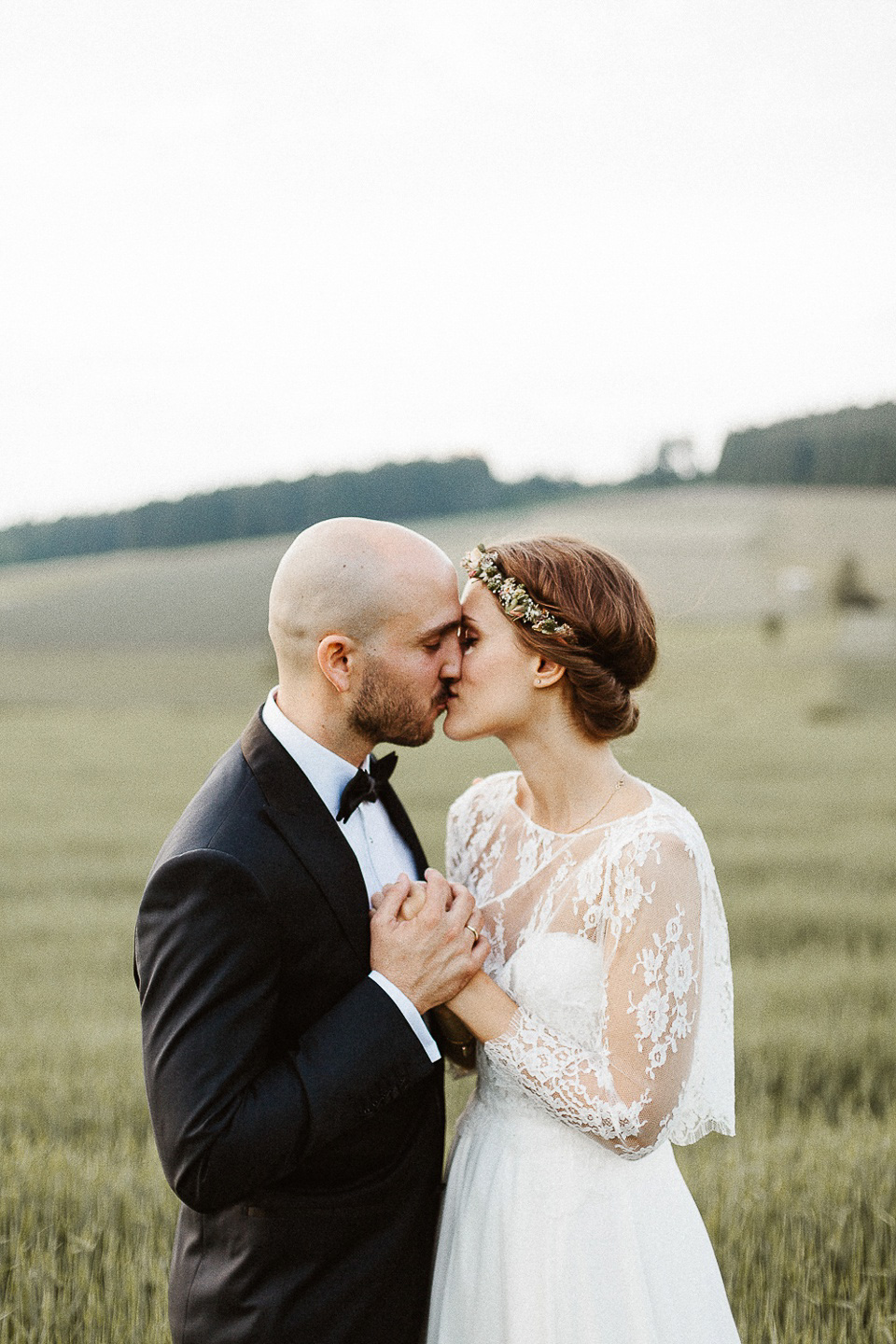 "I was constantly looking at Sarah Seven Dresses on Instagram, but at the time there were no retailers in Germany. After lots of appointments in different German bridal stores I was really frustrated and thought I would never ever find a dress that I liked."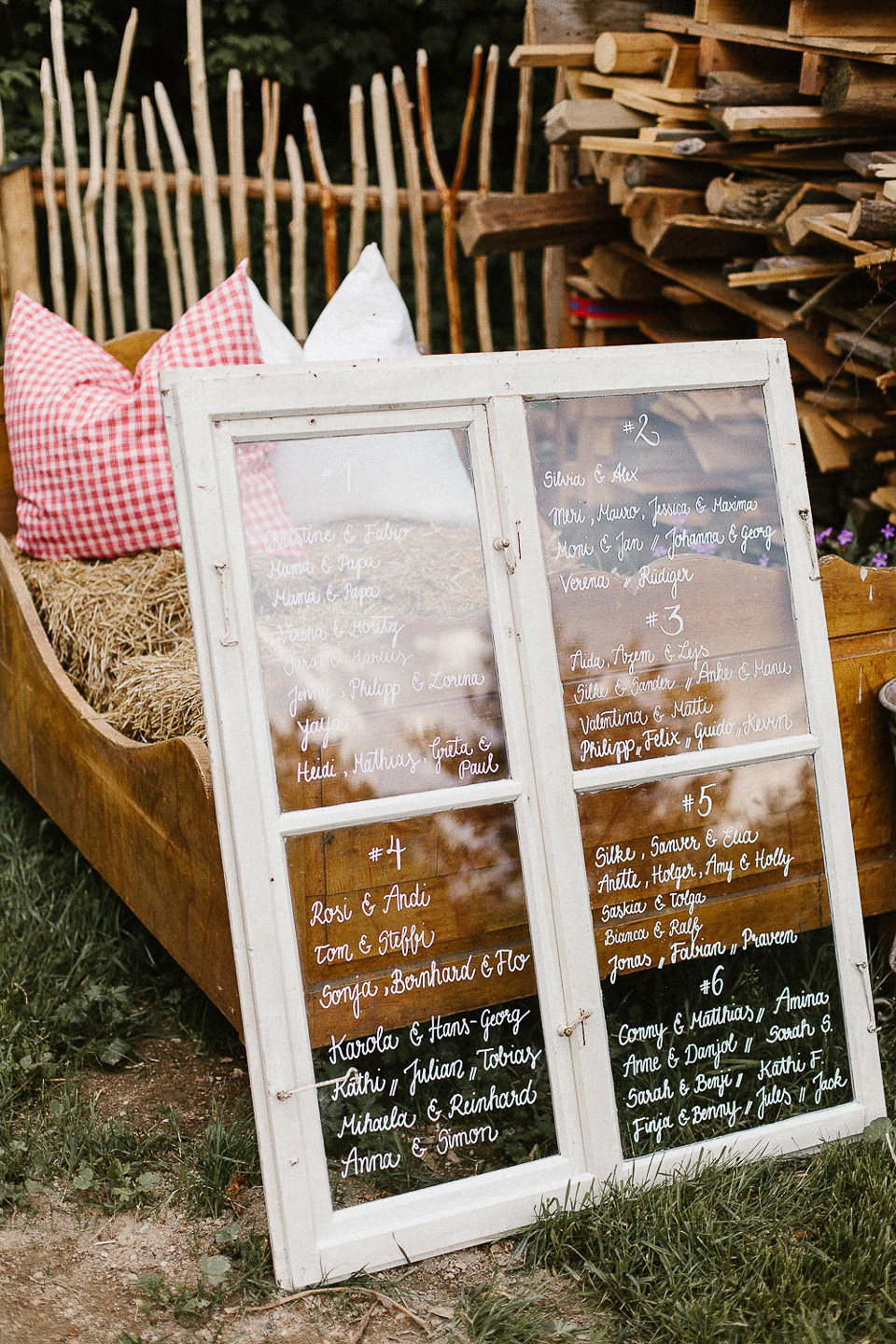 "My husband eventually persuaded me to fly to London with my mom, to visit the ladies from FrouFrou Bridal Boutique, who had a few Sarah Seven dresses. I found my perfect dress there and in the end it was definitely worth the day trip with my mom to London."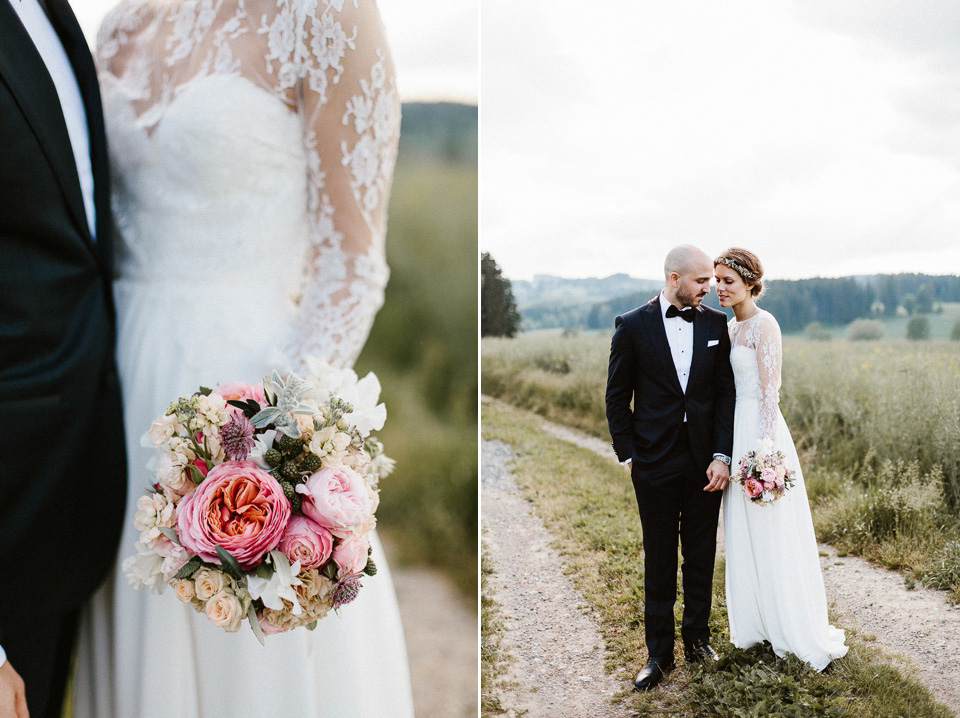 "I found the lace blouse by Rue de Seine at 'Hey Love' in Munich – really the most beautiful German bridal store for boho brides."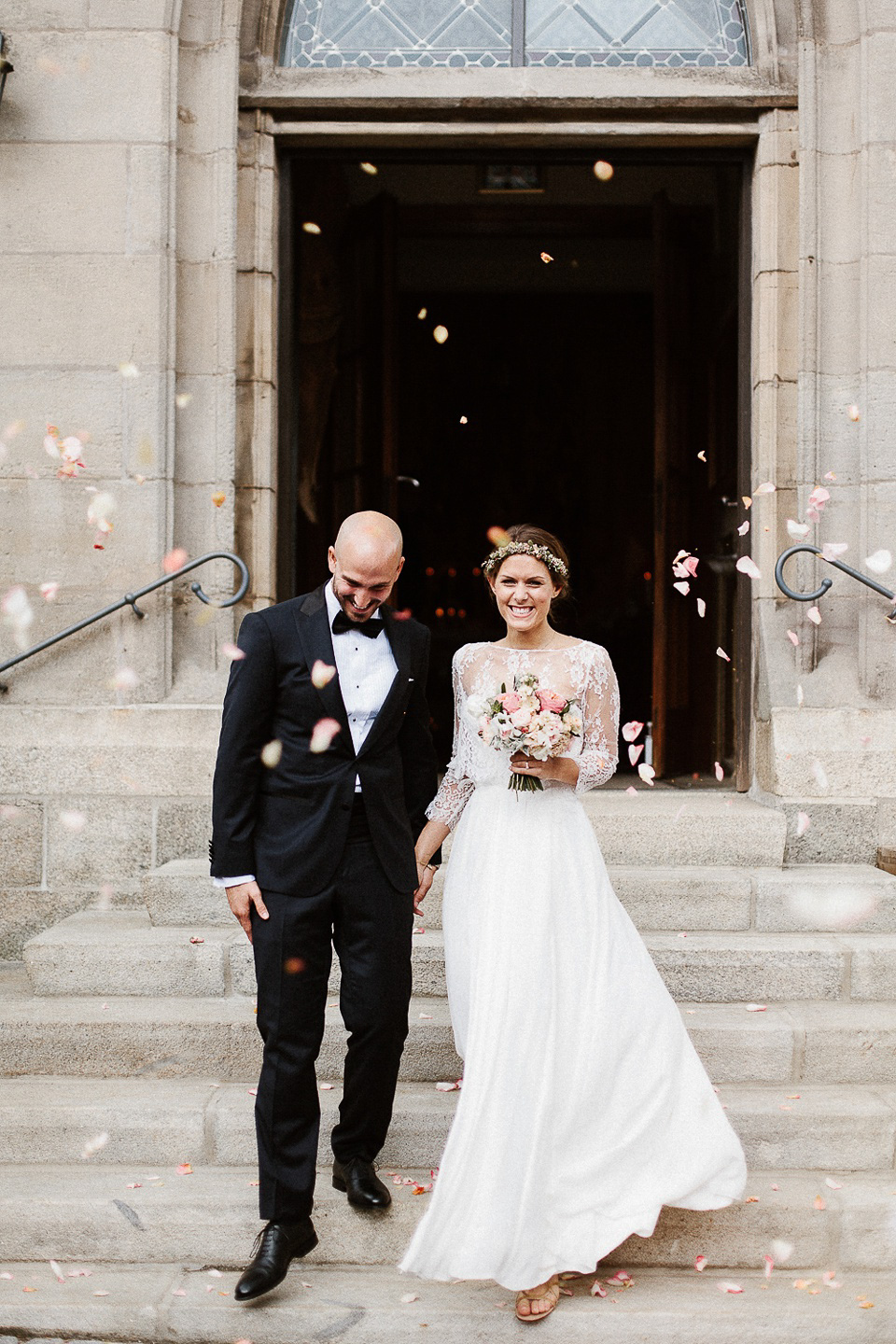 A new photographer to Love My Dress, the couple chose German based destination photographer Kevin Klein to tell the story of their day in images. The exquisite beauty of the day shines through these images and the love of the couple radiates through.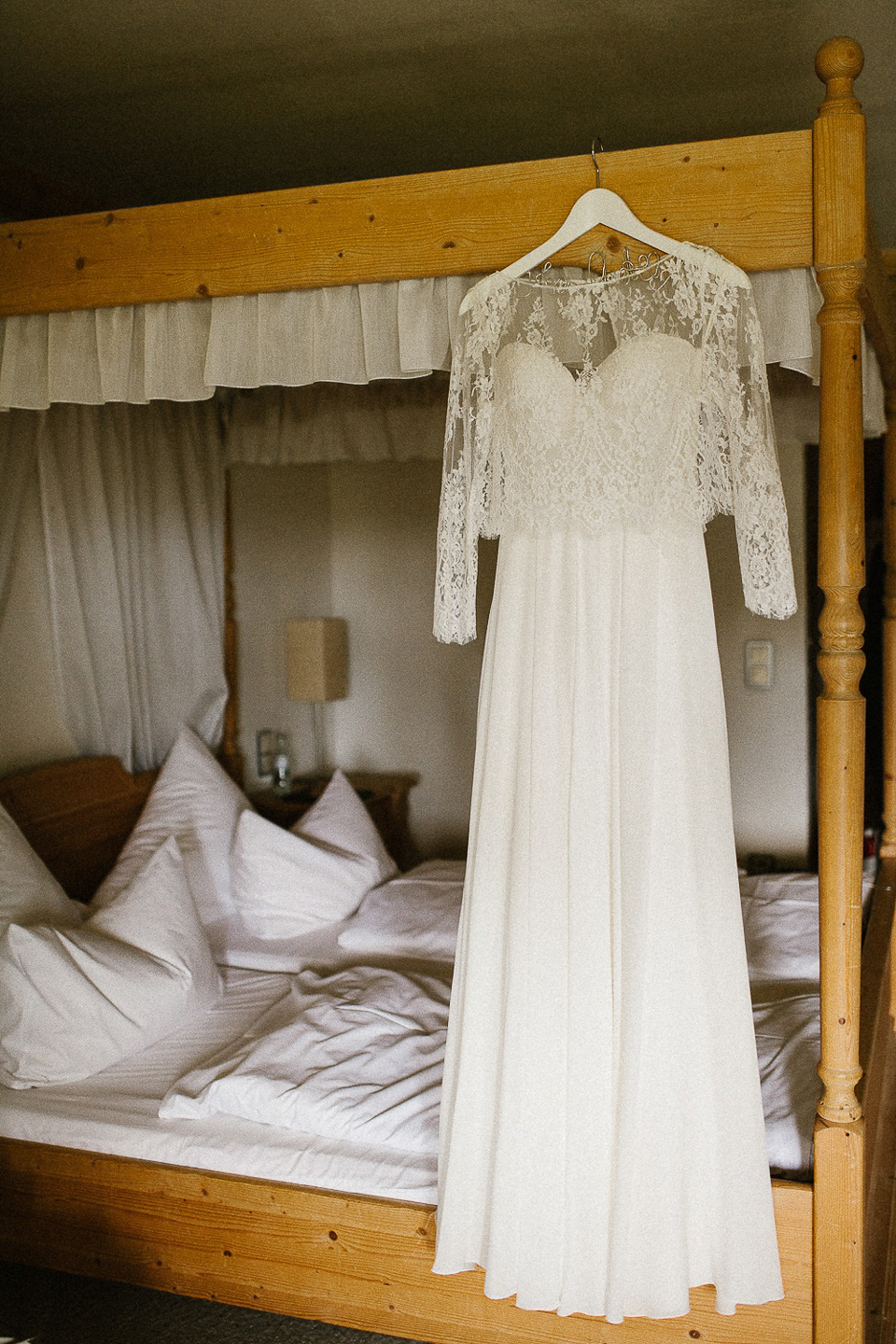 Fabio proposed to Christine in Hamburg on her birthday. They were married almost a year after.
"We had a beautiful day in Hamburg for my birthday, went on a canal boat tour and finally for dinner at our favourite Italian restaurant. After that we had walked through the beautiful old town and talked a lot about us and our relationship, Fabio stopped, pulls out a ring and asks me if I want to marry him. This was one of the most emotional moments in our life."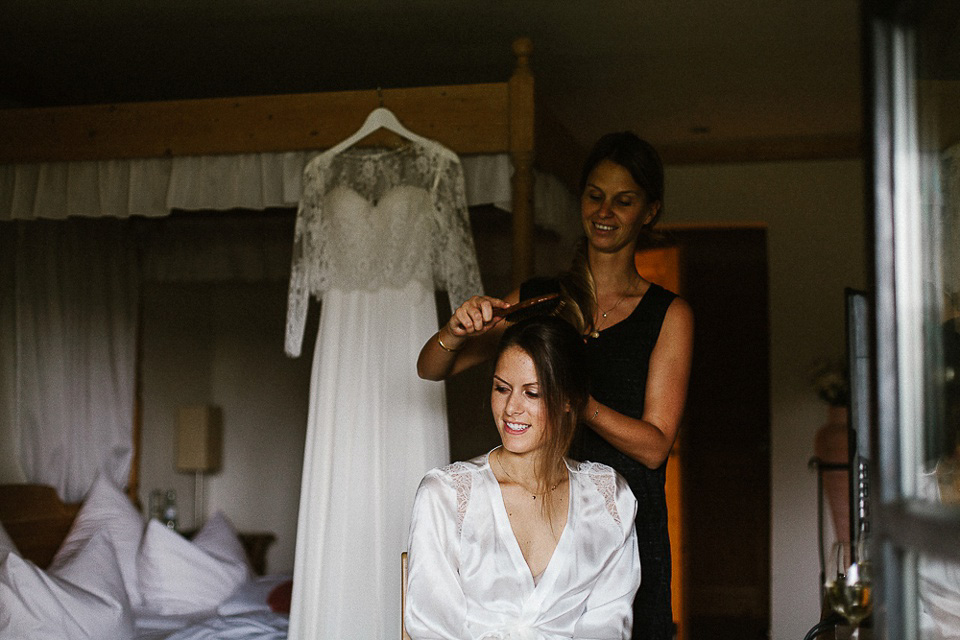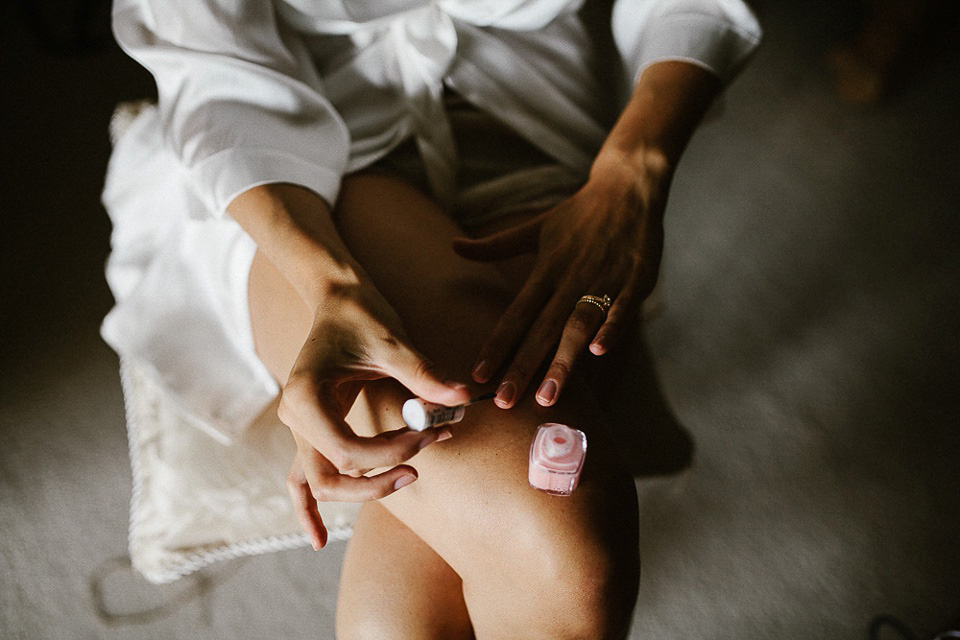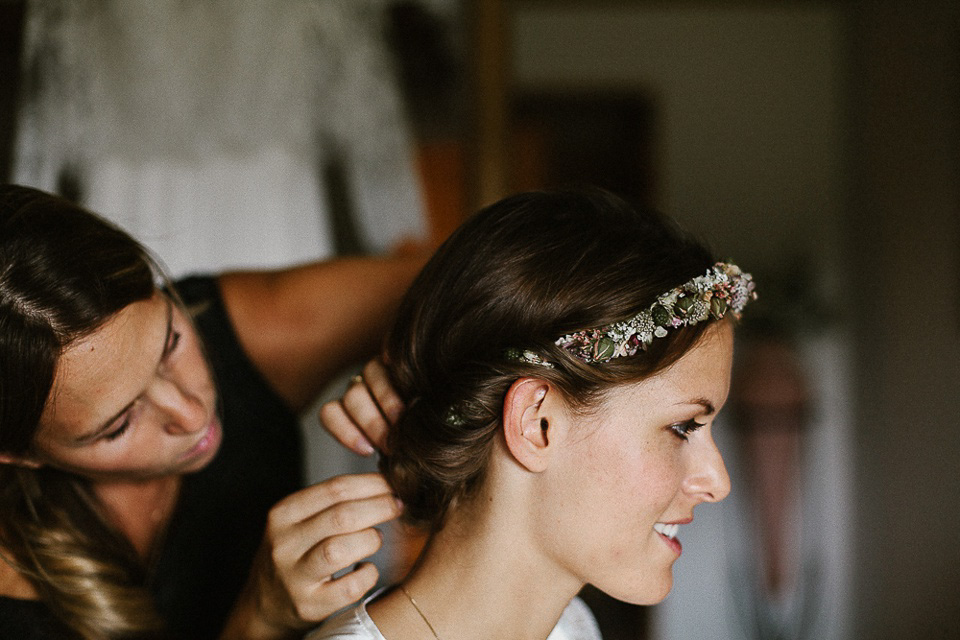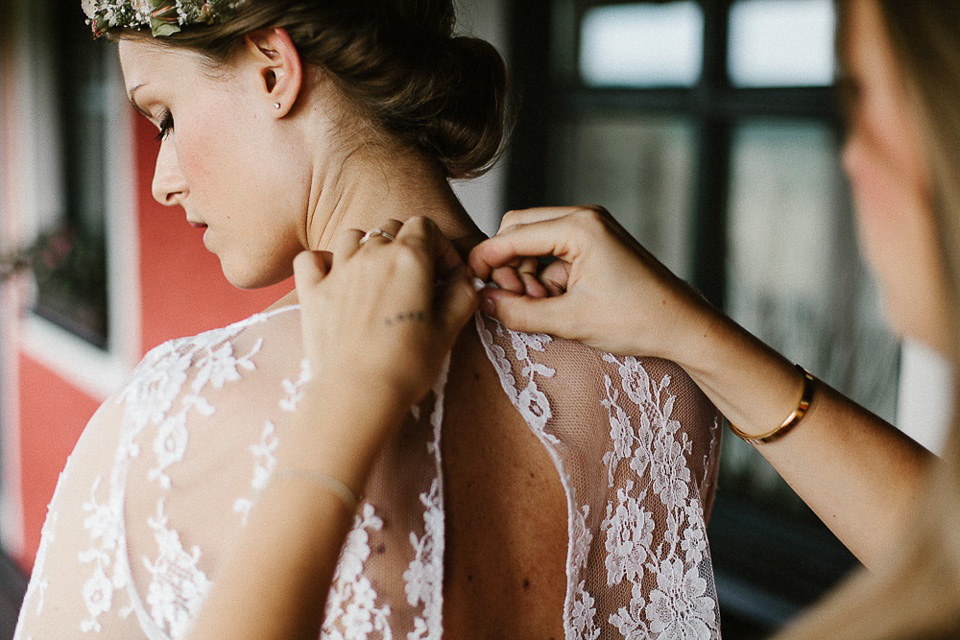 Fabio chose a smart black tie suit from Hugo Boss with a shirt from Savile Row favourite Gieves and Hawkes, perfectly complementing his new wife's boho chic style.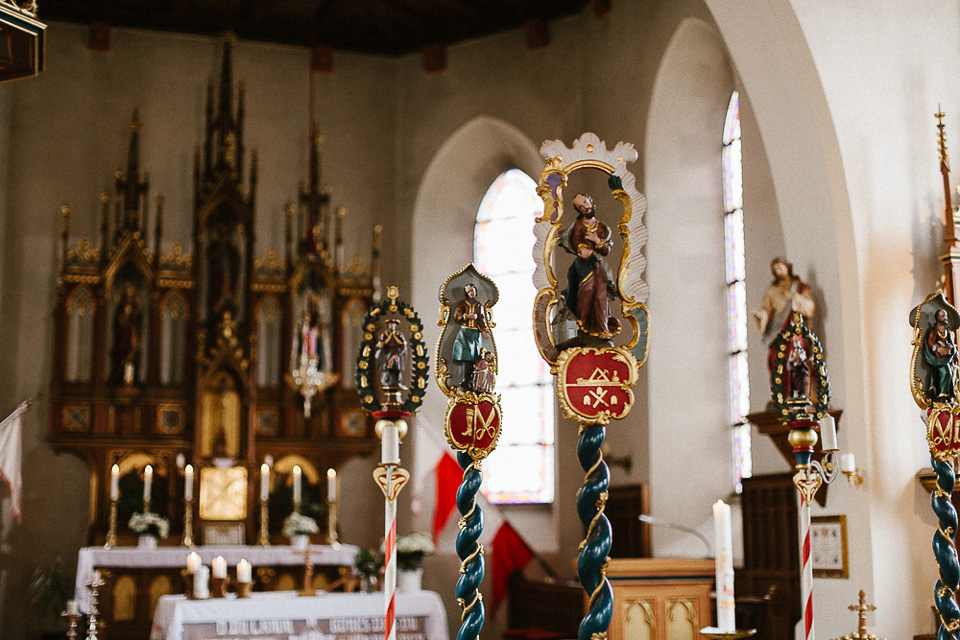 "The most special moment was walking down the aisle to the altar with my dad. In this moment I only saw my husband and saw the excitement in his eyes. It was the first time we had seen each other that day and it was in that moment that we both felt that to marry was the best decision in our life."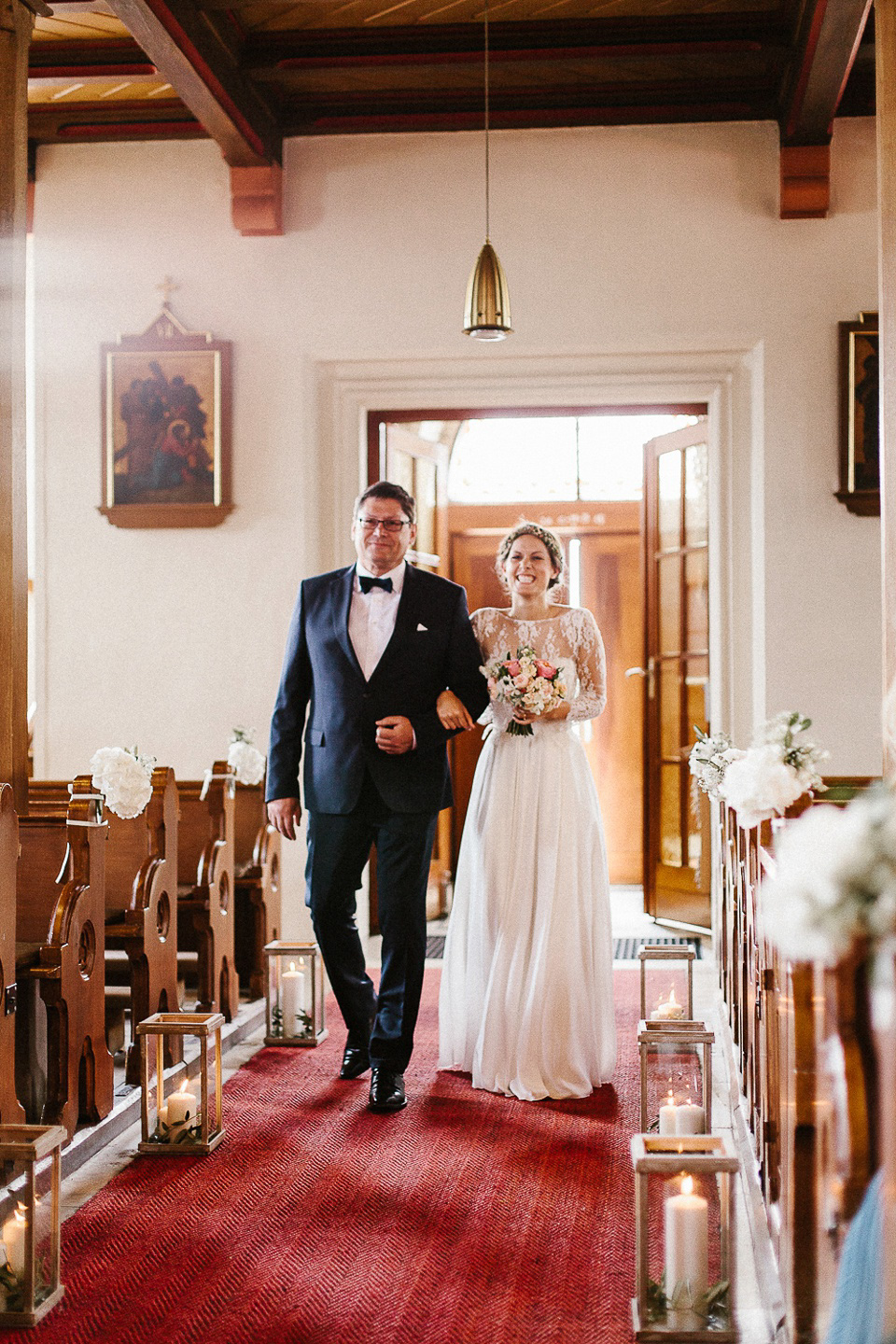 "There were a lot more special moments and we needed a few days to review our whole wedding day again with our families and friends."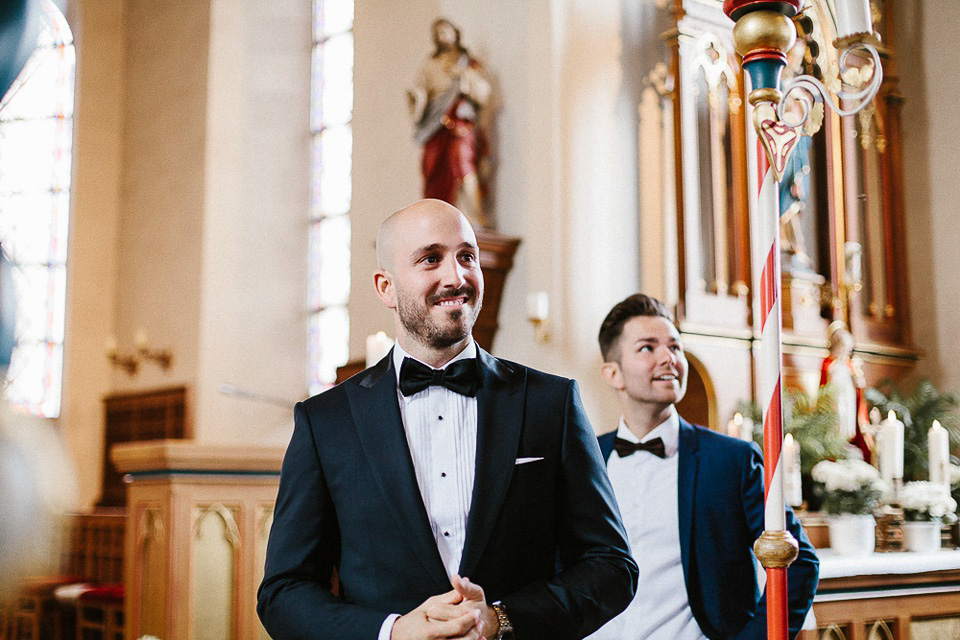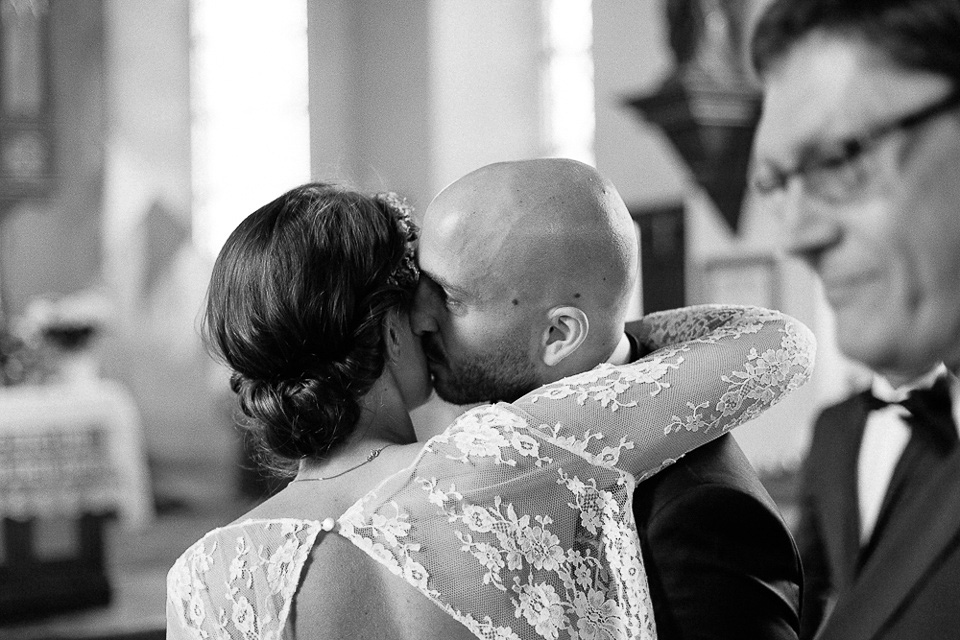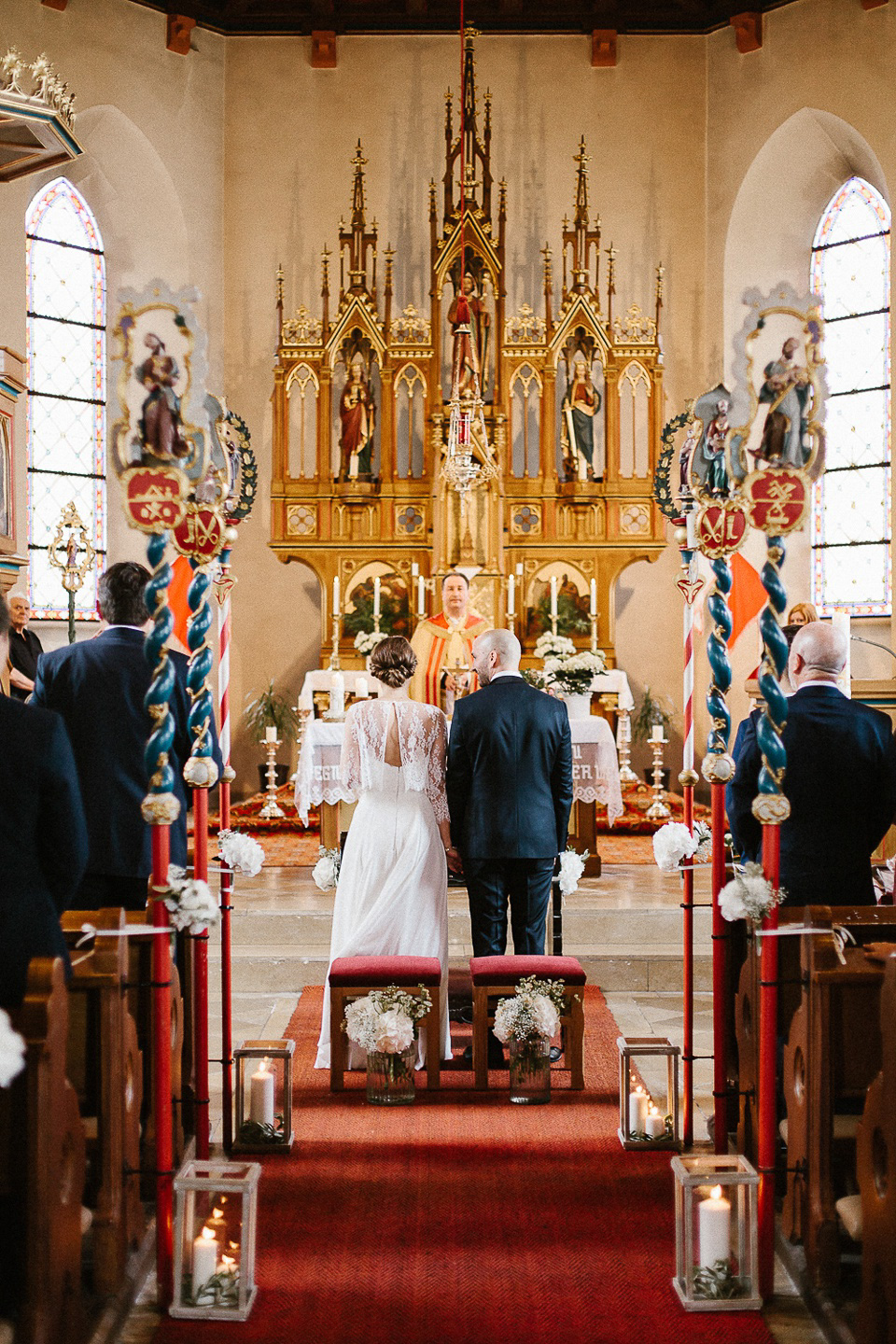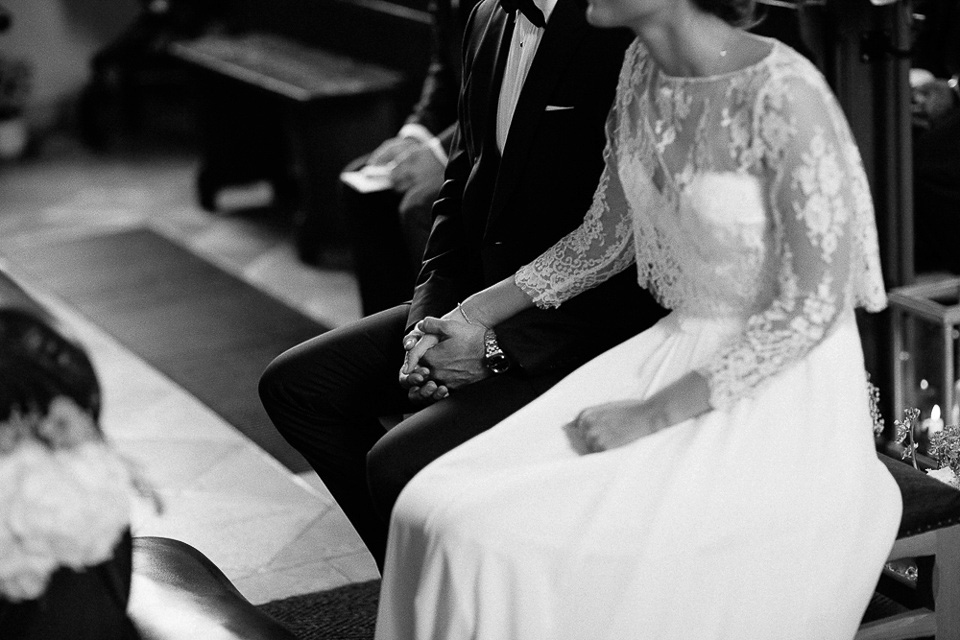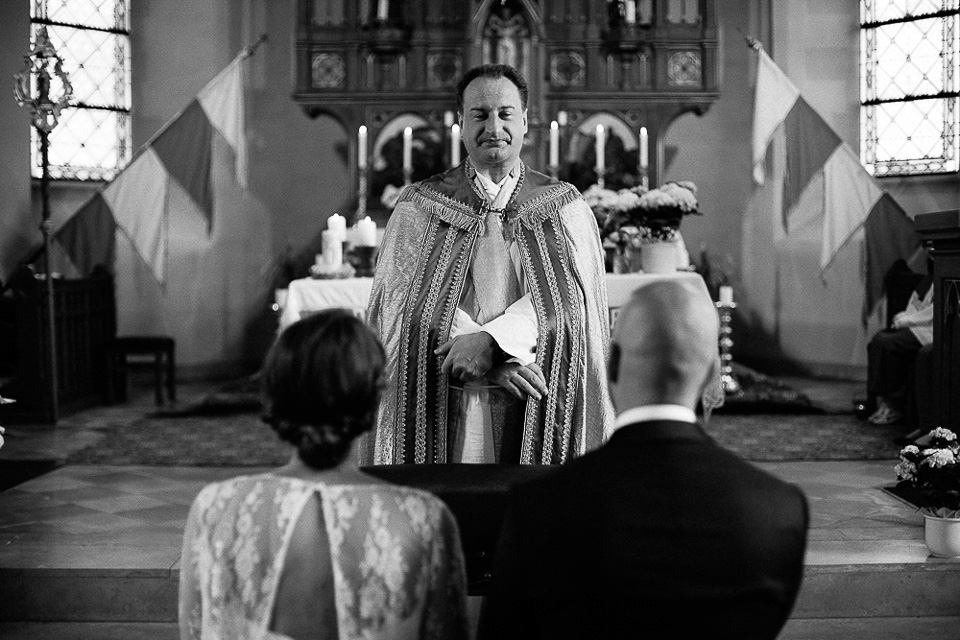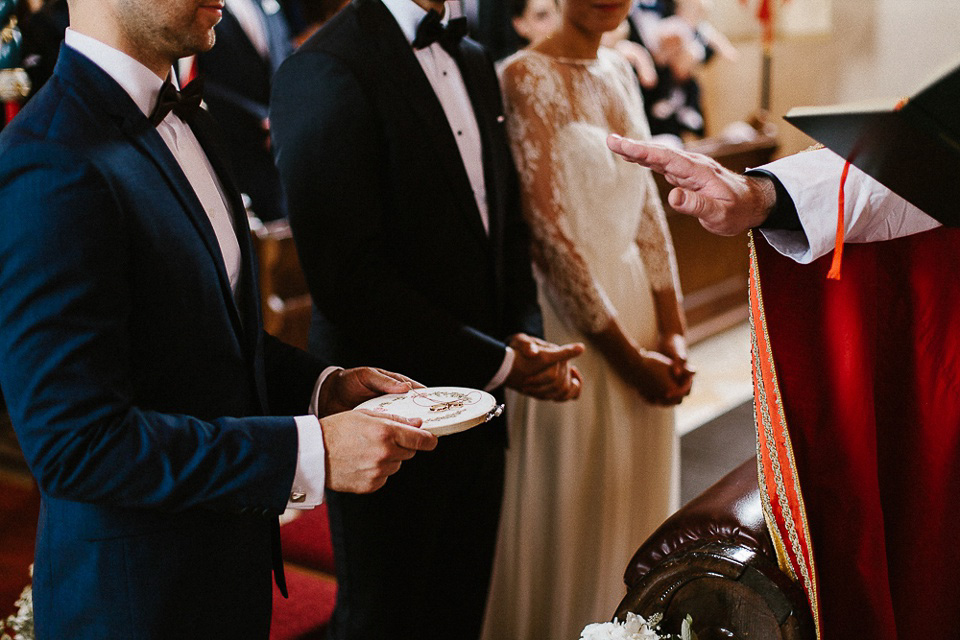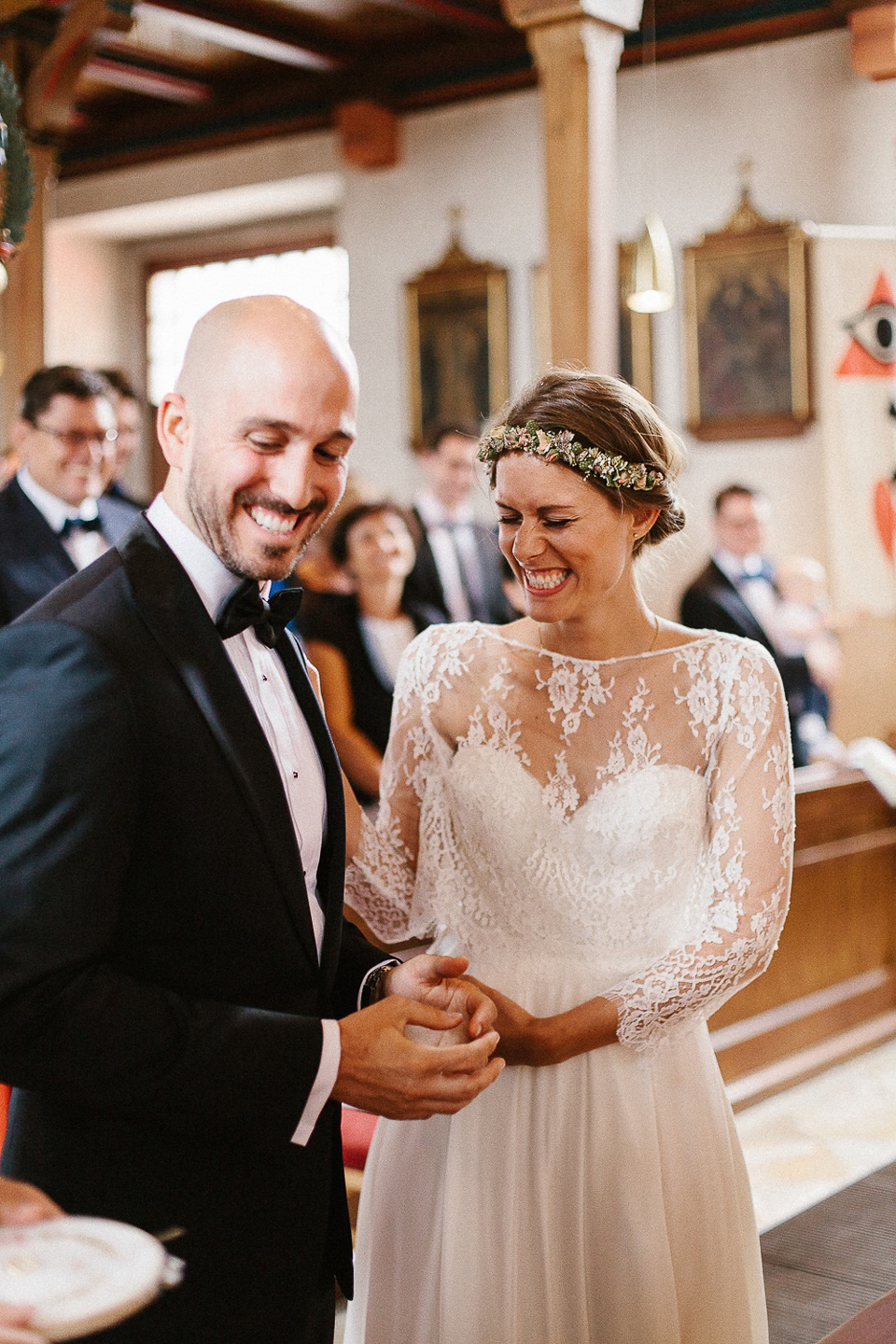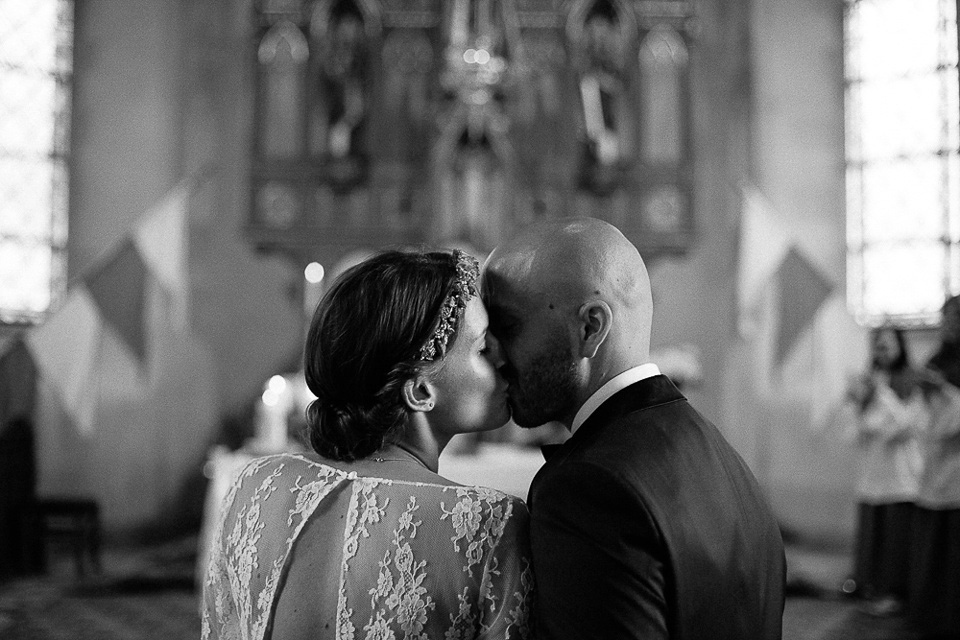 Christine chose a mix of pastel pink flowers for her bouquet, matching the accents of décor in the barn. The couple decorated their reception space with light coloured bunting, tassels, paper lanterns and light-up letters, all adding to the charm of the rustic farm.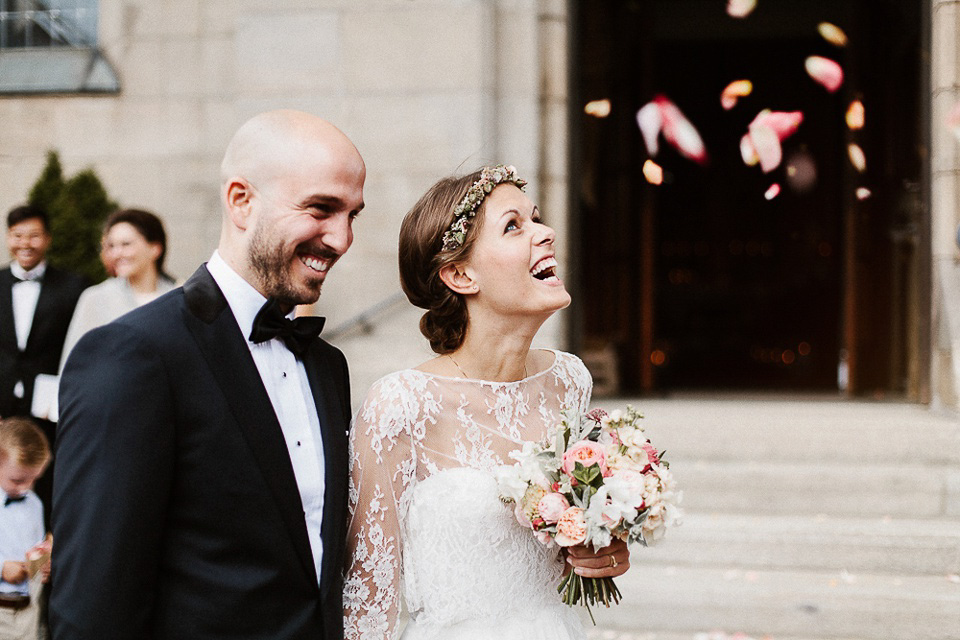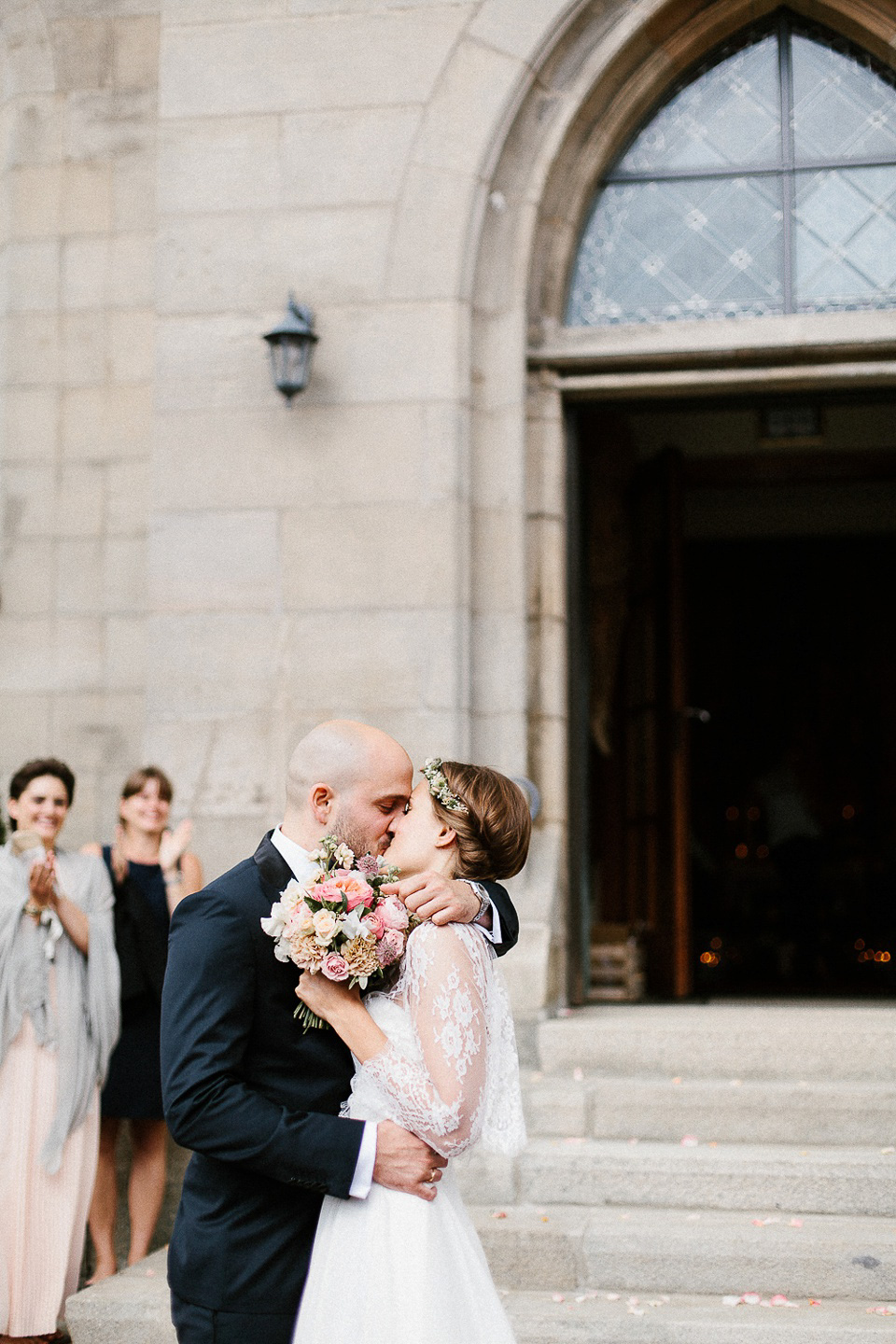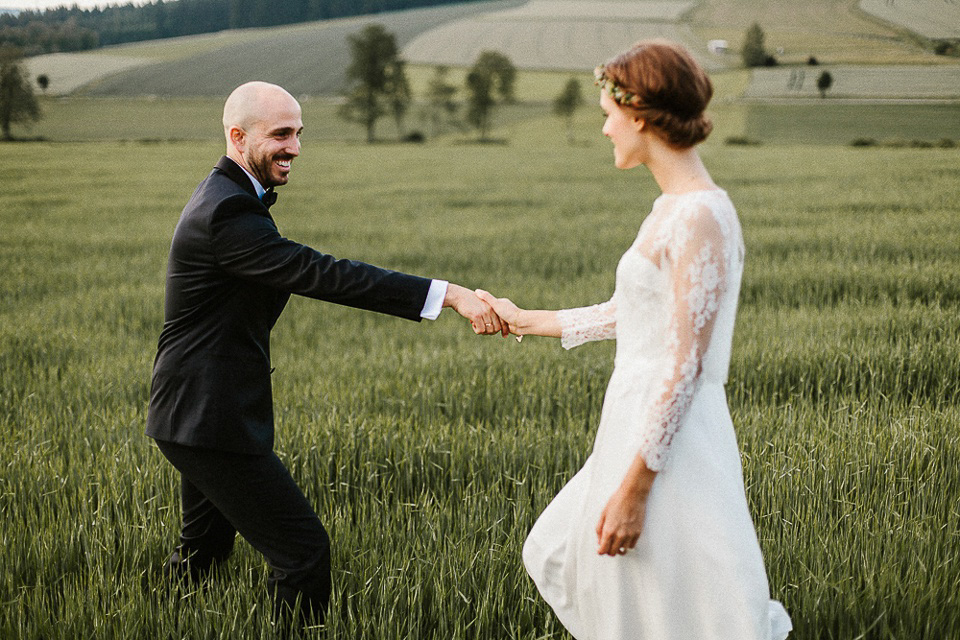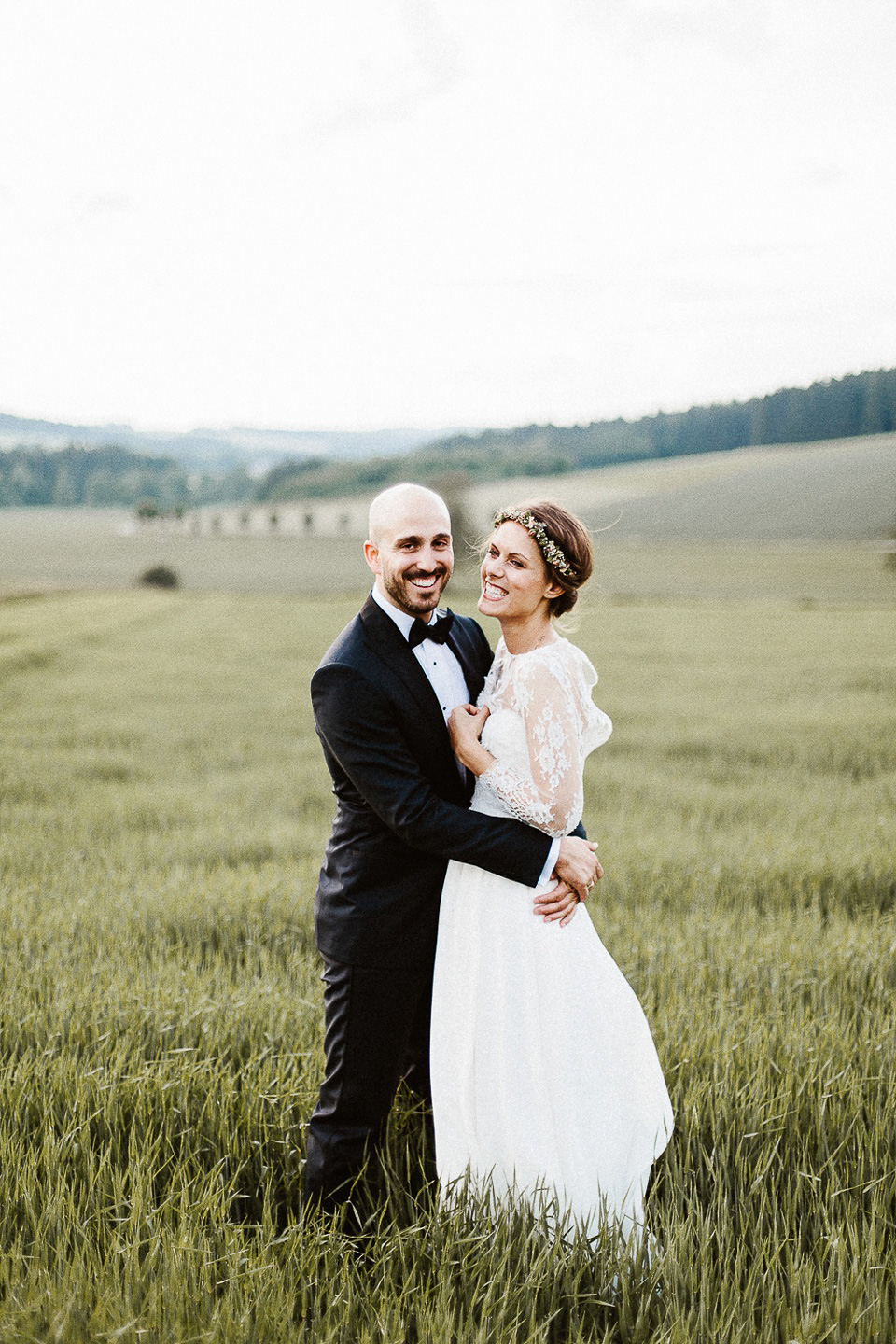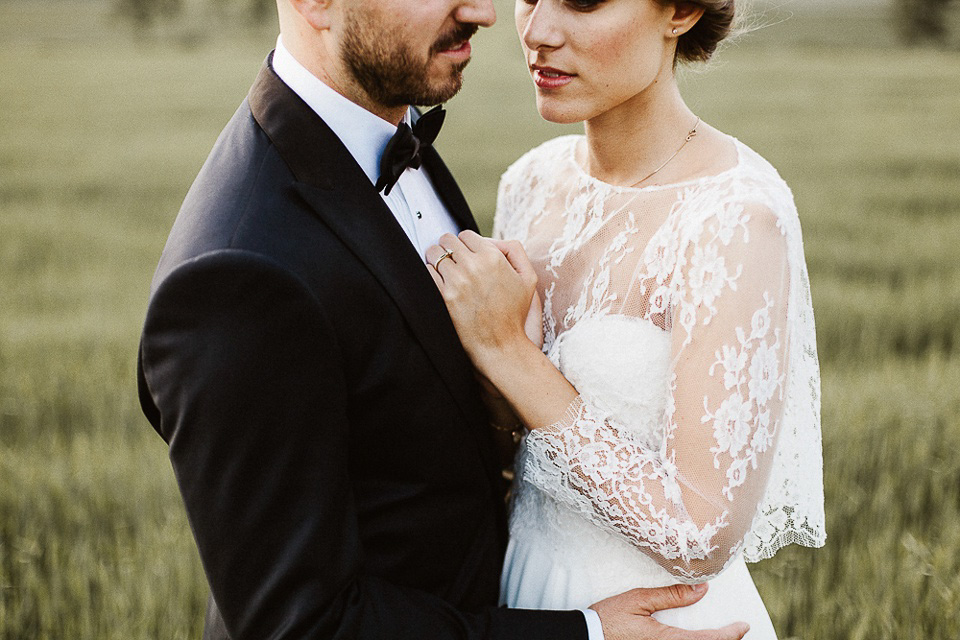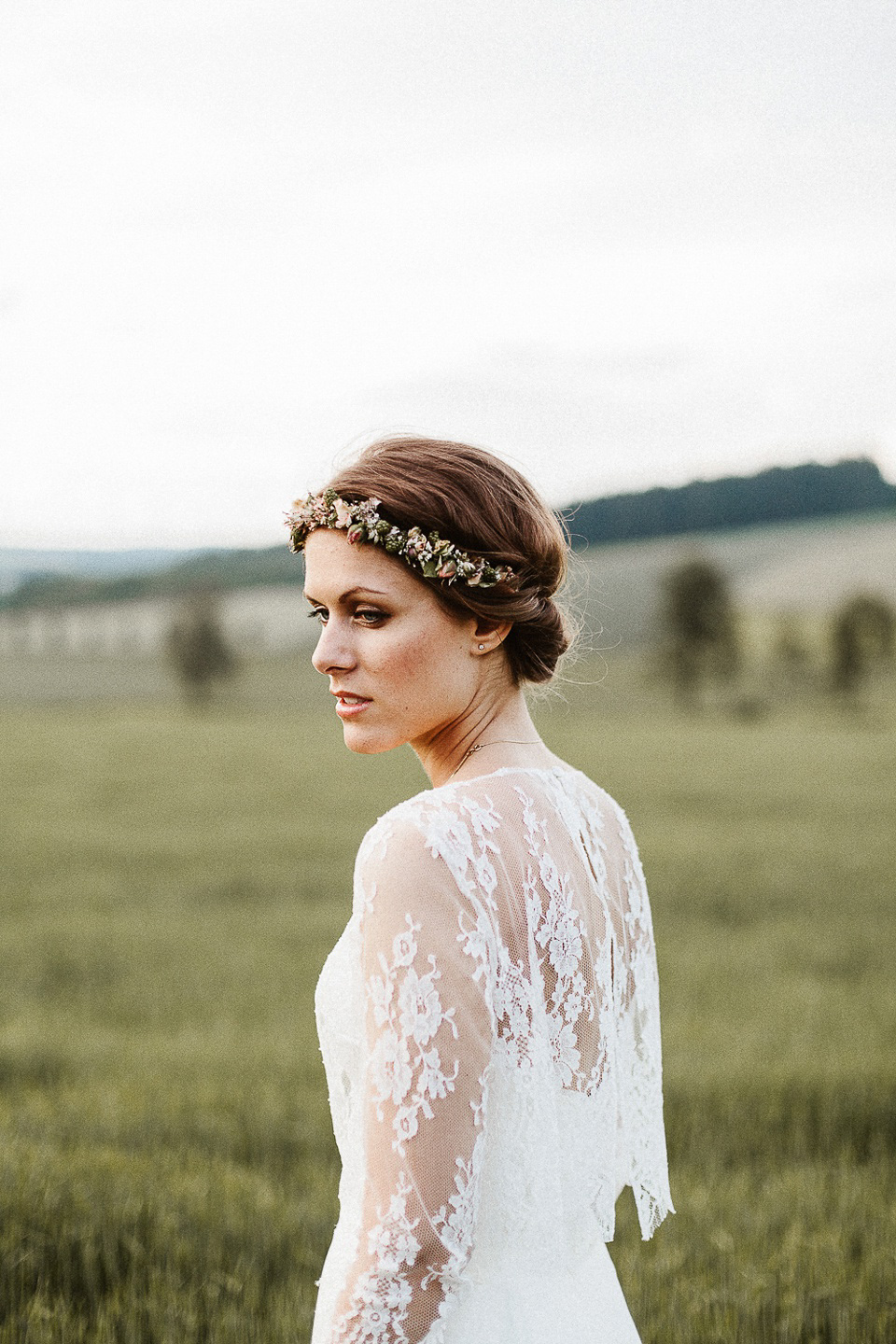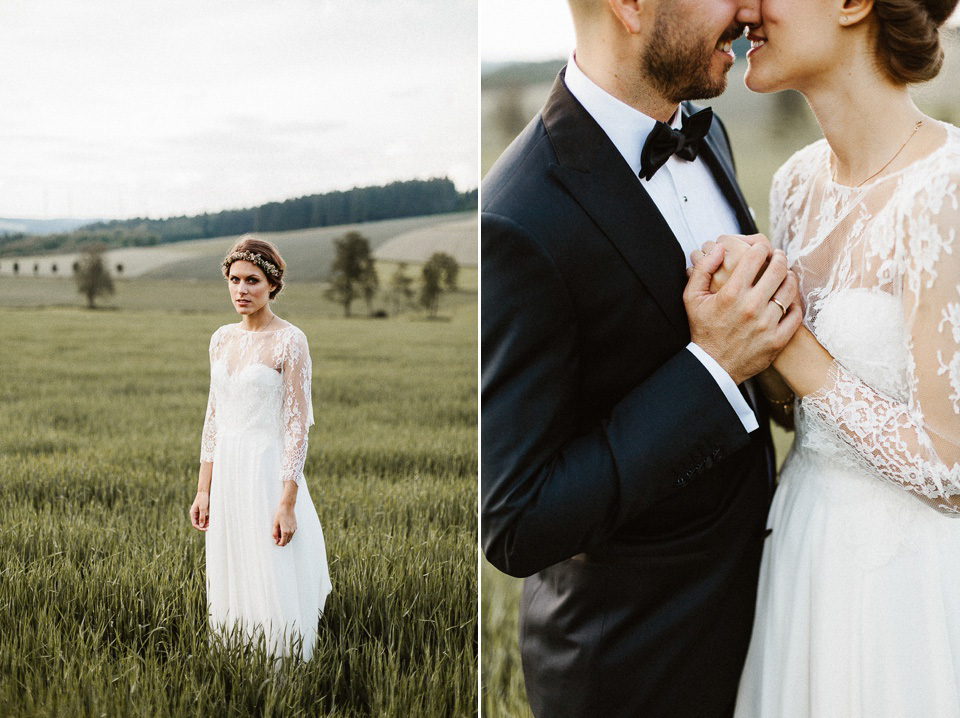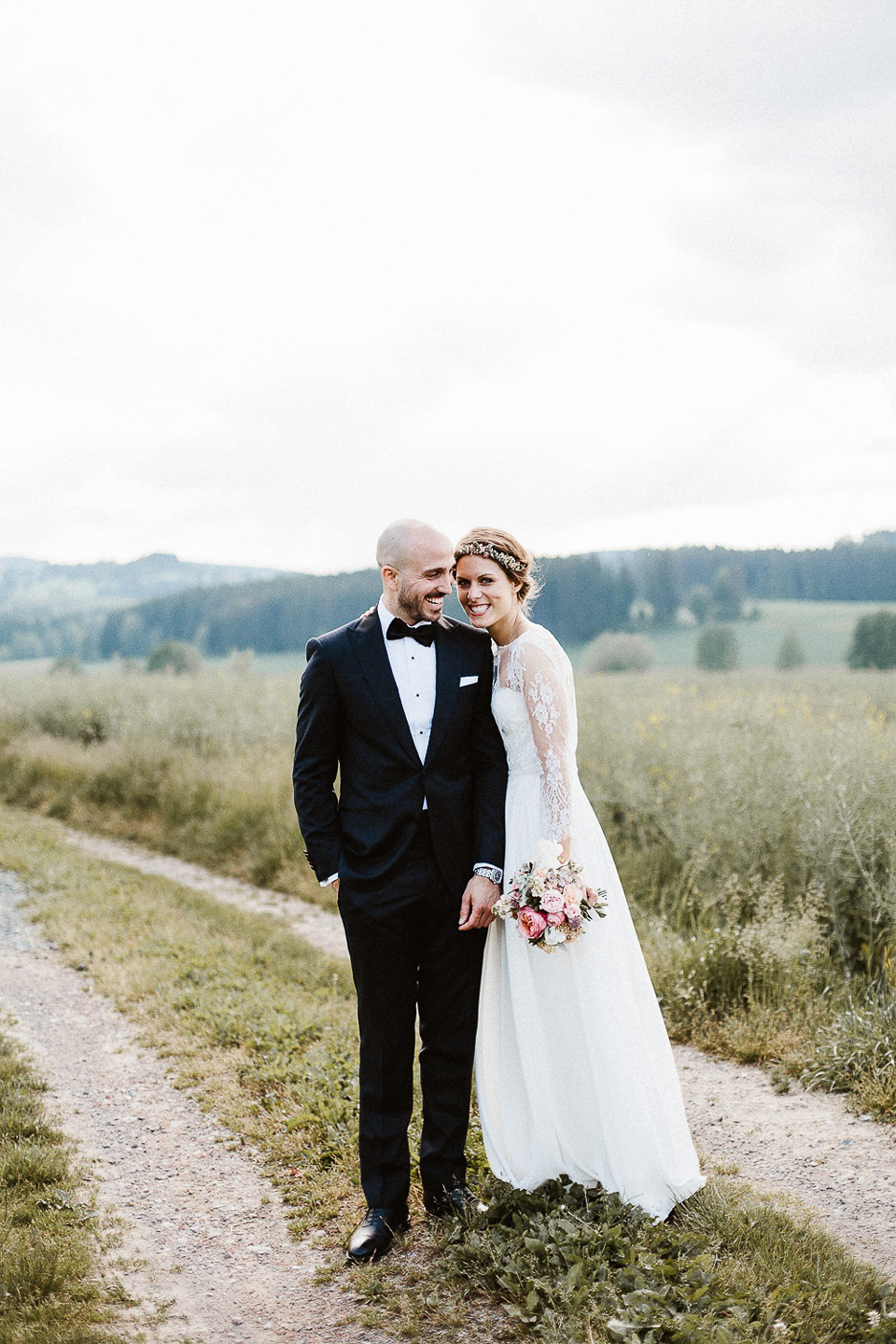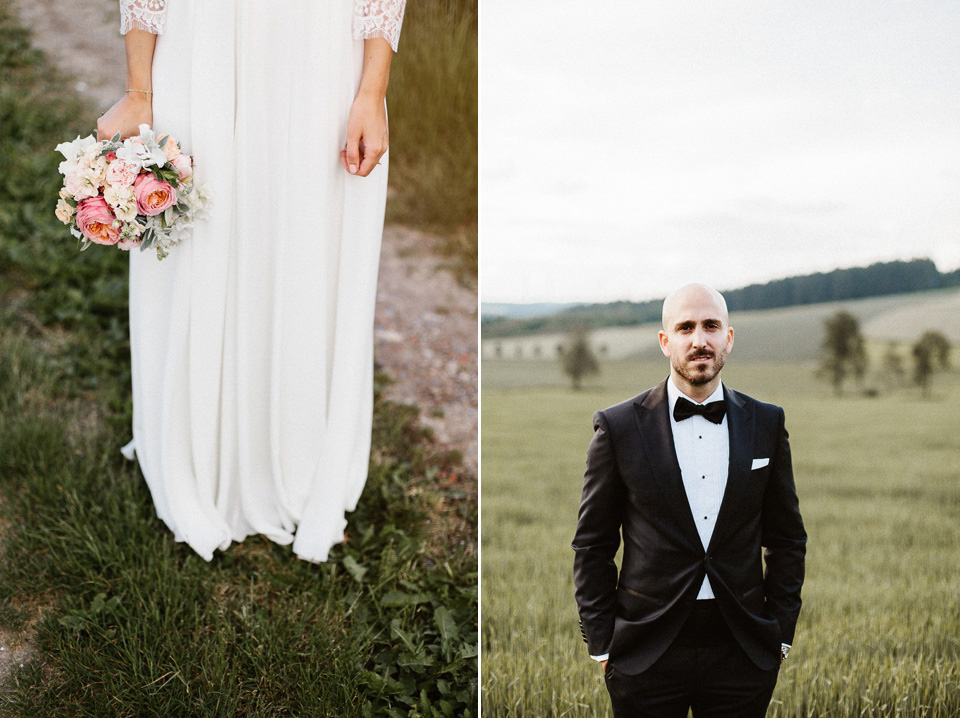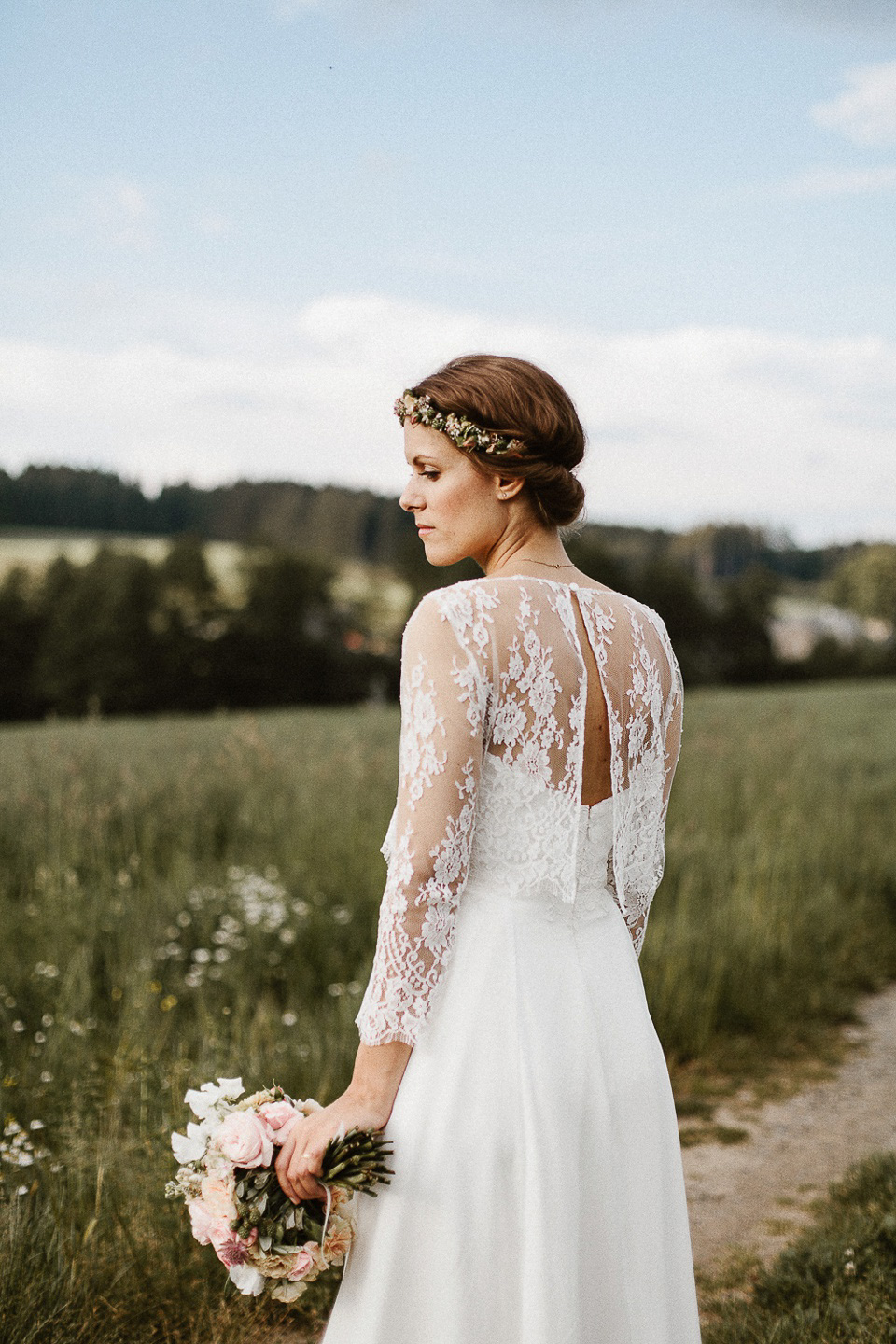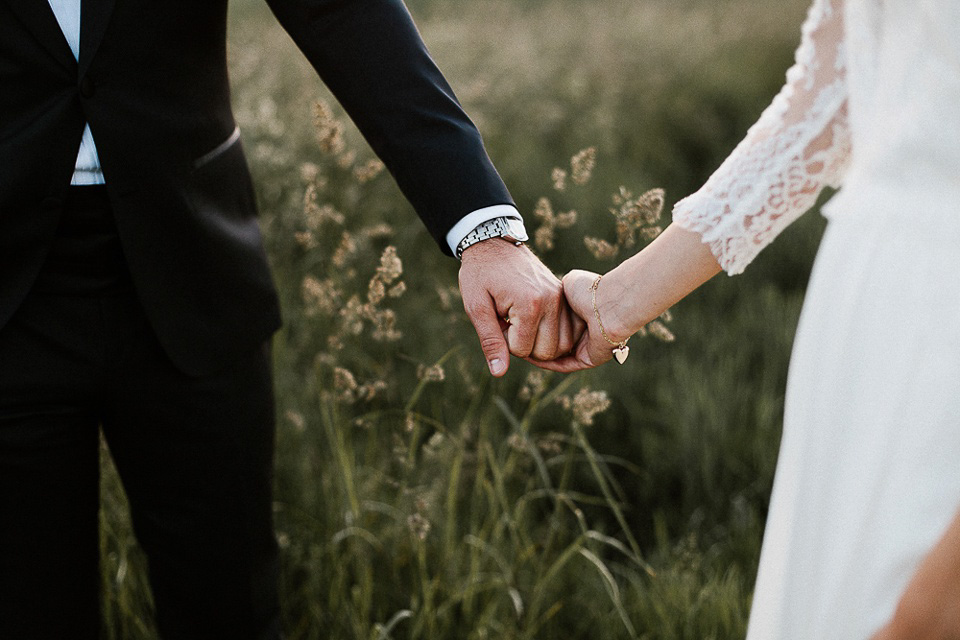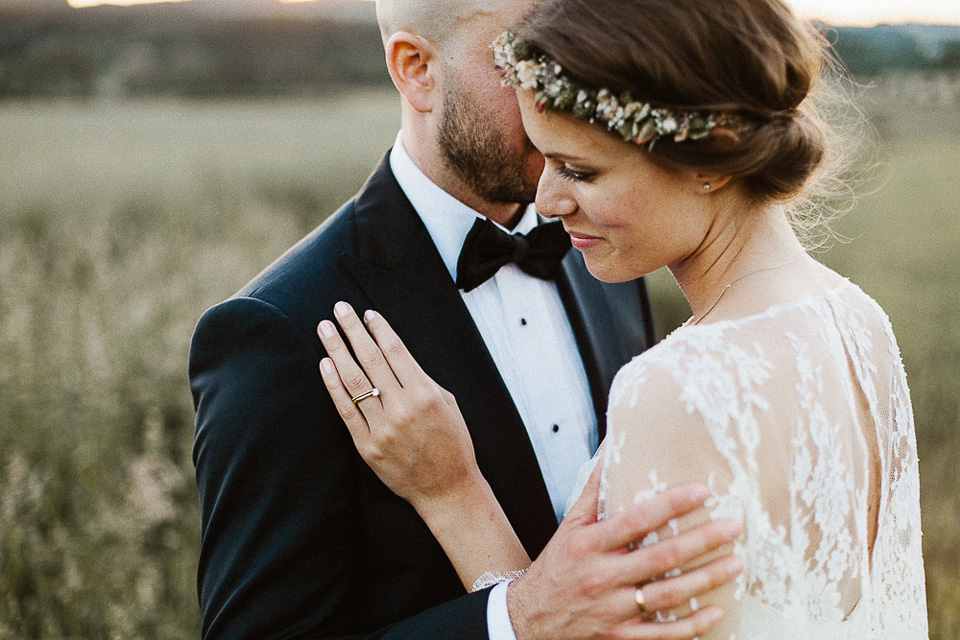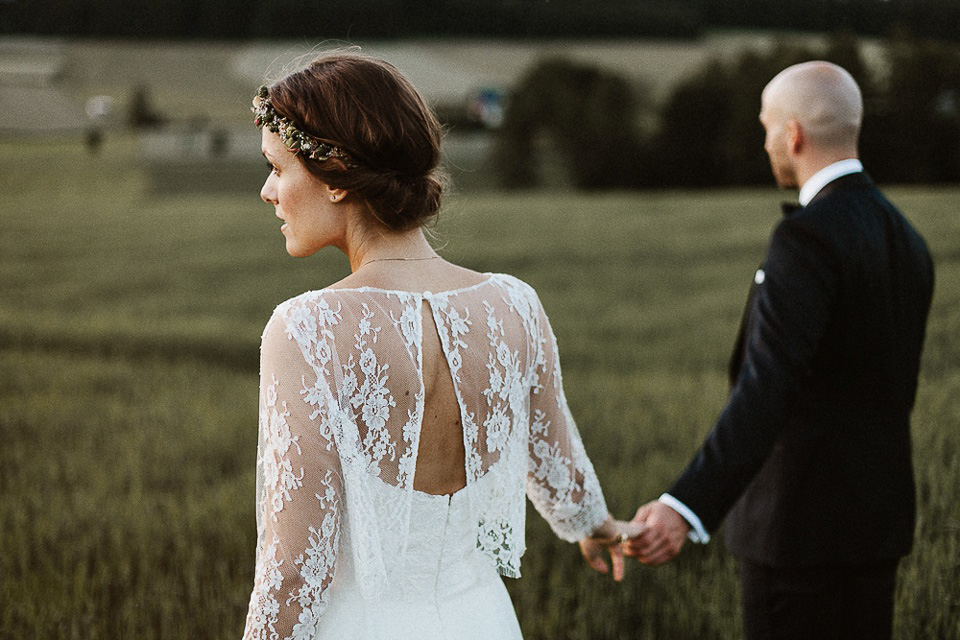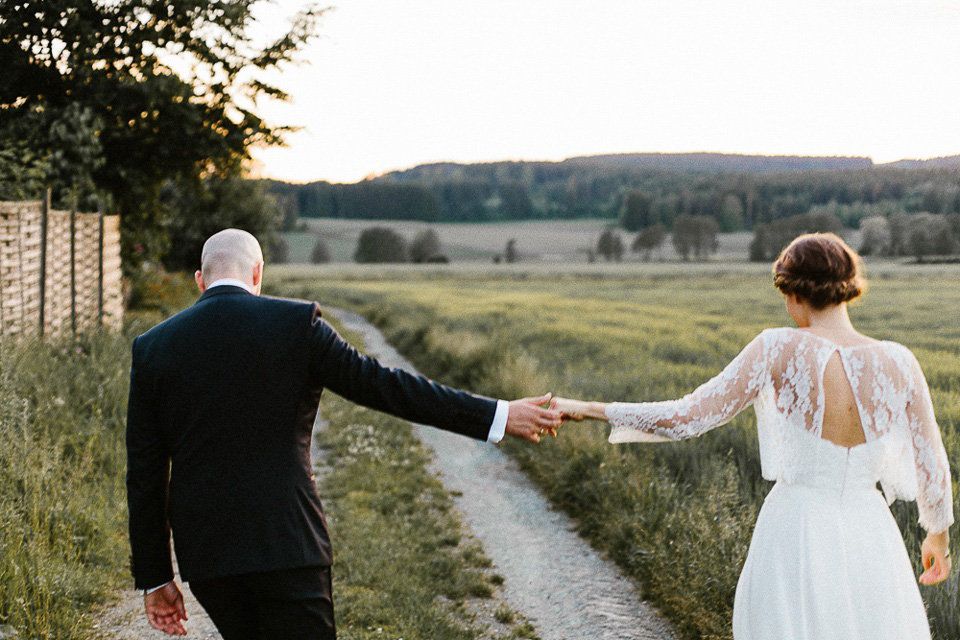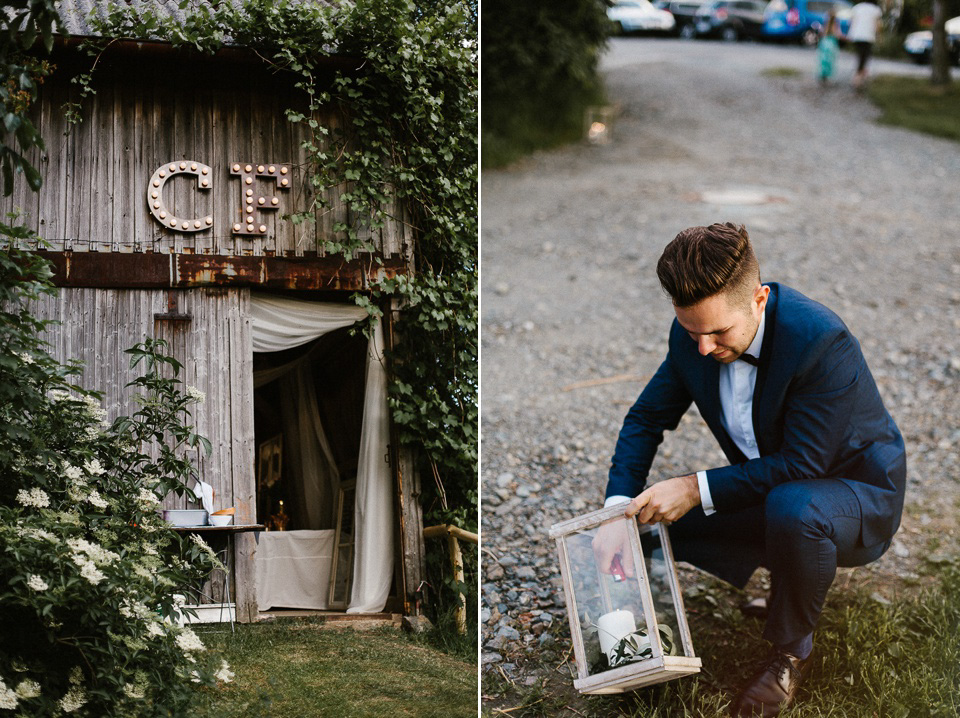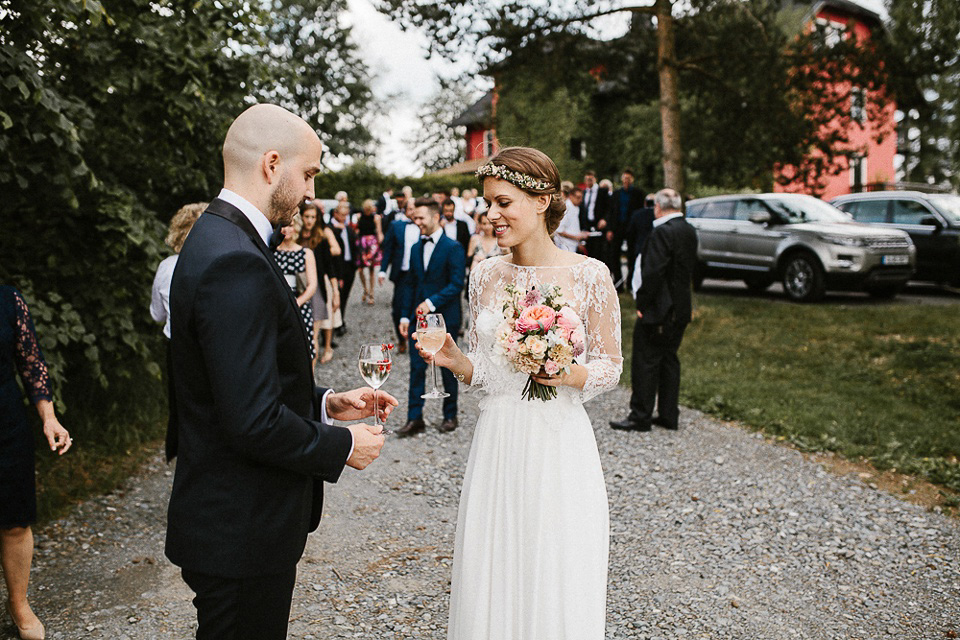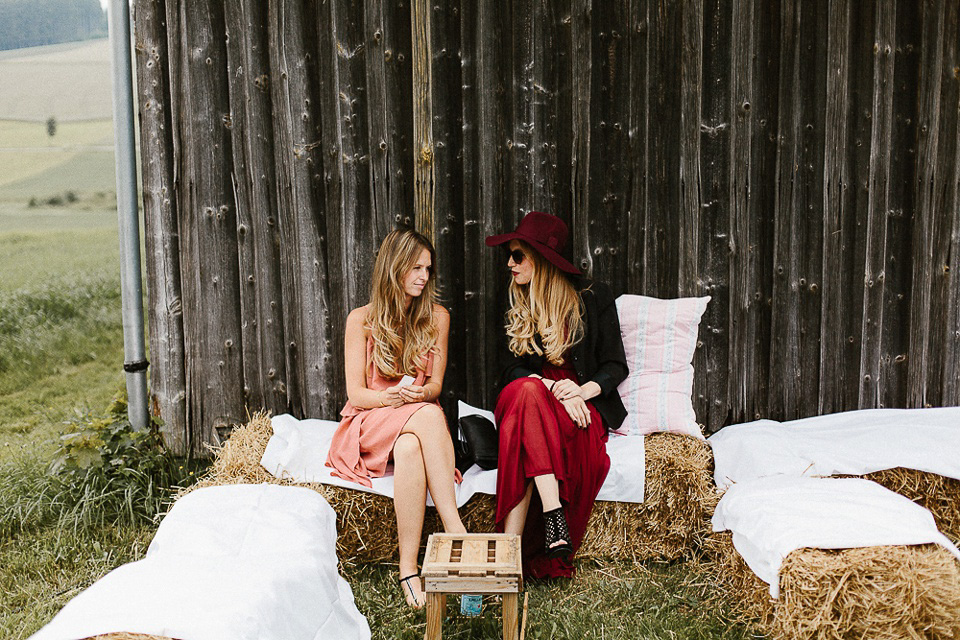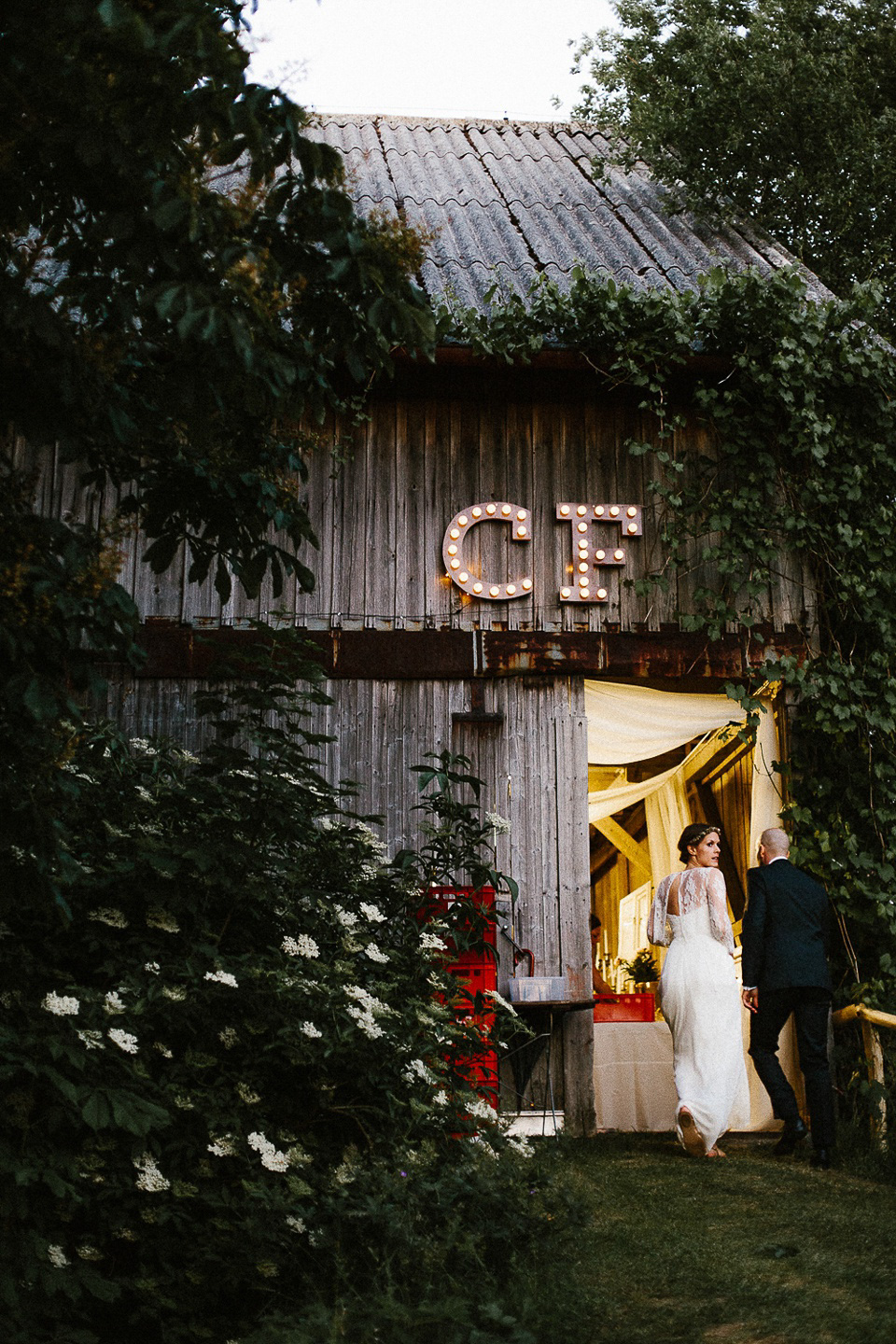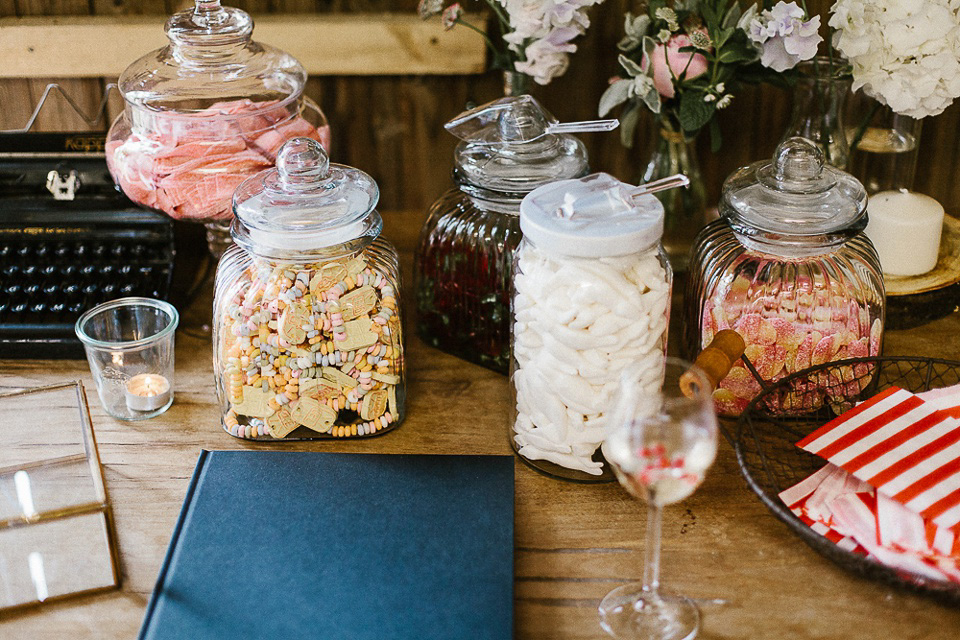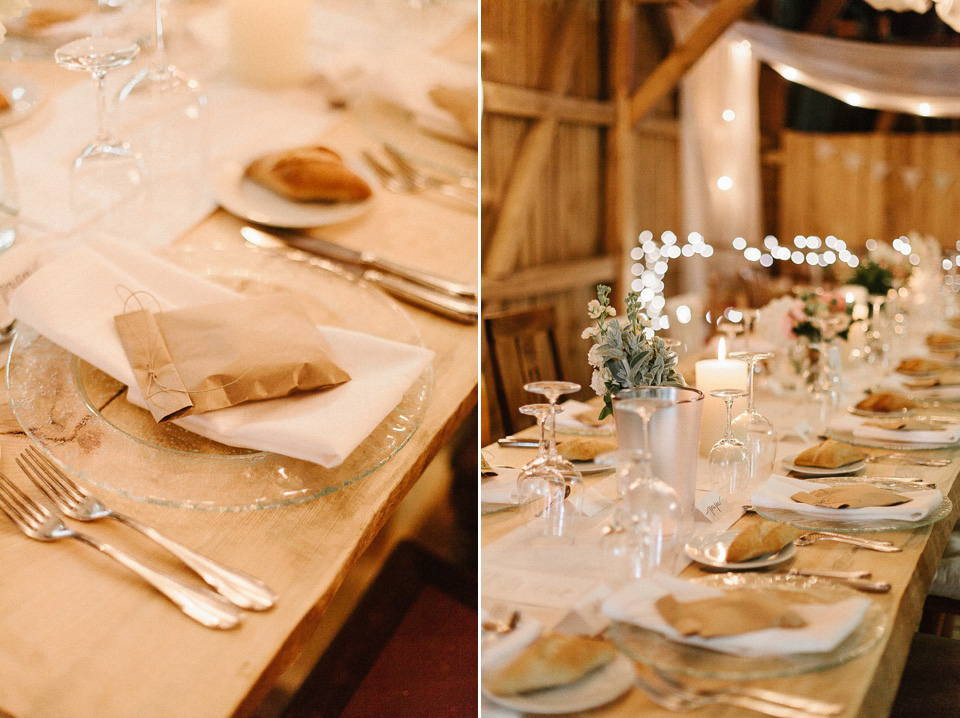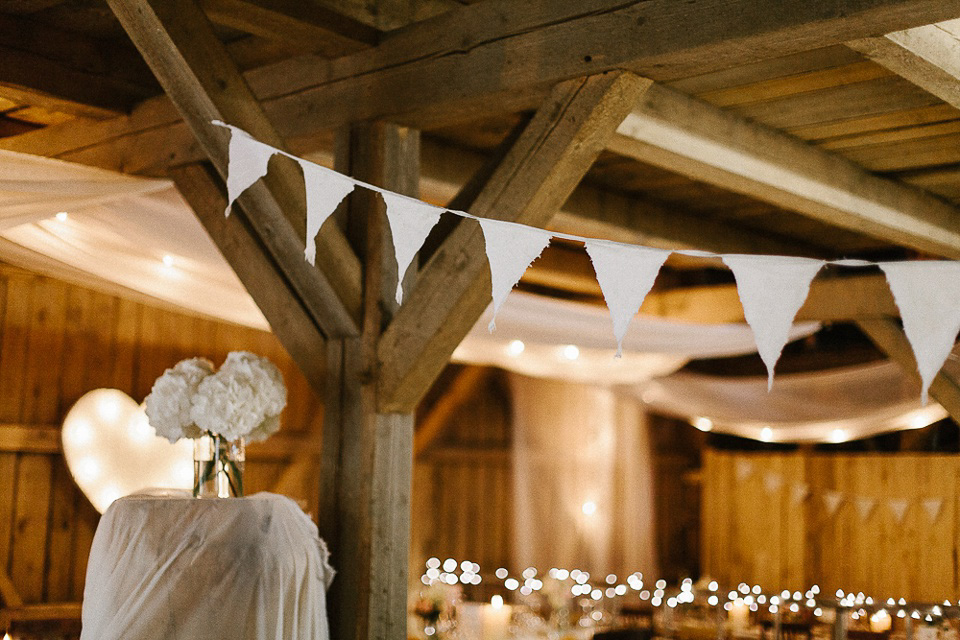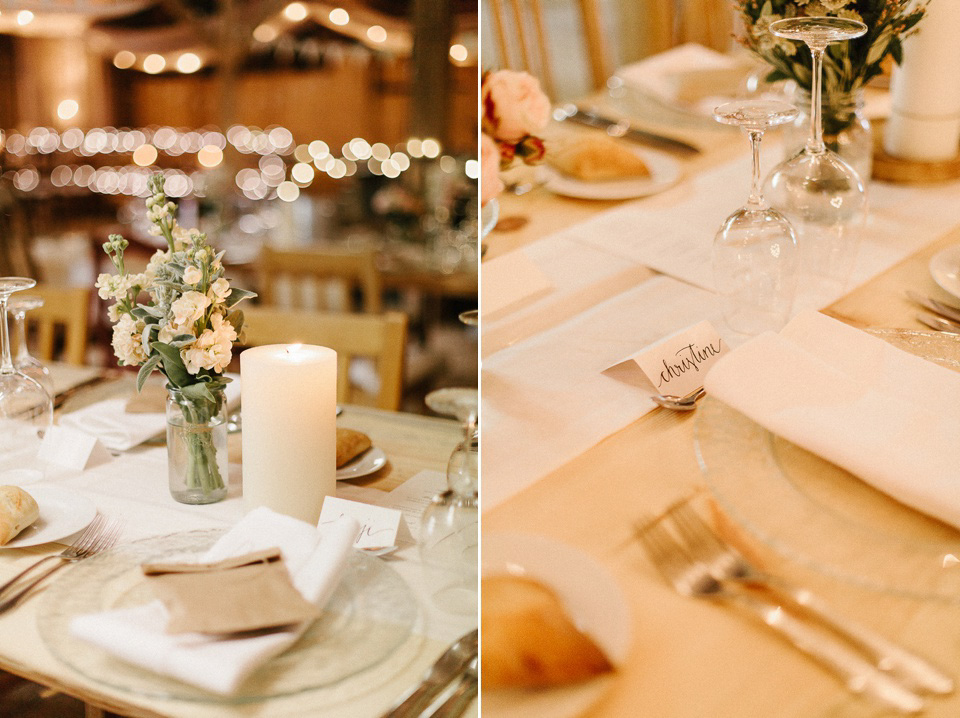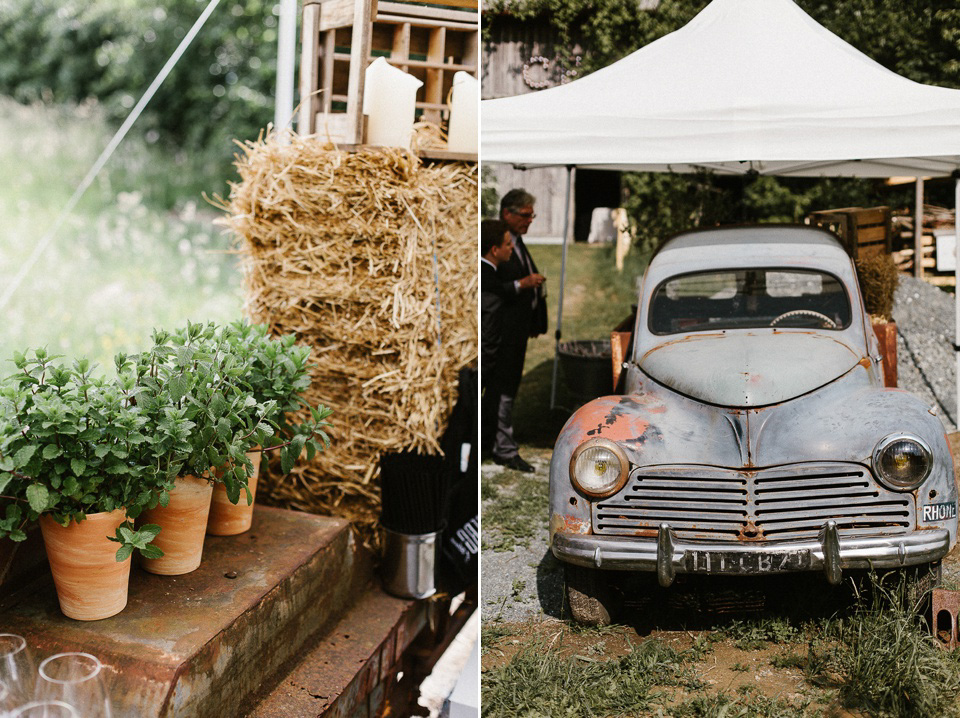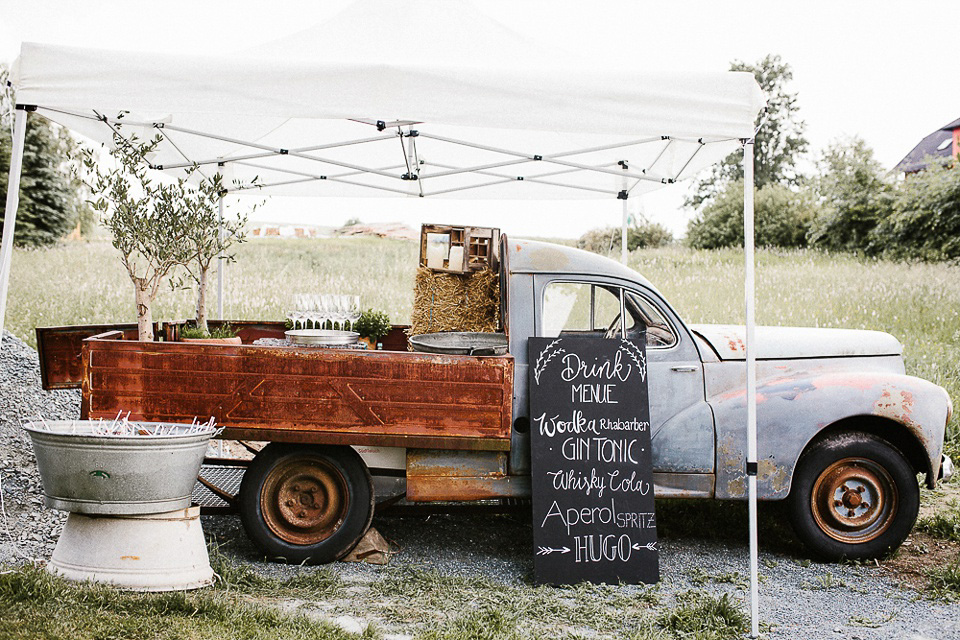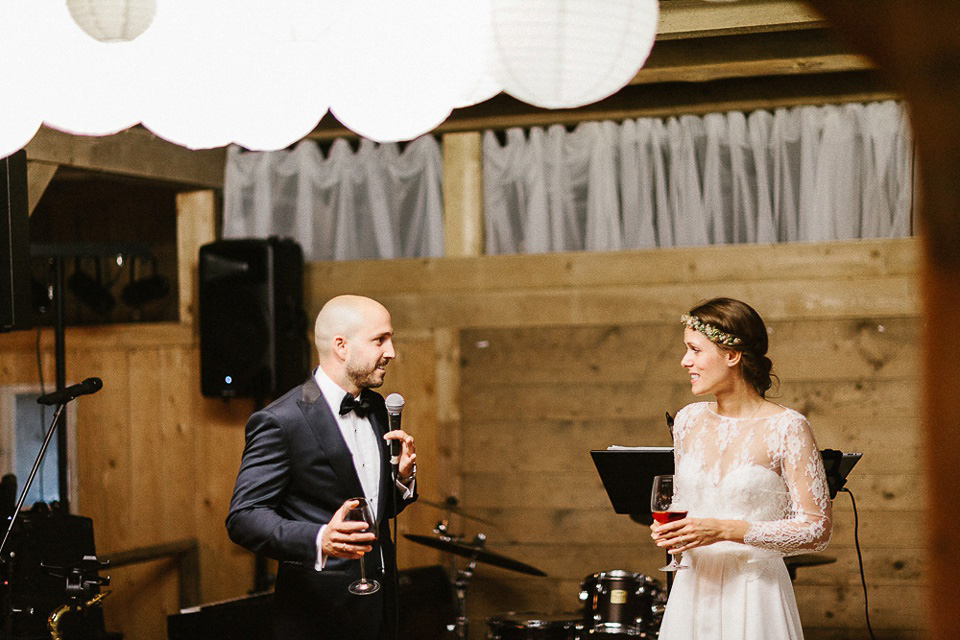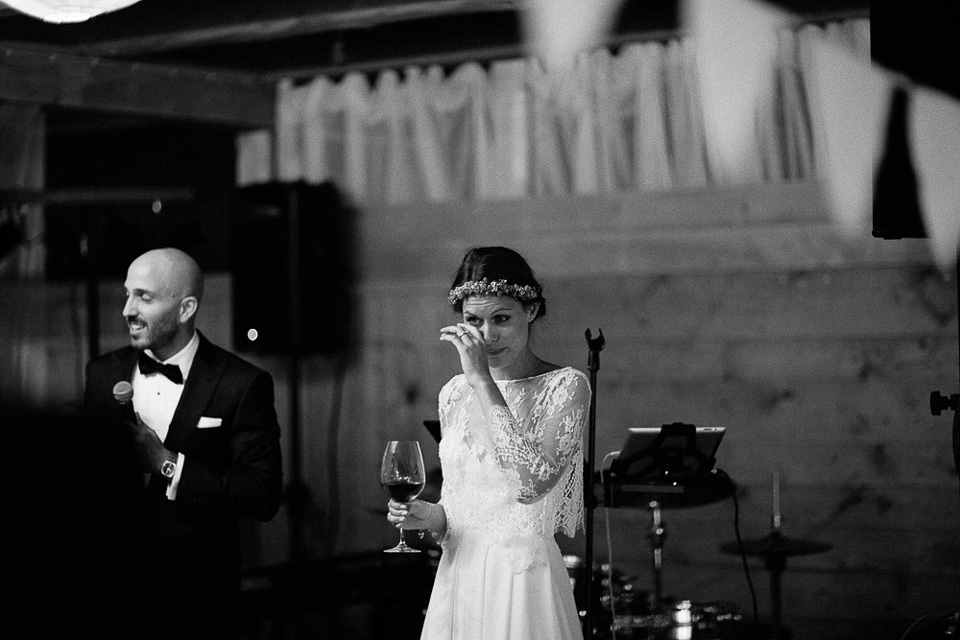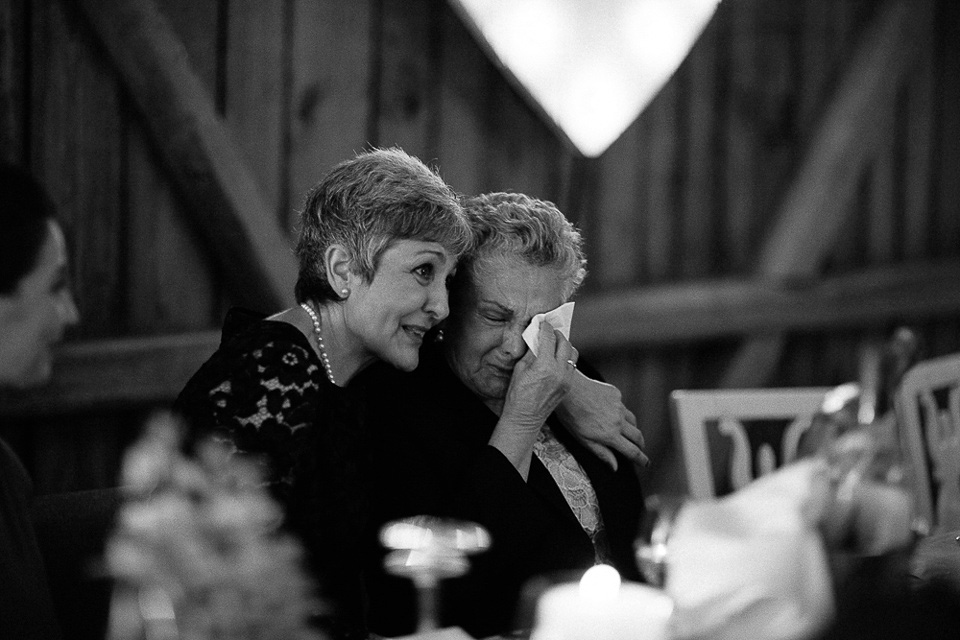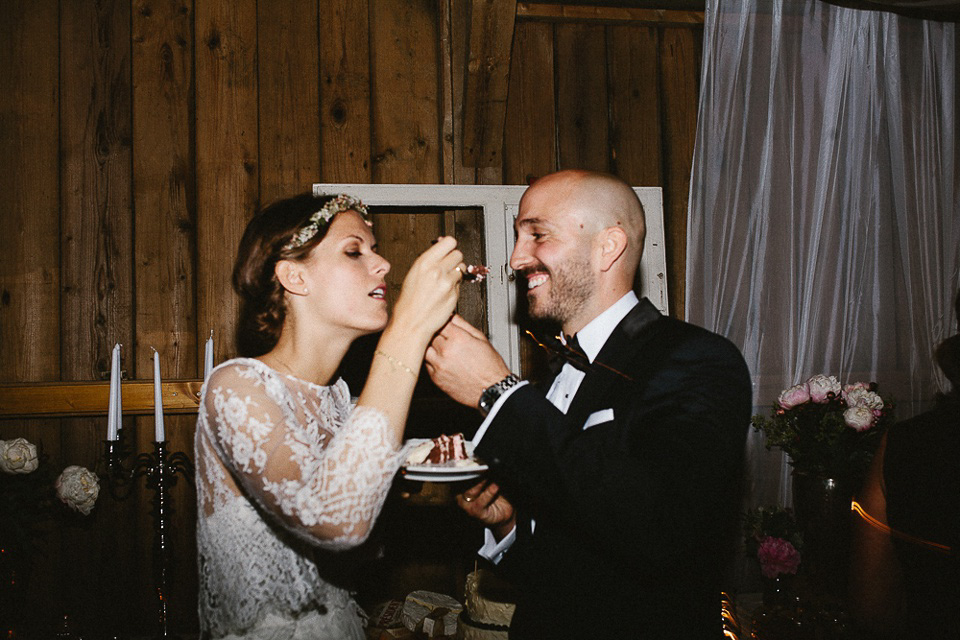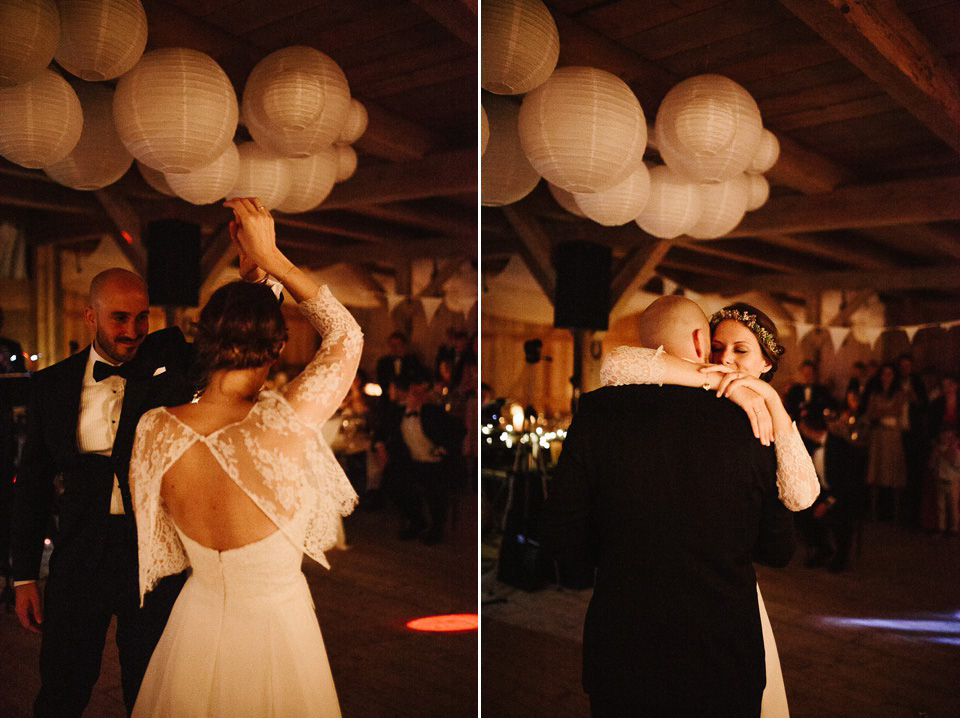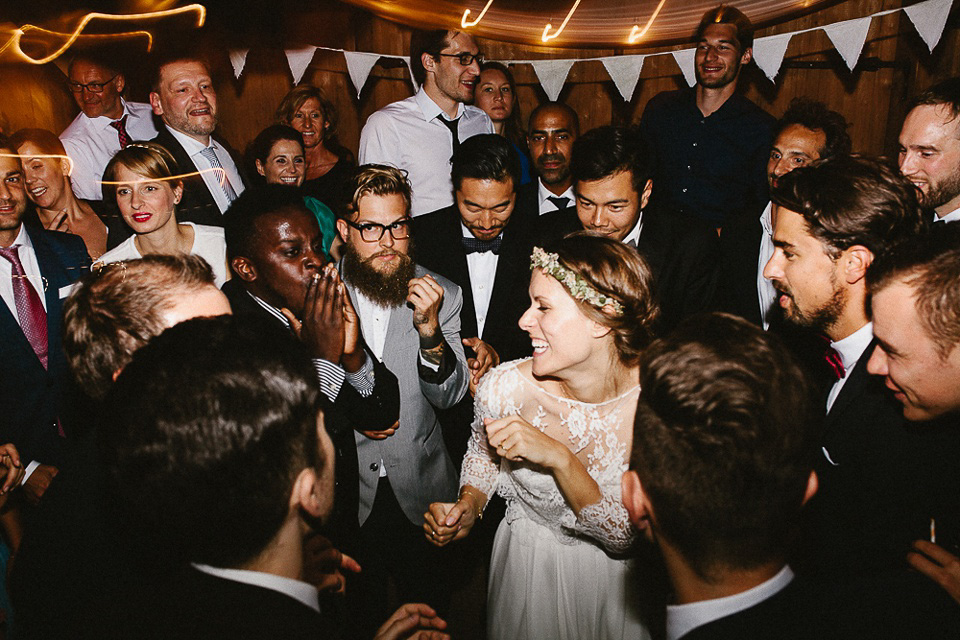 Words of Wedded Wisdom
"The first thing we did when planning our wedding was to create a Pinterest account, where we could both collect inspirations. This was the best way to find out what each other imagined.
Don't let the wedding drive you crazy and try to take a relaxed view of things. At the end, it's YOUR special day and all of your guests will feel the love you feel! Nothing is perfect, but your wedding will be unique."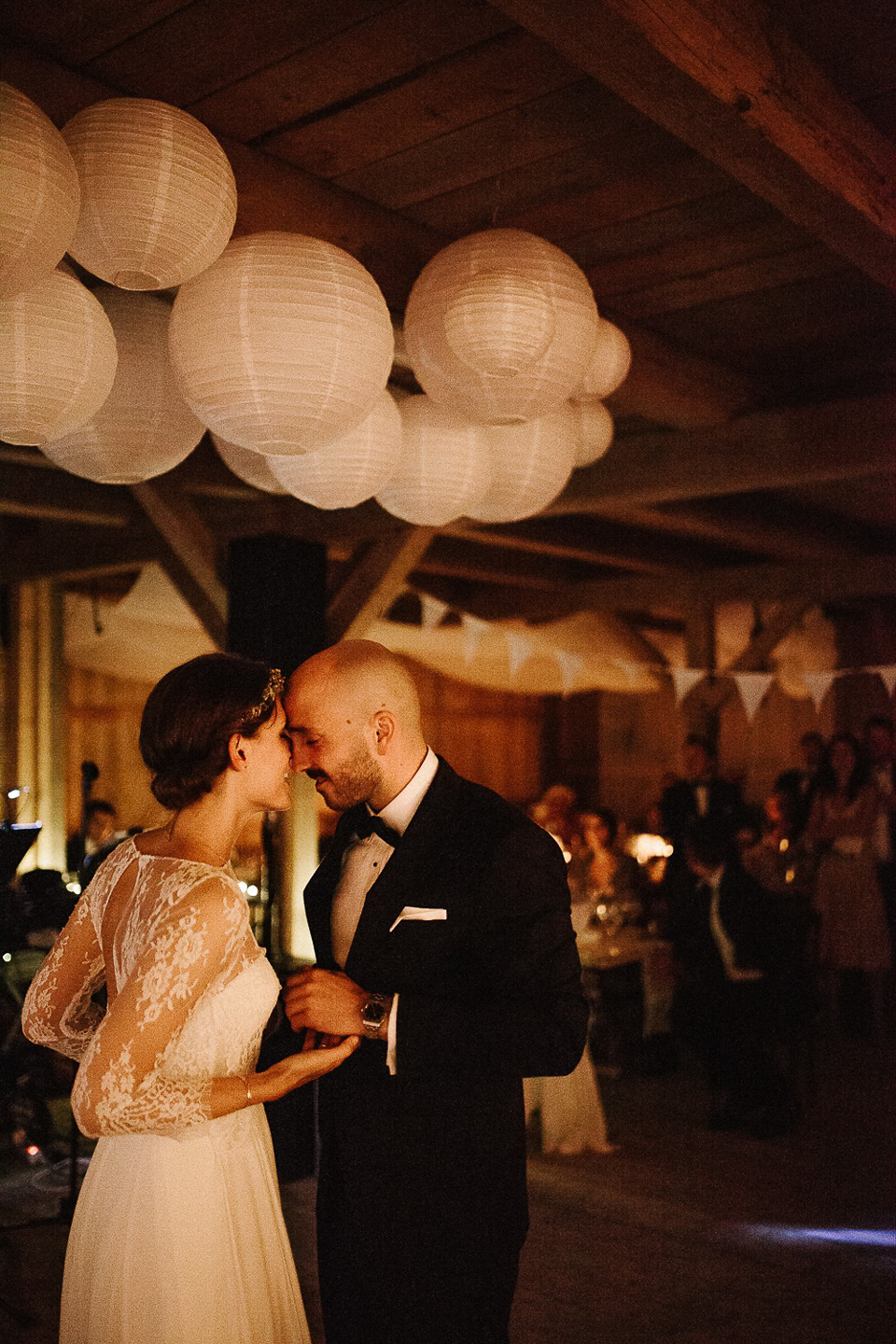 Thank you so much to our lovely couple Christine and Fabio. Congratulations on your newlywed status! We are delighted that photographer Kevin Klein shared these wonderful images with us, I have so loved looking through them for this feature. More of Kevin's work can be viewed on his blog here.
Love Caoimhe xx
Photographer – Kevin Klein
Venue – An Old Farmhouse, Bavaria, Germany
Wedding Dress – Sarah Seven from FrouFrou Bridal, Tunbridge Wells, Kent
Blouse Overlay – Rue de Seine from 'Hey Love', Munich, Germany
Groom – Suit Hugo Boss + Shirt Gieves and Hawkes via Mr. Porter
Florist – Oui J´ai Grandi
Rings – Cartier
Catering – Ostermaiers Waldeck