Sunday mornings are a time when many of you are catching up on the blog, reading through posts you might have missed during a restless week or attempting to seek out something new and uplifting. I really hope, thus, that these captivating images will inspire you today. They were produced by a creative team who wanted to portray the texture, mood and essence of a gritty, disused industrial backdrop, alongside the absolute beauty, glamour and grace of a modern bride on her wedding day – two starkly different aesthetics that work together beautifully when styled side by side.
Photography by Jonathan Ryder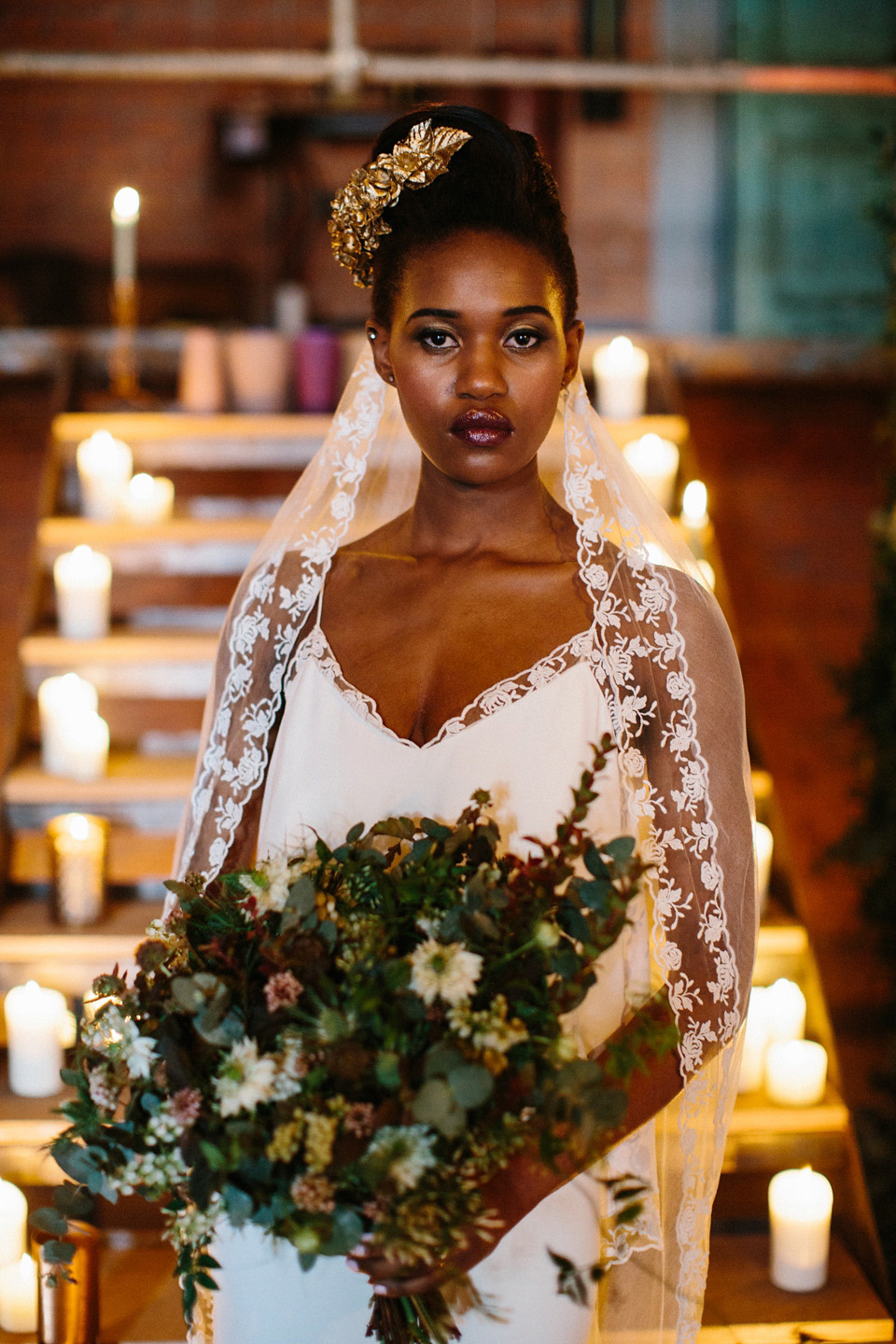 I fell hard for these images from the moment I received them from photographer Jonathan Ryder – who explains more about this gallery of inspiring photographs below.
"For a long time we had wanted to do a beautiful bridal shoot in a gritty, industrial space. When we found Conway Mill in west Belfast we knew we'd struck gold straight away."
Stationery by Paperbark
"The 'Drying Room' at the mill is a vast, dungeon-like space surrounded by a high balcony and still littered with signs of its former life. We felt it could be perfect for a truly unique wedding with a little work, so we set about bringing it to life, led by styling team Mood Events."
Cake by The Little Cupcakery NI
"Our model wore dresses by Rime Arodaky and Catherine Deane (supplied by The White Gallery), chosen to complement the shoot's underlying concept whilst adding a delicate, graceful feel."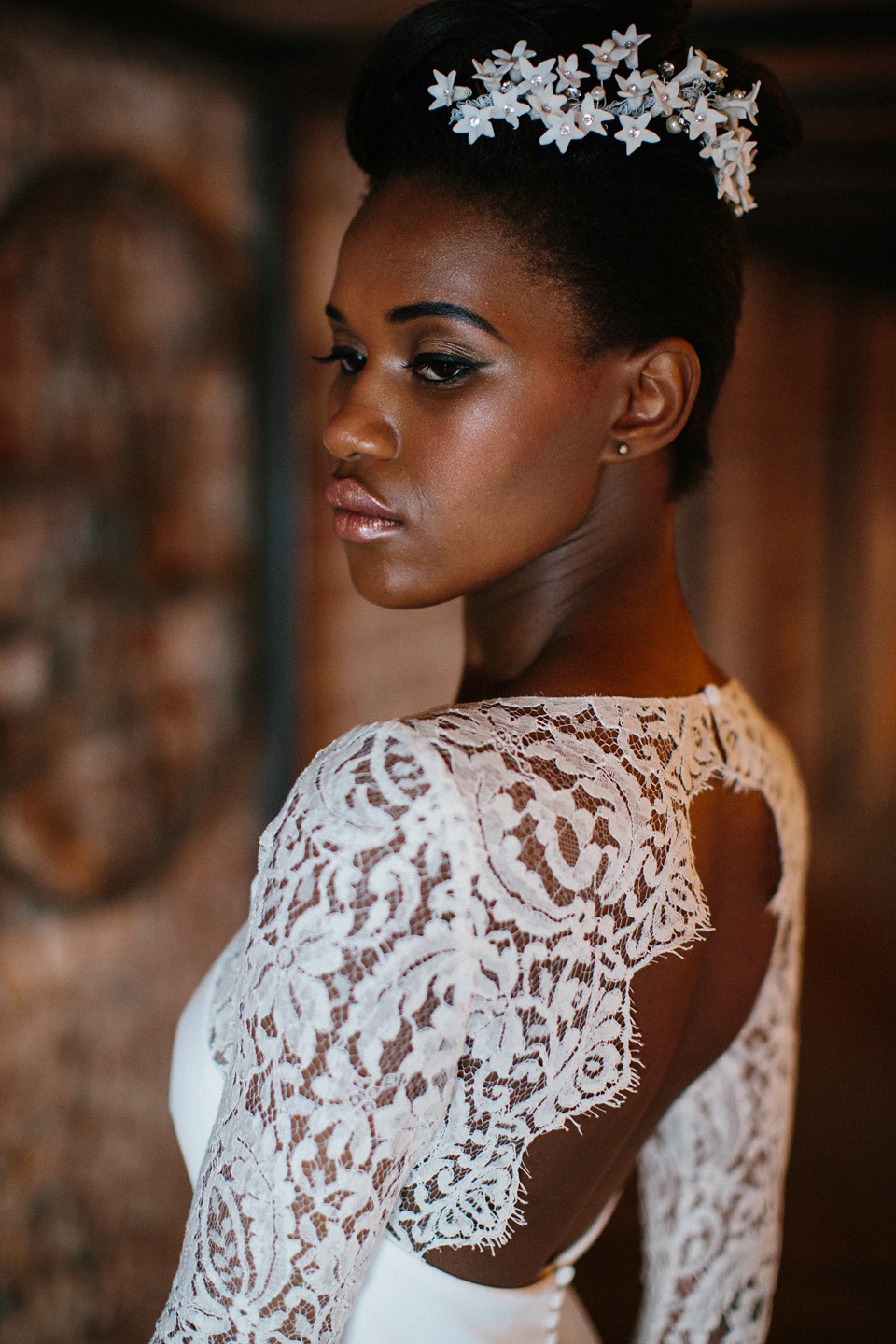 Dress by Rime Arodaky

"In the void space beneath the triple-vaulted ceiling, we suspended lush green garlands and gold Hemmeli with Edison bulbs. Banks of candles created a warm glow against the exposed brickwork and picked out the skeletal remains of industrial relics."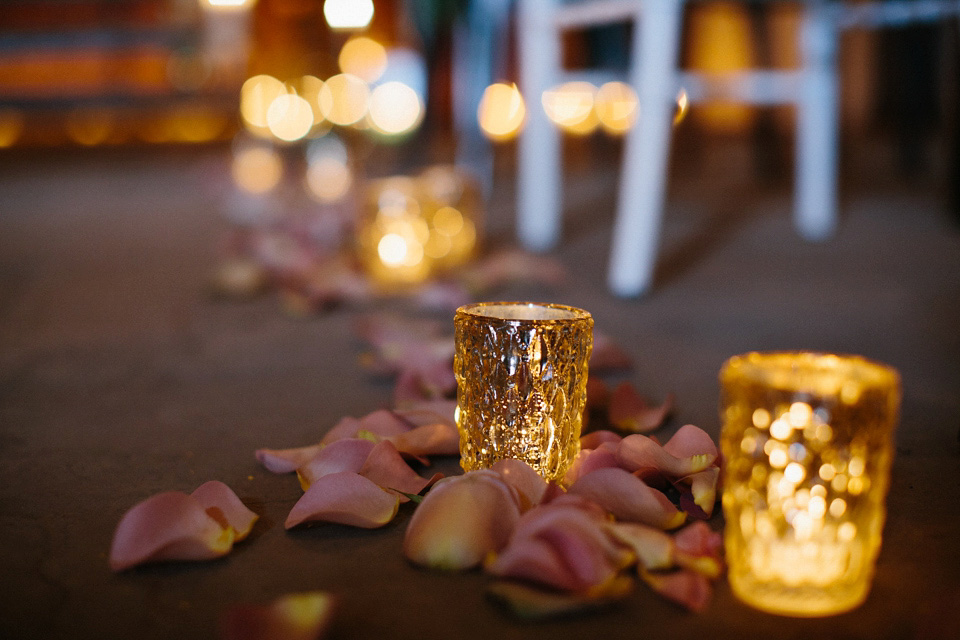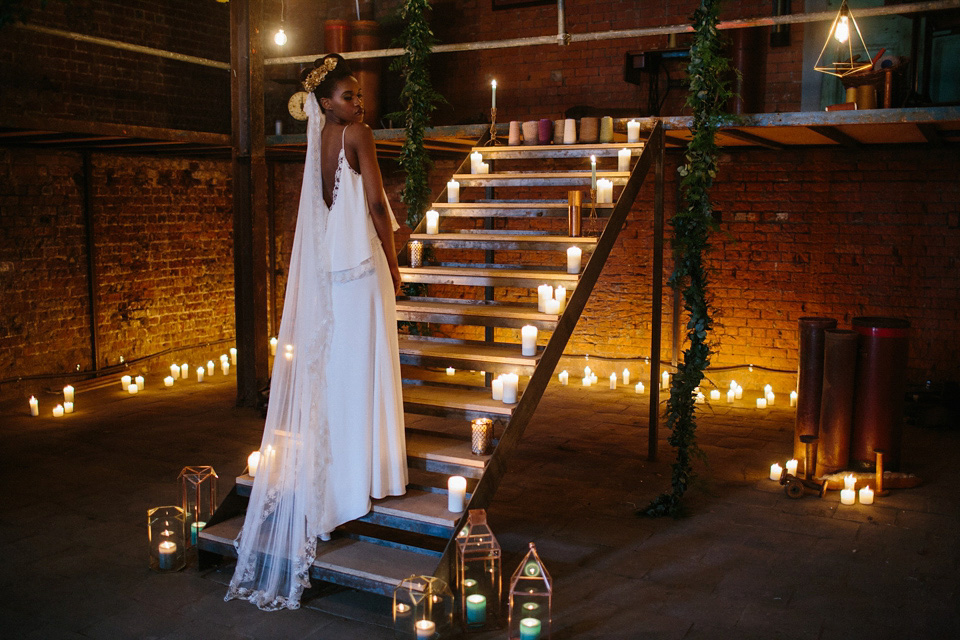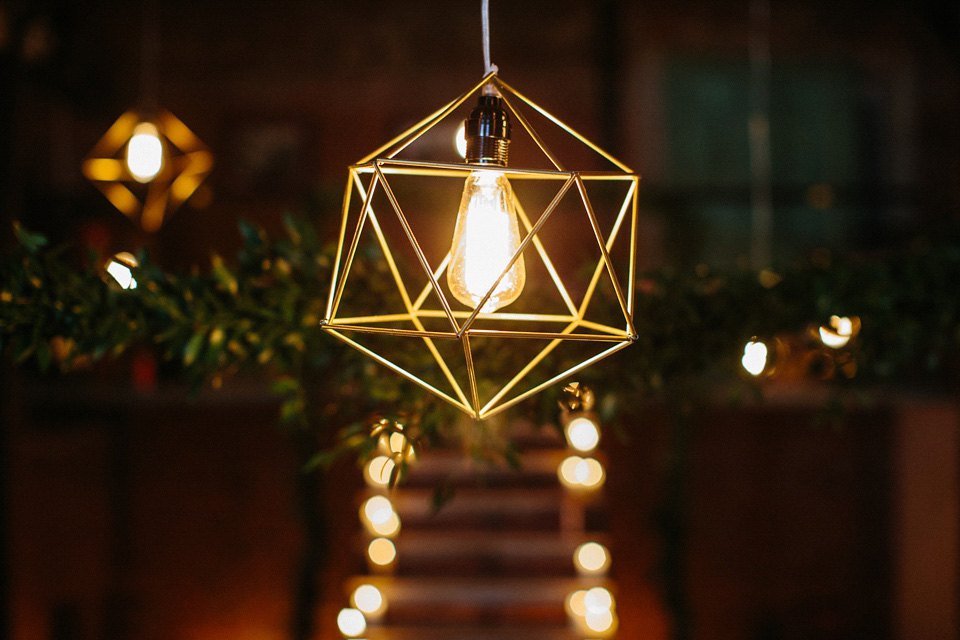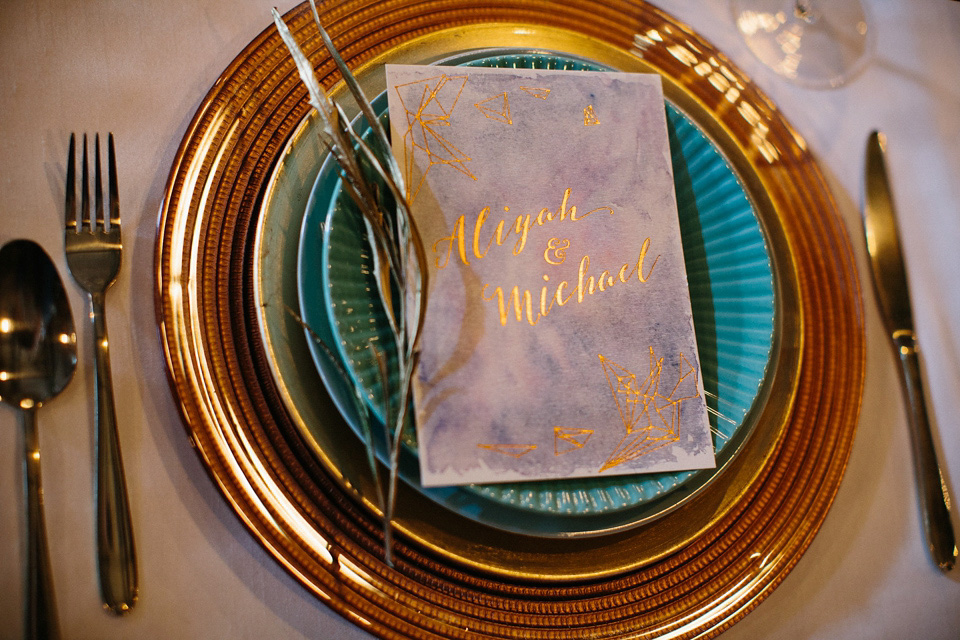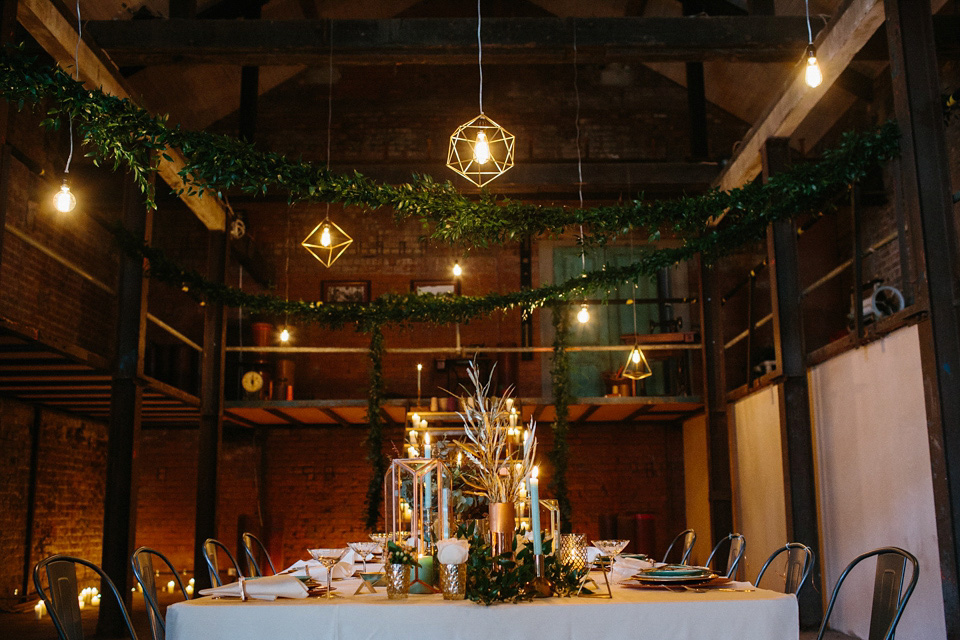 "The geometric, metallic designs of the Hemmeli were echoed throughout our styling – in the table settings and the bespoke stationery with metal foiling, the wedding cake, through to the dresses. Our floral design by Floral Earth added a soft, muted colour palette."
"We also found a huge, tunnel-like loft space, perfect for shooting portraits. Here we went for a minimal feel, drawing in wooden bobbins and canisters that lay disused on the floor, and simple green garlands to further enrich the background."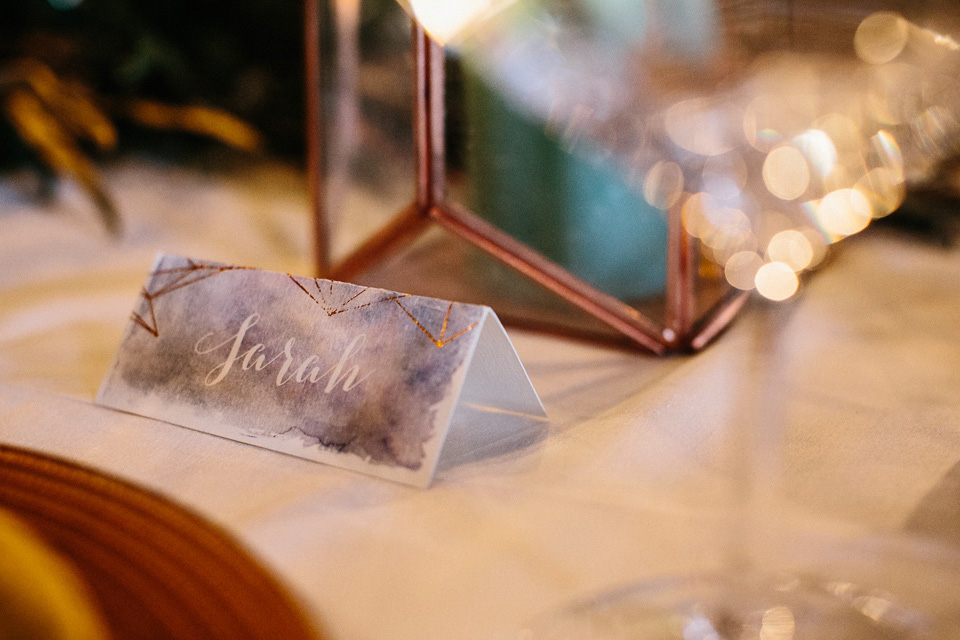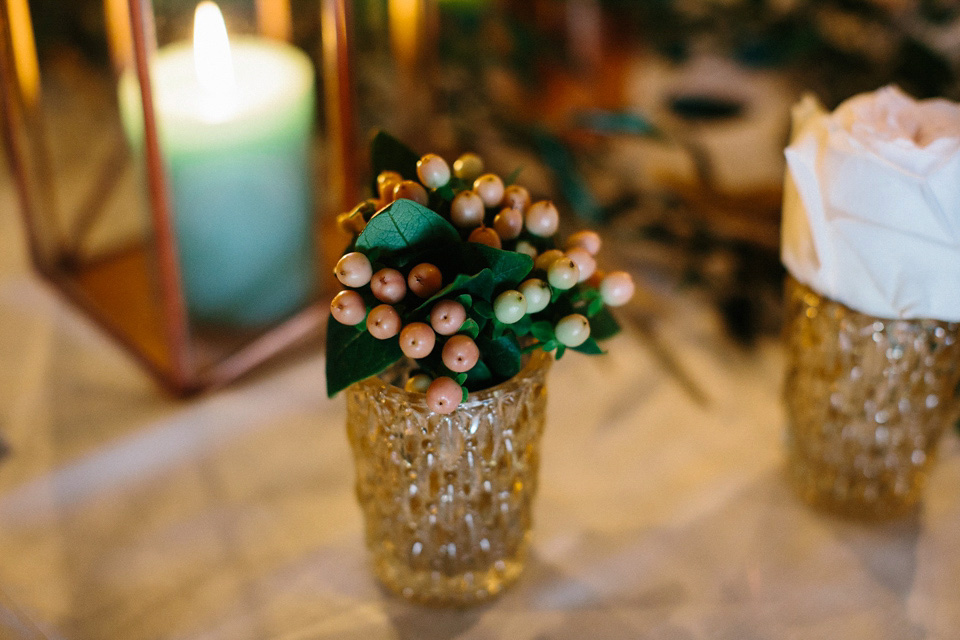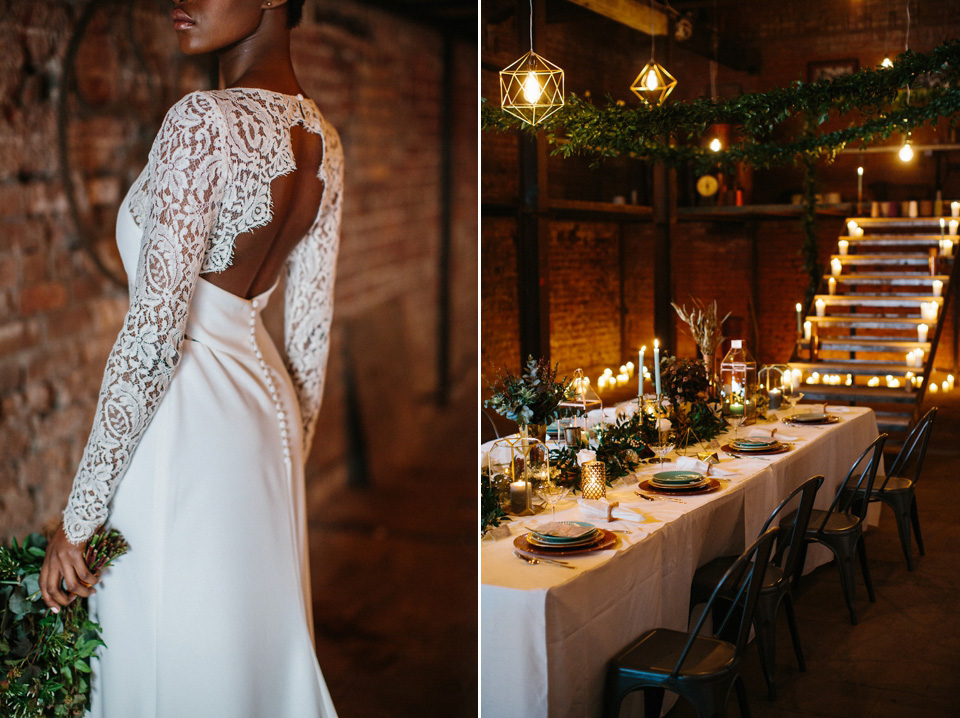 It was a treat to discover that the makeup artist for this shoot was Tippy Logronio, who shared her heart-warming vow renewal on Love My Dress earlier this year. I've loved being able to connect with Tippy through Instagram and have been so inspired by her creative work.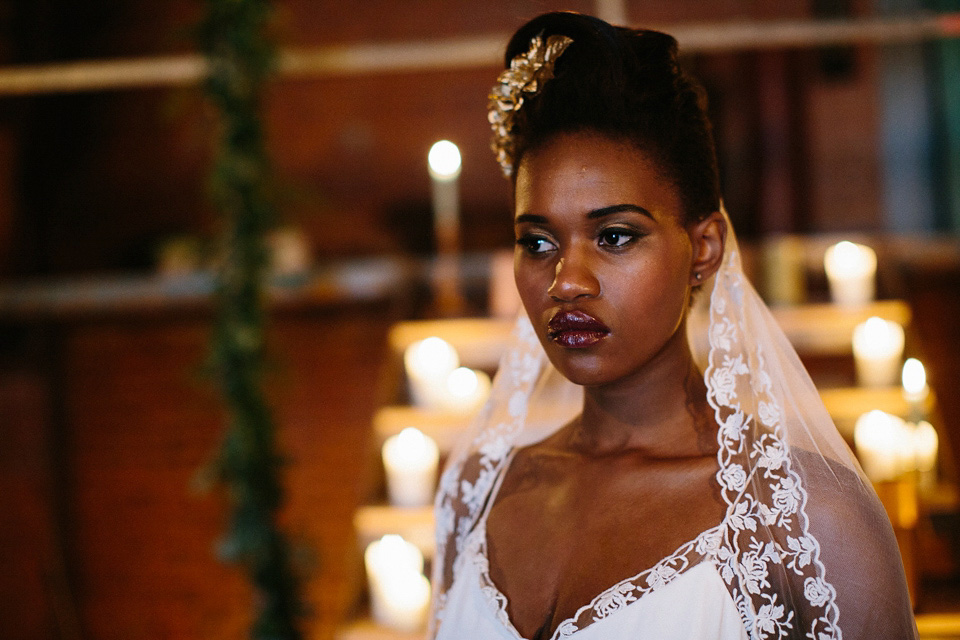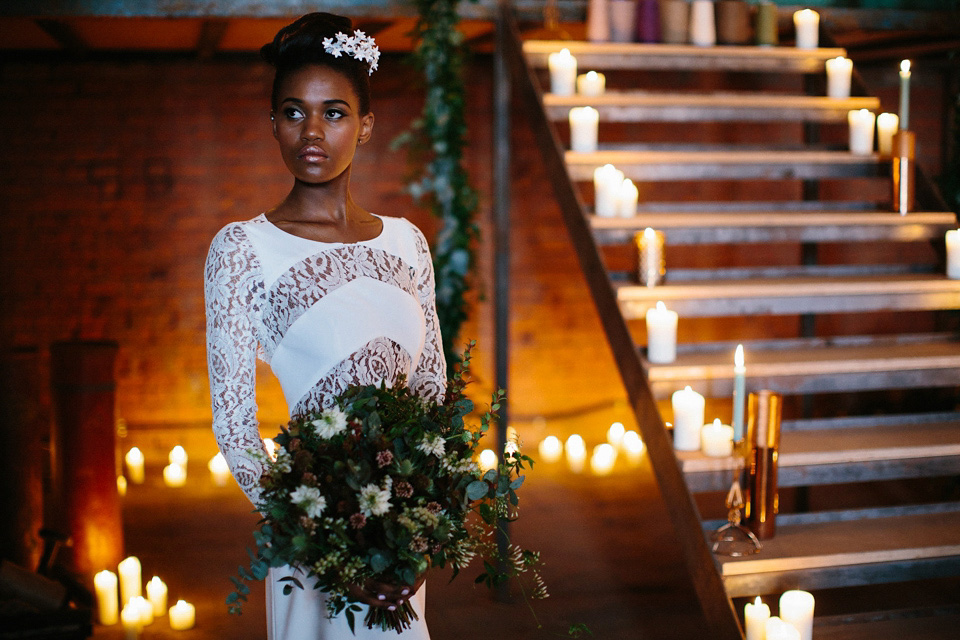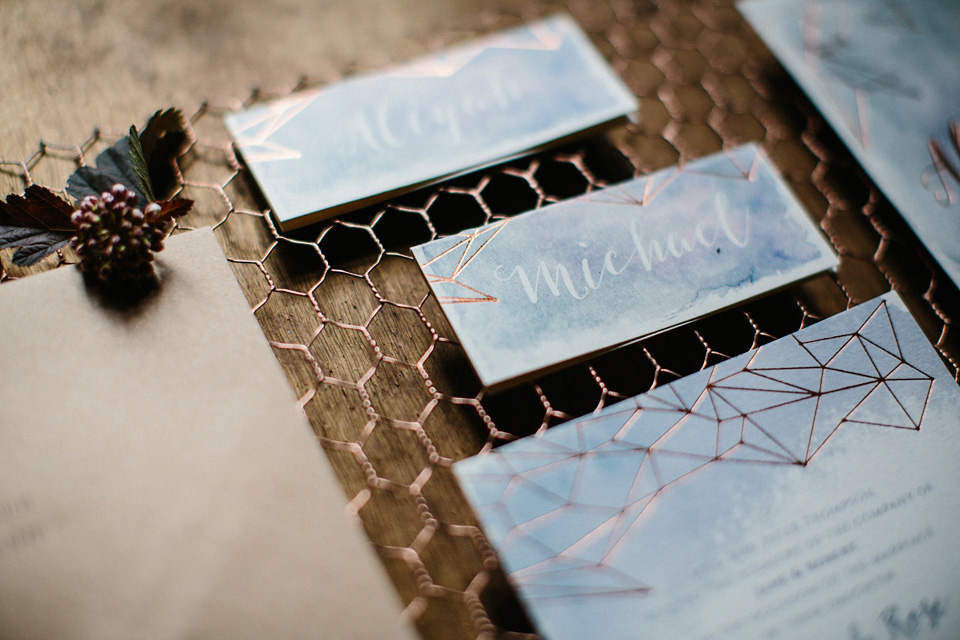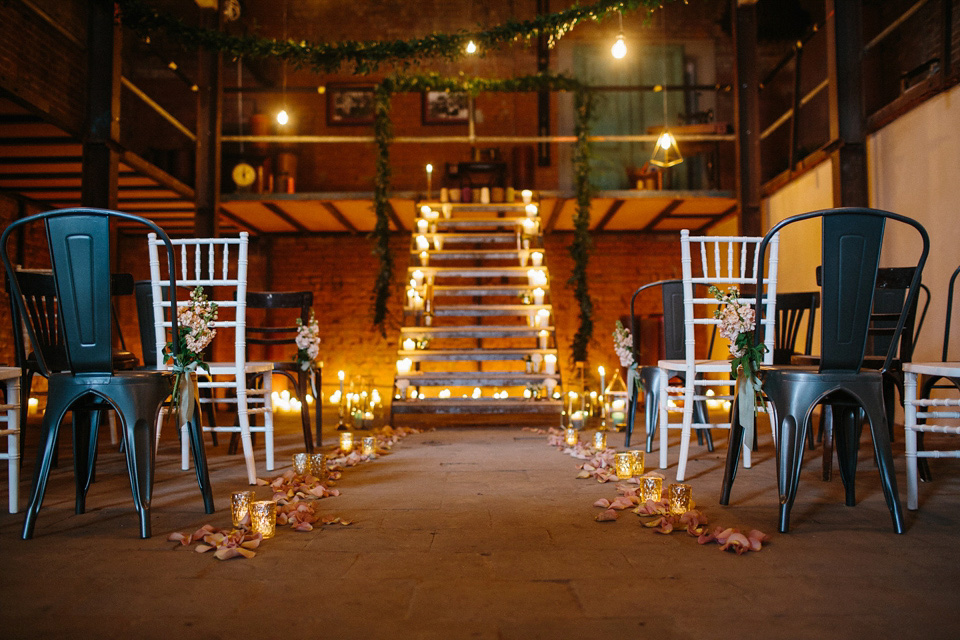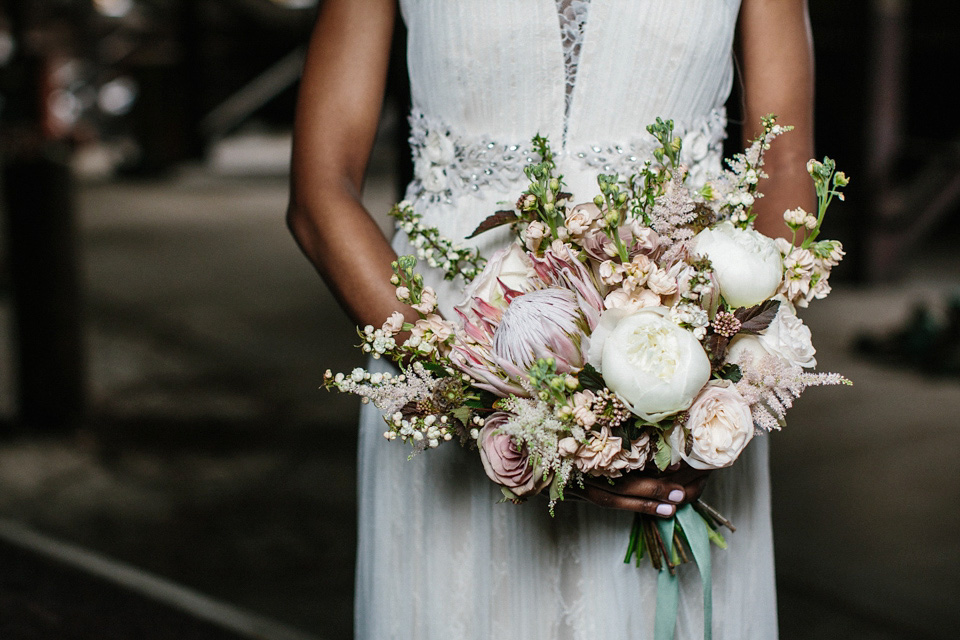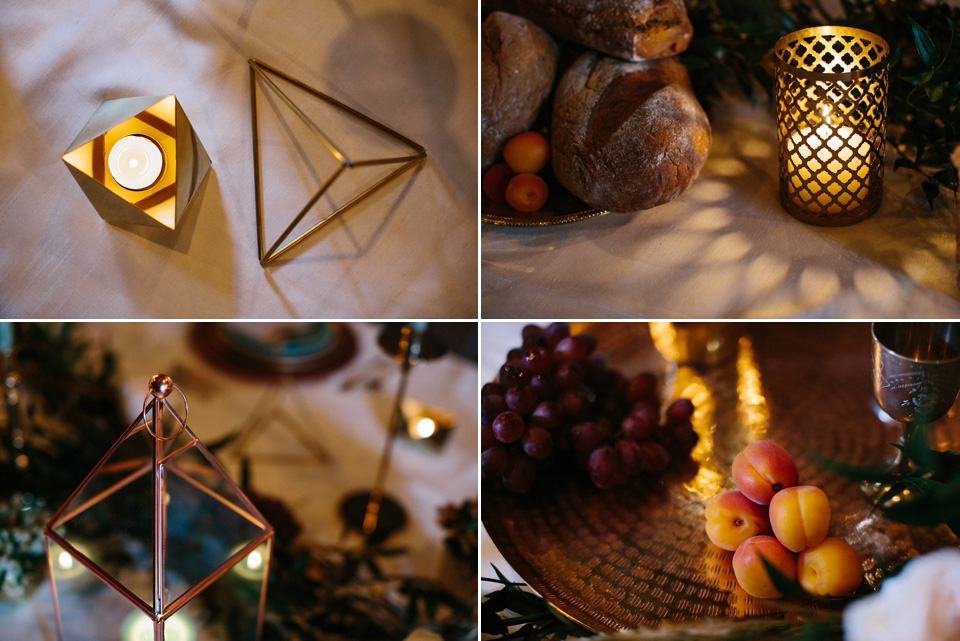 I hope you're able to draw something both inspiring but also tangible and useful from these images. I just adore them and would like to thank the talented creative team for choosing Love My Dress to share them – please take a moment to visit individual team members websites below.  Special thanks to photographer Jonathan Ryder for being such a genuine pleasure to liaise with.
Have a beautiful Sunday all, whatever you may be up to.
Love Annabel x
Photography – Jonathan Ryder // @jonathanryder
Venue – Conway Mill
Styling (venue/props) – Mood Events // @moodevents
Styling (gowns) – Katrina Doran // @Sugahgal
Floral Design – Floral Earth // @floralearth
Dresses – The White Gallery // @twgboutique
Accessories – Ivory and Pearl // @ivoryandpearl
Jewellery – Ember Jewellery // @emberjewellery
Stationery – Paperbark // @paperbark
Makeup – Tippy Logronio // @thatsotippycal
Hair – Michelle Maxwell
Cake – The Little Cupcakery NI // @thelittlecupcakeryni