Our blogging bride and Lovettes member Caroline is due to marry her Cinematographer and super 8mm film maker fiance Will on 12th September. That's just FOUR DAYS TIME! Their wedding will take place in Sussex and be photographed by the wonderfully talented Tarah Coonan. You can connect with Caroline on Instagram and Pinterest and read her previous Lovettes features here.  This is Caroline's final Lovettes post for Love My Dress, but we are very excited about sharing her wedding with you in due course.
_____________________
Here we are, it's the final blogpost, limoncello and grapefruitcello stewing on the fireplace, and a (now spray mounted, after an open window on a windy day disaster!) table plan on the coffee table. We're desperately trying not to steady the nerves with an all too regular glass of wine, because let's face it, it's medicine for most (or at least this) bride-to-be!
Will is now off social media until after the wedding (and probably honeymoon too, as we are off to the remote Scottish isles) so it's just us girls now and I can tell you about my most favourite wedding topic, 'The Dress'.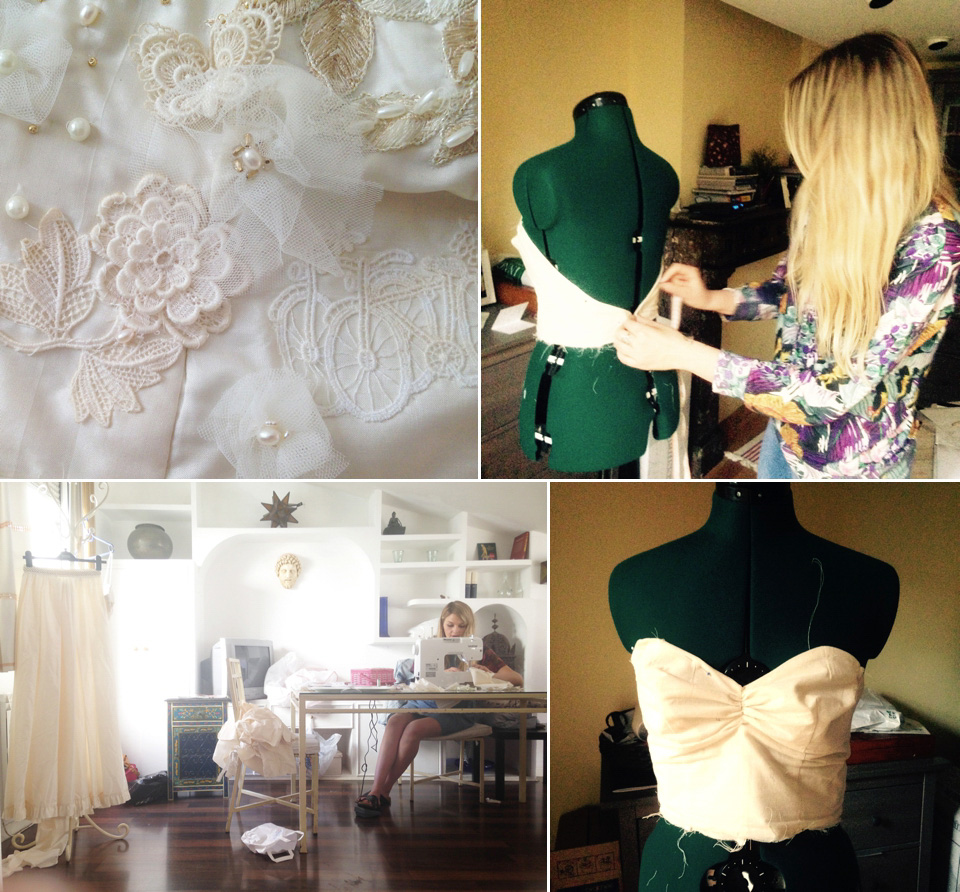 As a designer my decisions are usually quick, as I don't have time to sit on an idea for hours, or even minutes sometimes.  In my private life it's a different matter. For example, I can't be trusted to choose from a menu without changing at least once before the waiter disappears, and we've been sleeping on a mattress for well over a year, as we still haven't found the perfect bed – it's a once in a lifetime purchase and I want to get it right.
So, in my heart, when I knew the time had come to look for a dress, I knew I'd be trouble – sorry Mum, Maids and lovely Sales Assistants! I had been advised to keep an open mind as we are often pleasantly surprised by styles we wouldn't normally choose. I'd now say this is sound advice.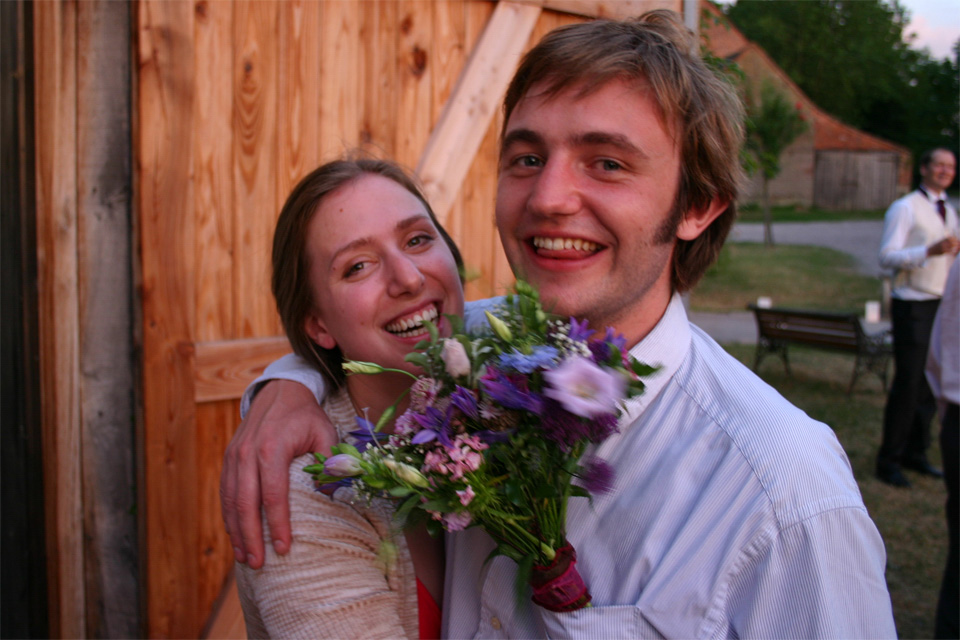 I tried on all possible styles of dresses. It's quite tiring, but doable if you have time and have had a good breakfast.
My original thoughts were, I would like a dress which feels like a normal dress, as I want to feel like my normal self on my wedding day. After trying on some truly beautiful beaded bohos, soft floaties, classics, and eventually the classic meringue, I deduced I was not going to feel like my normal self in a wedding dress, but then a wedding is not a normal day. I would feel like a princess – apologies for the cheese!
The more I tried on, the more I came to appreciate the skill that had gone into these beautiful gowns. So much thought had been put into them all; from a 10k Elie Saab dress to a cheapo off the rack dress (which I nearly bought there and then) the quest for the dress became my new favourite thing.
Then a magical thing happened. Will's Mum, Sarah offered me her dress, a gorgeous 1970's hand-made silk gown, which fitted perfectly. His parents met in India and the silk was a present from a friend of theirs who lived out there. I knew the sentiment would mean so much to Will.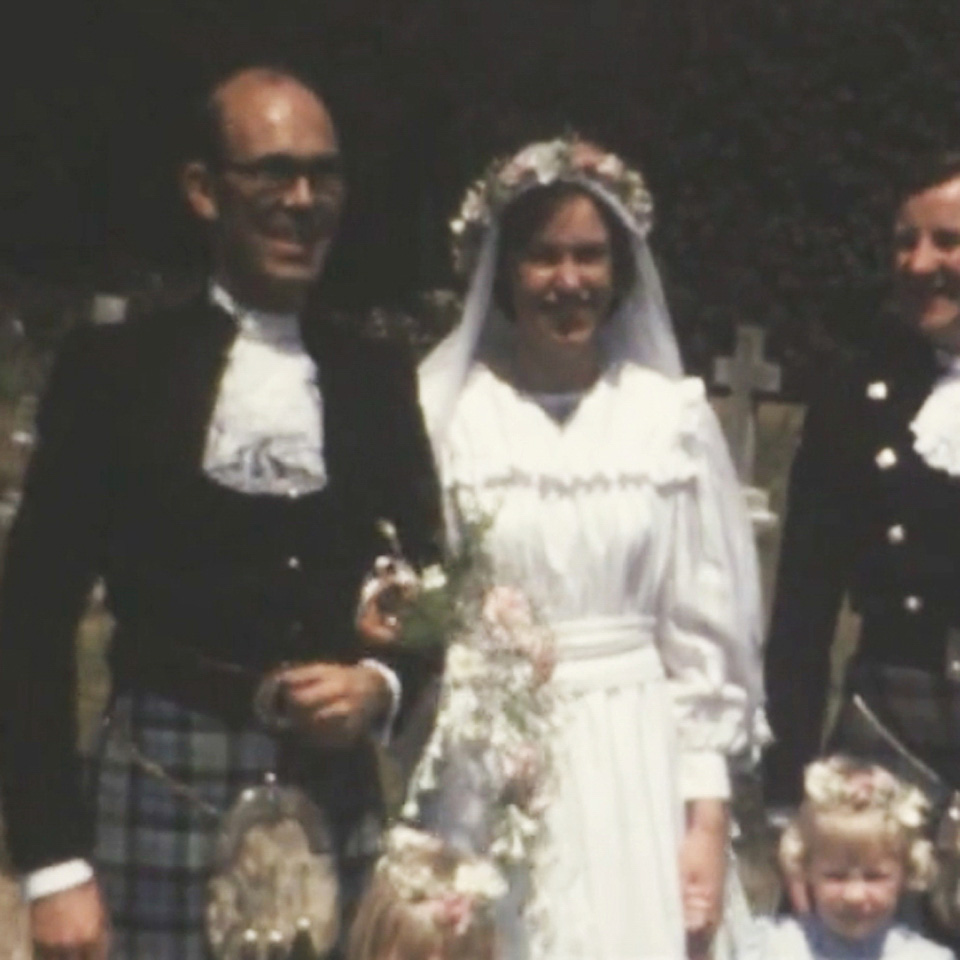 Some parts of the dress, like the Milk Maid shape of high-collar and long-cuffs, were very of-an-era and needed reworking.
I've been lucky enough to have met a truly wonderful girl while living here in Belgium, Vicky, who was keen to help and has a portfolio to-die-for and is a top-class seamstress and designer.
Months went by, filled with chatting, sketching, drinking wine and visiting Belgium lace shops after work to collect bits for inspiration and application. Then something came up, Vicky was offered a job in Spain. In the space of about a month, she had measured me up for a toile and made a bodice from the silk. After a sneaky and hectic trip to Madrid, to finish the straps and beadwork, the dress is now complete.
And that's the beginning of the story of my dress.
It needs a darn good steam before wearing it after it's trip around Europe, but I also can't wait to see it after the wedding in years to come, with marks from an energetic ceilidh, a rogue bit of confetti and probably a tiny drop of wine!
It's more than I had ever imagined, thank you so much Sarah and Vicky. I can't wait to marry Will in it!
Love Caroline xx