Such a grey day in the UK today, it was only polite of me to share something on Love My Dress today to help lift your spirits and inspire all those of you taking a little time out this weekend to catch  up on some wedding planning. This is such a darling little wedding, which I fell in love with from this single image that I spotted on Instagram.
Midwife Rebekah  tied the knot with her vehicle technician husband Michael on 11th July this year at the Freemasons Country Inn at Wiswell in the Ribble Valley. These images were taken by Caroline and Kelly, twin sisters who work together professional as photographers, and who are ruddy brilliant at what they do. The Twins are based in the North East of England but regularly travel all over the UK and beyond to shoot weddings. I adore how these lovely images they document the joy and sweet, intimate nature of Rebekah and Michael's village wedding.
"We wanted to keep things local, intimate and vintage. But it was my dress that really set the tone of the wedding. The dress needed to be seen in a vintage, classically British setting. So the ballerina length style meant we had 1960's music playing and the cars and suites were of that era."
Photography by The Twins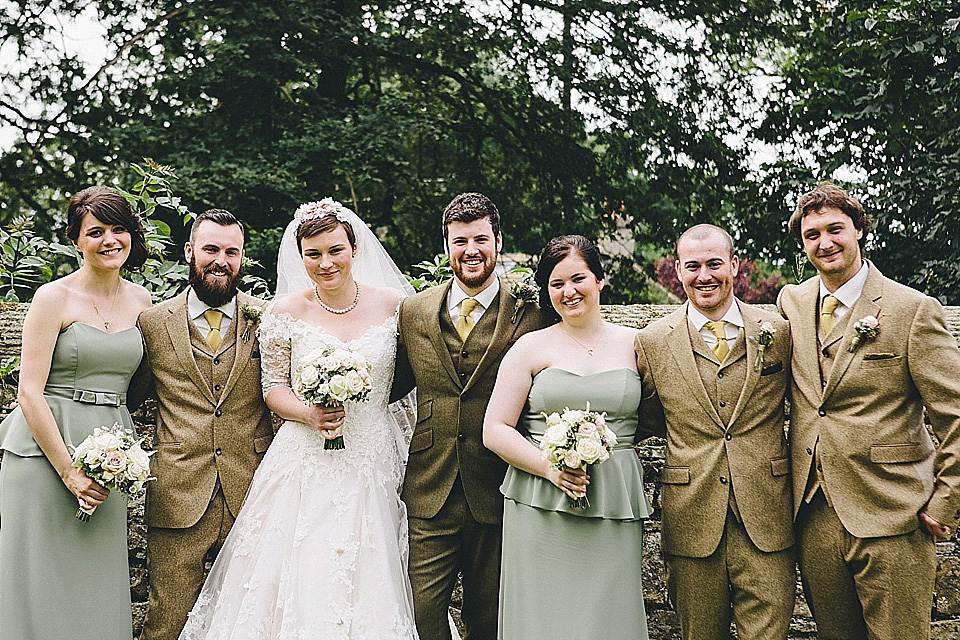 Rebekah chose to wear the beautiful 1950s and floral inspired gown 'Sophia' by designer Ian Stuart, which she purchased from the Ava Rose Hamilton boutique in Barrowford.
"I love the classic lace and ballerina length. I love vintage fashion and I felt the dress would look more at home in a 1950's time warp (which is why I love it so much)."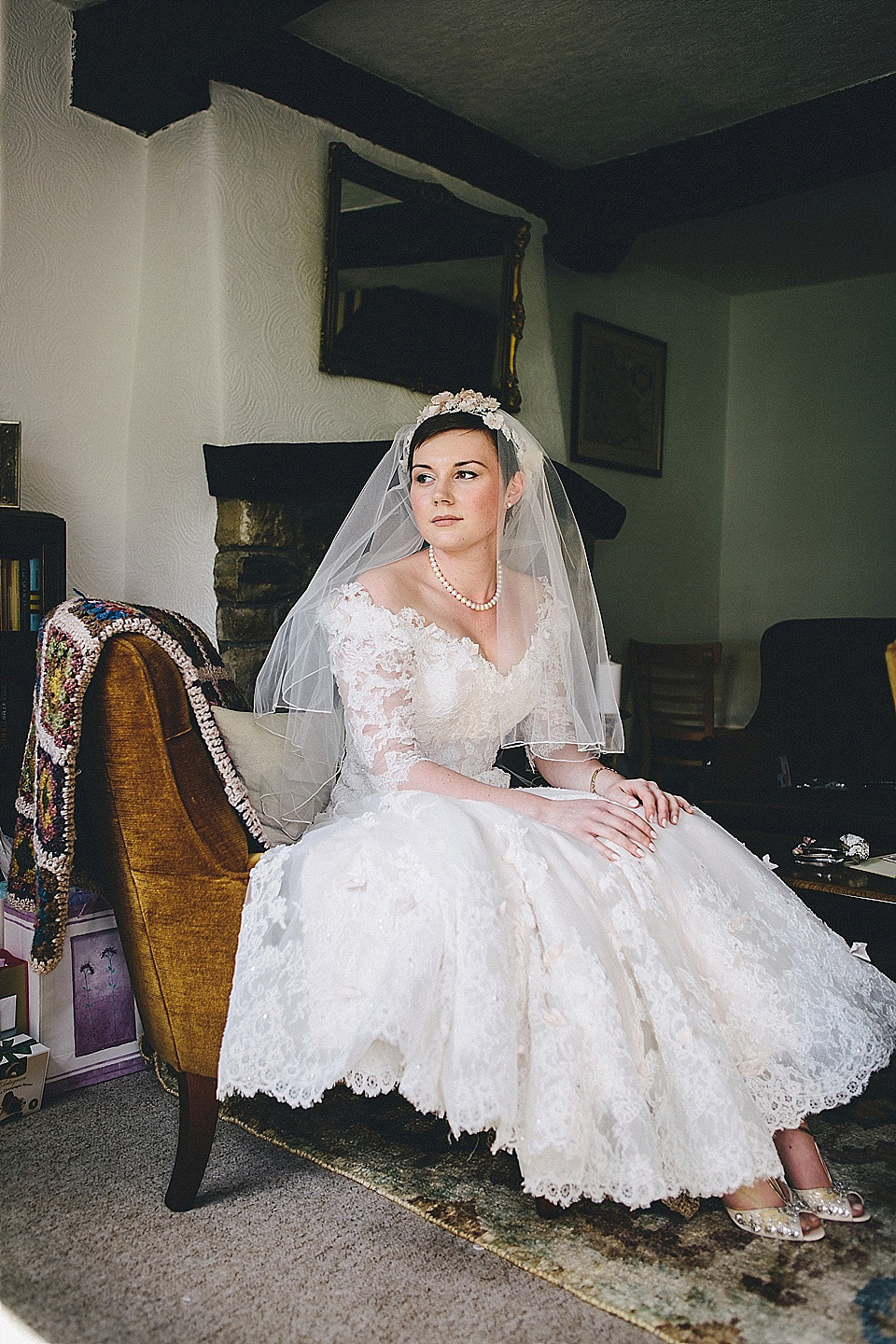 "We got married in a tiny village church, a big dress and train wouldn't have fit down the ailse! But when trying dresses on I found I felt more beautiful in a shorter dress because it was more me. In some bigger dresses I tried on I felt like I was pretending to be a bride. In my dress I felt beautiful but that I was still me, like I was the best version of myself. "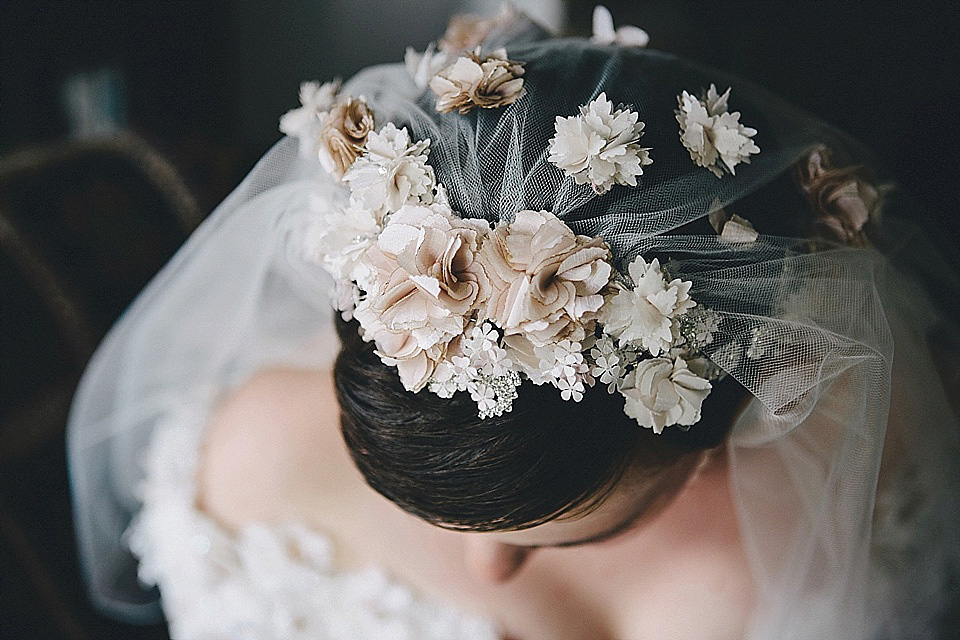 "Kelly and Caroline of The Twins Photography were absolutely amazing. They had their hands full with the photography but still found time to help fix pocket squares and keep as all calm. Their work is simply sublime."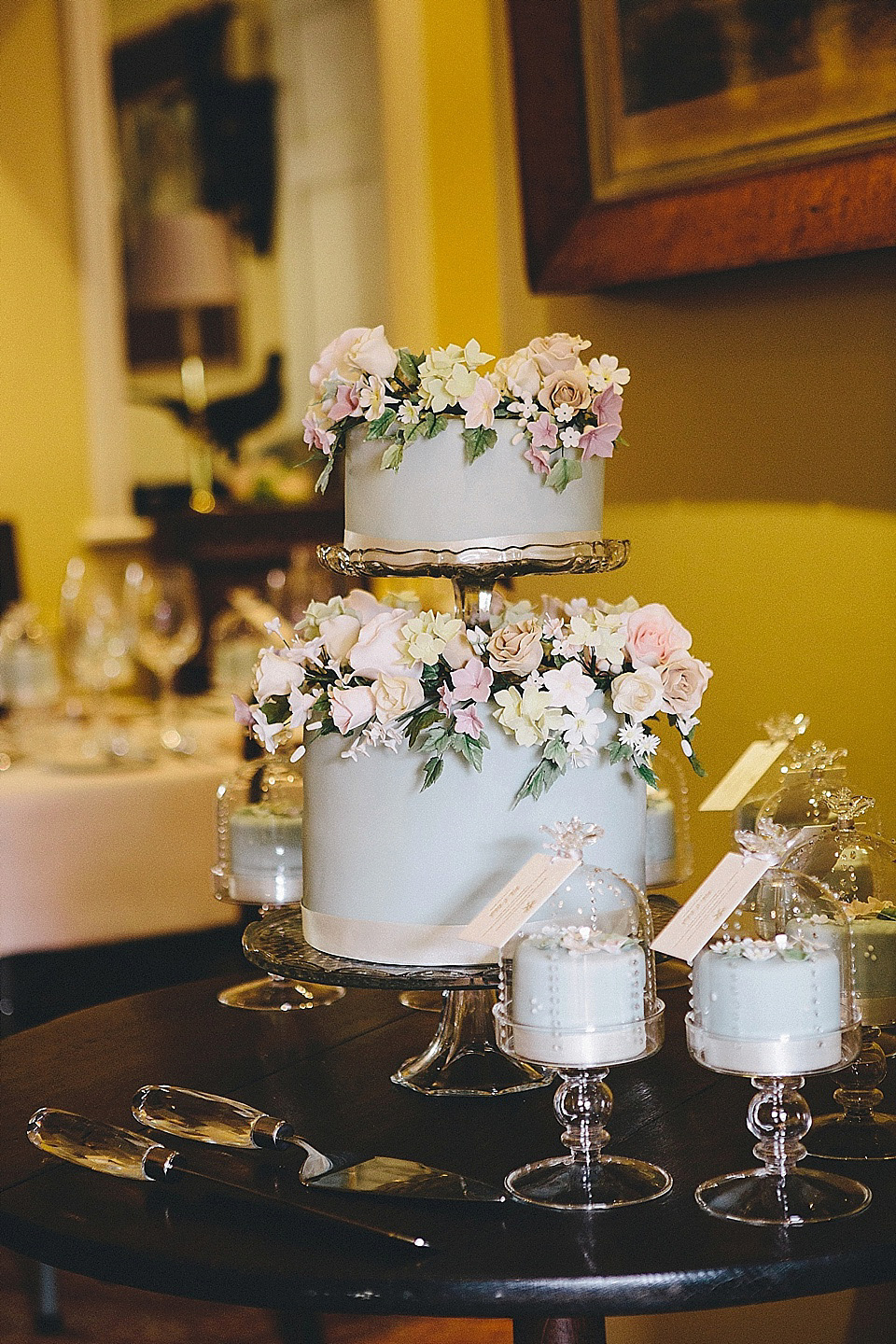 Cake by Iced with Elegance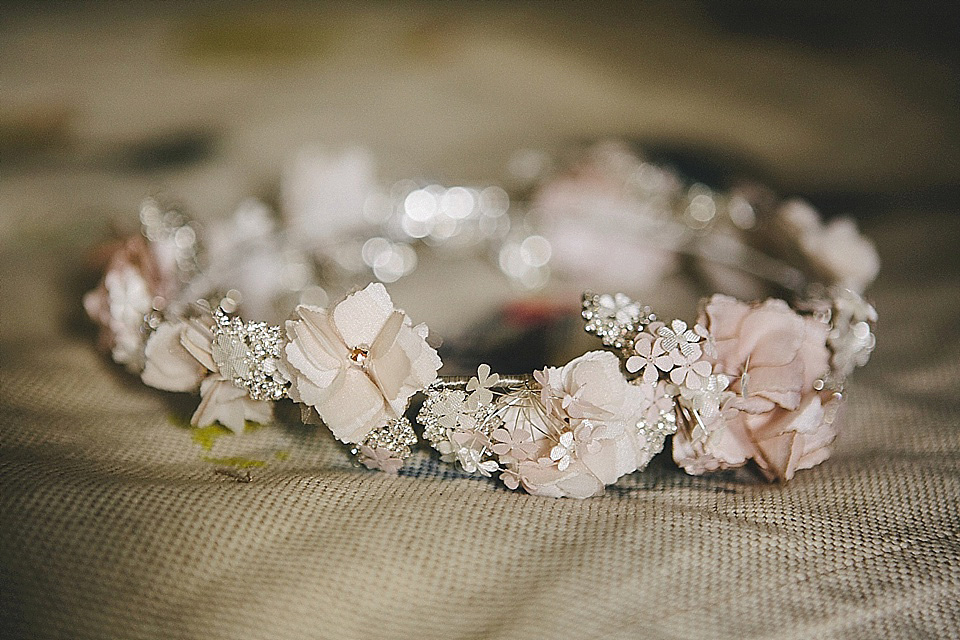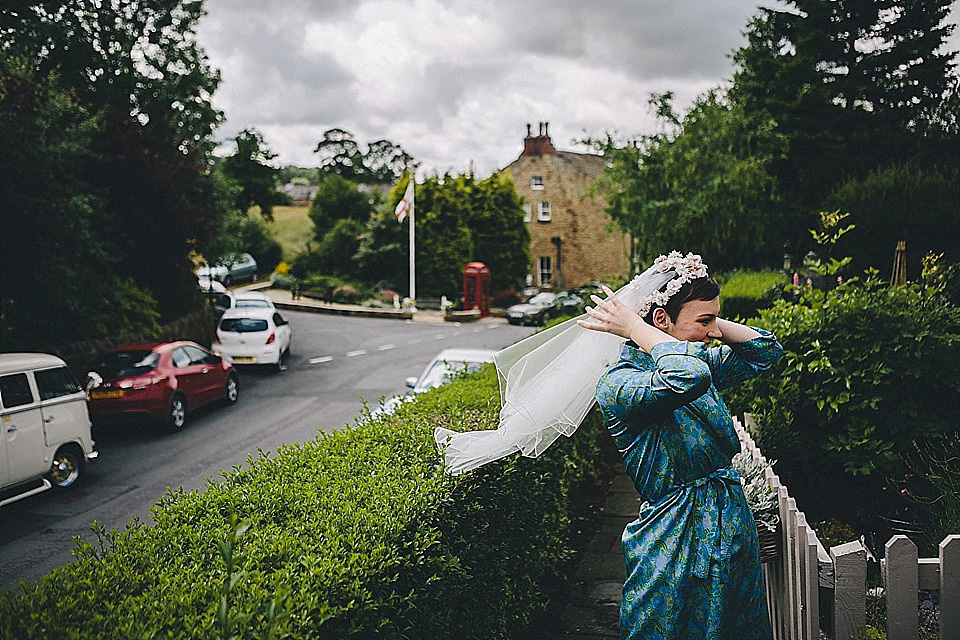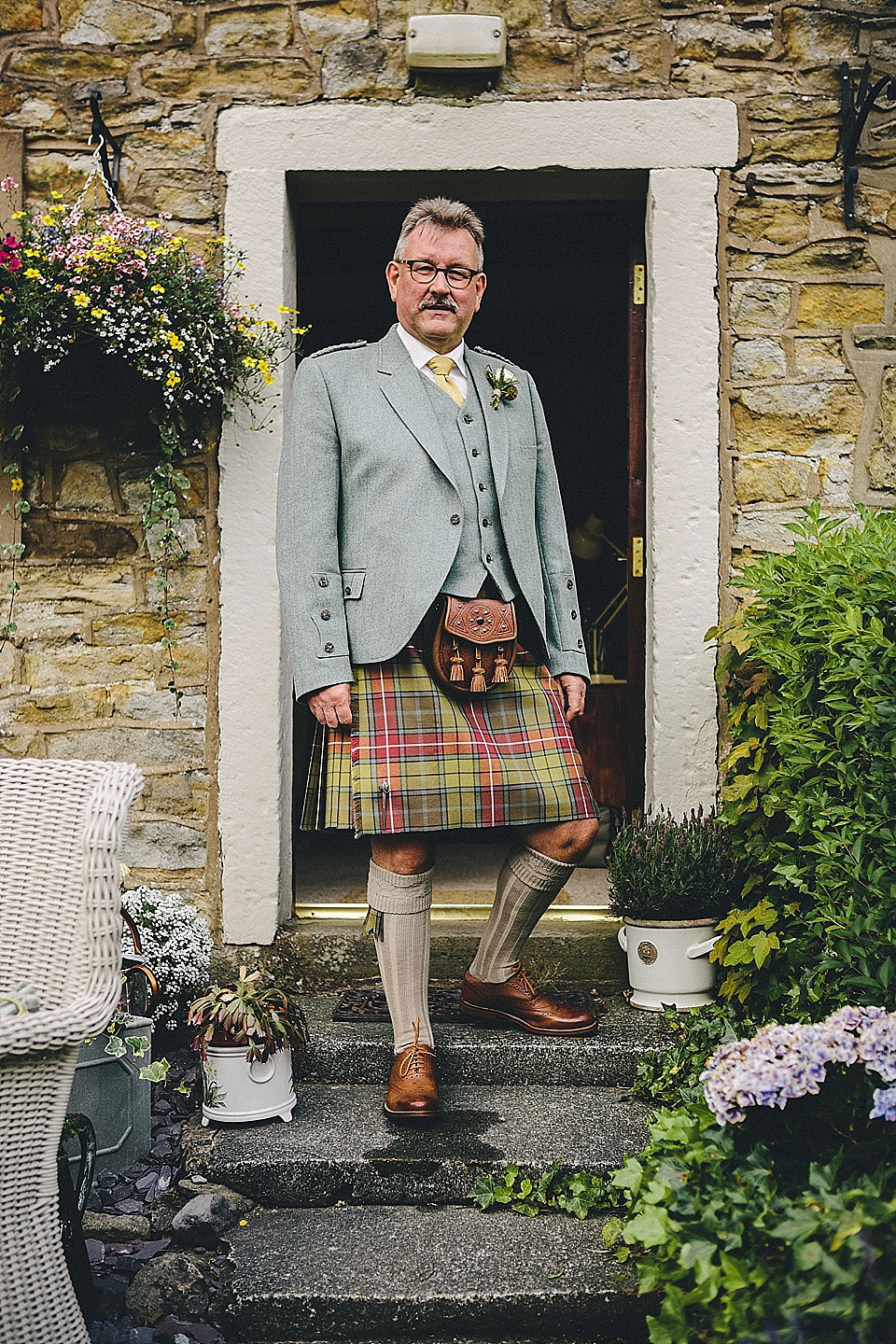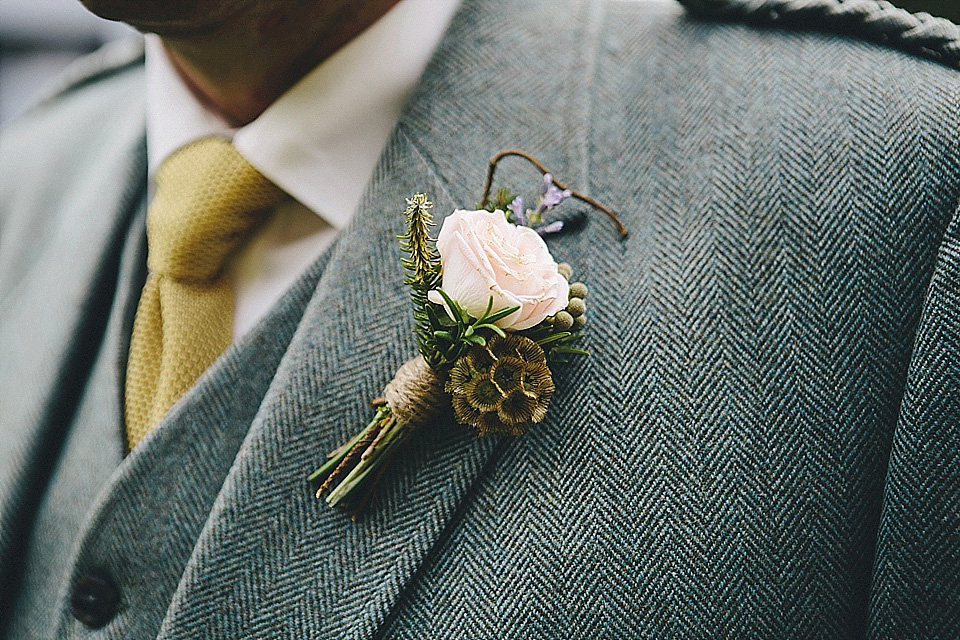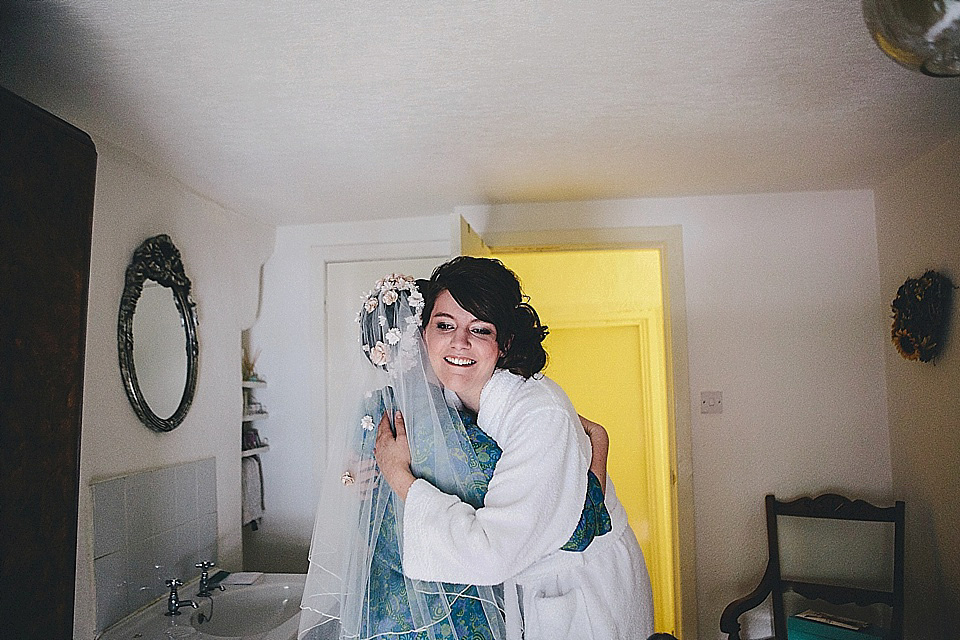 The bridesmaids wore sage green gowns by Dessy and lovely gold and pearl necklaces from Oliver Bonas – a gift from Rebekah on the day of the wedding.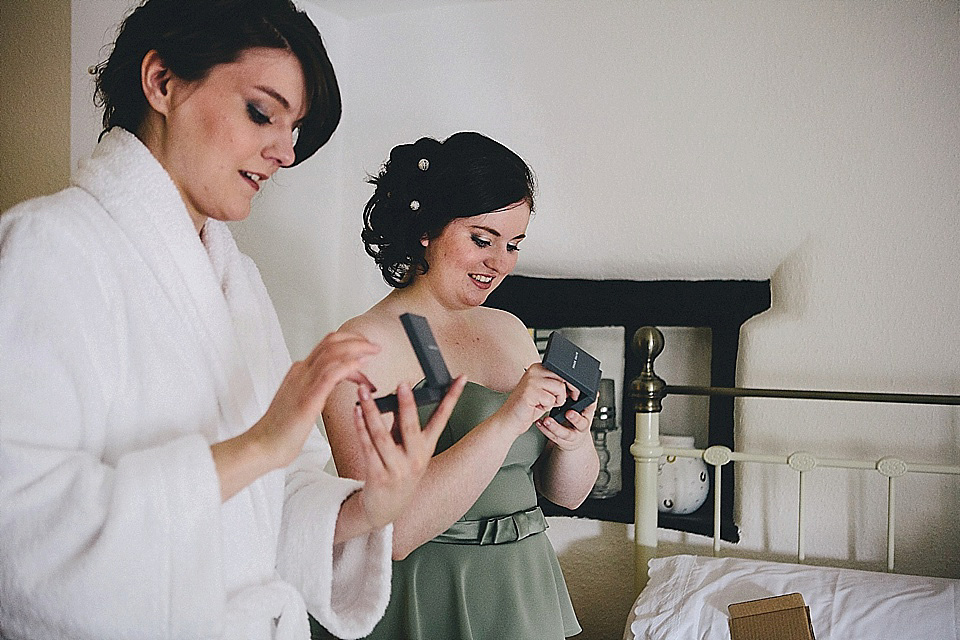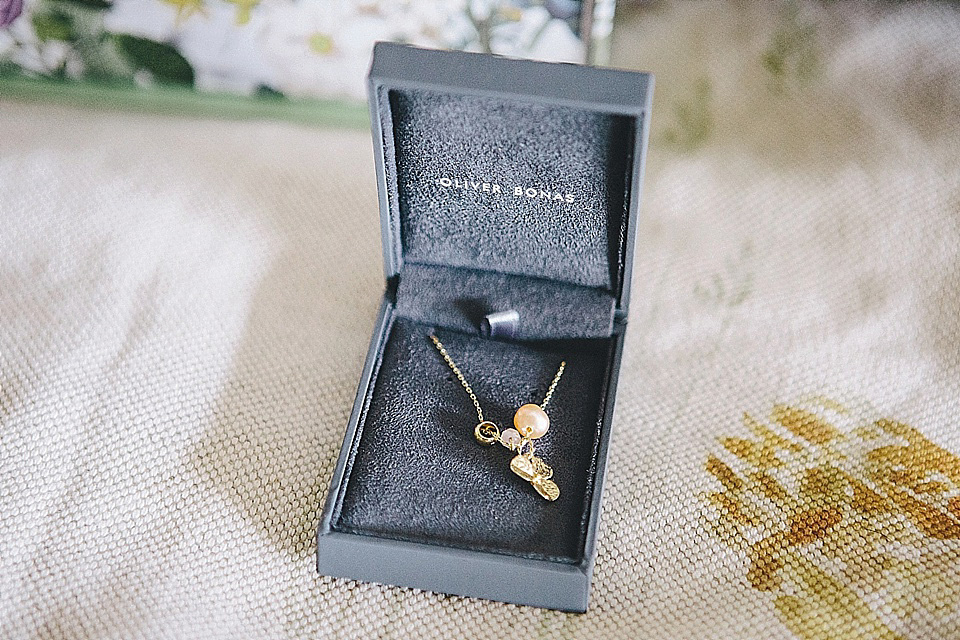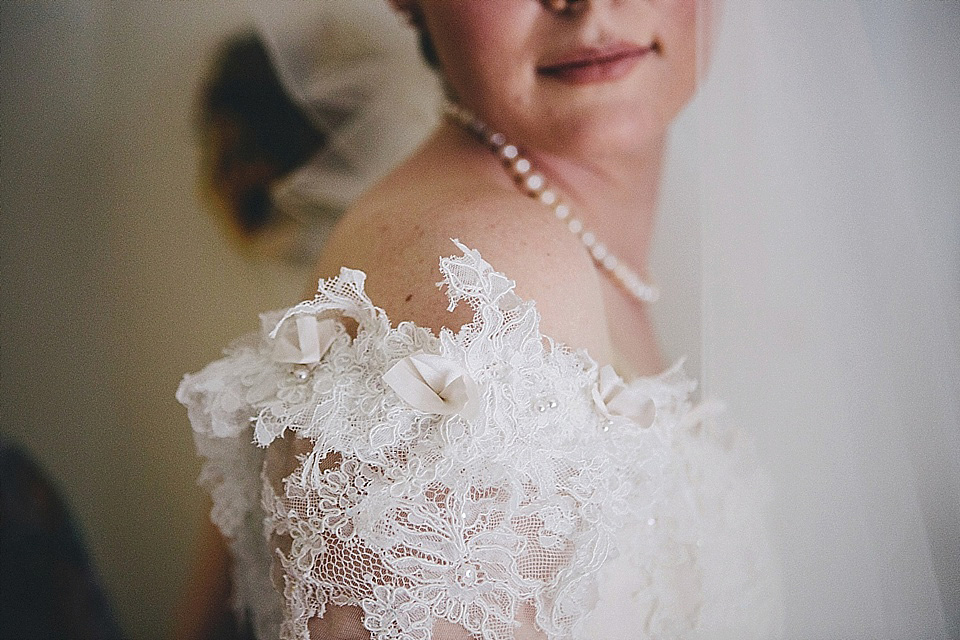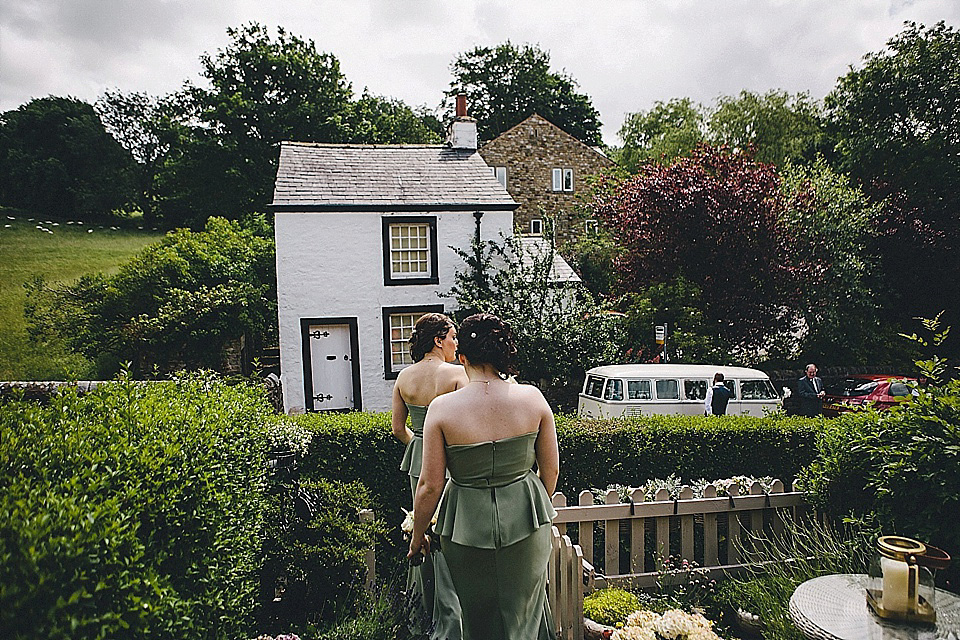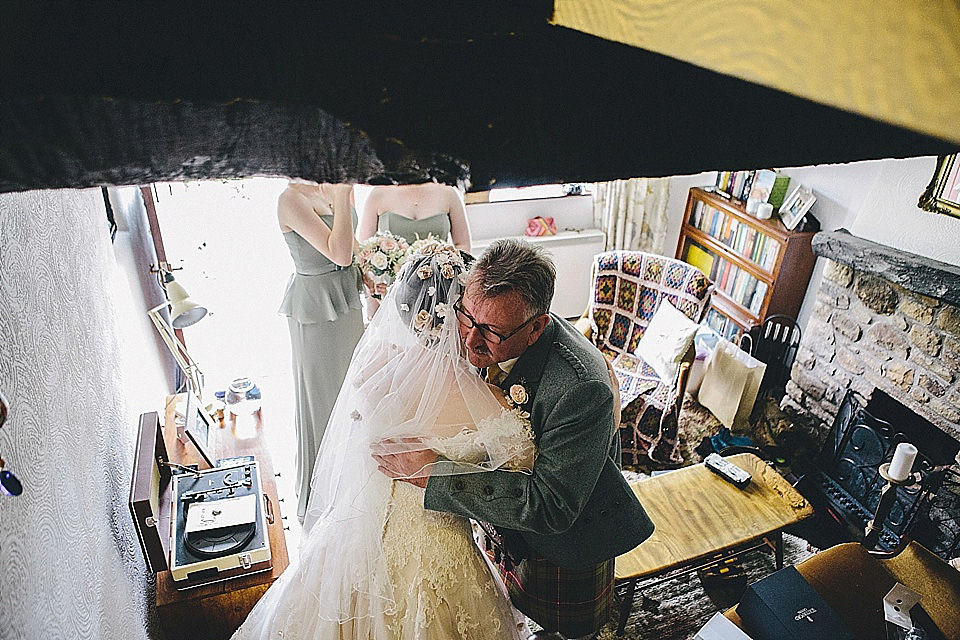 Rebekah added to her look with various pearl accessories including a beautiful choker necklace and earrings. She also wore an antique gold Rolex watch that featured dainty heart links.
"I think the watch is around 100 years old, every woman on my mums side has worn it on their wedding day."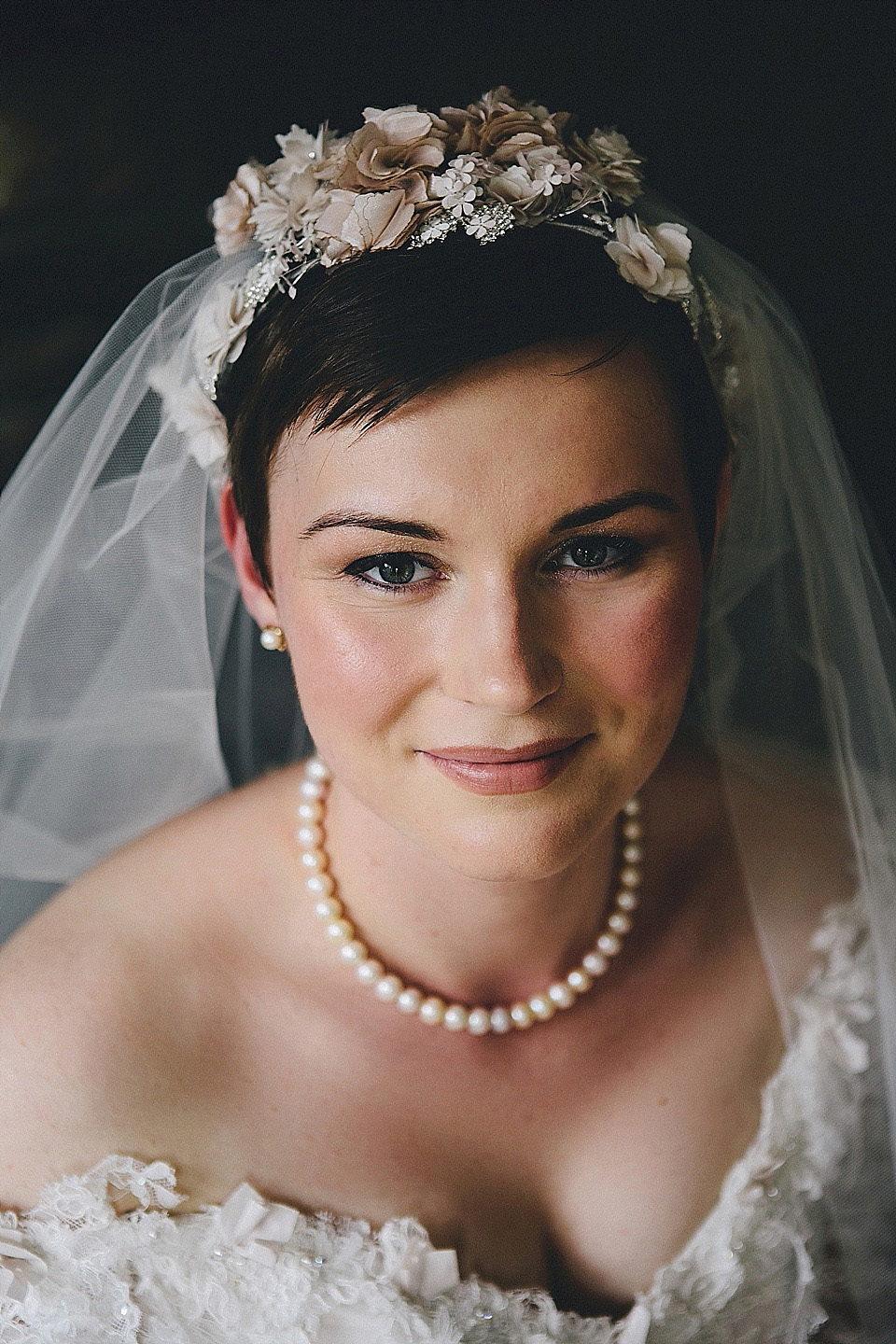 "Michael and I met when we were 14 years old through friends. Mike says he liked me from the beginning, but the feeling certainly wasn't mutually. Thankfully I changed my mind and on Christmas eve of 2010 we became a couple. Mike proposed in the botanical palace gardens in Malta on holiday in summer of 2014. We were engaged 13 months before we got married."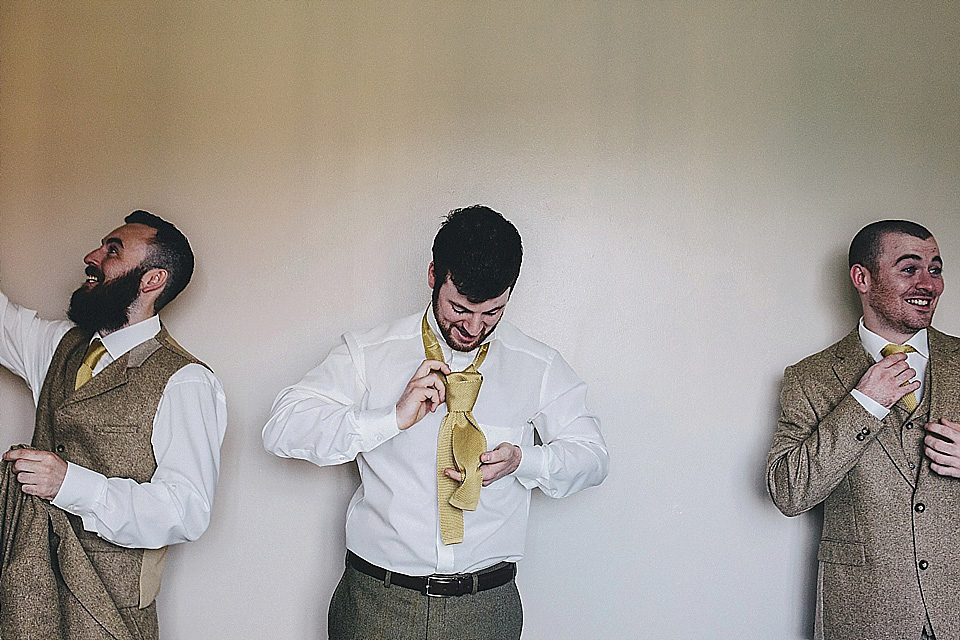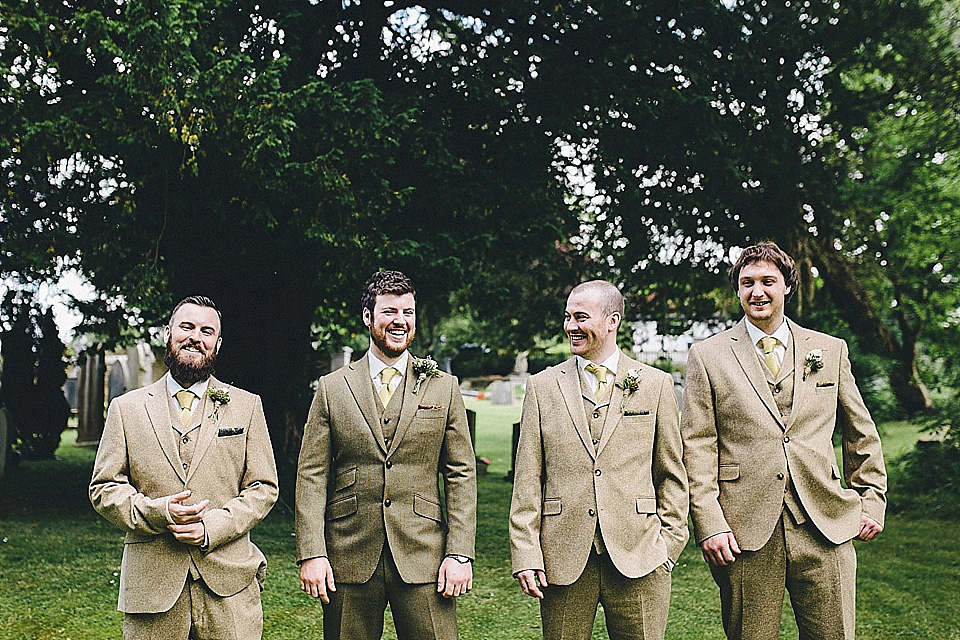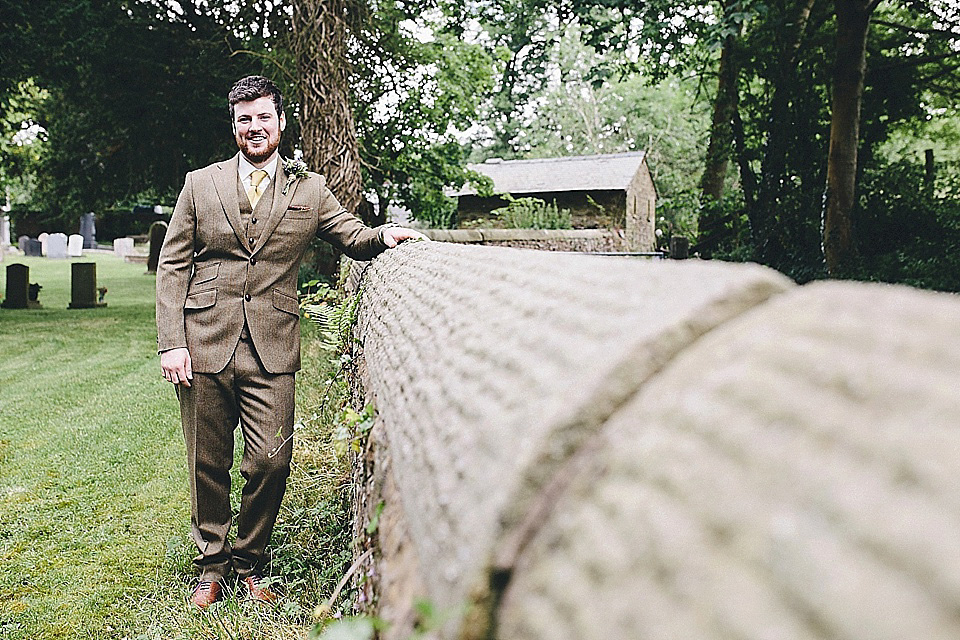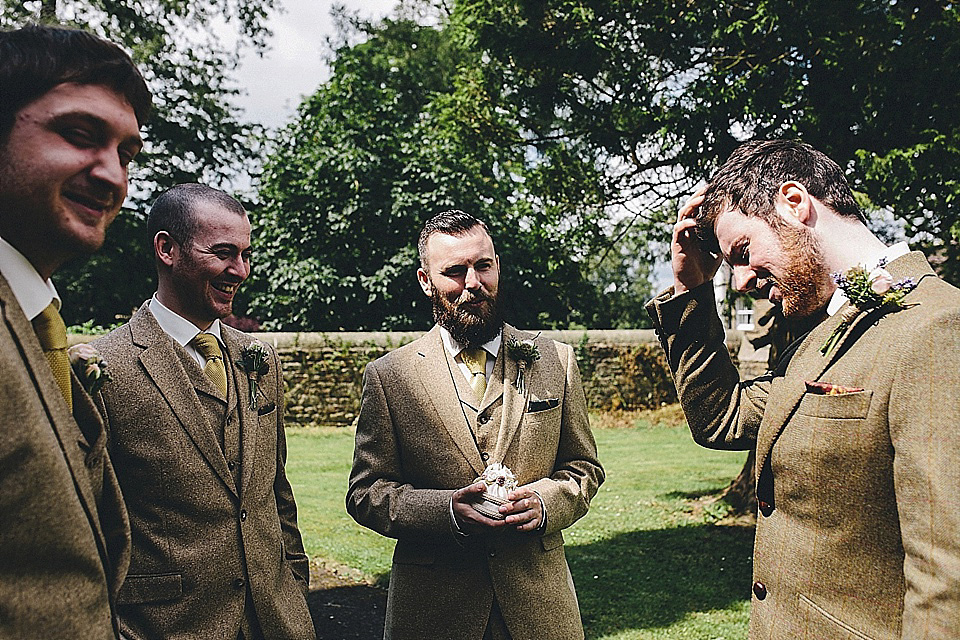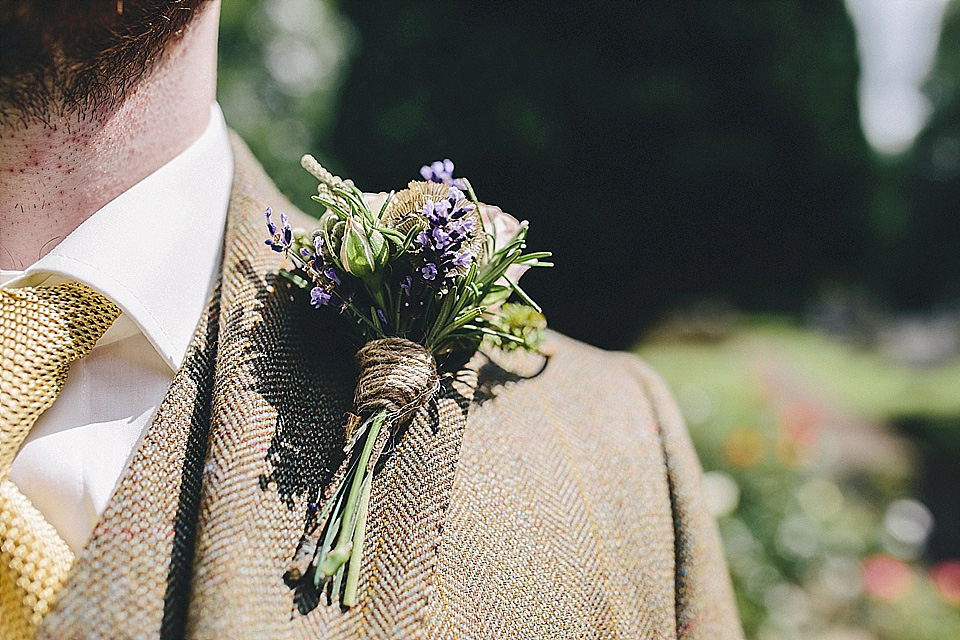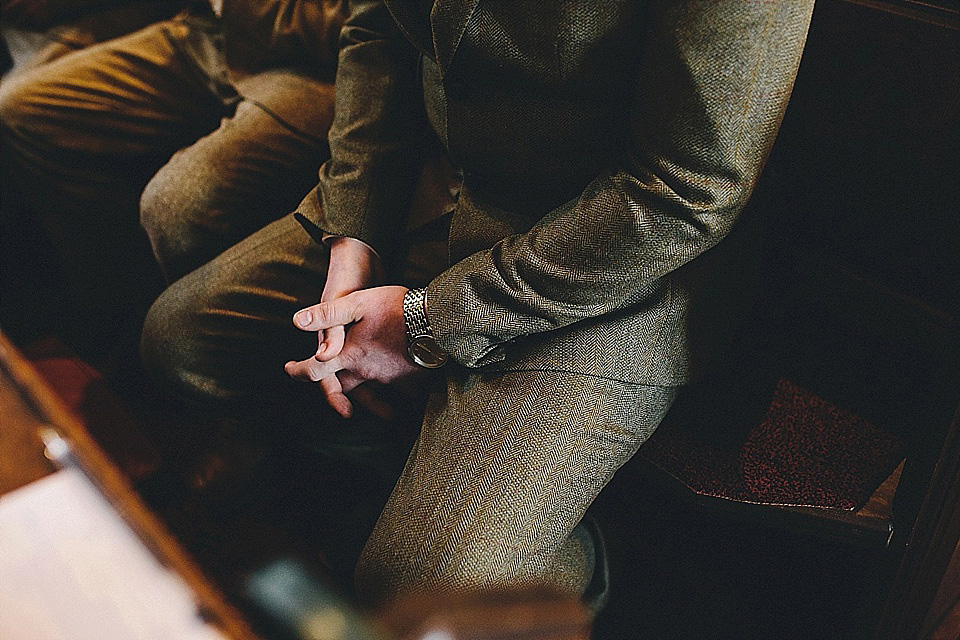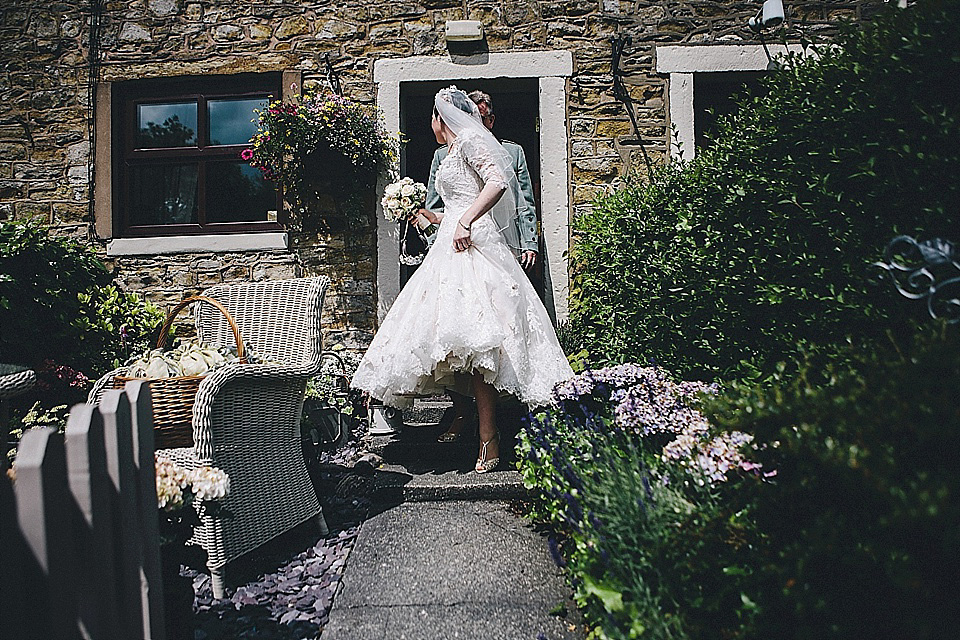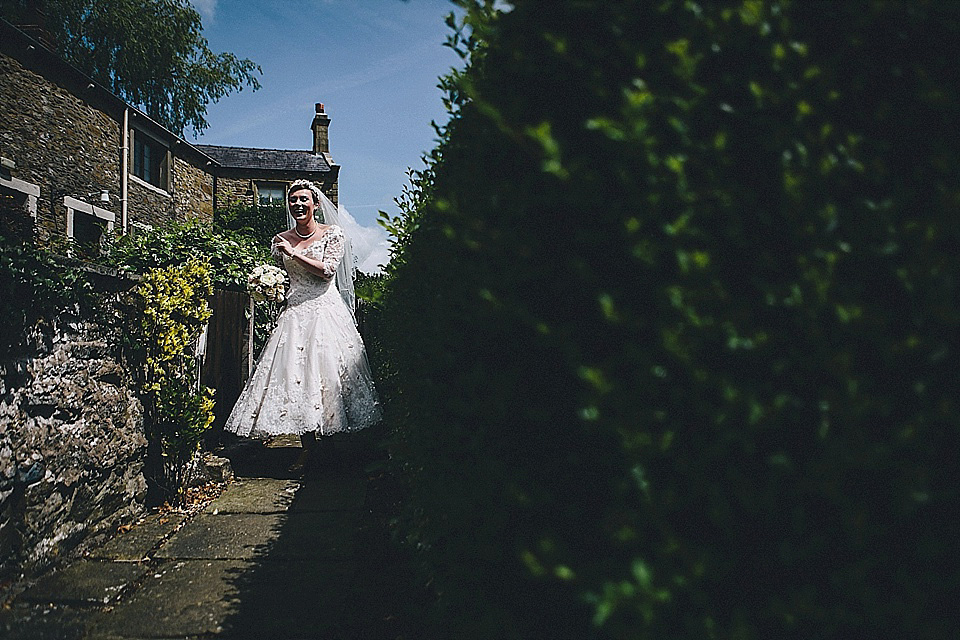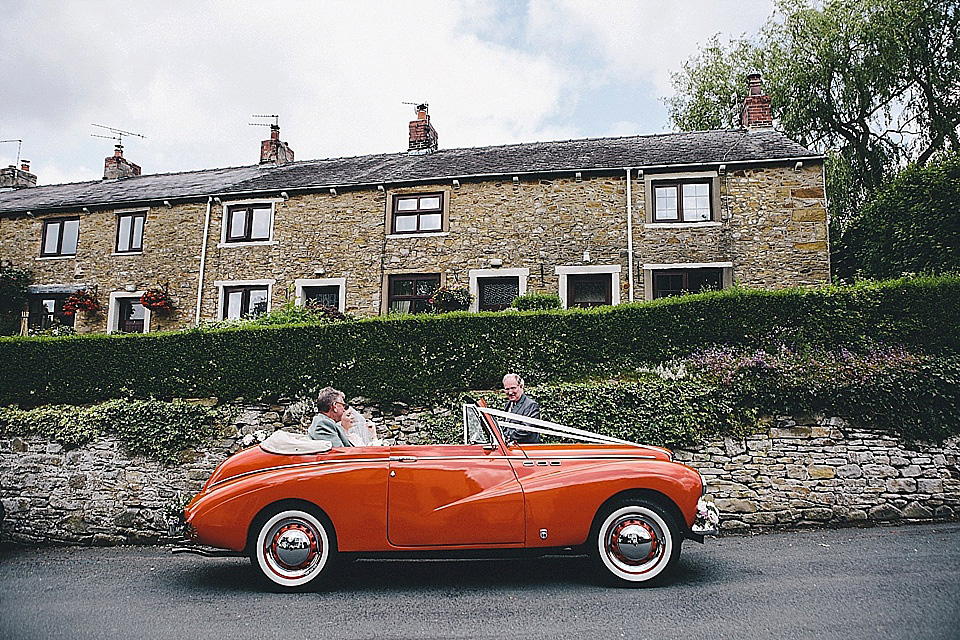 Rebekah wore some of the most beautiful wedding shoes I have ever seen in my life – a design I'm already well familiar with as we are long term fan girls of the Emmy Shoes brand (I wore a pair of Emmy's for my own wedding in fact!). Rebekah chose the Franchesca shoes by Emmy.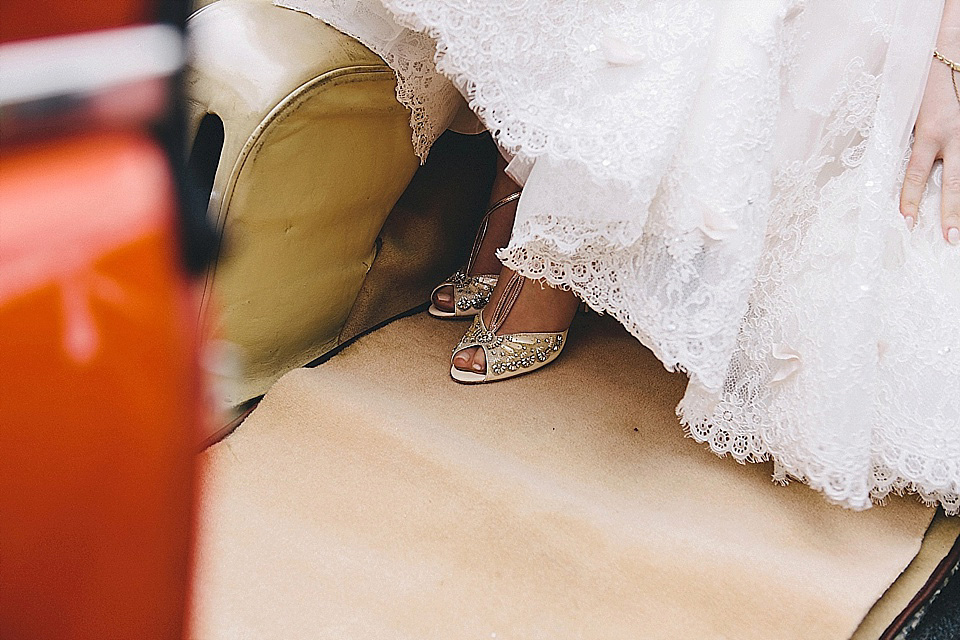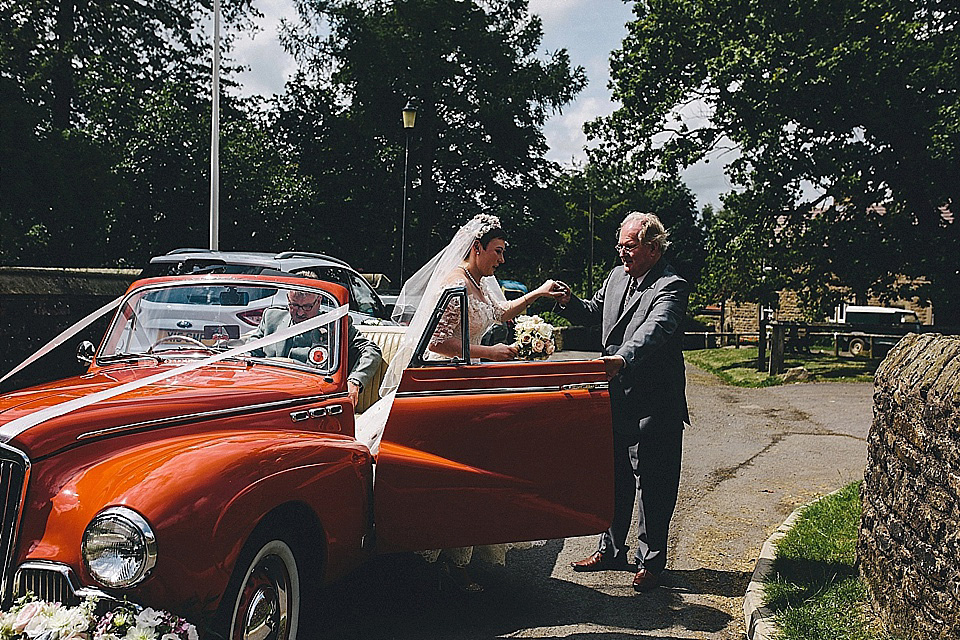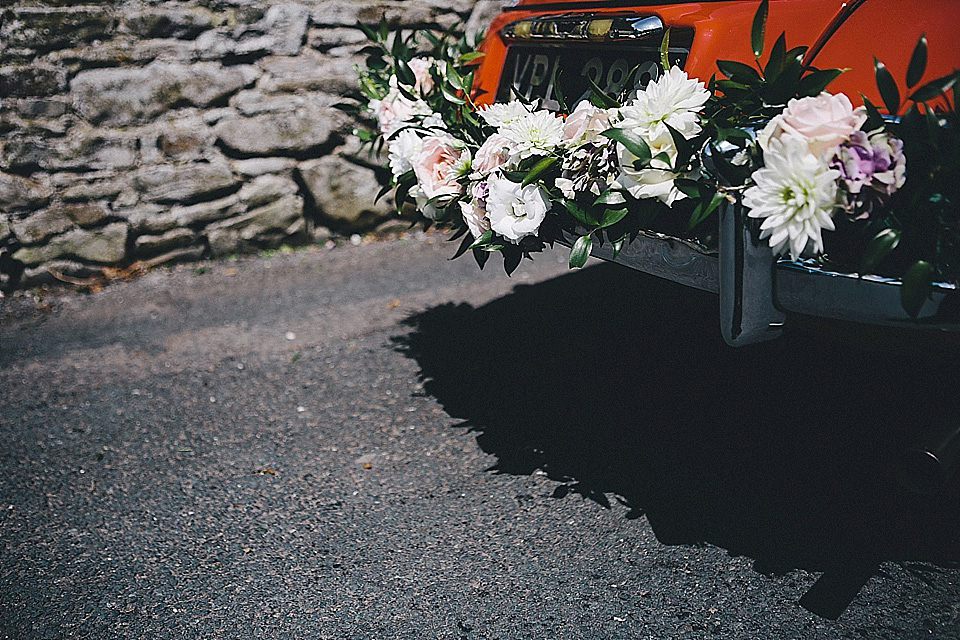 "My Dad, John, walked me down the aisle to the sound of the traditional bridal march by Wagner, that we had a string quartet play."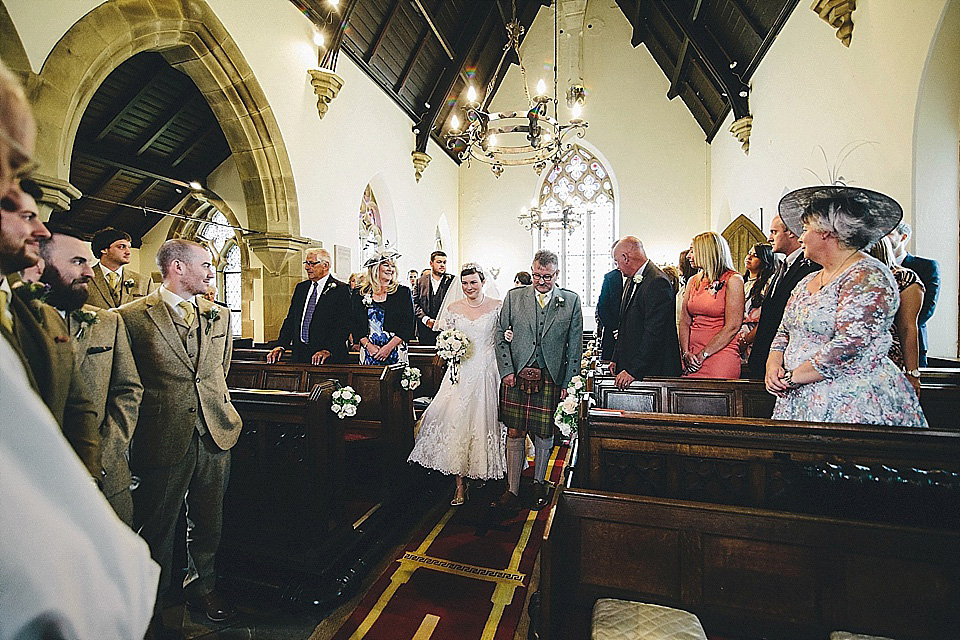 "My favourite part of the whole day was the actual ceremony – seeing Mike's eyes glaze over with tears and his lip quivering with emotion during the vows was such a special moment. Mikes was watching me walk down the aisle, he says it was the most amazing moment (and that he could hear his knee's knocking!)."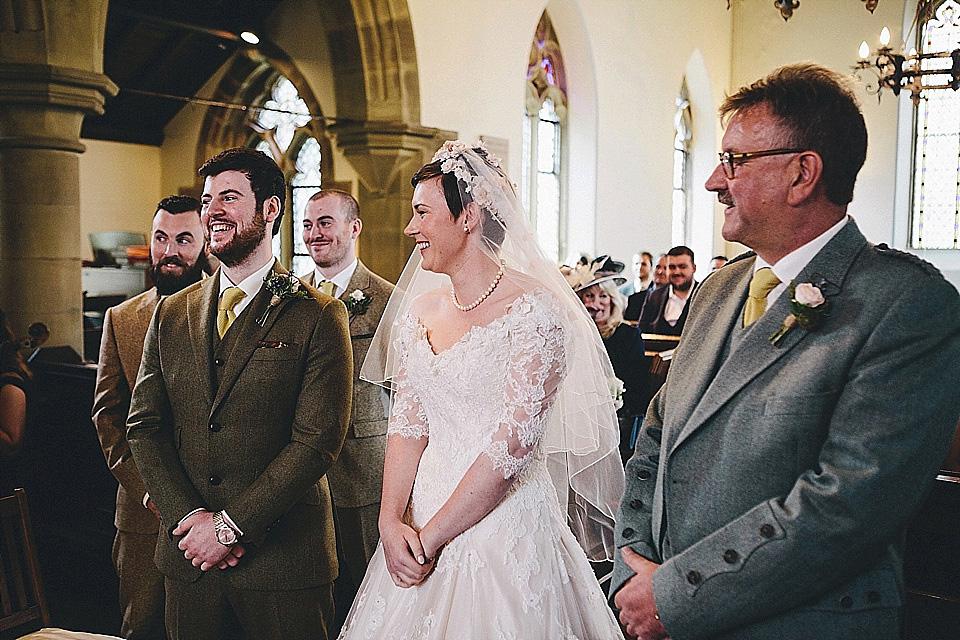 "During our ceremony, my Maid of honour Elyce read a reading from one of my favourite books (Bridges over Madison County). Some of the reading was also read at Mike's mum and step dad Malcolm's wedding.
It's clear to me now that I have been moving toward you and you toward me for a long time. Though neither of us was aware of the other before we met, there was a kind of mindless certainty bumming blithely along beneath our ignorance that ensured we would come together. Like two solitary birds flying the great prairies by celestial reckoning, all of these years and lifetimes we have been moving toward one another. In a universe of ambiguity, this kind of certainty comes only once, and never again, no matter how many lifetimes you live.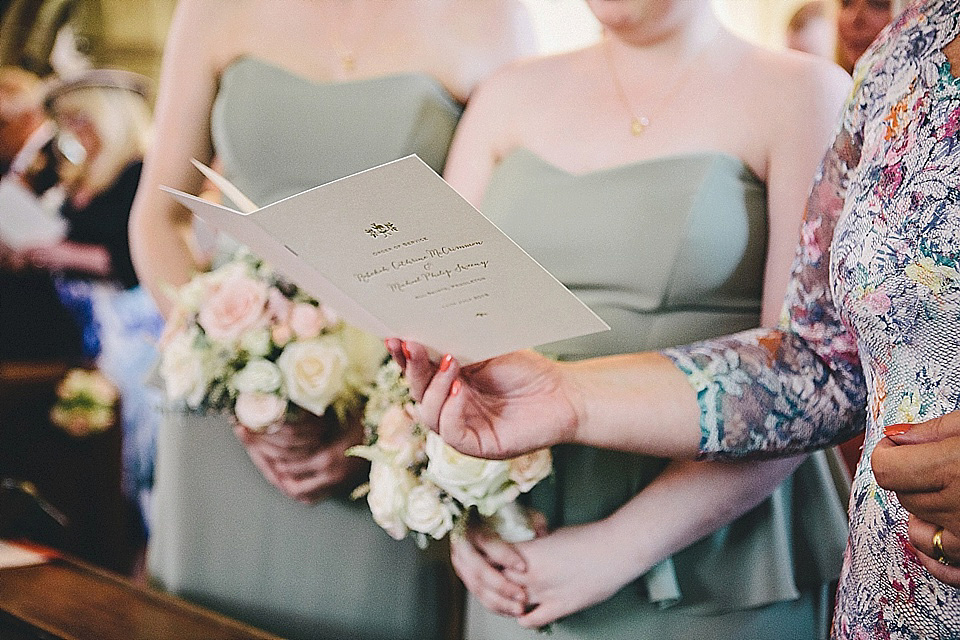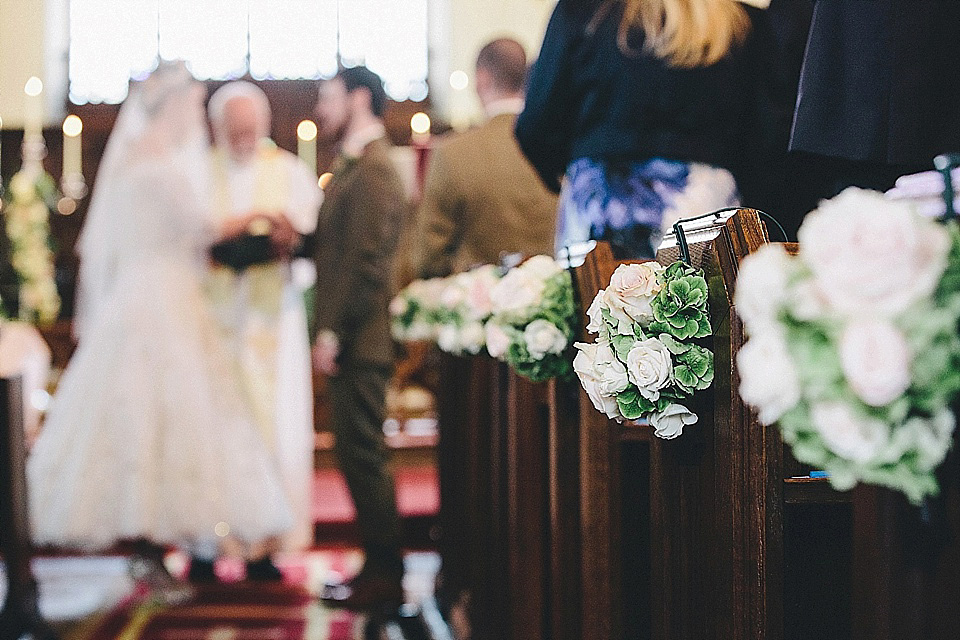 "Our wedding rings were from one of my favourite jewellers in DJM Goldsmiths, an antique jewellers based in Preston. It's like stepping back in time when you walk in the shop. Mike wanted to thick 18ct yellow gold plain band and I chose an 18ct gold band with a twist in the gold which narrows the band at the top so that my engagement ring sits flush against my wedding band. The twist and upper side of the ring has diamonds along the edges."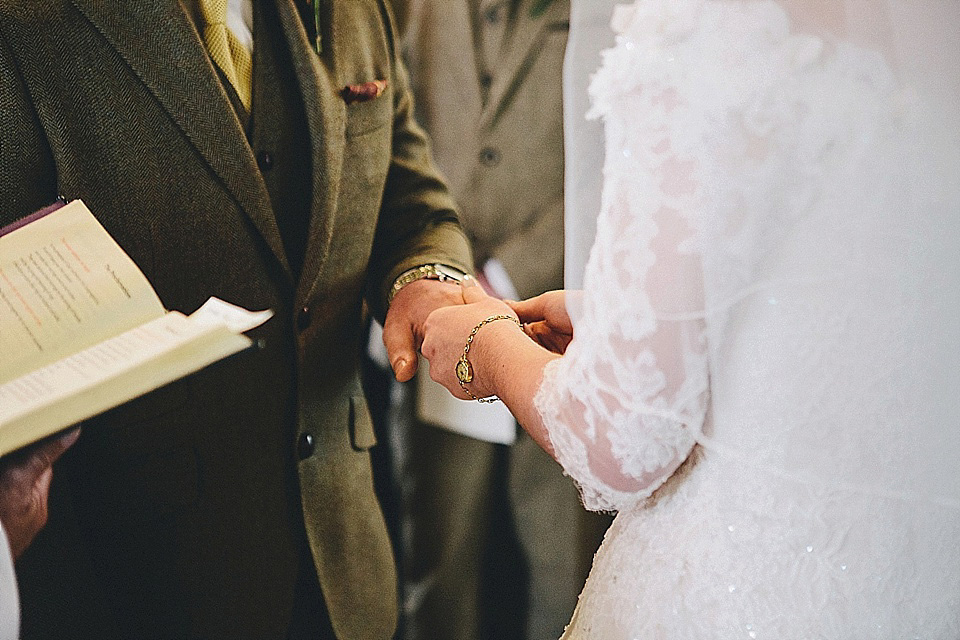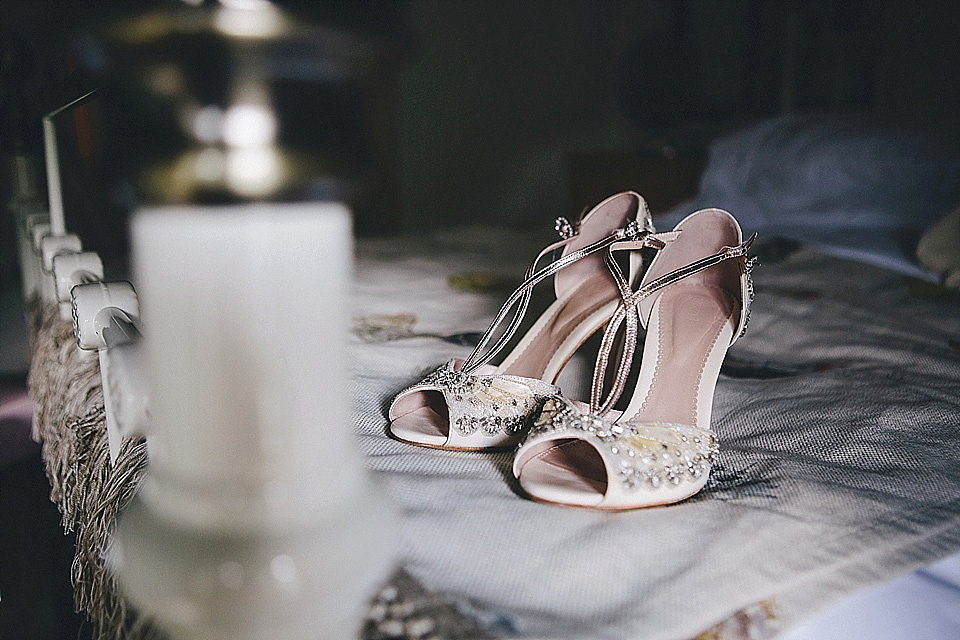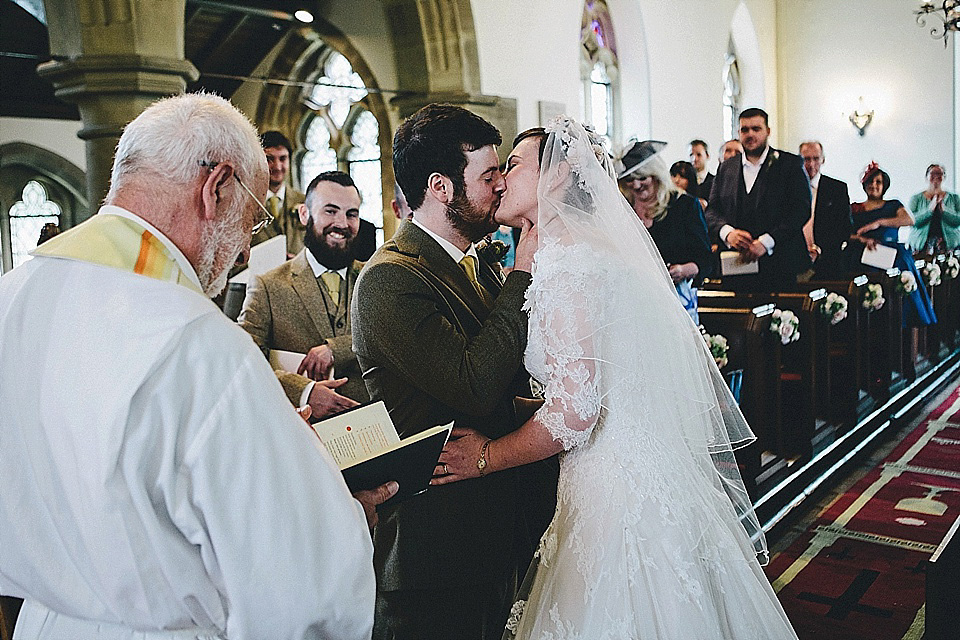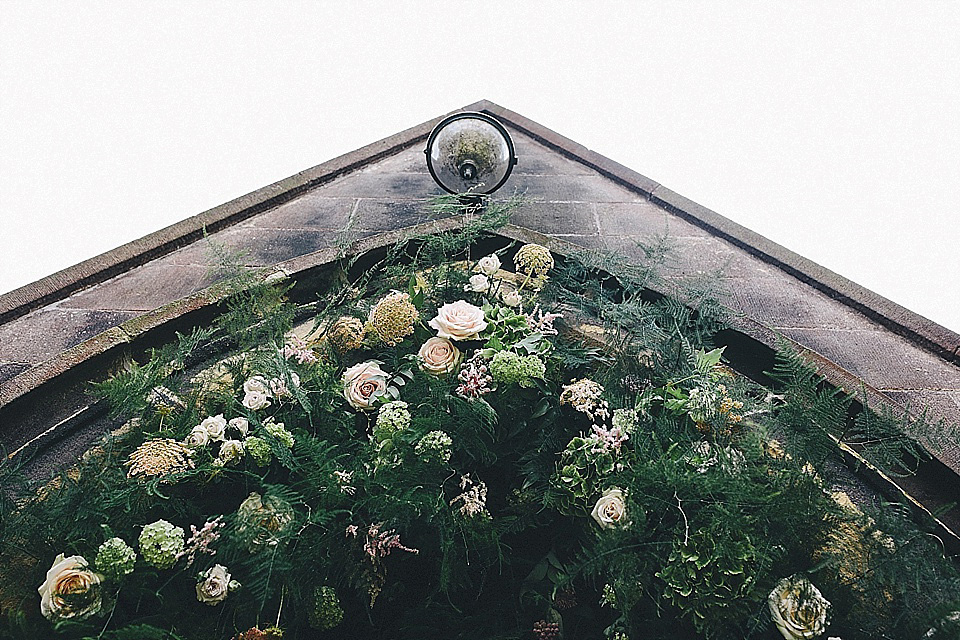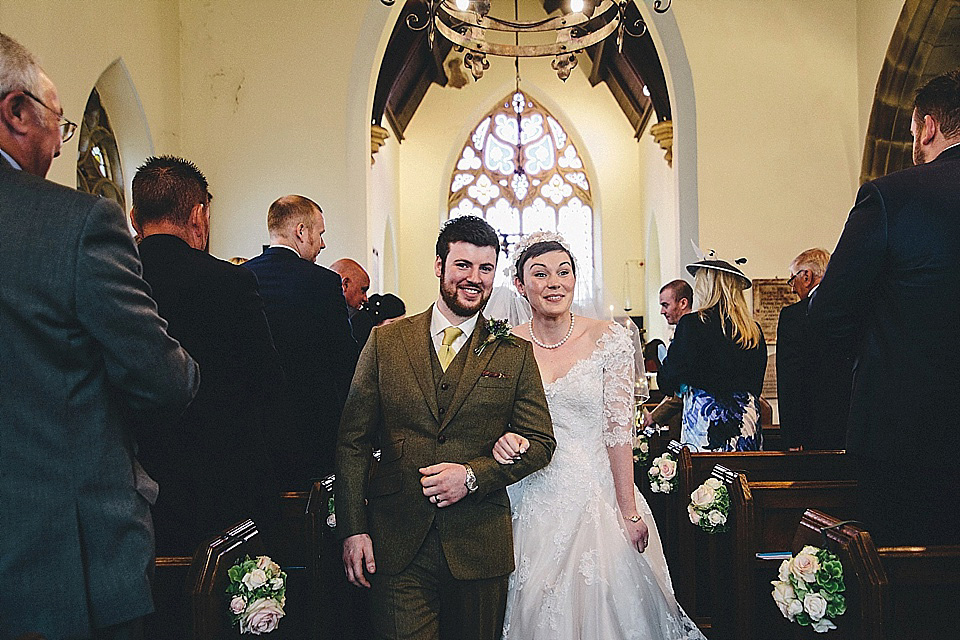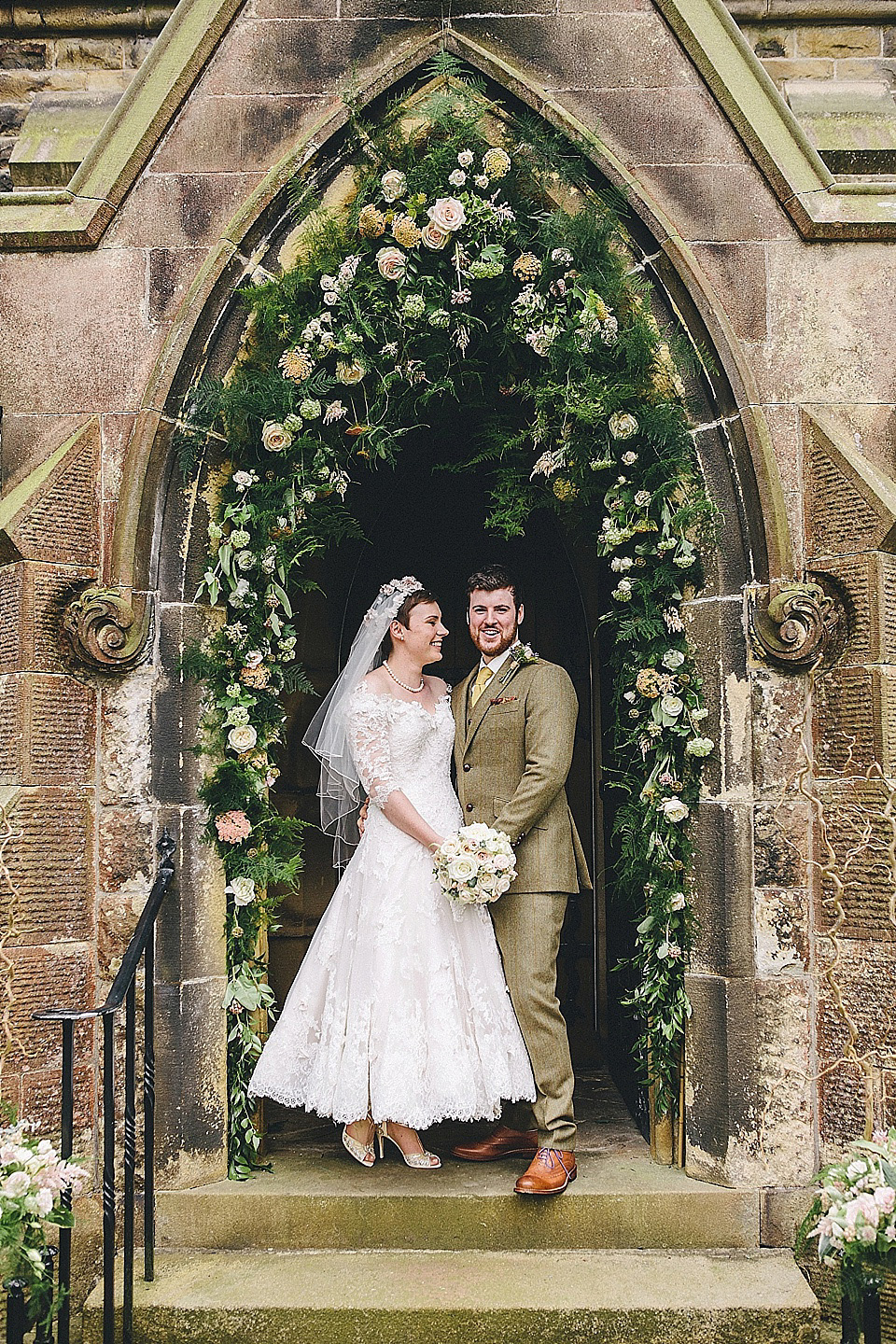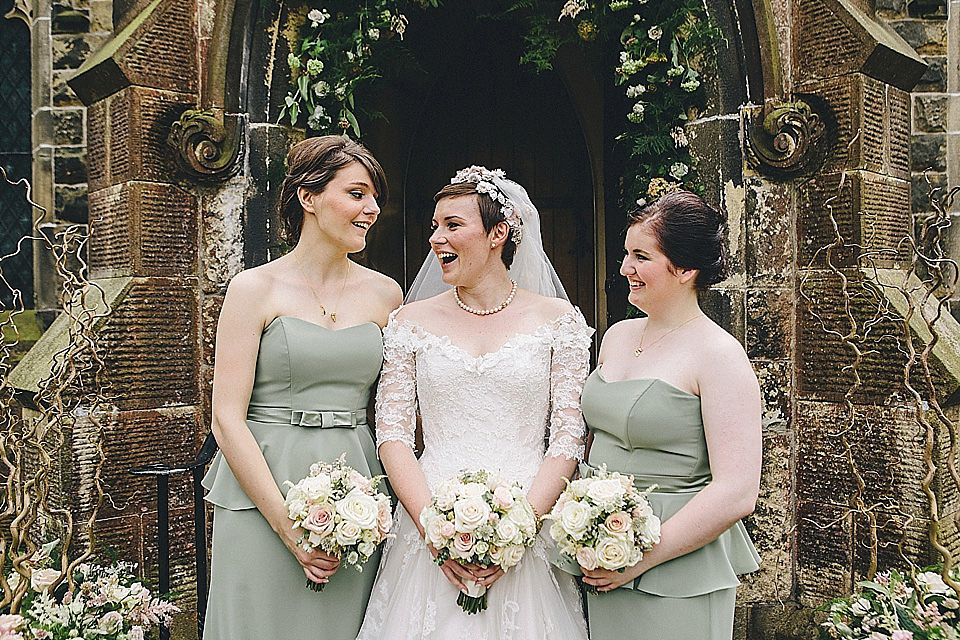 "Our florist was The Flower shop in Clitheroe. We wanted to keep the flowers muted pinks, creams, mauve and greens. Just to keep in with the vintage feel."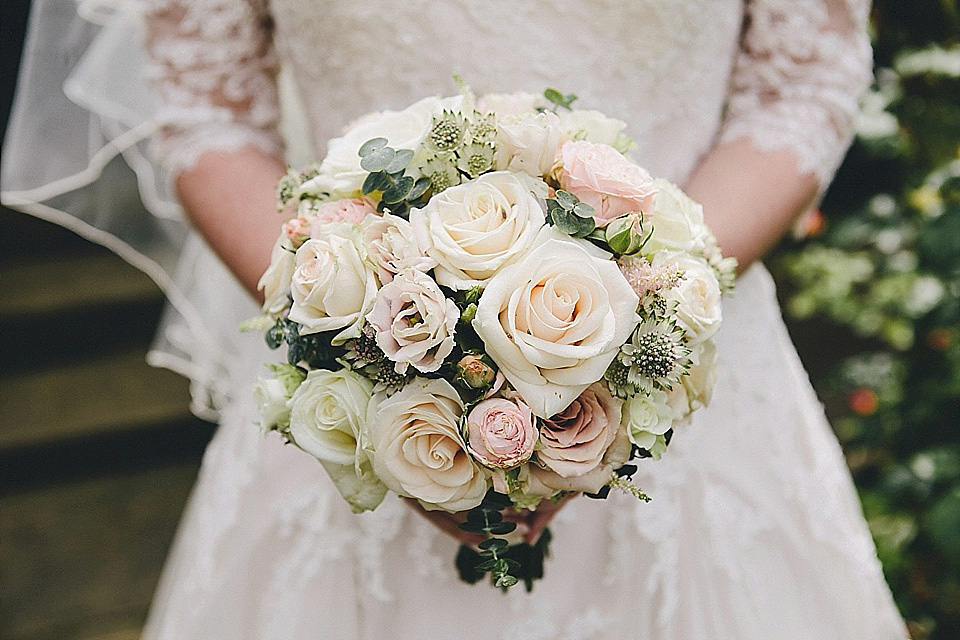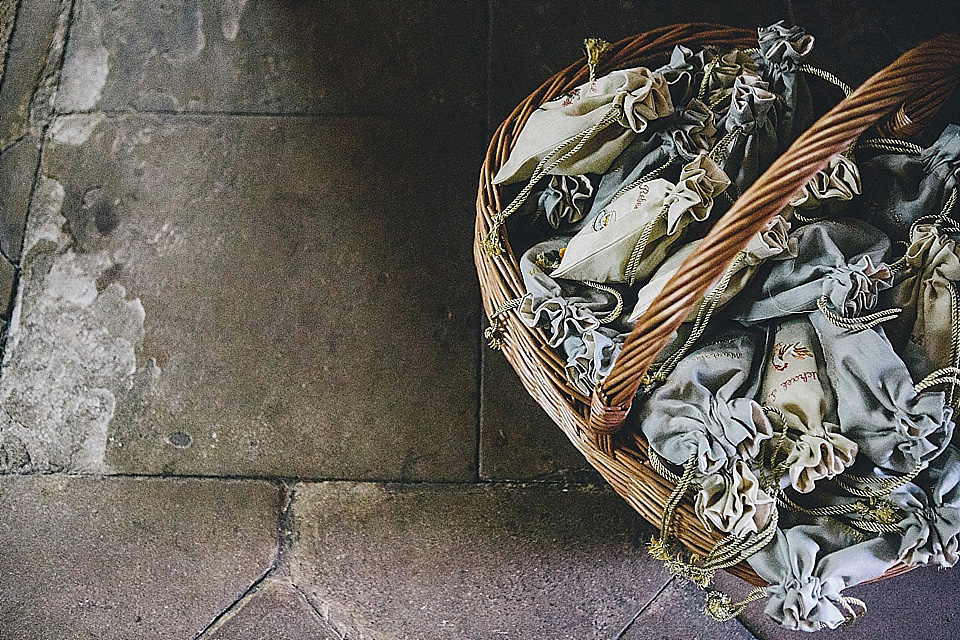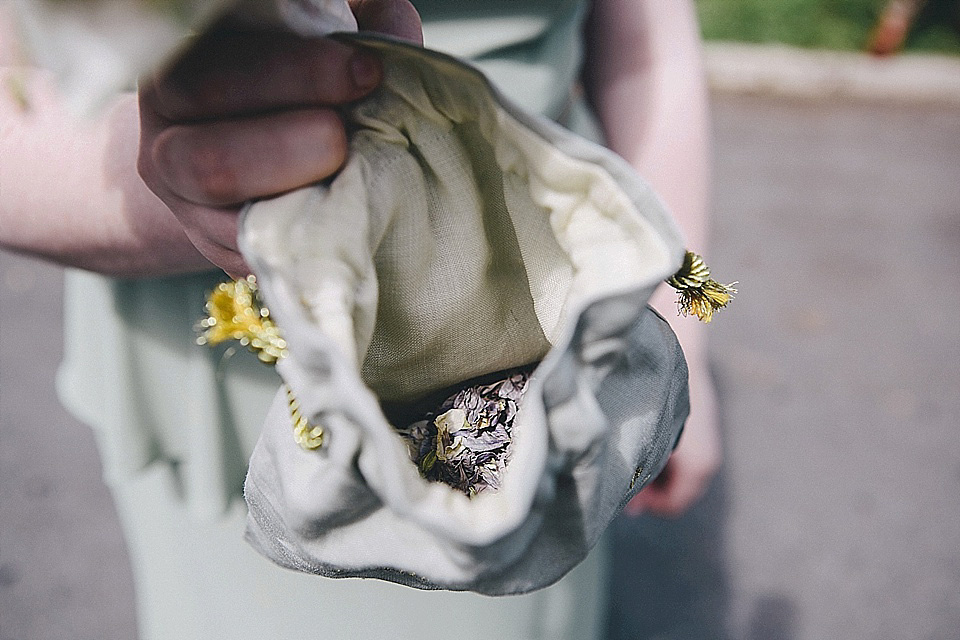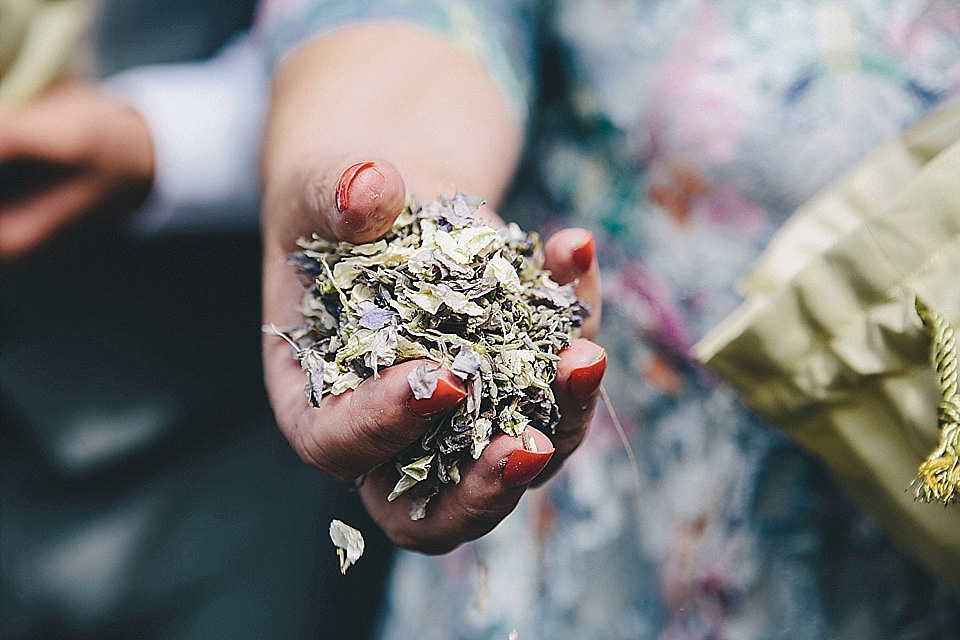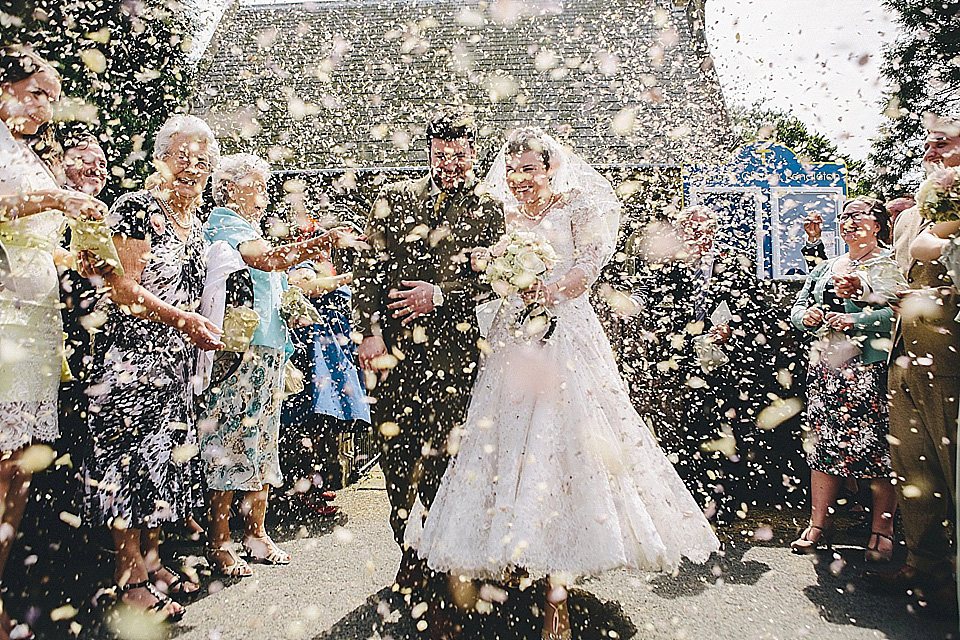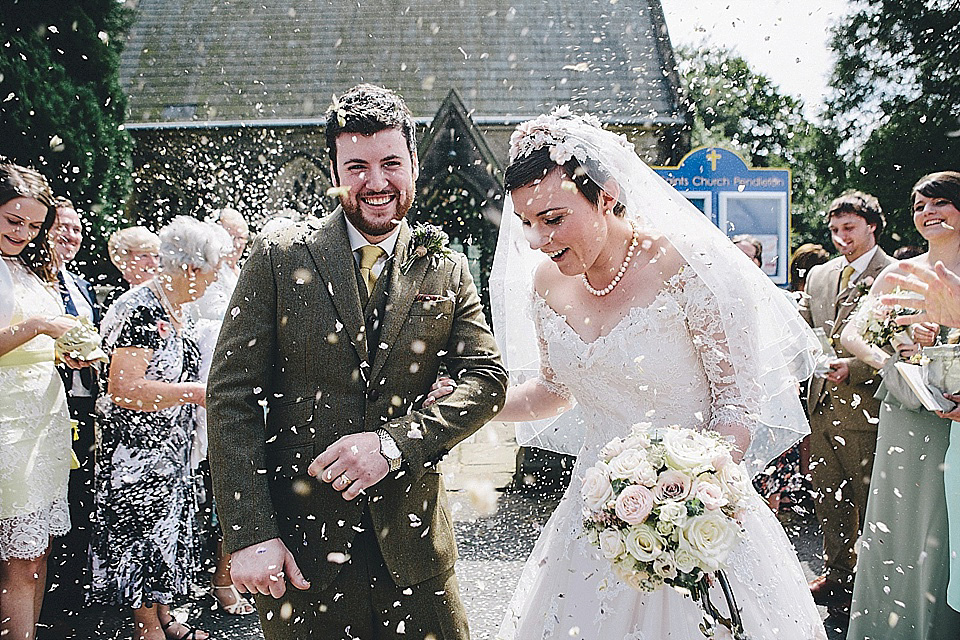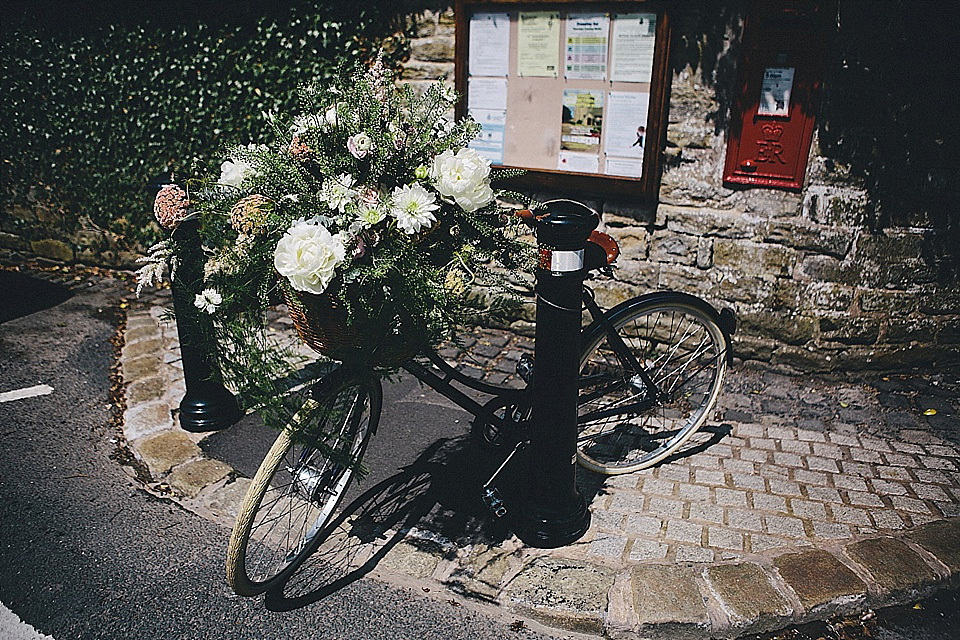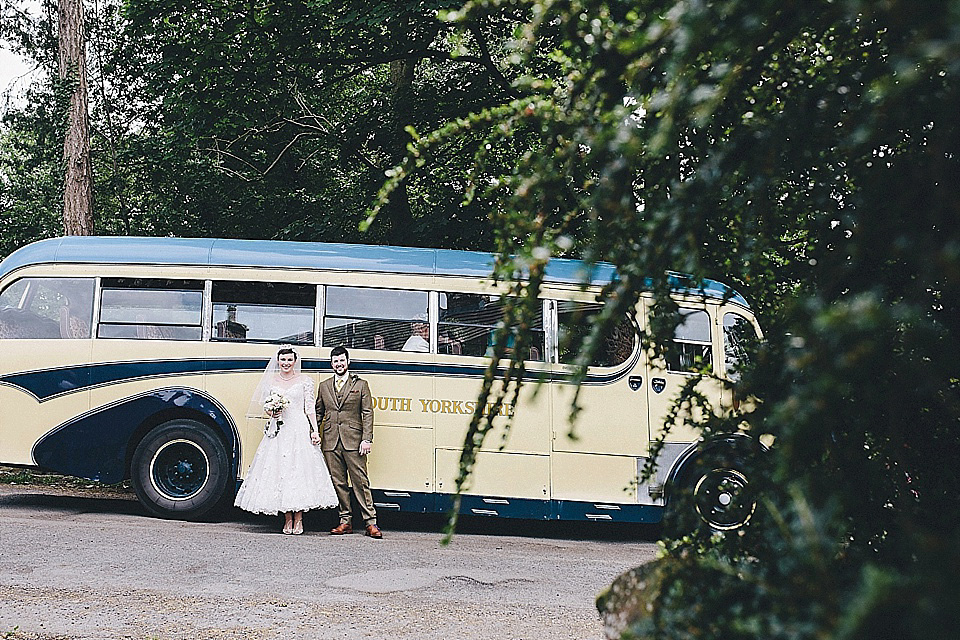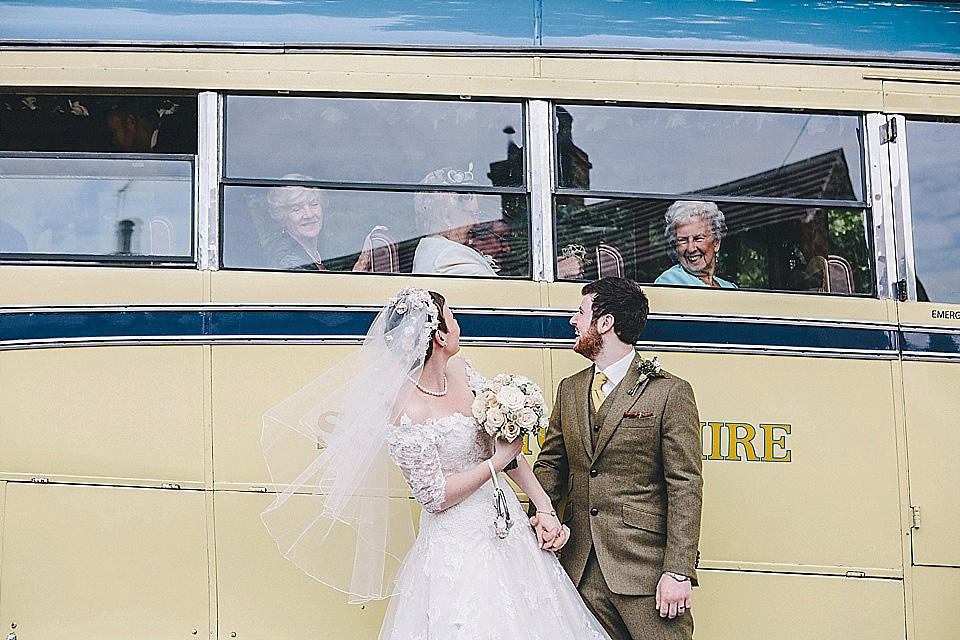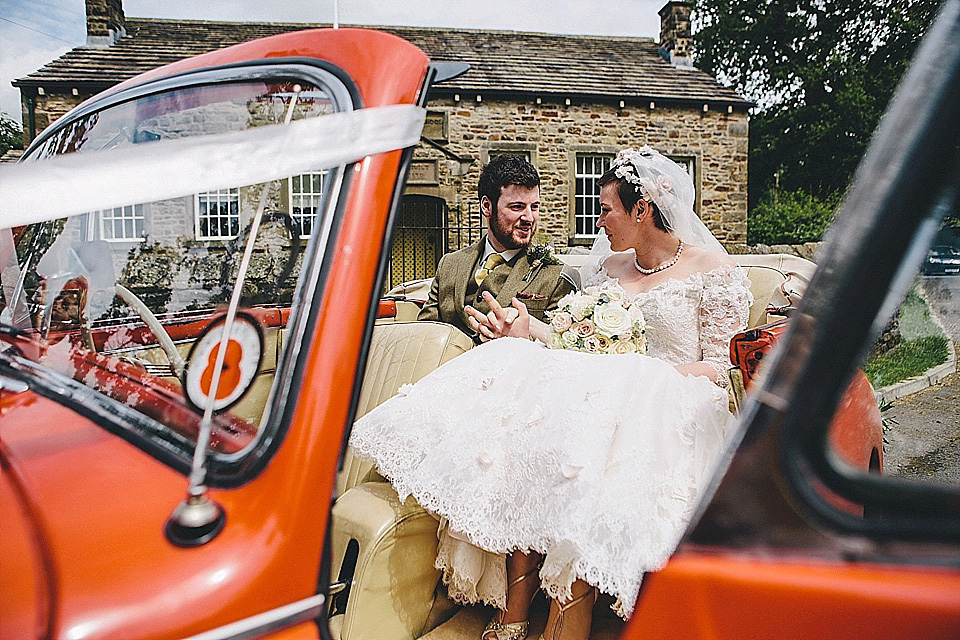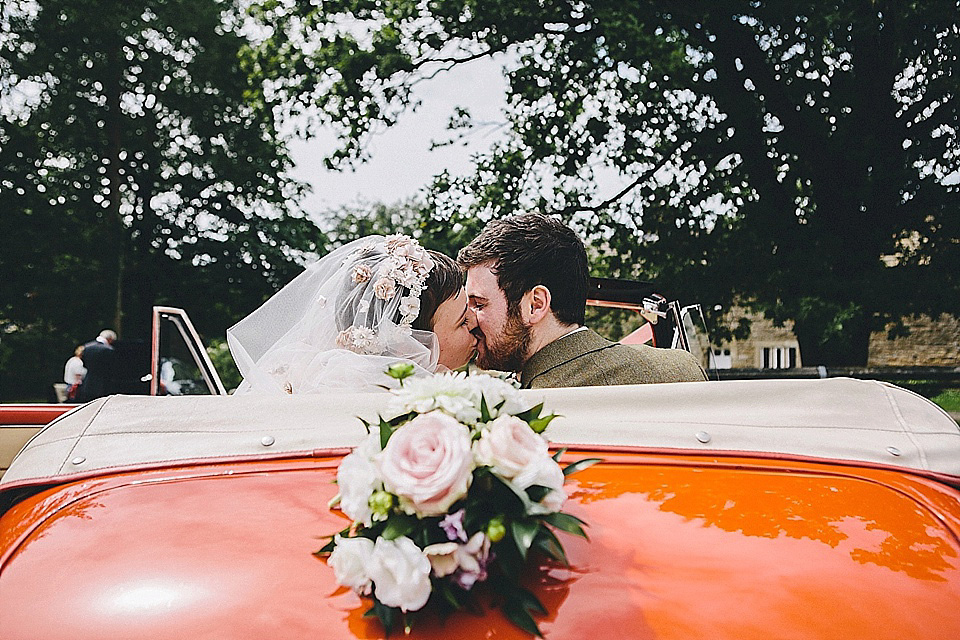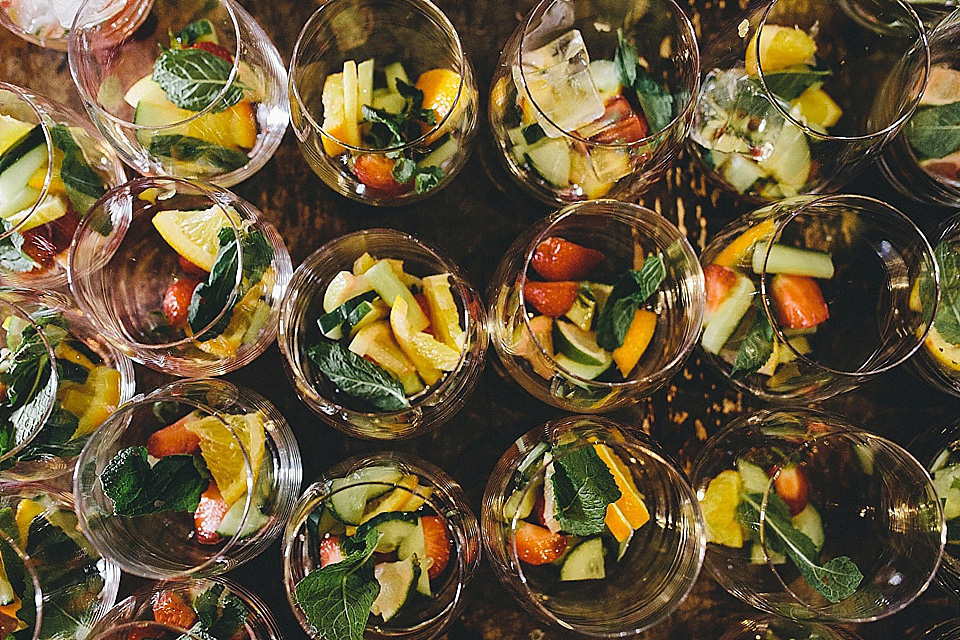 "We chose our venue, the Freemasons Country Inn, as we wanted to have a wedding that was really personal to us. We live in a small hamlet of less than 50 houses and this is our local restaurant. We live round the corner from the restaurant and the chef patron is our neighbour, which gave our day a really personal touch. 
It made it special for us knowing that every time we walk outside our house we could reminisce about our wedding – and the vintage/country decor of the venue was exactly what we wanted."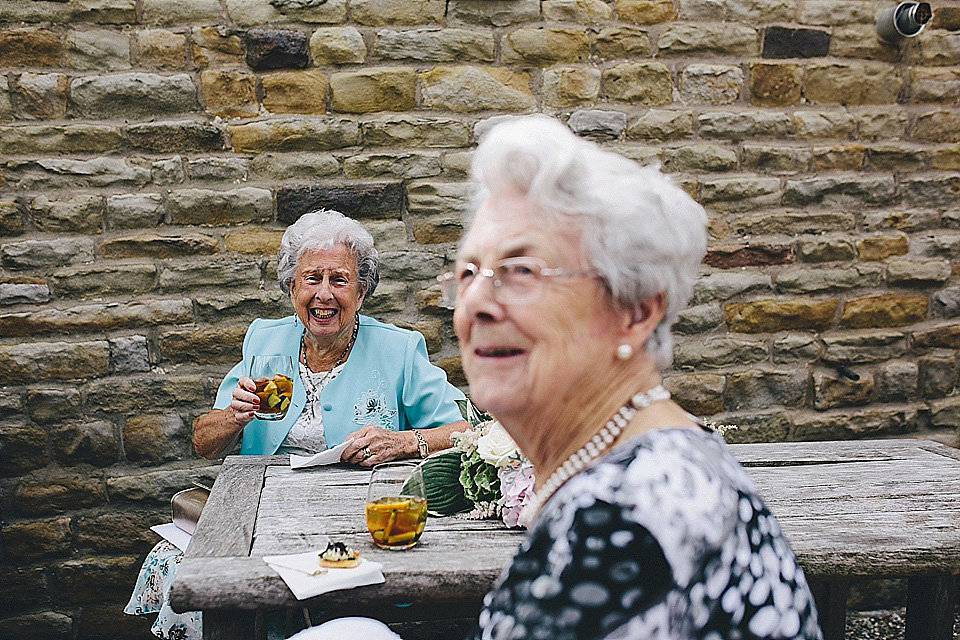 "Our cake was provided by Iced with Elegance, based in Howick in Penwortham. Our main make was two layers, separated by mismatched glass cake stands. The cakes both had cream ribbon around the bottom and wreaths of iced flowers on the top. We also had over 100 little mini dome cakes which were in a similar style which we put in individual glass cake stands to give as favours.
We chose the wreaths of flowers after seeing an Amy Swan cake online, we wanted the flowers to look as real as possible and were thrilled with the results. And it was delicious."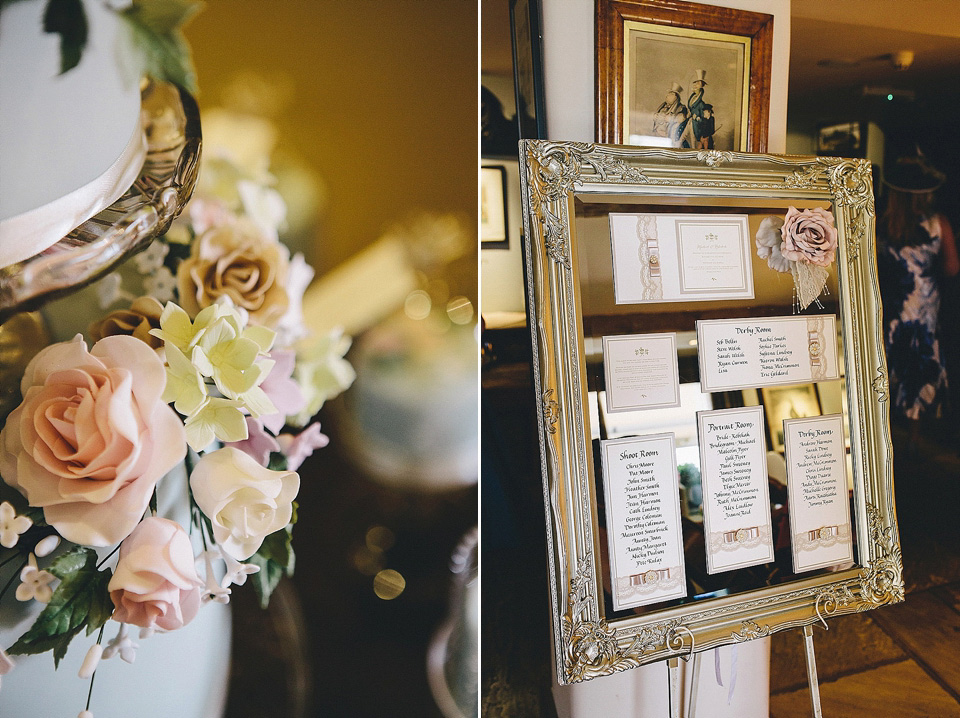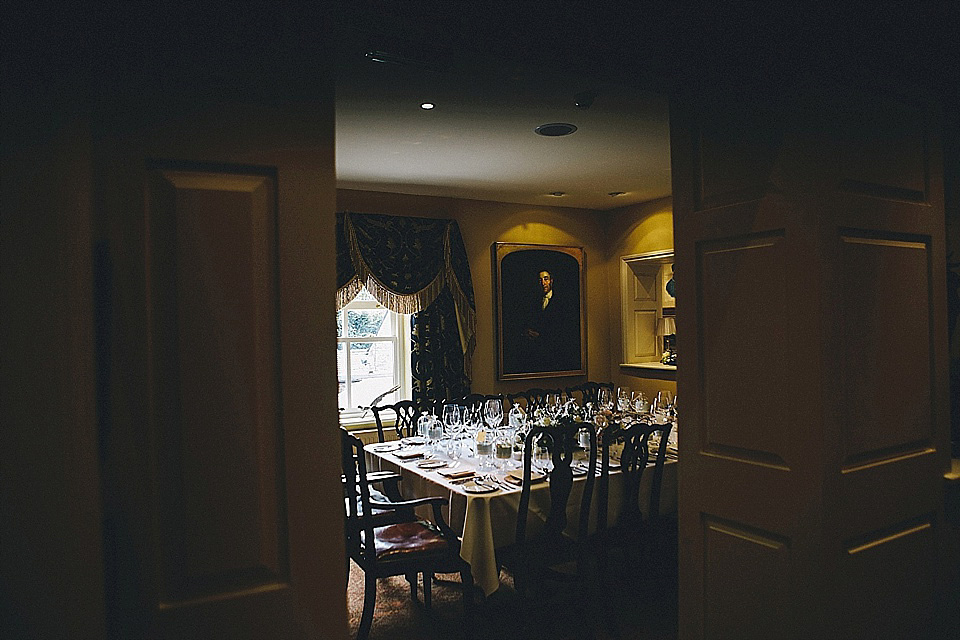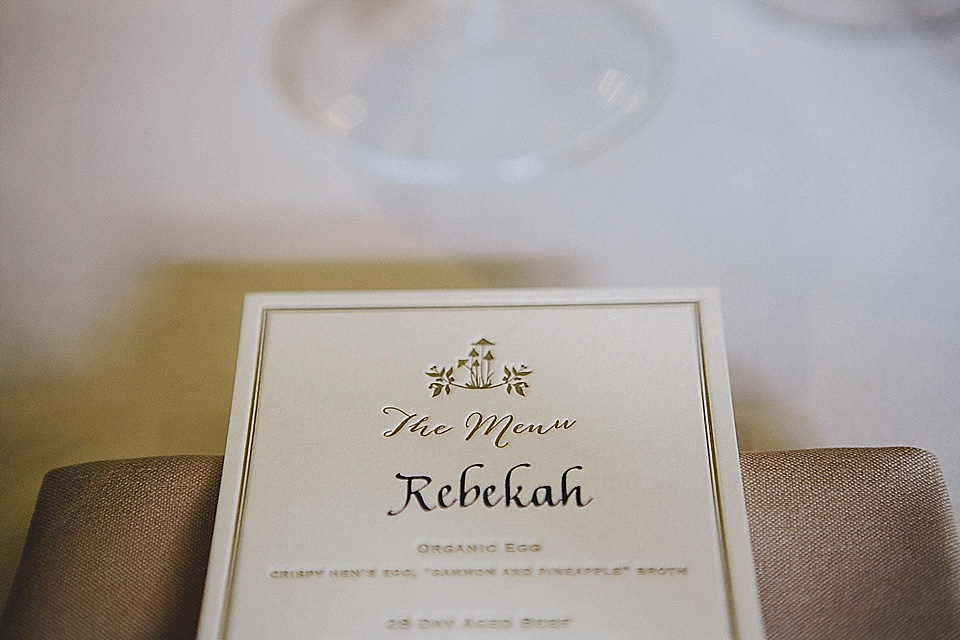 "We provided the dome cakes in the glass cake stands as favours. The domes were from Nest Interiors in Didsbury and my mum made linen confetti bags which had our names, wedding date and a picture embroidered on to them. No two were the same and guests loved them."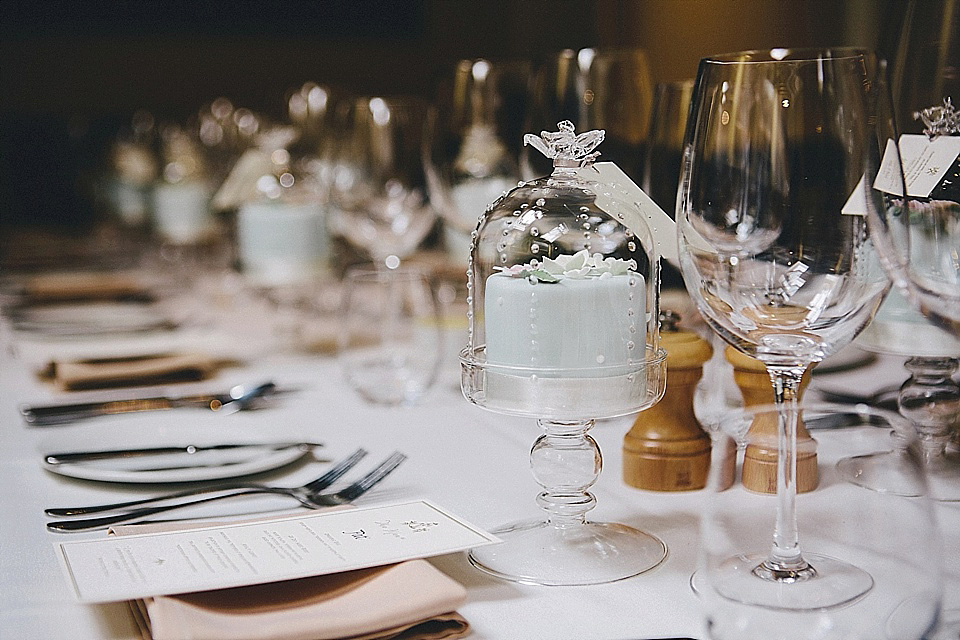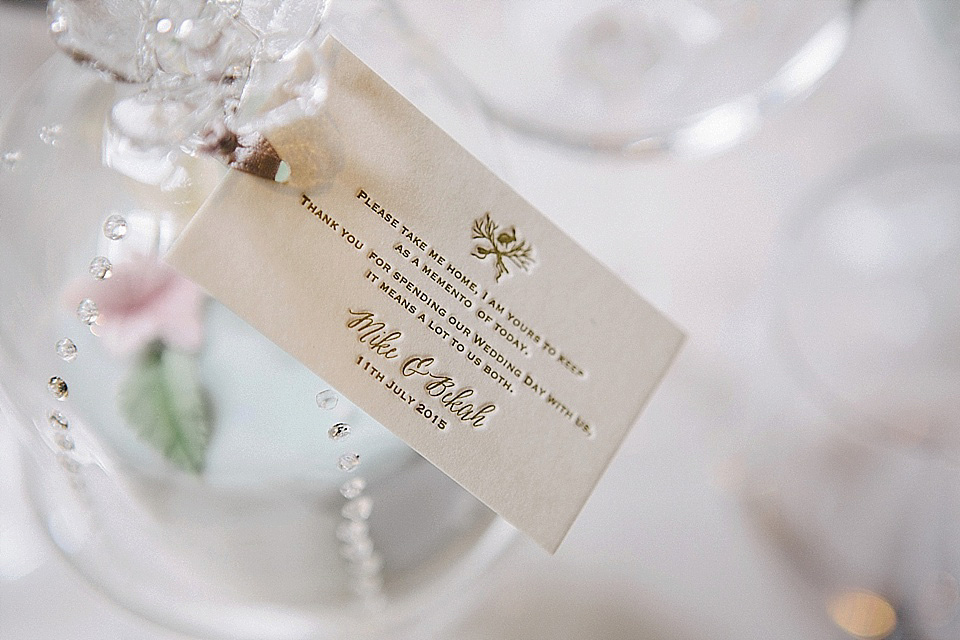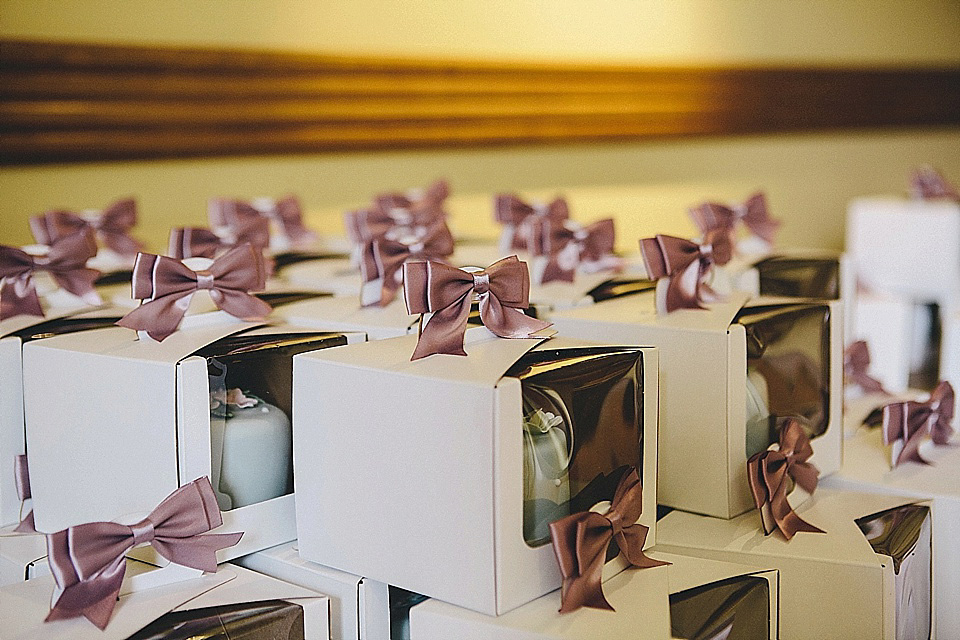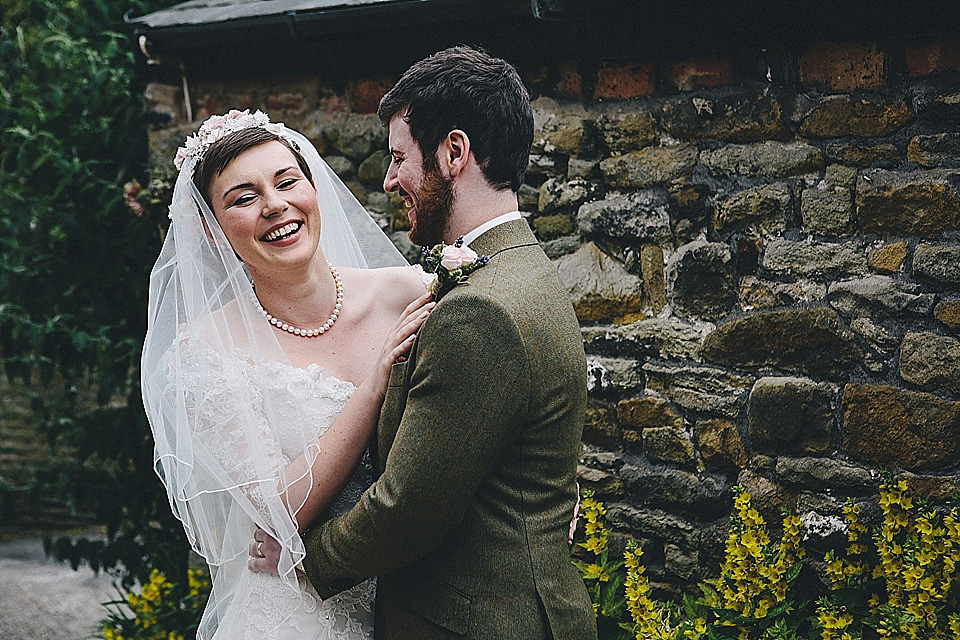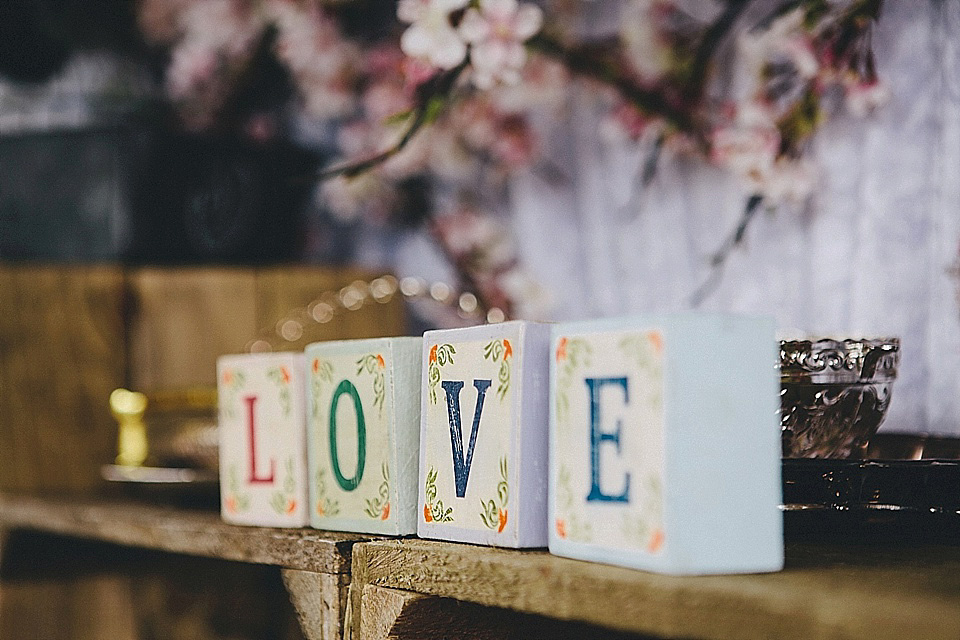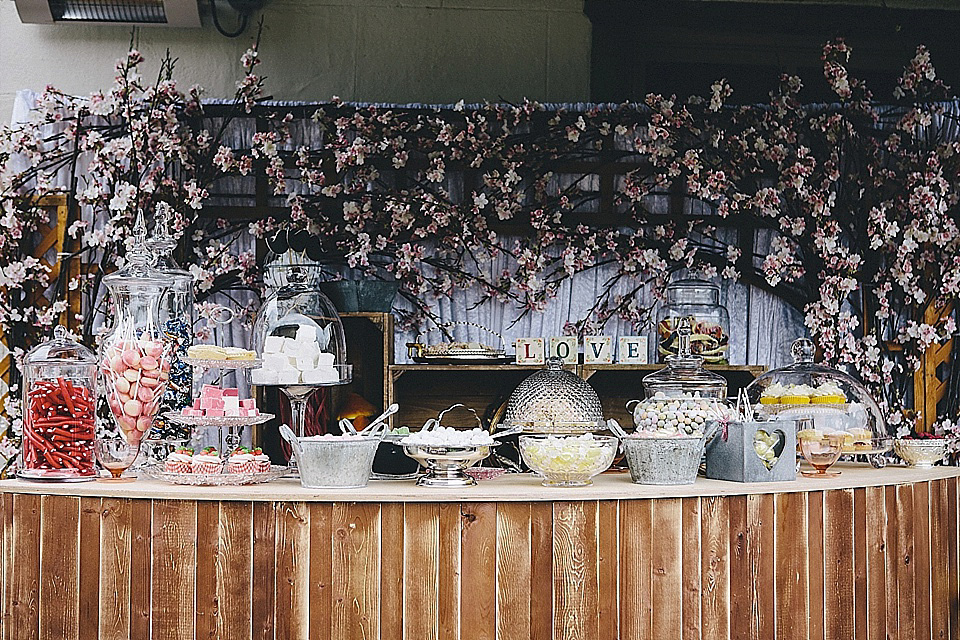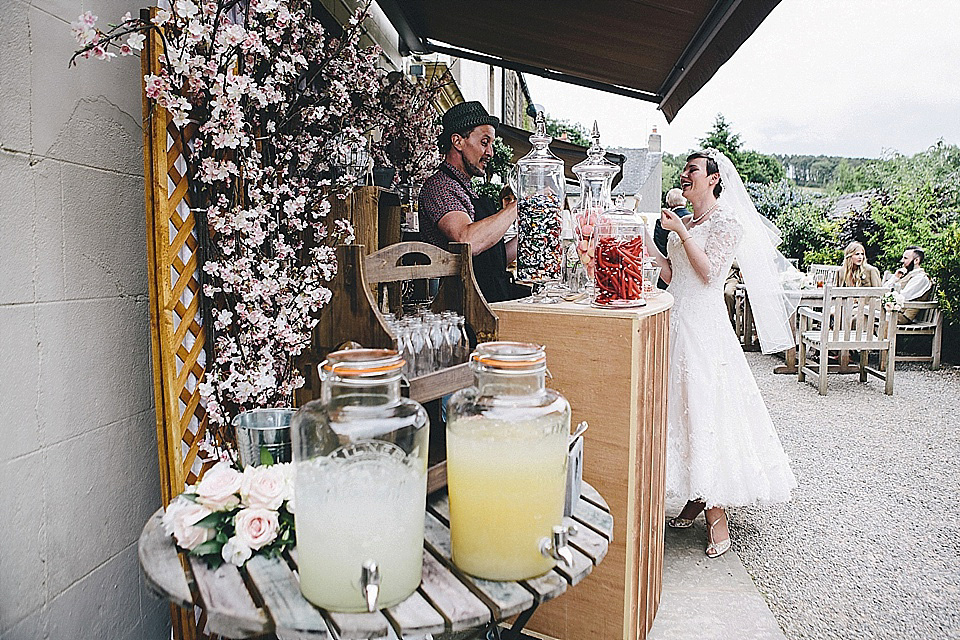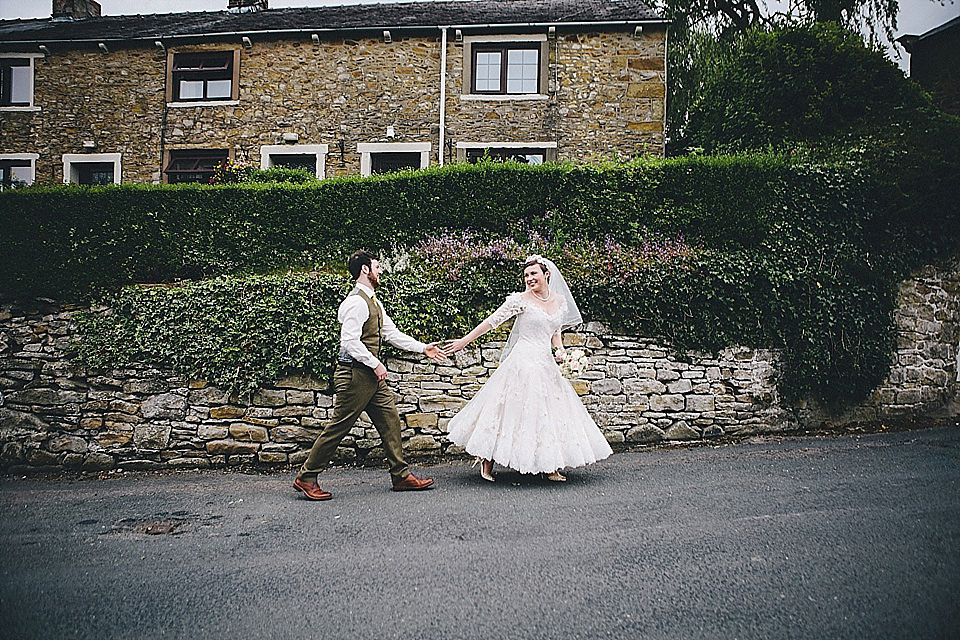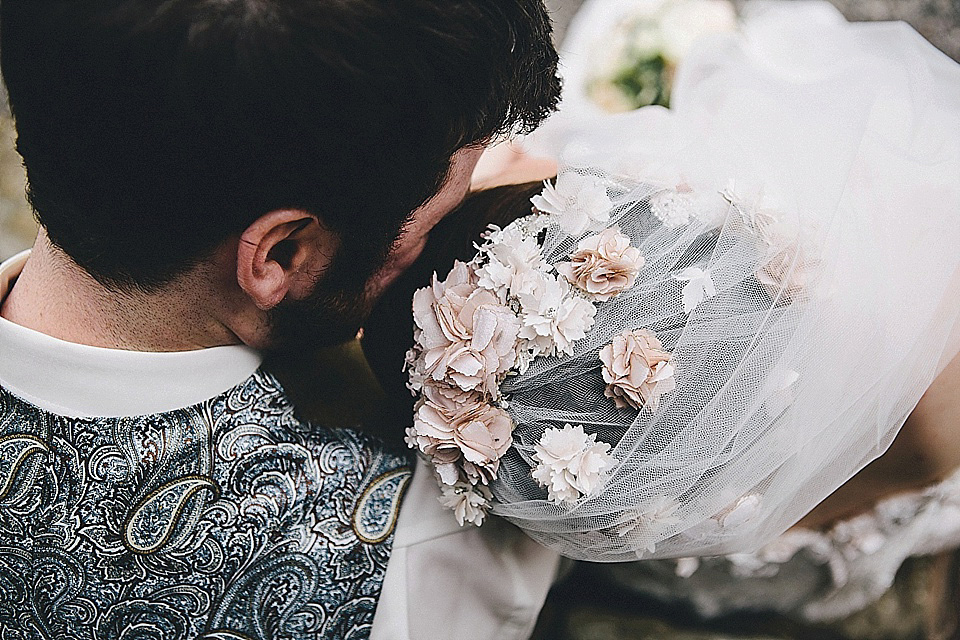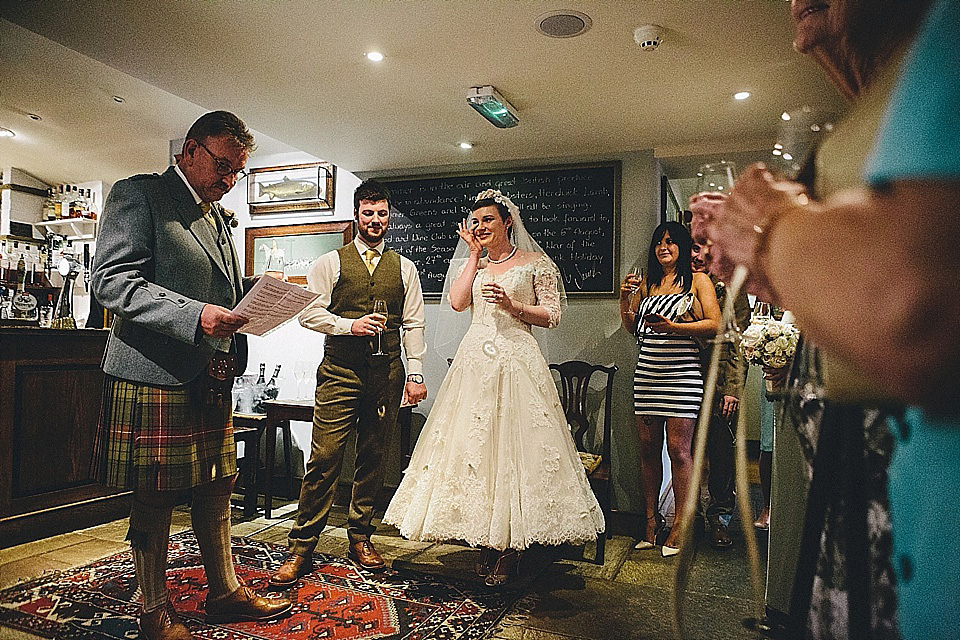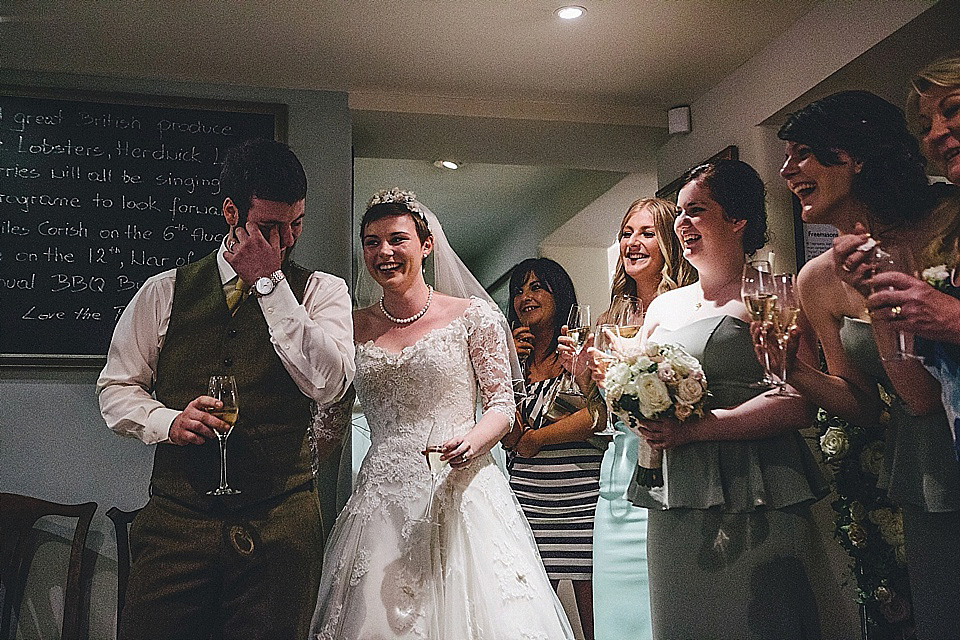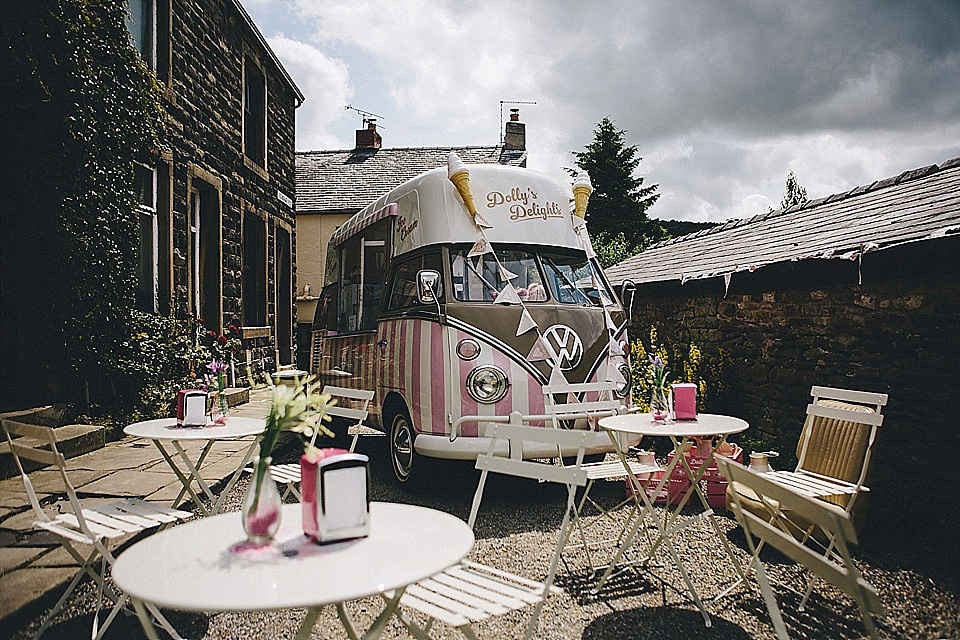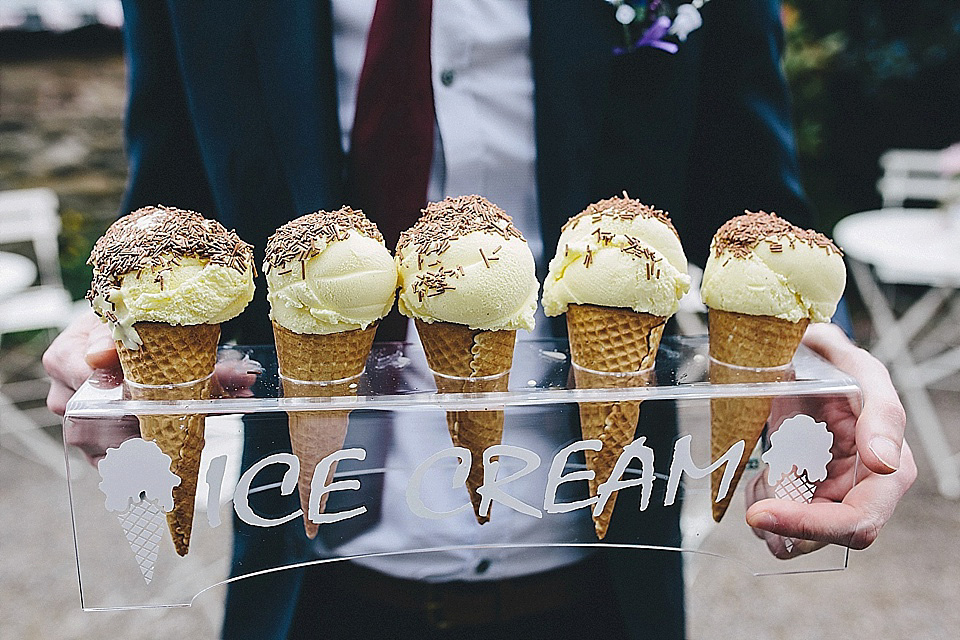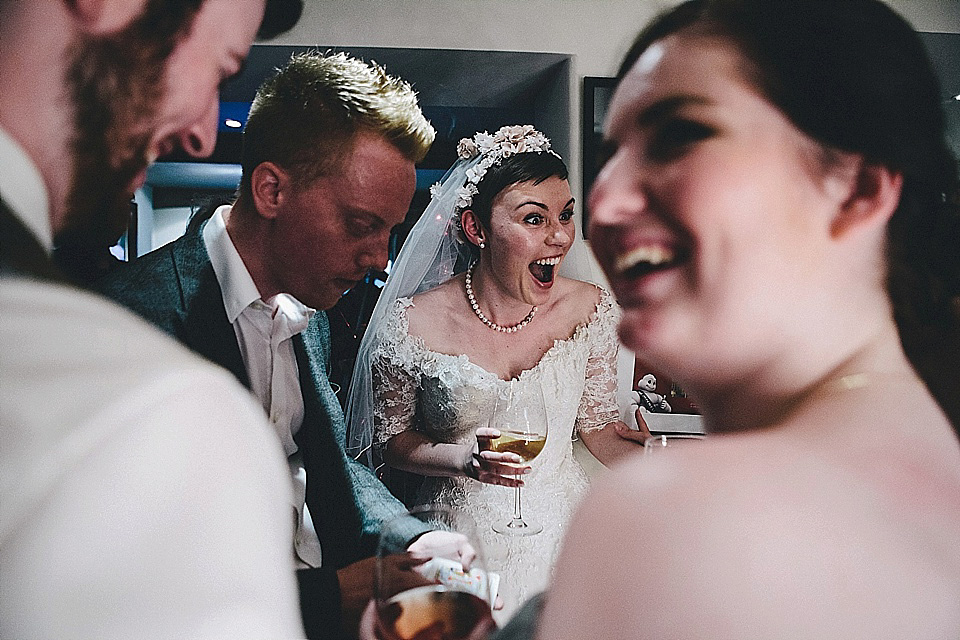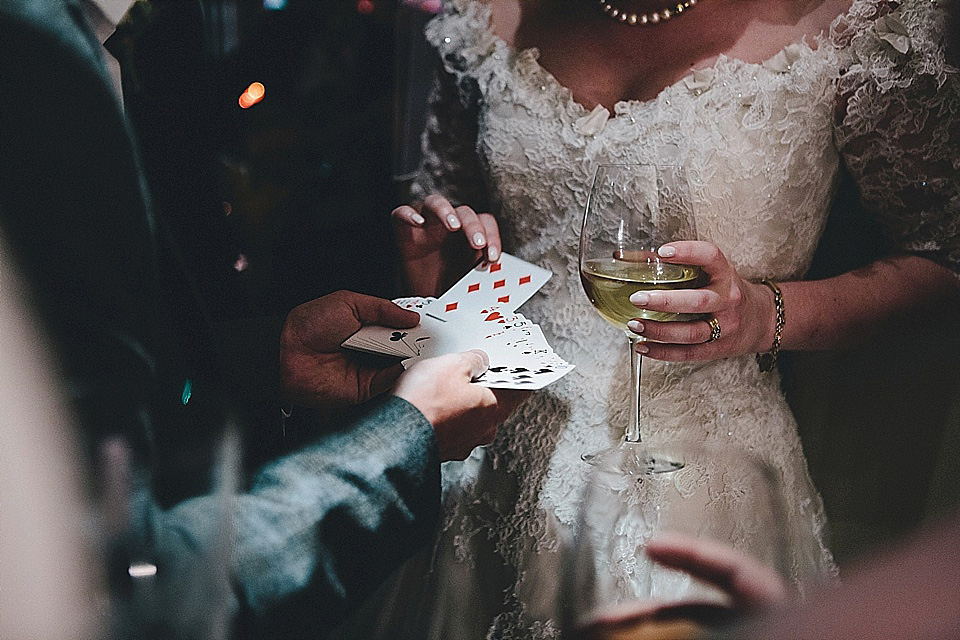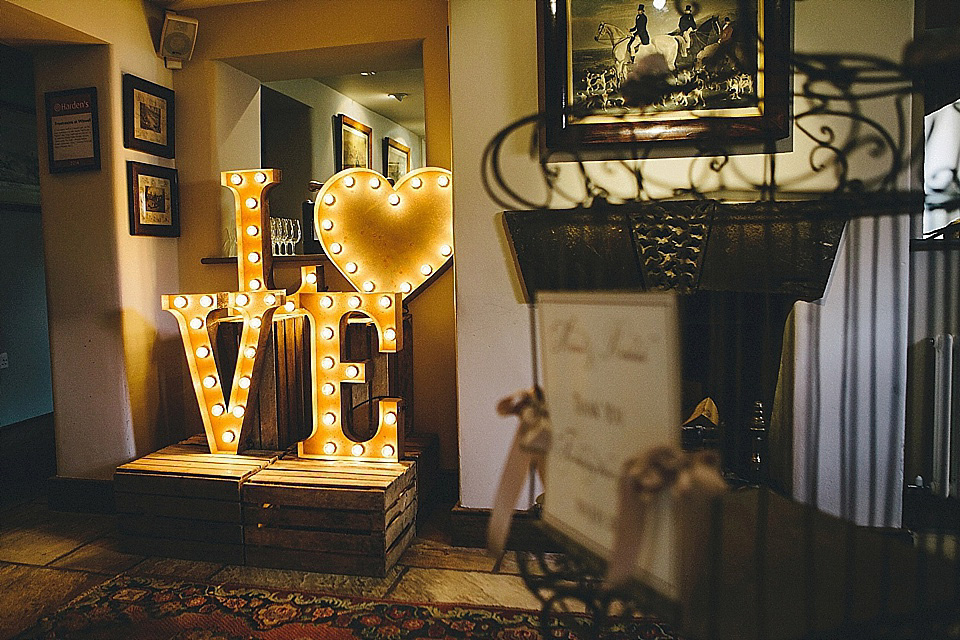 "We chose Palao Nutini's 'Someone Like You' for our first dance. We chose it because the lyrics are lovely and the song sounds really old and delicate (and its short, we weren't dancing with everyone watching longer than we had to)."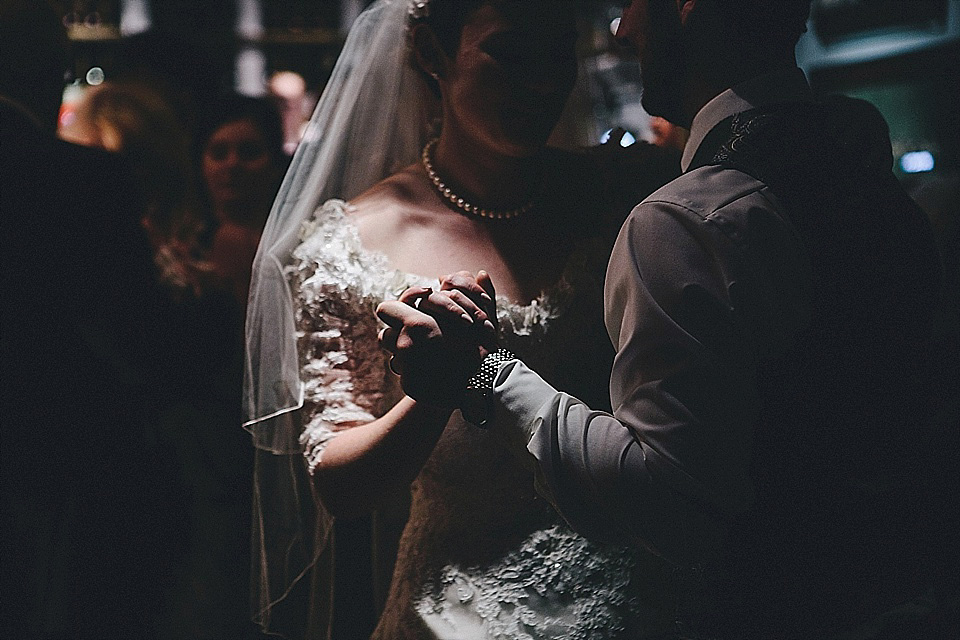 Words of Wedded Wisdom
"I am a self proclaimed perfectionist. I struggled letting go of any control and would worry about silly things like the quartet being stuck in traffic and missing the ceremony . So I would say it's important to really trust your vendors. You have so much to think/do/worry about running up to the wedding so trust your vendors to do what you ask and take their ideas on board. They have far more wedding experience than you do and know what works.
Everyone you hire has the same goal as you do, you all want you to have the most memorable day. You are only a bride for one day, don't waste any of it worrying about things which are in the safe hands of the people you hire.
One thing I do wish I had done was got up earlier. I was up at six am and never stopped, but still managed to be half an hour late. I was mortified."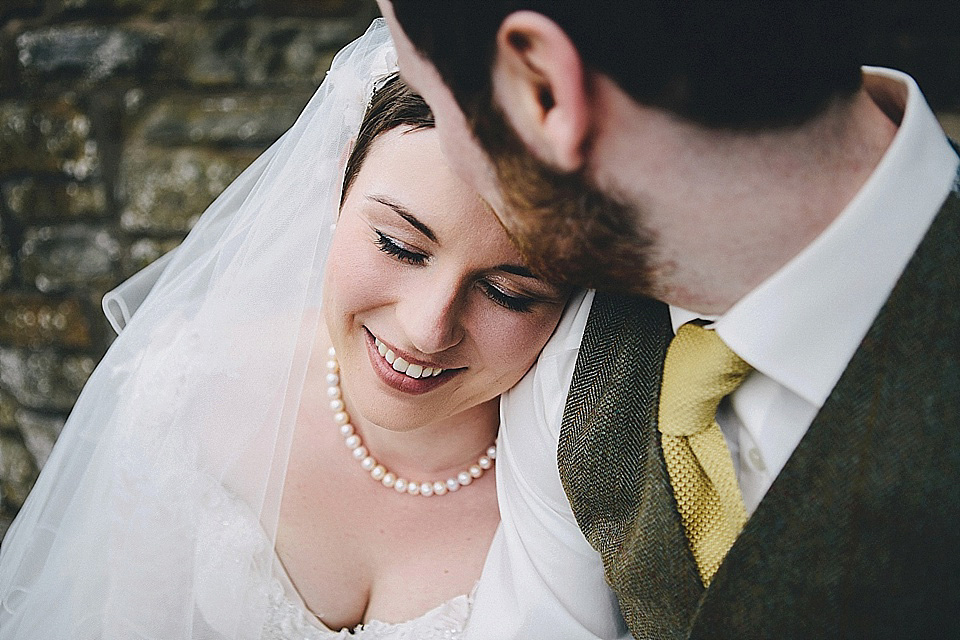 What an absolutely beautiful and heartfelt day, I genuinely love the intimate nature of this day and the gorgeous intimate village family vibe – it's all so very lovely.
Rebekah and Michael – thank you so very much for allowing us to share our beautiful day. And as always, I am so thankful for the incredibly talented Caroline and Kelly of The Twins Photography for allowing us to fill our pages with their beautiful images. You can see more exquisite photography from The Twins on Love My Dress here.
Have a relaxing Saturday afternoon everyone,
Love Annabel xx
Photographer – The Twins
Venue – Freemasons Country Inn at Wiswell in the Ribble Valley
Wedding Dress – Sophia by designer Ian Stuart via Ava Rose Hamilton
Veil – bespoke  via Ava Rose Hamilton
Shoes – Franchesca  by Emmy Shoes London
Accessories – various pearl accessories
Groom – bespoke suit via Charles Campbell Tailors + pockettie via Swagger and Swoon + Ted Baker brogues
Bridesmaids – Dessy + Gold/pearl Necklaces by Oliver Bonas + Mode in Pelle shoes
Florist – The Flower shop Clitheroe
Cake – Iced with Elegance
Transport – 1950's bus + Hippie Van + Red Talbot Sunbeam 1954 convertible (we're busy seeking the suppliers, readers!)
Entertainment – Solar Strings (quartet) + Riviera Band + Jason Rea-Illusionist/magician
Rings – DJM Goldsmiths
Catering –Freemasons Country Inn + Dolly's Delights vintage ice-cream van (via 'The Love Bus')
Stationery – Artcadia
Vintage Photo Booth Hire – The Jolly Good Photo Co
Sweets pick 'n mix – Candy Counters