Hello readers. It's so lovely to be in the month of March. Call me an optimist, but it finally feels like Spring is in reach. The wind may still be bitter and the nights cold, but the evenings are getting lighter and before we know it the daffodils and lambs will be dancing in a warm breeze (instead of being pelted by hail the size of petit pois!) *Please let it be so*
While we anticipate the long awaited arrival of Spring, let's travel to altogether warmer climes for today's romantic Italian wedding. The warm dappled light, the flowers girls in white and the multitude of ivory roses set against a backdrop of ancient sandy Genoan stone, give today's nuptials a timeless feel. Fabrizio, a general surgeon, married Giulia, proprietor of Coco boutique, on the 5th of September, 2015, at La Federica; an ancient, working farm in the heart of the Piedmont region of northern Italy.
Our couple's big day was captured by Haydn Rydings, 2015 winner of Junebug's award for 'The World's Best Wedding Photography'. Here at Love My Dress, we are huge, huge fans of Haydn's work too and you can find him listed in our Little Book for Brides; a carefully curated directory of the best wedding suppliers in the business.
Photography by Haydn Rydings
Find Haydn Rydings in Little Book for Brides
Follow Haydn Rydings on Instagram
"We tried to keep everything simple and rural, with a little shabby-chic style. La Federica is an ancient convent transformed in the 1600's into a farm by an old Genoan family. We were looking for a nice location in the countryside and we found it in La Federica."
Giulia chose a beautiful, vintage inspired gown by Norwegian fashion designer Leila Hafzi. Leila is renowned for her chic, eco conscious bridal wear. I love the romantic, boho luxe feel of Giulia's gown; "My gown had a vintage style and was fresh and simple at the same time."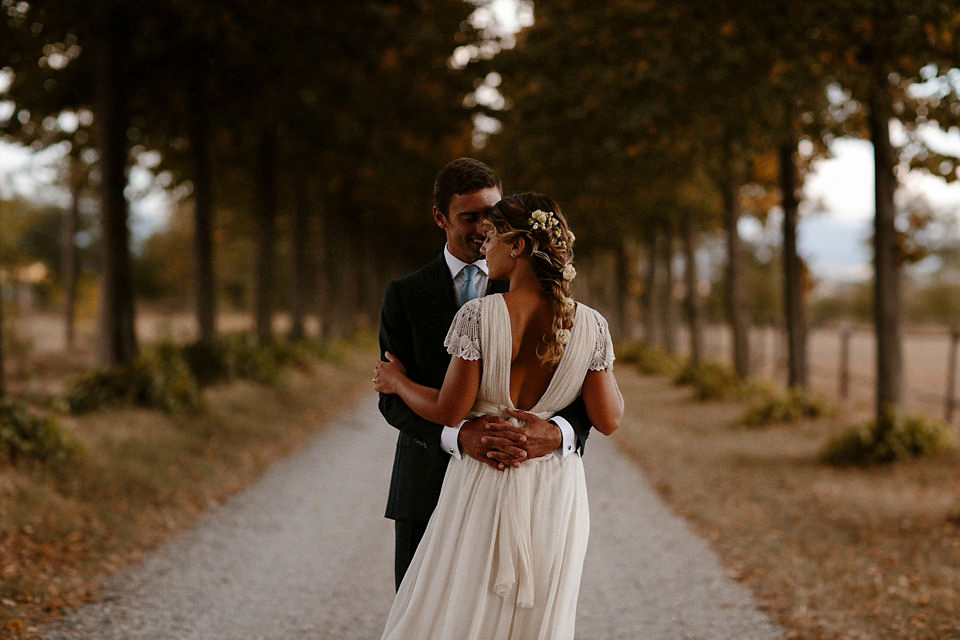 I highly recommend taking a peek at Leila Hafzi's website; I was blown away by the images of her 2015 collection captured in the fjords and mountains of Norway. Not only do the photos show off Leila's gowns beautifully, they really are works of art in their own right.
Giulia and Fabrizio styled La Federica  elegantly and simply with lots beautiful blooms and rustic touches perfectly in keeping with the countryside setting.
The couple's stunning floral arrangements were lovingly put together by local florist Ornella. I absolutely love the rose archway – so romantic!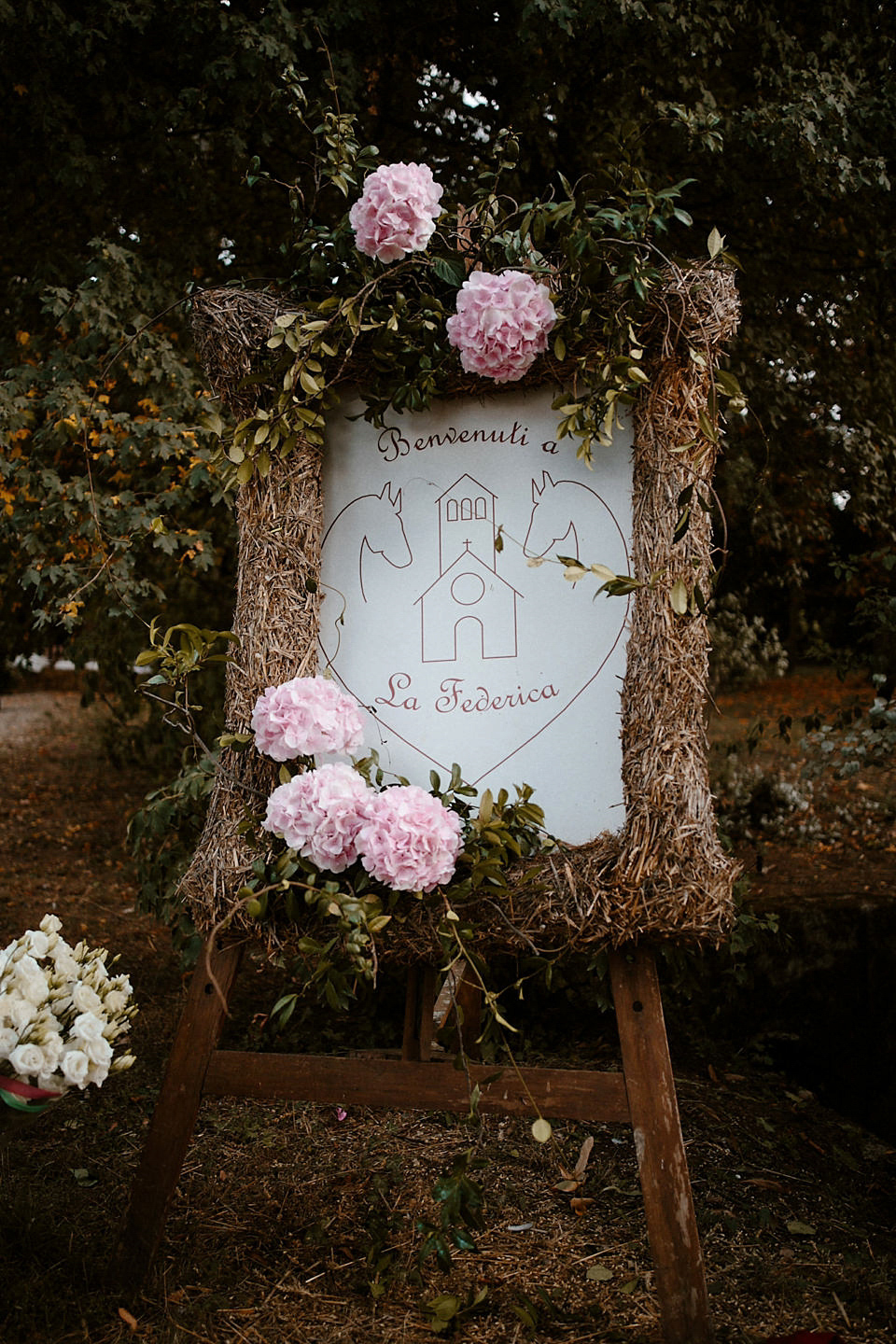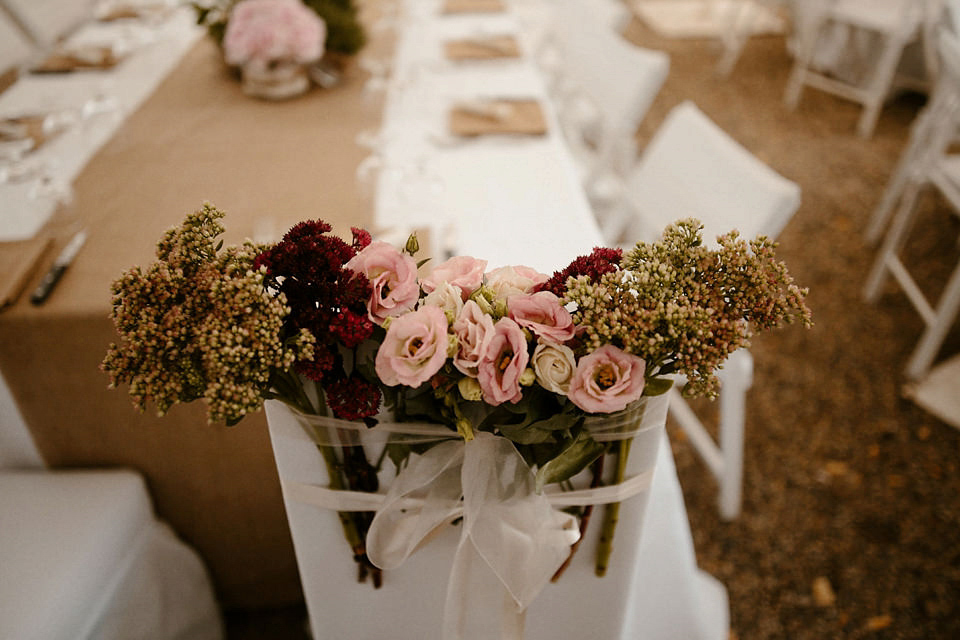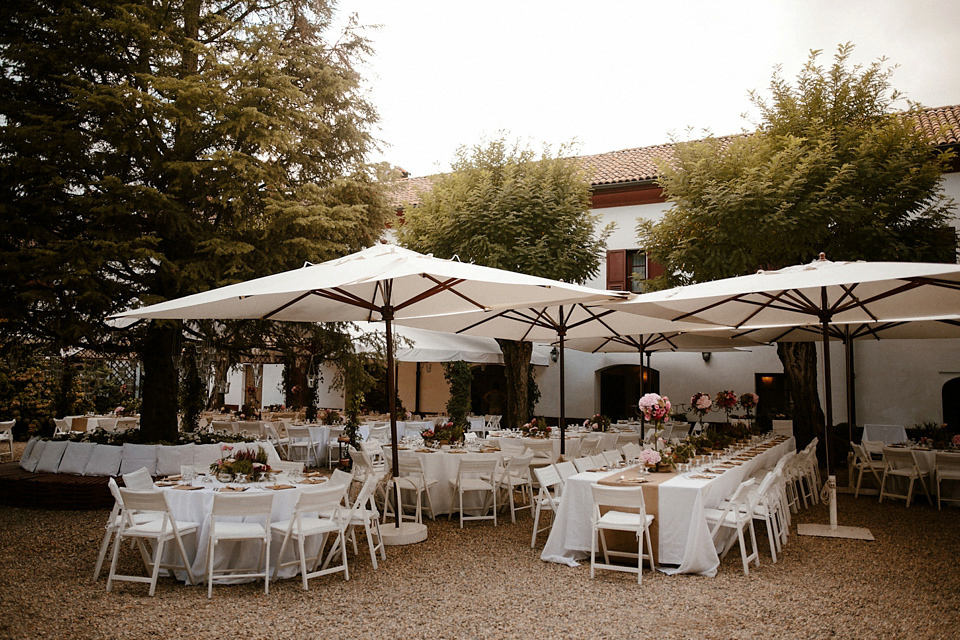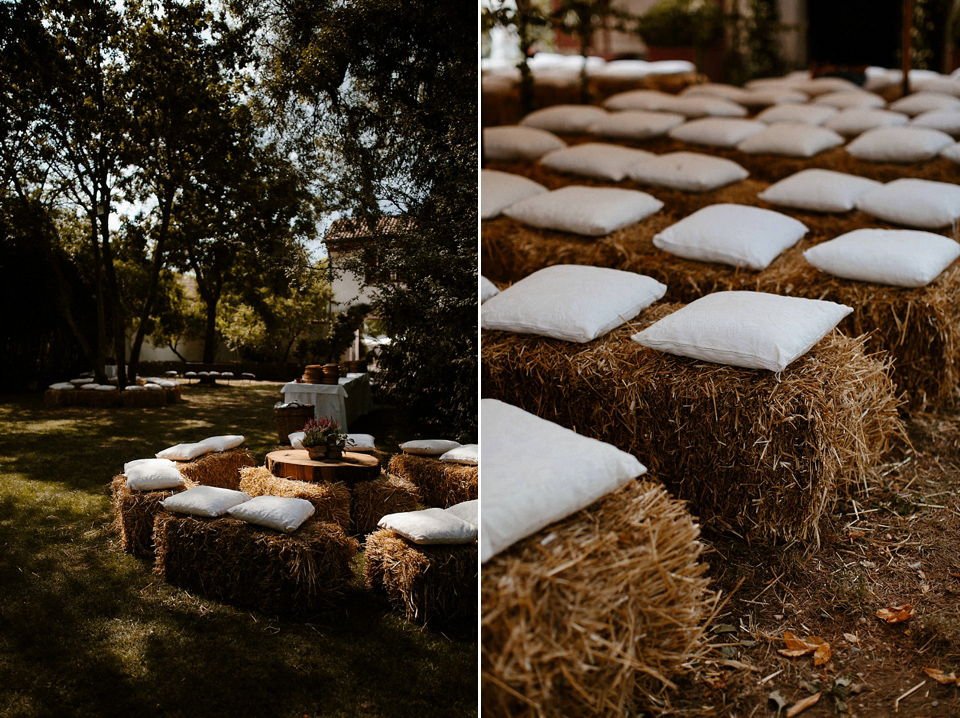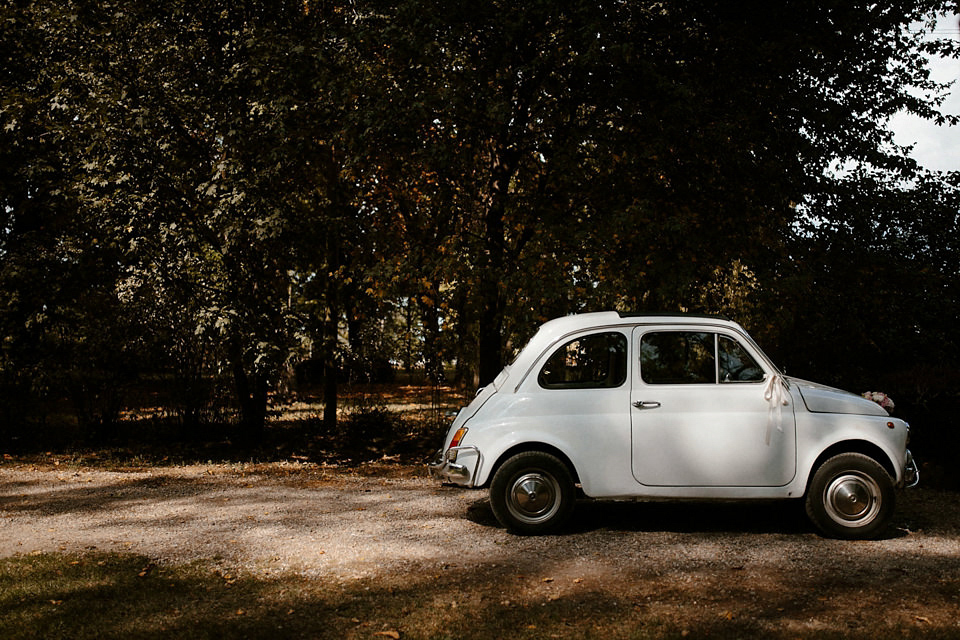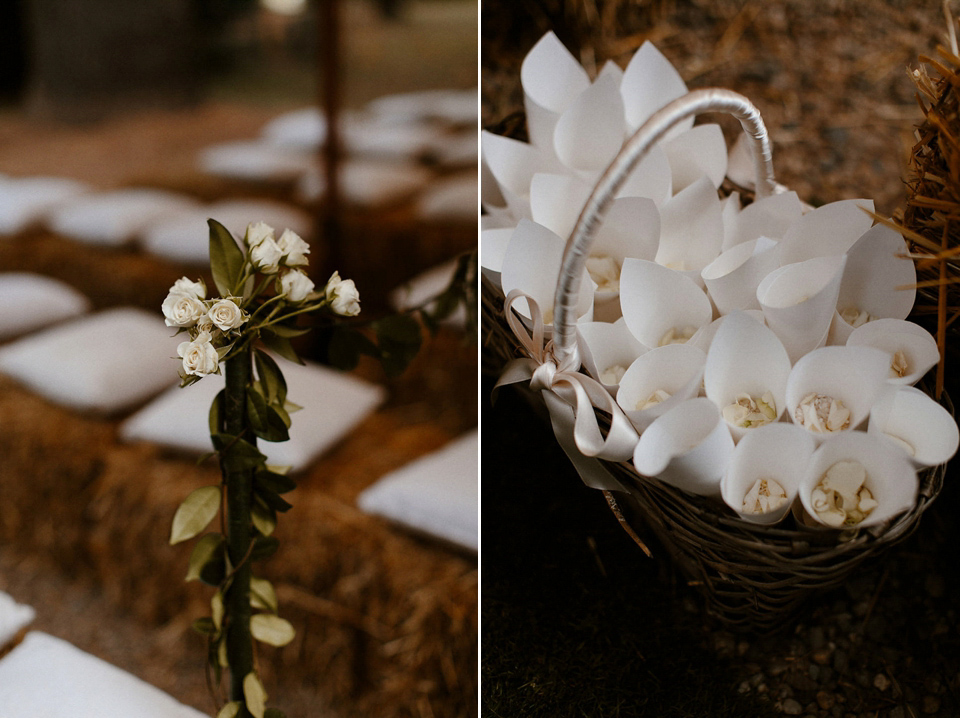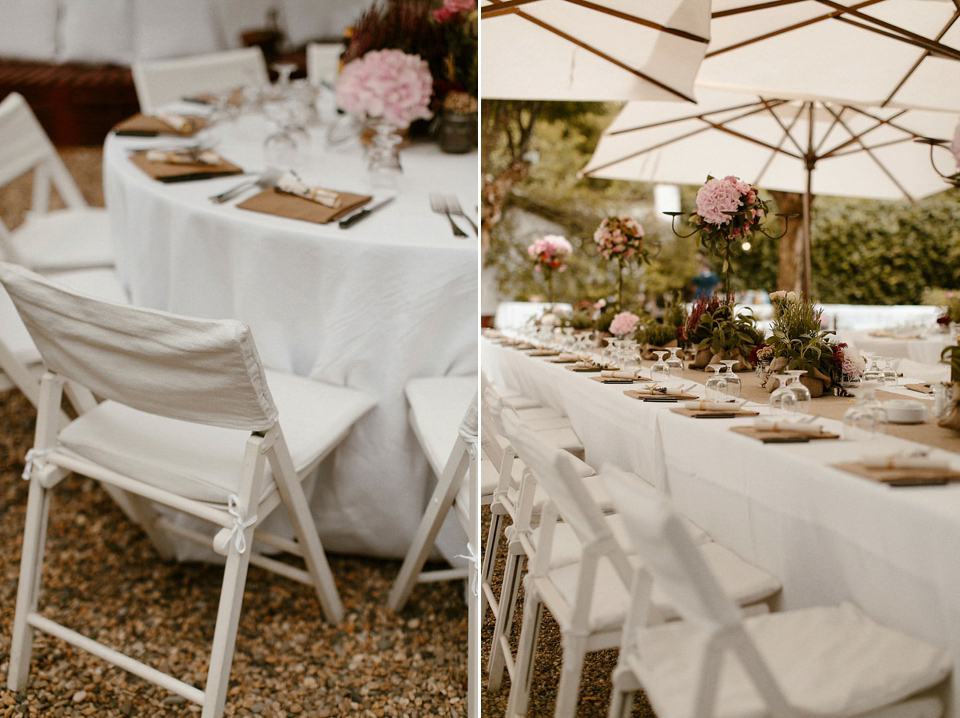 Giulia's bridesmaids looked super sweet in ivory dresses by Scenari Sposa paired with handmade flower circlets and L'Artigiano di Brera shoes.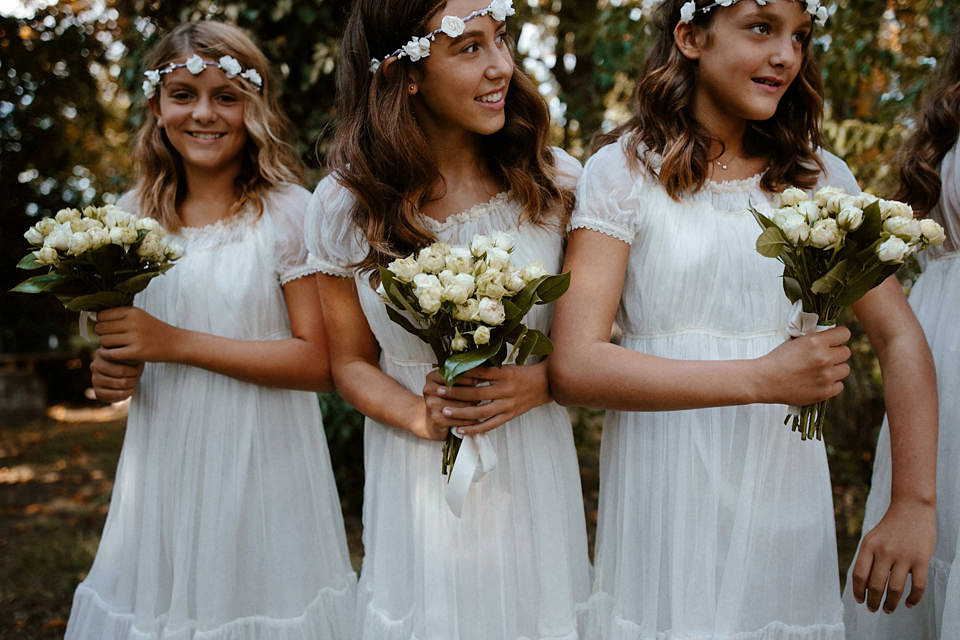 Fabrizio looked very stylish in a black Aspera suit, a crisp white shirt, braces and a pale blue, silk tie.
"Fabrizio and I first met during a dinner with mutual friends seven years ago. After seven years together, we finally decided to get married on a chairlift in the Alps."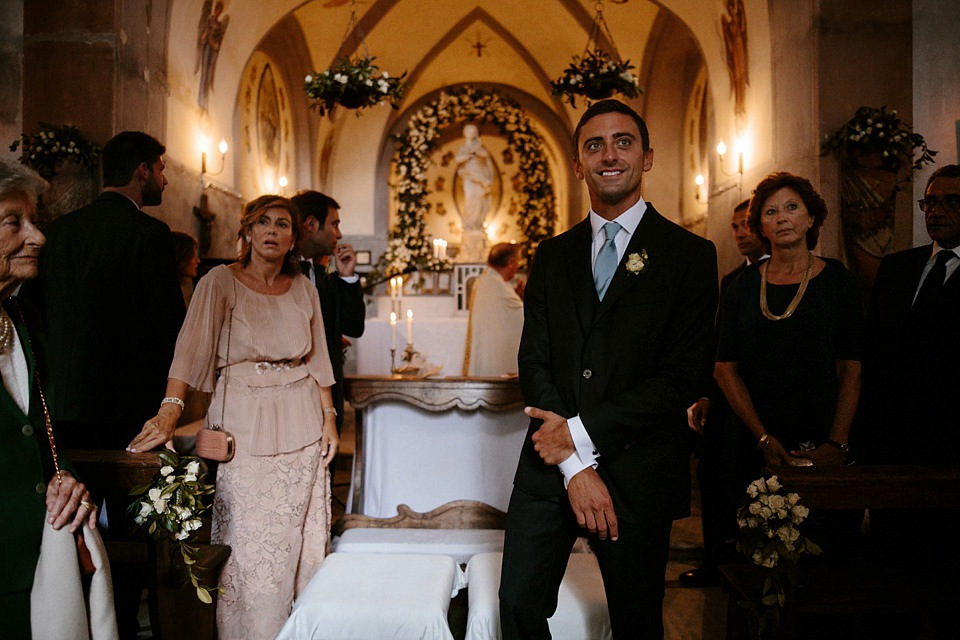 Our couple tied the knot in La Federica's ancient chapel surrounded by their family and friends and dozens of ivory roses. Our bride walked down the aisle accompanied by her father to the sounds of Edith Piaf's 'La Vie en Rose'.
The couple chose a beautiful Pablo Neruda poem called 'And so it will be love', read by Fabrizio's best man:
If you will know how to stay close to me,
and we will still be different,
if the sun shines on both of us
without our shadows overlapping,
if we can be 'us' amidst the world
and together with the world, cry, laugh, live.
If every day we will find out who we are
and not the memory of how we were,
if we give to each other
without knowing who will be the first and who the last
if your body will sing with mine because together it's joy …
So it will be love,
and it has not been in vain to wait for each other so much.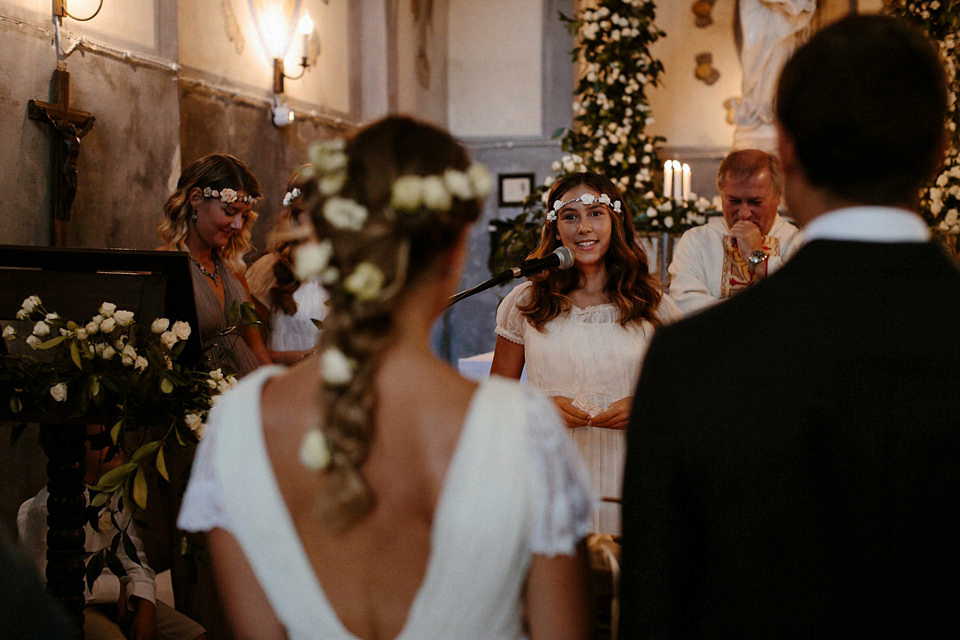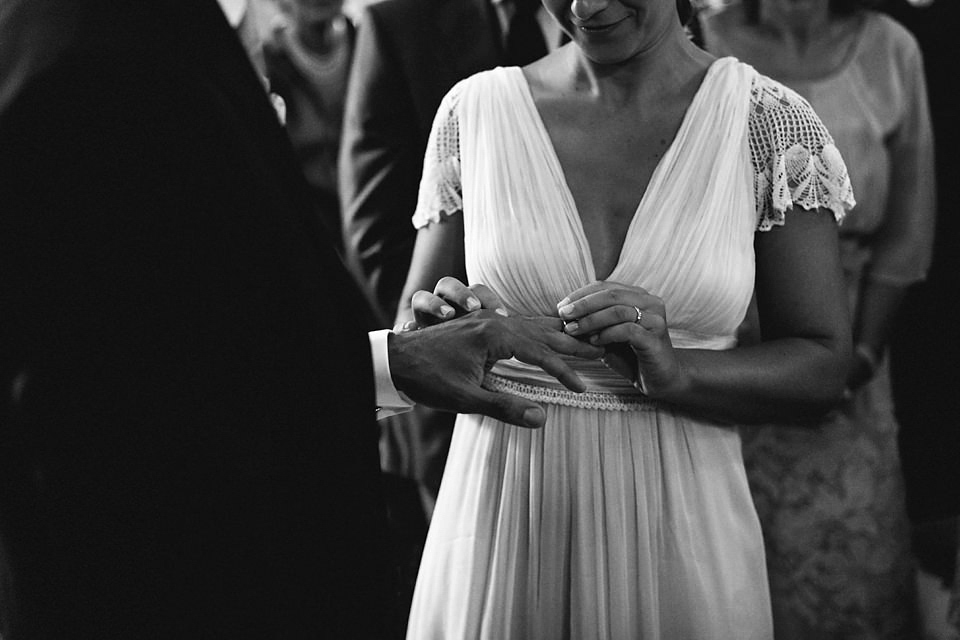 Denise of Aldo Coppola by D'Adamo styled Giulia's hair into an elegant plait, decorated with fresh flowers.
Our bride wore ivory Rizieri heels and accessorised with a pair of earrings from Yvone Christa.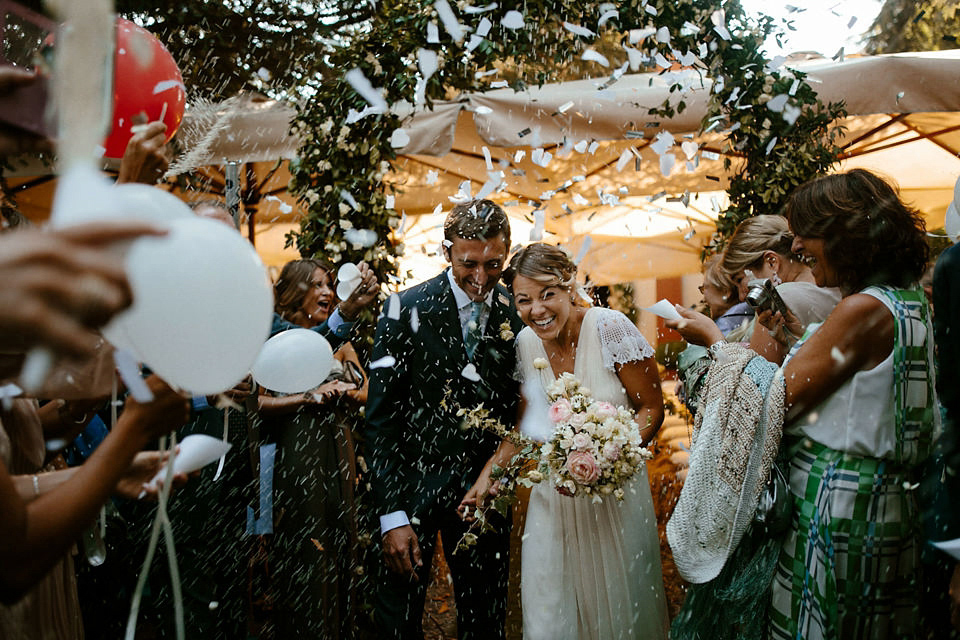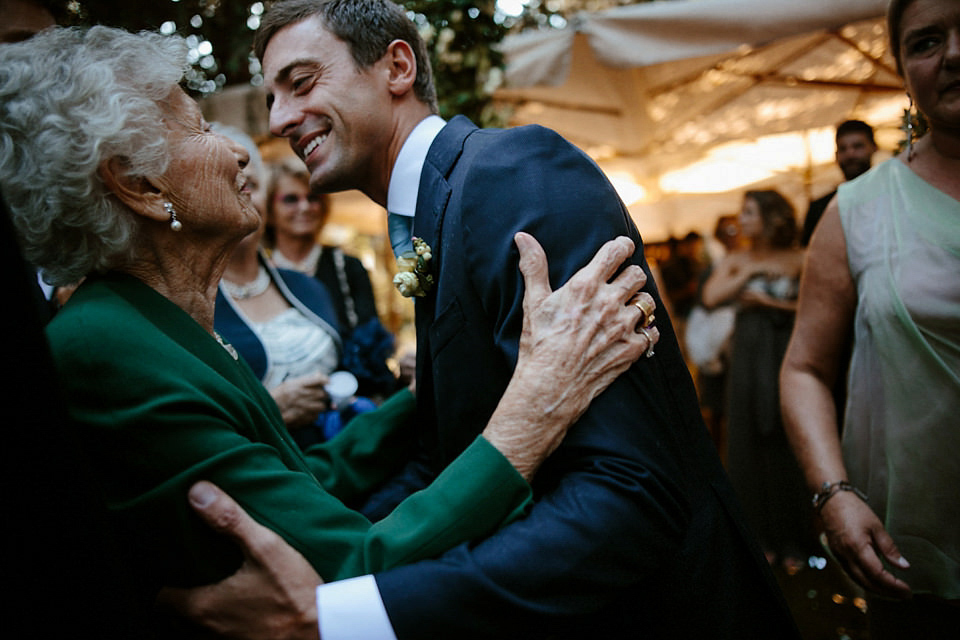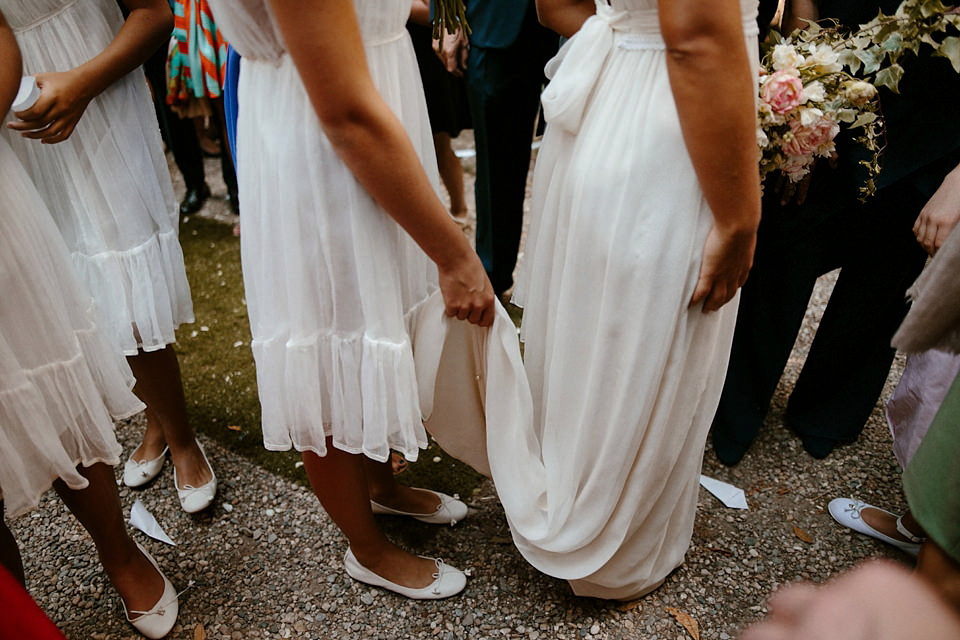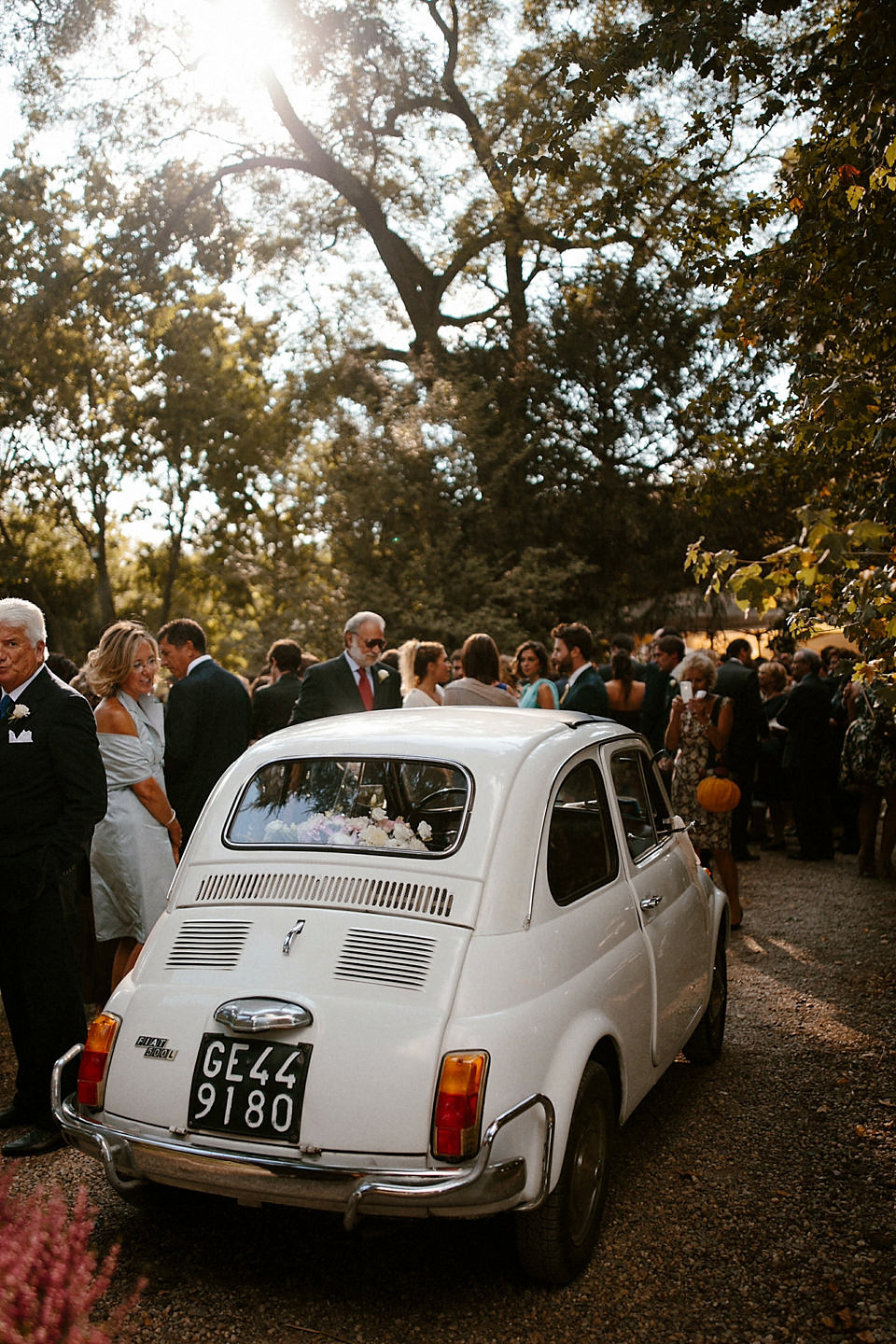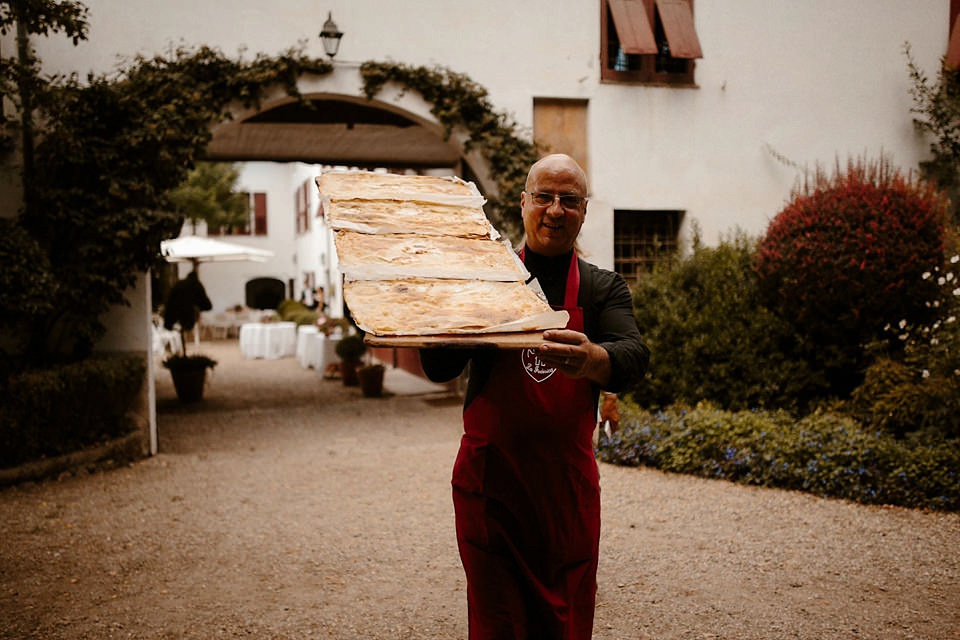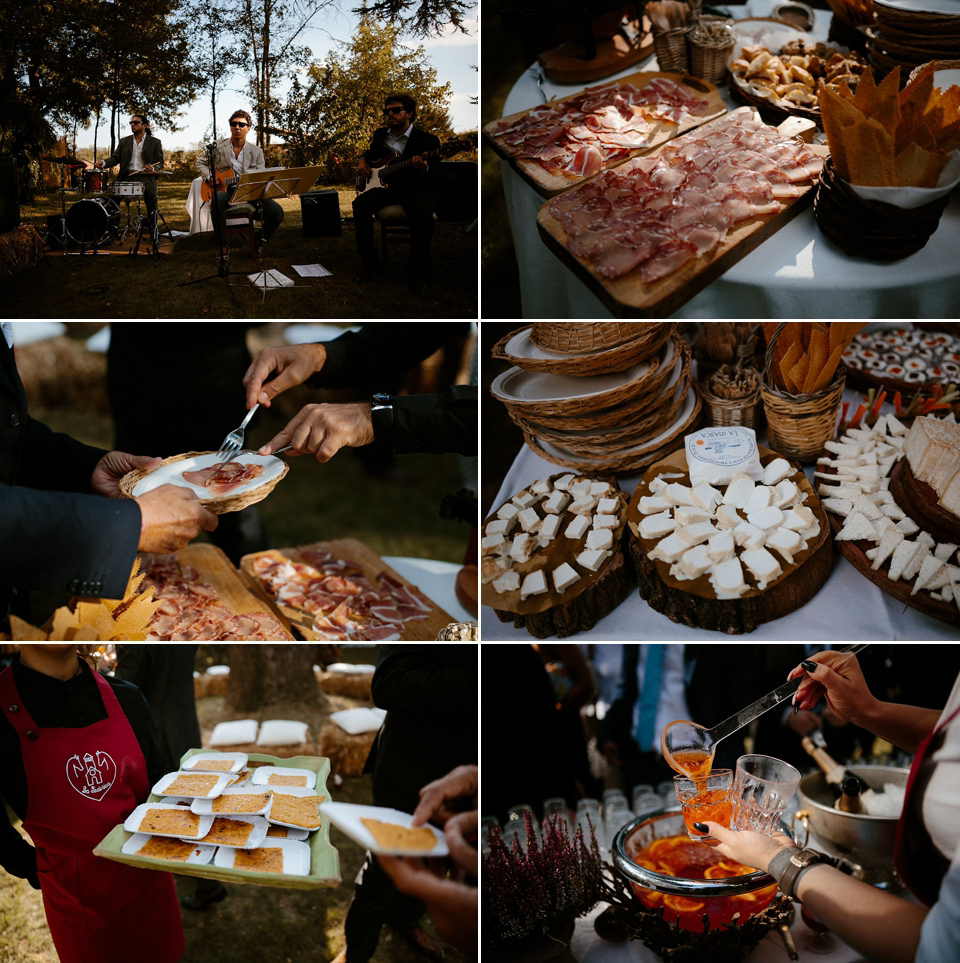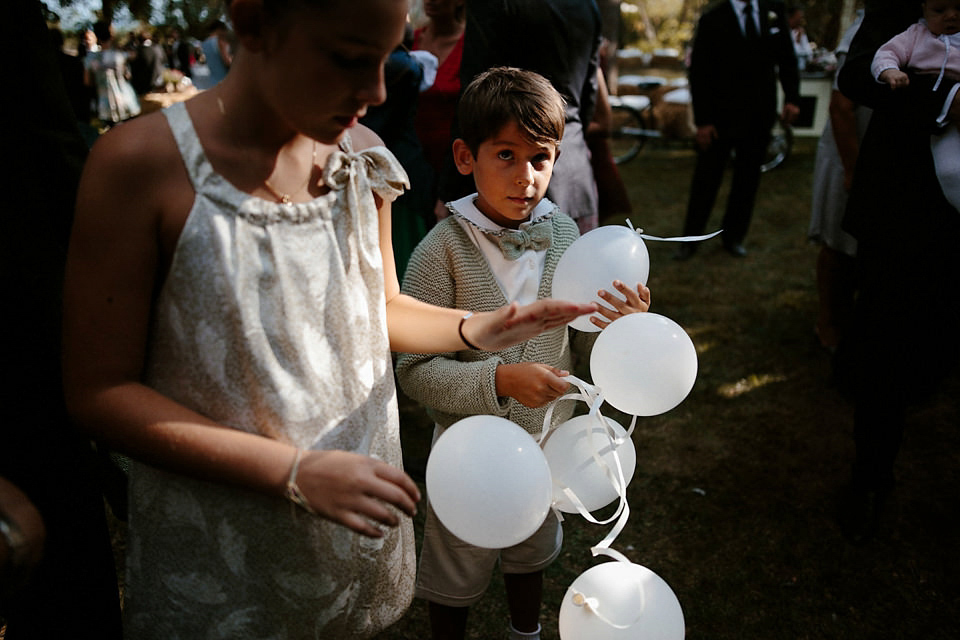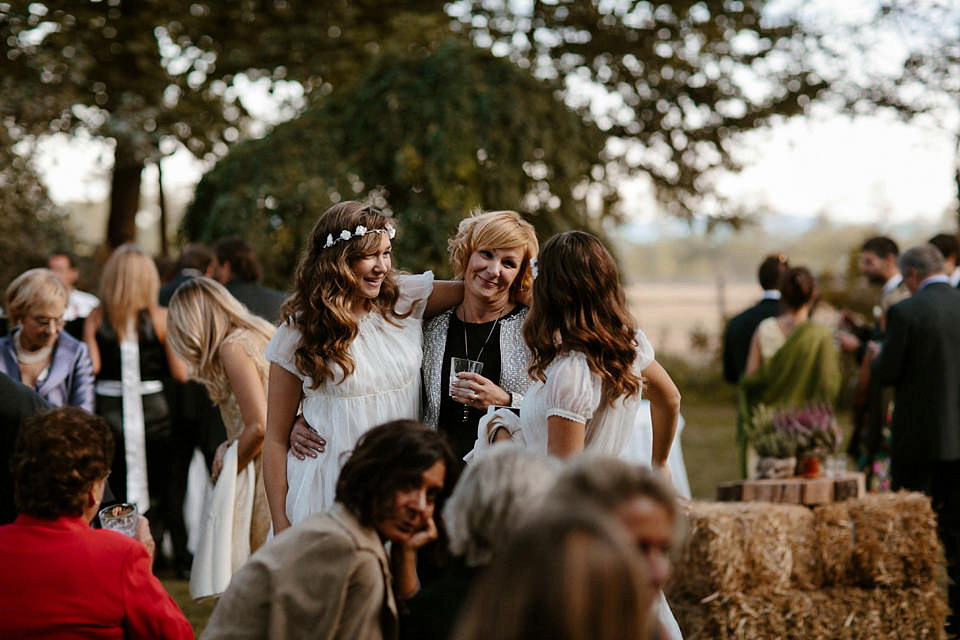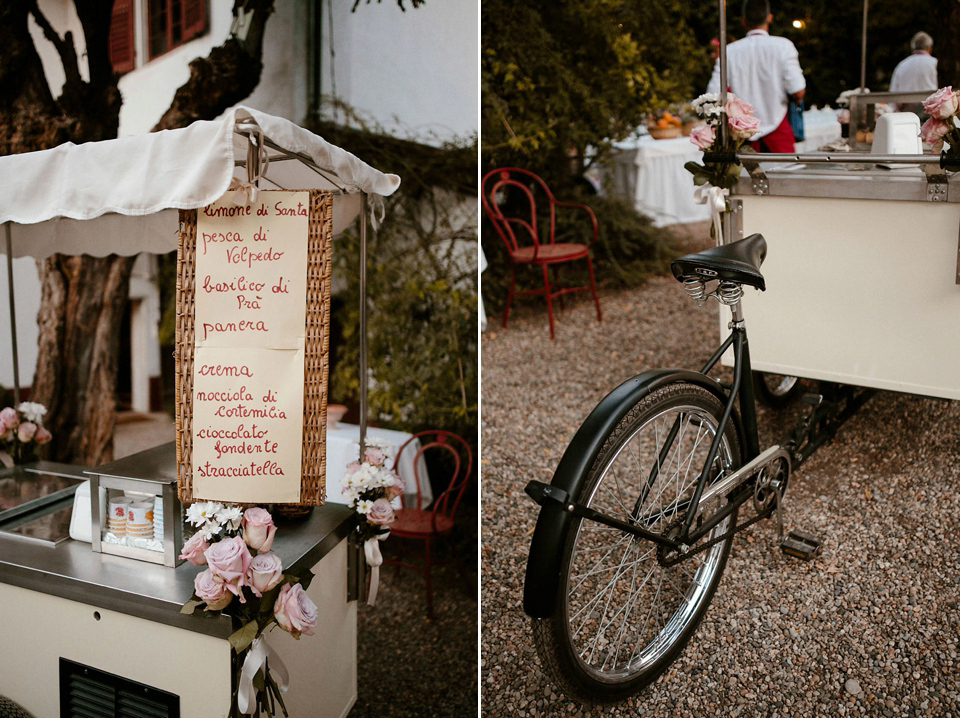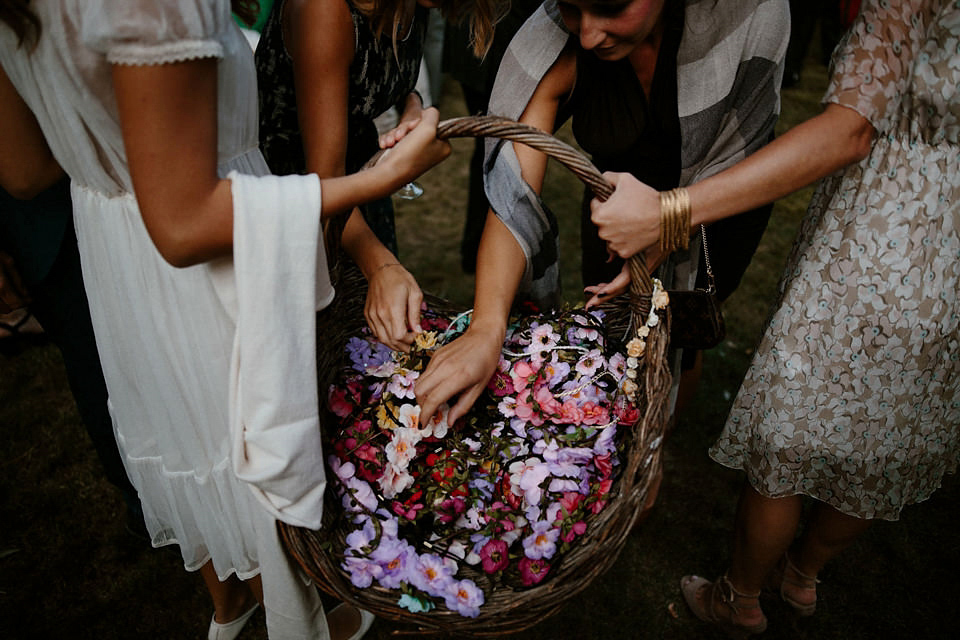 Giulia and Fabrizio opted for a delicious mezze style wedding breakfast and a classic Italian dessert (created using layers of puff pastry, cream and soft fruits), decorated using rose petals organised in to the shape of their initials.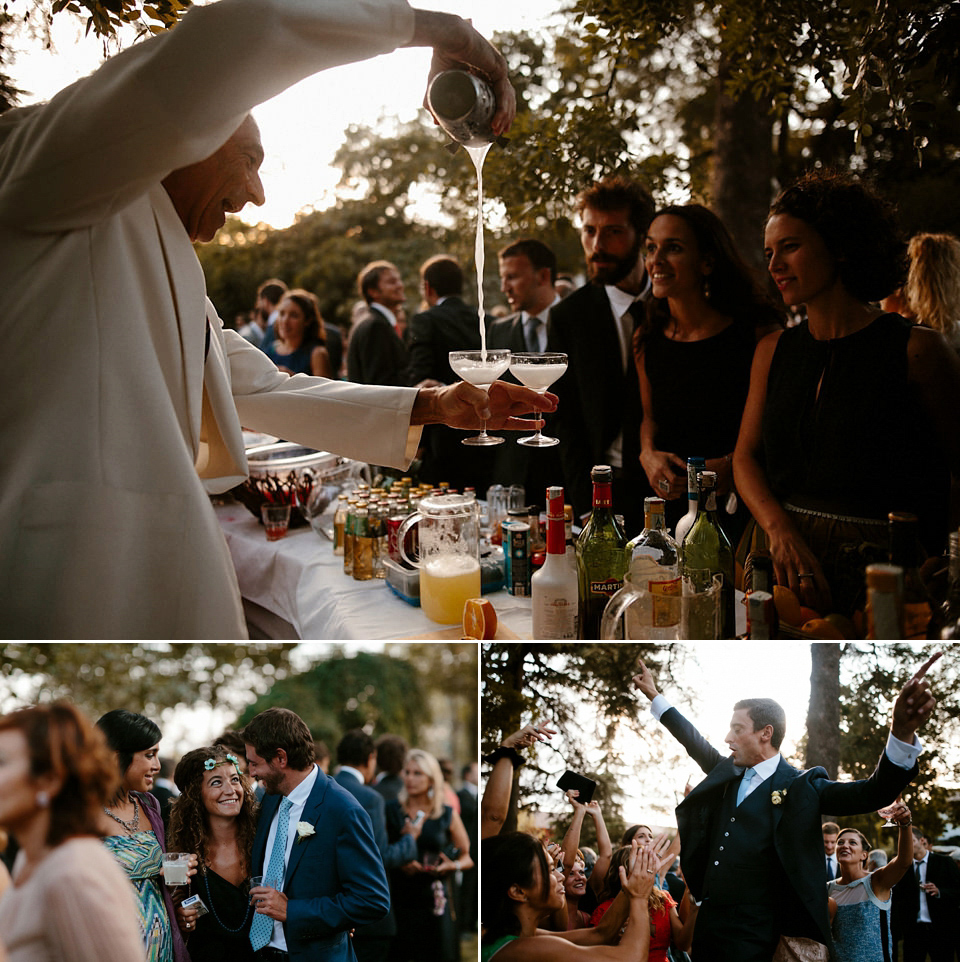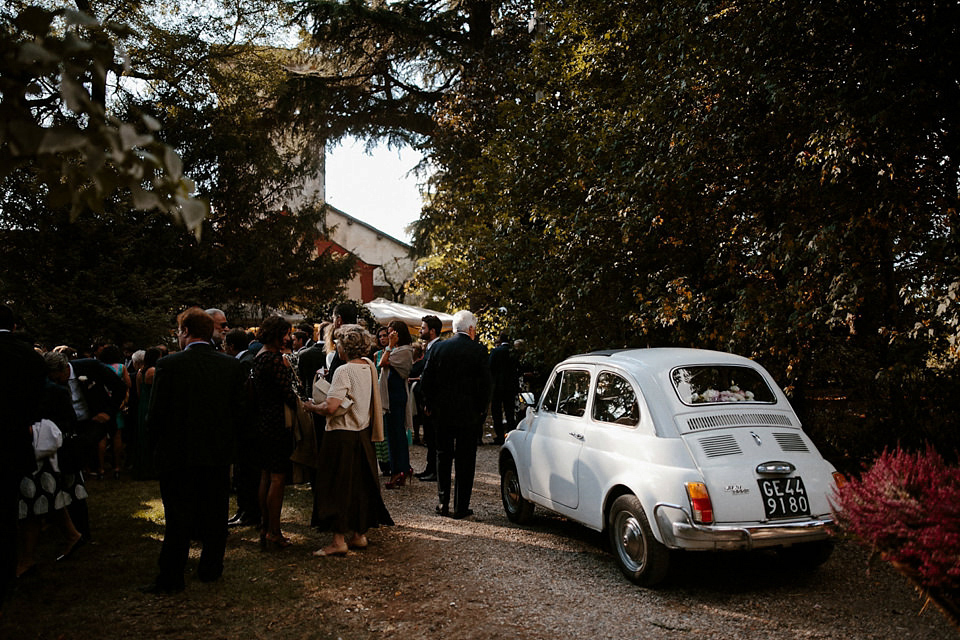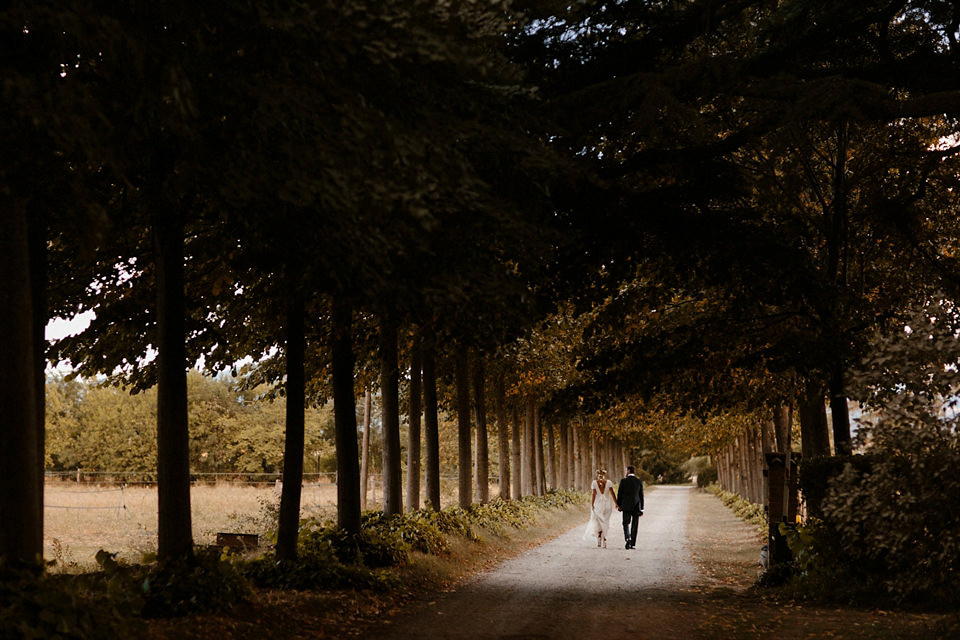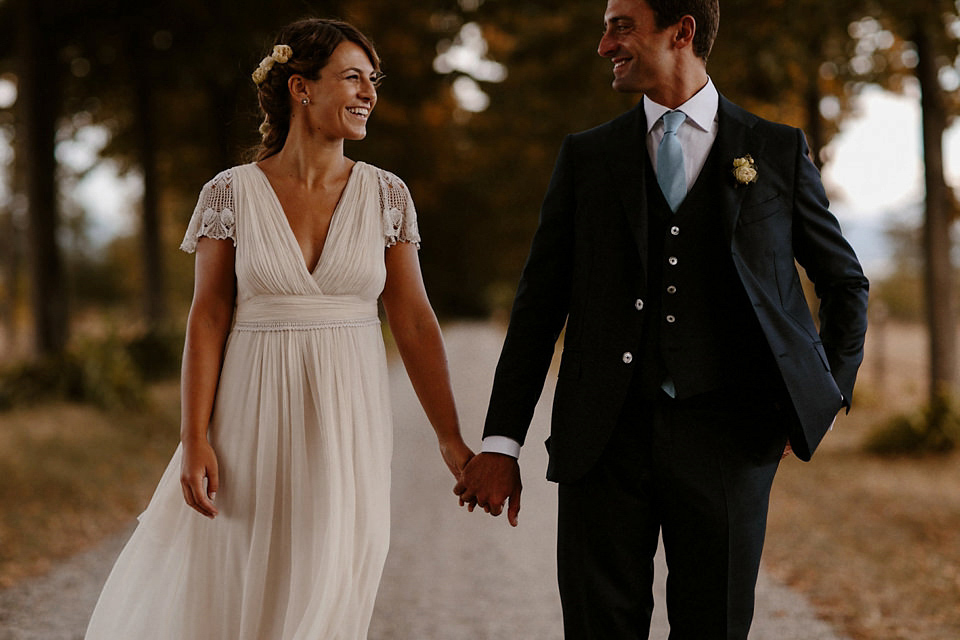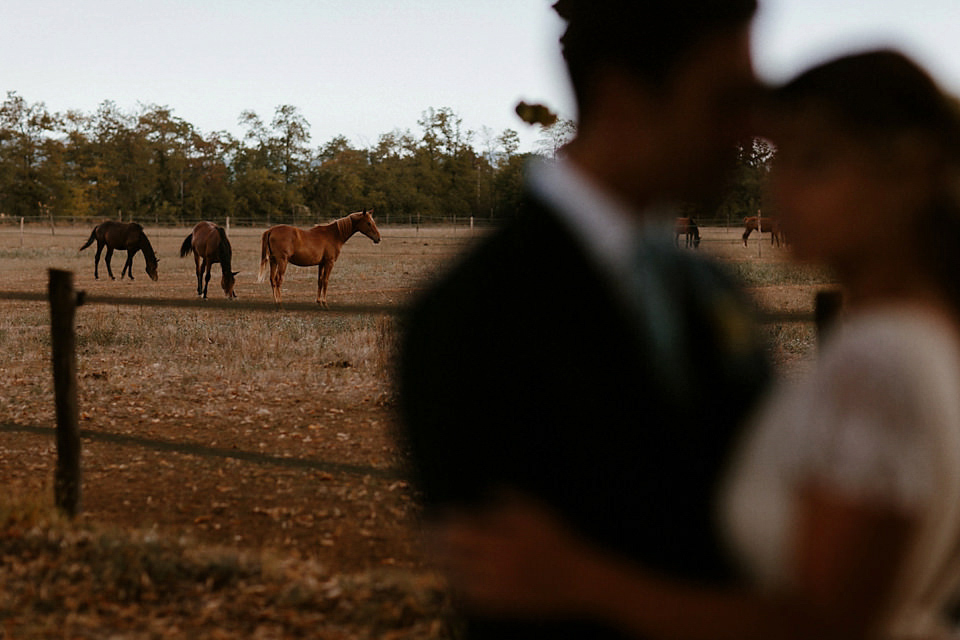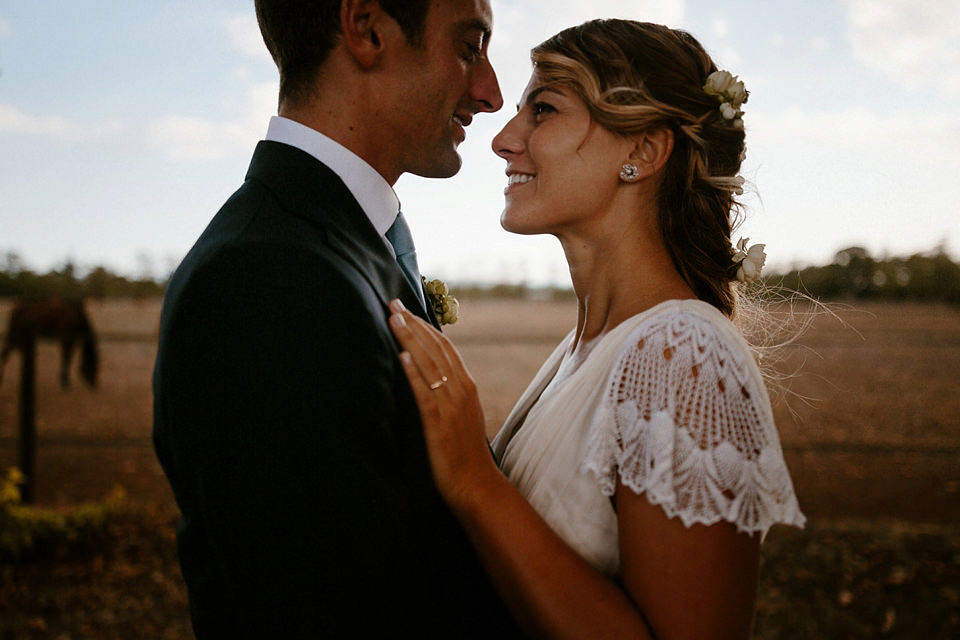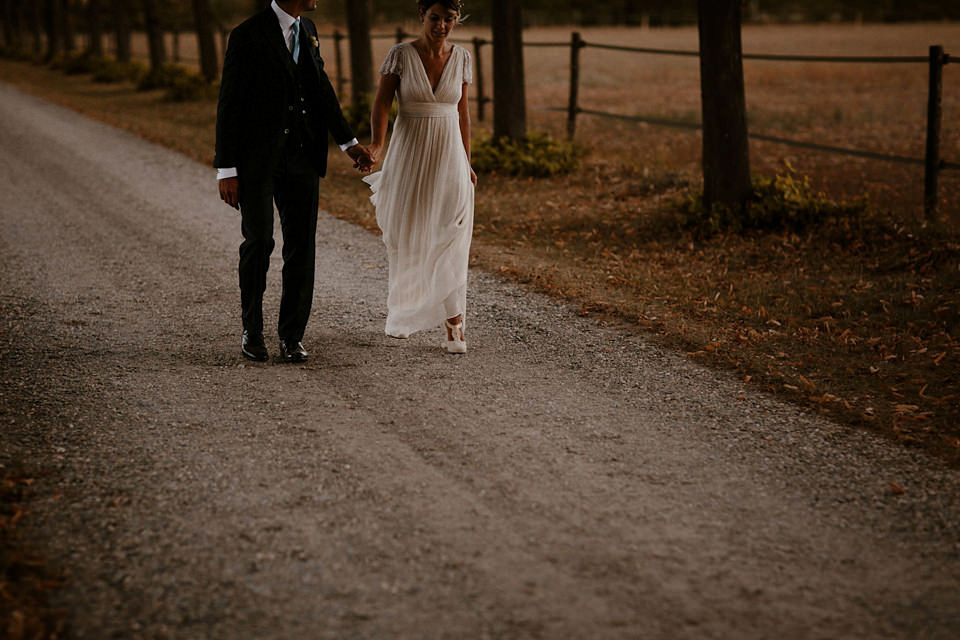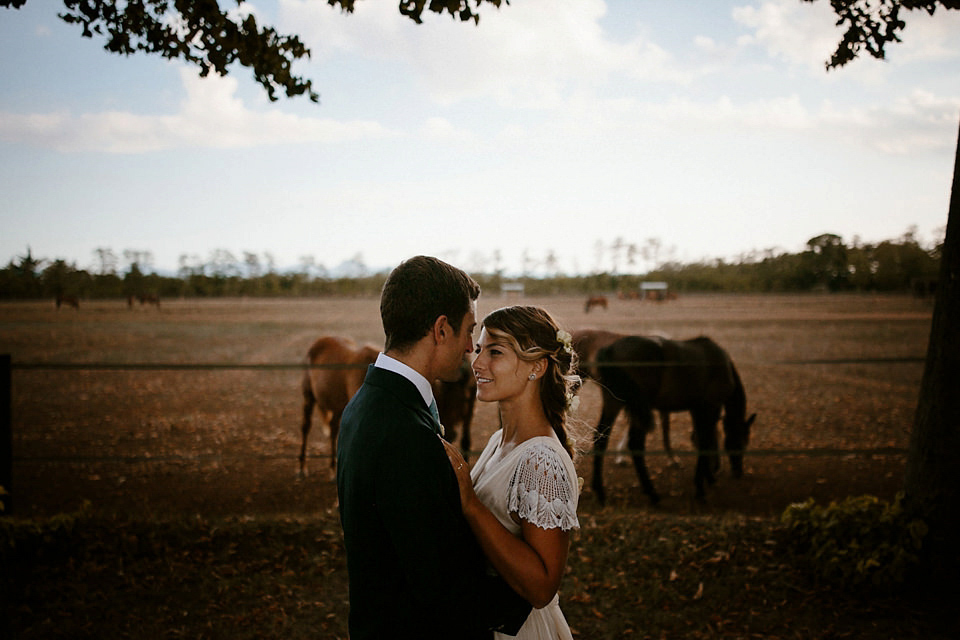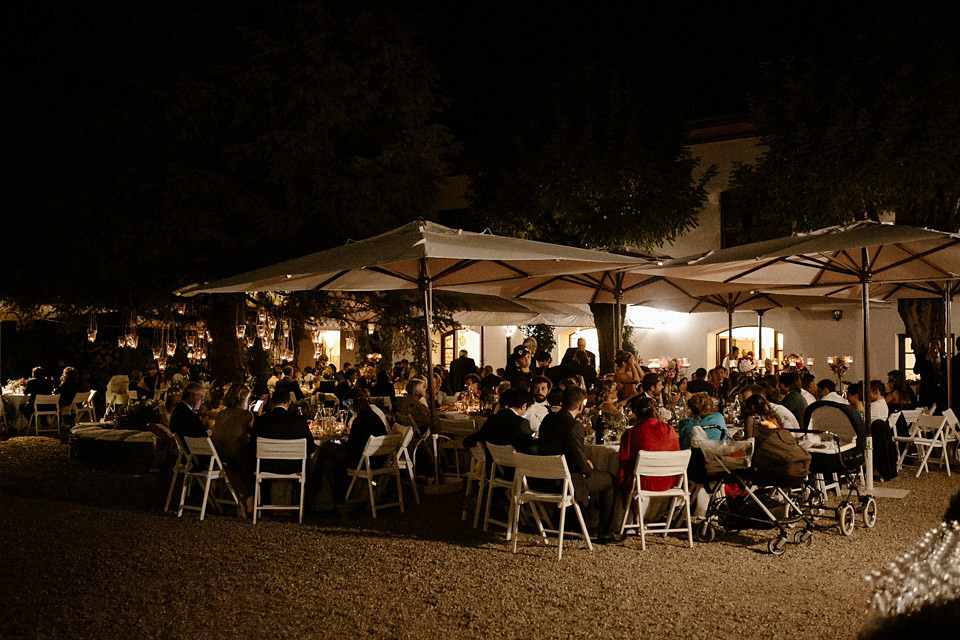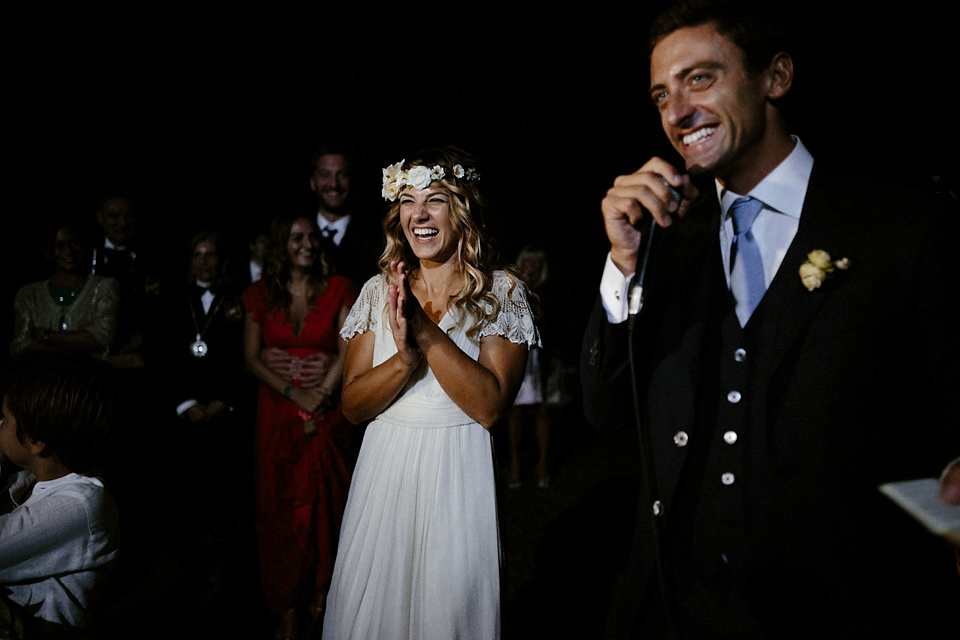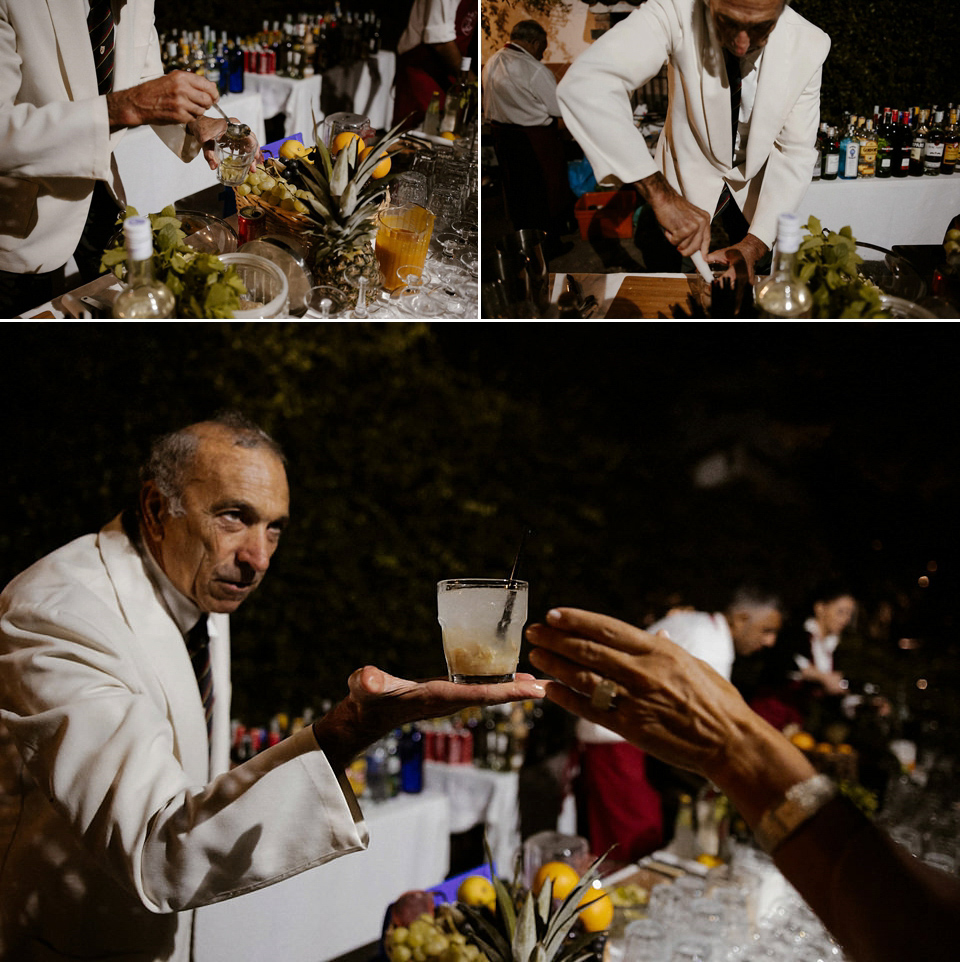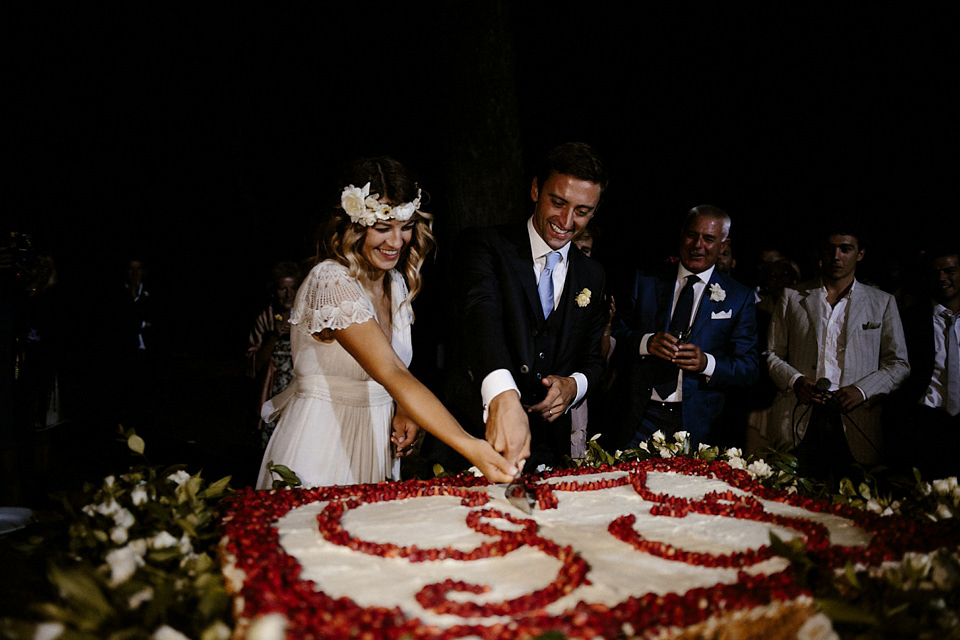 Jazz and rock 'n' roll band Molto Bene Grazie kept the dancefloor busy and ensured the evening ended on a high.
A huge thank you to the happy couple for sharing the details of their big day and to photographer Hadyn Rydings for documenting it so very beautifully. If you'd like to take a peek at other wonderful Italian weddings, please do follow this link.
We'd love to know, have you considered a destination wedding? Please tell us in the comments section below.
Have a great rest of your week!
Annora x
Photographer – Haydn Rydings
Film – Carola Clavarino
Venue + Catering – La Federica
Wedding Dress – Leila Hafzi
Shoes – Rizieri
Accessories – Yvone Christa
Groom – Aspera suit
Flowergirls – Scenari Sposa dresses + L'Artigiano di Brera
Florist – Ornella
Cake – La Federica
Transport – A vintage Fiat 500l
Entertainment – Molto Bene Grazie Band
Hair & Makeup Artist – Denise at Aldo Coppola by D'Adamo