In our second fashion feature today, we're launching Jenny Packham's new bridal collection for 2017, which was launched on Friday evening at New York Bridal Fashion Week. I previewed this collection on our Instagram feed this morning and you ladies are LOVING it! But that was no surprise – our blog readers and social media followers are some of Jenny's biggest fans. I wore a Jenny Packham gown for my own Spring wedding back in 2009 and have been a devoted fan-girl myself ever since.
I was invited to spend time with Jenny in New York for the launch of this collection but sadly our business plans didn't involve a trip to NYC this April (we are however over in Barcelona later this month). Talking of back-stage access with the newlywed Mrs Packham herself however, watch this space.
For Jenny's brand new collection launch, the gowns were styled along the lines of an intimate barn dance, which also reflected the inspiration of the collection itself; set on the plains of the Midwest and inspired by the afterglow of a wild night…
Find out more about Jenny Packham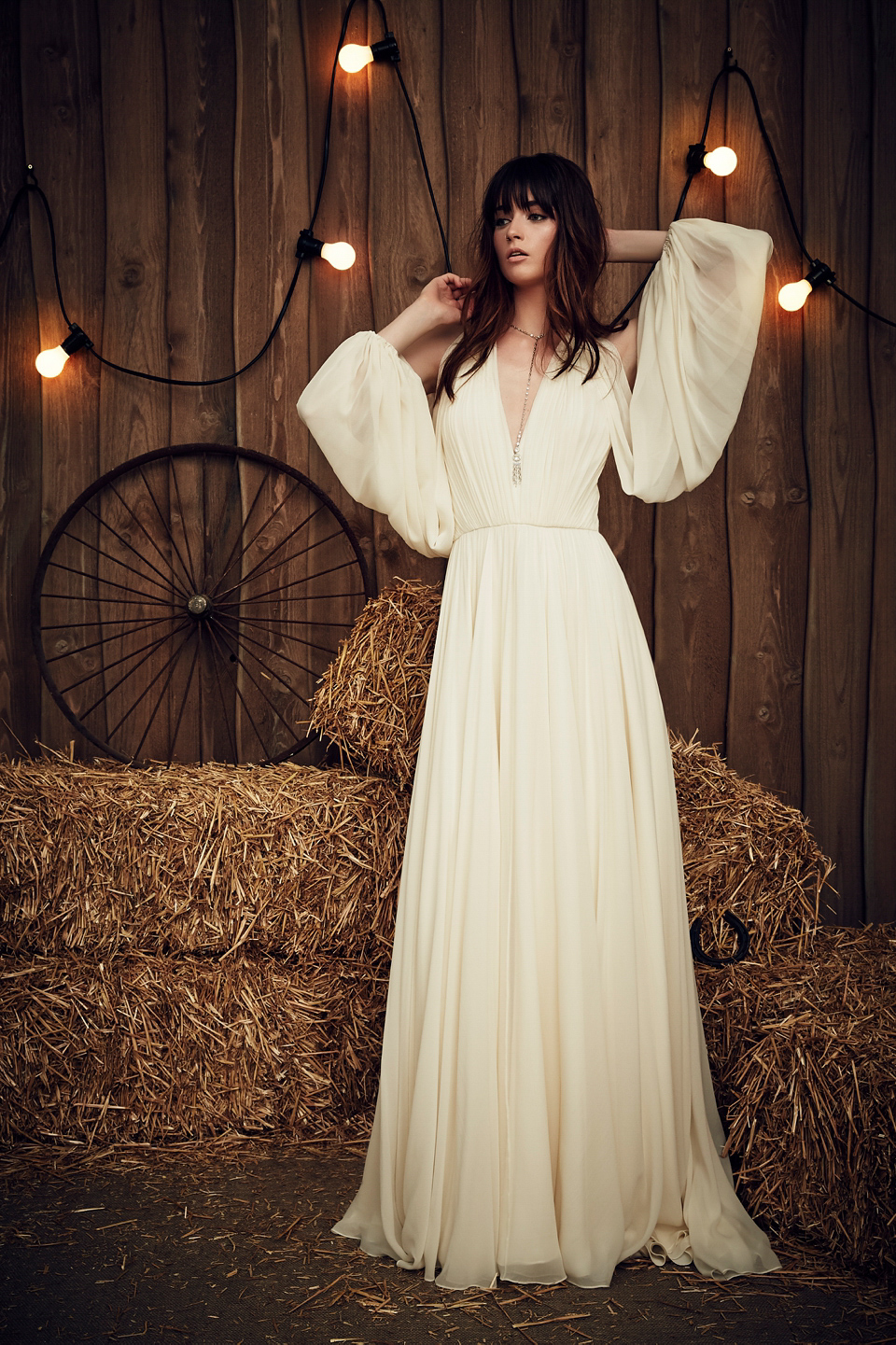 Jenny Packham says her brides are modern romantics with a wanderlust soul.  There's certainly a very free spirited, gypsy, 70's, fun and glamorous bohemian vibe going on with these gowns – similar to that seen in in the Romantique Bride collection we blogged about this morning – all those billowed sleeves, floaty fabrics, glittery details and stars.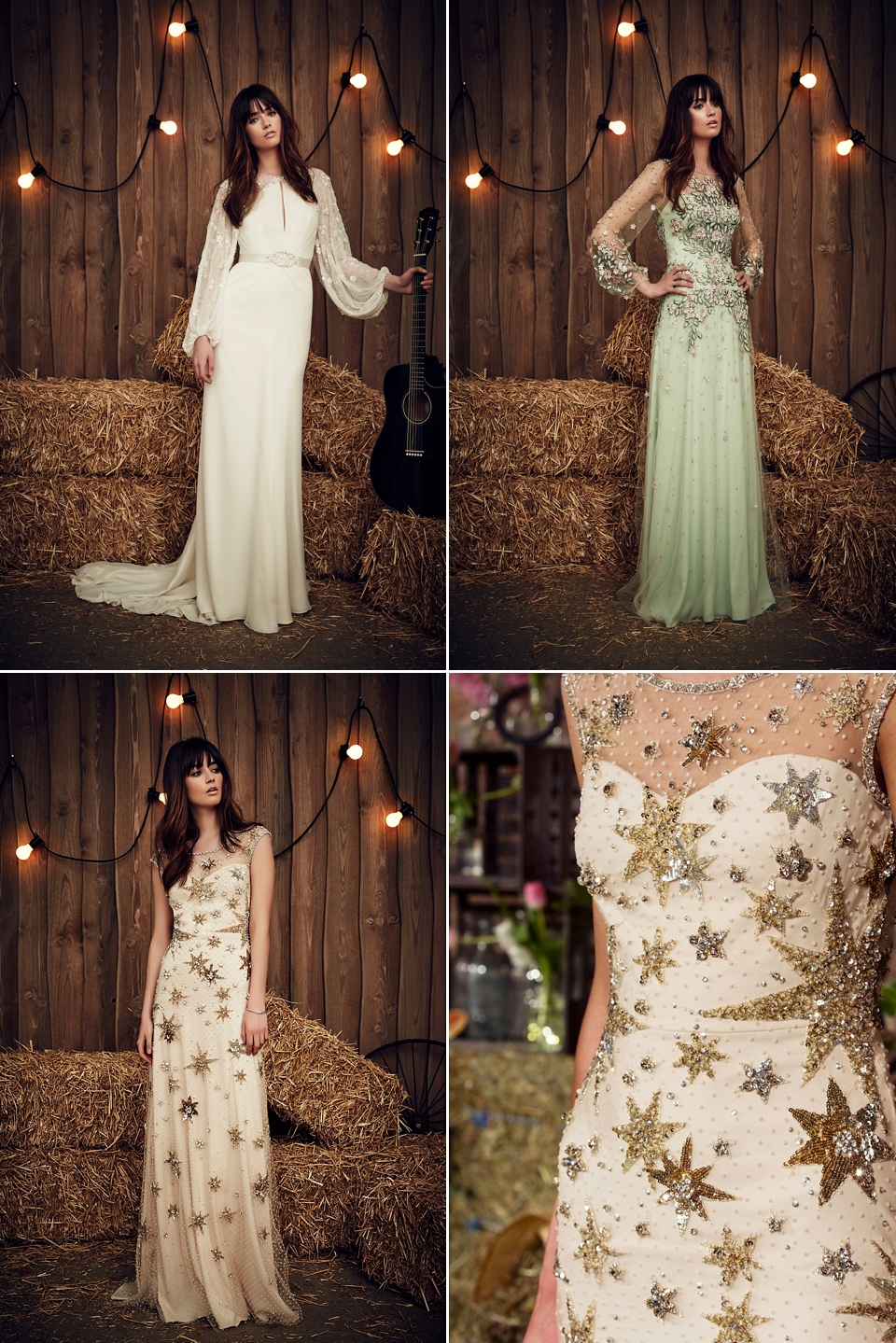 I ADORE stars – the gown above would look utterly divine with one of Clara Francis Jewel's starry hair accessories.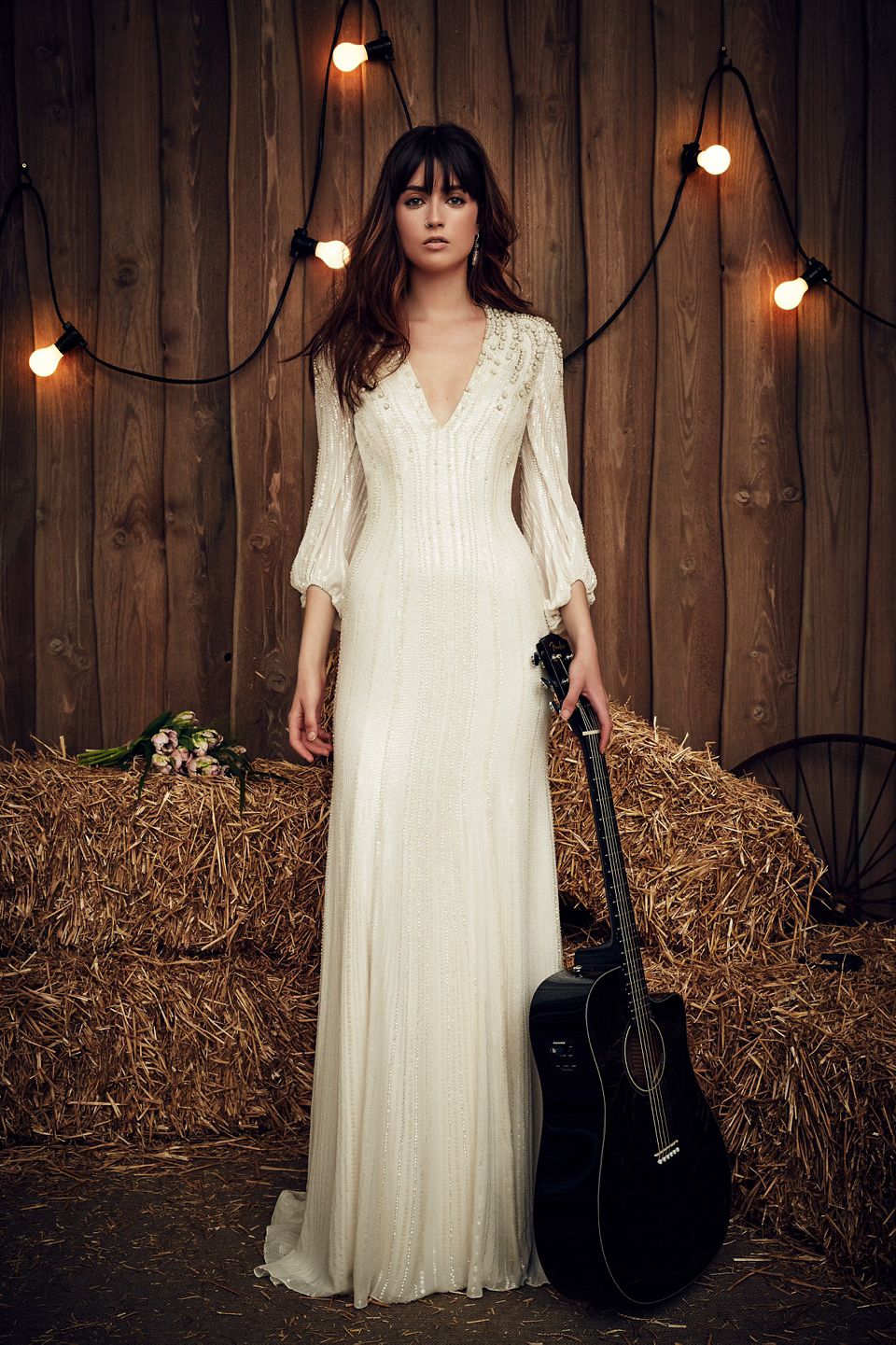 But I'll let the gowns to the talking…
The 2017 bridal collection by Jenny Packham will be available internationally from September with many styles available in petite sizing. Find your nearest stockist on the Jenny Packham website.
Any faves lovely ladies?
Annabel xx