So, for those of you on a holiday this week due to the school half term, how are you enjoying the torrential rain situation? It' is so DISMAL over here. I'm making the most of the indoor time and forging my way through my to-do list and planning for my dear, childhood friend to come and stay with us in just two weeks time, all the way from Australia. I can't wait.  I hope you're managing to wrap up all warm and cosy amidst the never-ending rain, and steal a little blog reading and wedding planning time. And I hope this post inspires you.
These gorgeous photographs I'm sharing this afternoon were sent in by Kate Beavis, the lady behind The National Vintage Wedding Fair. Kate is known for styling tasteful, vintage inspired shoots, some of which we've been lucky enough to feature before, like this gorgeous 1960s inspired scene. Today however, it's all about the most elegant fashions of the 1950's – full circle lace skirts and tiered gowns galore, along with the most perfectly applied vintage inspired winged eye liner you ever will see.
Photography by Nina Pang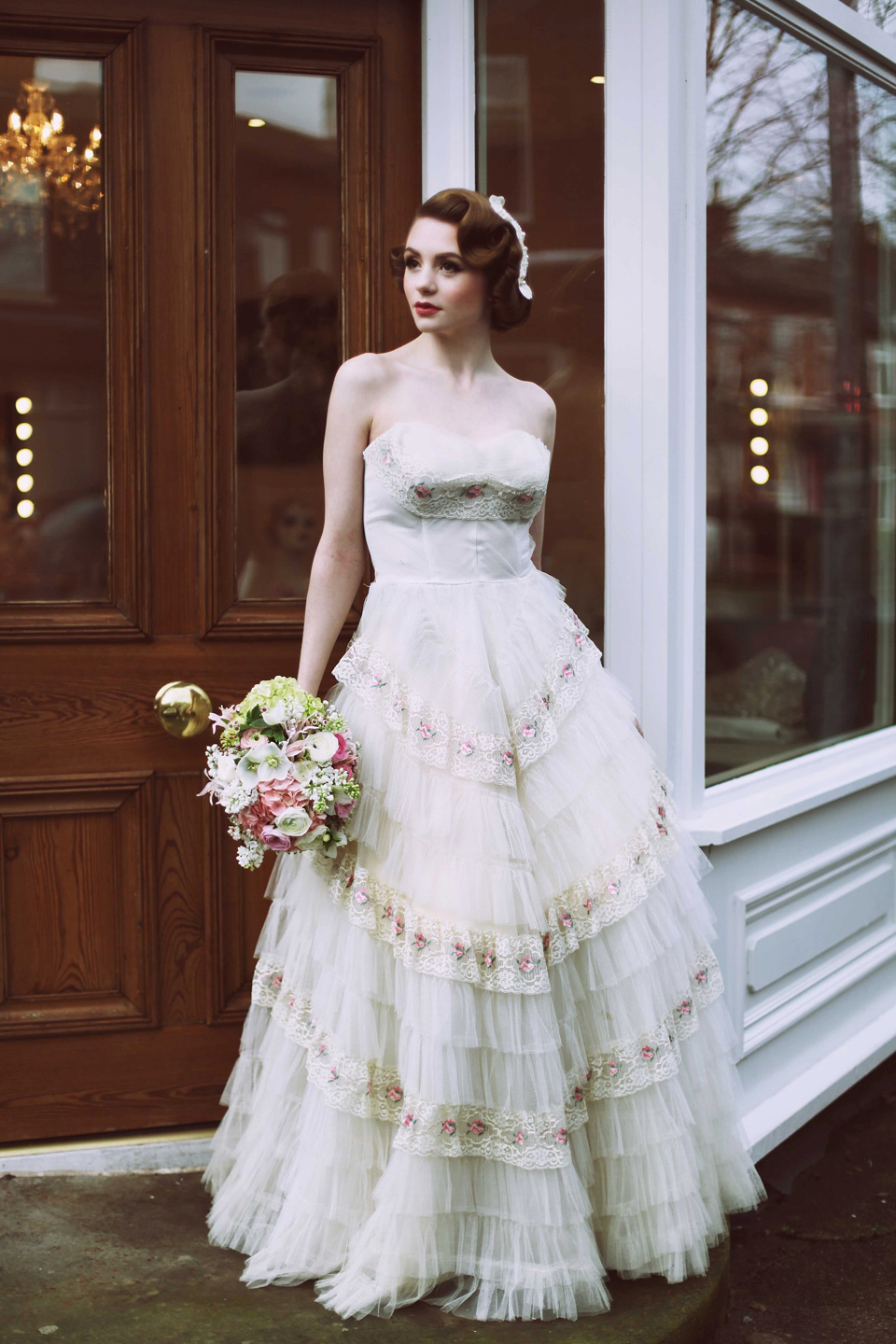 Isn't that dress divine? One of the most beautiful vintage gowns I've seen in my life. I have such a weakness for tiered gowns – it's a design feature that became very popular in the 1950's and still looks as stunning today. Kate explains more…
"The 1950s was a great decade for vintage wedding dresses with most brides choosing to wear a traditional long dress in silk and lace with long sleeves, fitted waists and full skirts to show off their hourglass figures."
"When we picture a 1950's vintage wedding now, it is often a shorter style in the classic fit and flair shape that springs to mind, however in reality very few brides chose this look at the time – these tea length or ballerina gowns were influenced by Audrey Hepburn, but interestingly not from her own wedding. In the 1957 film Funny Face, she arrived on our screens wearing the perfect short wedding dress, designed by Givenchy, teamed up with a short full veil, short gloves and a nosegay of flowers."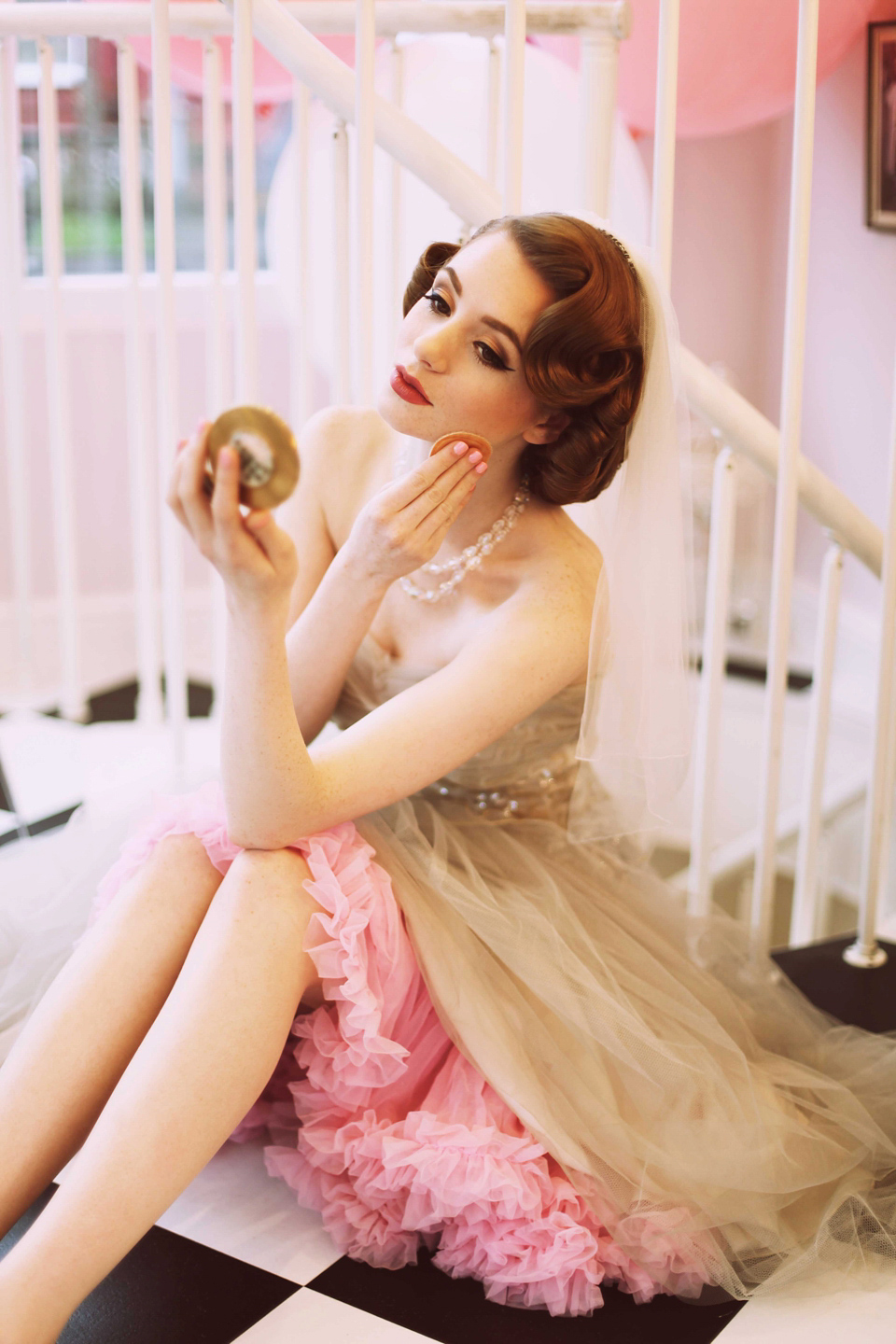 "This look is so popular today with brides also choosing vintage prom dresses in pastel colours to wear on their wedding day. Go frothy and pink to create a classic movie style look with full petticoats in contrasting colours and shoes that make you stop and stare!"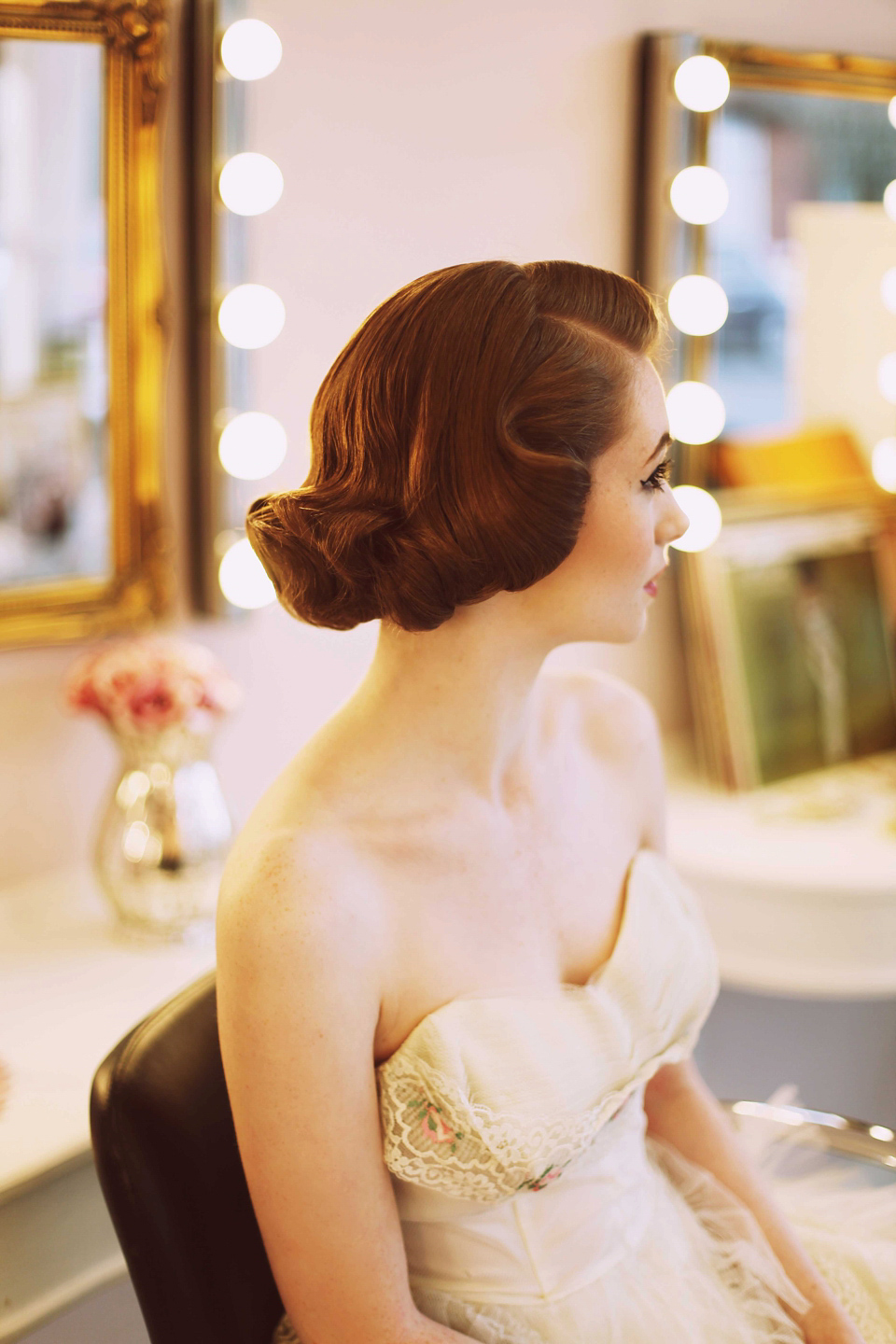 I adore the beautiful hair and makeup styling in this shoot – taking reference from the era itself, it was fashioned by vintage beauty expert Bethany Jane Davies of The Vintage Beauty Parlour.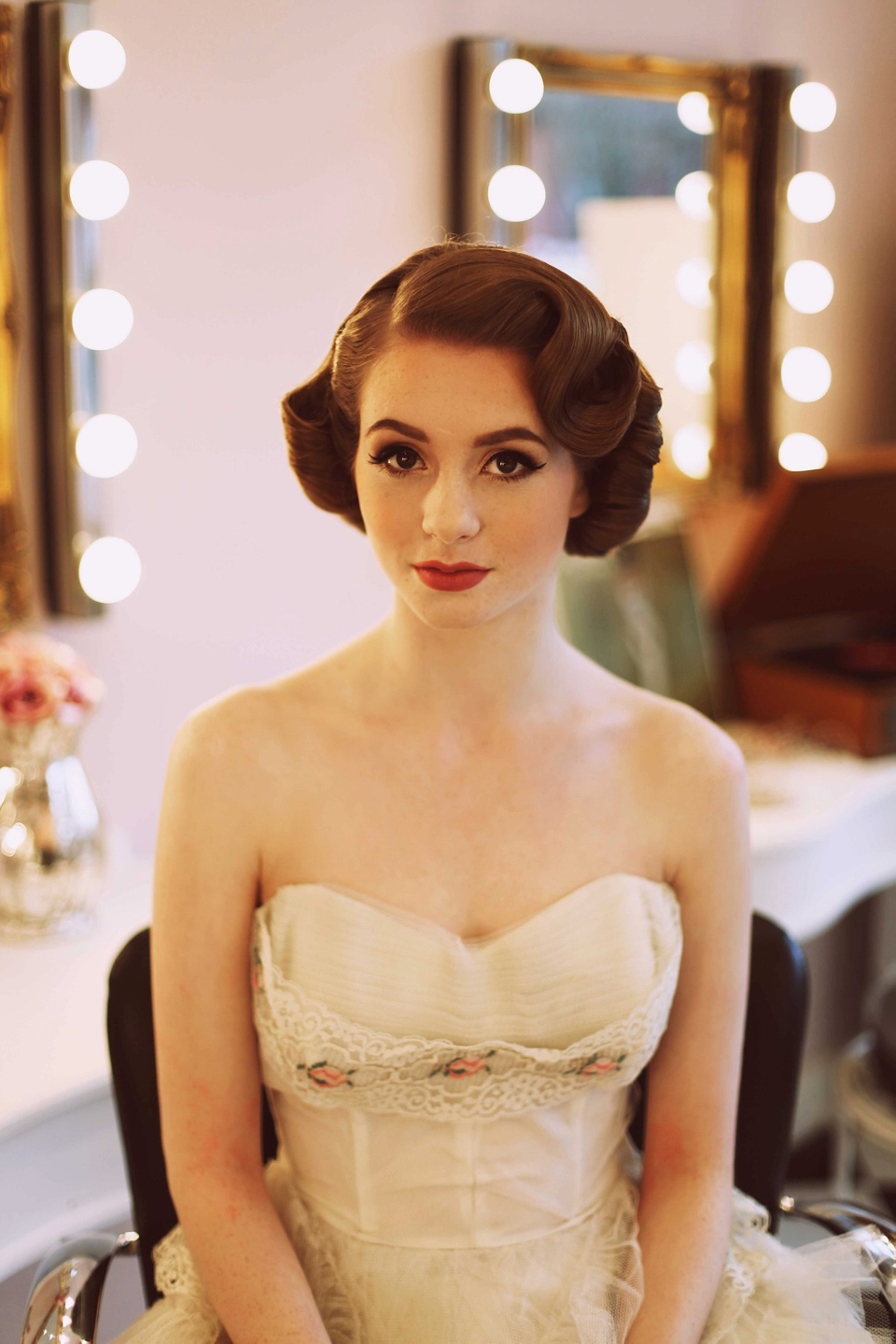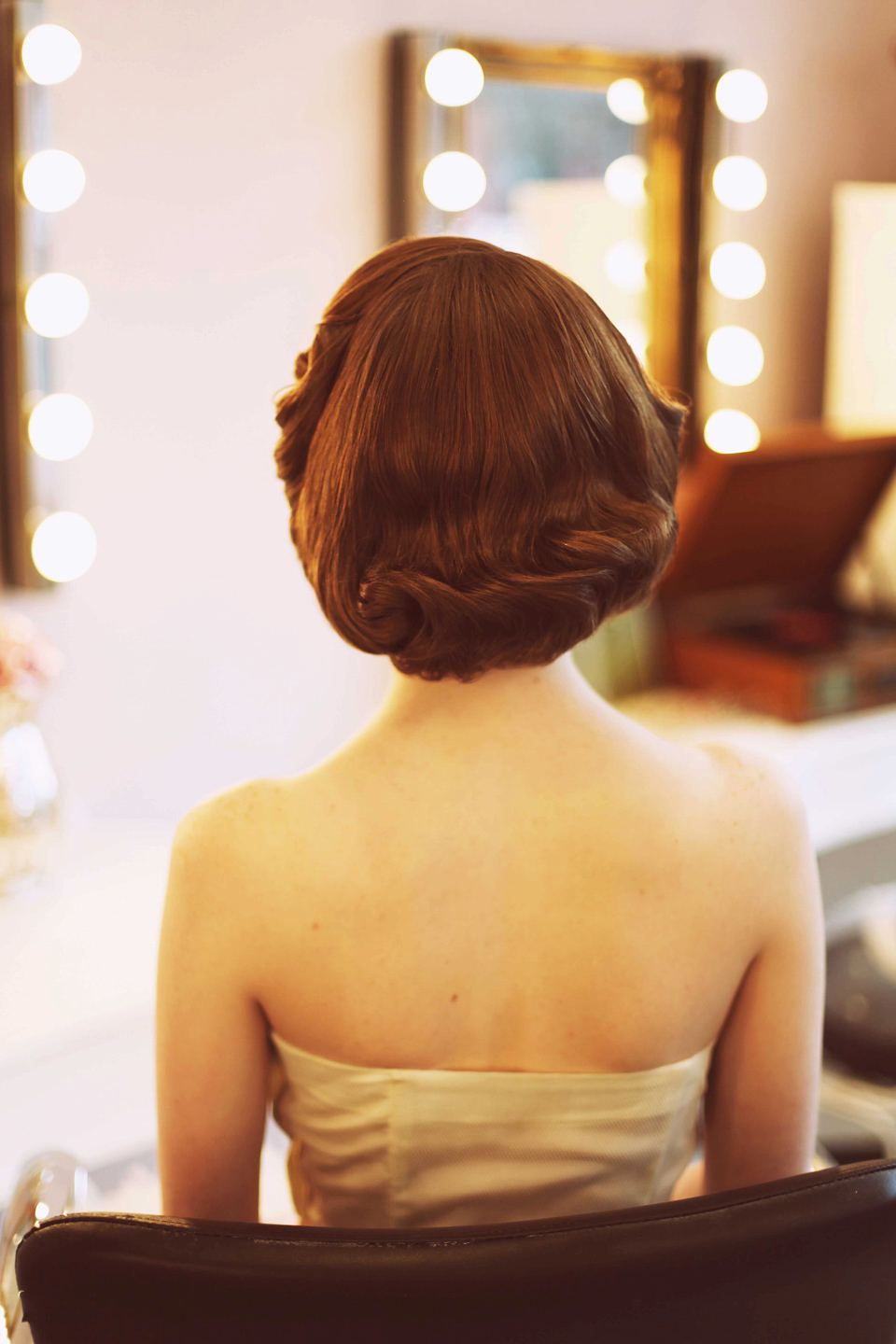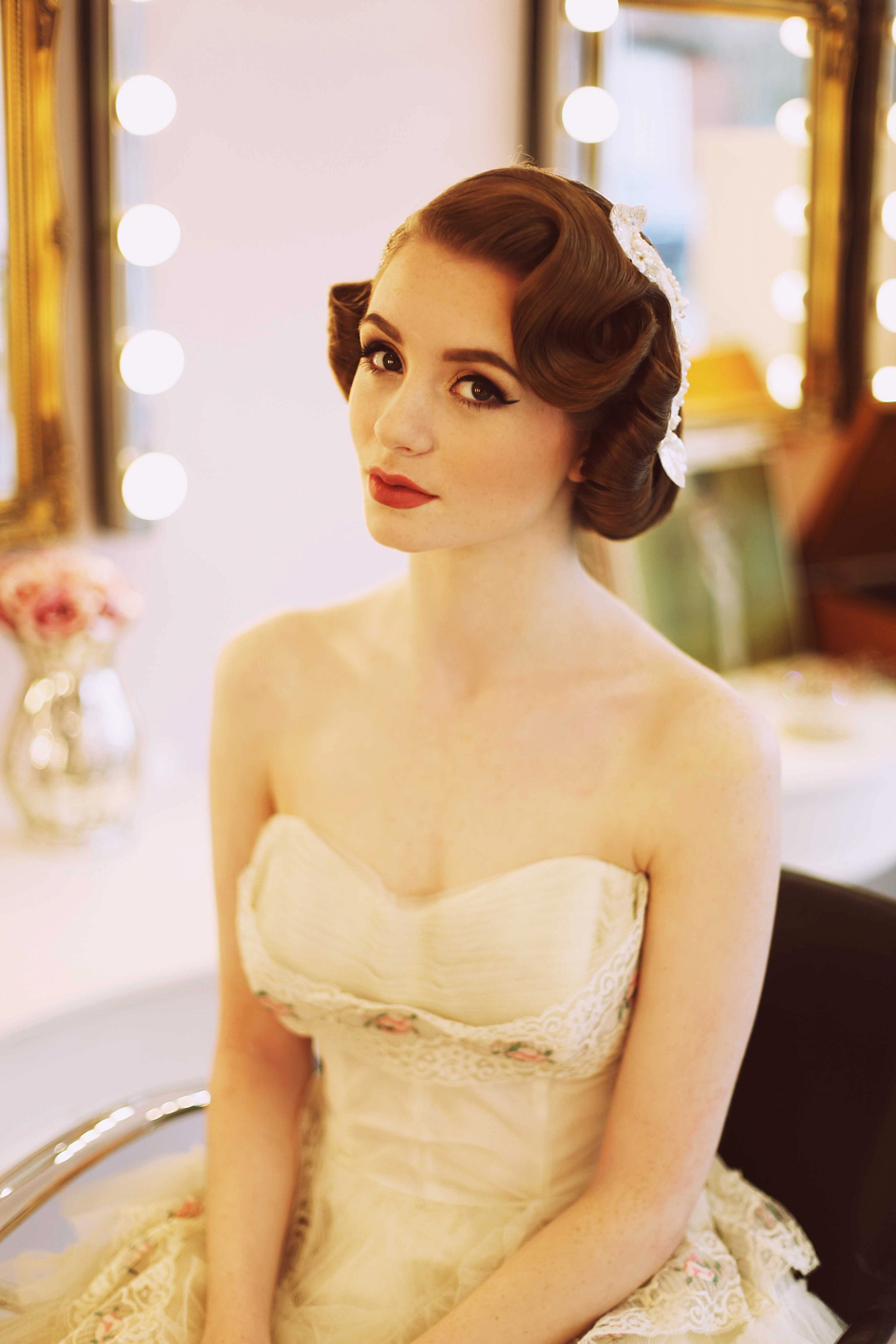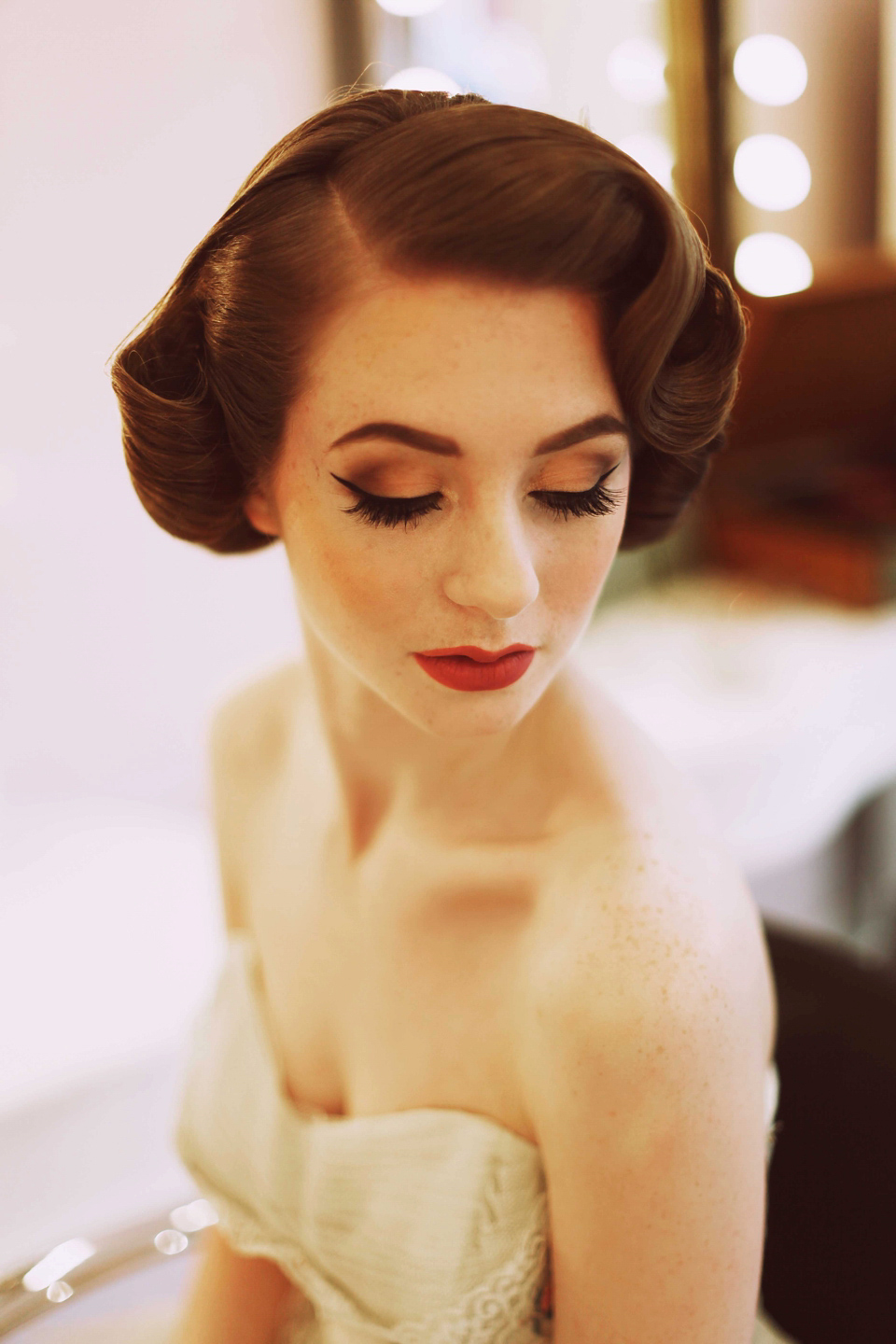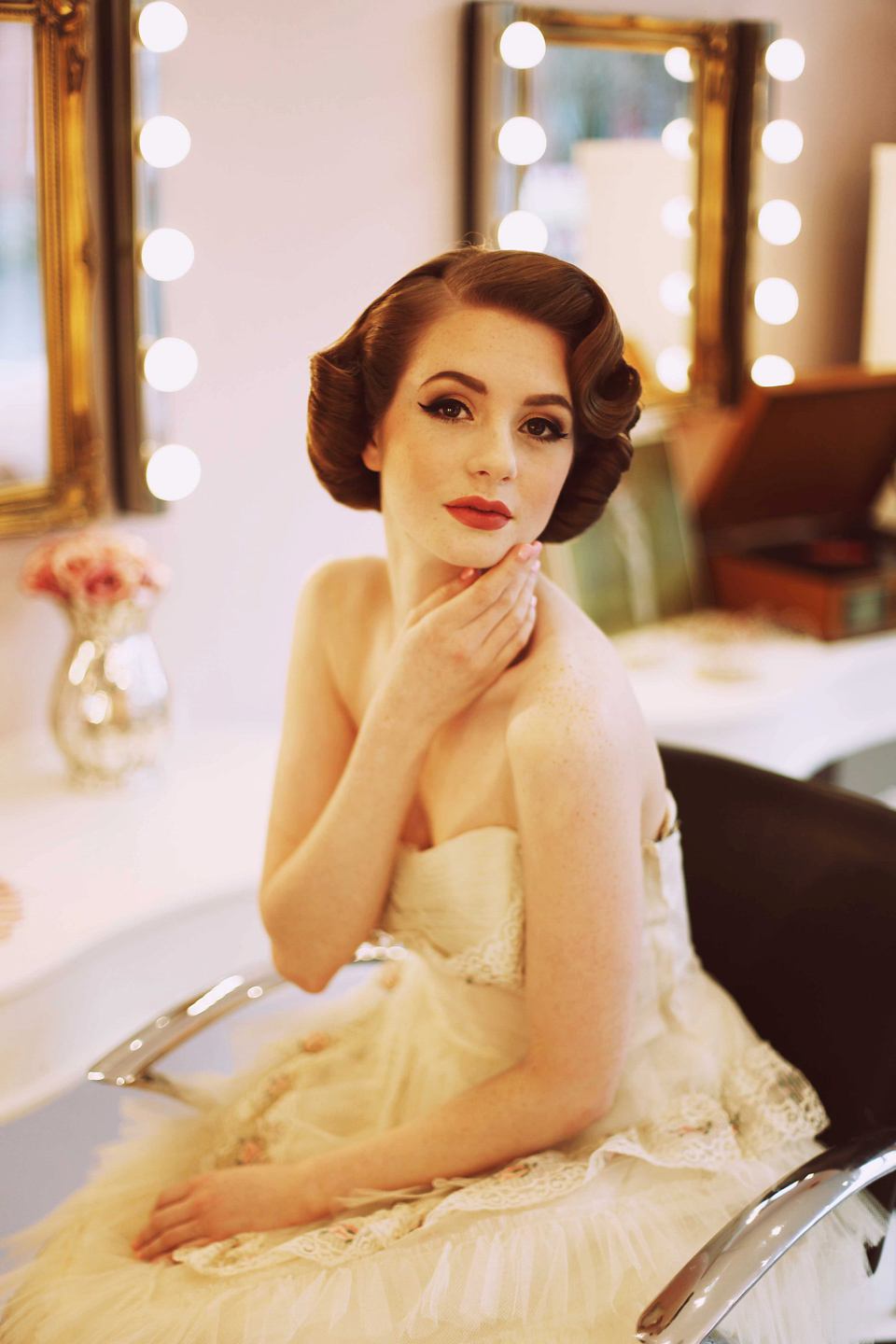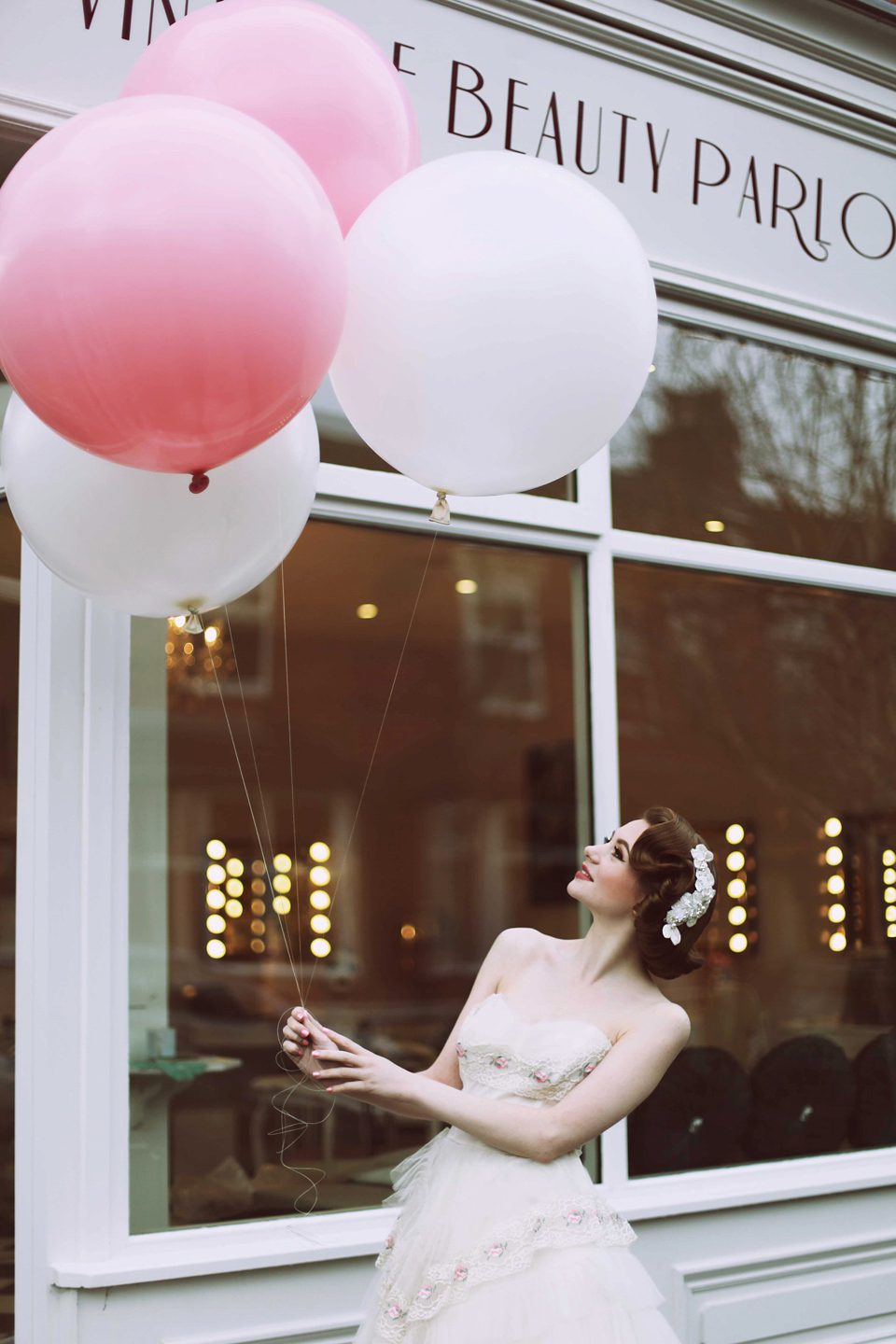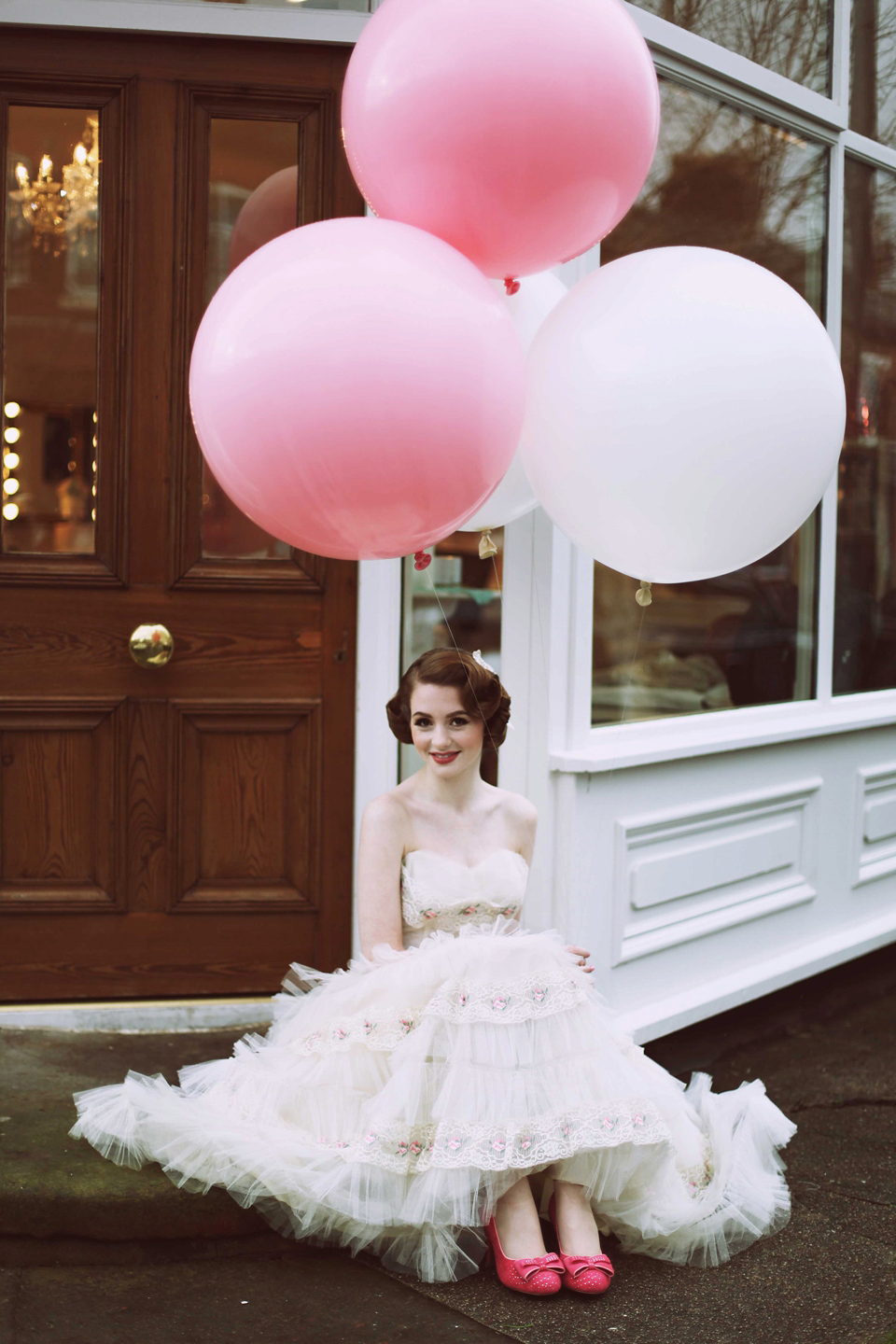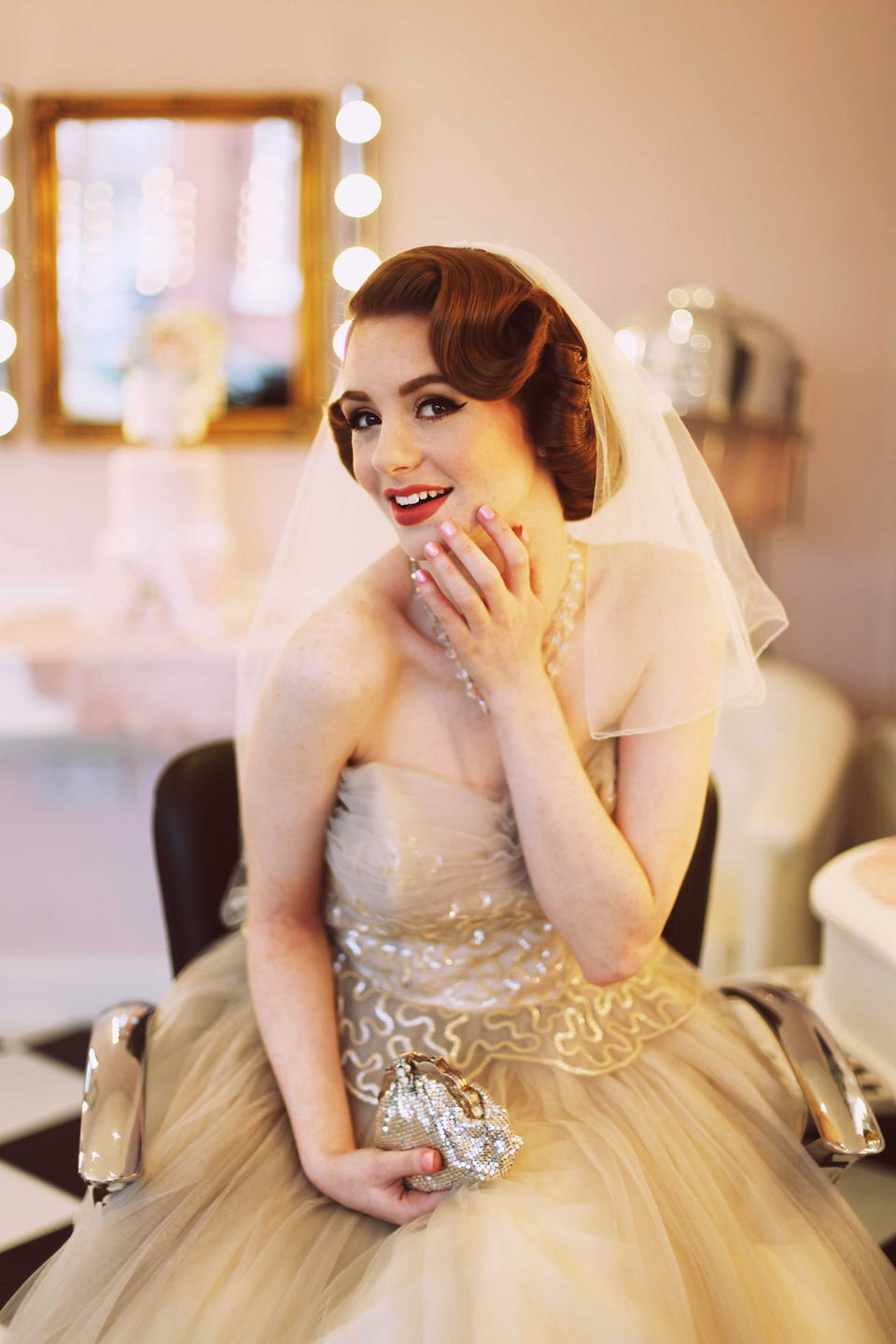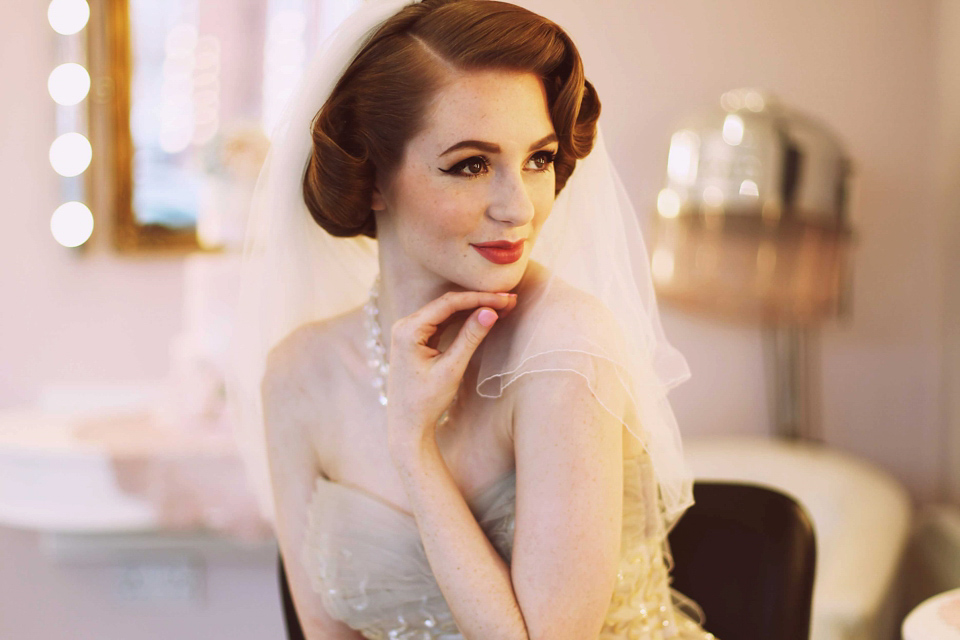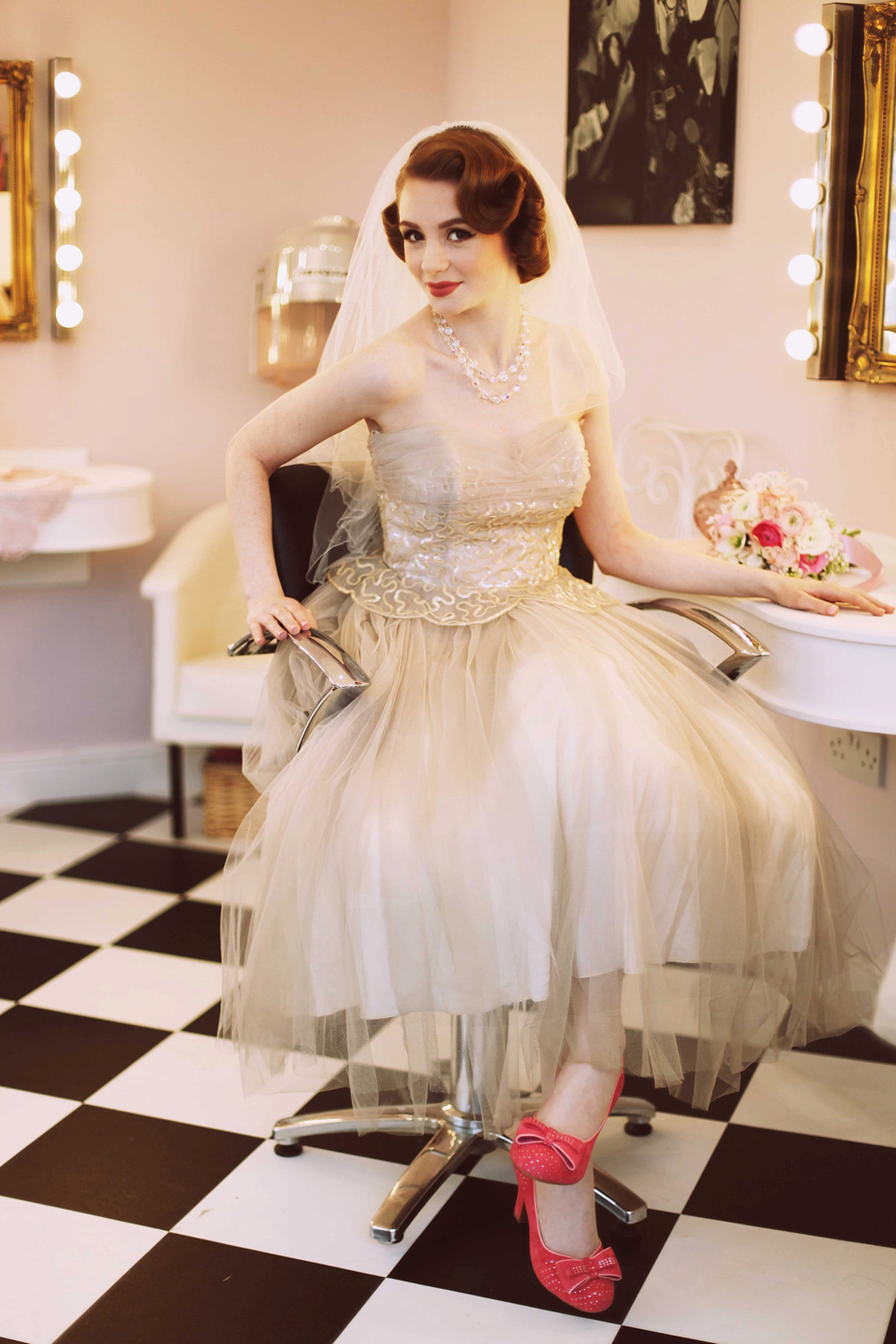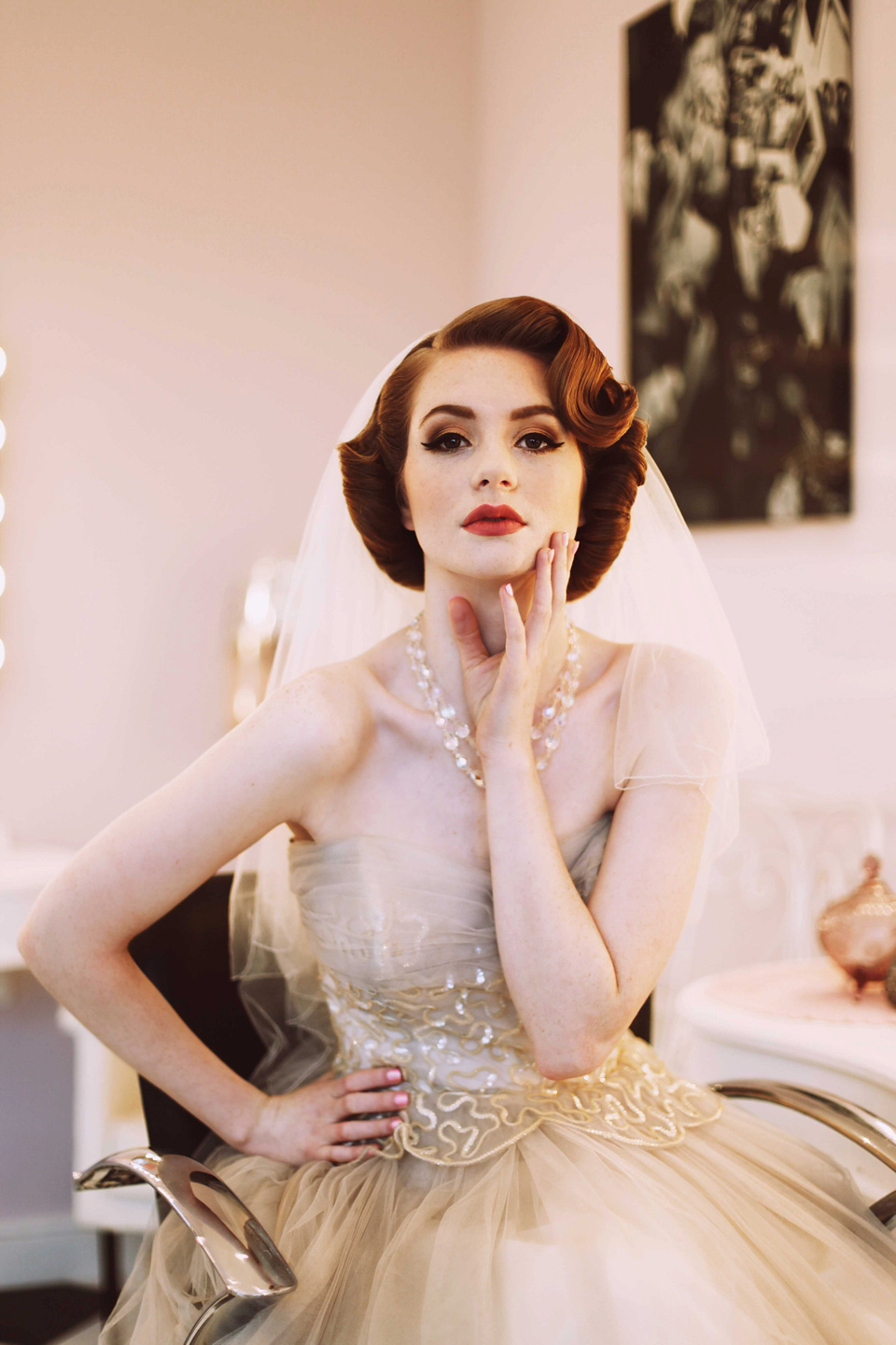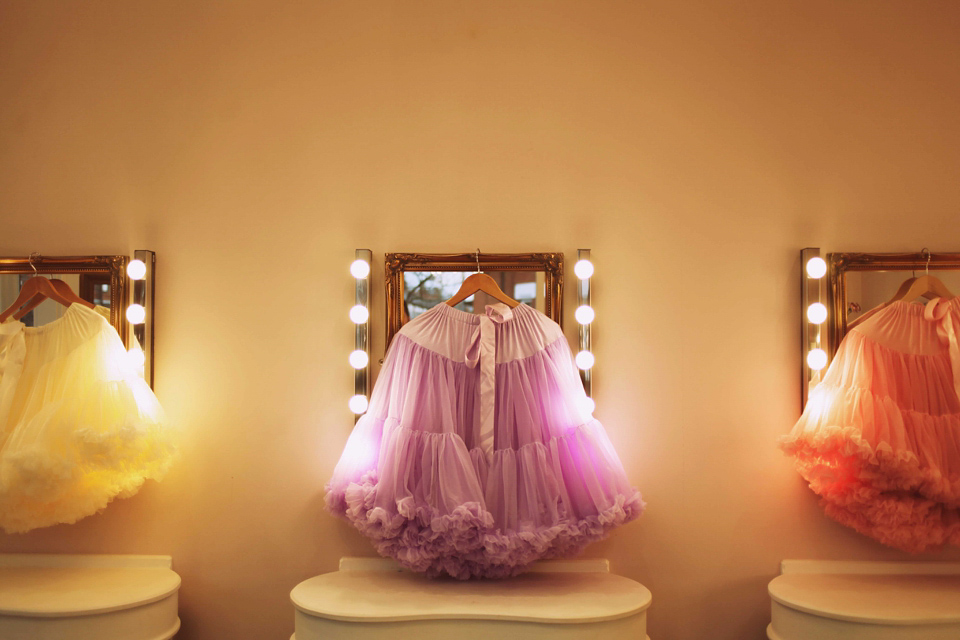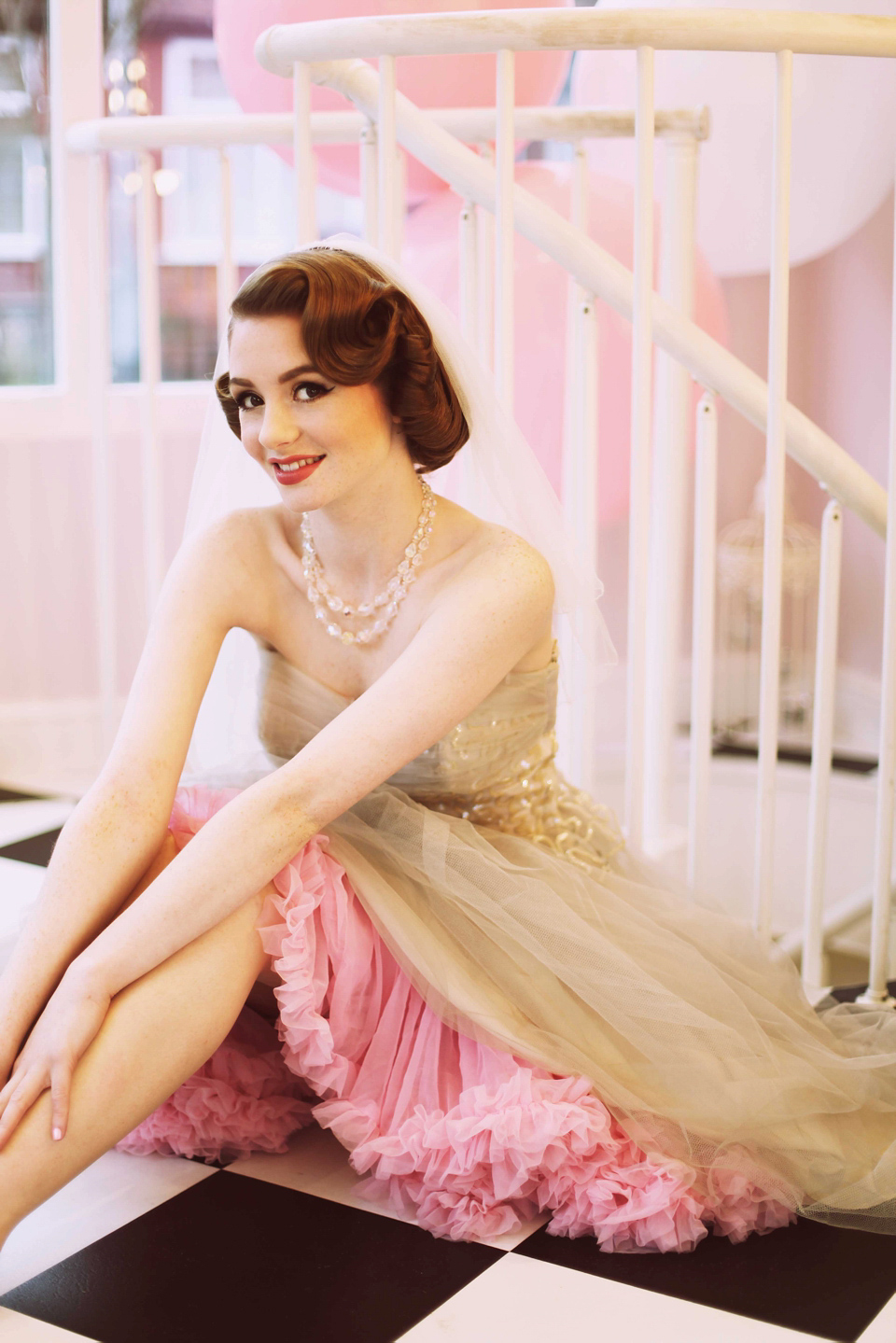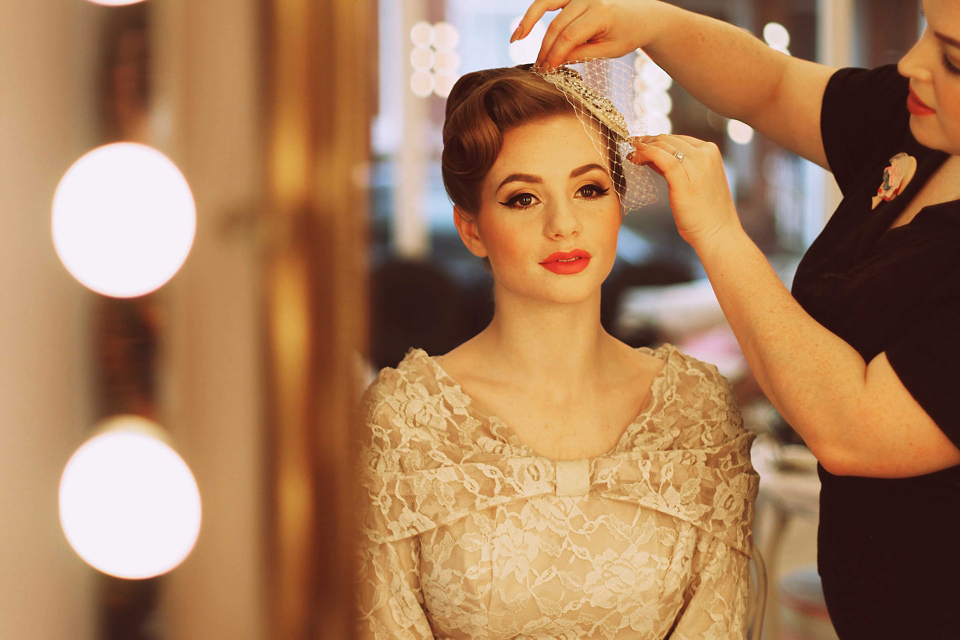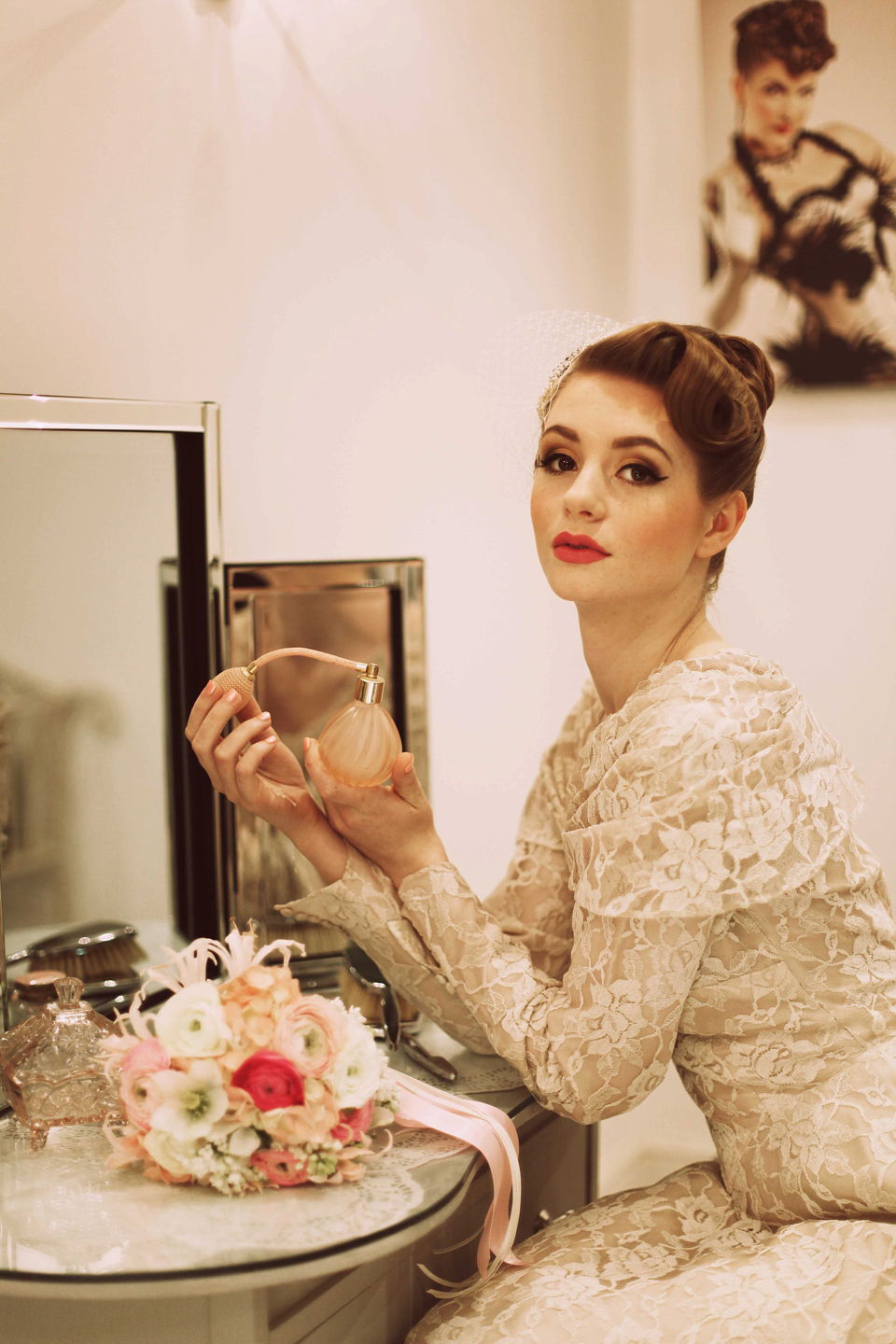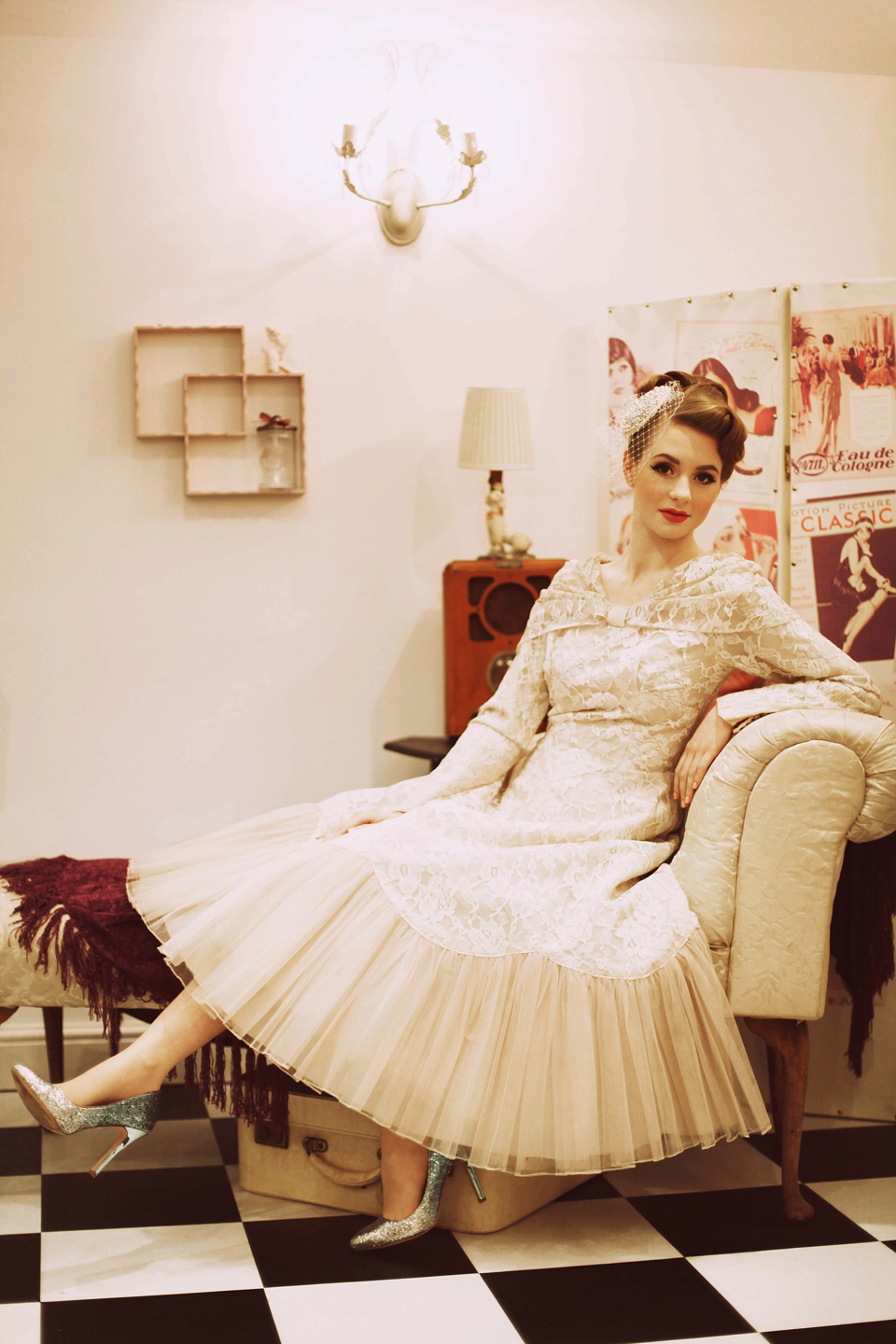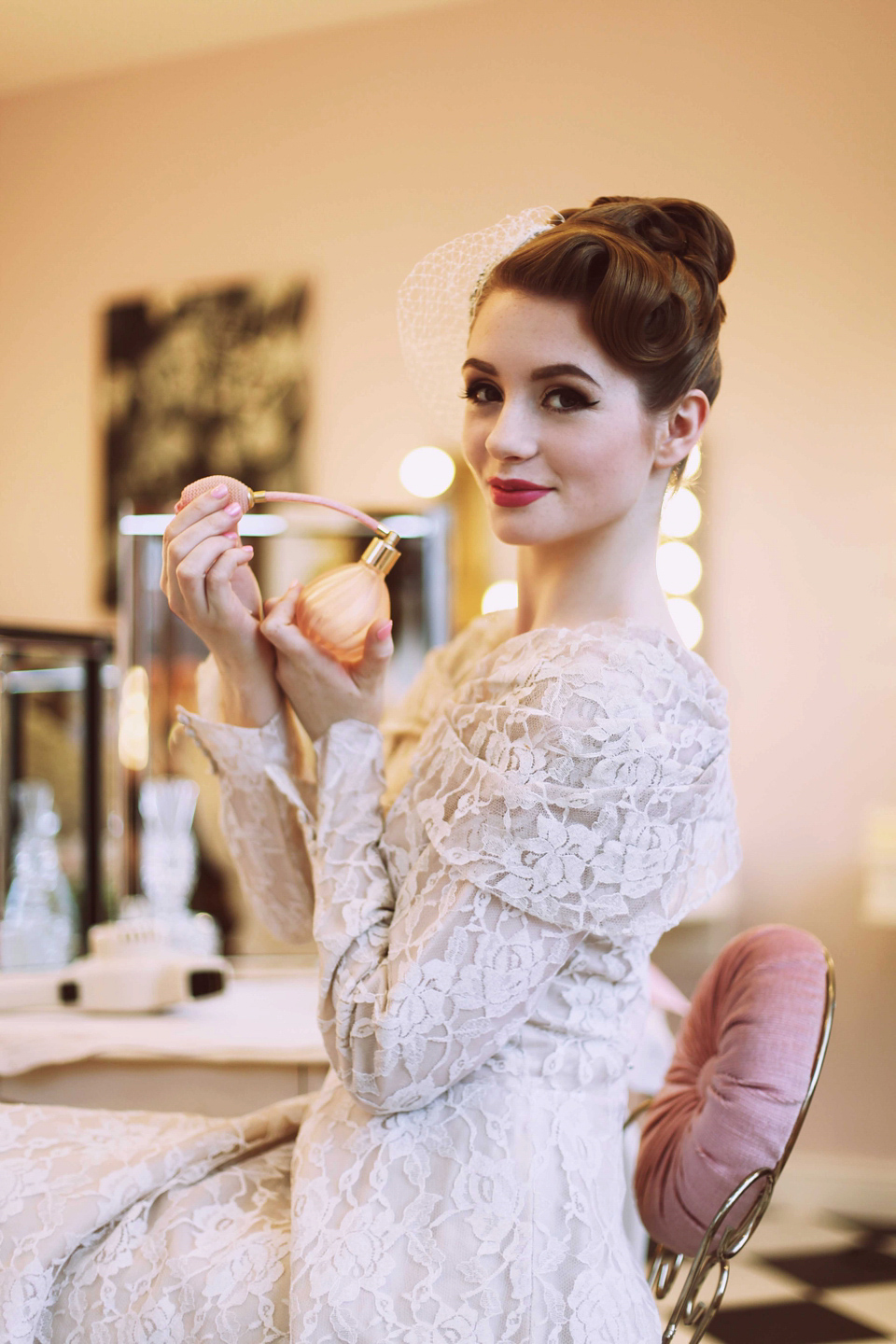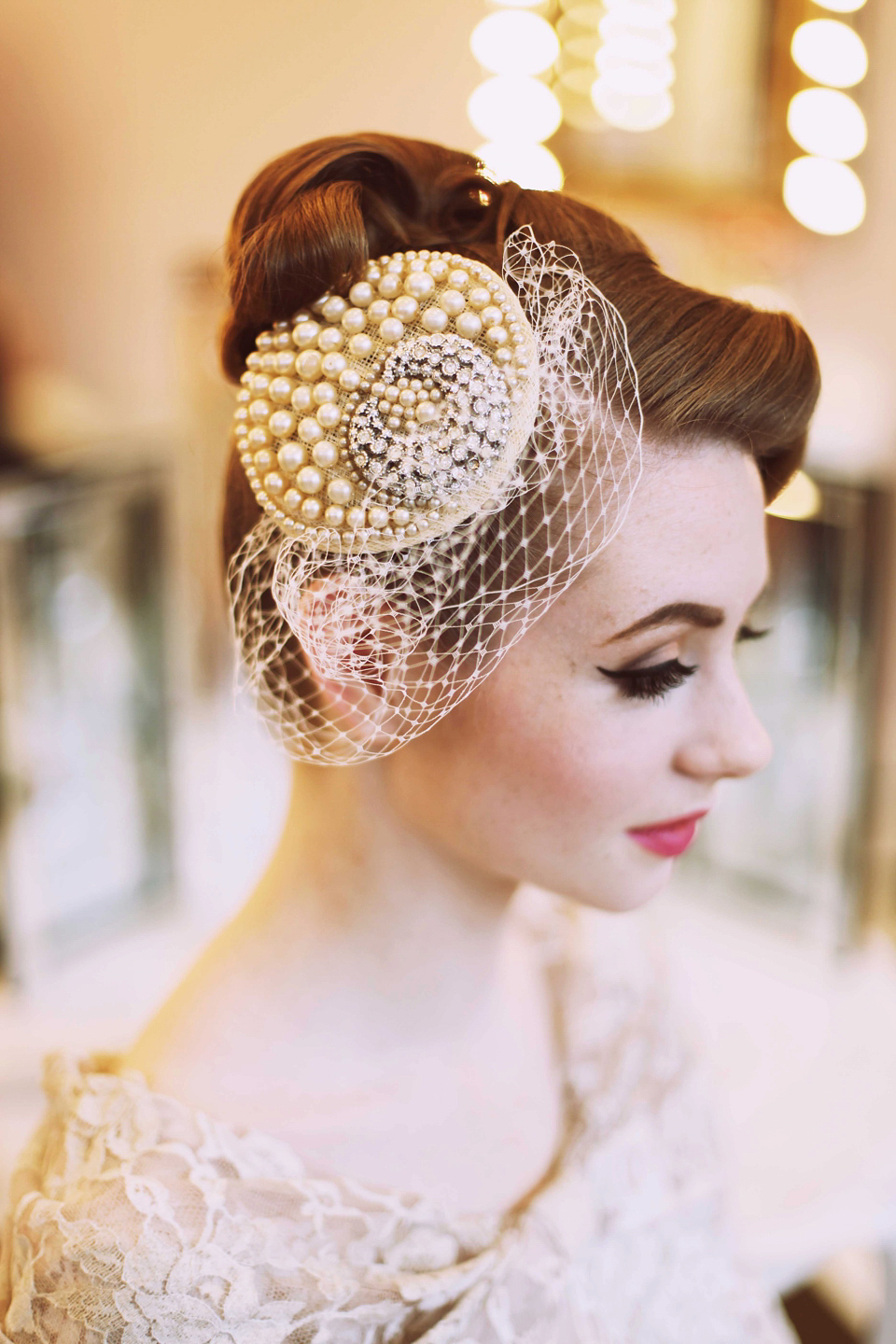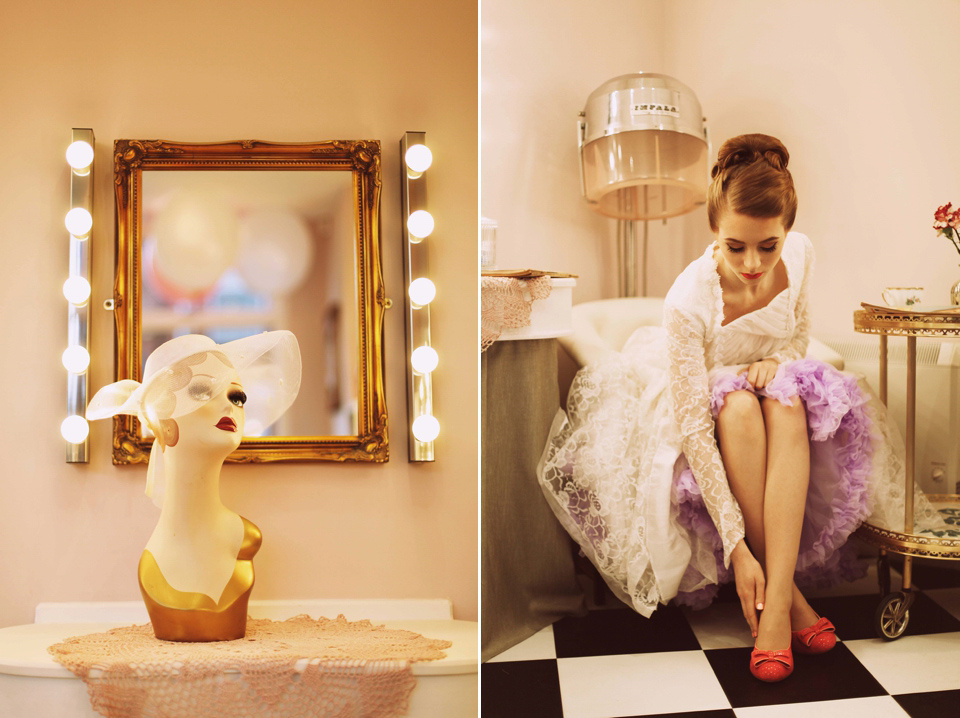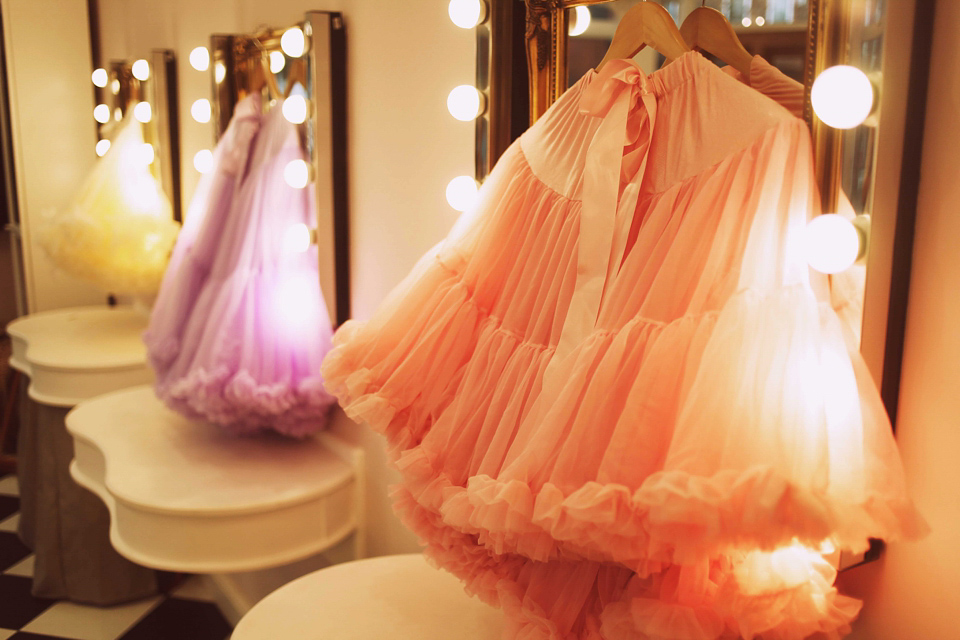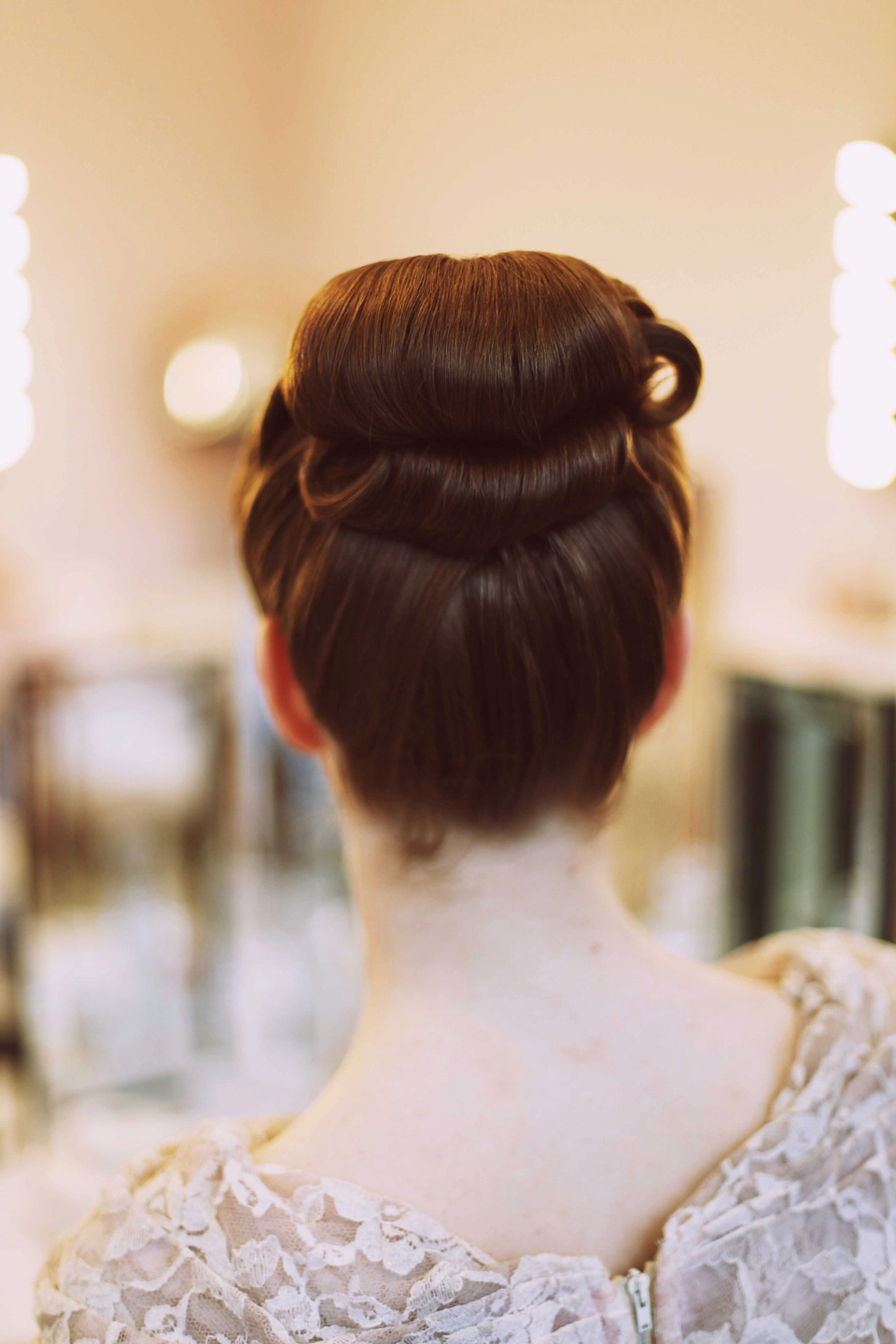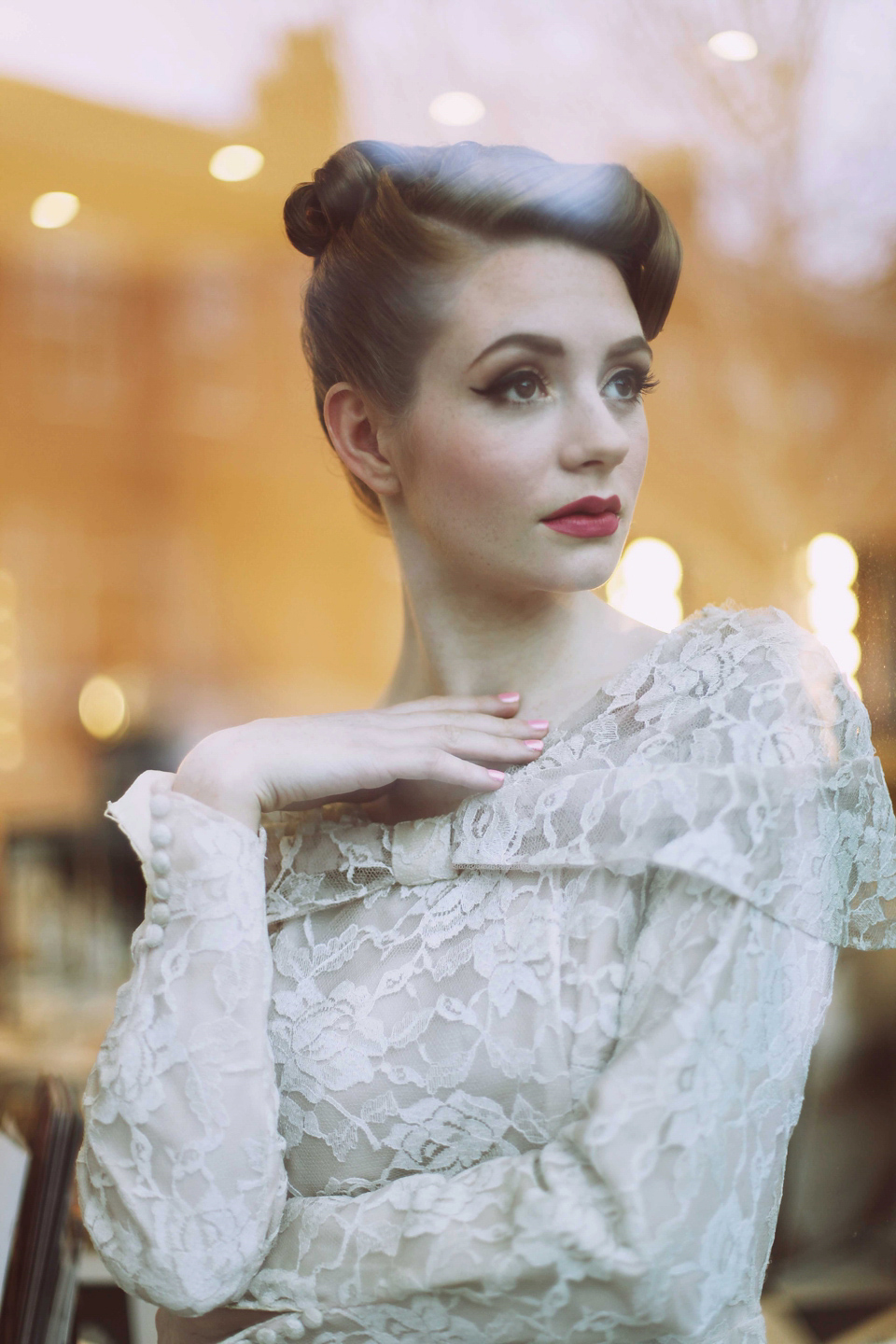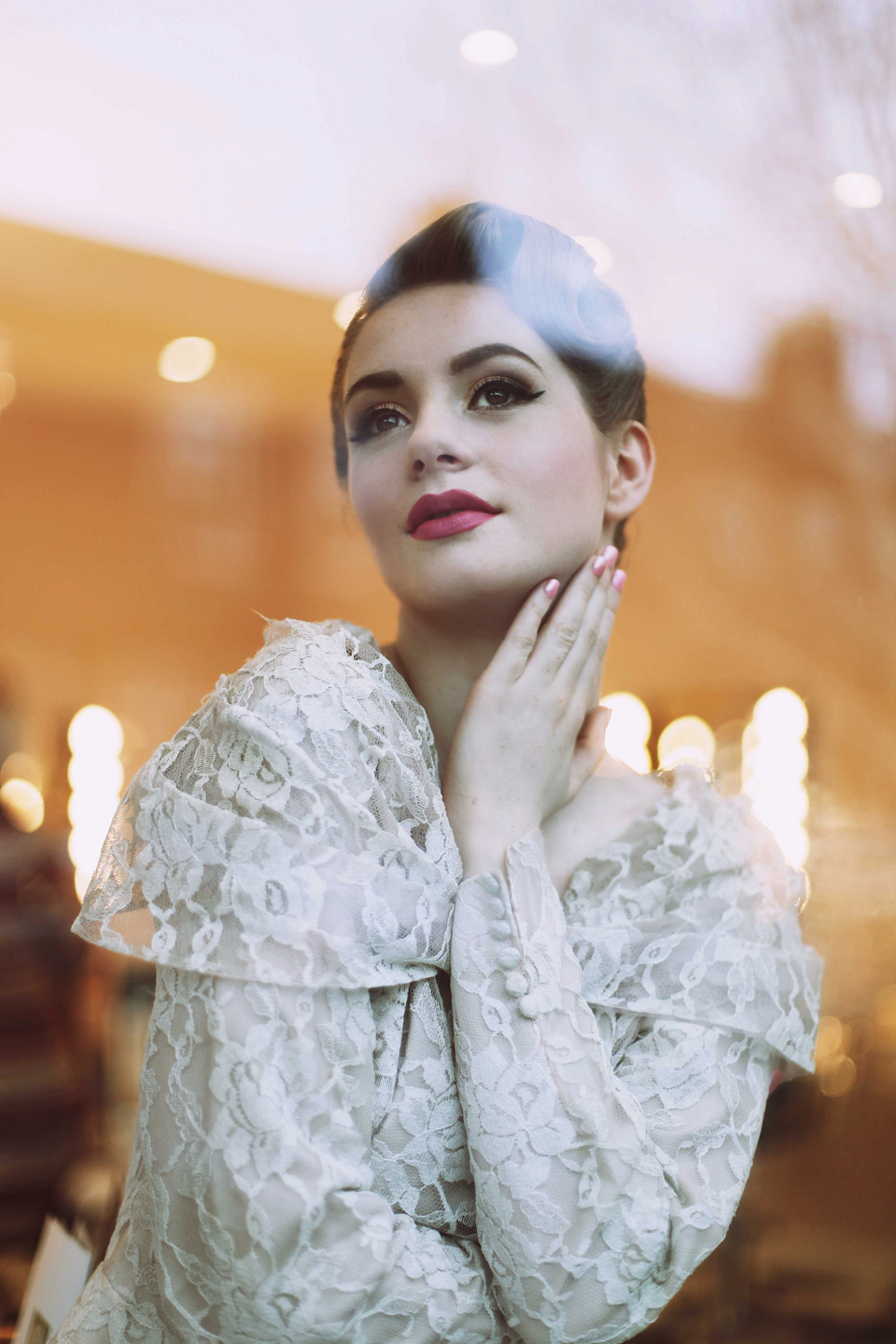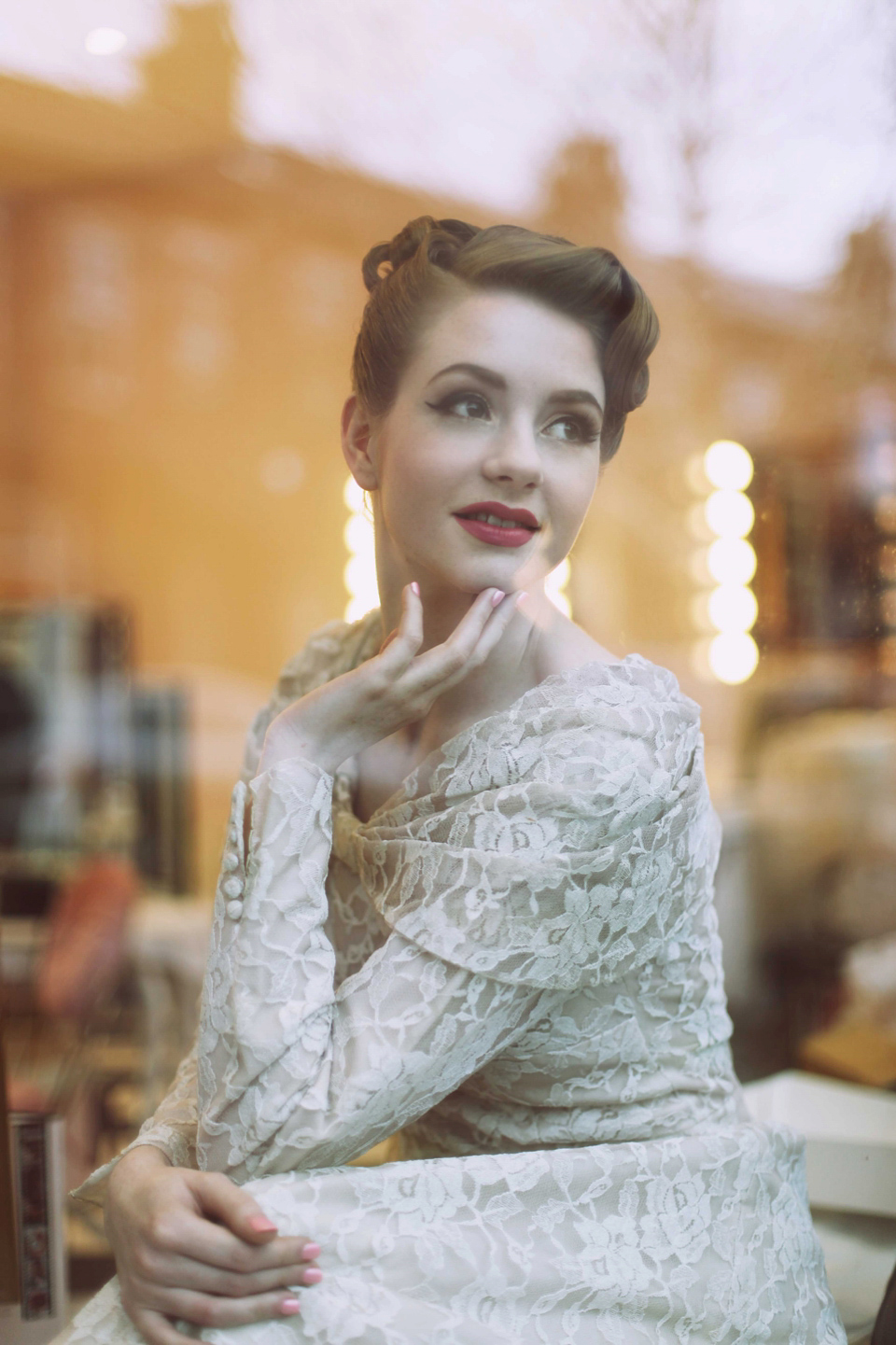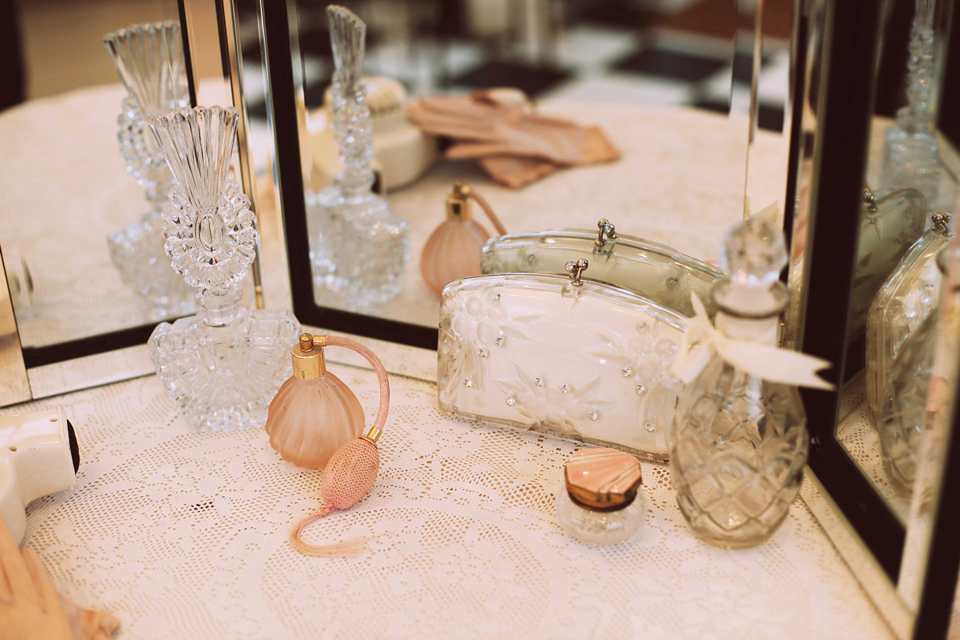 I adore the idea of wearing an elegant pair of little white gloves on your wedding day. So very Audrey Hepburn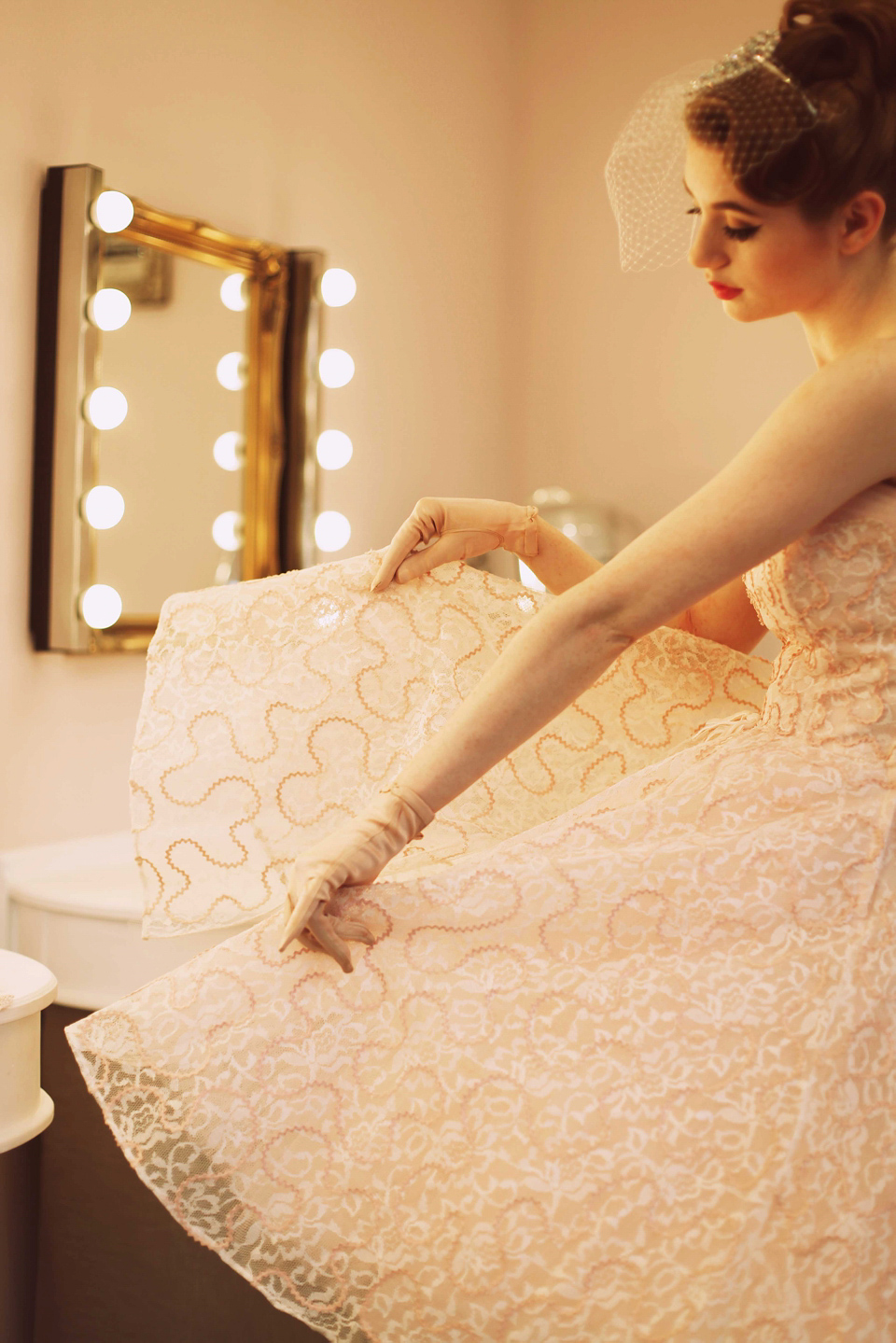 A big thank you to Kate Beavis for choosing to share these beautiful images on Love My Dress.  The National Vintage Wedding Fair has hundreds of original wedding gowns available to buy on the day. You can find out when their next event is taking place by visiting their Events Page. You can also connect with the National Vintage Wedding Fair through Instagram, Facebook and Twitter.
I hope you vintage-loving brides might have found something you adore in these images today.
Love Annabel x
Photography – Nina Pang
Styling – Kate Beavis of The National Vintage Wedding Fair
Location – The Vintage Beauty Parlour
Dresses – Days of Grace, Hopelessly Devoted Vintage Bridal, Your Vintage Life, Bijou & Vintage
Veil and head pieces – Days of Grace, Cherished Vintage Bridal
Hair and makeup – The Vintage Beauty Parlour (Bethany Jane Davies)
Petticoat – Doris Designs
Shoes – Miss L Fire
Bouquet – Diddibox Flowers
Balloons – Soft Touch Events
Handbags and Jewellery – Your Vintage Life
Model – Zanthy Rose