Good morning all! We're mixing things up a little over the bank holiday weekend – first of all, I've got to remind you that there is now just over 24 hours left to complete our reader survey and in so doing, enter to win a rather lovely £500. That's a straight forward £500 in good old English pounds that we'll be transferring from our bank account to yours in the next 2 weeks. Imagine what you could do with that charming little windfall? If I were you, I'd complete the survey this morning whilst you're taking that extended bank holiday Sunday rest in bed.
Secondly, we're taking a break from our usual 'From the Heart' feature to focus on fashion – and we hope you won't mind that, given that there will be plenty of beautiful dresses and shoes.  And talking of shoes, if there were a klaxon that sounded somewhere to alert shoe-loving brides-to-be of gorgeous designs that they absolutely mustn't miss – then my goodness, it would be deafening us all right about now. The wonderful Charlotte Mills, designer of the most delightful bridal shoes, has just released details of her latest collection, Havana Nights, and we're absolutely thrilled to share them with you today.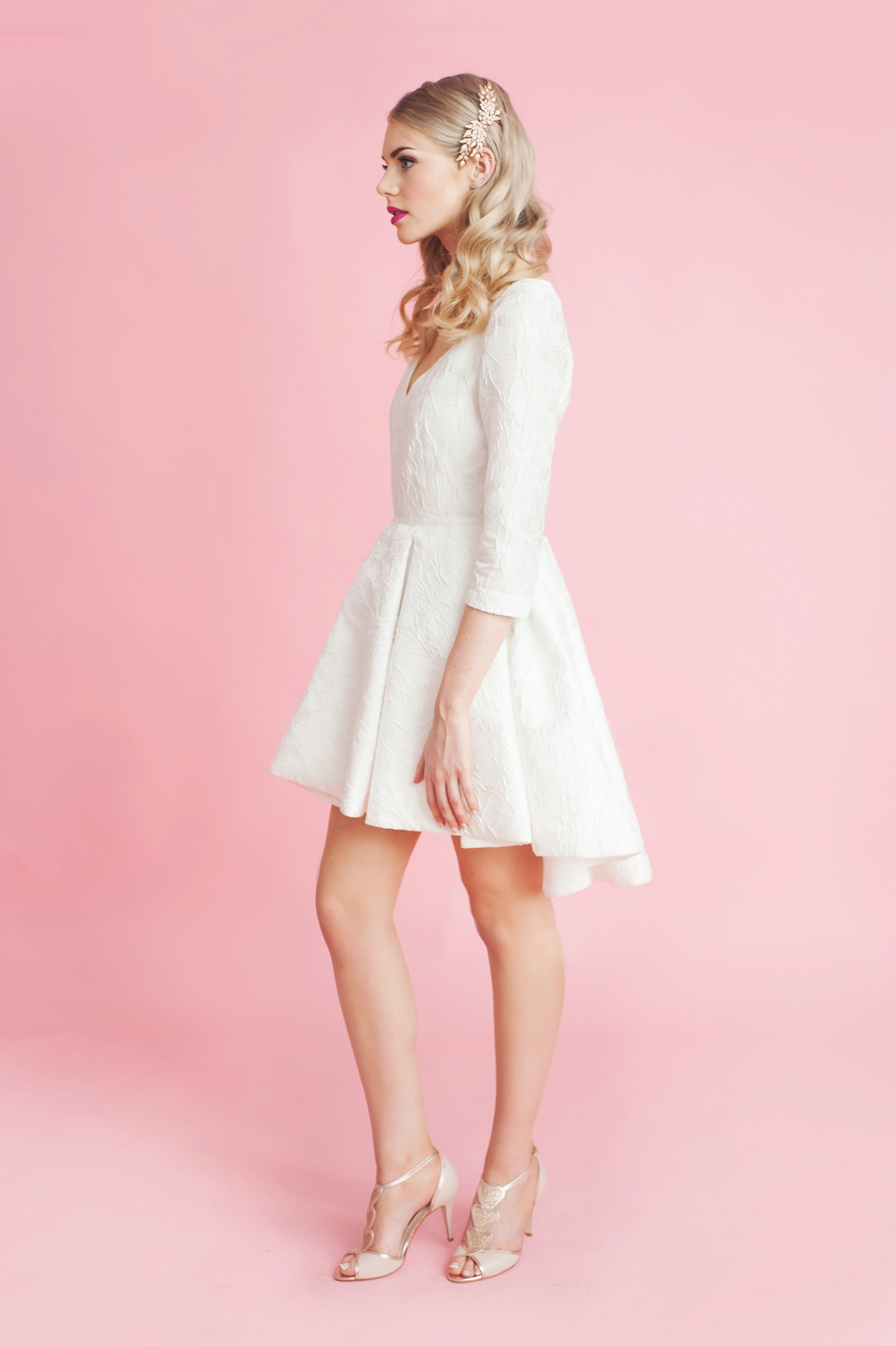 Now I know we've featured Charlotte's previous bridal shoe collections here on Love My Dress and you'll also find her in Little Book for Brides so we're well placed to be able to tell you that this latest edit is the most stylish and the most fantastic yet.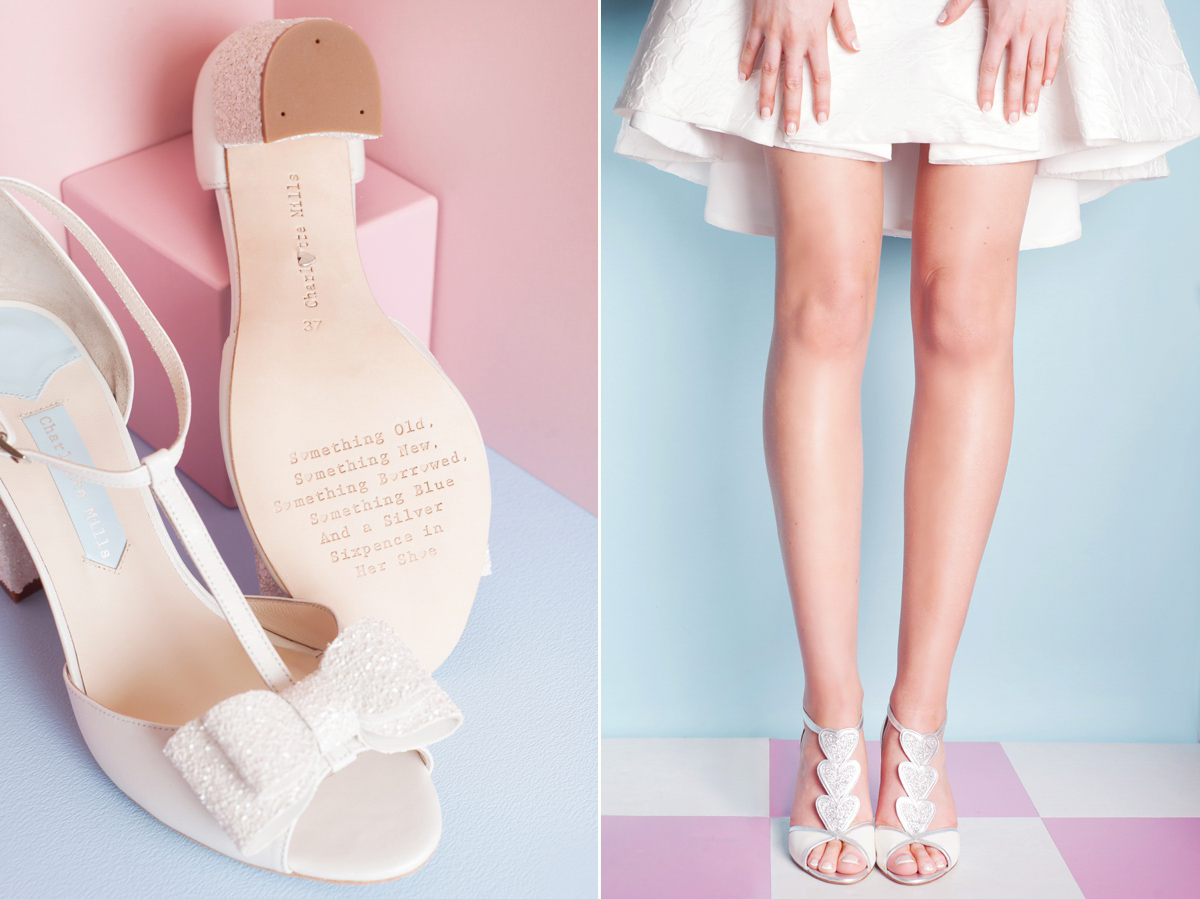 "Our new SS16/17 designs take inspiration from Havana Nights with a bridal twist," explains Charlotte. "Metallics, including rose gold and soft nude Nappa leathers make the styles perfect to wear again and again after the wedding day."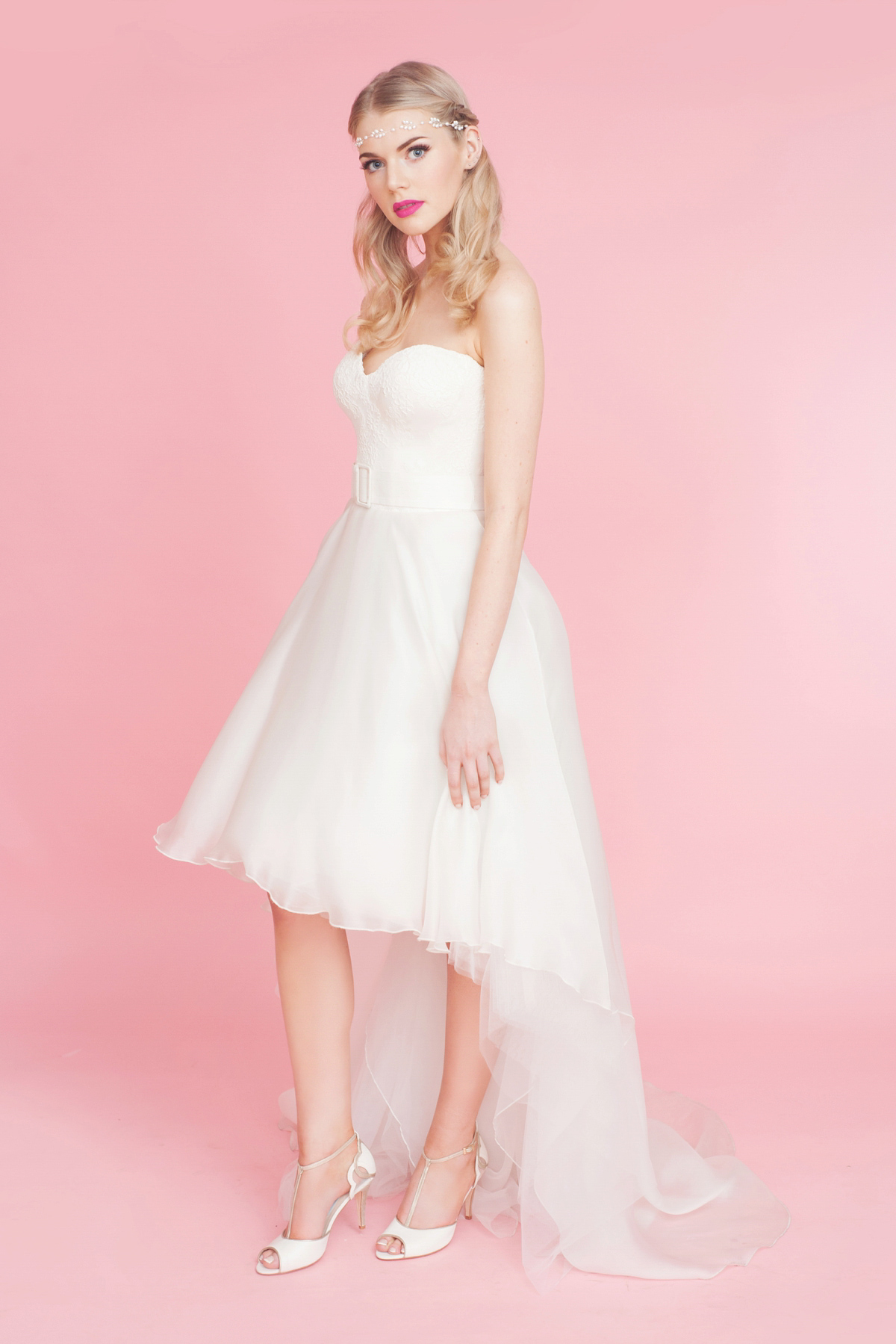 "For this collection, I've also studied vintage Havana and its fashion and design from the Art Deco and Art Nouveau eras. I love the architecture and the style of this time and the fact that it's still relevant today. I also love the current fashion and style of Havana so it's amazing to create designs with a mix of the old and the new."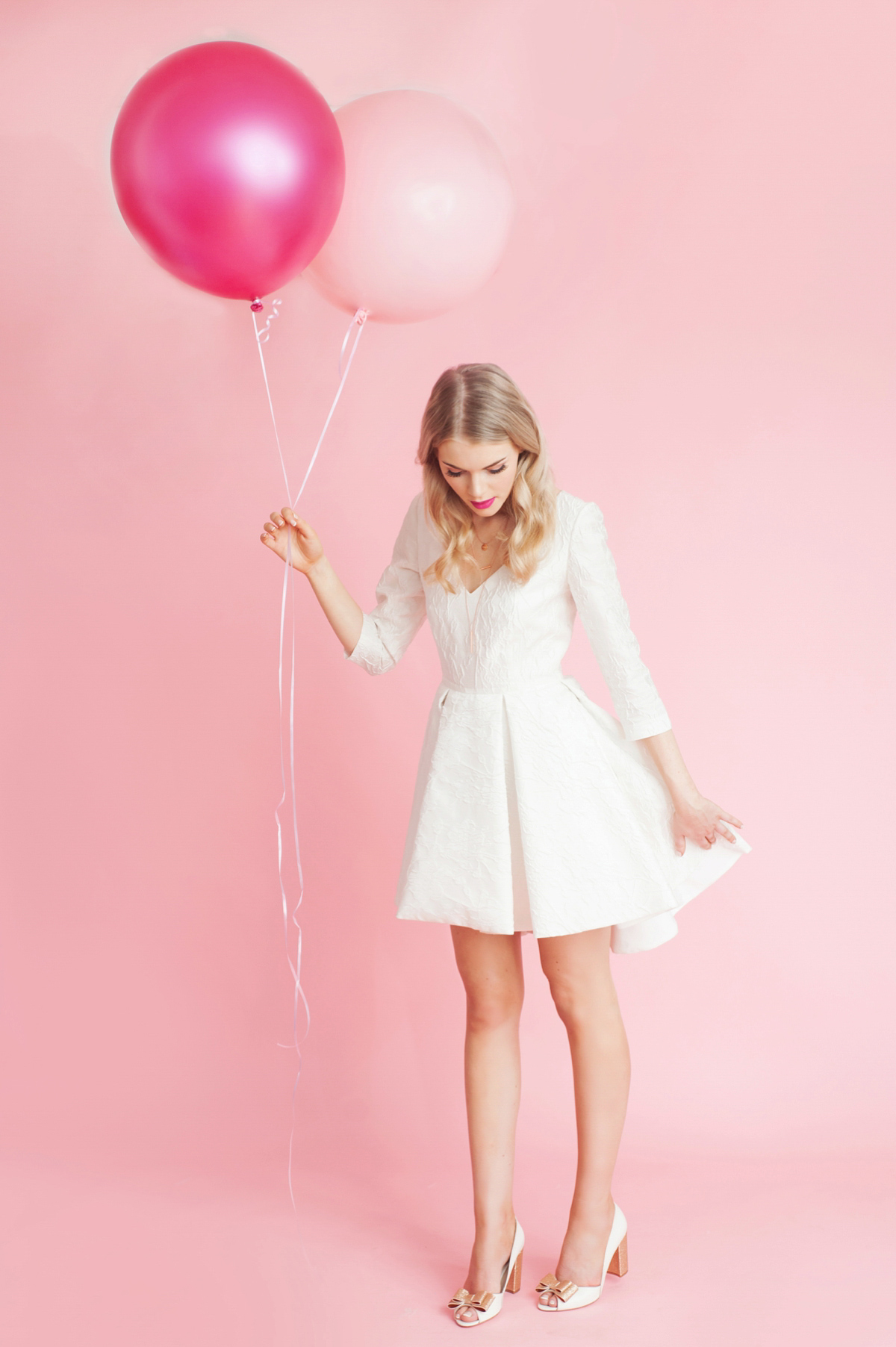 I am absolutely in love with Havana Nights from Charlotte Mills. I'm so thrilled to see that some of my favourite design details are still to be found in this new collection (the glitter block heels, love heart embellishments and sparkling bows for example) but I also adore the development of the designs.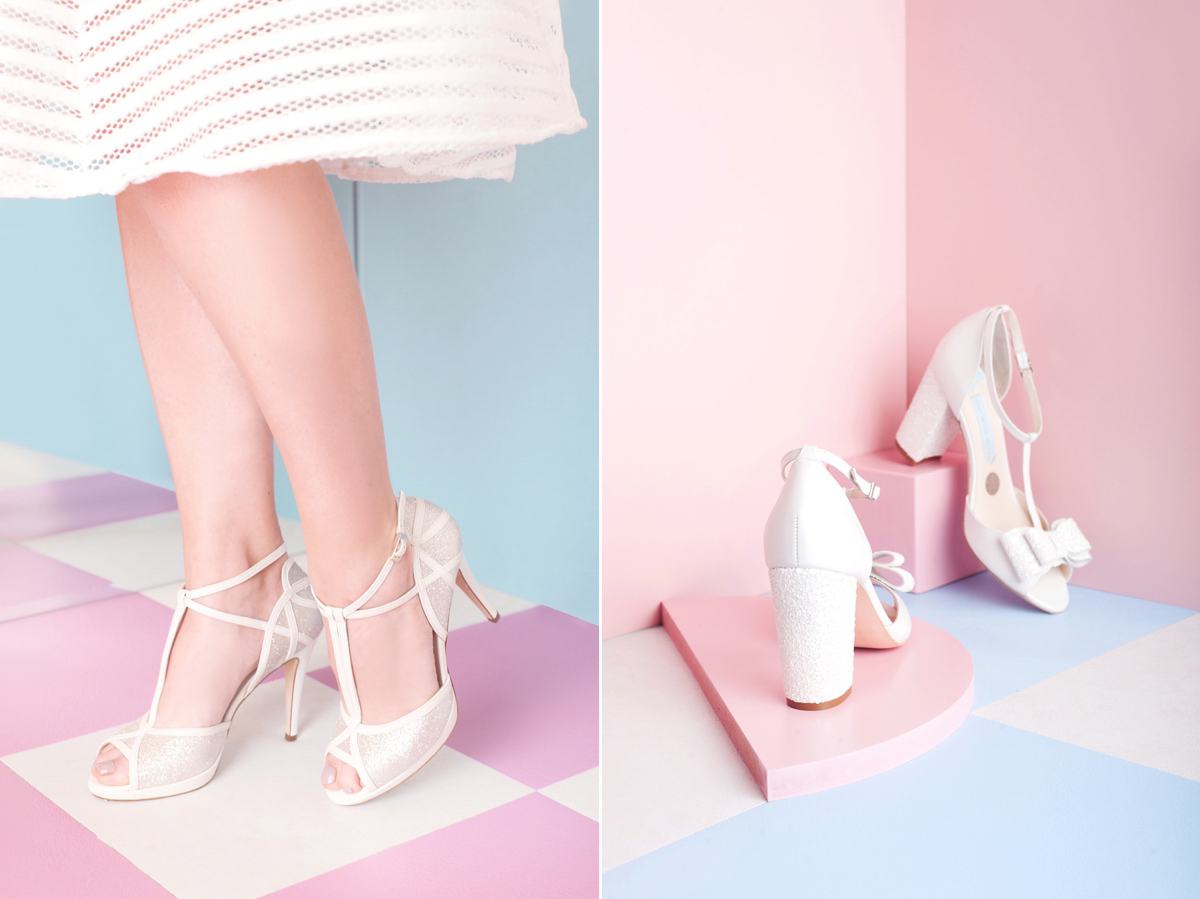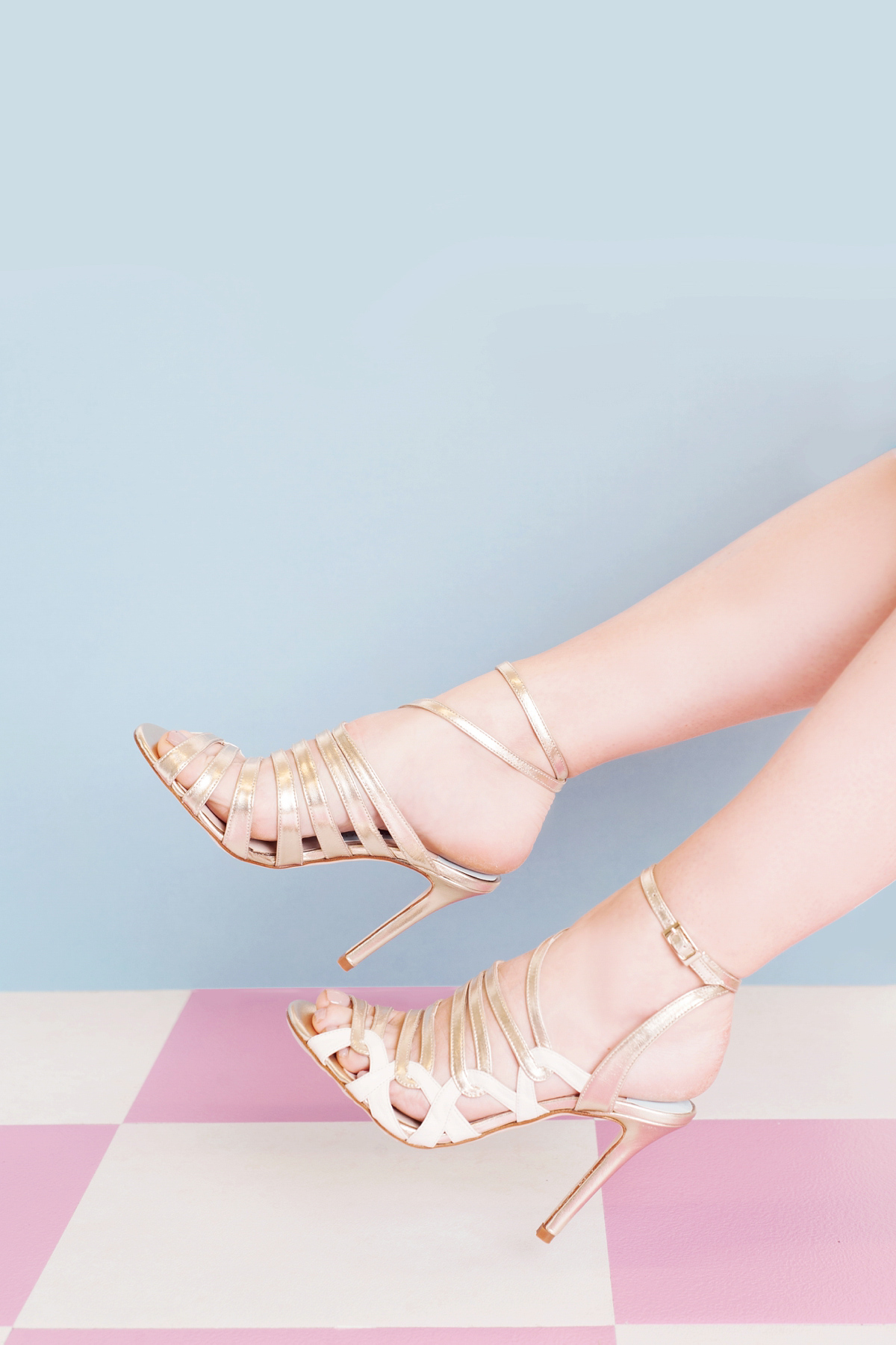 The golden metallic strappy heels remind me of a dancer's delicate-yet-sexy shoes whilst I love the combination of blue suede and silver mirror heels in another design.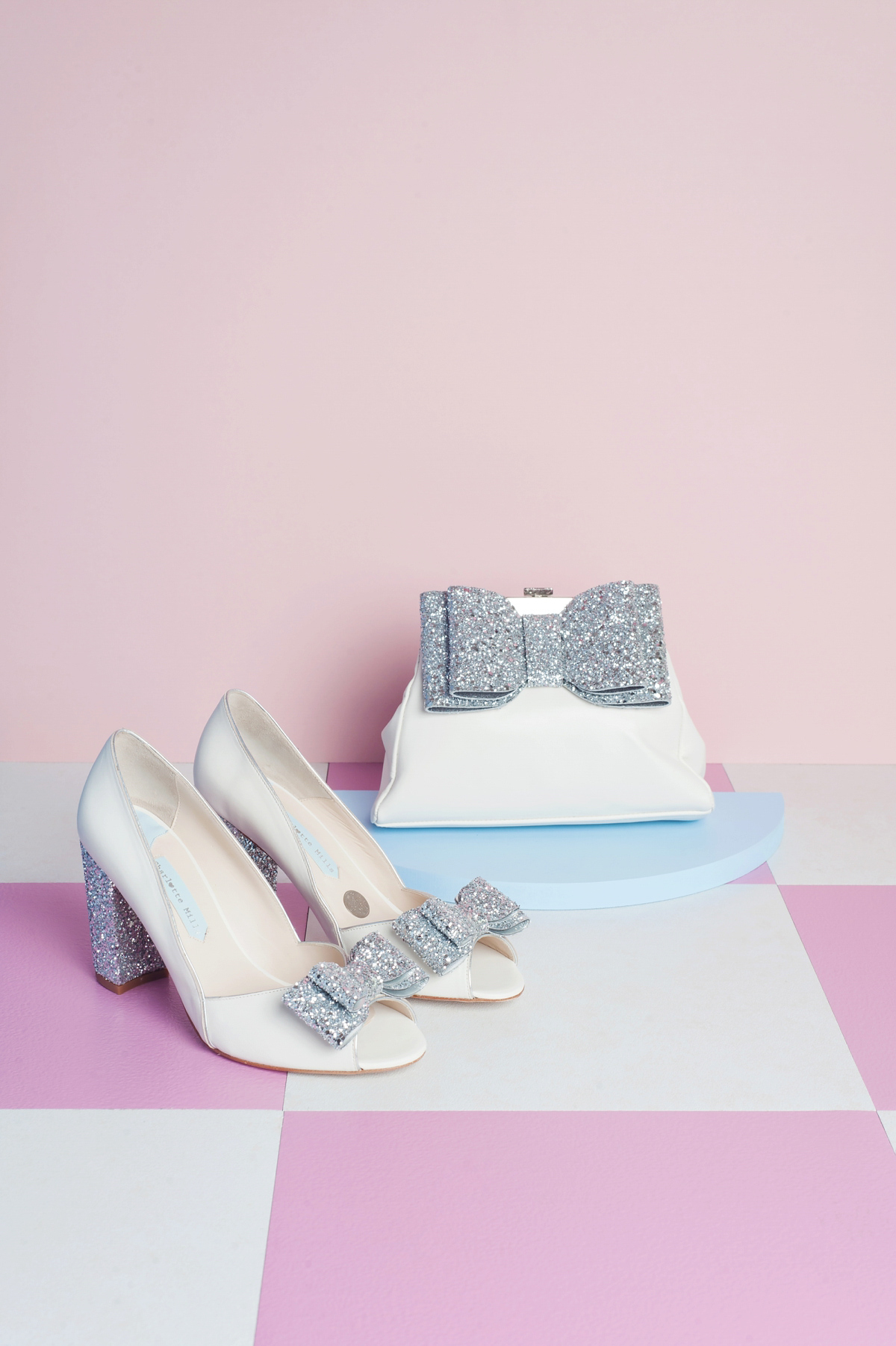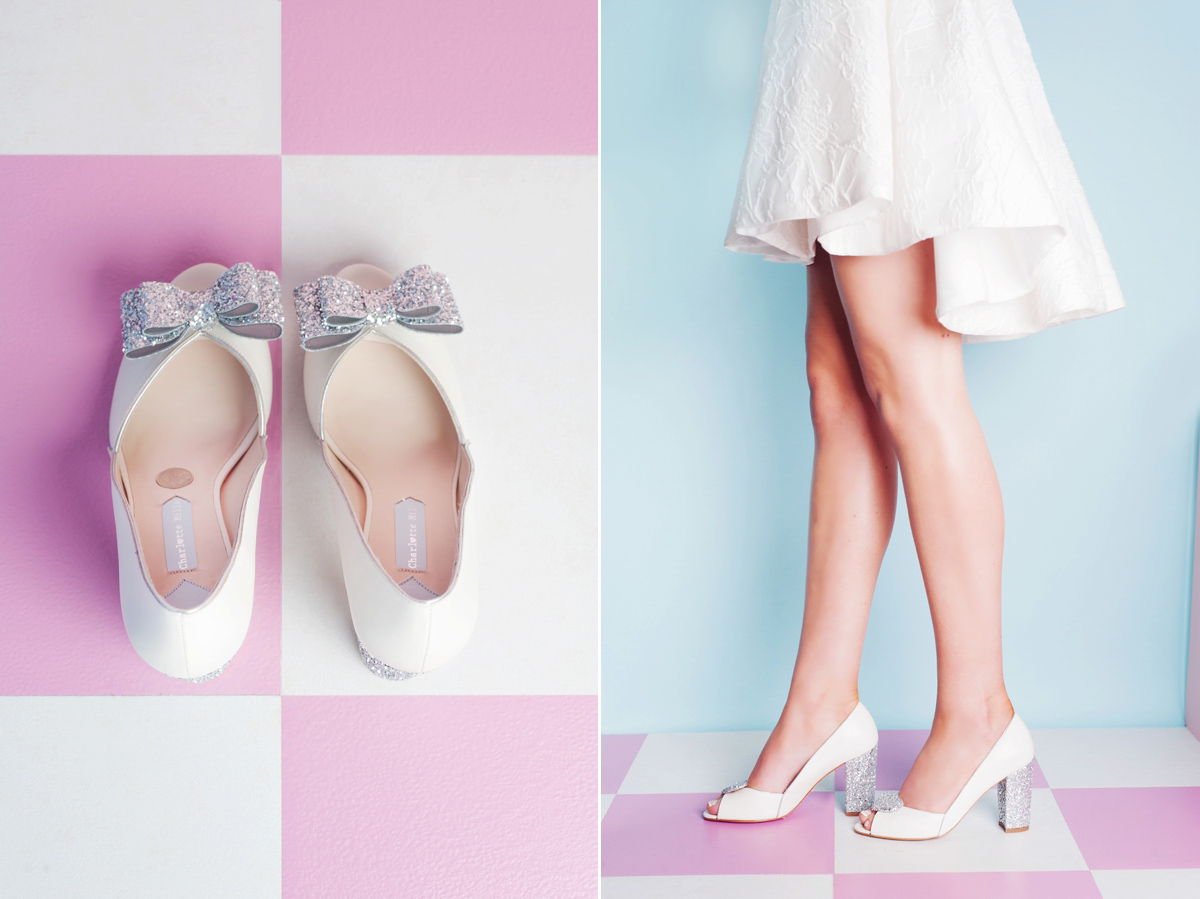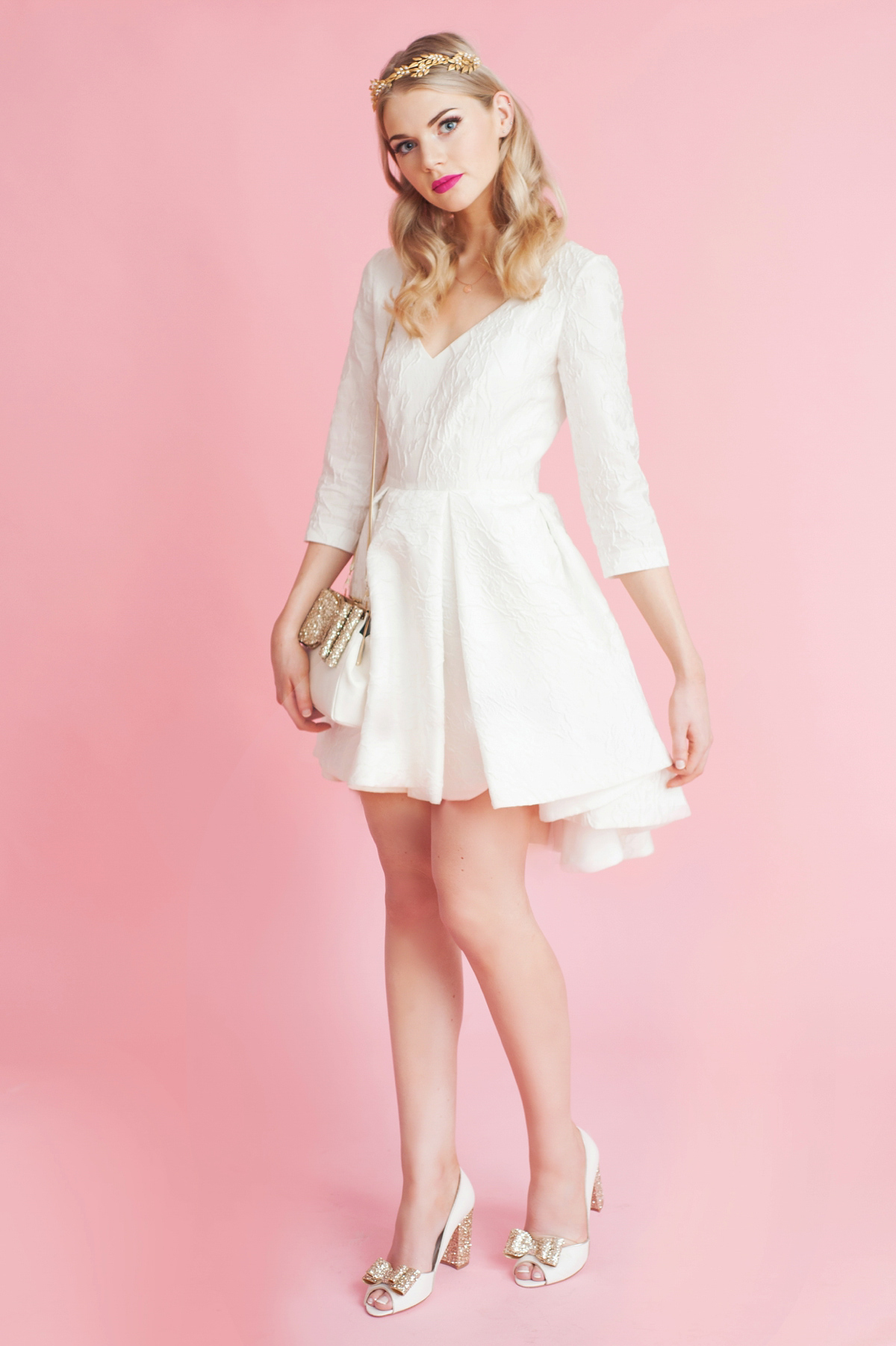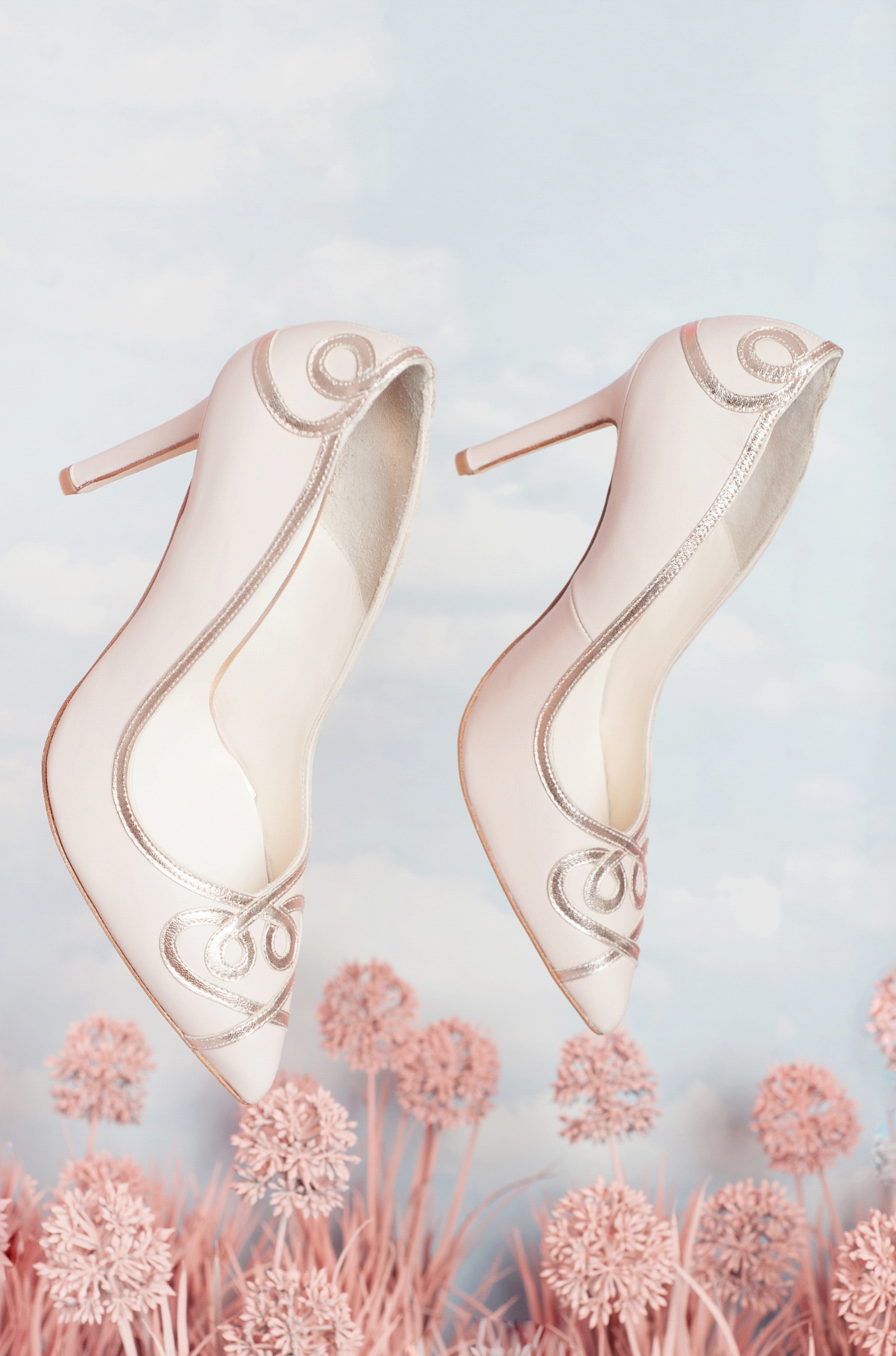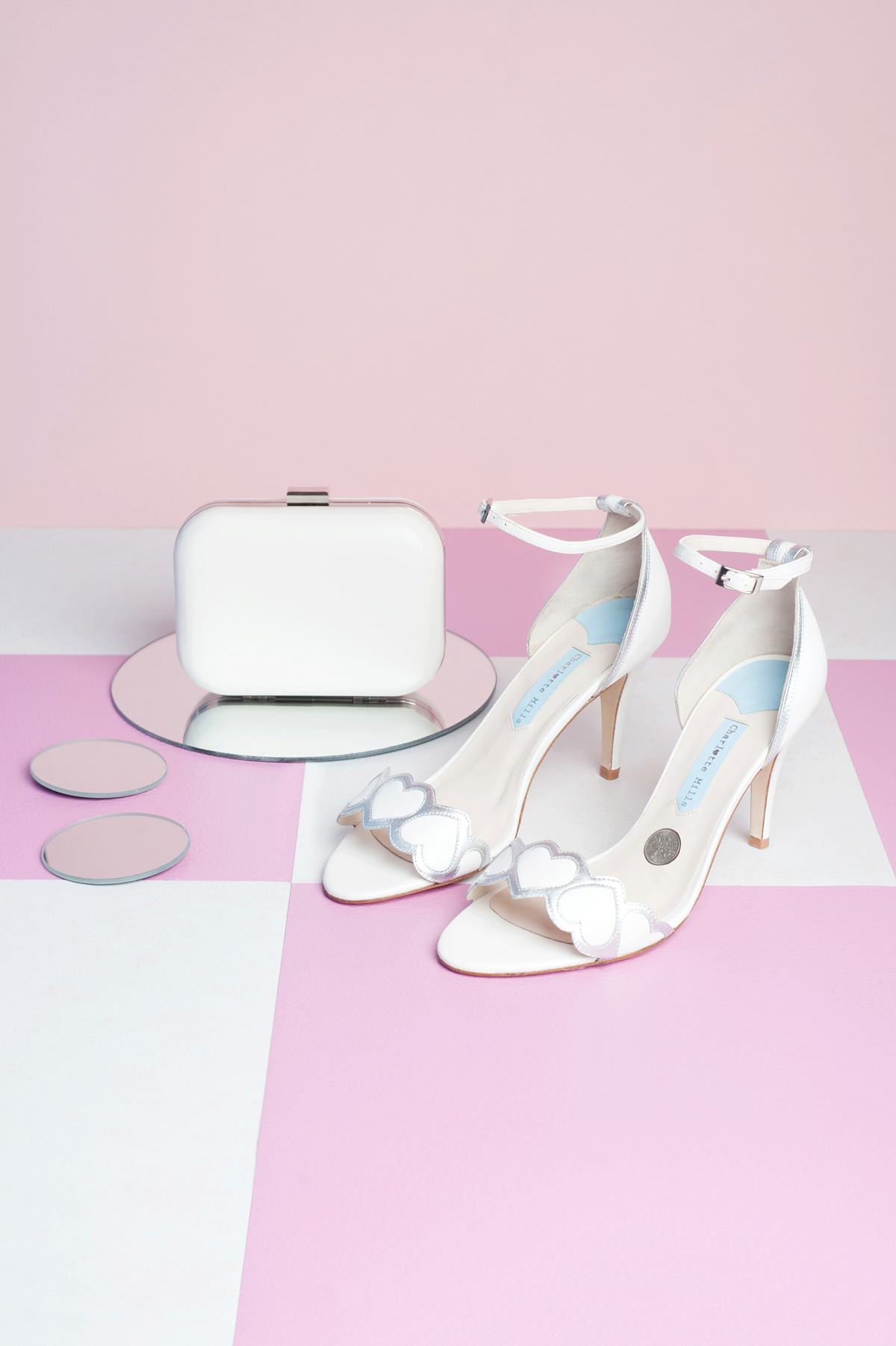 There's certainly a sense of the 1920s too with the round toe T-bar designs but, as Charlotte said, many of the others have a much more modern feel and all of those super feminine straps and heels are simply glorious. I love the colour combinations too and the option to be traditional or more daring means that whatever your bridal style, there are shoes for your to love in this collection from Charlotte Mills.
"Just like last season, the new styles are hand finished with a silver sixpence and the leather sole is embossed with the rhyme itself. The sixpence is also the 'something old', the 'something new' is obviously the shoe itself, the 'something blue' can be found inside the shoe and there will also be 'something borrowed' in the shoebox. Brides tell me they love this idea and it's unique to Charlotte Mills."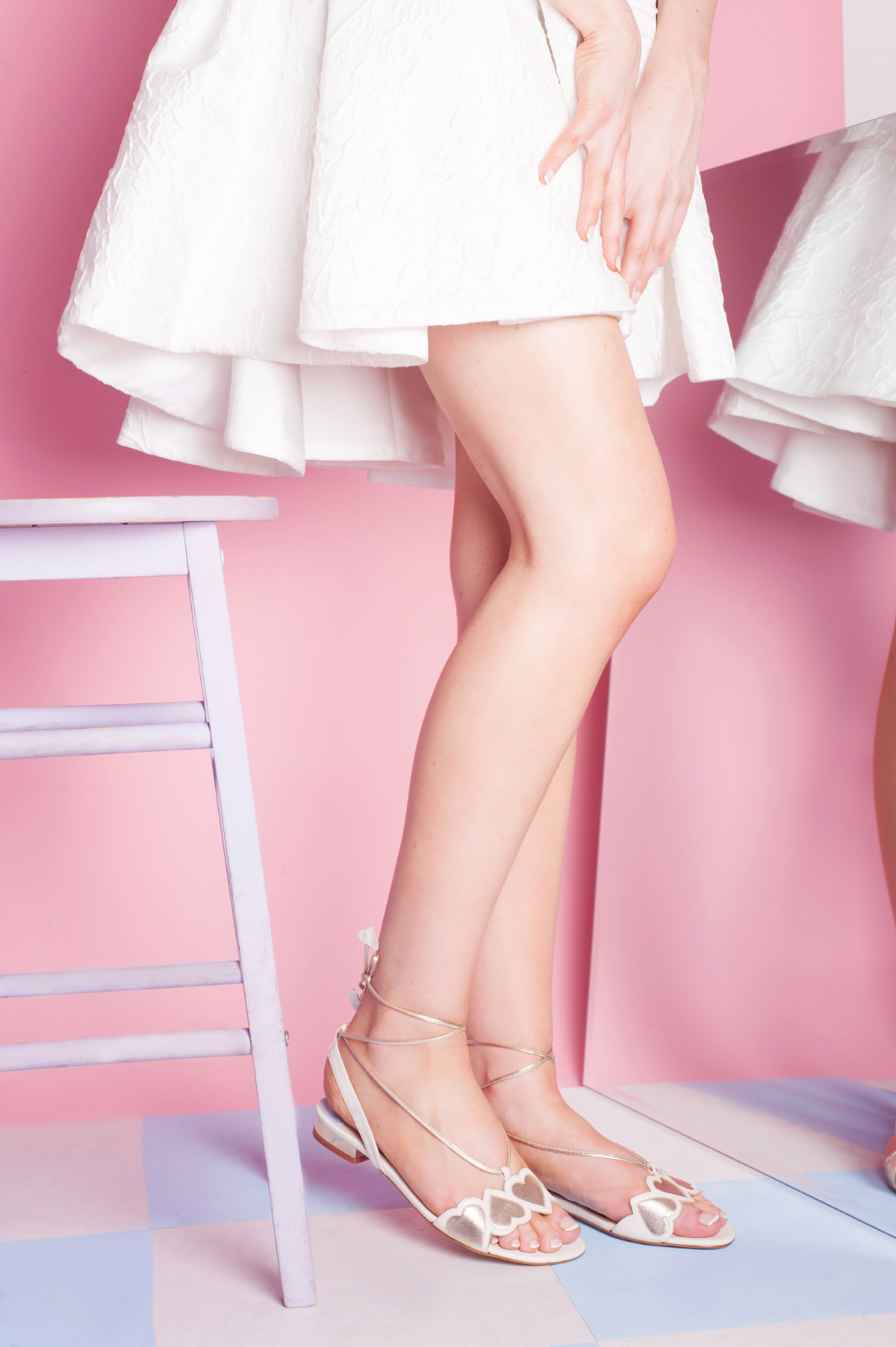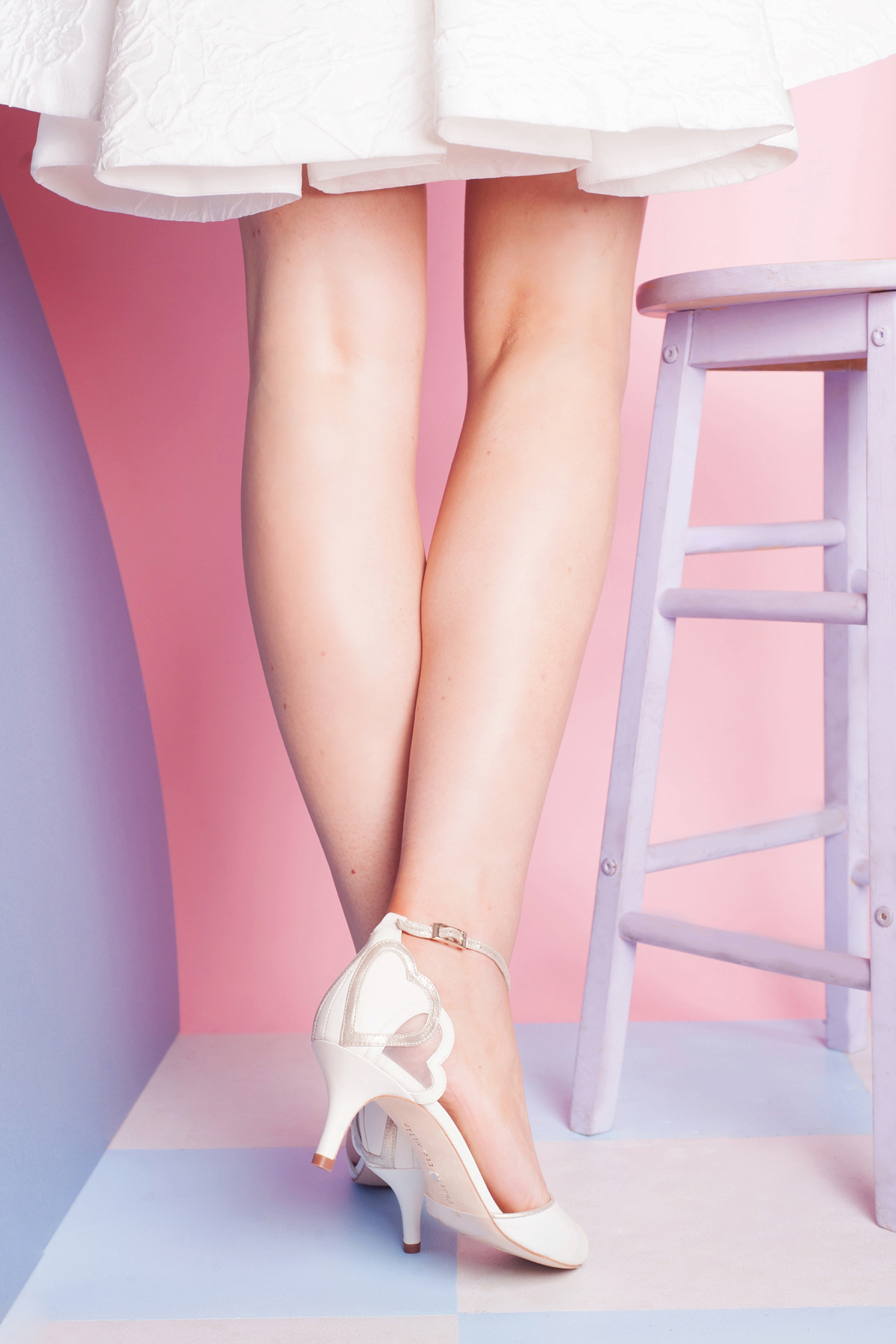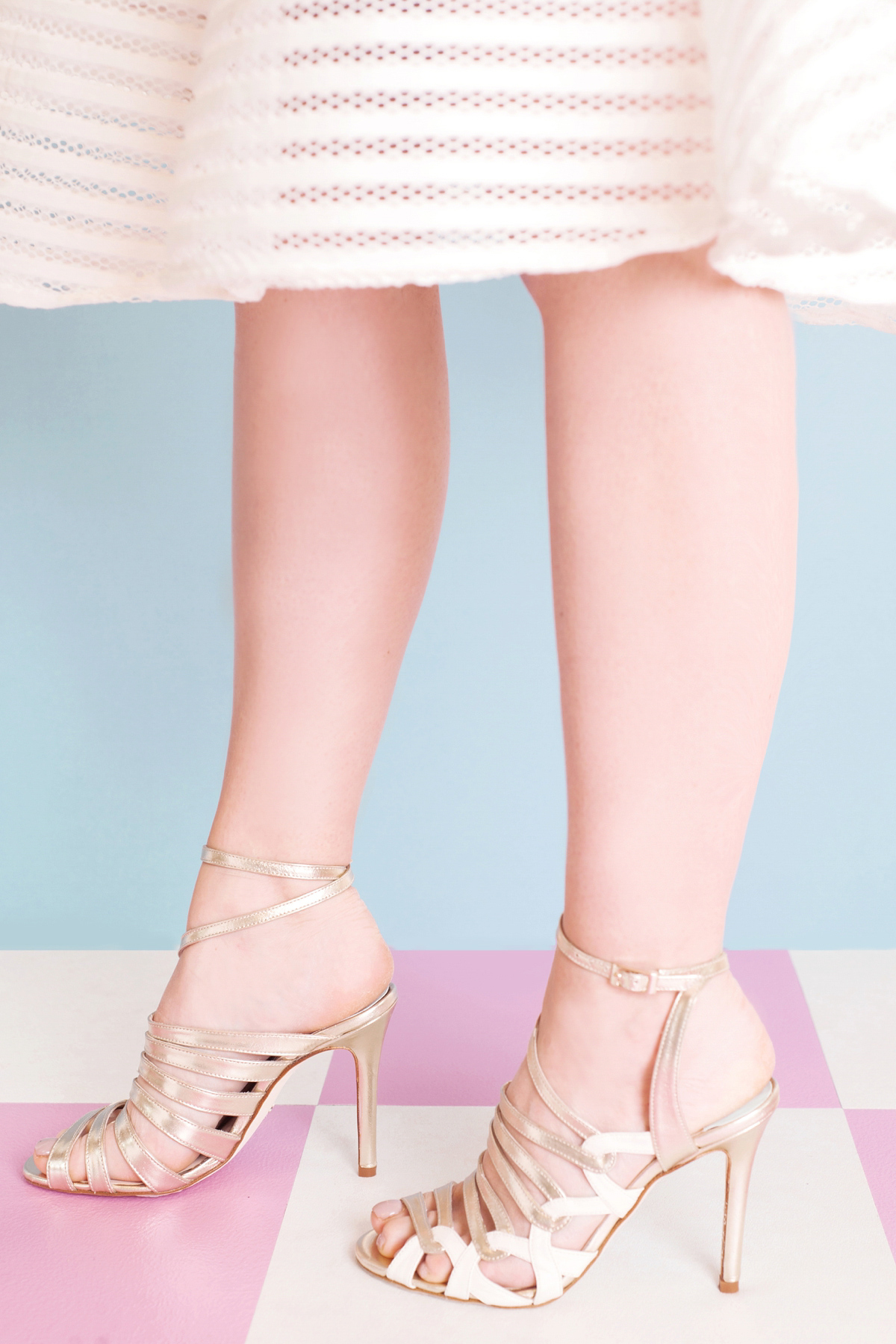 "For as long as I can remember, I've always wanted to design shoes. I attended Cordwainers at London College of Fashion where I gained by BA in footwear design. I knew I wanted to create my own brand after designing a bridal footwear range for my final year show. This is where the dream began."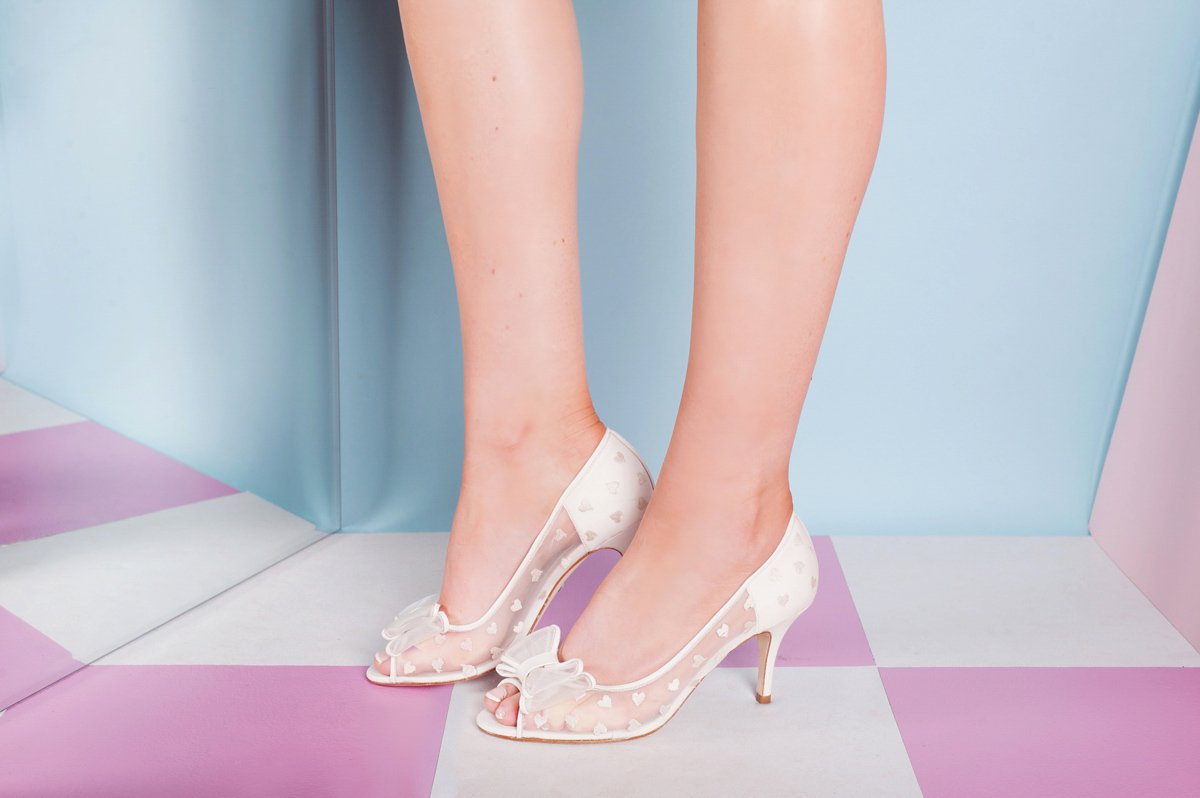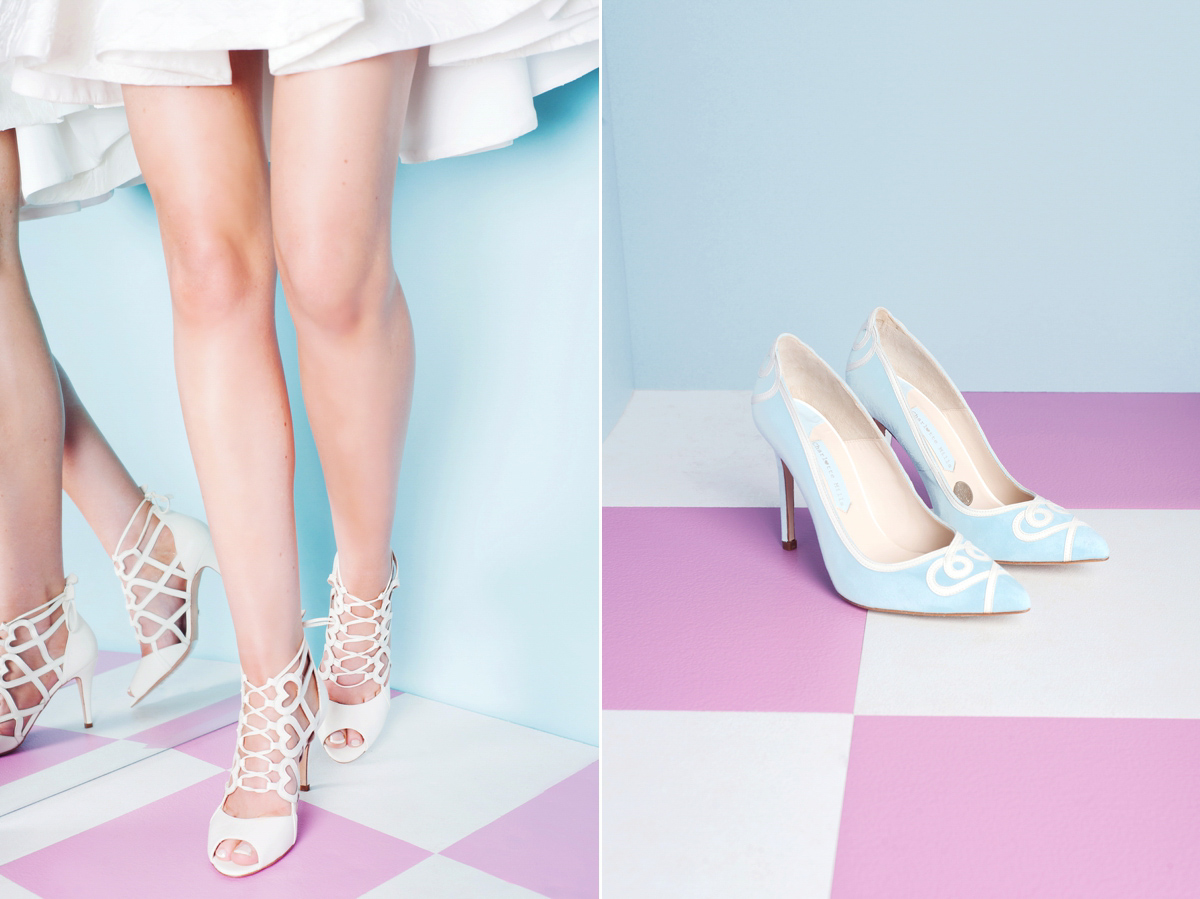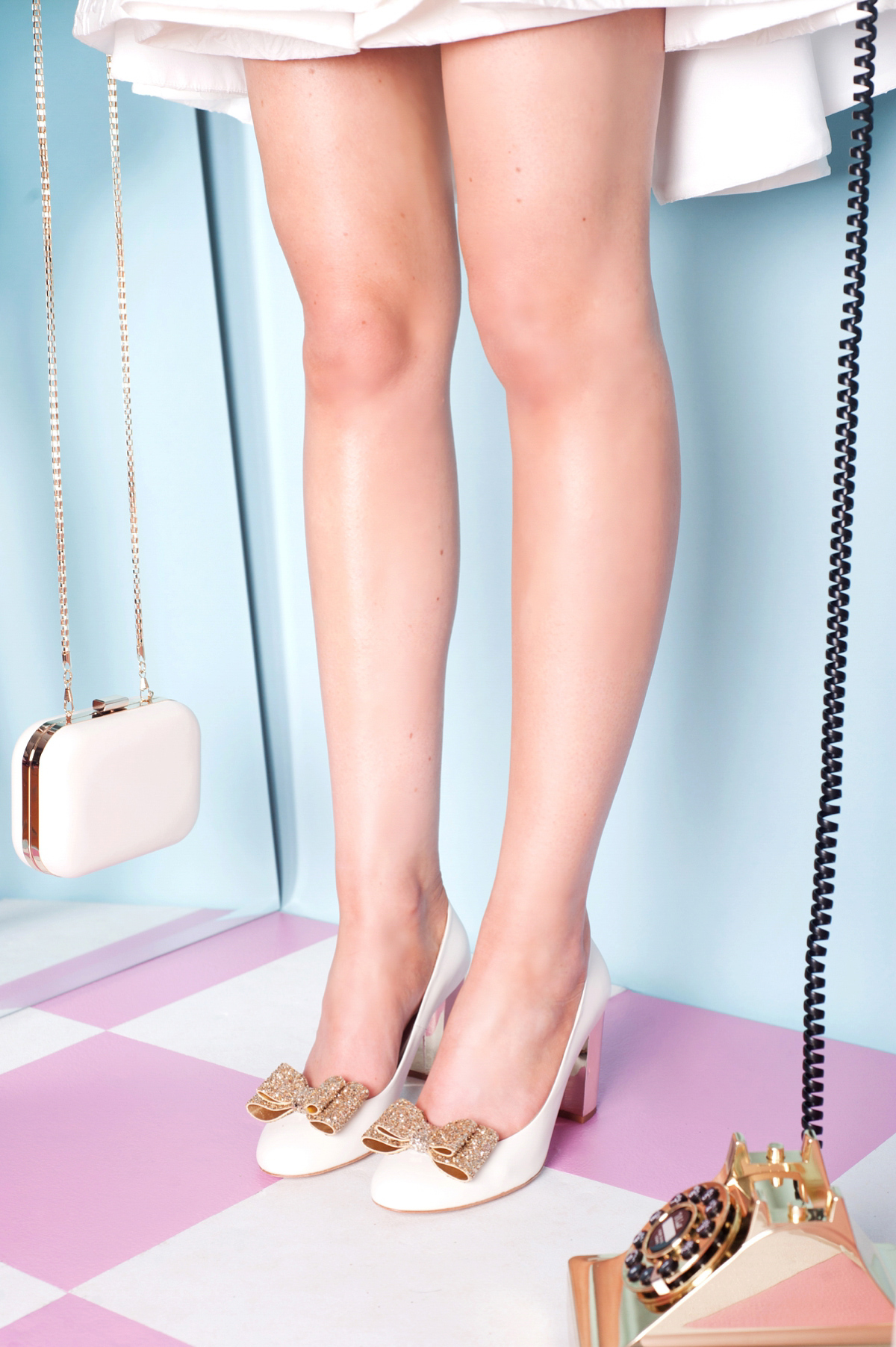 And Havana Nights from Charlotte Mills will certainly make many brides' dreams come true.
Charlotte Mills will also be hosting their annual Sample Sale on 4th & 5th June at their boutique in Saddleworth. Running from 11am to 4pm on both days, this is a huge Sample Sale to clear old lines, model samples and shoes with slight blemishes. The sale includes one-off styles, current and discontinued lines in sizes 3-8. And the best bit? Shoes start from just £15!!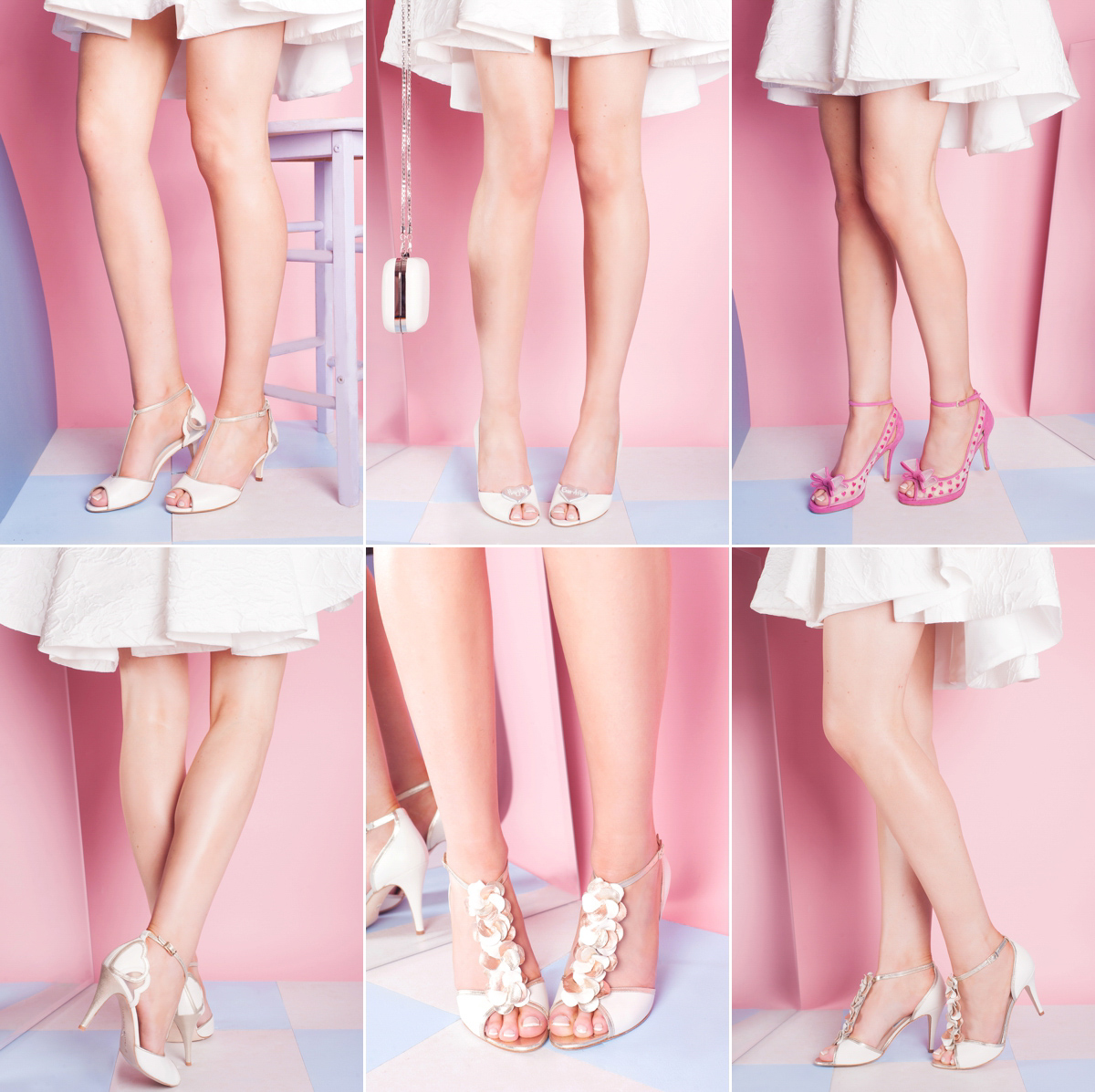 Wedding shoes from Charlotte Mills range in price from £150 to £295 and you can find out more online.
The Charlotte Mills boutique can be found at St Chads, off High Street, Uppermill, Saddleworth, OL3 6AP. The doors to bridal shoe heaven are open Monday to Friday 9.30am-4pm with Saturday and Sunday openings by appointment. You can get in touch with the boutique on 01457 879900 or via [email protected].
If you're unable to visit Charlotte's boutique in person, Charlotte Mills wedding shoes are stocked by over forty retailers around the world and you can, of course, purchase your shoes online from the Charlotte Mills website.
If you'd like to view Charlotte's latest collections, shop securely or just find out more about this proudly British brand, do take a look at the website. You can also connect with Charlotte via Facebook, Twitter and Instagram for regular glimpses into her super shoe-filled world.
Love Tamryn x
Shoes: Charlotte Mills
Photography: Emma Pilkington
Stylist: Natalie Armin
Dresses: Rime Arodaky from The Mews Bridal and Suzanne Neville
Make-Up: Hannah Gill
Model: Gigi at J'Adore Models
This is a sponsored post