This morning we shared a Christmas wedding, and this afternoon on your favourite wedding blog, we're at New Years Eve! Olivia, a Junior Doctor and Ashley, a Consultant Planner were married on the 31st of December 2015 at St Chad's church in Middlesmoor, Nidderdale in the breathtaking North Yorkshire Dales. Their reception was held at the bride's mother's home in two Papakåta teepees complete with firepits and decorated with lots of greenery and festoon lighting. Olivia's stepdad also created a bar, dance floor and rustic chill-out areas in the barns using items from the house and charity shops making for a cosy and intimate celebration. Photographer Steven Rooney has captured the day beautifully and made the most of the gorgeously atmospheric mid-winter light.
"We had our reception at home so wanted to make it as personal, relaxed and fun as possible. We didn't have a colour theme or specific style but added lots of personal touches to make it unique for us, for example, as a nod to our childhood we had the Indiana Jones movies playing on an overhead projector behind the home-made bar in the barn. One of the great things about having the wedding at home was that most people came back the following day to continue the party and finish off the food and drinks."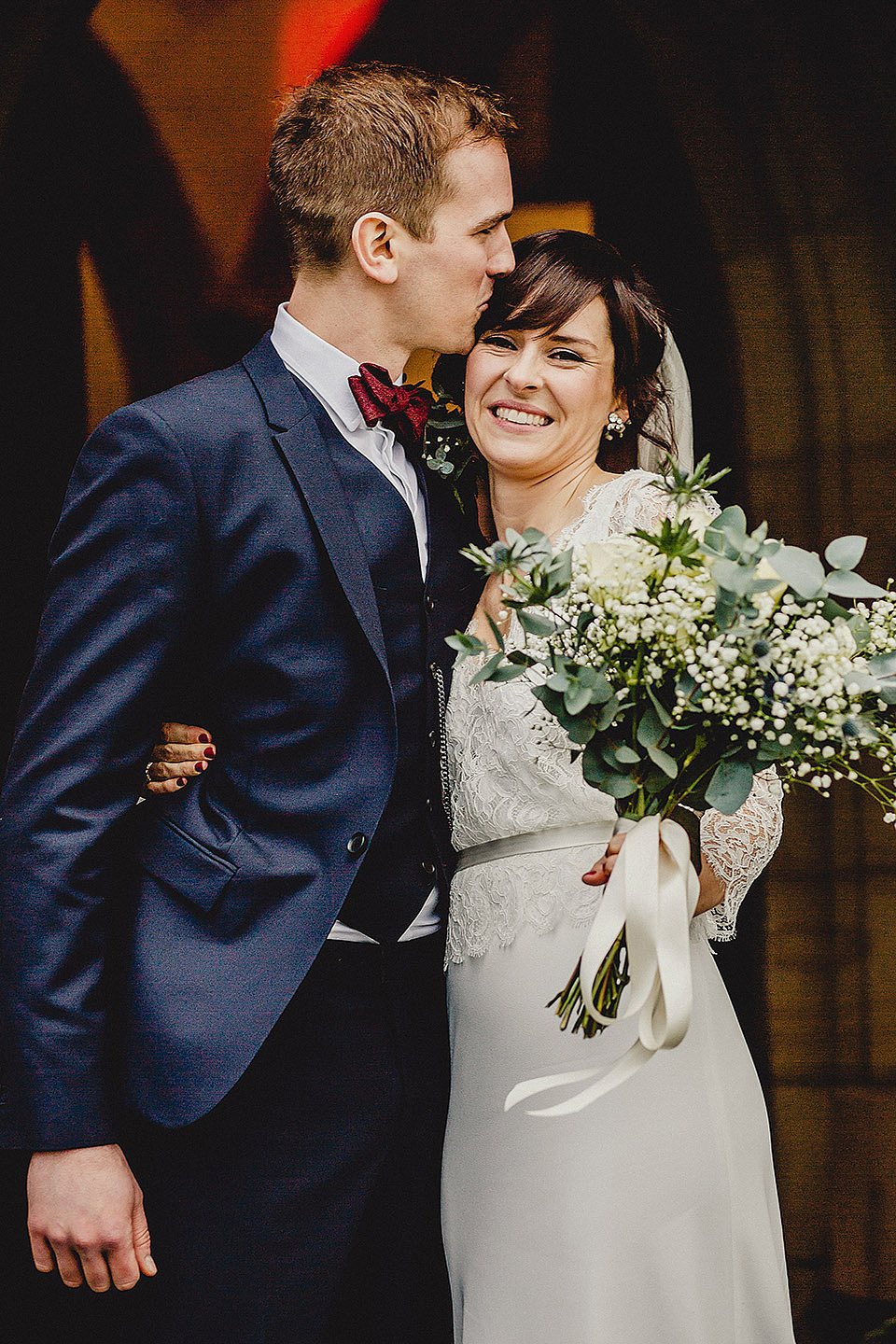 Bride Olivia looked radiant in her lace Charlie Brear dress. She only needed to add a gorgeous pair of sparkly Jimmy Choos, a soft veil and some fresh flowers to her hair. To keep the winter chill at bay Olivia donned a beautiful white ostrich feather jacket after the ceremony.
Ashley makes a very dapper groom in his three-piece suit from The Kooples and burgundy wool bow tie and pocket square. I love how the accessories add a wintery texture, perfect for a crisp December day.
"Ashley had all of the bow ties and pocket squares for the best men and groomsmen made from different fabrics in Soho. He presented them as gifts on the morning of the wedding along with a signed classic book he'd chosen for each of them."
Olivia's best girls all wore pretty white Reiss dresses with fresh flower crowns with each bridesmaid making their own the night before so they were all different. I love that they all donned grey wool wraps after the ceremony.
"I loved the vintage feel of my Charlie Brear dress and the option to 'mix and match' with various tops and skirts to create a more unique outfit. I liked that the dresses were all made in the UK too."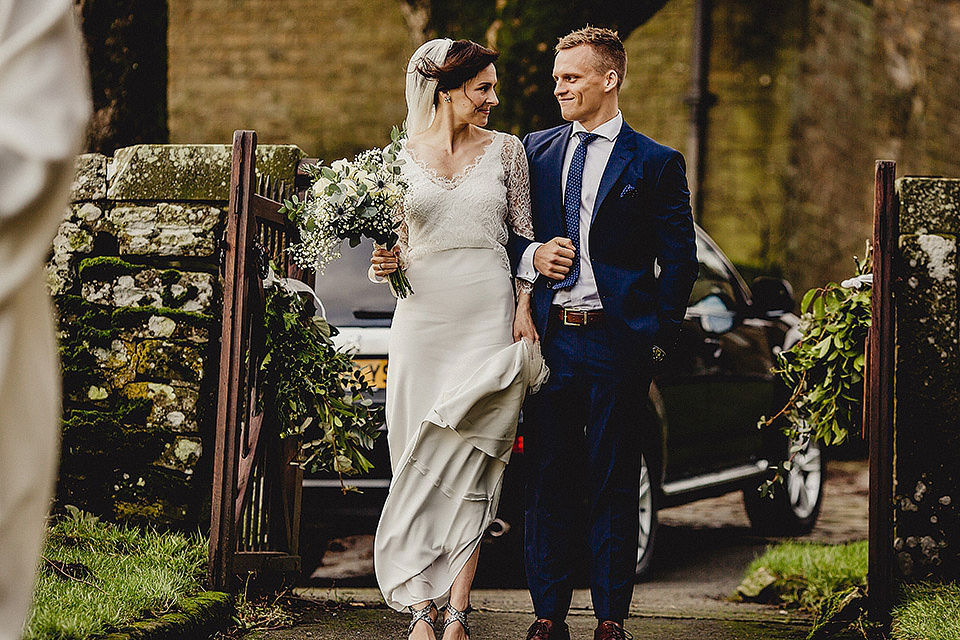 Olivia's brother Edward walked her down the aisle to 'The Throne Room', also known as the end title song from Star Wars. A brilliant song choice to get everyone in the mood. Later in the ceremony, two of her bridal party girls did a surprise joint reading of a Beatles song.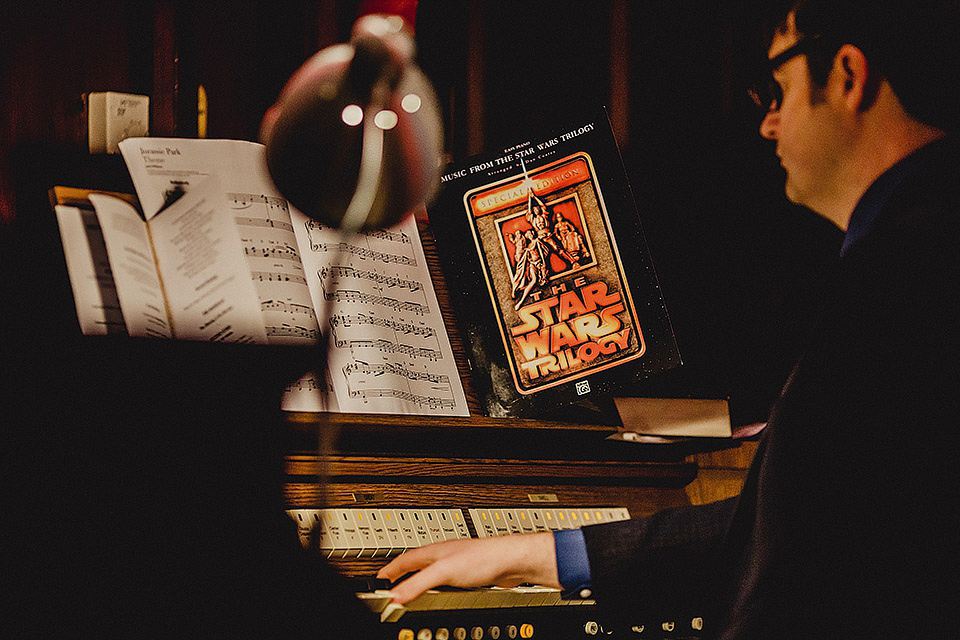 "We met at the end of University in Manchester, where we lived for several years before moving to London in 2013. Ashley proposed at the top of St Paul's cathedral on Friday the 13th (not unlucky for us!) in February 2015."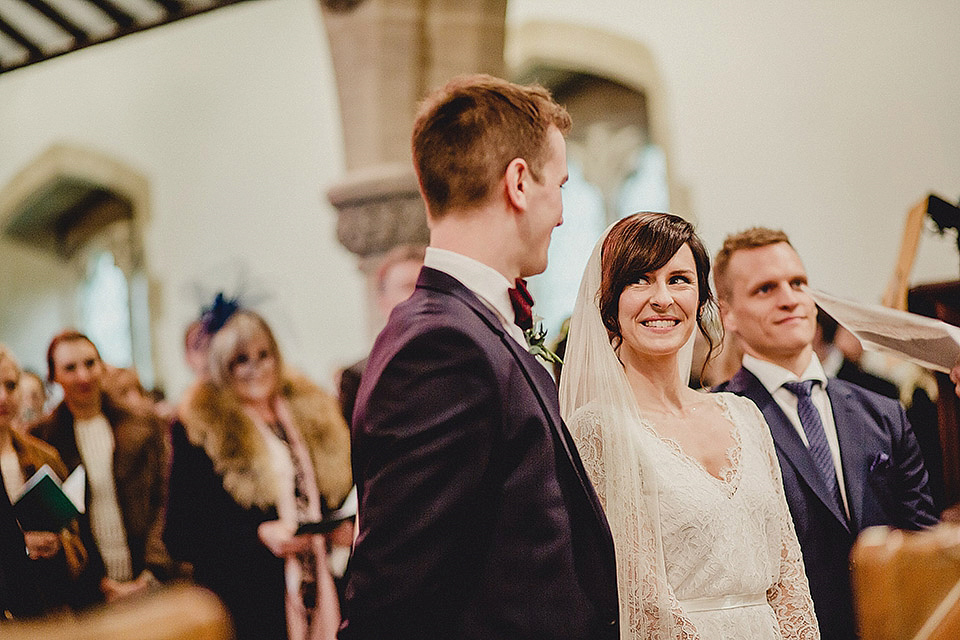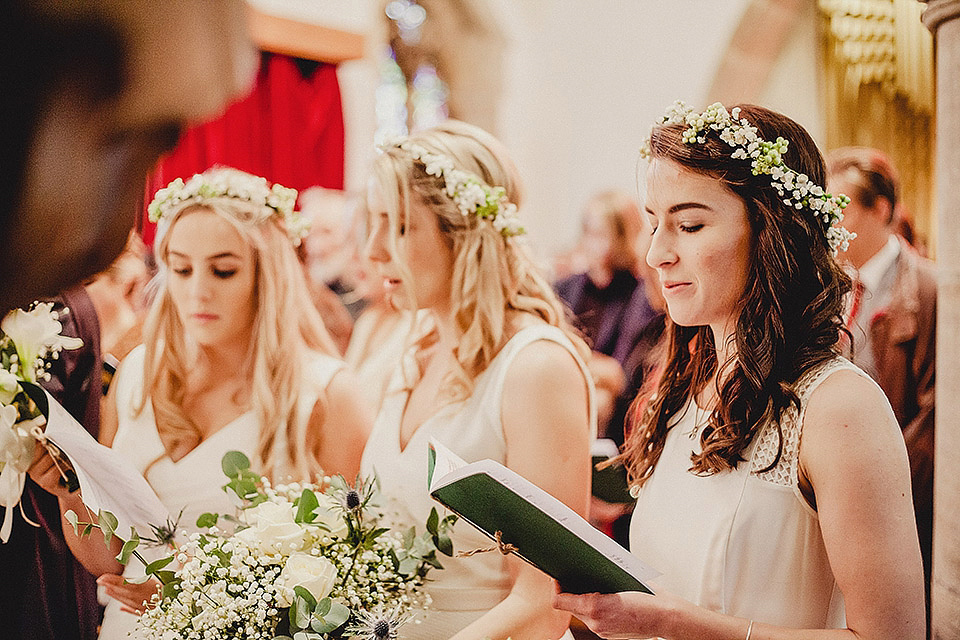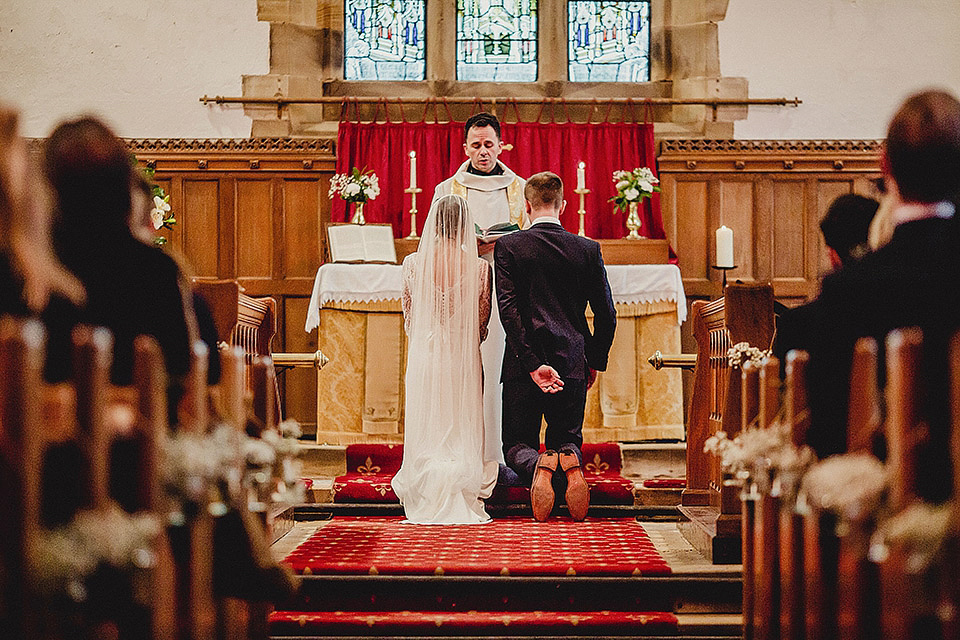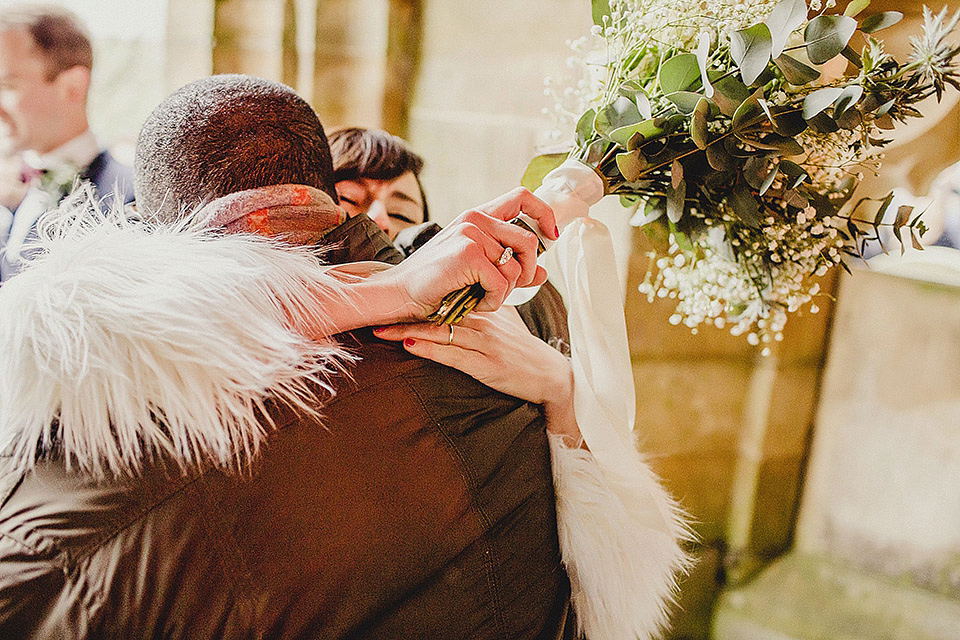 Steven Rooney Photography has really captured the excitement of the day. I adore the images of the newlyweds after the ceremony and the images of the couple and their guests revelling in the beauty of the fireworks above.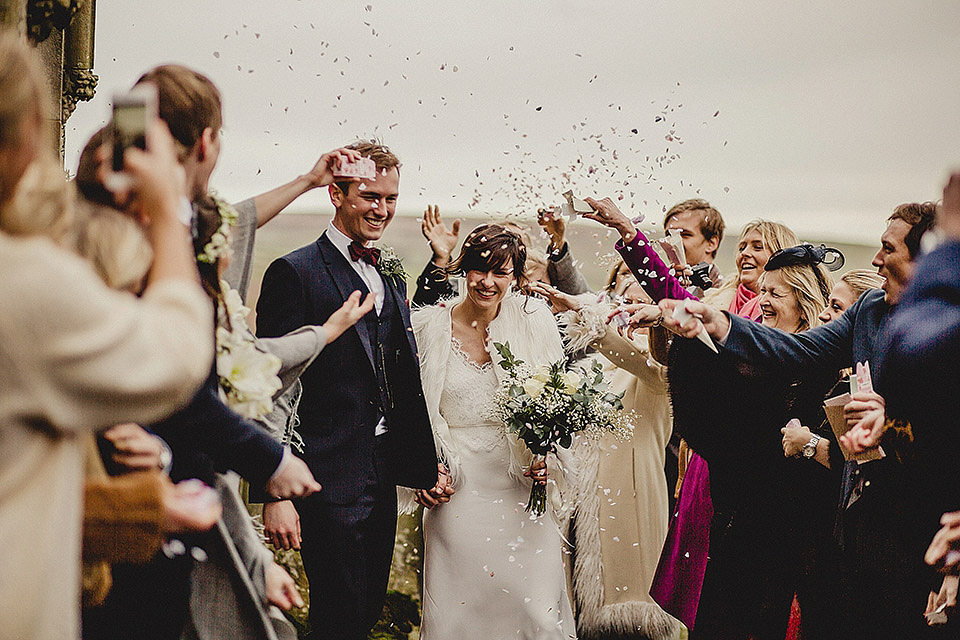 "Steven's friendly and gentle manner make him really easy to get on with and most importantly trust. If you really want to enjoy your wedding day without the fuss and hassle of having to stand still for hours posing for photos then Steven's reportage style is for you. We hardly even noticed he was there yet he captured the atmosphere of the day perfectly."
Instead of traditional favours the couple made a donation to two charities close to their hearts, The Natalie Kate Moss Trust (supporting individuals who have suffered a brain injury through university life) and The Brain Tumour Charity, on behalf of their guests.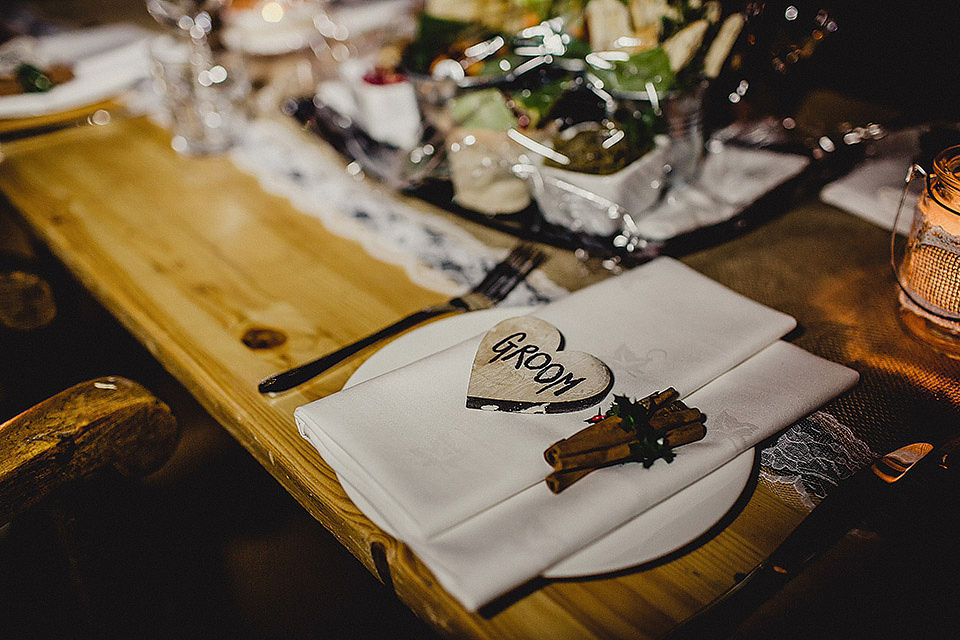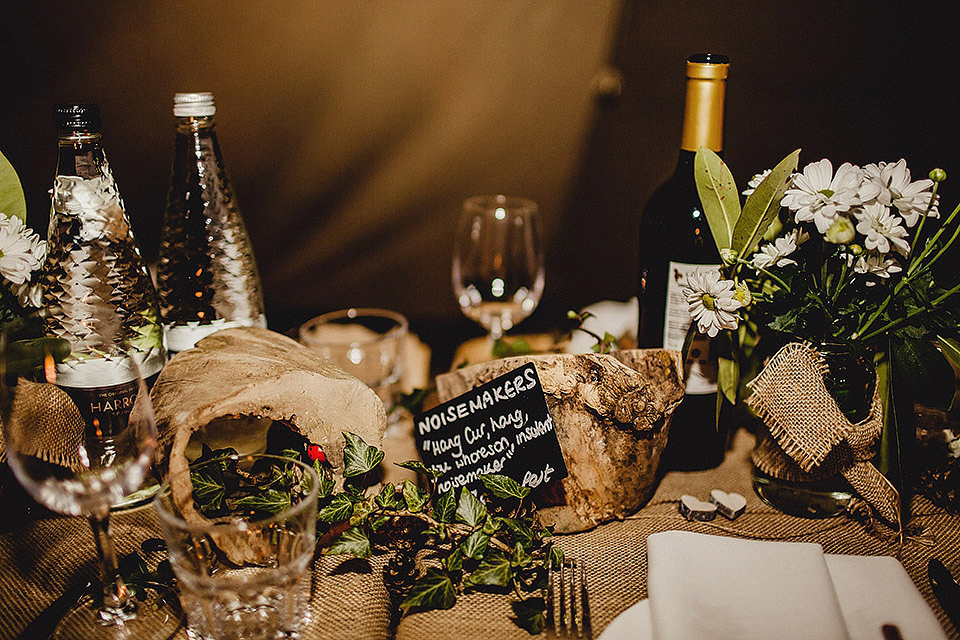 The Dominos provided the entertainment for the evening and there's no doubt from the images that they well and truly rocked the teepees until the early hours.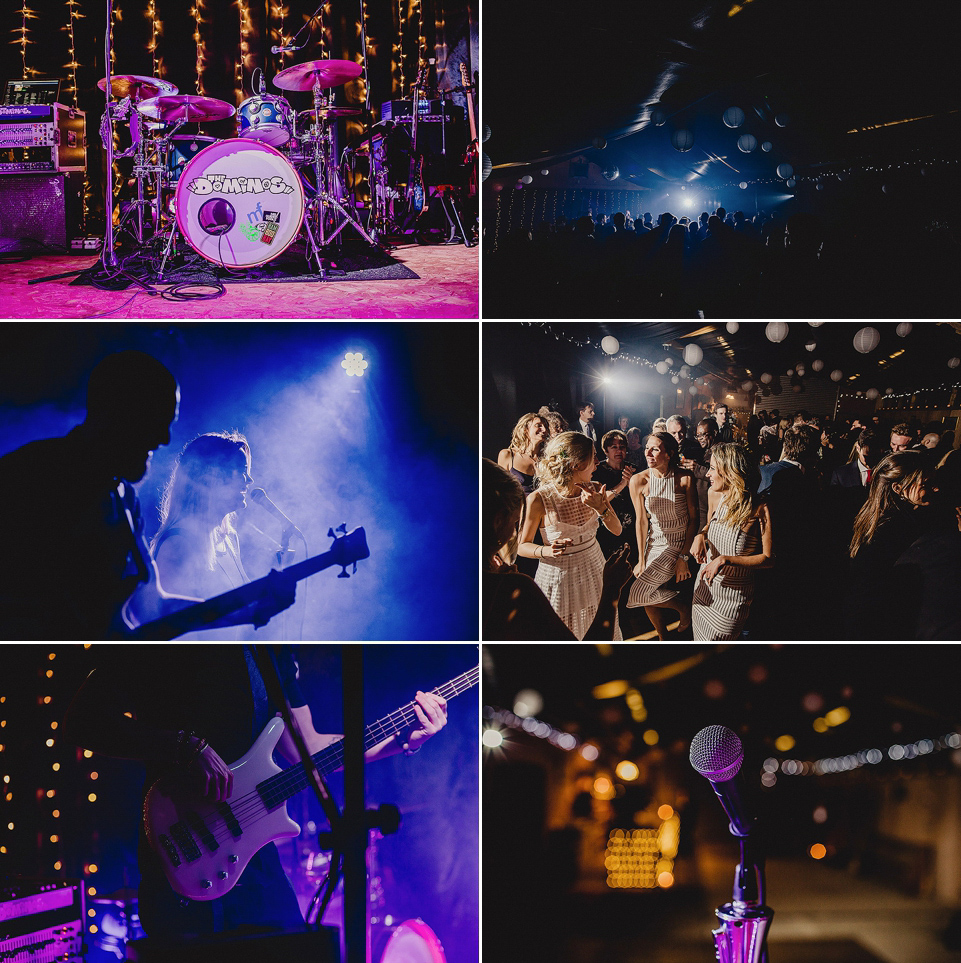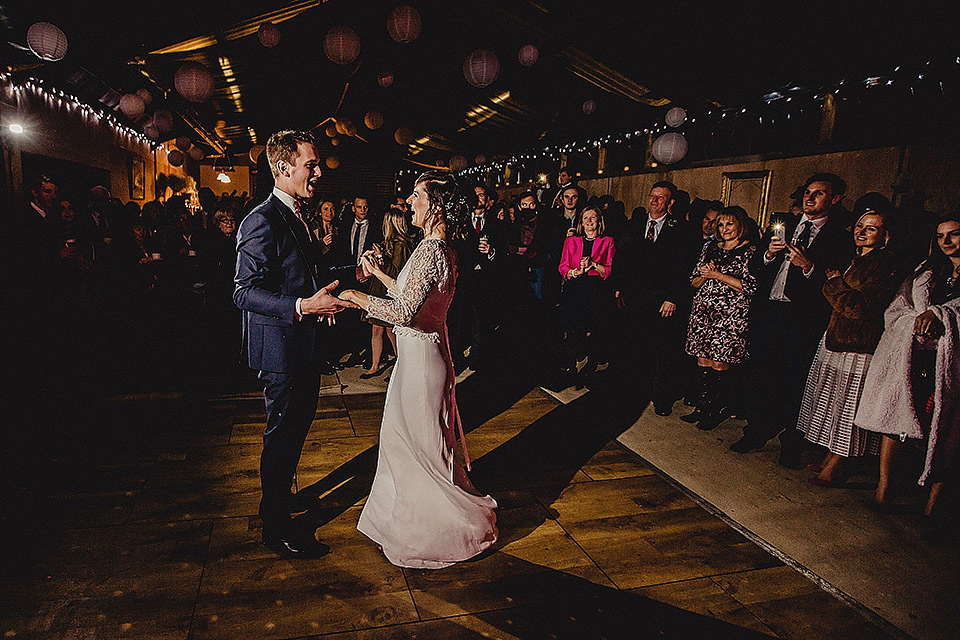 "It's impossible to choose one favourite part of the day, from start to finish was one huge favourite part. We had lots of people back the following day for an informal lunch but they ended up staying most of the day and we finished almost as late as the actual wedding night. It was an awesome opportunity to catch up properly with each person and then relive memories from the night before."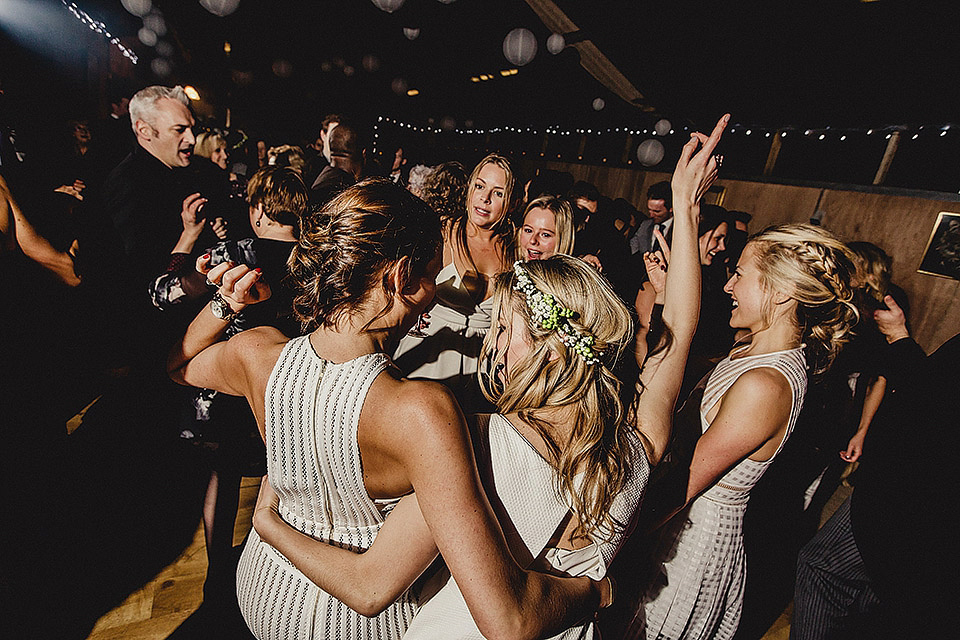 Words of Wedded Wisdom
"Plan where you want to have your group shots, especially if it's winter and you need to have a indoor back-up option. Your wedding day should reflect your personalities, don't get too distracted by what other people are doing or suggesting you do. Use family and friends as much as possible, they love helping and you end up with a much more personal and unique wedding as a result. Step back at several points during the day with your new husband/wife to take it all in and watch all of your loved ones enjoying themselves."
Thank you so much to Olivia and Ashley for sharing your gorgeous wedding with us. Thanks also to Steven Rooney for the stunning images, it's easy to see why he was named last year as one of the top 100 wedding photographers. If you are catching up on the week we featured another NYE wedding earlier this week.
Wishing you a fabulous rest of the week,
Love Caoimhe xx