Oh darlings, this week has been just a 'tad' busy (working parents of back-t0-school children – are you feeling me). So, we're skipping our Friday morning proposal feature this week and going for some real wedding goodness instead, and believe me, this is really bloody good. Leanne and Stefan's wedding took place on 28th November last year with a ceremony at Islington Town Hall, followed by a reception at St John Restaurant in Clerkenwell.
This wonderful example of a modern, relaxed, non-traditional style wedding-day was organised by the talent that is Liz of Liz Linkleter Event Planning & Design, who we are immensely proud to support through our beautiful wedding directory, Little Book For Brides. We're all about telling beautiful love stories on this much loved wedding blog – here's a story that should make you smile (and a little flash of the brides incredible Alexander McQueen gown!). And these beautiful images captured on film were taken by fine art film photographer Katharine Peachey of Peachey Photography.
"When I was young, I thought it was 'ring bear', as in the animal, and not 'ring bearer'! (and by young – I was well into double digits!). My sister-in-law found this story particularly hilarious and used it as inspiration for the little ring 'bear' outfits. She pulled the whole thing together and my nieces looked absolutely adorable and carried out their duties to perfection. My nephew was another star on the day and acted as our MC with comedic timing of a seasoned pro. My new nieces and nephew really enhanced the day and we were both so grateful to have them involved."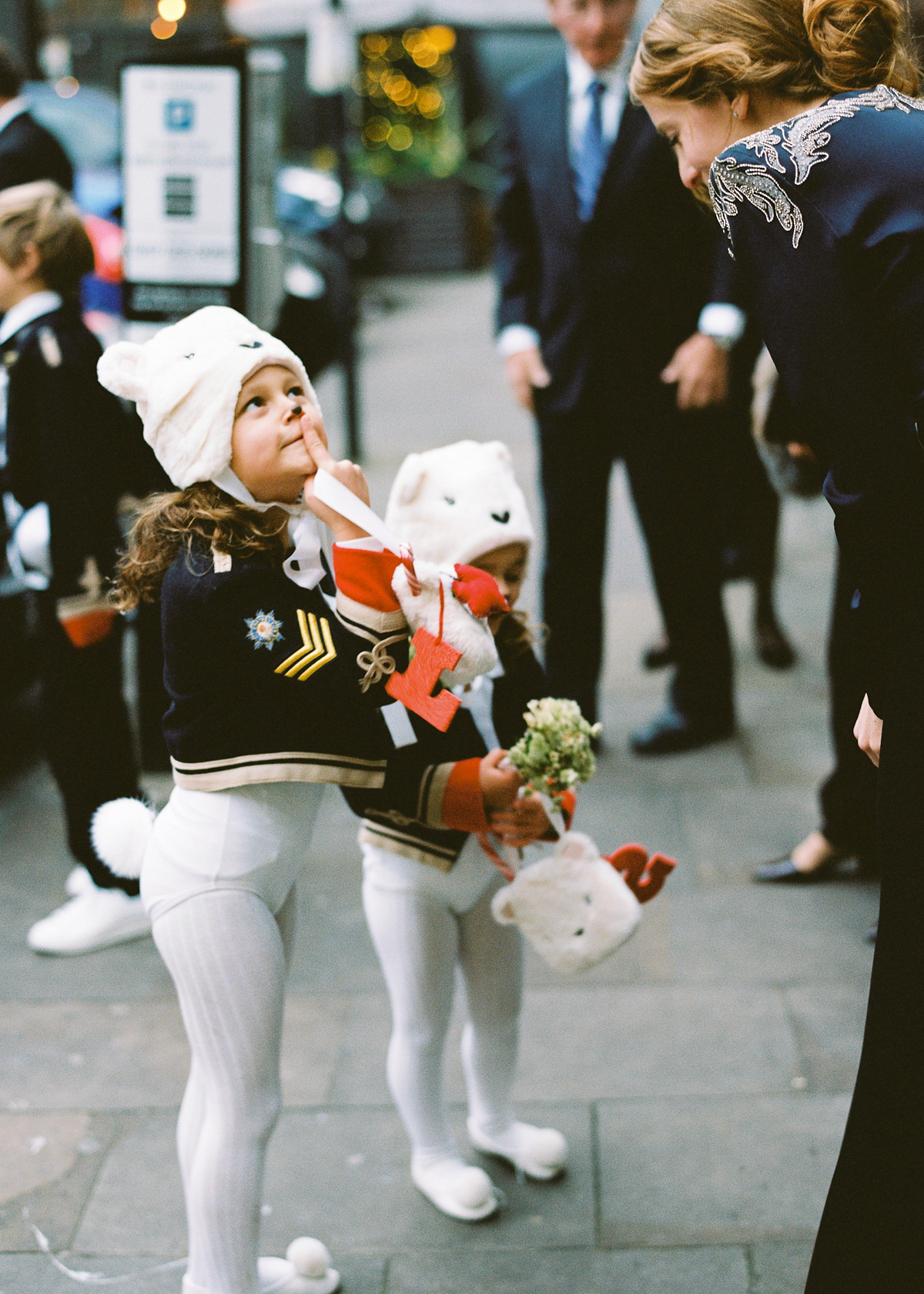 "We got engaged while on holiday in Biarritz, France. We both love the sea and were swimming off Plage du Miramar, out to a big rock to jump off when en route and to my complete surprise he pulled out a ring and asked me to marry him. His mum had very kindly lent him her engagement ring to use for the proposal and we later had a ring made by the exceptionally talented Emma Franklin.
We were engaged for just over a year before the big day."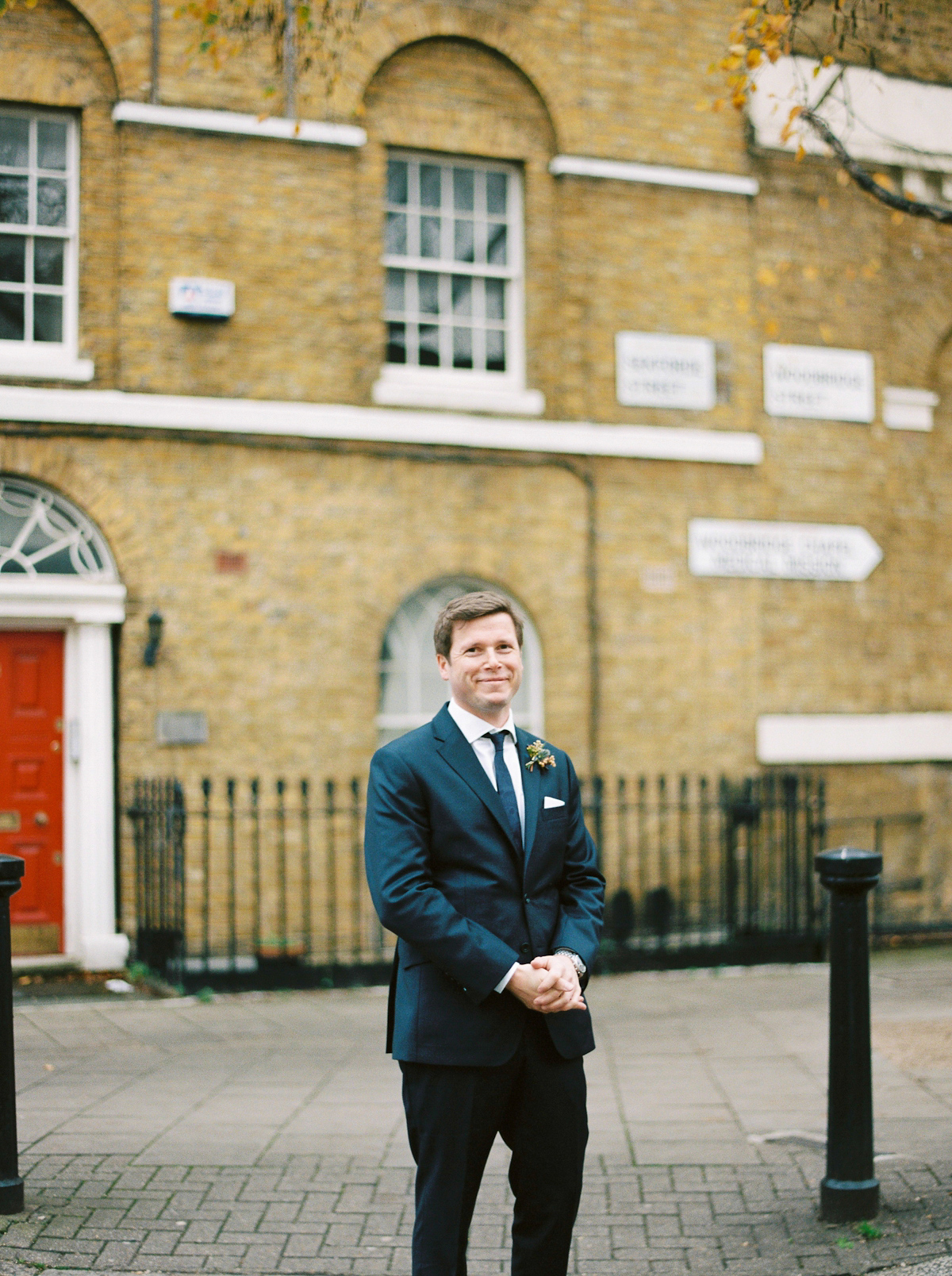 "I really wanted the day to be modern and stylish – one that allowed our guests to feel comfortable and have fun. We both love London and wanted to build our day around it."
The couple enjoyed an intimate 'first look' before making their way to Islington Town Hall for their ceremony.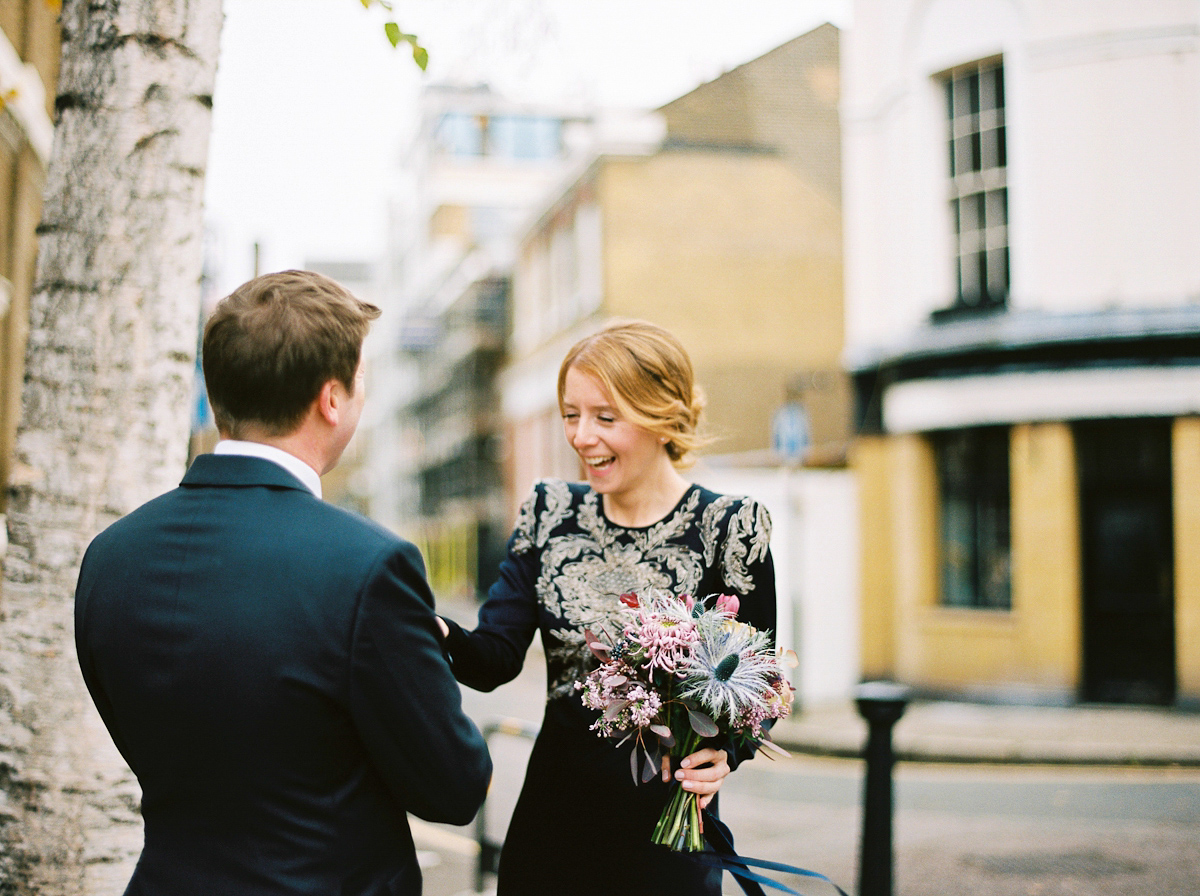 Leanne wore a sublime Alexander McQueen gown – I can't actually visualise any other dress being more perfect for her day.
"Having tried on several traditional dresses I wasn't finding anything I absolutely loved. When I saw my Alexander McQueen dress. I was immediately drawn to the detailed embellishments and the rich navy fabric."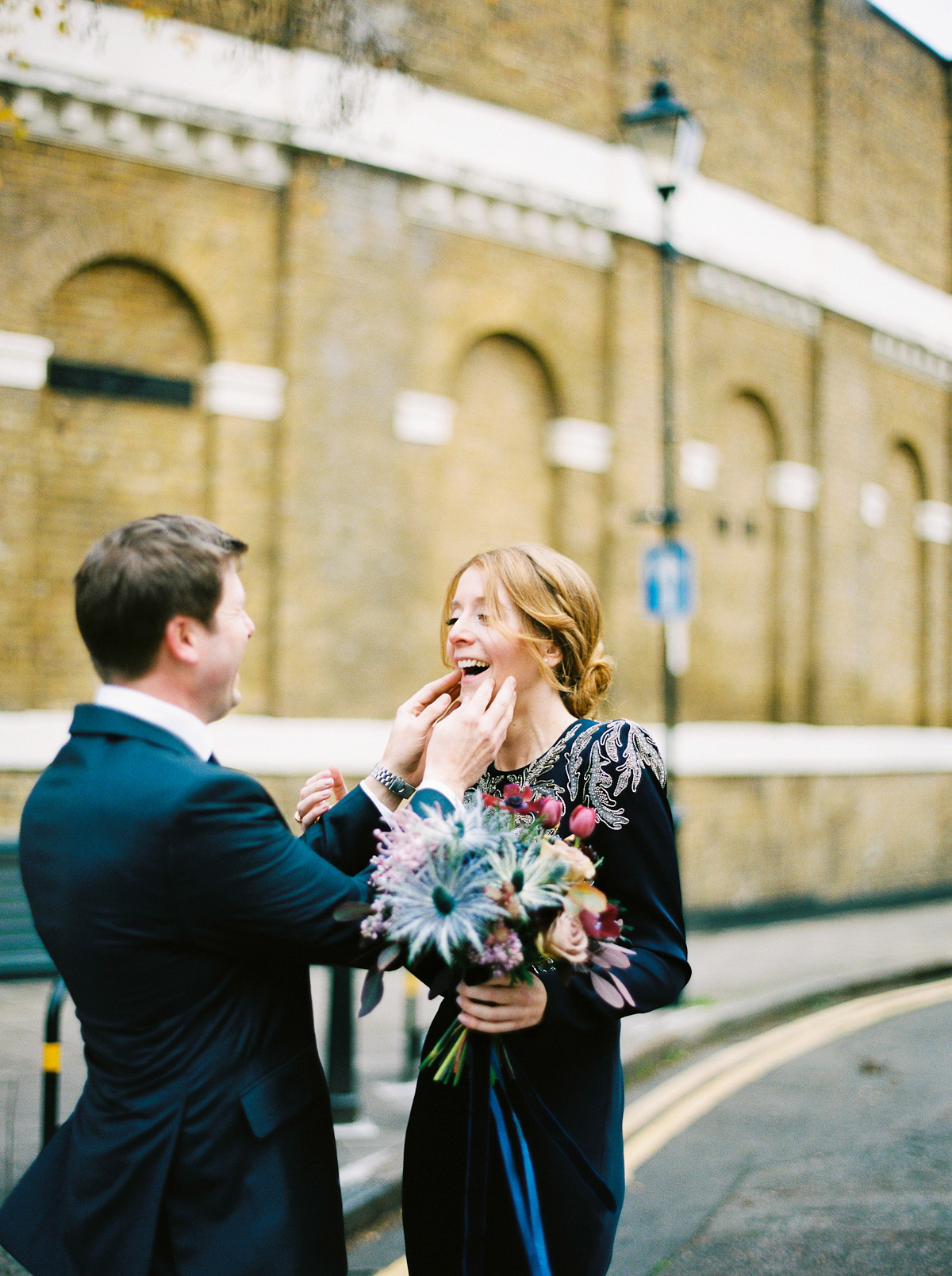 "It was incredibly comfortable to wear which was a huge plus as I knew I wanted to be able to move freely on the day and take on the dance floor at night."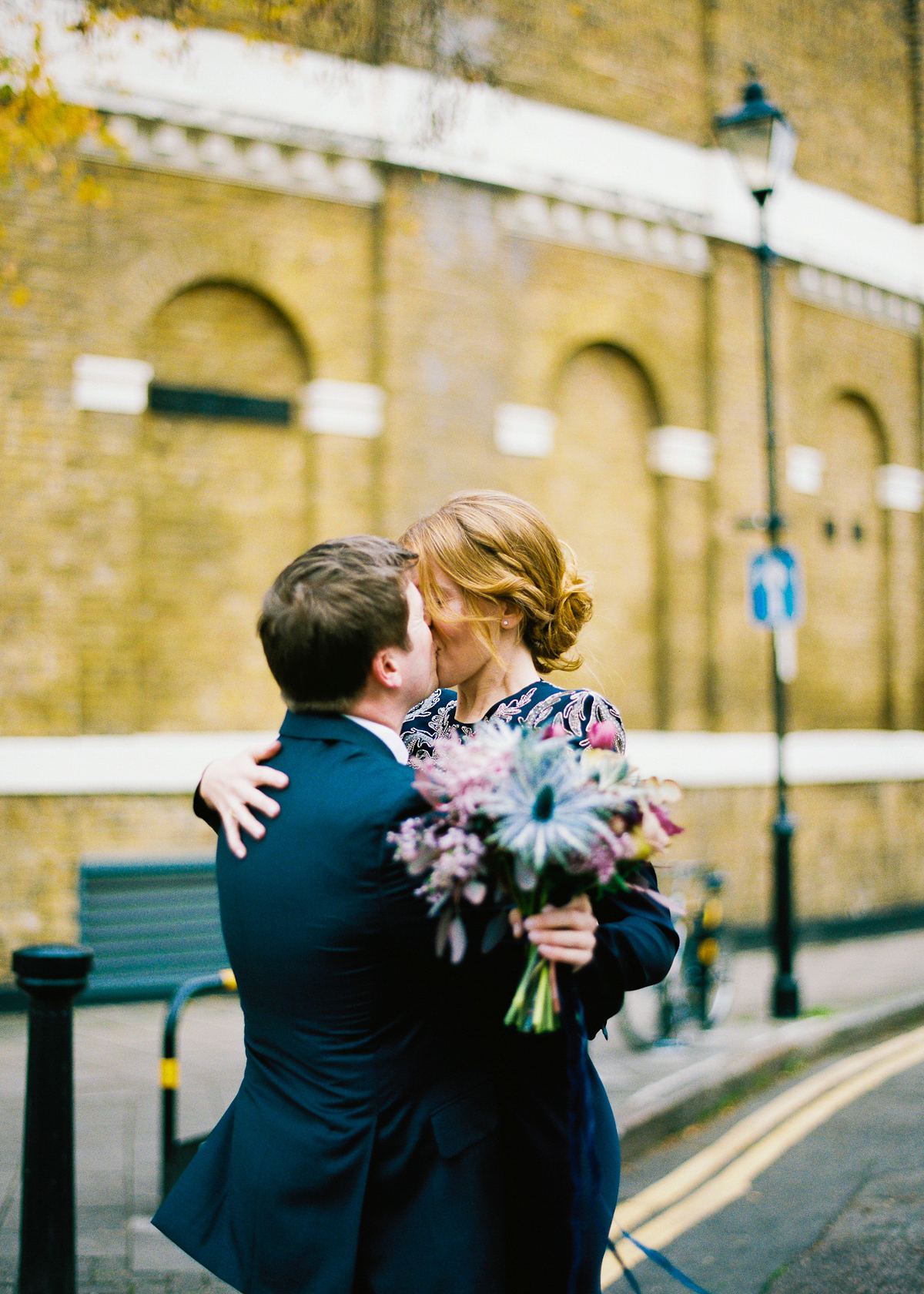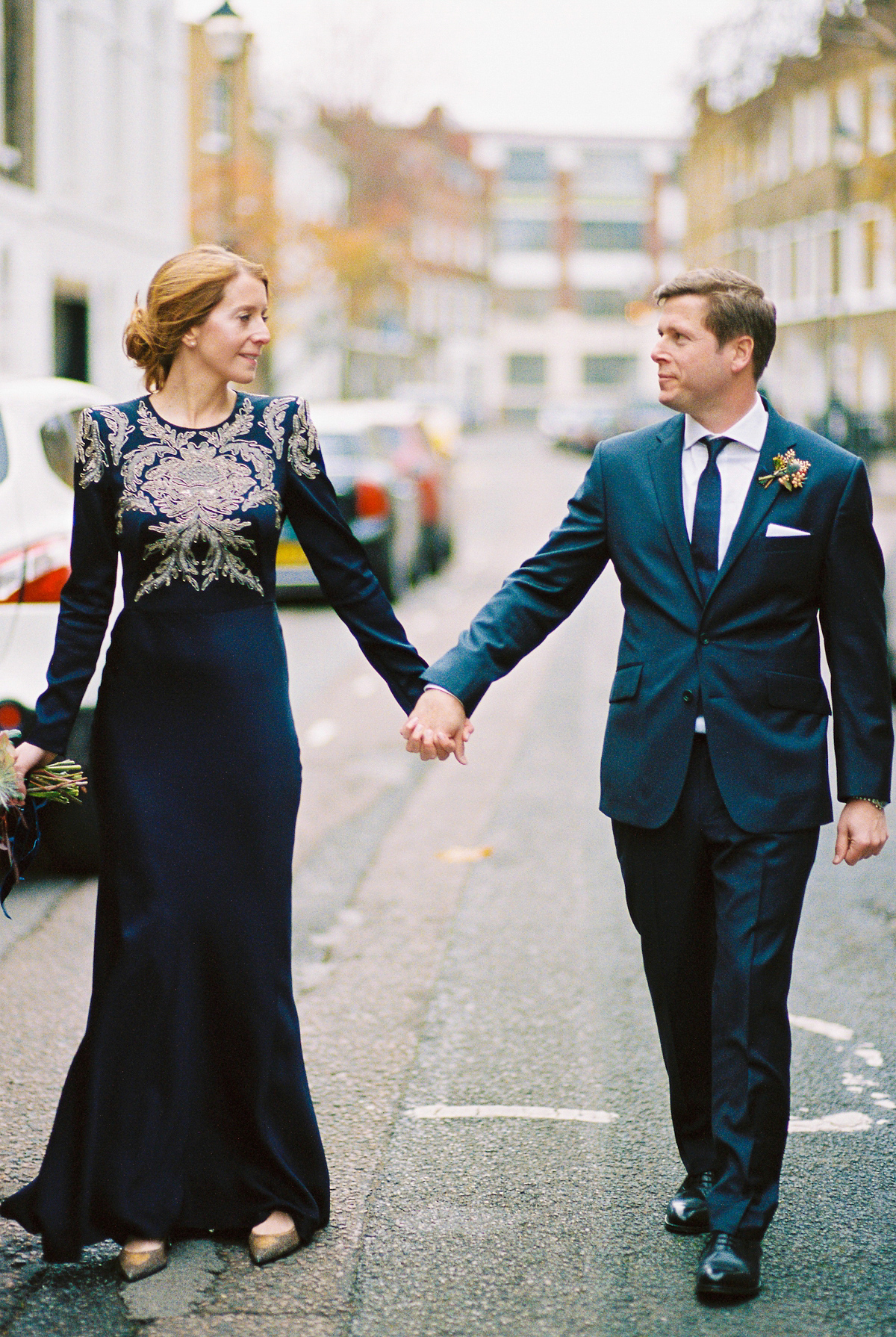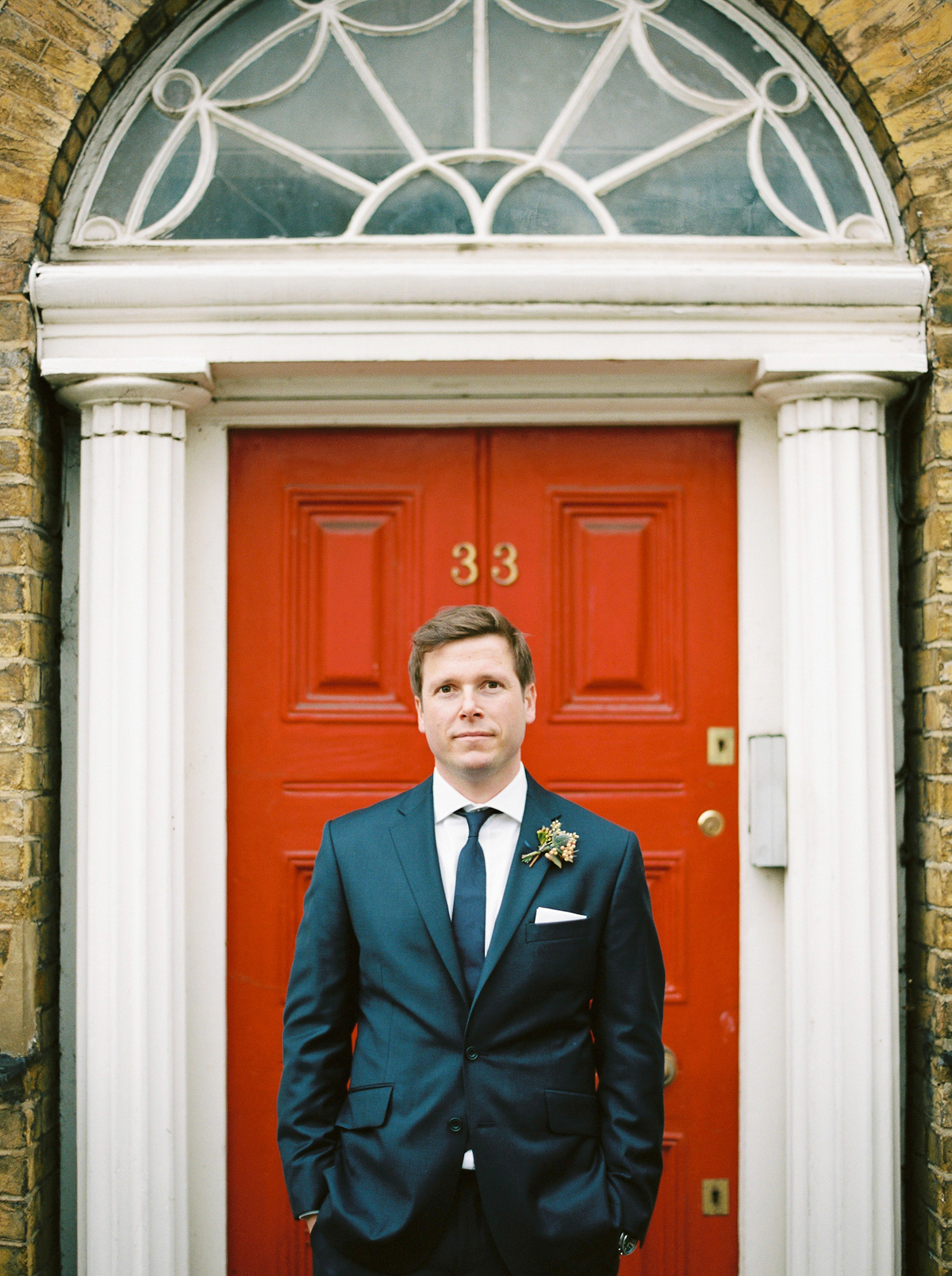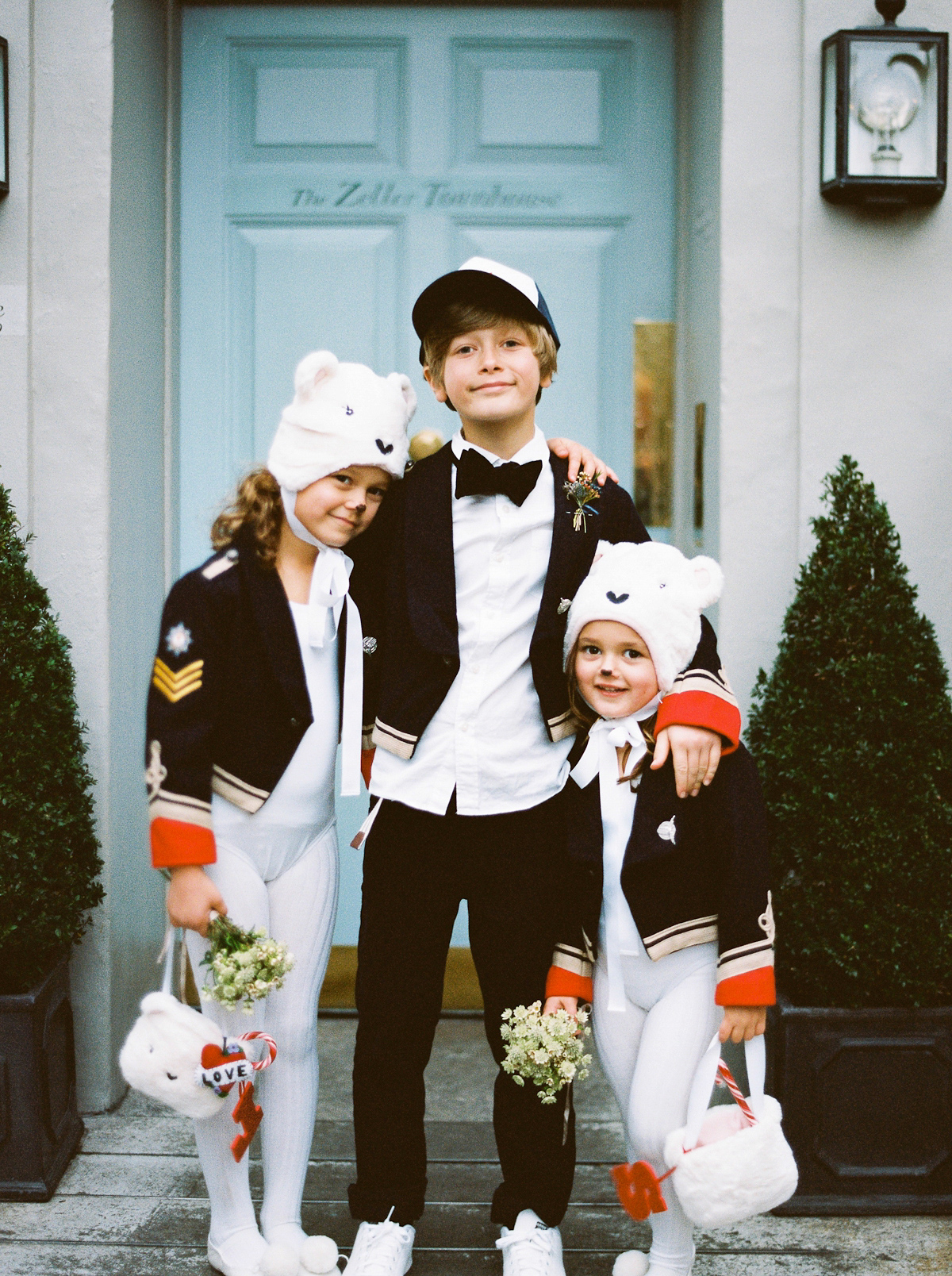 "My Mum and Dad walked me down the aisle to 'Maps' by the Yeah, Yeah Yeahs (acoustic version)."
"Like many, we love to read and we wanted the readings at our wedding to reflect that, so we chose an excerpt from Atonement by Ian McEwan and the following excerpt from 'Still Life with Woodpecker' by Tom Robbins…"
Love is the ultimate outlaw. It just won't adhere to any rules. The most any of us can do is to sign on as its accomplice. Instead of vowing to honor and obey, maybe we should swear to aid and abet. That would mean that security is out of the question. The words 'make' and 'stay' become inappropriate. My love for you has no strings attached. I love you for free.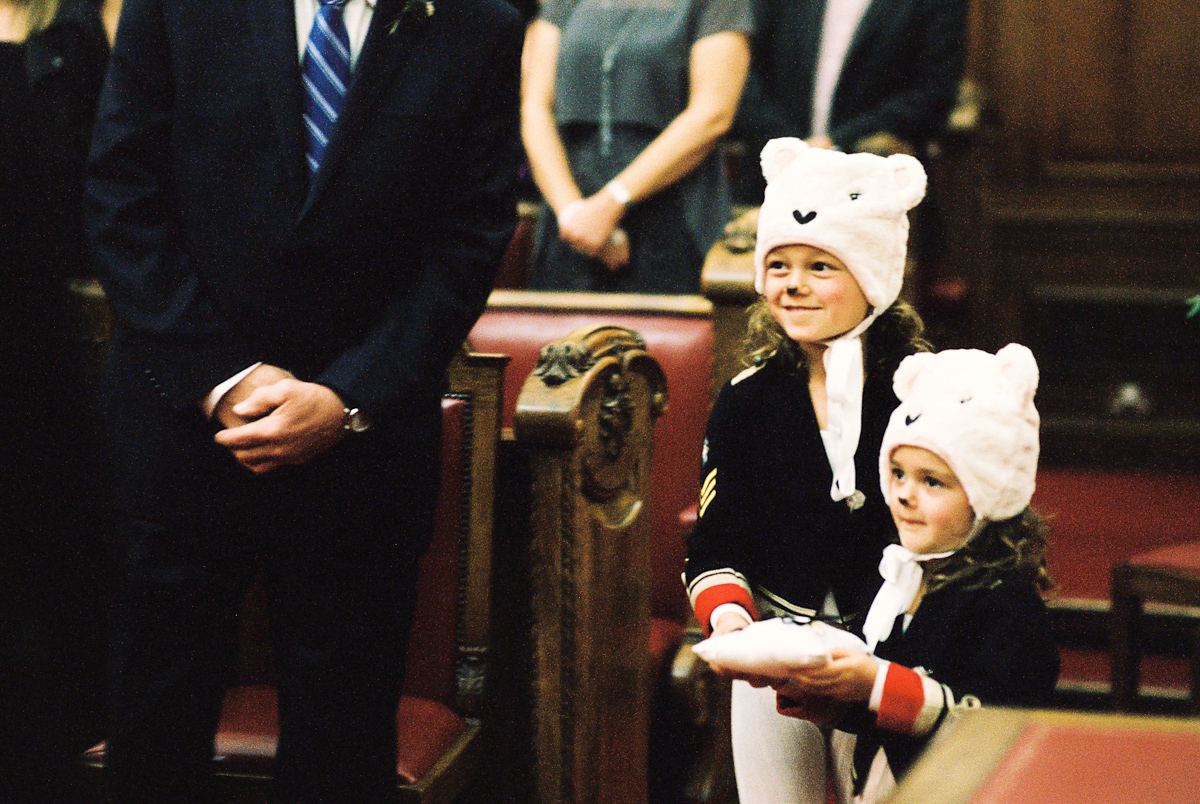 "We very much wanted a photographer that shot on film and when we came across Katharine Peachey, we absolutely loved her portfolio."
"She's incredibly talented and has the ability to work herself into the crowd and capture truly candid moments. As someone who does not love having her photo taken I very much liked her style and how relaxed she made us on the day.
"We took photos prior to the ceremony and she had scouted the locations and managed the time to make sure we caught the best light. The whole process was flawless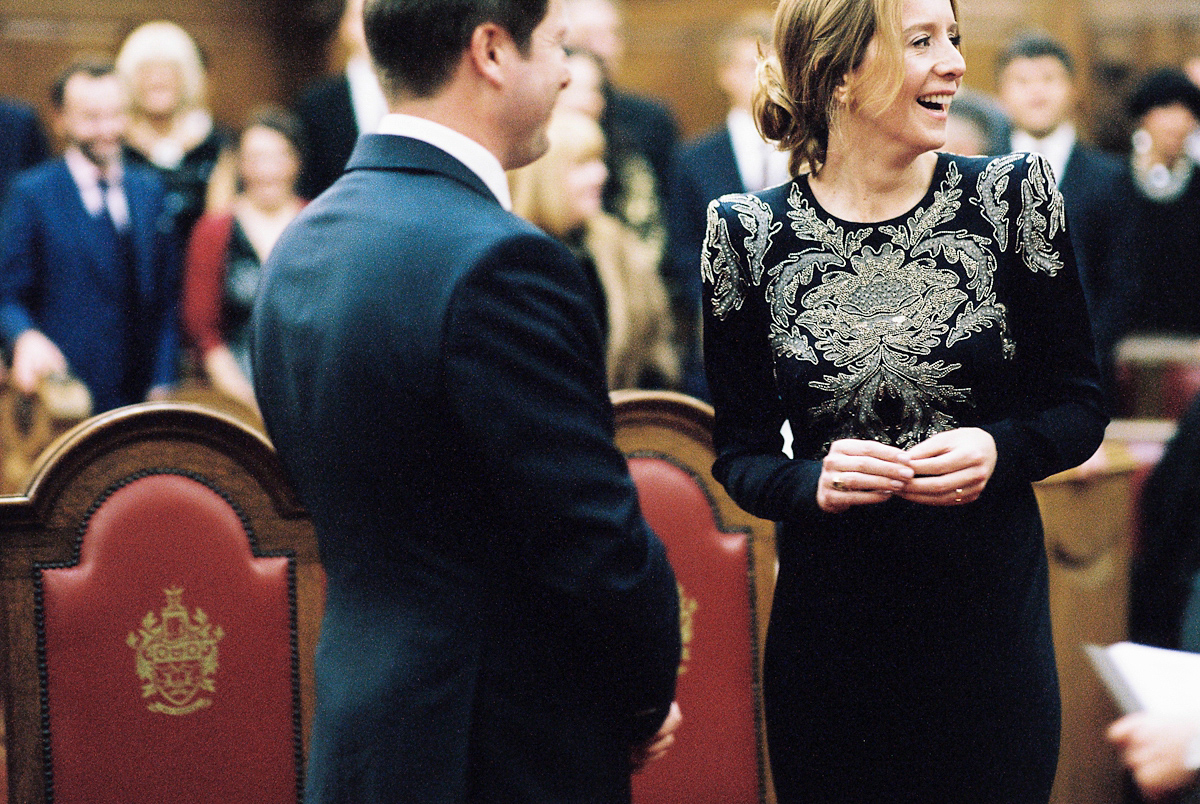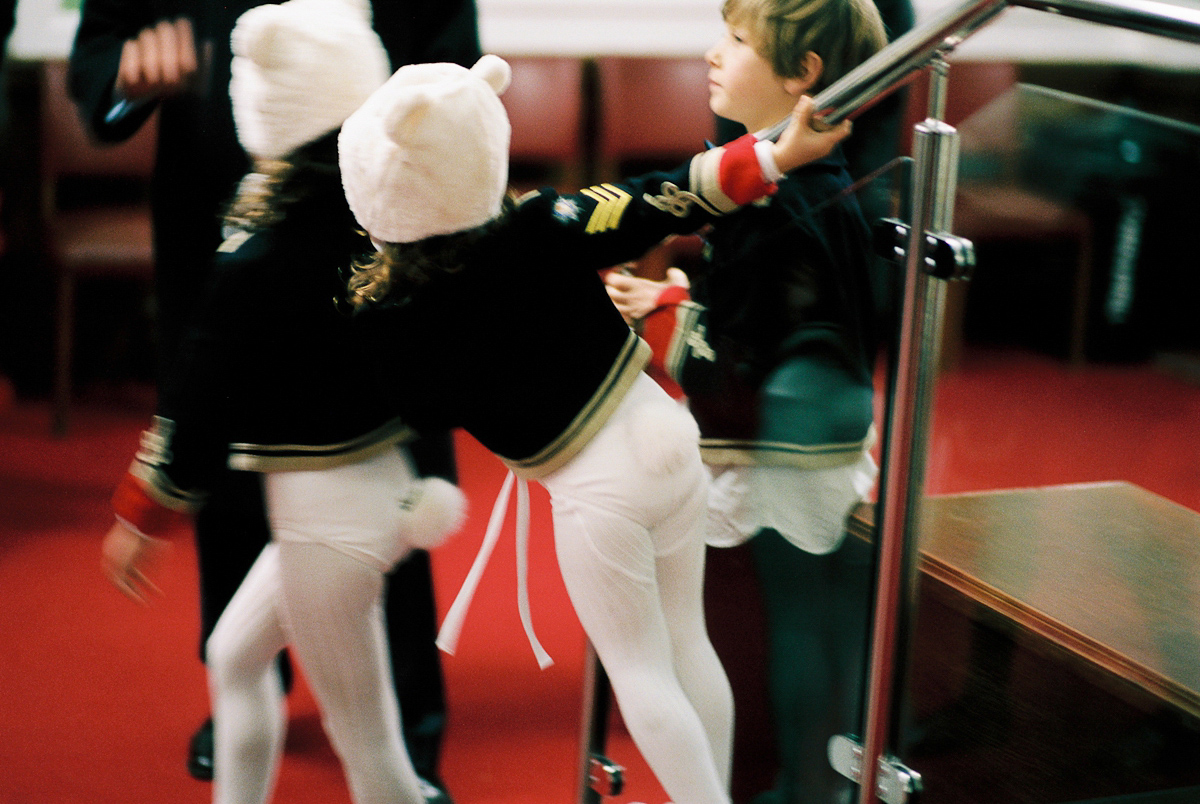 "Flora Starkey is an absolutely incredible florist. She creates striking, rare arrangements that enhance but never overpower the space. Having a winter wedding allowed us to play with deep rich colours intermixed with flecks of gold to bring out the detailed embellishment in my dress."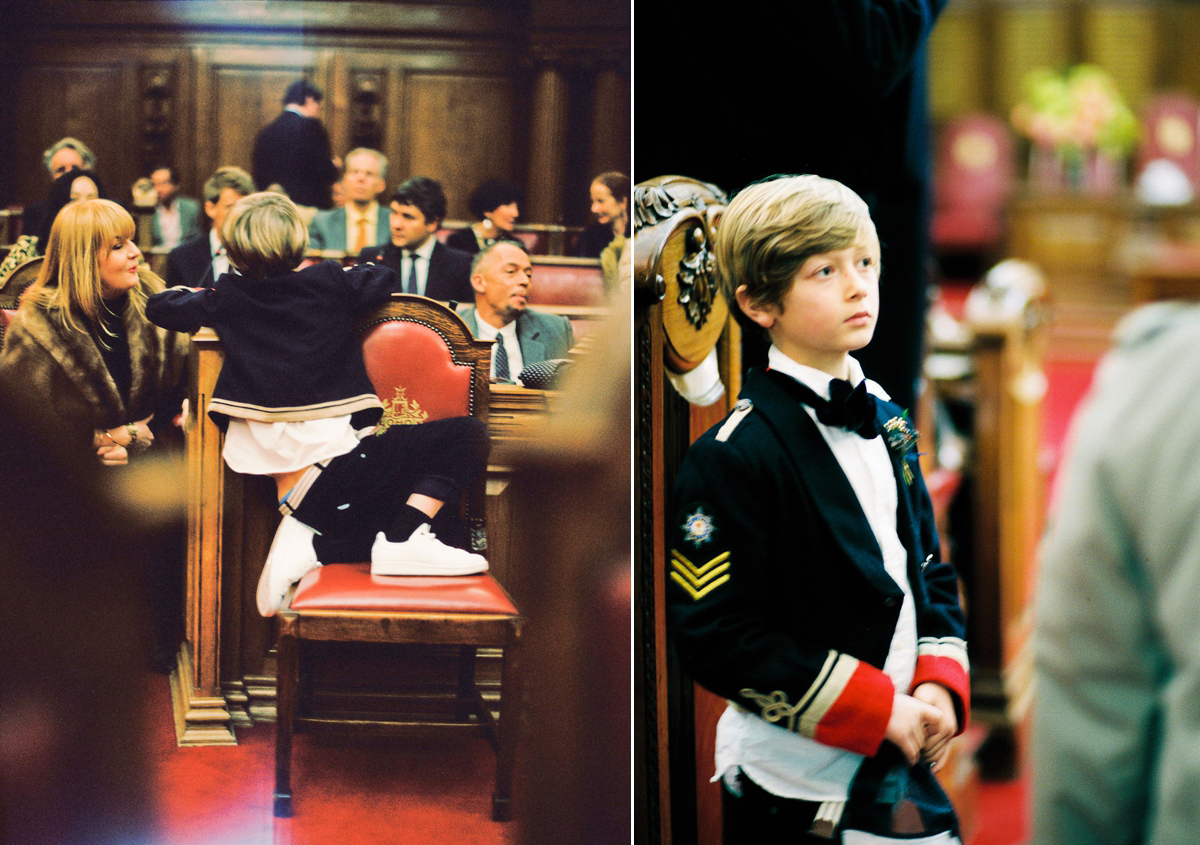 "We didn't tailor our vows and kept that part short and sweet."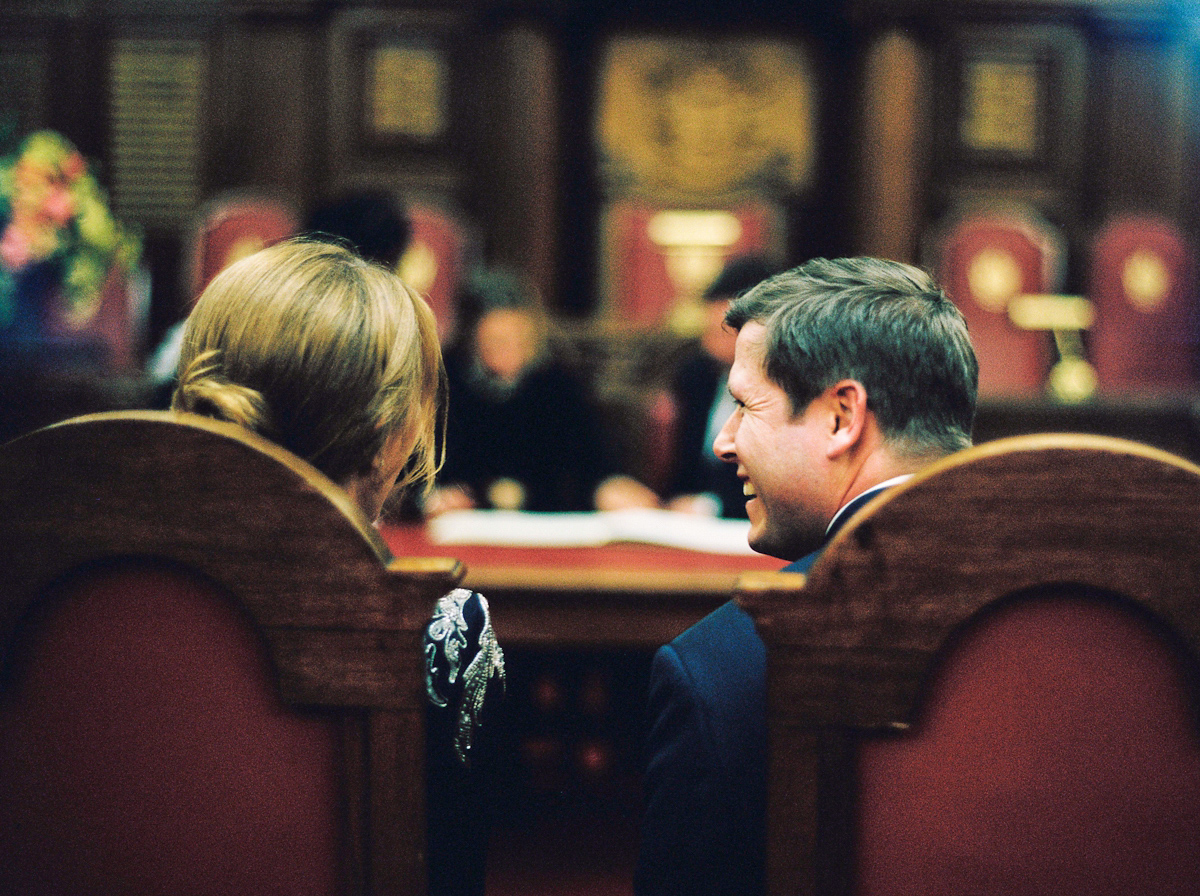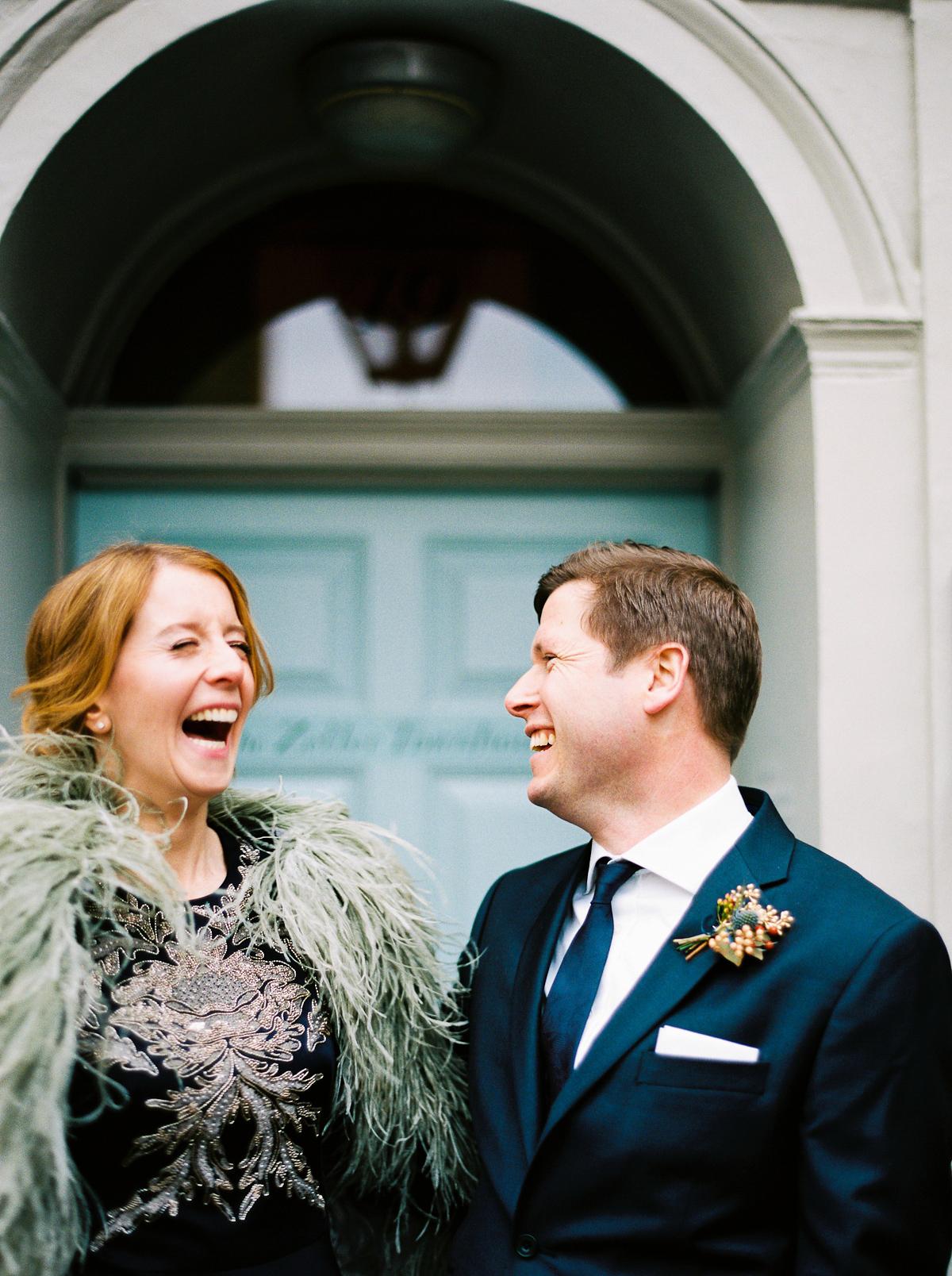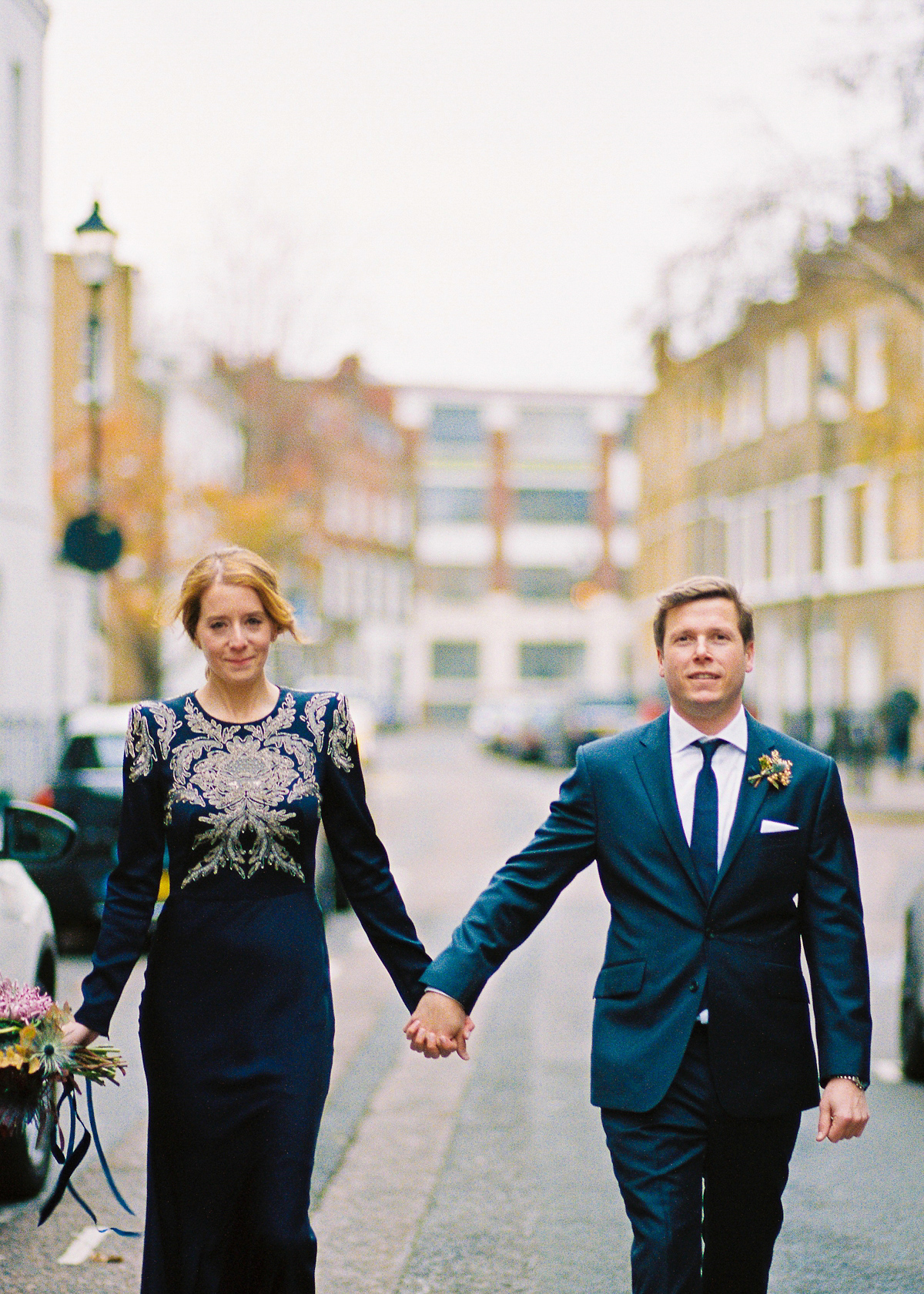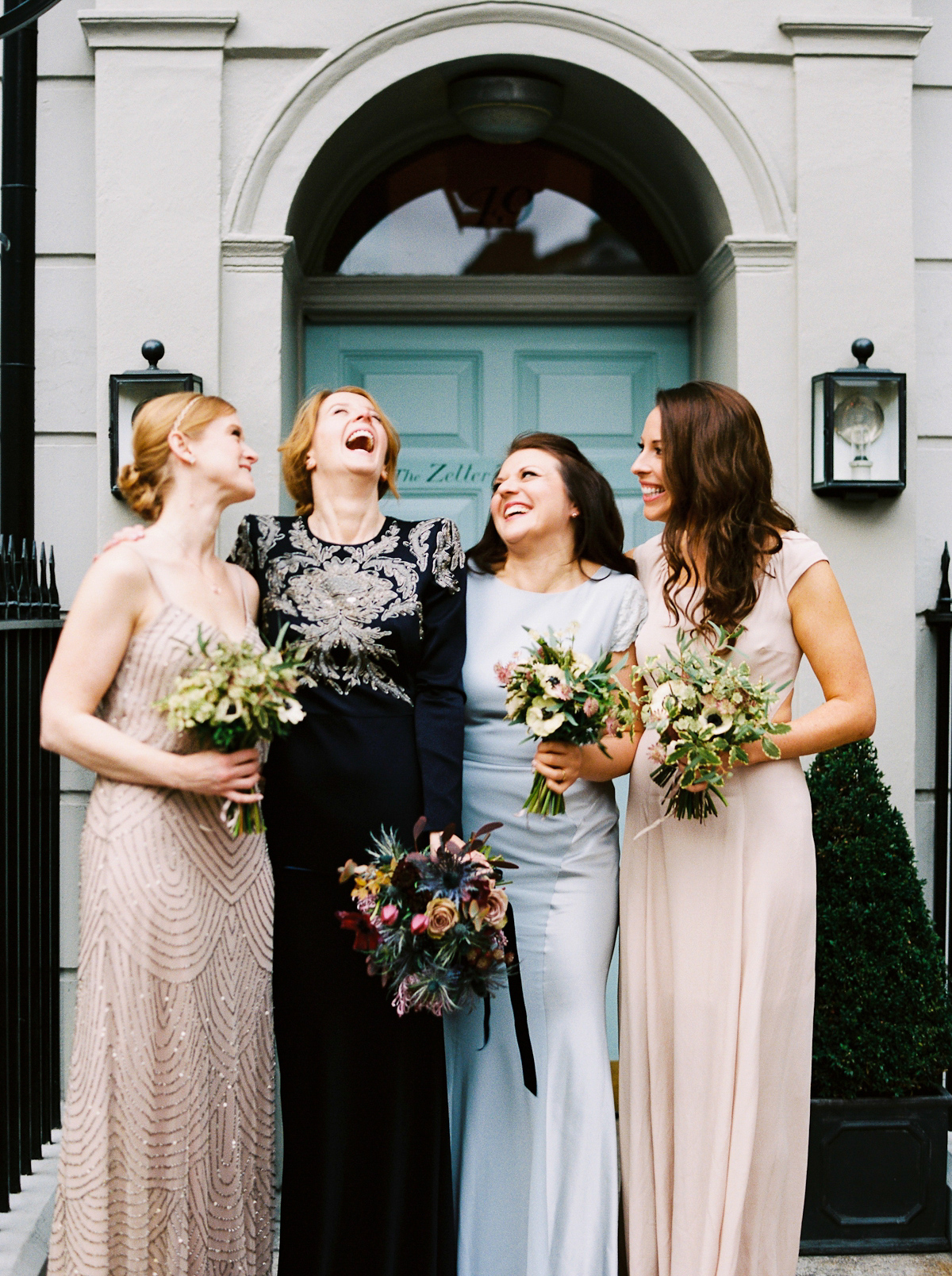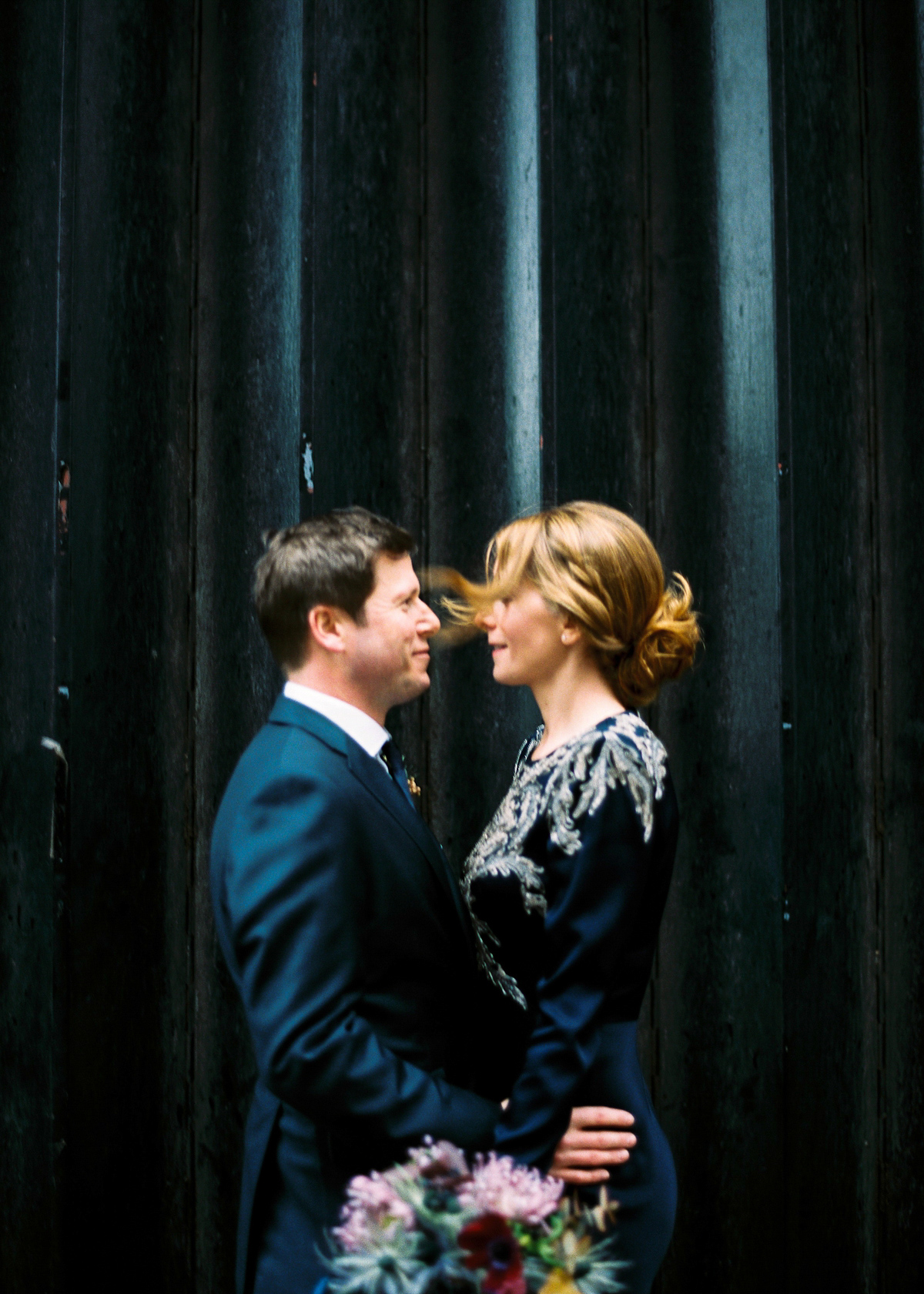 The couple hired a classic red double decker bus to transport the guests from the ceremony to the reception.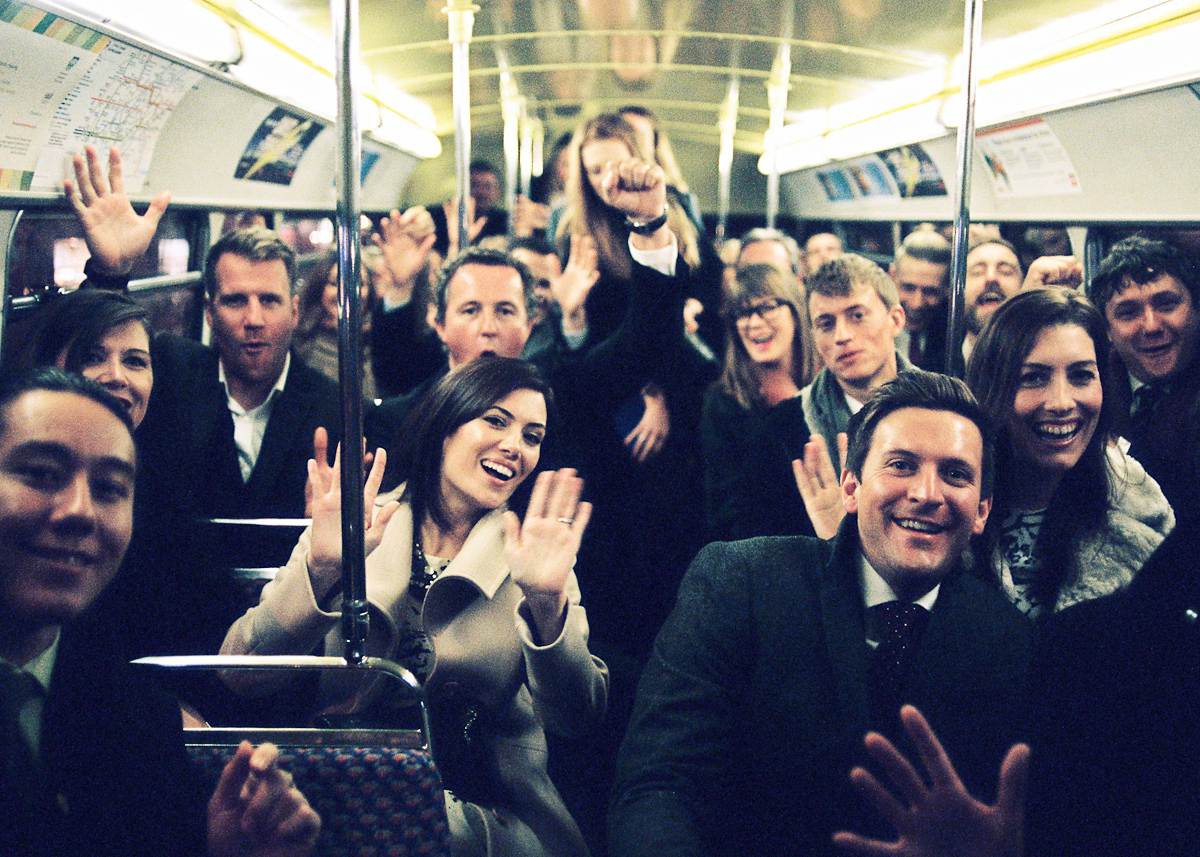 "We both really love the space in the St John for it's simple, minimal décor and tried not to lose that when decorating the space.
"As the meal is served family style we opted for tea lights and small single flowers in beautiful coloured glass vases."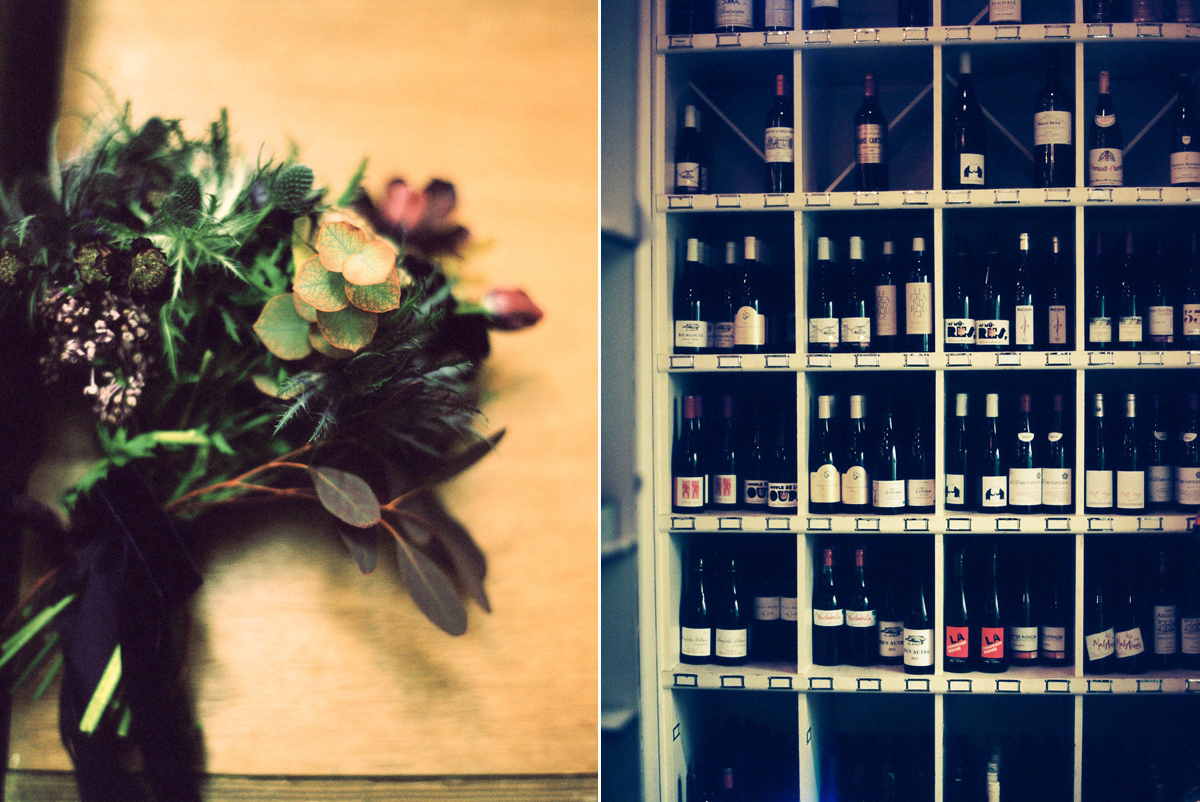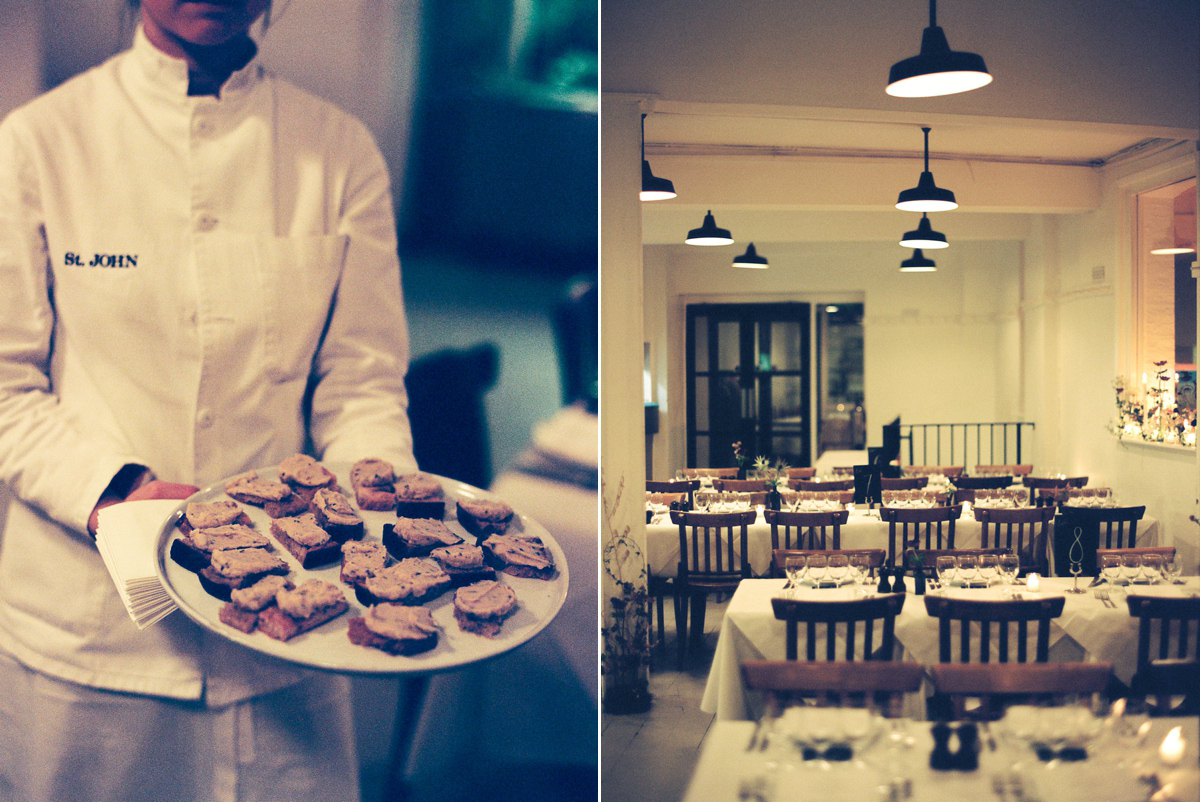 "The St John famously makes delicious donuts and we had them sitting out as a midnight snack and little bags in case anyone wanted to take a few for the journey home."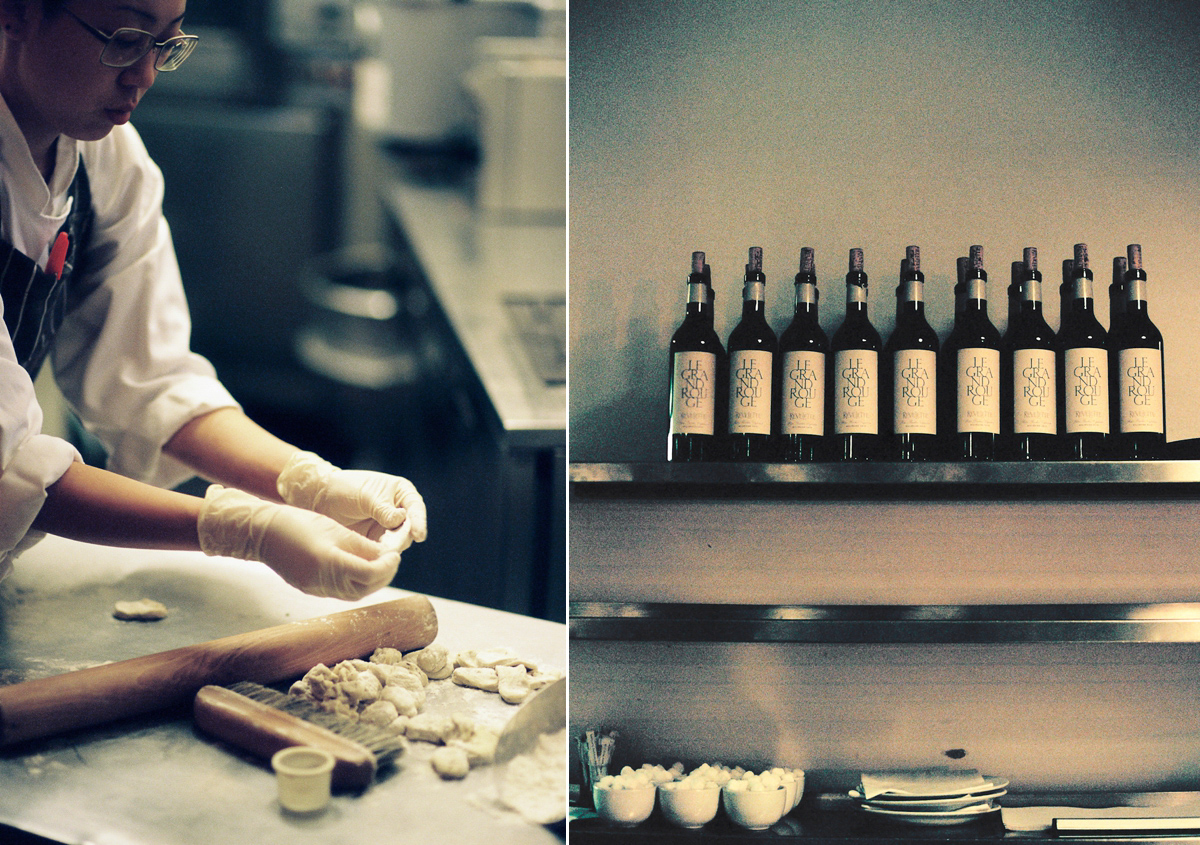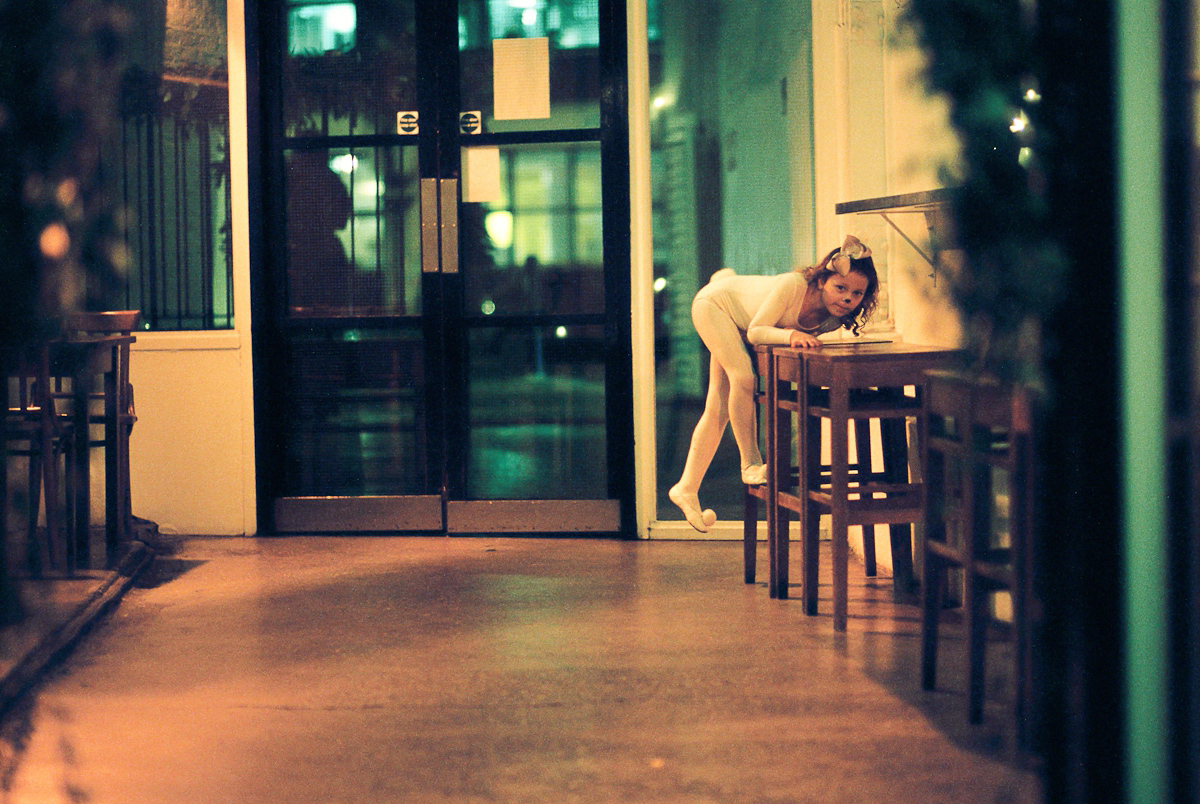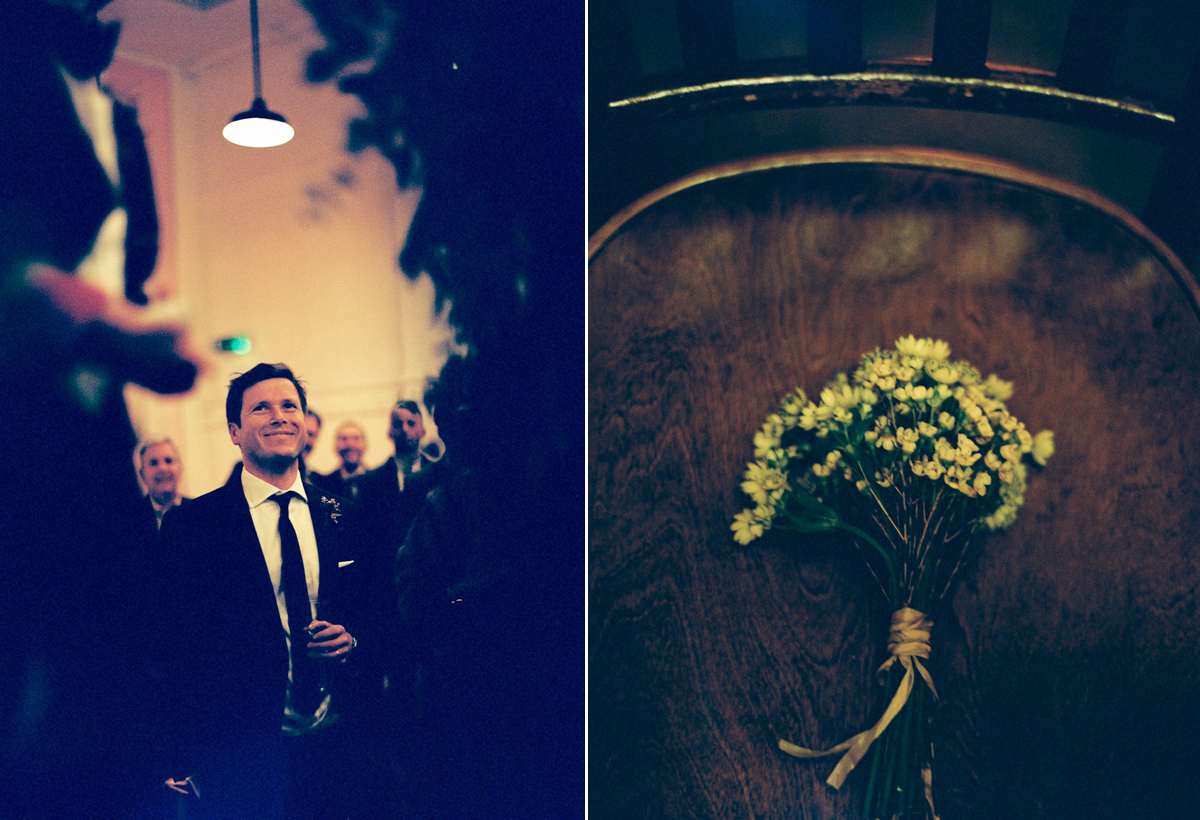 "We actually skipped the traditional wedding cake and decided on hot apple pie with custard for dessert. St John make absolutely everything in house and baked the pies minutes before serving so they were piping hot. It did not disappoint."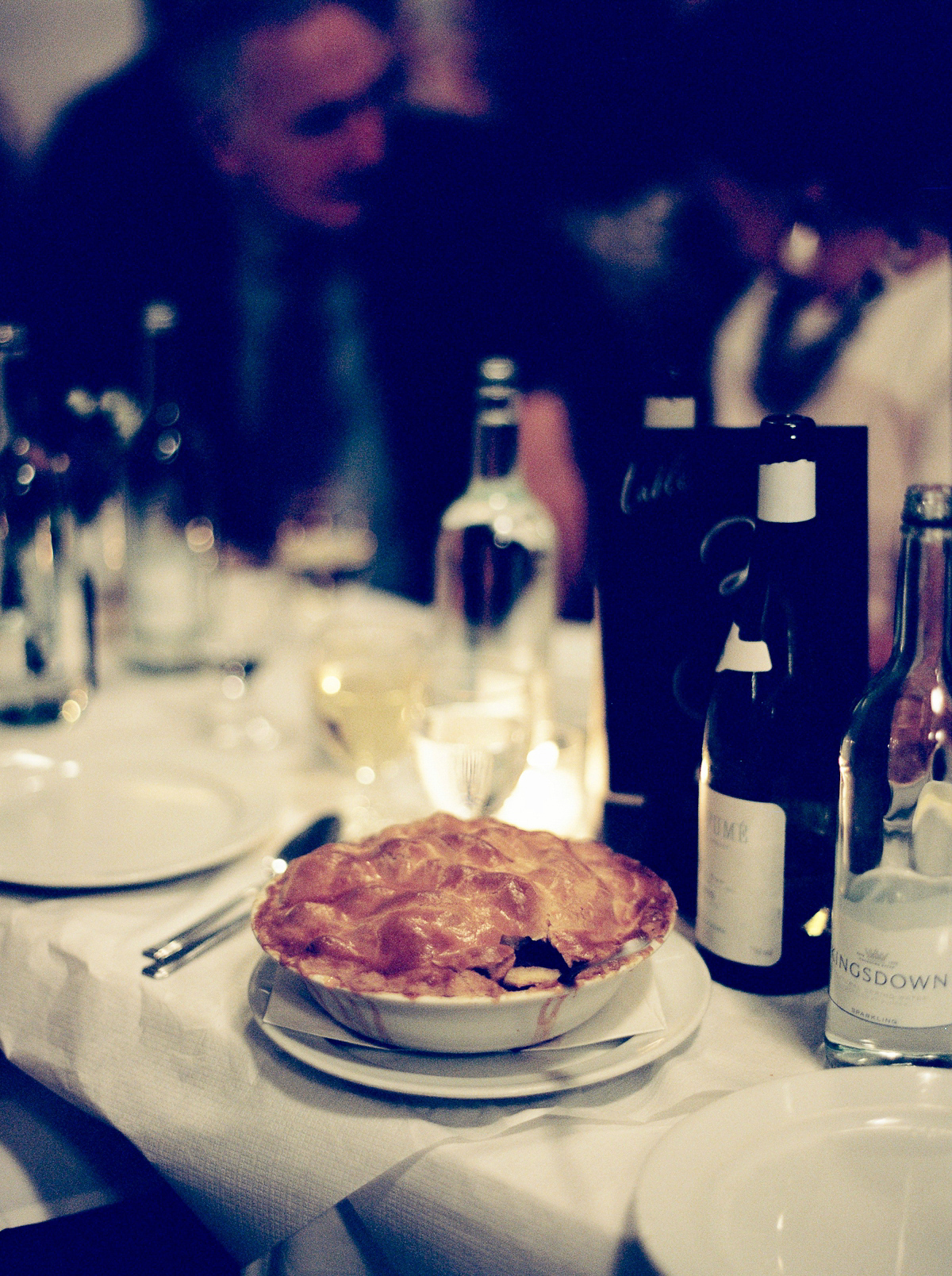 "I have two favourite parts of our day! I loved the party; it was incredible to see all my friends and family on the dance floor. It's really is quite a surreal moment to see all corners of your life together in one room. Everybody says it but it's truly is overwhelming. I equally loved my Dad's speech. It was funny, touching and unforgettable.
I honestly don't think there is anything we would have done differently."
Words of Wedded Wisdom
"Before you start planning really think about the kind of day you both want and build up from there and don't be afraid to ignore traditions that don't suit you. I really loved having the photos taken prior to the ceremony and having a less traditional 'first look'. It was lovely to be able to see each other and talk before everything officially kicks off.
The day goes by unbelievable fast so any moments you get with just the two of you are rare."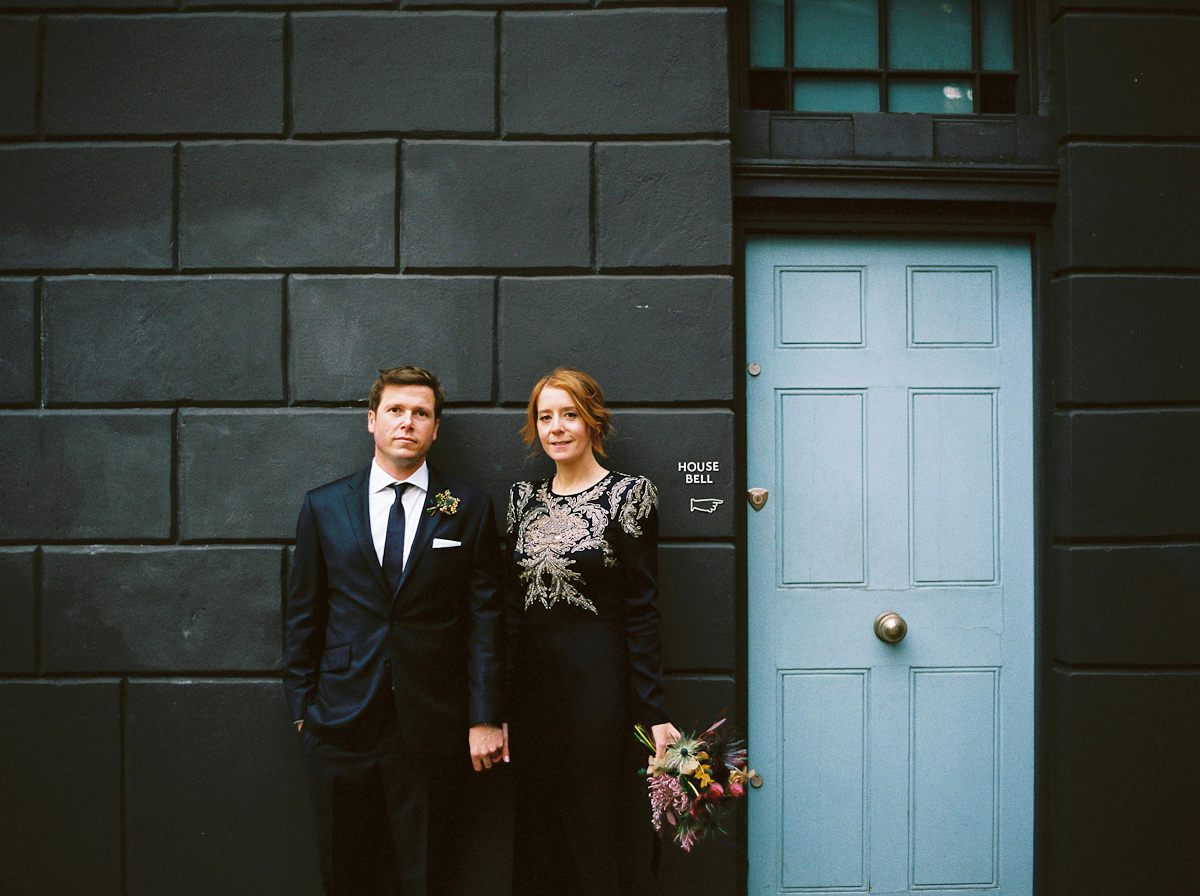 Sometimes I have to pinch myself at how absolutely wonderful and unique and so very very special the weddings we share on this wedding blog actually are. My love and immense thanks to Leanne and Stefan for agreeing to share their gorgeous wedding today. And our thanks as always to the incredibly talented film photographer Katharine Peachey of Peachey Photography, more from whom you can see here on Love My Dress.
If you adore these little 'ring bears', you might want to be further inspired by how bride Kate Halfpenny dressed the children in her bridal party. We think you might also like to explore our Pinterest page dedicated to children at weddings.
Much love to you all wedding belles,
Annabel x