I can quite clearly remember the first time that I met Sassi Holford – it's over a decade ago now but I definitely recall feeling just a little bit starstruck. So, I'm giving you fair warning that this feature might become a fan girl homage to one of my favourite designers but I don't care if you don't and I'm very sure that when you see Sassi's new Twenty17 collection, you'll be joining me as a fully paid-up member of the Sassi Holford appreciation society…
Sassi Holford has been designing wedding dresses since she was 18 and a friend asked her to create a gown for her wedding. Fast-forward 35 years and Sassi is still designing and making beautiful wedding dresses to share with lucky brides around the world. Sassi has a studio in the South West of England and two British boutiques, one in Chelsea and one in Somerset. Her gowns are also stocked across the UK (including at one of our favourite boutiques, Miss Bush) as well as in Japan and the USA. It's fair to say that Sassi's take on classic English styling combined with a delightfully modern twist is a global bridal phenomenon.
"I'm very much a 'less is more designer'," says Sassi. "I want my bride to feel at her most beautiful on her big day and to achieve that, the cut and fit have to be perfect to give her confidence and to provide a high degree of comfort."
"Everything is designed and handmade in England. Individuality is really key for my brides and we work hard to achieve a unique look for everyone we work with."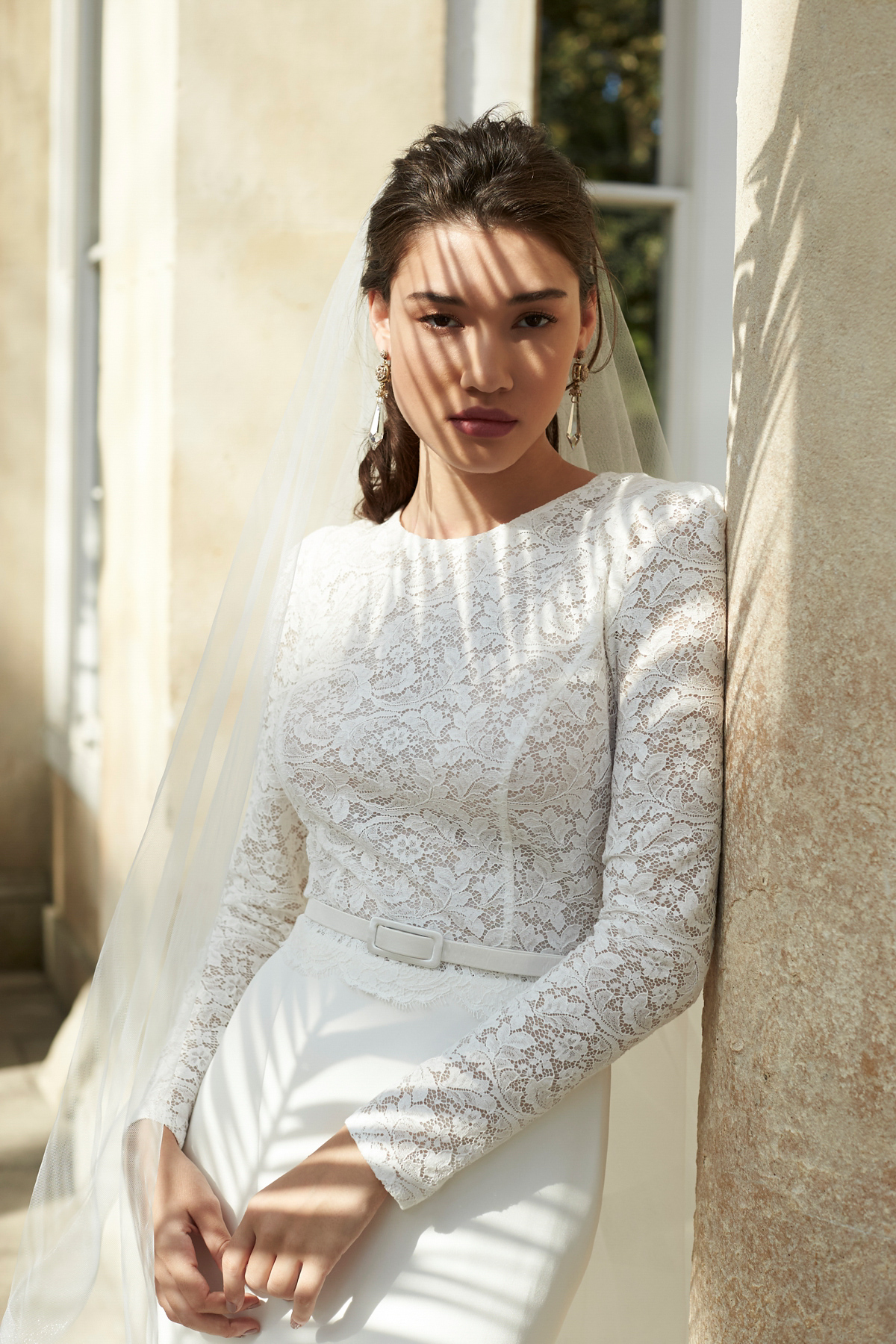 Let's turn our attention to Sassi's most recent collection, Twenty17. If you've seen the wonderful film that Annabel posted late last month, you'll already understand why these wedding gowns have been dubbed 'fierce' and 'fashion' forward'. The collection perfectly showcases Sassi's expertise in creating amazing gowns with exciting fabric combinations that really emphasise your naturally gorgeous shape and style.
The wedding gowns in the Twenty17 collection are simply stunning. My personal favourite has to be Florence, a statement taffeta wrap gown with bell sleeves and pleat detailing plus an uber dramatic thigh-high split – I swoon. More luxurious taffeta is used to create Darcy, an elegant ballgown design with wrap front detail, spaghetti straps that cross at the back and a continuous sash that completes the look.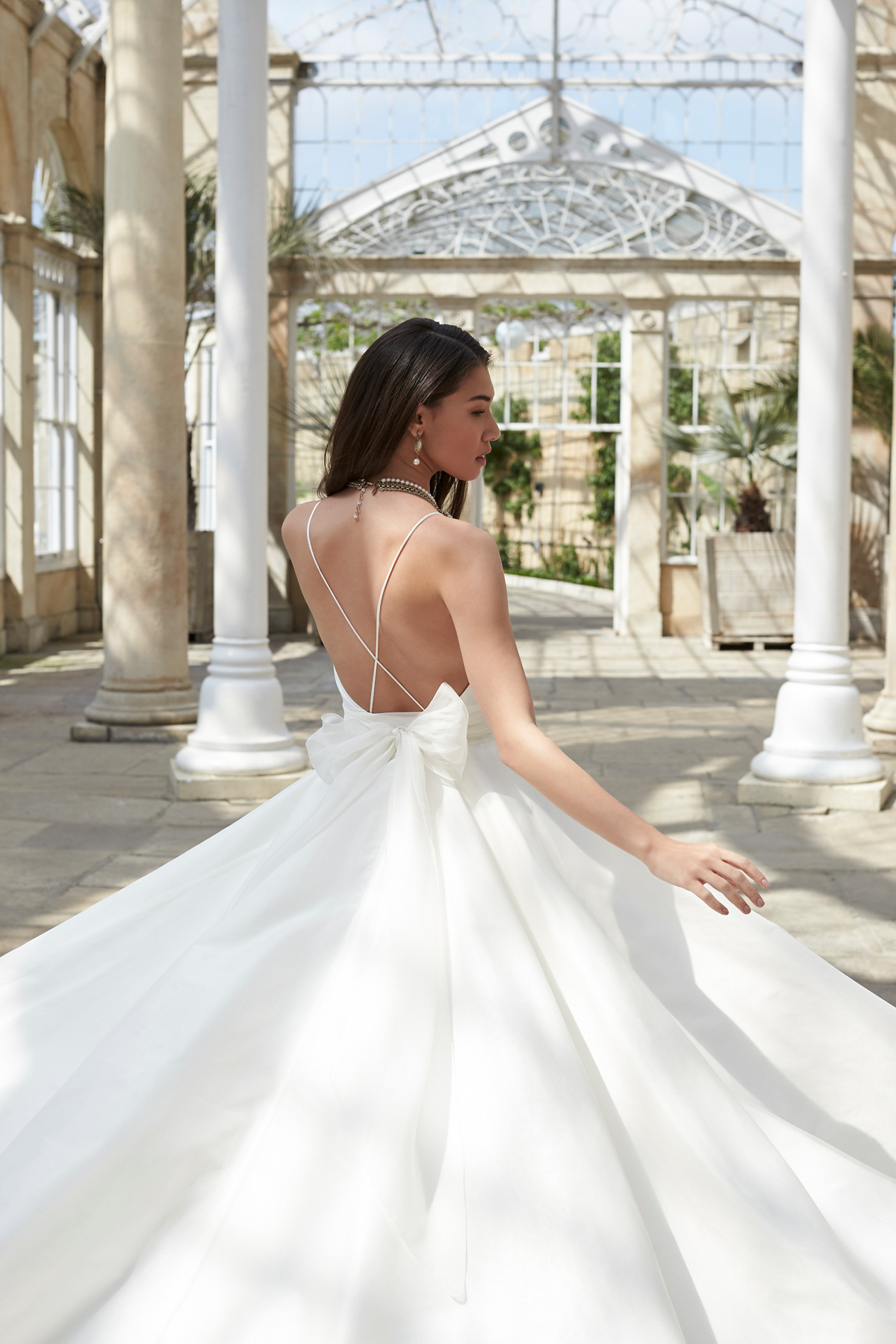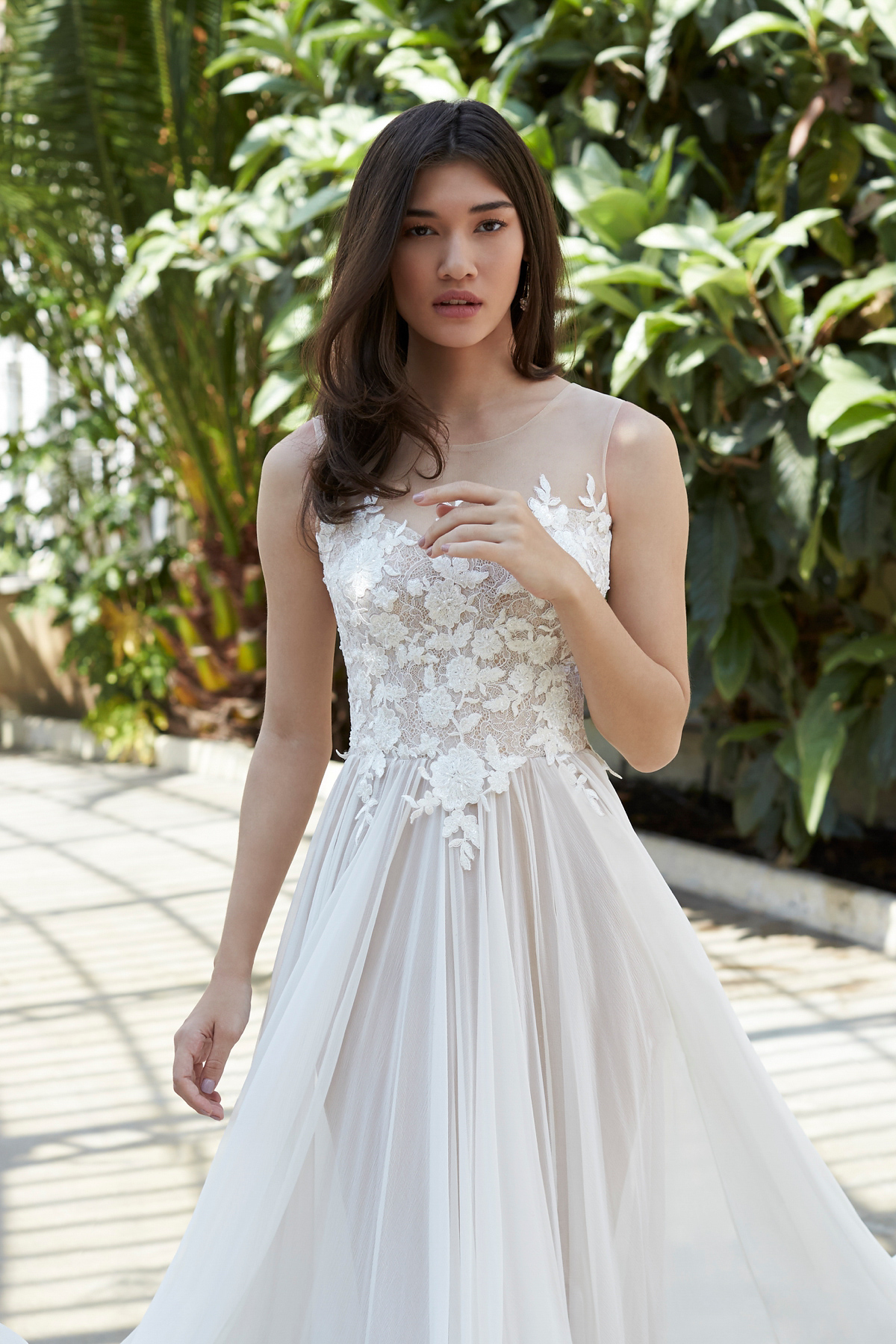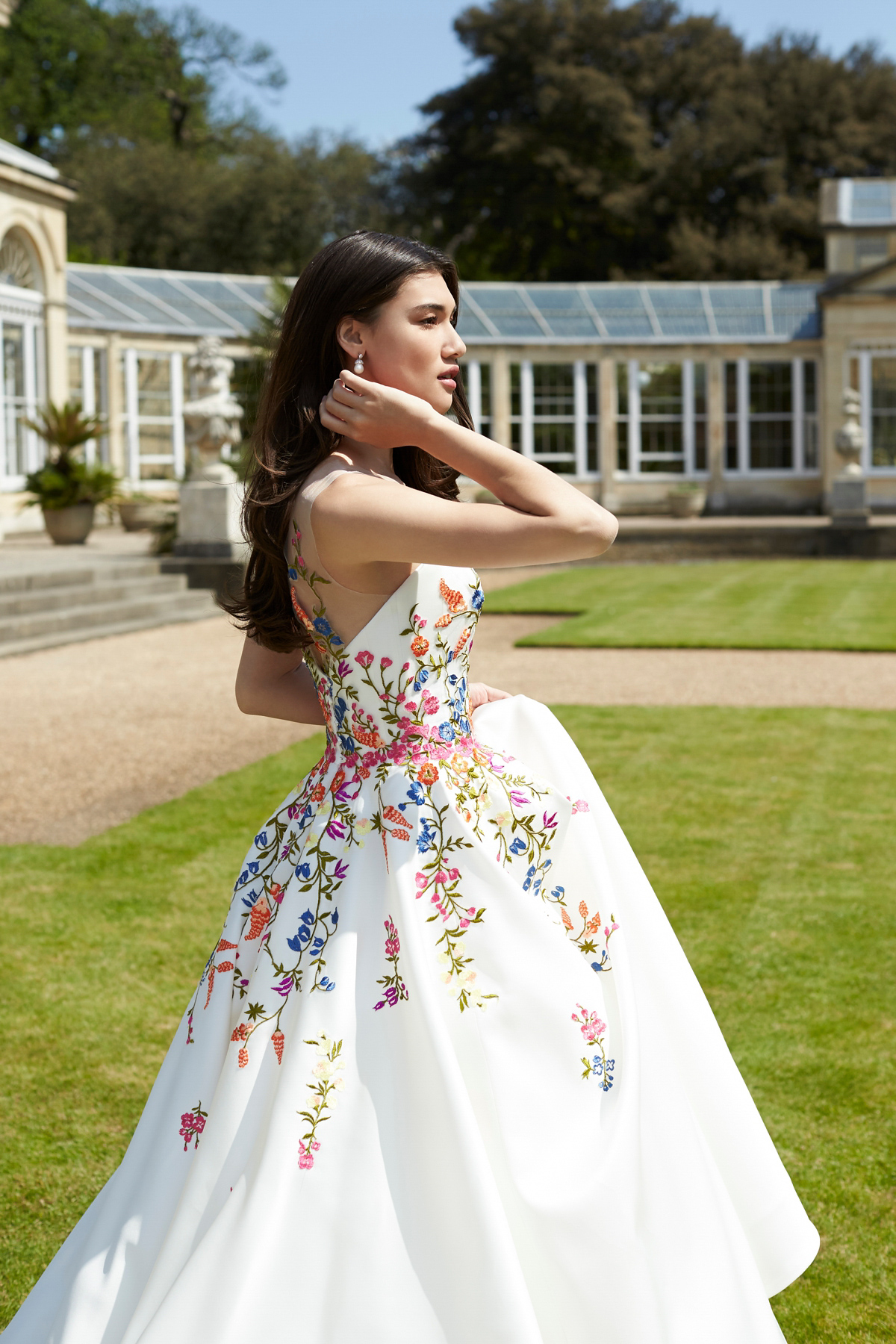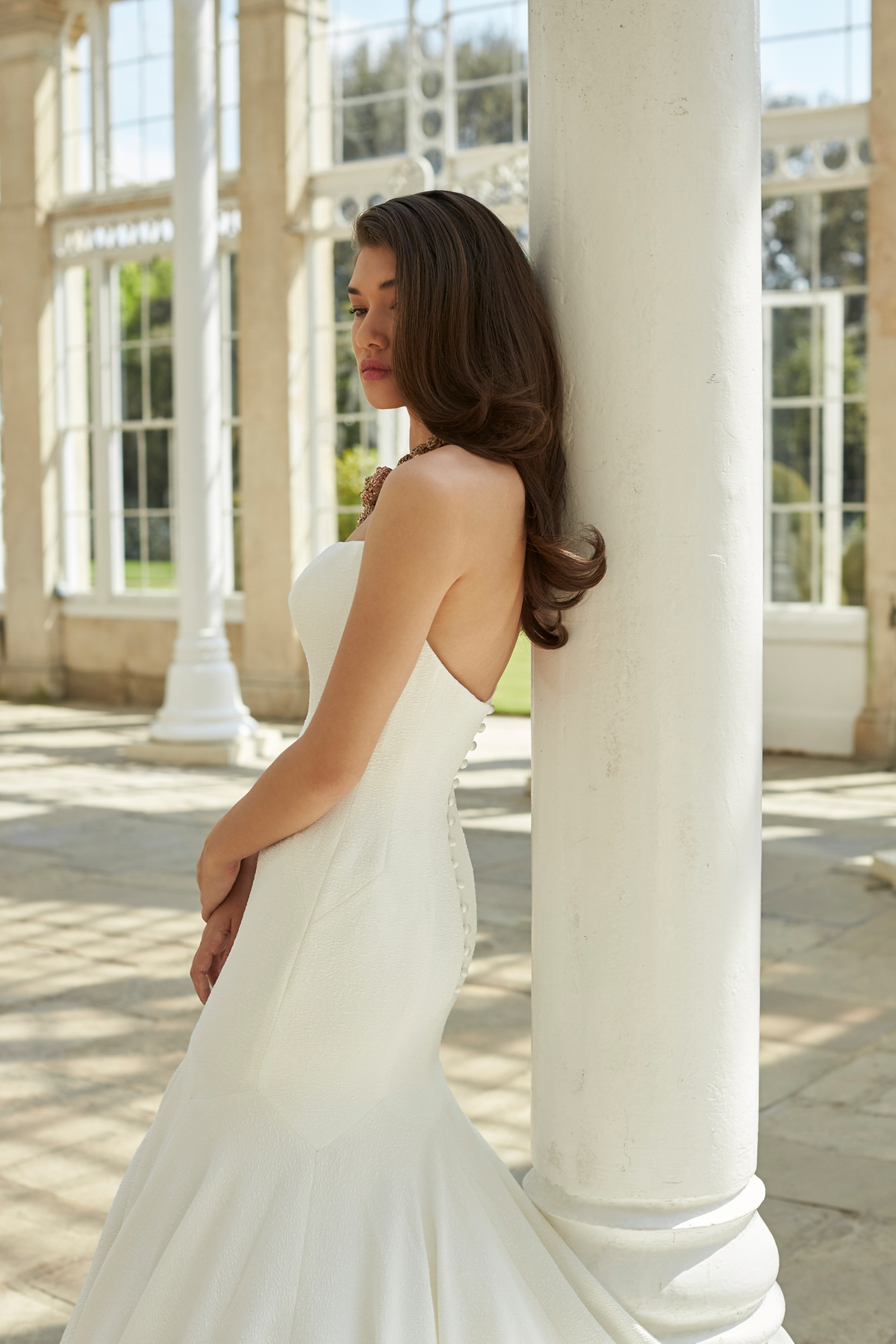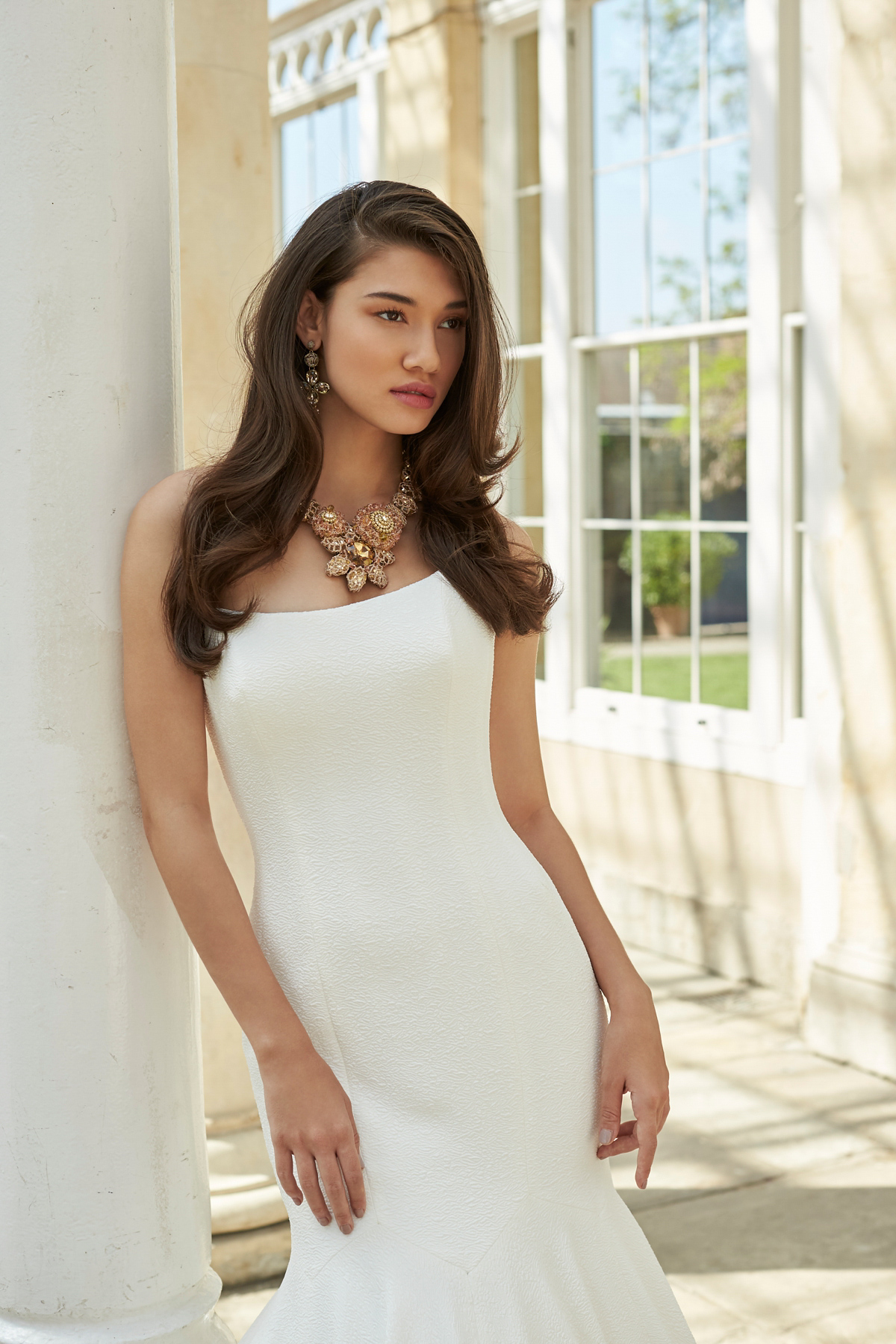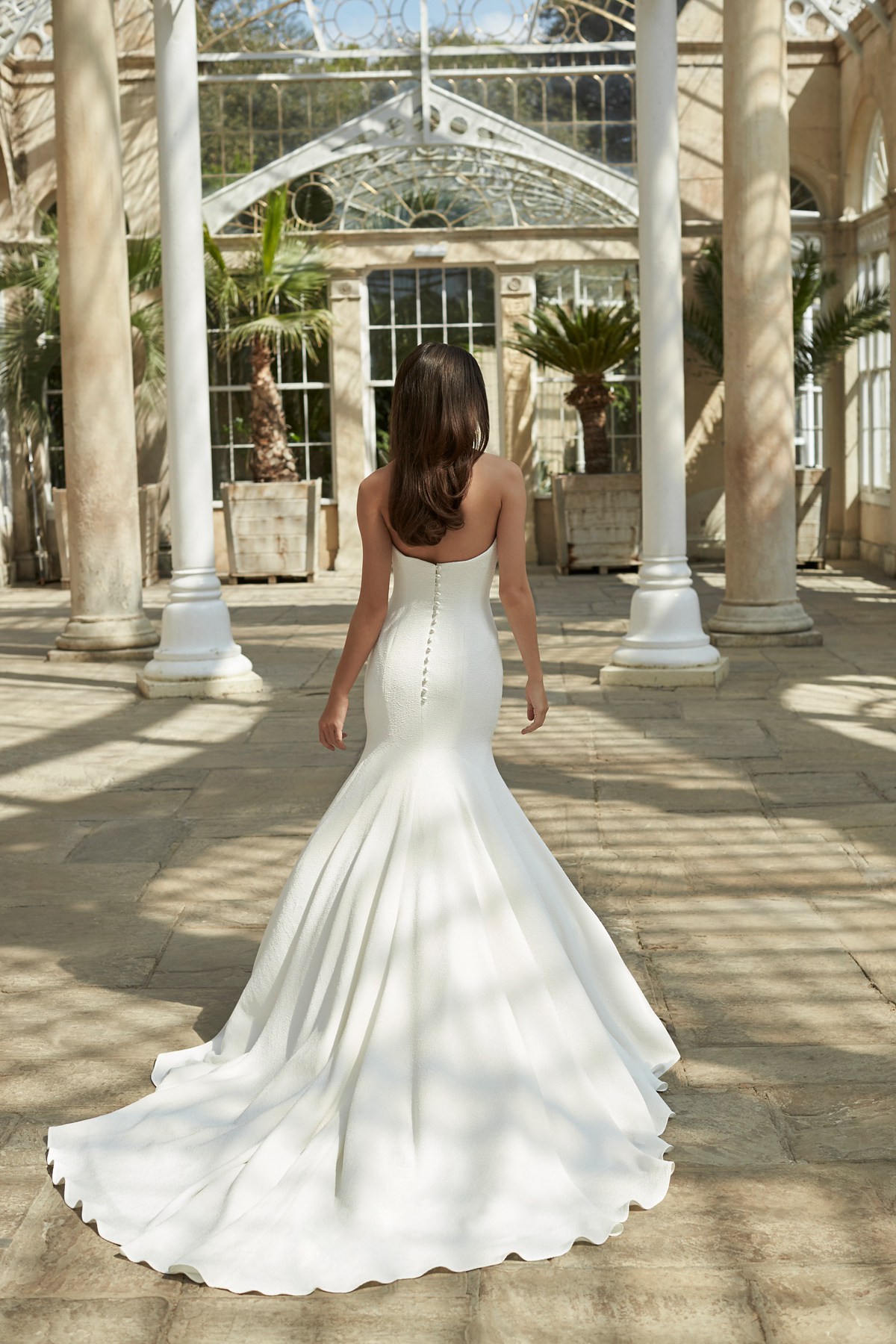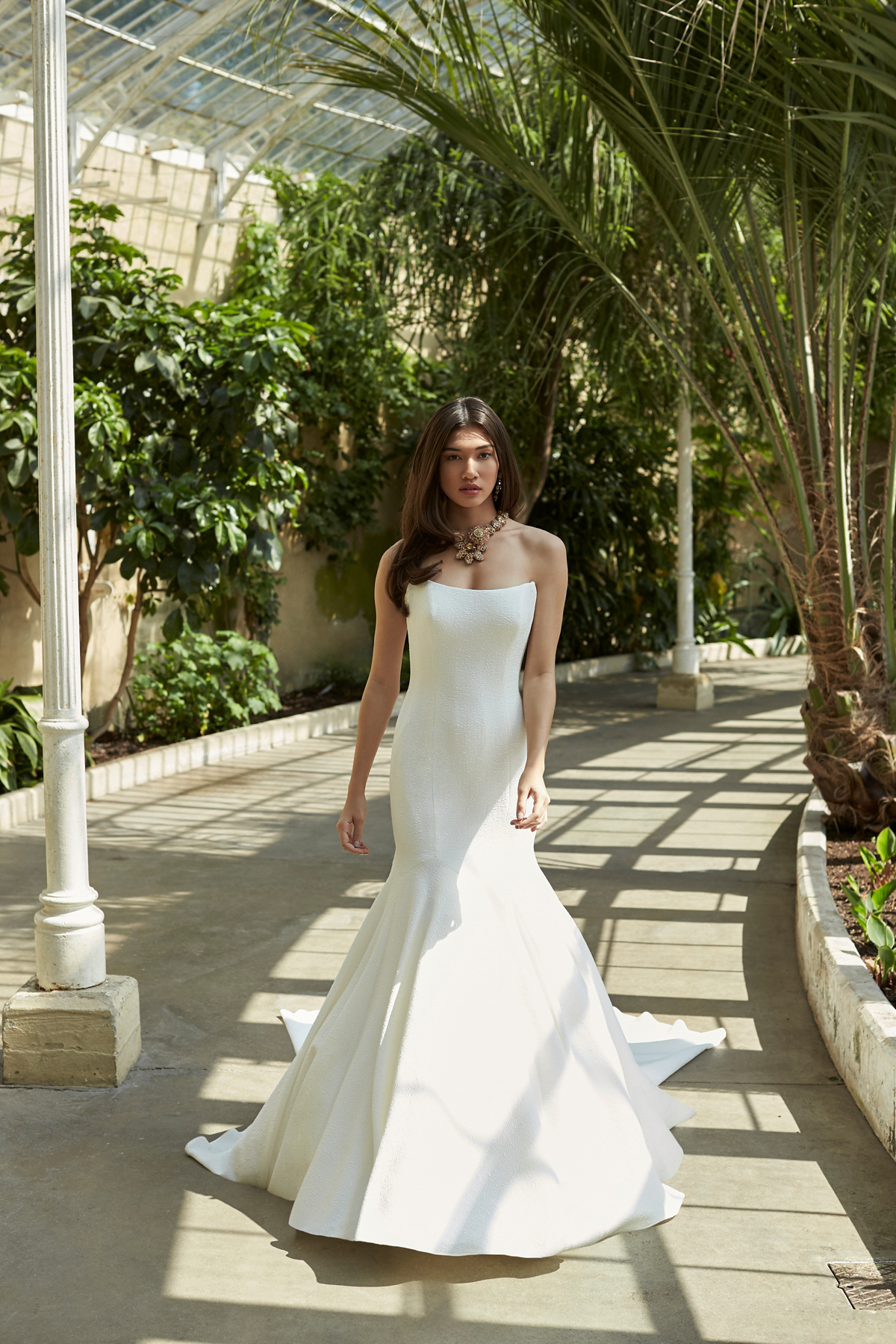 I've also got a rather large soft spot for Leila, a feminine and graceful gown with a soft tulle overskirt and exquisite beaded floral motifs on the bodice. The bohemian Selena (with bell sleeves and floral lace) and the bodycon silhouette of Astrid (check out that train!) show Sassi's ability to create outstanding wedding dresses in all styles. Twenty17 is a triumph.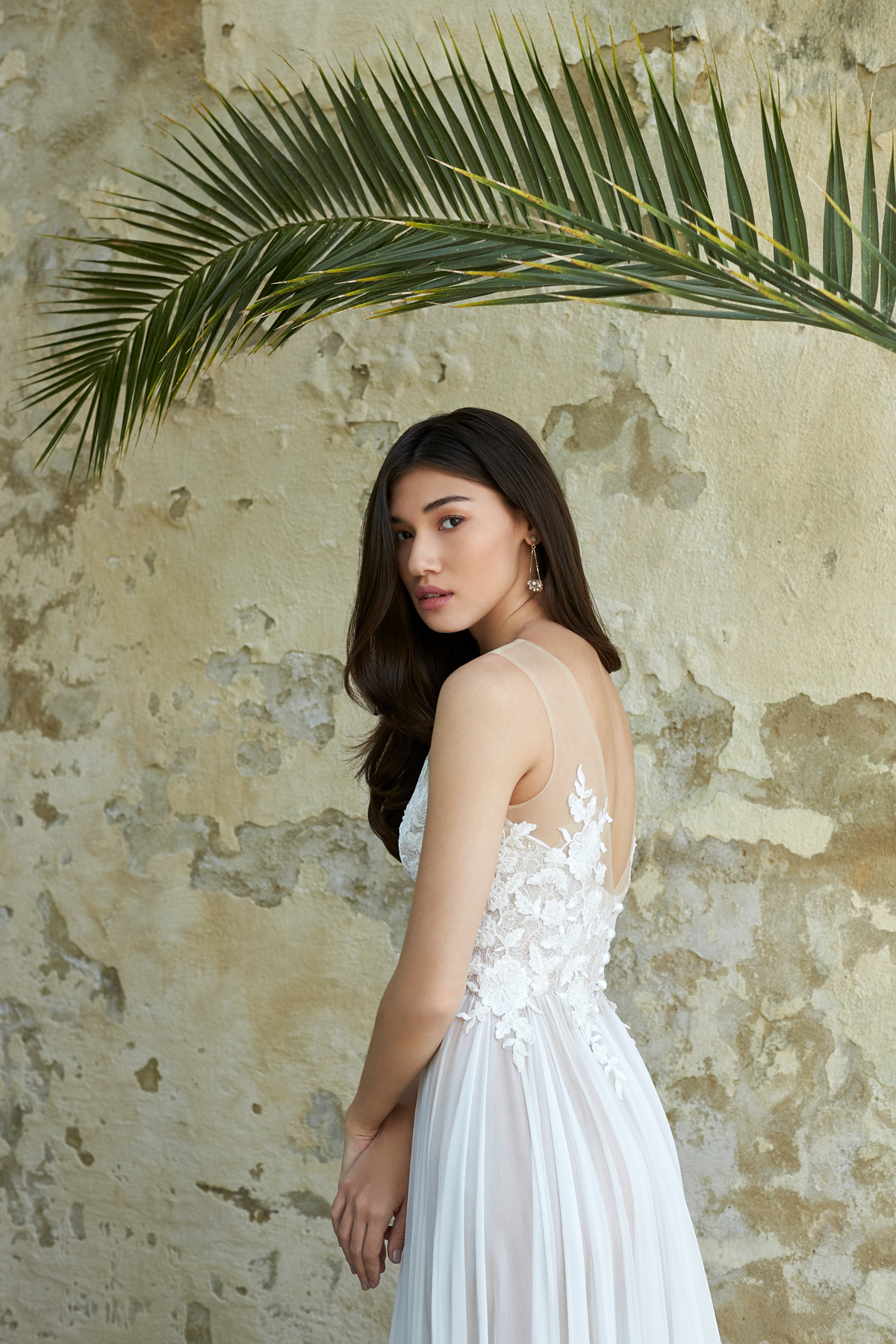 Sassi's commitment to individuality continues with the launch of The Bride Decides, a new concept that consists of 6 dresses and over 30 accessories that can be used in different, personal combinations to completely change the look of each gown. Bliss!
However, it's Twenty17 that's absolutely stolen my heart. I cannot tell you how much I just love collections that are full of bold, brave and beautiful wedding gowns. I adore the variety of the designs, the strong styling and the details that make each of the dresses in Twenty17 so utterly brilliant.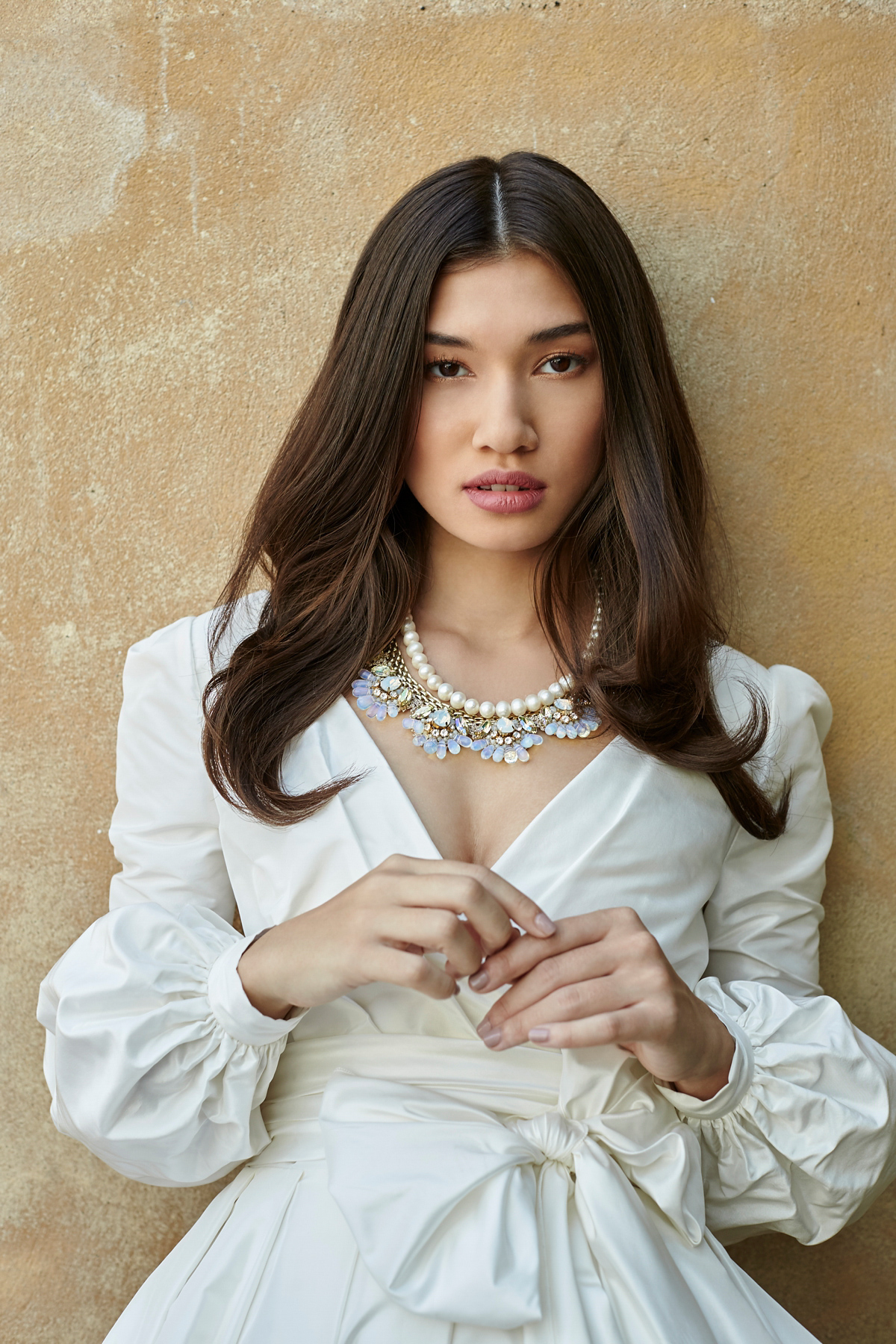 For more information on the Twenty17 collection from Sassi Holford, do take a look at her fantastic website. Here you can also browse the Classic collection as well as The Bride Decides selection. Details of Sassi Holford stockists can be found here and don't miss the upcoming events page for details of designer days and much more.
If you'd like to make an appointment at either the London or Taunton Sassi Holford boutique, you can do so here and, in the meantime, why not stay in touch on Twitter, Facebook, Instagram or Pinterest?
Love Tamryn x
This is a sponsored post