Oh do I have a treat for you this autumnal Tuesday on our beloved wedding blog – there's something impossibly romantic and whimsical about a beach wedding and today's beauty is no exception. Stunning bride Leanne, MD for an online natural cosmetics retailer, married her beau James, a construction site manager, on 23rd June this year in a spiritual ceremony in Ibiza. Their nature-inspired day was full of bohemian touches, gorgeous greenery and an abundance of flickering candlelight.
"Neither one of us are religious but we place a big importance on spirituality. We've always wanted a spiritual ceremony that was very natural. All of the colours were chosen to be as in keeping with nature as possible. We had very muted tones, which looked incredibly beautiful against the rugged Ibicencan landscape.
Photography by Gypsy Westwood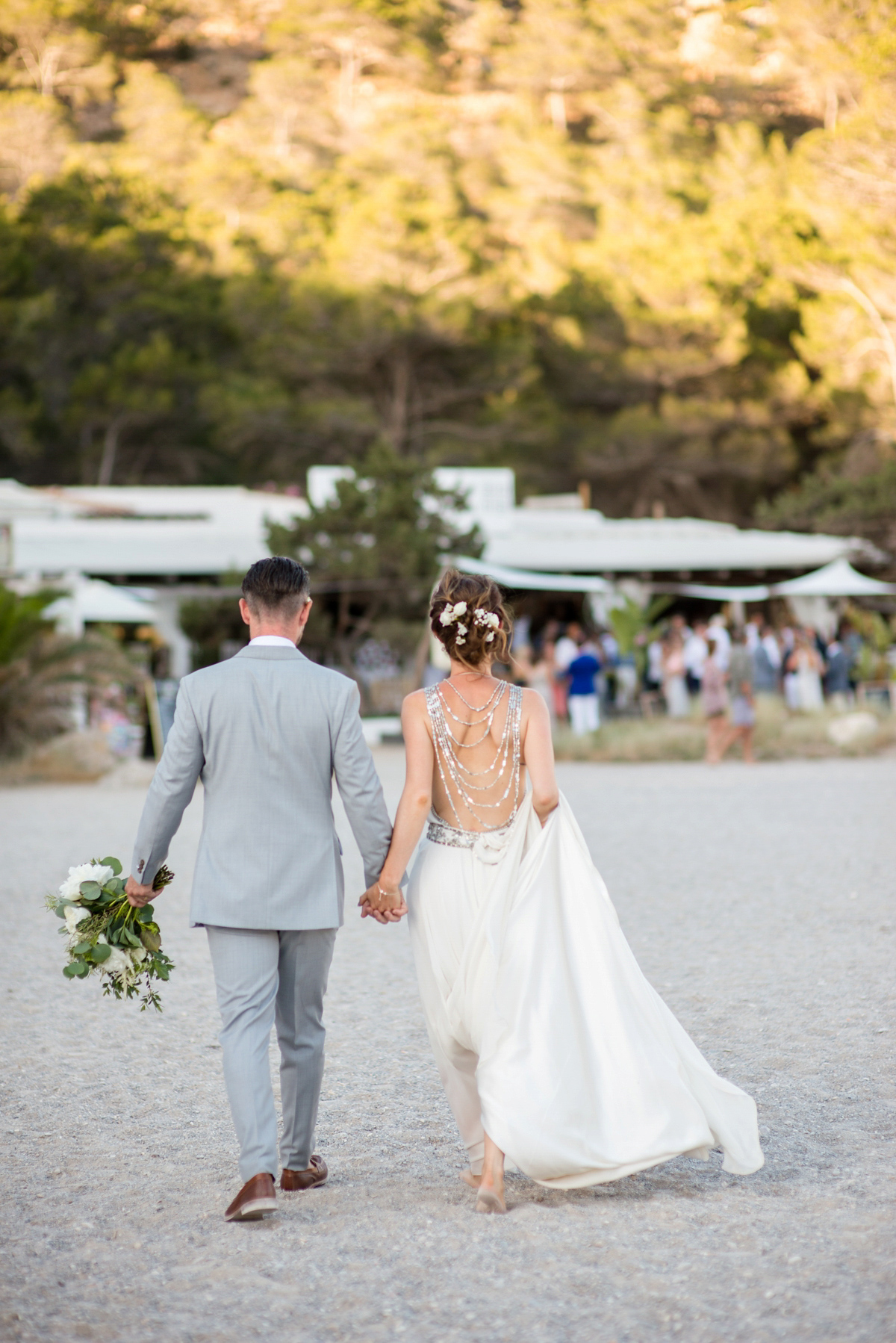 In keeping with their naturally beautiful environment, Leanne was keen to find a balance between a dress of bohemian beauty and show-stopping stature. Her beaded Amanda Wakeley 'Cleopatra' gown struck the perfect chord with its incredible beading and statement back and its soft, cascading skirts.
"I never saw myself in a traditional wedding dress, even if I was to get married in an English church, however I did see and try on many more boho and beachy style dresses which I felt just weren't special enough to be my wedding dress. I knew there was such a difficult balance between finding a boho dress which was suitable for the environment in which we were getting married, and something that in my eyes was so stunning that I just knew it was the one."
"The flowers were predominantly greenery; once again to keep this natural and authentic look, with the white flowers creating a beautiful contrast. We handmade dreamcatchers, wooden signs, wooden table numbers and also brought along pheasant feathers to be used as decoration on the tables. We also made sure that there was no shortage of candles, which meant that as soon as the sun set, the whole place had a beautiful, romantic, soft glow."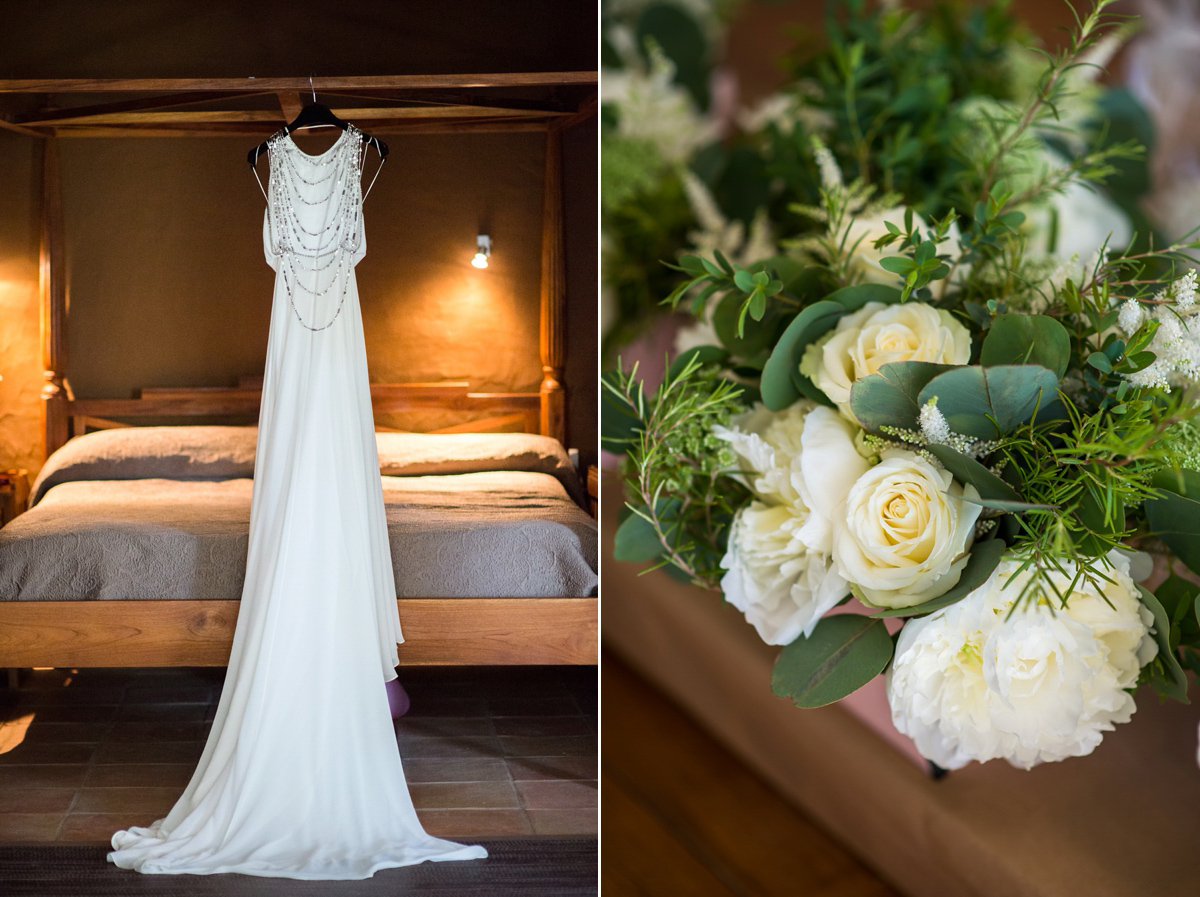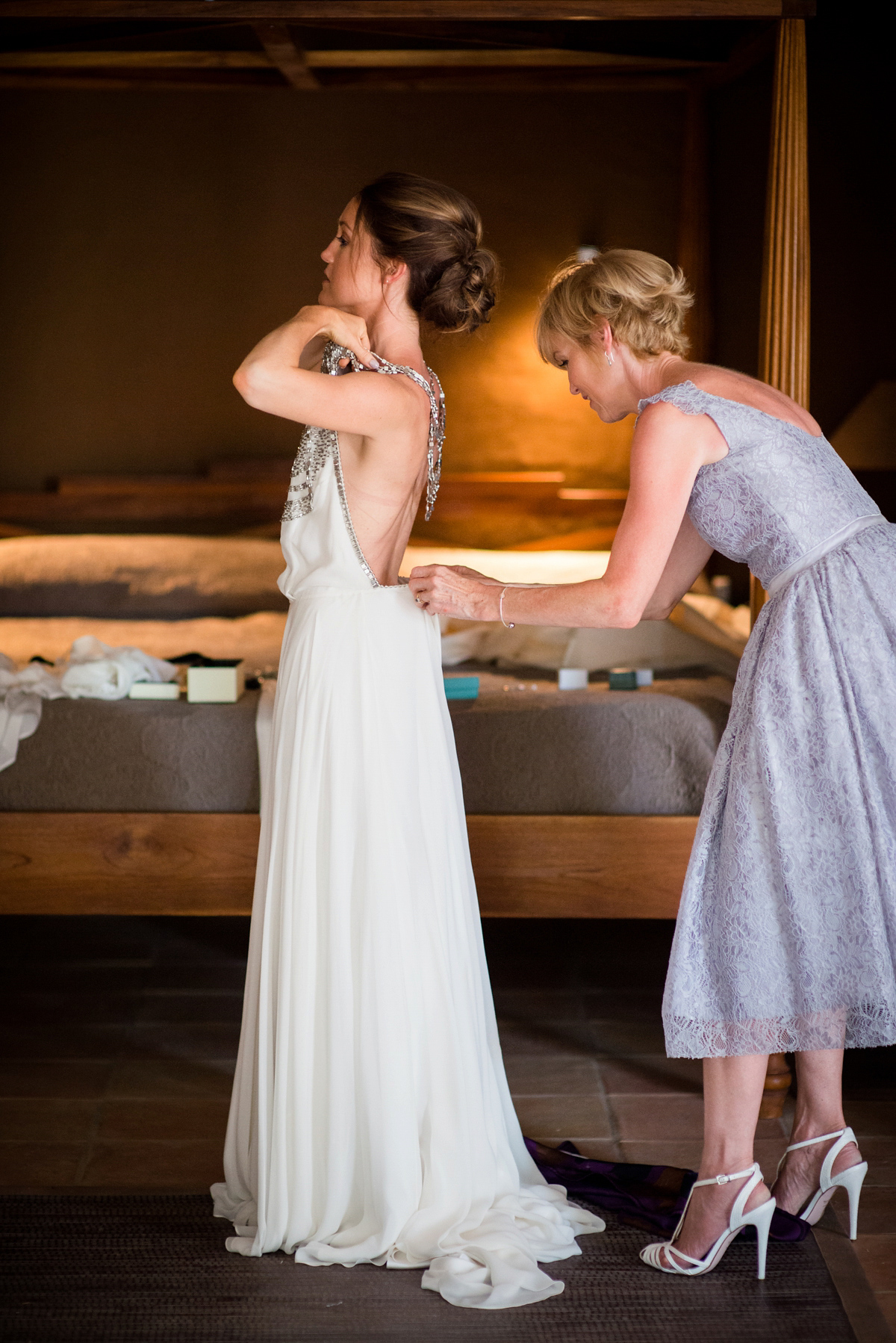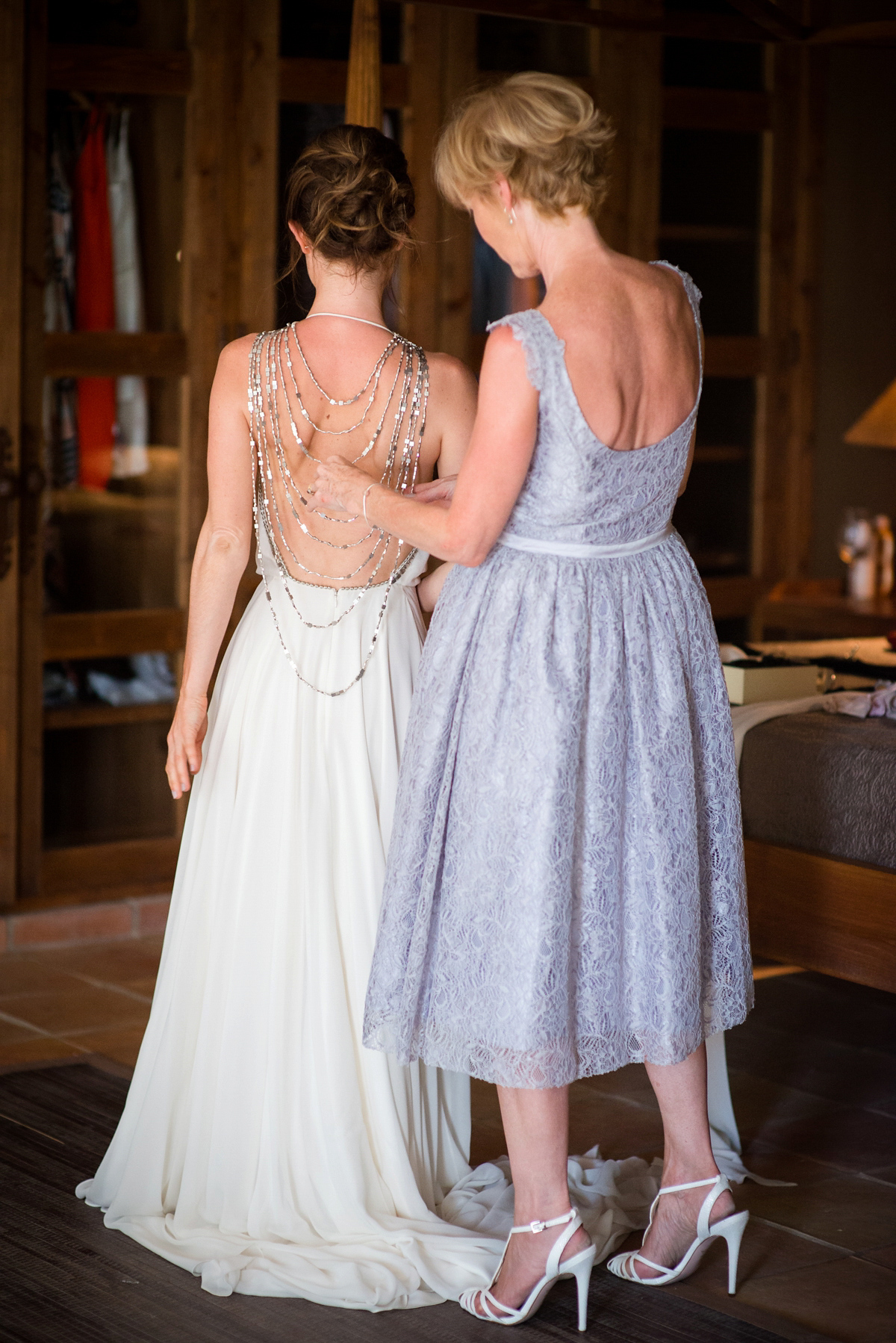 "I tried on quite a few dresses and was starting to get slightly disheartened by the process. I kept waiting for that one that made my heart leap. I had seen the Amanda Wakeley dress online right at the beginning of my search but they were one of my last appointments."
"As soon as I put the 'Cleopatra' on, I knew I had found the one. I couldn't believe I had found a dress that was so completely 'me'. I loved the flow of the skirt, the heavy beading of the top and I knew I wanted a statement back, and I think I got that!"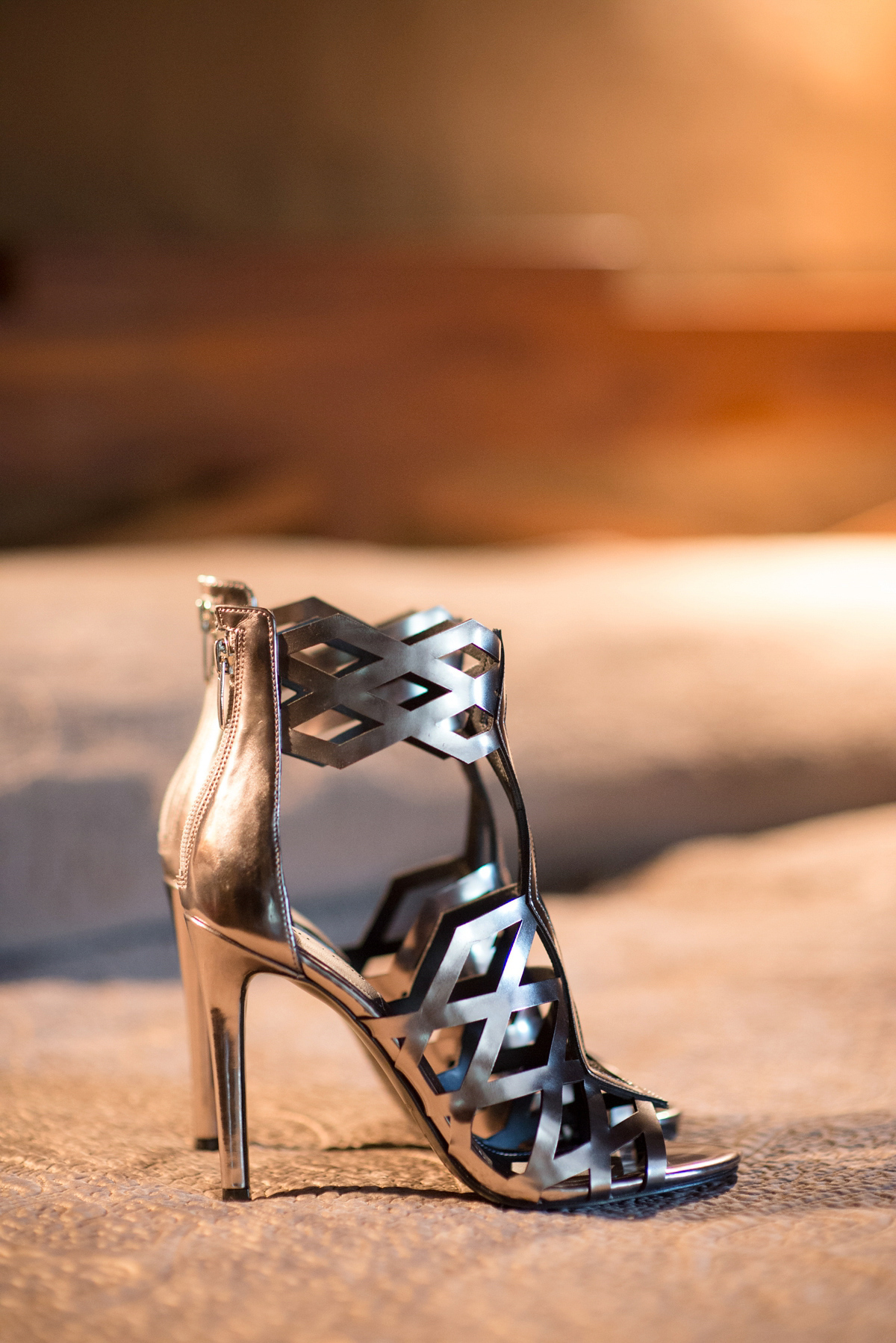 Leanne's hair and make-up artist Louise Maxwell wove fresh flowers into her softly coiffed up-do, which the bride set off with the delicate scent of Peony and Blush Suede by Jo Malone. Allowing the beautiful beading of her gown to really sing, Leanne decided to keep her jewellery to a minimum, simply accessorising with a 'heart chakra' bracelet and earrings by Daisy Jewellery. I love her modern take on bridal nail varnish; that soft dove grey is gorgeous against the pure white of her gown.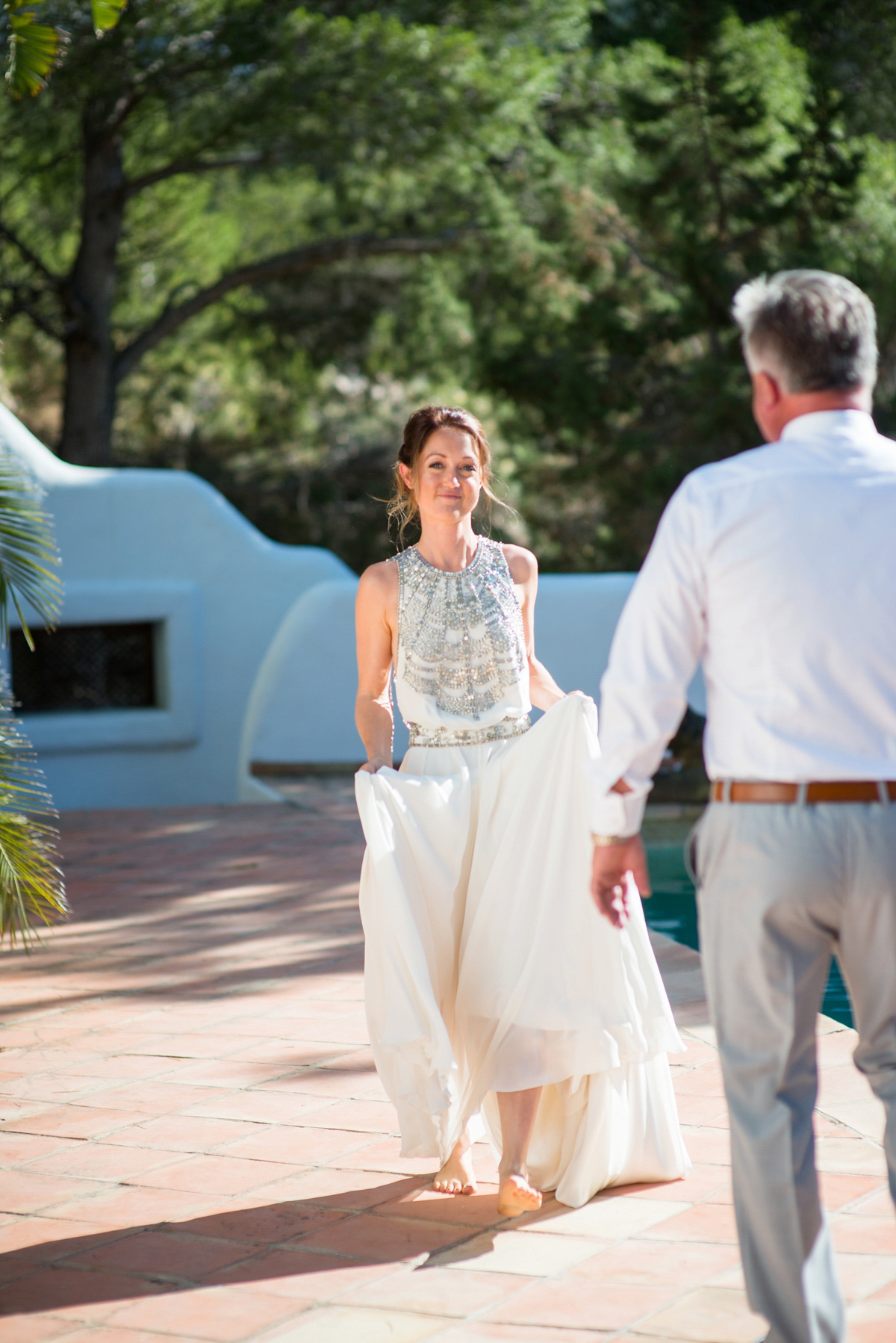 Fatefully united after a night out with friends, Leanne and James spent over a year travelling together. For this wanderlust-worthy couple a destination wedding was a natural decision, and tying the knot in Ibiza, which holds so many happy family memories, was the obvious choice.
"We first saw each other on a night out in Brighton where a large group of mutual friends had arranged a get together just before Christmas 2009. James stopped in for about twenty minutes and we didn't even speak or get introduced however two weeks later we bumped into each other again, recognised each other and got chatting. We were inseparable from that moment onwards. We got engaged in February 2014 on Koh Lanta in Thailand (one of our favourite places) and then got married in June 2016 after over a year spent travelling in Australia and Asia. We like to travel!"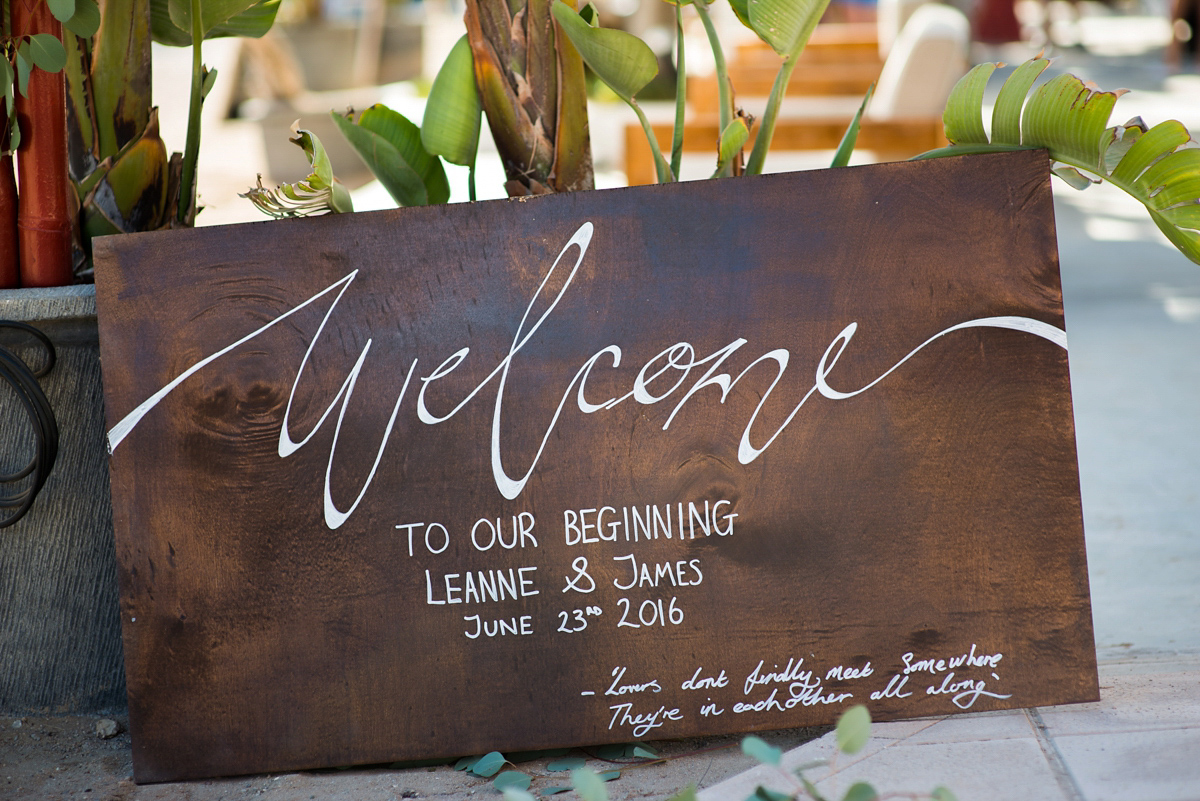 "We were married at Elements in Ibiza. We have been visiting Ibiza as a family every year for many years now and it's our second home. We always stay in San Miguel in the north of the island and spend much of our time at Cala Benirras and in Elements."
"The staff there have become good friends and we knew as soon as we got engaged that this was the location for us. Their simplicity and authenticity embodied everything we wanted for our wedding day."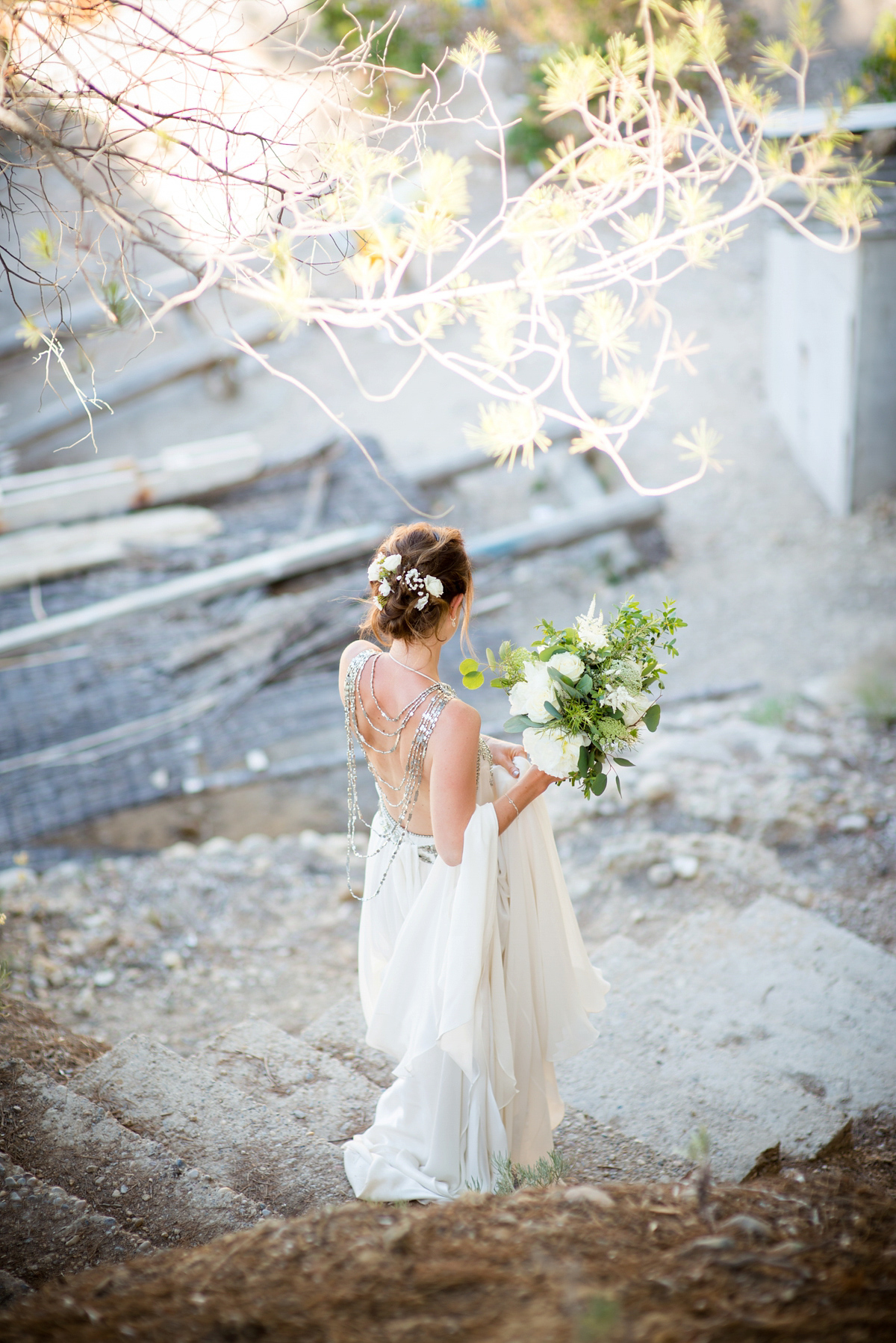 As a fellow June bride, I am similarly delighted that I'll be able to carry a bouquet of white peonies next year, and I just love the fresh, organic foliage interspersed with Leanne's blousy blooms. The shots of our bride, picking her way down the steps to the beach, flowers in one hand and flowing skirts gathered in the other, are simply enchanting. The sunlight filtering through the leaves and kissing the skin of her shoulders – she appears like an elfin apparition of loveliness. And just look at her proud papa in his light grey suit, so cool against the sandy textures of the landscape.
"Our flowers were by El Ramo de Flores in Santa Eulalia, organised through our event stylist Danielle. We had simple flowers with lots of greenery (eucalyptus and jasmine) to keep the wedding looking very natural. We loved the beautiful contrast between the green and the white. I was so pleased that we were getting married at the right time of year for peonies as they are one of my favourite flowers. Other flowers included white astibe, litianthus and gypsophila."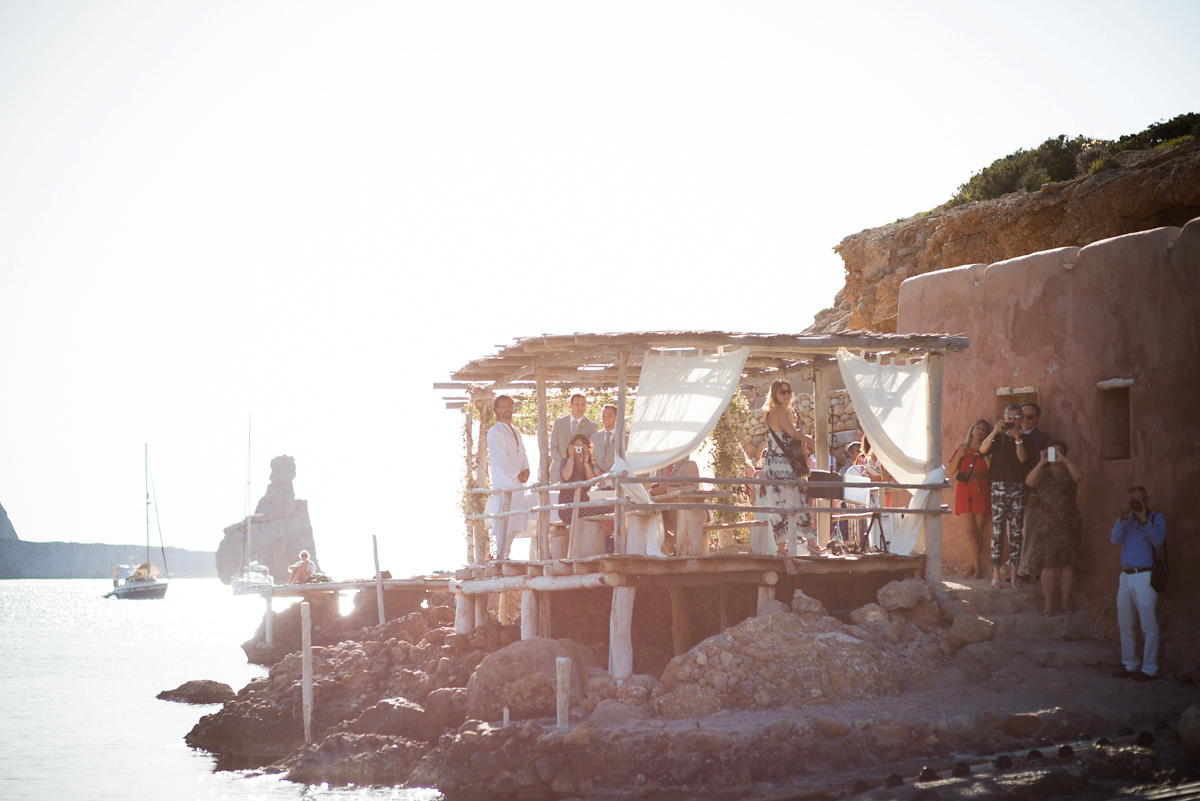 "For the ceremony I was barefoot; I didn't want to get married any other way!. I really struggled to find my shoes for the evening as many wedding shoes are very traditional. I love statements heels and wanted some that went with the beading on my dress, which was almost a gunmetal grey/pewter. I then saw these shoes on ASOS, which were just perfect with my dress."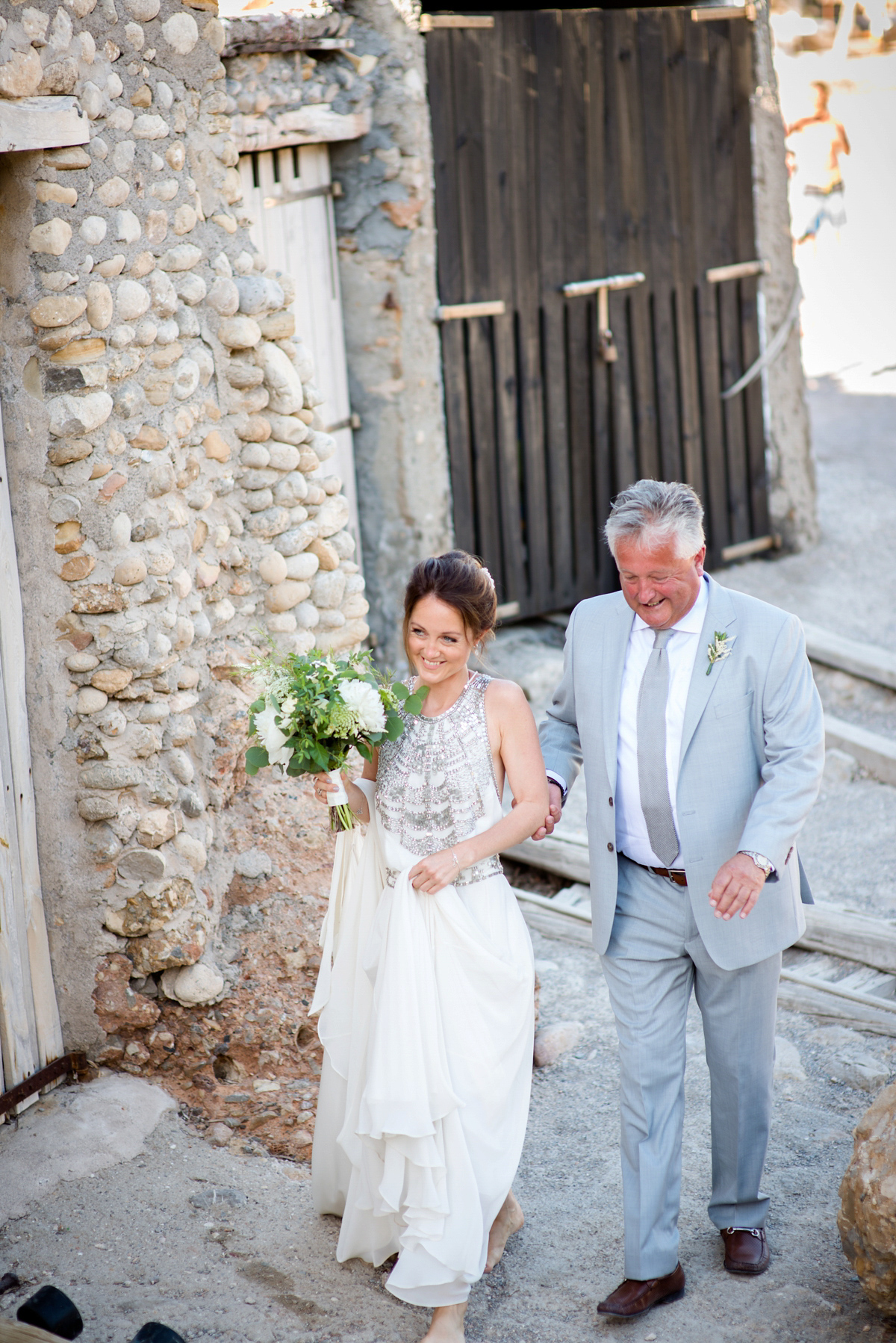 Waiting for his bride under a pale wood canopy, foliage twisting organically around its structure, James looked incredibly dapper in his grey suit from Summer Couture, which he paired with shoes from Russell & Bromley. Leanne's dad, Martin, walked her towards her very nearly husband to one her of favourite songs, Sade's 'By Your Side,' sung beautifully by Claire Wakeman.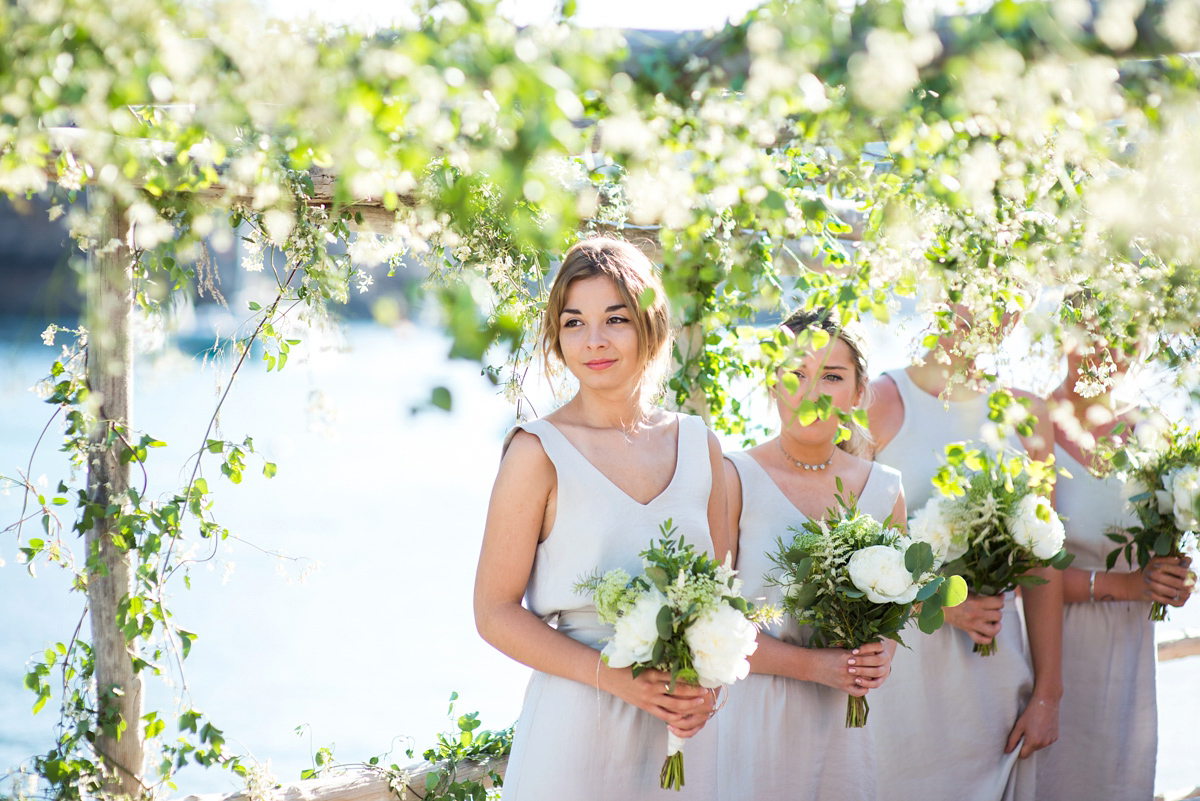 Leanne and James exchanged custom-made rings by Exclusive Jewellery who are based in Brighton, where they first met, and their incredibly spiritual ceremony was conducted in front of their loved ones with rugged stone and brightest sea providing the most stunning natural backdrop.
"We were very blessed to have Gianluca conduct our ceremony. His ceremony brings together many spiritual elements mostly learned from his many years living in Bali – a place where James and I have also spent a fair amount of time and which holds a special place in our hearts. We wrote our own vows, which was incredibly meaningful."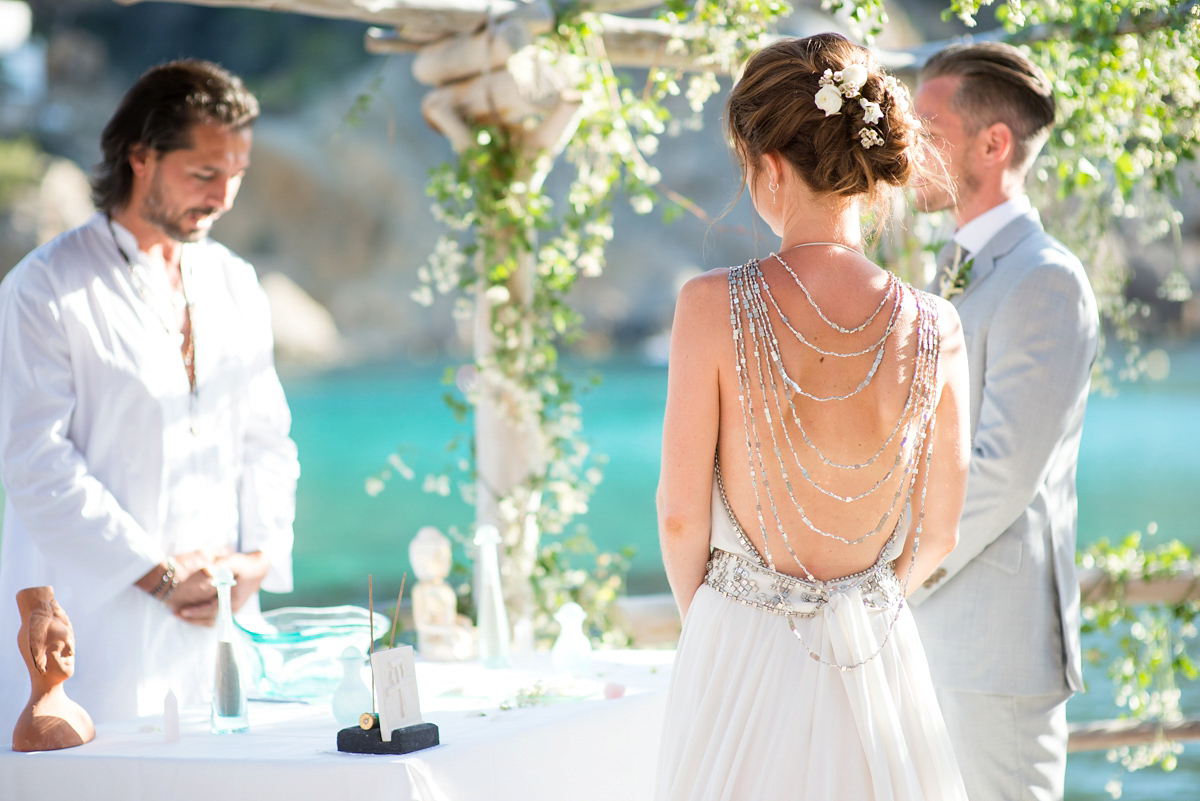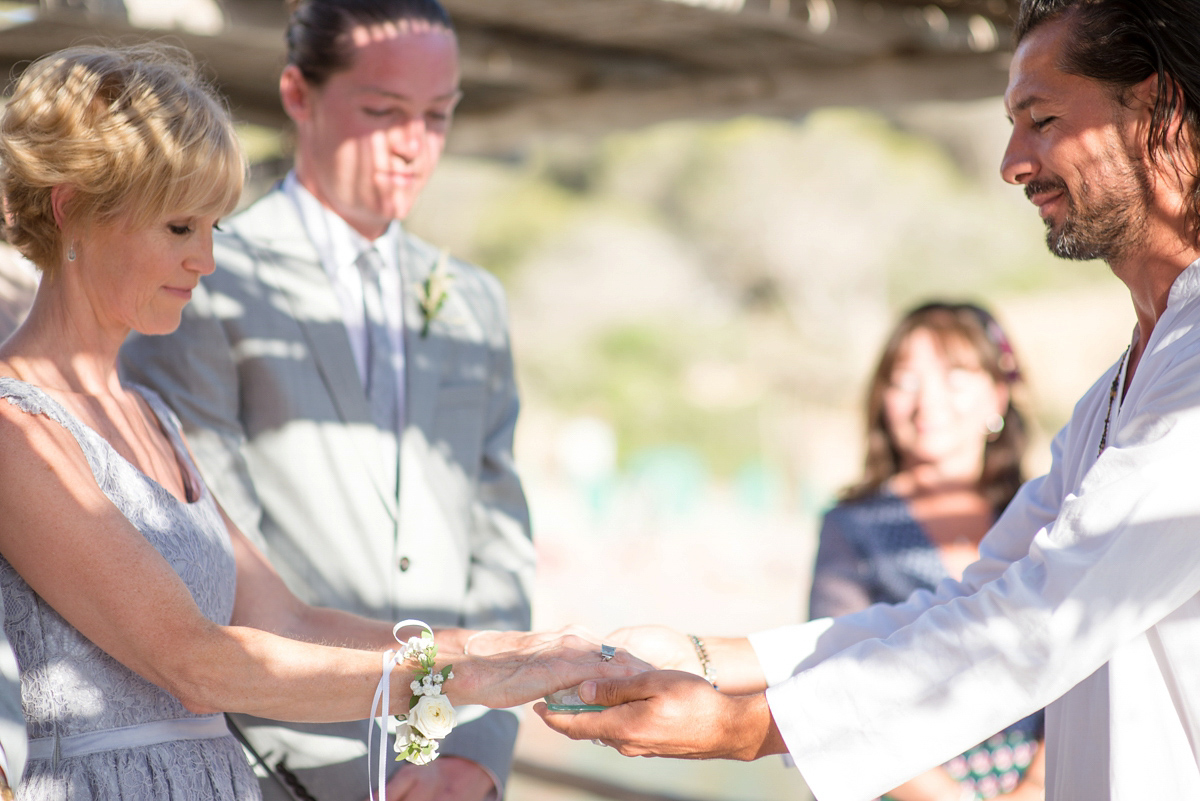 "We had three readings at the wedding, by three of the bridesmaids. These were written by the bridesmaids themselves and were incredibly moving. I think all the guests had tears in their eyes at one point or another. The bridesmaids dresses were custom-made in Brighton by Maryam at Mazelino. We did this so that the girls could have slightly different styles and we could get the colour and fabric just right."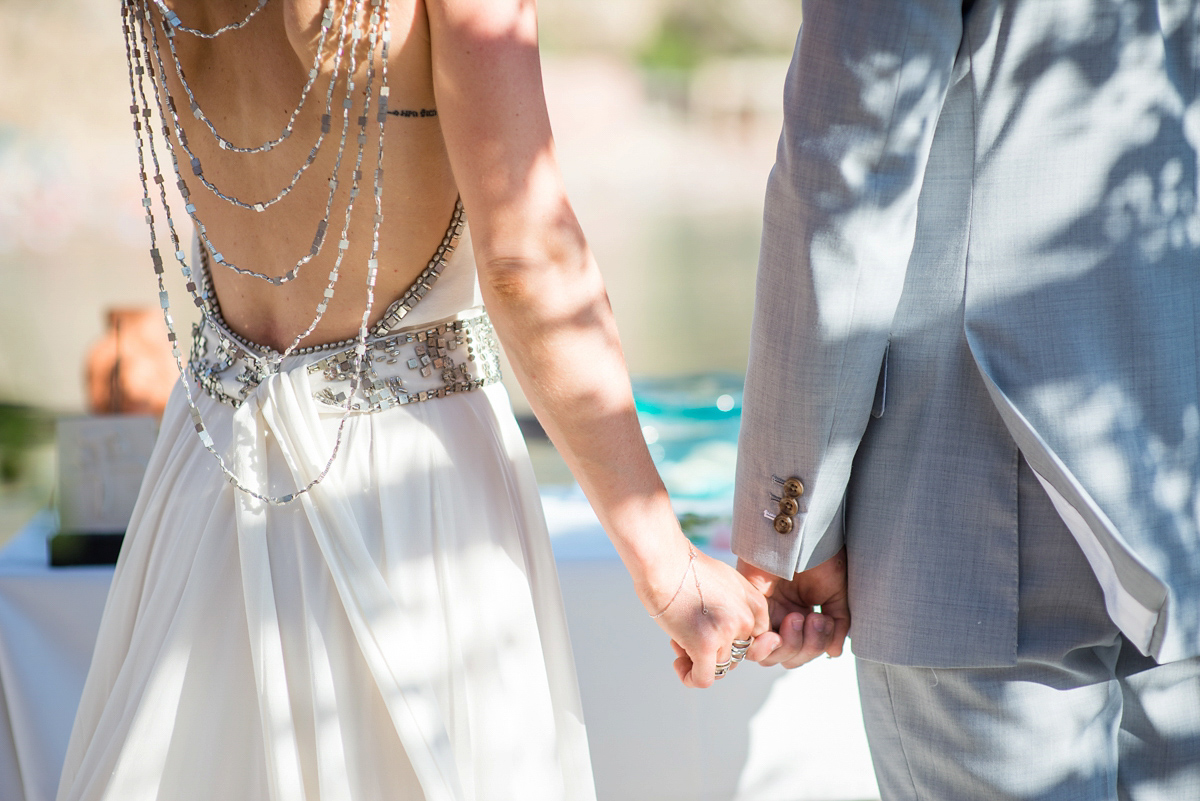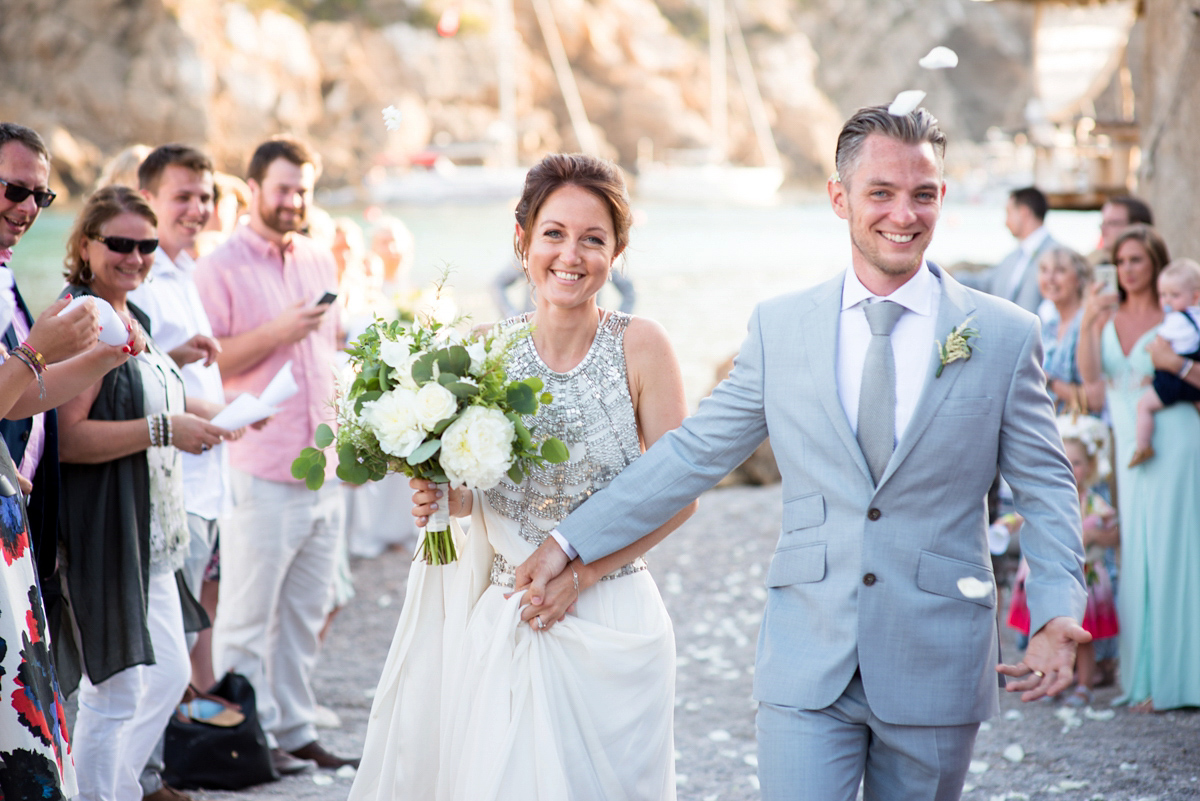 "We didn't need a wedding car as such as my entrance to the beach was via a footpath, which snakes around and down the cliff from our villa at the other end of the bay. I did, however have my heart set on one of the 2CVS which are rented out by Ducks United."
"The cars just embody the Ibiza hippy vibe and we managed to get the perfect one."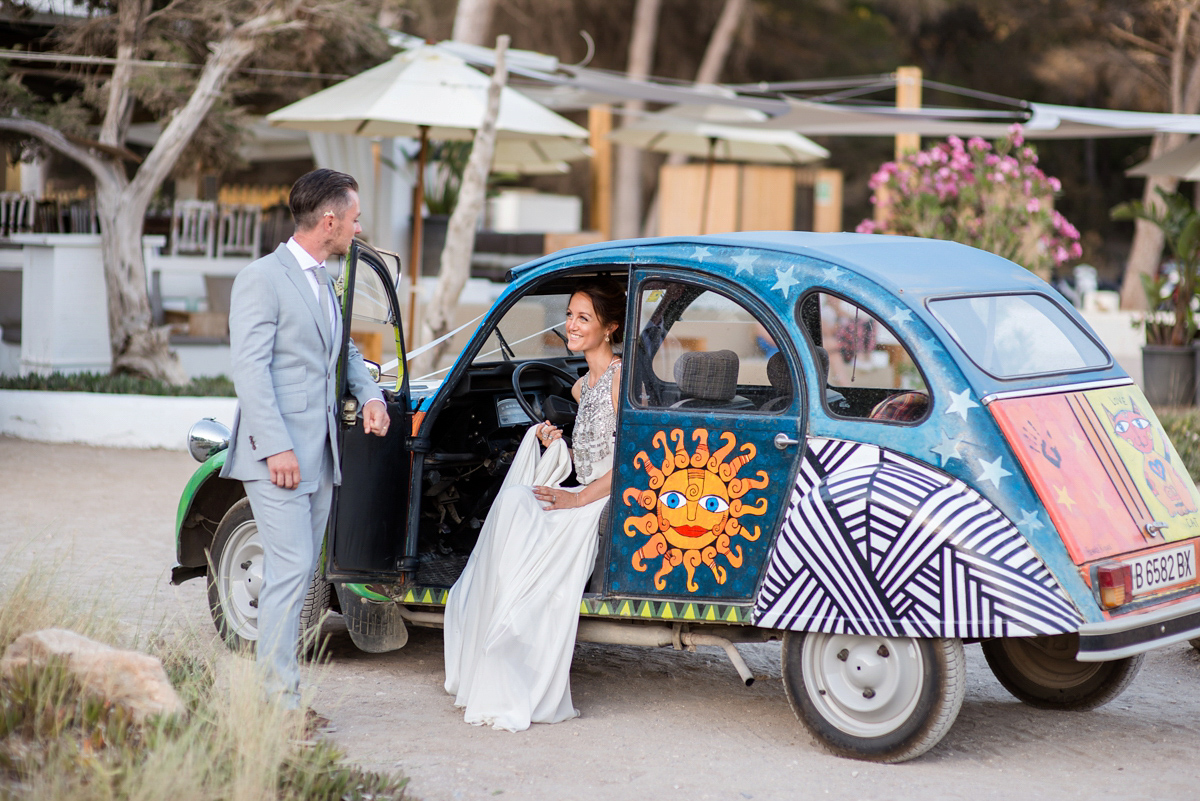 I adore those bridesmaids dresses; the subtly varied necklines, the soft grey and the gentle texture of the material. All of Leanne's girls wore fresh flowers in their hair and accessorised with gifted handmade silver bracelets. The overwhelming joy and emotion in the stills from the couple's ceremony is all-pervading and so beautifully captured by Gypsy Westwood.
"I was in contact with Gypsy even before we had booked the venue, just to make sure that she was available for our proposed date. We had our heart set on her; we love Gypsy's work and she knows how to capture the essence of Ibiza so well, the light in her photos is incredible. Gypsy was fantastic from the offset. We first met her back in July 2014 so we had almost two years before the wedding. Not only did Gypsy do a fantastic job on the day, but she also helped us out with recommendations for the event planner and make-up artist.
Gypsy makes you feel so comfortable during the day – you can tell this is her passion and she is incredibly good at it."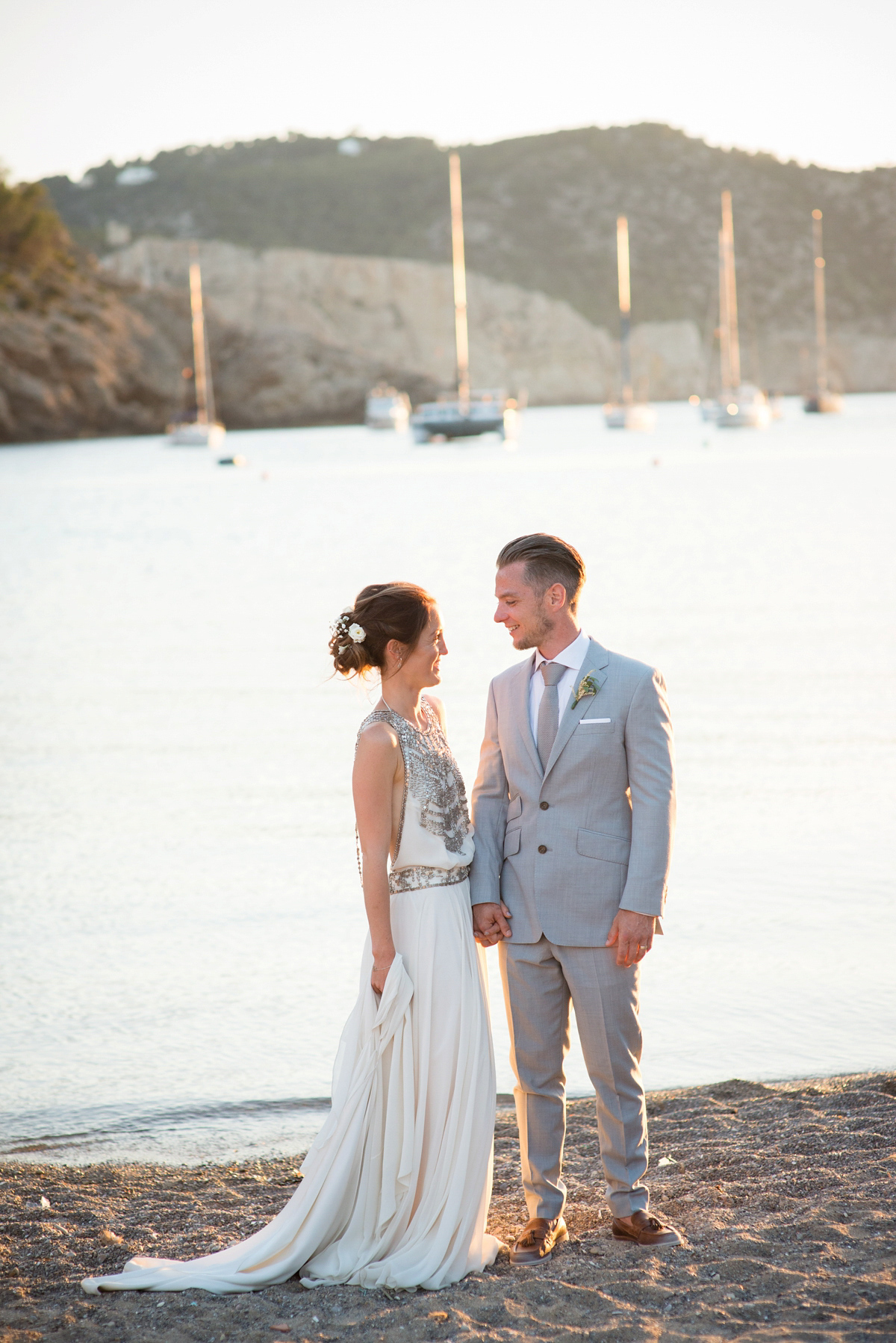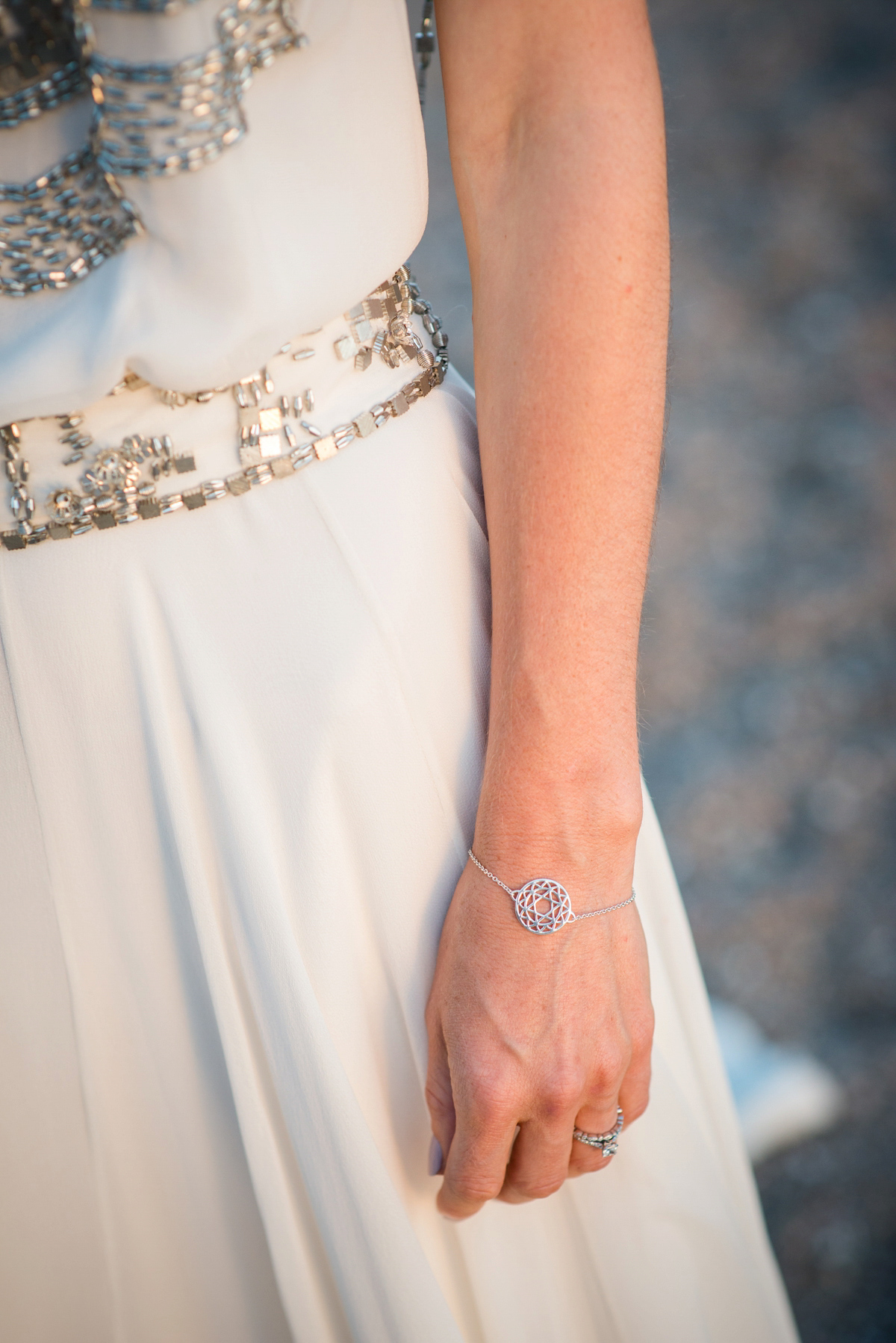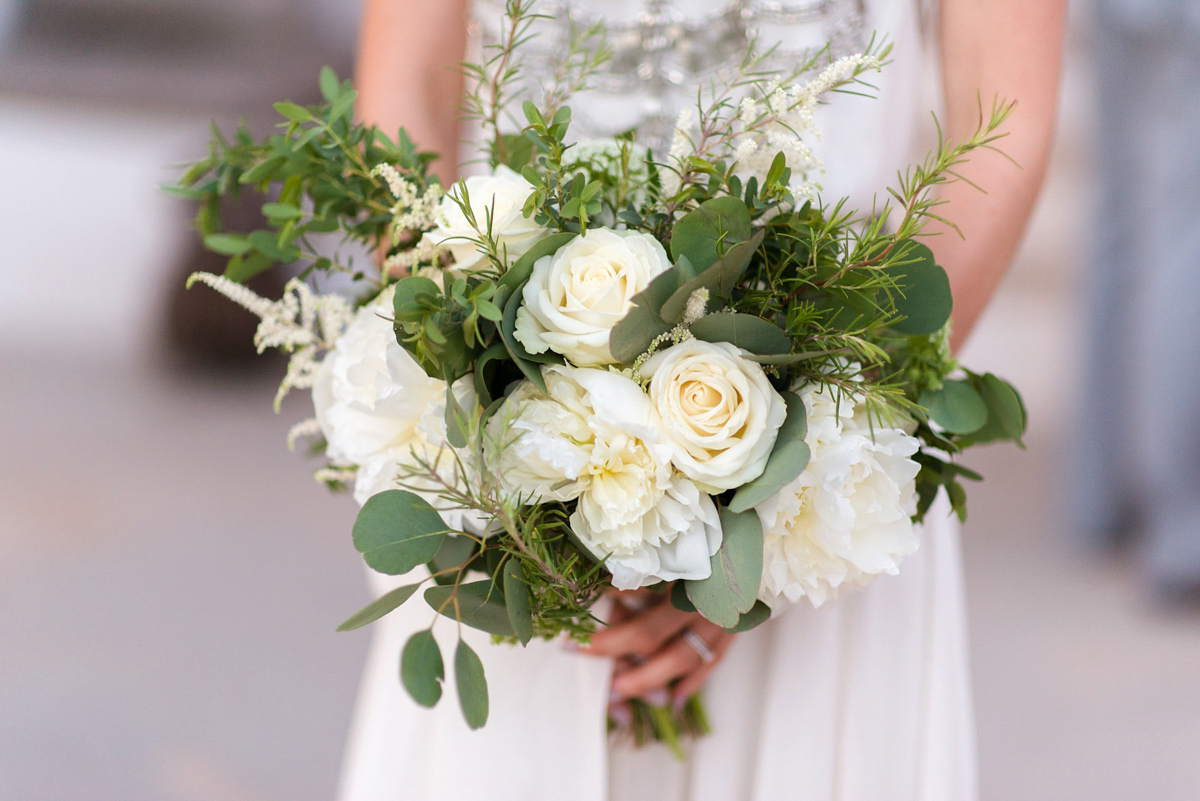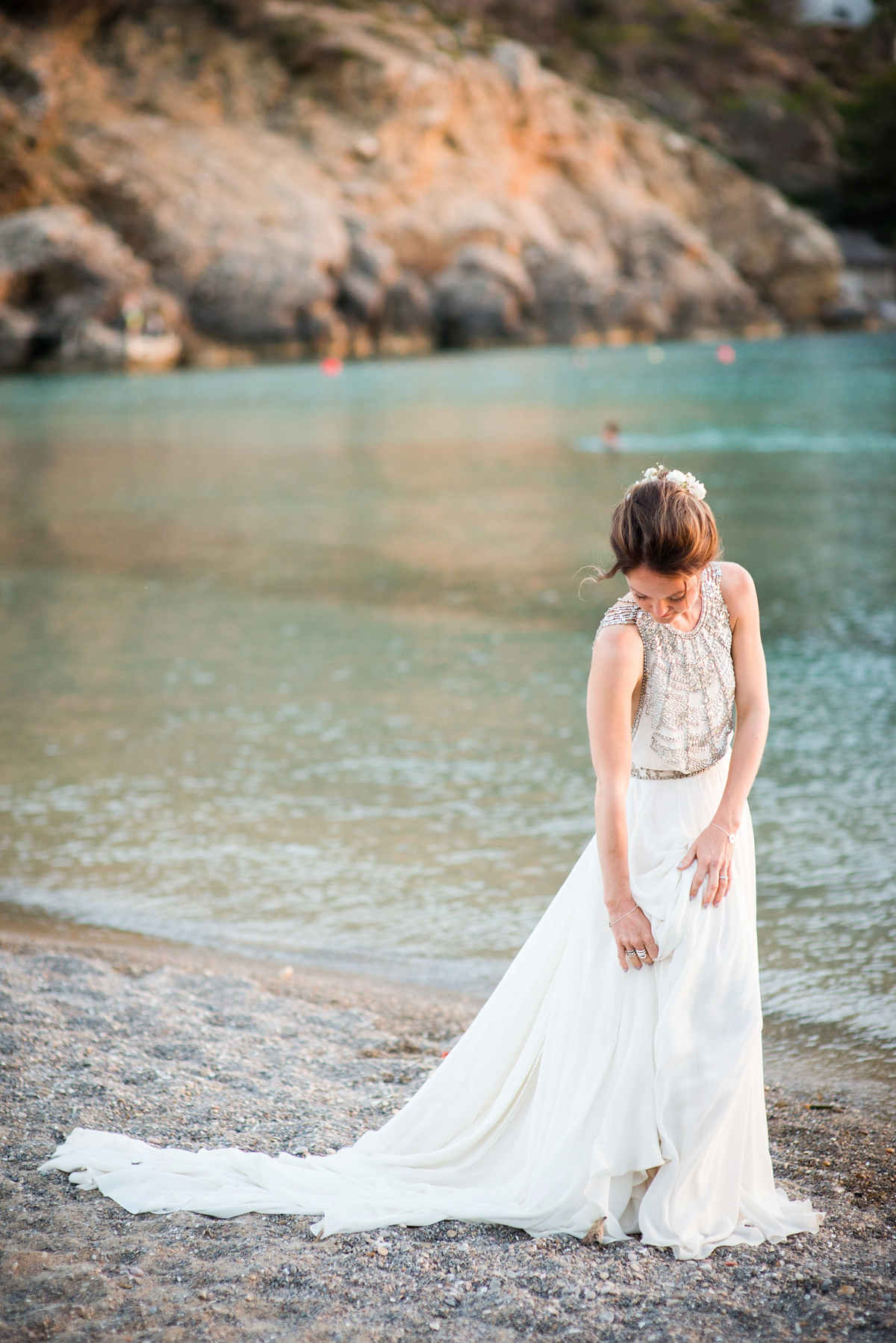 As the ceremony slipped seamlessly into the reception in a haze of sunshine and laughter, Elements was transformed into a airy haven by event decorator, Danielle of Velvet Circus. Claire Wakeman, who performed solo during the ceremony, played with her band during the drinks and canapés, creating a lovely atmosphere.
"Claire is fantastic and listens to exactly what you want. She is a very flexible musician and the music was just perfect."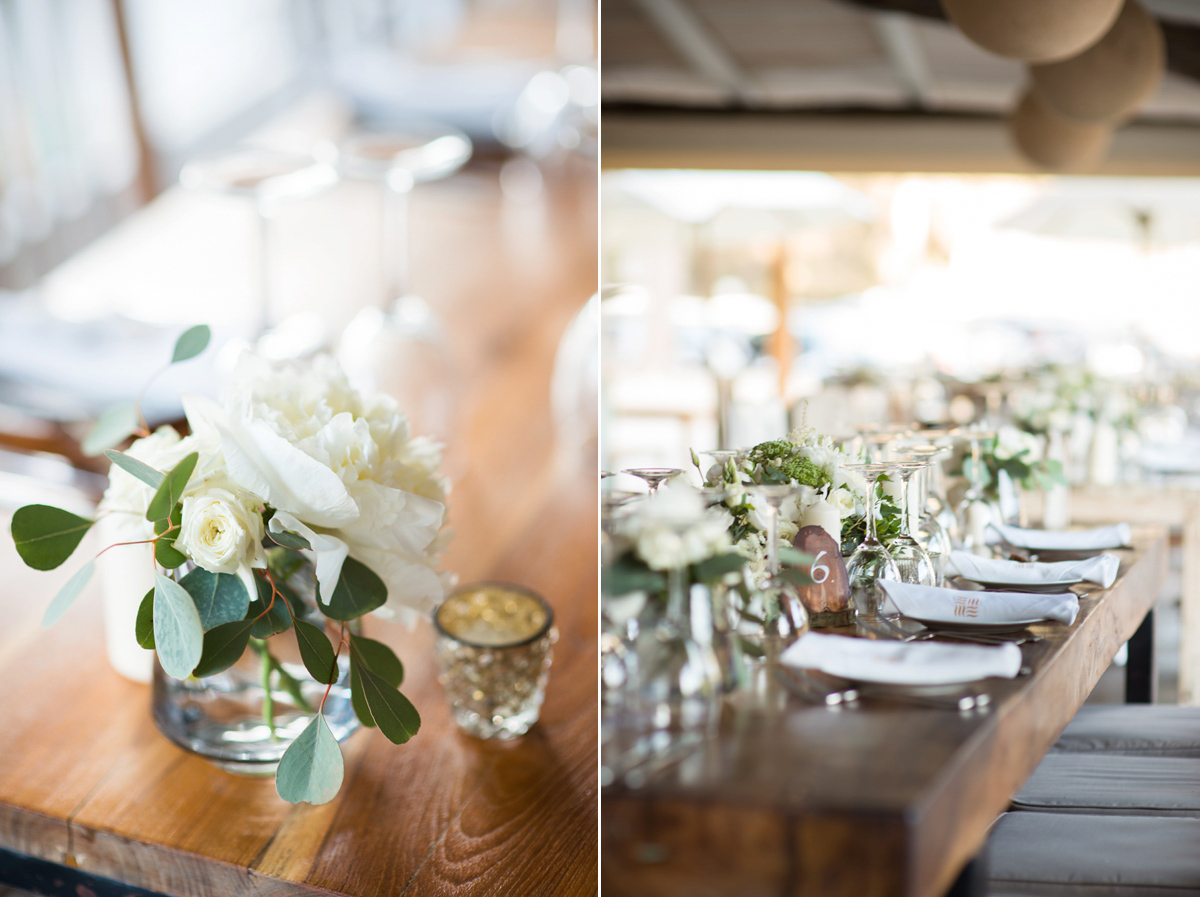 Leanne added personal decoration to the venue in the form of photographs of herself and James from babyhood to the present day, displayed on a delicate web. She also crafted a beautifully bohemian dreamcatcher as well as the table plan, while James created the guest book and the table numbers. Fragrant dried lavender and pheasant feathers added to the nature-inspired feel.
"I had bought some beautiful paper made from recycled cotton for the place cards, which we had a calligrapher write on. Our wedding guest book was also an idea I had which was then brought to life by James (who is the artistic one) – a wooden sign which we can display in our new home."
Before a medley of delicious, vegan-friendly desserts were served, Leanne and James treated their guests to a spectacular show of fire dancers, which they chose to give their loved ones a taste of authentic Ibiza.
"Our cake was by Sharon at Cupcake Collection Ibiza. As both James and I are vegan, we were so pleased to find Sharon who has started to make vegan and raw cakes for events in Ibiza. Sharon originally thought I was insane when I told her my idea of having two very tall tiers instead of the traditional three tiers – I think she was just concerned it would fall over! I am so pleased she agreed to it though, as the end result was exactly as I had imagined."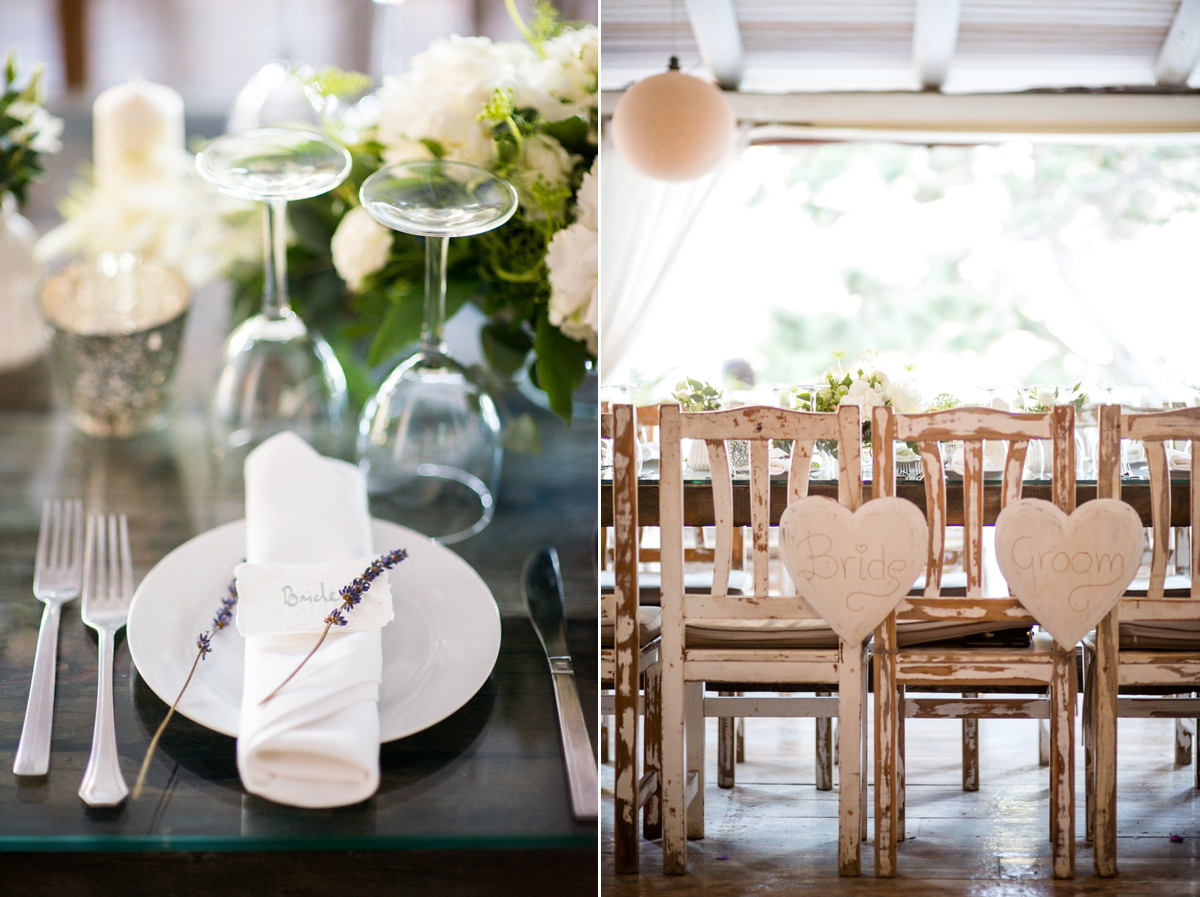 "It was a semi naked cake decorated with jasmine greenery and white flowers on the top. We wanted to keep the cake nice and light and opted for two different flavours. The top tier was coconut and lime and the bottom tier was lemon and blueberry. Let's just say we converted everyone who originally turned their nose up at vegan cake. We also served some incredible raw chocolate truffles and raw cake from Will Beets. If you are ever in Ibiza, you have to try their raw truffles – they are to die for!"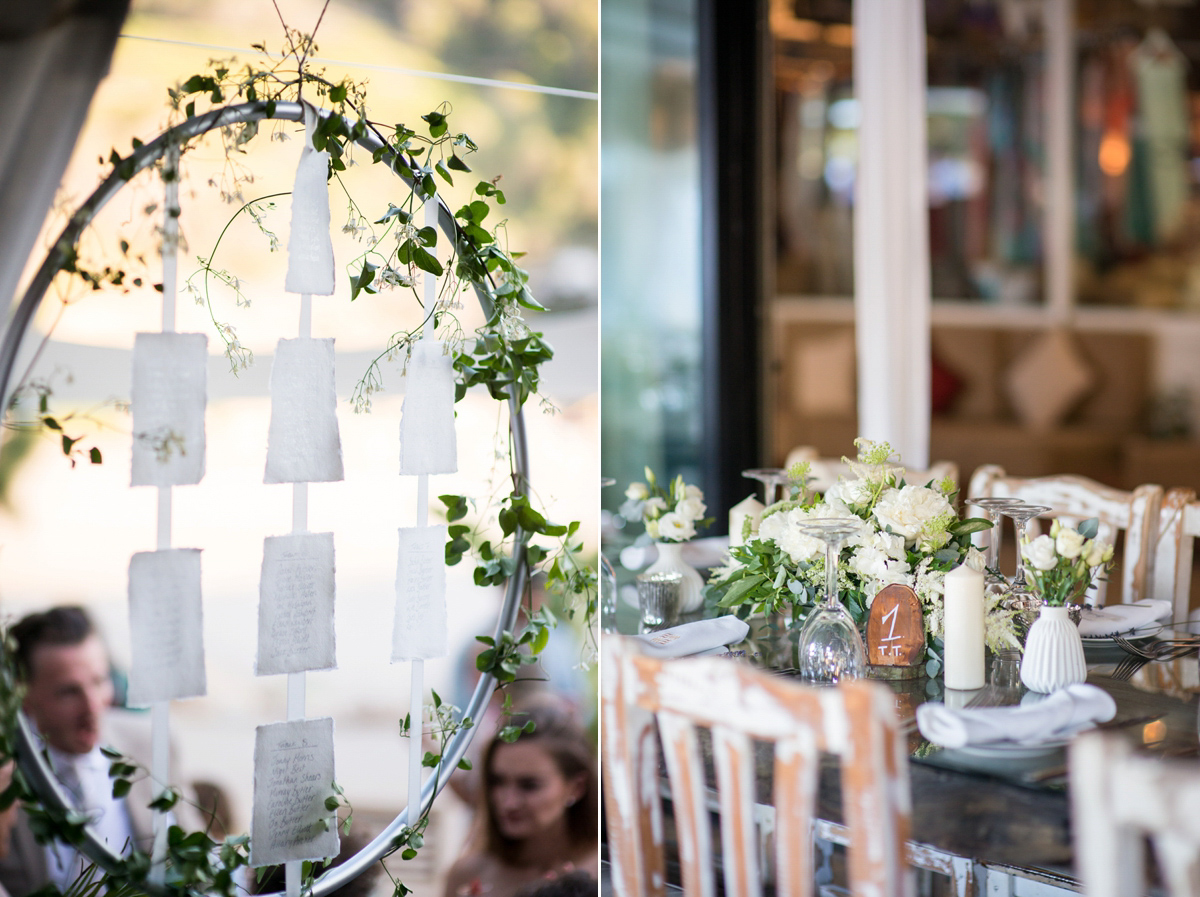 "One of my favourite memories from the day is hearing the saxophone playing as the sun went down. I had two favourite moments really, but both for the same reason. The first was walking down the path leading to the beach with my dad. You had a fantastic view of the beach and I could see the decking where we were having the ceremony, how beautifully it was decorated and all our guests there waiting. As we descended towards the beach I could hear some drummers (the sound of Ibiza for me) and then as we started our walk along the beach, members of the public started clapping for us – something I was in no way expecting and really made me fight back the tears!"
"The second moment was after the ceremony, standing on the beach for the first time as husband and wife, watching the sun go down with all our closest friends and family around us to the sound of the sax. I don't think I have ever been so happy. This may sound cheesy but the day was everything we ever hoped for and so much more; I would not do anything differently."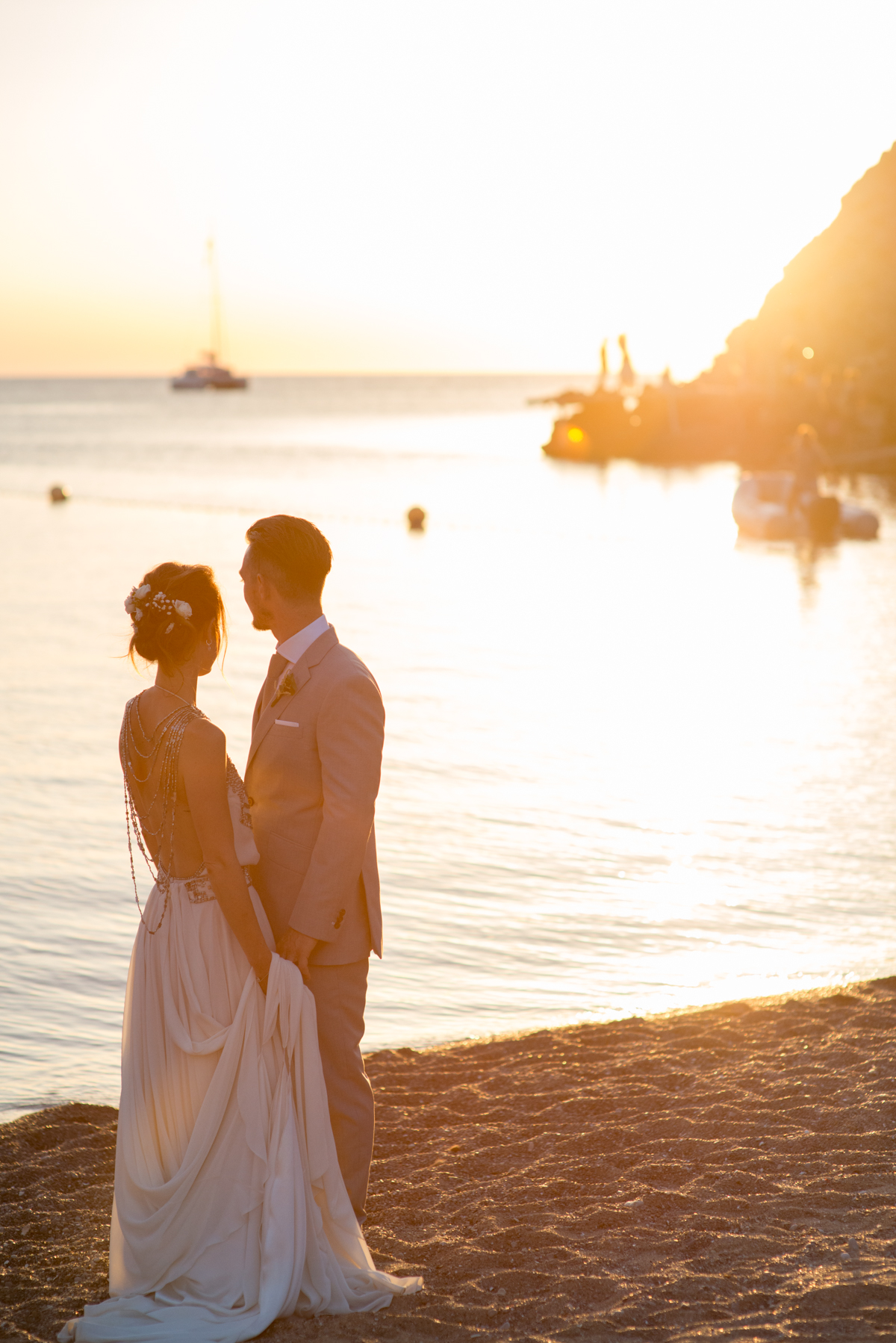 Singer Claire Wakeman recommended DJ Bryan Beezwax, who got the mix of music just right. Leanne and James chose Van Morrison's Someone Like You to serenade them in their first dance; a song they fell in love with while travelling in Asia, with words which really resonate with the couple.
"We got the DJ to casually blend 'Someone Like You' in with Bob Marley's 'Is This Love' – our favourite!"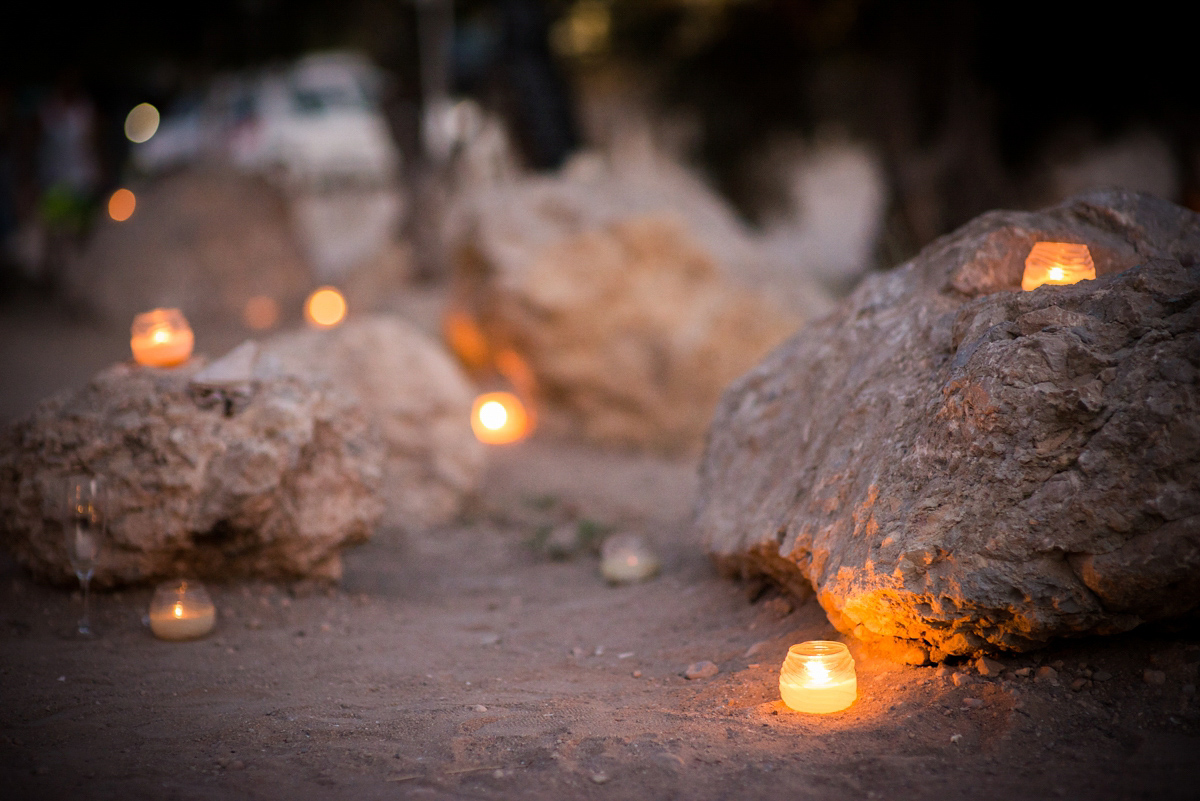 Words of Wedded Wisdom
"We always wanted to make our wedding very 'us' so we put so so much time and effort into the planning. My main advice when planning the day would be to work with people who really resonate with you. I feel that this ensures that when the day arrives, everyone has understood your vision and wishes for the day, making it just as you always wanted."
Such wise words of advice from our beautiful bride – luckily both our gorgeous directory Little Book for Brides and our brand new and totally brilliant Style Files are there to help guide you on your way to wedding planning bliss.
A huge thank you to the lovely Leanne and James for allowing us a sneak peak into their beautifully spiritual day, and of course our heartfelt thanks too to Gypsy Westwood Photography for these gorgeously light-filled images.
Are you planning a destination wedding? Please full us with crippling, wanderlust-inducing envy by letting us know in the comments box below.
Wishing you a wonderful week,
Em x