As regular readers of our much loved wedding blog will probably already know, we're (and that includes me personally) are huge fans of Emmy London. Established by designer Emmy Scarterfield in 2004, Emmy London are designers and purveyors of some of the most exquisite wedding shoes and accessories you truly will ever find.   My own personal love affair with Emmy began back in 2008 when I was planning my own wedding. I wore a pair of Emmy heels for my wedding and have been head over heels, hopelessly in love for all things Emmy ever since.
Since that time, Emmy London has gone from strength to strength, extending their collection of heavenly heels to include bridal hair accessories, belts and clutch bags – you can browse some of these products from the comfort of these very wedding blog pages now by visiting our Style Files section (click the image below).
To add to this, earlier this year, Emmy proudly announced the launch of her debut collection of diamond jewellery in collaboration with high street jeweller H Samuel. We first blogged about this collection back in March. Today, I'm excited to be able to share a film that celebrates this collection with you, showcasing some of the beautiful wedding and engagement rings that are a part of it – and thrilled too, because I was part of the team that produced this film and these images.
Film by The Lawsons
https://vimeo.com/174631258
Working on the concept, art direction and styling of this shoot with my husband was an absolute pleasure and real joy and I'm beyond delighted that I finally got a chance to work with The Lawsons to create this film – I've been closely observing these talented photographers who turned to film making recently and wanting to work with them ever since. It was also a real pleasure being able to work professionally alongside my friend and talented colleague Georgina Harrison.
The film so perfectly captures the elegant nature of this gorgeous collection of diamond jewellery. The film above forms part of a wider social media advertising campaign that I was asked to produce by both Emmy and SIGNET, the parent company to H Samuel.
Photography by Georgina Harrison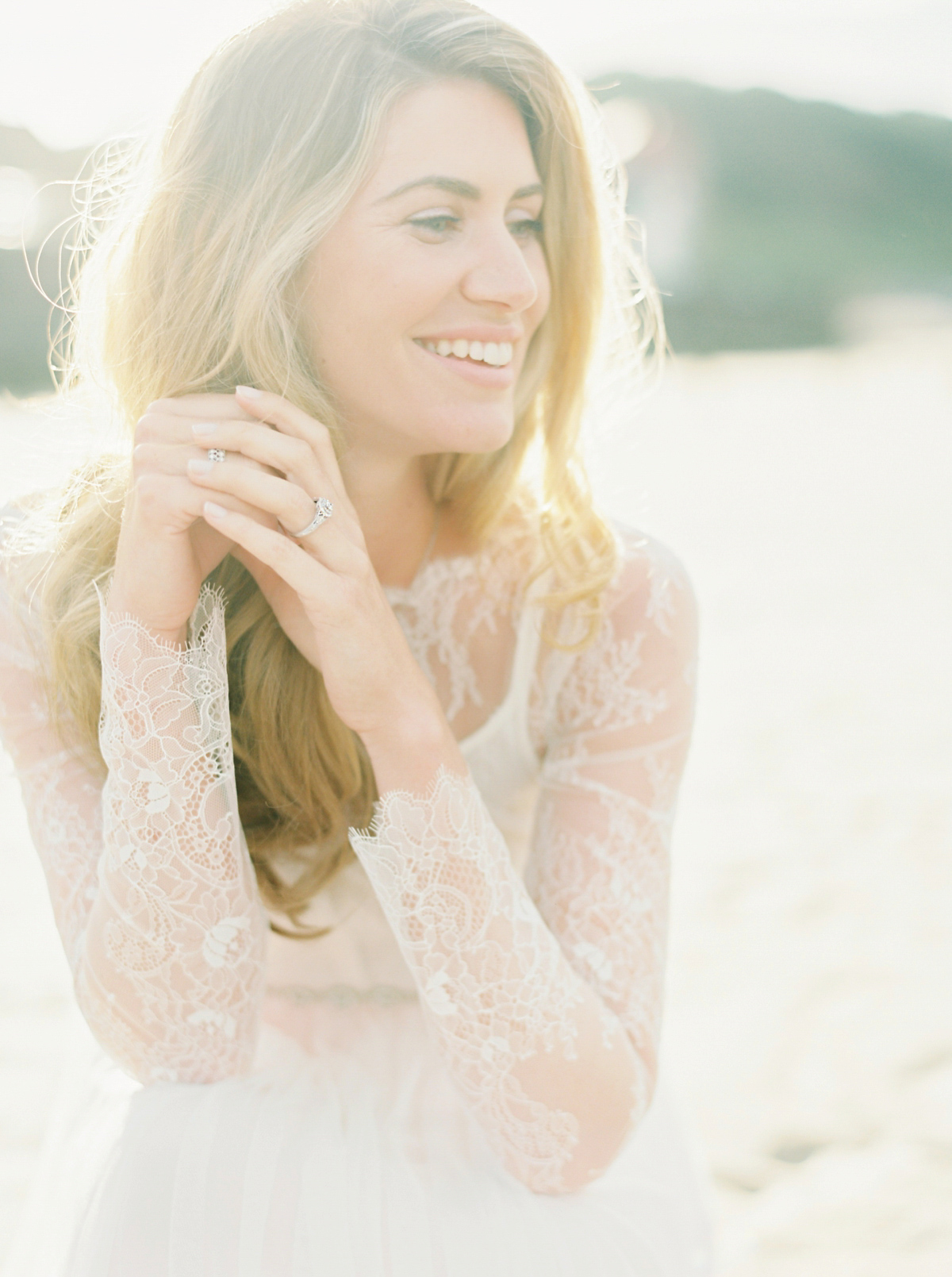 Above and below, the Platinum 2/3 Carat
Diamond Solitaire ring, £2599
"The essence of the Emmy London collection lends it self so well and so perfectly to fine jewellery, and so to be able to offer this collection exclusively to a wider audience through H Samuel is just amazing."
"Our brand as a whole is about timeless, elegant delicate pieces that pass the test of time but that are super special for that one beautiful wedding day too, so from the off, this exclusive collaboration with H.Samuel felt very natural.I'm really very proud of this exquisite collection of rings and how they truly complete the Emmy London look." (Emmy Scarterfield, Emmy London)
Top, Platinum 1/8 Carat Diamond Ring, currently £799
Platinum 2/5 Carat Diamond Solitaire Ring, £1999
The romantic scenes in the first half of the movie were filmed in my very own meadow that adjoins the back of my garden at the end of June, when summer was at it's finest and the wildflowers were in full bloom. Those of you who follow my personal Instagram account will probably be familiar with this beautiful space that inspires me so much. It was an absolute delight to spend a beautiful sunny day filming in this inspiring space with such a lovely creative team.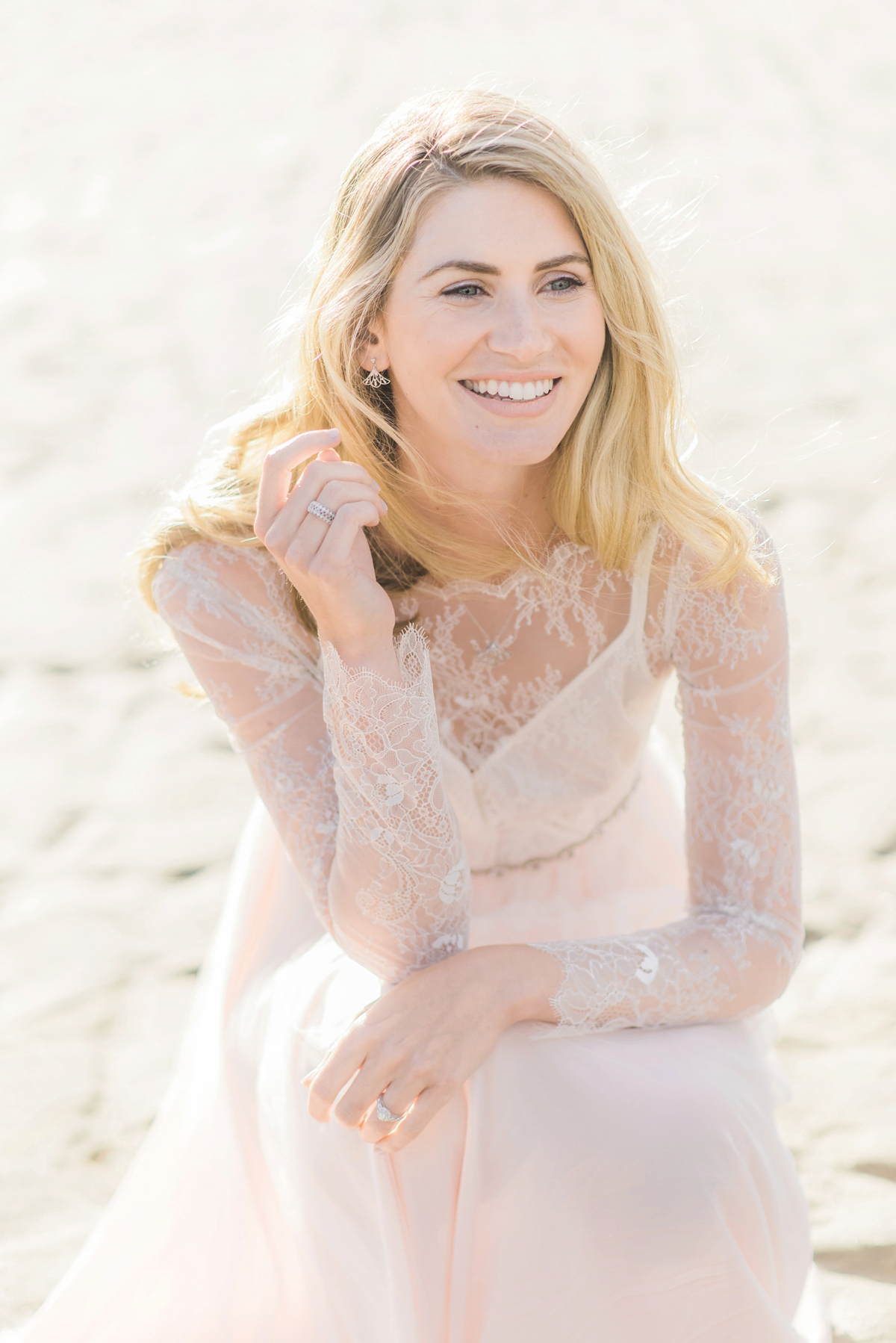 Silver 1/4 Carat Diamond Earrings, £499
9ct White Gold 0.15 Carat Diamond Ring, £699
The latter half of the film was shot at Sandsend beach, a most charming section of North Yorkshire coastline, just a mile or so from my beloved hometown of Whitby. I had my heart set on images that intwined my genuine adoration of the Emmy London brand with my deep love of this beautiful part of the country that I live in.
There is such a natural synergy between Emmy London and Love My Dress that I hope adds a real level of authenticity to these images. When Emmy first told me about her collaboration with H Samuel, I could sense her passion. This isn't a straight forward partnership, it's one that Emmy has poured her heart and soul in to.
Top, Platinum 1/8 Carat Diamond Ring, £799
Platinum 1/4 Carat Diamond Solitaire, £950
The full collection contains a series of engagement and wedding rings, necklaces and earrings. As is with the Emmy London mainline, there is a strong Art Deco signature throughout with a number of period motifs featuring in repeat patterns like this beautiful Silver 1/4 Carat Diamond Pendant.
Silver 1/4 Carat Diamond Pendant, £499
There are currently 113 rings that form part of this collection and that come in a range of prices to suit all budgets. The lowest priced ring is this pretty 9 carat gold diamond set ring, priced at £350, whilst the most expensive is this exquisite platinum 3/4 carat diamond solitaire ring priced at £3499 – clearly a price that reflects the high quality of diamond and craftsmanship.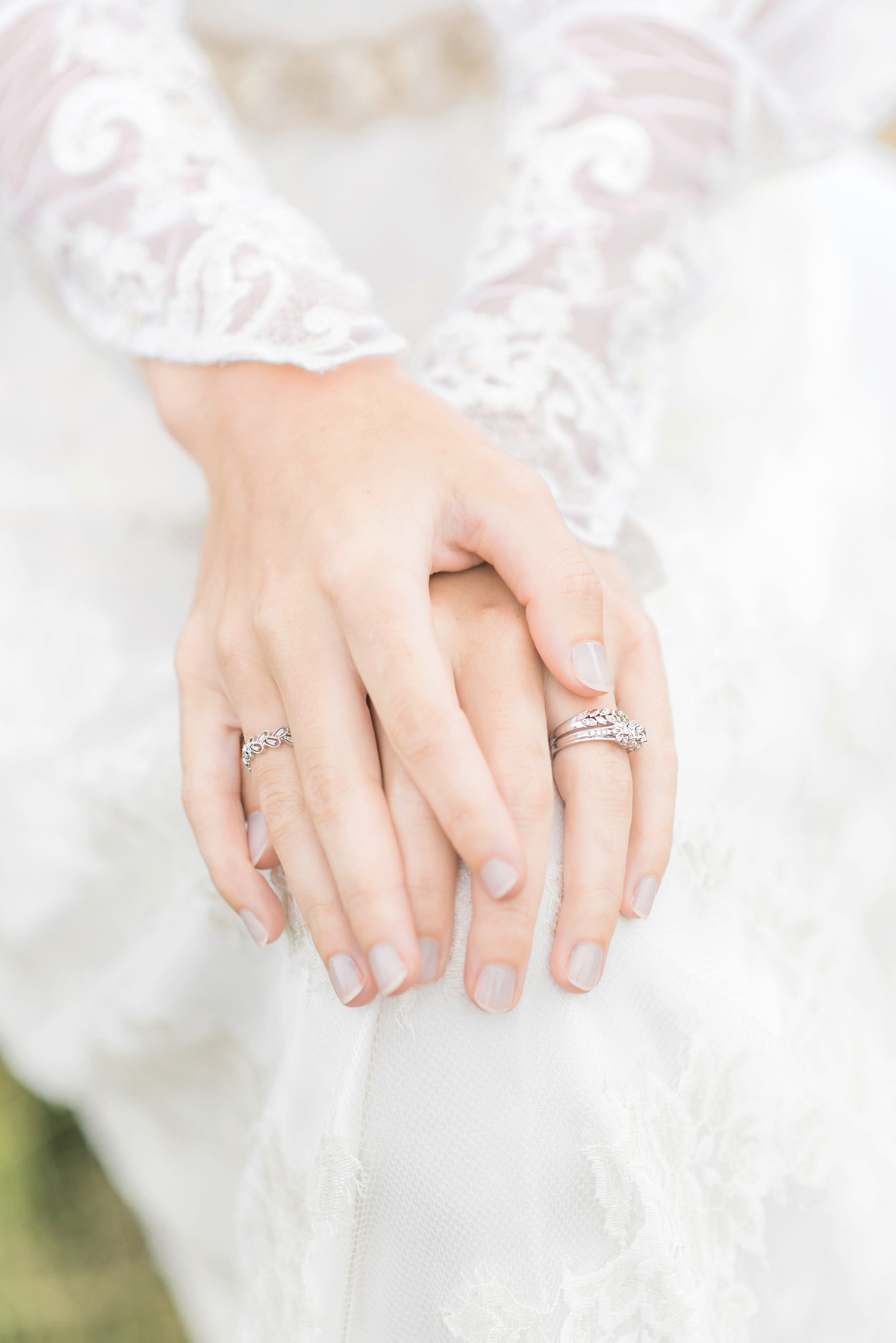 We had a number of rings to work with during our photoshoot and each stacked beautifully on top of the other. One of my personal favourites, pictured above, is the 18ct White Gold 1/10 Carat Diamond Ring, priced at a very accessible £699. This chic botanical vibe diamond set ring has two rows of elegant leaf detailing and a secret tiny diamond on the inside of the band – as, by the way, do all the rings that Emmy has designed.
I also happen to adore the ring pictured above beneath the solitaire ring on the model's right hand – this is the Platinum 1/4 Carat Diamond Ring and again costs a very reasonable £629 (it's actually currently in the H Samuel sale for £629 – usual price £799. If it were me, I'd be fumbling for the credit card right now!)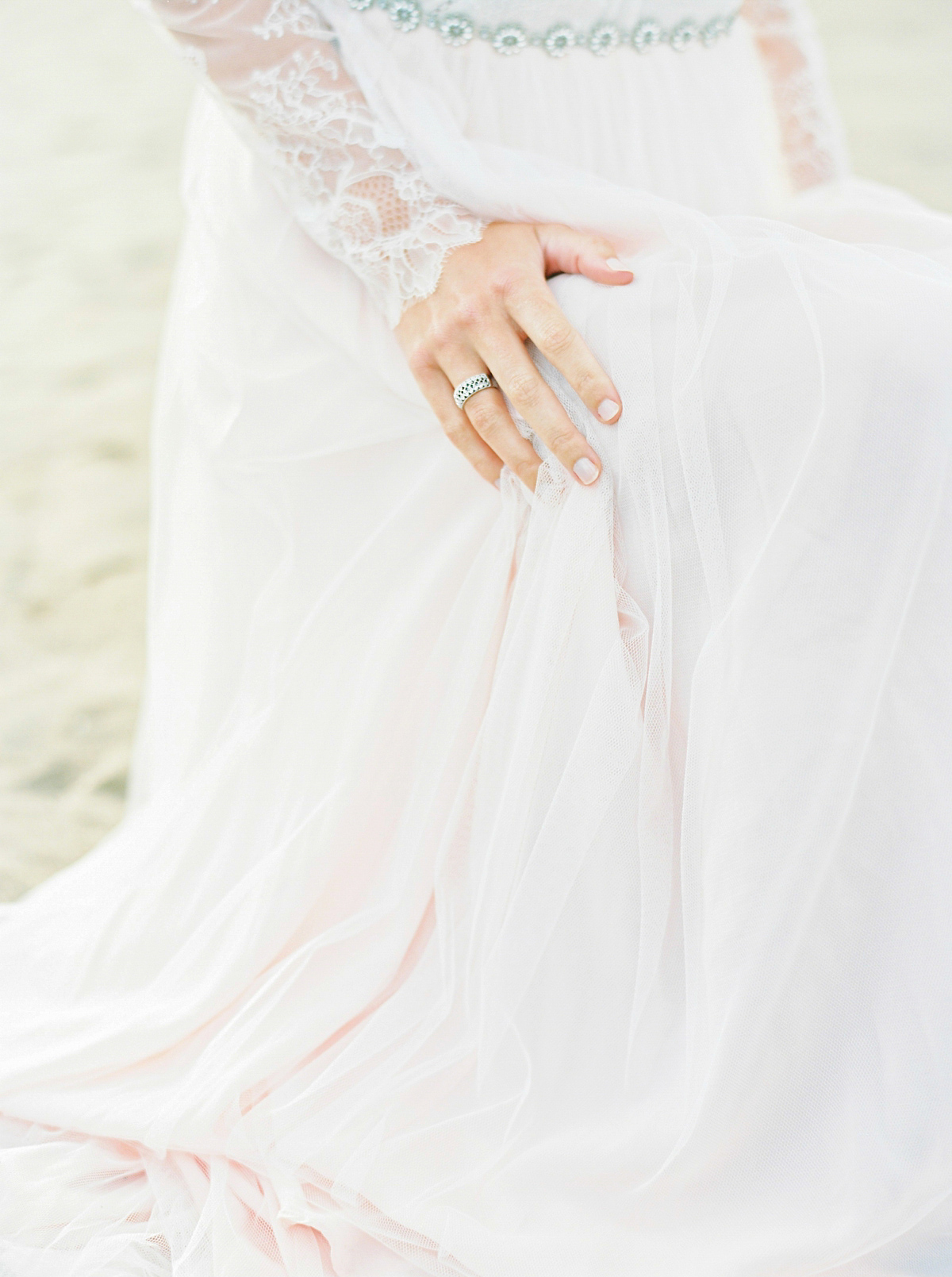 Platinum 0.15 Carat Diamond Set Ring, £1799
Working with a brand like Emmy London means that I can wholly embrace the creative process, nurturing it with my passion and genuine adoration for this lovely company. This really was a lovely lovely project to work on.
"My favourite pieces in the collection include this beautiful fan necklace and matching pair of fan earrings (pictured above). The fan formation and detailing are very much part of the Emmy brand image. But possibly my very favourite piece from the entire collection is this beautiful ring which has tiny baguette diamonds in a formation of a mini tiara. It's such a delicate and unusual piece that perfectly captures the essence of the Emmy London brand." (Emmy Scarterfield).
You can read more from designer Emmy herself in this interview piece that we published earlier in the year. And you can read our original piece that introduced this collection to our readers back in March here.
The weather on the day of the shoot loaned itself so perfectly to the vision I had in mind of a woman finding a proposal of marriage via a series of handwritten letters from her love. Exquisite calligraphy on gold foil stationery by the wonderful Gemma Milly and the softest of silk ribbons, each hand-dyed to compliment the Emmy brand colours by Kate Cullen added the most feminine of touches to this shoot.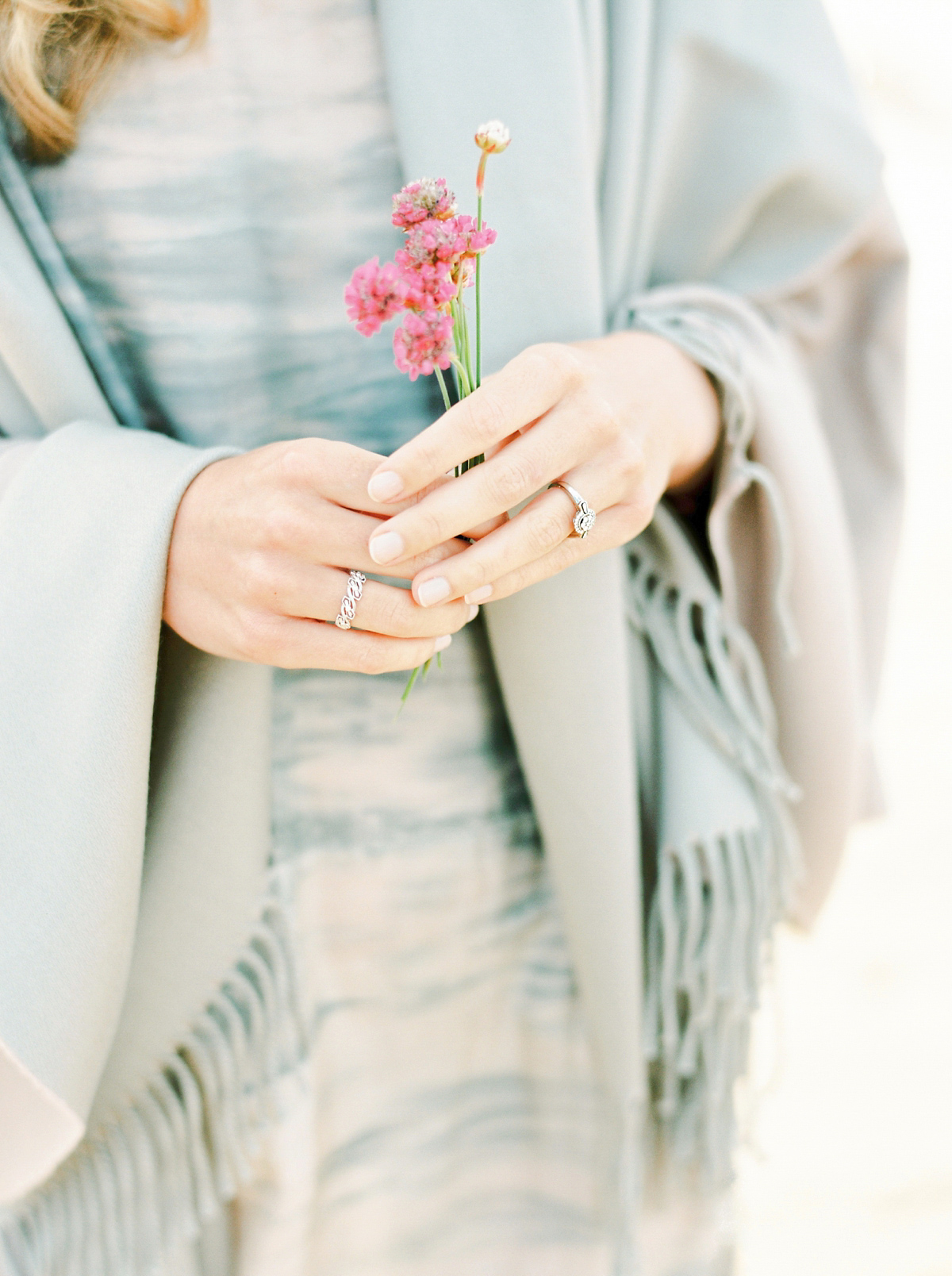 All accessories, belts, shoes and other items were loaned from Emmy London and those beautiful velvet ring boxes were by US supplier, The Mrs Box. I was very impressed indeed with their service and delivery – these gorgeous ring boxes (I couldn't find anything of similar style or quality in the UK) which can be personalised with initials, come beautifully packaged and in a variety of sumptuous colours – such a special way of keeping you ring safe.
Flowers were grown from seed purposefully for this photoshoot by my husband – anyone who has ever met my husband, who also happens to be my business partner and Director of Love My Dress, will know of his encyclopaedic knowledge of all things flora and fauna. He cut and styled the flowers on the day of the shoot.  Having graduated in fashion and knowing more than a thing or two about dresses, we also worked closely together on selecting and styling the beautiful gowns.
We used a number of Claire Pettibone gowns, on loan from Blackburn Bridal, as well as a pale pink silk Ghost midi dress, two light and dreamy tulle gowns in pastel blue and pink by Cherry Williams London and a gorgeous silk print dress on the beach by US designer Raquel Allegra. Our creative team was hand picked to include The Lawsons, Georgina Harrison and Issidora hair and makeup artist. Many of the suppliers involved in this shoot are recommended via our Little Book For Brides wedding directory.
I really hope this feature will encourage you to explore more of the Emmy London for H.Samuel collection of diamond jewellery.  I'm really proud of Emmy for loaning her luxury brand to this high street collaboration. Such a smart, clever, creative move. After all, if a brand only ever collaborates with the existing aspirational brands then they isolate the ambitions of many, and contribute to that negative media cycle about the 'unattainable'. The Emmy London and H Samuel collaboration works because these designs offer a piece of luxury that is attainable – and indeed affordable. I'm very much looking forward to sharing weddings in the future with brides wearing pieces from this jewellery collection.
There are no photos with those IDs or post 681533 does not have any attached images!
I'd just love to know if any of our readers might be planning on investing in one of these gorgeous rings.
You can also connect with Emmy via Instagram and Facebook.  We are also very proud that Emmy London is a member of our wedding directory, Little Book For Brides.
My love and thanks to every individual who contributed their time, skill, products and services to making this project possible.
Love Annabel x
Emmy London is a Love My Dress Sponsor