Hi there dear readers. I know that lots of you will have embraced it already but in my house Christmas prep doesn't start until the 1st. Today while I finally start thinking about decorations, scented candles and all the lovely things that come with this time of the year, we're treating you to a wedding with a gorgeous Charlie Brear gown and a mariachi band (yes, really!). The couple, Ashleigh, a primary school teacher and Dave, a commercial business manager at the University of Bath, also sometimes known as 'Dashleigh', have nailed the laid-back, fun vibe with games on the lawn and a summery, outdoorsy feel.
They tied the knot on the 23rd of July 2016 at St Andrew's Church in Ferring, followed by a reception at the House on the Brooks in Hardham Mill, West Sussex. Photographic duo The Springles documented the day and are also making their debut on these pages.
"We take annual group trips (coined as mansion parties) with our amazing friends where we hire a massive house somewhere and just take the opportunity to catch up, eat, drink and be merry. This, in a way inspired our wedding planning."
Photography by The Springles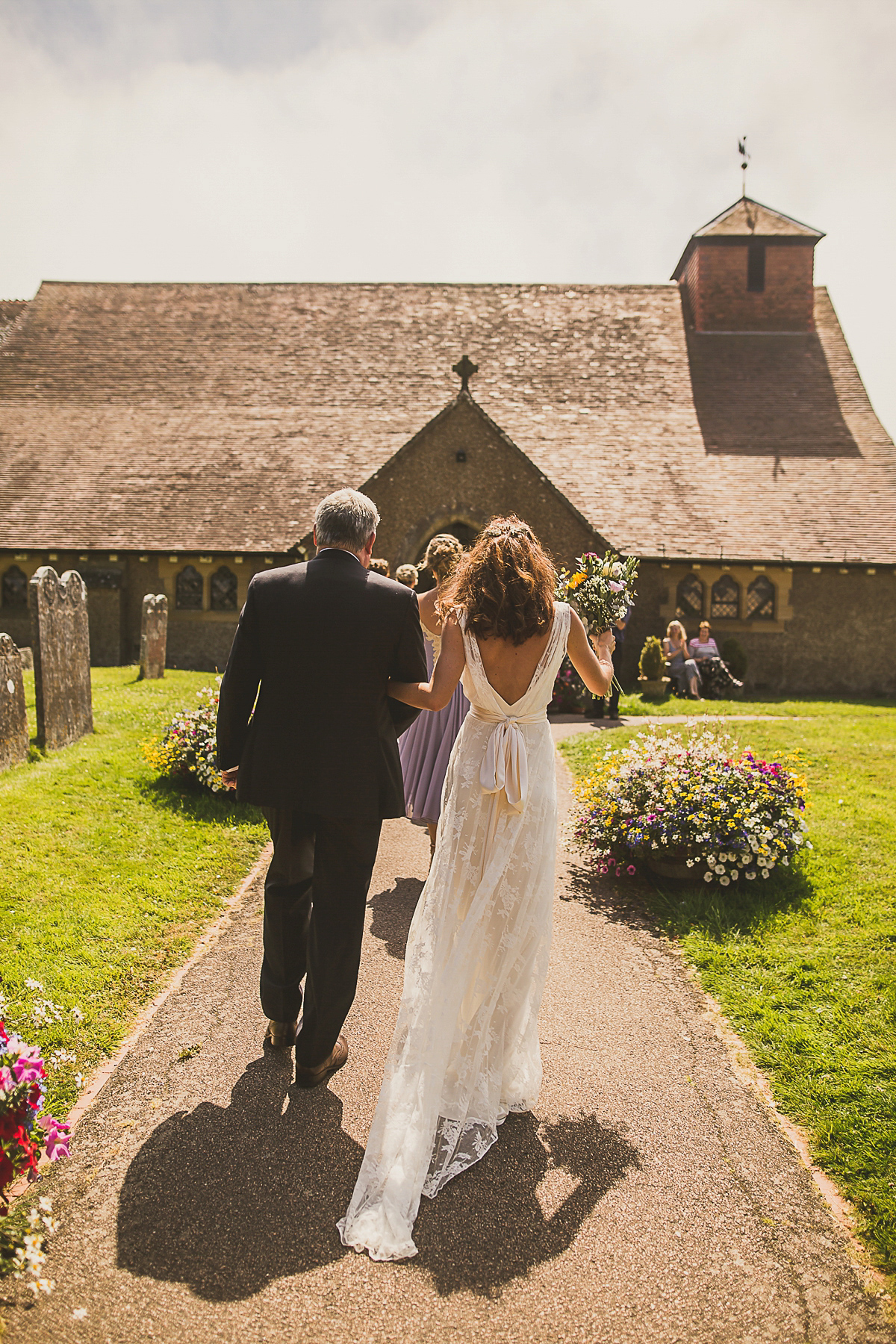 Ashleigh's stunning dress was made by Charlie Brear and purchased from Little Book for Brides member Perfect Day in Bradford-upon-Avon. She teamed it with a delicate pair of peep toe sandals from Rainbow Club.
"The dress suited Ashleigh perfectly and as well as that she could customise it a little to her taste."
The gorgeous bouquets were ordered from Green Fingers in Worthing, while Penny, Mother of the Bride, who has floristry experience took care of the flowers in the church and the tipi.
The bride wore 'Million' by Paco Rabanne, her usual perfume, along with some special items of jewellery. Her hair and make-up were expertly handled by two of their best friends, Steph Cridland and Polly Cullis.
The bridesmaids look fabulous in their lavender midi dresses from the ever reliable ASOS.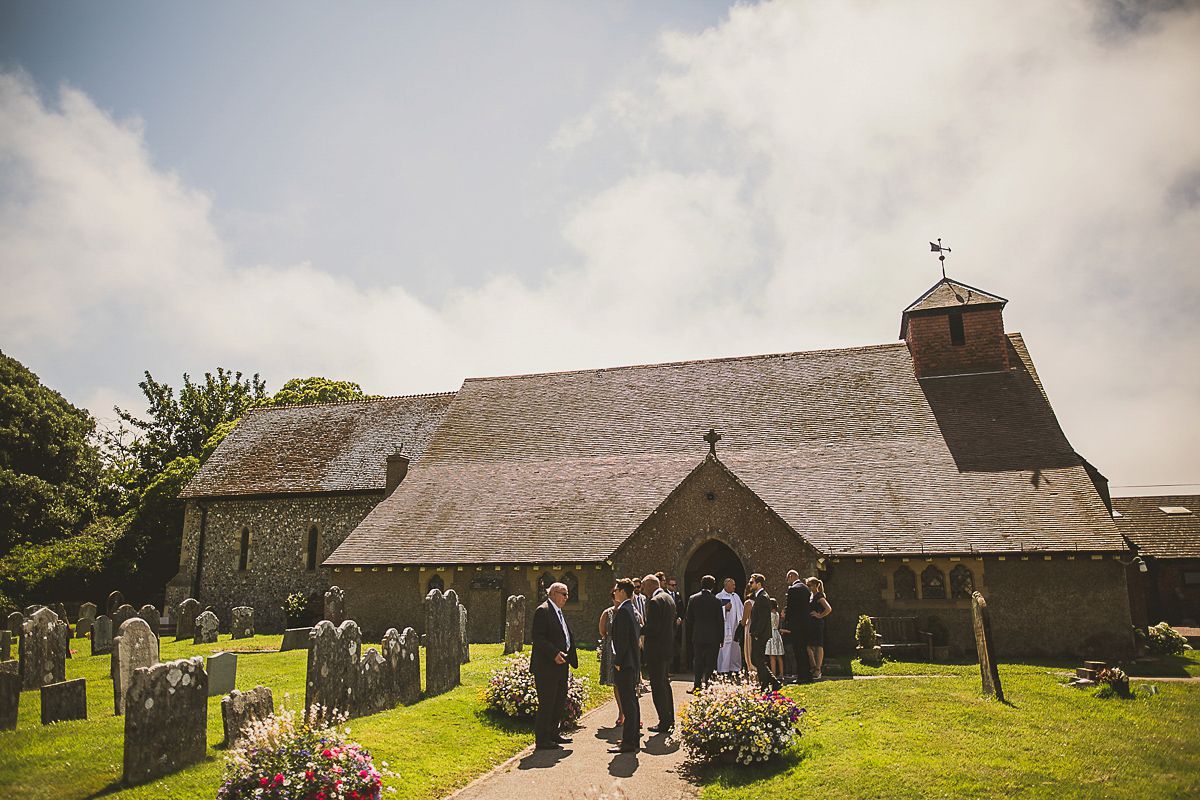 The groom explains how this couple came to be engaged…
"Ashleigh and I met when we were both studying at university in London. She was netball captain, I was a rugby captain. She didn't like me. A few years after Uni, we re-connected…I persuaded her to like me."
"I decided to propose while we were in Paris, and popped the question while strolling up Canal Saint-Martin, after dinner at Derrière restaurant."
Dave opted for a blue Cerruti suit from Moss Bros with a contrasting grey waistcoat from Next. Ties and pocket squares were courtesy of the Maid of Honour and Groomsman (Jenny & Ed) all the way from Hong Kong.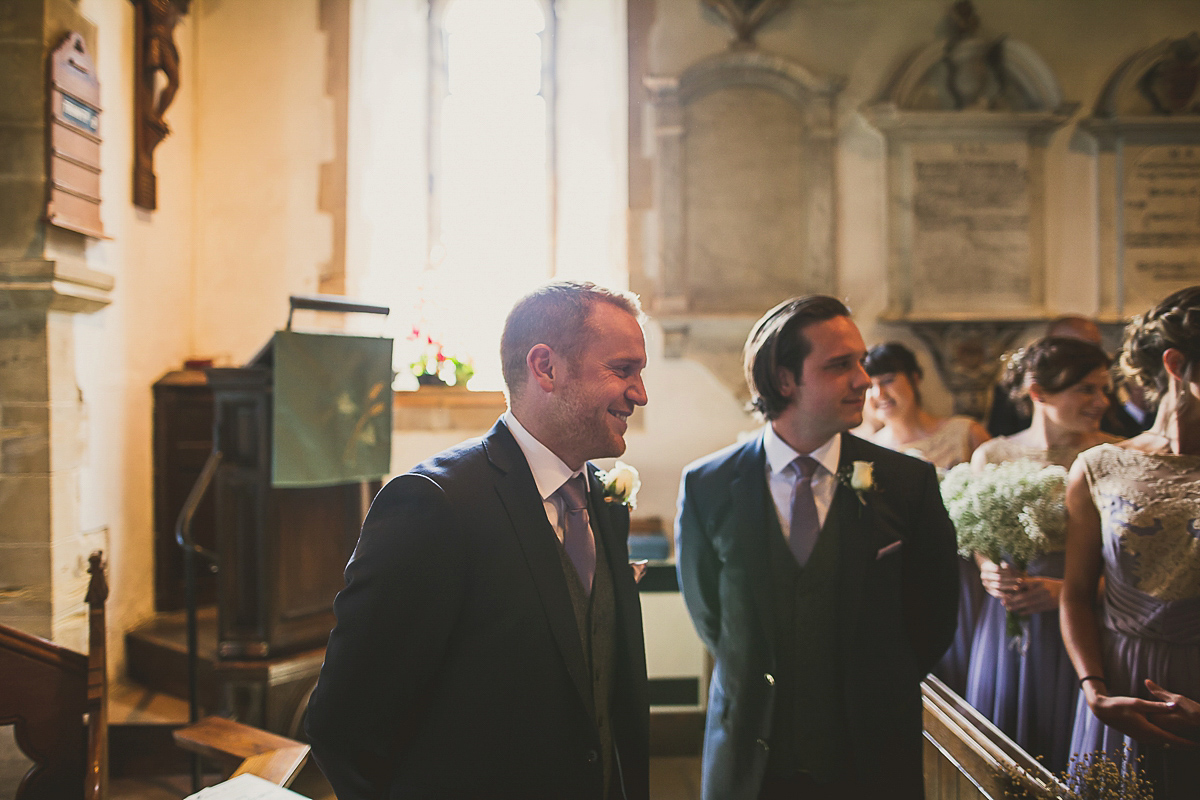 "We were married by the very charismatic, Reverend Gary Ingram in St Andrew's Church in Ferring, West Sussex. Ashleigh's father Danny walked down the aisle with her to a slow, acoustic version of 'Boom Clap' by Guitar Tribute Players. My mother, Barbara Bush, read Corinthians 13:4-13 as the biblical reading and our friend Michelle Gaskin read some of Velveteen Rabbit as our non-biblical reading. We let them both choose what they wanted to read."
"Our rings were purchased from Philip James Jewellery in Bath. I chose an engagement ring for Ashleigh which had a twist in it and Philip James' staff made a fantastic wedding ring which fits together with the engagement ring."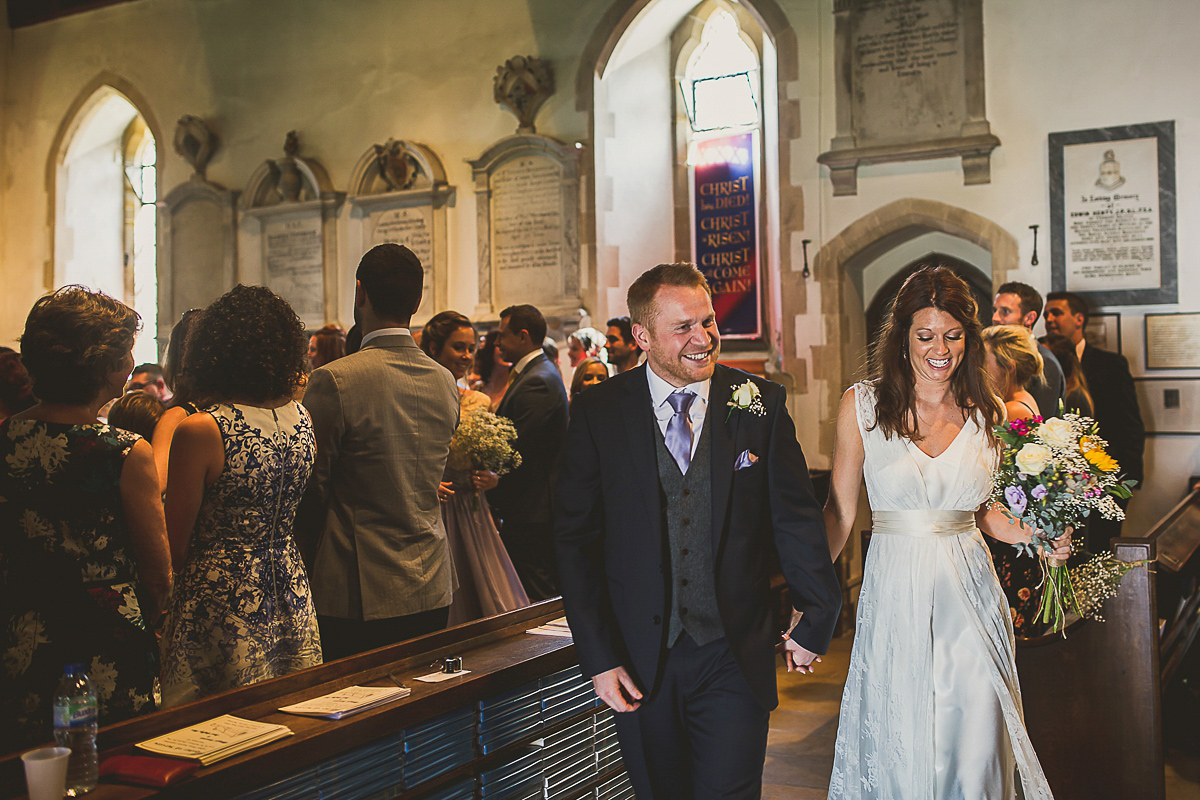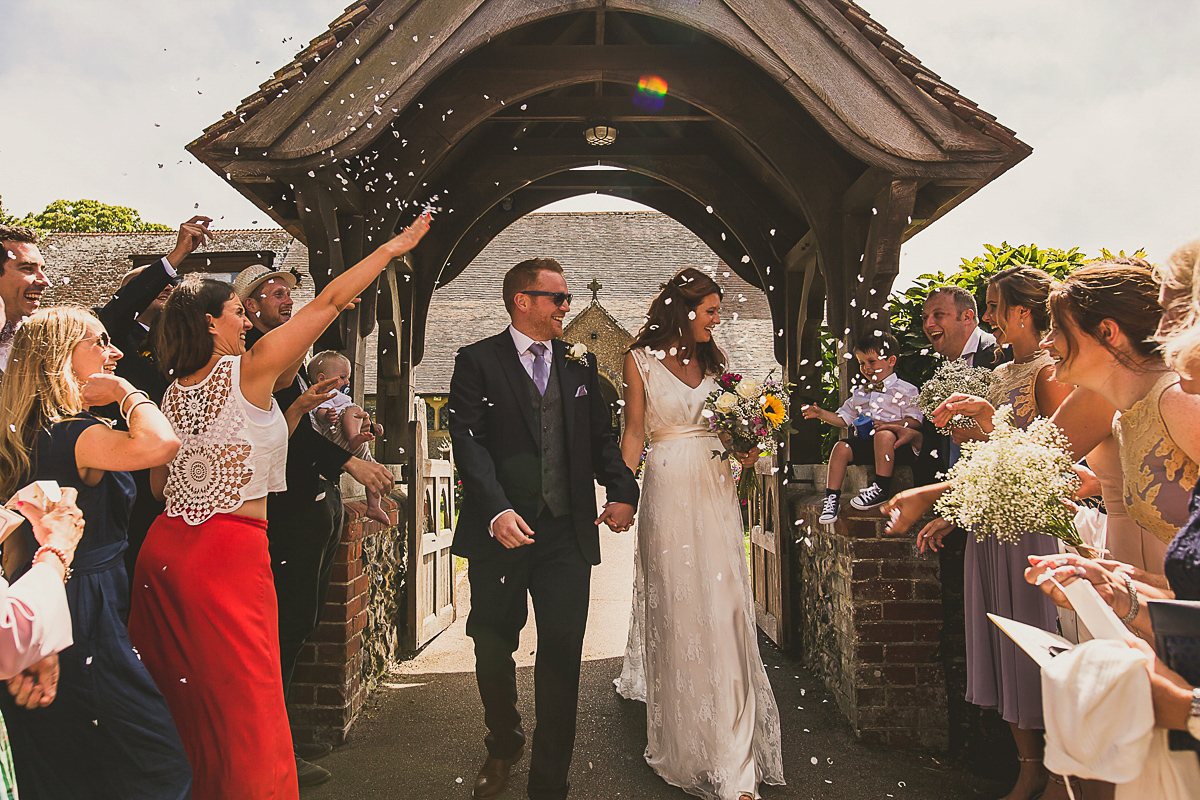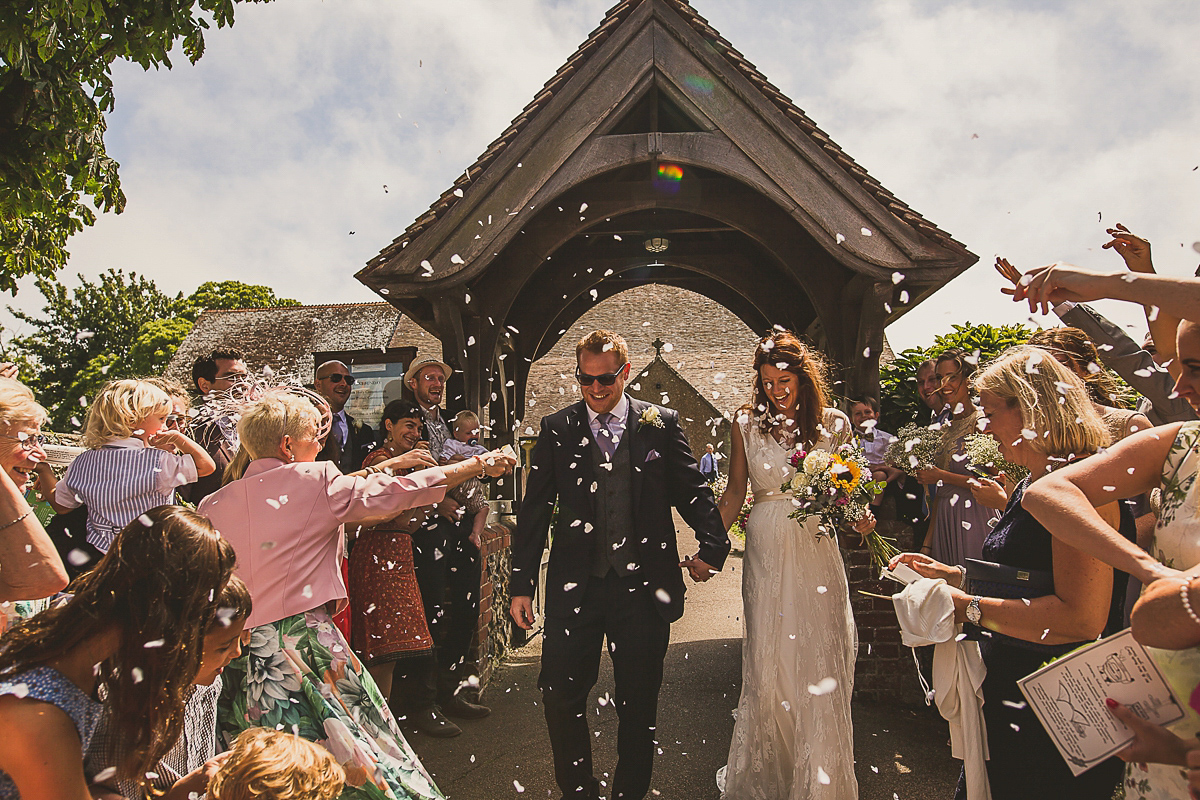 The newlyweds travelled to their reception in a cute VW Beetle car from Bridal Bug Weddings.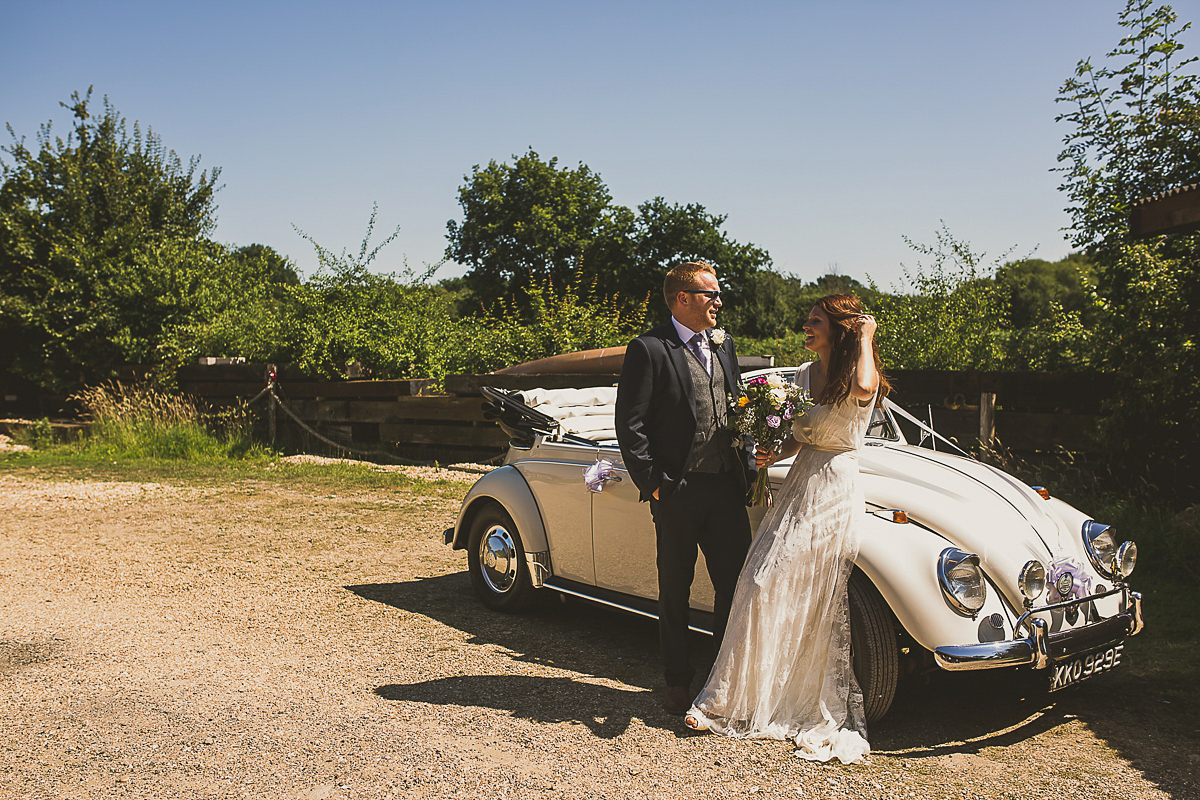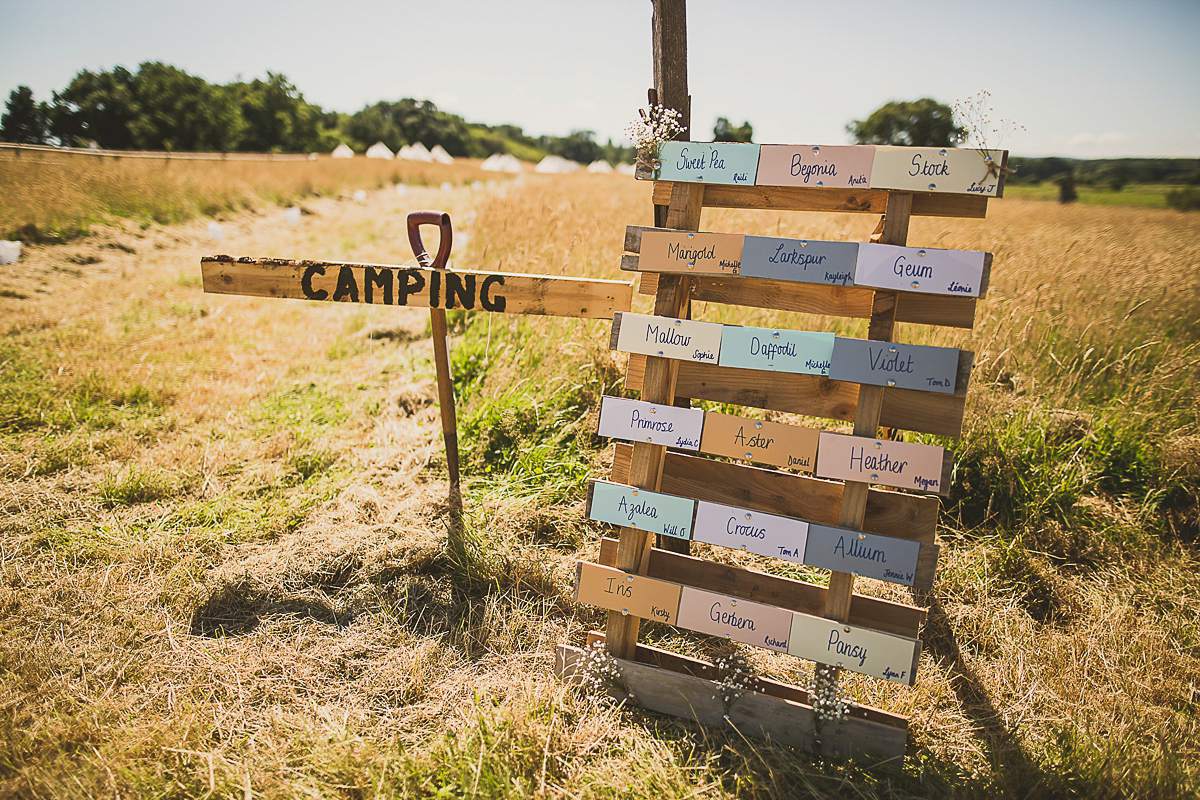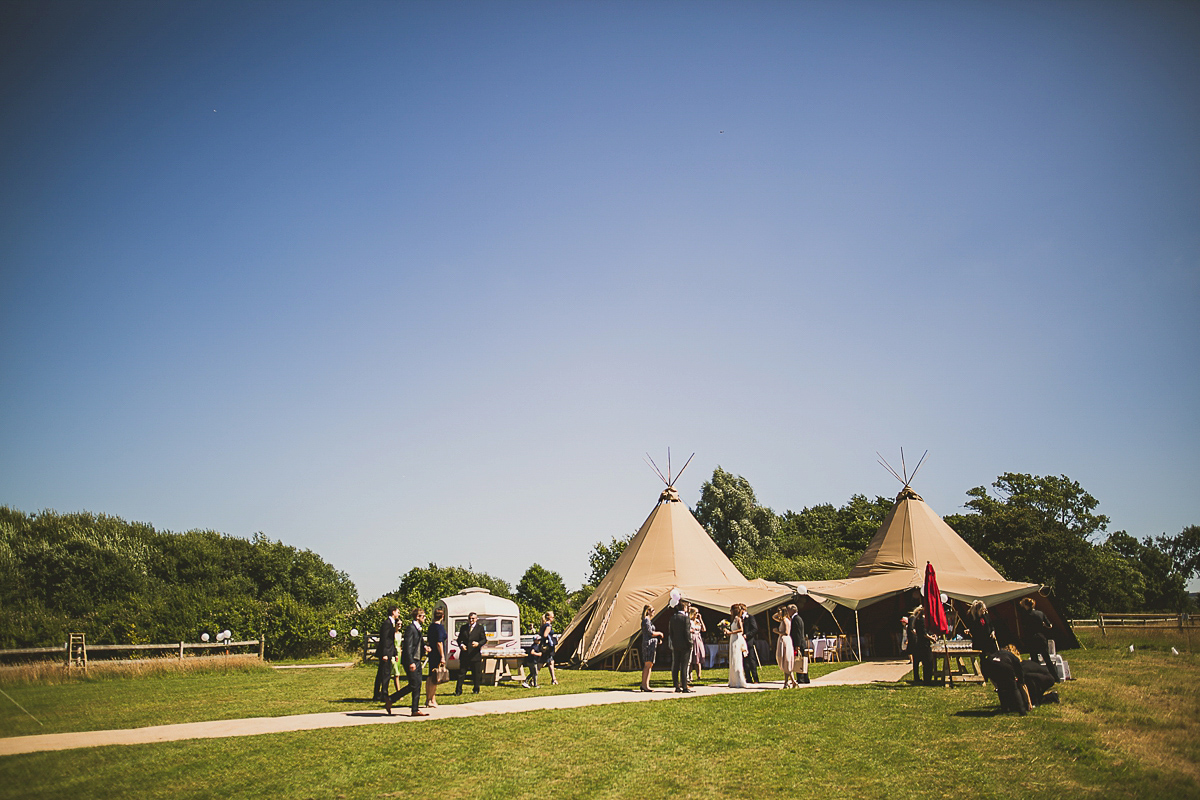 The couple used their nickname to name the tables, using a letter cut out of a book for each one. The place names were an envelope containing a personal message for each guest.
We are sometimes known as 'Dashleigh' – the classic name combination – so used this to style the wedding around us."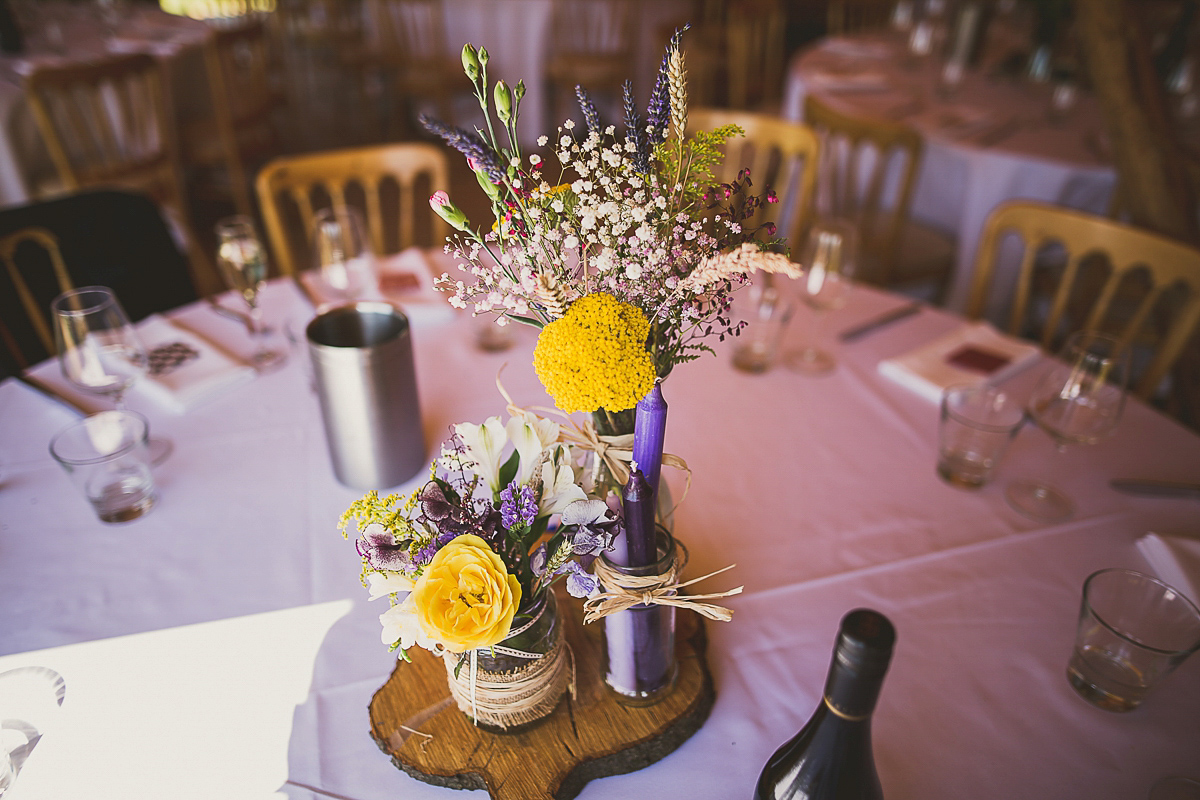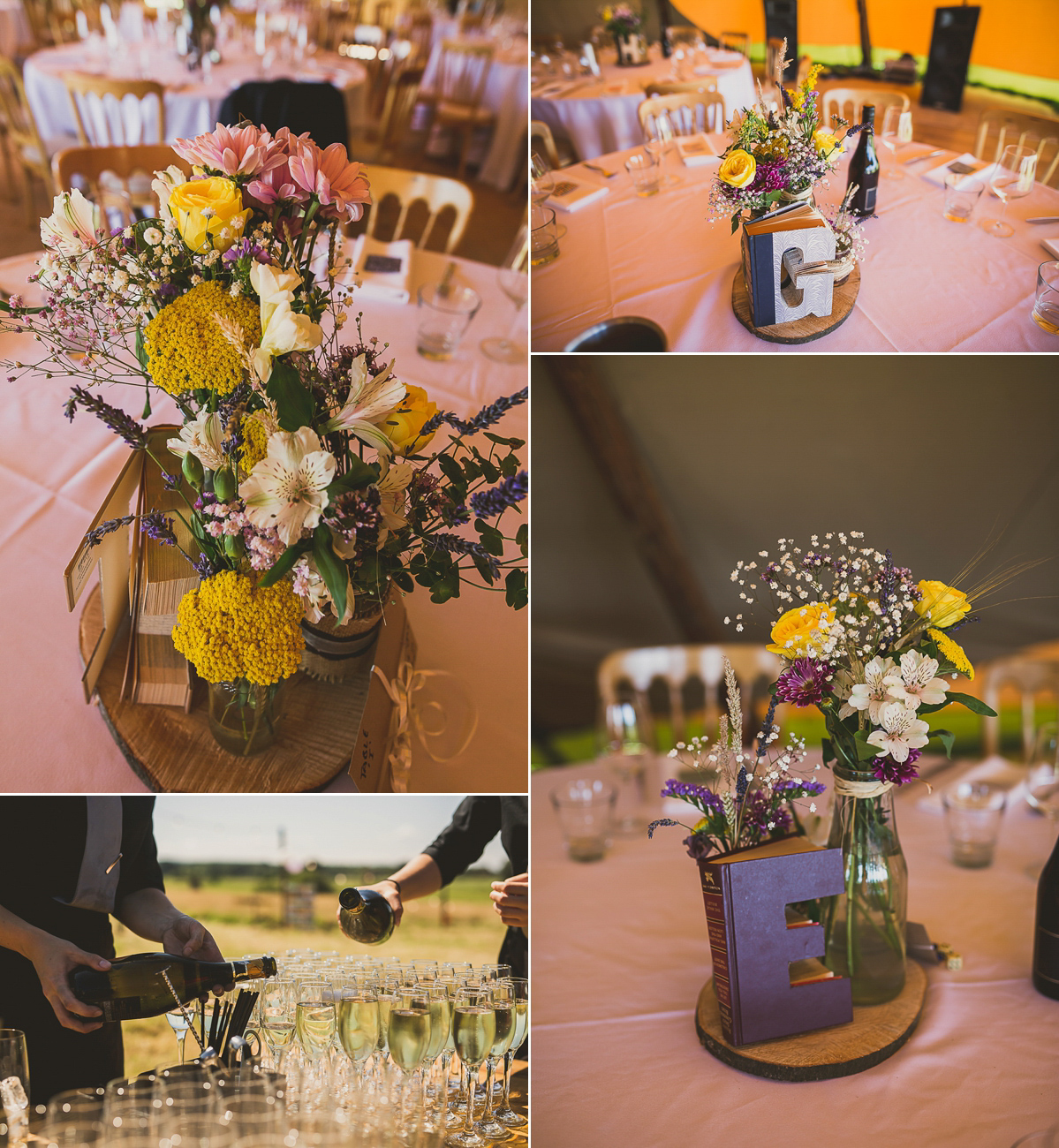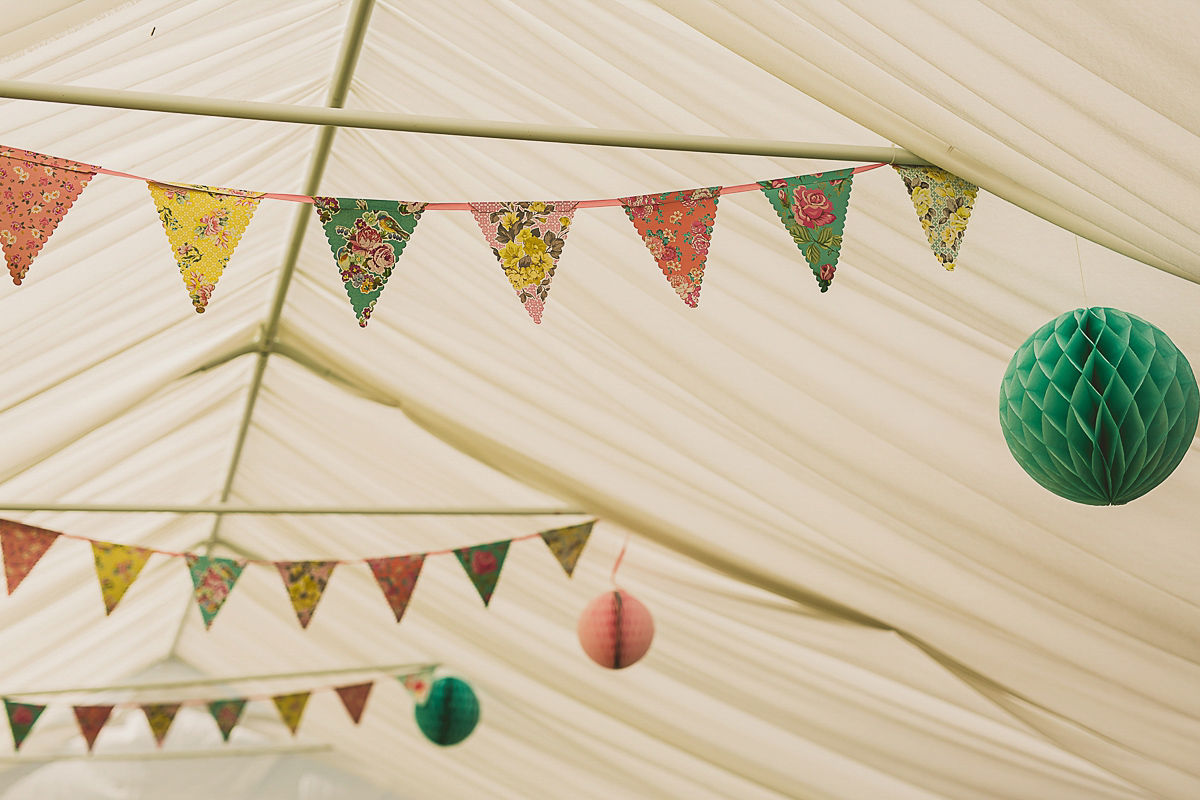 "As well as having some superb cheese layered to make a cheese wedding cake, from the West Country Cheese company, we were lucky enough to have a bespoke wedding cake made by one of our great friends, Steph Cridland."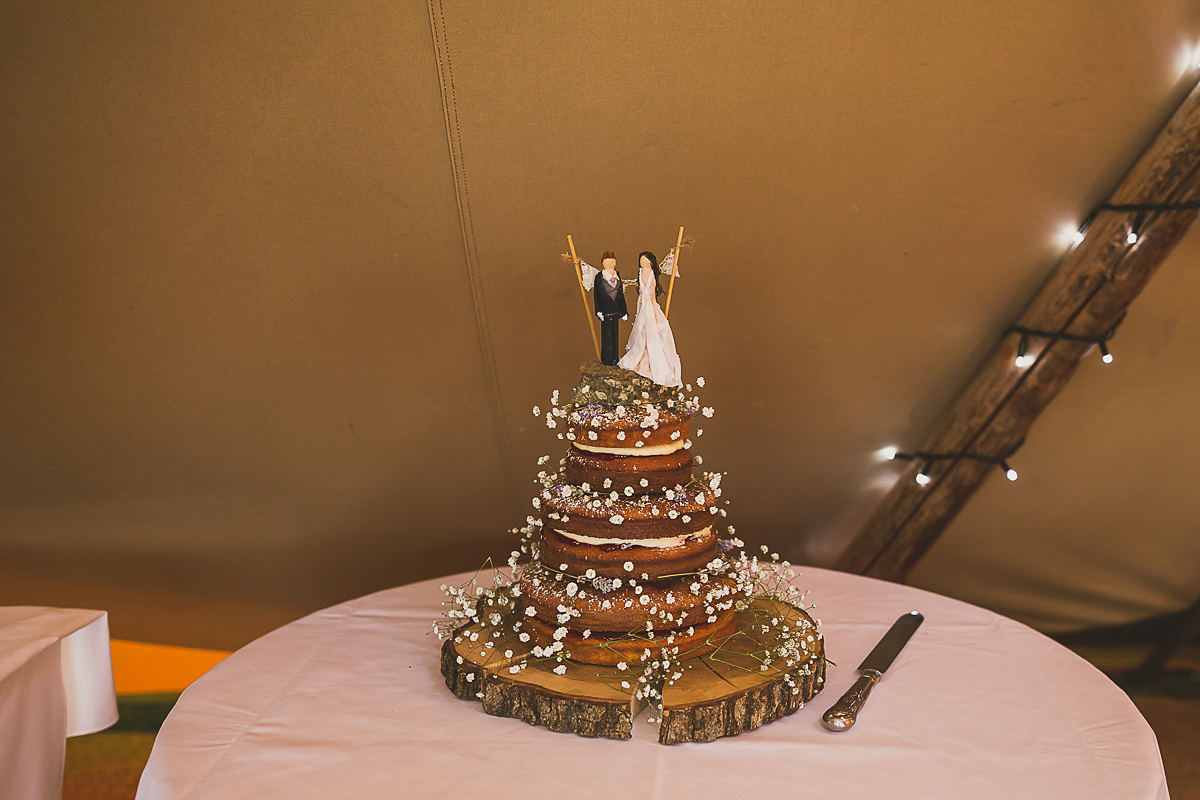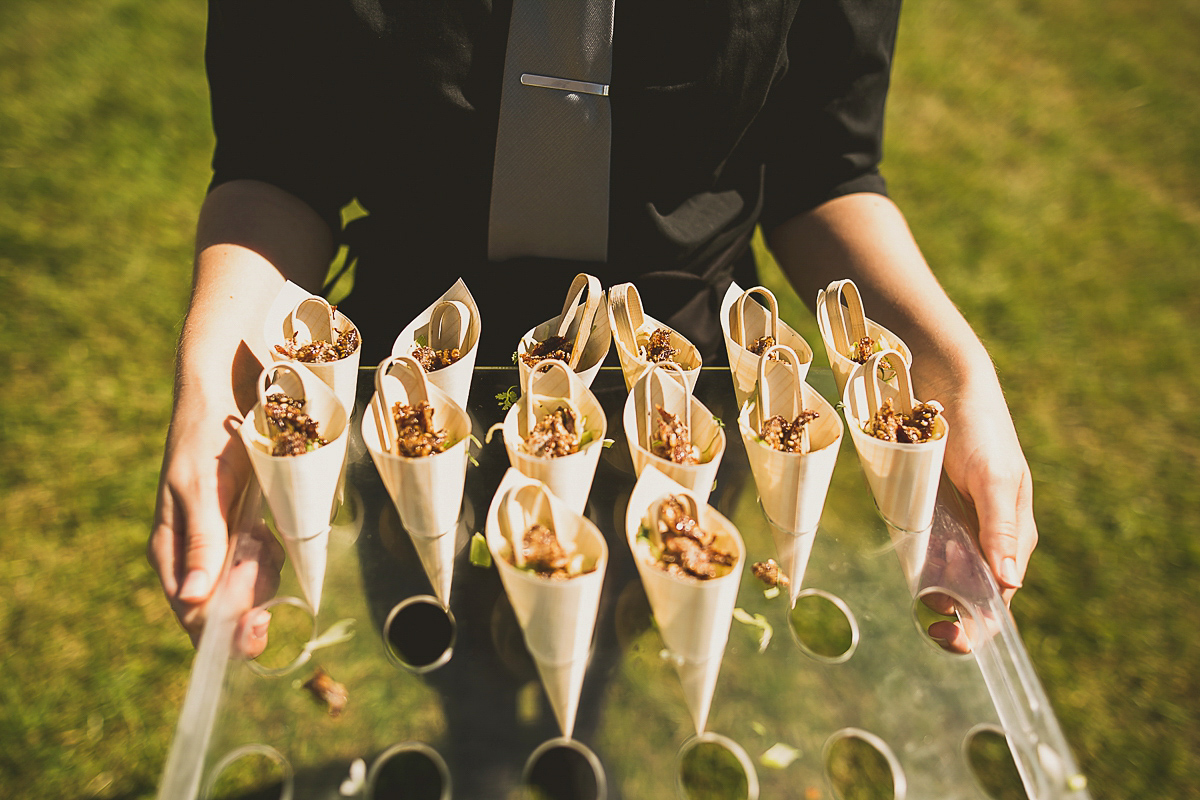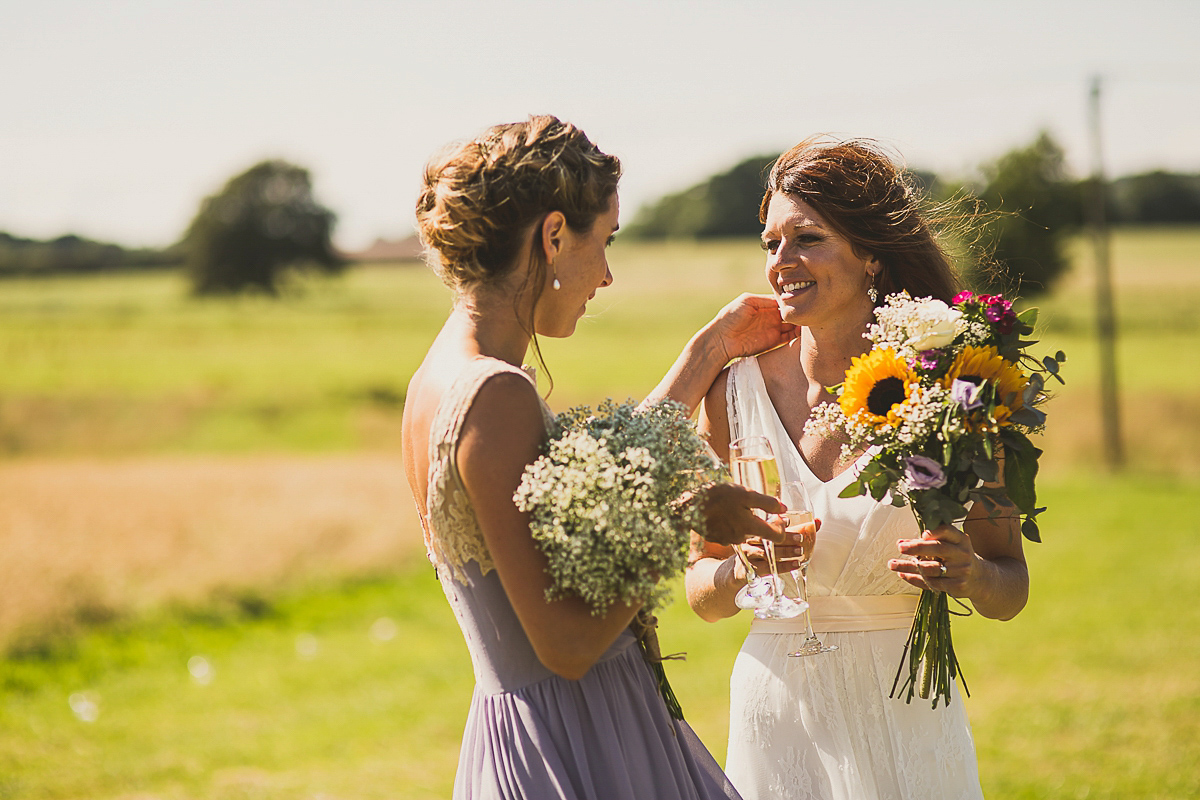 "Red Anywhere Catering provided the food. Again, like The Springles, we could not recommend these guys highly enough. They were flexible to what we wanted and made helpful suggestions which encouraged our ideas."
"They were responsive and offered to take care of so much more than we expected. They are also super reliable and will deliver exactly what you want with a well versed and professional team."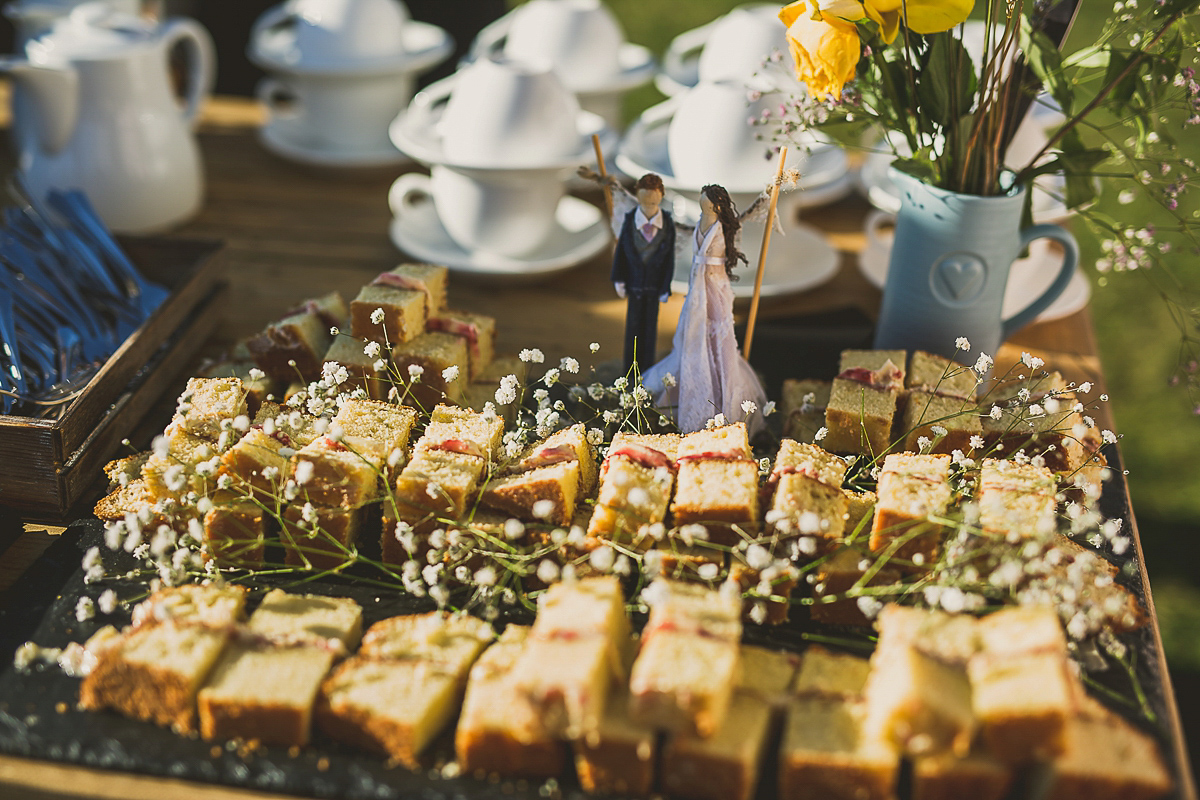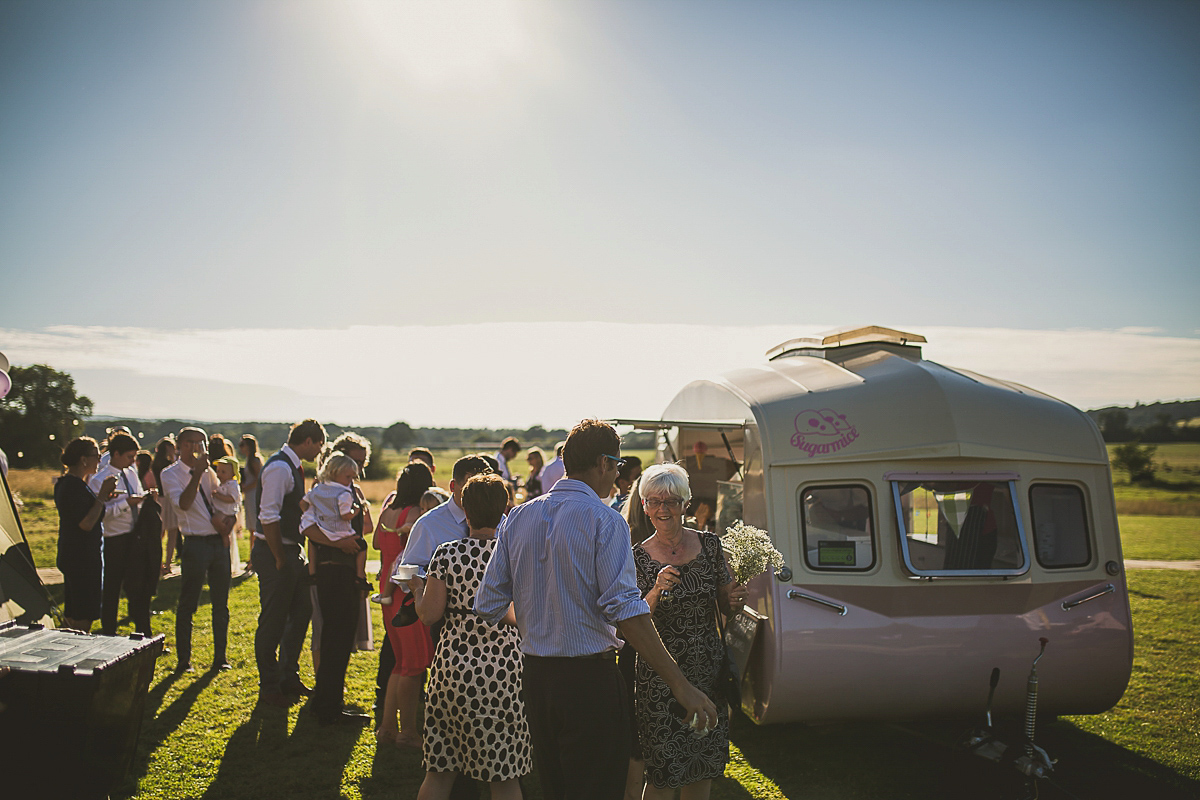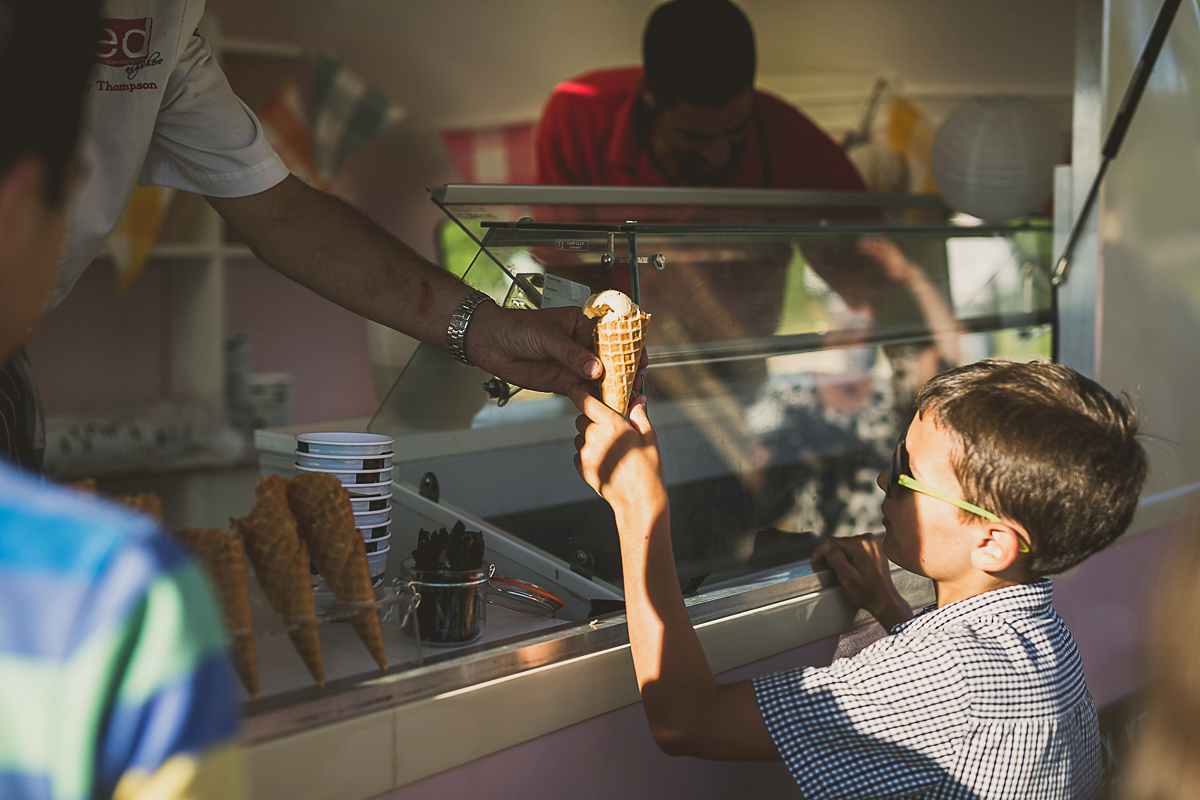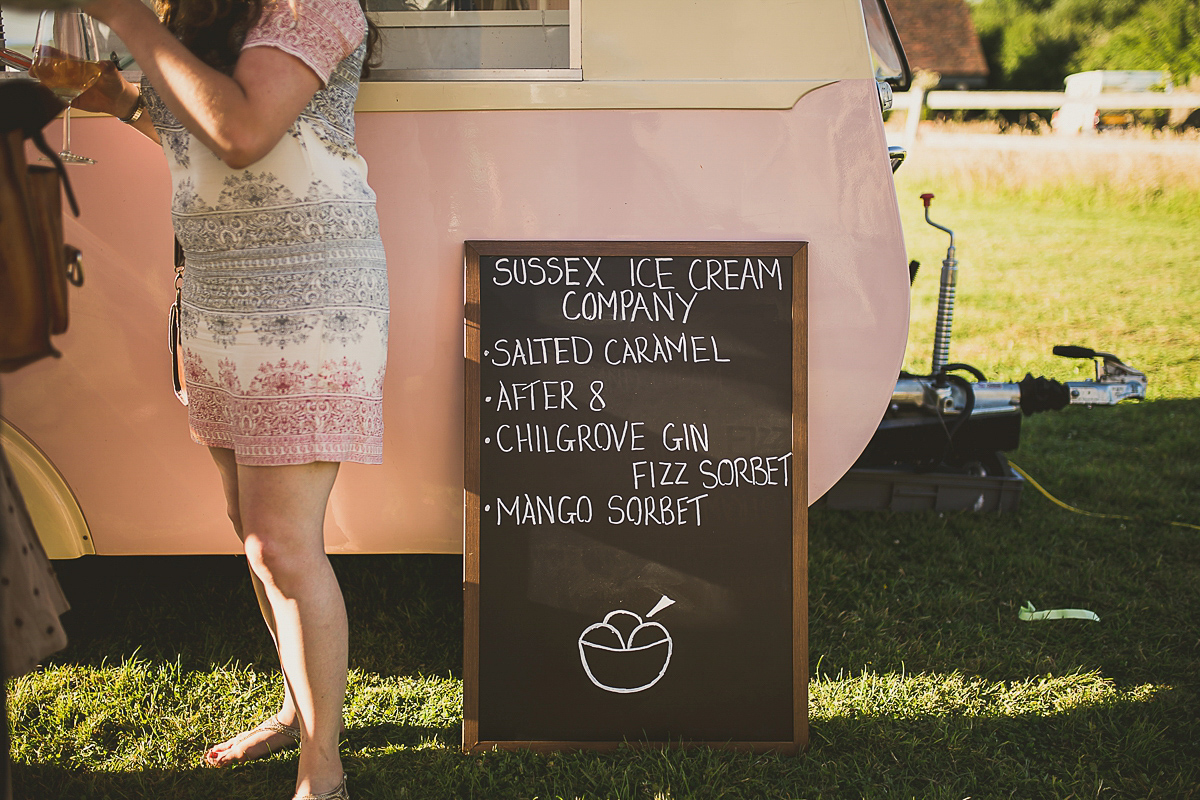 Ashleigh and Dave admit that they can be tough customers when it comes to photography (aren't we all?) but they were in the best hands with The Springles.
They have a knack for capturing beautiful images in the most natural way and I am especially swooning over those sunset images of the couple.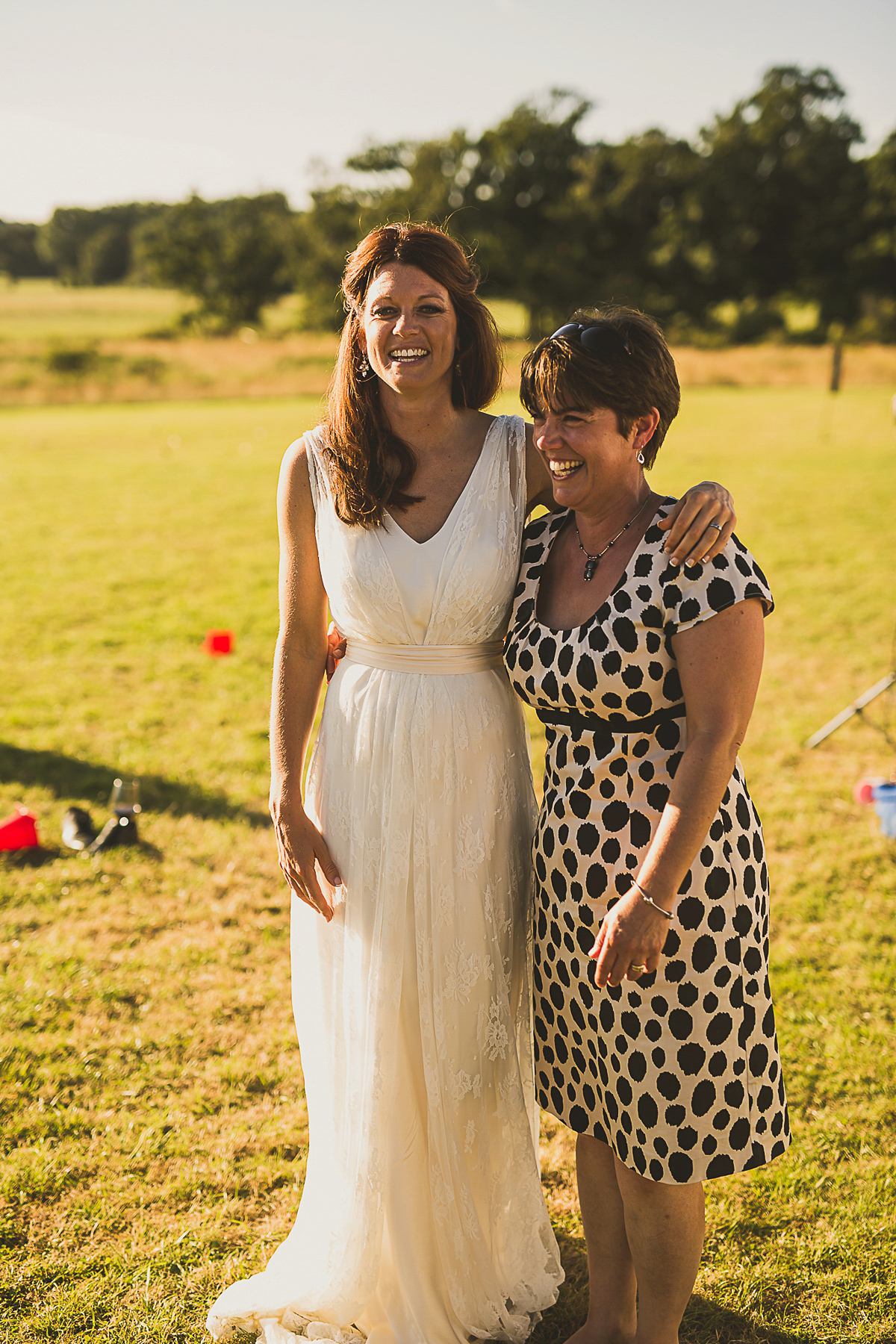 "Ash and Kat not only produce amazing wedding photos but they are the nicest people, we were so happy to meet them. Ashleigh and I were probably pretty difficult customers (we don't like photos) but they were personable and professional from the start – they adapted to our requests and helped us get some photos we may not have asked for but will definitely keep forever."
"It was great that there was two of them too, following our journey in the morning, then covering so many angles later on. Our photos were sent quickly after the wedding with a keepsake USB and we are also getting an album. We could not recommend these two more highly."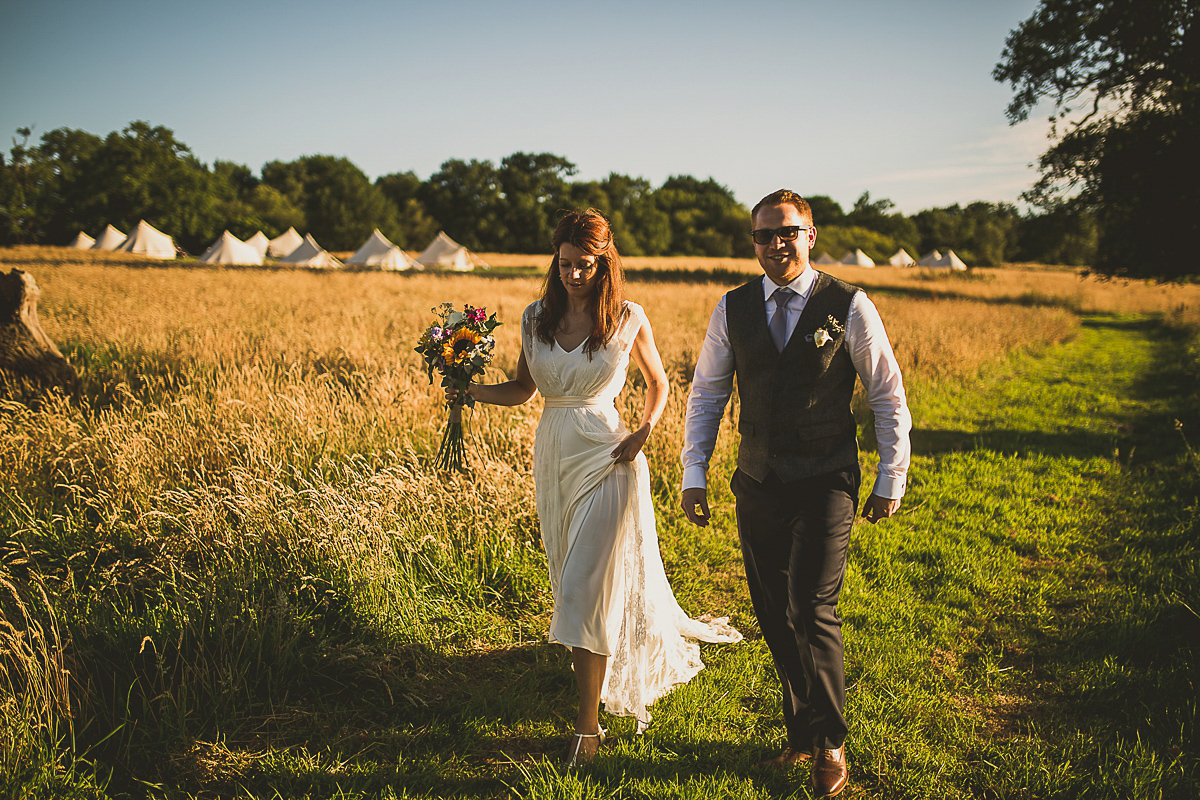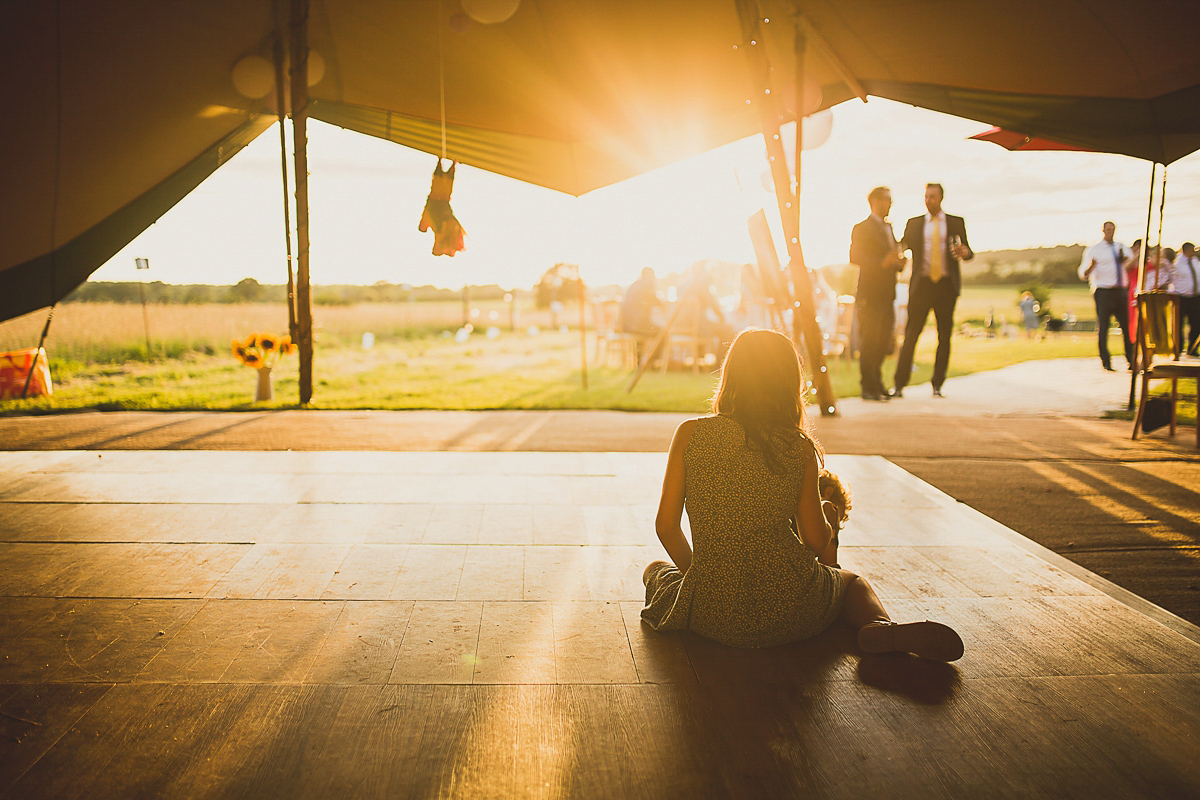 The couple had the novel idea of getting their guests to choose their first dance song during the wedding breakfast.
"We put an envelope on each table during the meal and asked each table to agree on a song we should dance to. We then let our groomsmen and bridesmaids read them all and choose. They made us dance for 20 seconds of two of the silliest suggestions ('Gangnam Style' and 'Jungle is Massive') before setting us up properly for 'You've Got the Love' by Florence and the Machine."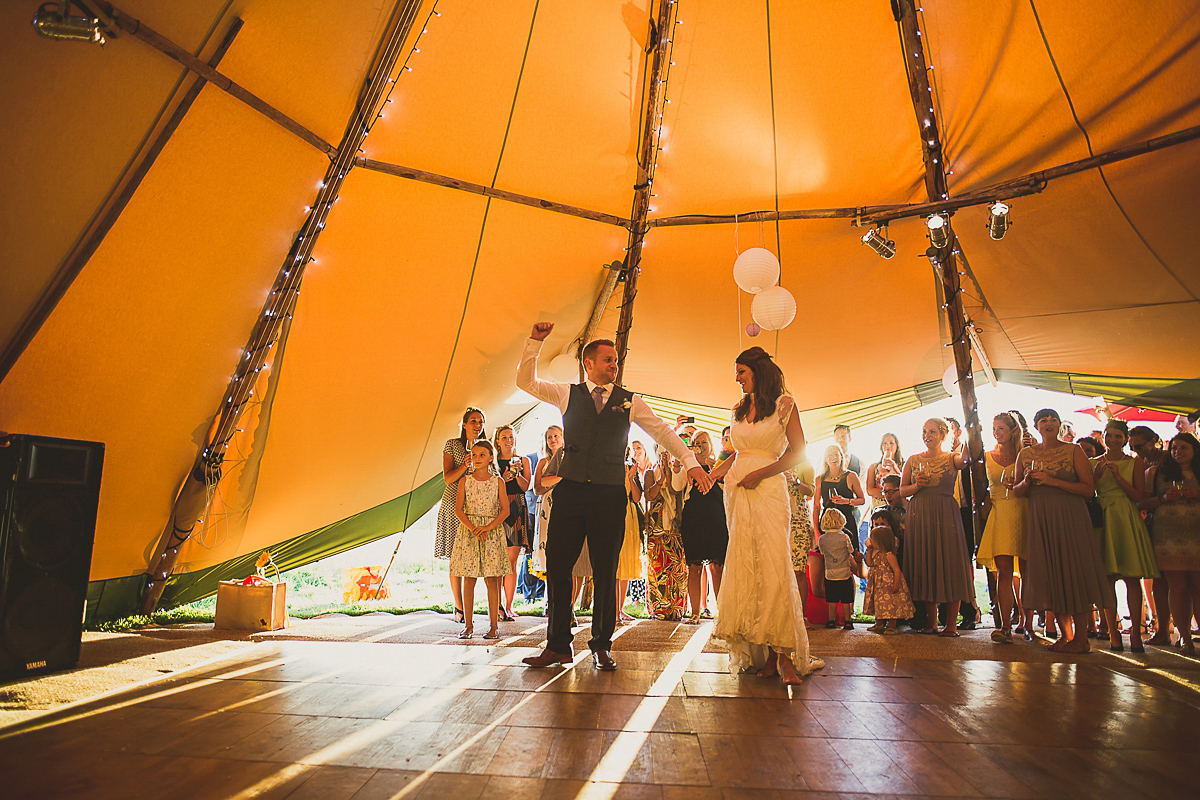 "Mariachi El Pinche Grin Go, our band were undoubtedly the most stand-out thing of the reception, they were absolutely amazing. Probably an unusual choice for a wedding but we had seen them at the Secret Garden Party festival and we had a great night with them on both occasions."
"They drew every single guest in with their charismatic and lively performance and everyone said how amazing they were and what a great time they had on that dancefloor."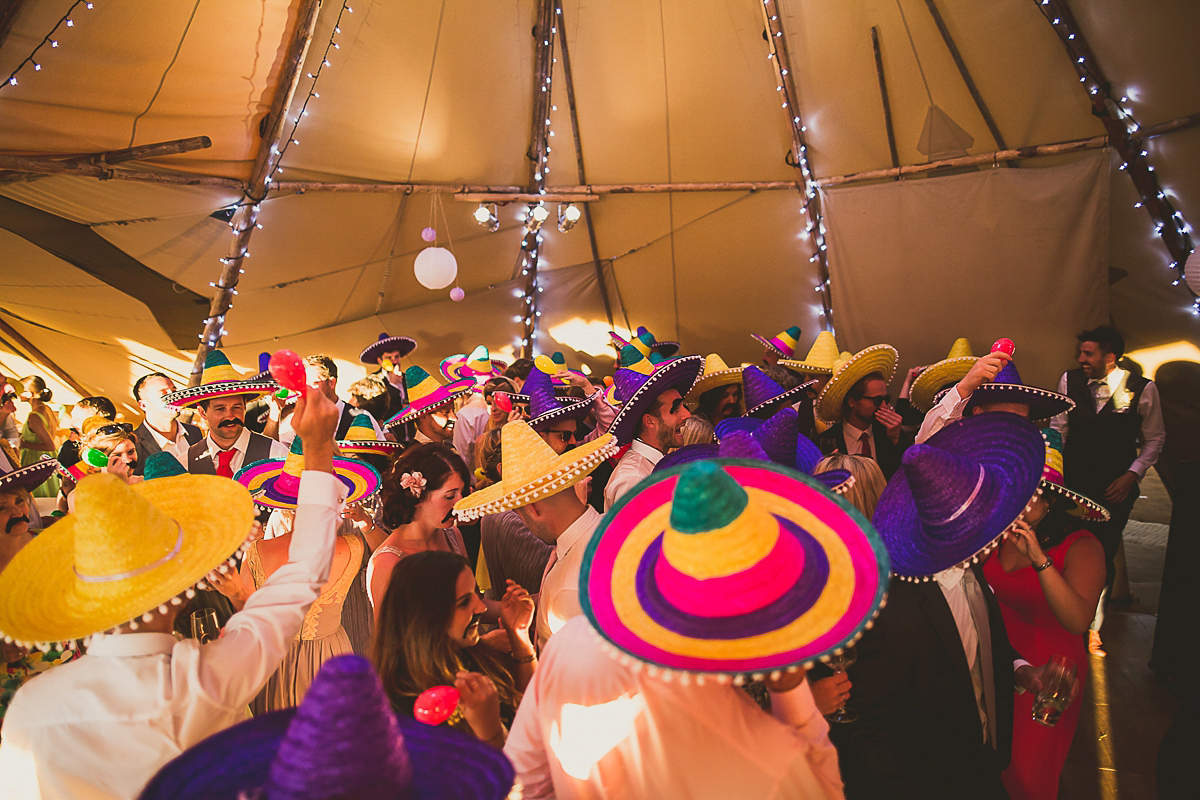 "There's nothing that we can think of that we would have changed. We both agree that our favourite part of the day was being stood on chairs in the middle of the dance floor by the Mariachi band while they coordinated the sitting, standing and dancing of all our guests around us. So much fun."
Words of Wedded Wisdom
"We took everything one small step at a time and picked what felt most comfortable with or what we felt was right. There can be all sorts of pressures but we just stuck with what we liked for a relaxed, fun, day with plenty of opportunity for everyone to catch up and mingle with our family and friends.
The best advice we were given (by my big sister Jennie) was to ask each of our parents what, if anything, is important to them about the wedding or that they definitely want to have/not have/include/avoid/invited. This means you know you need not worry about them being happy and you know which parts you can really do whatever you want with. It's easy to get stressed about the little things, but there's no point."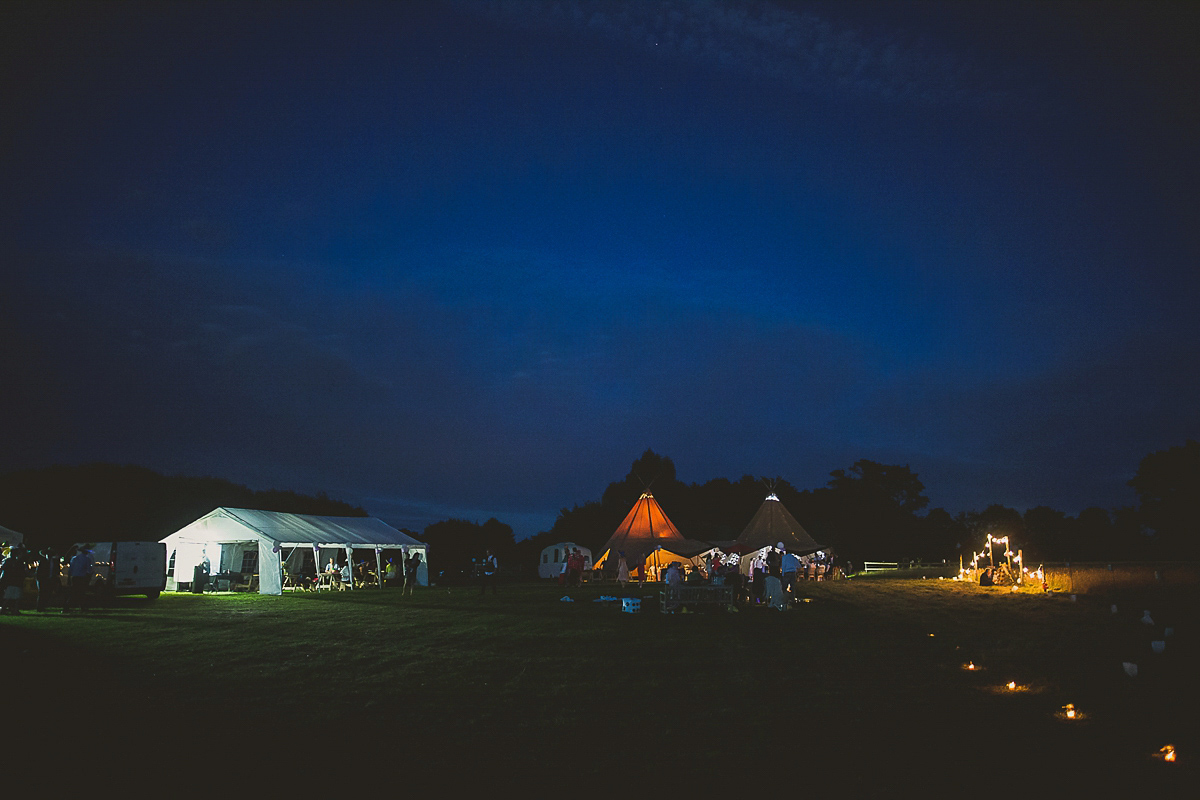 How much fun does the mariachi band look? I'm definitely filing that one away as a great wedding idea. Thank you so much to Ashleigh and Dave for sharing the details of your special day with us. Massive thanks also to the wonderful photographers, The Springles. If you're thinking about a tipi wedding we have lots of inspiration here.
Love Caoimhe xx