Hi there fellow brides, I hope you're all surging through this week on a natural high of mutual love, respect and admiration for your fellow woman (and man!) I just have to start today's feature by saying how utterly proud I am to be part of a community of such wonderful human beings. I saw so many posts on Instagram and in our private Facebook group, showing our brides and their husbands or wives, fiancés or fiancées, sisters, brothers, sons, daughters, mothers, fathers, friends, strangers –  all marching proudly and peaceably at the weekend's Women's March in London.
Our gorgeous writer Emily C even found the time to head over to the Copenhagen march with her husband and many of those who couldn't make it to an event sent wonderfully supportive messages to those there. In short – you are all spectacular and I admire you greatly. You, readers, have taught me that 'feminism' is not a dirty word, that it's ok to love (bits) of my body, and that it's ok to not try and be 'better' and 'perfect' all the time.
Ode to you over, it's time to introduce you to the stars of today's very glamorous show, the lovely Mr and Mrs Stewart. Georgia, a Merchandiser at Florence & Fred, married Lee, a Corporate Sales Manager for Nissan on 6th August 2016 at the very aptly named Ever After in Dartmoor, Devon.
"You might ask why we made everyone travel all the way down to Devon (five hours for most of our guests), with no family anywhere near there and when we had never been before, but I found Ever After in Dartmoor through Pinterest and nothing else measured up. I fell in love with the overall feel of the venue, which came with a lot of the details already; trinket candles, jam jar vases, blankets to keep guests warm by the log fire, fairy lights and festoon lighting in the trees."
Photography by Samuel Docker Photography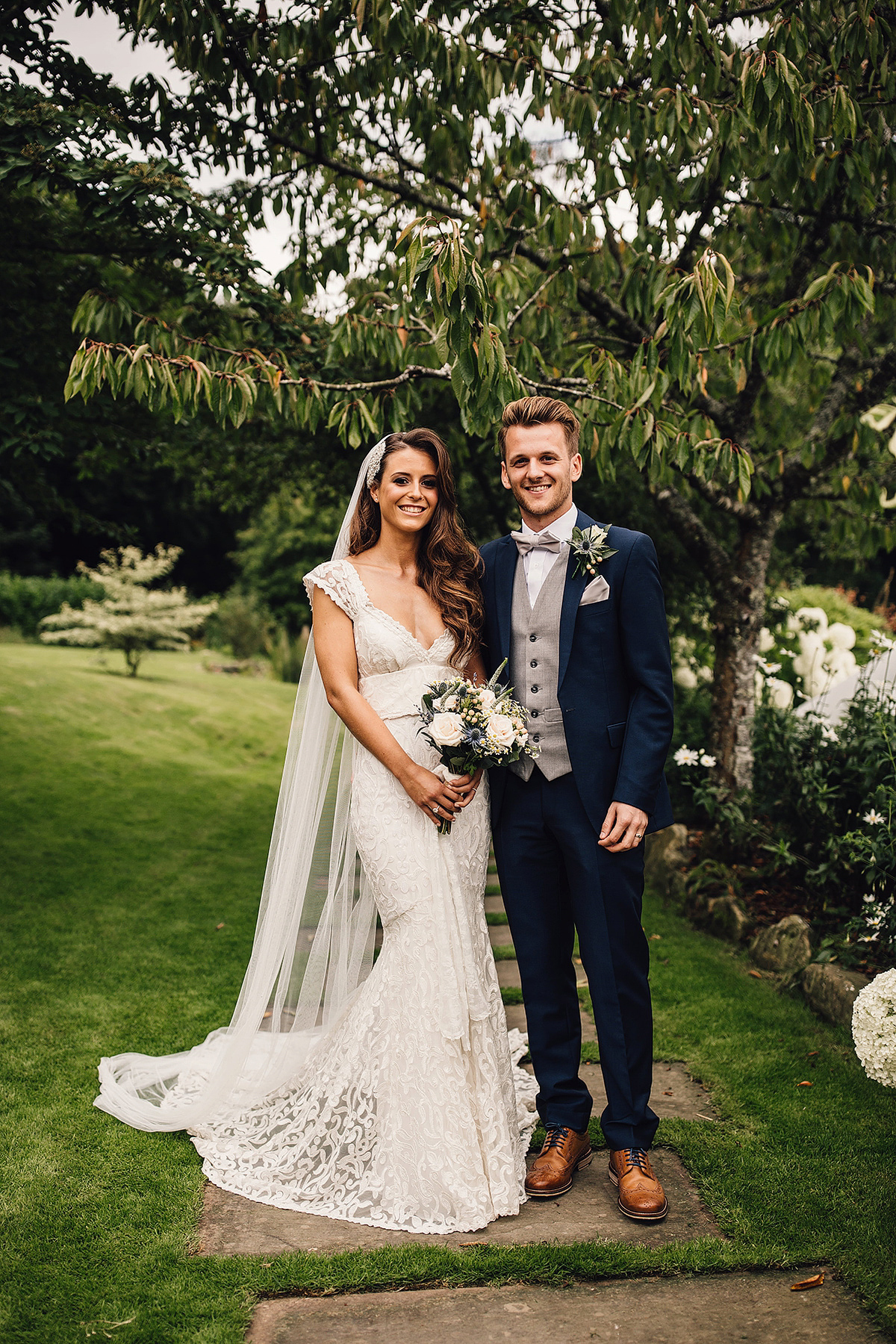 The very beautiful Georgia wore a stunningly detailed gown and glittering hair accessory by Australian designer Anna Campbell, which she bought from a trunk show at Perfect Day Bridal in Bradford on Avon.
"I travelled three hours to get my dress, there's a bit of a theme here! I absolutely fell in love with the modern vintage styling and very unique detailing – the low backs, silk bows, and all-over embellishment, not to mention the stunning train that fanned out behind me.""My dress had subtle glistening sequins sewn into the lace work. I could have chosen any one of those dreamy dresses."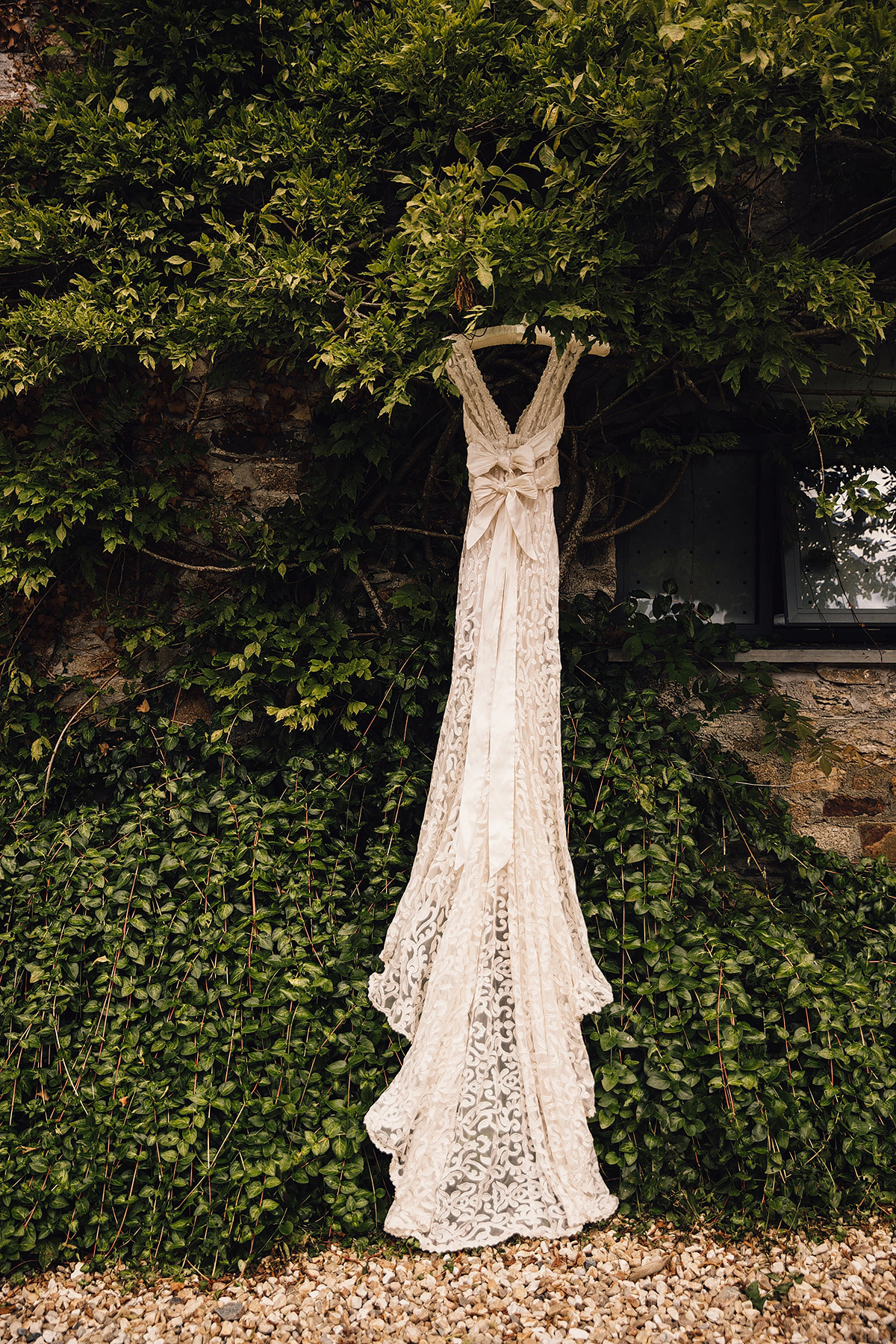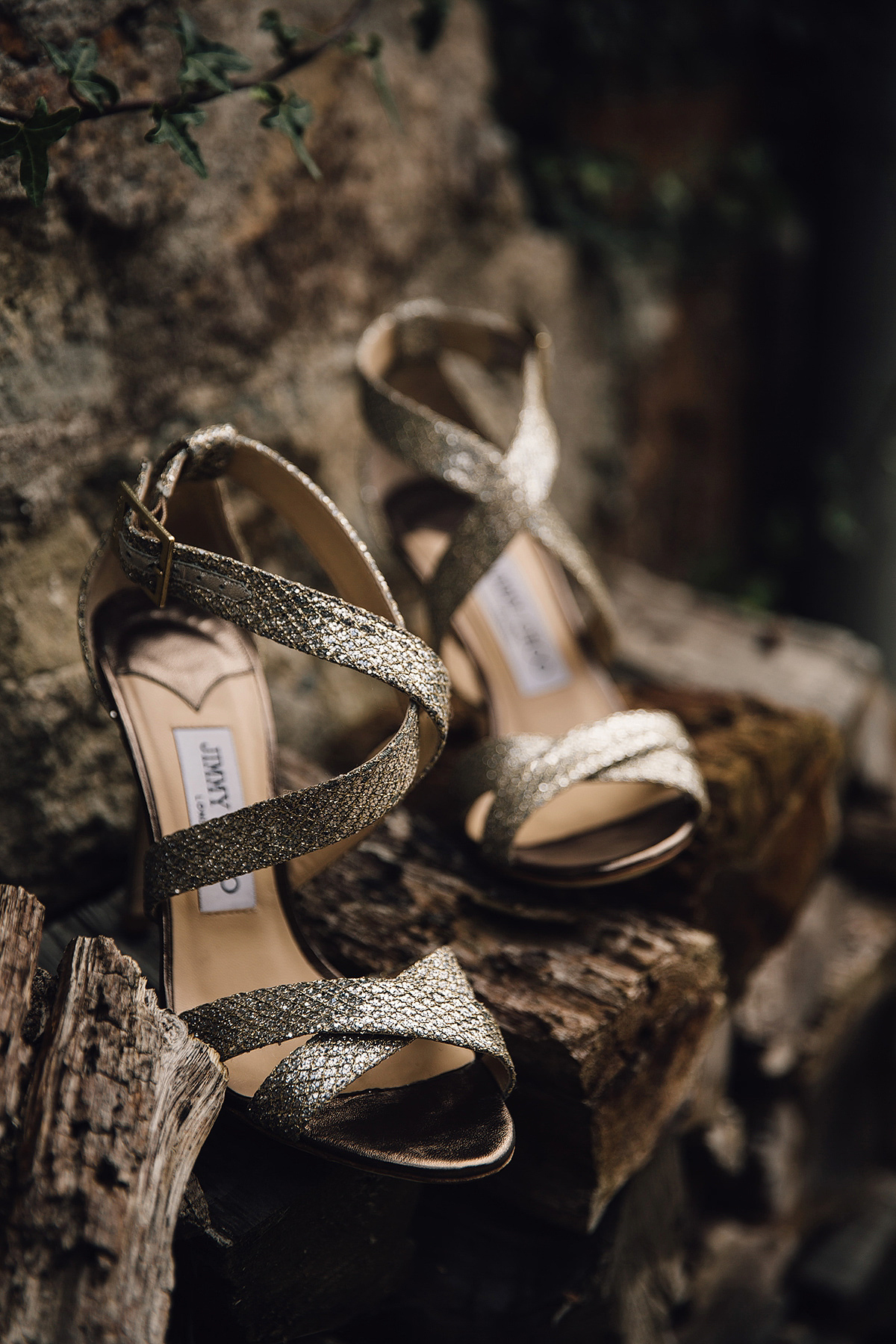 A shimmering pair of Jimmy Choo heels, bought from Selfridges on Bond Street were the perfect match for Georgia's embellished beauty and a spritz of English Pear & Fresia by Jo Malone, a present from Lee, was her chosen scent.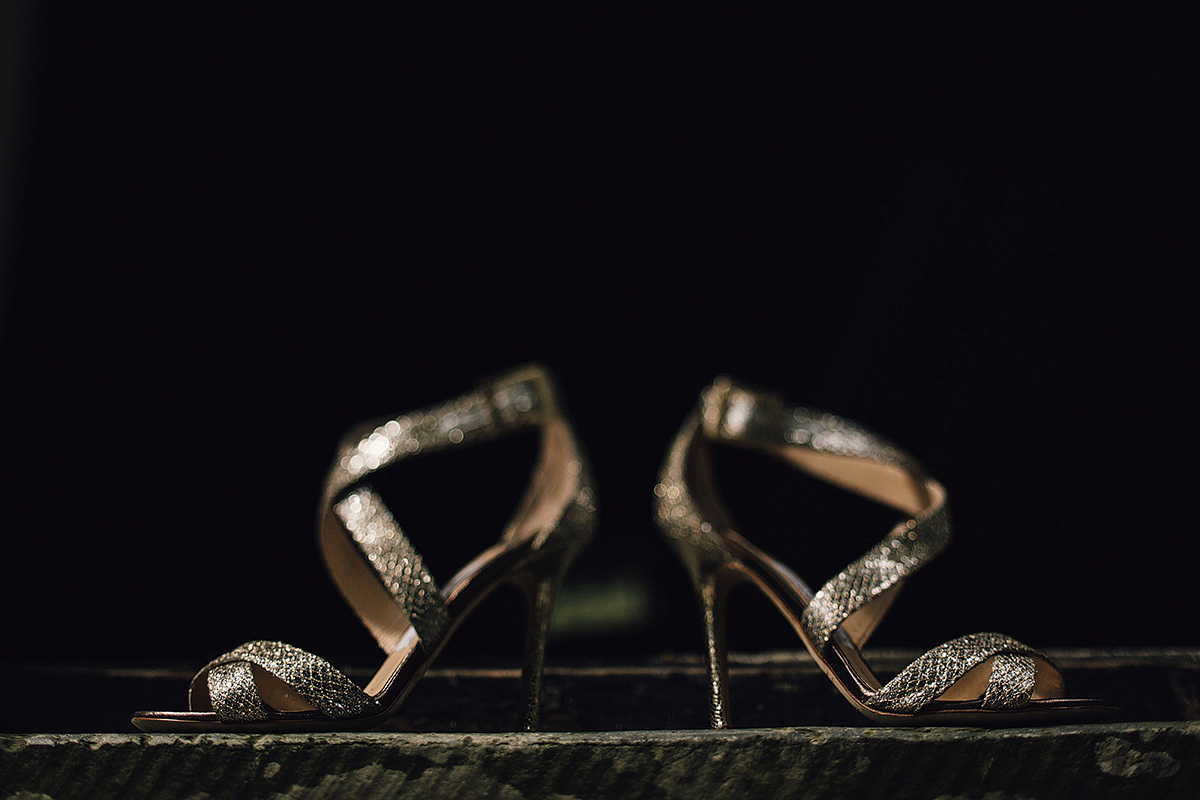 Georgia's tumbling chocolate curls and metallic, smokey eyes were crafted by the talented Jo Adams of The Hair and Make up Atelier and a cathedral length handmade veil of soft nylon, also from Perfect Day Bridal, floated over that gorgeously dramatic train.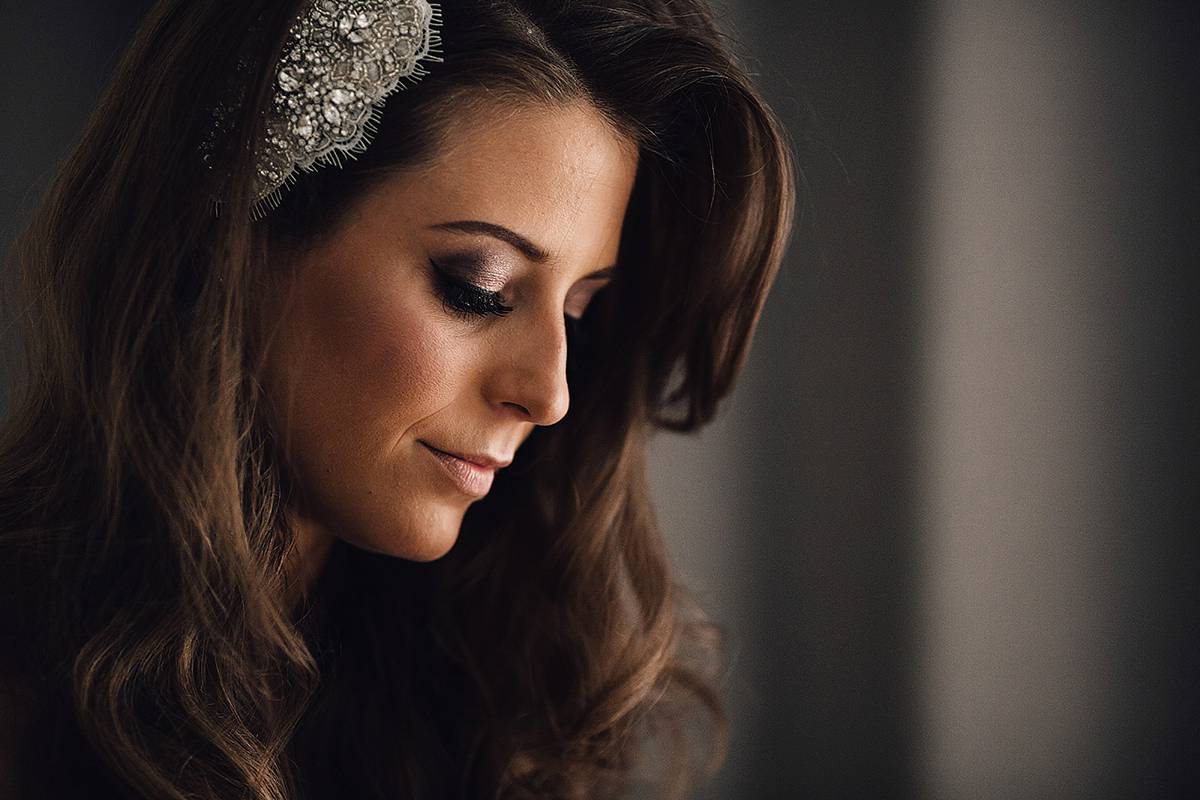 "I was so chuffed with Jo's amazing work – my hair was so glamorous and stayed put throughout the whole day and a lot of vigorous dancing on the dance floor. She made me feel like a movie star."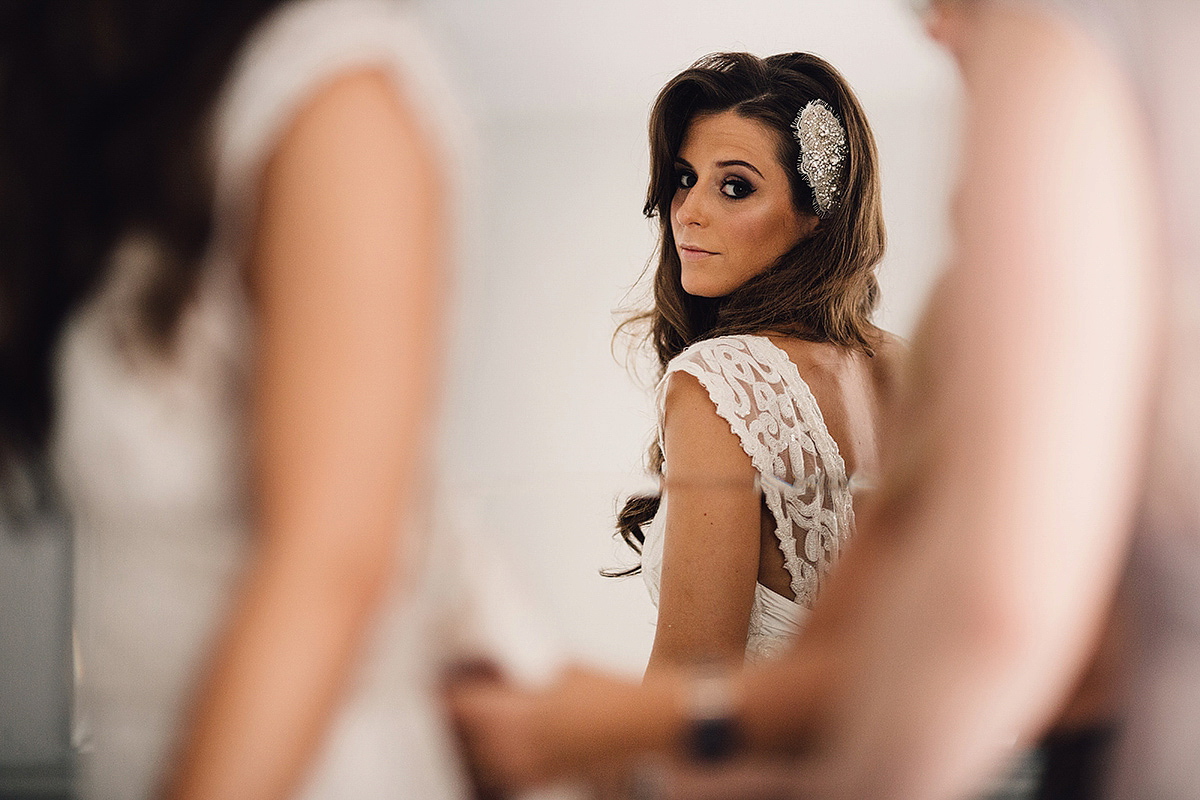 I absolutely love it when a couple involves their pets in their wedding day.
"We are crazy dog people and Louie, our French Bulldog, just had to be part of the day. We had guest's dogs come along too, which really helped everyone relax and enjoy the day in a chilled environment. Louie had a bow tie that my seamstress made from the cut-offs of excess material from the bottom of my dress. So a bespoke Anna Campbell bow tie!"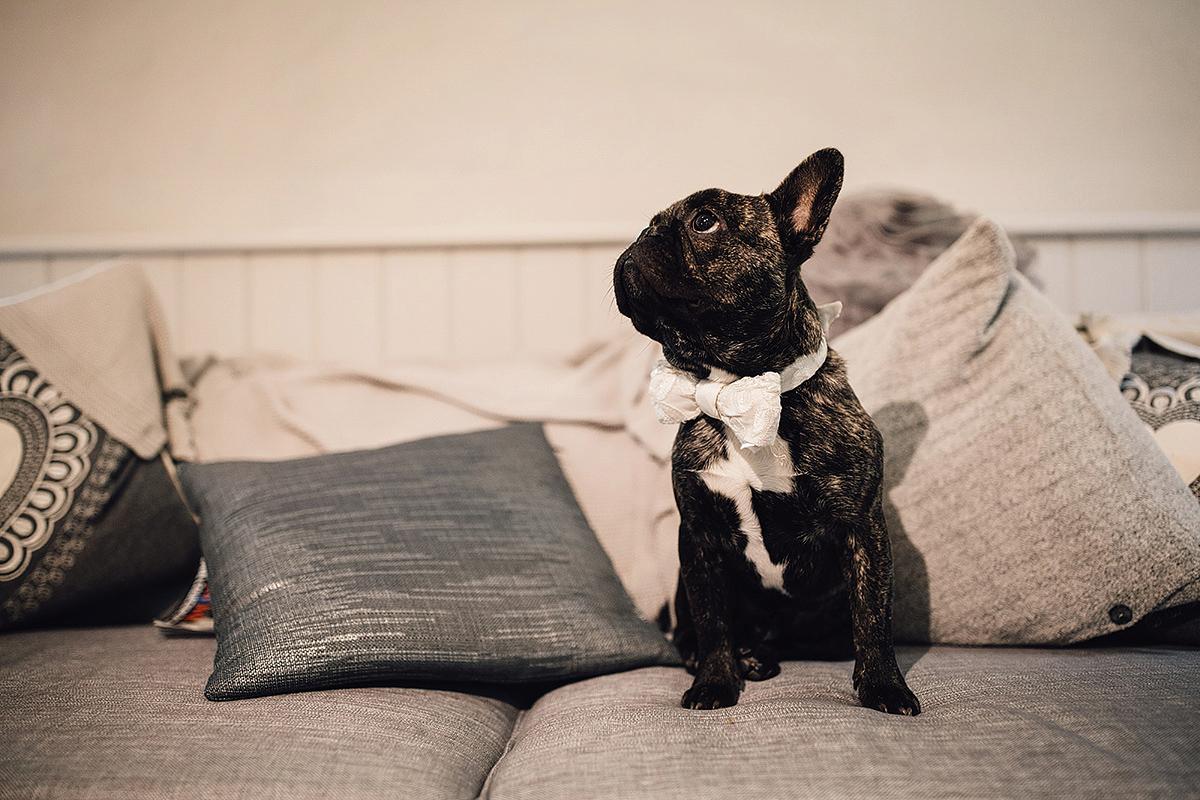 "My beautiful bridesmaids bought me a lovely bracelet from Tiffany and Co. which had a small blue stone in it as my something blue, and I wore my mum's heart diamond earings as my something borrowed. My bridesmaids wore Coast dresses from ASOS (bought when I used to work there, with my 40% discount!) and gold bangles with tiny hearts in the middle, also from ASOS."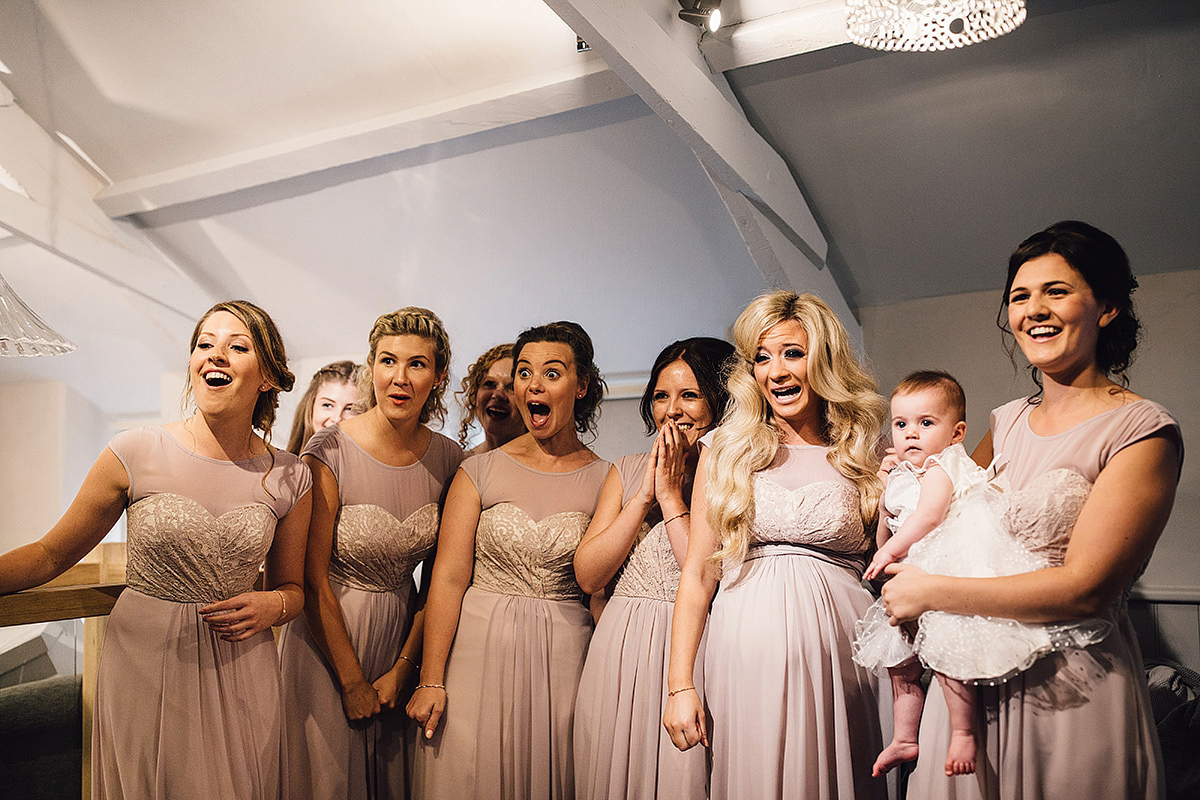 "Our flower girls wore dresses from Monsoon."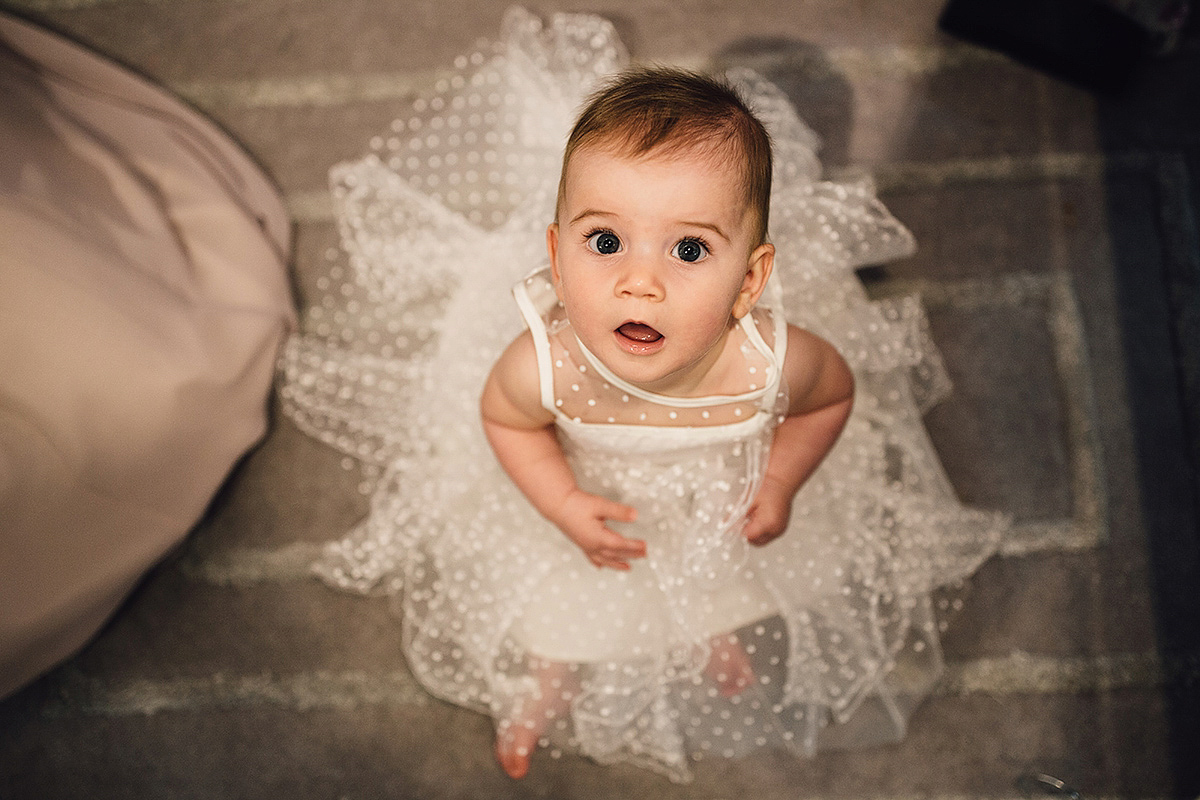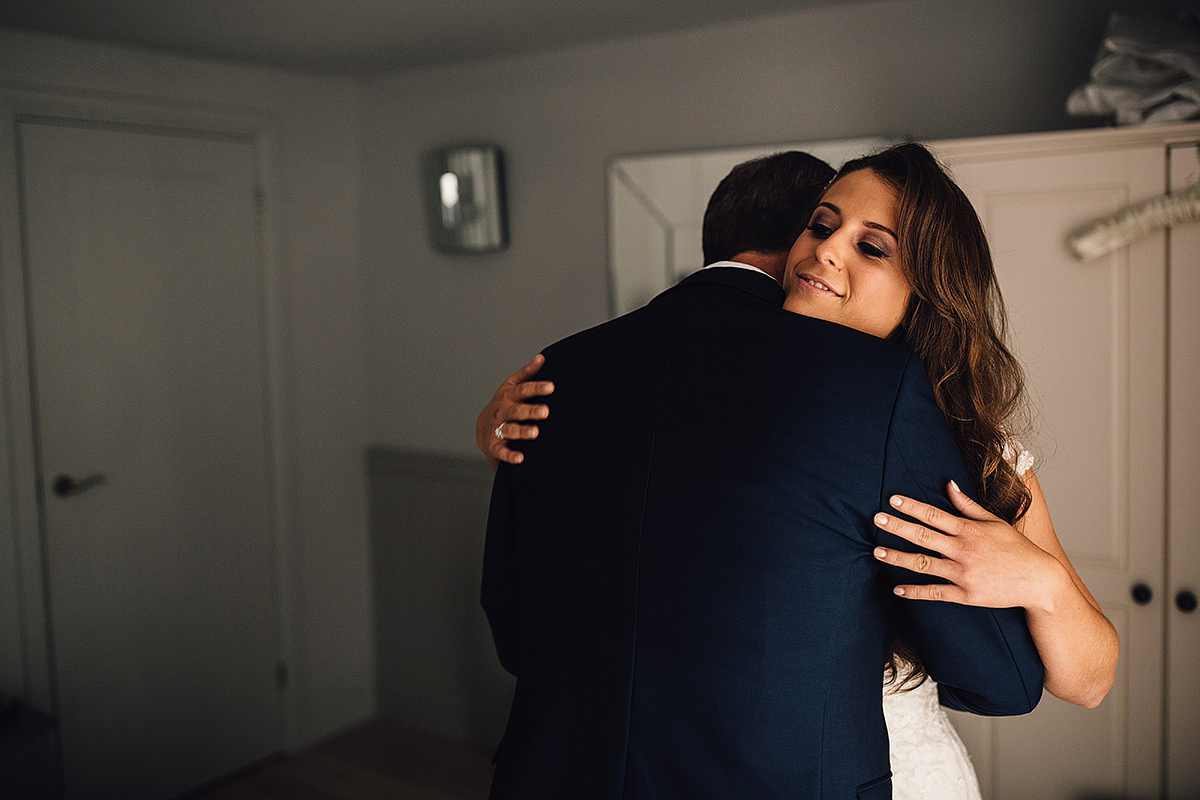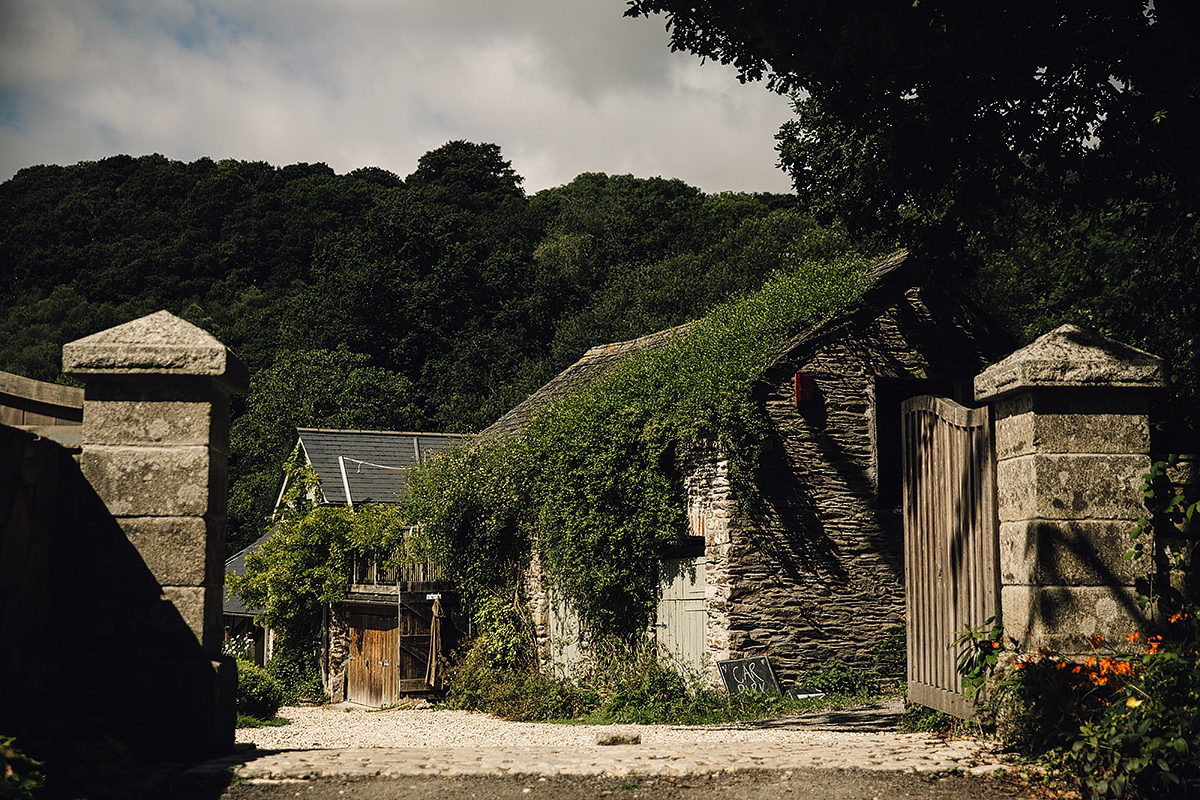 Georgia's bouquet of peachy roses, thistles, veronicas and pretty dainty daises was created by Odds and Buds in Tavistock, Devon. The brief was "casual, loose and full of british greenery as well as pretty flowers" and the soft fabric floating from the gathered stems adds to the gorgeously pretty effect.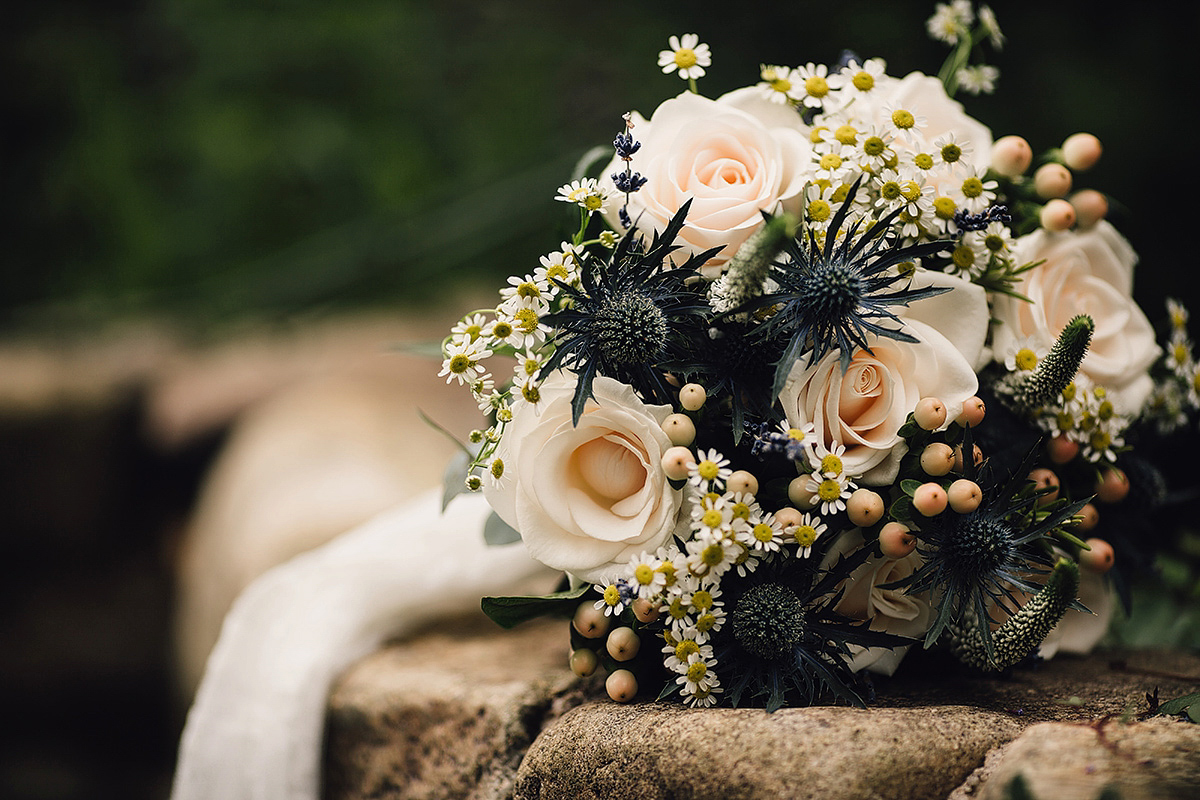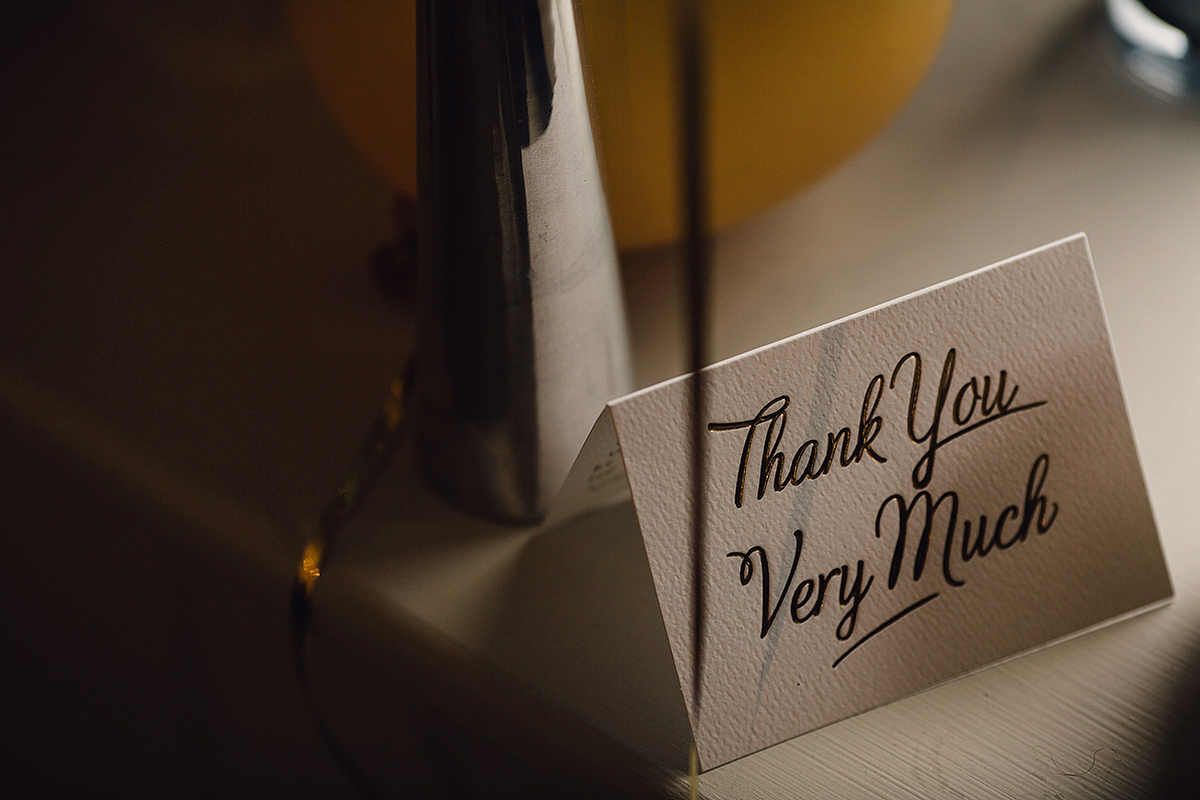 "Lee and I met at the University of Leeds where I studied Textile Design, and Lee studied Sport & Exercise Science. After five years together and two years after buying our first flat, Lee decided to pop the question on our anniversary by the beach in Spain, where he had asked me out five years ago."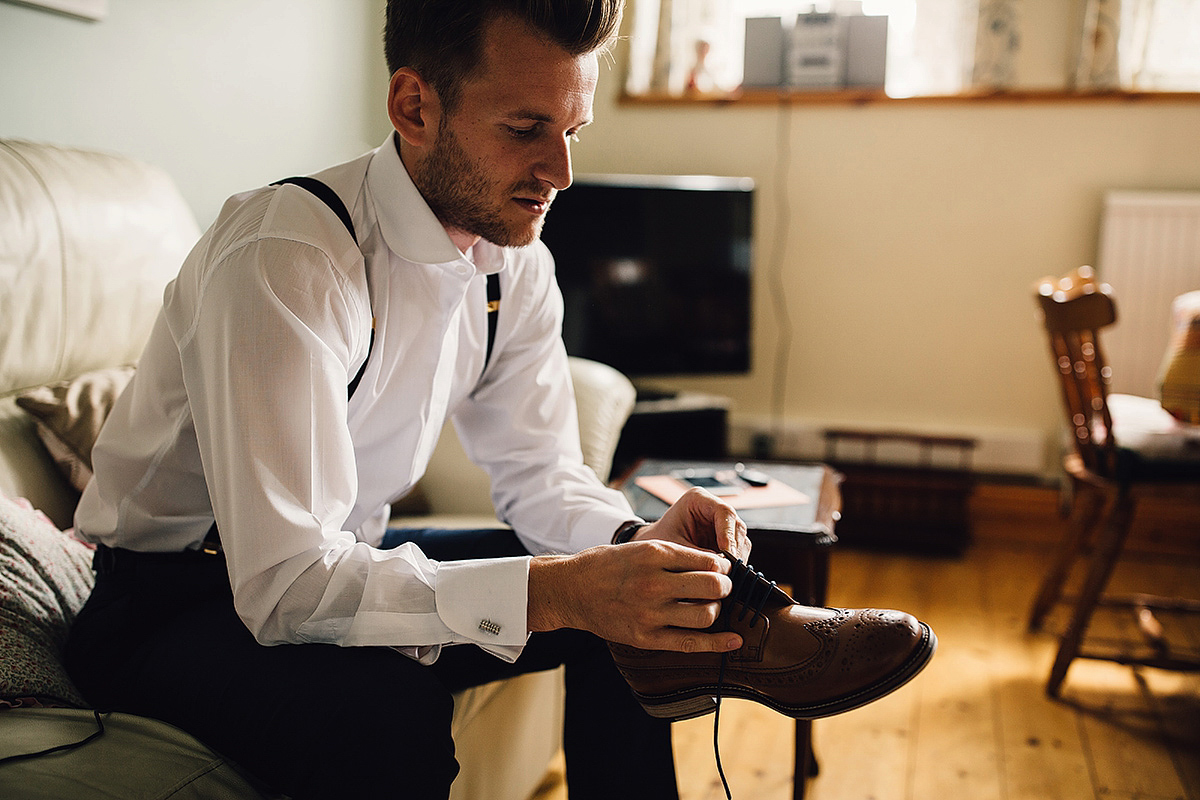 "The proposal was by candlelight in a private cove, while both families looked on from the cliff top in secret (some family members had been flown out as a surprise). We booked the venue exactly one year to the day before we got married, which was a month after we got engaged."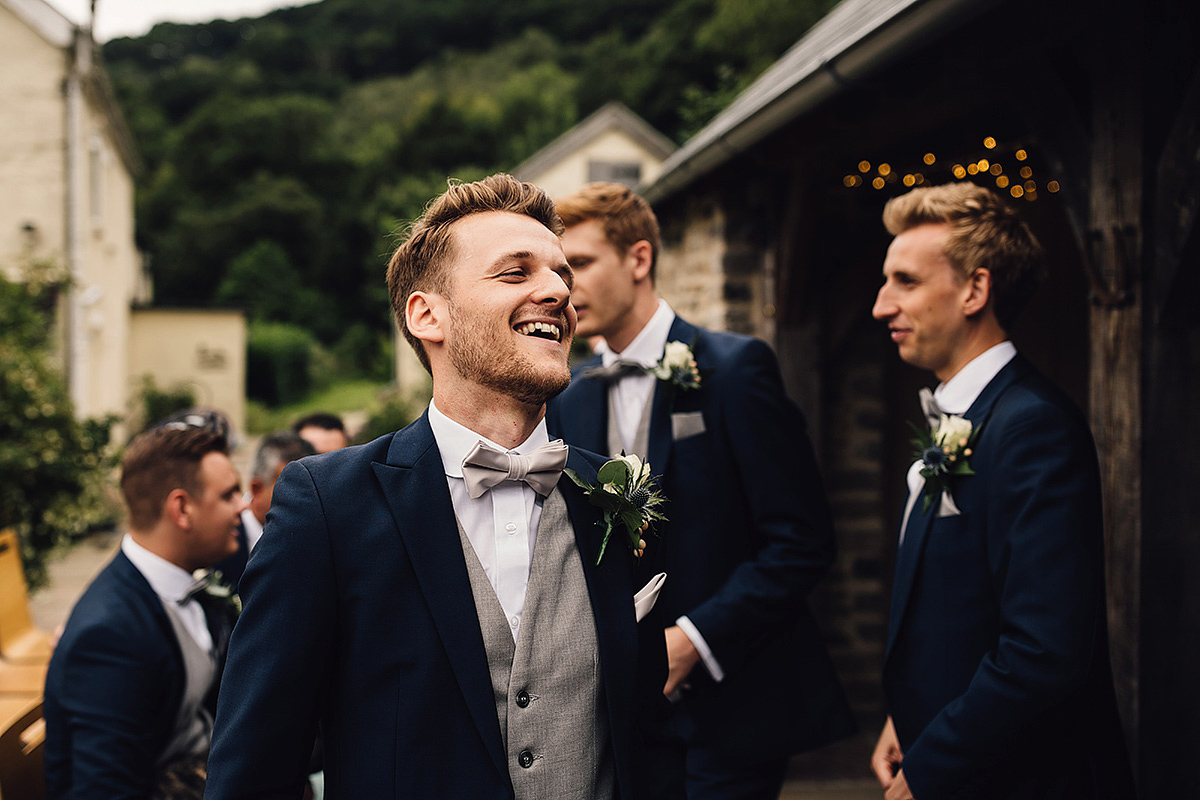 Lee hired a sharp two-tone suit and waistcoat from Anthony Formal Wear in Colchester, which he paired with brogues from ASOS and a hip flask from Aspinal of London, a present from his sweet bride. The groom's best accessory though, has to be that beaming smile as his love joins him at the top of the aisle, so beautifully captured by Samuel Docker Photography.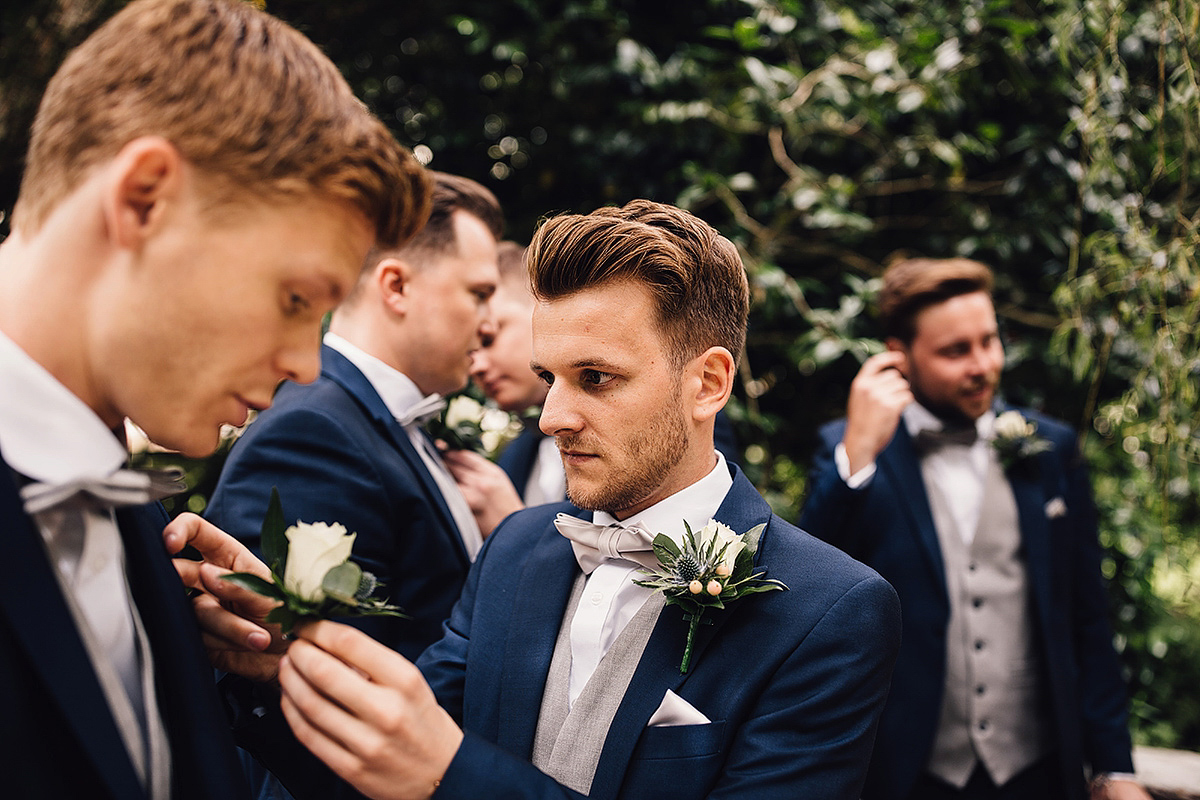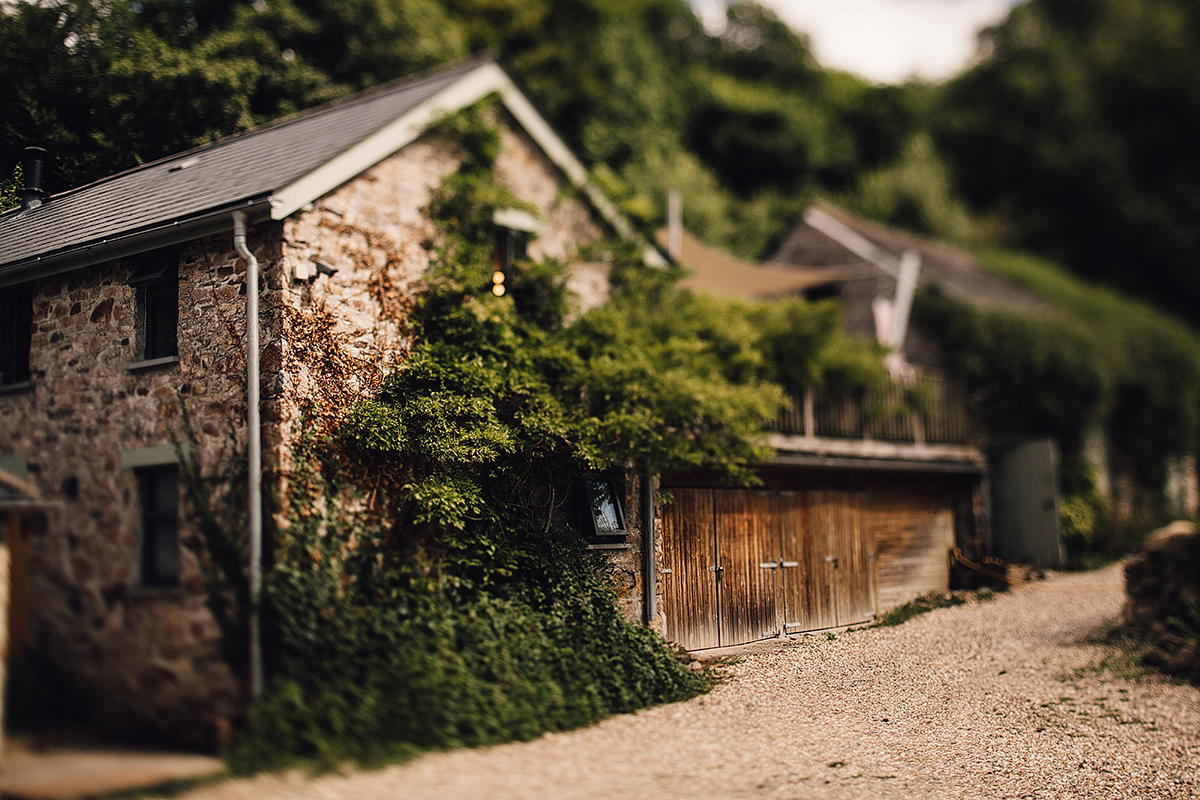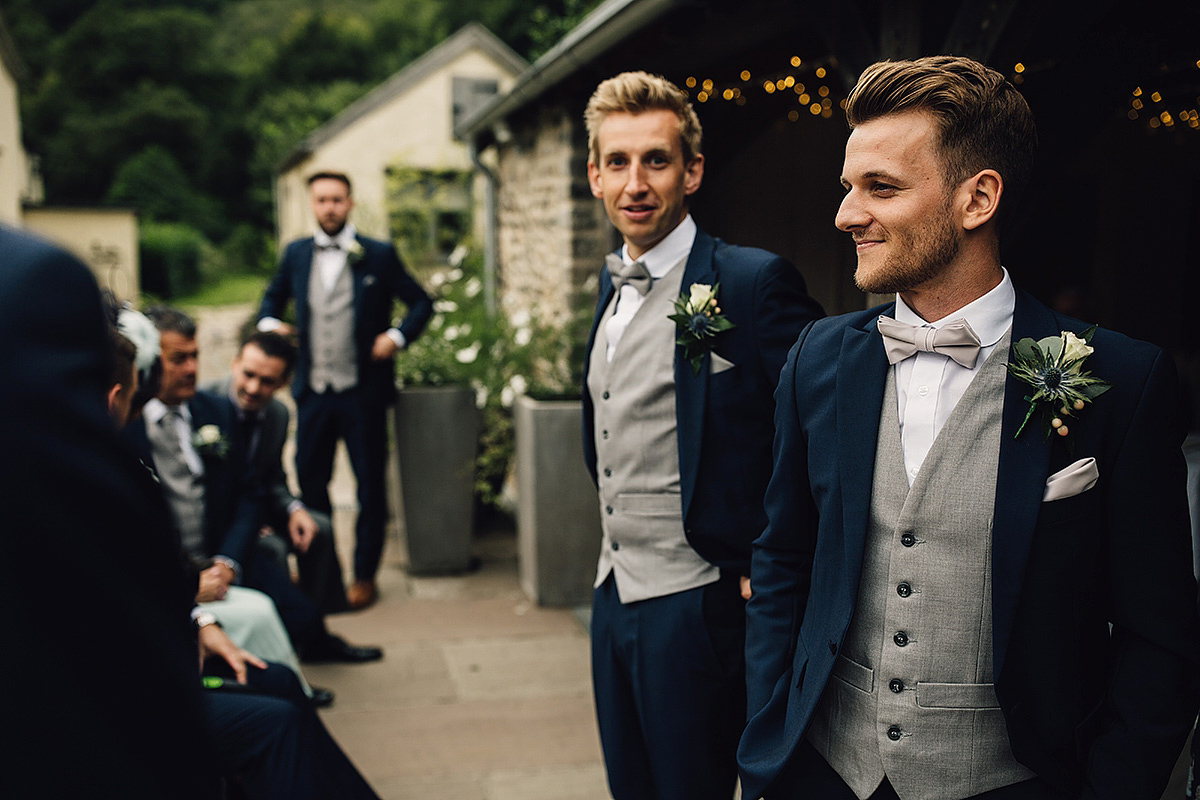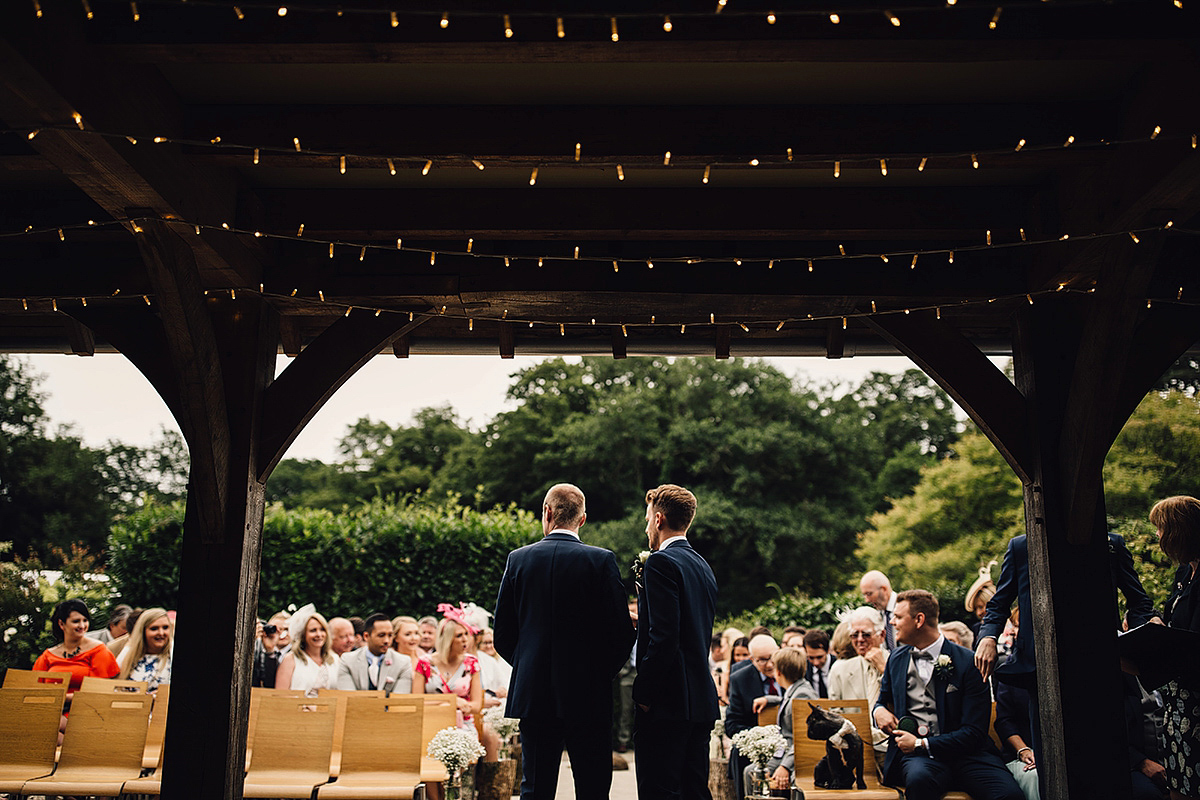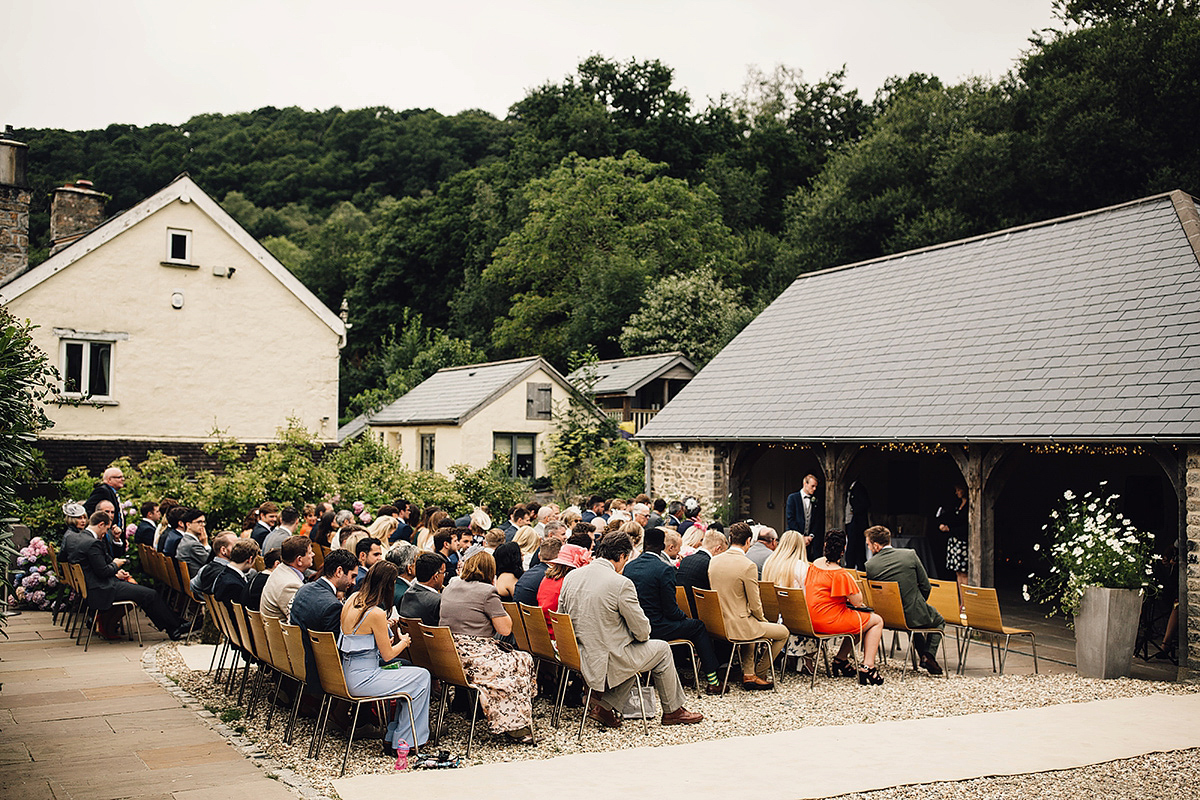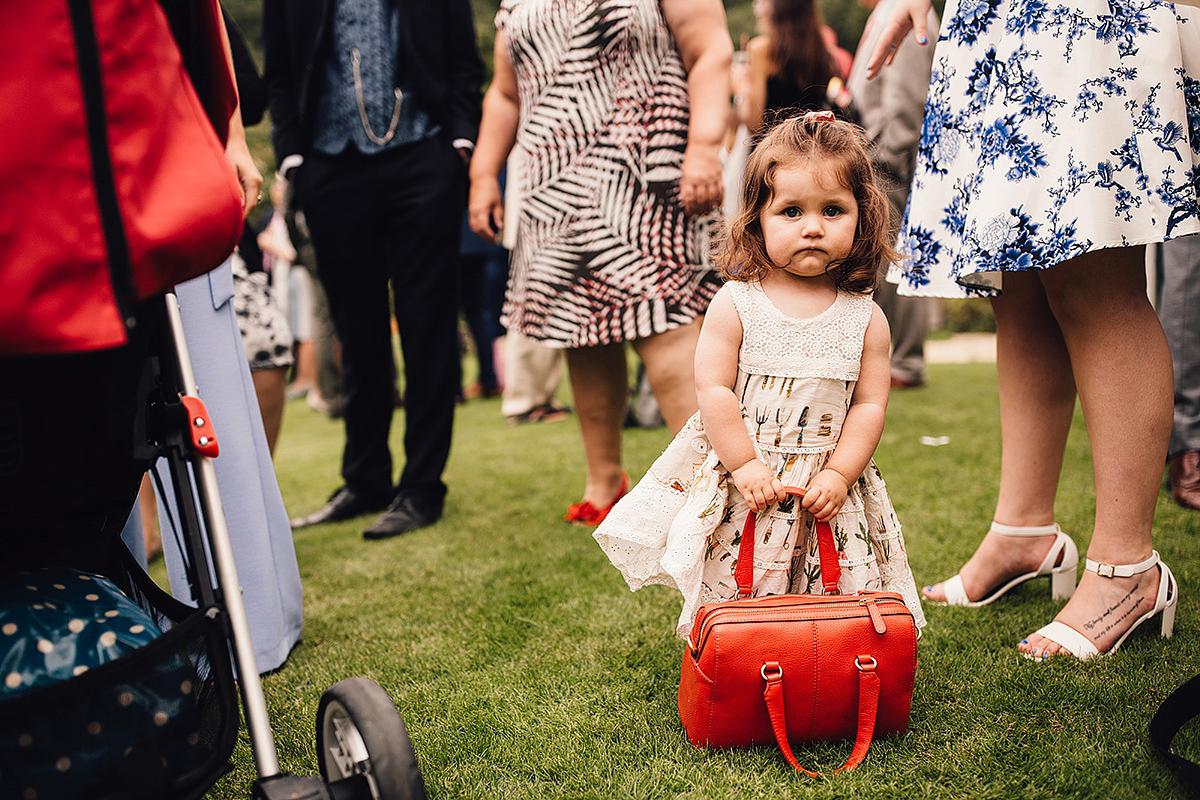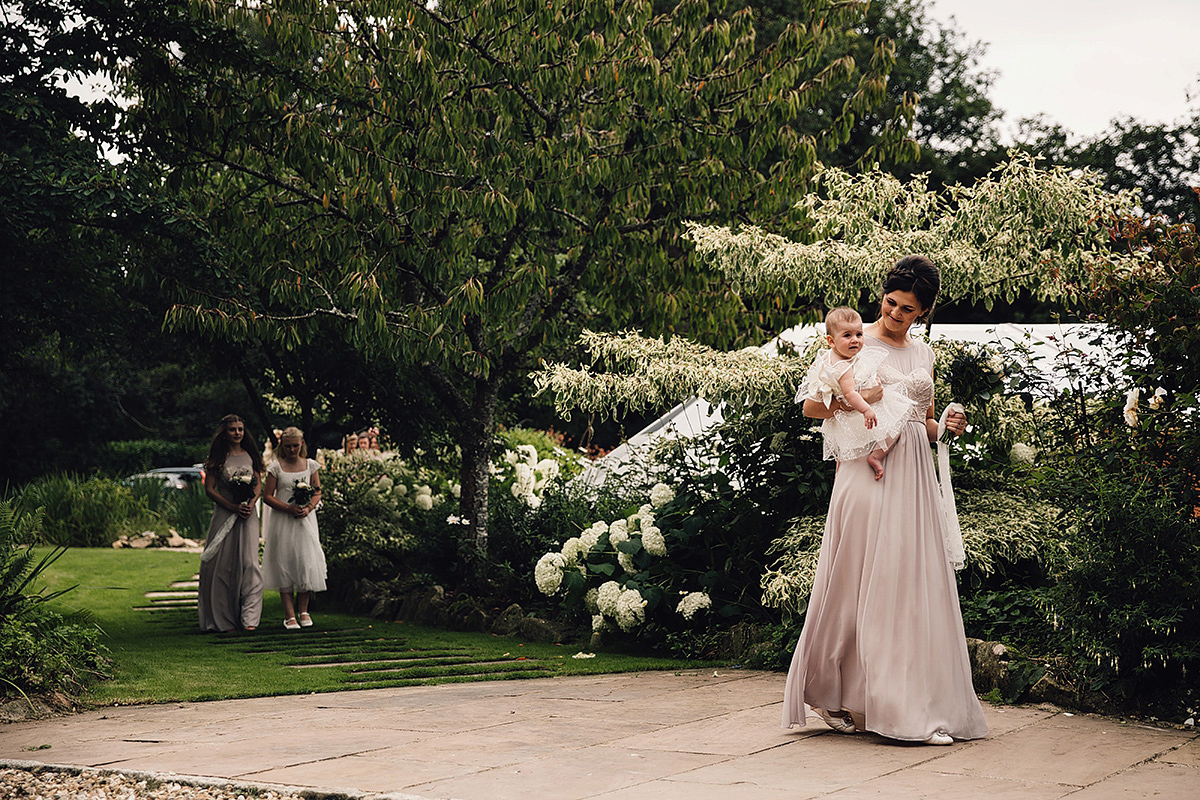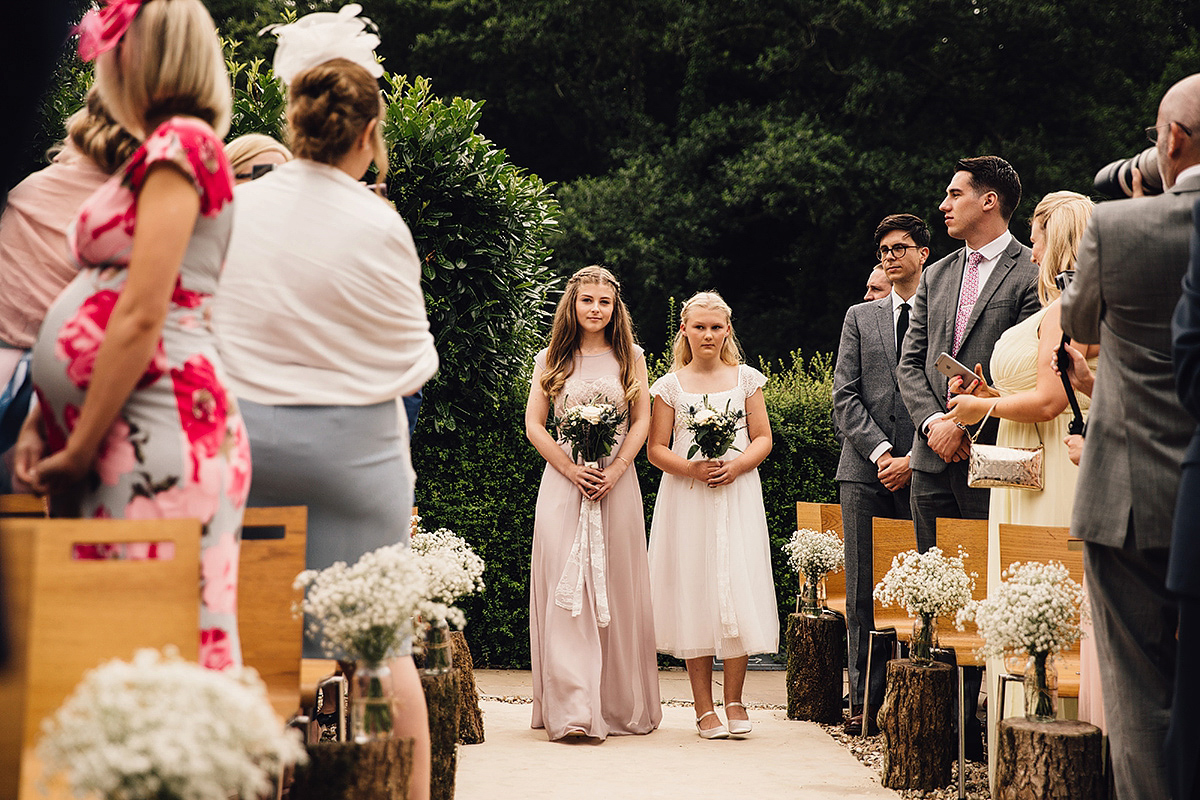 Georgia walked down the outdoor aisle with her dad, Pete, preceded by nine beautiful bridesmaids and flower girls.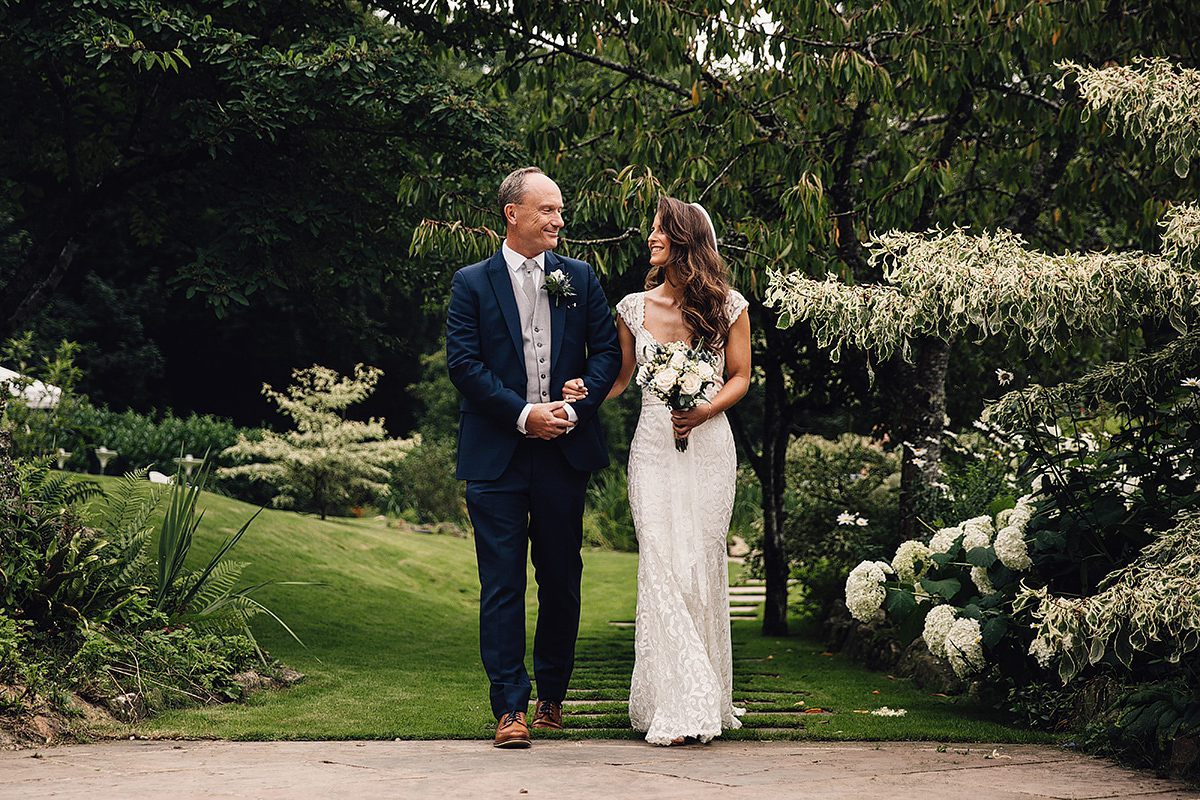 Her processional track was 'Run' by Steven Fretwell, which you may recognise as the theme tune from Gavin and Stacey. A very special guest waited in a seat of honour to watch his humans pledge their forever to each other.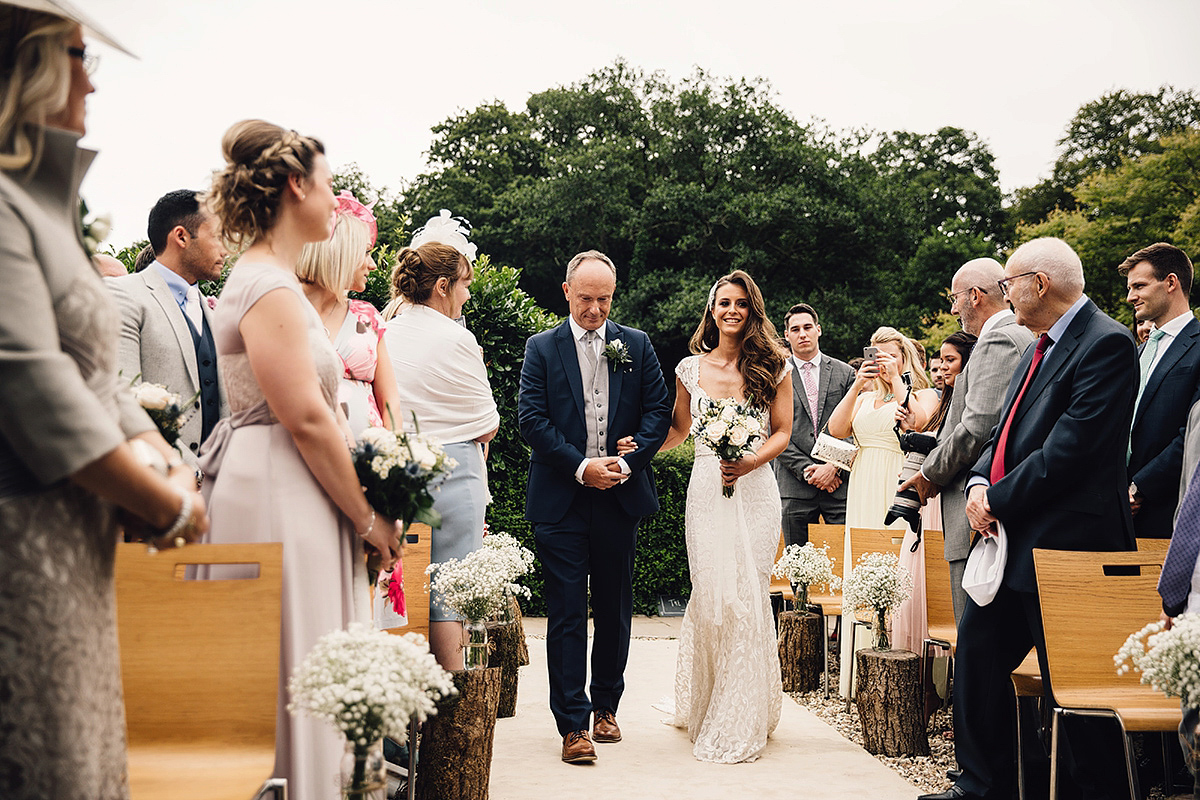 "The theme tune to Gavin and Stacey was played acoustically by the band. No one else noticed but it was special to us as when we met we joked that Lee's family (from Essex) were like Gav's family!"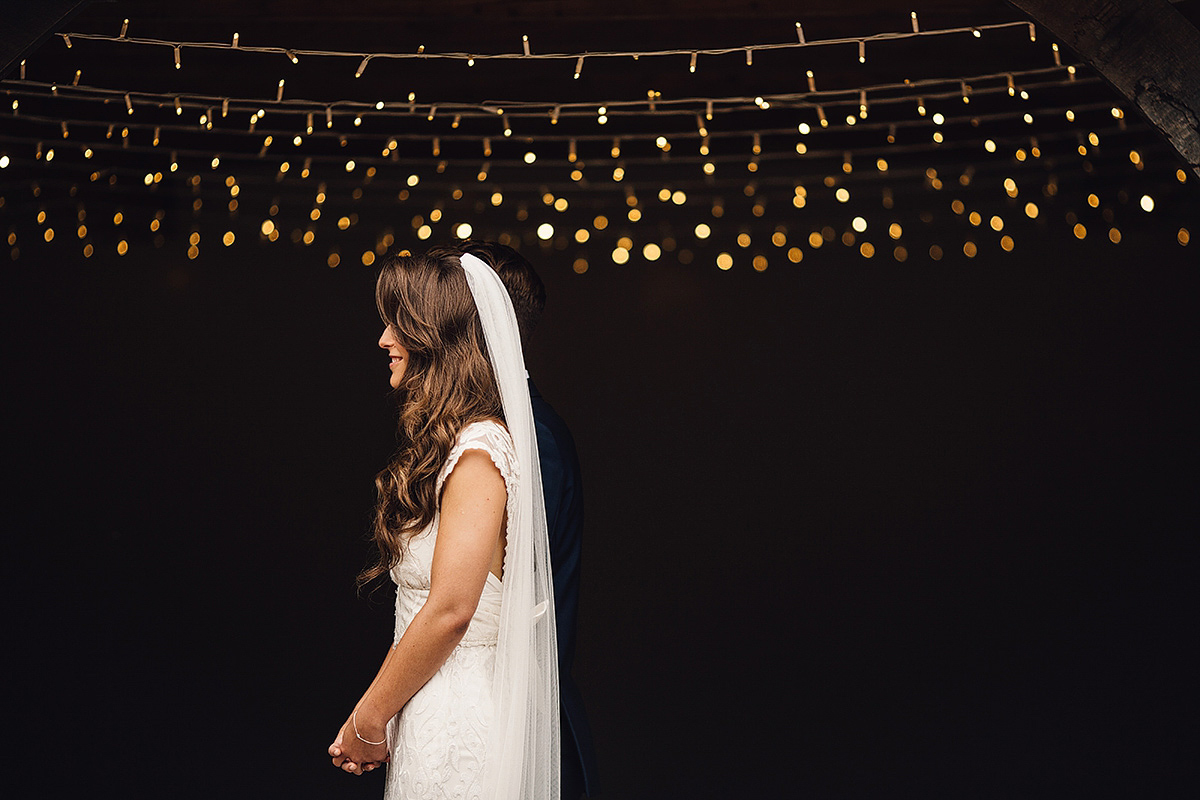 Louie, Georgia and Lee listened to their dear ones recite passages during their ceremony; one existing work, but also one very sweet piece written especially for the day.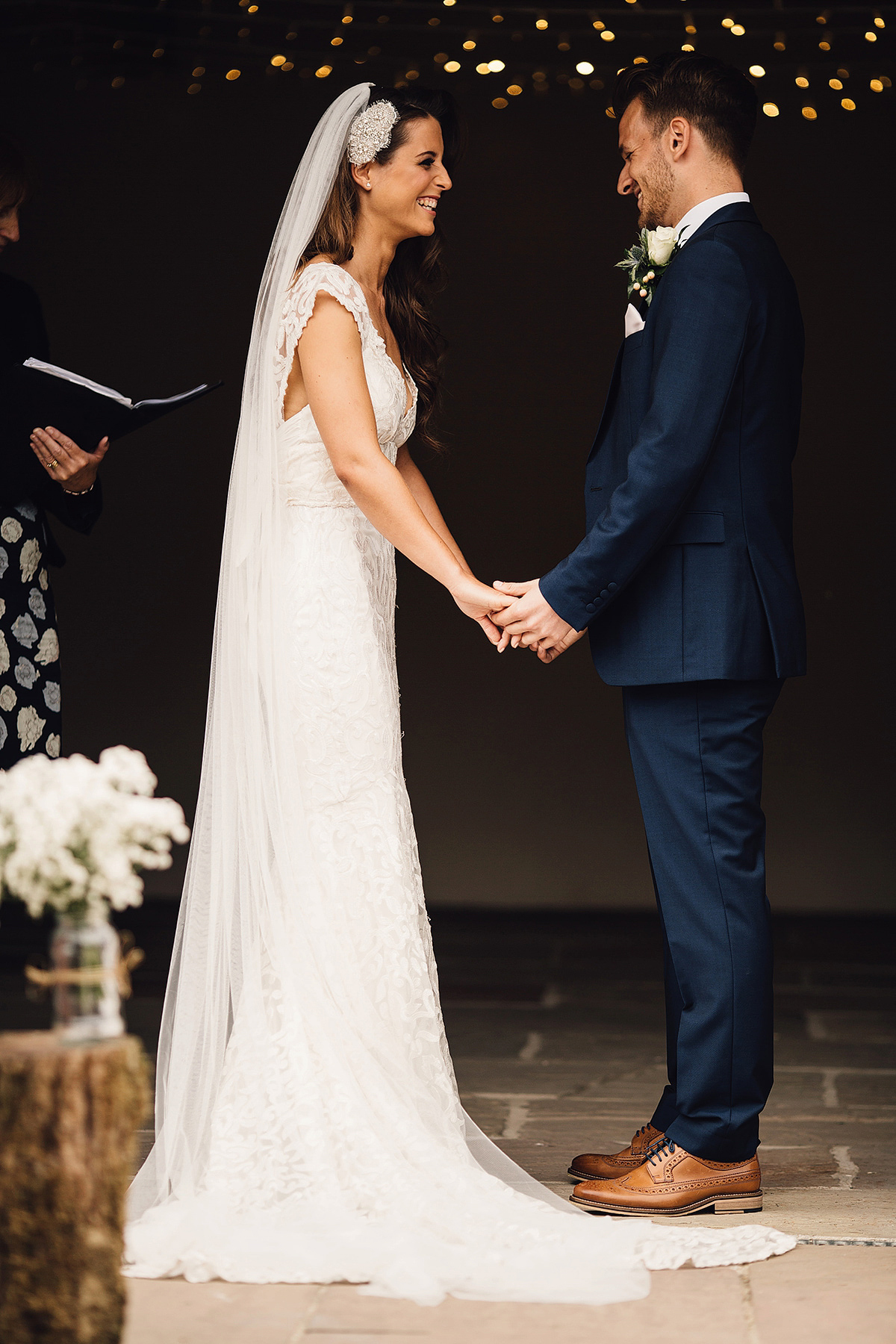 "Our university friends Harriet and Dan wrote a reading for us which combined definitions of love from all the great writers, composers, legends and films. My brother Ben read 'Union' by Robert Fulghum, which he framed and gave to us as a wedding present."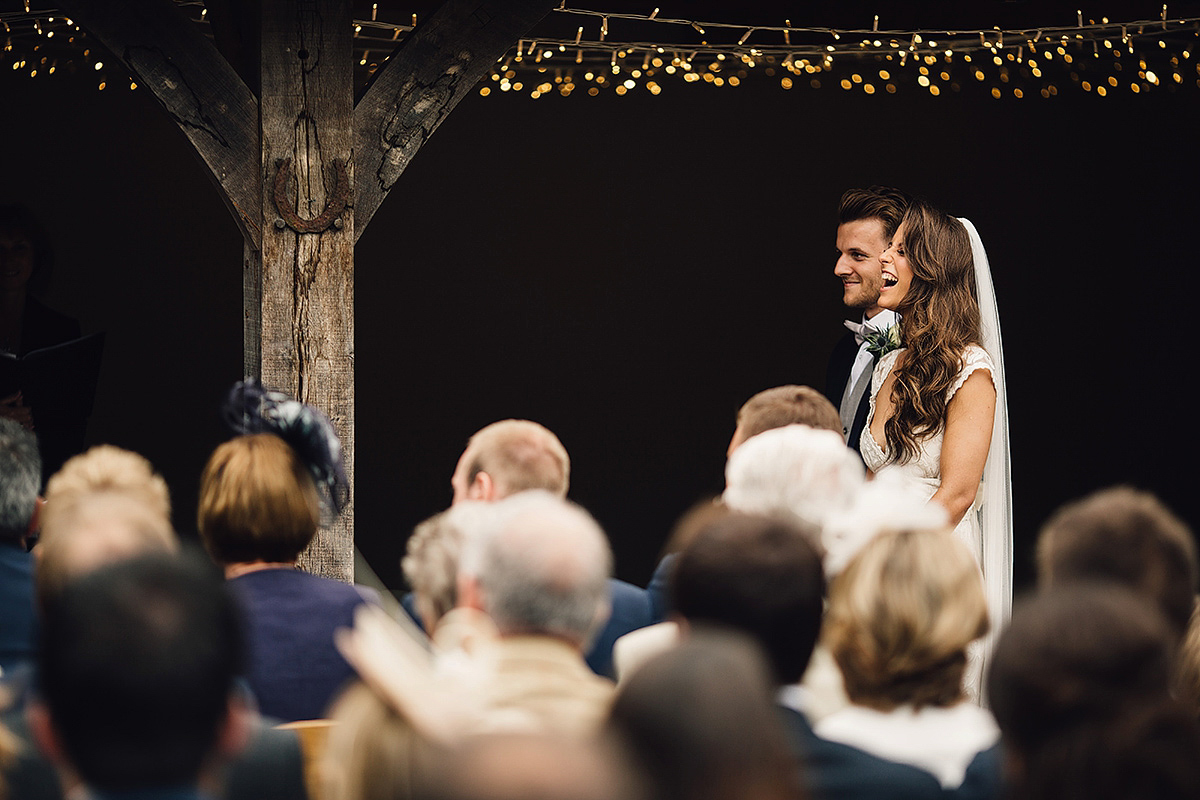 "Our rings were from Diamond Rocks. Vineet also helped Lee design and make my beautiful 1.2 carat vintage engagement ring; he helped source the best diamond which was shipped over from Asia."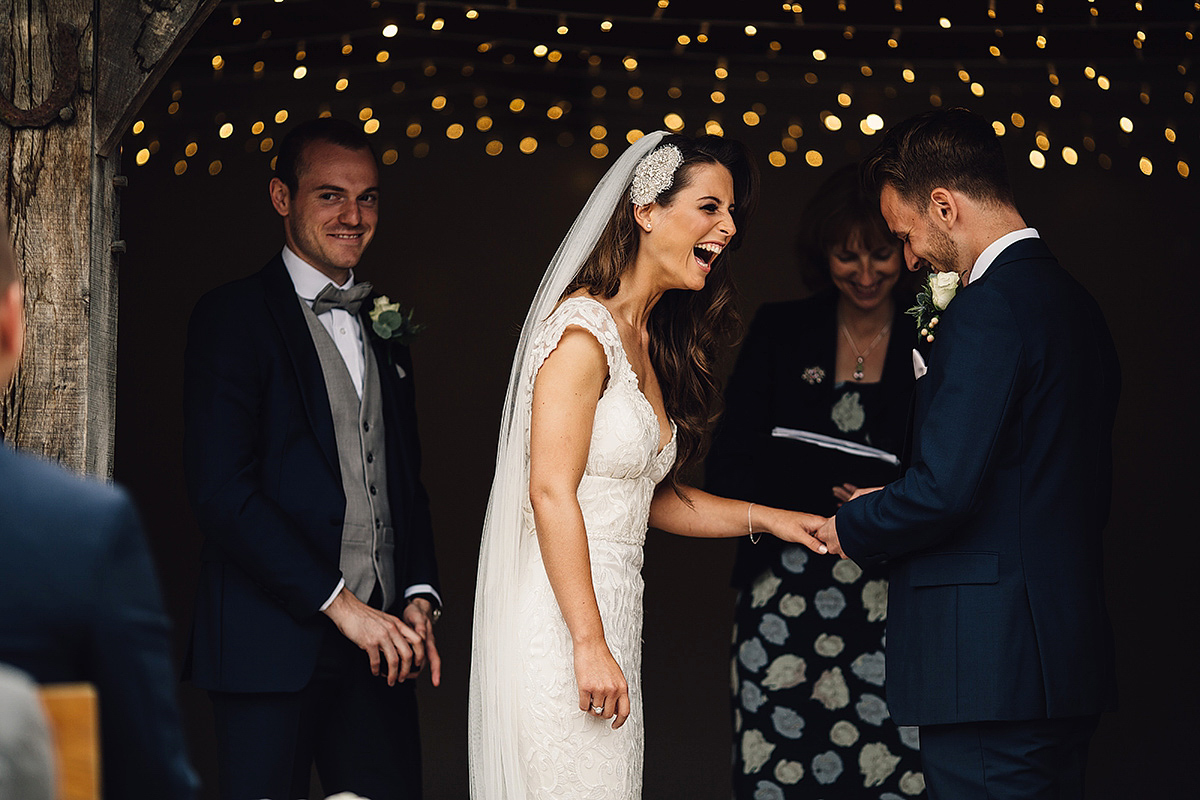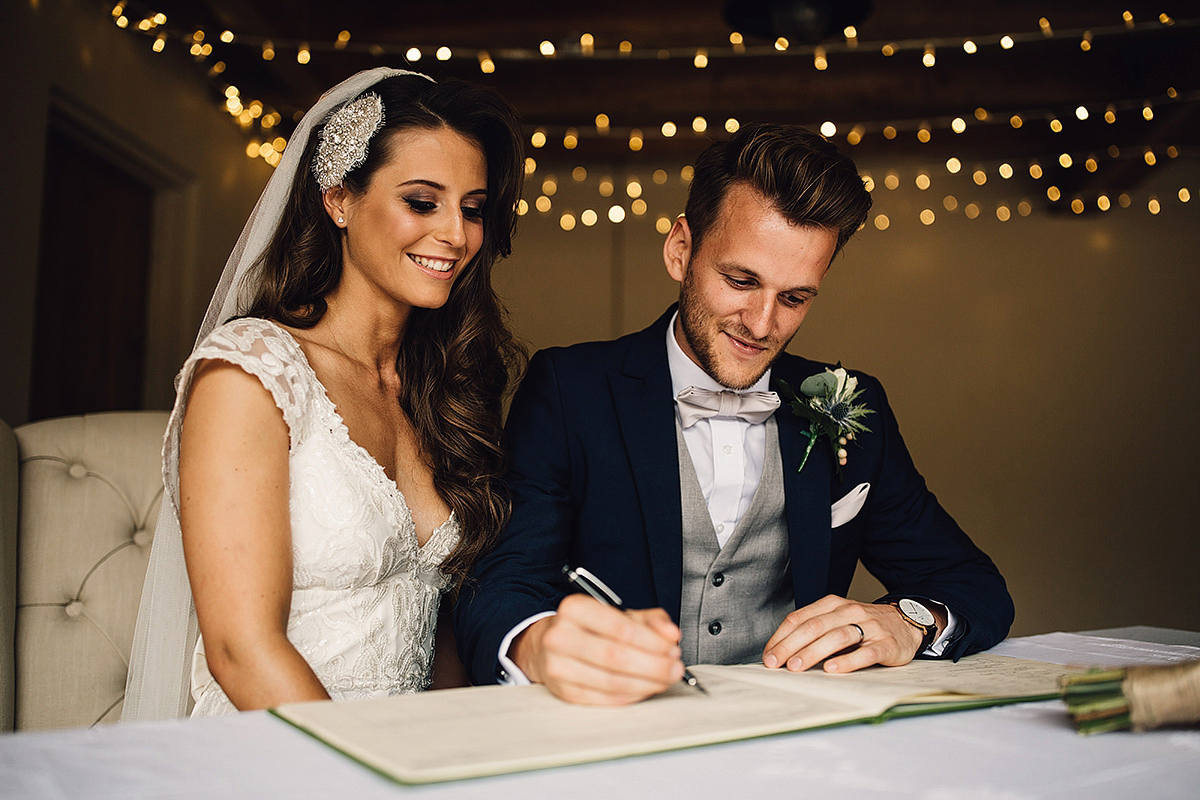 After their ceremony, Georgia and Lee spent some precious time with their guests, and of course made sure to give the very cute Louie plenty of cuddles, before settling down to a meal catered by their venue's caterer, Outside Inn Cuisine.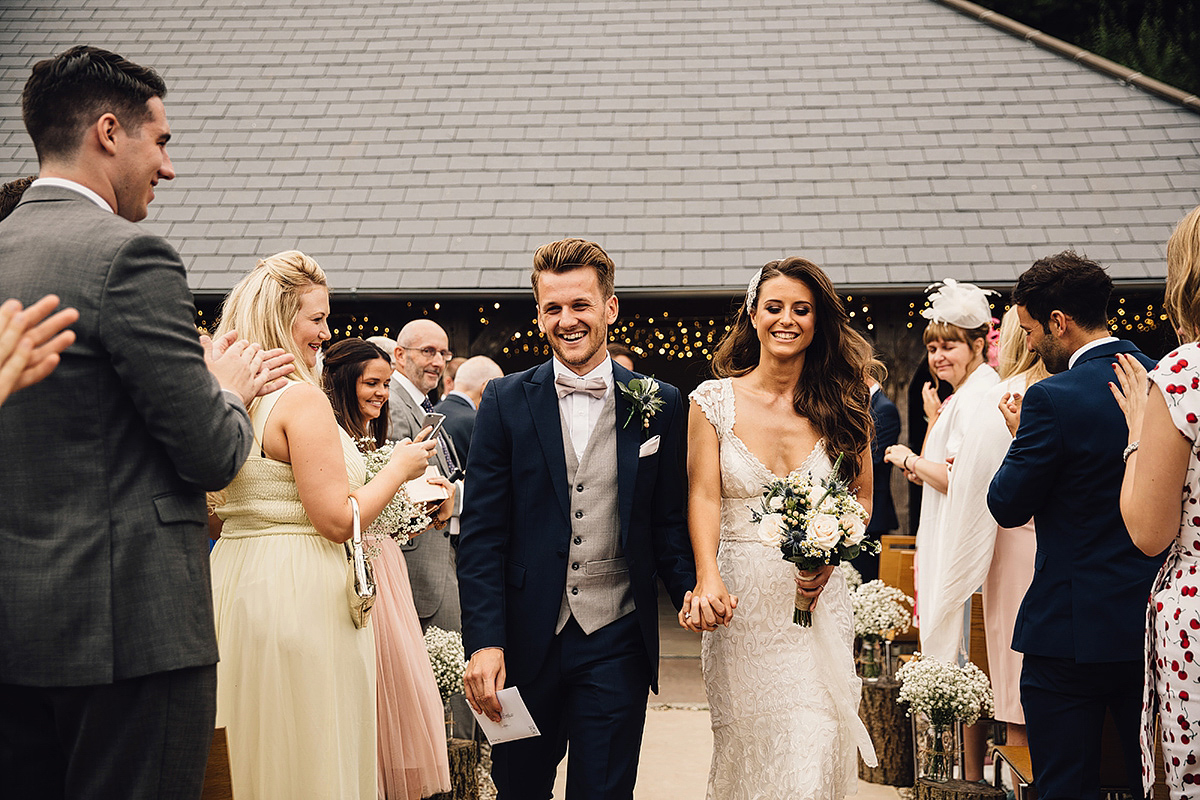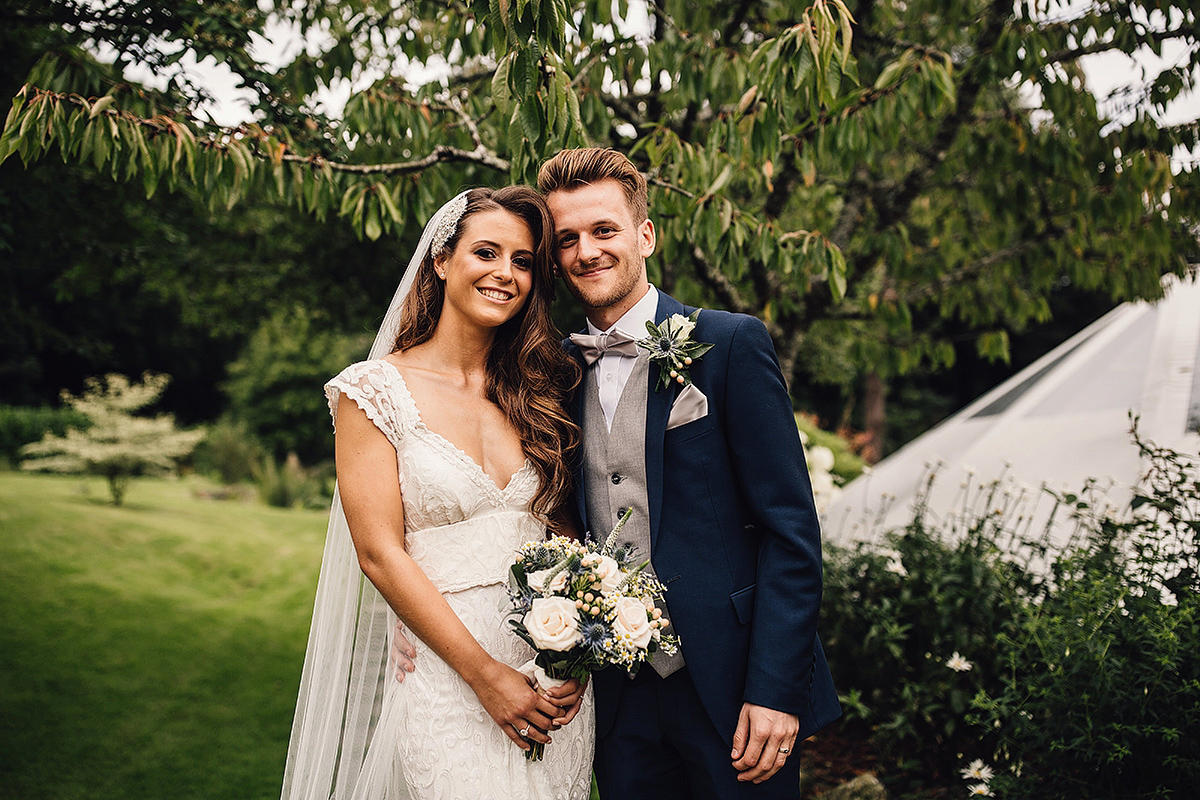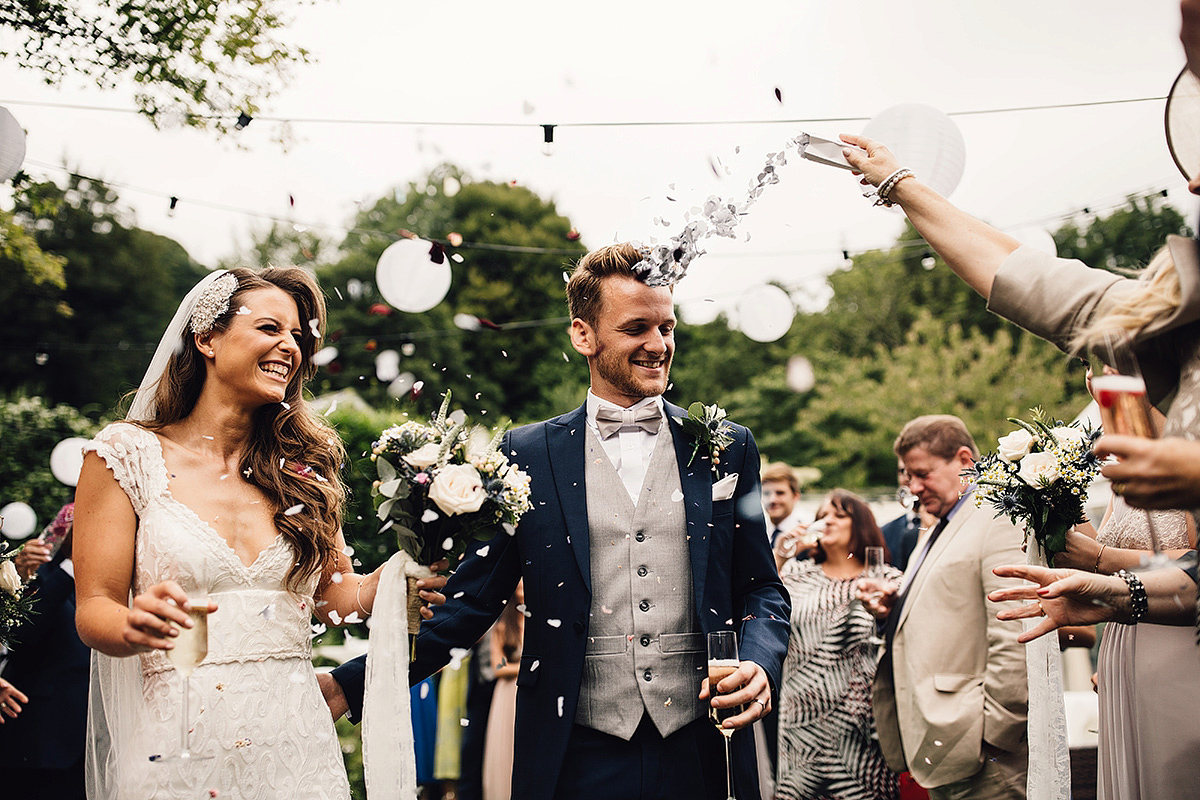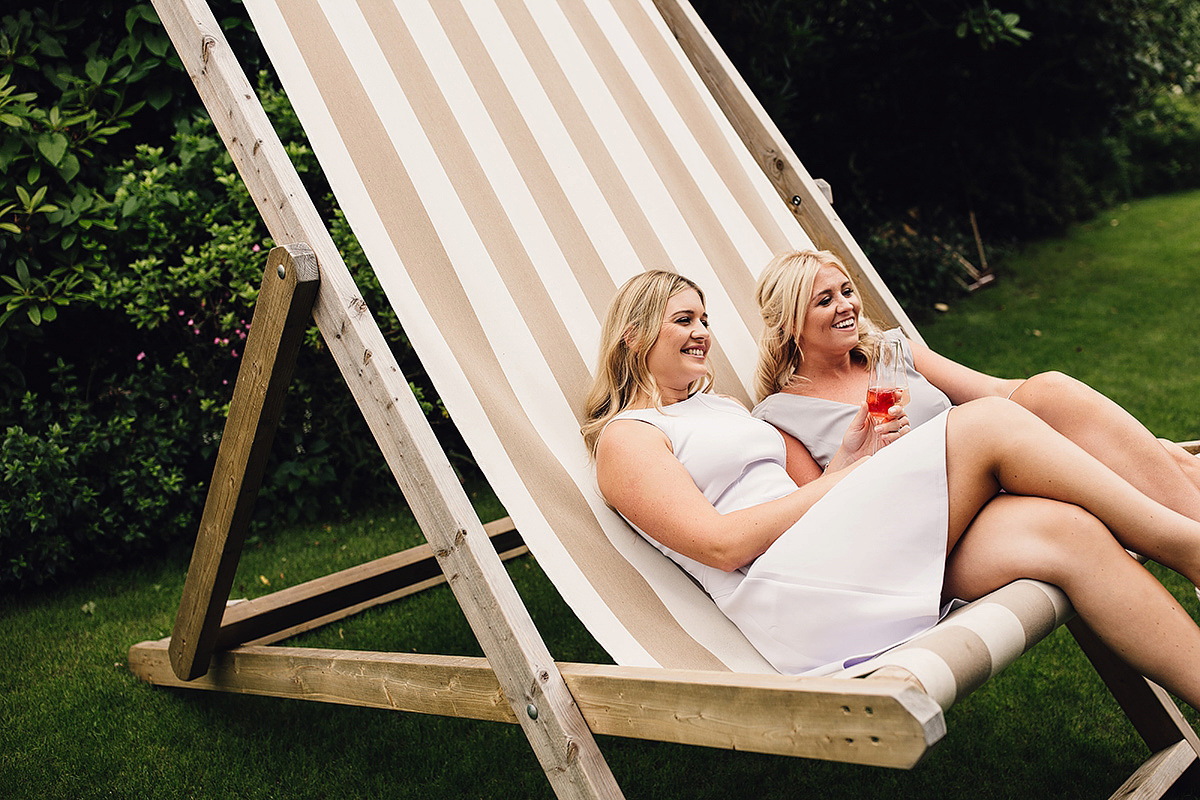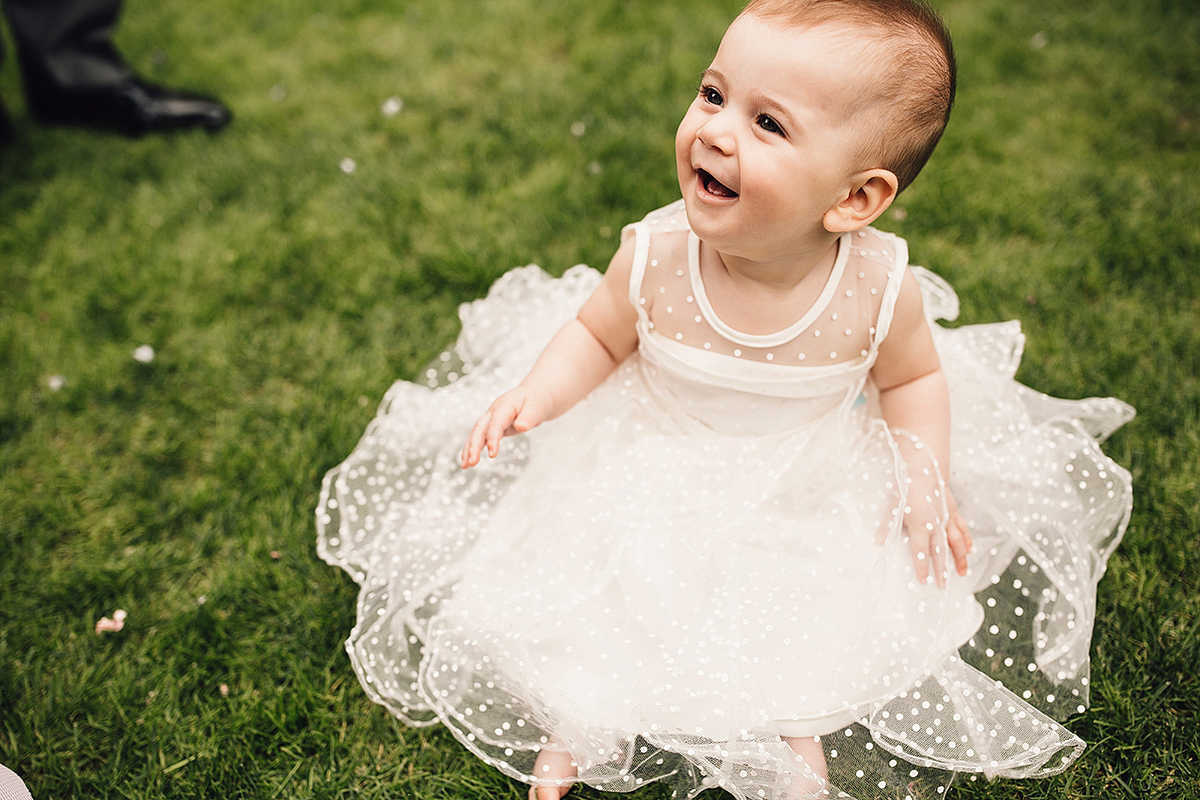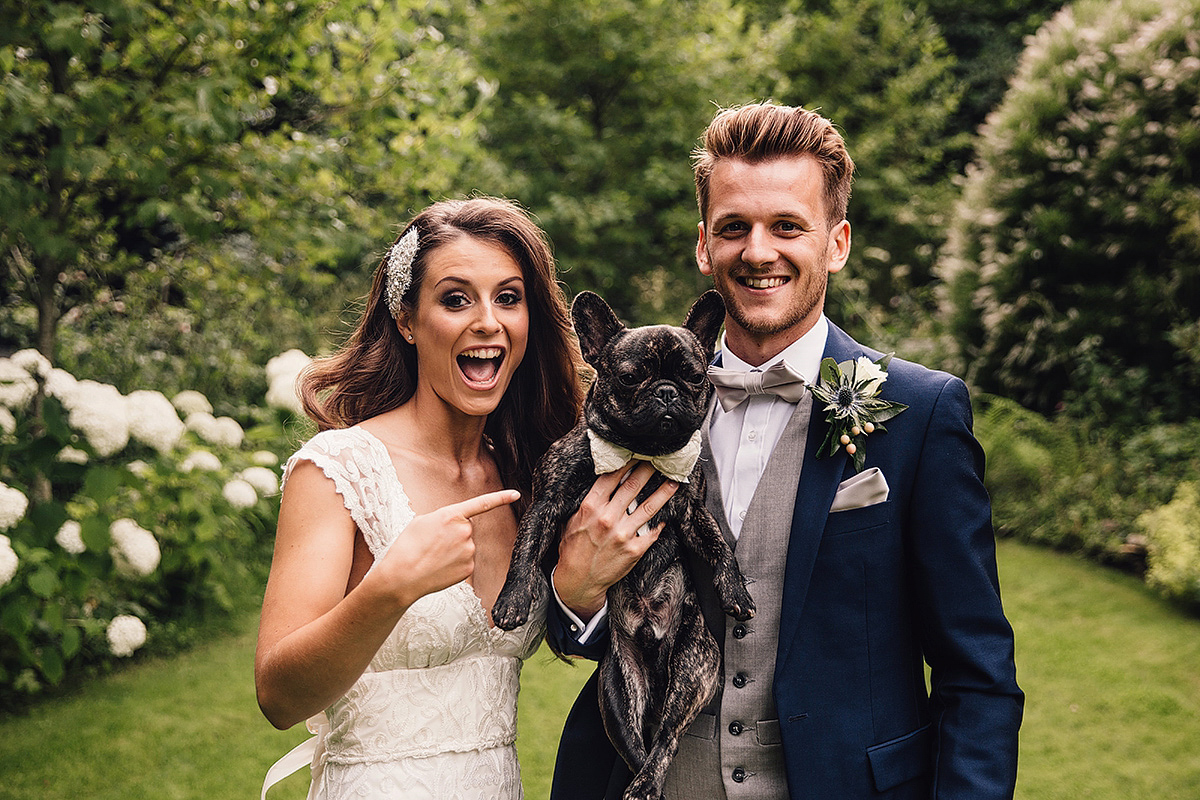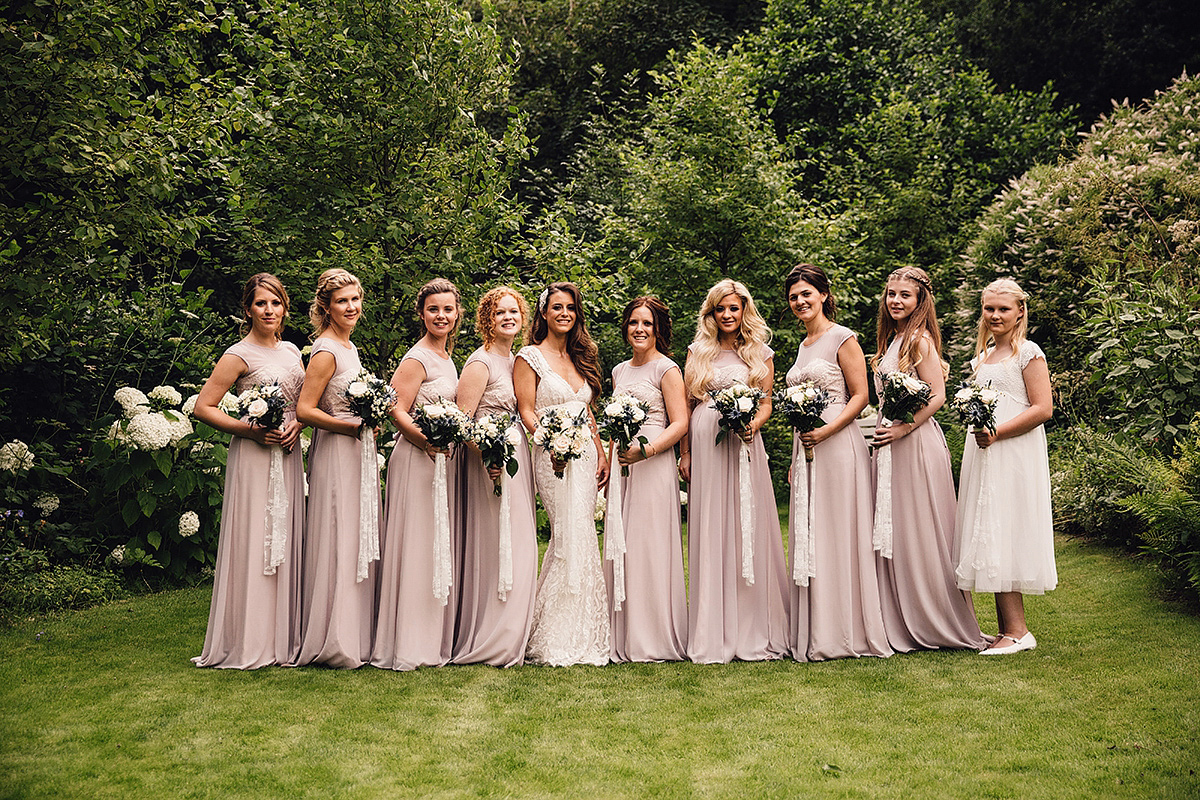 "Samuel Docker Photography was the best money we spent. Our pictures are all over our house and we can't stop looking at our lovely album. We loved his casual style and epic ability to capture emotion in every situation. He's a great guy too, who stayed the whole day and went the extra mile for us."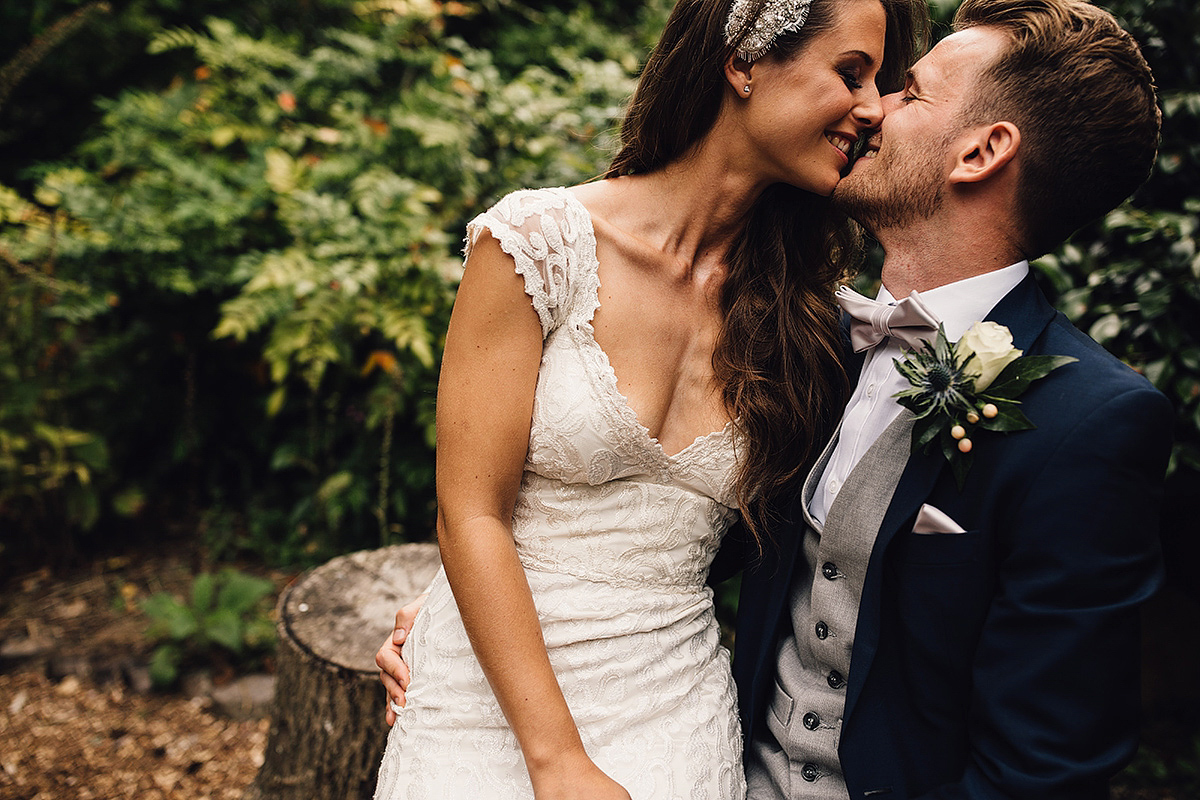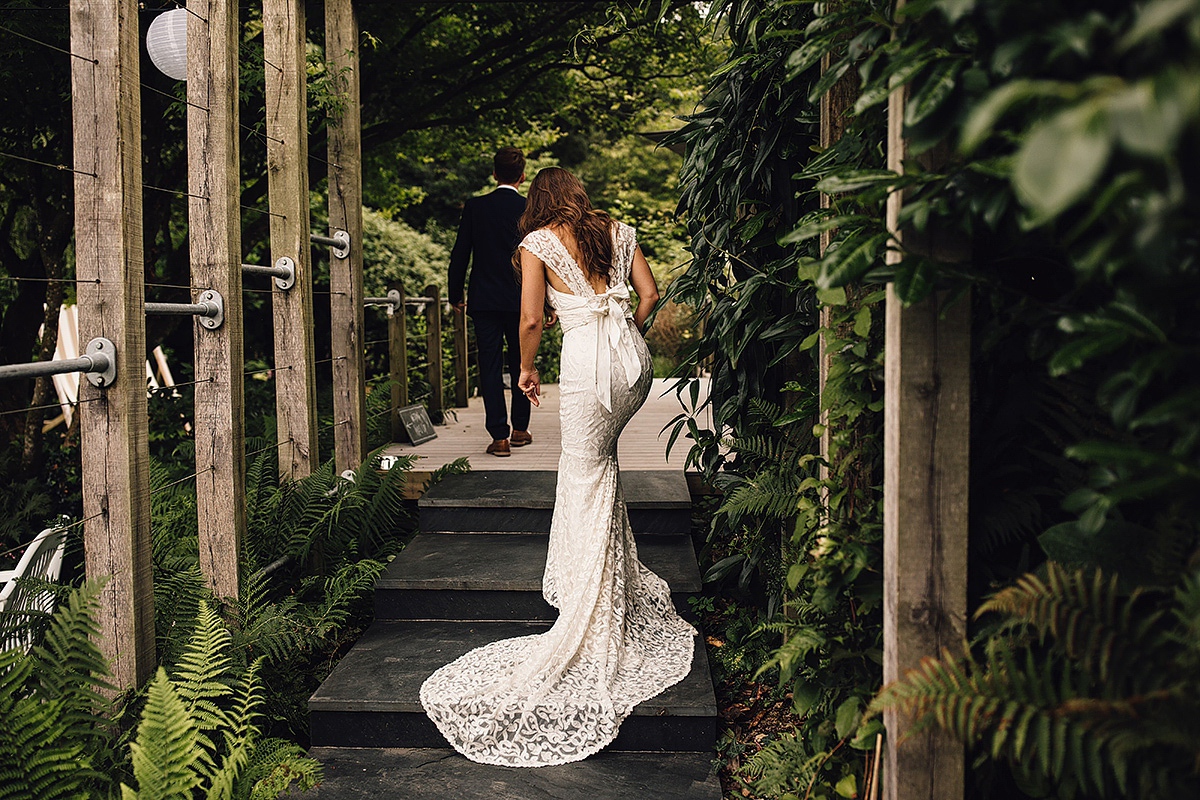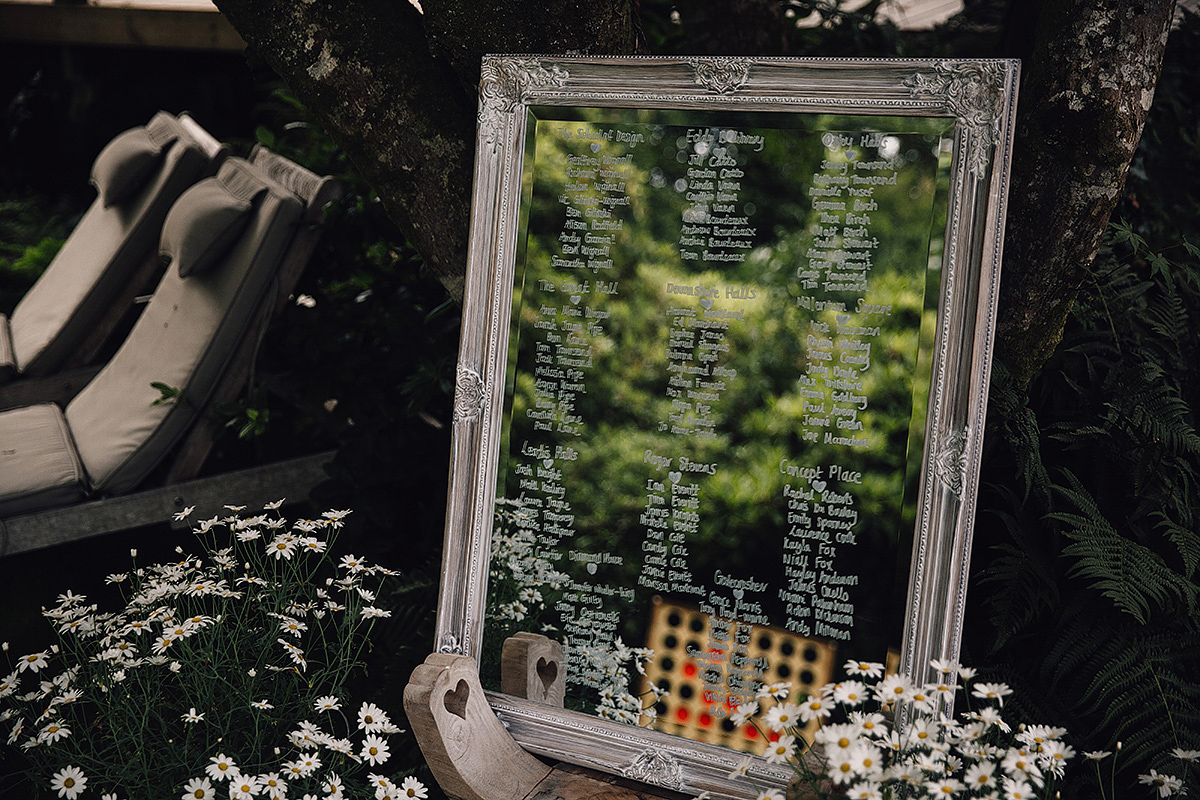 "We had beautiful food – the evening buffet was especially yummy – we had scotch eggs, pork pies, and ploughmans, which we ate alongisde a cheese cake bought from Country Cheeses in Tavistock. Lee's aunty, Jenny, made our wedding cake and we had a flower topper to match my bouqet from the florist."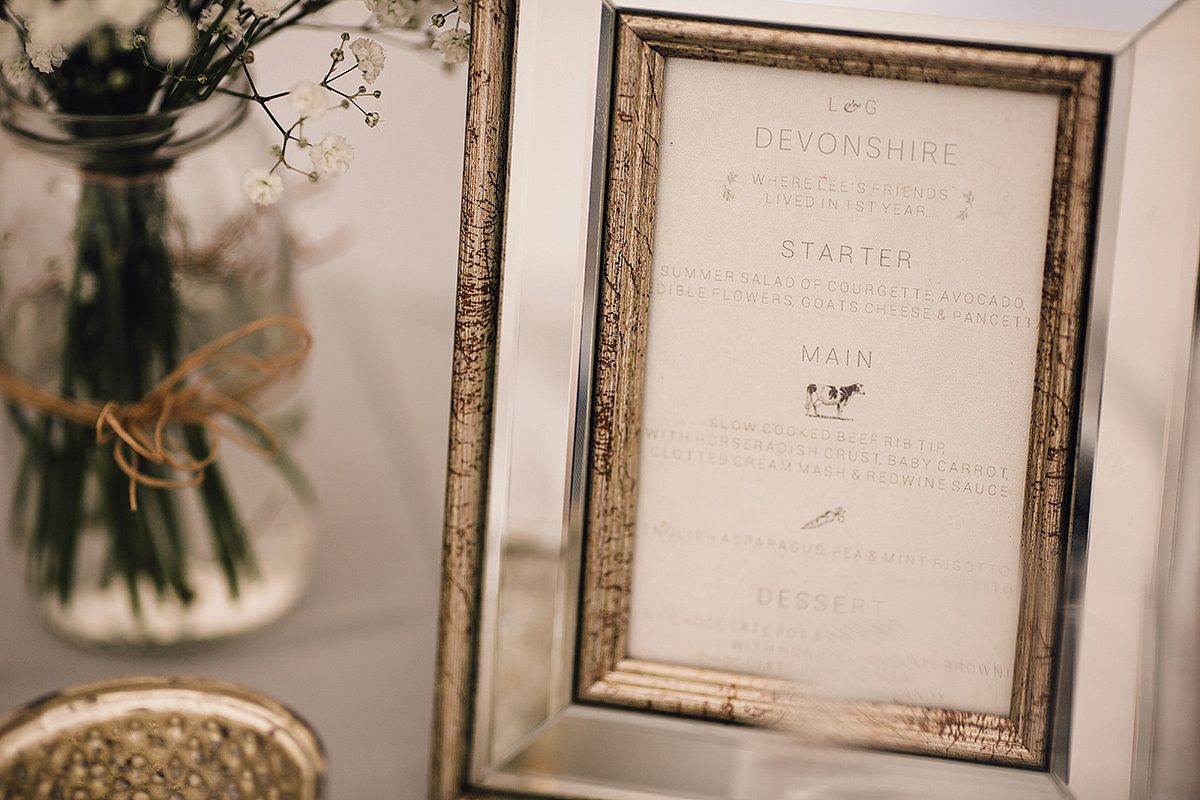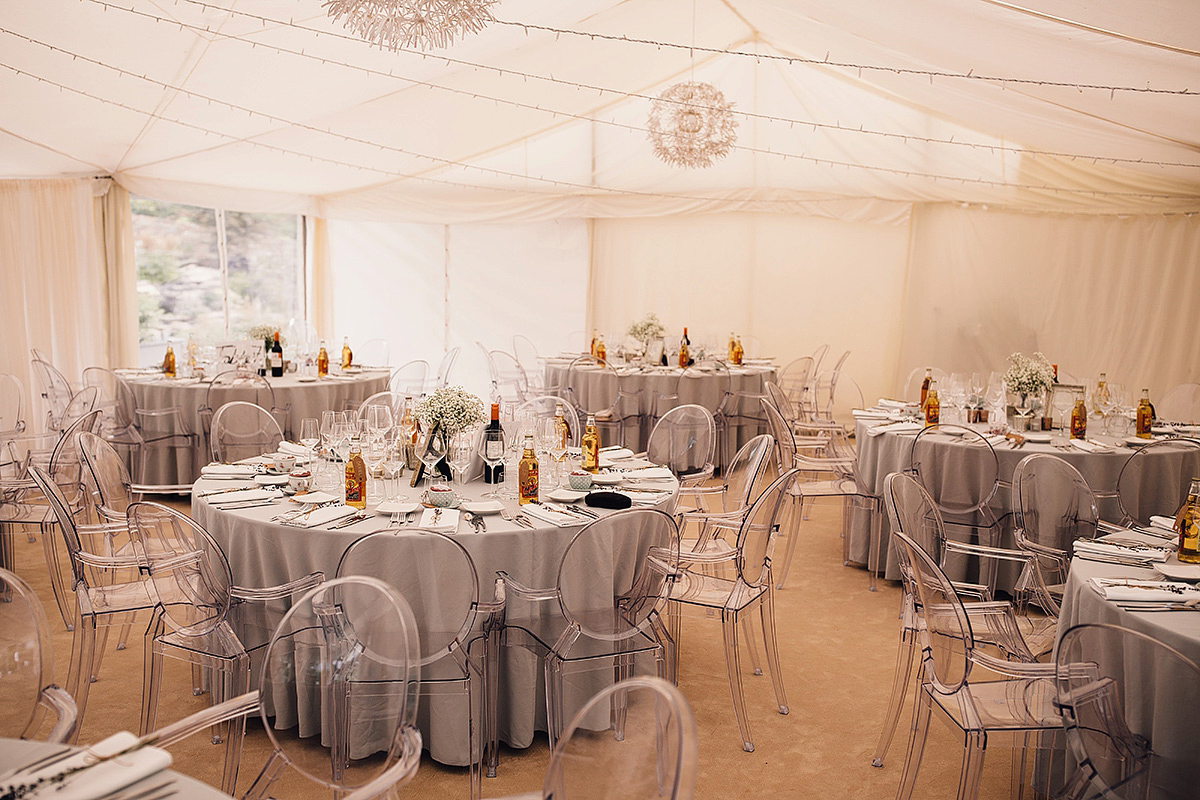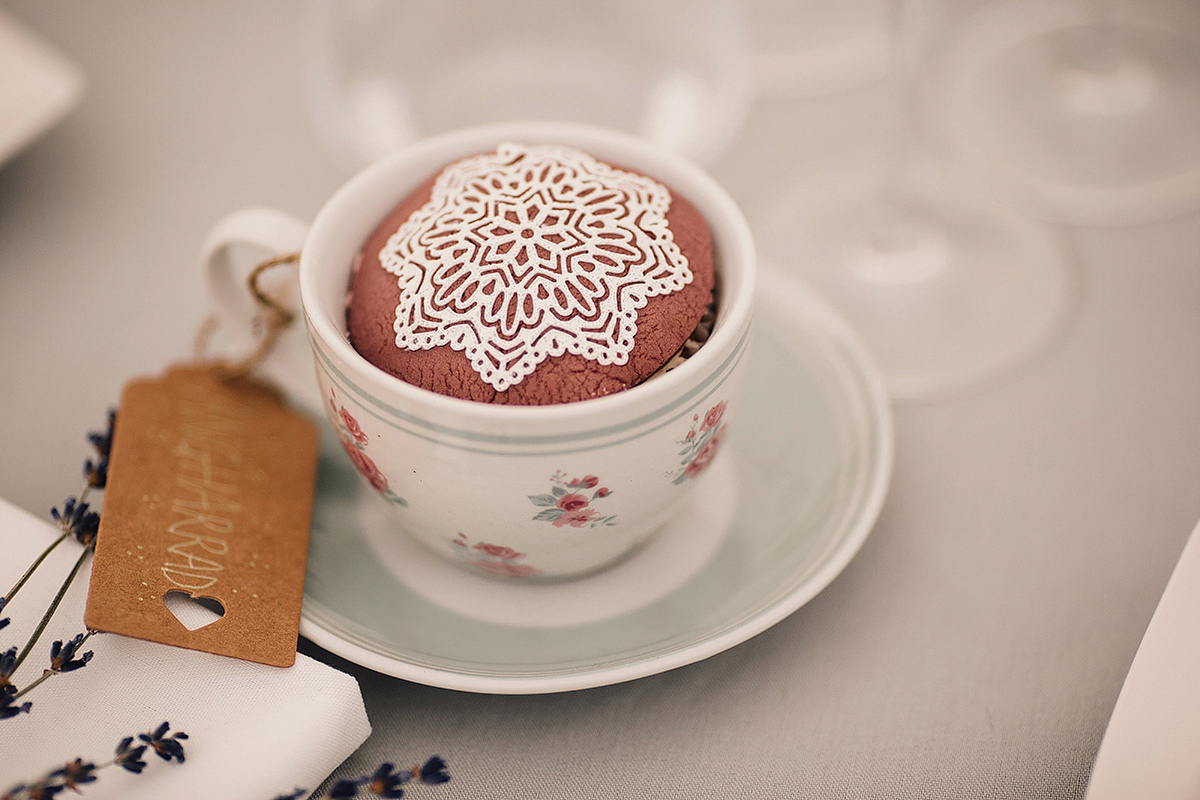 Georgia's friend Bea created the couple's menus and name tags and as favours the girls had teacups filled with cupcakes made by Lee's mum, Gill. The boys meanwhile were treated to locally produced Devon cider. Georgia and Lee added to the festoon bulb lit atmosphere of Ever After with tea lights and holders and mirrored frames bought from The Range.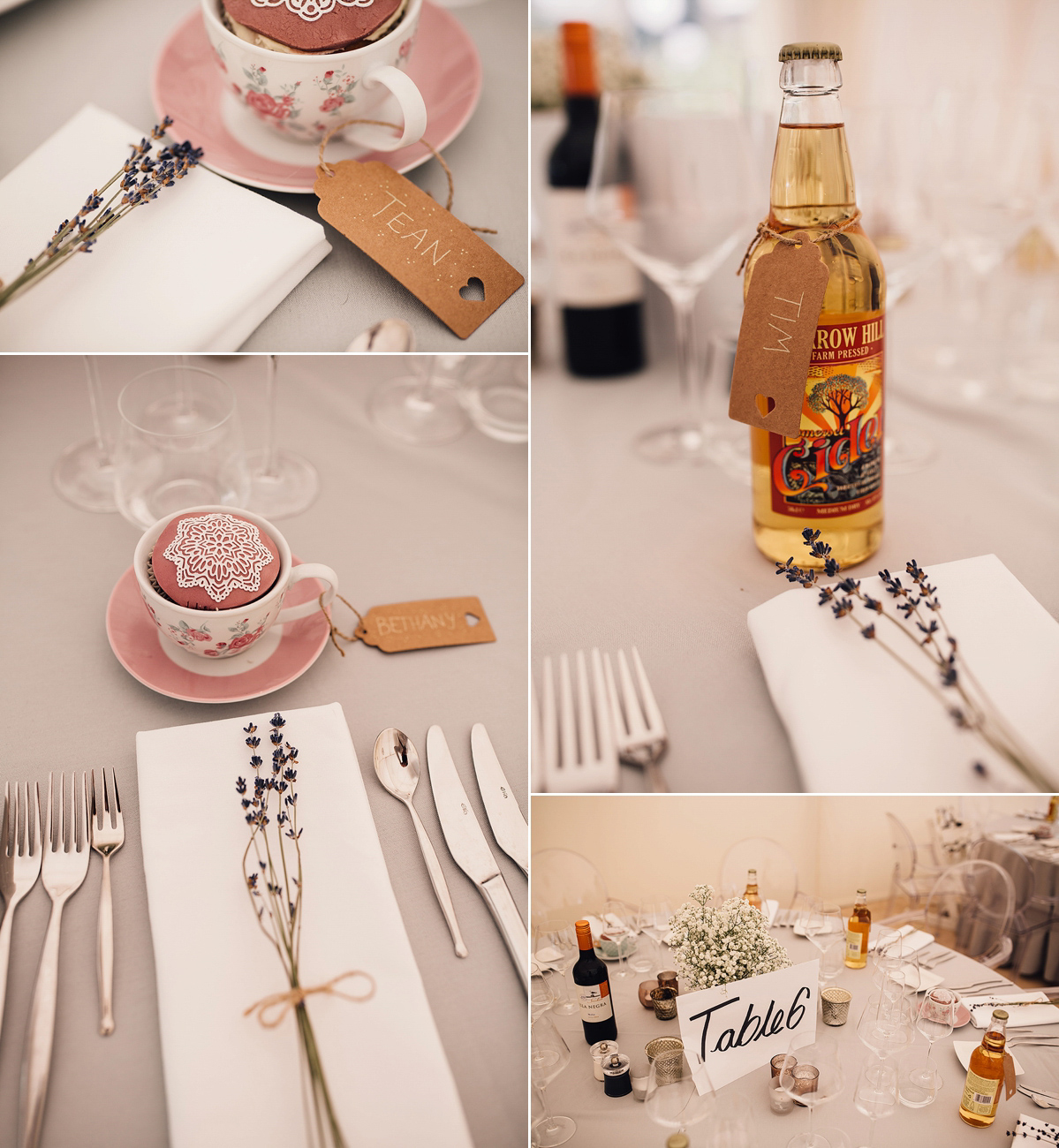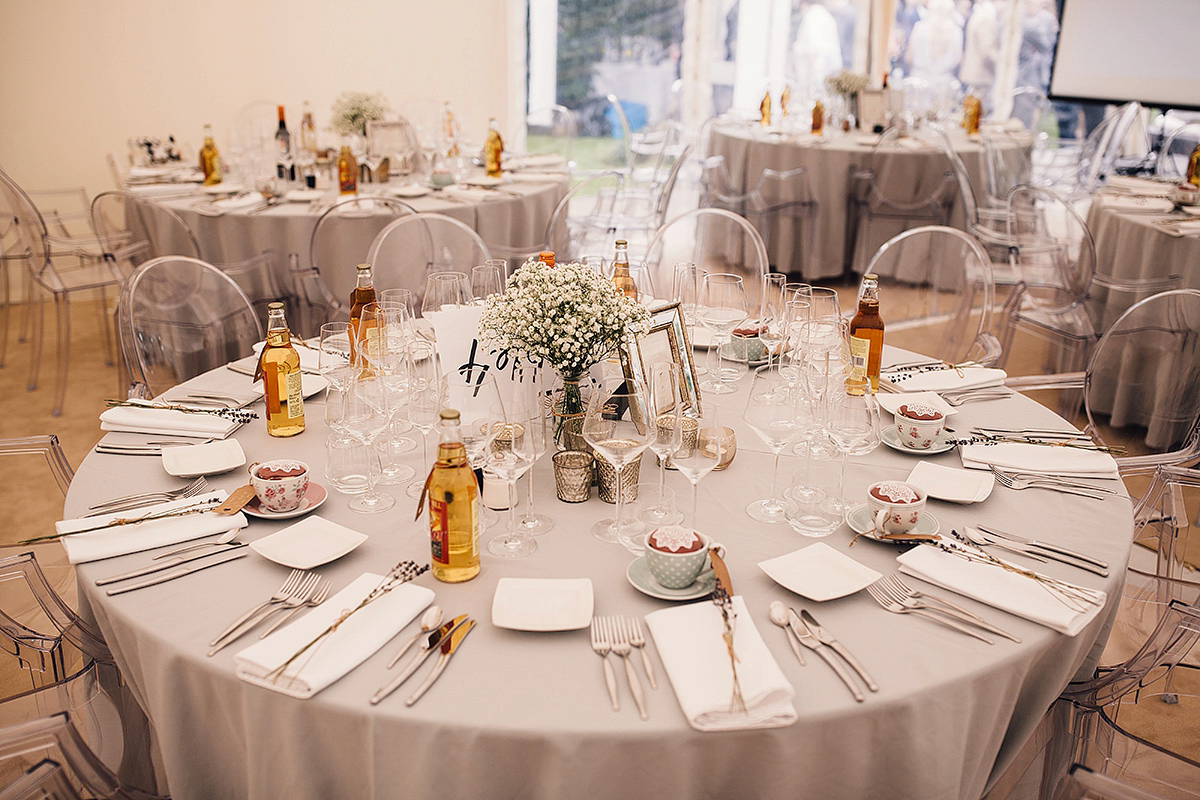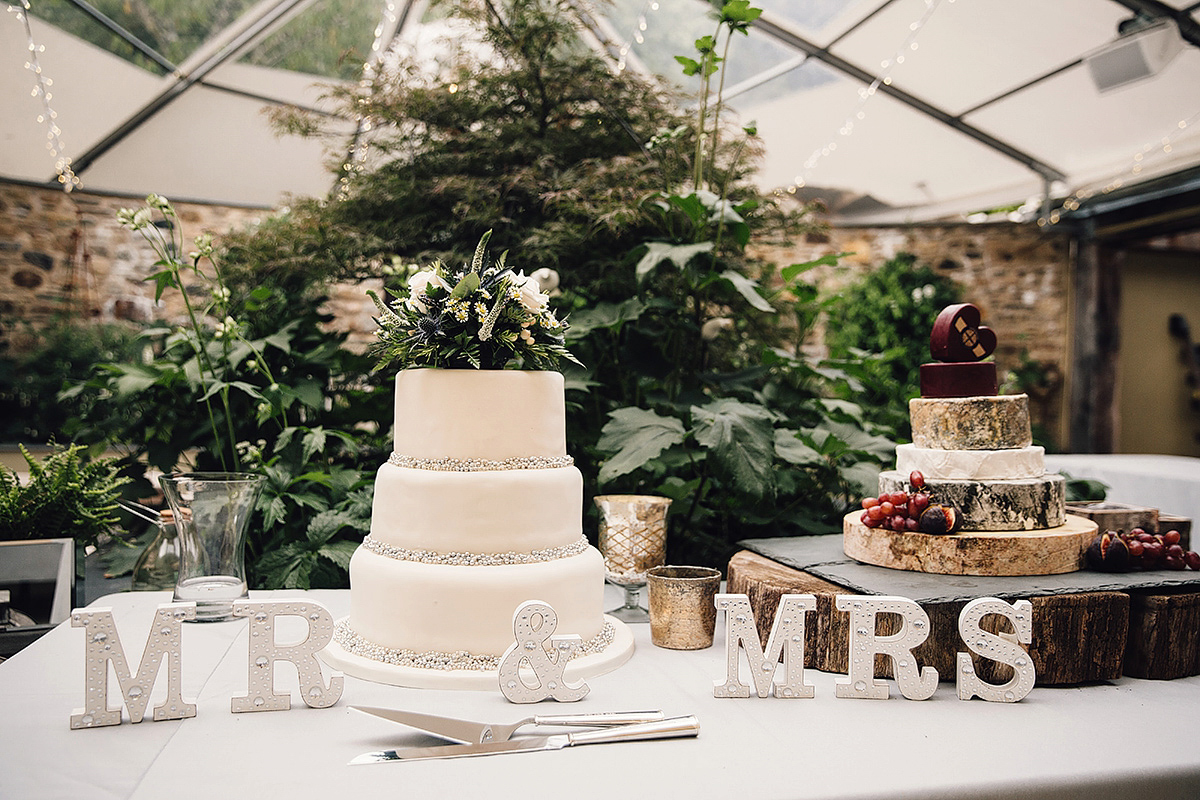 "My favourite part of the day has to be the best man's speech by Lee's brother, Craig, and Lee's cousin, Mike. They had done secret filming in our house in Tring while we were away, and even dressed up in a towels complete with towel turbans and pretended to be us."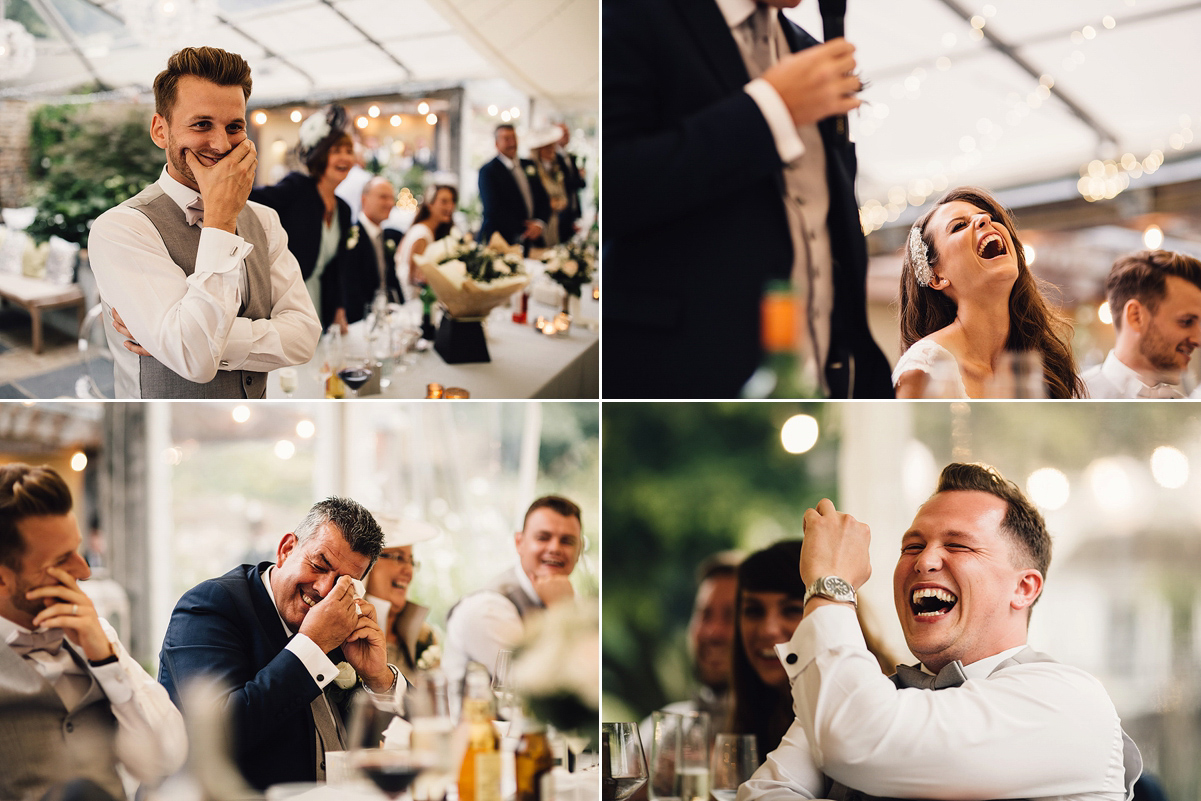 "The whole room was in stitches and many of our guests said it was the best best man's speech they had ever seen. Sam Docker got a great shot of Lee worrying about what they were going to reveal on camera!"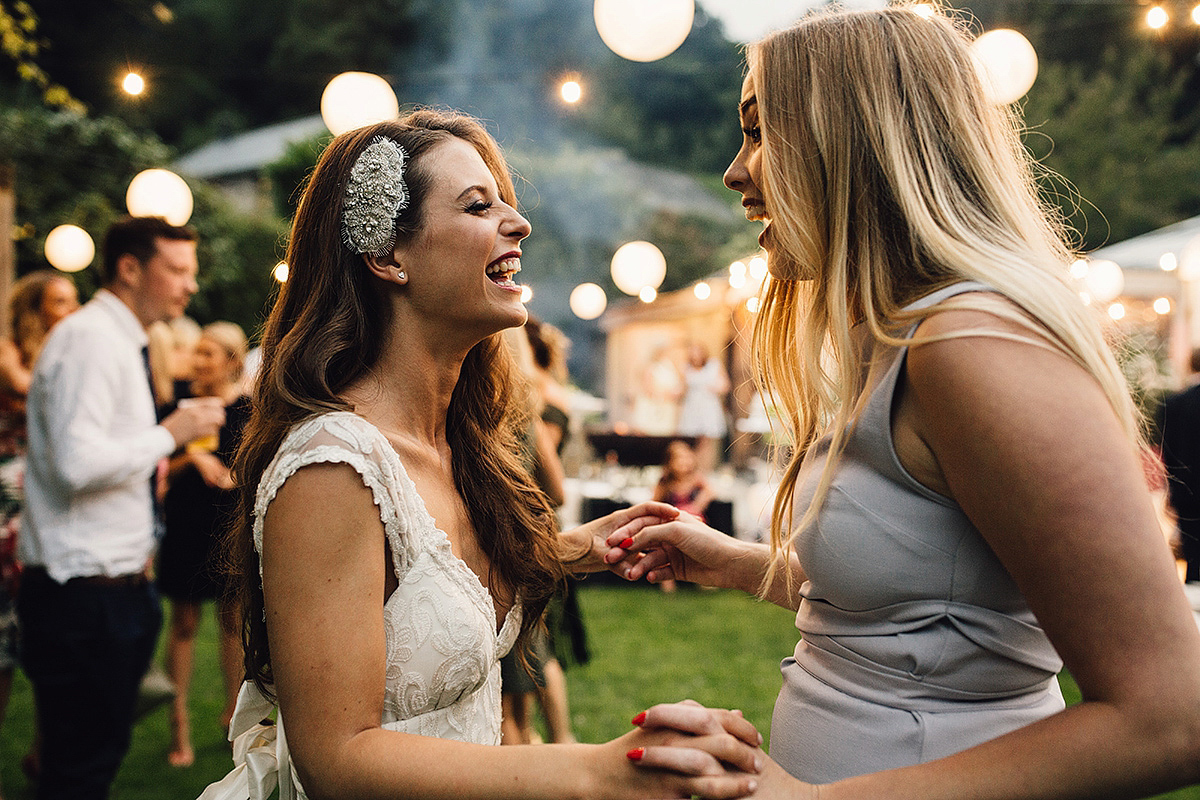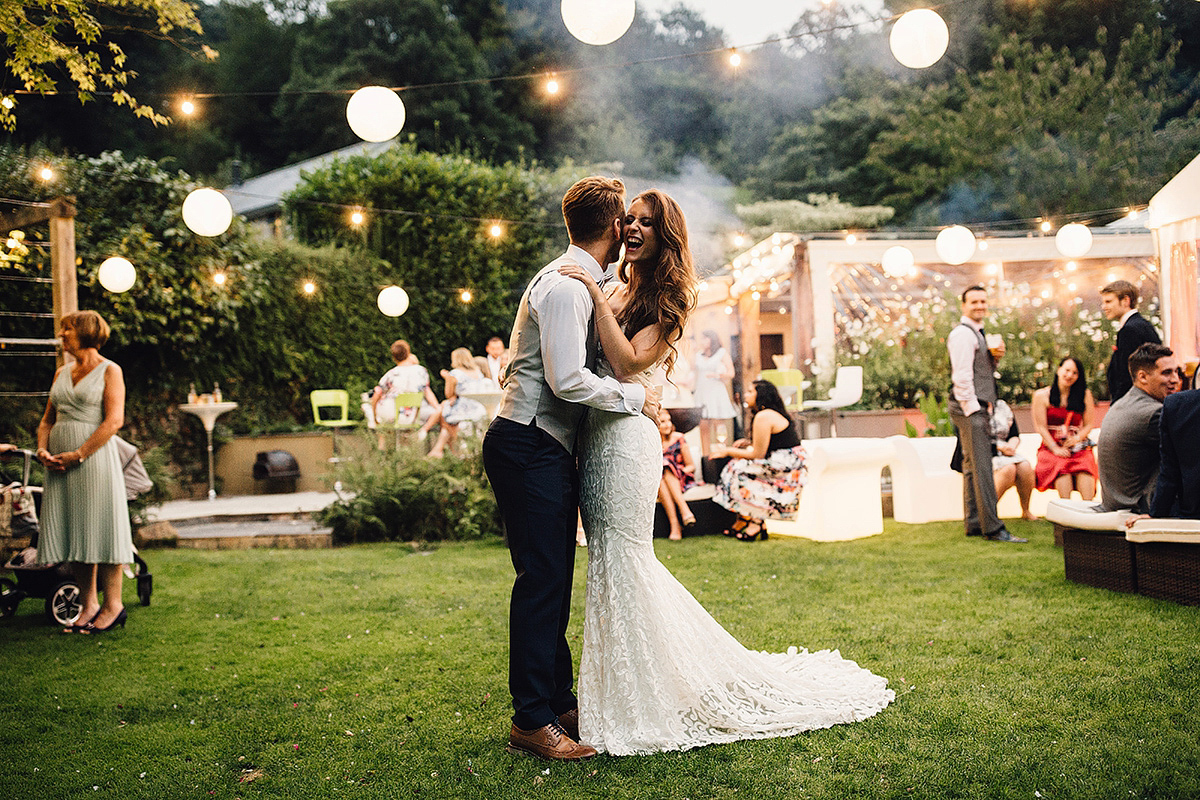 Brightlights band, who also played an acoustic set during the ceremony and drinks reception, entertained the wedding party with a full band in the evening. They performed Florence and the Machine's anthemic You Got the Love (one of my all time faves) for the newlyweds' first dance.
"Our first dance reminded us of when Florence and the Machine played at Leeds University summer ball when we first starting going out. We also hate cheesey, slow dances so this lightened the mood and gave a festival feel."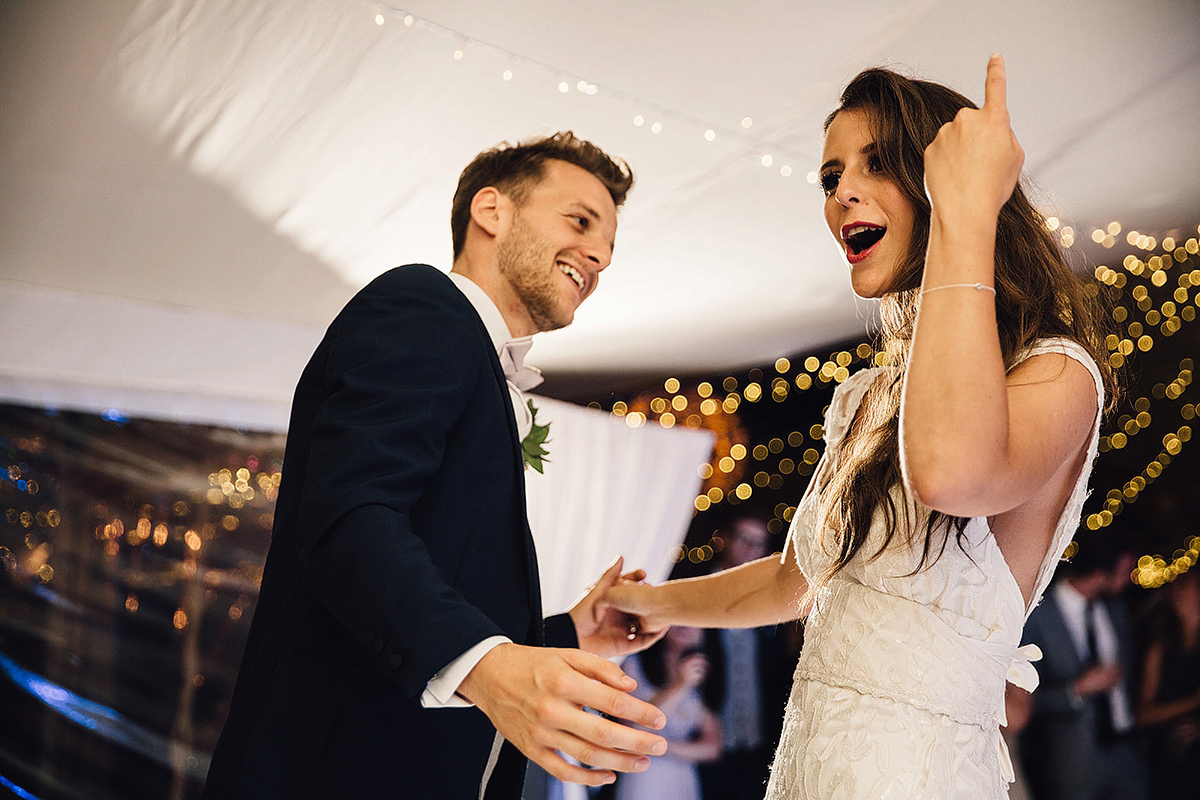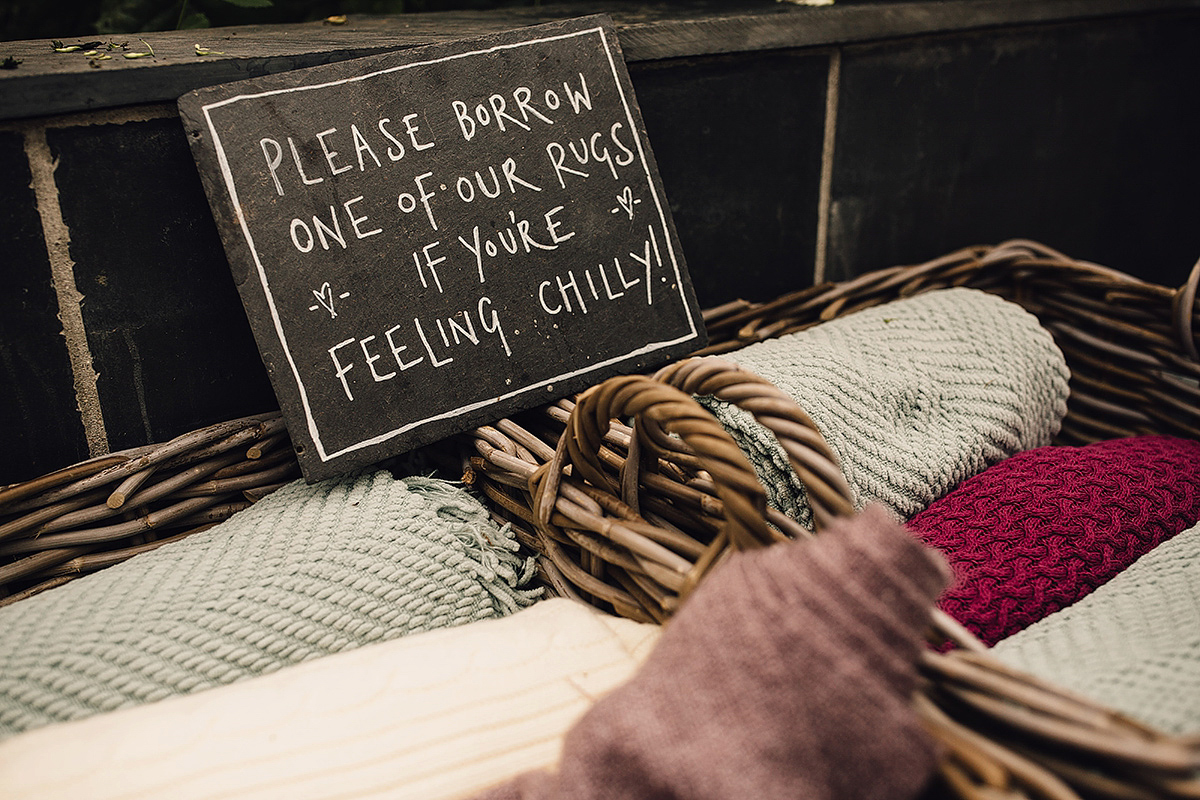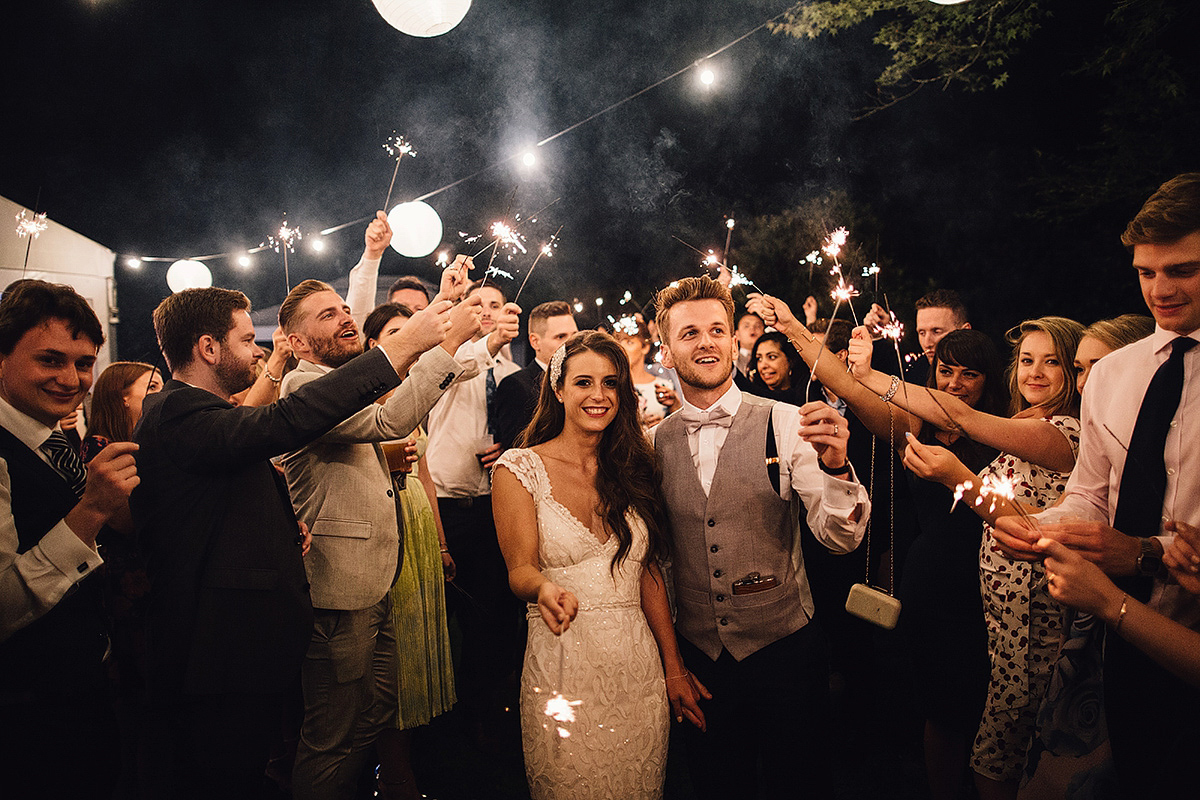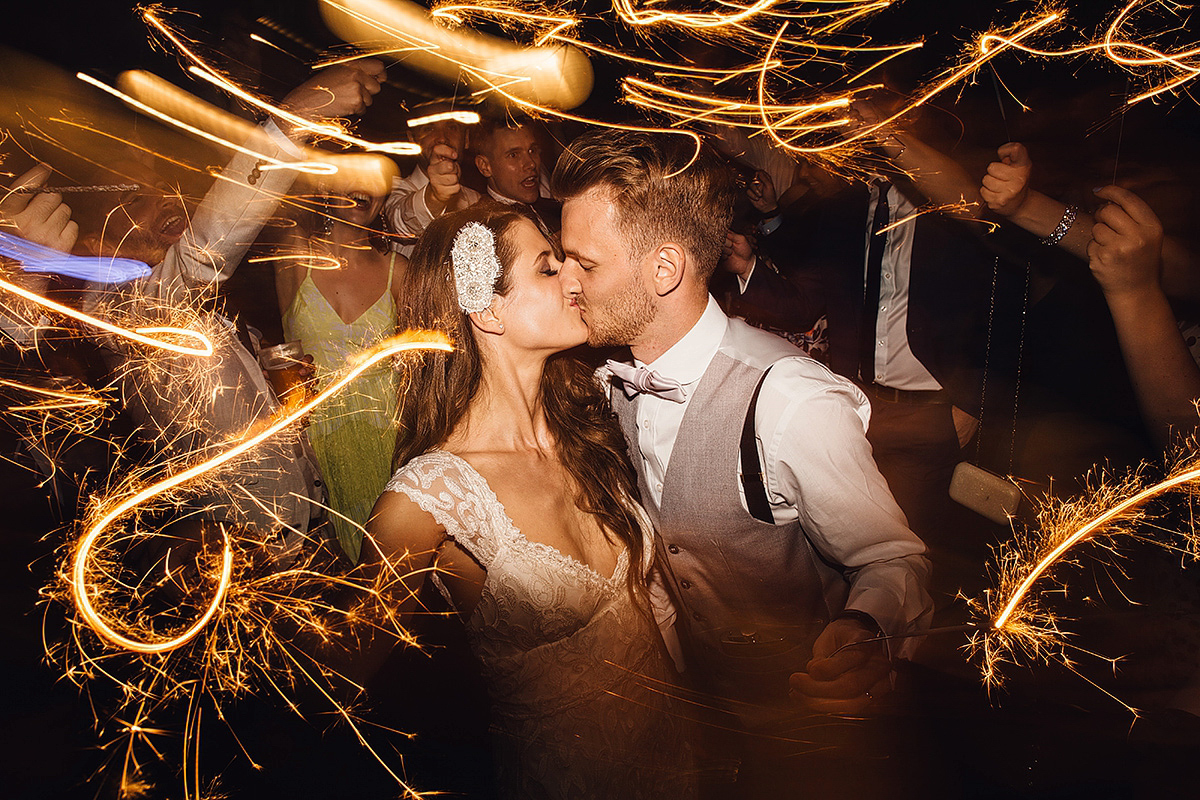 Words of Wedded Wisdom
"Try not to stress (easy to say now!) as what feels like a mountain at the time is actually a molehill. In hindsight the 'Bridal Diva' comes out over the littlest things. And make sure you have a drink at the speeches; we shared a Jagerbomb and it sorted us right out when we were flagging and helped us relax and thoroughly enjoy the rest of the day."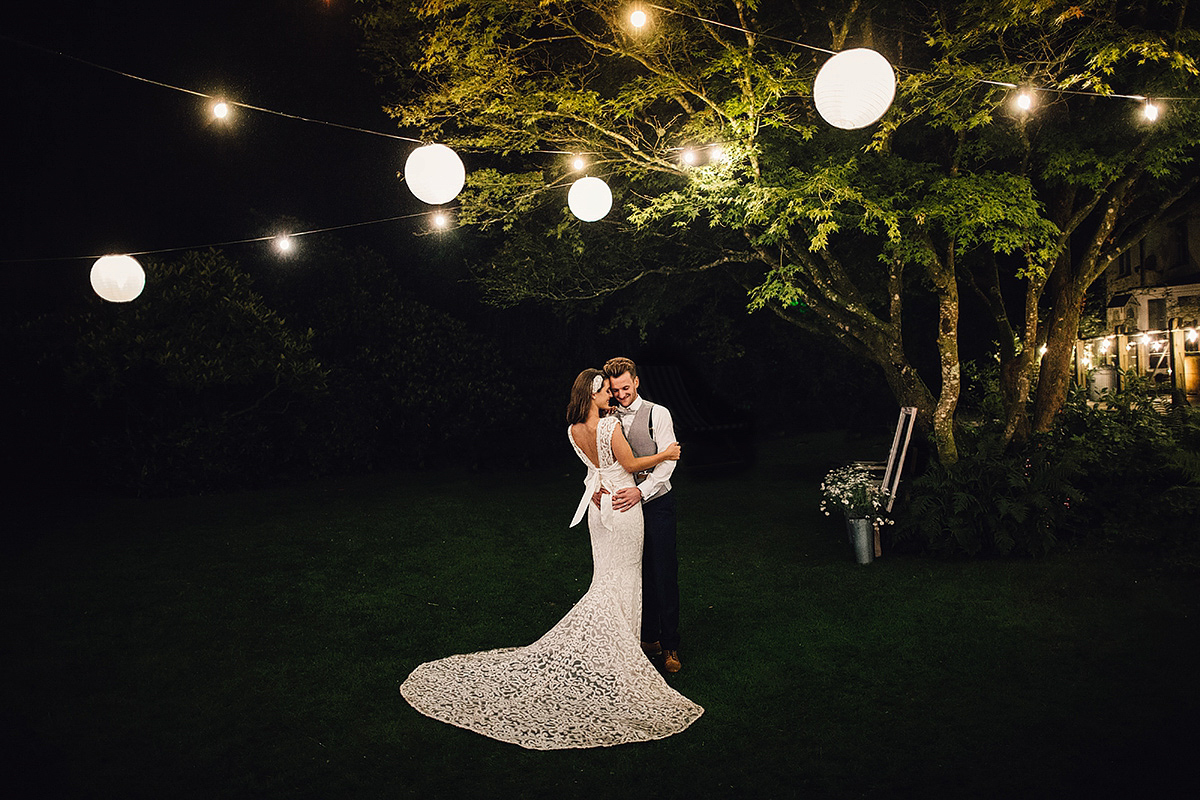 I love the mental image of Georgia and Lee necking a Jagerbomb during their speeches! Thank you so much, you lovely pair, for sharing your day with us all. You can find Georgia on Instagram and Louie the Frenchie too! (There goes the rest of my day.)
That just leaved me to say a massive thank you to Samuel Docker Photography for these gorgeous images and to leave you this link to a whole host of real brides wearing stunning Anna Campbell creations.
Love to you all, sisters,
Em x