Oone of the things I'm most proud of with Love My Dress is that we consistently deliver beautiful, inspiring content. Every single wedding we choose to feature, I feel proud of and never more so when they are as lovely and honest and as heartfelt as this one. The portrait images of the newlywed couple below are some of the most beautiful and joy-filled I have seen, which is apt, given the name of the bride herself.
Joy, a Musician and Fashion and Lifestyle blogger (check out her fabulous Youtube channel including her super beautiful cover of Beyonce's 'All Night') married Eliot, a Systems Engineer, on 27th August last year at Holme Pierrepont Hall in Nottingham. This elegant wedding was captured by a photographer whose work I've fallen in love with through Instagram – she is Grace Elizabeth, and I urge you to follow her account on Instagram if you adore beautiful wedding photography like you see in this page here today.
"We wanted the overall day to feel romantic with modern touches. In terms of colour, we chose navy, white, gold and hints of dark earthy green as our theme. Our reception venue had beautiful grounds surrounding it, which added a nice, natural element to the overall day."
Photography by Grace Elizabeth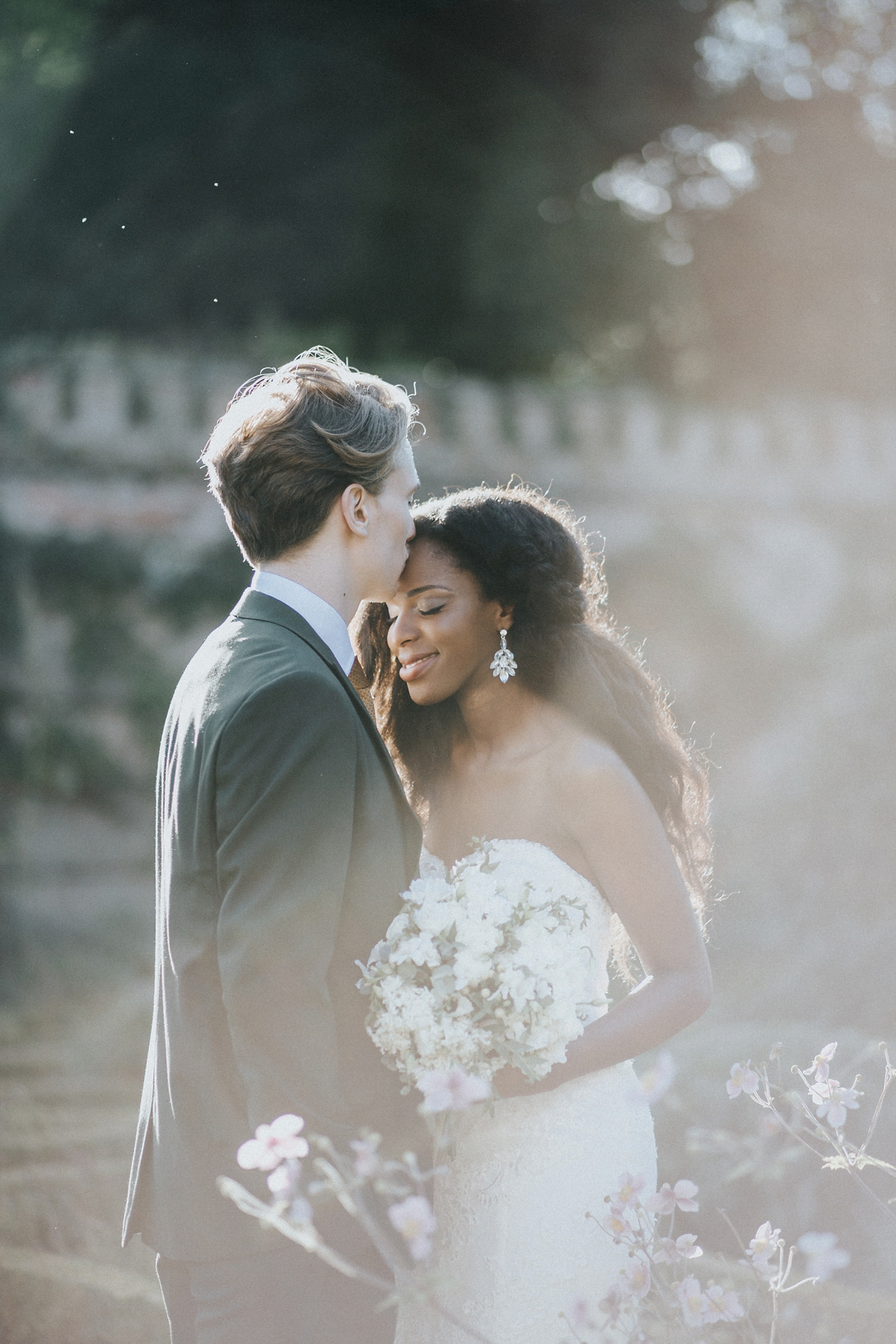 "Our venue was Holme Pierrepont Hall in Nottingham – we wanted to have our reception in a stately home surrounded by greenery and large grounds, so this was the perfect location. It's also close to where we both grew up, which made it even more special to us."
Joy wore a pair of simple, low heel almond toe court shoes by Pink by Paradox London from Debenhams.
"I wore Dahlia Divin by Givenchy Paris. I love fresh and sweet scents, and this perfume is definitely both of those things! I've always borrowed my sister's perfumes so she helped me pick the perfect one for me."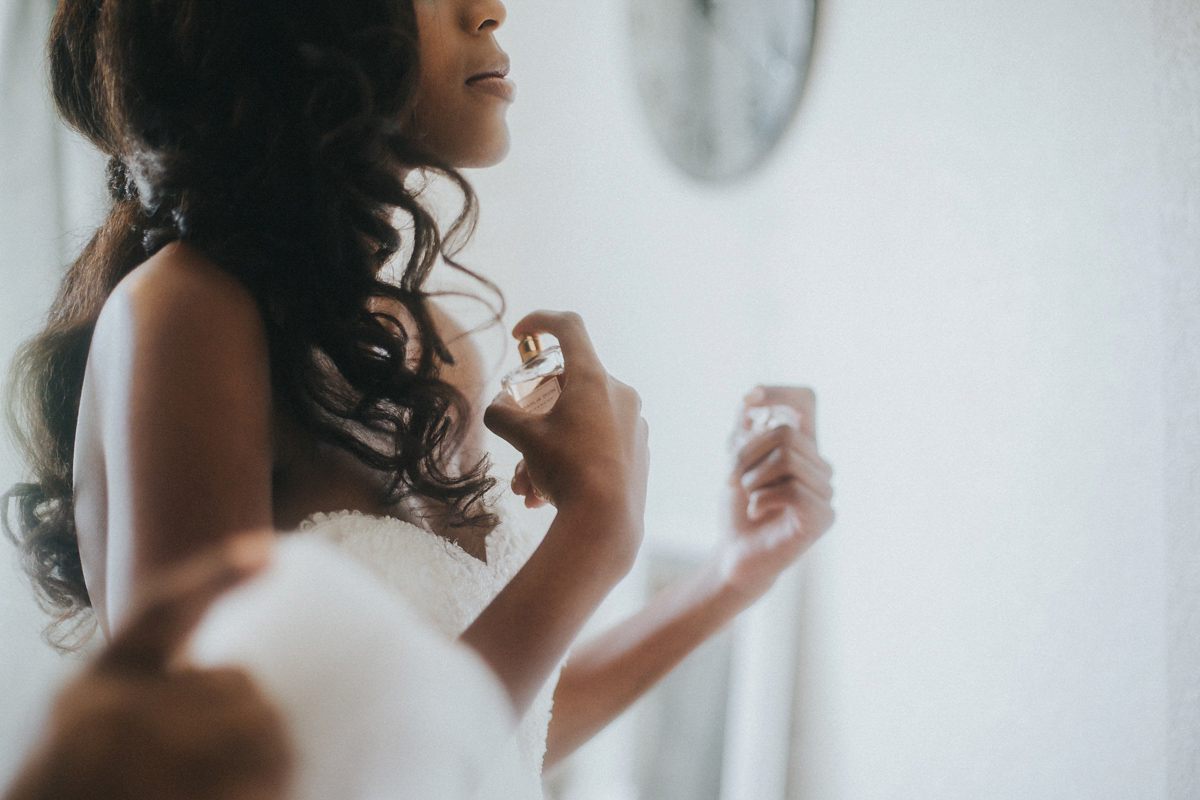 "Our flowers were supplied by Carole Murphy, a family friend and freelance florist. We wanted the flowers to feel very light, fresh, and tie in with the outfits of the bridal party."
"The bridal and bridesmaids bouquets were predominantly white with hints of green and navy running through them. The Groom and groomsmen pins were bound together with gold wire & they also included twigs to tie in twist he earthy theme."
"I purchased my gown from Mia Sposa, a bridal boutique in Nottingham. I always wanted my dress to be fitted, strapless, and elegant. The fit and the gorgeous embodiment and beading on the dress is what made me fall in love with it.  As soon as I put it on, I knew it was what I had been looking for.
I also wore a two-tier cathedral length veil which I purchased from Lightinthebox."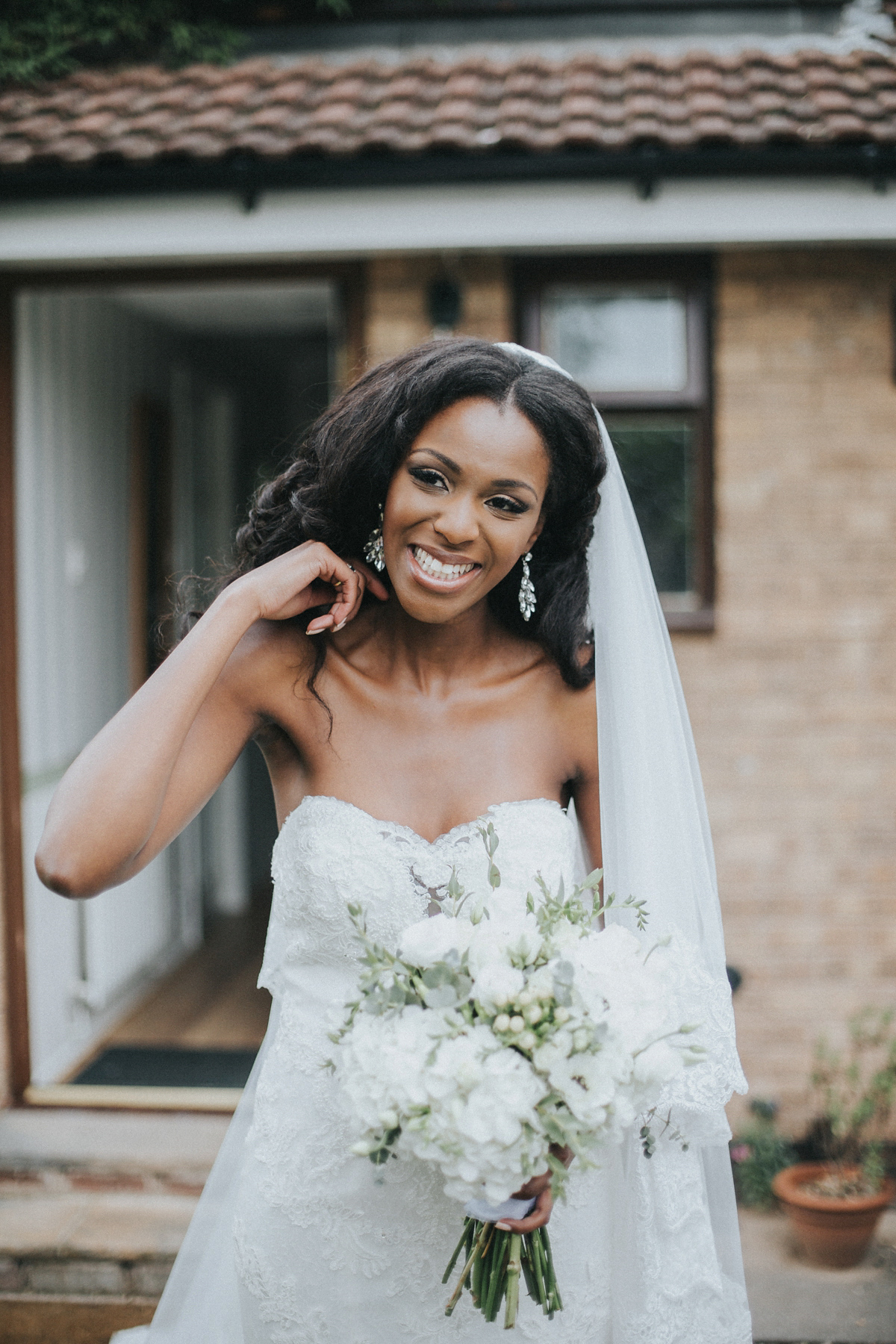 "Eliot wore a dark green suit from ASOS for the main part of the day with a pair of Bertie Reggi Brogues, a vintage gold chain tie pin and my favourite gold Iron Man cuff-links to match – a nod to his nerdy taste. He also had the buttons on his suit switched to polished gold buttons he picked up from John Lewis."
"All of the groomsmen wore their own Navy Suits, with matching ties from Debenhams."
"Eliot and I met at a Church youth group whilst we were still in school, and had the same group of friends. We started dating just before going to separate universities, and we ended up long distancing for around 4 years! Eliot had moved for a new job in London after university, and he proposed whilst I was visiting for the weekend. He proposed at Kenwood House in Hampstead, and had planned a day full of amazing surprises; like afternoon tea at The Goring Hotel and dinner in the OXO Tower overlooking Thames."
"One of the biggest surprises was that he already booked the church before he proposed – the church that his parents got married in. We had six months until the wedding, so we pretty much started planning the following week! We both always wanted to get married during Summer, and we weren't fussed about having a long engagement, so it was really nice to have a set date to work towards."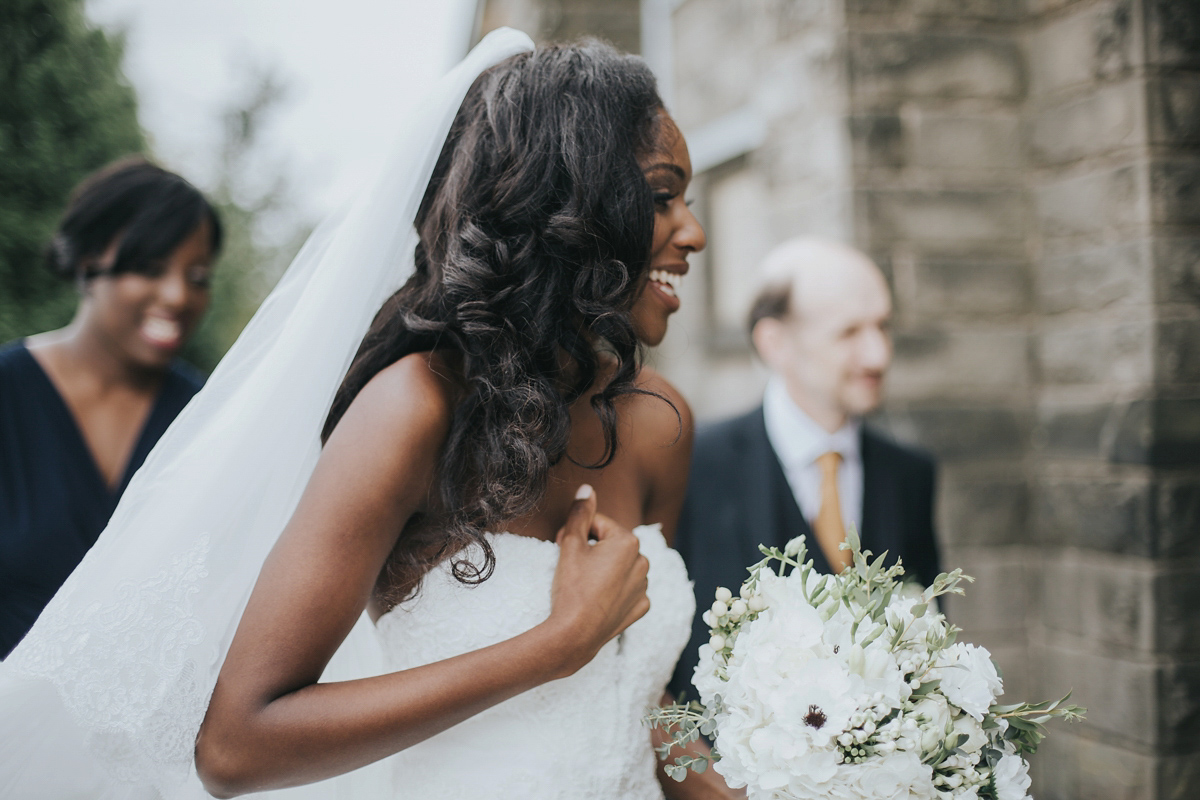 "My brother-in-law and I designed the order of service booklets. We wanted our guests to feel relaxed during the service, so we created something fun for them to flick through whilst they waited. It included cartoon icons of each member of our bridal party, funny facts about us as a couple, and other surprises. We also had our own Snapchat filter guests could use at the reception venue!" 
Joy's father accompanied her down the aisle to an instrumental cover of 'Turning Page' by Sleeping At Last.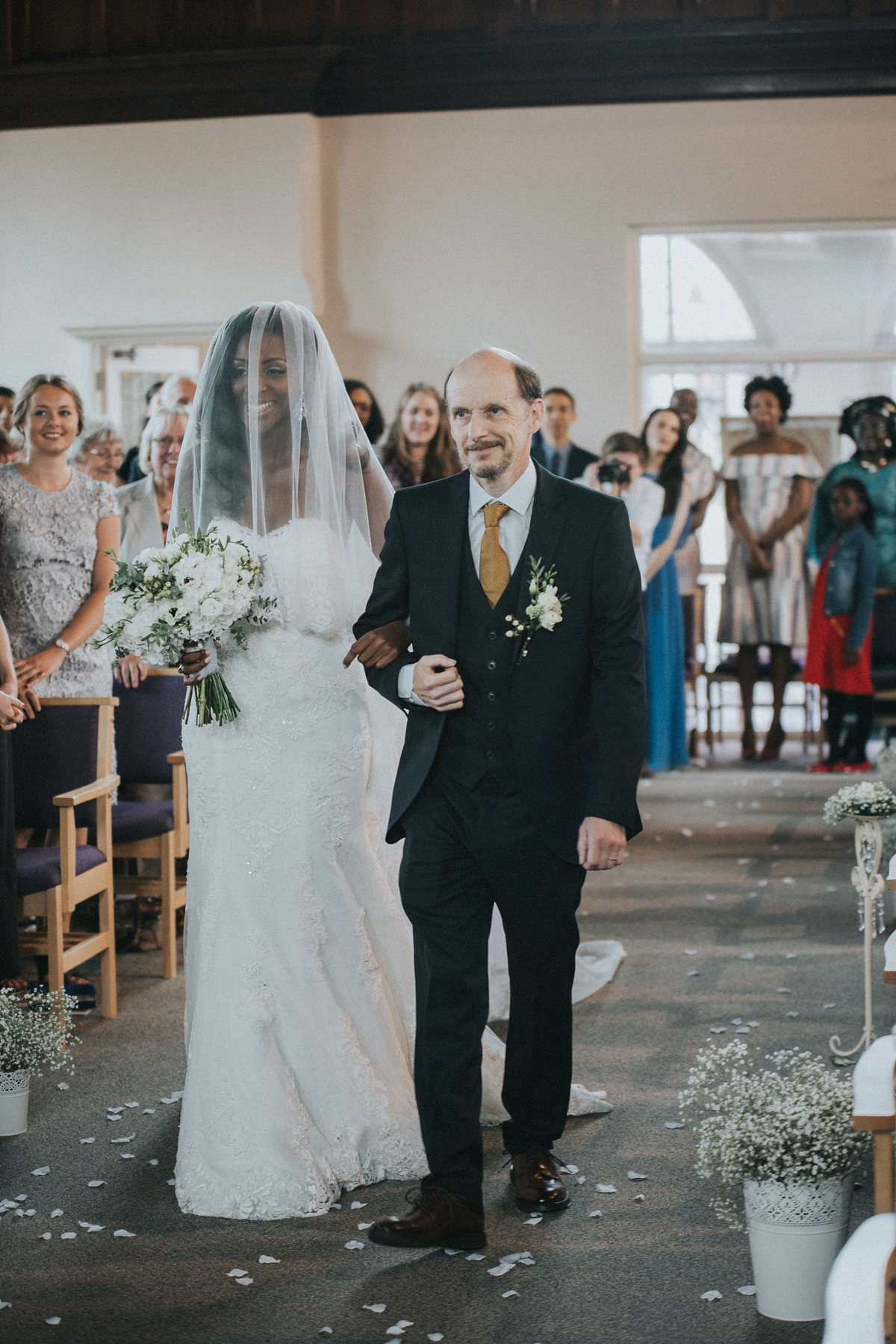 "We kept our vows quite simple, we had a mix of traditional vows and contemporary church vows. Eliot's father read one of our favourite bible verses – 1 Corinthians 13:12-13…"
12 We don't yet see things clearly. We're squinting in a fog, peering through a mist. But it won't be long before the weather clears and the sun shines bright! We'll see it all then, see it all as clearly as God sees us, knowing him directly just as he knows us!
13 But for right now, until that completeness, we have three things to do to lead us toward that consummation: Trust steadily in God, hope unswervingly, love extravagantly. And the best of the three is love.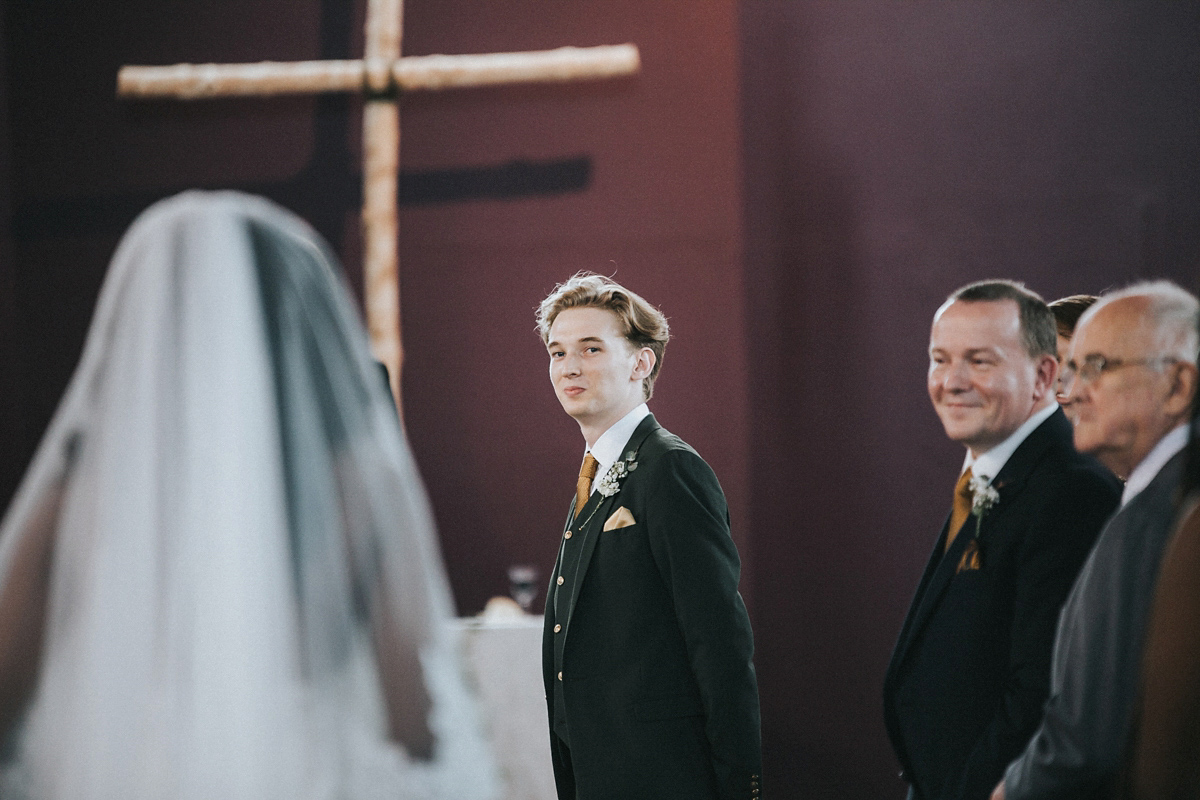 "Eliot's mum is a minister, so she performed the married ceremony at the church. Not many people get to say that one of their parents performed the marriage ceremony, so it was truly special."
"The idea of trusting steadily, hoping unswervingly and loving extravagantly is something we both really love. Our faith is really important to us, and within that love is the main foundation."
"We felt like this verse really sums up the way we want to go on with our marriage."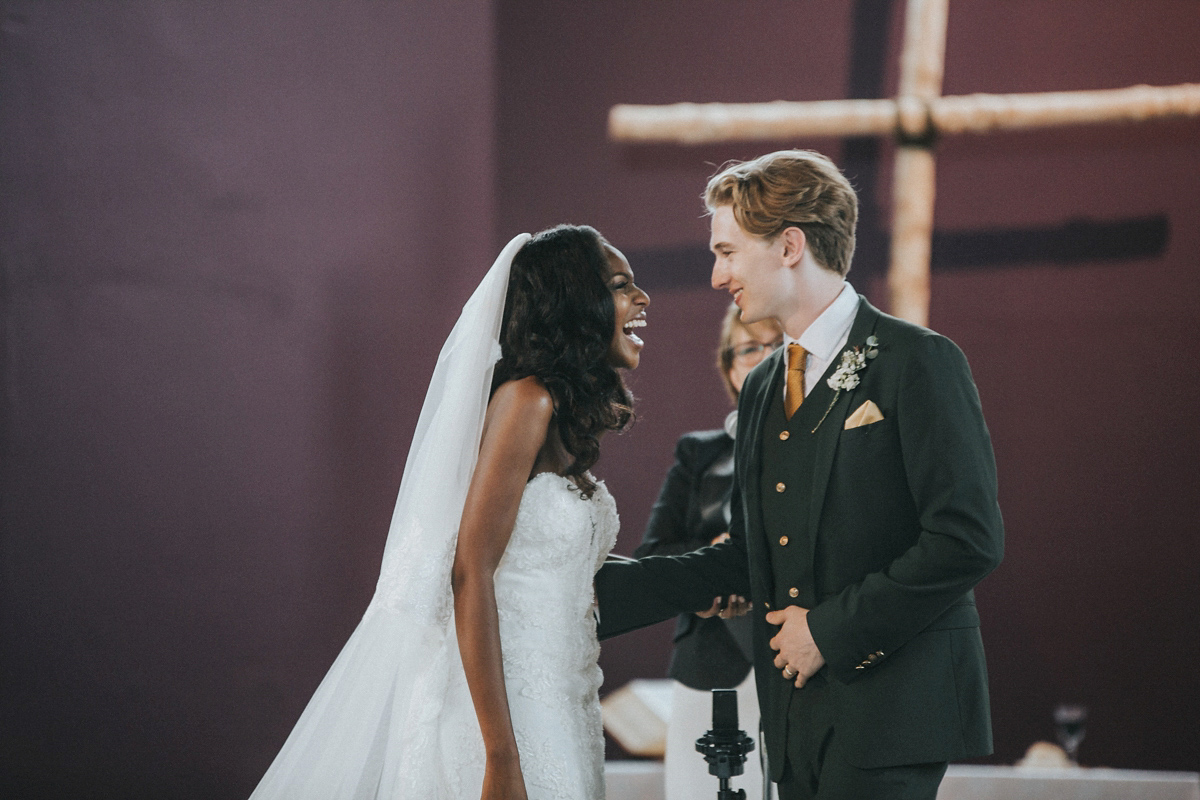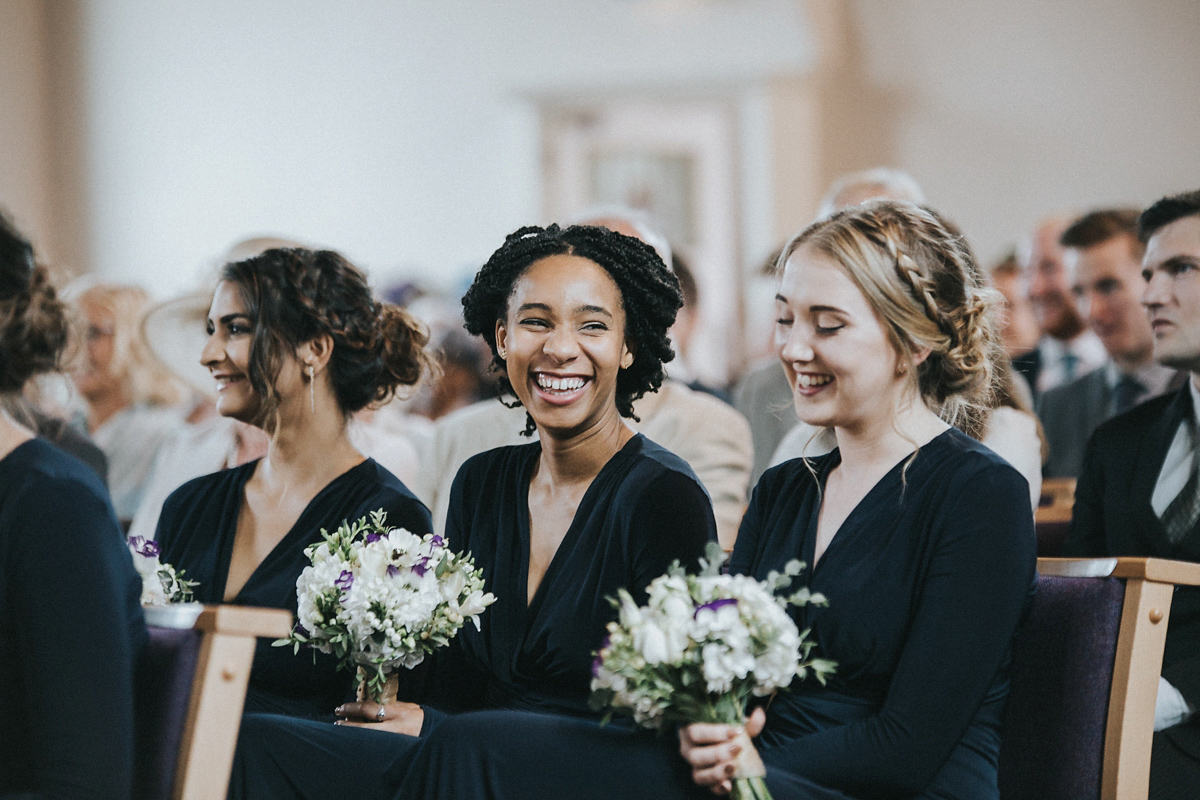 "Our rings were from Pavilion Diamond. We wanted very simple, elegant wedding bands. The gold complimented my gold and sapphire engagement ring really nicely."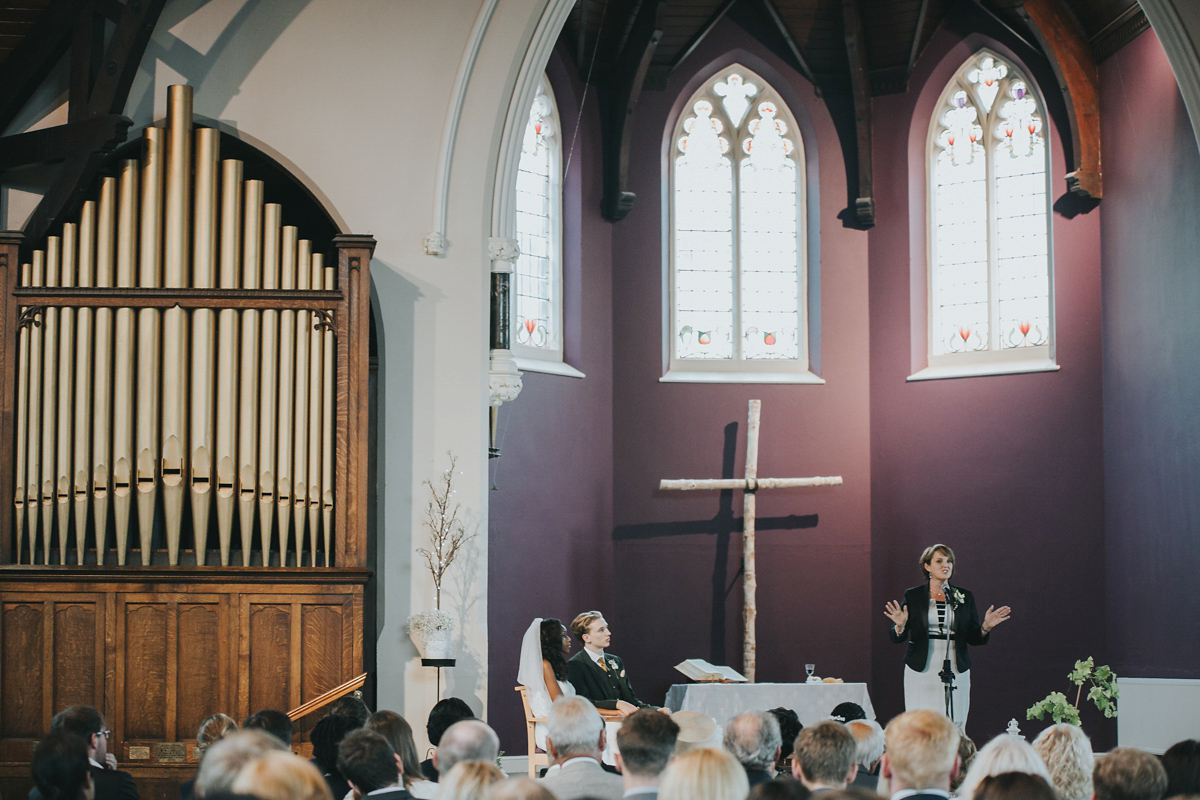 "We really enjoyed our reception, but the church ceremony was definitely a big highlight for us both. Walking into the church and seeing everyone we love, all from different moments in our lives in one place was truly amazing. There are very few moments in life where this ever happens, and it was very special. Services can sometimes feel very serious, so it was so nice to add a few surprises for our guests, like the video and order of service. The fact that everyone was smiling and laughing throughout the day was a big bonus for us – laughing is our favourite thing to do."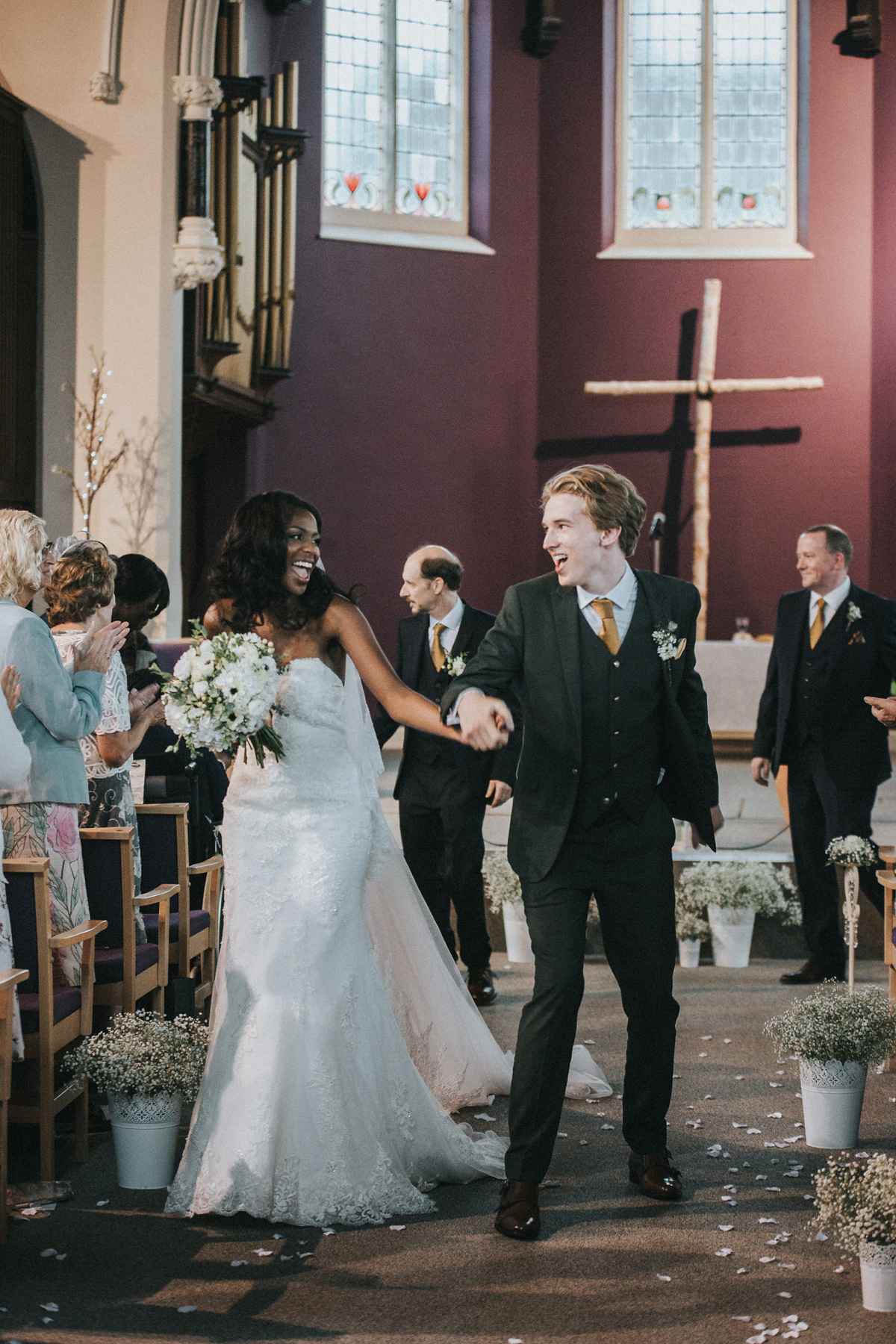 "Grace Elizabeth, our wedding photographer, is a friend of ours, so we felt really relaxed having her take photos on the day. Her and her fiancé Mitch are the most amazing creative duo, so we always knew we'd want them to photograph our wedding. We'd highly recommend them to anyone!"
"As it rained during our wedding day, we went back to the venue a few days later to do another bridal shoot with Grace & Mitch on a sunny day. Mitch filmed a short video of the shoot, which you can find here."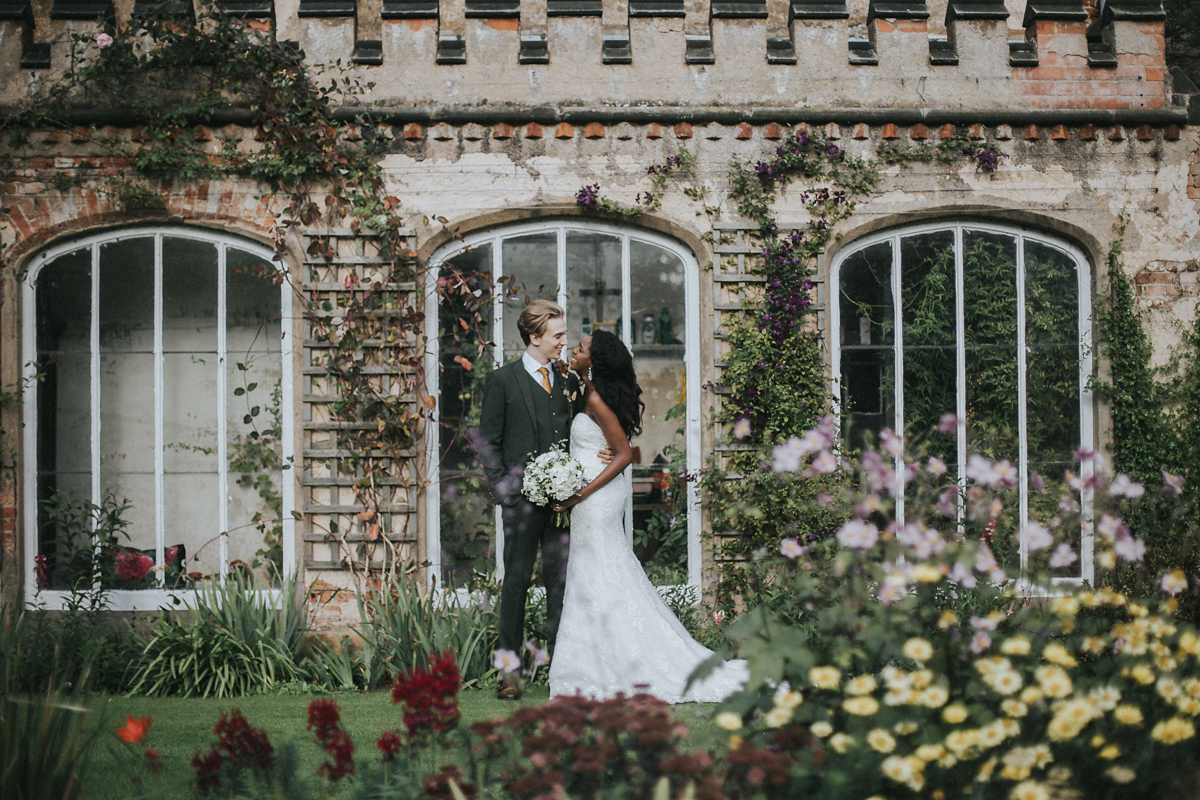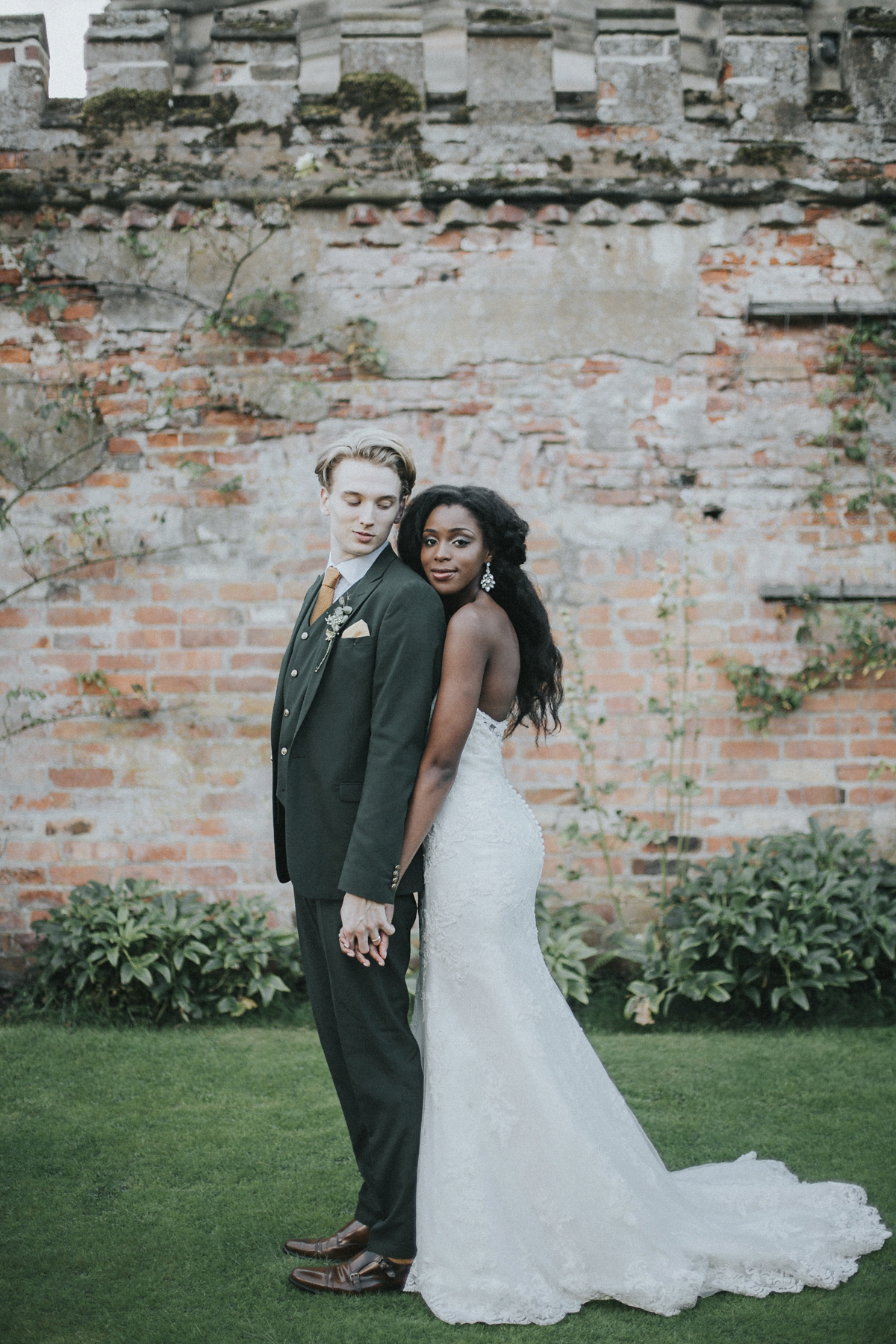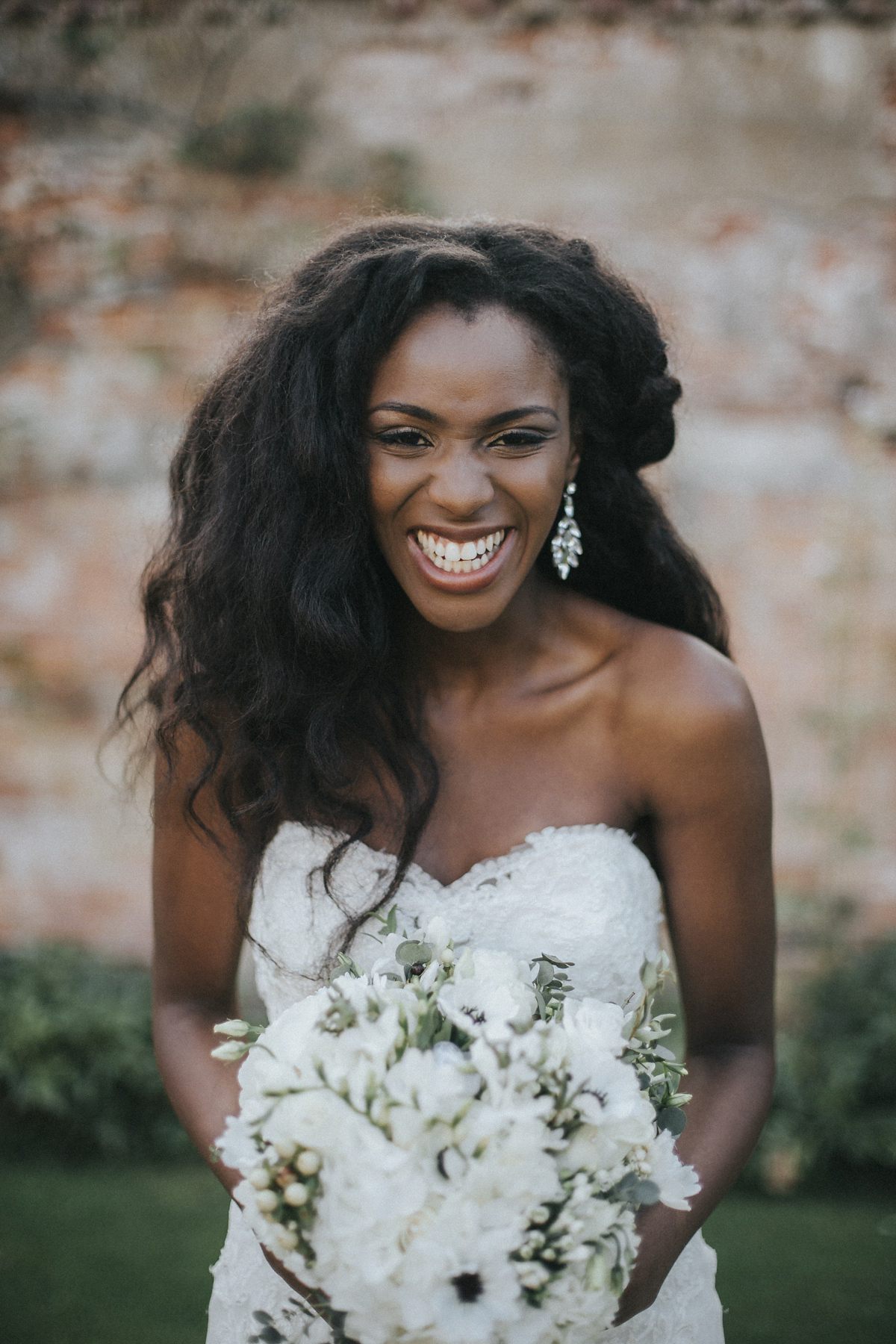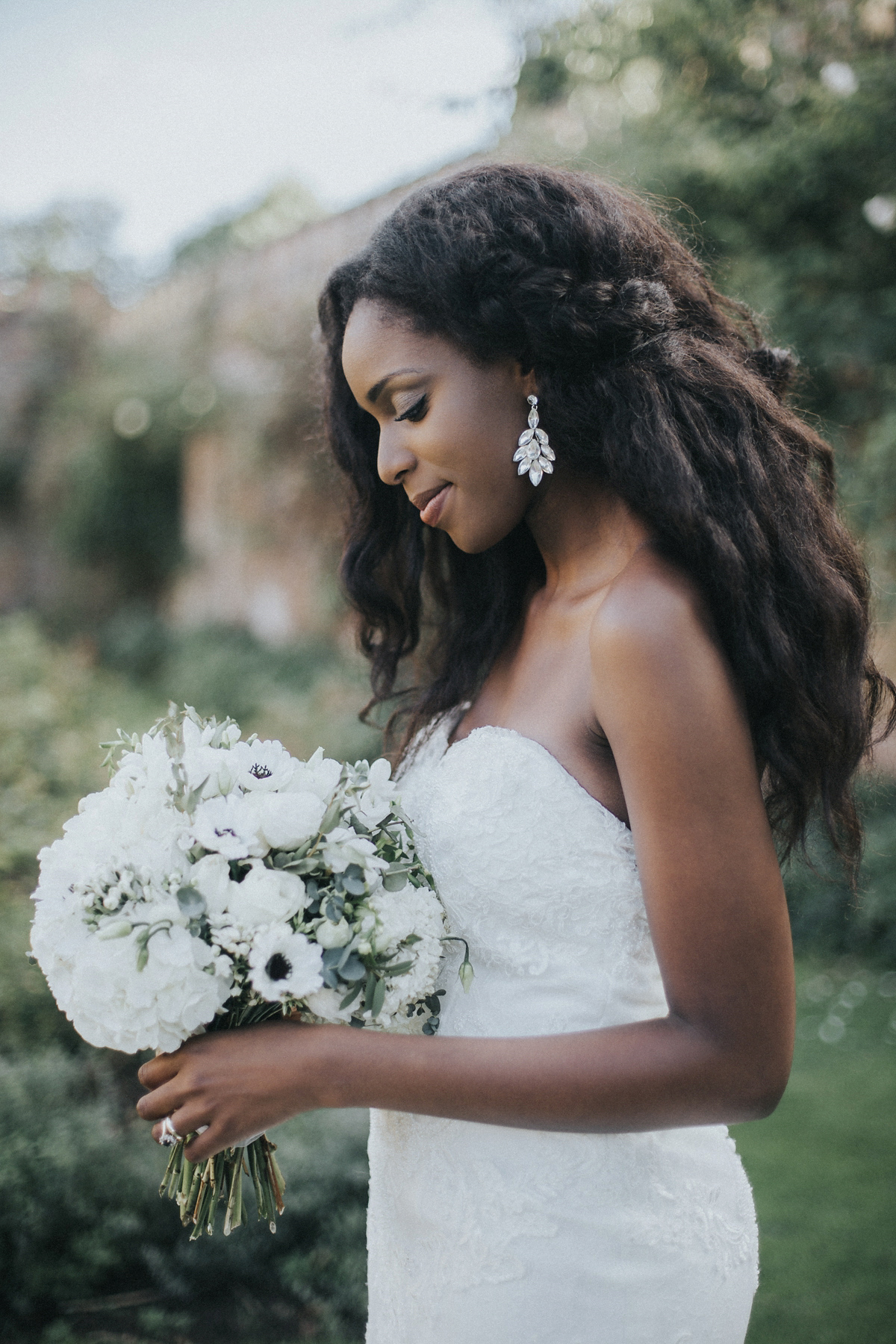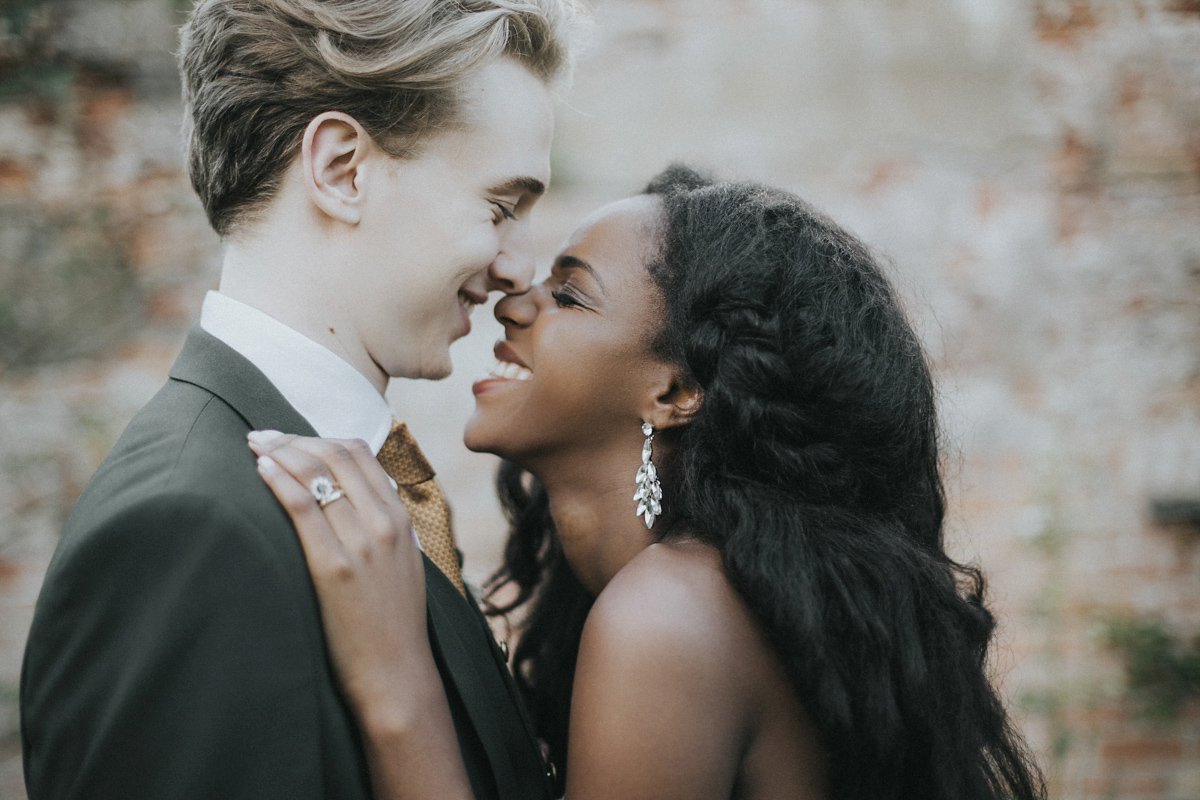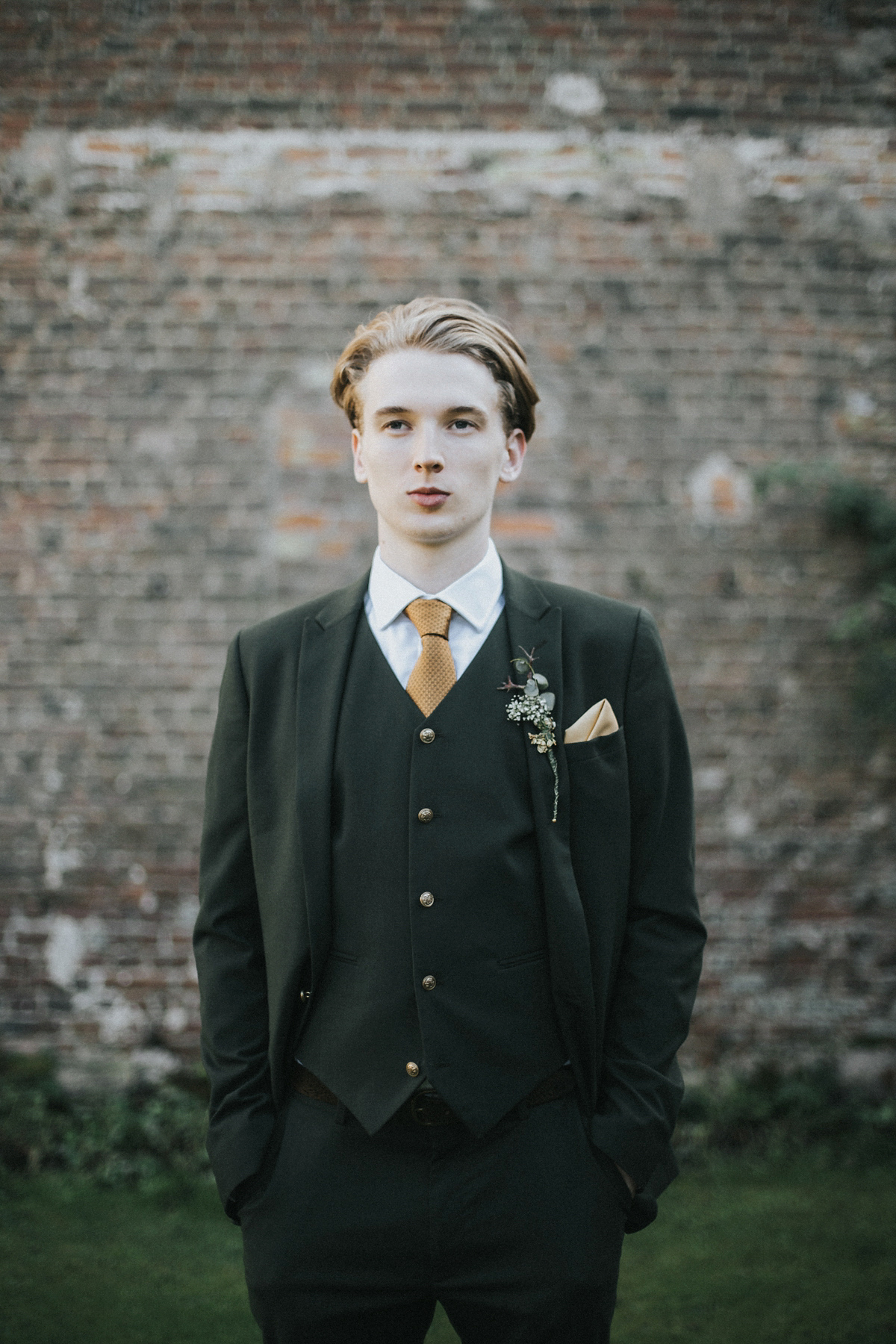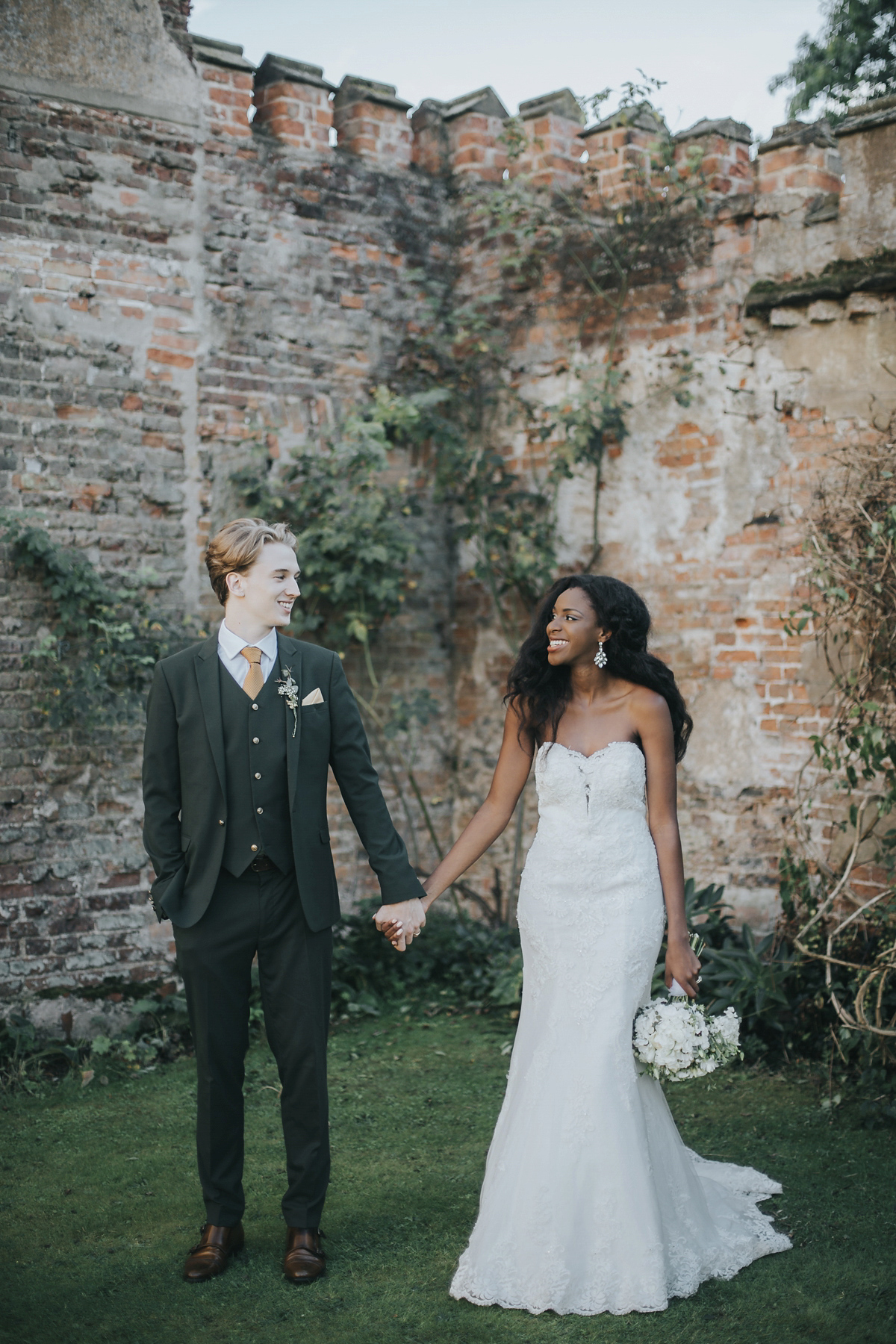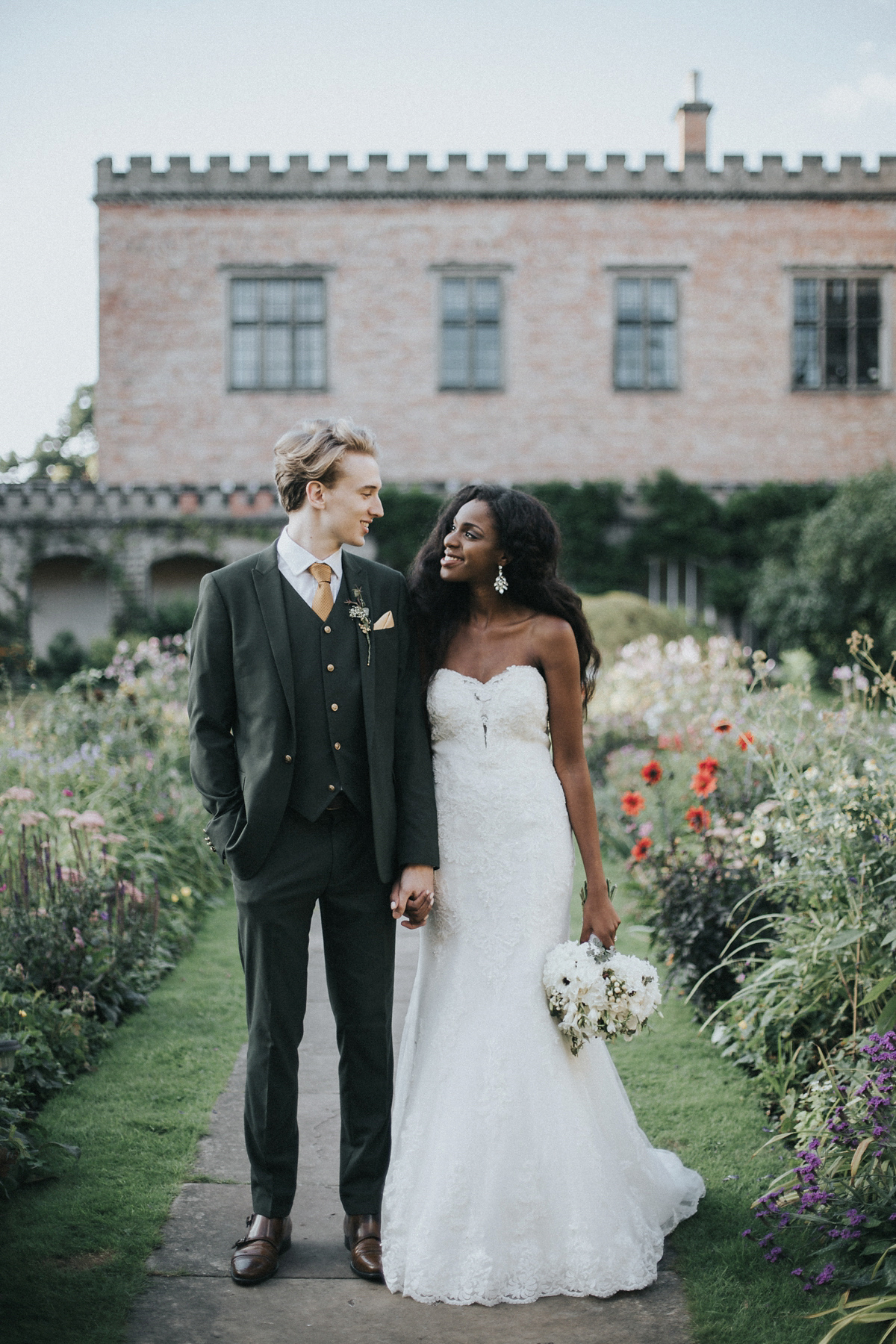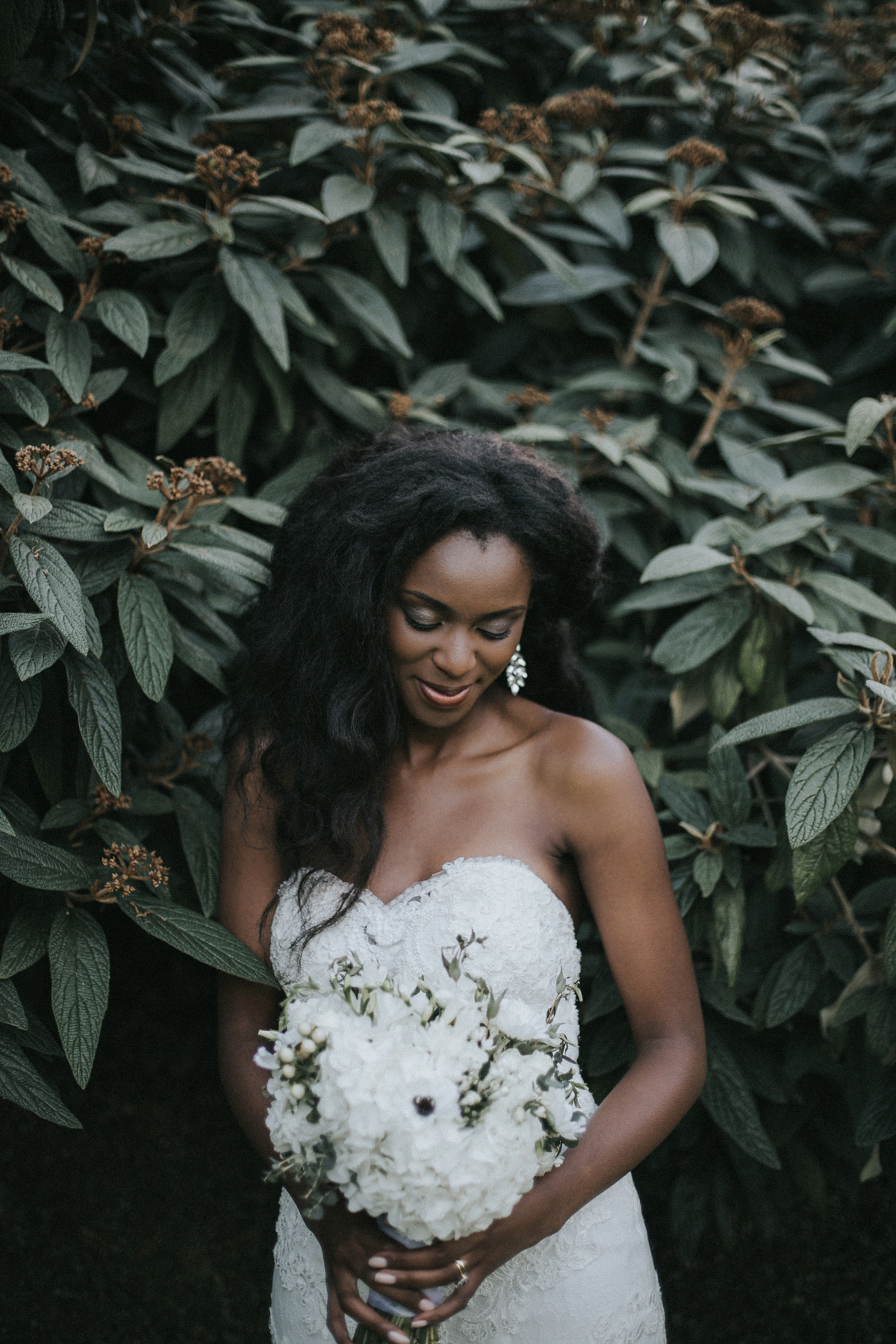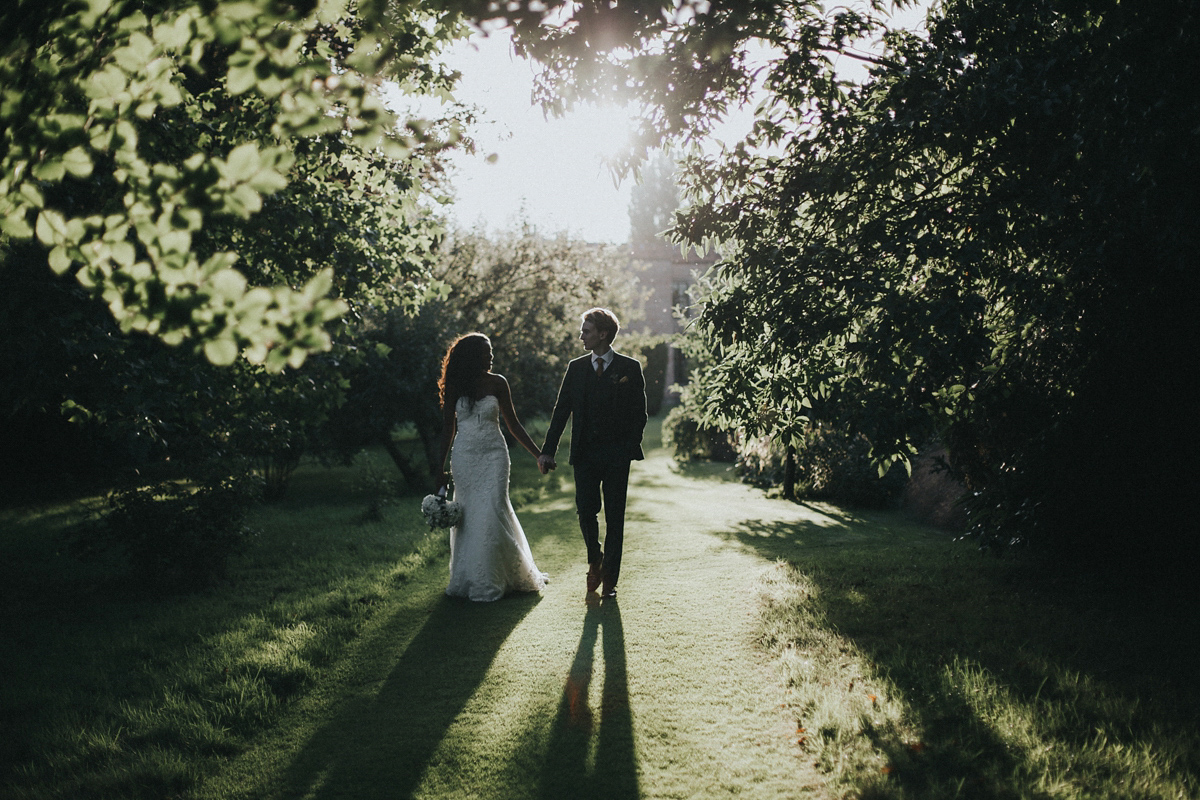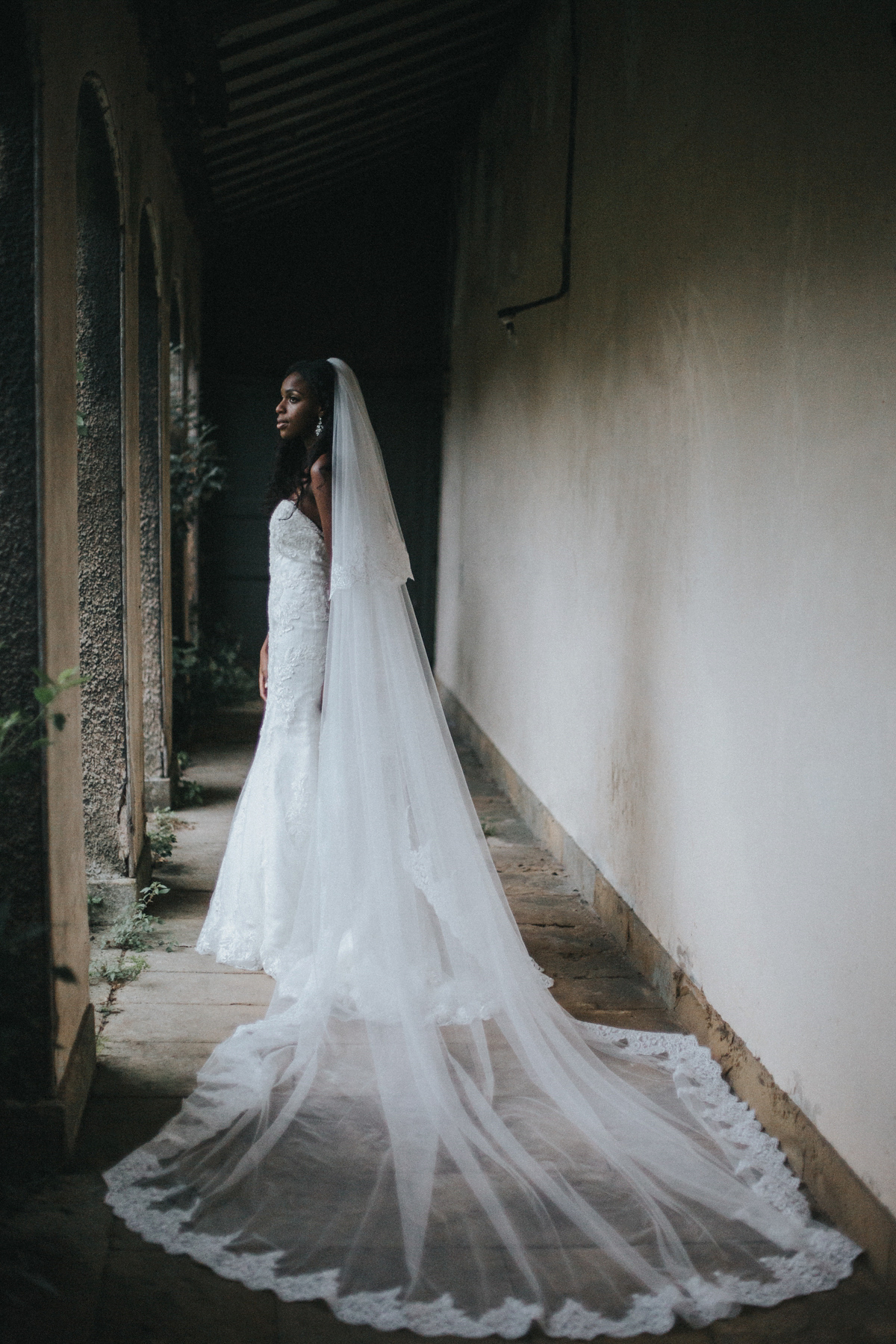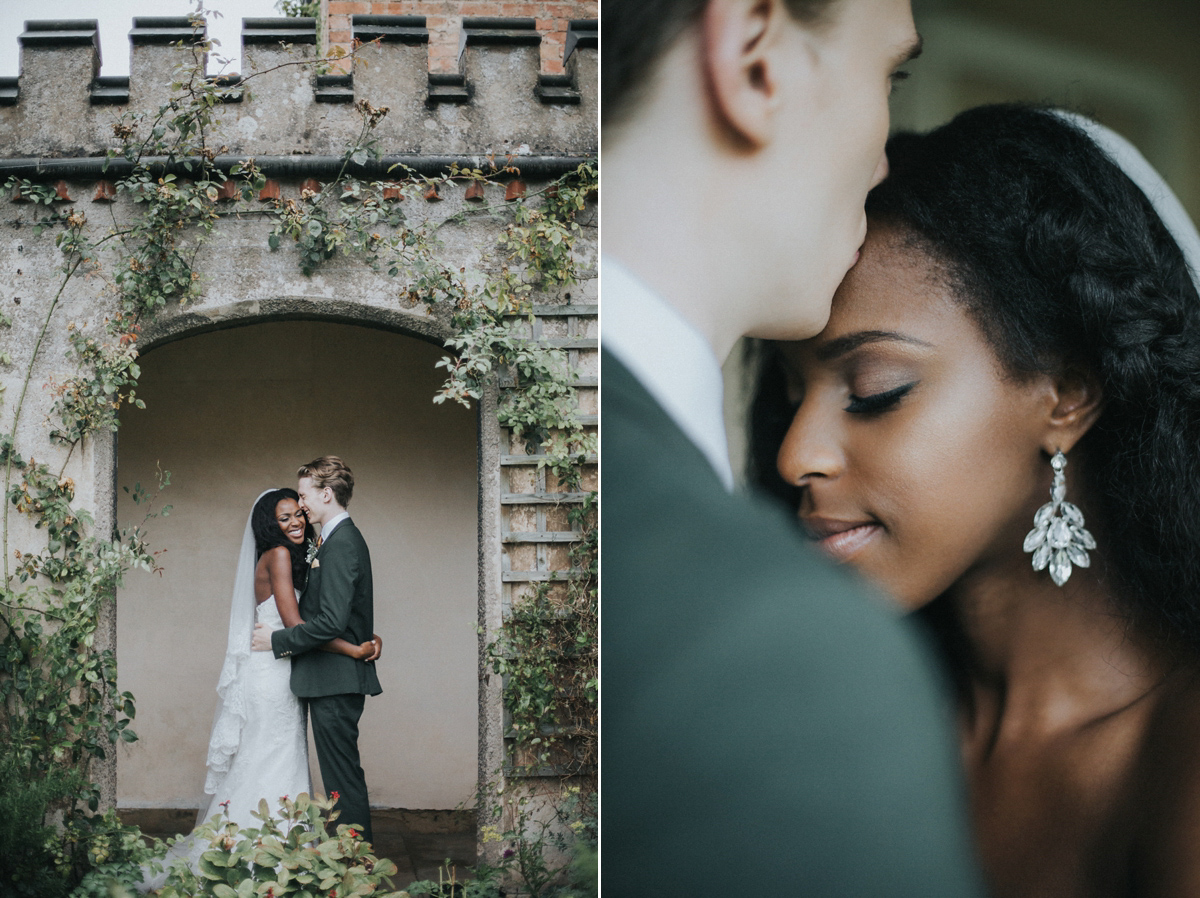 "We bought our wedding invitations from the Etsy shop SwellAndGrand. We DIY'd our place cards."
"We made chalk board signs from large gold vintage frames we found in charity shops, and used these for our welcome signs. Our table plan was displayed on a large mirror. We also had lanterns, giant balloons, candles and buckets of gypsophila around the venues. We had willow trees dressed with gypsophila and lights as our dinner centrepieces."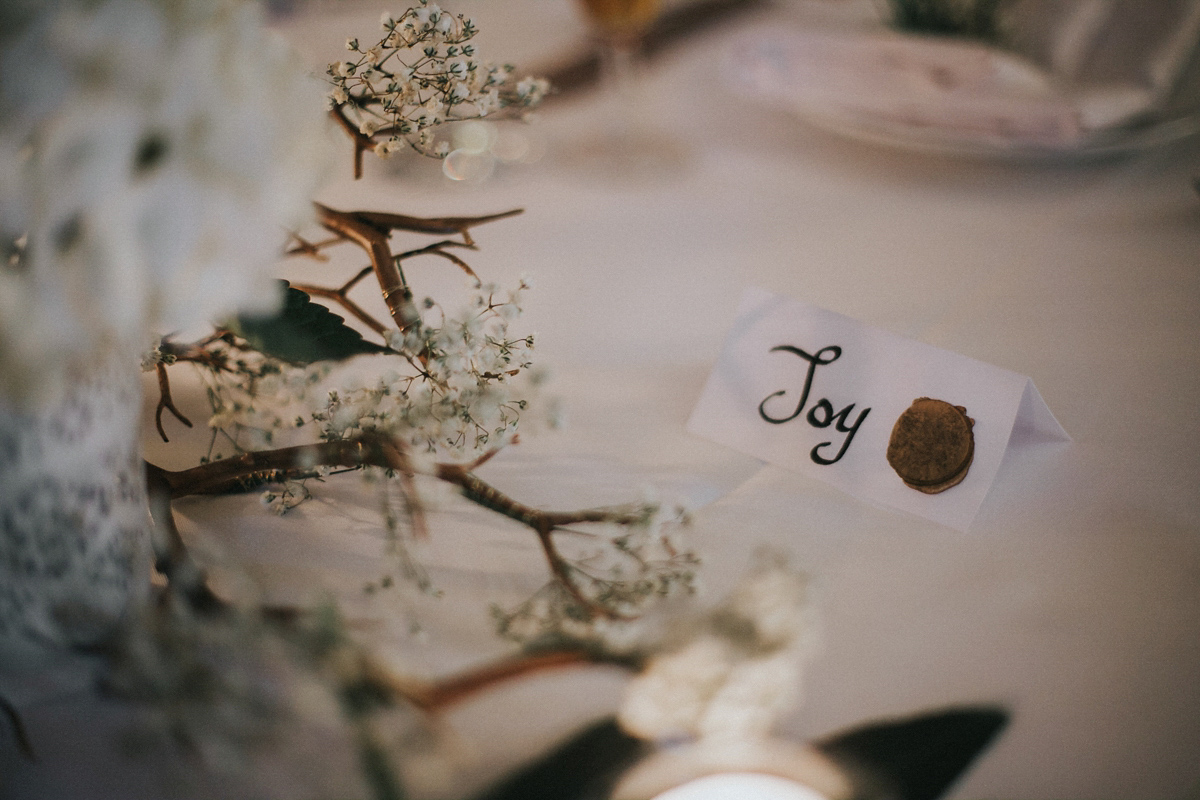 "We wanted our guests to be entertained during the drinks reception, so we had a couple of our friends play a jazz set as the guests entered the reception venue."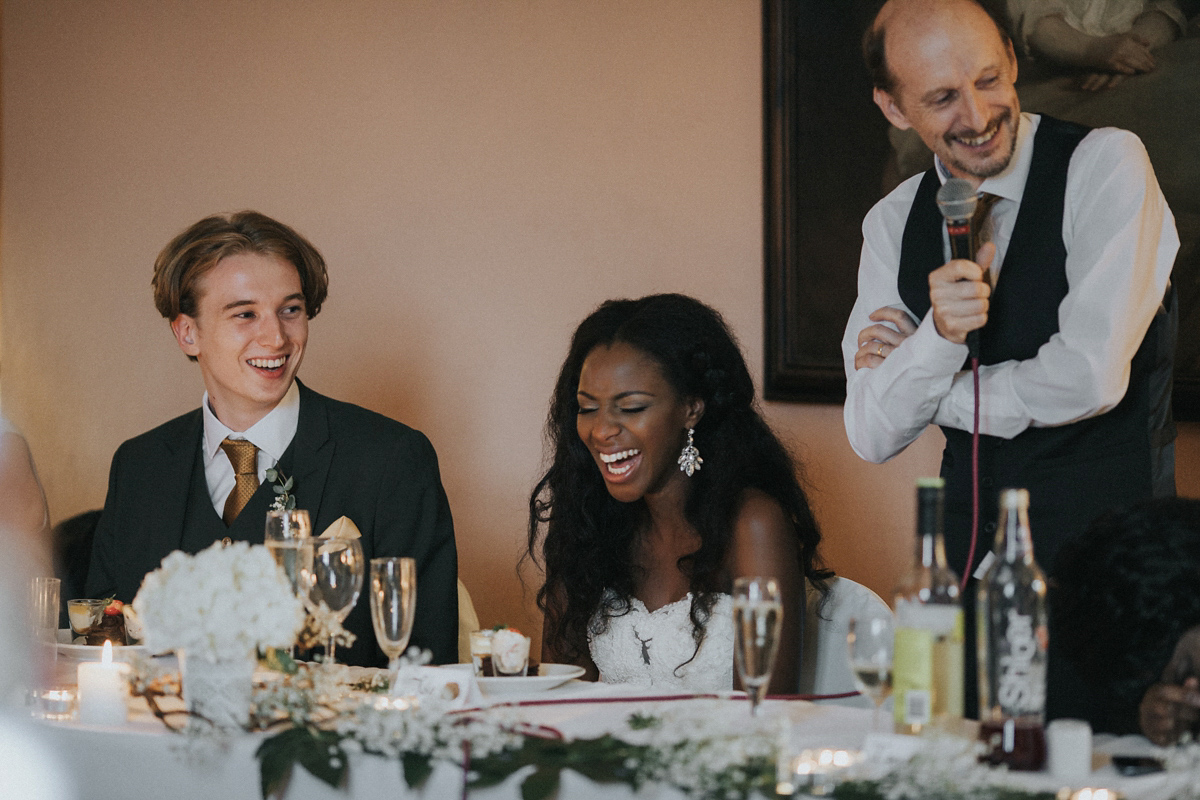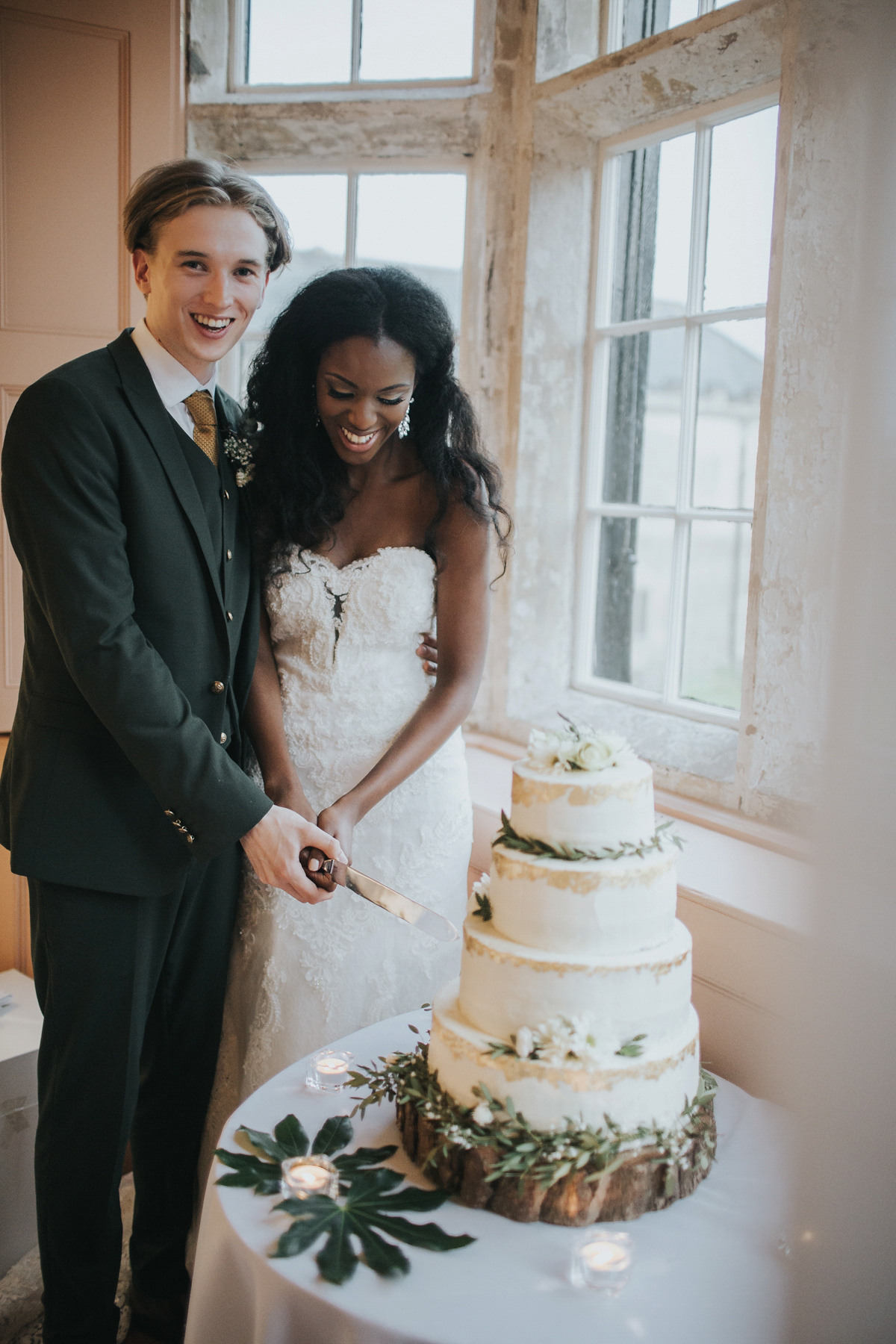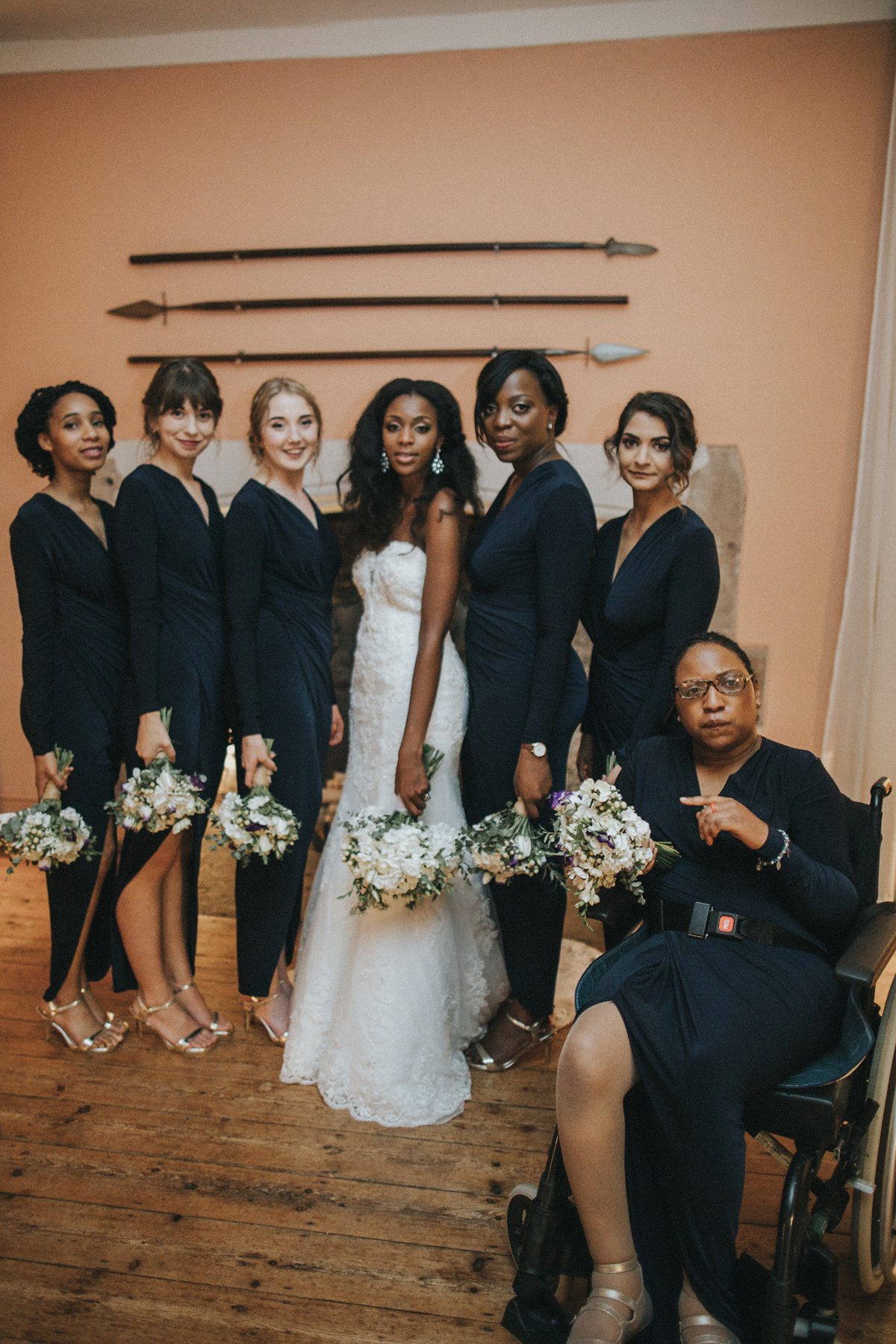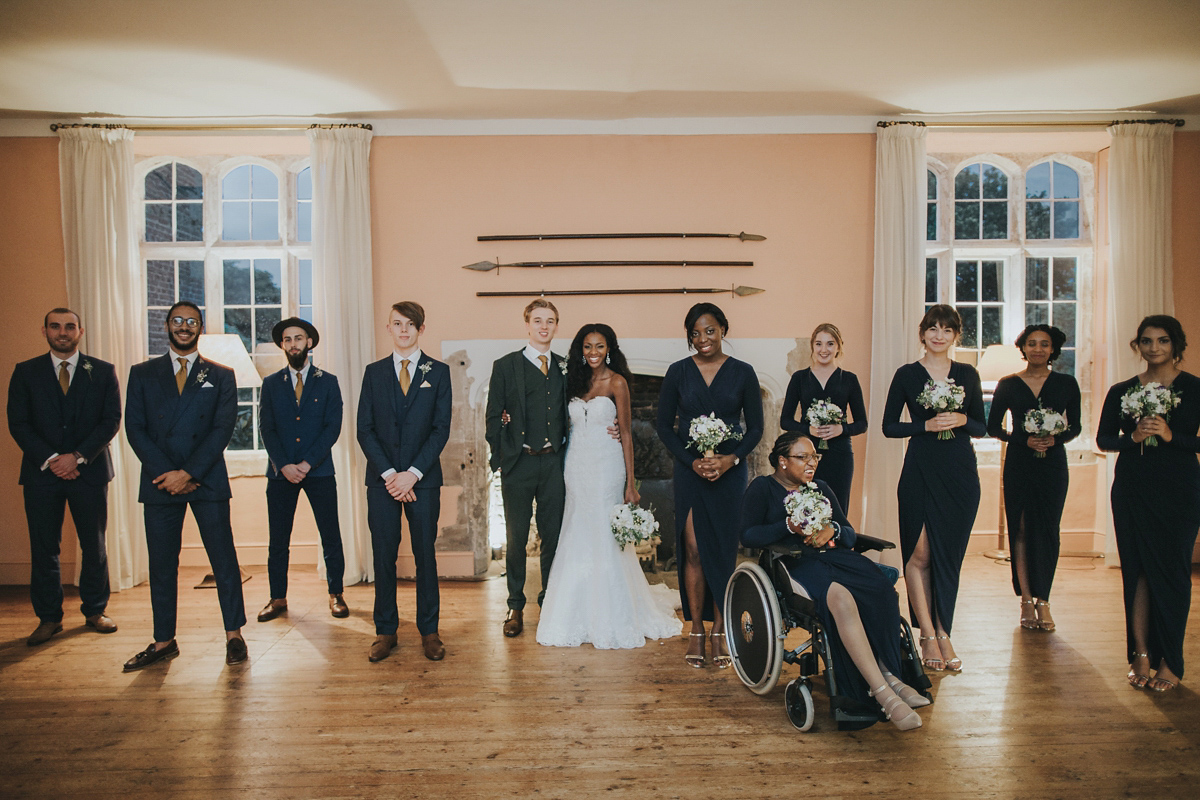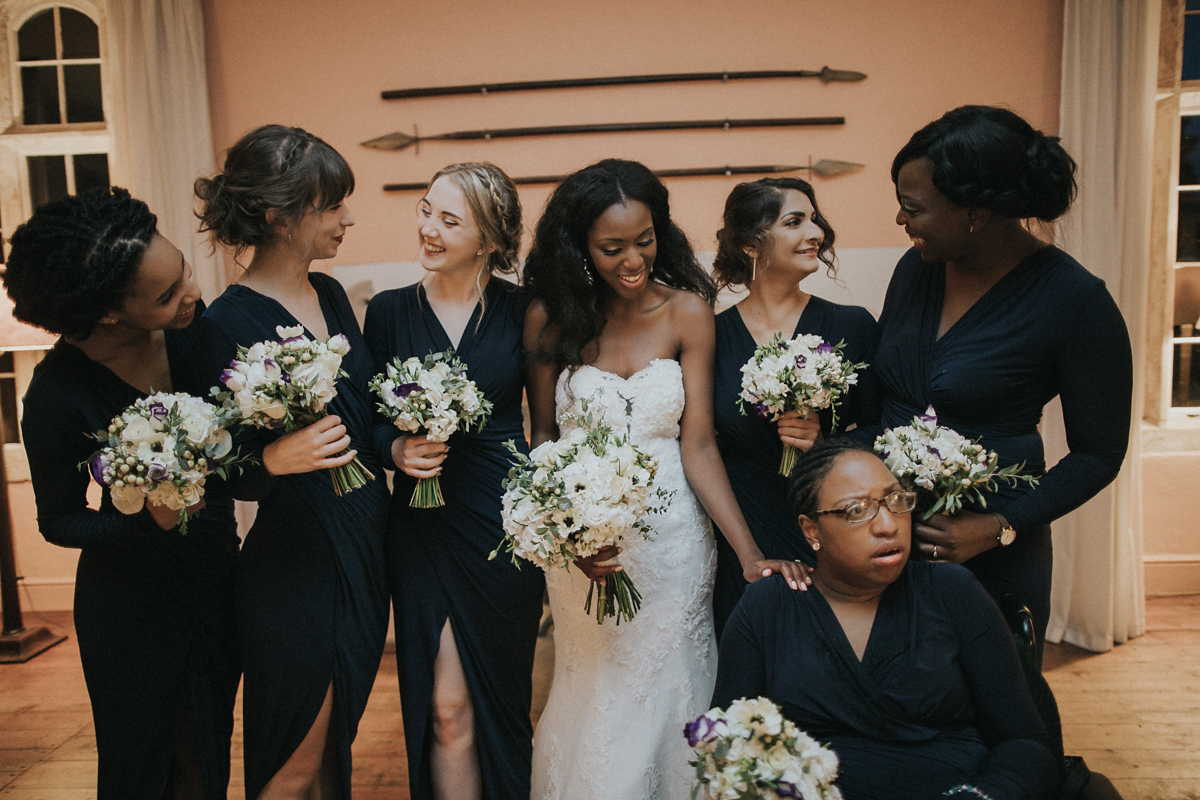 The couple decided to change for their evening reception…
"Eliot deiced to go for a dark green suit, and we had green Zimbabwean style outfits to change into for the evening reception. My parents had their own similar outfit changes when they got married, and it's something that we also really wanted to do."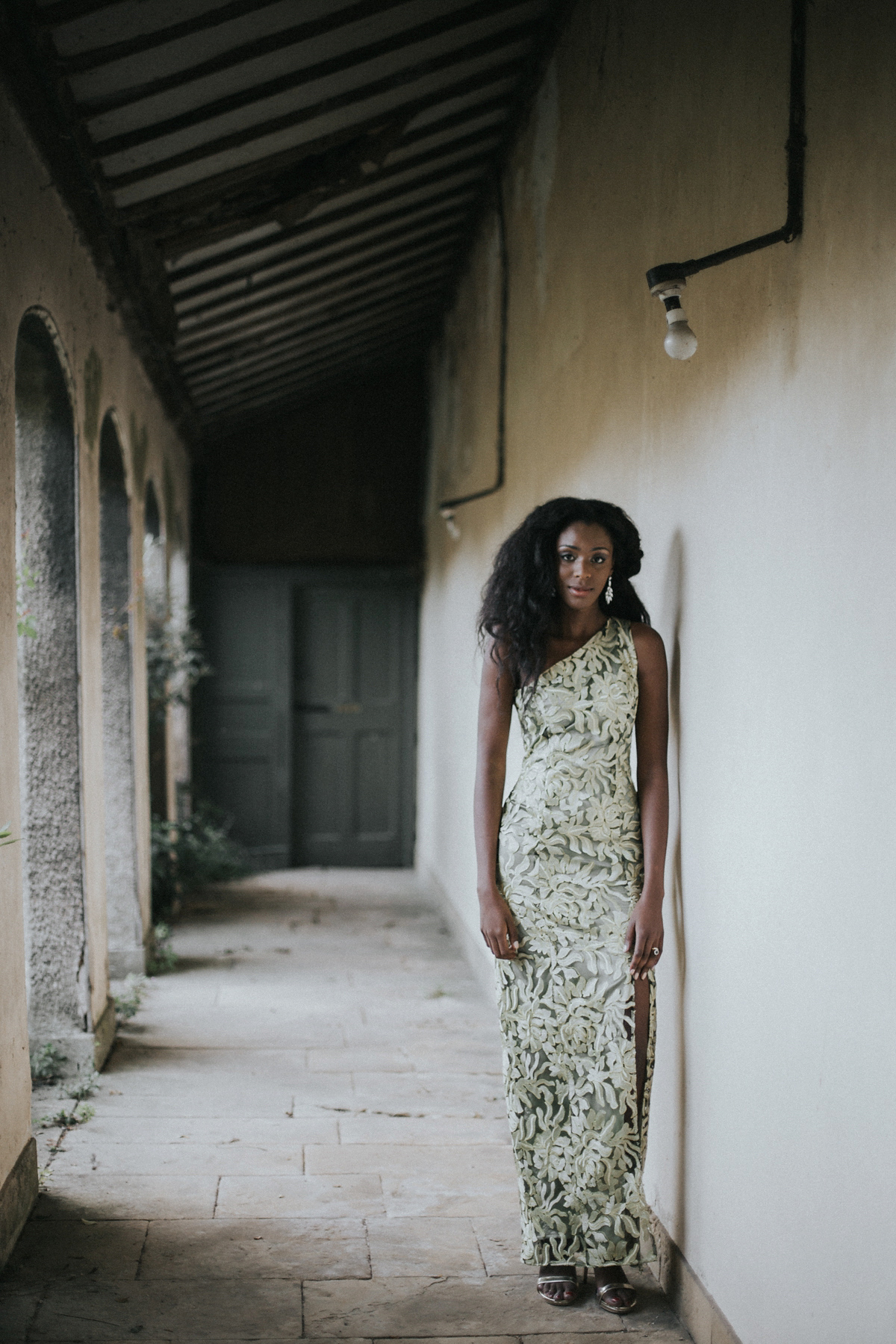 "After finding material we loved, Eliot's mother actually helped me make my dress, and she made Eliot's second jacket from scratch. It was amazing being able to combine cultures and wear something custom made and so unique to us."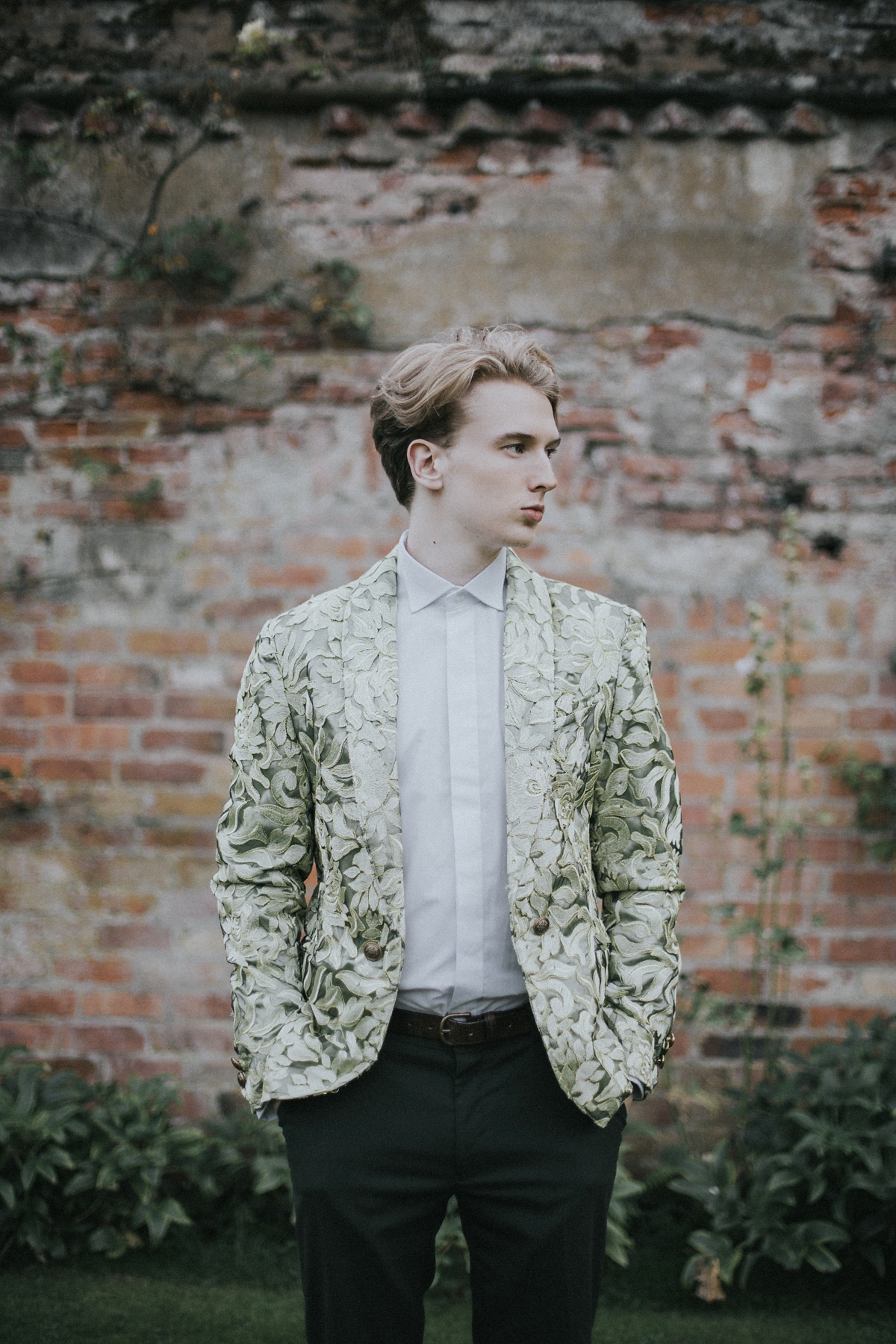 "Our first dance was to 'Happy People', by R. Kelly. We love this song and we wanted to pick a classic, feel good song for our first dance."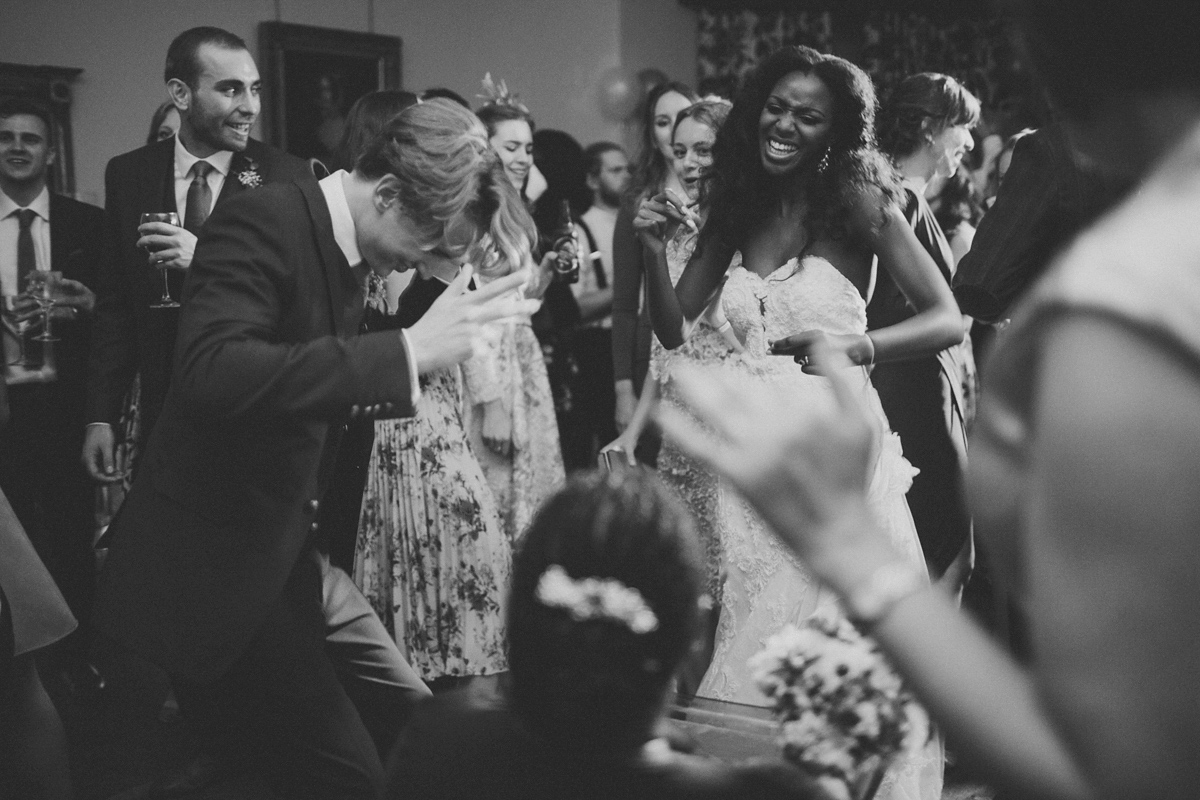 Words of Wedded Wisdom
"Make sure you leave little moments in your day to pause, breathe, and really take in everything that's happening. It's so easy to get stressed during the lead up about all the little touches, but the day will go so quickly, and none of it will matter when you're surrounded by so much love. Enjoy every moment!
Other touches – I make YouTube videos and Eliot often makes an appearance in some of them, so we thought it would be fun to incorporate part of that into our service! We filmed a funny video of us reacting to embarrassing childhood photos of ourselves that we'd found at each other's parent's houses. We played it whilst we went to sign the register, and it went down really well!" 
What an incredibly beautiful day – thank you so much Joy and Eliot for sharing your beautiful day, and my love and thanks to photographer Grace Elizabeth for so kindly sharing her beautiful work. You can follow Joy on Instagram here.
I hope Tuesday is kind to you,
Annabel x