I do love a wedding where the bride and groom just look to be having the best day ever.  I don't buy into the idea that your wedding is 'the best day of your life' (it seems too sad to say you'll never be so happy again, and there are lots of fabulous times to come, I promise) but it certainly is a pretty special day and its great to see grinning happy faces and lots of laughs.  Meet Vanessa and Yazdi, who married on Saturday 6th August 2016 at The Old Finsbury Town Hall, London.
"We just loved the ornate style of the reception hall and the bay window in the ceremony room letting in so much light.  We knew from the get-go that we'd get married in London; it just felt right. We were driven to make the day ours and stuck to a few fundamental rules to achieve this; (1) keep the guest list to immediate family and friends and (2) plan a wedding we would love to attend ourselves."
Photography by Emma Case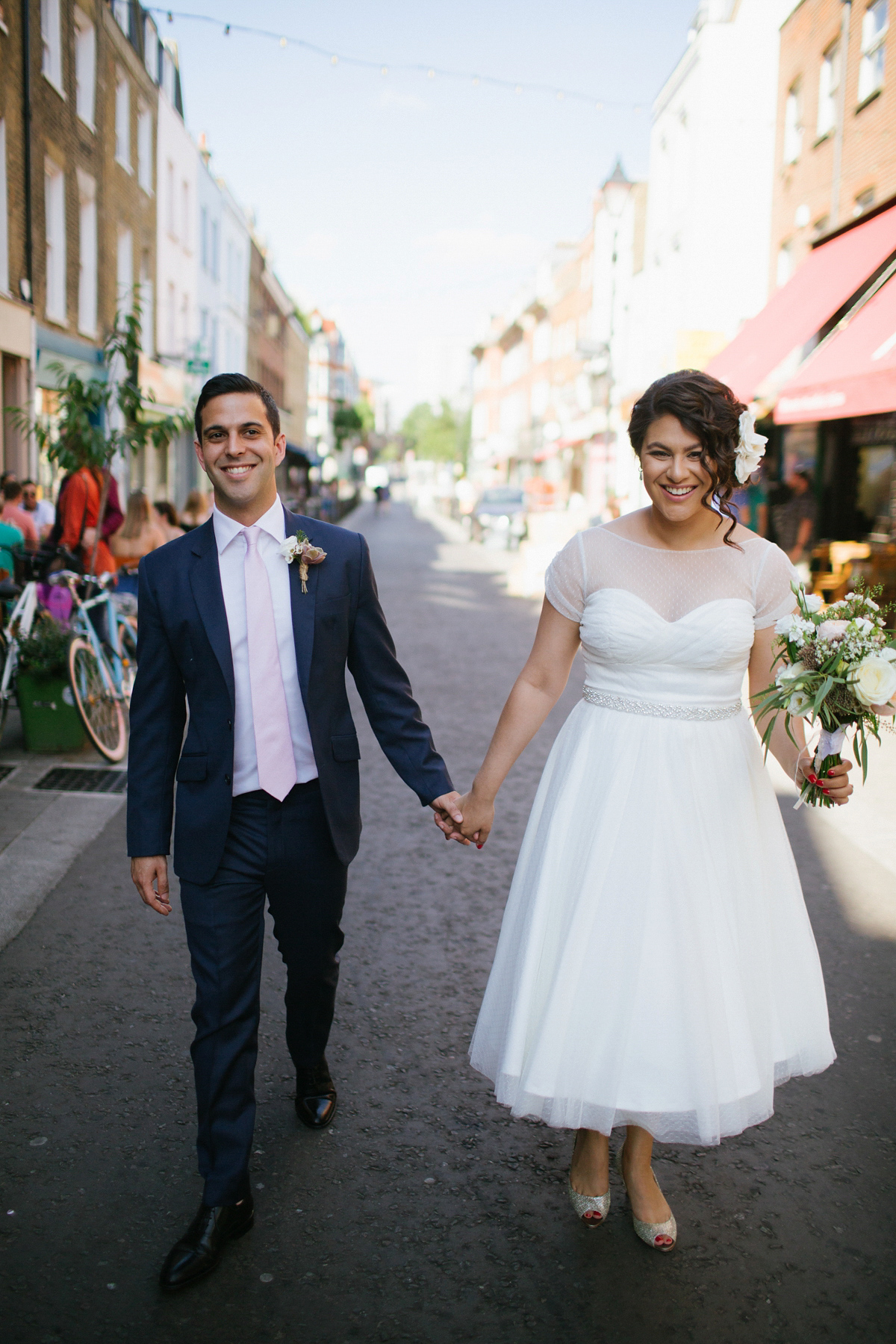 The talent behind today's gorgeous images is Love My Dress regular Emma of Emma Case Photography.
"Emma and Pete were a fantastic duo on the day and kept us at ease and on time!  We were already aware of the quality of their work and are thrilled with the end result.  We wanted photos that captured the essence of the day, rather than staged glossy photos and at this there is no one better than Emma."Hair and make up were by Sonica Hair and Make up, who made the getting-ready experience relaxing and enjoyable for Vanessa and her attendants, as well as making them all look beautiful.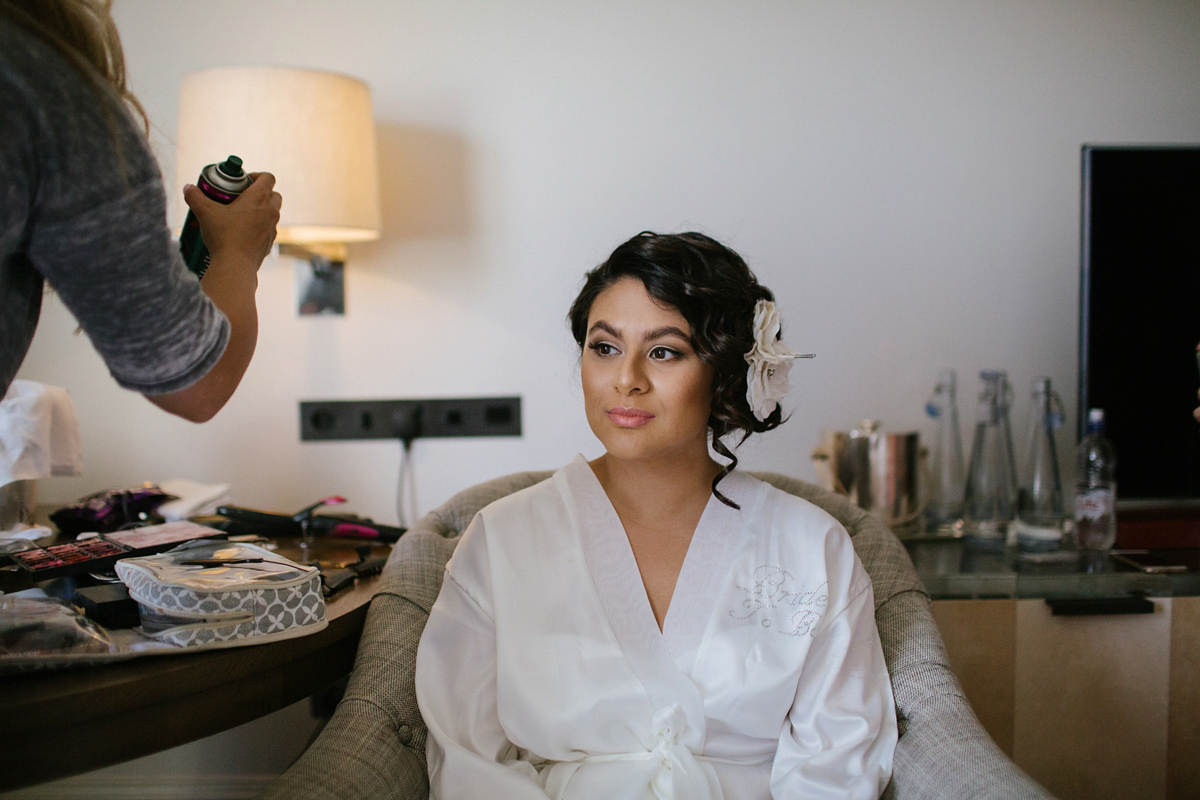 Vanessa wore a wonderful tea length dress from the fabulous Fur Coat No Knickers, who, very sadly indeed, are no longer in business.
If you are looking for an original vintage gown or replica vintage gown, we recommend our Little Book For Brides member, Heavenly Vintage Brides, or the wonderful Elizabeth Avey – both London based.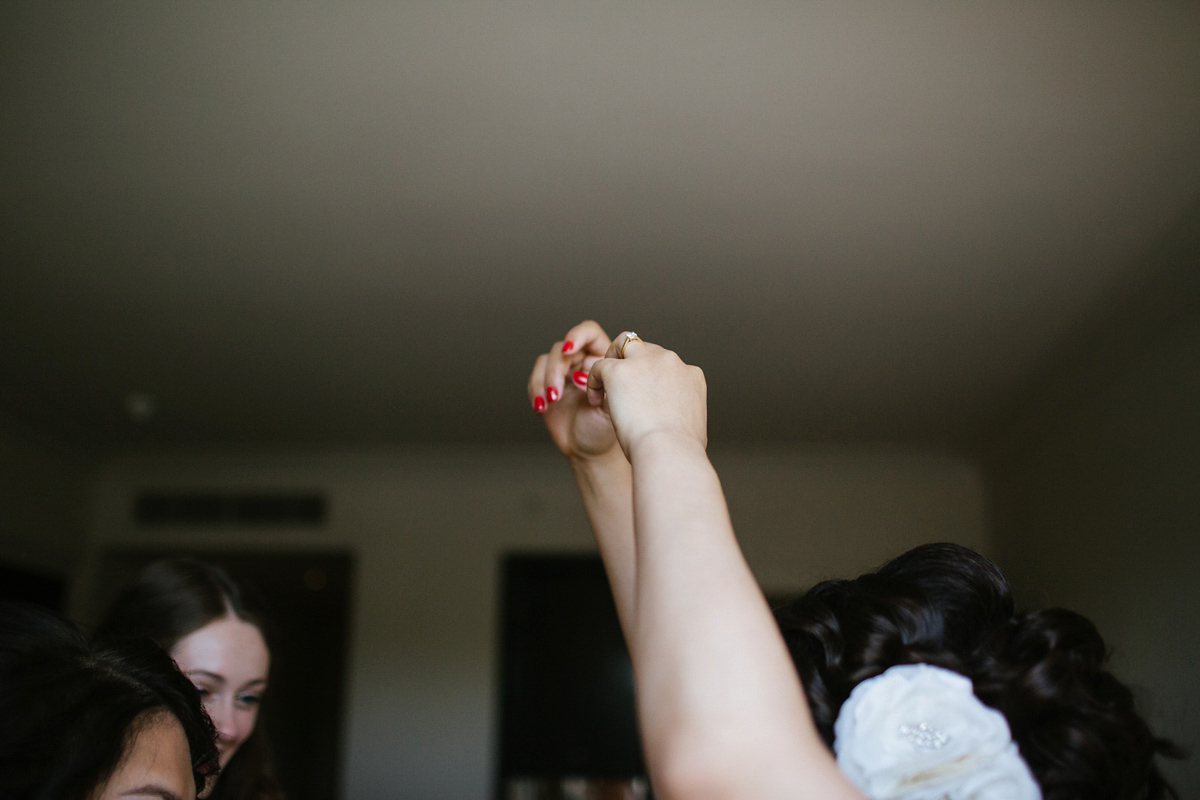 "I knew I wanted a shorter dress in a vintage style.  When I first tried it on I knew it was the one as I couldn't stop smiling and swishing the skirt around.  I could imagine myself dancing with ease at the wedding, which I definitely did."
"Considering that getting my dress was one of the last things I sorted out, the Fur Coat No Knickers ladies were absolute gems about getting my dress ready and fitting me in for appointments for adjustments in good time. Emma made my mum and I so comfortable by really listening, paying attention and being so patient. I would definitely recommend any bride searching for a vintage look to see these ladies."
On her feet Vanessa wore 'Isabel' by Jimmy Choo (which she says were always the shoes for her), while in her hair she wore a silk flower, made by the girls at Fur Coat No Knickers.
She kept her jewellery simple with a single pair of earrings and her engagement ring.
The delicate floral arrangements in shades of peach, white and cream, were the work of the Botanique Workshop, who are based in Exmouth Market.
"After seven different florist appointments, we felt completely comfortable with Pip and the team.  Given that our venue was very ornate, we wanted flowers that would be additive, but not drowned out by the venue."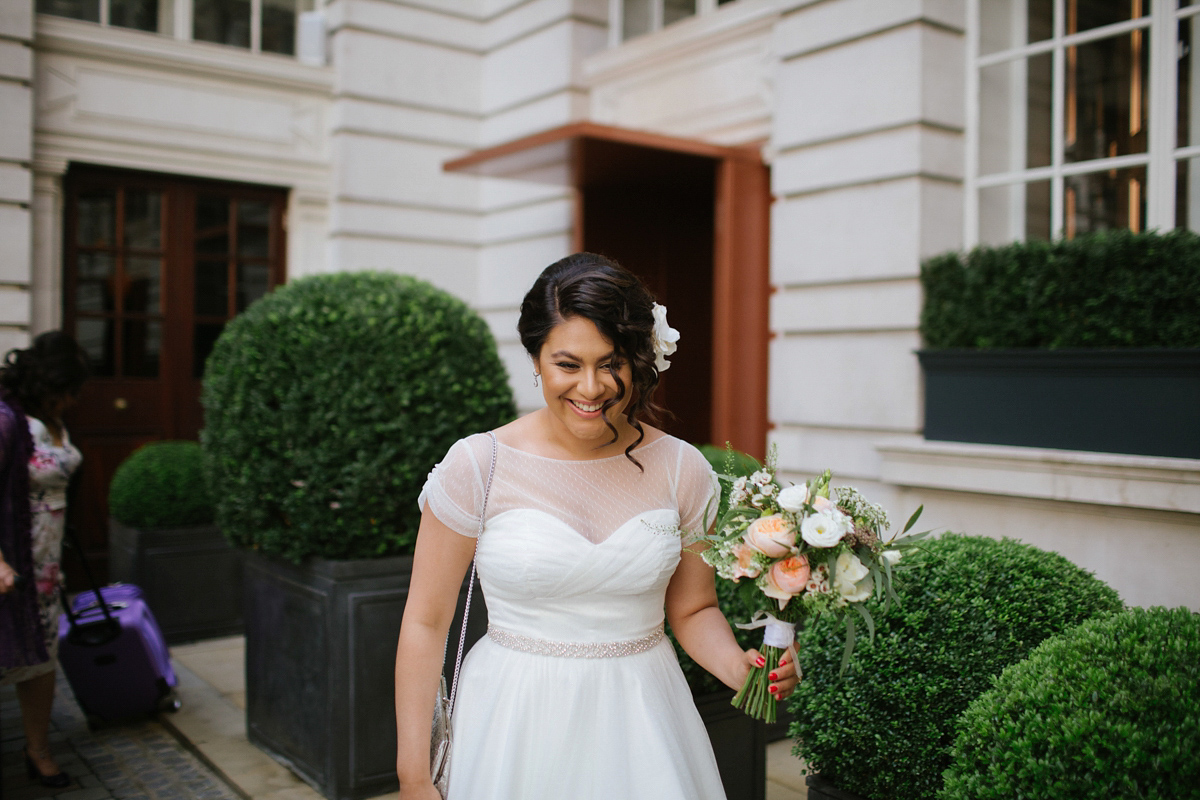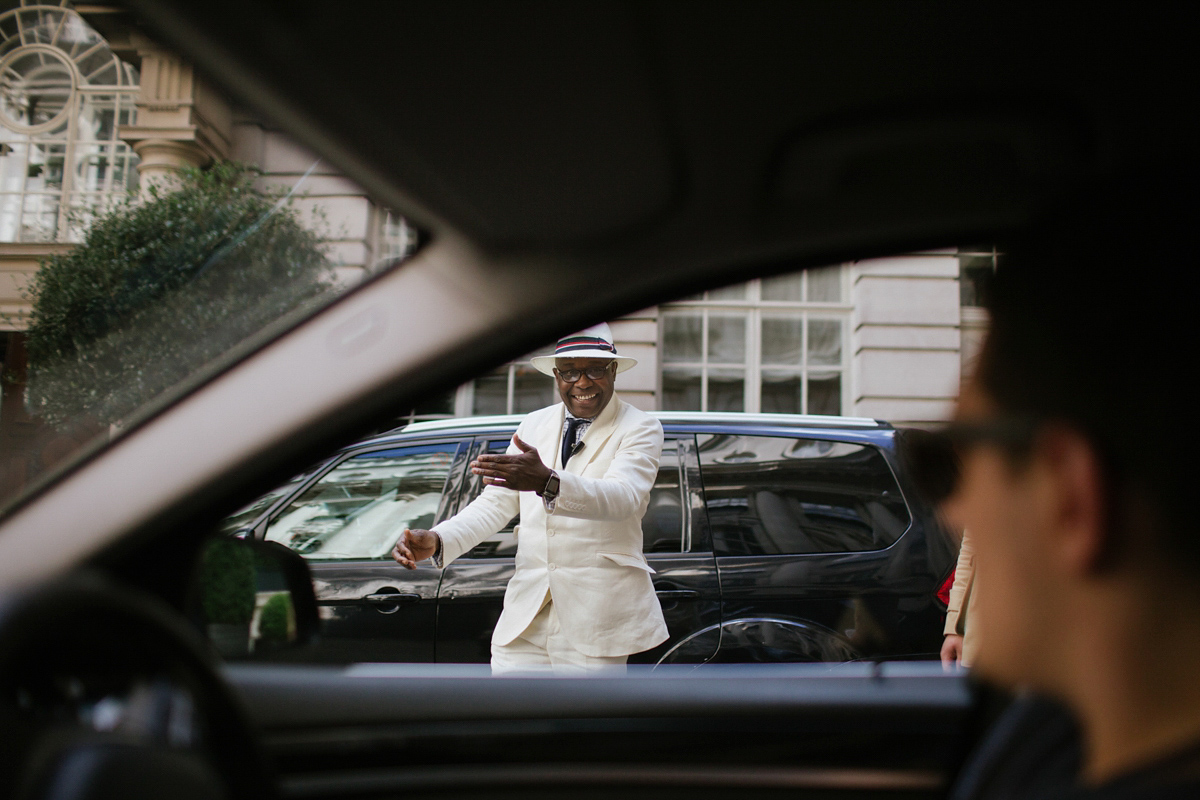 The bridesmaids looked lovely in pale pink gowns from Boohoo.com, paired with their own shoes and jewellery by Oliver Bonas, which was given to them as a gift on the day.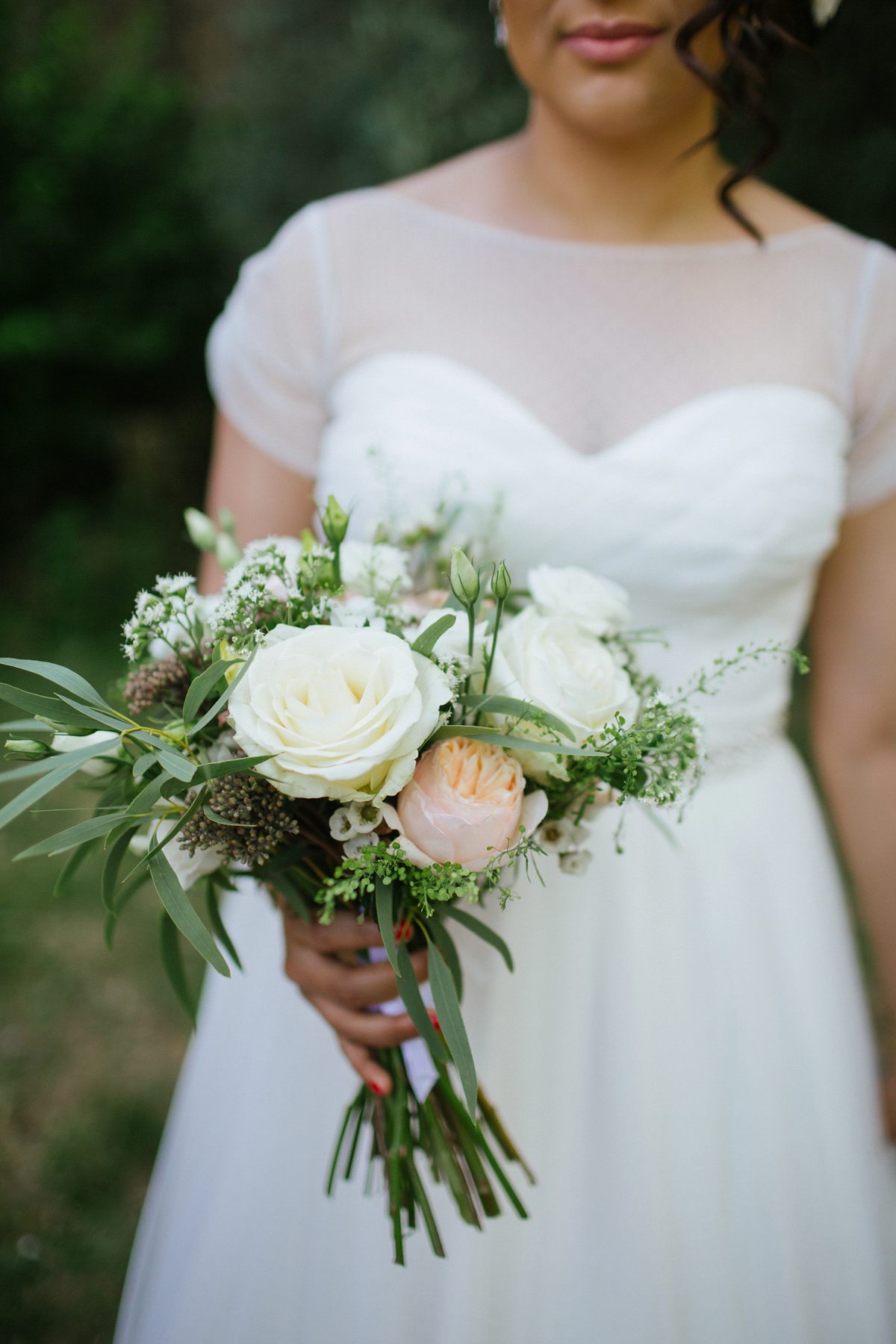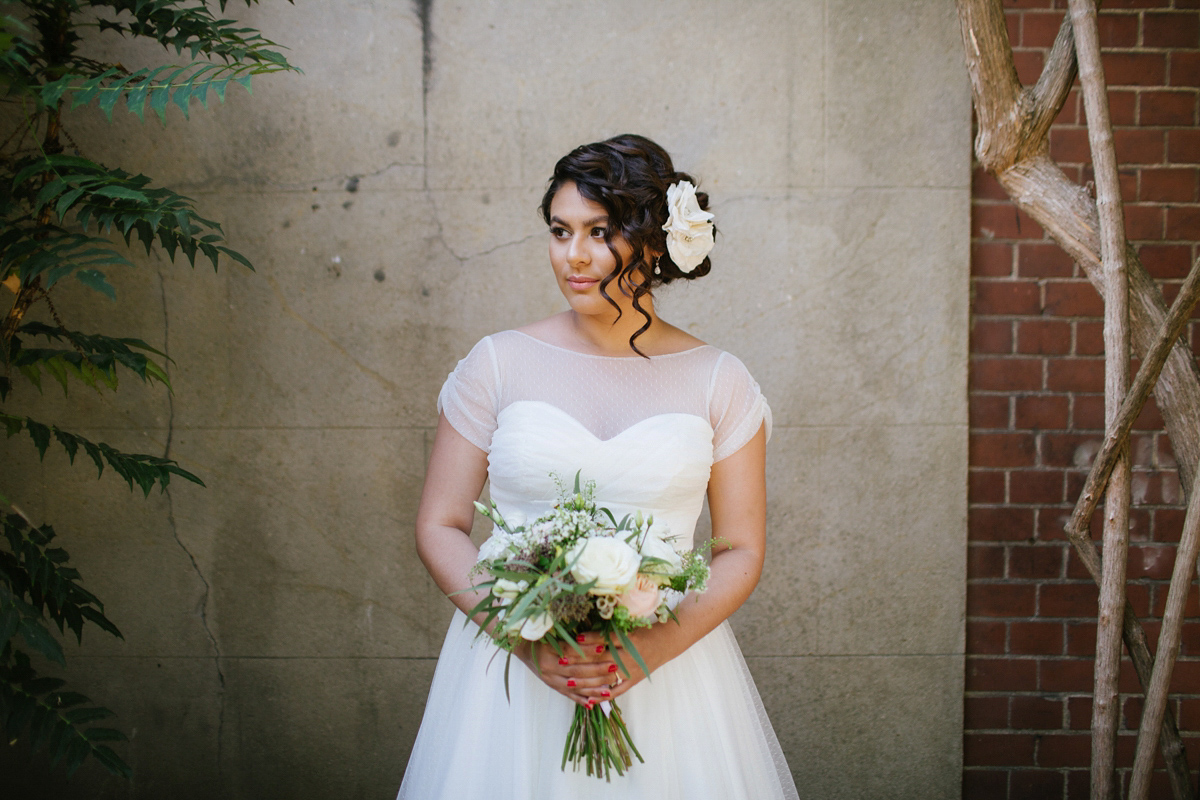 The couple's lovely wooden 'welcome' sign was supplied by The Log Pile on Etsy.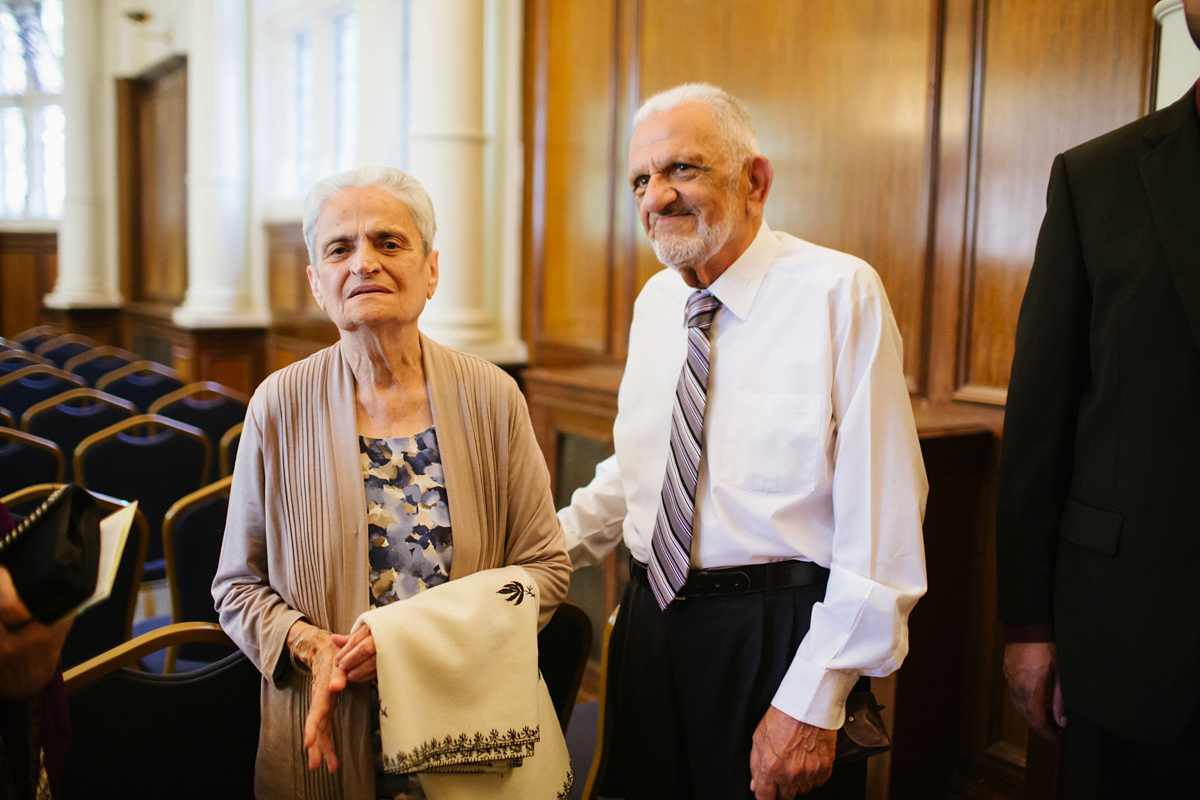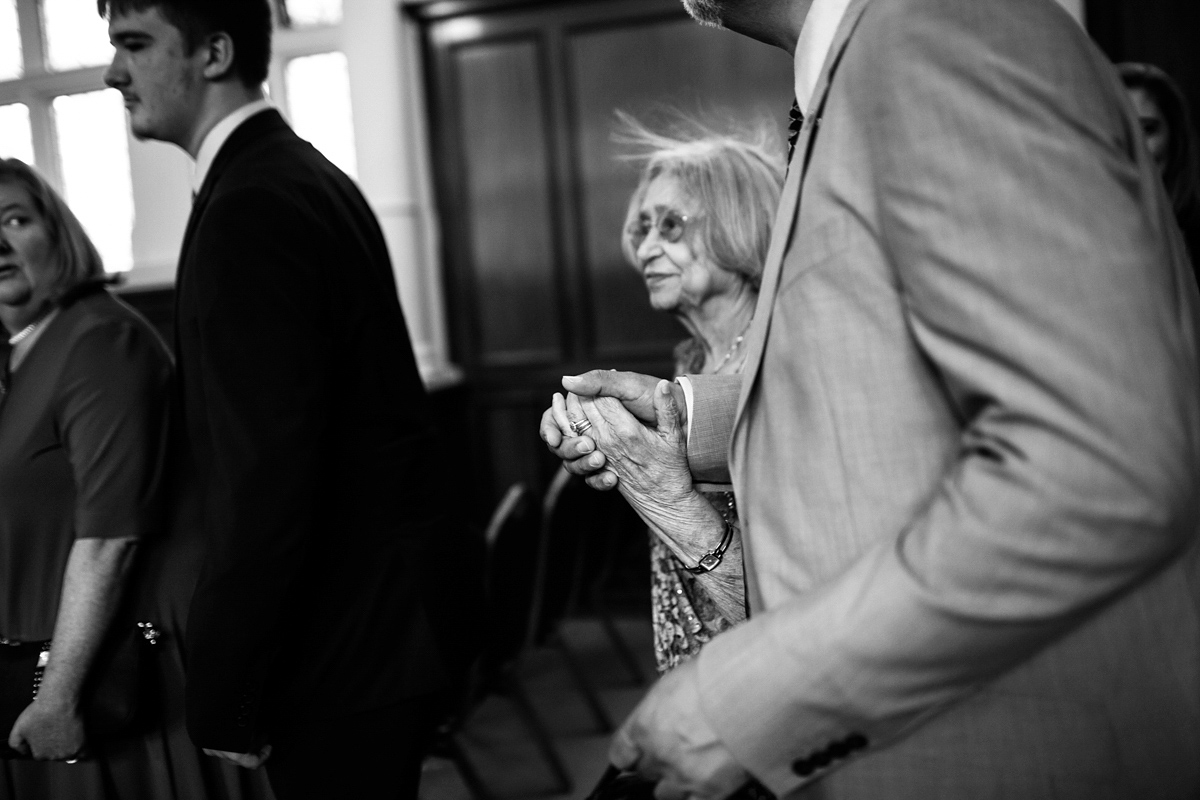 Vanessa walked down the aisle with her Mum by her side, to 'All of me' by John Legend, covered by Brooklyn Duo.
"My mother was always going to be the one to walk with me.  I got too excited and would have run down the aisle, but she was a steady, calming influence by my side."
The couple exchanged rose gold rings purchased from De Beers.
"We loved the simple design and comfortable fit.  After visiting their store, we both fell in love with rose gold."
For readings, one of Yazdi's friends chose a poem by Emily Dickinson.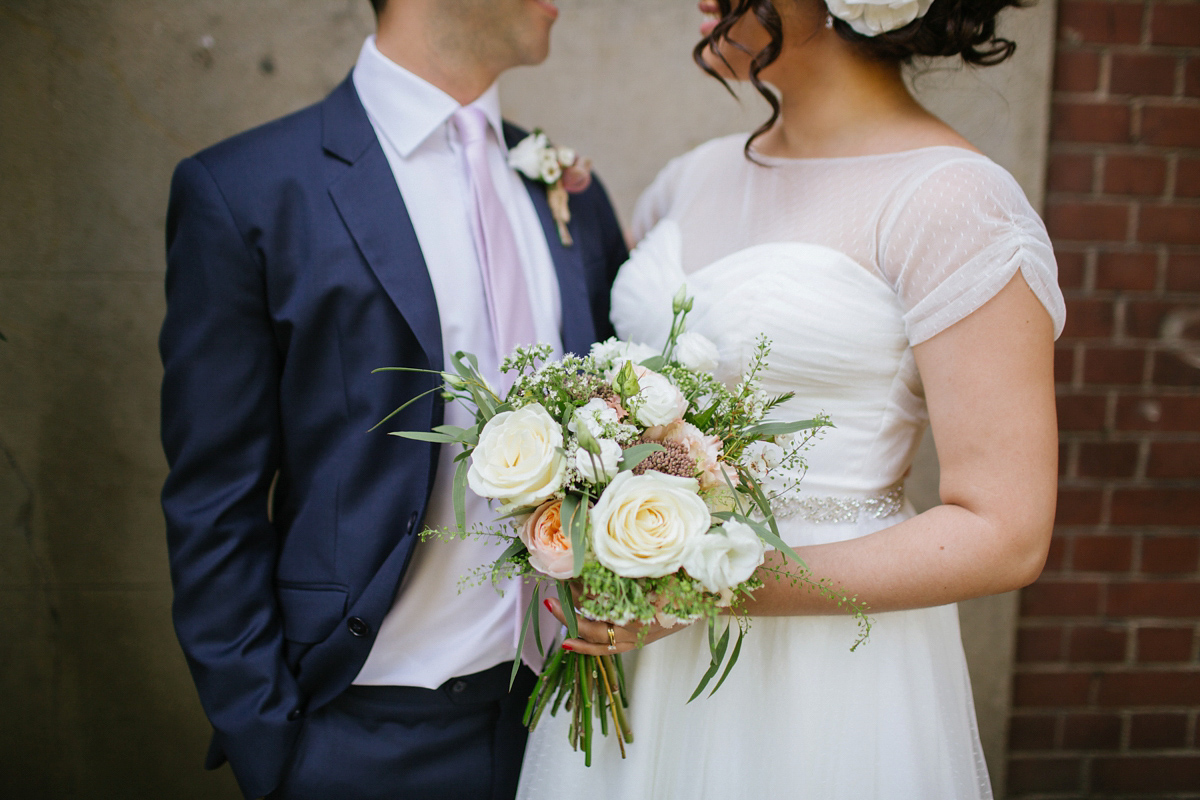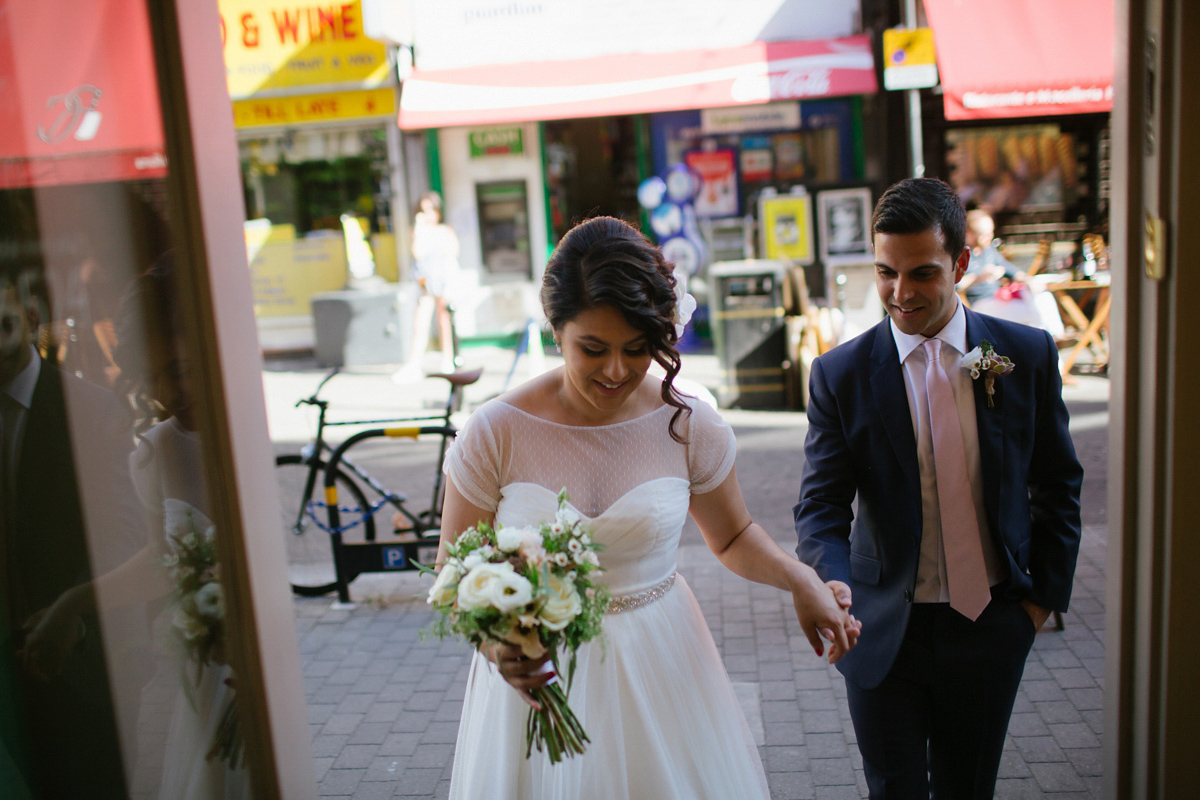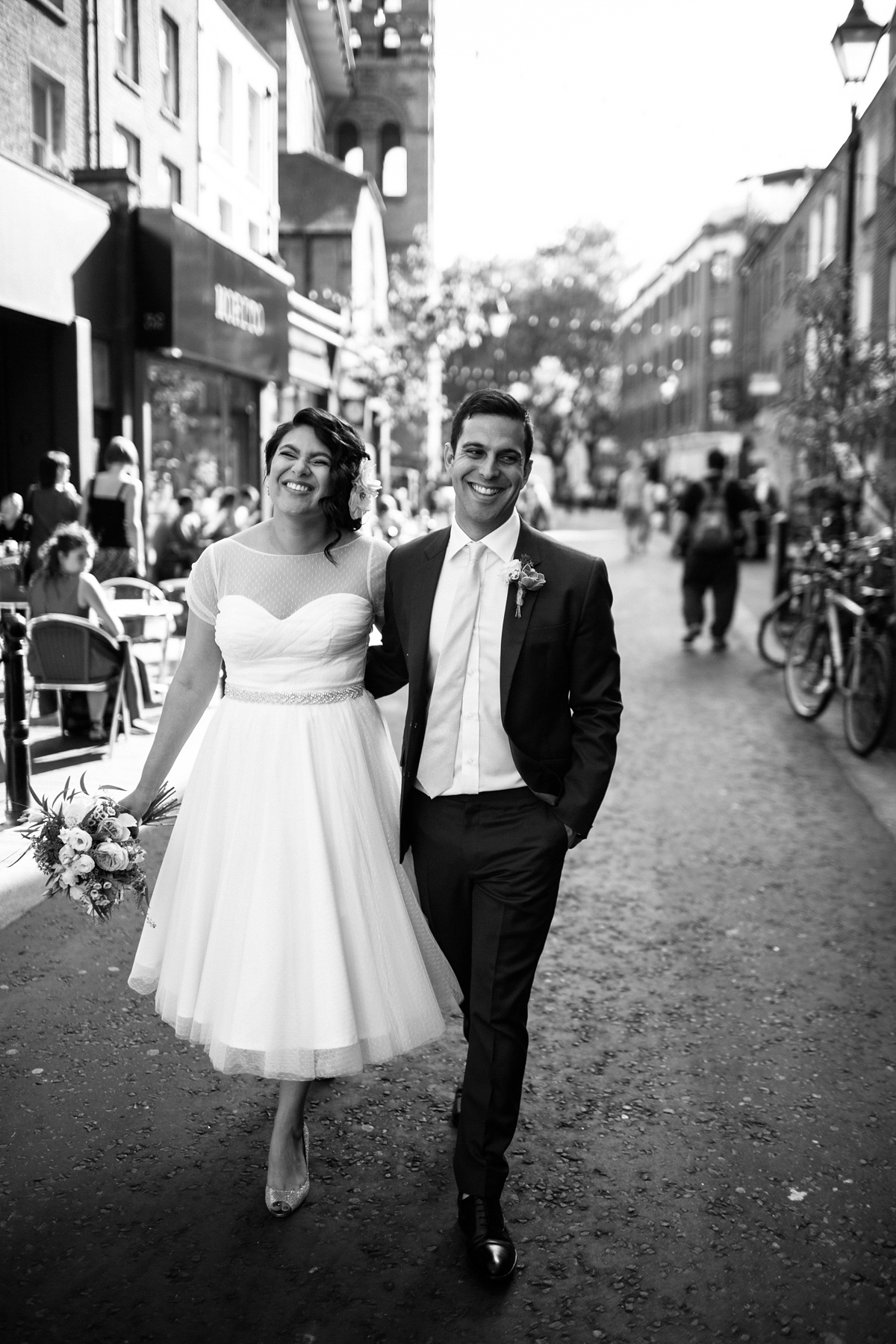 For save the date cards and invitations, Vanessa and Yazdi used Piccolo Press. For the table plan, they used Honey Lane Designs on Etsy.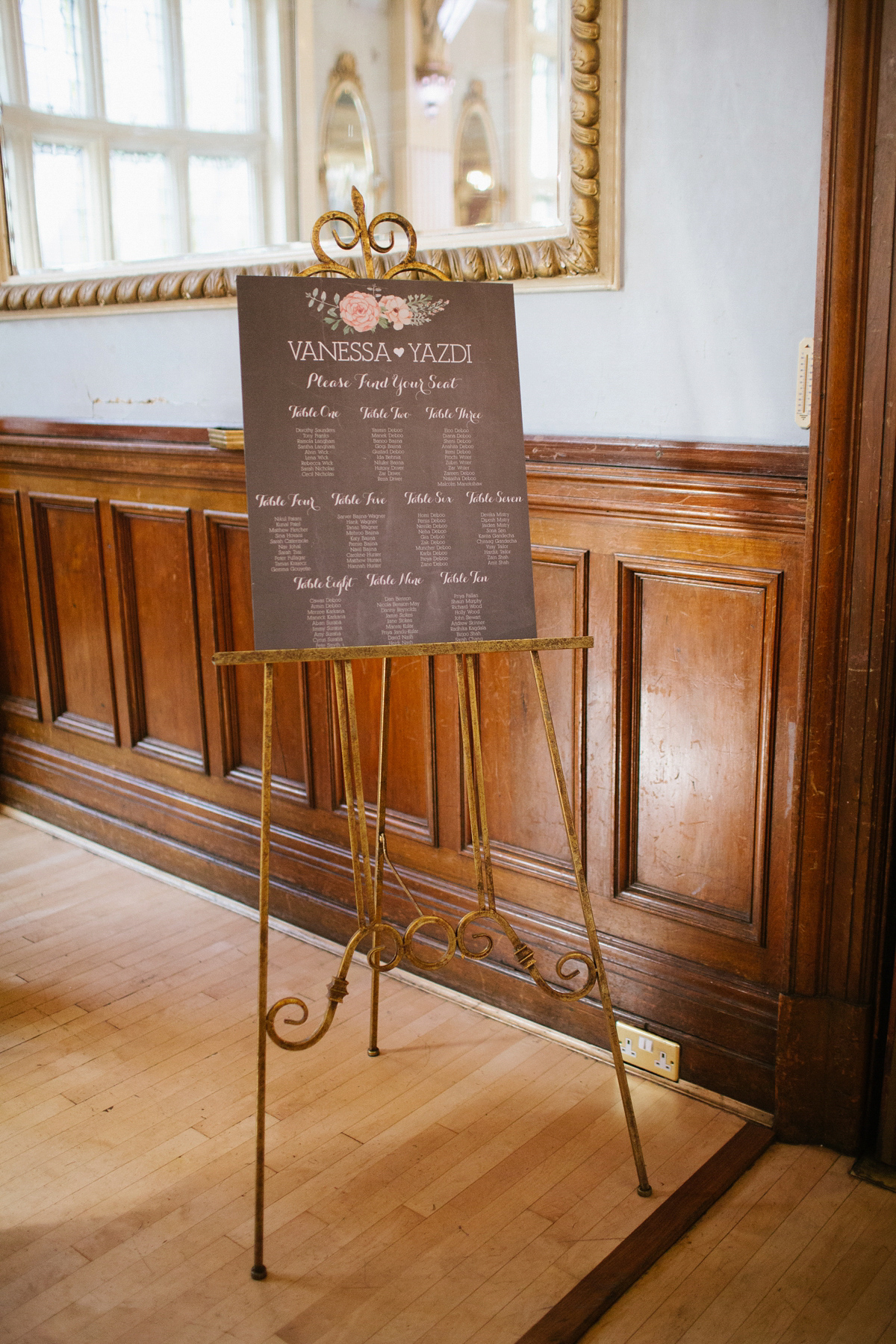 The tables looked incredibly elegant with white tablecloths, LED candles, white and green florals in tall vases and gold table numbers purchased from Ginger Ray, all in that beautiful and spacious hall.
Catering was by Green Leaf Catering.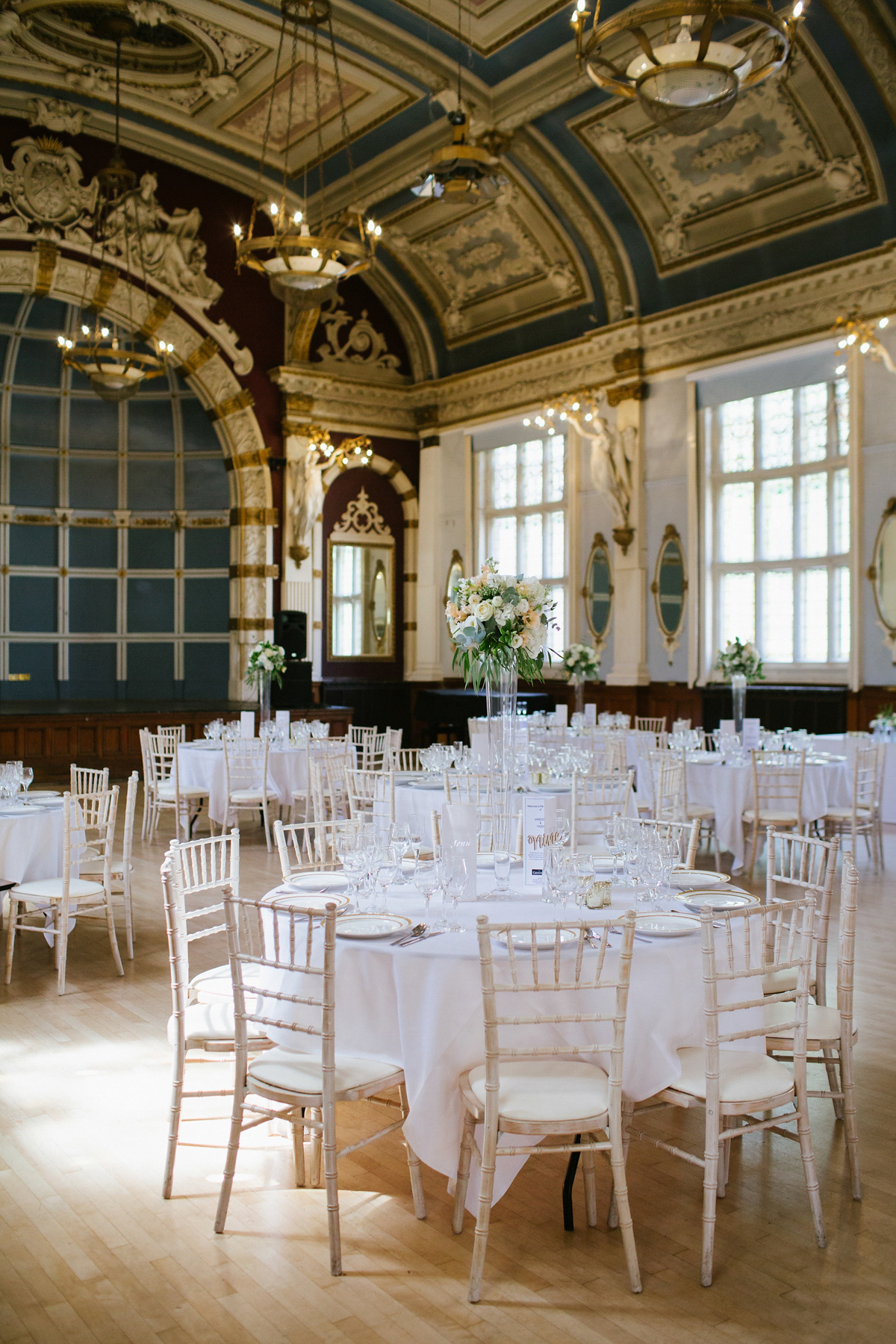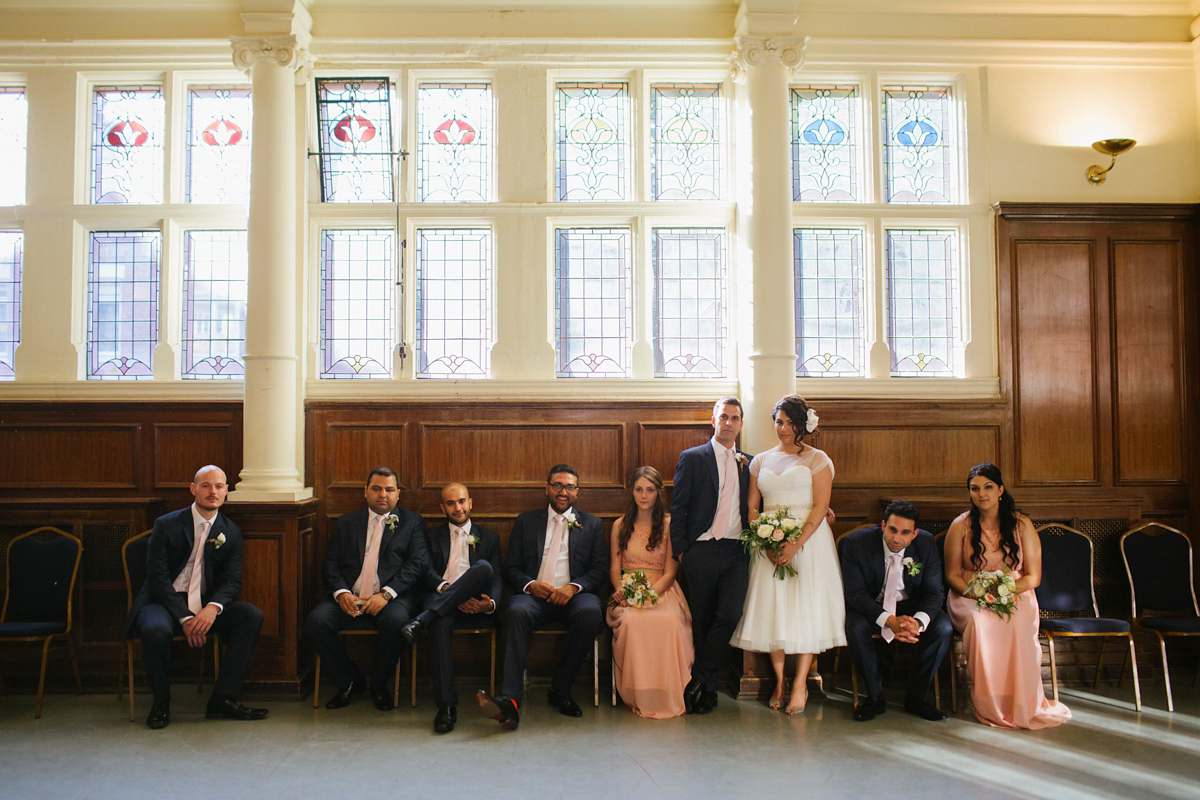 The cake was a three-tiered red velvet beauty by The Hummingbird Bakery, which I understand has a reputation for absolutely delicious bakery products.  I've never been myself, but one of my best friends makes a point of visiting whenever she is in London (and she's a cake aficionado, so they must be good).
"Again, we just wanted something simple, but classy.  Hummingbird Bakery cakes are just yummy."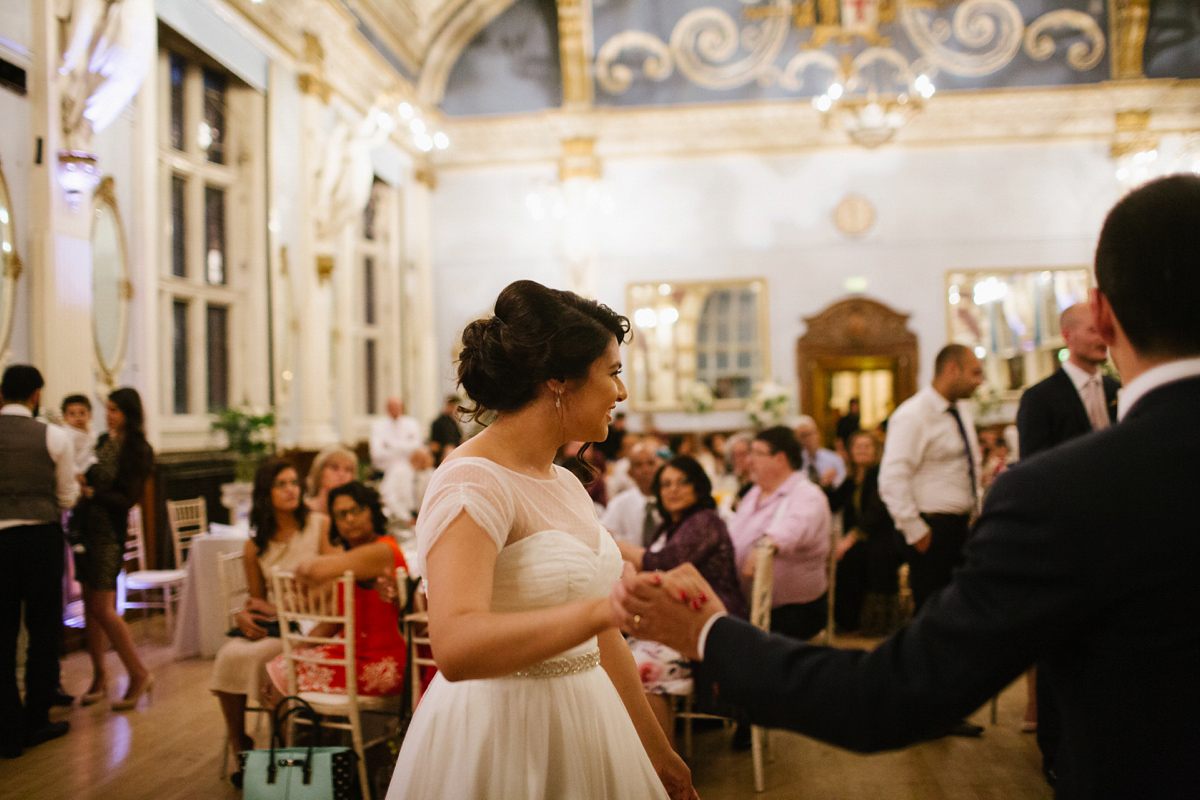 For entertainment the couple put together a Spotify playlist, as well as hiring a band called 'Silent Alarm' who they found through Tailored Entertainment.  Every looks as though they had an amazing time dancing the night away.
"They were great keeping everyone on the dance floor.  Guests have said it was like being at a gig."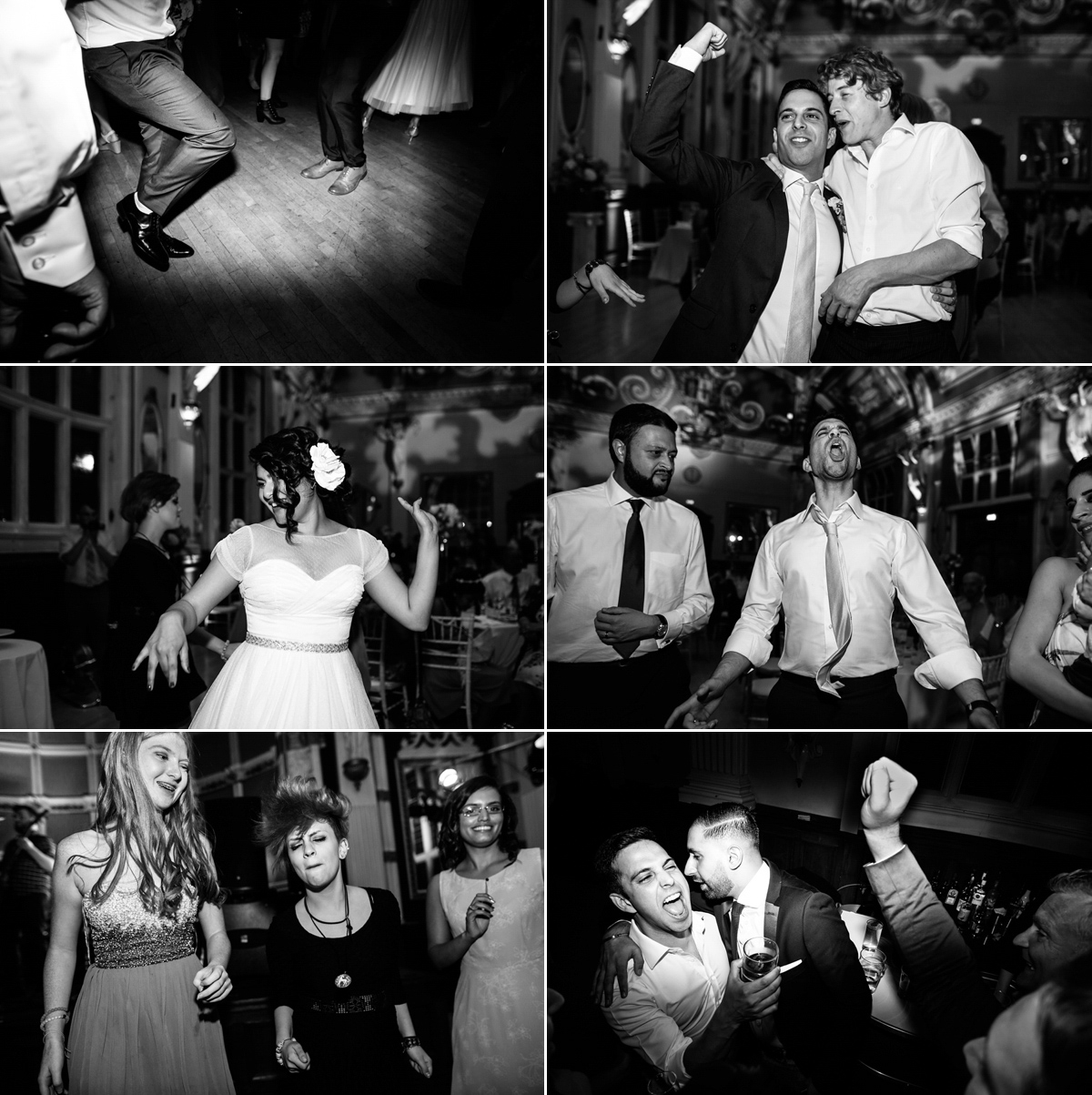 Words of Wedded Wisdom
"Make lists, assign jobs to tackle for you and your fiancé (we used the wunderlist app) and don't worry about the small things.  An organisation tip would be to create a spreadsheet with guests full names and addresses so you can record who's sent an RSVP, meals, the gifts you've been given and whether you've sent them a thank you afterwards."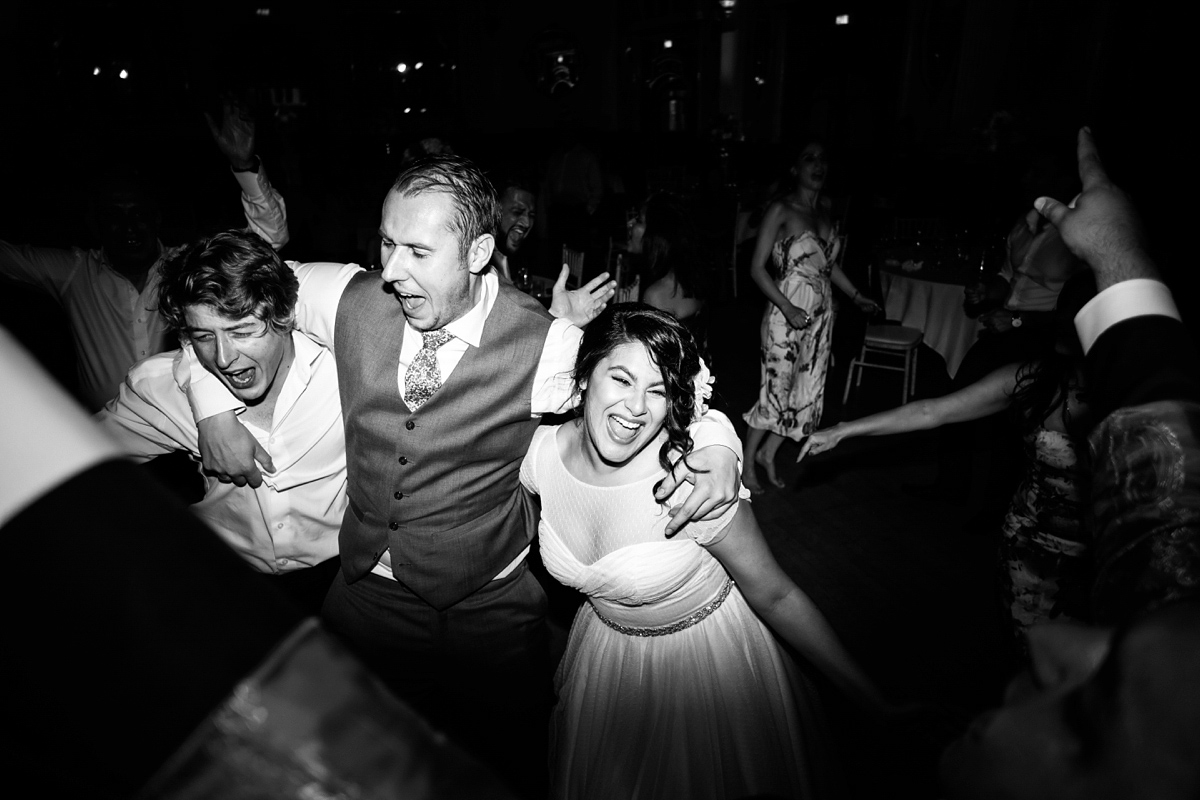 So many thanks to Emma Case and huge congratulations to Vanessa and Yazdi.  You can see more of Emma's beautiful, honest wedding photography here on Love My Dress.
Is anyone looking for a venue for their London wedding?  I've rather fallen in love with The Old Finsbury Town Hall myself – take a look here for some more weddings in this beautiful venue.
Happy reading!
S x