The weekend can be drastically amplified with provincial charm and pretty pastels, this is a proven fact. Today, we bring you all manner of rustic loveliness and soft, blush touches dancing in the late summer breeze. I'm not going to lie, its got me wistfully imagining warm grass and romantic strolls during that sorbet-toned onset of the champion of all seasons, Autumn.
Meet Gemma, a buyer and Darren, an accountant, a pair of long term lovebirds who planned a truly rural treat for their guests, using local produce and independent businesses in this most beautiful of countryside locations. Enjoying the search for a venue that gave them all of the feels, as soon as they visited The Langton Arms, Tarrant Monkton, they knew this was the place for them. Throw in a picture perfect church across the road and some friendly help from the local people and you've got yourself a day to remember (it was 17th September 2016, just FYI).
"As we'd been together quite a while and knew we didn't want a big wedding or much of a fuss we decided to do it within the year. The Langton Arms only had two dates left for 2016 so we snapped up the 17th September and were engaged for less than 8 months. At first I as a little stressed out at the concept of planning a wedding in such a short amount of time, but I was really surprised how easily it all came together. You'll find that your suppliers will recommend people they have worked with and before you know it you've hired and booked everything and created a wonderful team."
Photography by Steph Newton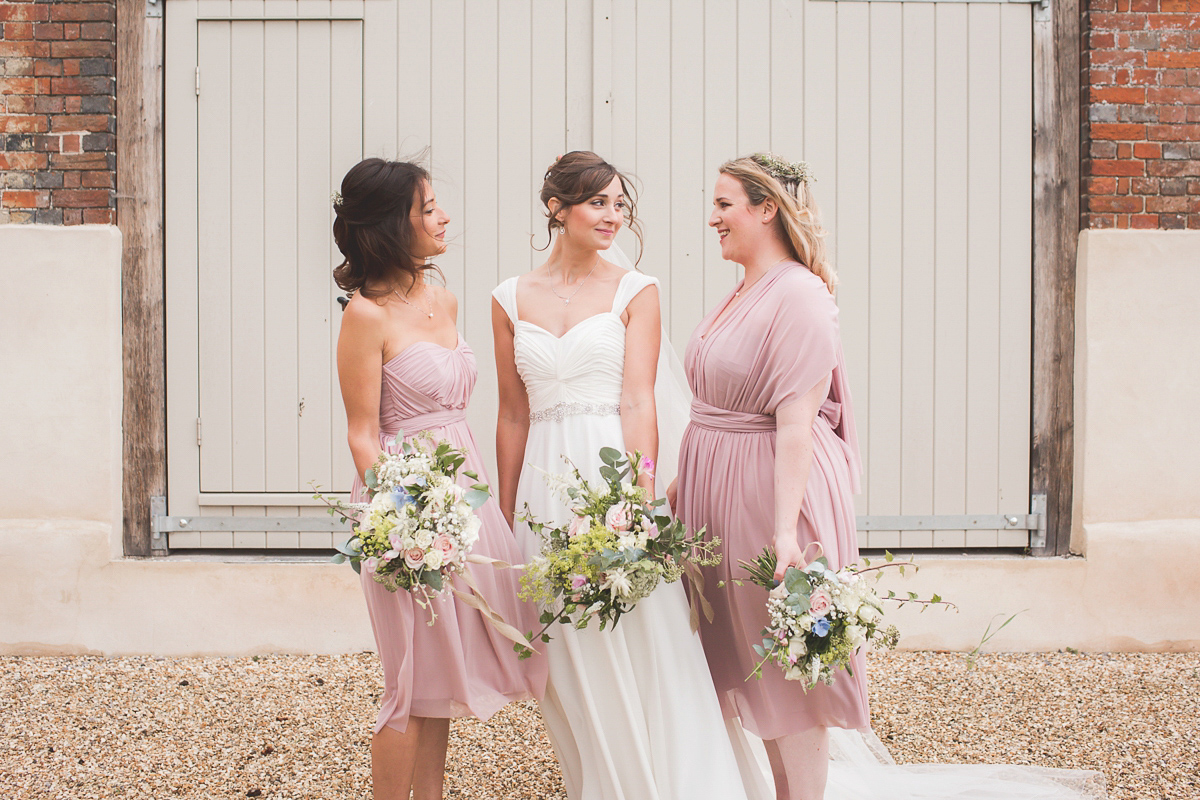 Sound advice! Recommend suppliers really are worth their weight in gold, and you can find a selection of our favourites on Little Book For Brides, a sumptuous site of brilliant and talented people who can help you achieve wedding glory.
Shopping at Ashton Rose Bridal Centre for her Alfred Angelo was a nostalgic experience as this is where Gemma shopped for her prom dress.
"I had in mind that I wanted quite a simple, elegant dress and tried on lots in different styles and fabrics, from tight fitting to big skirts. I got an amazing reaction from everyone in the shop when I tried on a tight lace dress but I just didn't feel right in it as lace seemed too heavy for me. I then started to try ones with chiffon skirts and realised that was the look I was after, simple and flowing. I finally tried on my dress  and when I came out of the dressing room my posture had changed, I was holding myself well and looked the most relaxed I had in any of them, that's how I knew it was the one for me. Everyone said it suited me well and it just seemed to represent me and my style. When we teamed it up with the long veil it made the look complete with the veil flowing into the train of the skirt."
Transforming into a blushing bride was made easy with a little help from Laura Mackenzie and Jackie Baxter.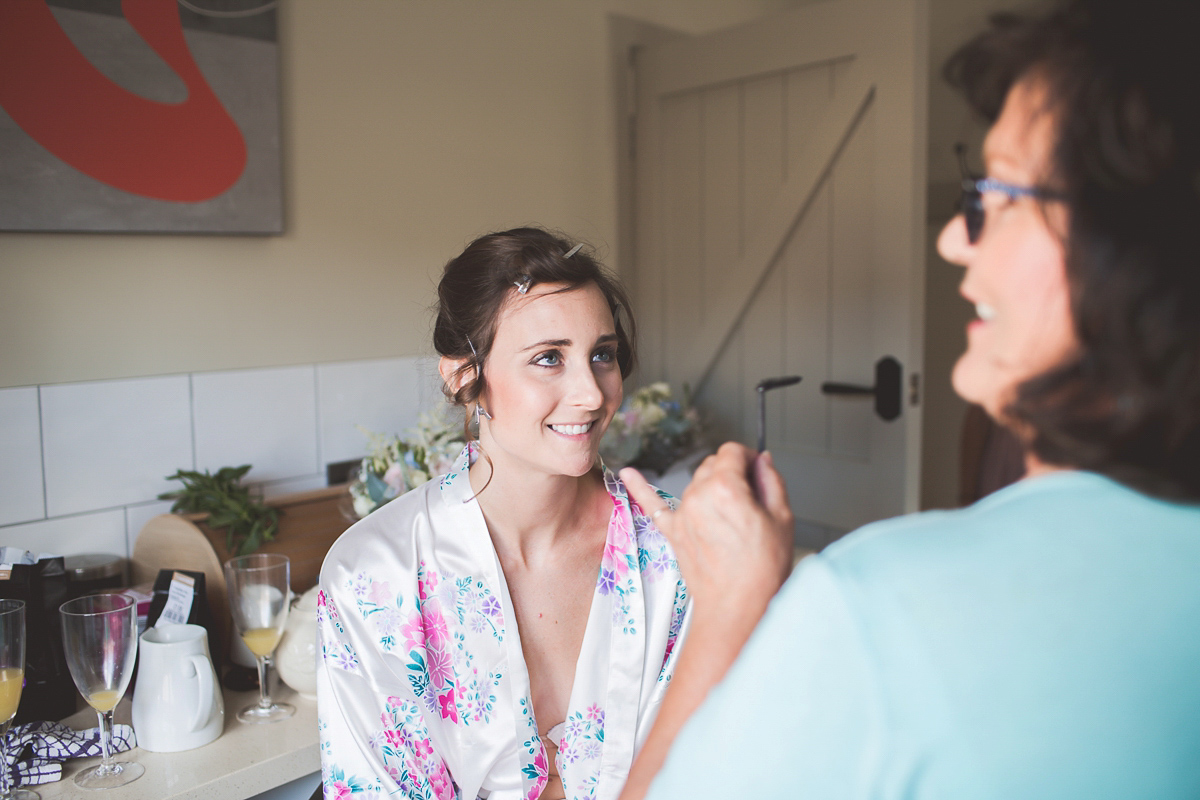 Not wanting to wear heels, Gemma chose some flats from Accessorize and donned fresh flowers in her hair, adding a delicate touch to her elegant look. Feeling oh so bridal in a stunning veil by Elizabeth Dickens led to Gemma forgetting to spritz her intended perfume 'Flora' by Gucci before she left for the church!
Thatched roofs and pretty pastel blooms really take some beating don't they?
Gemma knew that floral touches would work so well within her rustic, traditional theme and so went with two florists to ensure maximum flower power.
"I actually hired two florists, one to do the church and venue who are local to the church and Langton Arms called Florabunda in Blandford. I cannot rate them enough; they are very reasonably priced and did more flowers than I had asked for adding extra outside the church and inside. I'd asked for wild, country garden cottage flowers and that's exactly what we got."
"They are familiar with the church so knew how to brighten it and where the flowers would be best placed. My bouquets were done though a florist based in Wimborne called Carnival Flowers"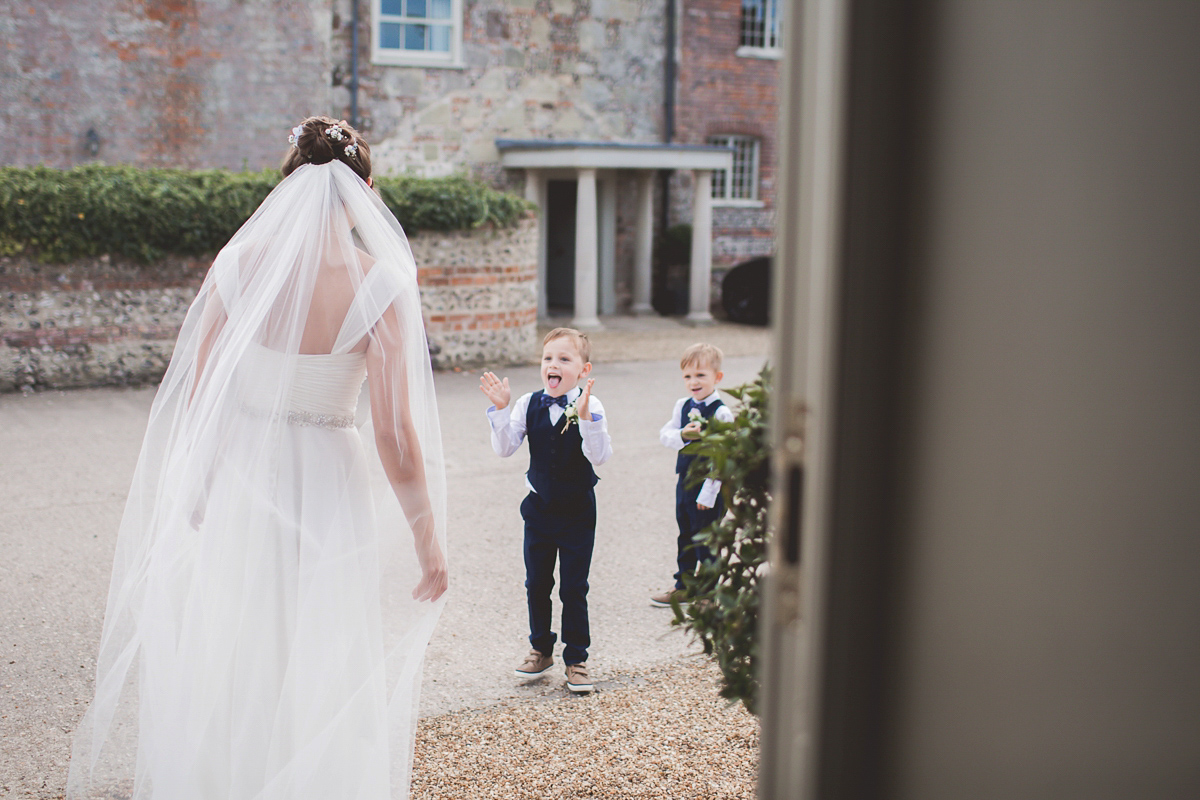 "We were torn at first as to where to have the wedding, in my home city, Hereford or Dorset where we live; it didn't take long to decide on Dorset, it has so much beautiful countryside as well as coastal offerings. We really wanted the wedding to be totally relaxed, not at all stuffy or formal so we were looking for somewhere where our guests could feel comfortable and have fun."
"We didn't hire an event planner, instead we took to the streets of Wimborne where we used to live and where there are an abundance of independent businesses. We managed to book the florist and honeymoon and order rings and cake pretty much on one street all with family owned local companies."
"My necklace has a bit of a story behind it. My aunty had seen it and bought it in 2012 (four years before the engagement) from Pleasance and Harper, Hereford.  She'd put it away until we got engaged and I knew nothing about it. Darren had chosen my engagement ring by himself and hadn't mentioned the style to anyone either."
"It turned out that the necklace was a perfect match to the ring! She gave it to me the night before we went to try dresses on and just couldn't believe they'd both chosen matching jewellery for me all those years apart!"
Bridesmaids were pretty in a pink that worked so well within the rustic atmosphere of The Langton Arms and I'm pretty sure ASOS dresses and quintessentially English brickwork is my new favourite combination.
"We looked at two venues before viewing The Langton Arms, Tarrant Monkton, Dorset . It's the most picturesque thatched pub in a secluded country village."
"The lead up to the pub is stunning, crossing a ford and passing a handful of the most beautiful thatched cottages. As soon as we saw it we knew we wanted to have our wedding there."
"The owner, Barbara Cossins, showed us around and we loved the true country feel to the pub making us feel so welcome and as if we were the only couple to marry there (even though they've been holding weddings there for 20 years). We liked the fact that it's a family run business using local suppliers, they even have their own butchery and won 'The Taste of Dorset Best Meat Producer' in 2015. We chatted through all of the details whilst drinking coffee in front of the fire in one of the cosy bars and knew it had the atmosphere we were looking for."
"We also fell in love with the church opposite the pub, All Saints Church, Tarrant Monkton, a truly rural village church.  As soon we got home we called the vicar to check the date and booked both the church and The Langton Arms that evening."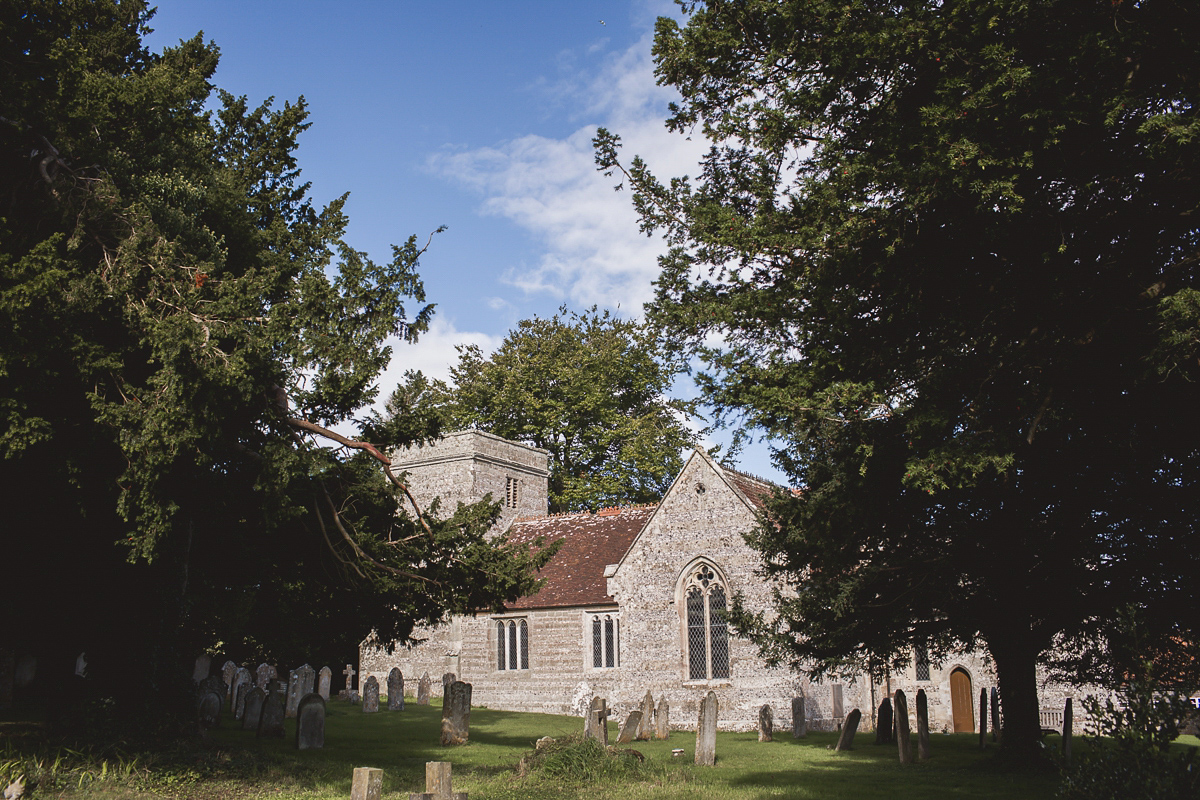 All Saints Church, Tarrant Monkton matched the country cottage look wonderfully and was a befittingly elegant space to tie the knot. Groom Darren rocked a blue suit from Moss Bros 'Tailor Me' Range and shoes from Russell & Bromley as he waited for his bride.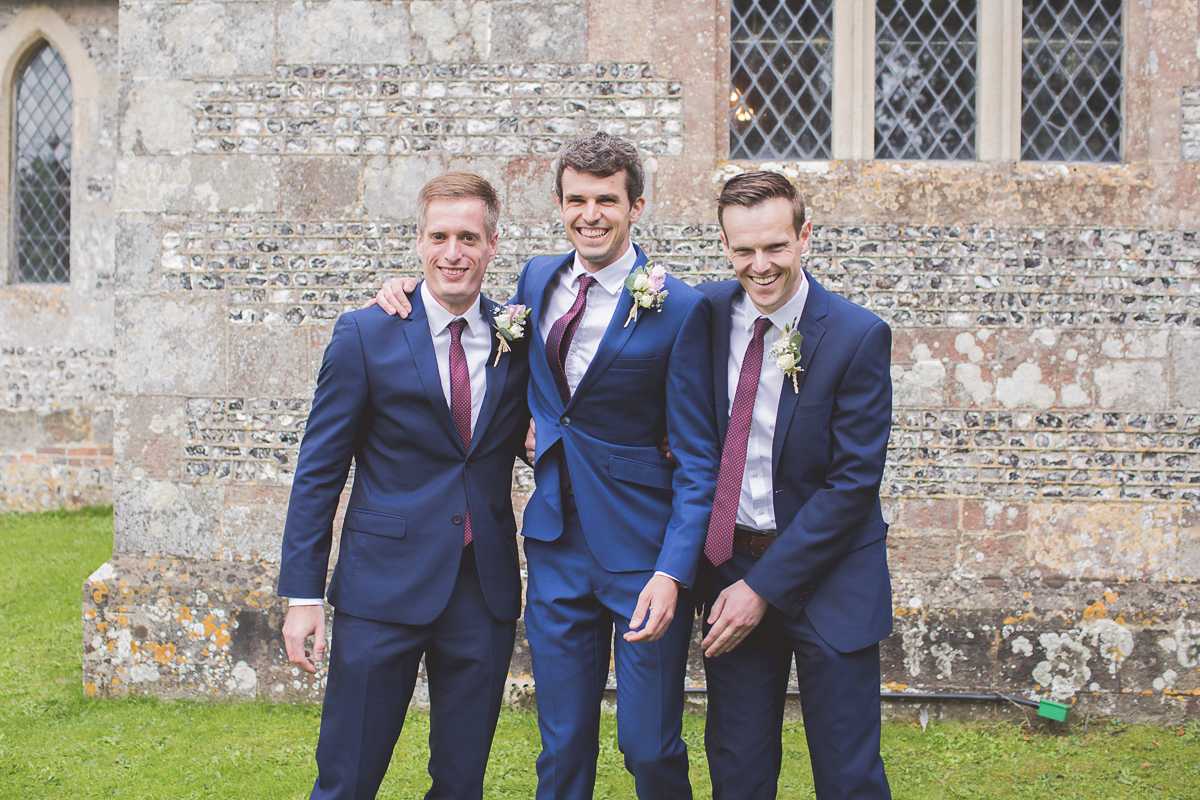 Gemma's stepdad accompanied her down the aisle to the traditional wedding march played by the church organist (did you just hum it too?). I've been informed that certain guests were in stitches over the use of the word 'sexual', making the service a memorable one.
"We met at Bournemouth Uni 10 years ago almost to the date of the wedding. We've been living together properly for 6 years, which has been quite busy setting ourselves up with jobs and our house so the time has flown."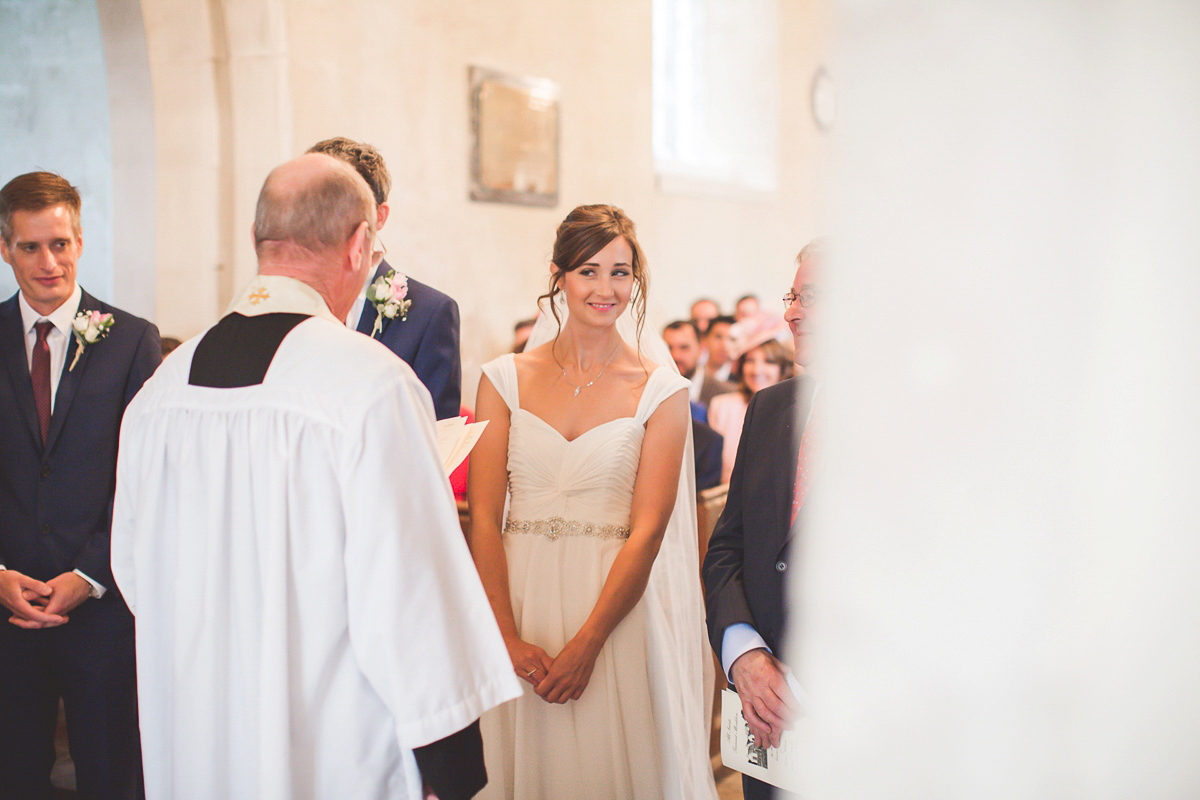 "We got engaged on the 23rd of Jan 2016, Darren had planned the engagement as a surprise. We went for a walk which we quite often do at the weekends. We went to Hambledon Hill in Child Okeford, North Dorset, usually a quiet spot, however when we got there we found ourselves in the middle of Hunt! Darren insisted we continued with the walk even though I asked to go home about 5 times as being followed by 100 galloping horses and about 15 hounds wasn't ideal and to be honest, terrifying!"
"We managed to shake them off and got to the top of the hill where he proposed. He then told me he'd booked a room and meal at The Fontmell, Fontmell Magna which he had everything packed in the car for. He was wearing a ski jacket even though it was mild, at this point he started pulling out my perfume, face cream, hair brush and other items he'd couldn't pack the night before so had shoved in his pockets before we left the house. We went to the Fontmell and drank champagne all evening."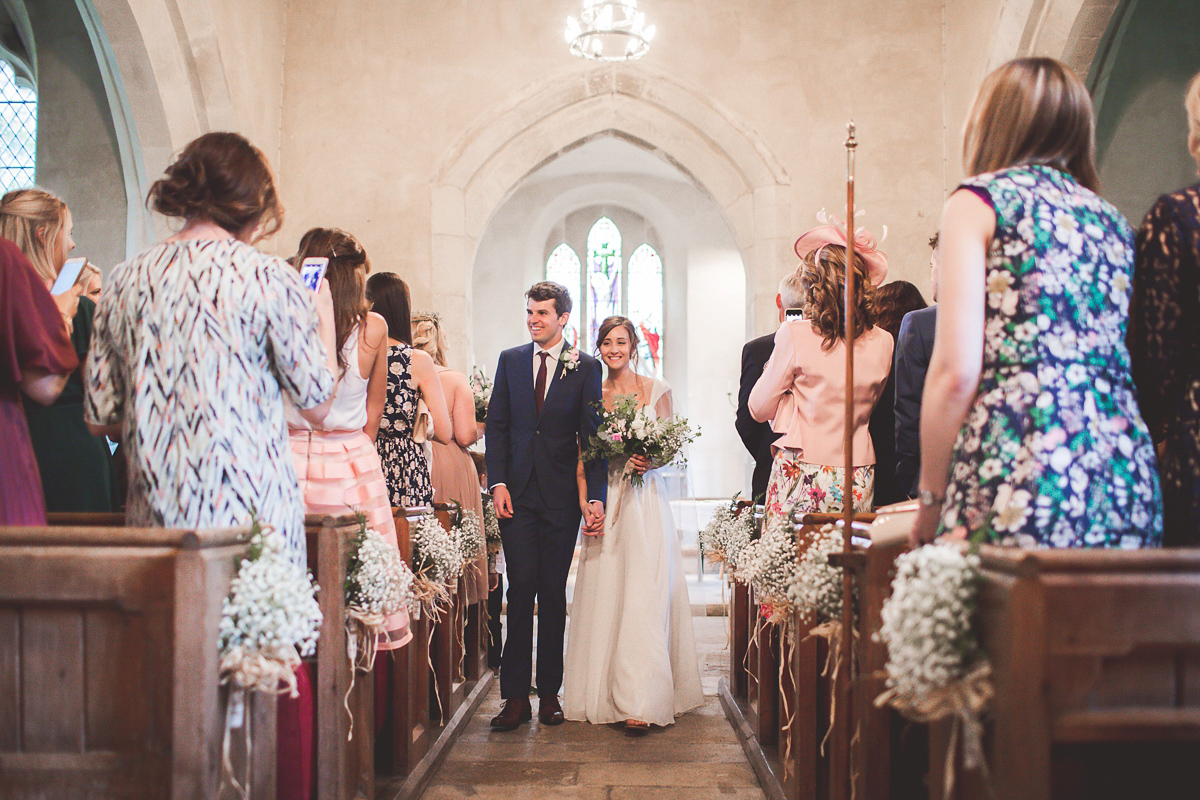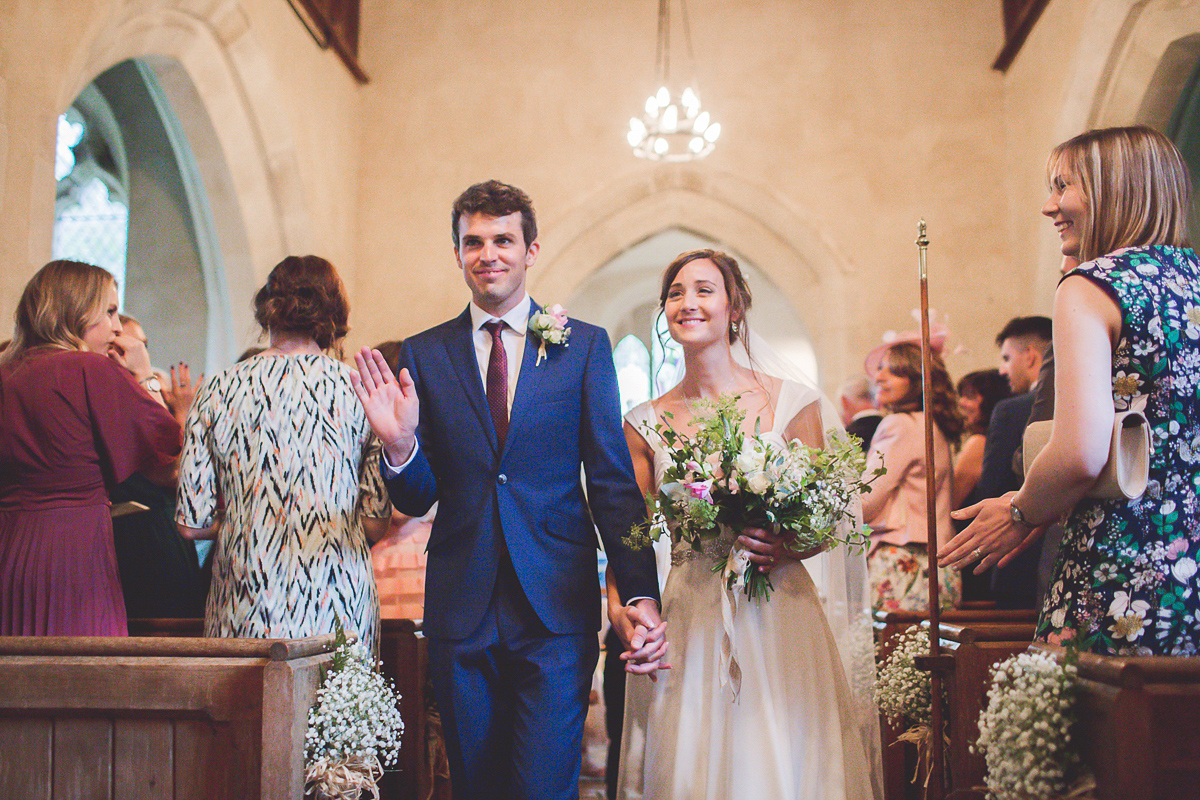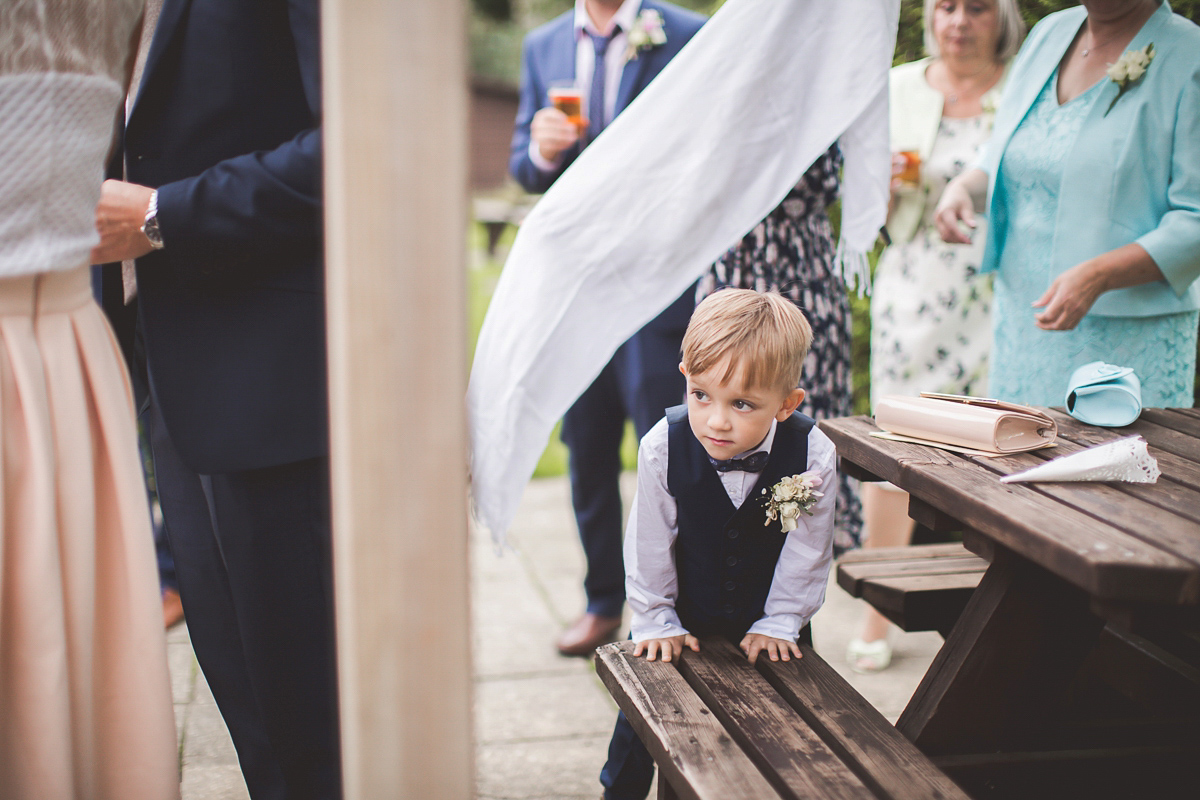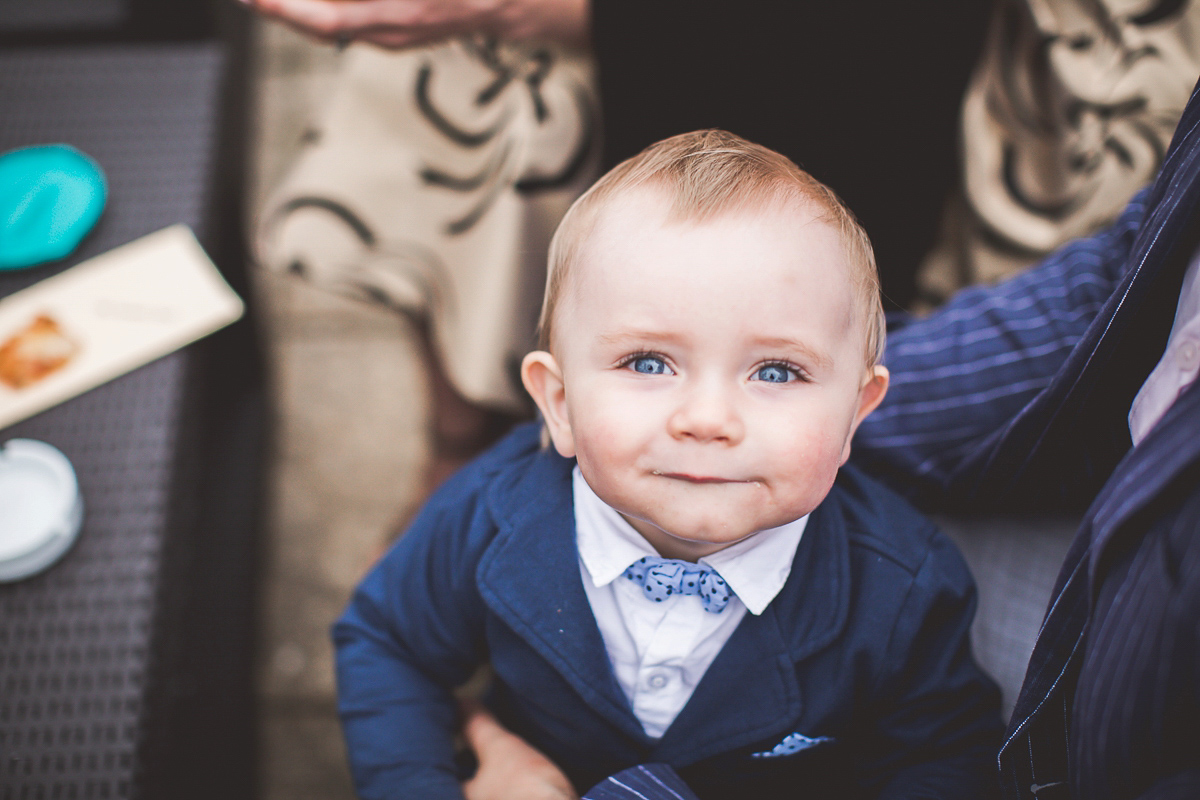 My first thought upon looking through these images, was how beautifully the light has been captured. Light can transport us back in time, evoke specific feelings and, lets face it, make or break a photograph. Steph Newton Photography has used the September radiance to frame the day and illuminate such happiness, as well as showcasing the finer details (Love My Dress loves a detail, so thanks Steph).
"We had seen two photographers but we weren't overly keen on their style. A friend then recommended Steph to us as she had done their wedding. Her portfolio was exactly what we were after, contemporary yet timeless. Her style is very consistent and each photo is edited in the same way."
"We also loved that Steph captures real moments and truly told the story of the day, you could almost feel the atmosphere looking through the albums. It was a pleasure having Steph with us in the morning getting ready and during the day. Steph caught such beautiful moments and reactions."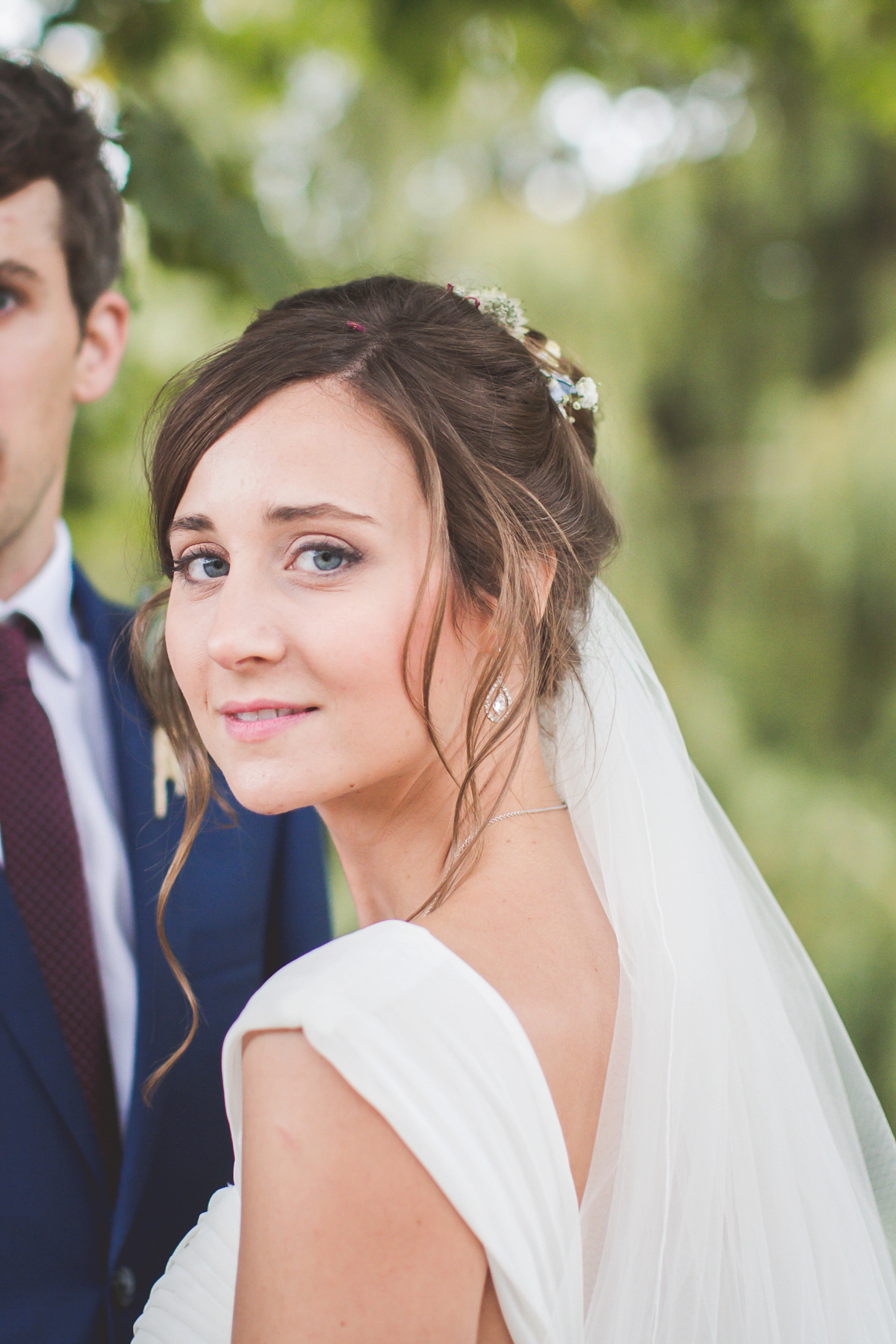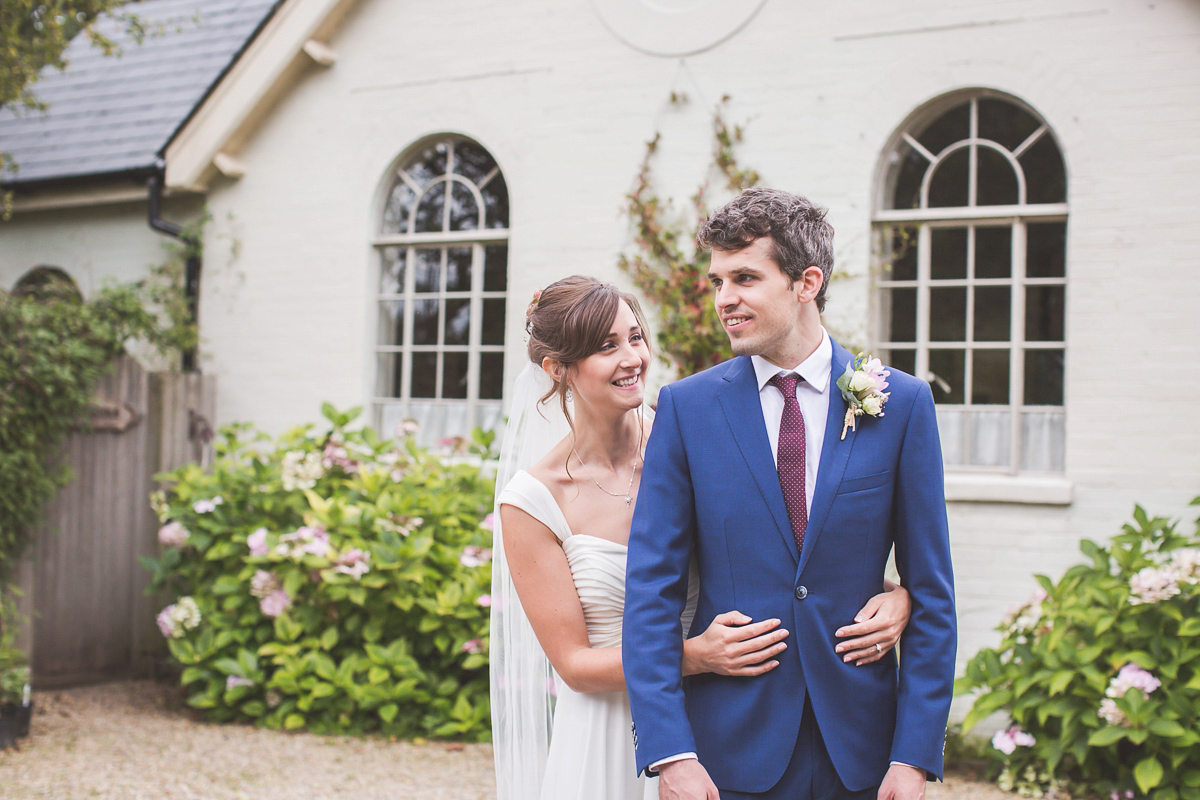 Heading to The Langton Arms as husband and wife, it was time to revel in Gemma's hand crafted goodness in the form of bunting, pom-poms and rustic touches. You can find more homespun inspiration here, and I highly recommend taking a look at the bold and beautiful celebration I shared a few weeks ago .
Not just a beautiful bride, Gemma has some great tips for keeping to a budget and getting stuck into making your own favours!
"I bought a stamp set from Hobbycraft to make the stationary. The name places doubled up as favours. I bought 100 jars from Amazon and filled them with sweets, then used the left over fabric from the bunting to top the lids. I bought brown luggage tags and stamped people's names and then tied them around the lid with raffia, So easy and looked great! I used the stamp set again to make the table plan."
"I spent quite a lot of time crafting bunting leading up to the wedding, I would make it in the evenings or take batches home at weekends to get my mum to help. One Saturday I had my mum, aunt and gran over to help, however my 91 year old gran refused to work and just ate the tea and biscuits. The fabric was bought from Hobbycraft."
"Something we did that worked really well was rather than have the champagne for the toasts brought out per glass, we bought a magnum of champagne for each table, these got brought out and everyone popped them together which was fun. The people who wanted to drink it could, and others that just wanted a little bit could just pour enough to sip."
"I made a card box, tea light holders with the left over sweet jars and decorated Dowe Egbert coffee jars for the centre piece flower vases. I bought a ladder in a charity shop and painted it to display the table plan and used tin cans for flowers. I bought a few decorations from Ginger Ray for finishing touches such as the garlands I used on the top table and above the bar, I also put a few pom poms in the garden. I borrowed a large light up heart from my mother in law, it looked great on the card table and lit up the area to write the guest book."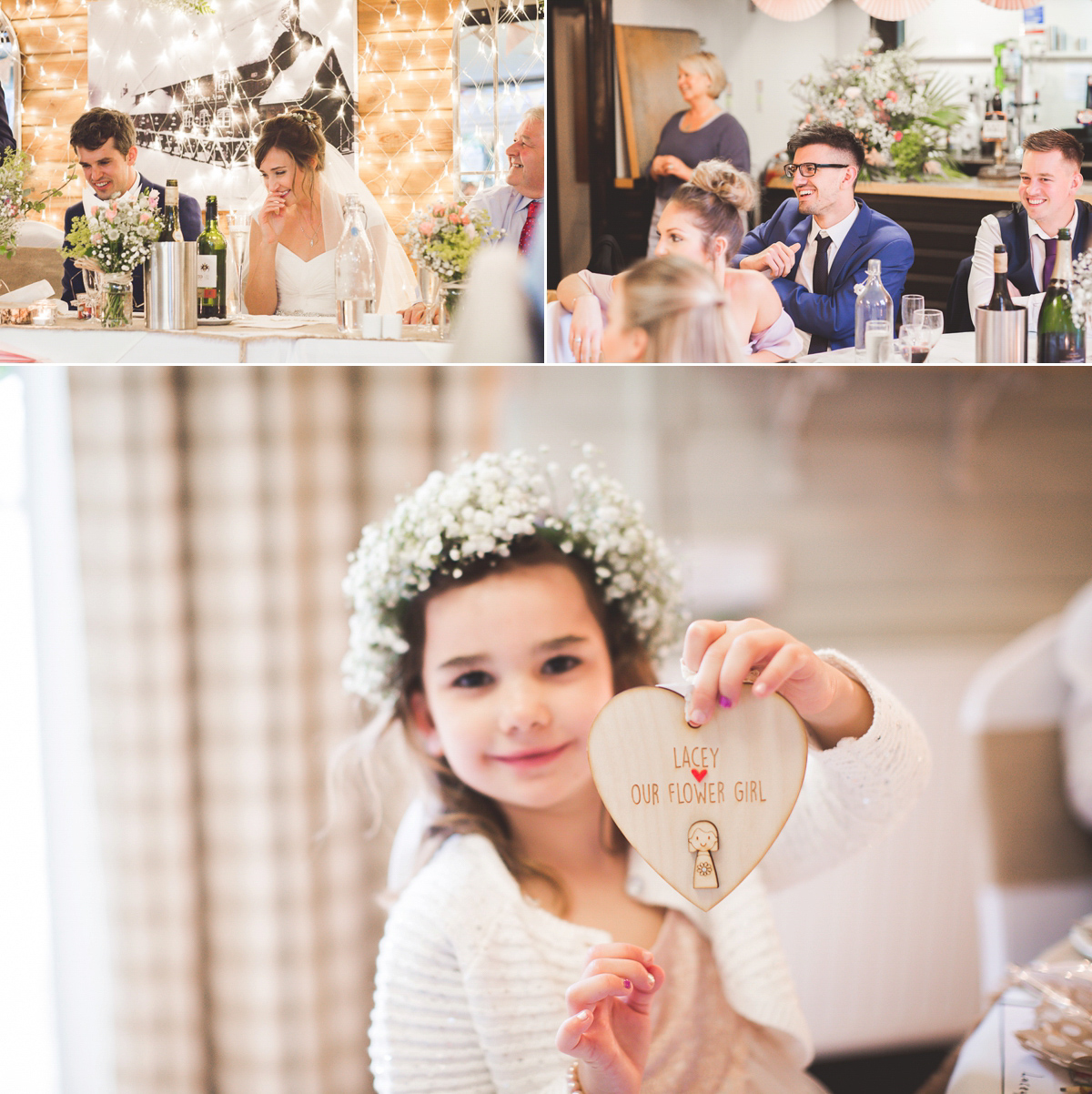 Words of Wedded Wisdom
"A wedding is what you and you partner want it to be, try not worry about impressing or pleasing anyone. Your guests know you, your styles and what you're like; our guests were really impressed and felt so relaxed because we had kept the day true our personalities. For us it was about getting the right people there and the right atmosphere, that's what made the wedding."
Hear hear Gemma! Thinking of the intended atmosphere is a great way to begin your wedding planning journey, it certainly helped me solidify my excited pinterest-board like mind when nailing down exactly what I wanted from my day. Its been a total treat sharing in all of this sun-drenched charm today, huge thanks must go to happy couple Gemma and Darren, and of course Steph Newton Photography.
Enjoy every second of your weekend my lovelies, I've got the even-more-amazing-in-real-life Emily D and her darling fiancé Lawrence coming to stay in with me in Cornwall, and I'm not quite sure I can put into words how excited I am!
Muchos Love,
Emily C x