Karine and Tom tied the knot on 17th July at The Asylum Chapel – an incredible venue ripe in the essence of decayed  decadence. It played the perfect, textural backdrop for these gorgeous images taken by Heather Shuker of Eclection Photography and film, created by Gione de Silva – suppliers we recommend most highly through our Little Book For Brides wedding directory. Which, by the way, if you haven't bookmarked yet, you really need to.
"Tom and I met at university in 2012. We got engaged four years later in the autumn of 2016 and then got married on the 16th of February 2016 at islington town hall with only two close friends in attendance. I am from Lebanon and Tom is from London, so it wasn't really feasible to get everyone together in London in February on short notice, especially friends and family that had to travel all the way from Beirut, Paris and the U.S. We decided to throw a wedding party and a church blessing on the 17th of July so that we could celebrate our marriage with everyone."
Film by Gione de Silva
"Our photographer Heather Shuker of Eclection Photography was excellent at capturing our day. She made sure the mood of our photos perfectly reflected the atmosphere in the room. She has a great understanding of light and incorporates it beautifully in photos. She was especially good at making sure all the right moments were captured, even though she had to somewhat compete with the overenthusiastic Lebanese guests and their camera phones! Heather was supported by second shooter, Paula Broome."
Images by Eclection Photography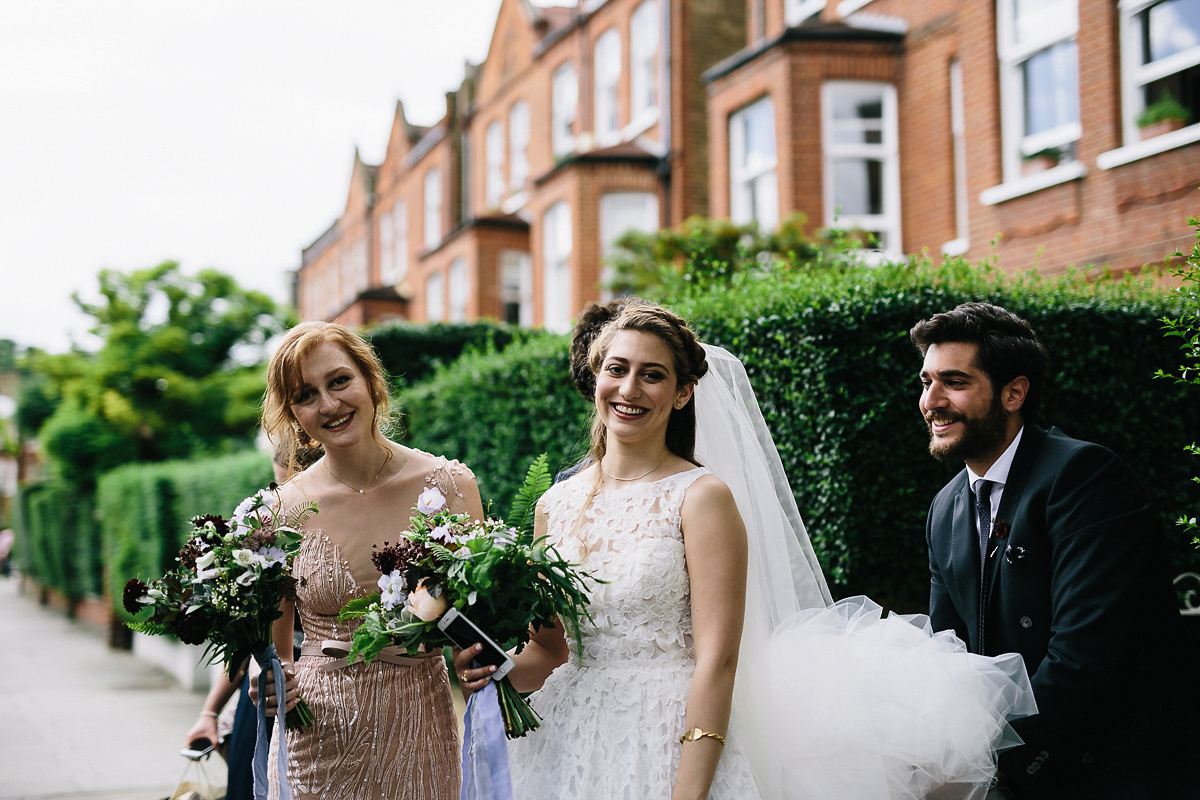 "My Dress is called Lake by Amsale. I bought it from a bridal boutique in Beirut called: L'Atelier Blanc. The dress was entirely made of pretty floral corded lace cut-outs , so it was very sheer and light. As soon as I tried it on the first time I felt like myself in it. I also pictured it at our chapel, and it made sense there."
"The negative spaces between the flowers on the fabric made me think of how the stained-glass windows made the light flood into the room in separate beams. I added a layer of tulle to the skirt and wore it to the ceremony, but then took it off to keep it light for dancing."
"I wore Elie Saab – the fragrance is purely mediterranean: orange blossom and jasmine. To me, this smells like home."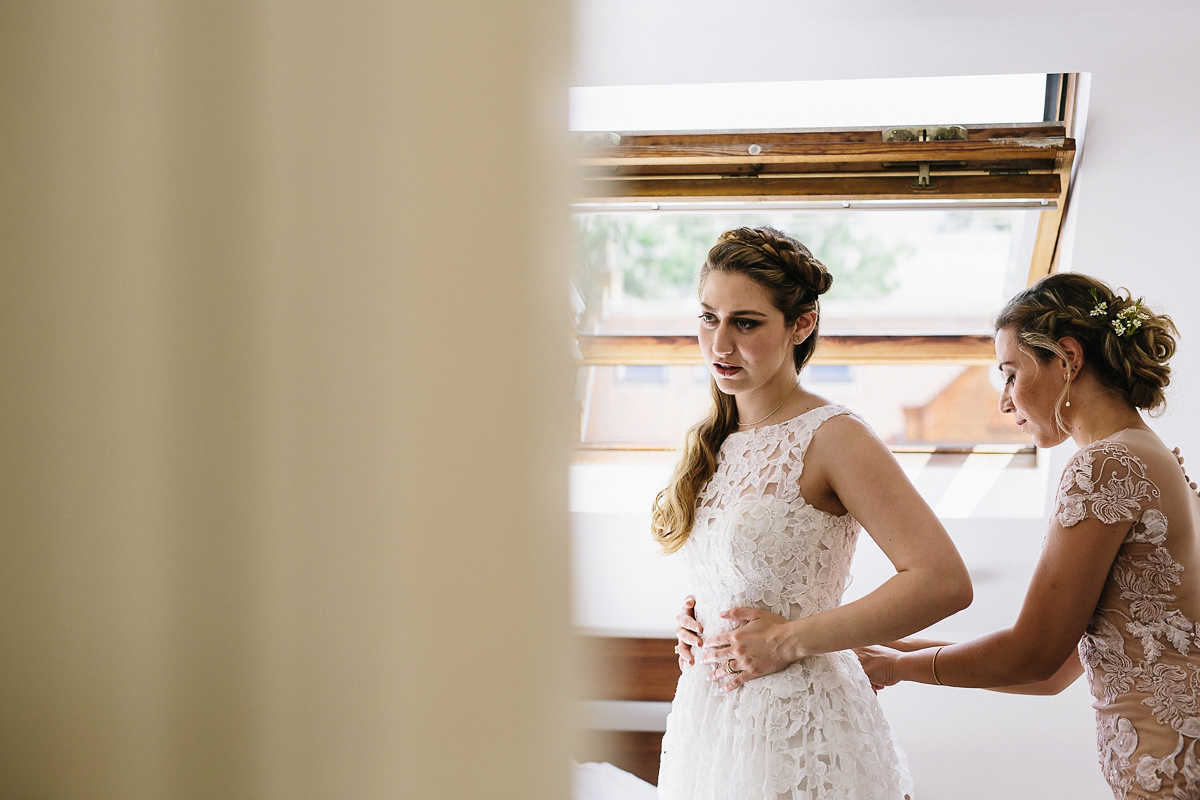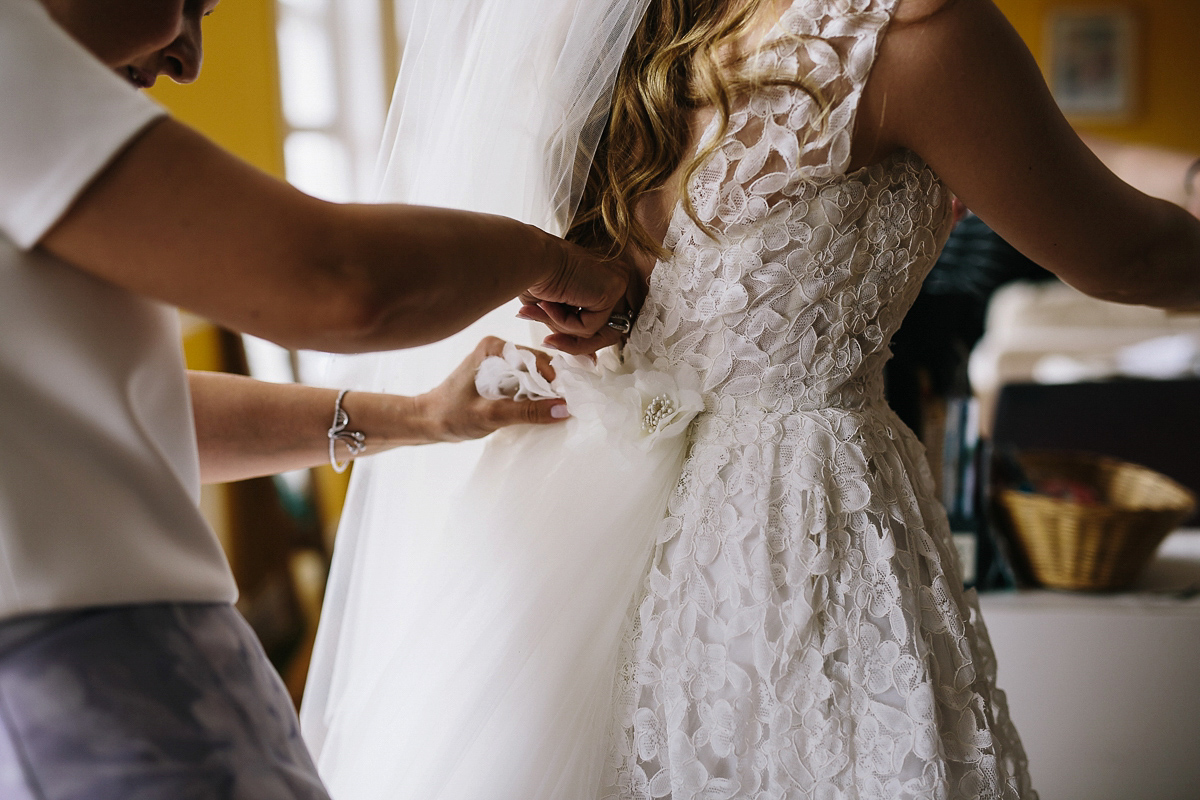 "The accessories I wore included an antique seed pearl necklace from a market in north London. It is very delicate and the pearls are minute. I wore an heirloom gold bracelet belonging to my great-grandma that my mother offered me on the morning of my wedding day. My earrings were also purchased from an antique market."
"They are two golden swallows dotted with seed pearls, that used to be attached to the same Victorian brooch. I had them separated and made into earrings to go with the necklace. I wore my wedding band and my engagement ring which was an antique opal and diamonds toi et moi style victorian ring."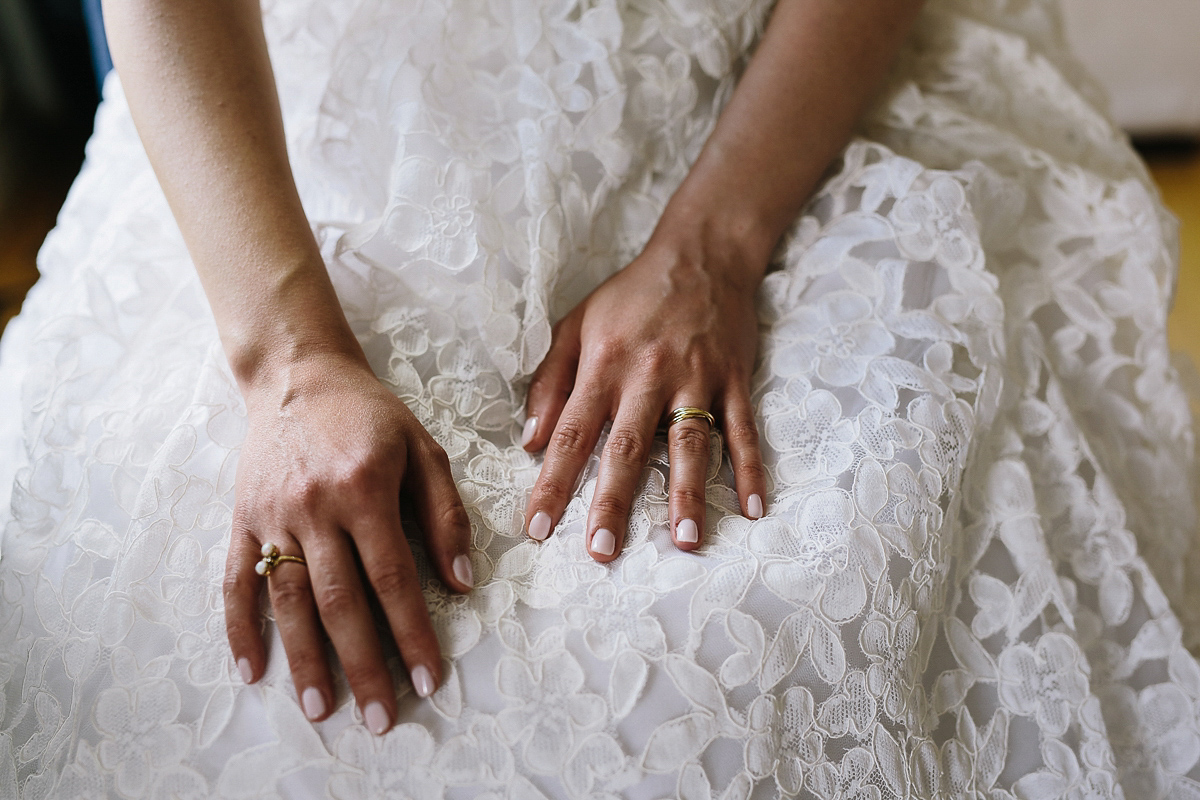 "I made my own shoes! I have made shoes in the past after having taken a shoemaking class, and thought that I would give it a go. I made my wedding shoes out of light dusty blue suede and added some pearl beaded-lace to the heals. They turned out just as I had wanted them and were very comfortable to wear."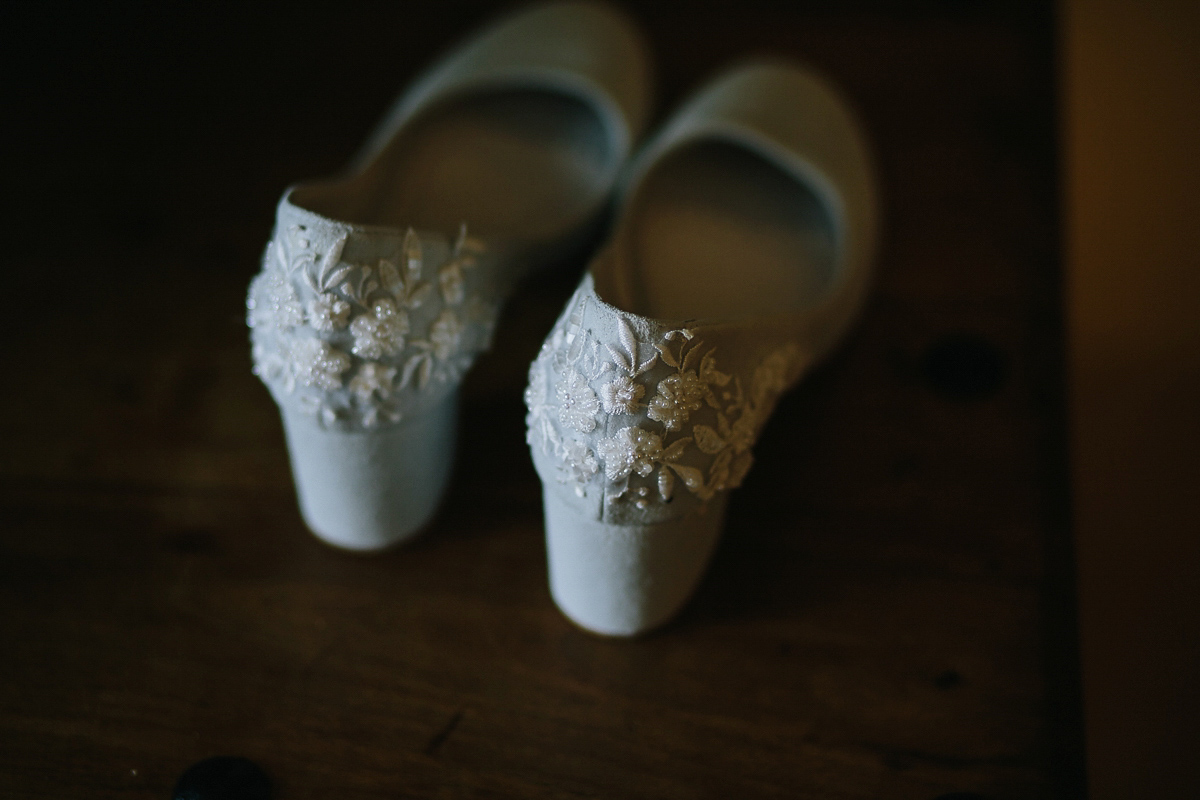 "I stamped mine and Tom's initials to the outsole as well as our wedding date. Making my shoes was by far the least stressful part of wedding planning for me!"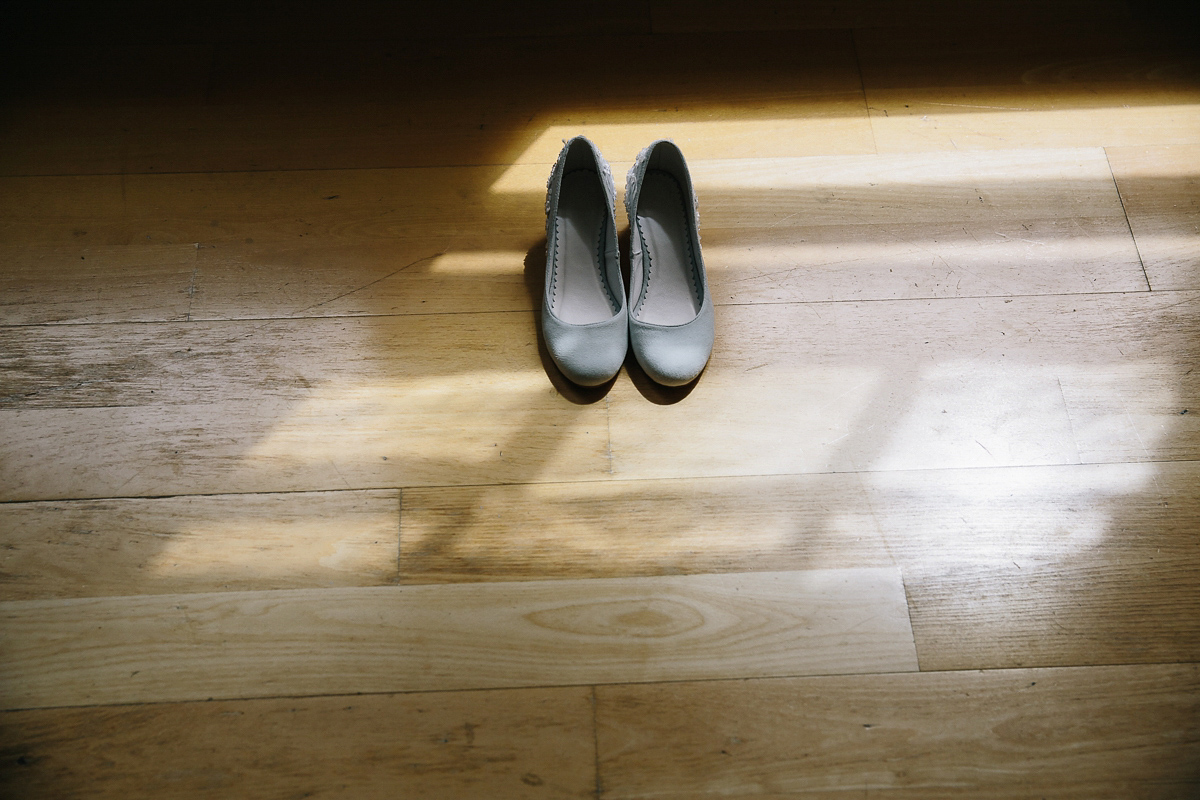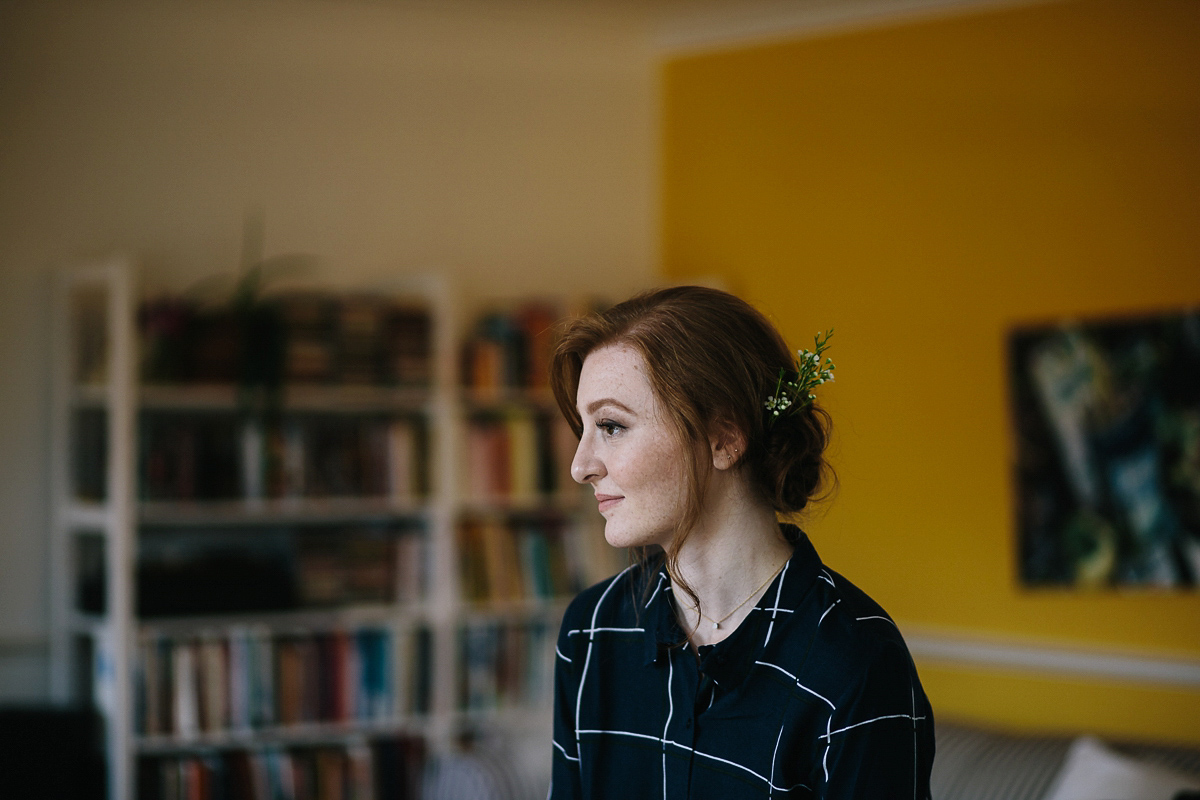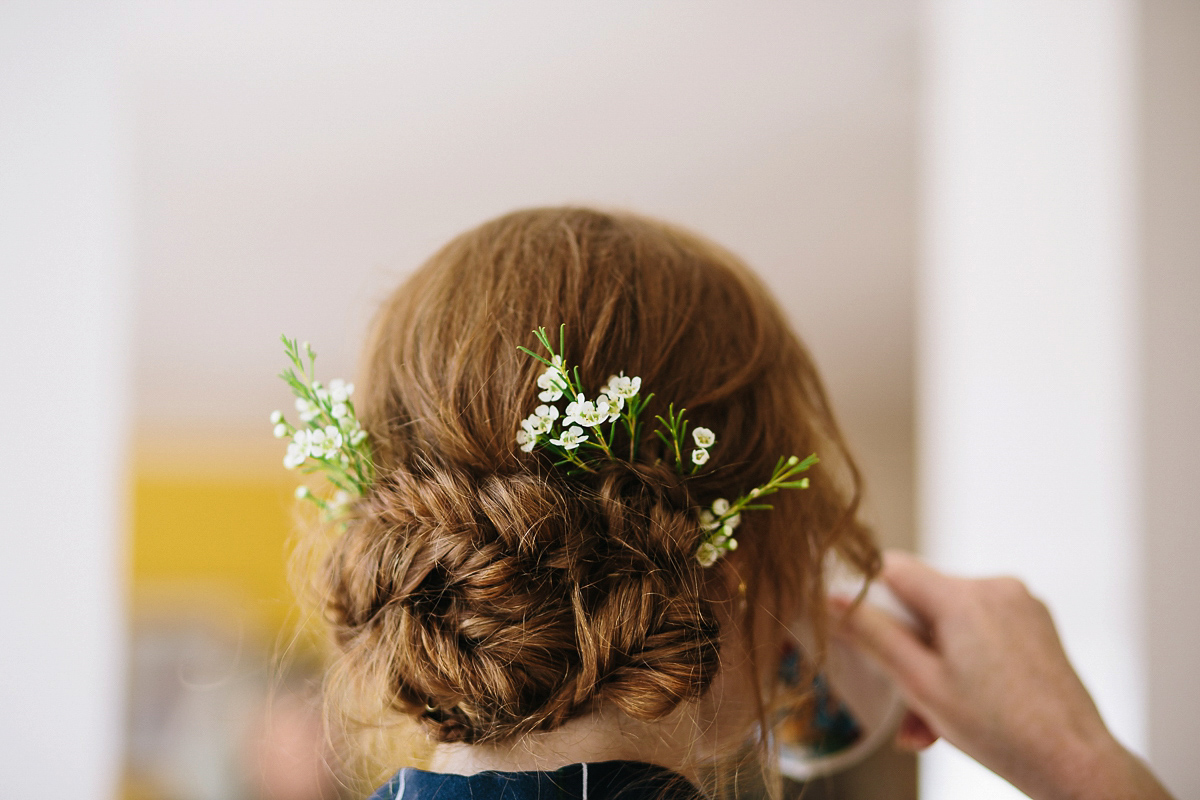 "Both of my sisters wore custom-made peachy-pink sheer lace dresses by Maison Roula. Tom's sister wore a navy blue Monsoon dress.  The bridesmaids also wore natural waxflower buds (Chamelaucium) in their hair."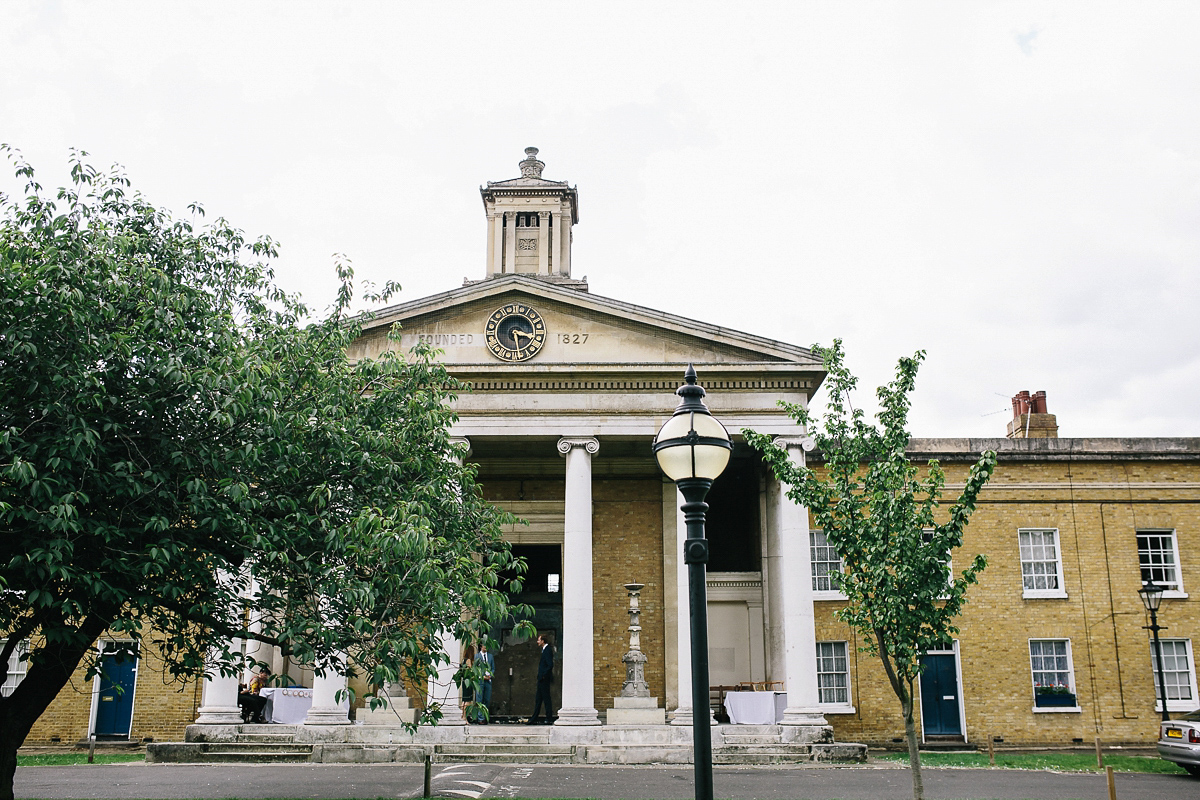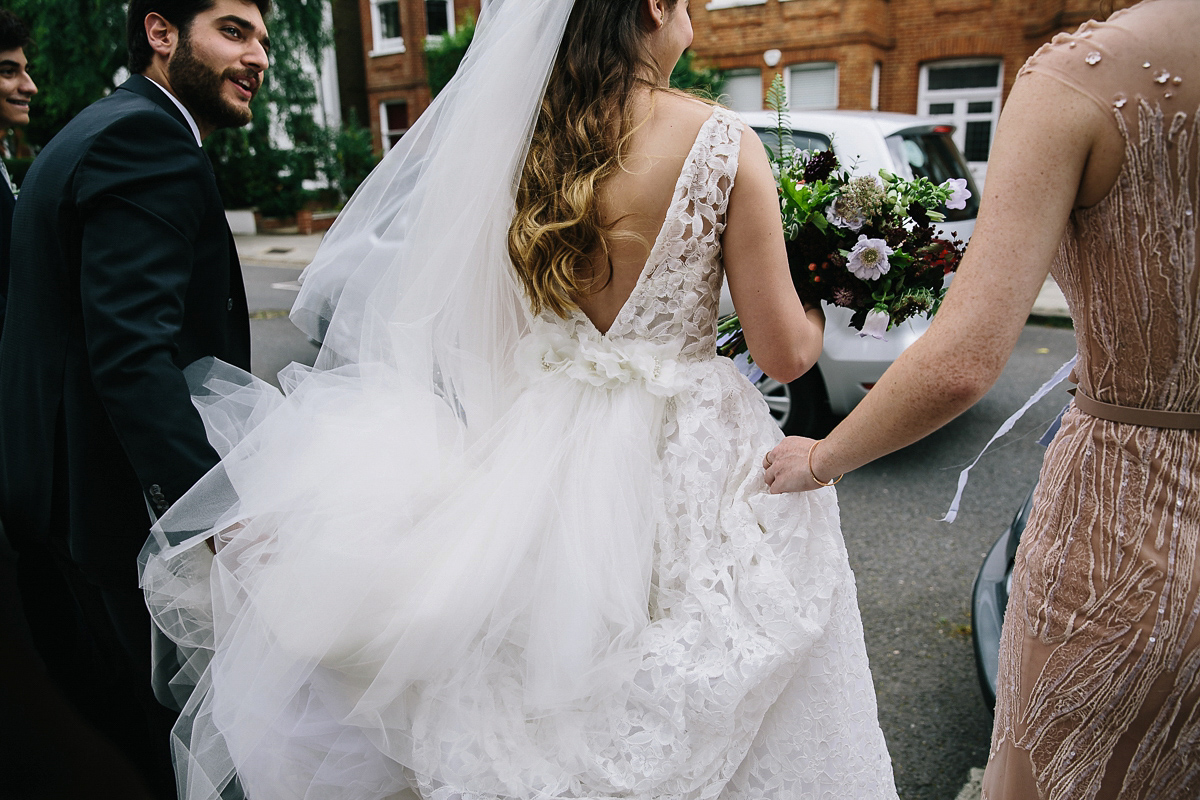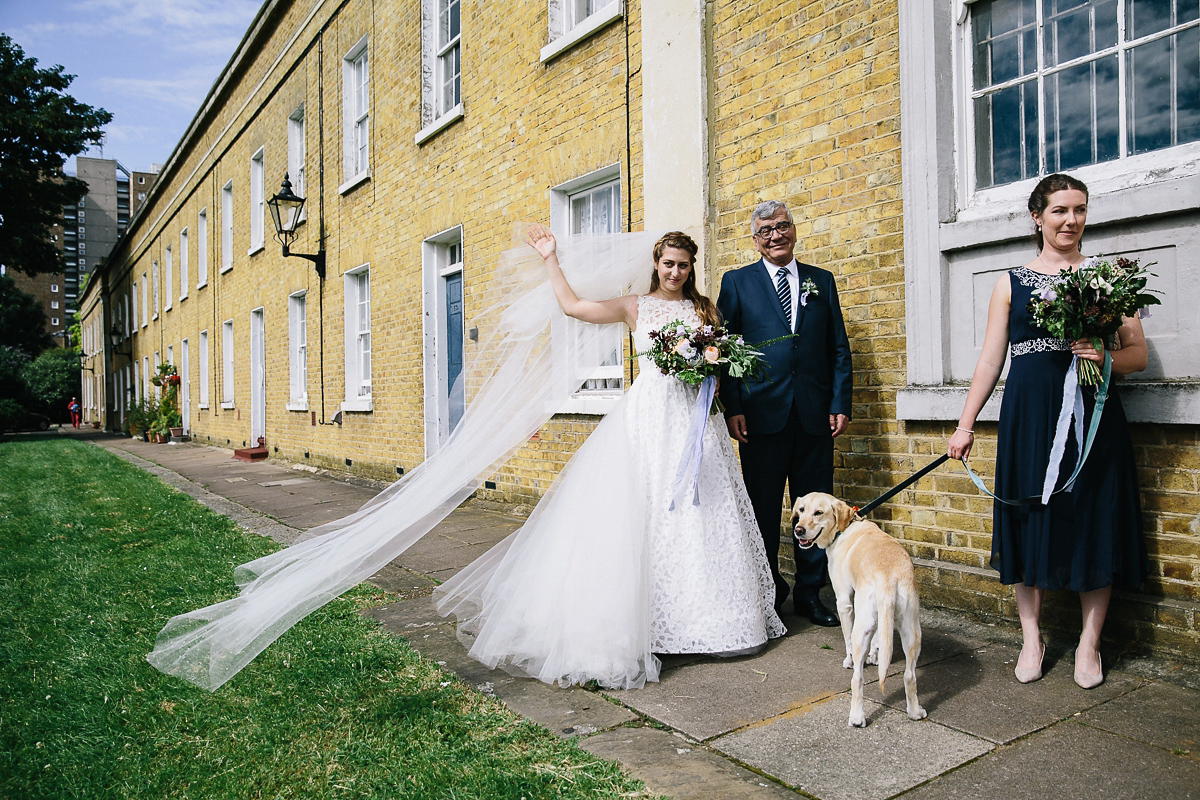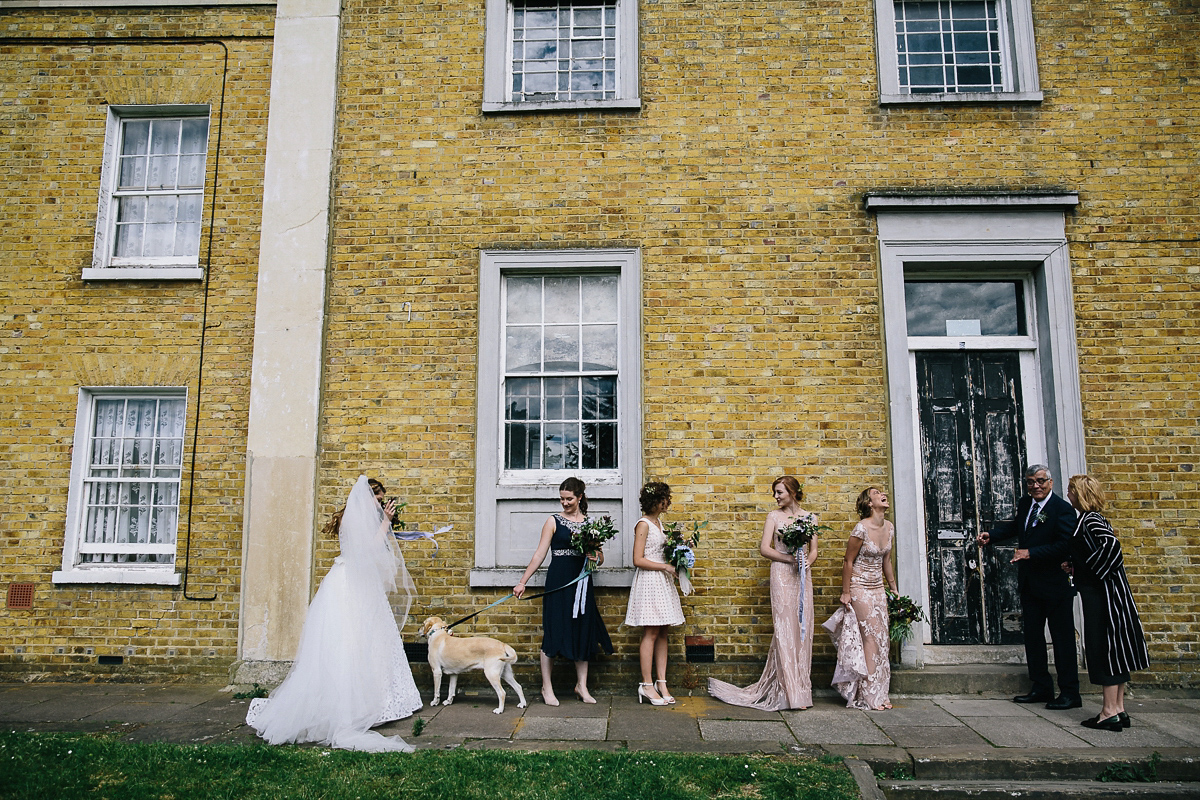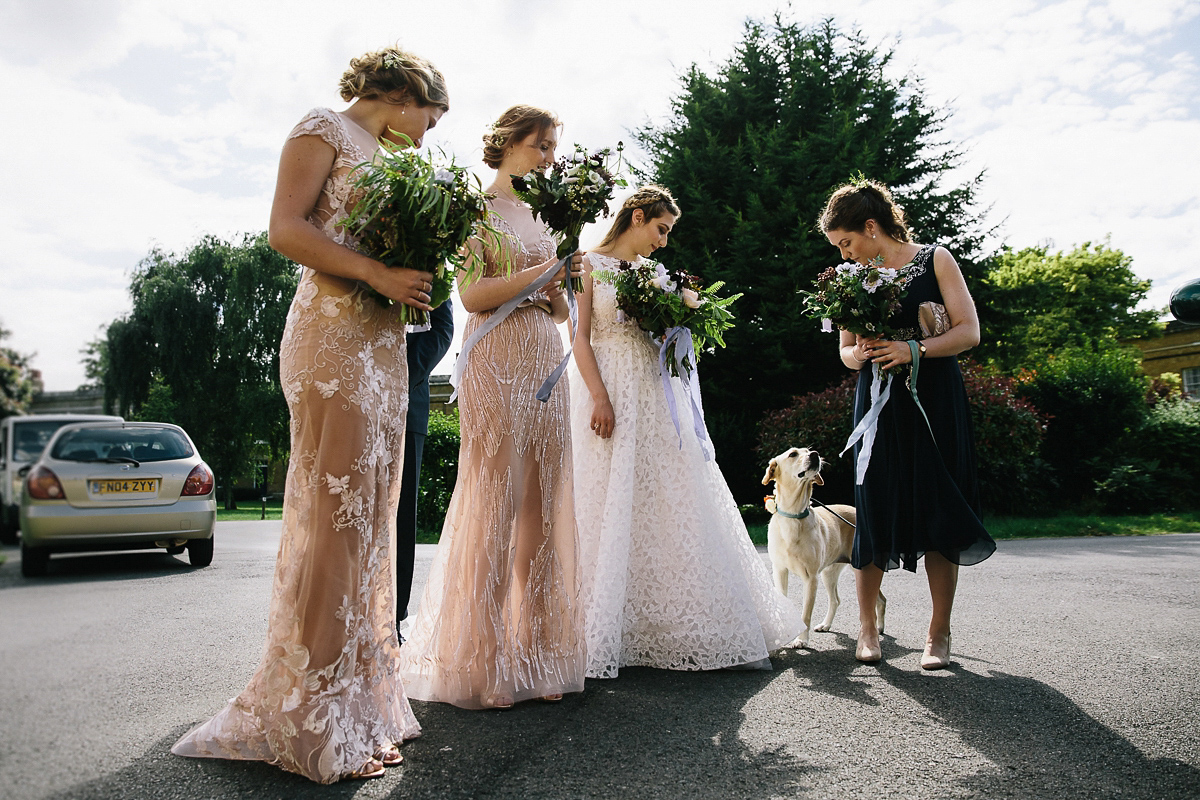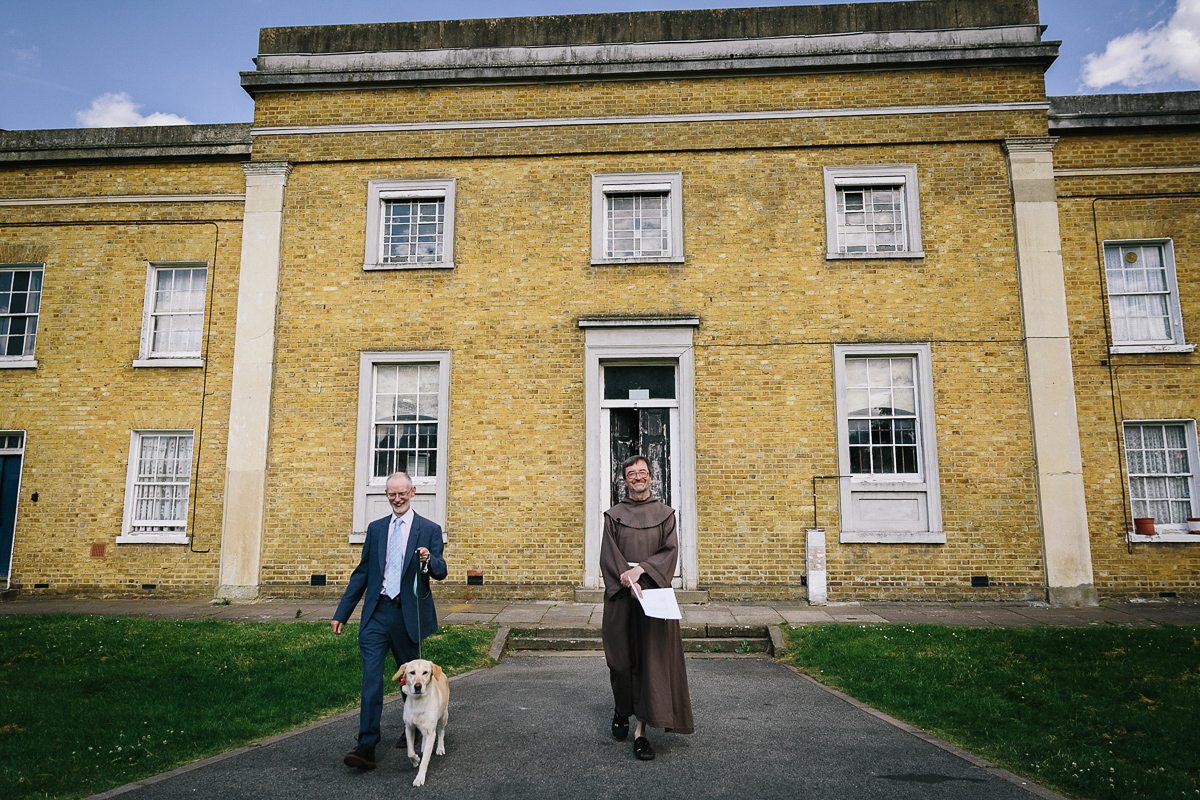 "We chose Red Eden Olive to do our flowers. They are the resident florists at Brunswick House, so they knew their way around the venue and had a great eye for what floral arrangements accentuate the eccentricity of the space. We opted for wildflowers because they suited the rustic feel of both venues."
"I decided really early on that I wanted the bouquets and arrangements to be asymmetrical, with lots of foliage, and a great mix of blooms, buds and berries."
"The men's buttonholes were made out of a single mini succulent plant. For the ceremony, we had two large urns at the altar with trailing leaves, as well as cascading greenery all around the back curve of the chapel."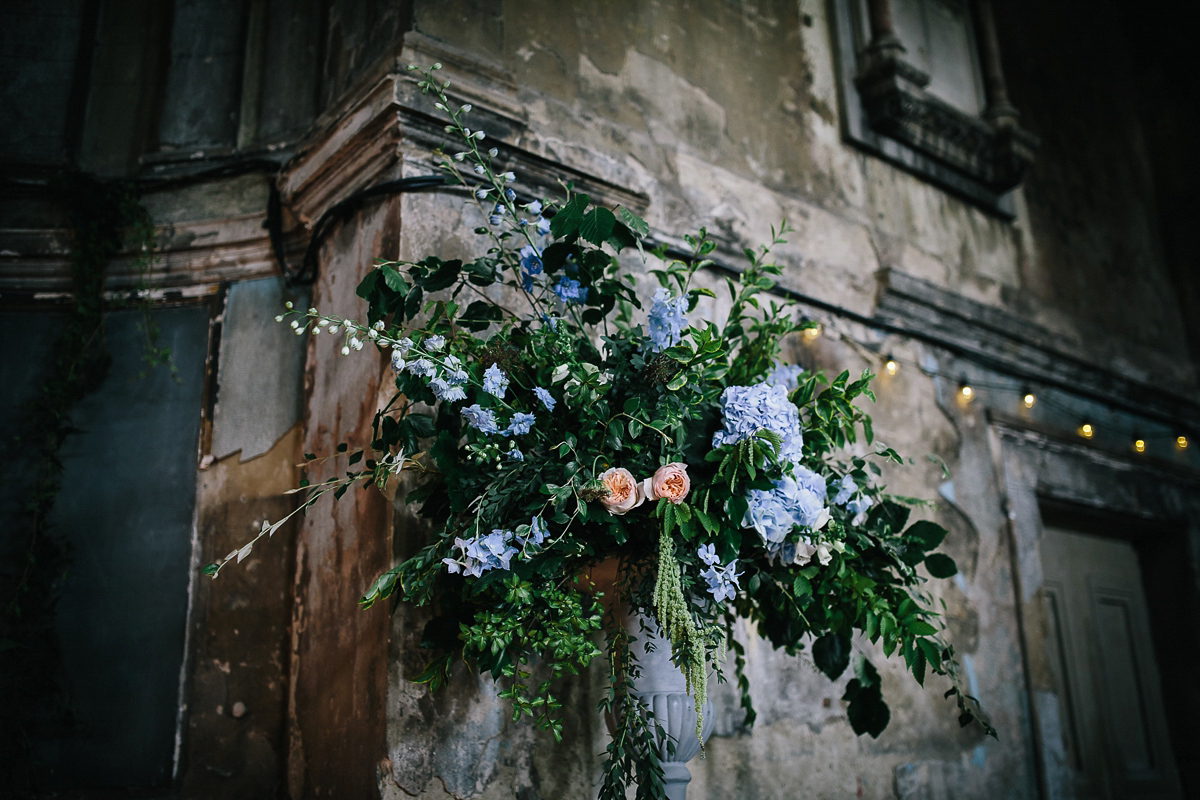 "The altar was covered with many candles and the sides of the chapel had string lights lining the walls. The chair backs were decorated with round floral circlets of blue canterbury bells, scabious, delphinium, chocolate cosmos, waxflower, succulents and olive leaves."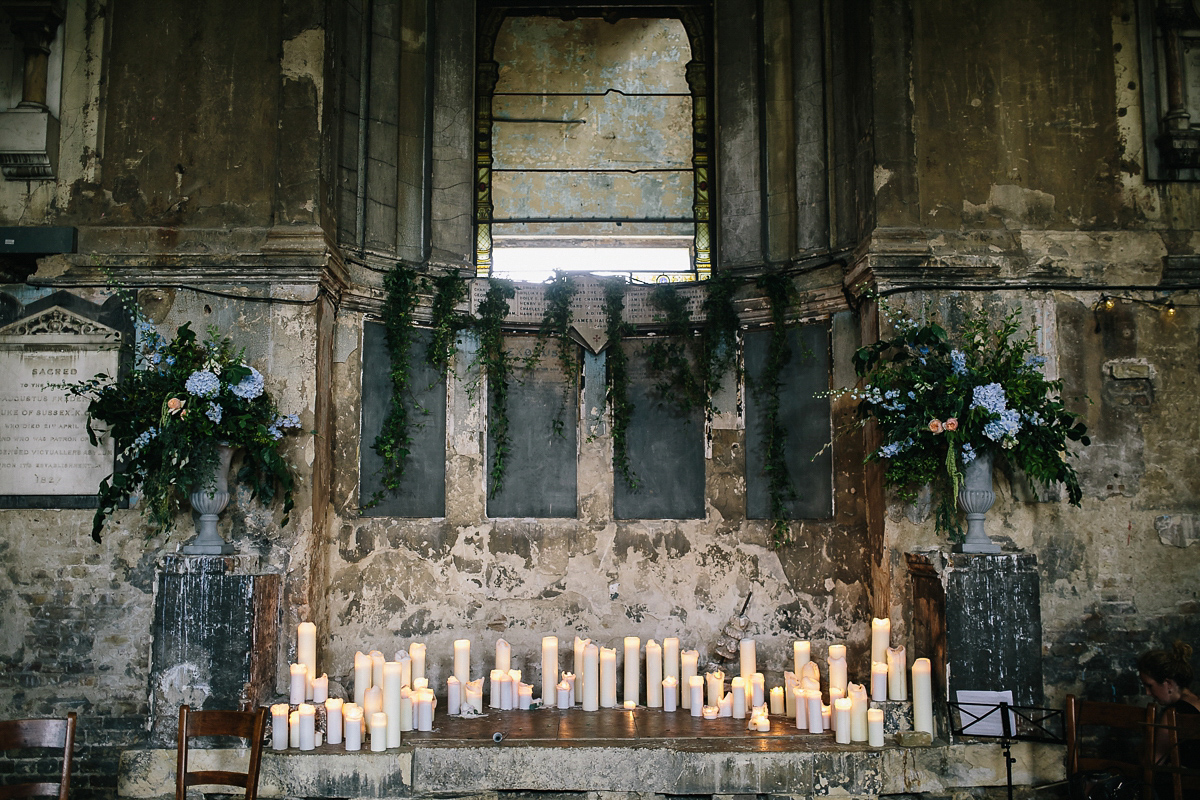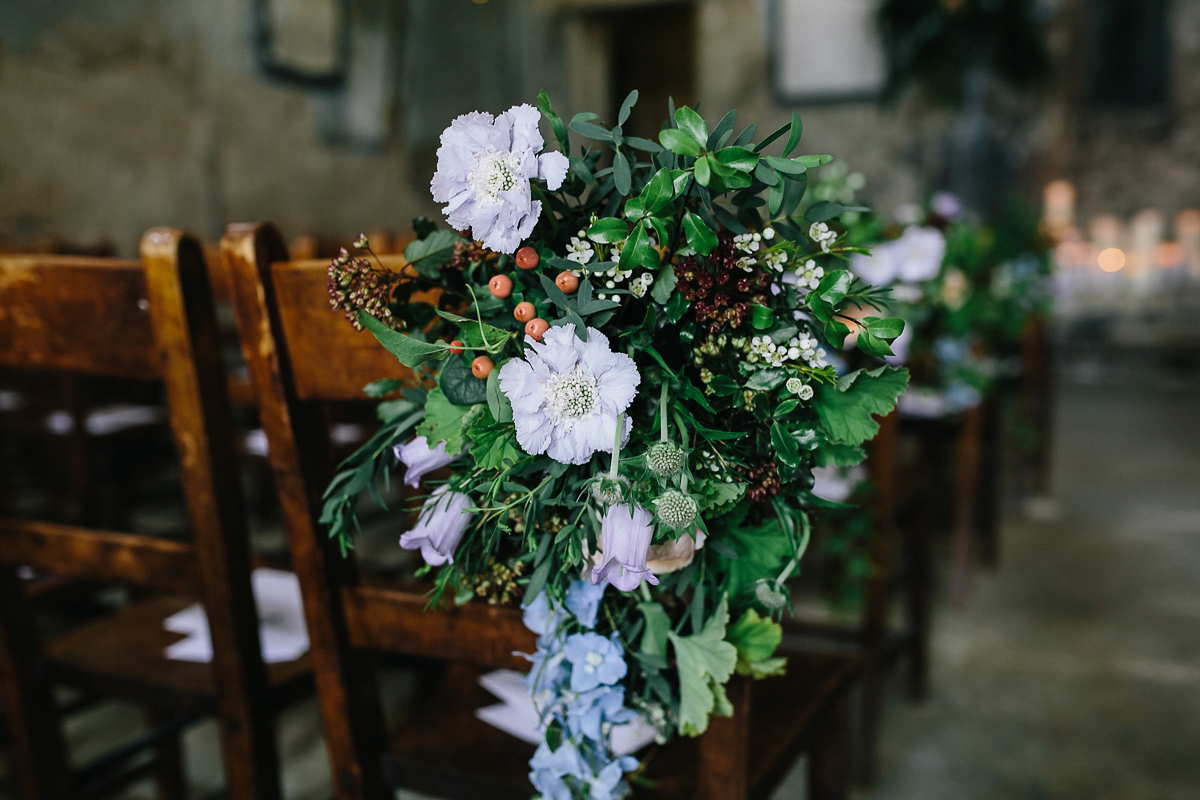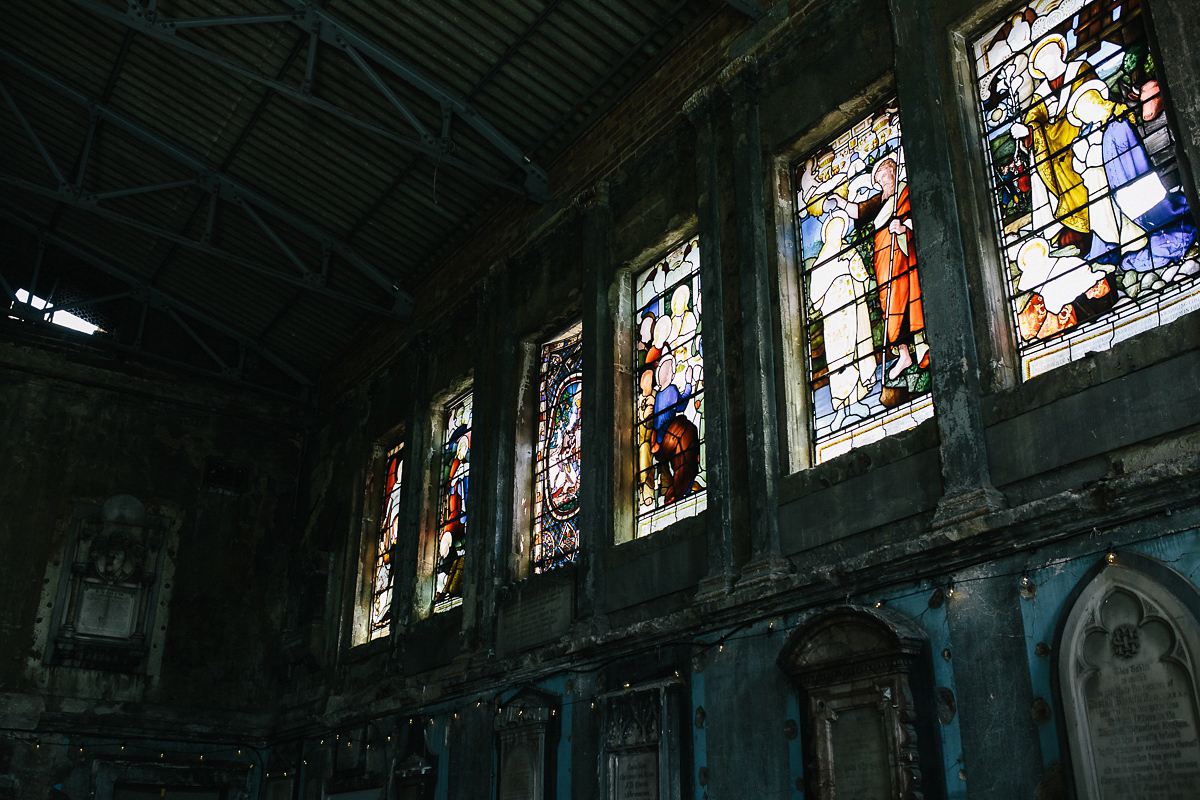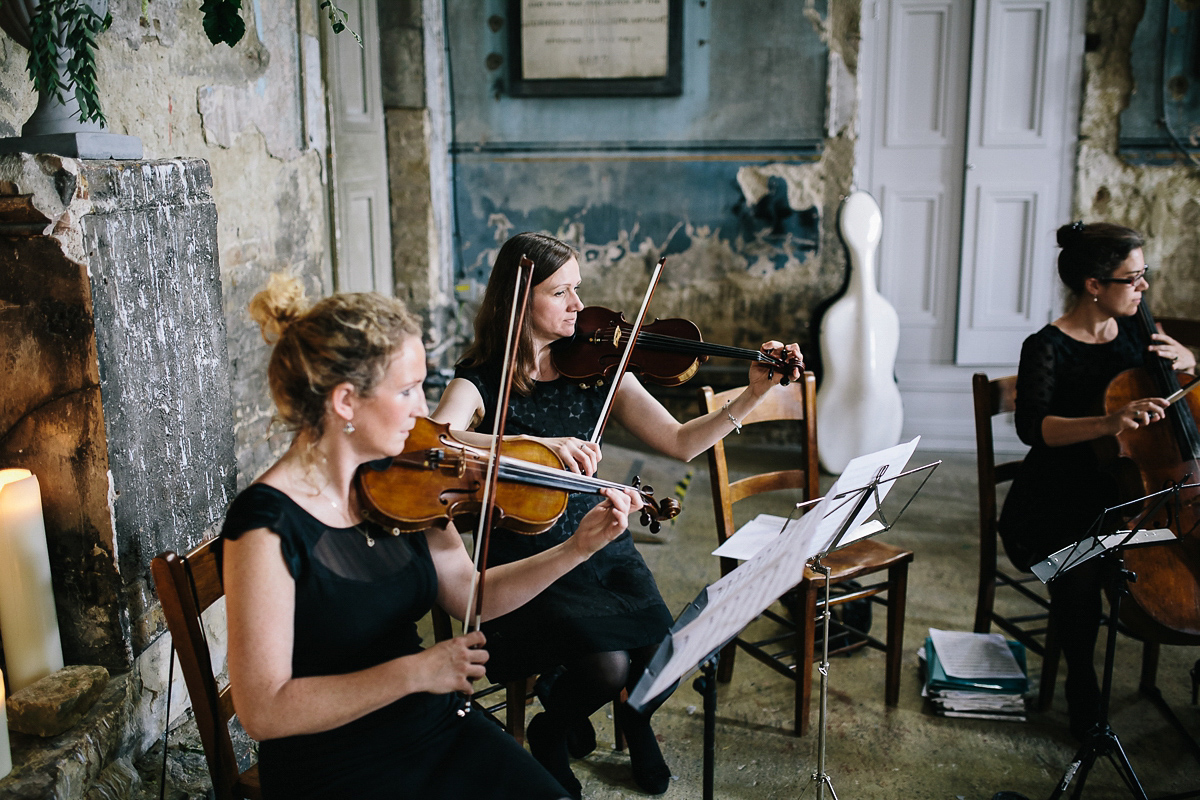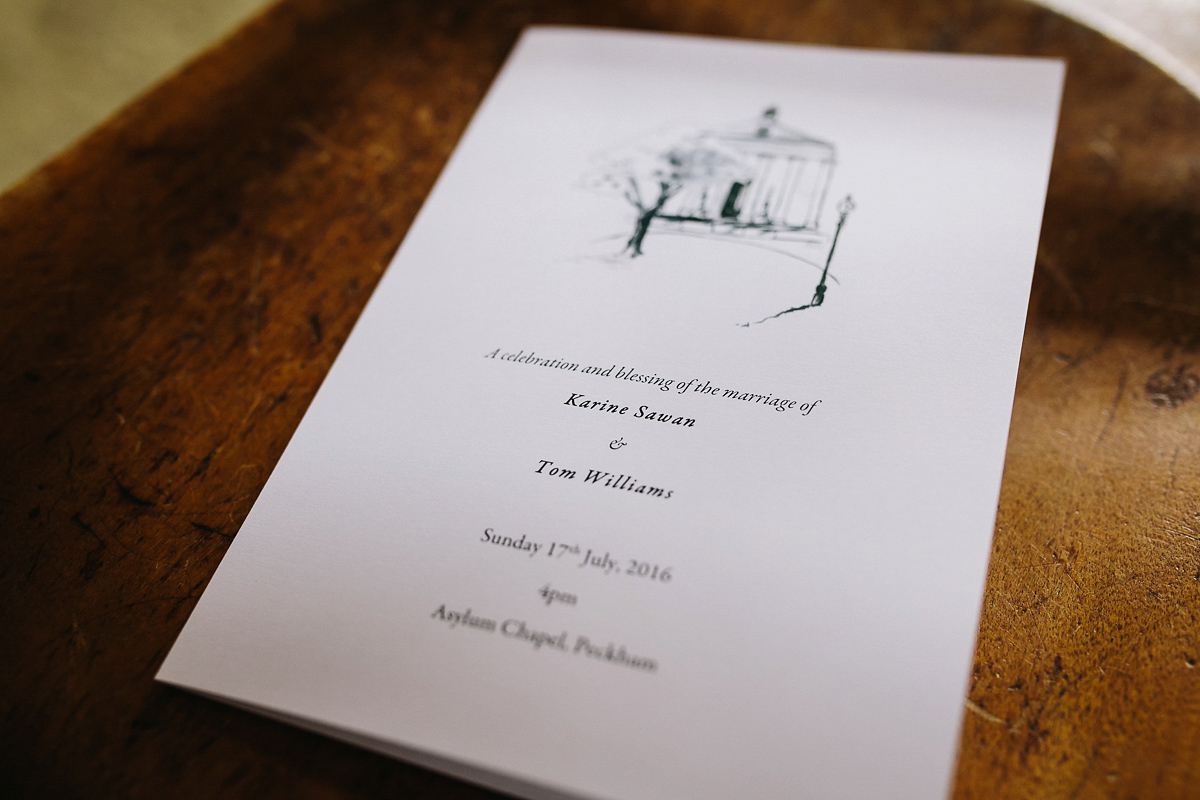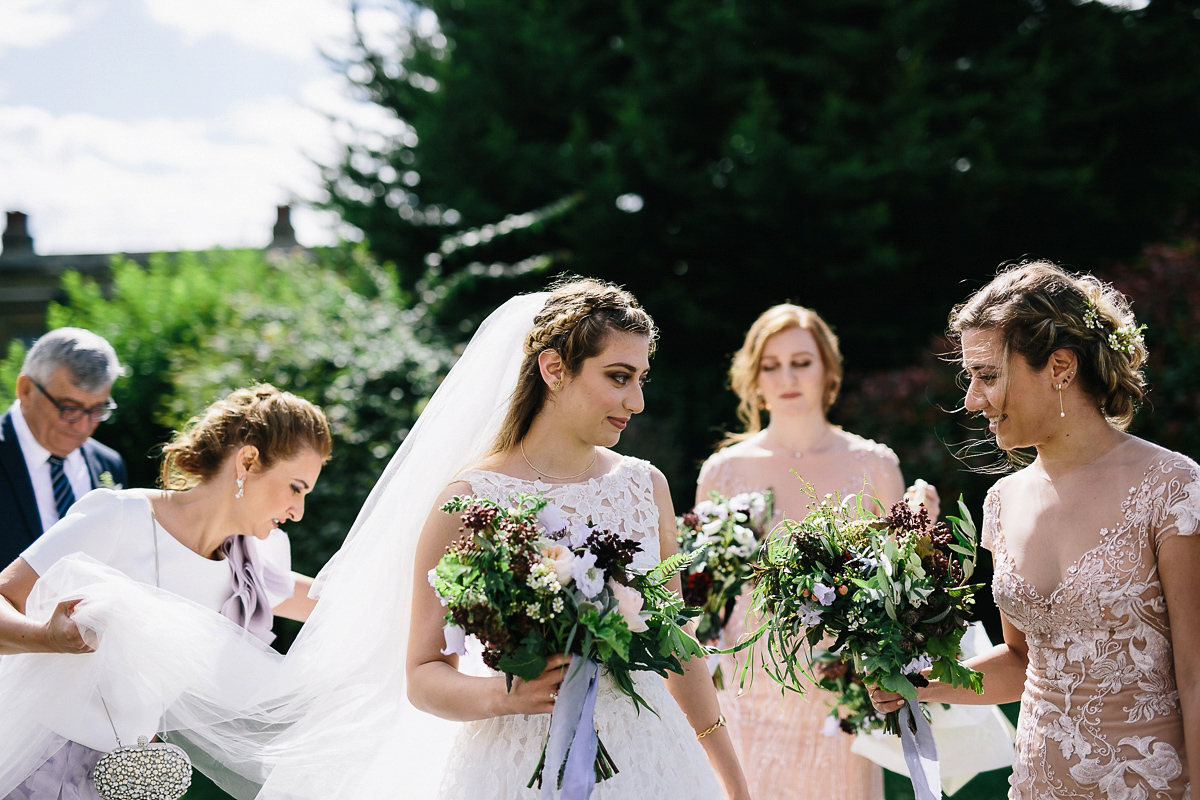 "My sisters and my cousin entered the ceremony first, followed by Tom's sister and our dog Juno. Juno wore a wreath of artificial flowers around her neck and walked elegantly down the aisle. She then spent the whole ceremony at the feet of the musicians having a little snooze."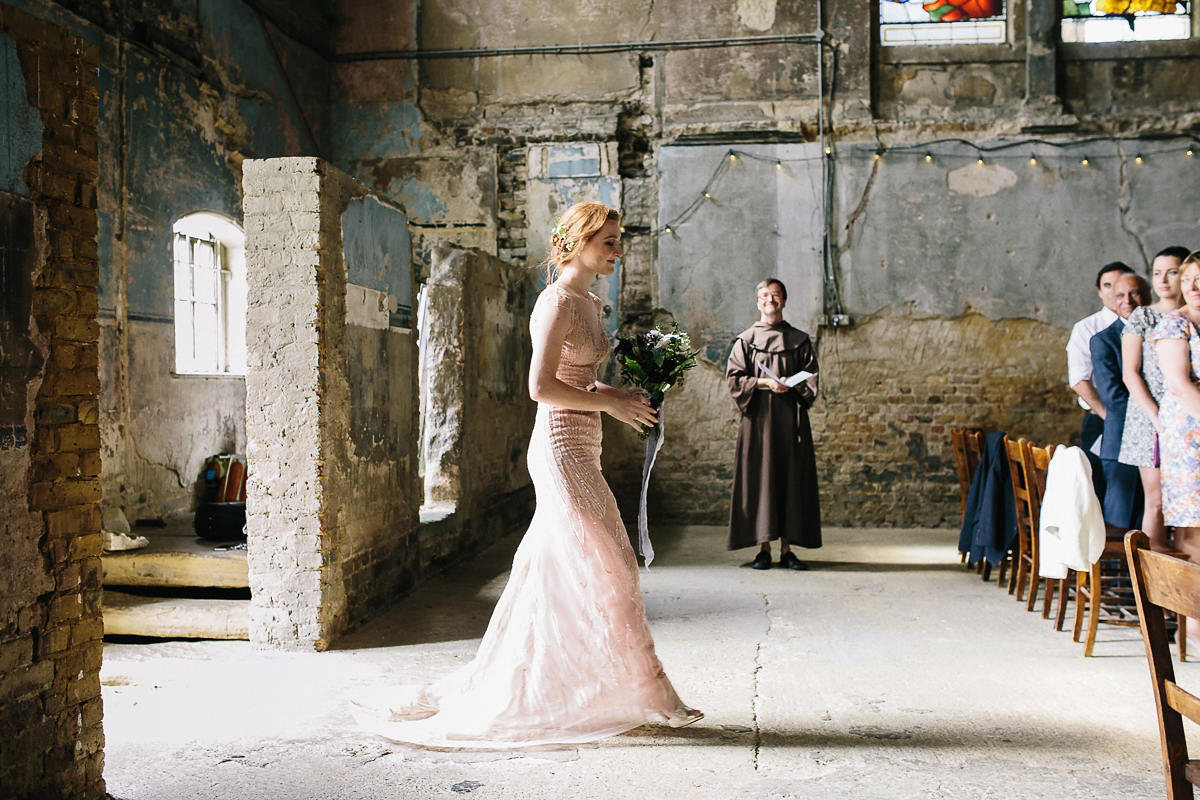 "Our parents were a bit nervous about having a dog at the wedding ceremony, but Juno ended up being perfectly behaved and made for some awesome photo opps. My father and I walked down the aisle together after them – a live string quartet playing an instrumental cover of 'Here Comes the Sun', by The Beatles."
"Walking down the aisle was terrifying but I remember feeling overwhelmed by how pretty the blue of the chapel looked and how everyone I loved was in the same room and how they were all smiling."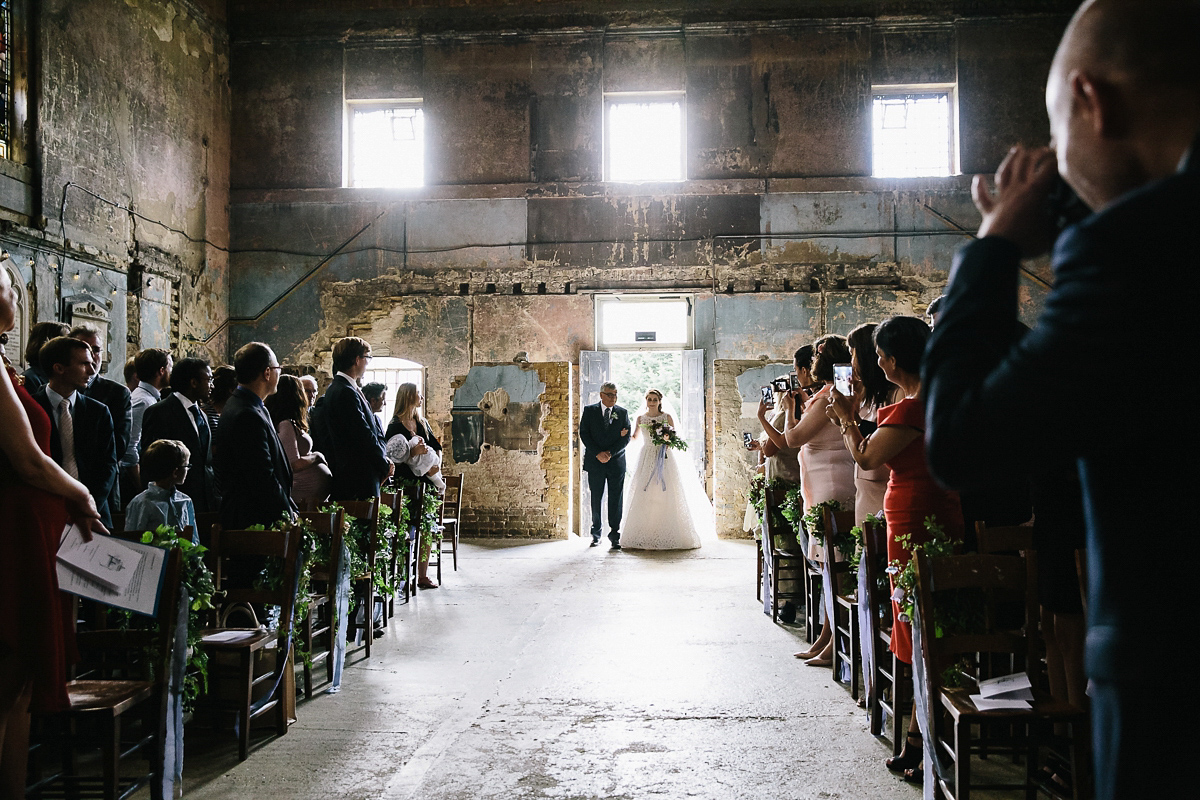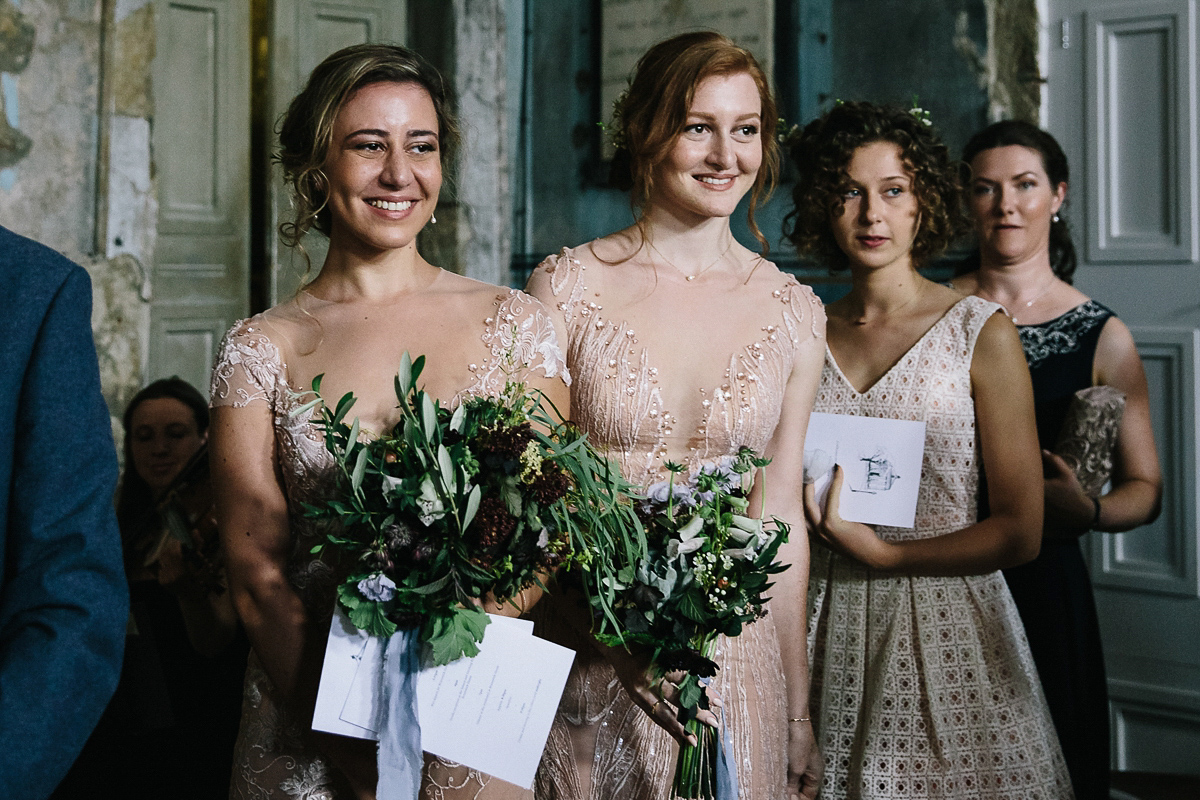 "During our ceremony, Tom's mother Rosie read: 1 Corinthians 13:4. My cousin Christiane read in Arabic: John 2:1-11. The Arabic reading was chosen by my grandma who couldn't fly to London for the wedding, but whom we still wanted to include. The reading is set in Lebanon at a wedding celebration."
"Brunswick House is one of our favourite places in London. It is actually an antique shop that uses one of its rooms as a restaurant. So when we found out that the whole house can be hired for a wedding we didn't hesitate to book it."
"The entrance gate to Brunswick House was decorated with a large foliage arch. The ceiling was decked in green chandeliers and the tables were decorated with candelabras with foliage and flowers twisted around as well as shorter bouquets spread about the table in silver votives."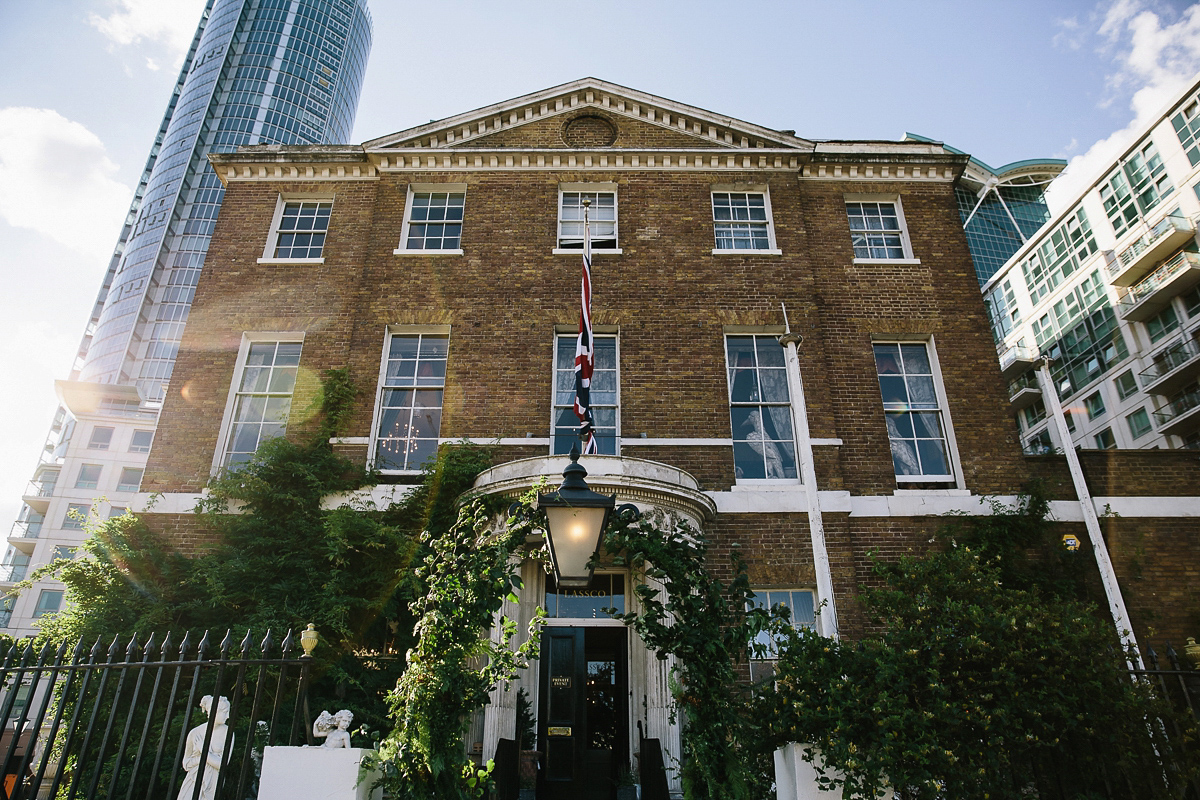 "The food is delicious, especially the pudding. They have a great wine list and cocktail bar. Everything in the house is for sale. The chairs, tables, rugs, vases, fireplaces etc… all of it is on display and for sale, but also is a functional part of the dining room and the reception and drinks room."
"The ceiling was covered in antique chandeliers and lights, so the lighting was very dimmed and romantic and we really only needed to do very little to it to make it fit for a wedding. As for the chapel, Asylum is one of the most beautiful hidden gems in London."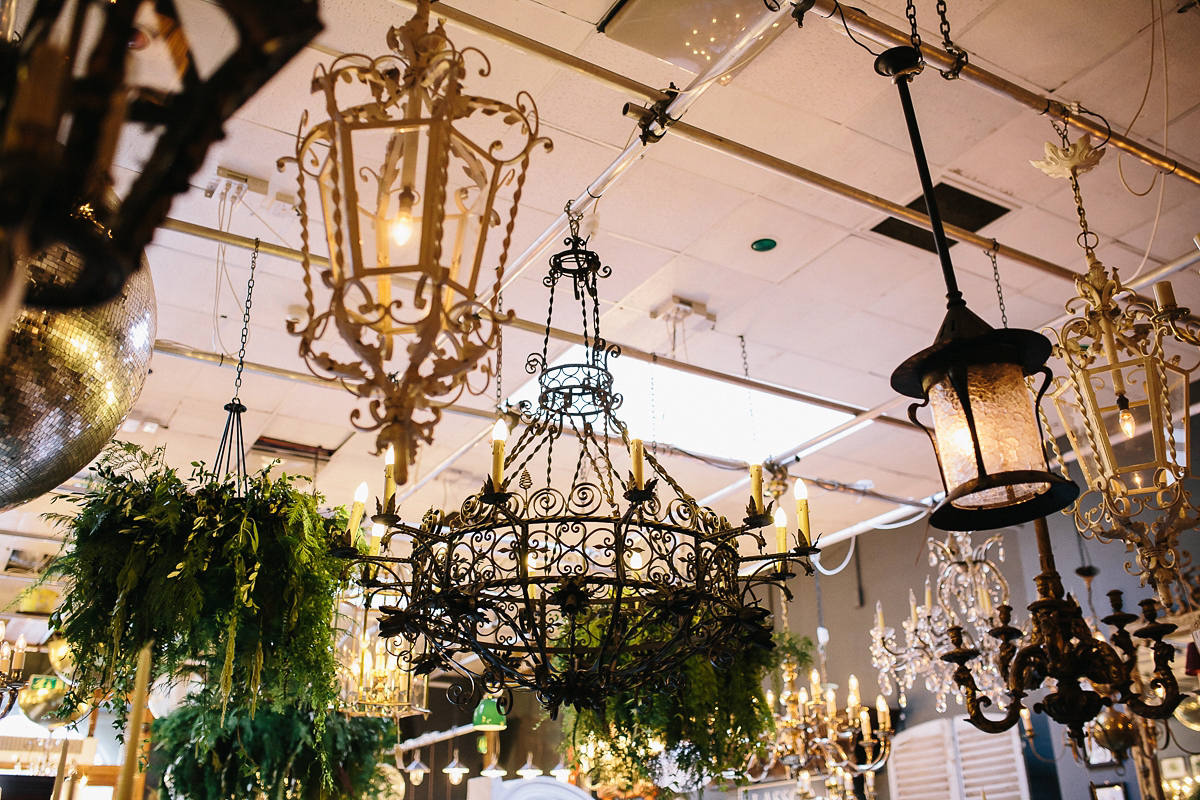 "Tom and I placed canvas tote bags from 'The Clever Baggers' on every seat as wedding favours. We had their fronts printed with an illustration I made of our dog Juno."
"The moment we saw it, we booked it, and booked everything else around it. It is difficult to describe Asylum chapel but I think our photographer Heather captured the essence of it."
"My sister designed our invites. She made us transparent envelopes with the guests calligraphied names on the front. The invite itself was made on gorgeous grained paper. She designed and handpainted a monogram of our initials in the shape of interlacing leaves and flowers."
"The printing was smooth and watercolor-like, and incorporated gold metallic accents. Brunswick House used their own layouts for the menus, and I hand-made our order of service, table plan and place cards."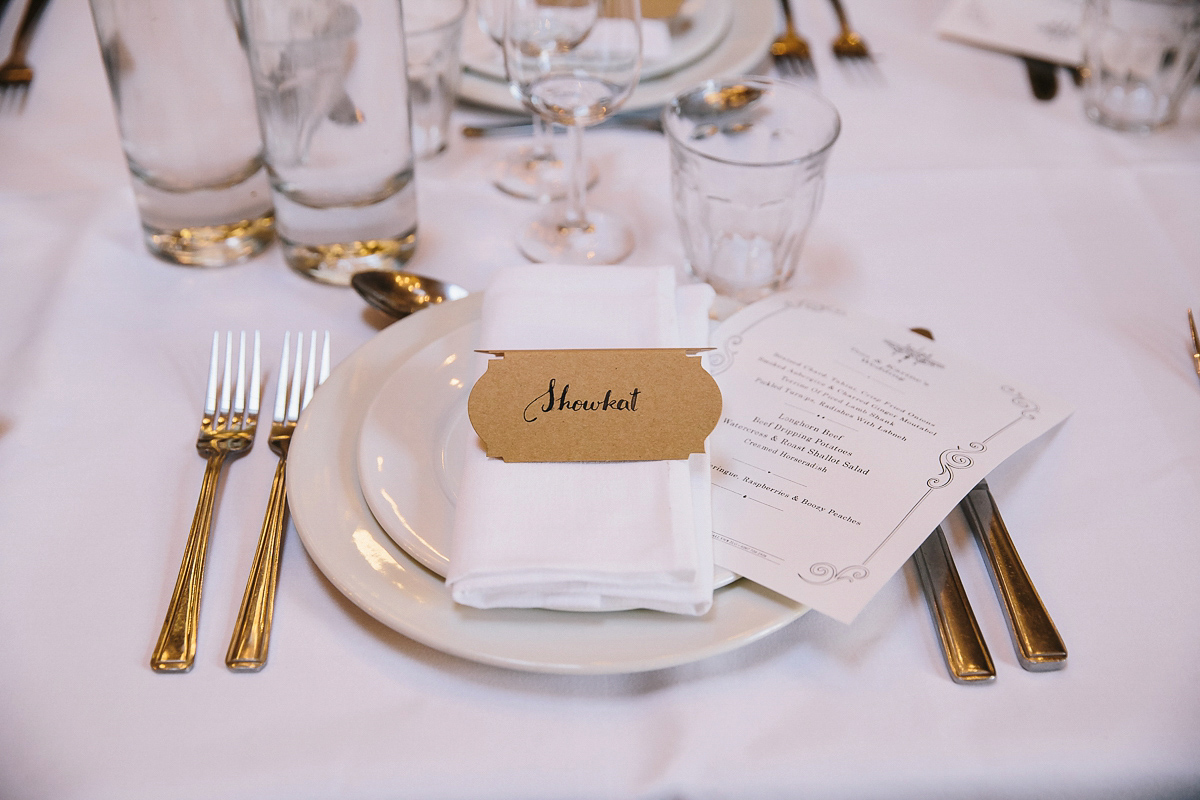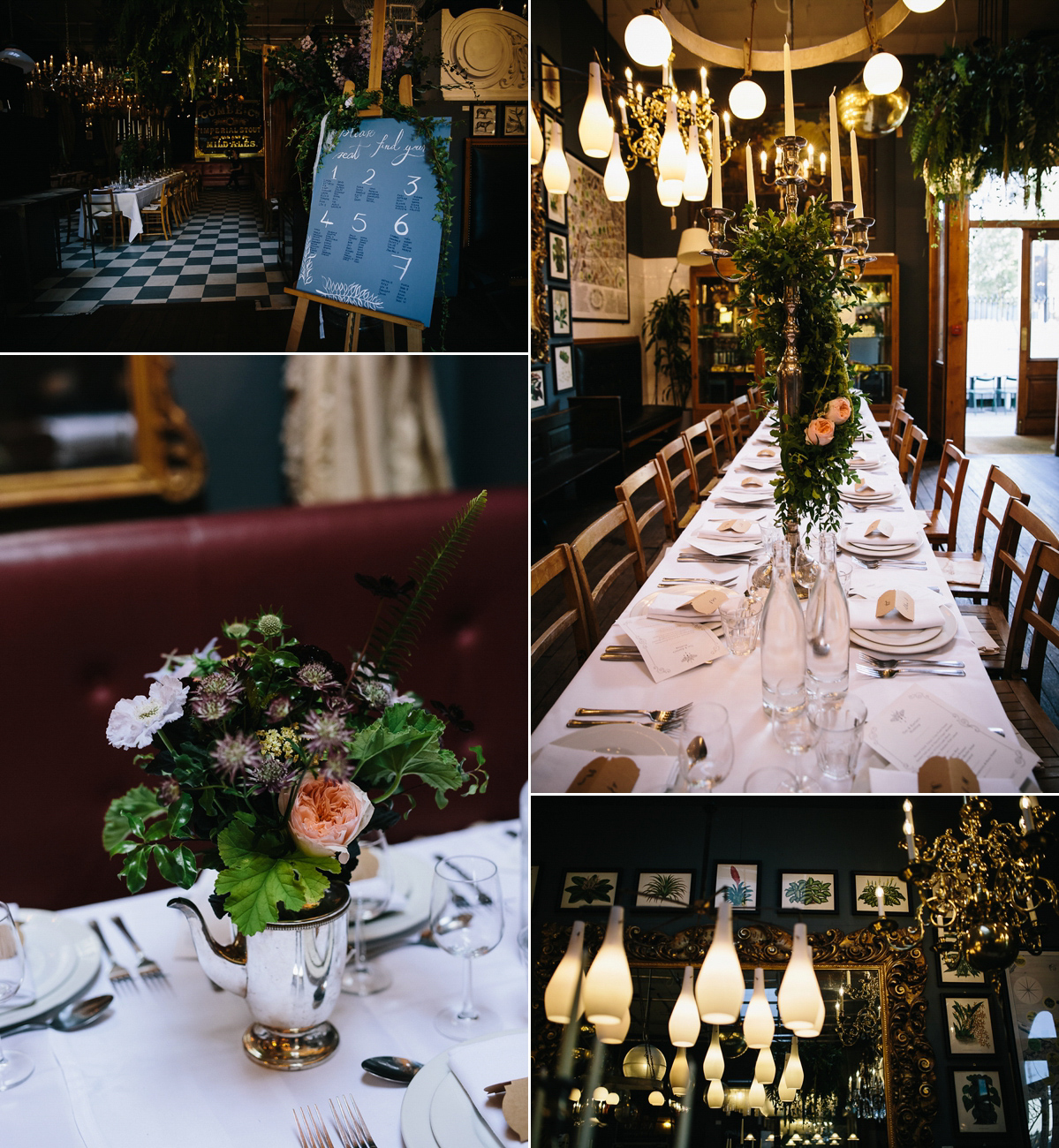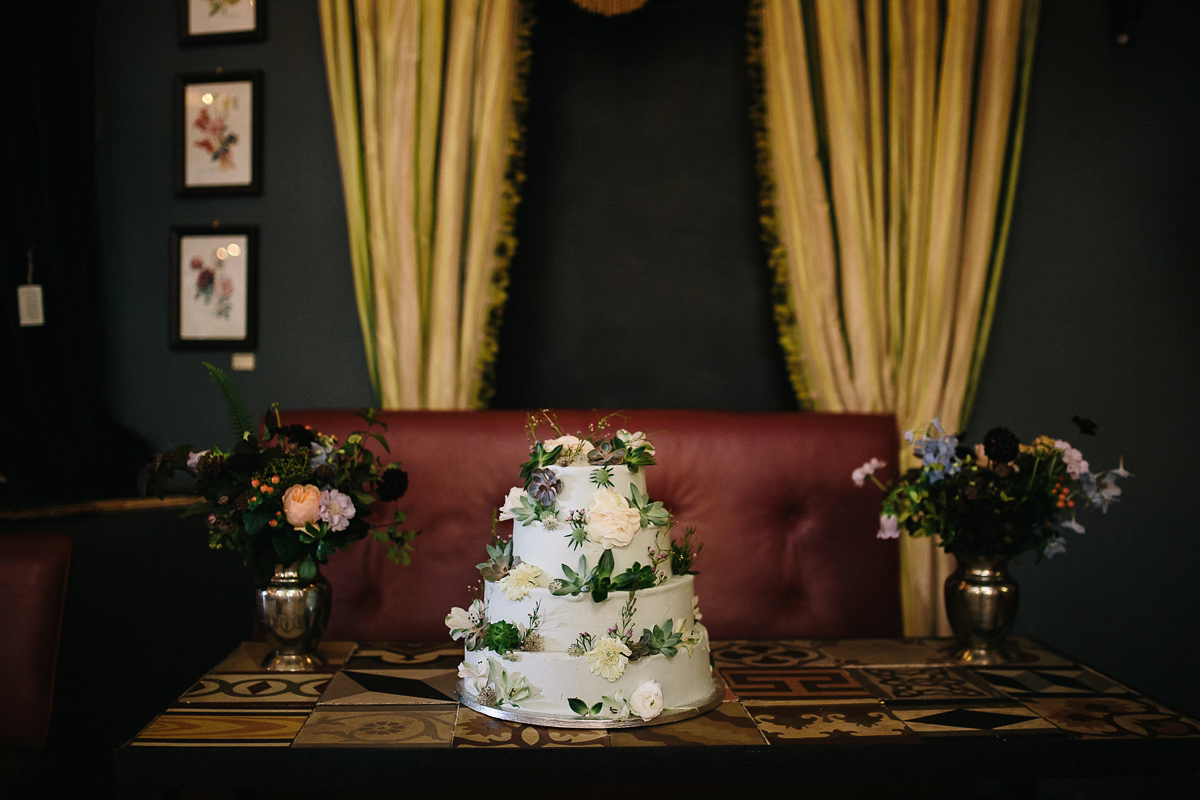 "Our cake by Lily Vanilli was inspired by our flowers. We had a rose and pistachio flavoured cake with lots of succulents and flowers for decoration."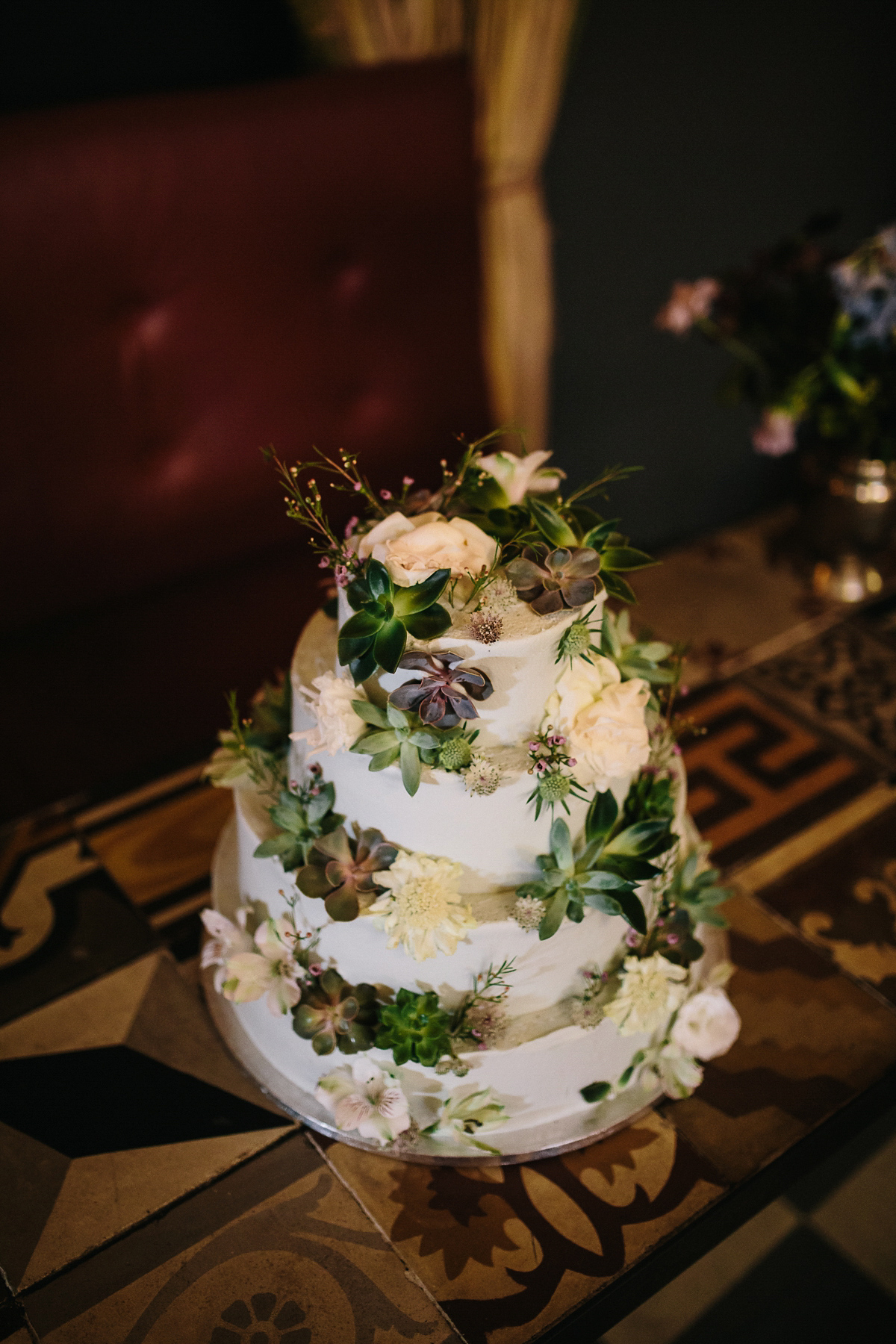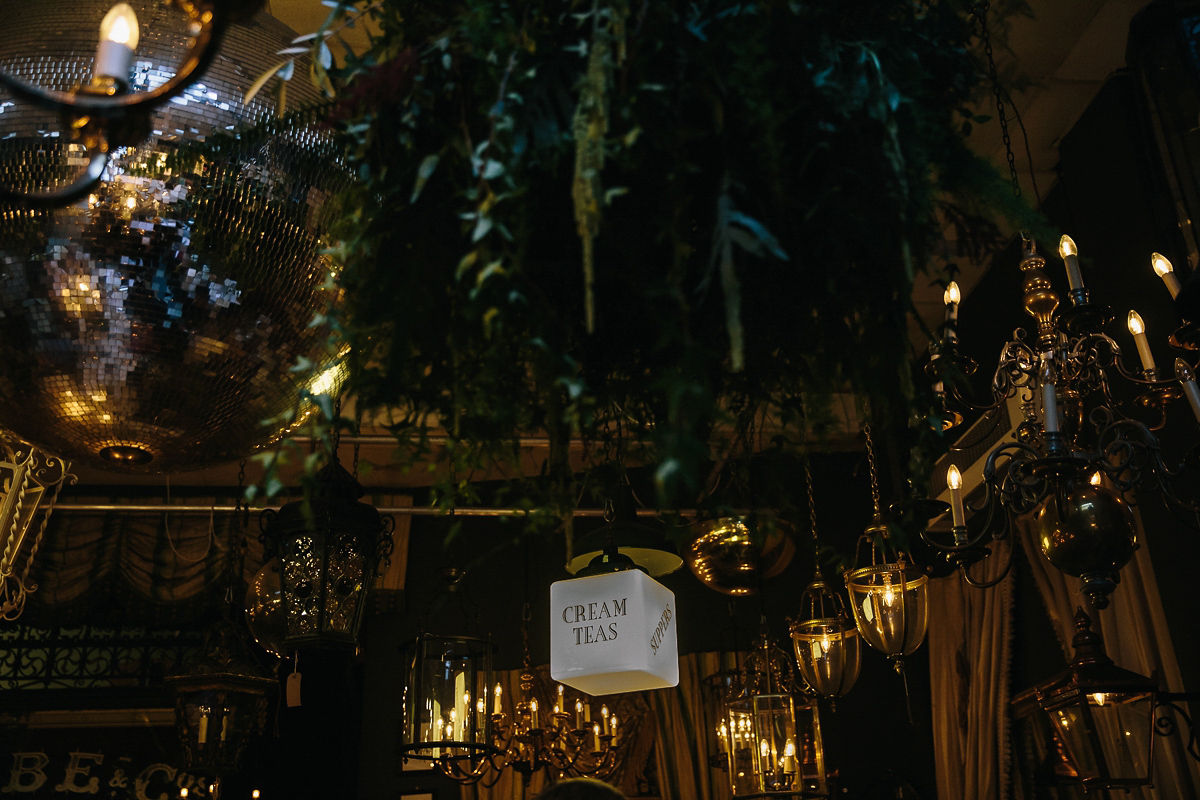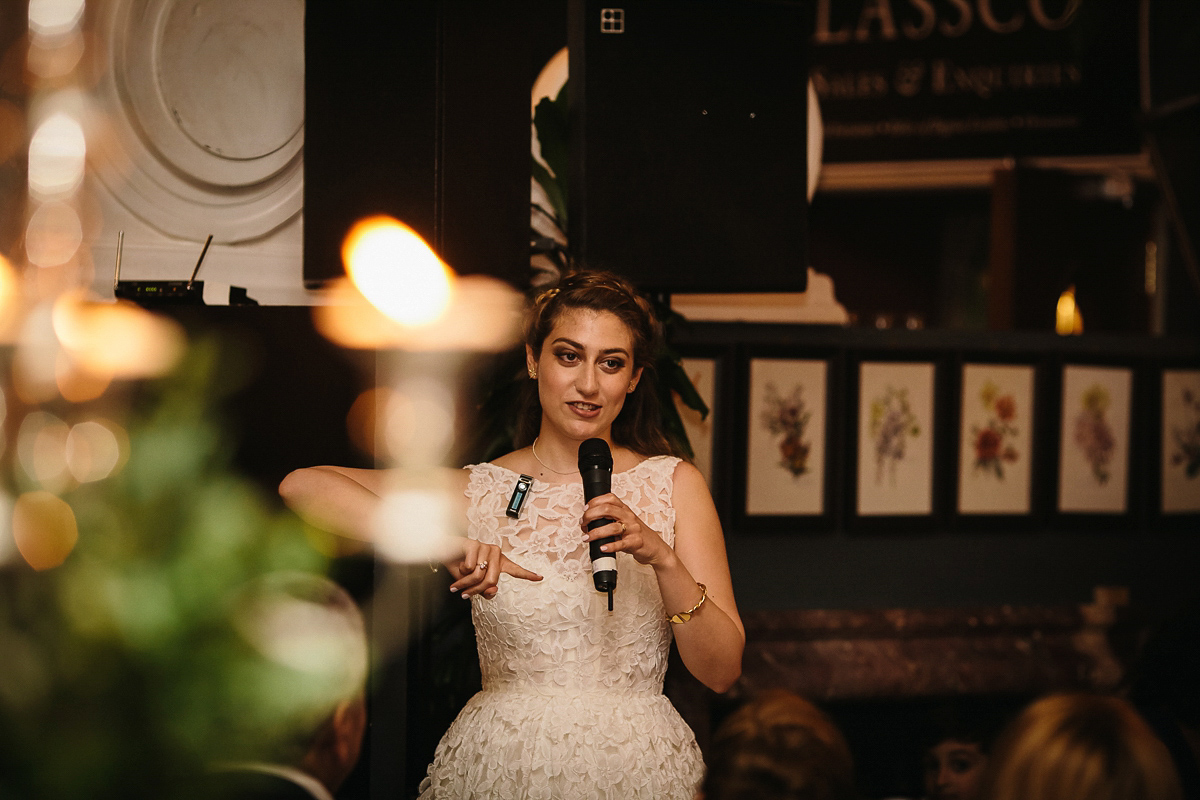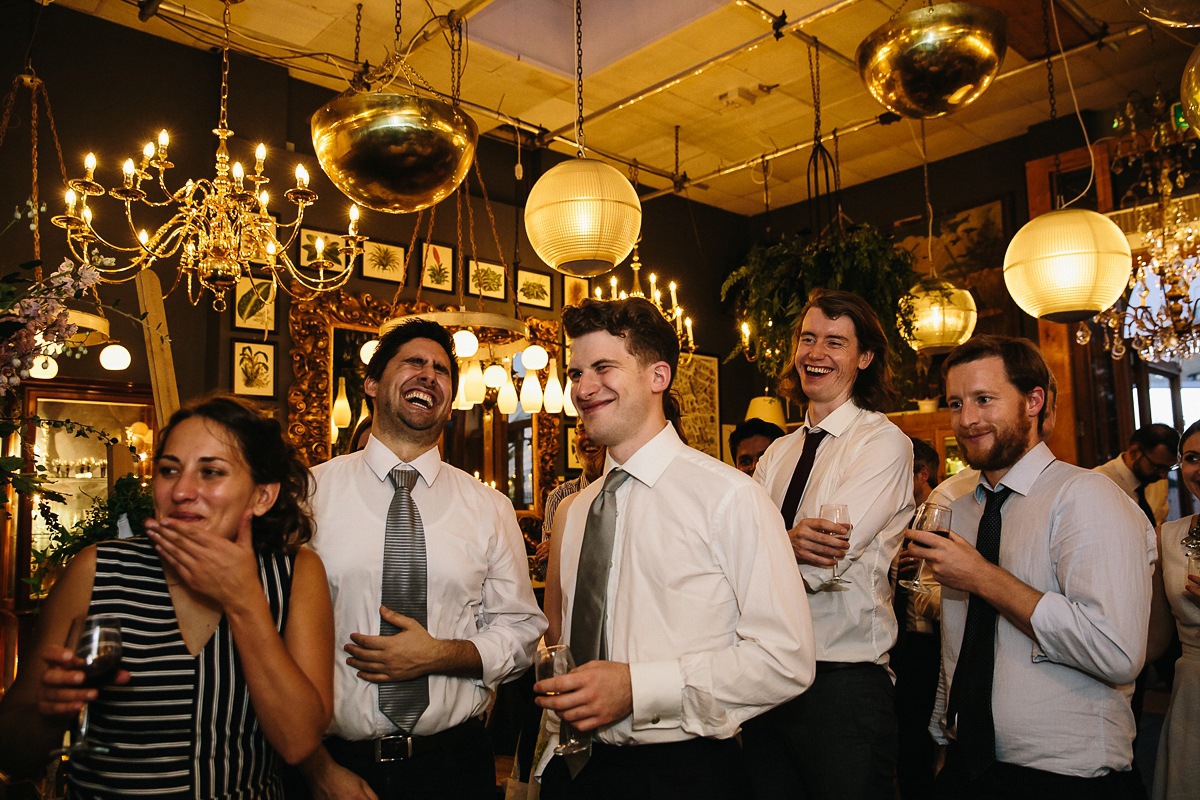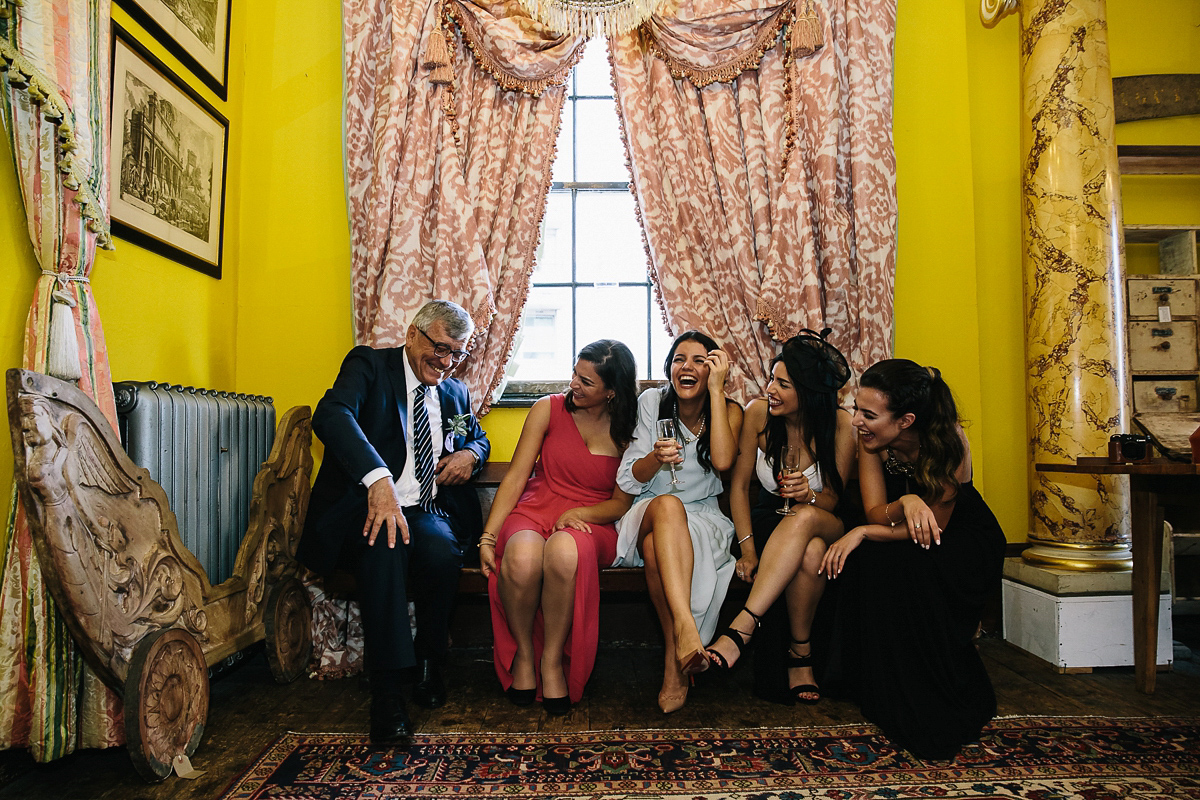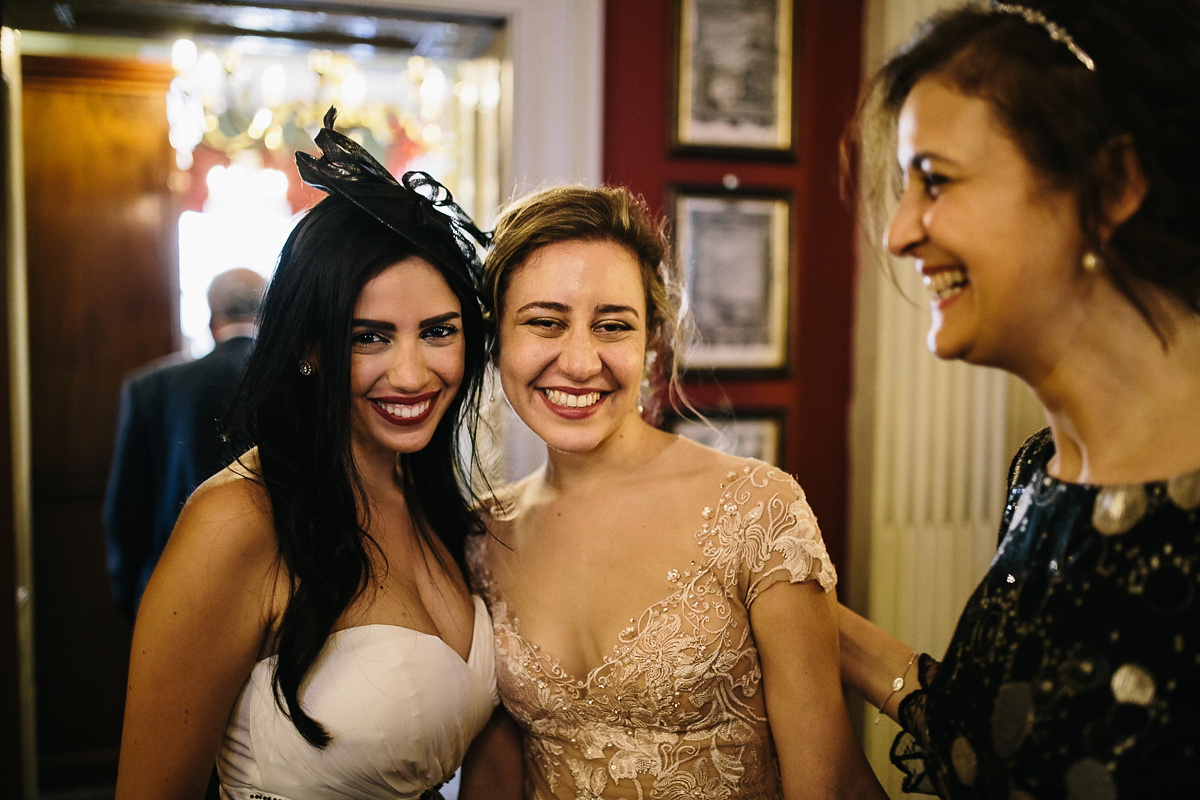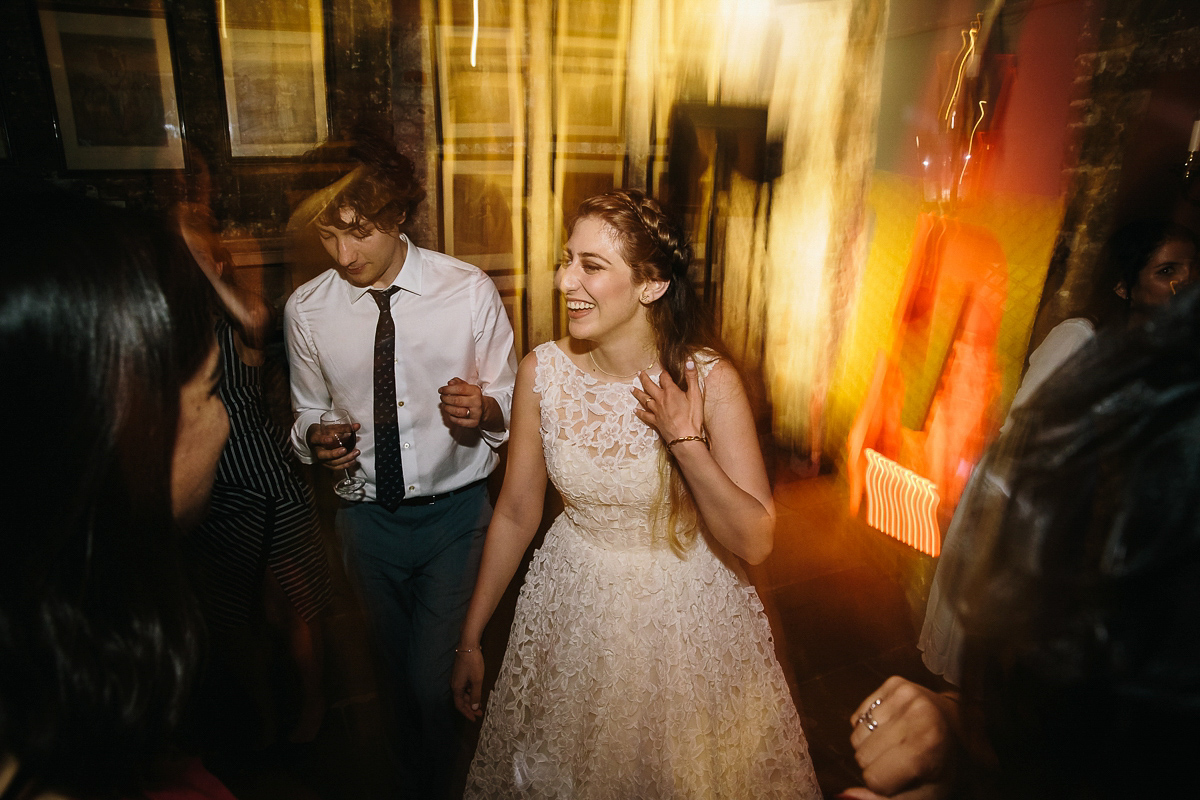 "We had a secret hidden first dance. Somewhere in the playlist we had 'Northen Sky', by Nick Drake, and everyone danced to it so we didn't have to feel the pressure of "dancing while everyone's watching".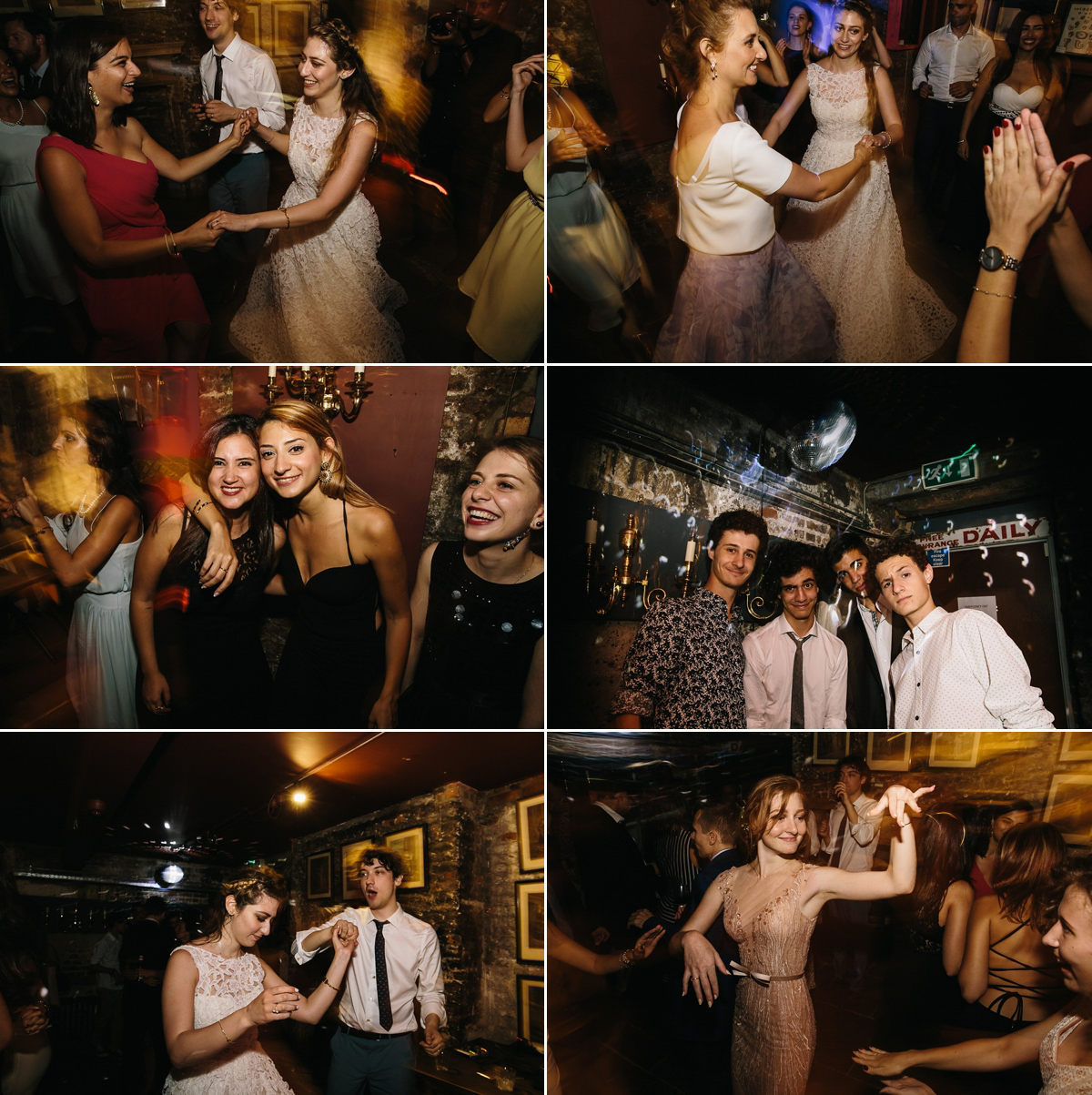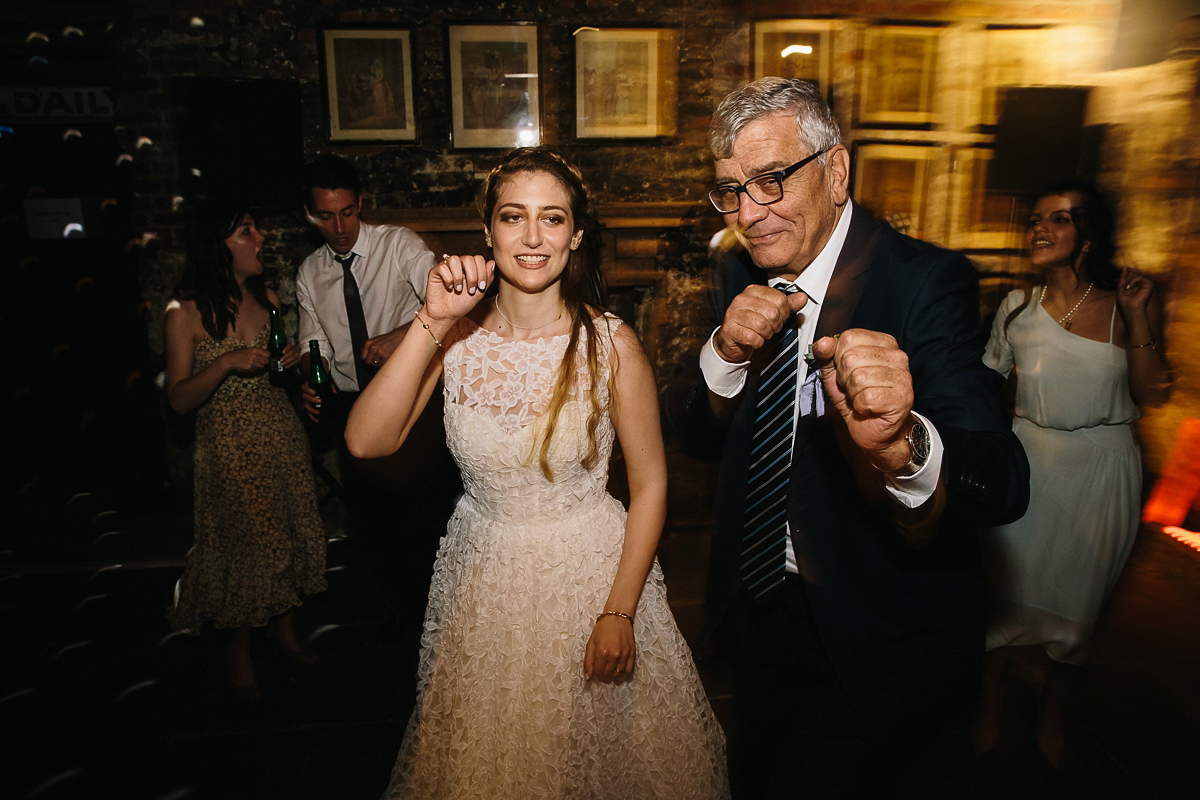 Words of Wedded Wisdom
"Take lots of mental pictures of all the intimate moments, looks and smiles you share with your loved ones. It does pass in a blur."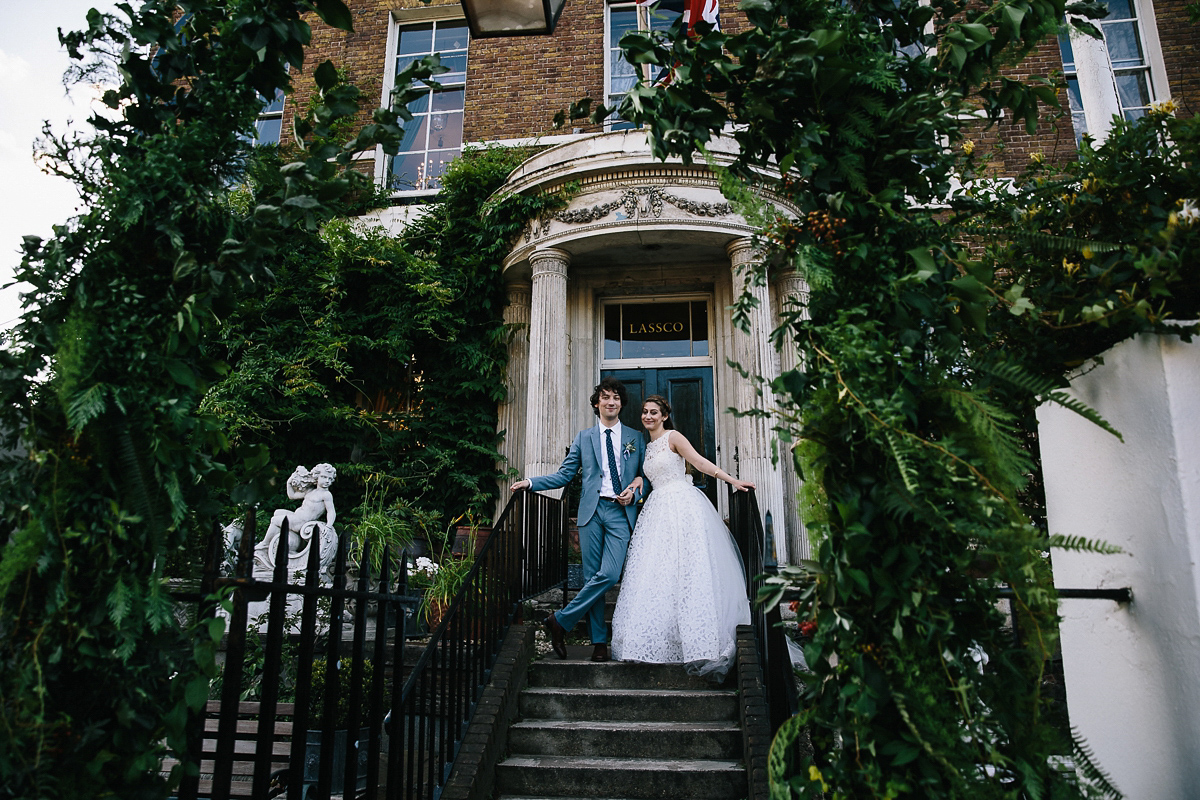 An incredible wedding, beautifully photographed, though I'd expect nothing less from Eclection Photography, whose work I absolutely adore sharing on Love My Dress – more of which you can see here on these much loved wedding blog pages.
Thank you so much