Do you long for a small and intimate ceremony? Today's couple loved the idea of a small family wedding so beauty therapist Ellie and finance manager Rick gathered just their nearest and dearest at Castle Cliffe in Bakewell, a lovely country house nestled in the Peak District on the 31st of August to exchange their vows, having fallen in love with the area while cycling the Monsal Trail. We have images from their laid back, intimate ceremony as well as some images from their reception at The Old Parsonage in Didsbury a month later, taken by the super talented Kate McCarthy Photography.
"I've always loved Vintage, Art Deco, 1920's/1930's style but we didn't have a certain theme or colour scheme we were strict at sticking to. Rather,  if we liked it, we simply had it. We also loved the idea of a small, family wedding but we also had to have a big knees up with our friends after the wedding (they would never forgive us if we didn't). I used to visit the Parsonage & Fletcher Moss gardens growing up and just love it there. The Old Parsonage is an unlicensed, DIY venue that is just stunning and really suited us and our plans perfectly."
Photography by Kate McCarthy Photography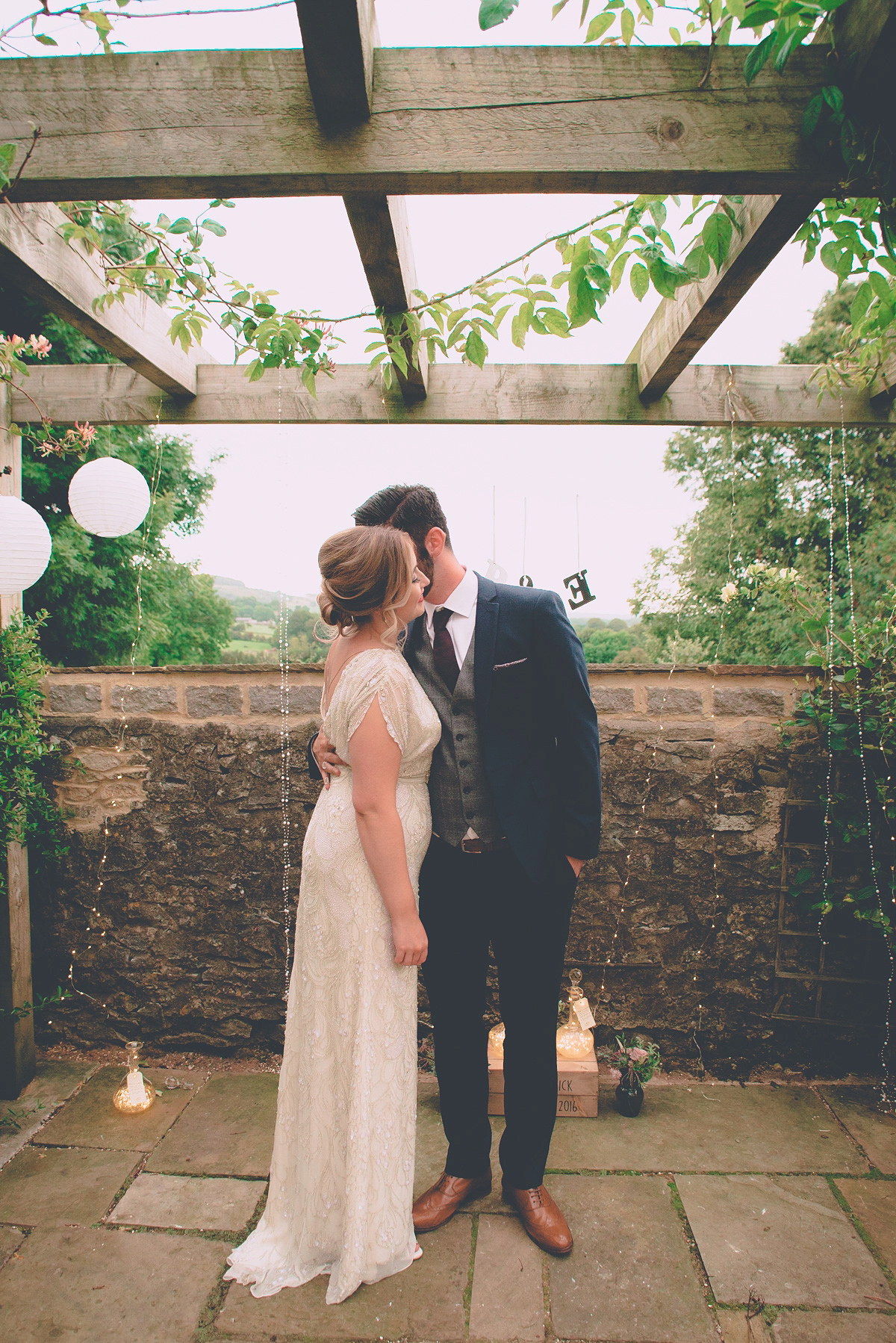 Ellie found her 1920's inspired, delicately beaded gown by Jenny Packham via The White Closet bridal boutique in West Didsbury.
"I fell in love with this dress as soon as i saw it on the hanger, there was nothing not to like! I loved the mixture of different colours and how intricate and subtle the beading is, and the back detail just makes it perfect. I always knew I would know my wedding dress from my sister's reaction when I had it on, this one made her smile with a few happy tears at the same time."
Kate McCarthy Photography is a new addition to these pages and I'm sure it won't be her last appearance. These images are filled with light and have a wonderfully open feel to them, it's easy to see why Ellie and Rick chose her.
"We were a bit lost and confused over finding a wedding photographer so Kate was introduced to us by a friend who is in the same industry and we are so glad she was."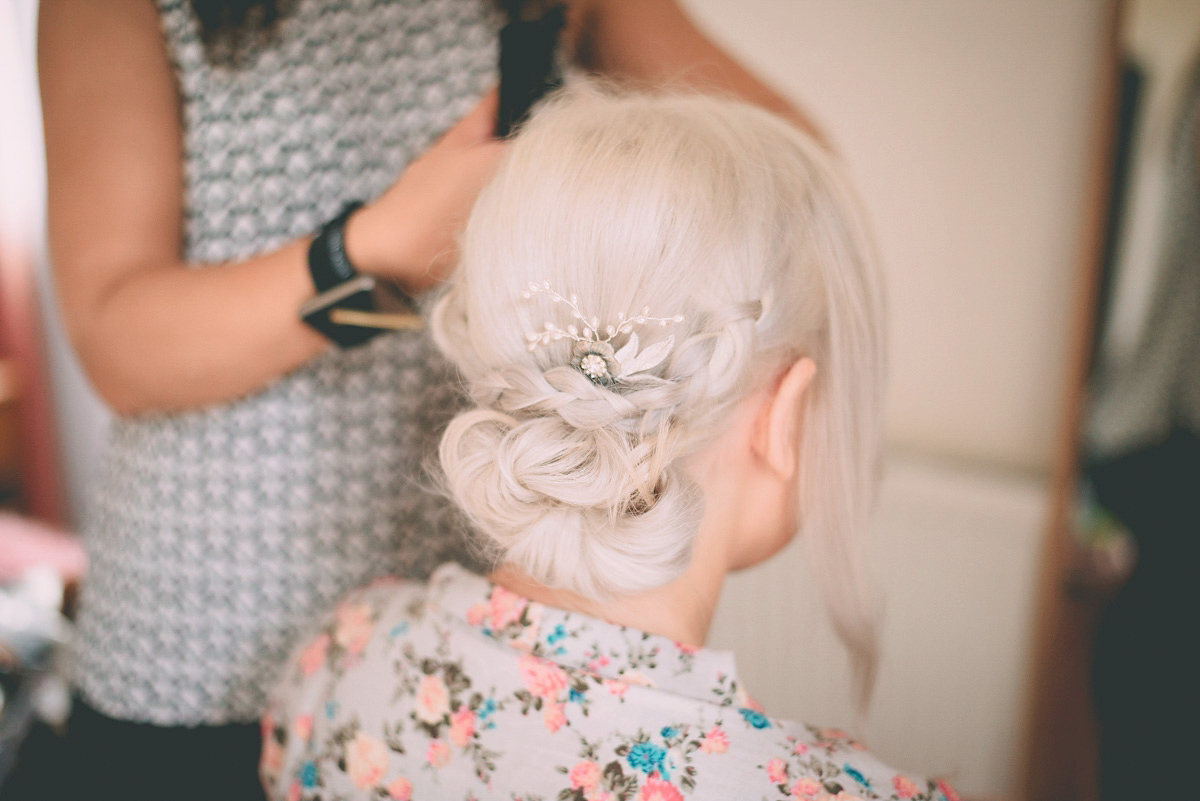 "From our first email to our Skype chat we knew we were going to love her and her work. She understood us as a couple and knew exactly what we wanted from our wedding photos from the get go, and we were not disappointed. Kate is warm, friendly, professional and absolutely amazing at what she does."
"She was also on hand for any advice we needed and made it so fun. Our guests loved having her as part of our wedding just as much as we did. We can't thank her enough."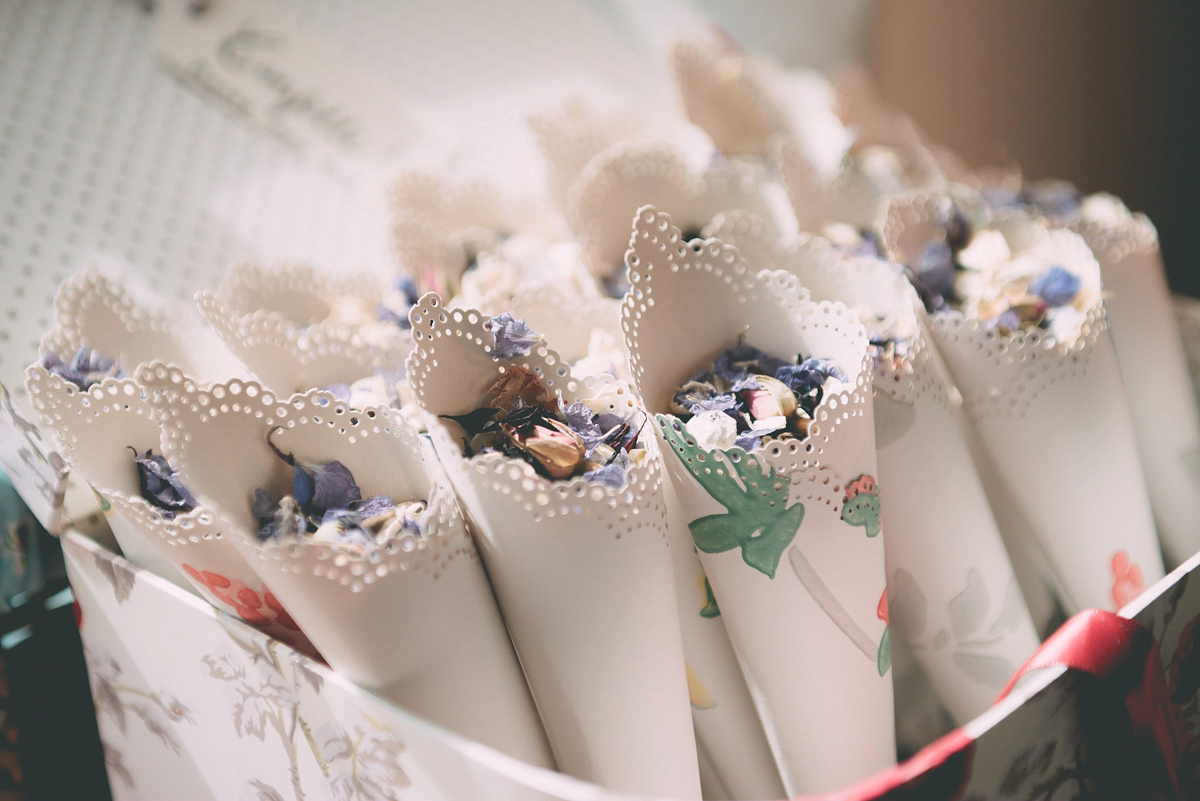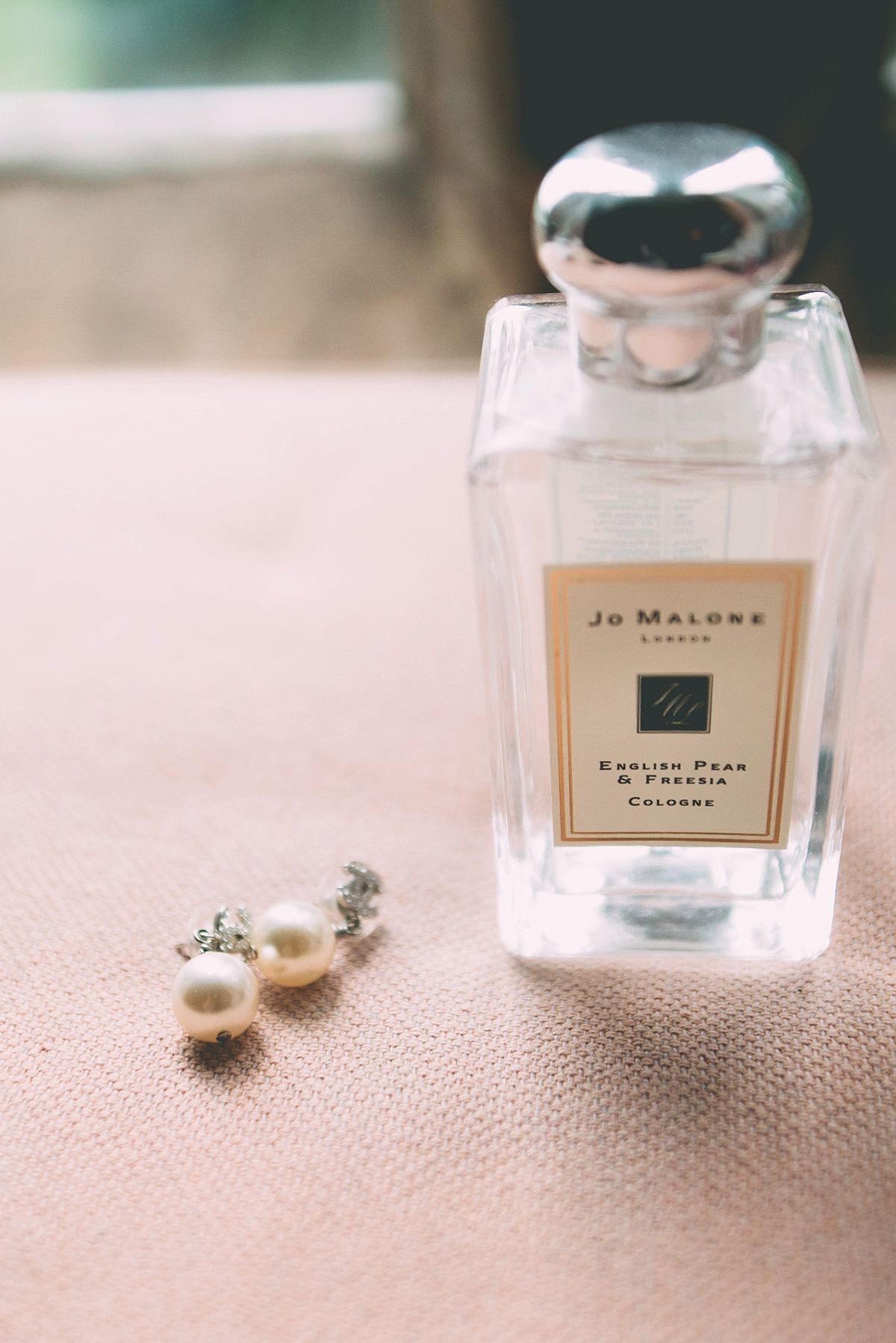 We are the biggest fans of Emmy London; founder and designer Emmy Scarterfield creates the most exquisite and luxurious of shoes – including bespoke designs, from scratch.
Take a moment to explore Emmy London's Style File pages here on Love My Dress by clicking on the link below.
We also highly recommend treating yourself to a visit to Emmy's new Chelsea boutique. Emmy and her team are completely laid back and down to earth and assisting our readers in finding their wedding shoes. Her designs can be work after the wedding too.
The Flower Lounge provided the beautiful flowers, using blue and purple tones, they set the tone for the rest of the décor.
"I've known Sian for a good few years now and I've always admired and loved her and her amazing team's work. There was no one else I would've even considered to do our flowers. Sian has an amazing eye for detail and is so passionate with her work. She understands exactly the vision you are after, as well as extra ideas and tips to make it even better. Our flowers and wedding breakfast table were a highlight for me, just beautiful."
Ellie's sister also looked fabulous in a flowing River Island dress and Roberto Cavalli shoes. She borrowed some Chanel earrings from her mum and was given a Tiffany & Co bracelet as a gift from the bride and groom.
Rick sported a navy Kenneth Cole suit with a checked grey waistcoat from Next. He completed his look with burgundy accessories.
"Rick an I went to school together but never actually crossed paths with our school year being so big and having separate friends."
"It wasn't until we were both at Rick's best friend's (and future best man) 18th birthday party that we spoke. We had been together for 8 years before Rick proposed while on holiday with Rick's family in the Vendee."
"He proposed late one night after everyone had gone to bed and it was just the two of us with a bottle of wine. We kept it to ourselves for the first week of the holiday, then surprised everyone with dinner and drinks to celebrate."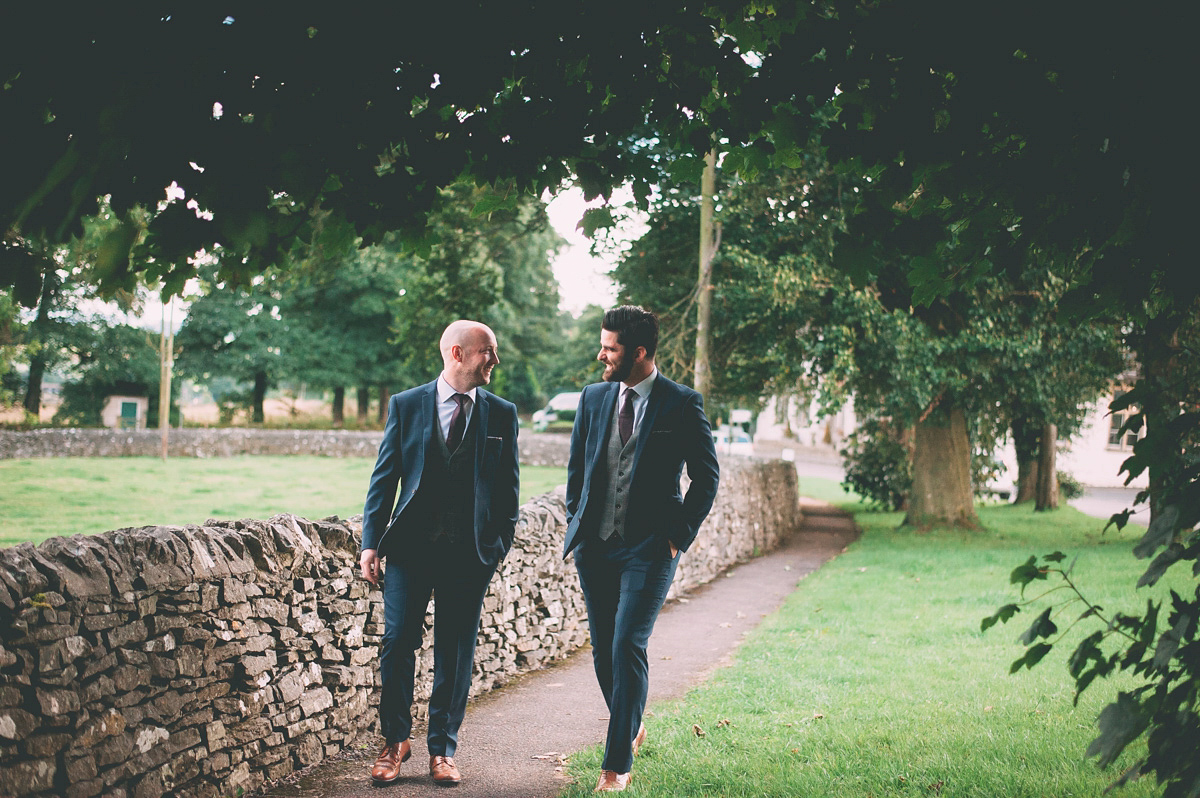 Ellie walked into the courtyard ceremony with her mum Debbie to the strains of 'Heartbeats' by José Gonzales. The couple wrote their own vows and kept them as a surprise for each other. Below are Ellie's vows to Rick.
Today I marry my best friend, the one I live with, dream with and love.
I promise to laugh more than we cry, to comfort, encourage, listen & hug.
I promise to love you in sunshine and in rain and I am excited for the next chapters in our adventure.
Rick's mum Cheryl chose to read 'Marriage' during the ceremony;
It is remembering to say I love you at least once a day.
It is never going to sleep angry.
It is at no time taking the other for granted; the courtship shouldn't end with the honeymoon;
it should continue through all the years…
…It is a common search for the good and the beautiful.
It is establishing a relationship in which the independence is equal, the dependence is mutual and the obligation is reciprocal.
It is not only marrying the right partner;
It is being the right partner.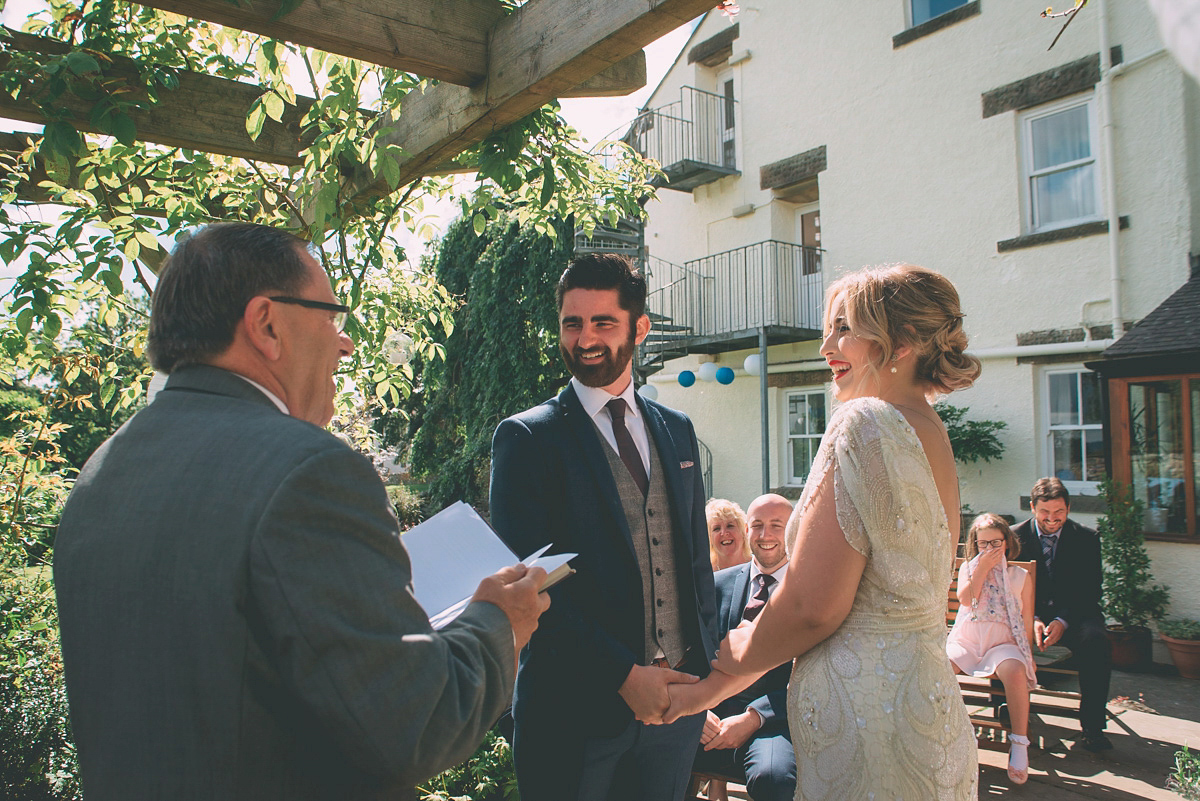 "I wanted a ring that was a little more unusual and vintage looking. We found it Fraser Hart on a whim while window shopping. Rick wanted a simple and classic wedding band and he found that H Samuel had the best choice."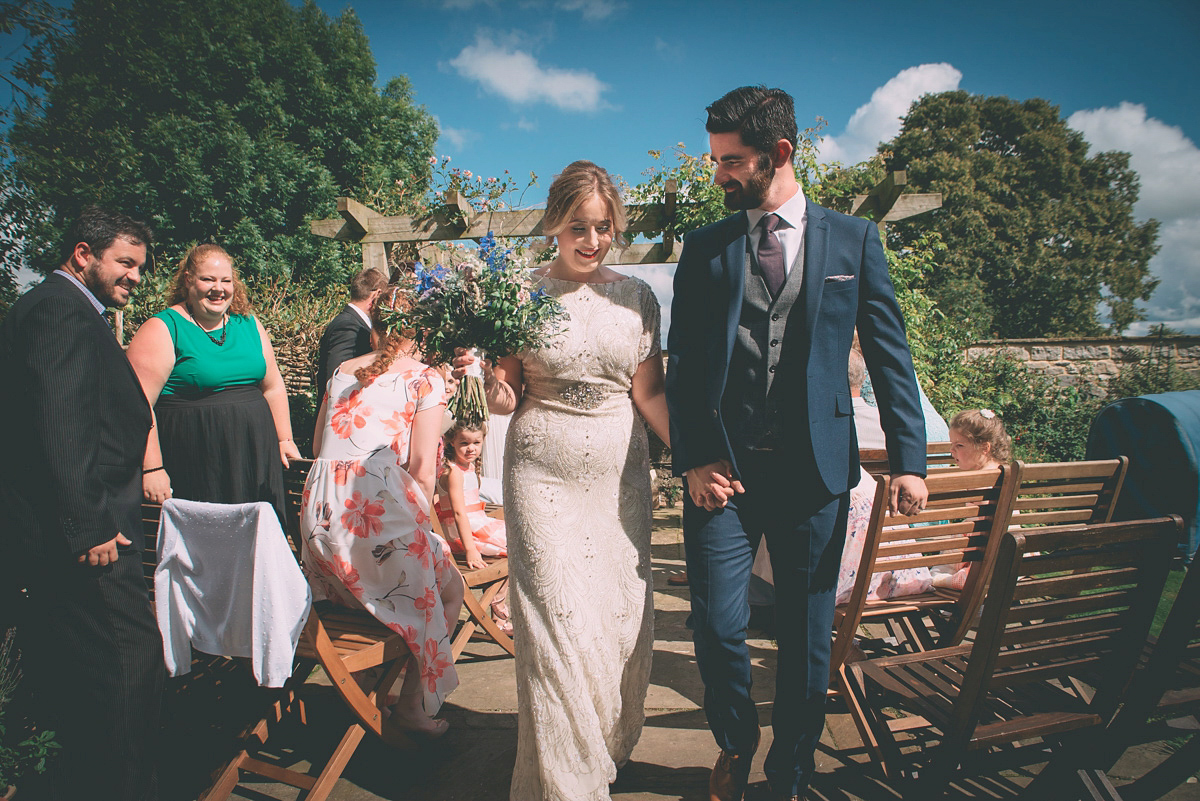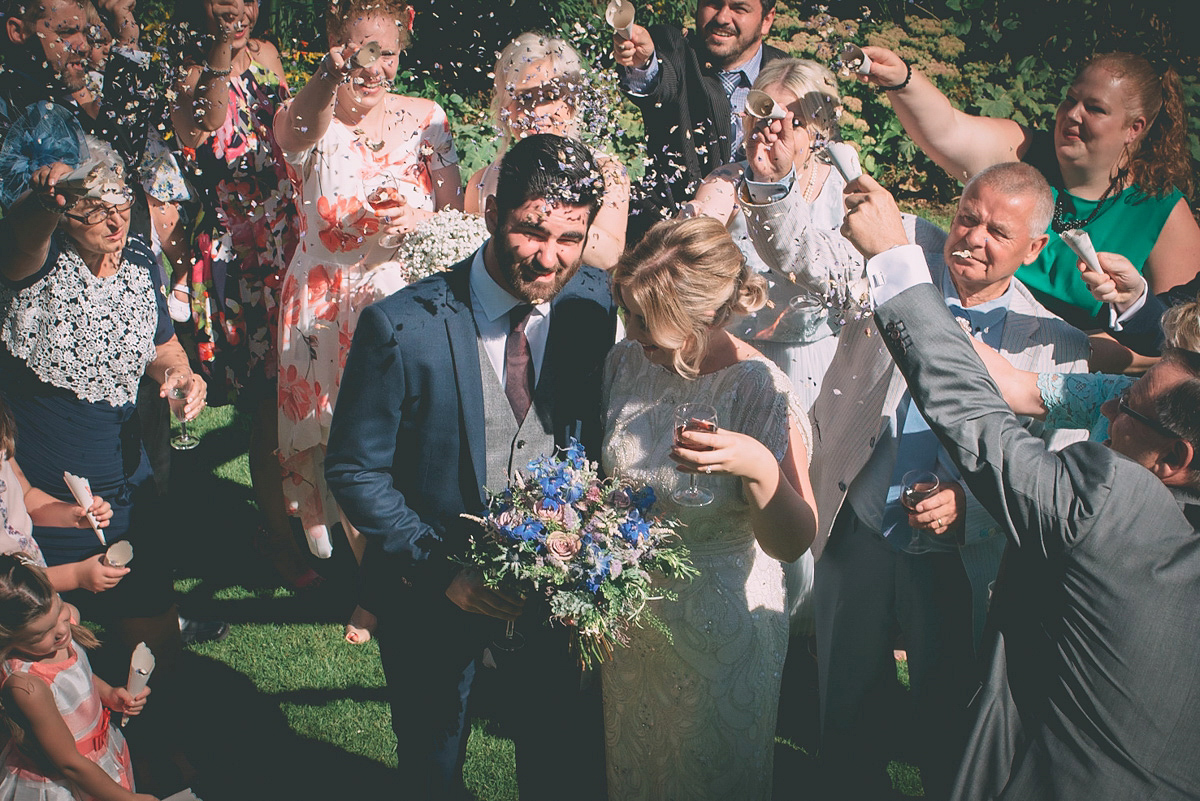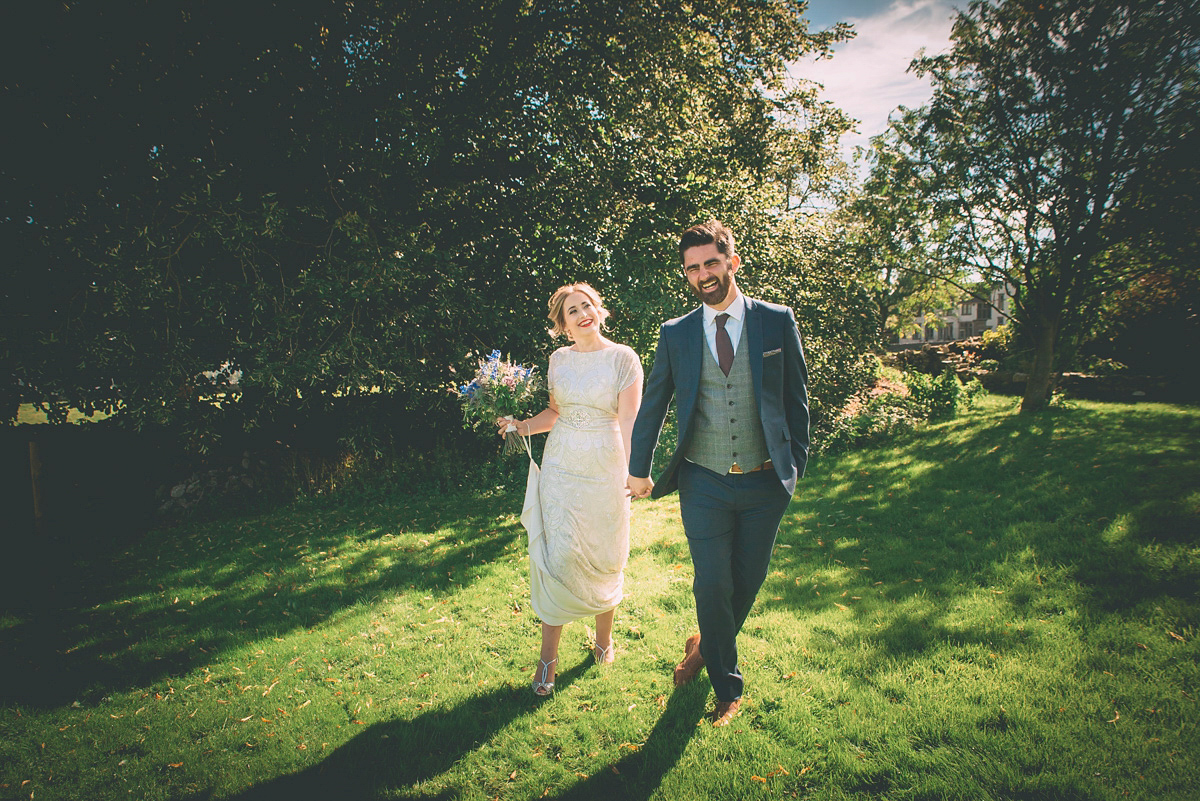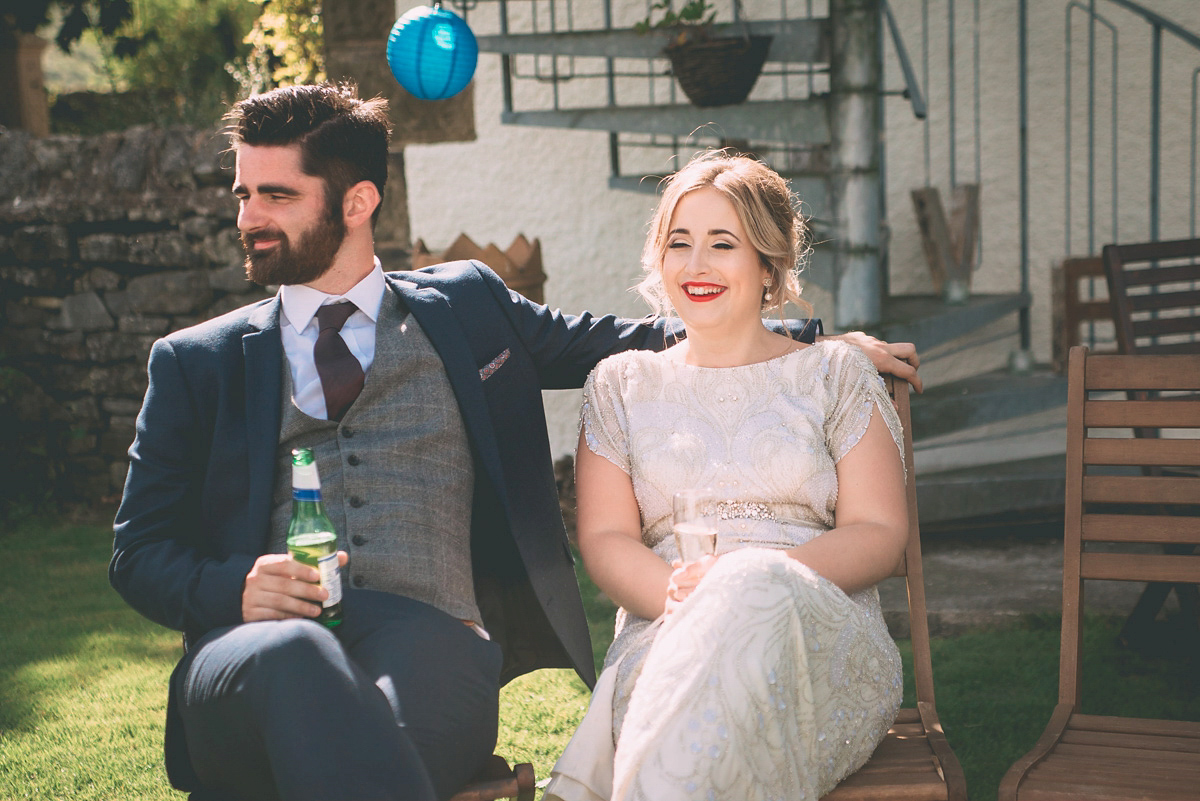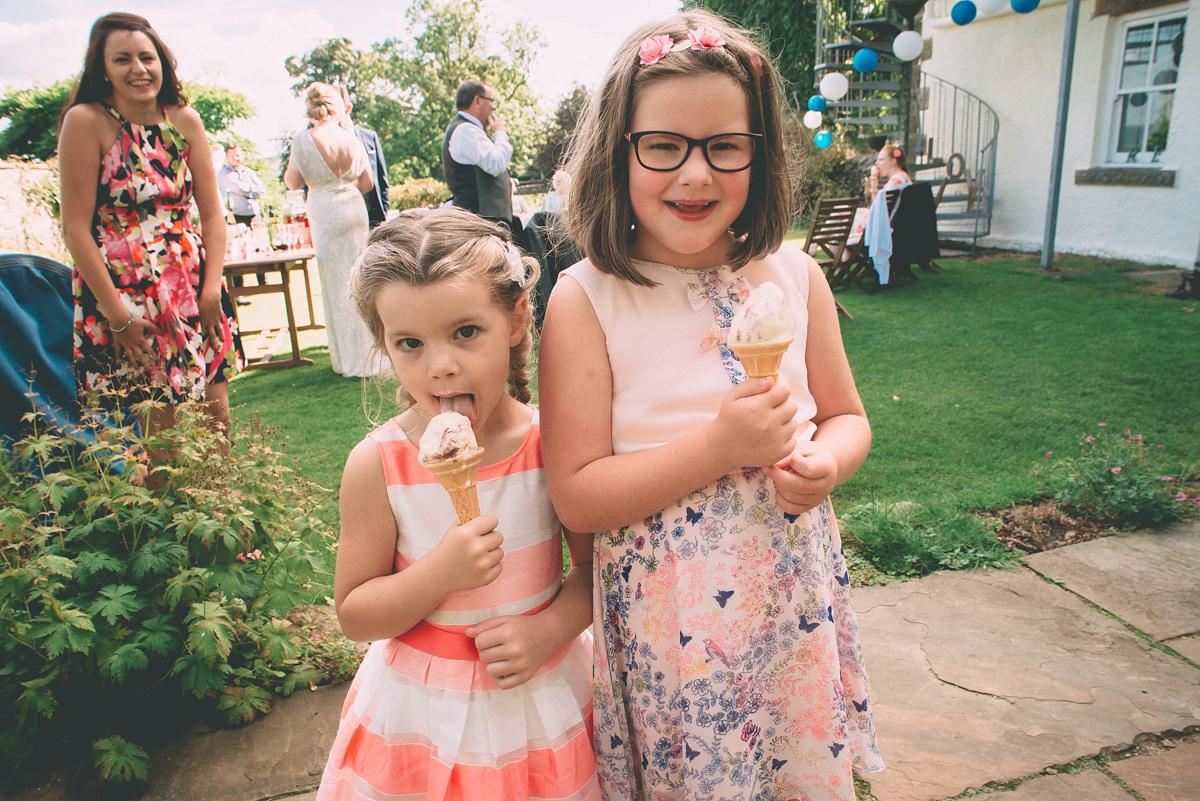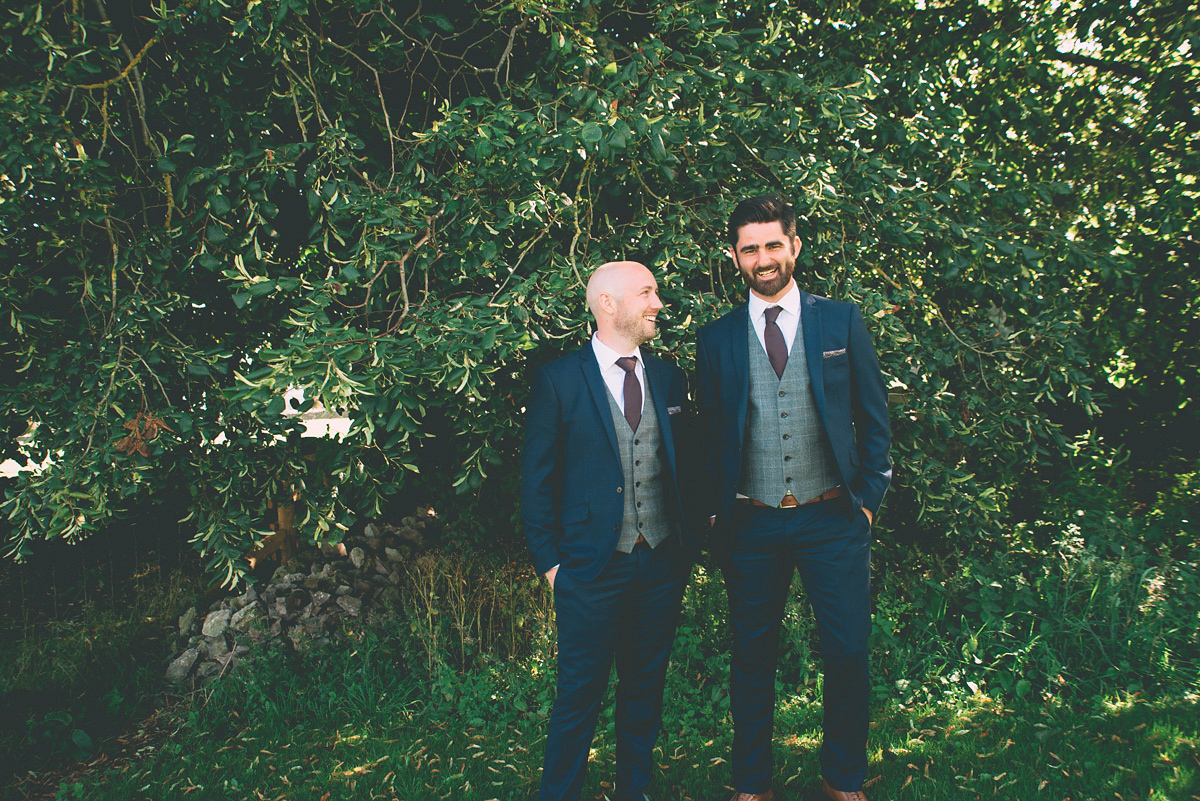 The bride and groom put a lot of effort into decorating both of their venues in a similar style.
"We put bunting, paper lanterns, lots of candles and hanging hearts/love quotes up in both venues. We also put fairy lights in vintage glass decanters and scattered them around."
"Sian's gorgeous flowers were put into our handmade decorated jars and dotted around as well. We also put Percy Pig sweets into jars for the tables and each guest found their place by their polaroid."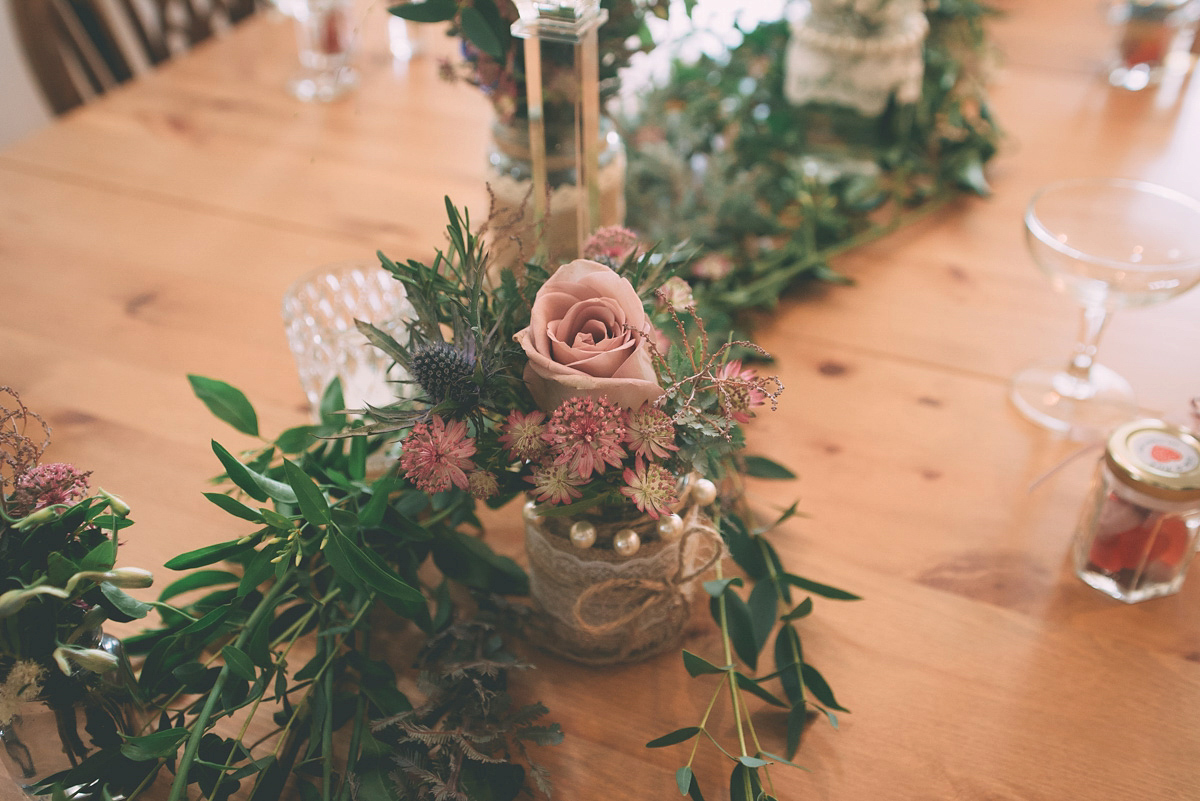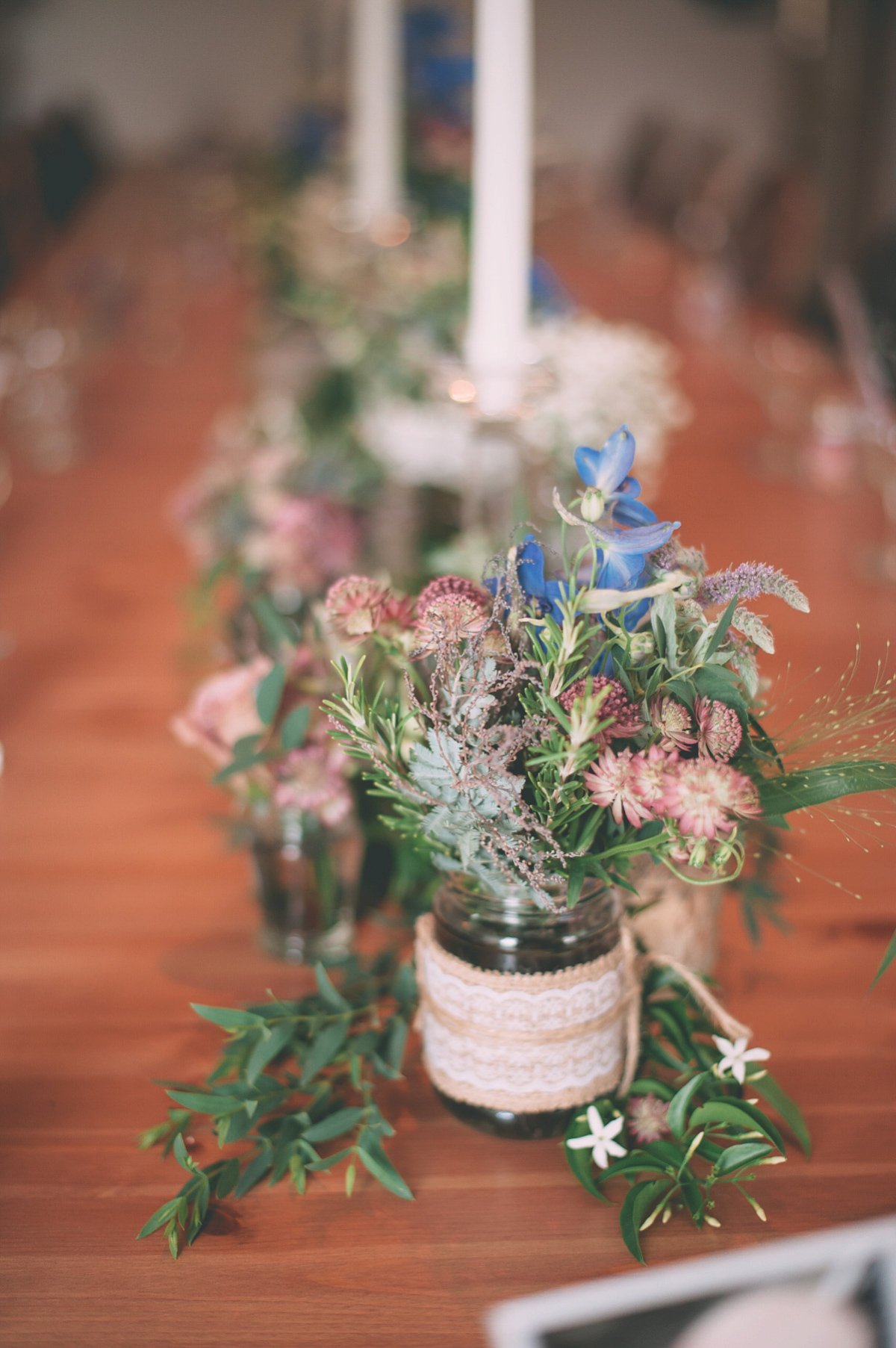 "We are both massive foodies so our wedding breakfast was a big deal to us both. Charlie from The Private Chef Company made everything so easy, both him and Tony were amazing, both efficient but non invasive and the food was so good."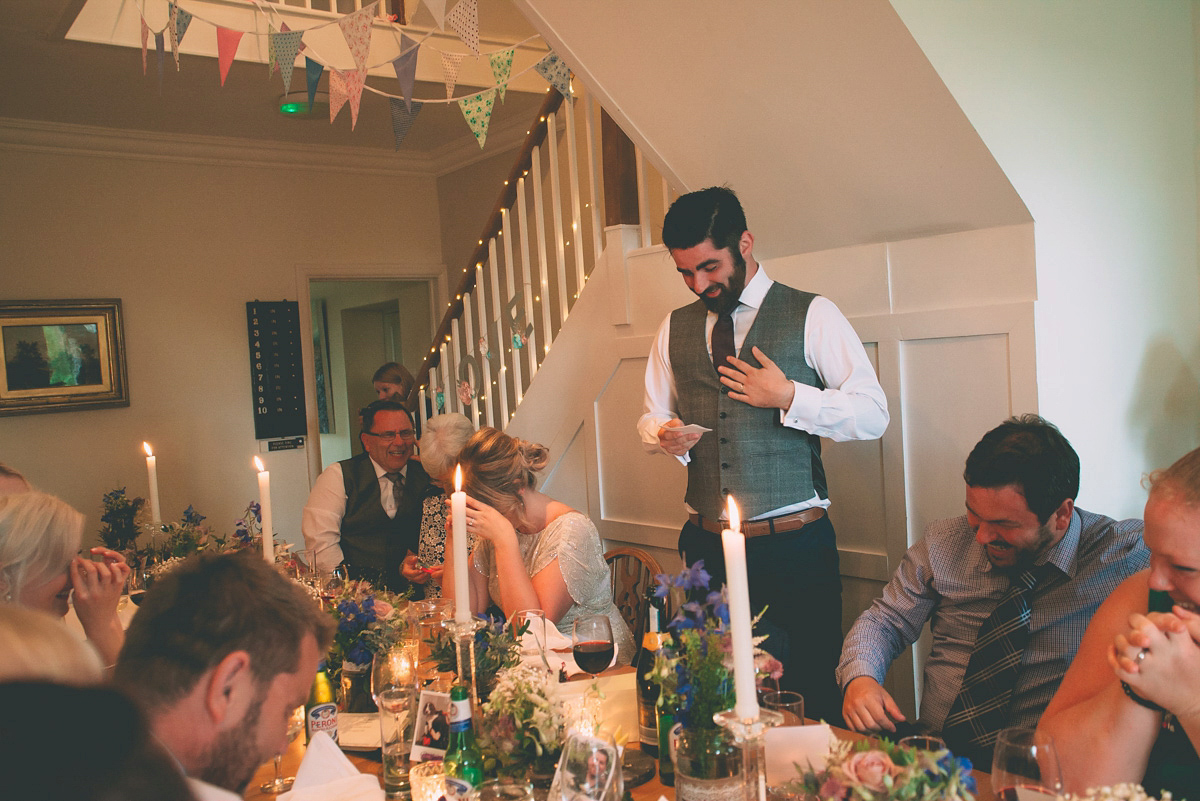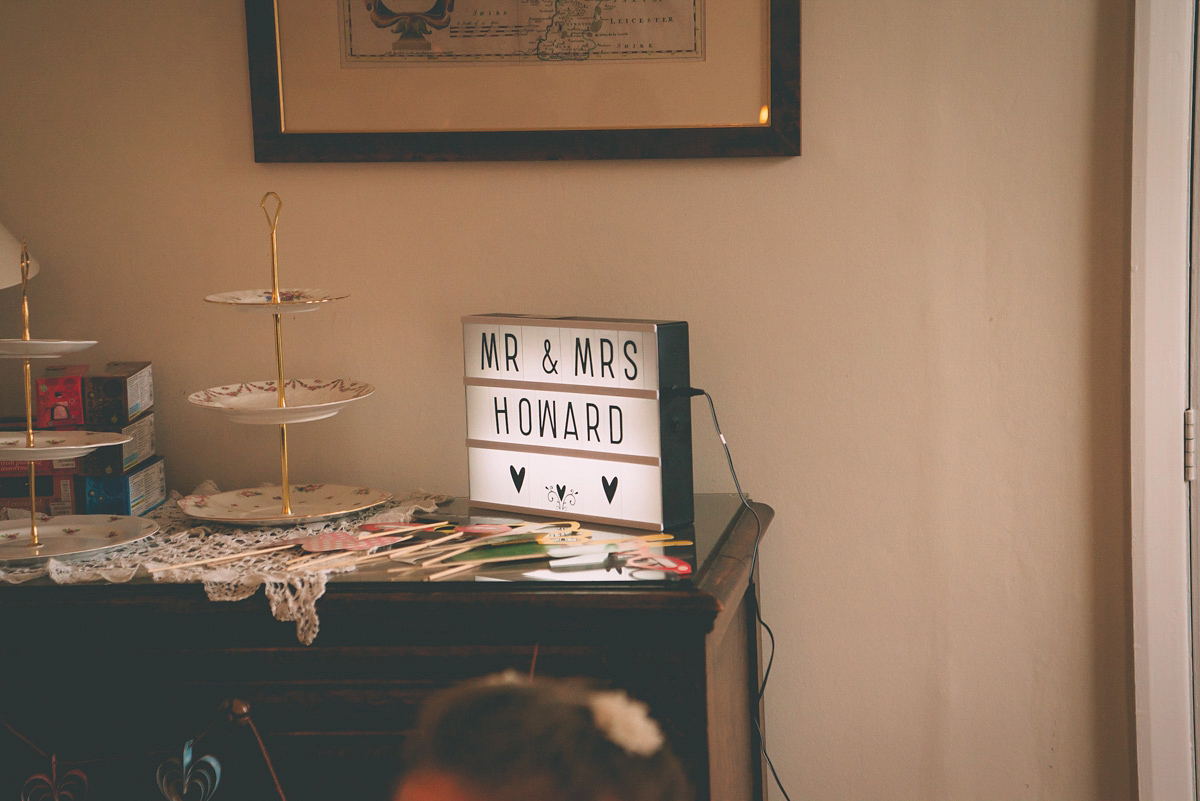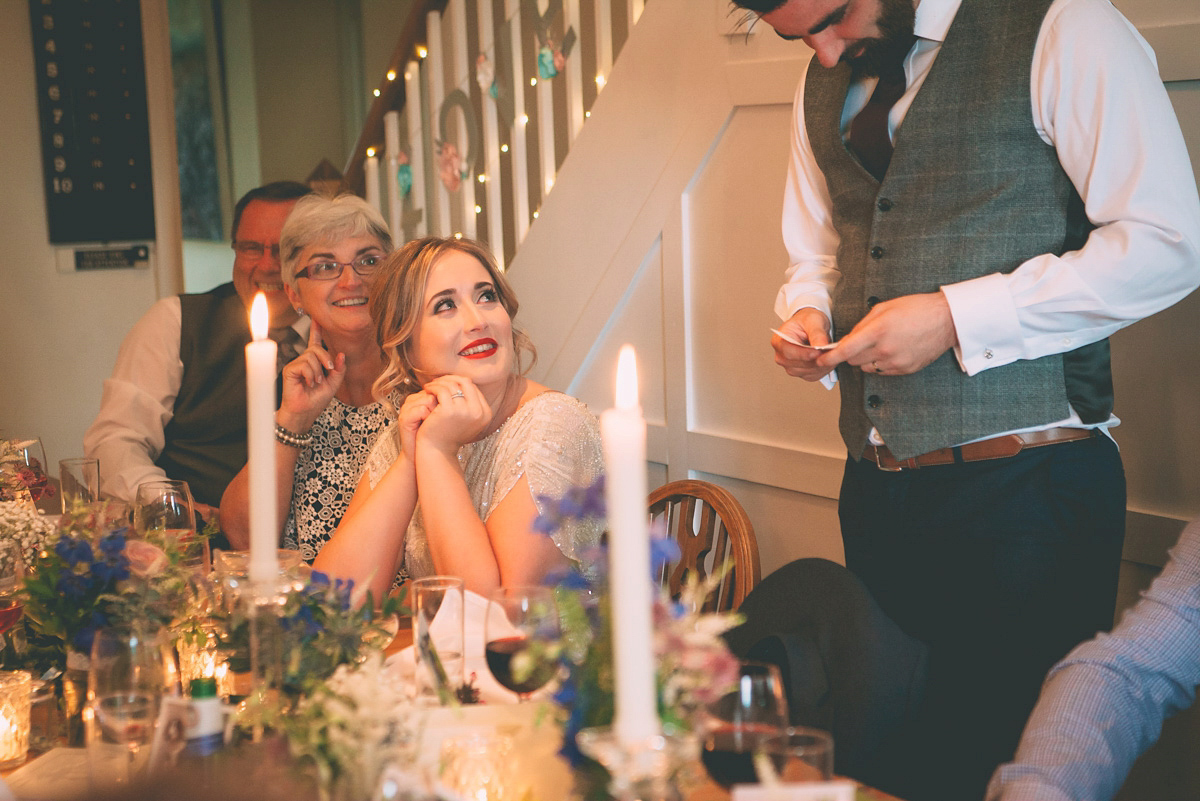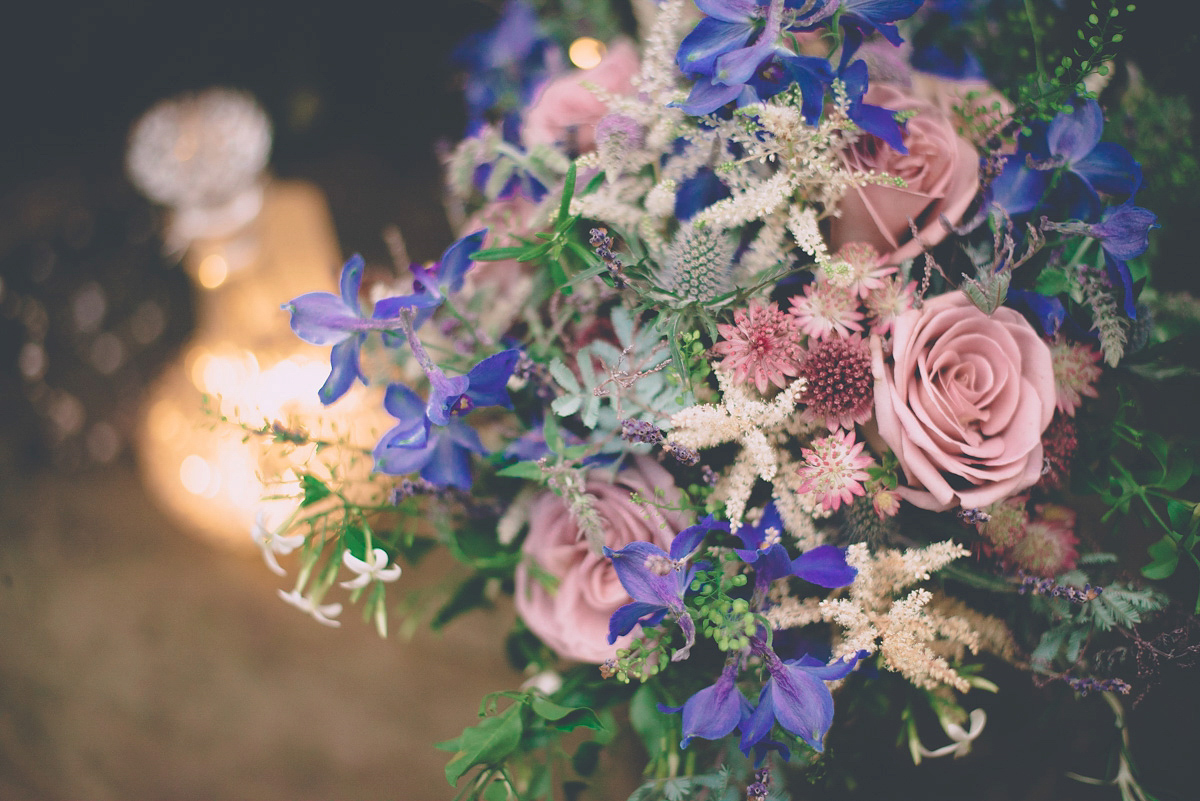 The bride and groom opted for two wedding cakes, a beautiful hand painted cake from Cocoa Cabana bearing their surname, with three different tiers of vanilla, lemon and chocolate brownie, and a savoury pork pie cake from Lord of the Pies with layers of pork and black pudding, cheese and onion, pork and cider.
"Our sweet wedding cake was an amazing wedding gift from our close friend. We always treat ourselves to the gorgeous salted caramel hot chocolates and seeing their other wedding cakes made it the choice for us. We loved the idea of having both a sweet and savoury cake option and our pork pie cake went down an absolute treat. We chose Lord of the Pies as they are local to where we live and they take so much pride in what they do. They are so easy to work with and really deliver with style and substance."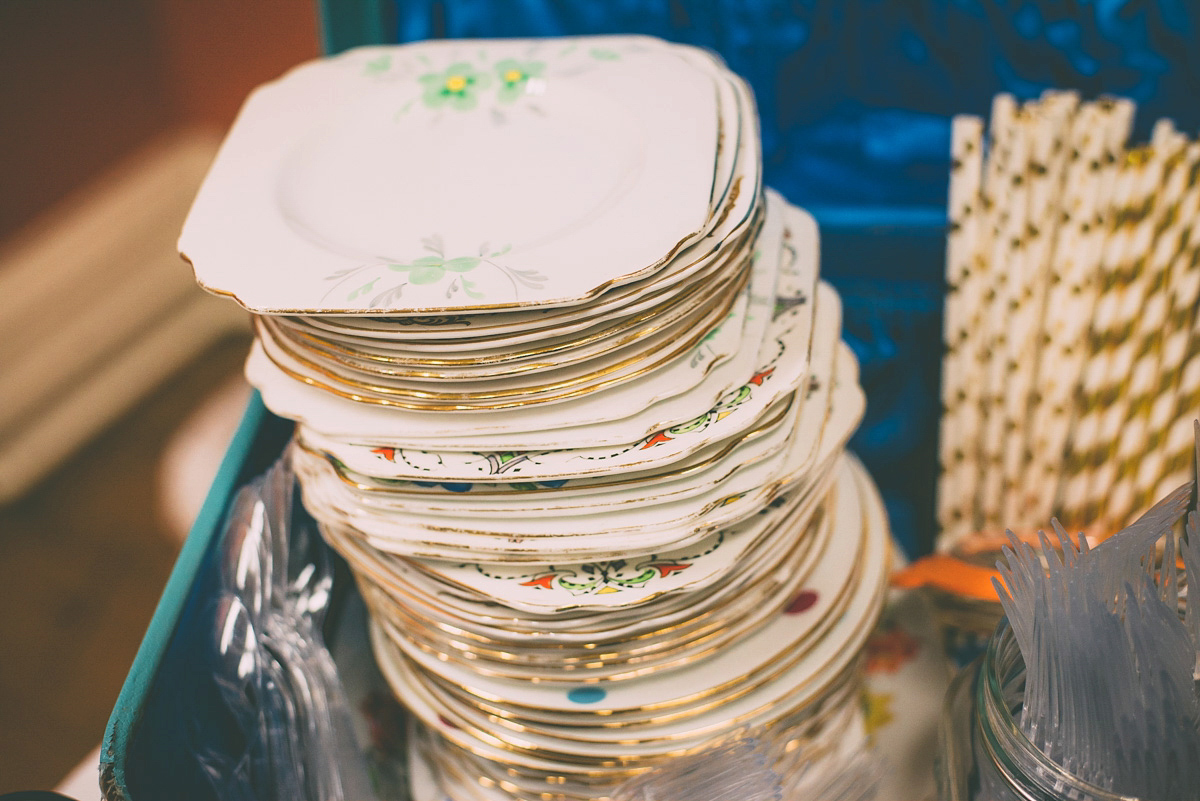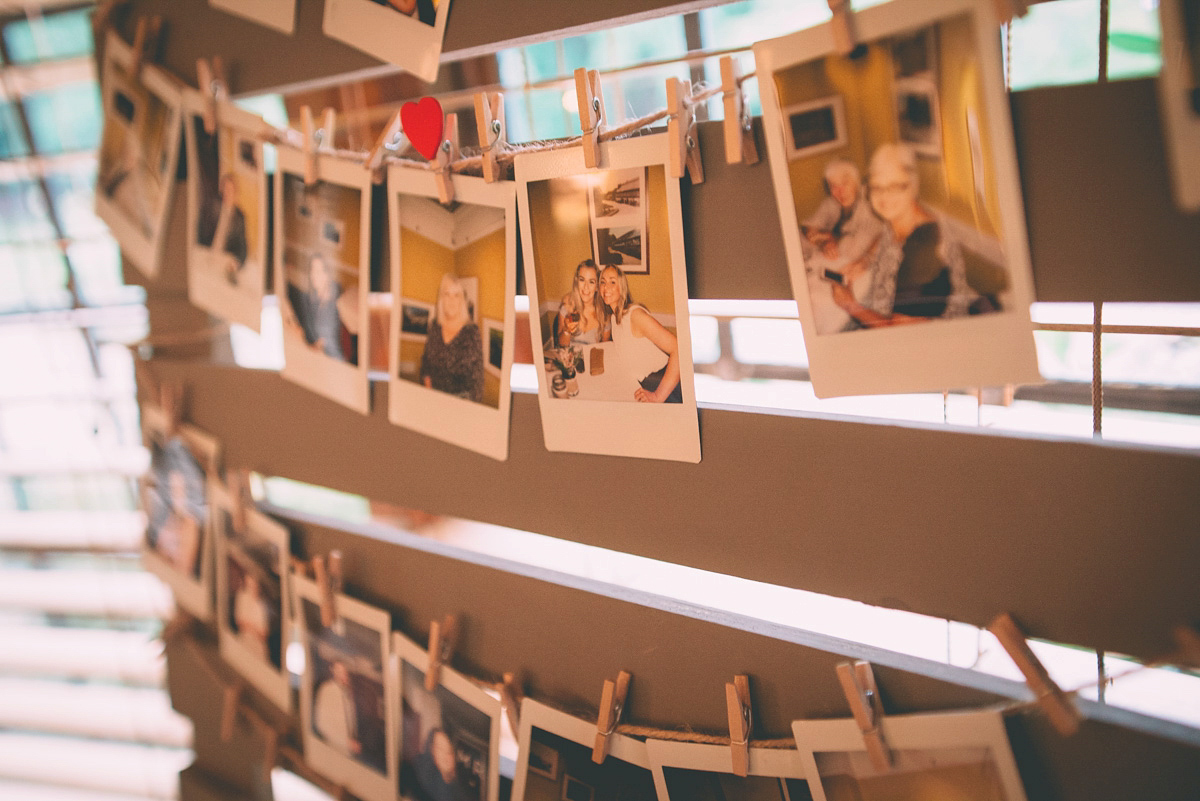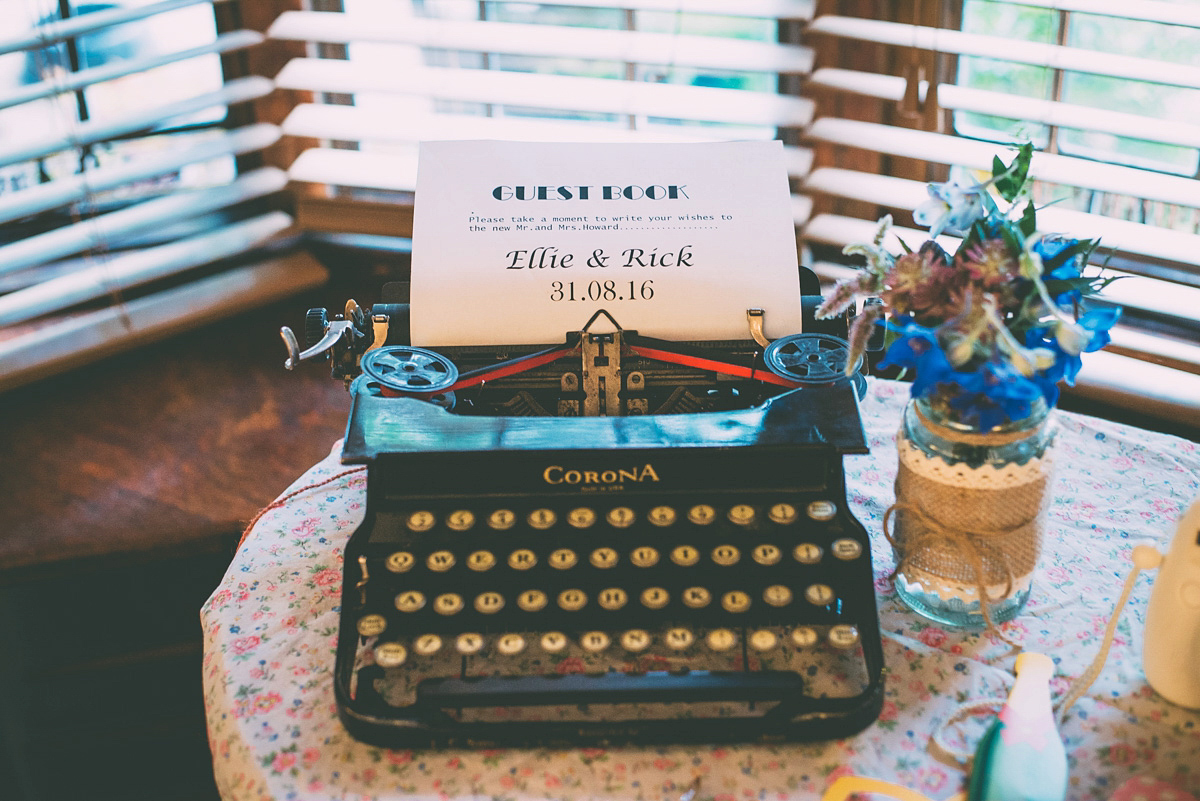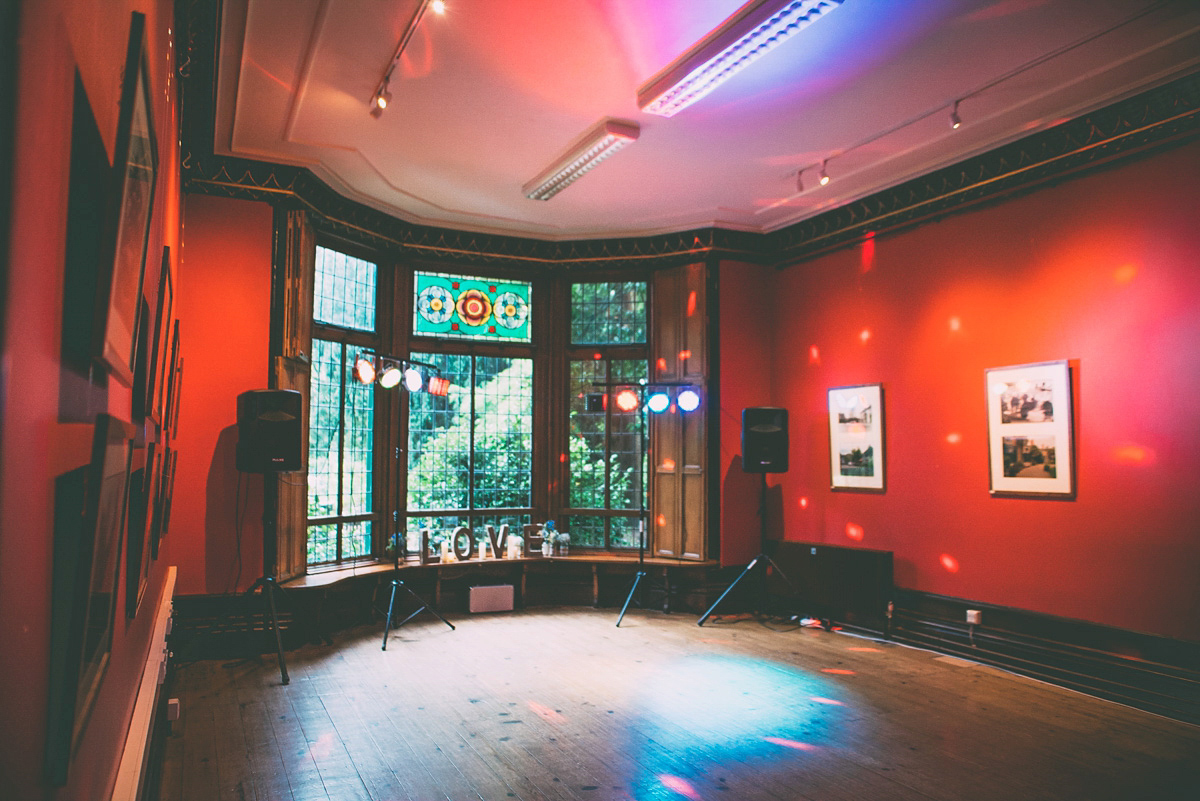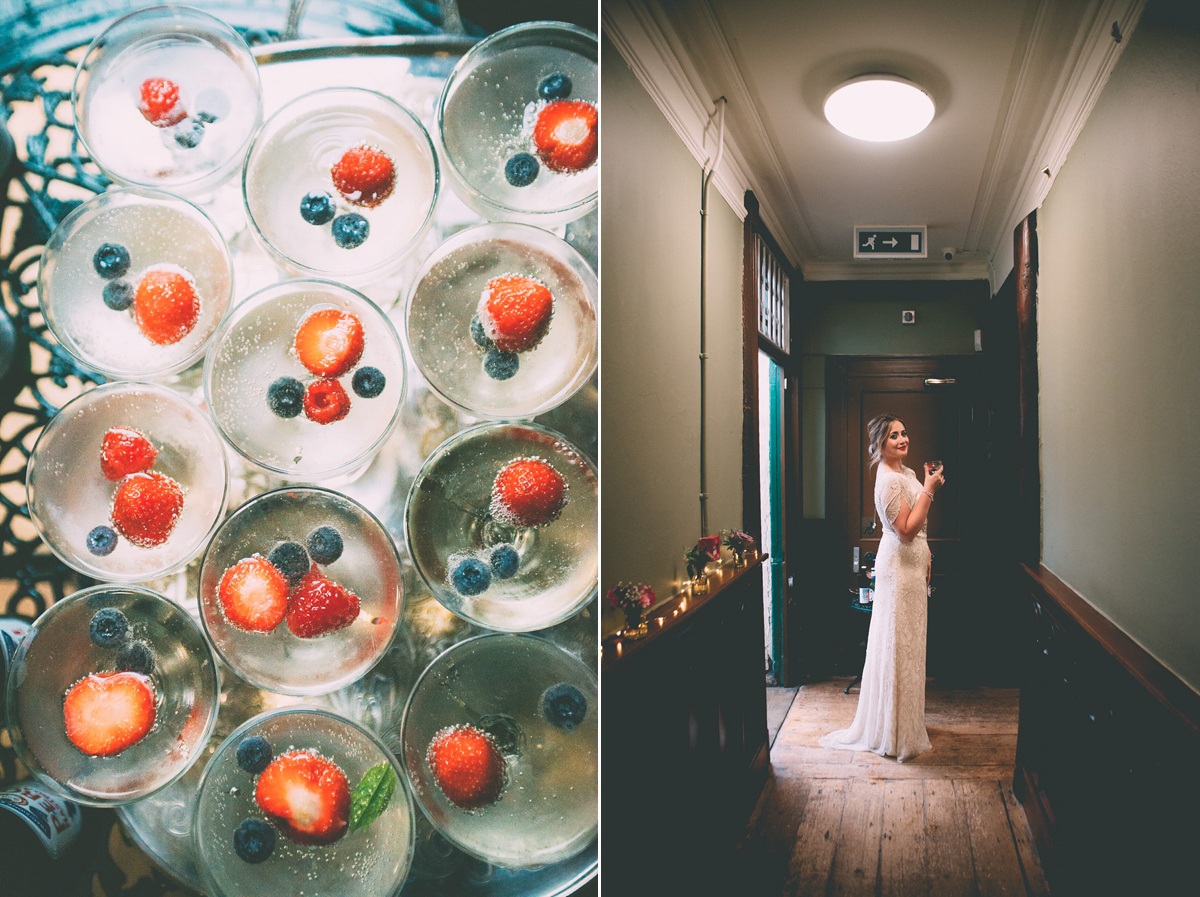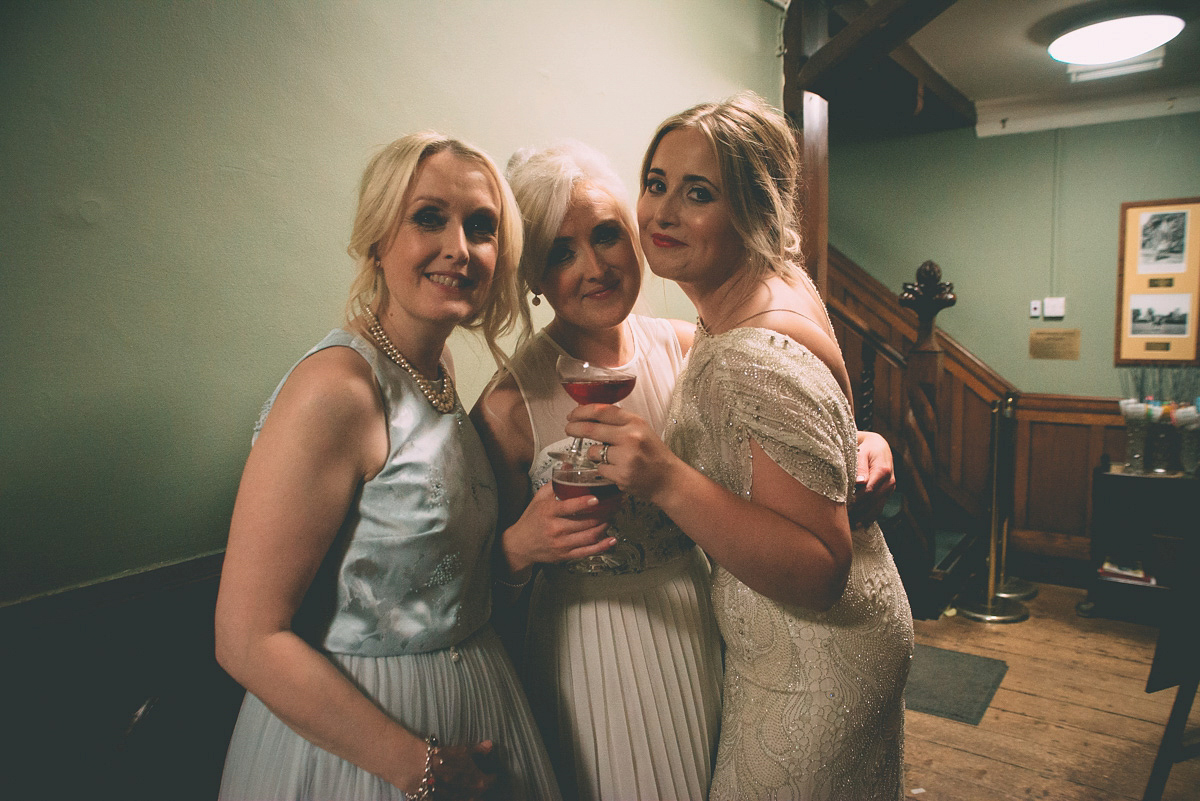 "Our first dance was to 'Latch' by Sam Smith. We love the words, and it was an option to walk down the aisle to but we thought it was better suited to our first dance."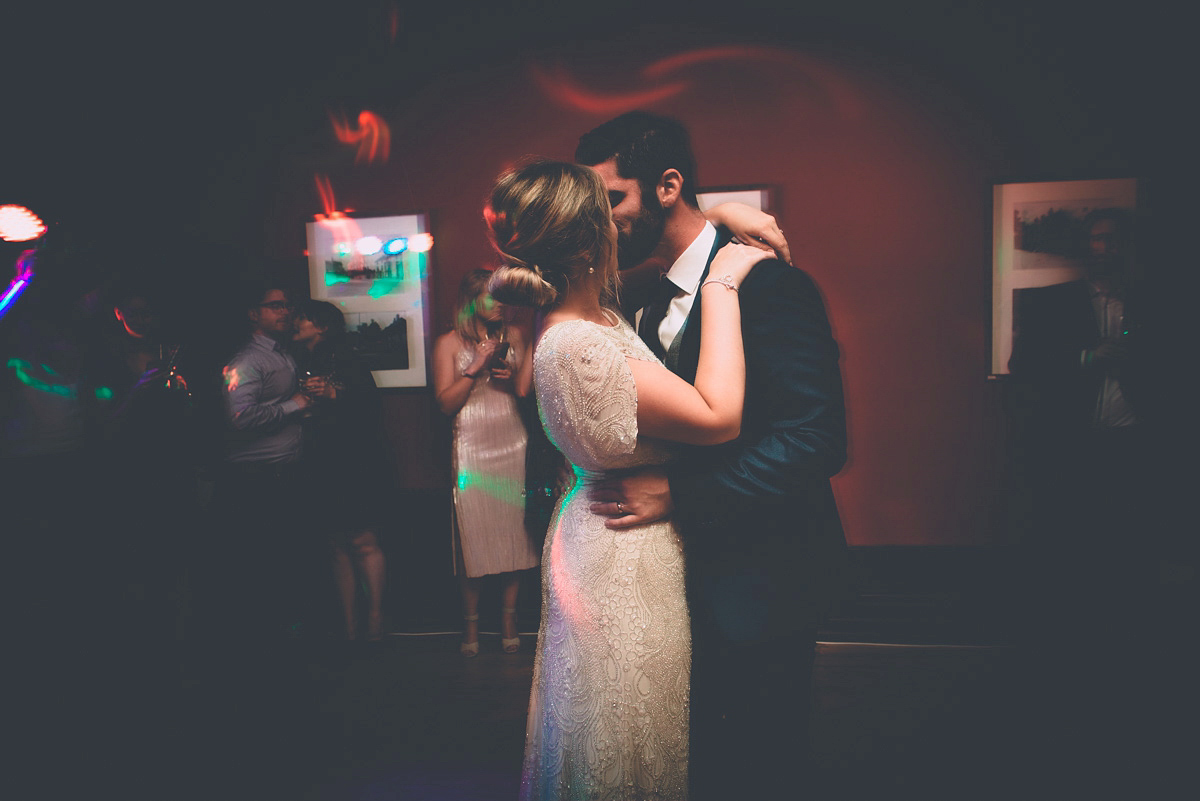 "It's hard to choose just one favourite moment but we both loved the ceremony. It was a mix of huge emotions and sharing it with only our closest family made it even more special. It was a mix of emotional and happiness all at the same time and having Rick's father Trevor perform the ceremony for us made it more personal and perfect. The best we could wish for."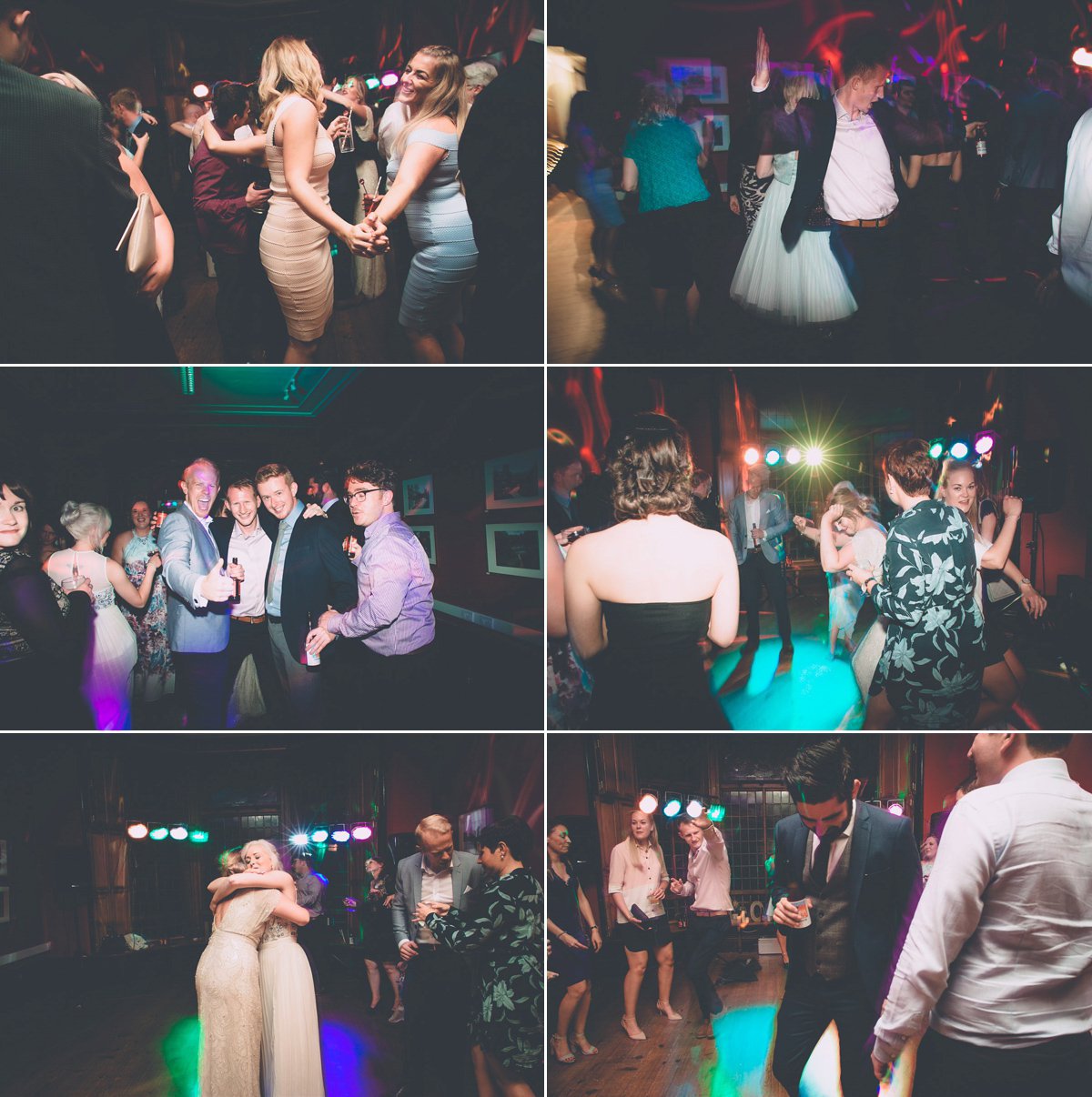 Words of Wedded Wisdom 
"Take your time and enjoy every moment. There will be times during planning where it all gets on top of you and you feel like endless lists will never get done but it is true when people tell you it comes together in the end. Our rule was, if a detail becomes too stressful, delete it, forget it, you don't need it. Make sure you do exactly what the two of you want, how you want it to be. Ask for help when and if you need it. Most importantly, have the best day of your lives, because it's the best day ever!"
Our heartfelt thanks to Ellie and Rick, and also to the lovely Kate McCarthy for the gorgeous images.
Love Caoimhe xx