You just know if the bride wears a sparkly dress that its going to be a super cool wedding.  When the bride is also one of our lovely Lovettes, its pretty much guaranteed.   Lovette Clare married her beau Jonny on the 31st July 2016 at The Tithe Barn, Hampshire, with a glamorous vintage cinema feel to the day.  For their background story, take a peek at Clare's previous posts here.
Clare and Jonny's day was captured on camera by our fabulous Little Book for Brides members, McKinley Rogers, while to plan the day they brought on board Alex from Bijou Bride.  Clare looked like a 1930's screen siren in the beautiful 'Anya' by one of our very favourite designers, Karen Willis Holmes, which she purchased from Angelica Bridal in Islington.
"We had a touch of old Hollywood glamour and vintage cinema running throughout the day in terms of the styling and décor,  with a modern twist. For colour, we played around with some of my favourite shades – rich berry colours against light soft tones of neutral greys and blush, to soften it a bit for the summer season, with a touch of metallic thrown in for good measure."
Photography by McKinley Rodgers
"I had a very clear idea in my head of what I was looking for- something fairly simple and timeless, with clean crisp lines.   I headed to Angelica Bridal armed with my best friend Tahmina and an open mind.  Karen the designer happened to be in the boutique that day too, which made the whole experience very special.
There was just something special about my Anya dress – the all-over mother of pearl sequins made it feel a bit edgy with a little bit of the Old Hollywood wow factor and the train really made it feel special – the way it caught the different lights throughout the day made it feel like it was constantly evolving and the noise I made walking around felt very swish."
"As I wanted to try and relax as much as possible the morning of the wedding, we brought in the talented hands of Alex from Bijou Bride and her 'without a glitch' service, which included all the styling, dealing with suppliers on the day and all the behind the scenes coordination which meant we could relax.  We already had quite a clear vision of how we wanted everything to look, so this service was perfect for us.  She absolutely nailed it."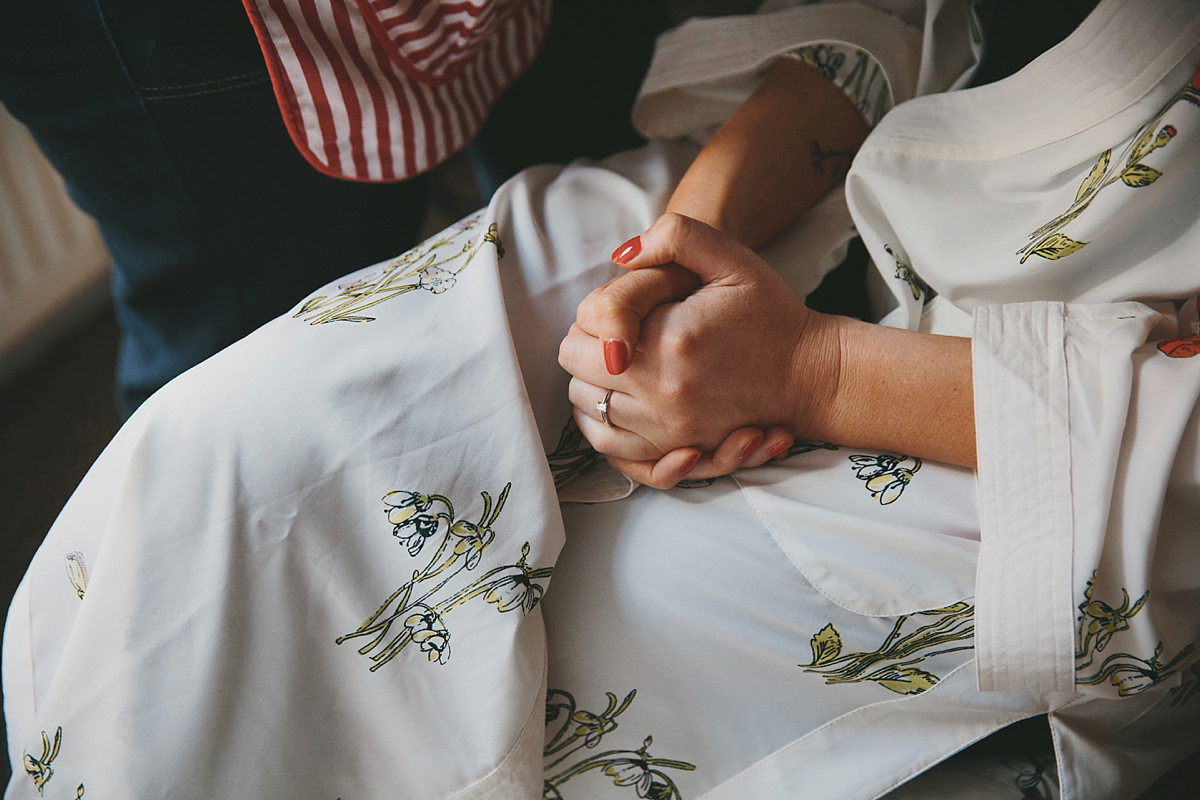 "For make up, I went for black liner, bold retro lips and smoky eyes.  It was really important to me to still look like myself on my wedding day and Amanda from Lipstick and Curls (another of our fabulous Little Book for Brides members) did a fab job."
"She was so lovely and calming on the day and created a relaxed version of the vintage glamour look."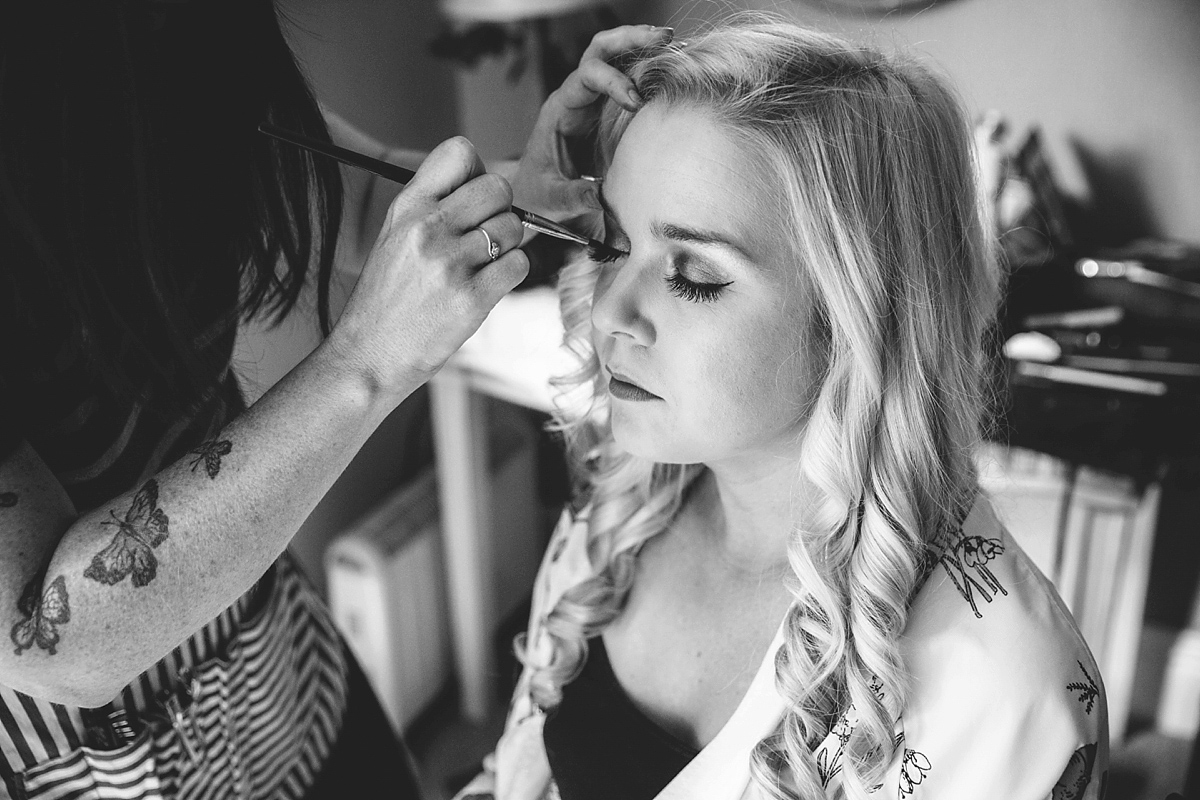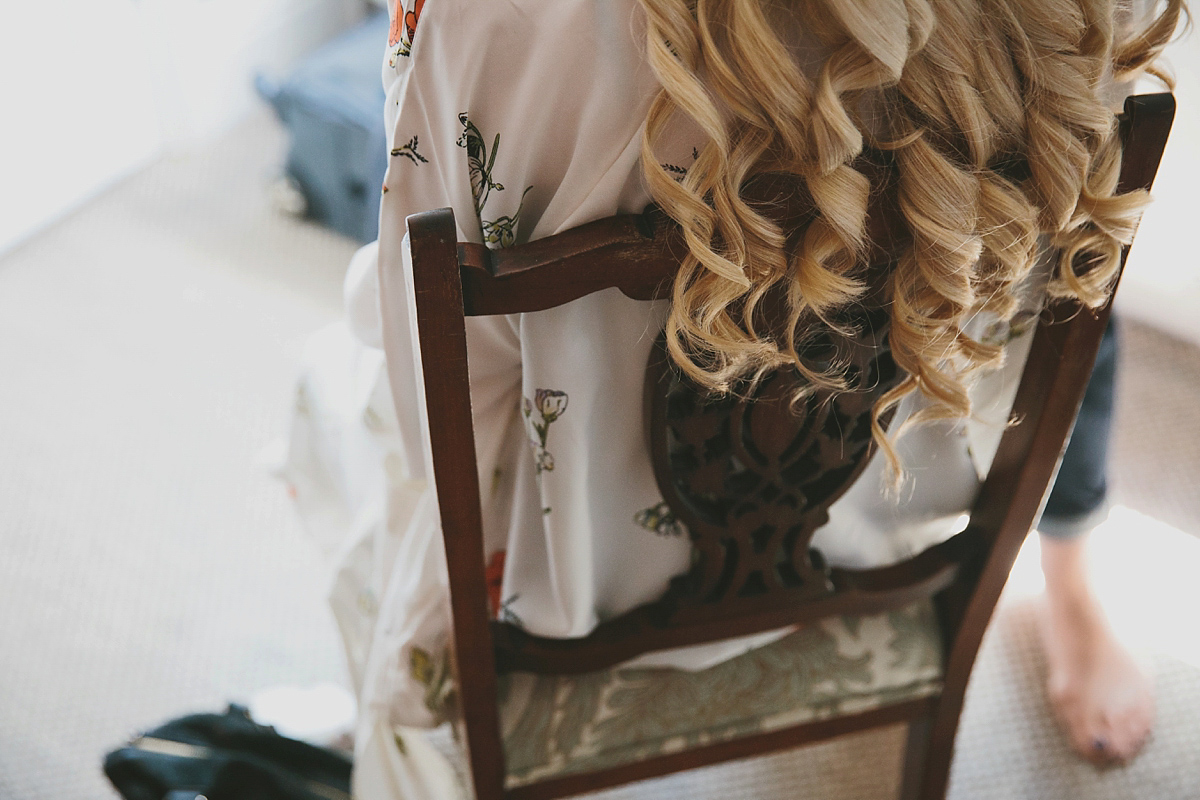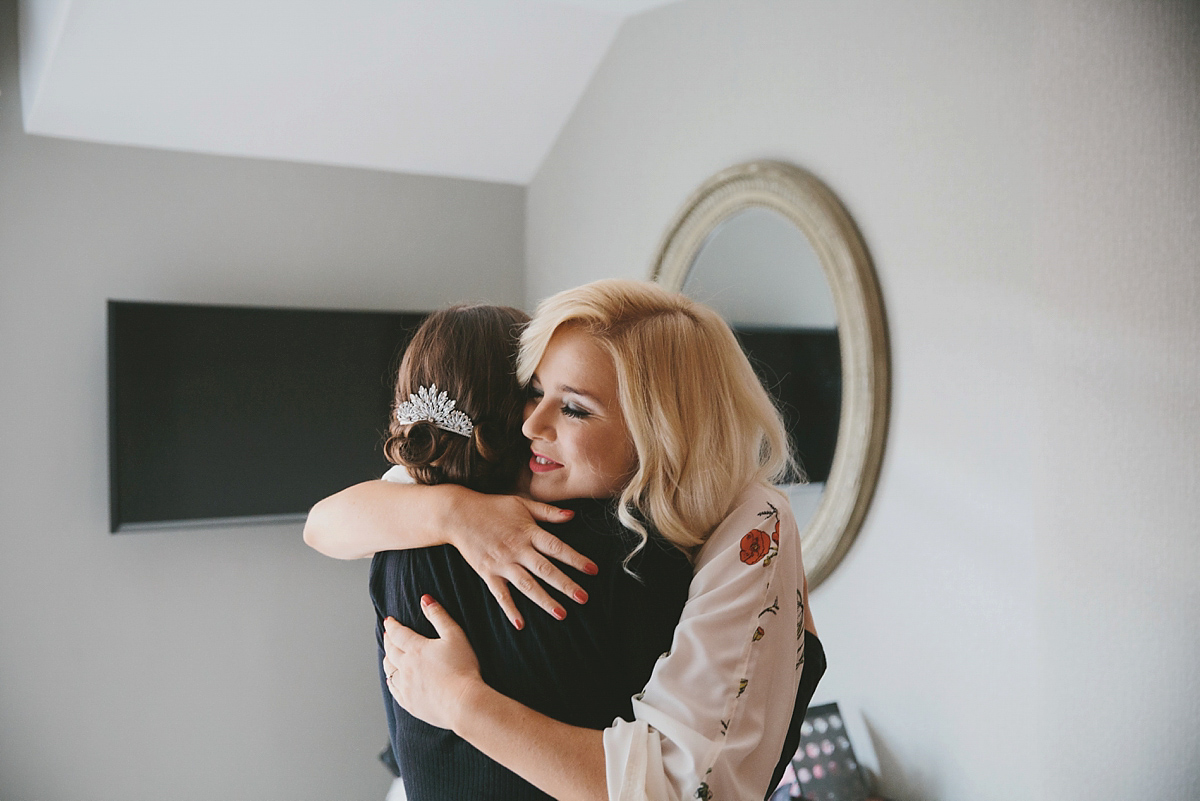 Clare's beautiful chapel length veil was by Pronovias, while her gold sparkly shoes were from Dune.
For scent, she chose her all time favourite, Coco Noir by Chanel, which seems the perfect choice for a Hollywood glamorpuss.
Those of you who follow the Lovette blogs may be aware that Clare and Jonny had a nightmare six months before the wedding when their original venue cancelled (you can read all about it here).  I can't imagine the stress, but they were lucky enough to find a perfect alternative in The Tithe Barn.
"The Tithe Barn is an absolute stunner of a building and its giant arches really add a sense of drama.  It's so bizarre now to think that we nearly got married anywhere else."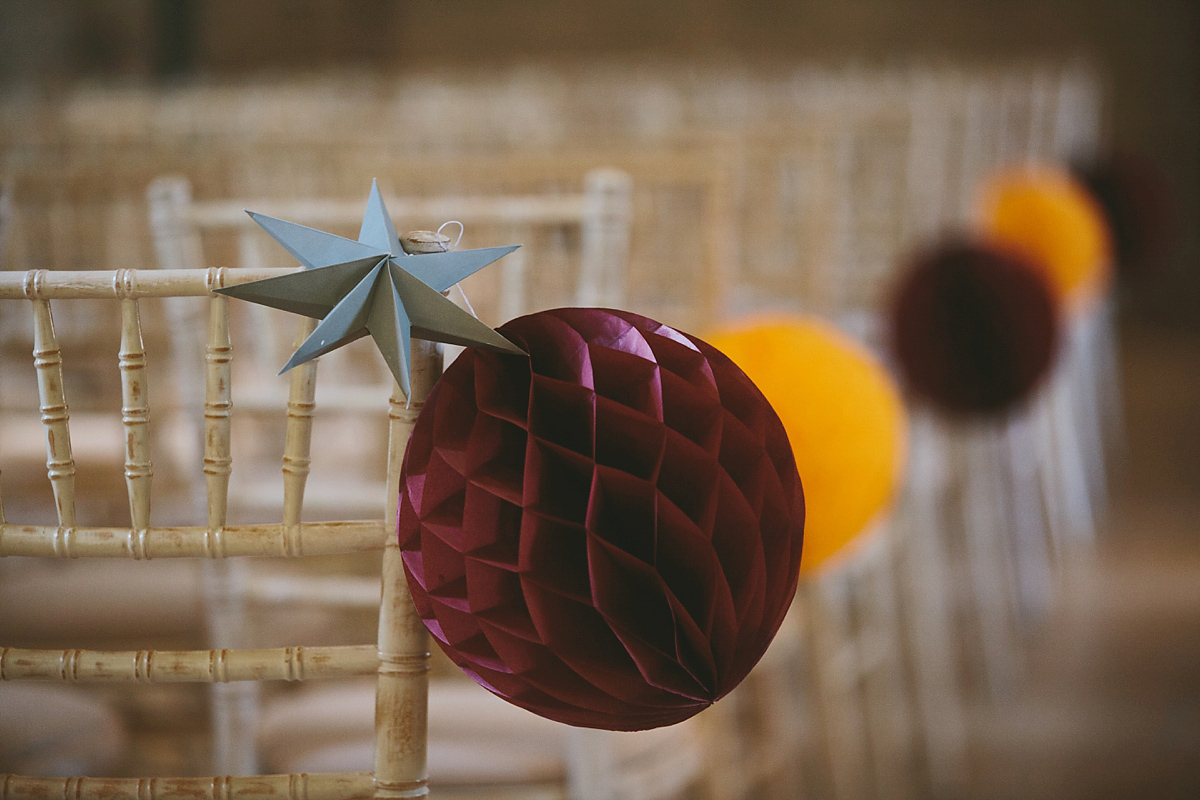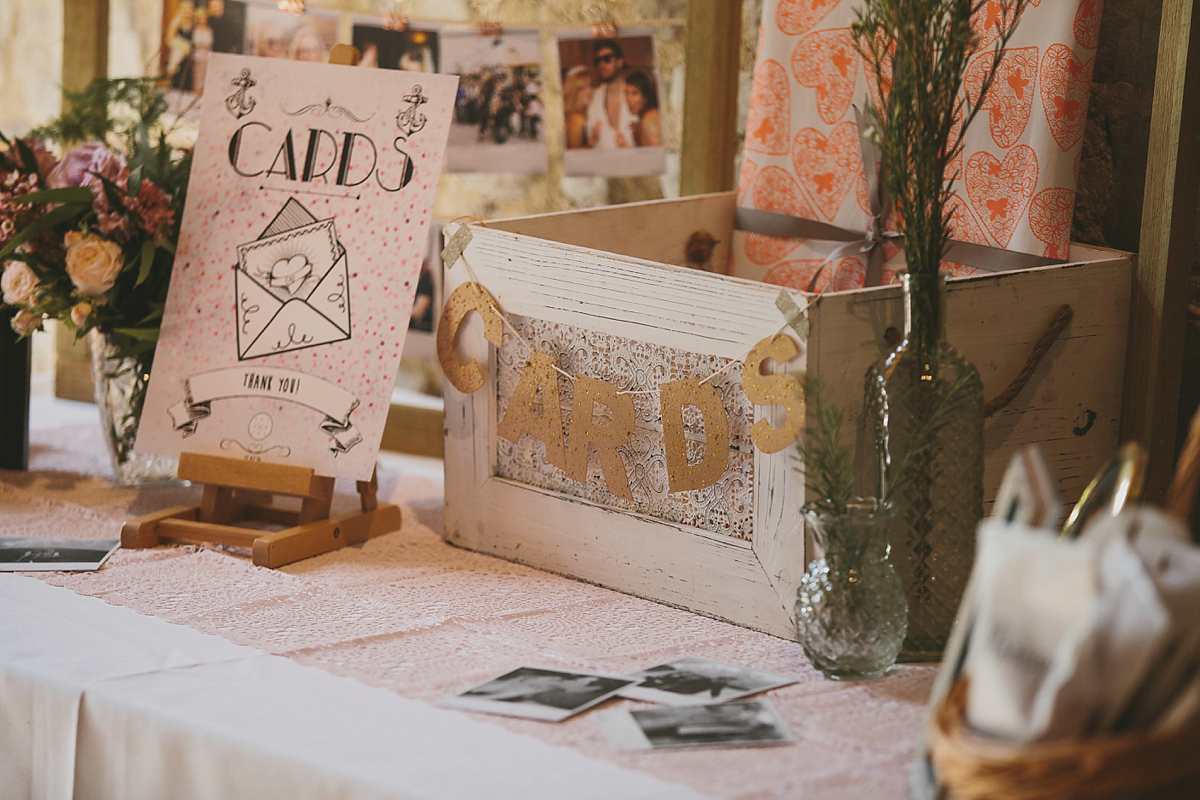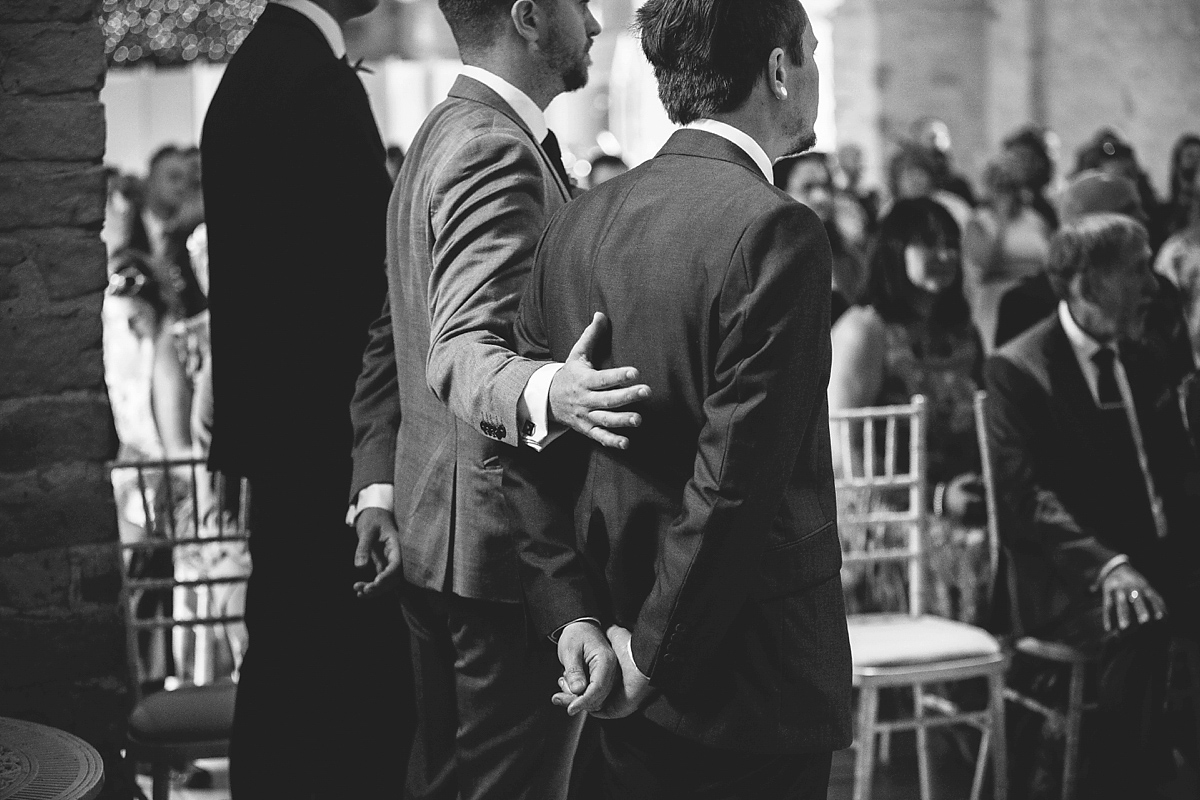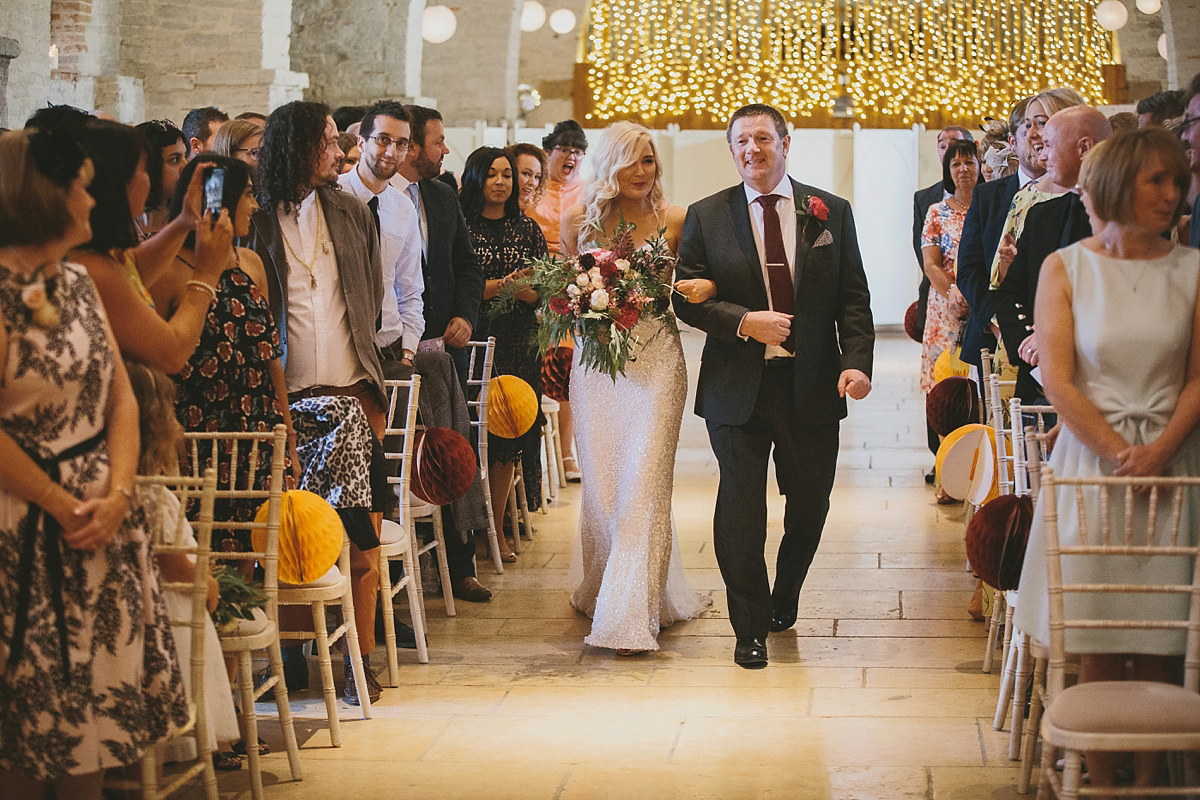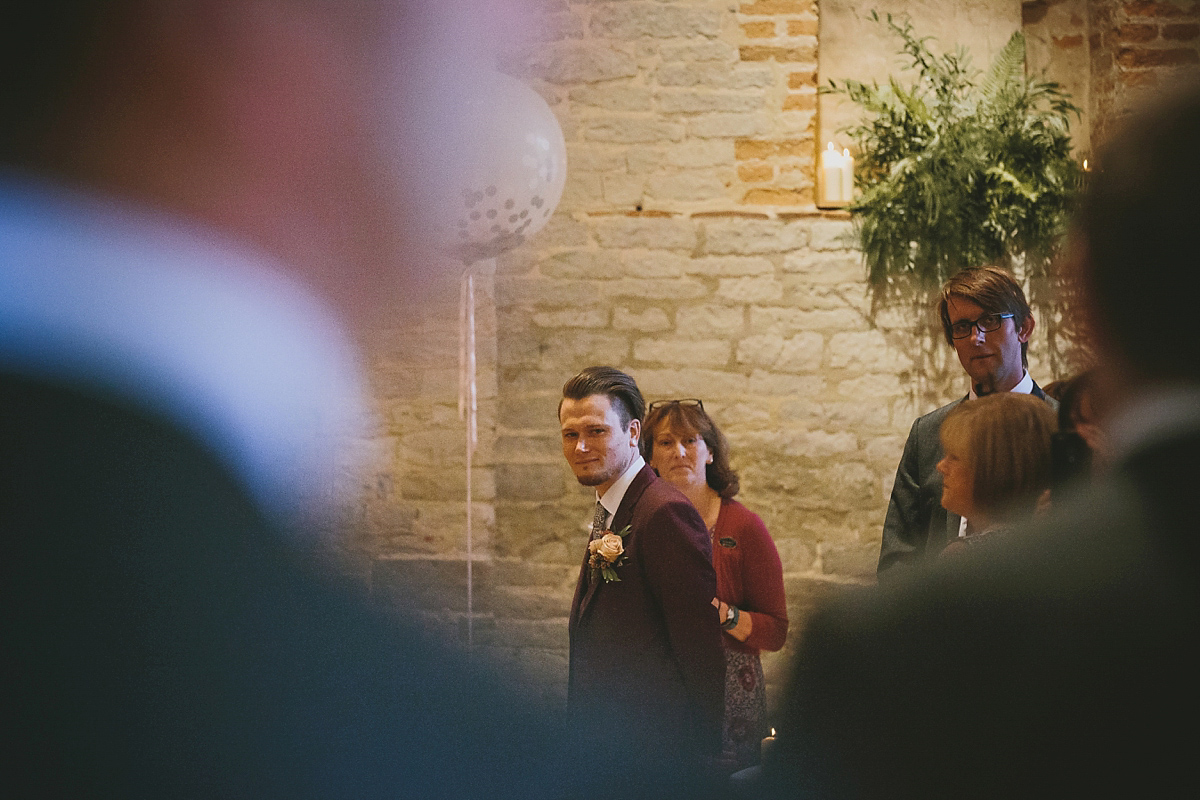 Clare walked down the aisle with her Dad, to acoustic music played by a friend.
"One of Jonny's very talented friends, Will Robert, performed throughout our ceremony.  I walked down the aisle to his cover of 'Ho Hey' by the Lumineers – we love the song as it instantly makes you feel happy and Will did such a beautiful version."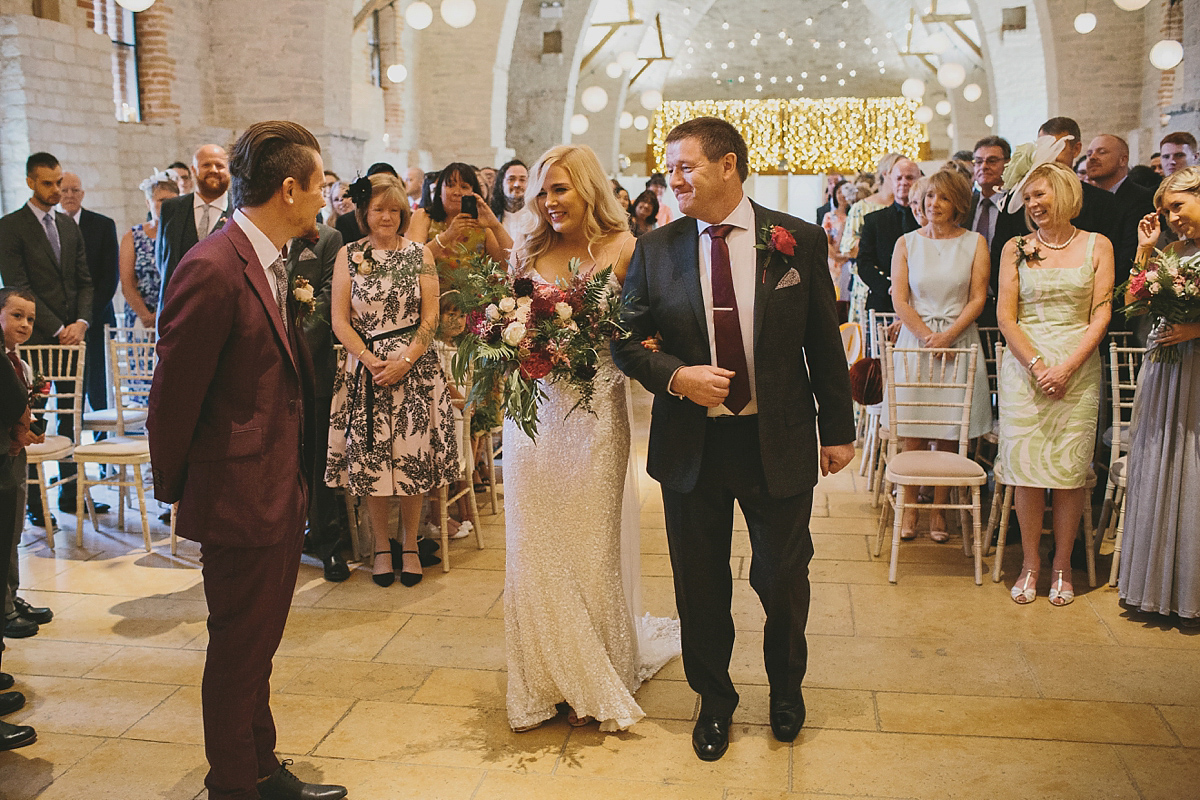 "We had two readings.  My uncle read 'On Your Wedding Day' (Anon) and two of our friends read 'A Lovely Love Story' by Edward Monkton."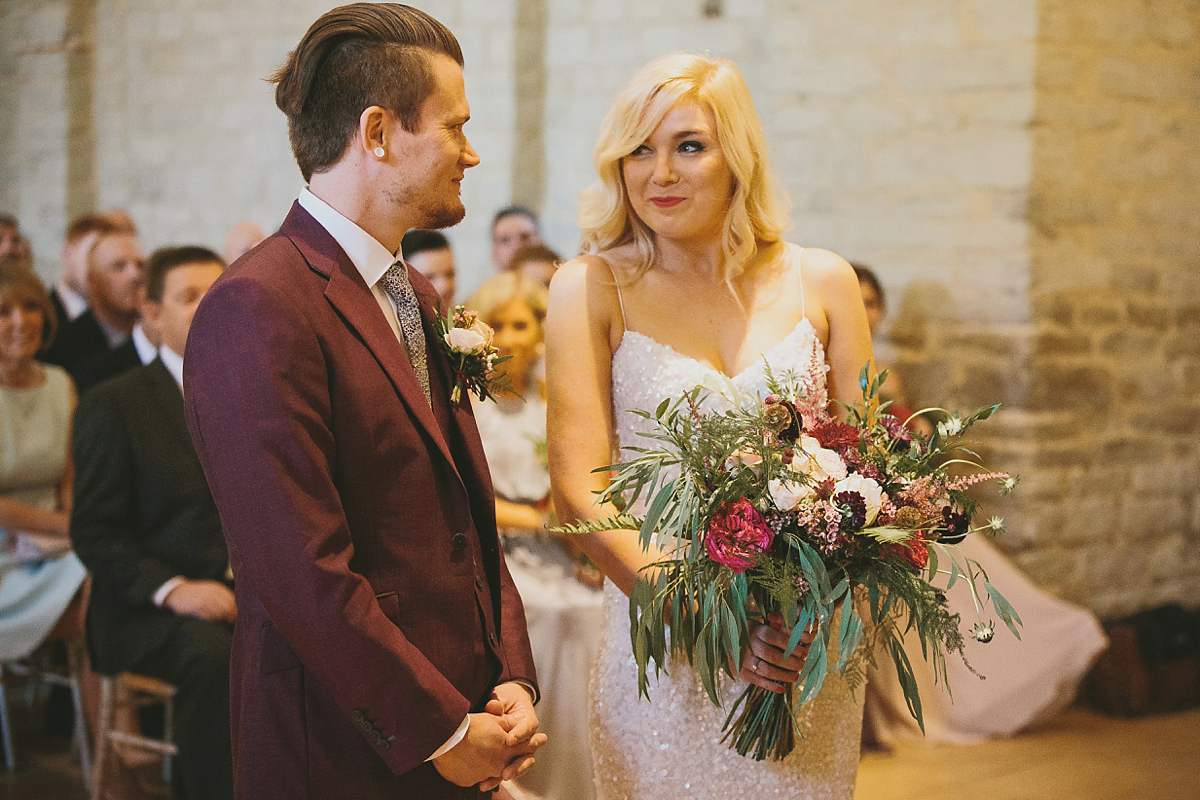 "Shortly after getting engaged, we took a trip to New York.  Whilst there, we treated ourselves to rings from a boutique on 5th Avenue.  It's nice to think the rings already have a bit of a story to tell and will always remind us of an amazing trip we had together."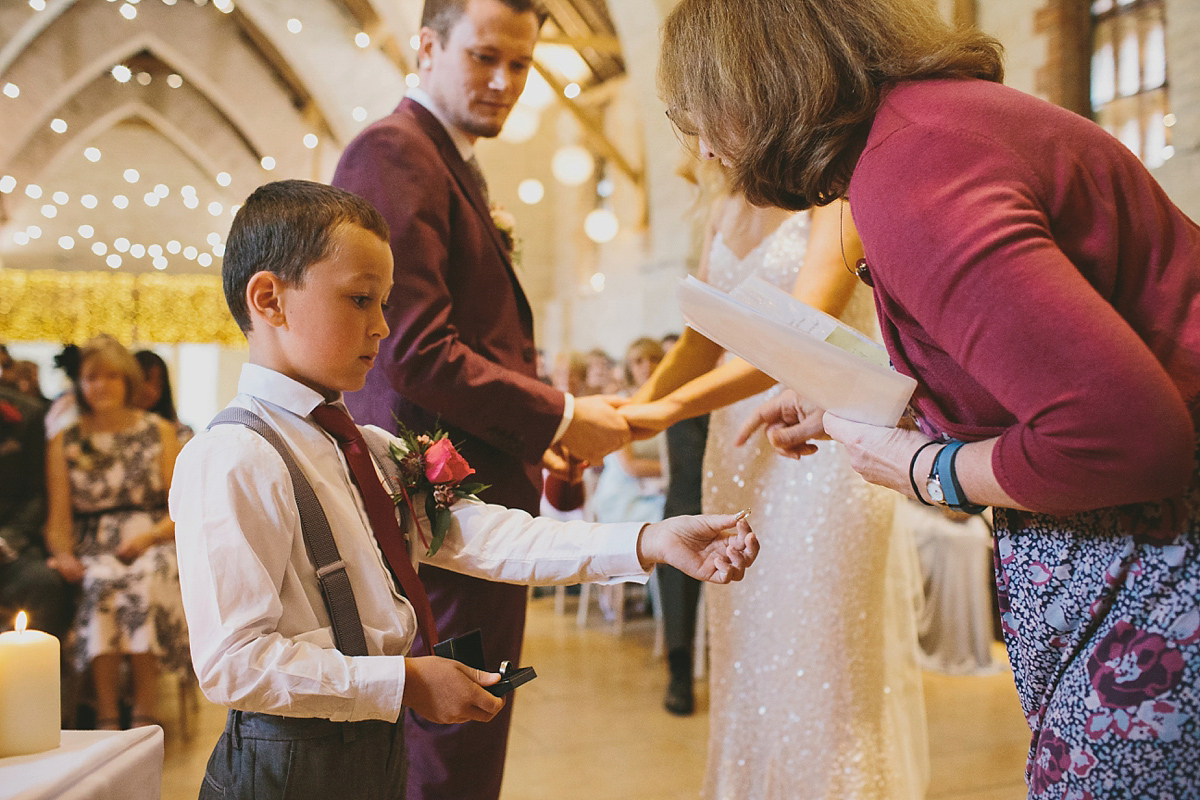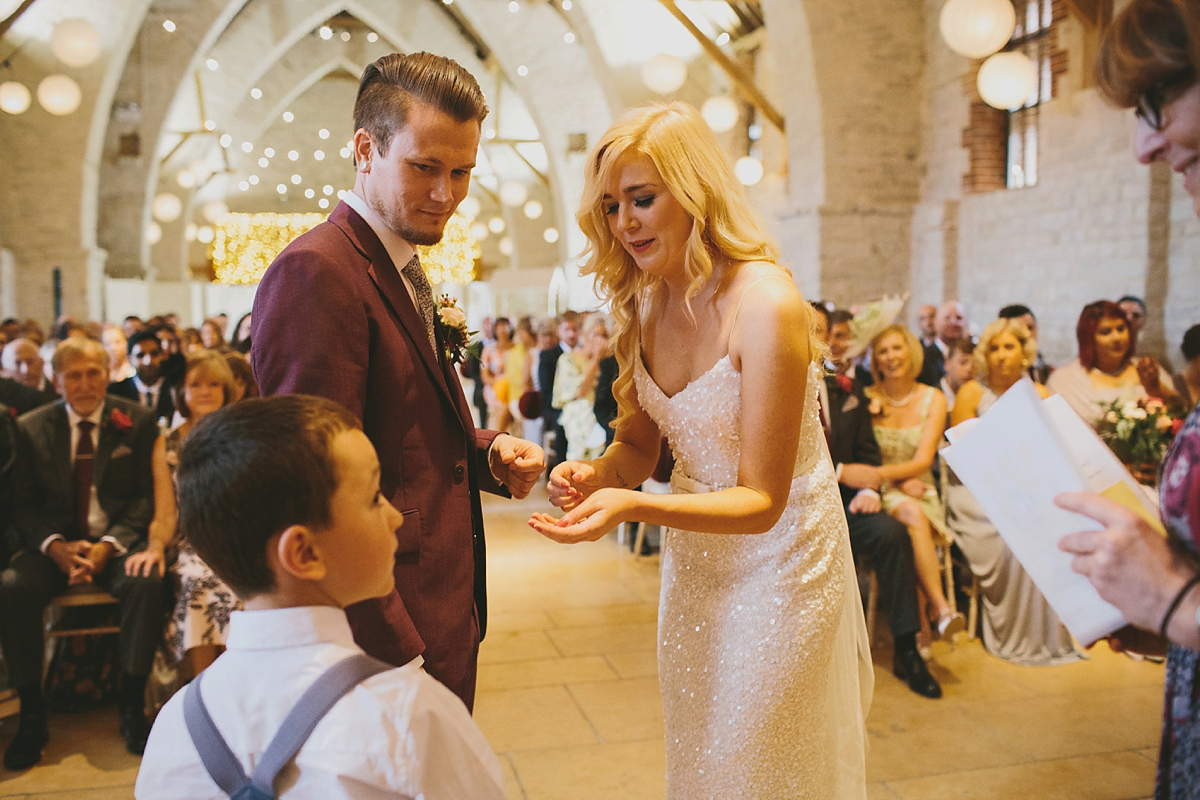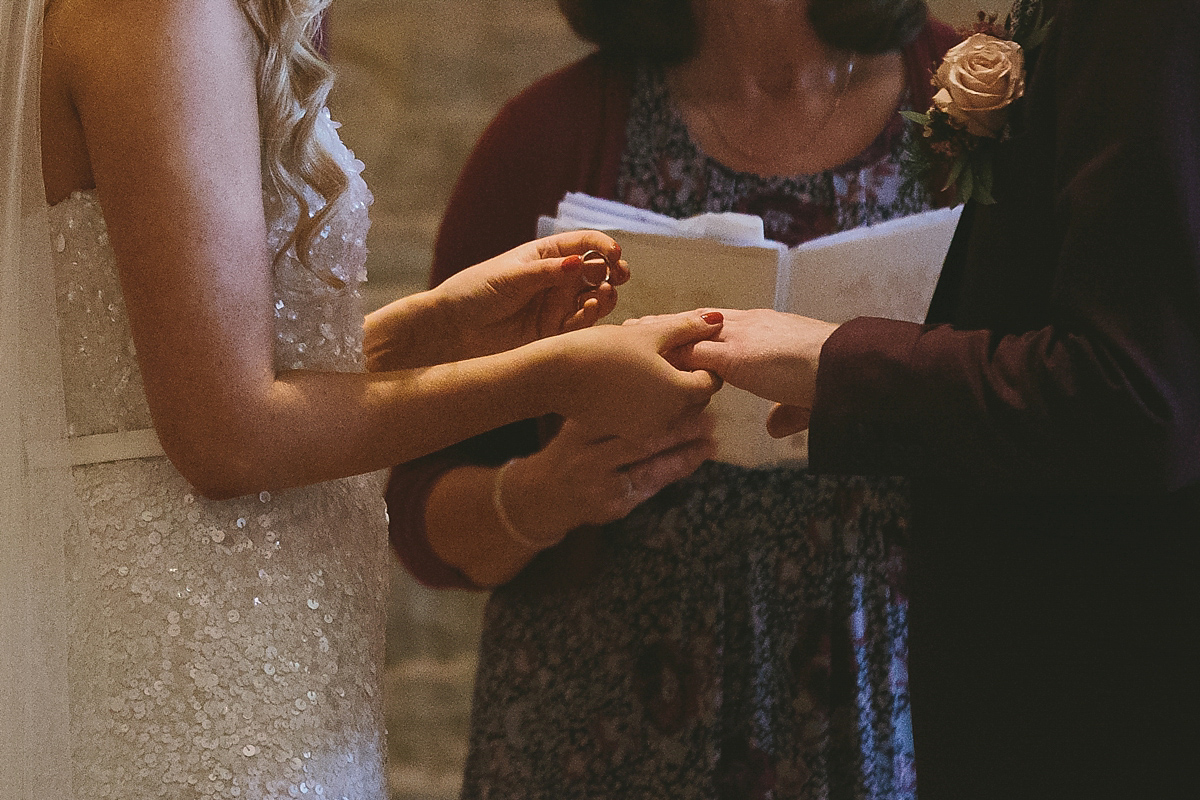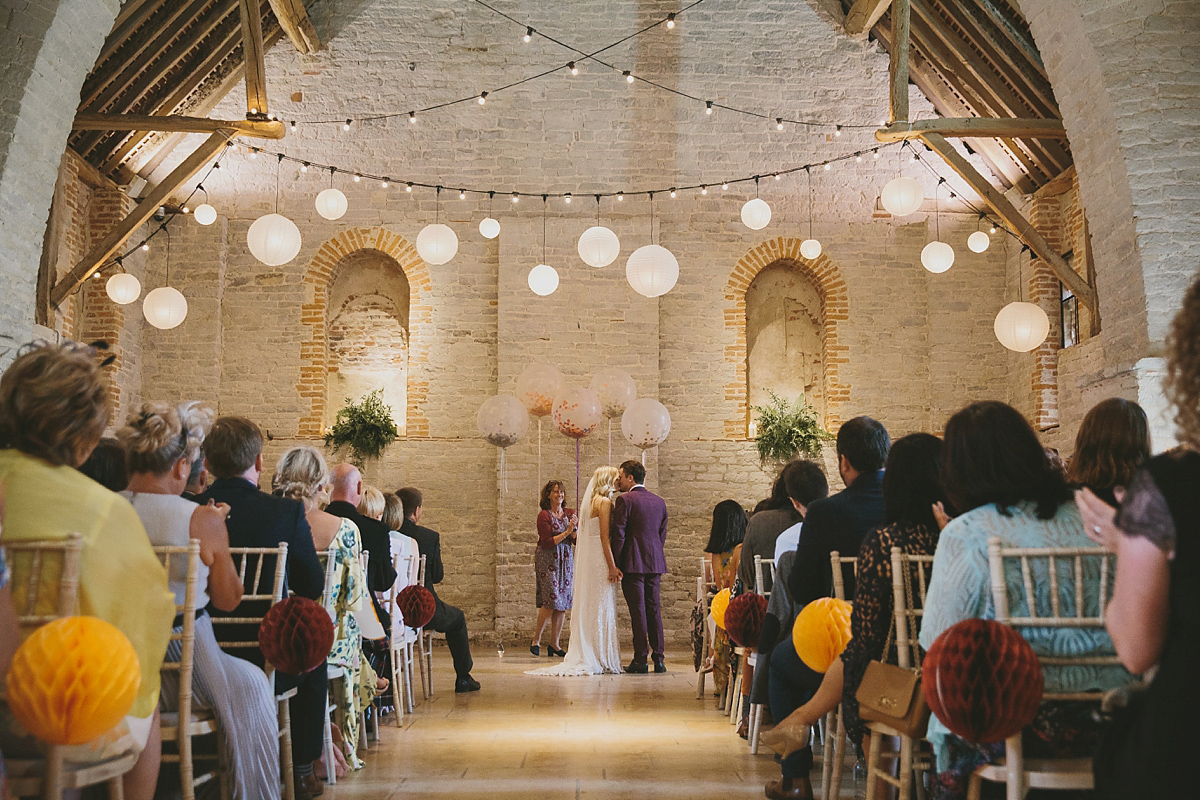 "The wedding ceremony was without a doubt my favourite part of the day.  I was really worried that I wouldn't be able to remember our vows, as many of our friends had warned us it can be a bit of a blur to look back on with the nerves and excitement, but I remember this part of the day so well.  The registrars were wonderful and were happy to incorporate all of our little requests into the ceremony, which made it feel particularly special."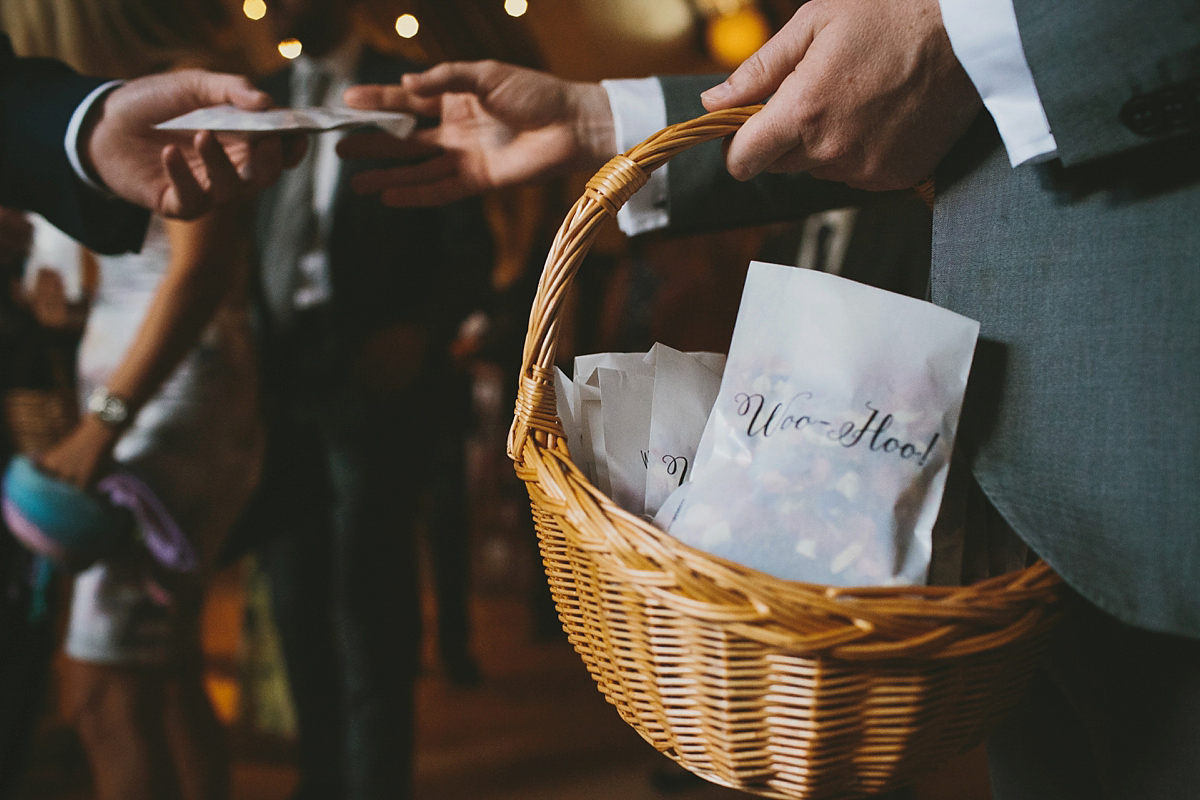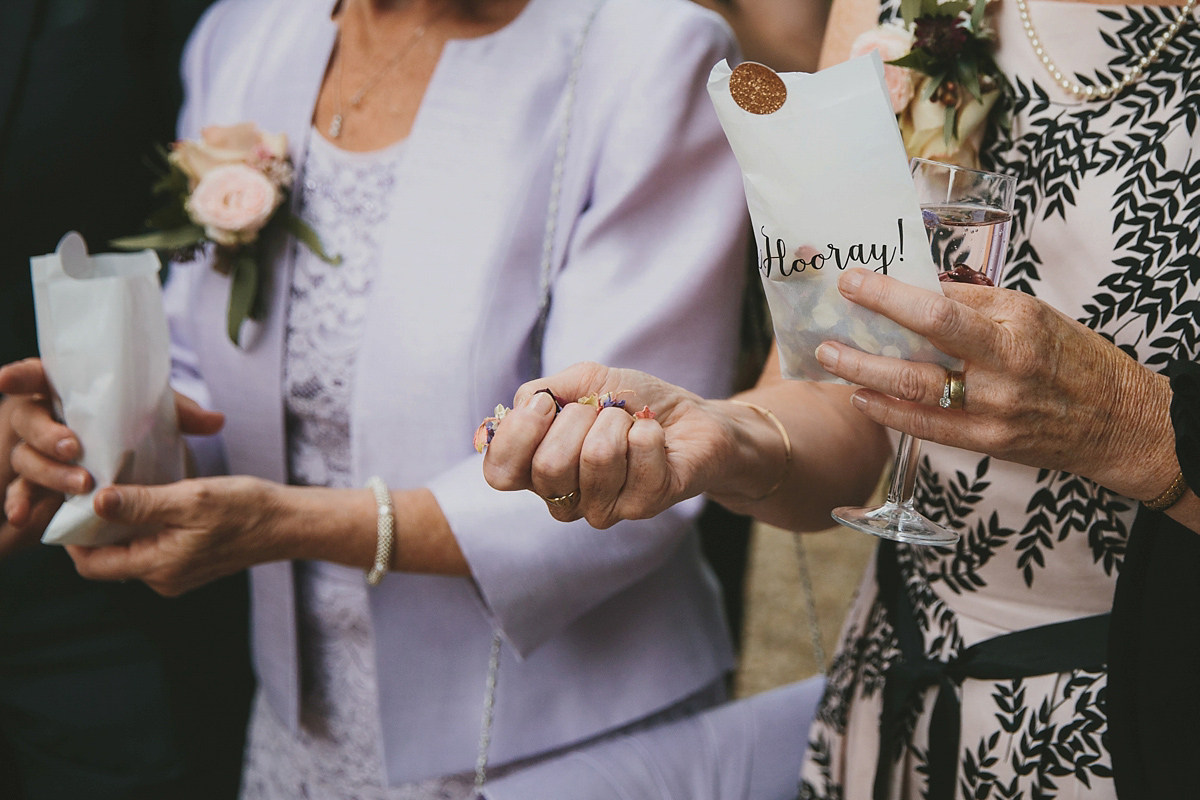 "Our photographers, Cam and Pen of McKinley Rodgers, were one of the first things we booked when we started planning.  From getting engaged and browsing blogs, I kept stopping and pausing over certain weddings and McKinley Rodgers was the golden thread that connected them all."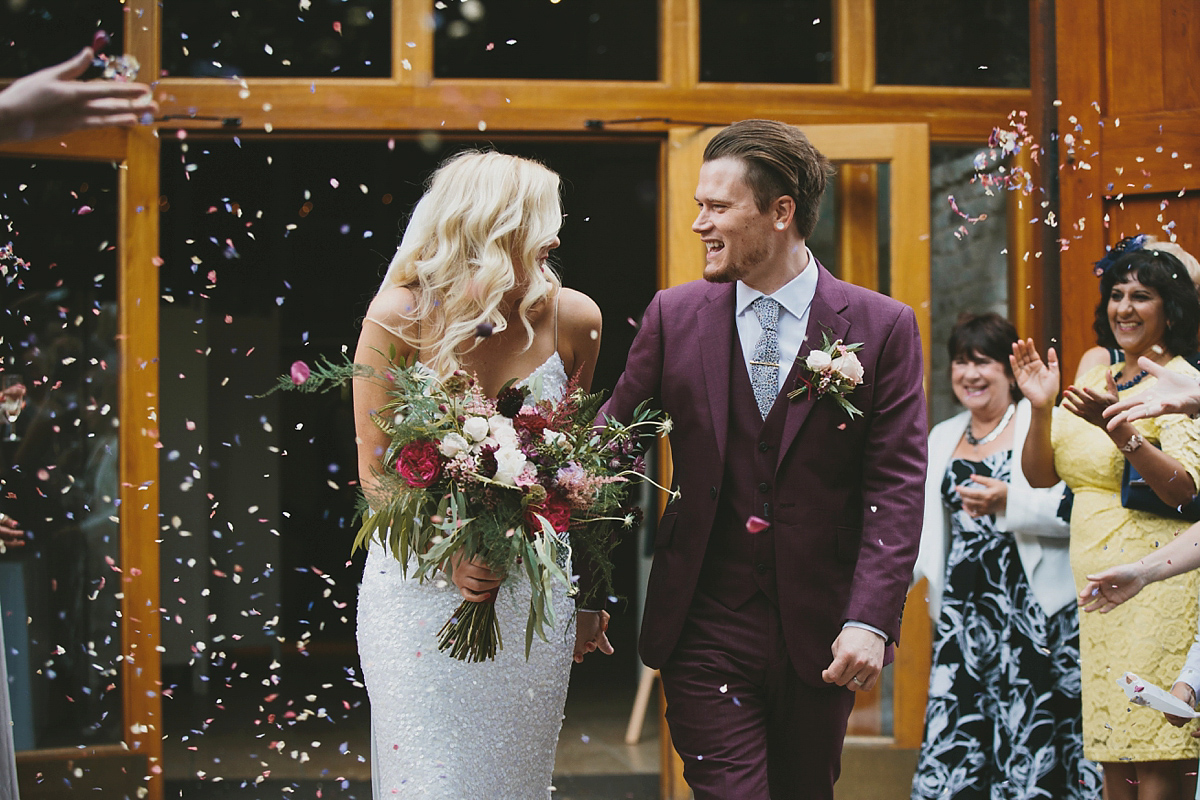 "I'm not sure how to describe just how amazing both Pen and Cam are.  Not only are they uber-talented, they are the most wonderful couple and set the benchmark for some serious marriage goals.  Both Jonny and I are quite self-conscious in front of the camera but they managed to make us feel completely at ease.  How they managed to capture the 'little moments' so beautifully I will never know and we will always be thankful."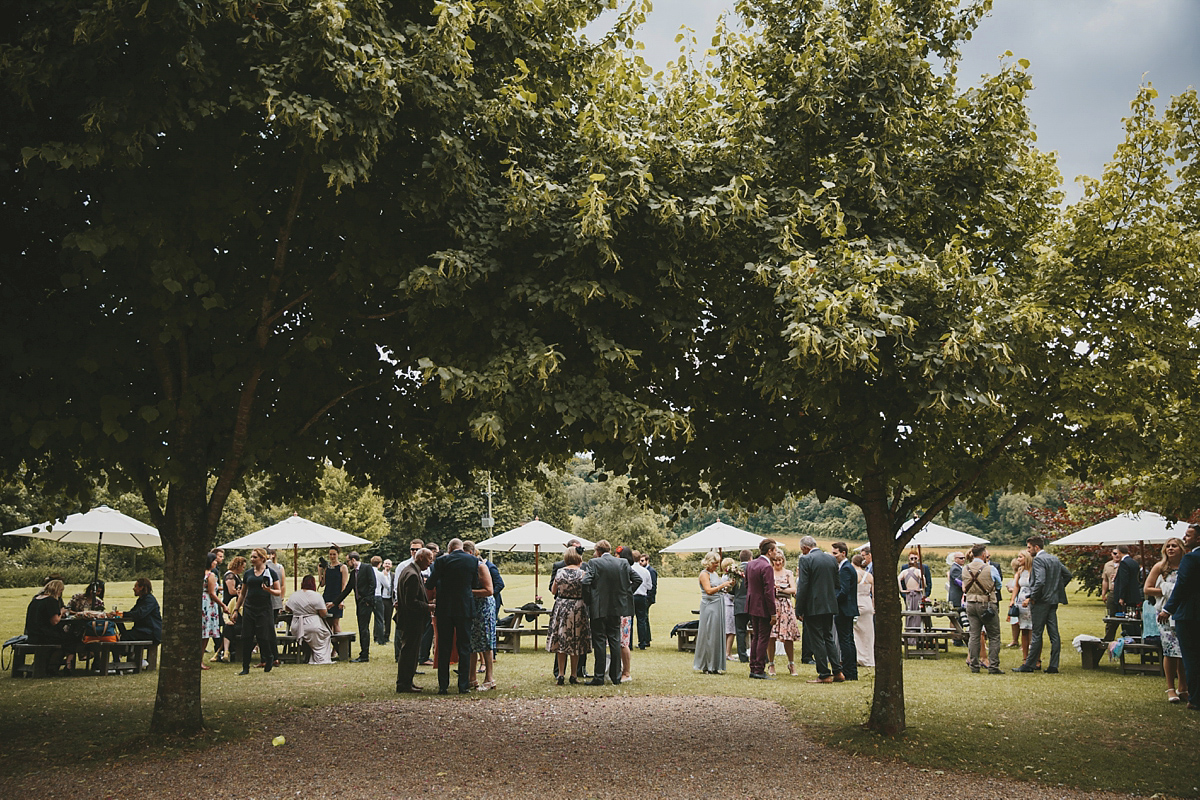 The bridesmaids looked fabulous in a mix of dresses from Jenny Packham and Coast, paired with beautiful art-deco hair combs from Etsy, while the little flower girl looked sweet in dress, shoes and rose gold beaded hairband from Monsoon.
"It was really important to me that the adult bridesmaids felt comfortable in their dresses, so they picked their own style and we tried to stick to a soft colour palette to complement the rich tones in the flowers.  They looked like a tribe of stunning movie starlets."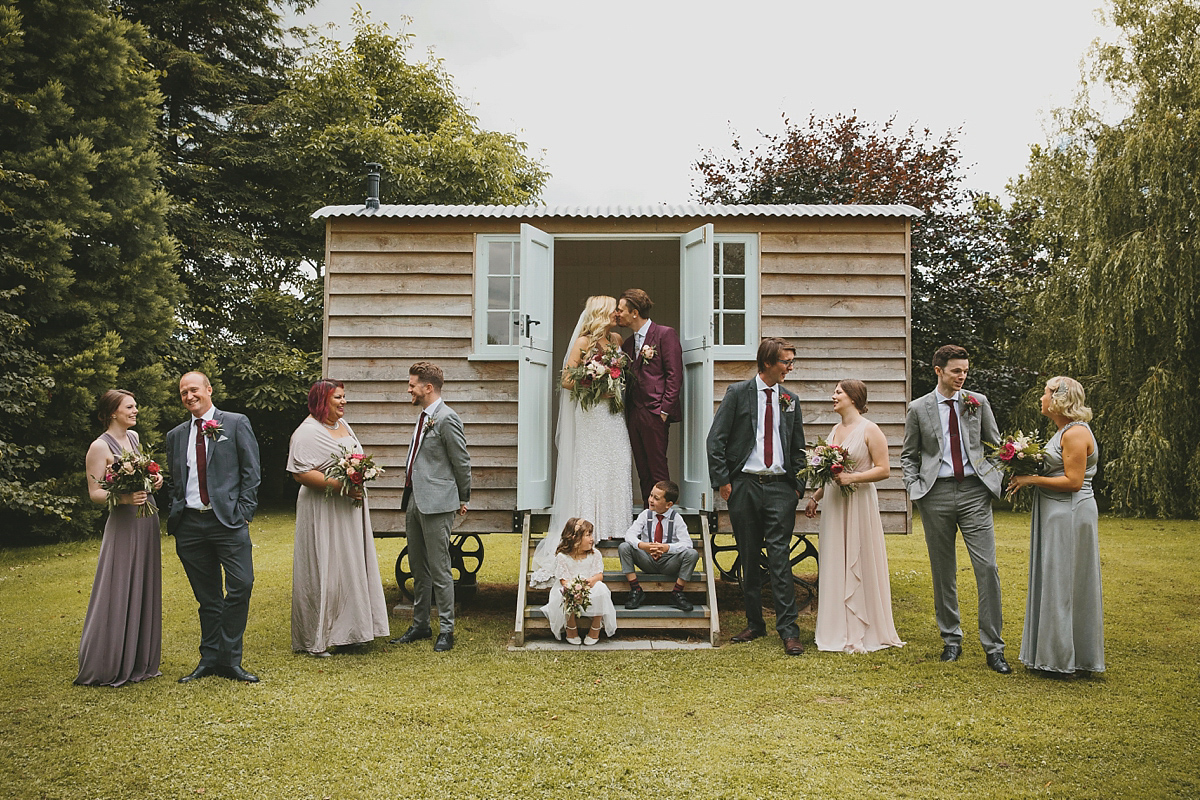 "From day one, Jonny had in his mind that he wanted a merlot coloured suit, but these disappeared in spring.  On the recommendation of a friend, we visited the tailors Gresham Blake in Shoreditch.  They had pretty much every shade under the sun to choose from and Jonny was made to feel completely at home with their alternative, quirky edge and bespoke tailoring."
Jonny's handmade Liberty print tie and pocket square were from 'Because I said Sew'.
"Our florists, Ellie and Andrea from Catkin and Pussywillow were fantastic.  They completely got my love for contrasting tones and textures and came up with some really unique flower combinations.  The attention to detail blew me away and every time I see a picture of my bouquet, I discover a new favourite thing about it."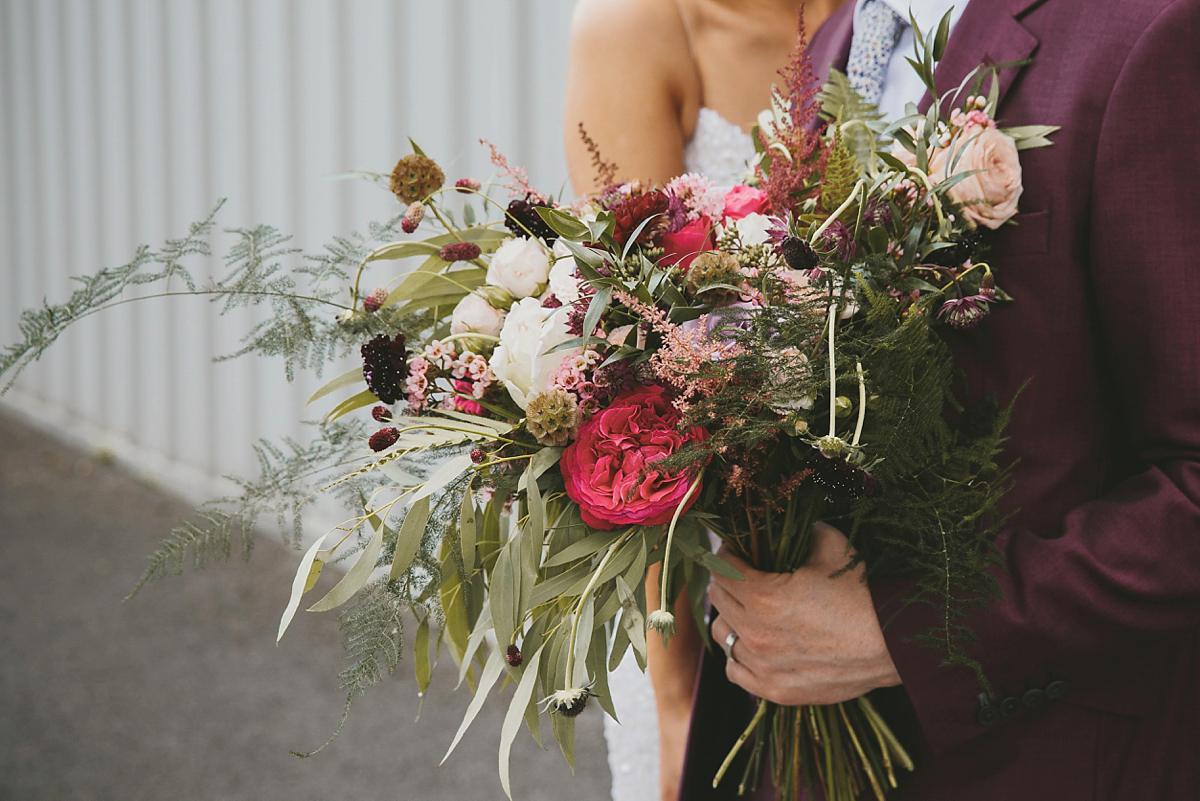 "One of the biggest pieces of décor we invested in was a Great Gatsby-style starry canopy throughout the barn and the swooping festoon lights, which were installed by Cinemattag productions.  With the barn being so tall, we really wanted to make the most of it and I was amazed by just how much of a big impact lighting can have.  It is definitely something I would recommend factoring into the décor budget.  For the ceremony backdrop we had big giant confetti balloons from bubblegum balloons, which looked fun and added a burst of colour.
One of Jonny's DIY projects was a giant cinema lightbox.  We had looked at renting, but Jonny built one from scratch and the results were awesome.  It was a real labour of love, but it was a lovely way to welcome guests on arrival."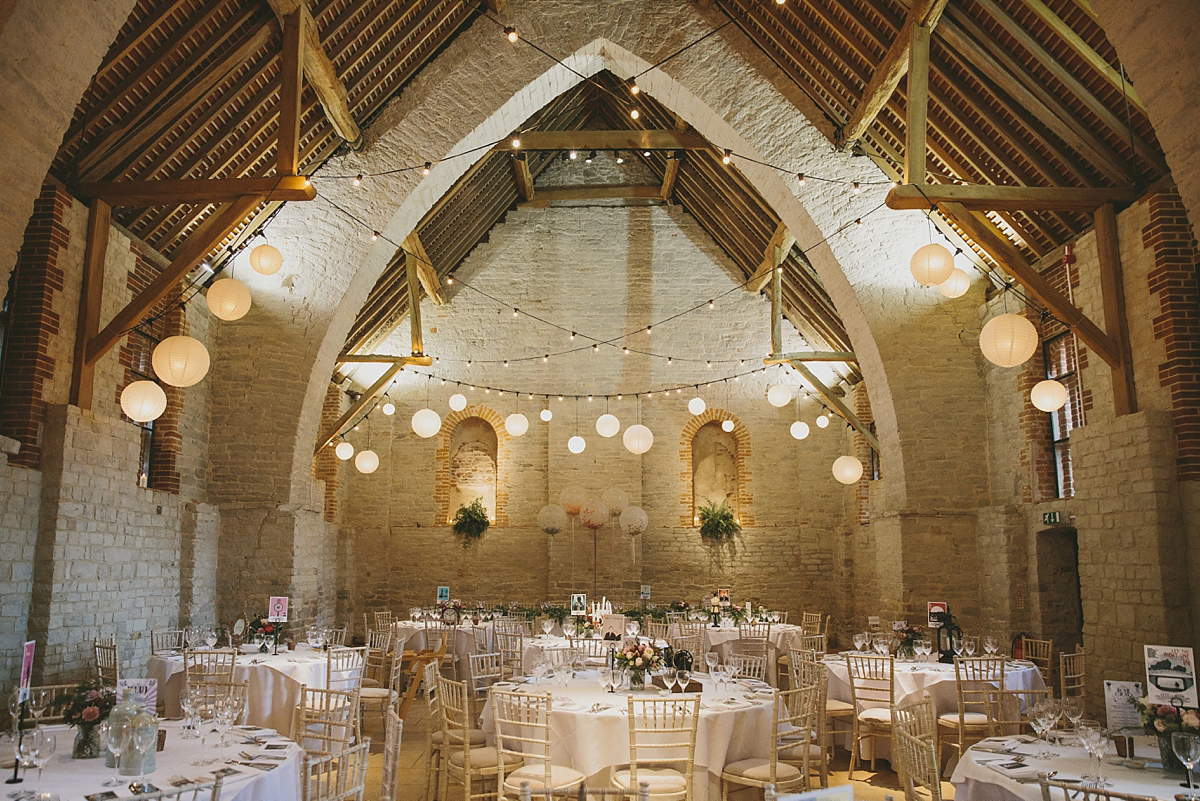 "For wedding favours, we kitted out our own vintage cinema pick-and-mix sweet table for everyone to enjoy, with cute little gold and blush popcorn boxes we found on Etsy."
"One of our wonderful friends, Rebecca at Markless Design, designed our gorgeous invitations for us.  In keeping with the theme, our save the dates were movie tickets and the main invitations were a modern take on a vintage movie poster."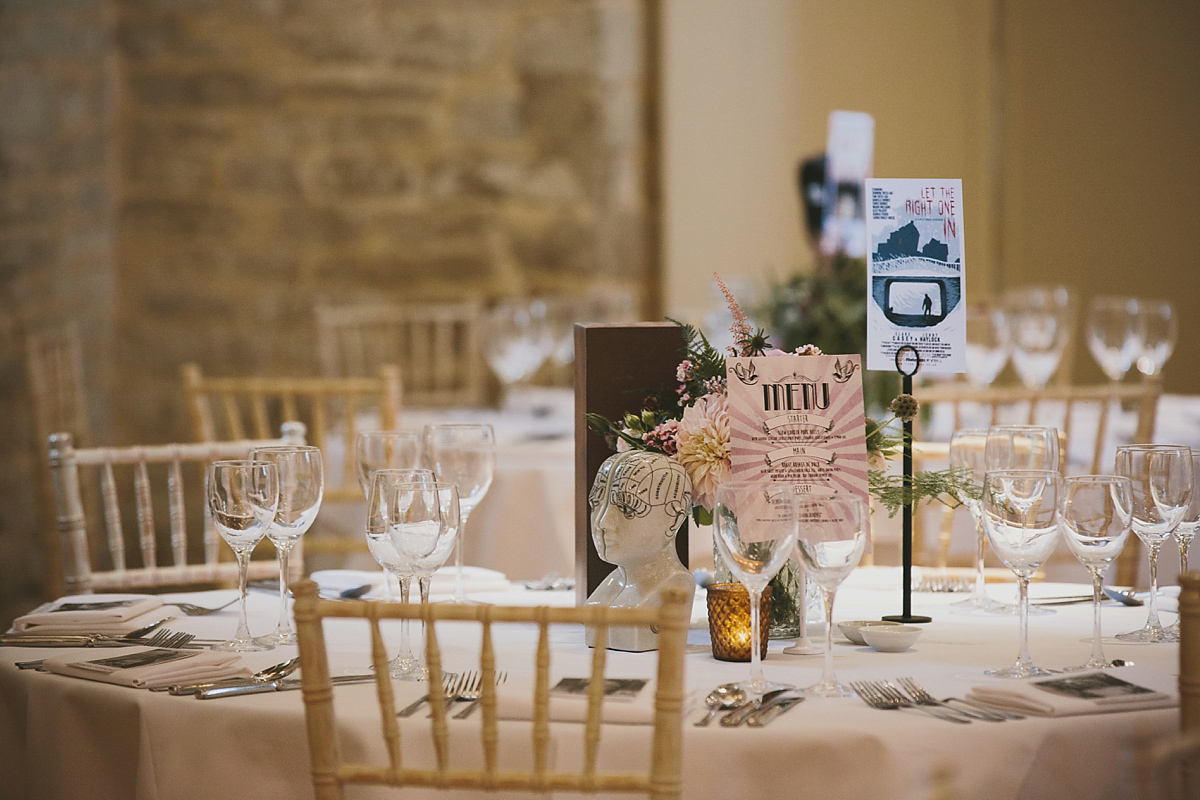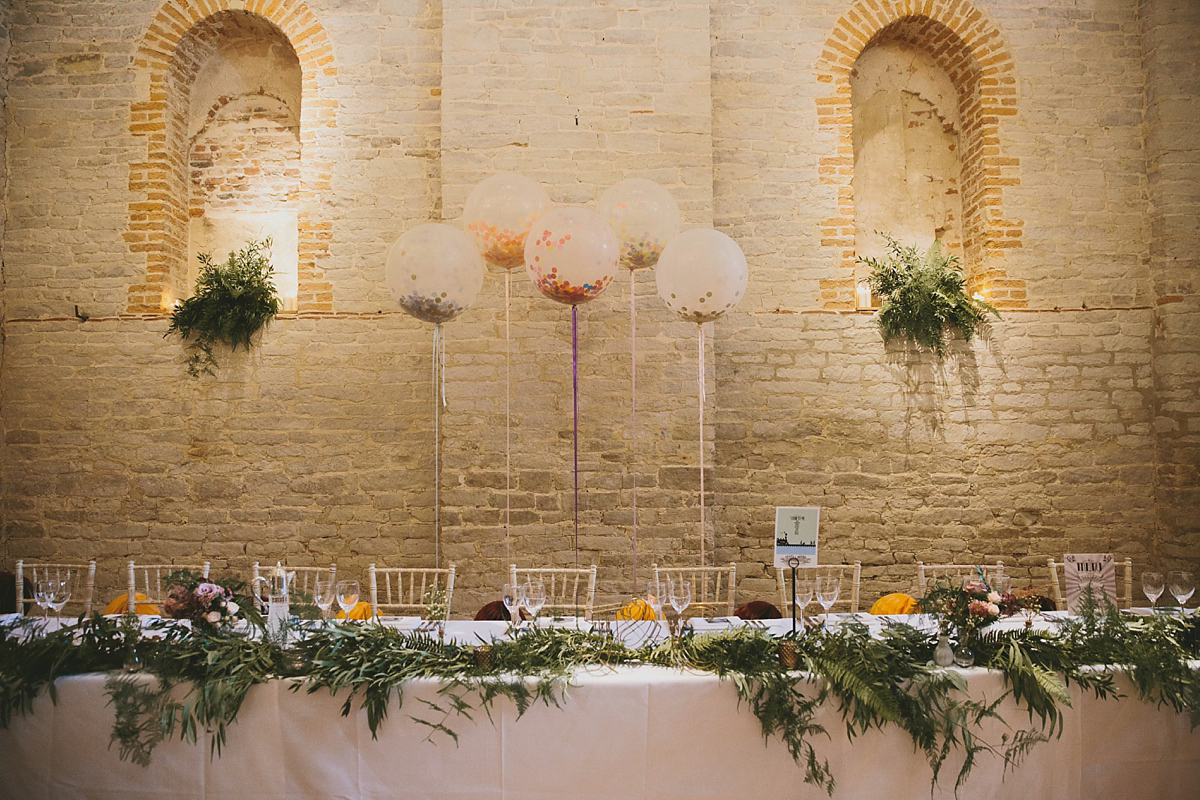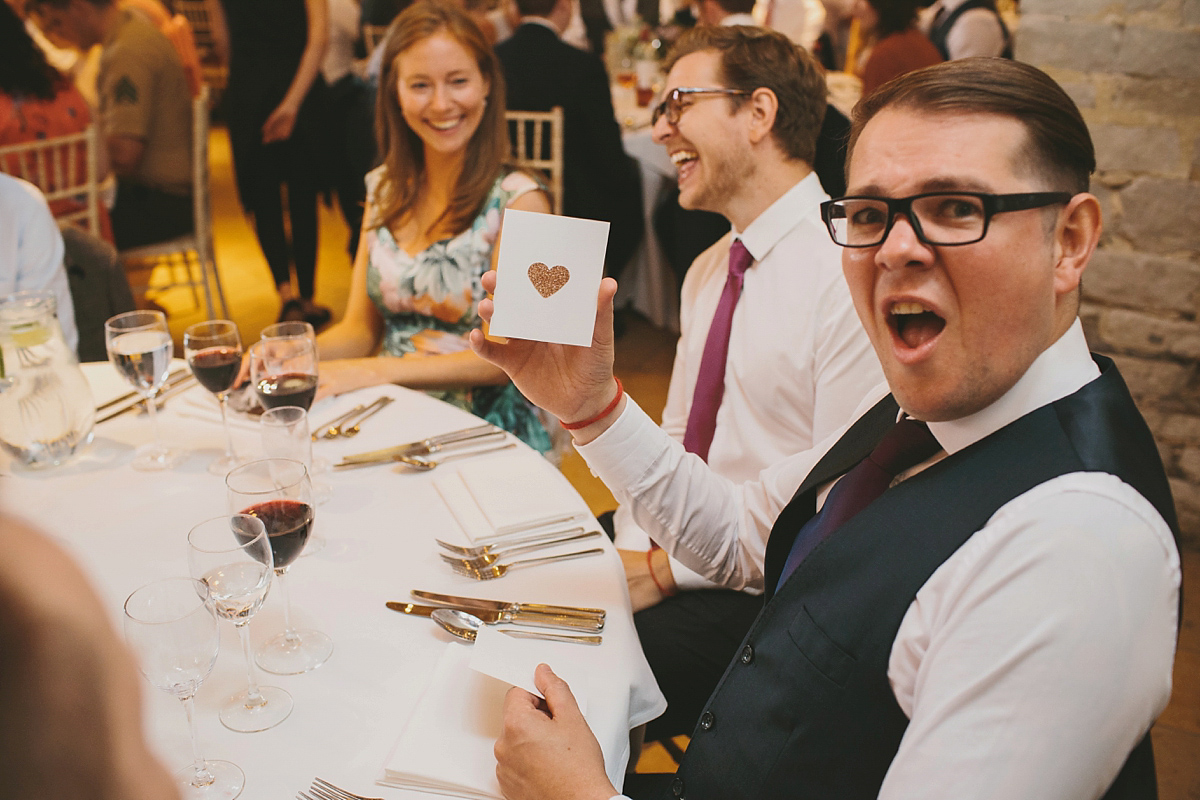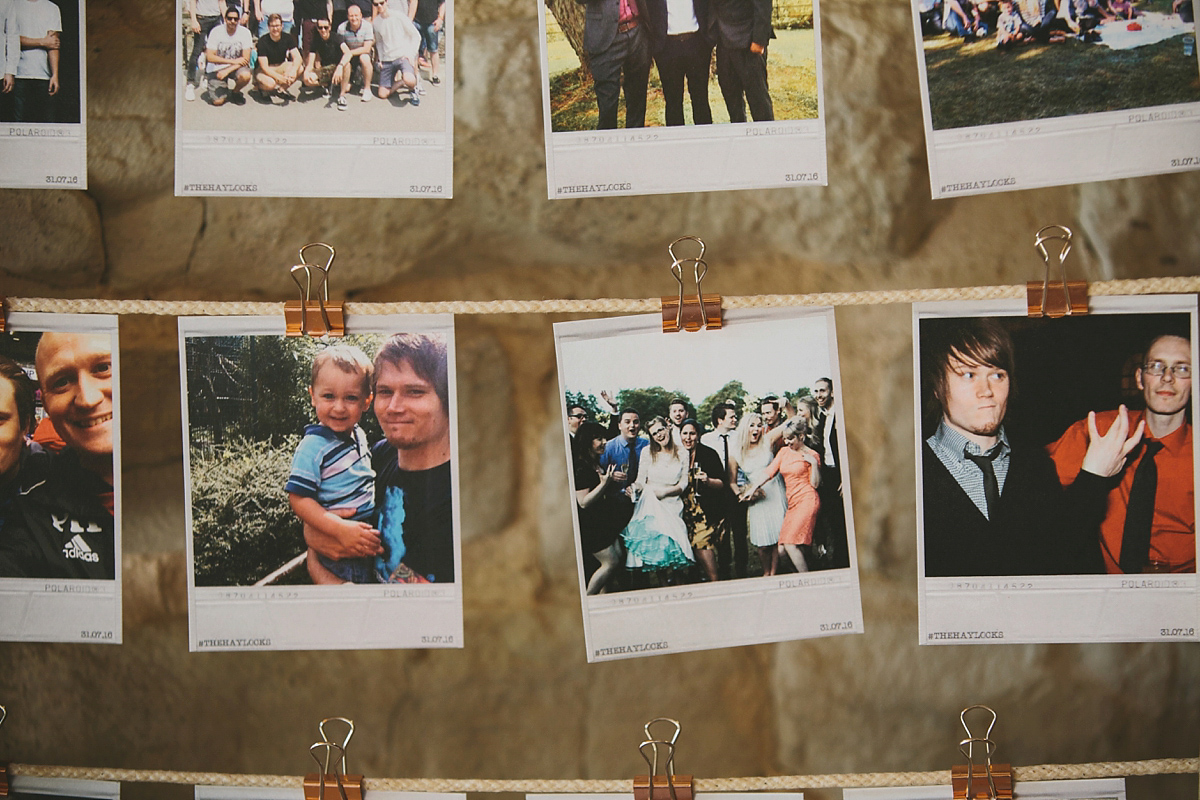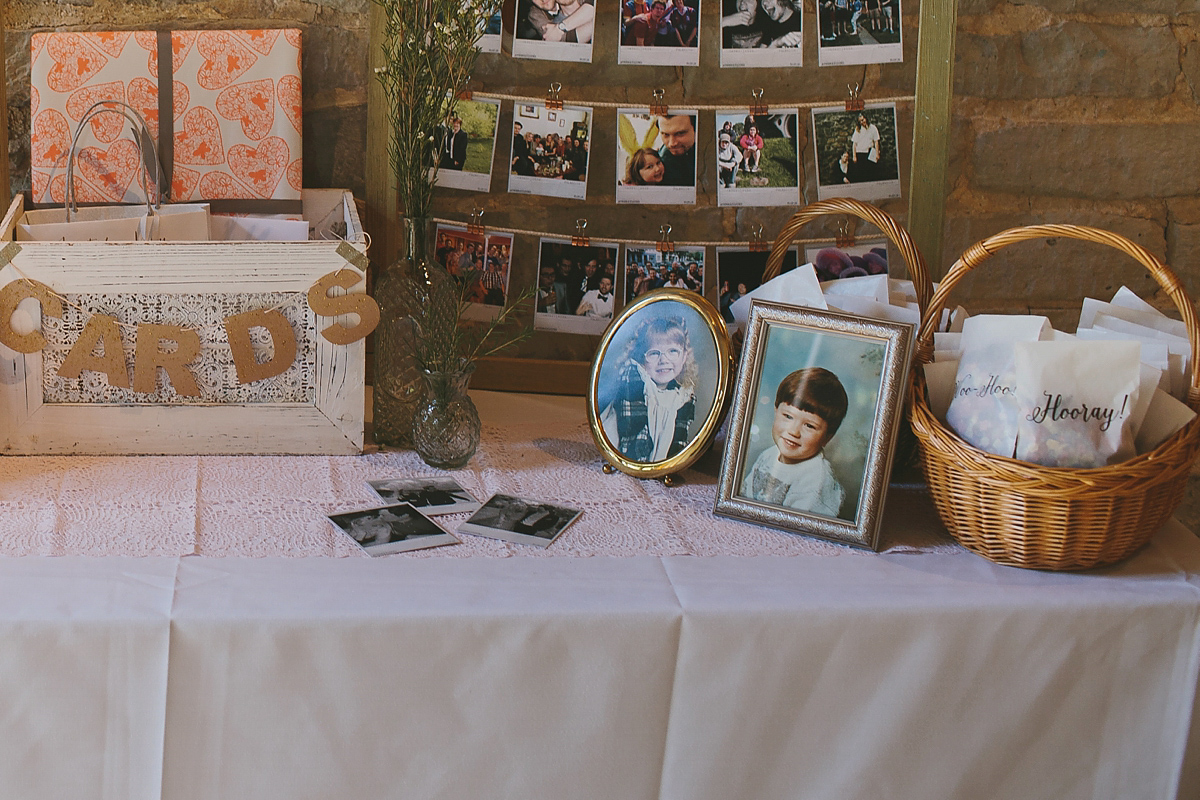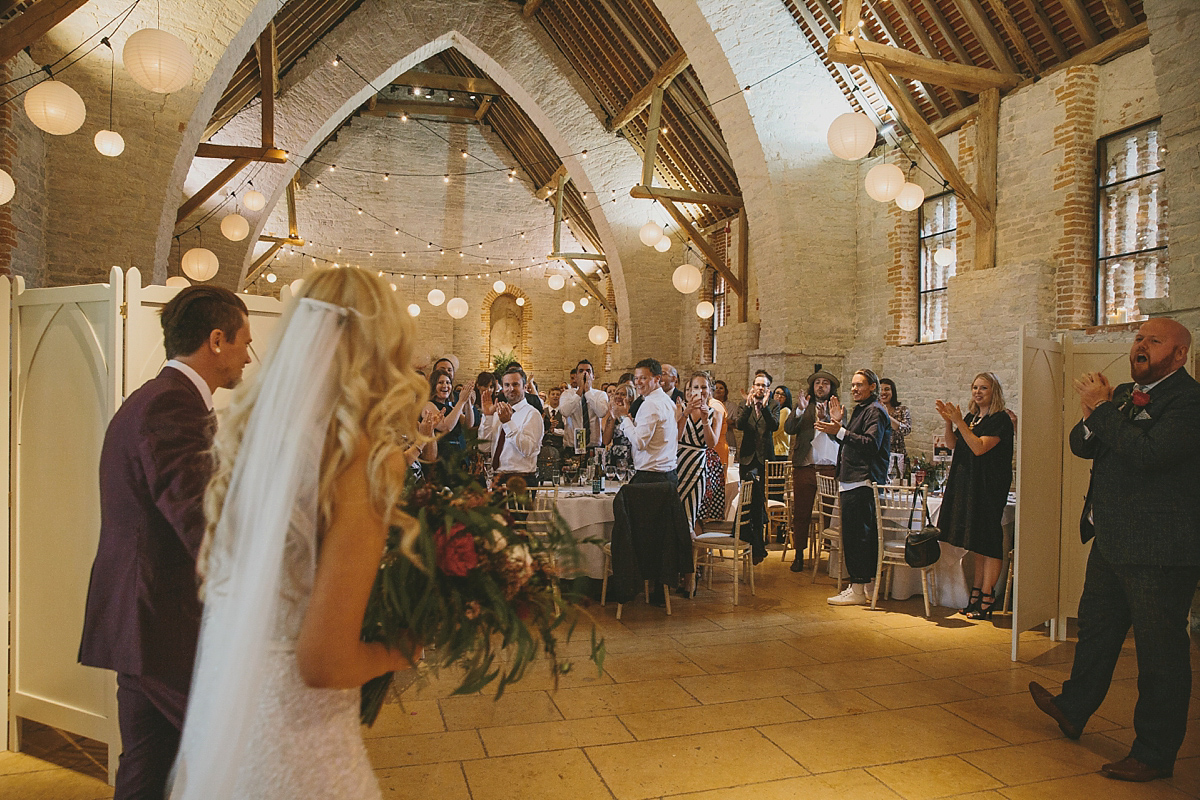 For the evening, guests tucked into a cake of cheese from The Cheese Shed.
"Jonny and I are both major foodies, so the grub was a big deal for us.  We used Jacaranda catering who were unbelievably professional and the food and service were absolutely impeccable."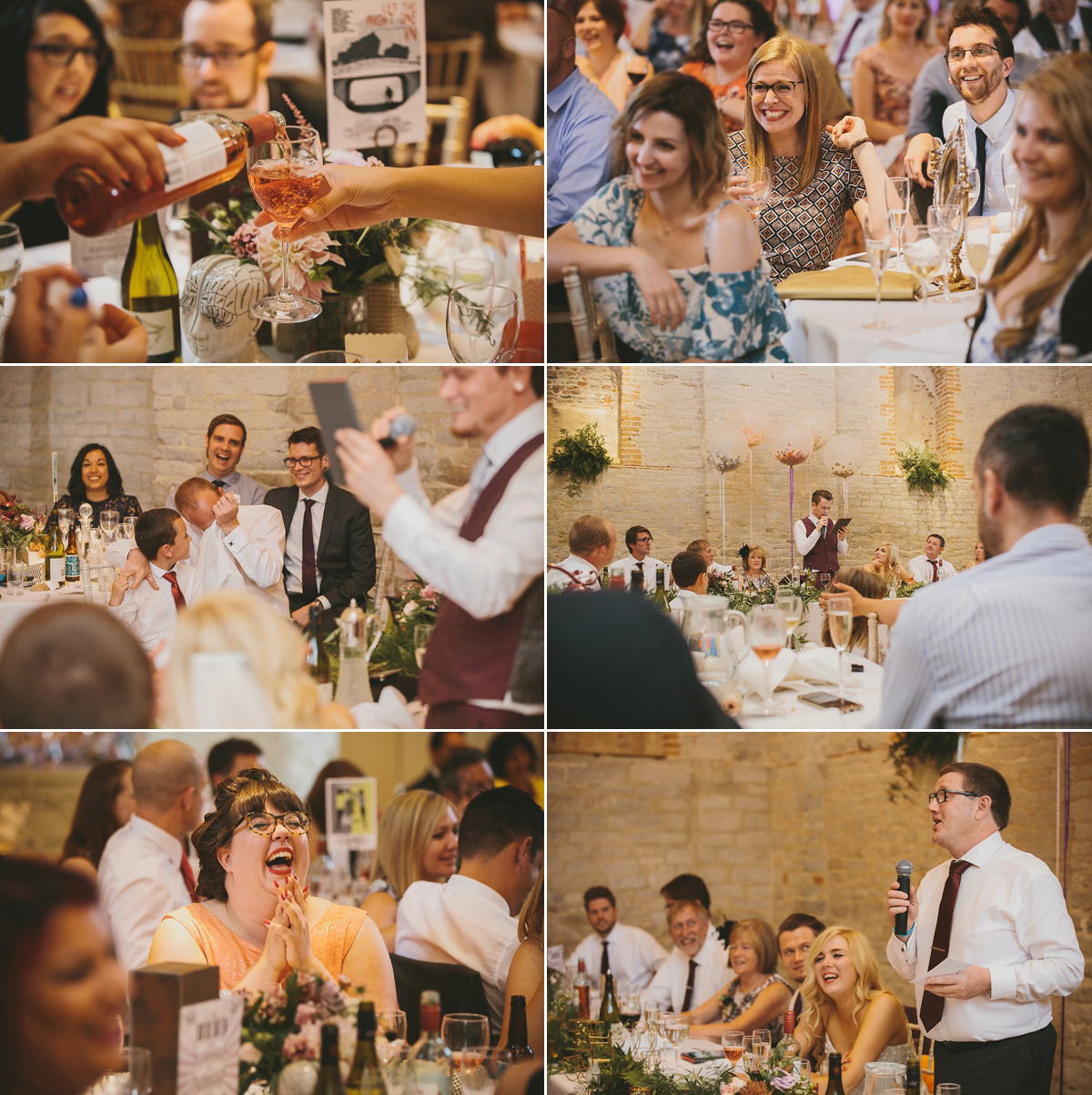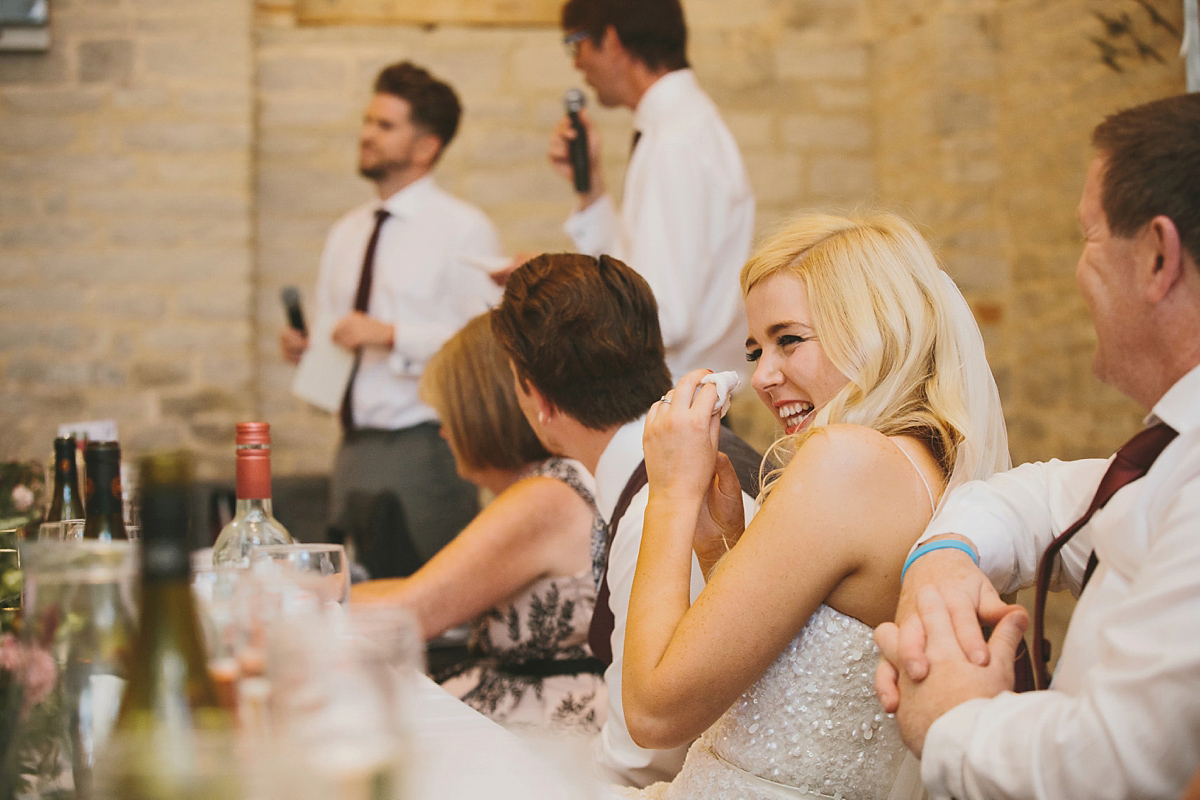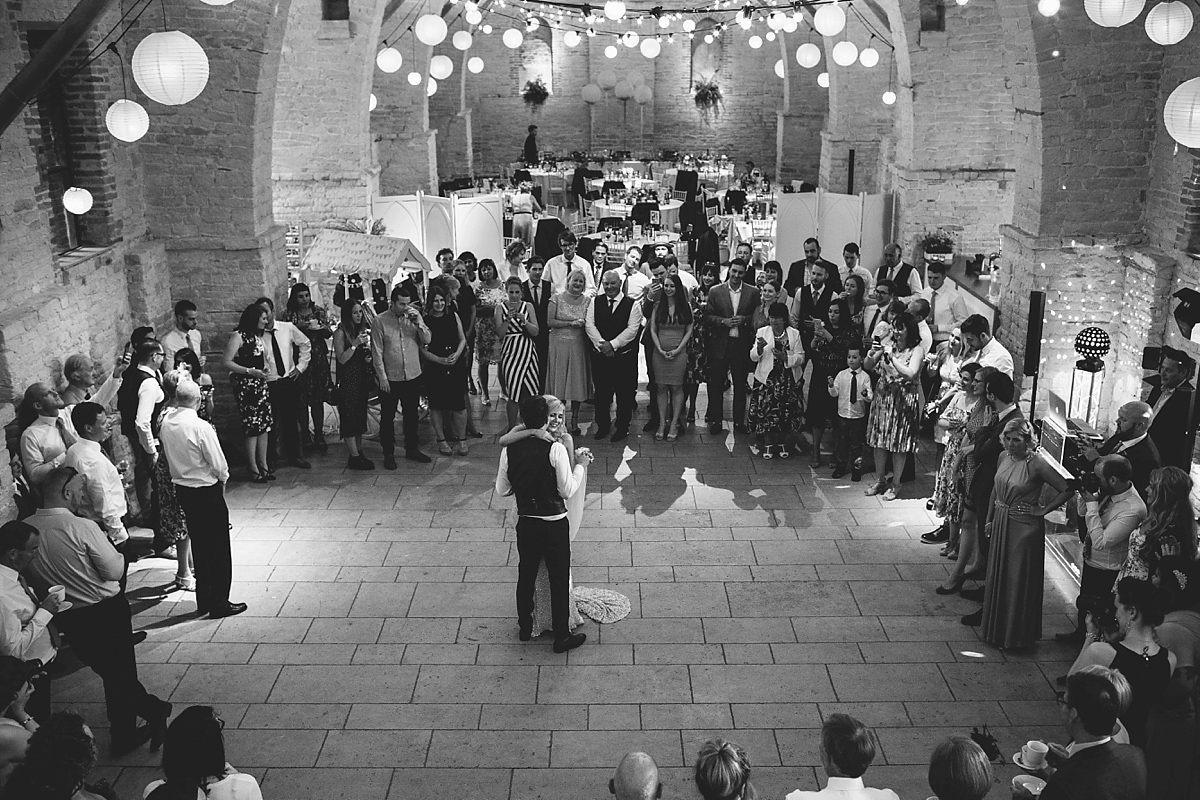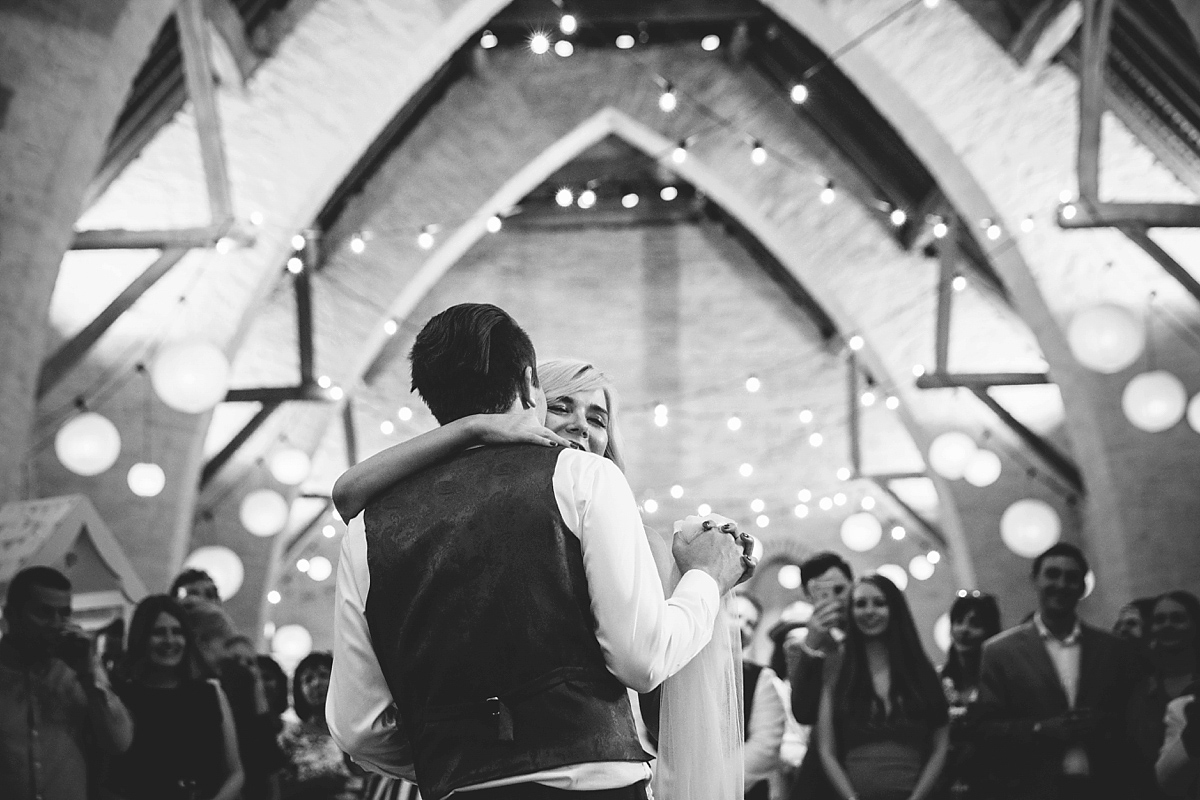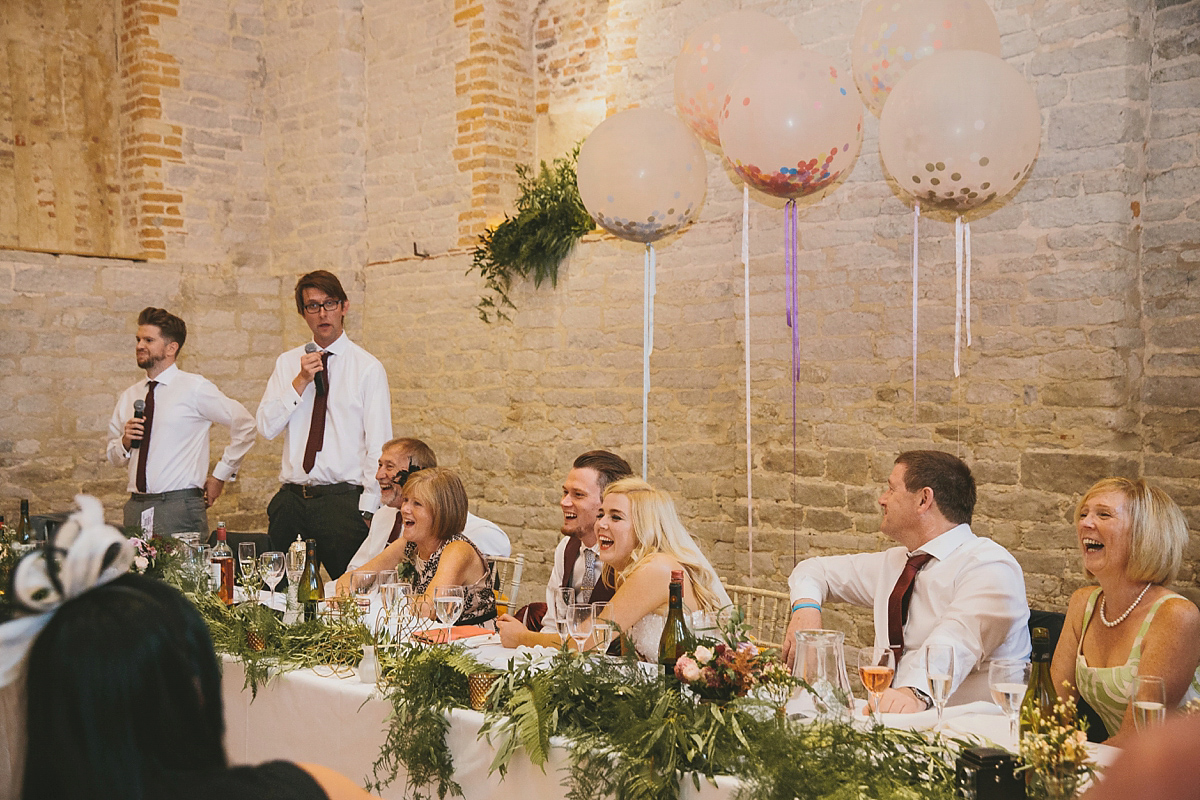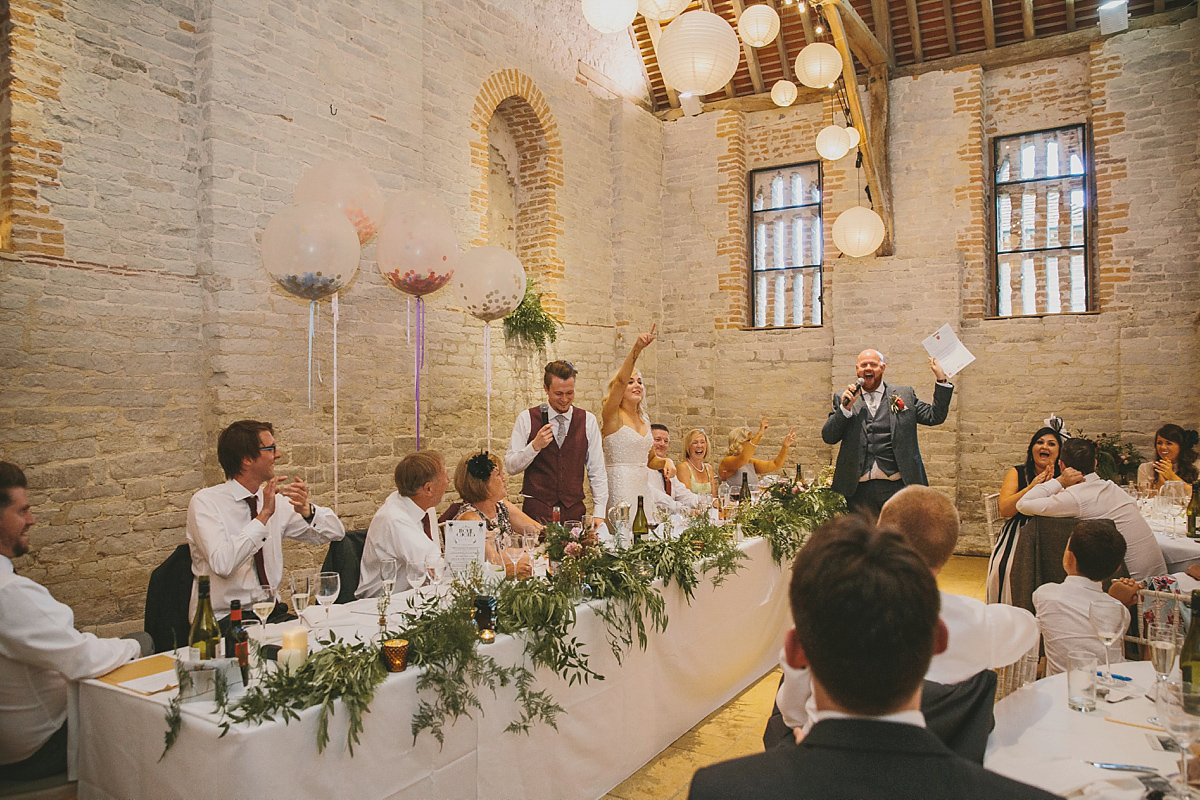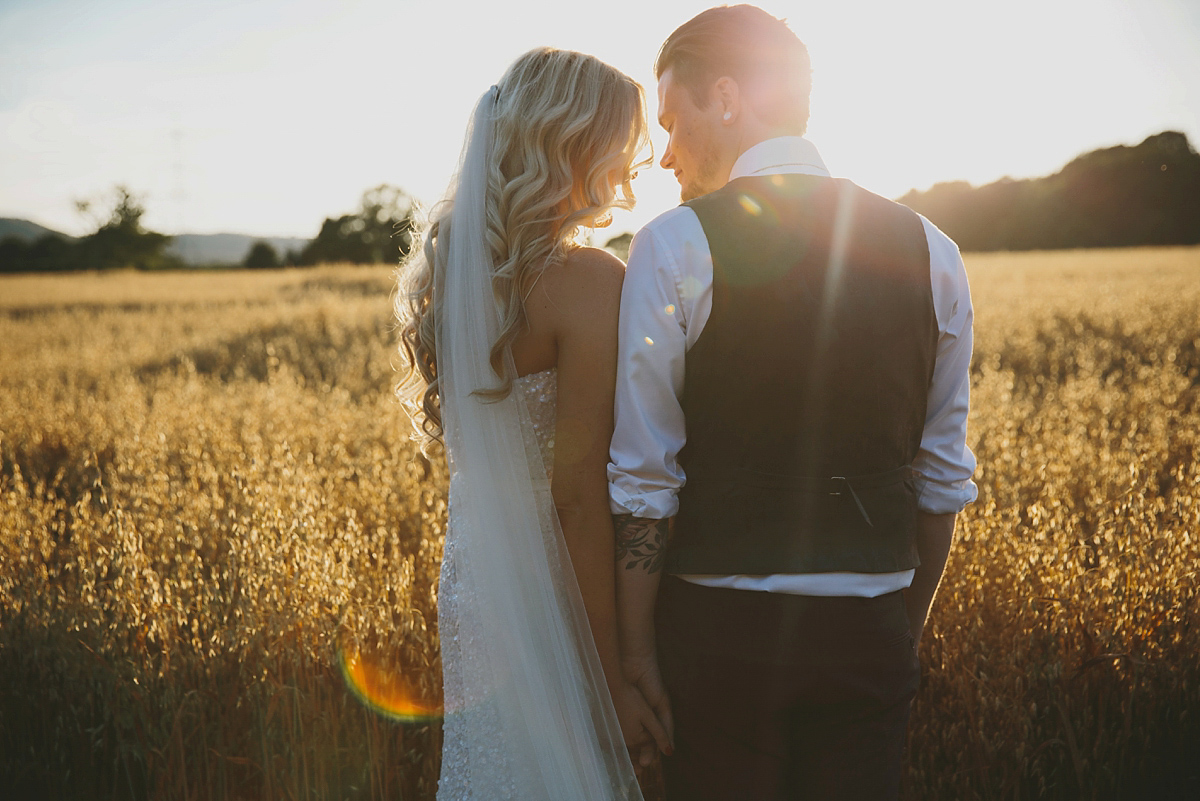 Words of Wedded Wisdom
"People can sometimes be really prescriptive about what colours you should and shouldn't have for wedding seasons, but play around with it and make whatever you love best work for you.  Going for something a bit different may be what sets your overall look apart.
You will hear this from everyone, and it's because it is true- the day goes SO fast.  Take some time throughout the day to try and process it. Everyone you love in one room can be a lot to take in, so give yourself some time.
Finally, do it your way.  It's highly unlikely you will get the opportunity to throw a party on such a scale ever again, so grab it by the horns and make your mark. The day is to celebrate you and your partner – so you might as well reflect the real you."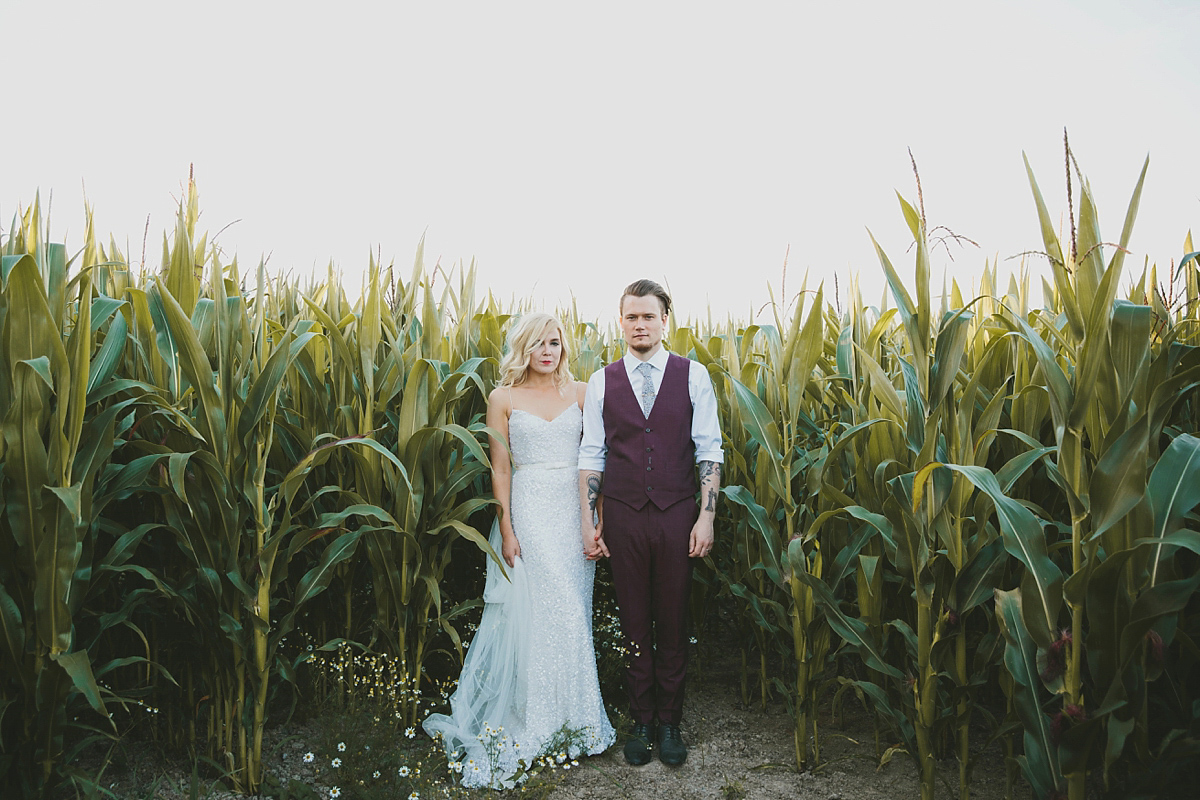 So many thanks to Clare and Jonny for sharing their big day and all their wedding planning highs and lows.
S x