Five years ago, I took a road trip in mid-February to the north of England and, on a whim, headed for the Devon coastline. It was the last holiday I spent as a Bridget Jones-esque 'Singleton'; as I met my future husband the following month and so will forever be etched in my mind as a momentous occasion of self-discovery and independence. I discovered a charming B&B in a wee little village and took incredible shots of the rugged cliffs, the wild horses running free and wintery skies. When I viewed these images you're about to see by uber-talented Emma of Freckle Photography of the same coastline, I was immediately transported right back to this breathtakingly beautiful part of the country – and the spectacular location of the nuptials of Katie and Ben.
Katie works at Fairtrade, whilst Ben is a head of design at Surfdome and the lovely pair, after marrying legally at Islington Town Hall in London with just immediate family present, held their celebrations on the 27th of August 2017 at DownEnd Field overlooking Croyde Beach in North Devon; a special place for both the bride and groom.
"We wanted the view and location to do most of the talking, so the décor/theming of the day was kept to a minimum. We wanted to create a laid back atmosphere where our guests could enjoy a few drinks and have fun. Ben and I have been going to Croyde together ever since we met; he is a keen surfer and since meeting I have been learning too. It is such a relaxing place and we always feel a great sense of switching off from London whenever we come."
Images by Freckle Photography
If you gasp at first sight of Katie's gown, I completely understand – it's absolutely stunning; from the intricate lace sleeves and backless style, to the short skirt and long flowing train. Hair and make-up was by Maddie Pearce and the beautiful boho bride added Sezane heels, 'Chance' by Chanel as her scent, and a very pretty floral crown created by the florist Laura Hingston Flowers.
"My dress was called 'California' by Stephanie Wolff Paris and purchased from The Mews Notting Hill. I had been following The Mews ever since we got engaged and I was pretty sure that I wanted a dress from there. I loved the laid back/boho style of all their dresses and the gorgeous details. The shop did not disappoint me and I could have happily spent all day there trying on all their dresses.""The lovely assistant Lauren saw me eyeing up the 'California' and suggested that I pick it as my 'wild card'. As soon as I put it on, I knew it was pretty special. I loved the fact that I had never seen a dress like it and there was definitely a wow factor to it! It was the first and only dress that left my mum speechless too, so I knew then it was a winner!"
"I have since found out that I was the only bride to wear this dress in the UK. I received so many comments on the dress and it was such a joy to wear."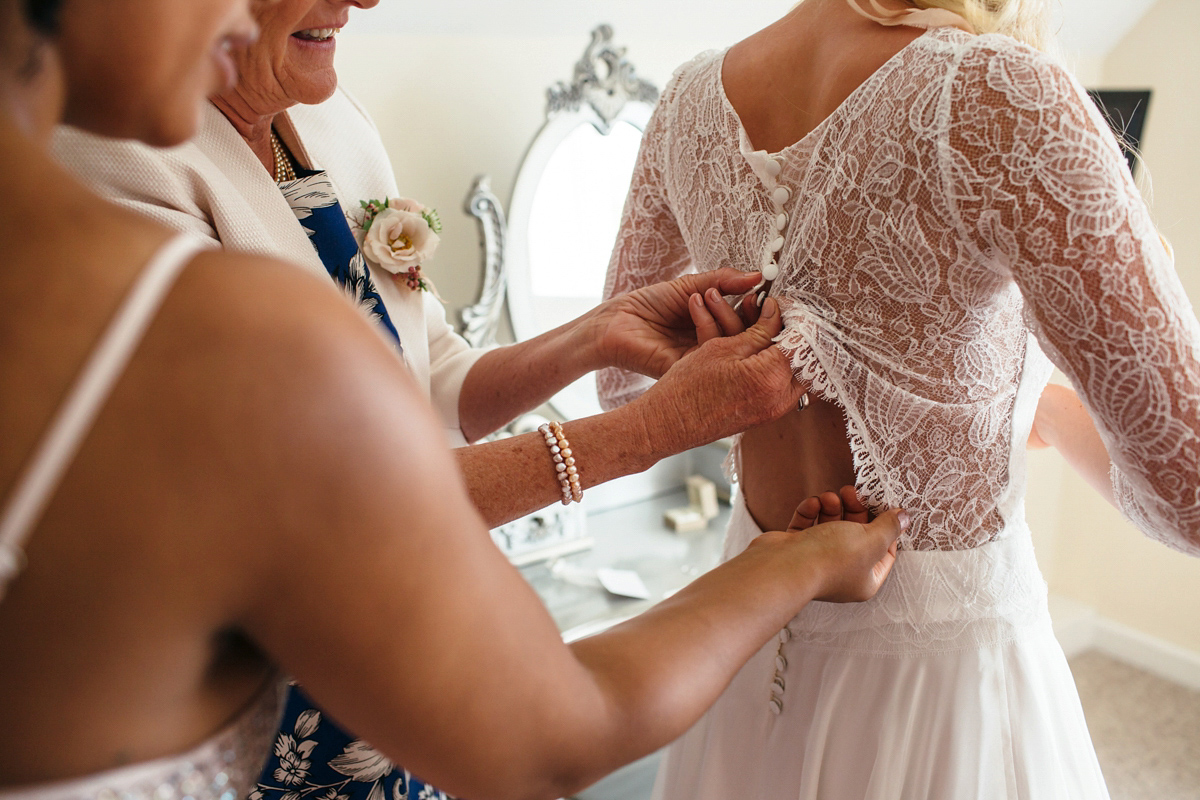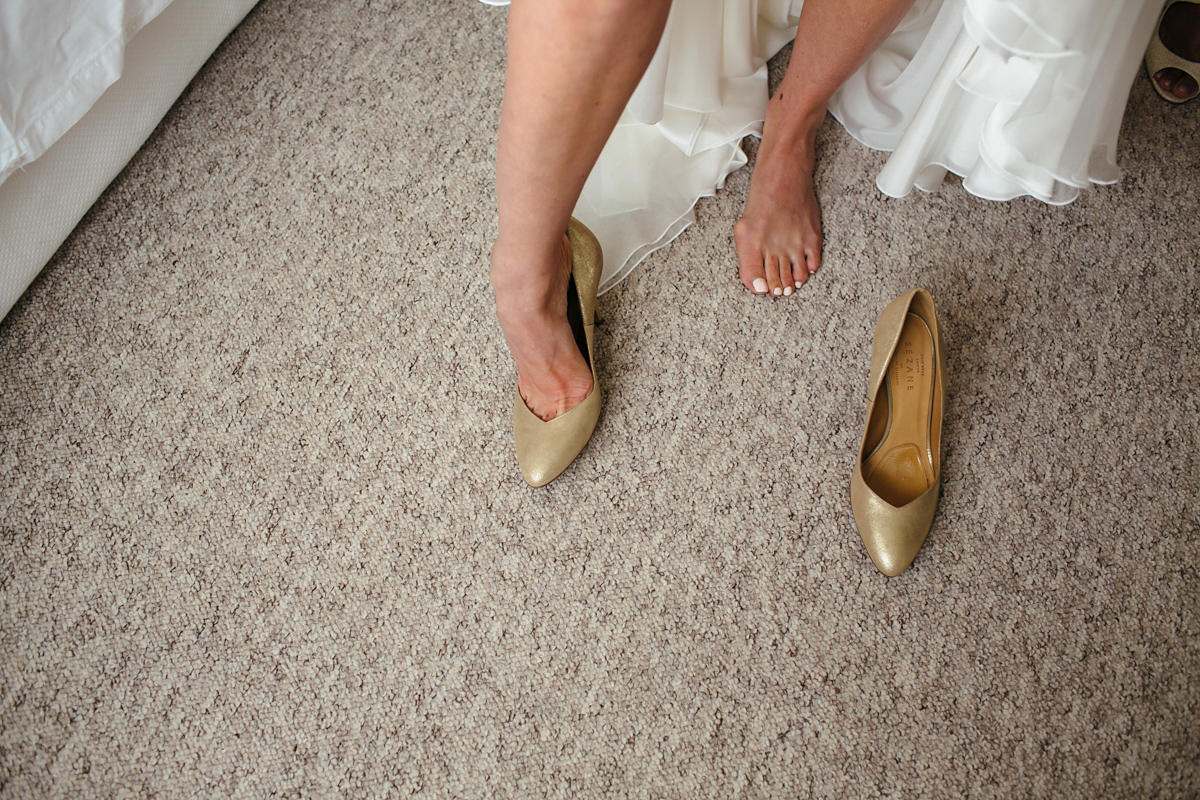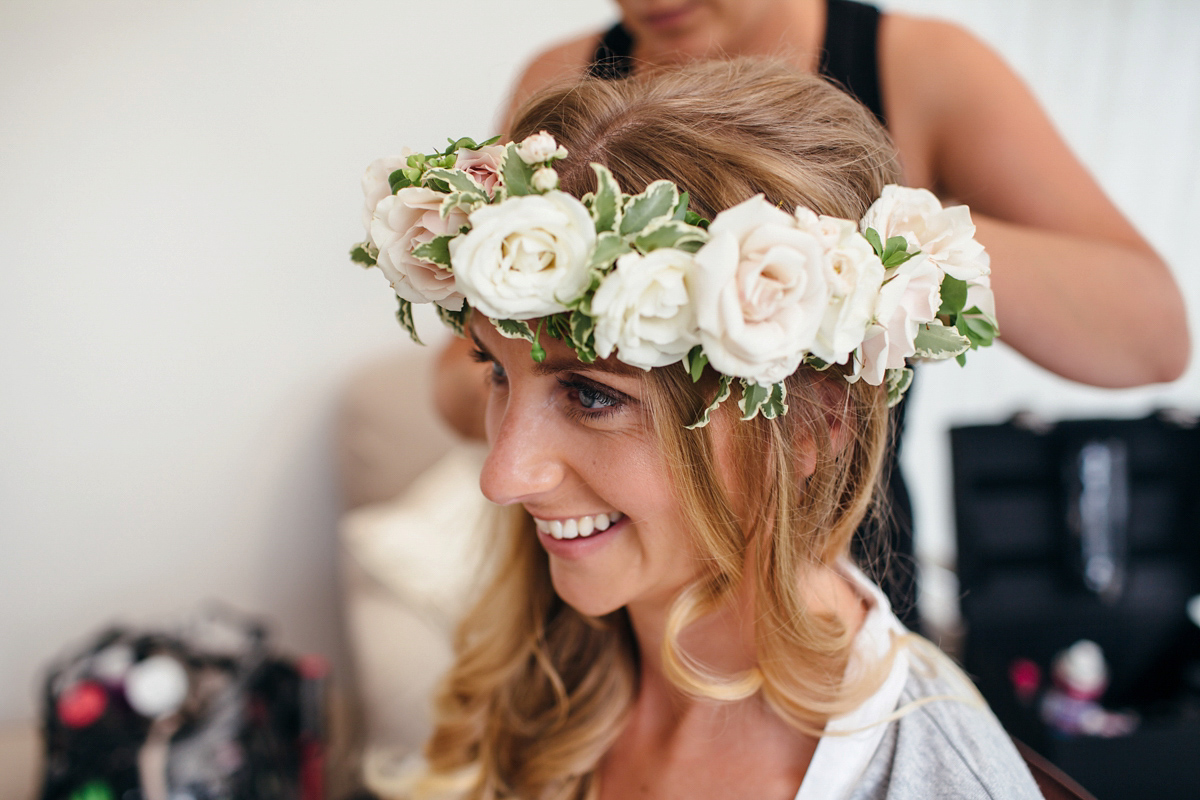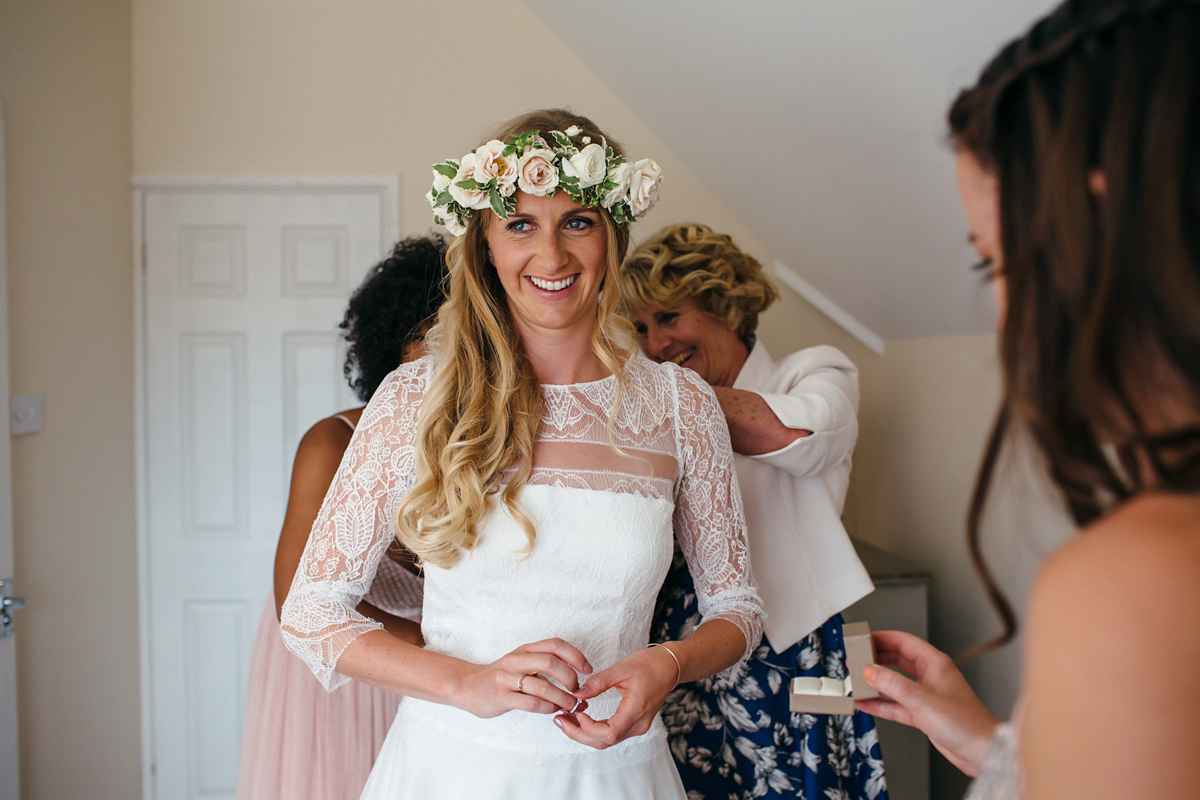 The two gorgeous bridesmaids wore their own heels and pretty blush pink Needle and Thread frocks with embellished bodices, which complemented the pink tones in the floral displays so beautifully put together by Laura Hingston Flowers.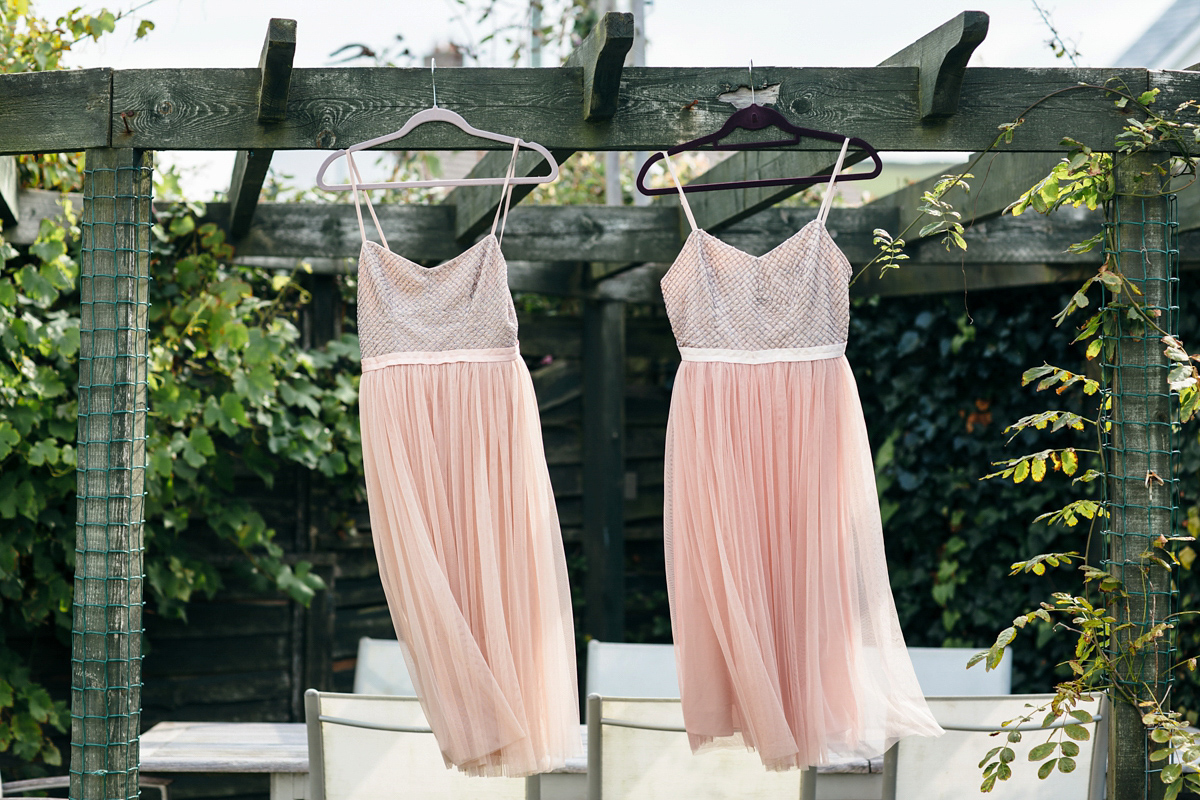 "I loved Laura's bohemian and soft style and also all the interesting installations that she had done. I knew that I would be getting cactus and succulents for the tables and a lots of foliage for the décor so I wanted light, soft flowers to go with the green and the pink blush accents."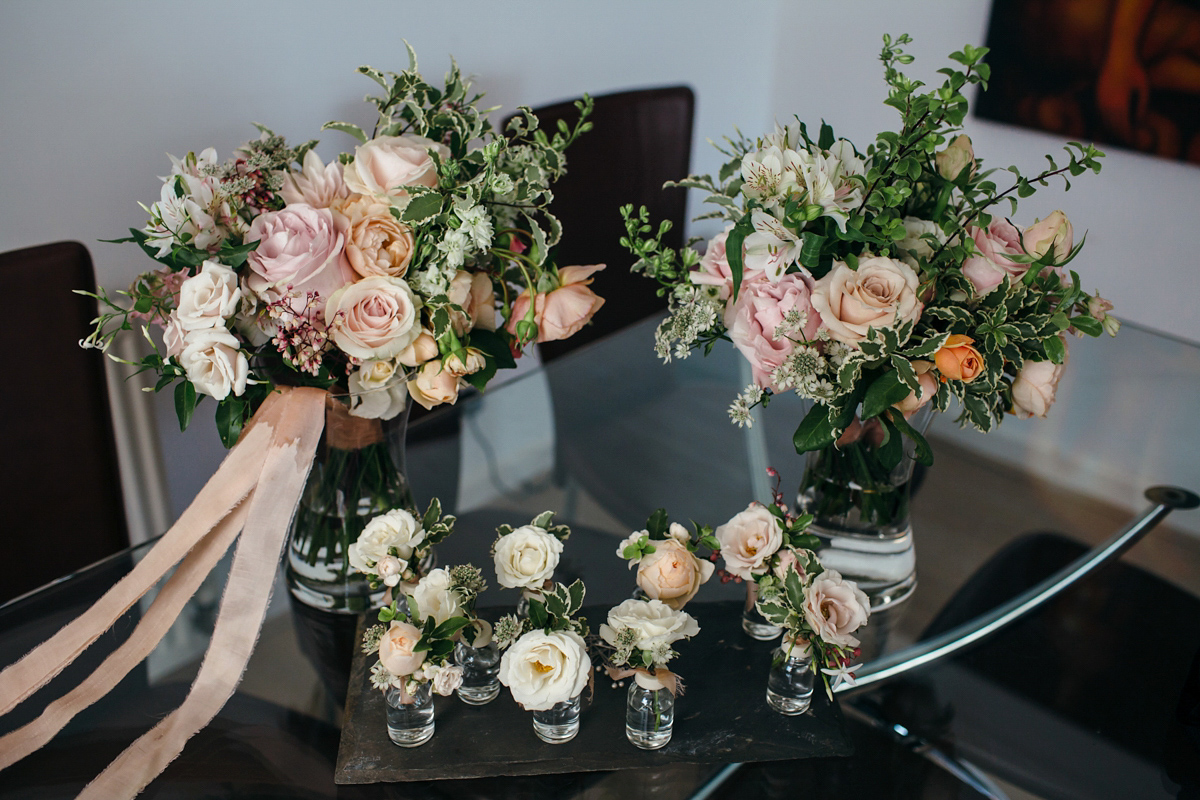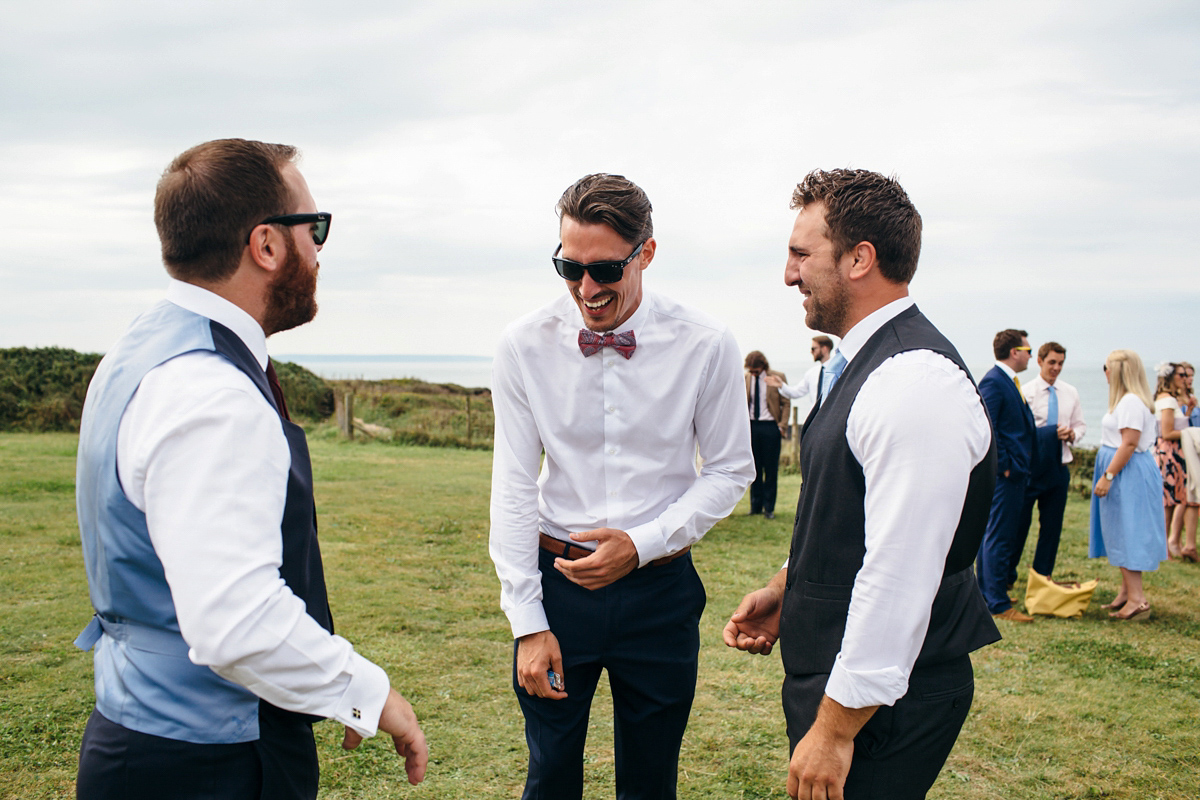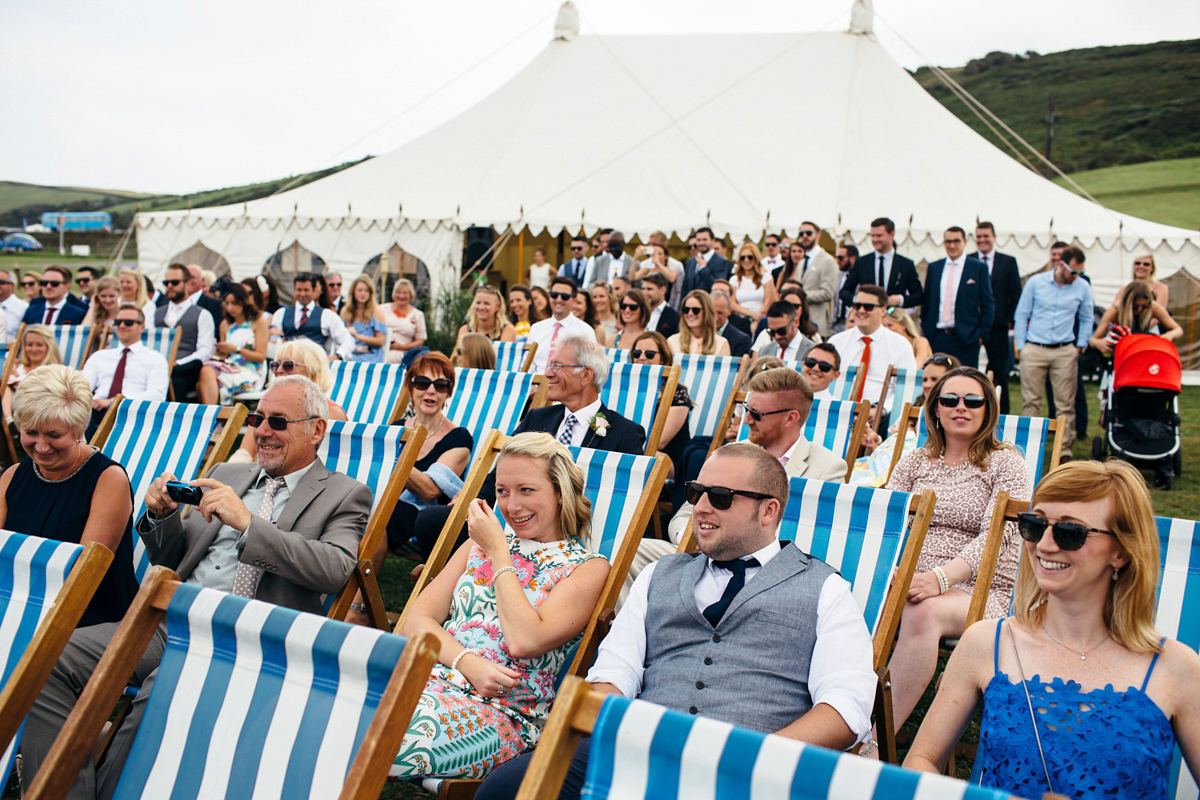 "Ben and I met a music festival in London on August bank holiday 2013 and while it poured down with rain outside we managed to find each other in one of the tents. It wasn't the most romantic of meetings, but it has certainly turned into a good story. Ben proposed on August bank holiday 2015 on a trip to Biarritz to celebrate our anniversary."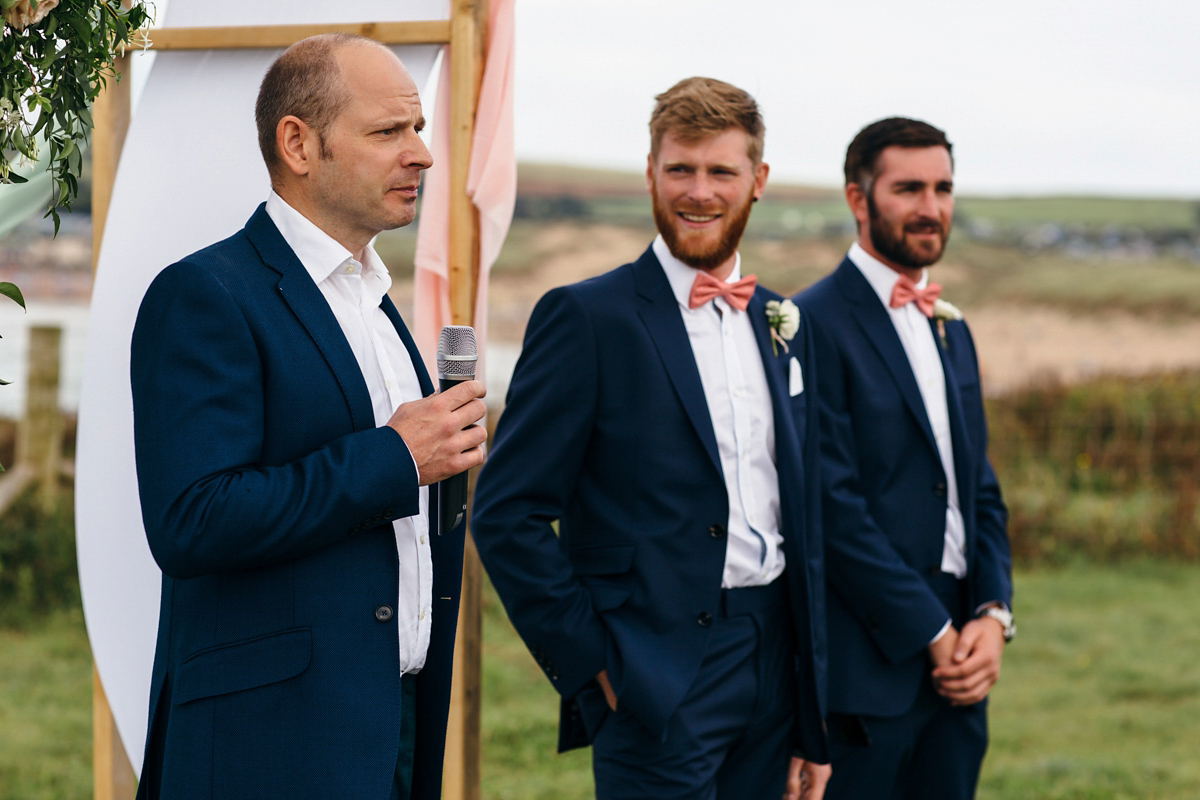 "He got me up early one morning and suggested we go for a swim in the sea before breakfast. Then once we had been swimming for a couple of minutes and both treading water he got the ring out of his board shorts and proposed!"
"After all this it made sense that we would get married on August bank holiday in 2016."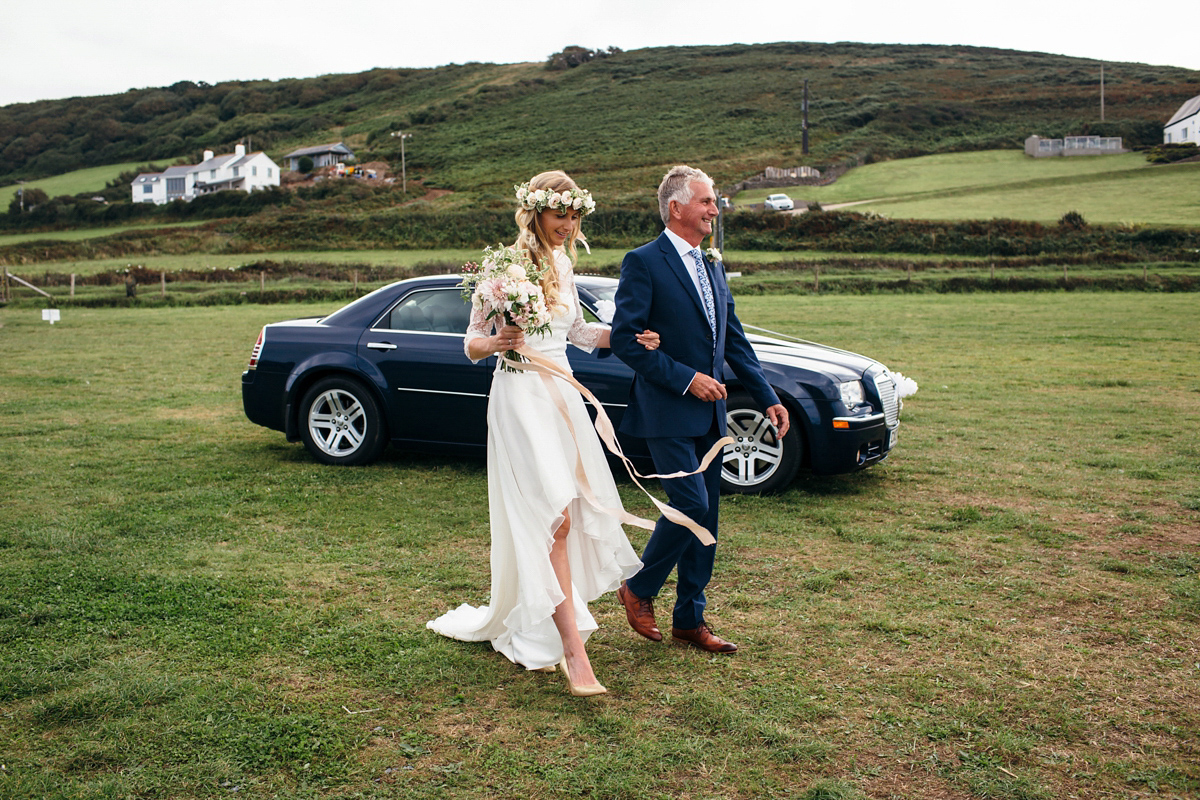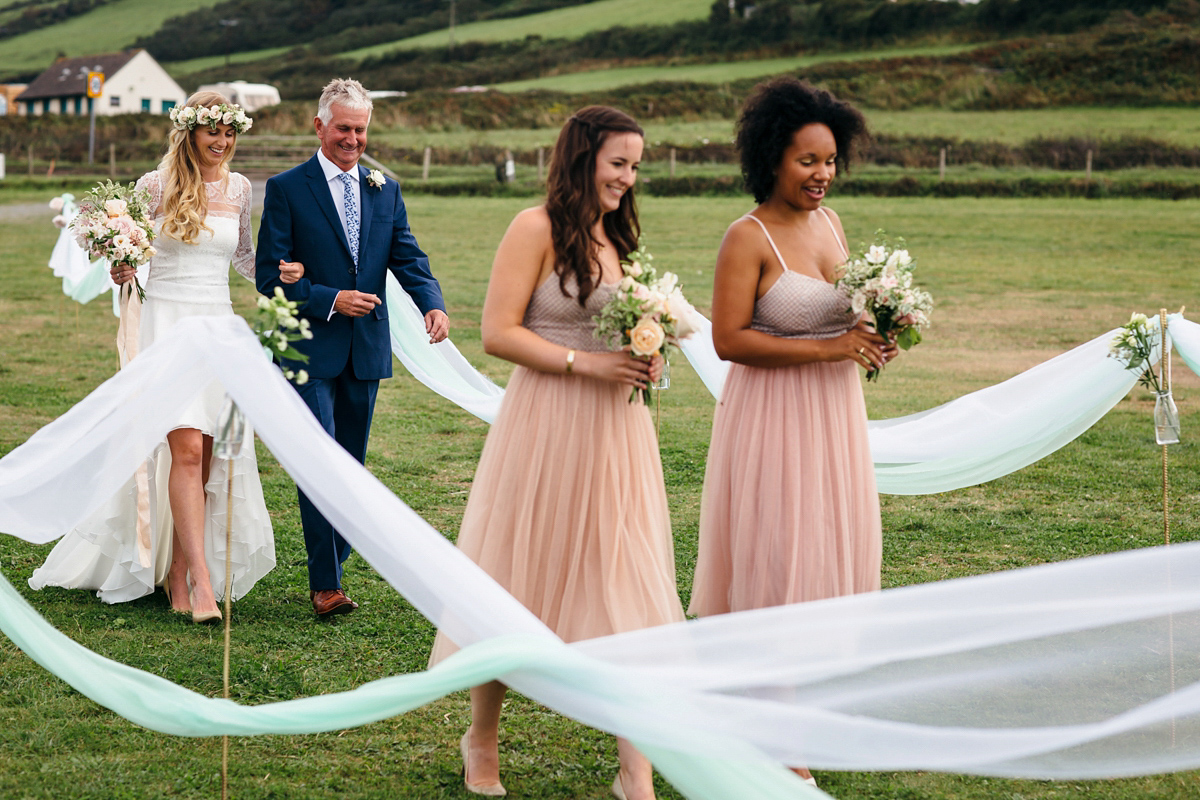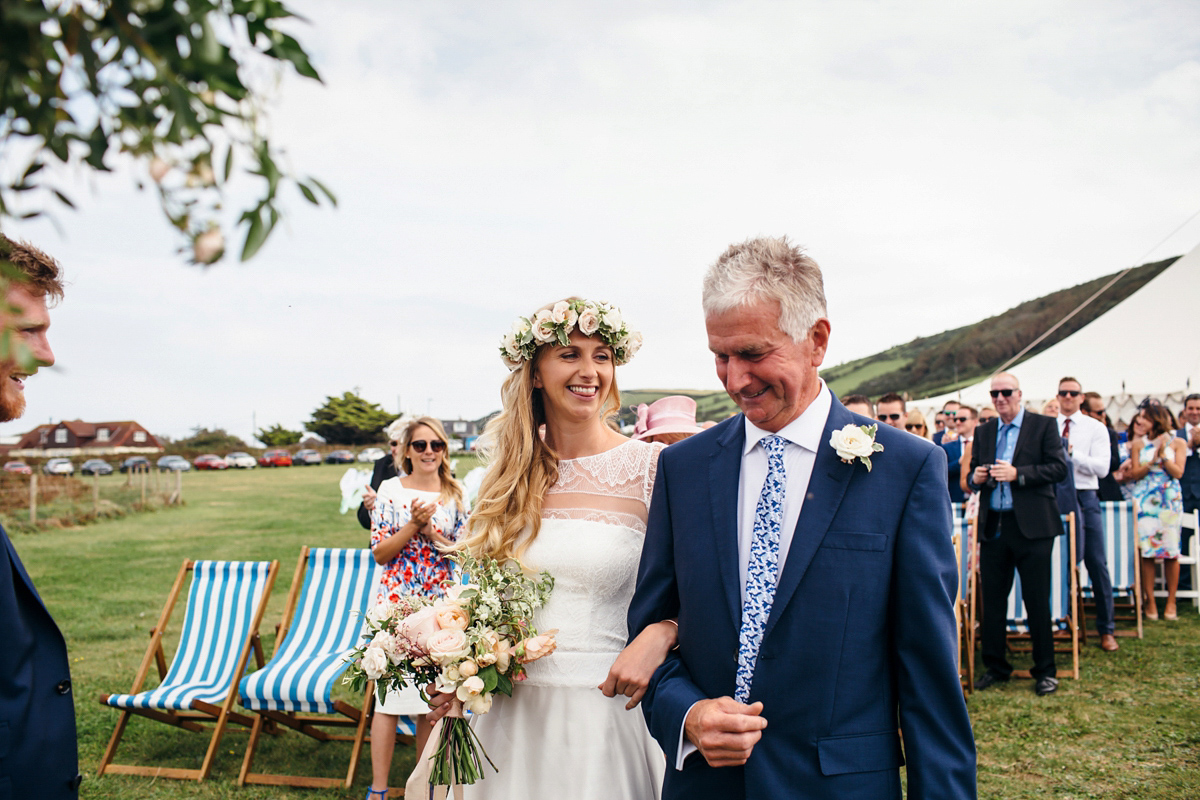 With the backdrop of the sea and under a wooden arch adorned with flowers and billowy drapes, the couple's wedding ceremony was witnessed in front of friends and family lounging comfortably in deckchairs – perfectly fitting for the seaside location.
"The ceremony was conducted by our friend Dom. Him and his wife (Karis, who was one of my bridesmaids) have a house in Croyde and have been part of the reason for our frequent trips to Croyde."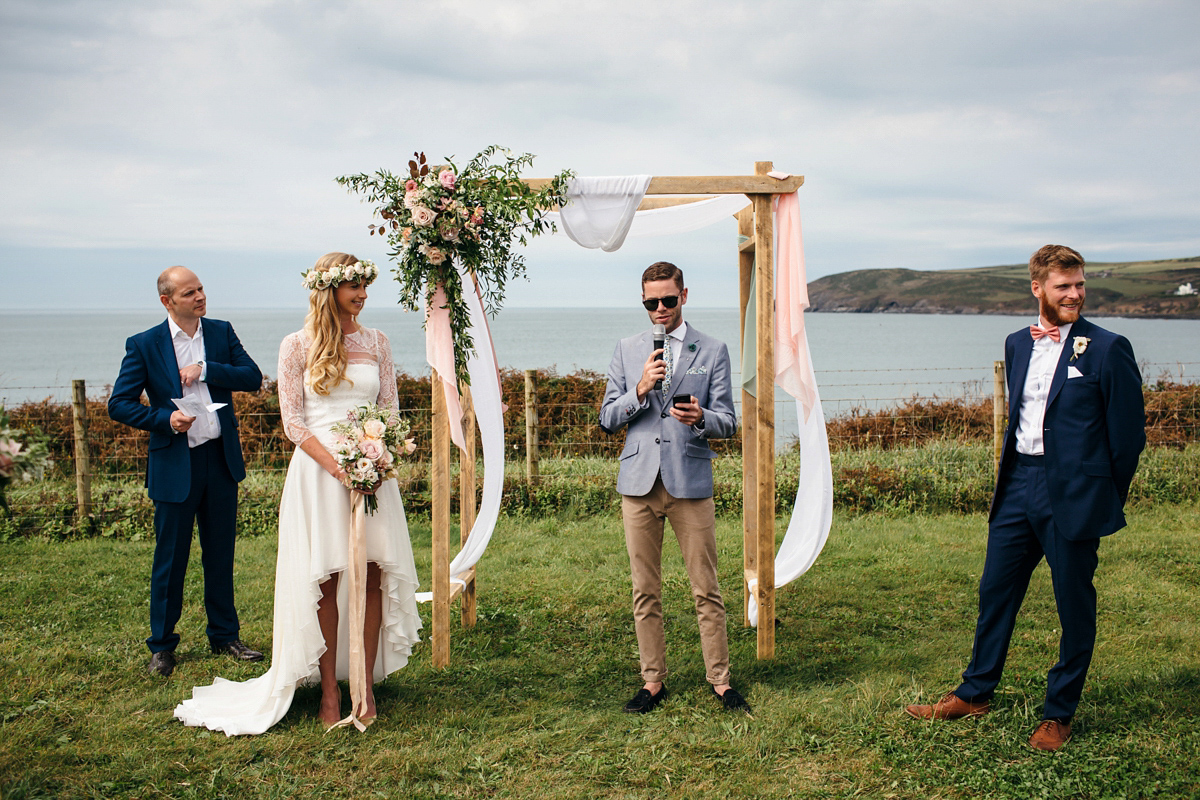 "My dad accompanied me down the aisle to Kishi Bashi's 'Hahaha Pt.2'. The vocals on this track talk about being by the ocean and being happy so it seemed like the perfect song to set the vibe for the rest of the day."
"We wrote our own vows and kept them private from each other. It was so wonderful to say something heartfelt and personal about each other and such a treat to hear those words for the first time along with all our guests."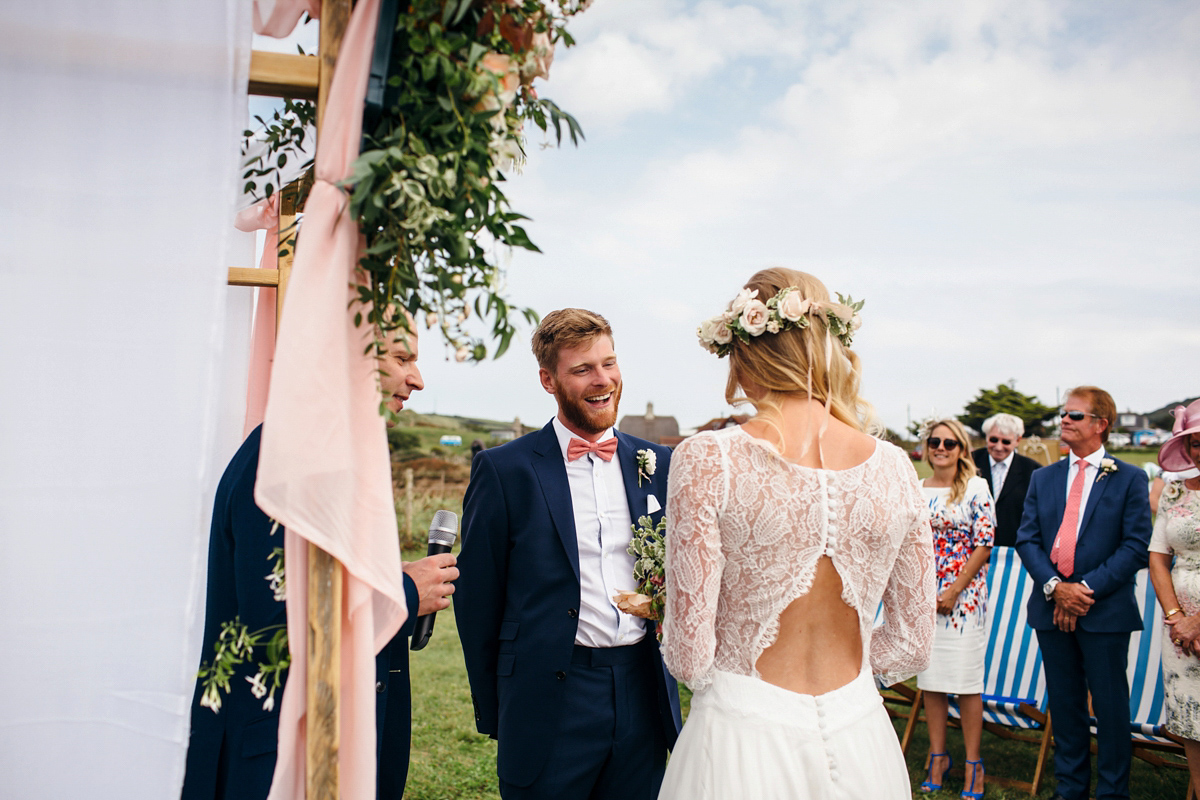 The issue of sustainability was important to Katie and led to the decision of the bride and groom's choice of rose gold bands from Cred Jewellery.
"As I work for Fairtrade it was important to me that our wedding be as ethical and sustainable as possible. Cred are a great jeweller that specialises in Fairtrade gold."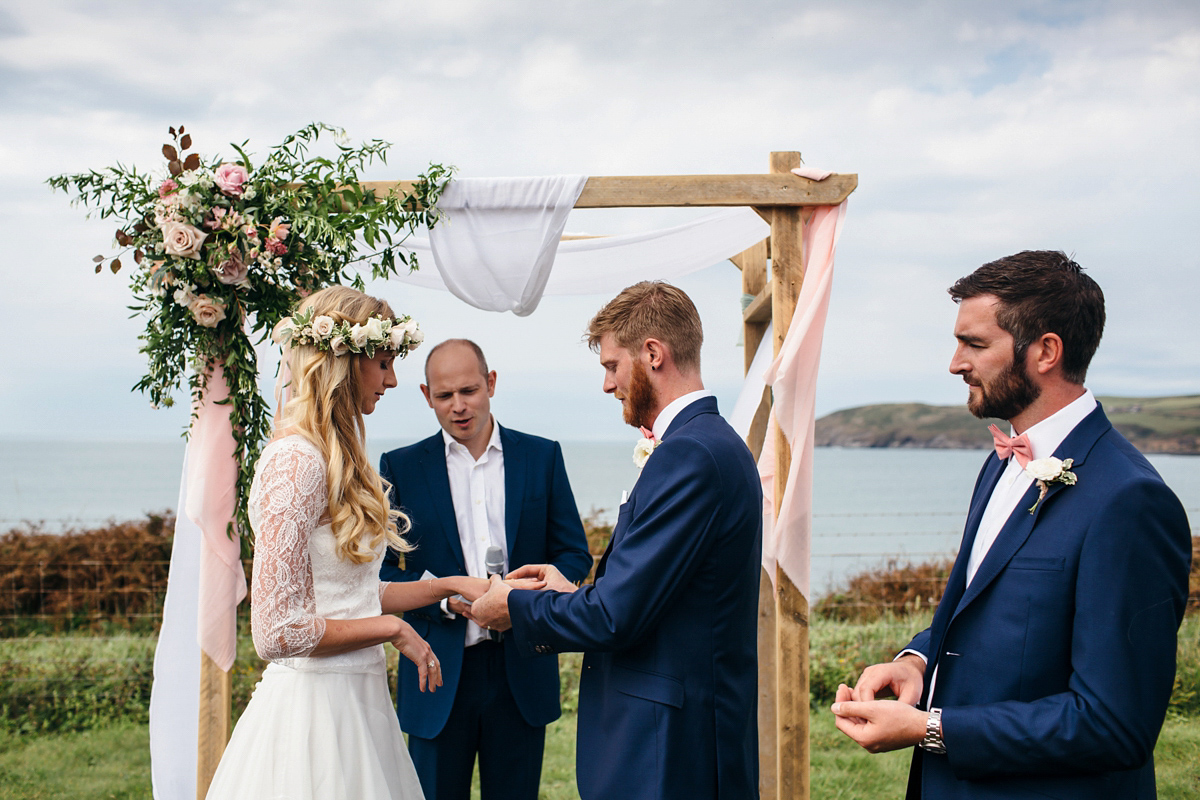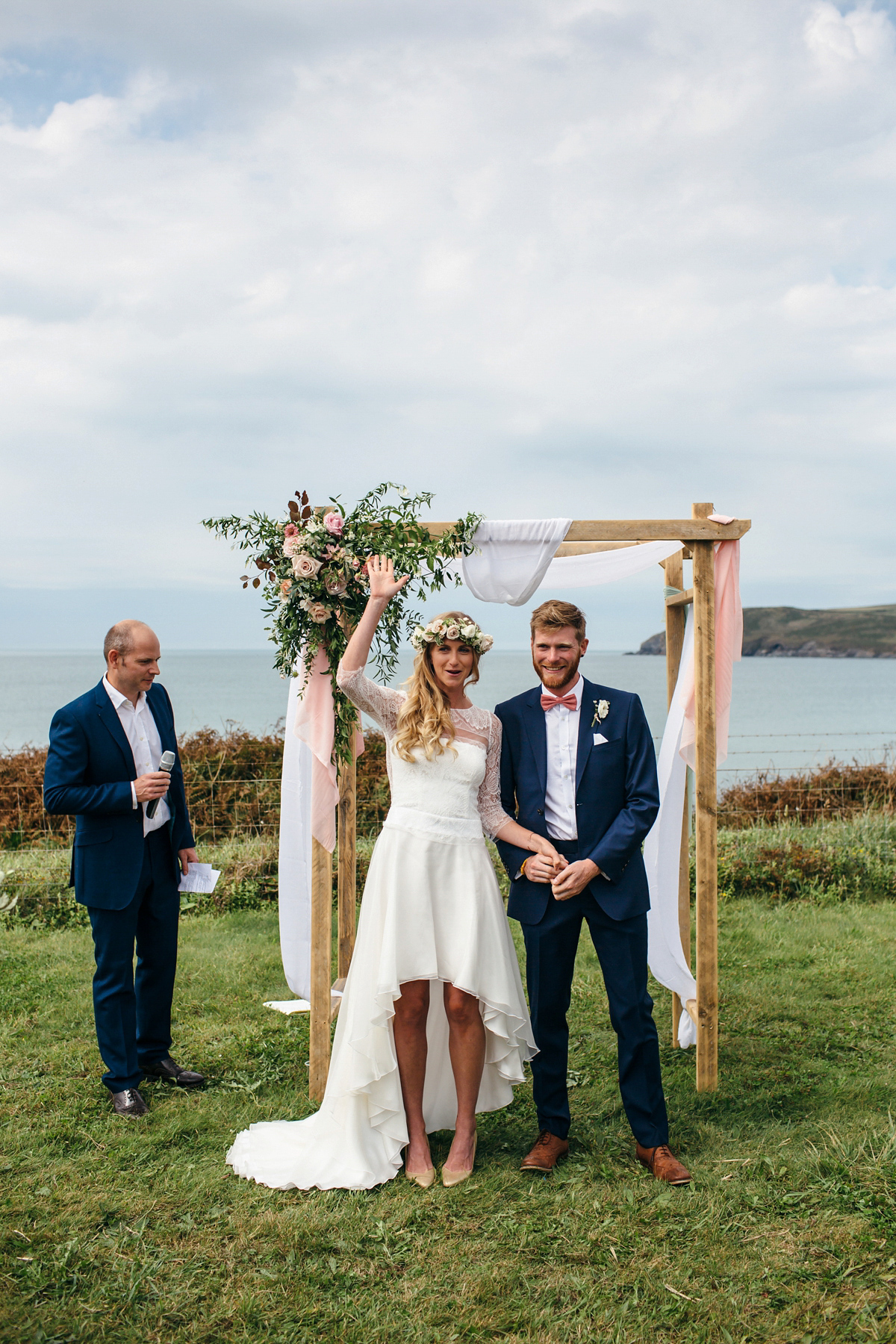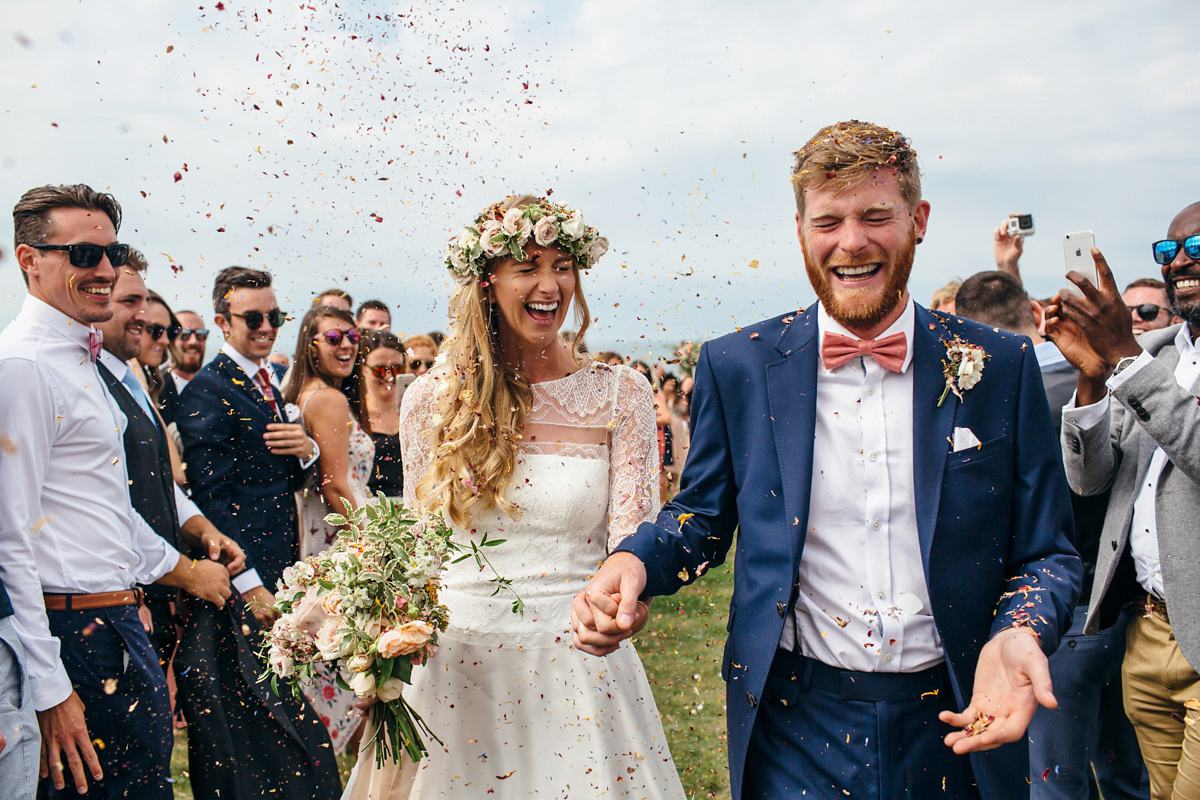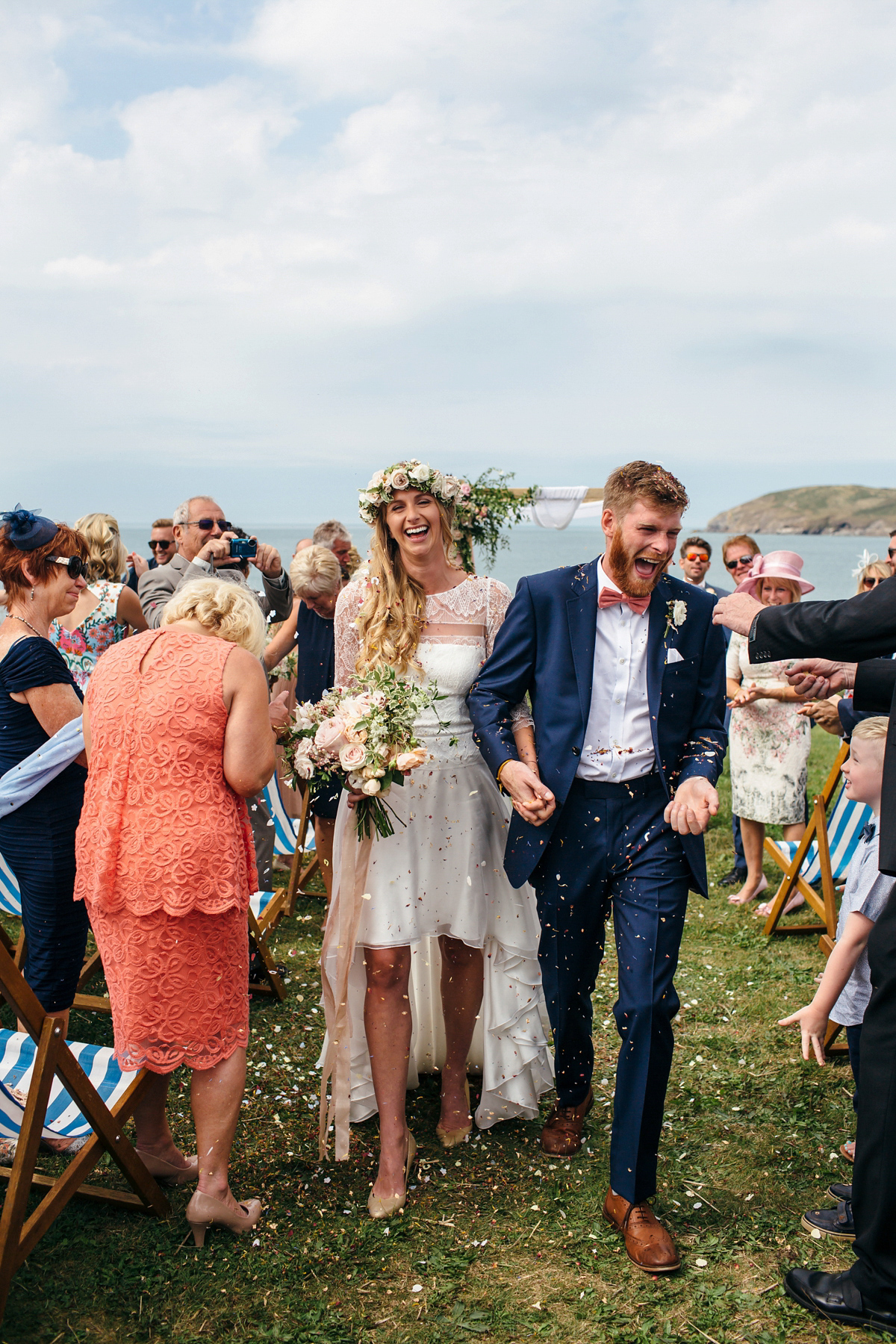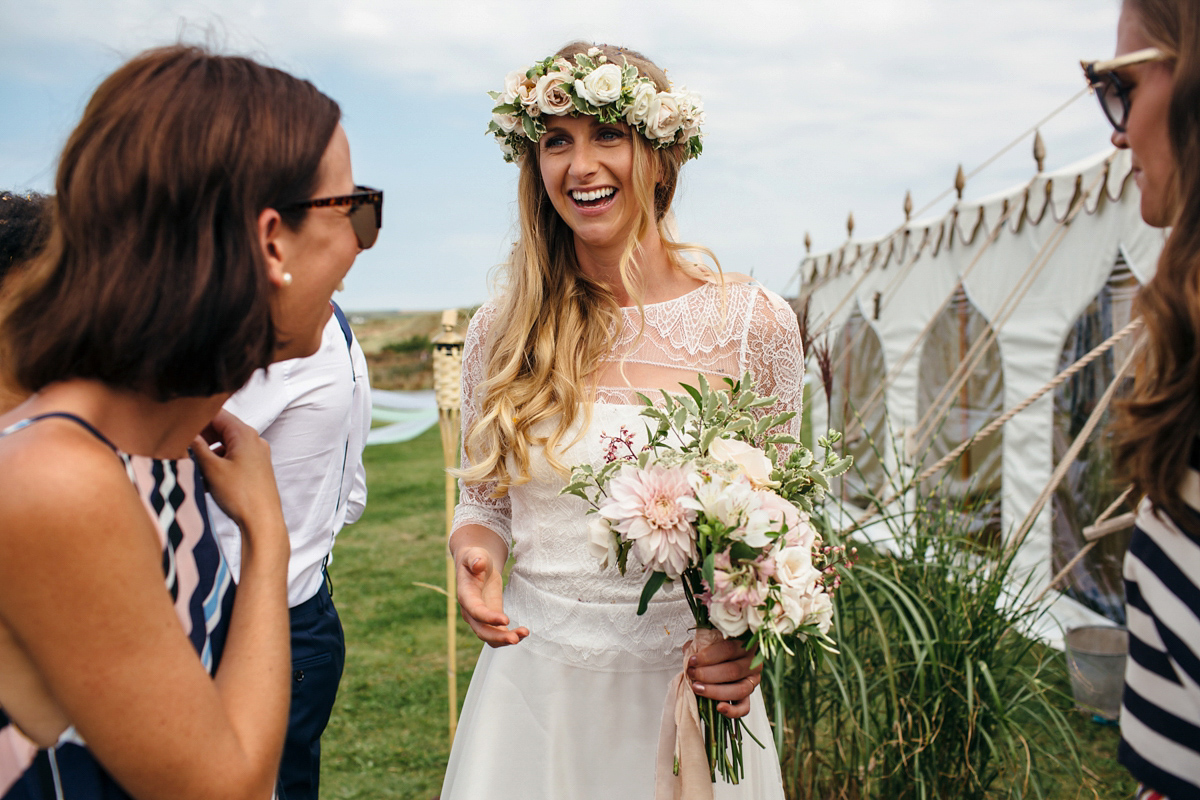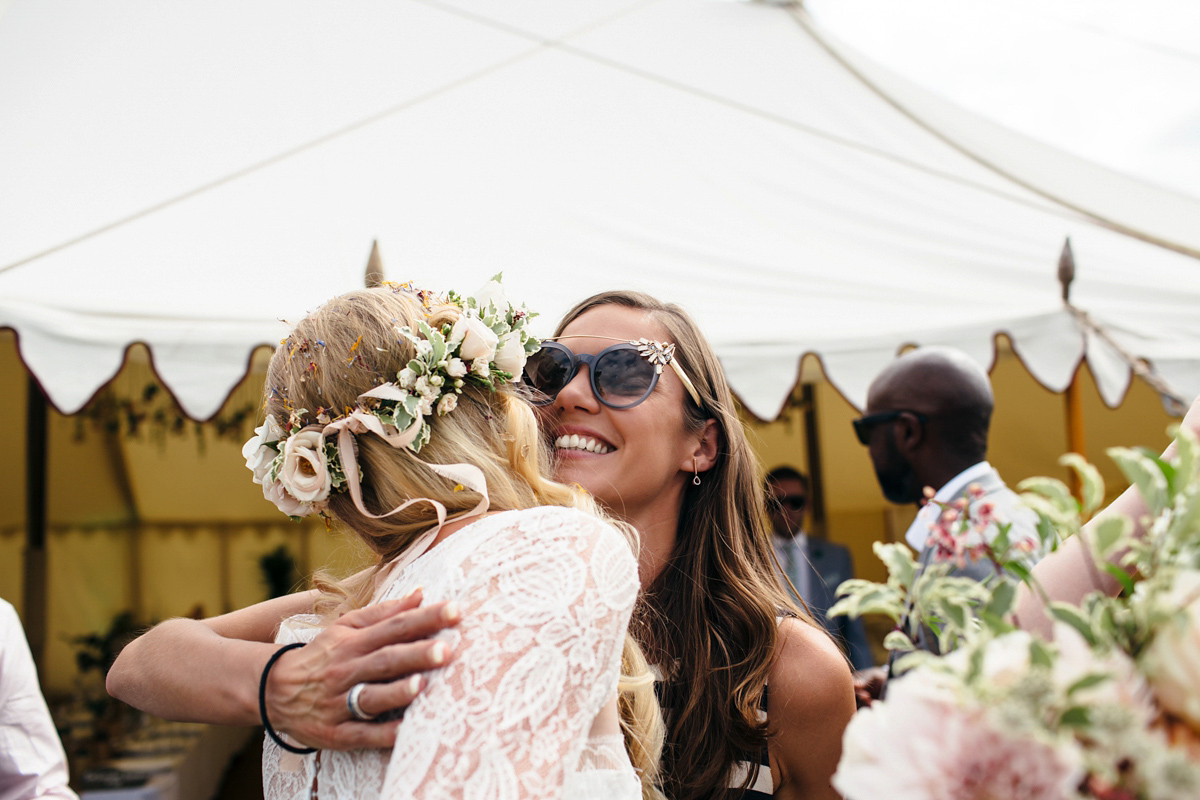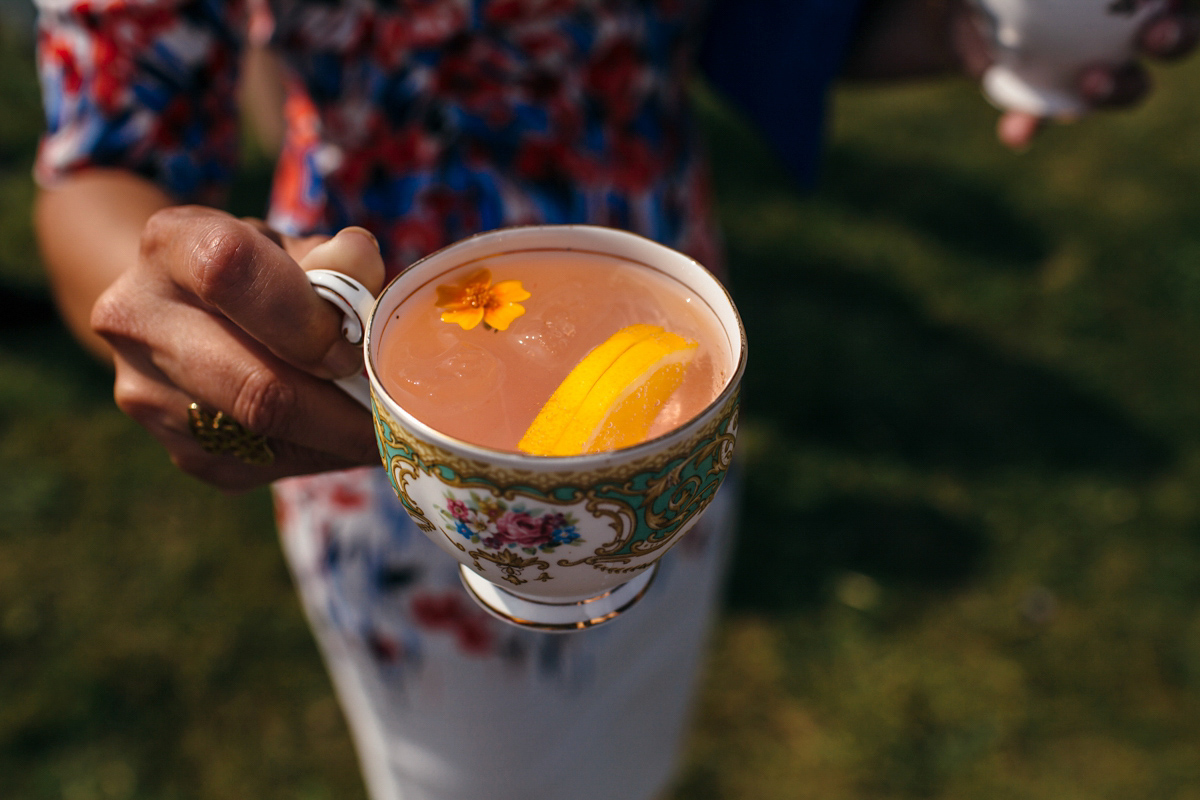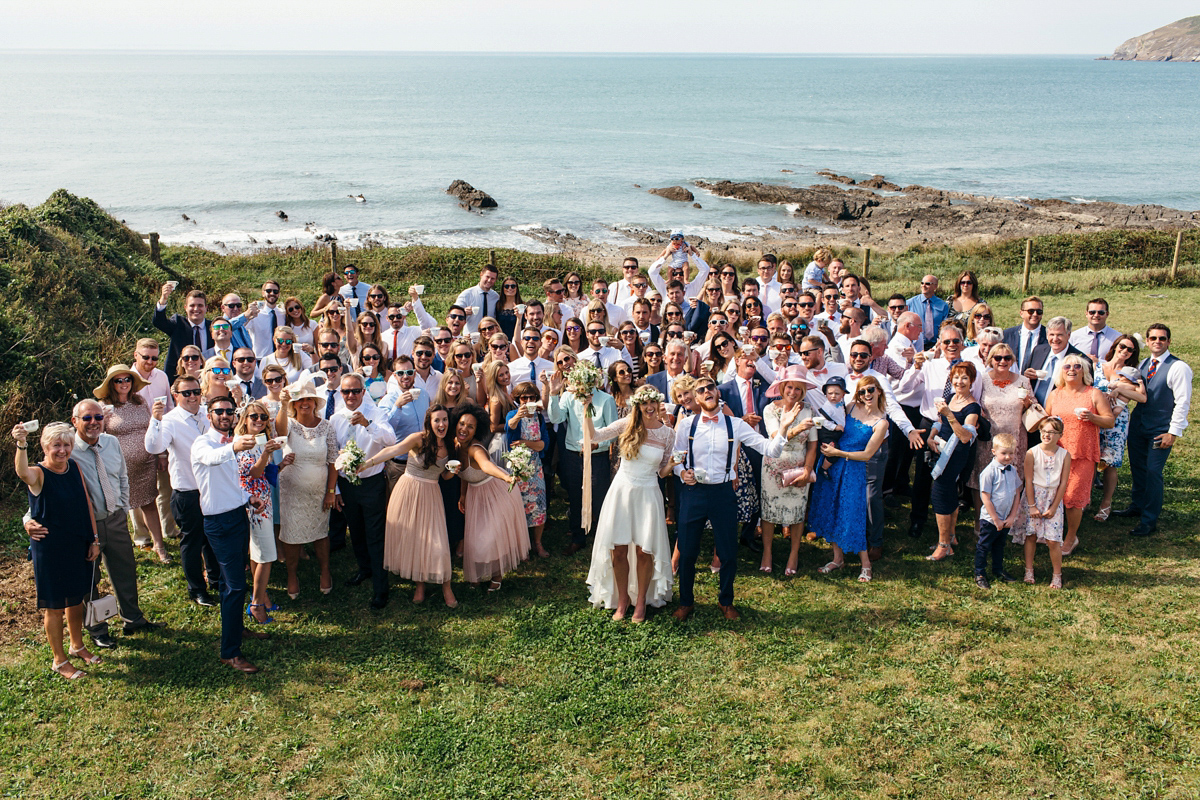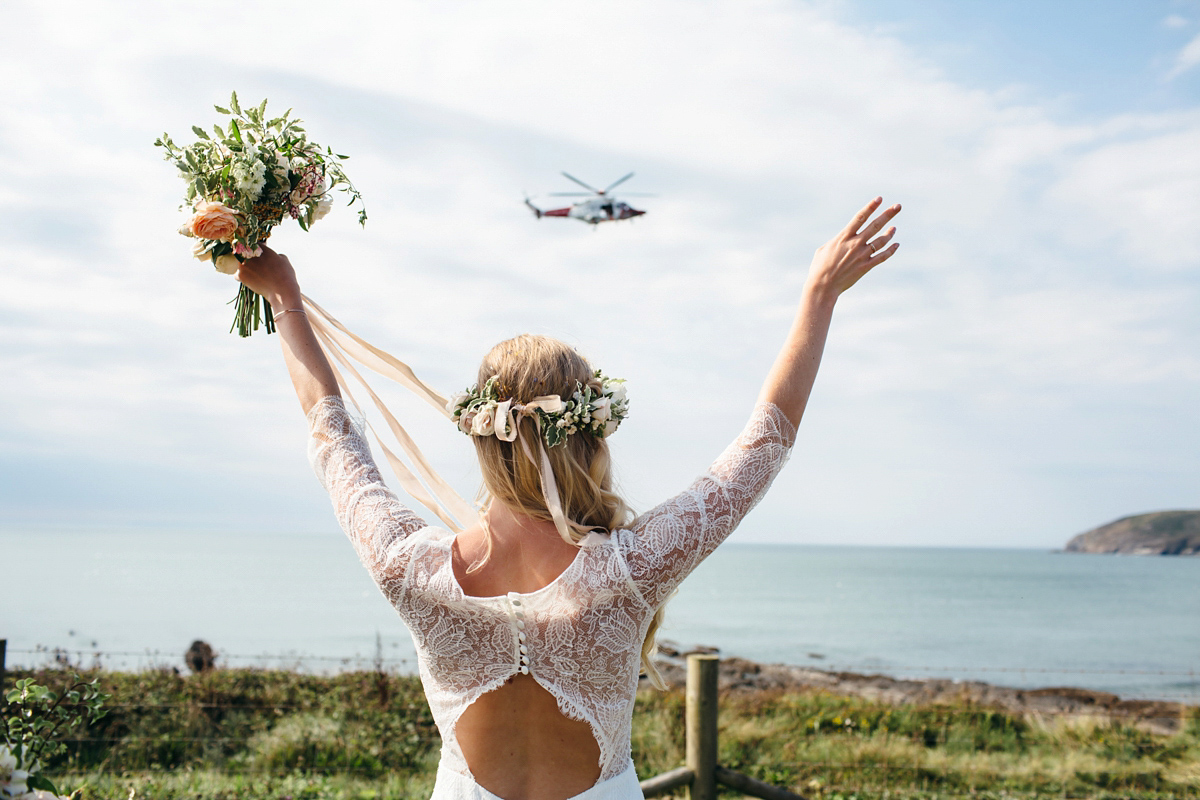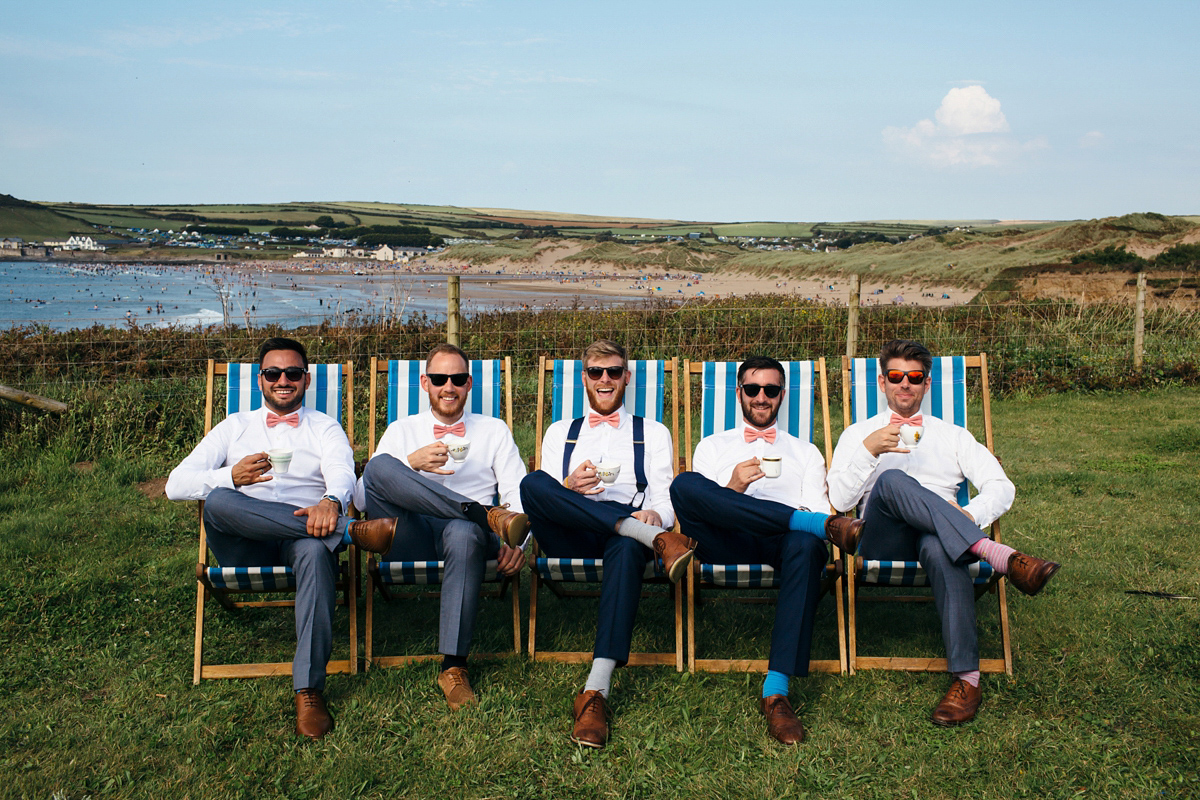 "Emma of Freckle Photography was such a joy to work with. When we met her to do our engagement pictures I was really nervous and she made the whole experience so enjoyable. So when she was there on our wedding day, it just felt so natural."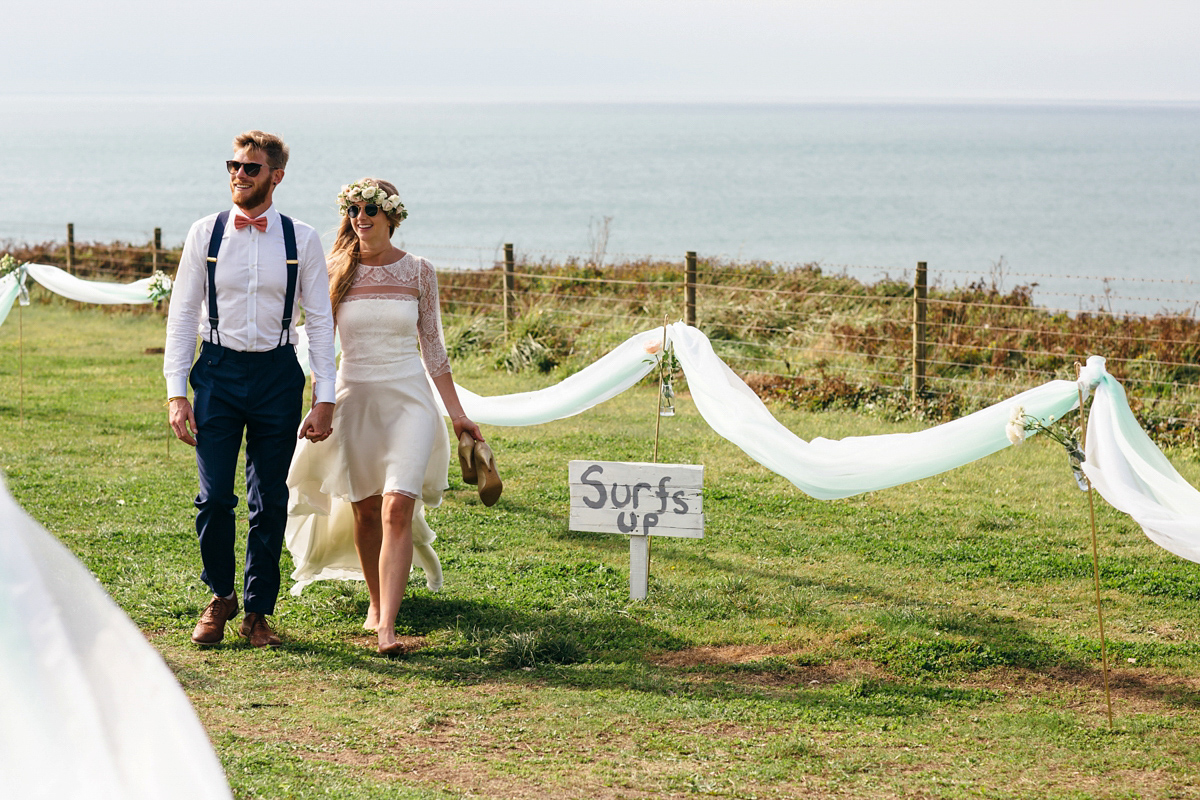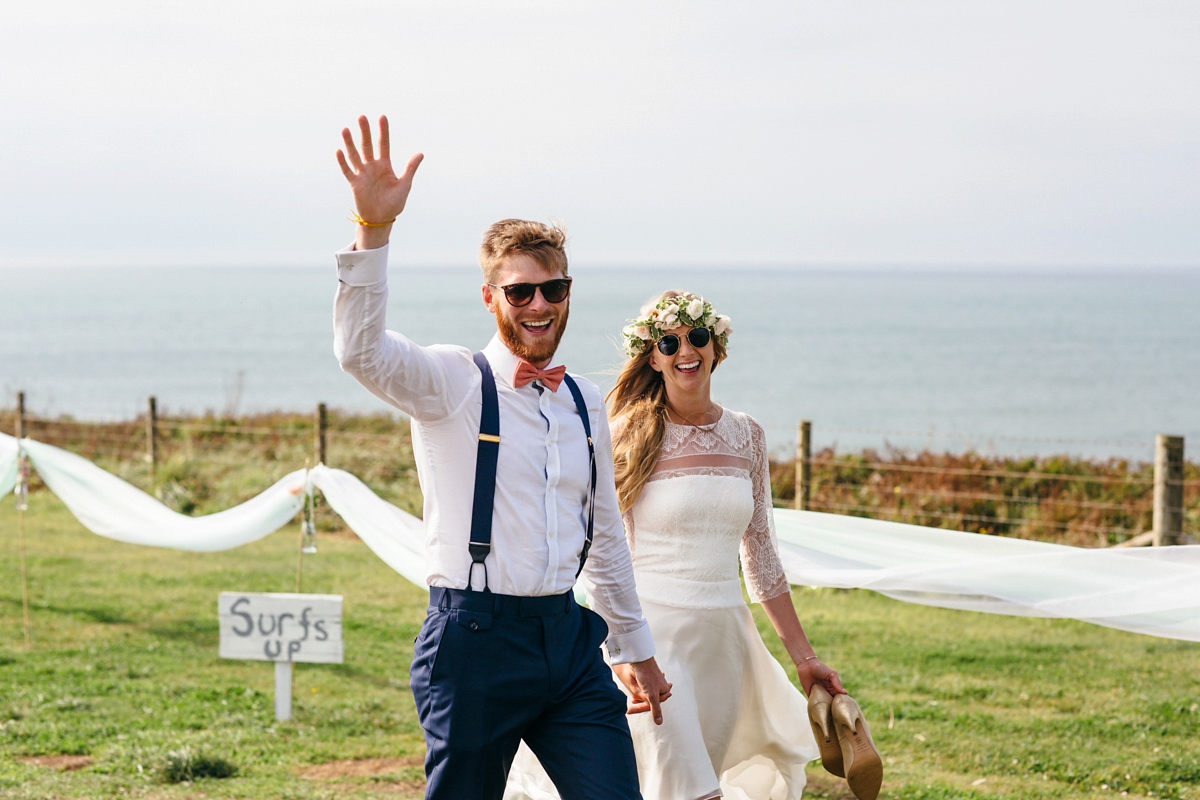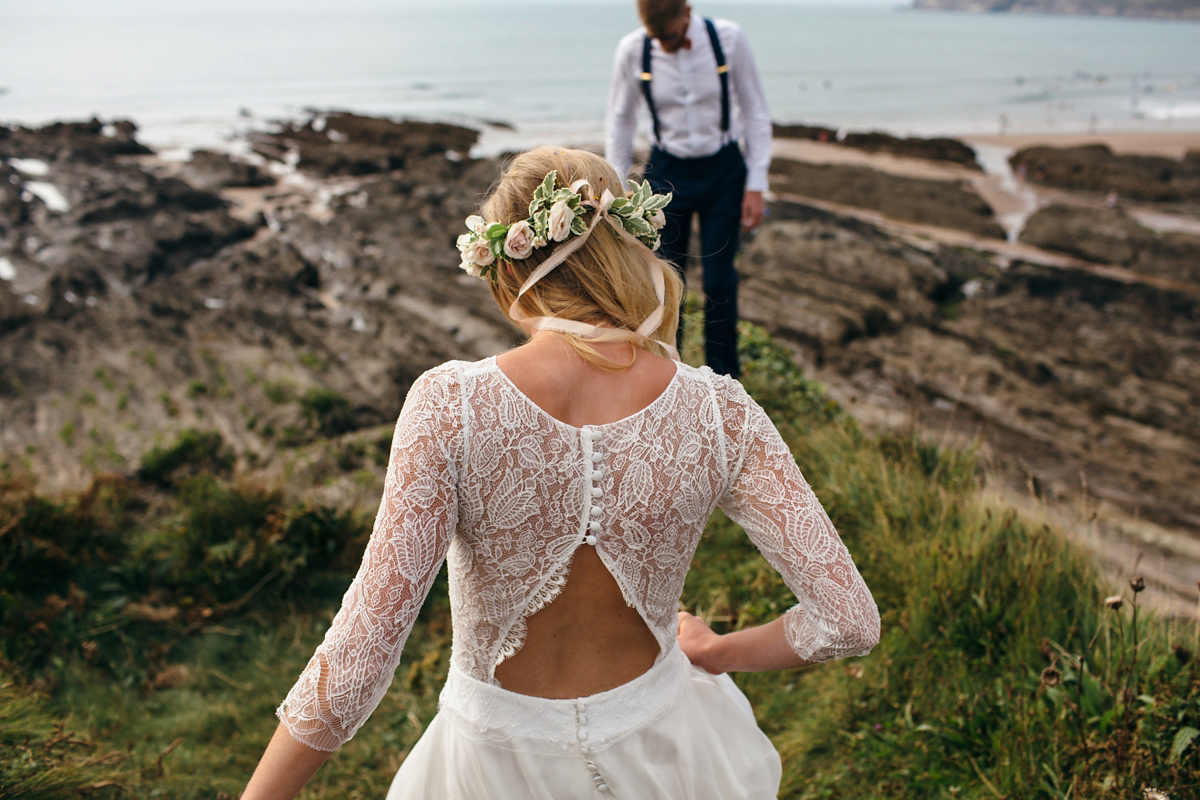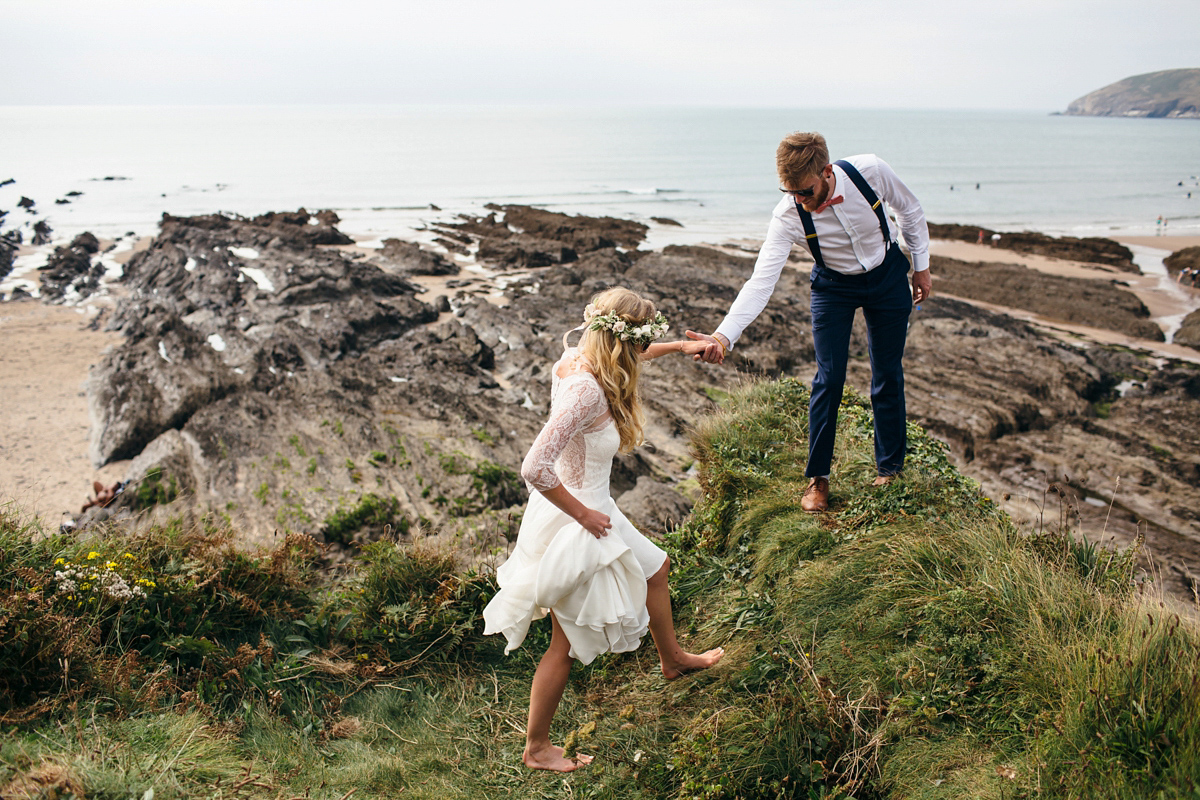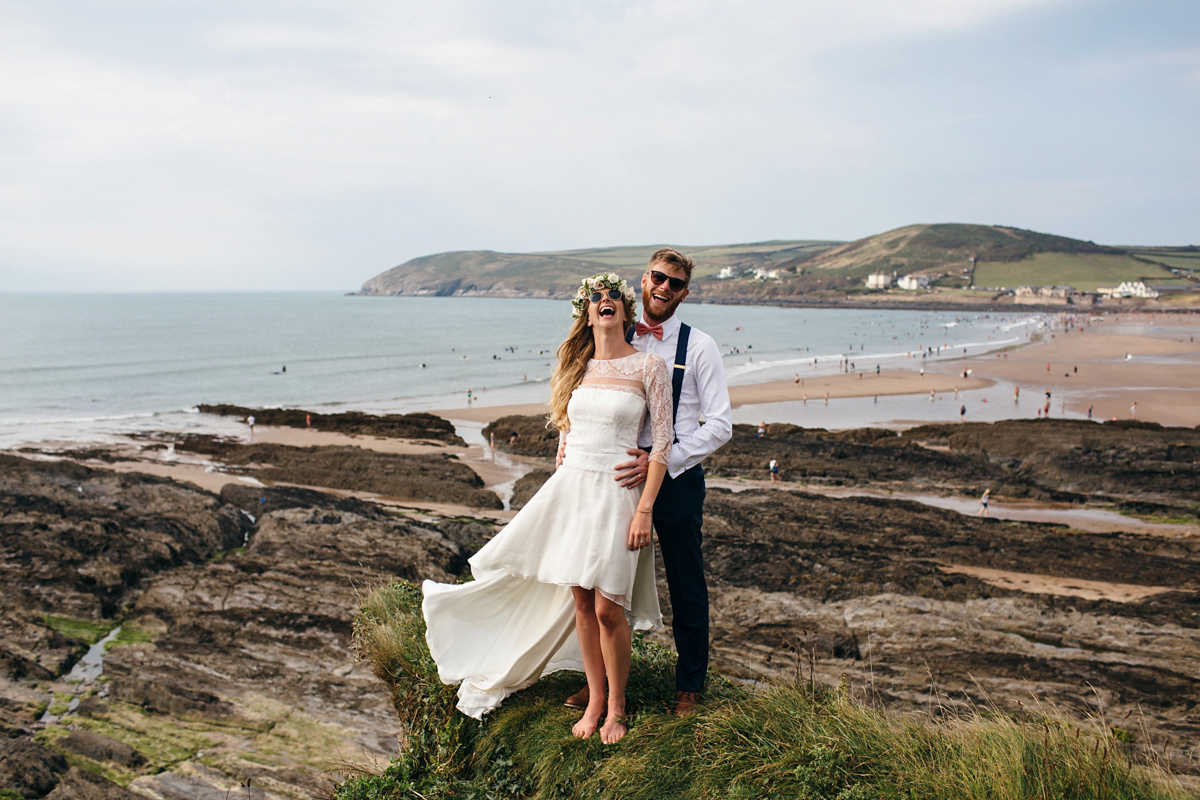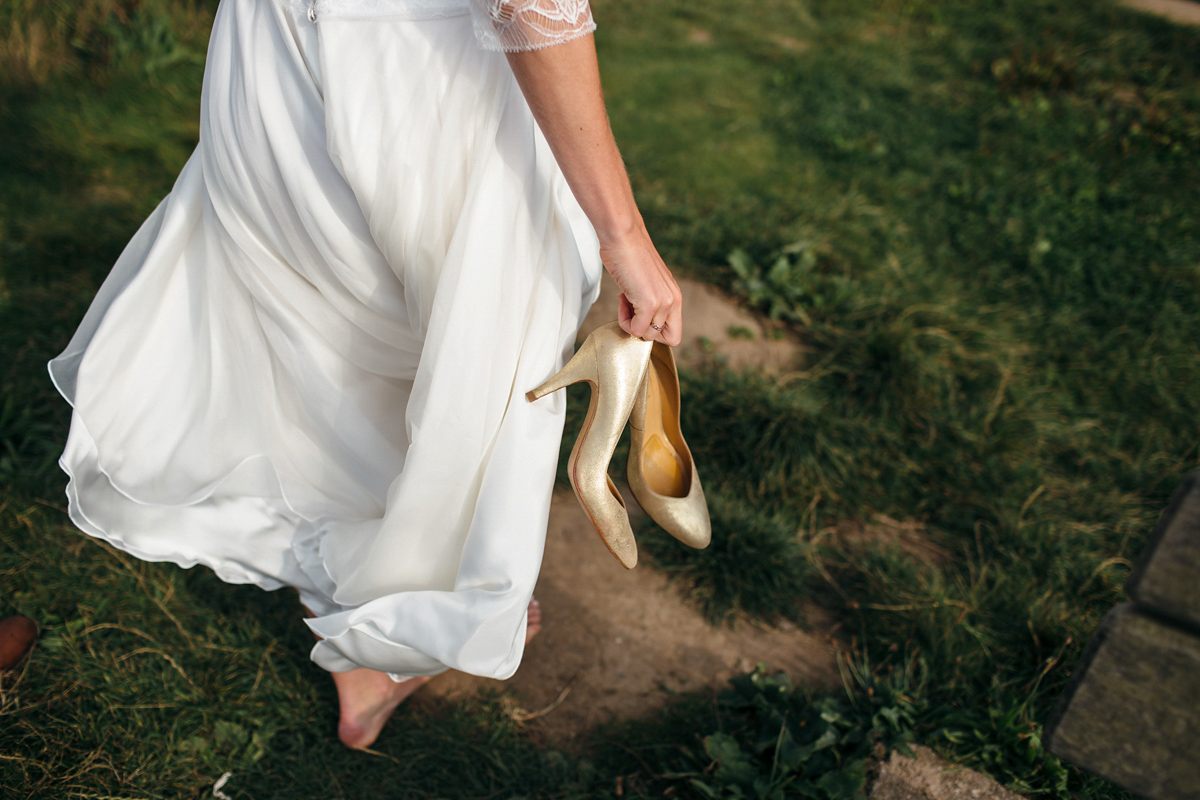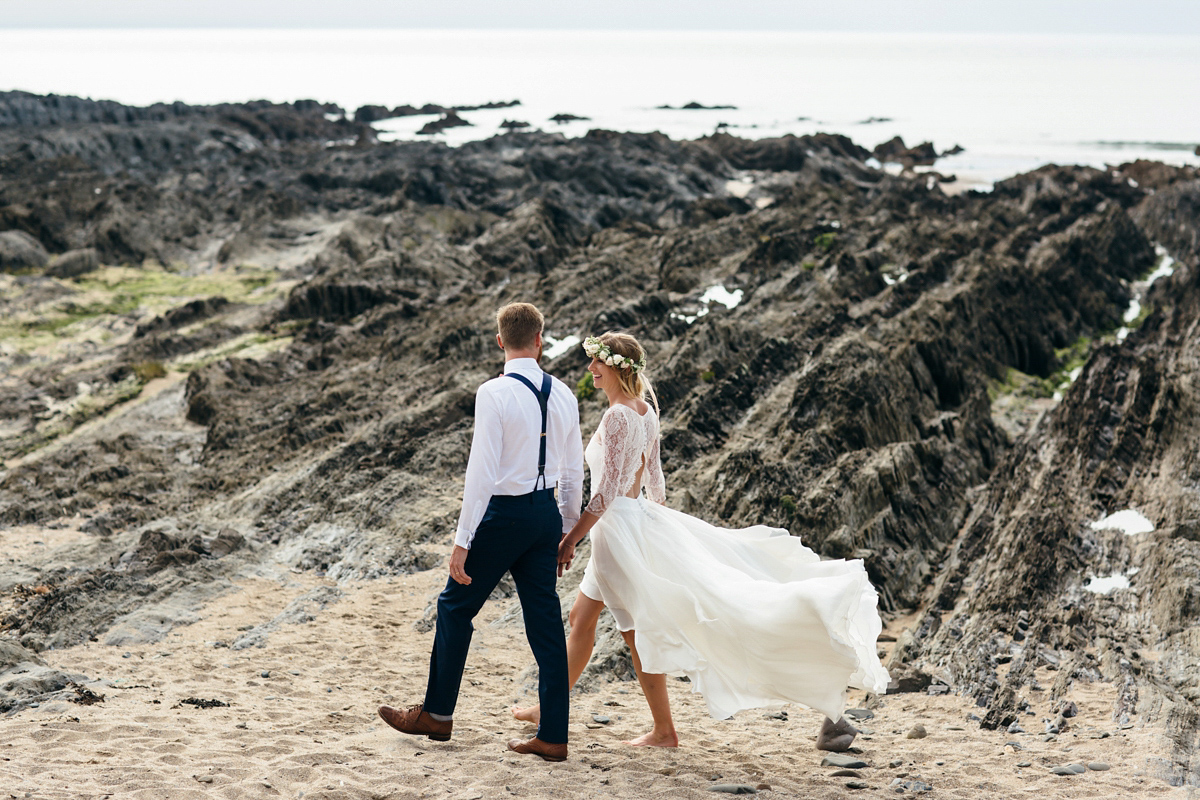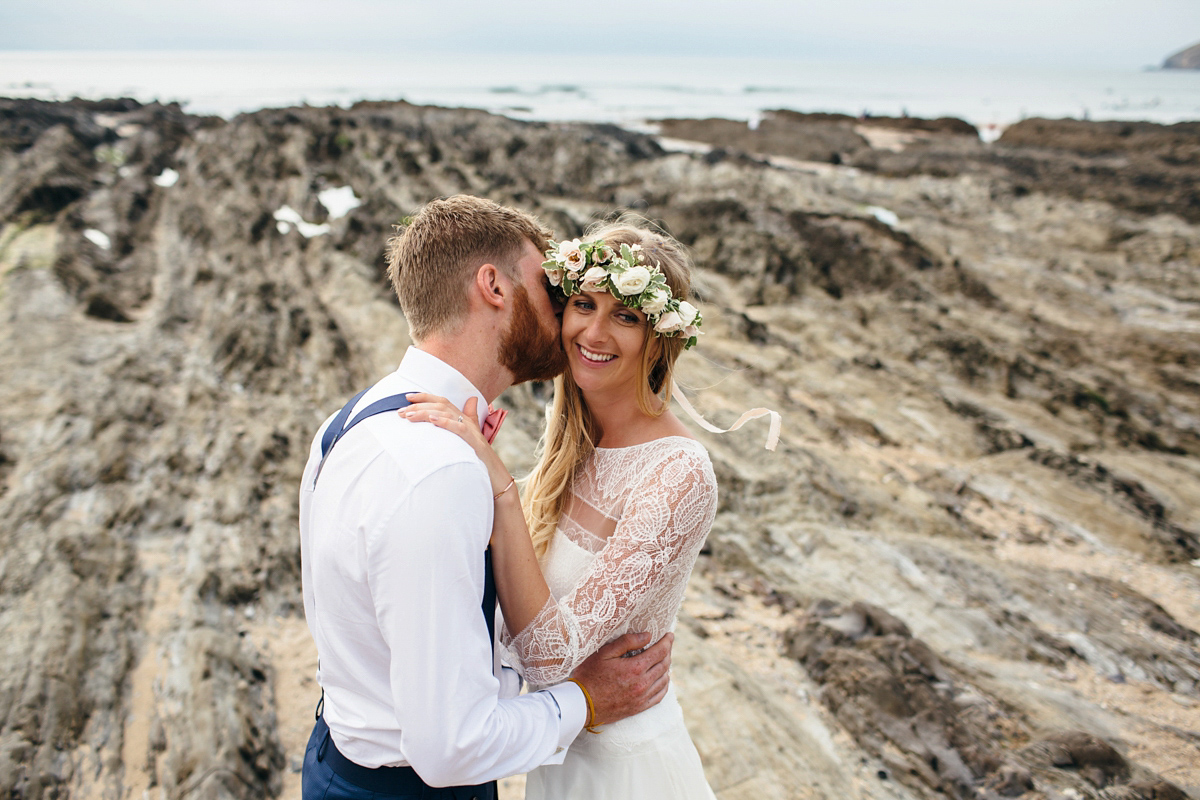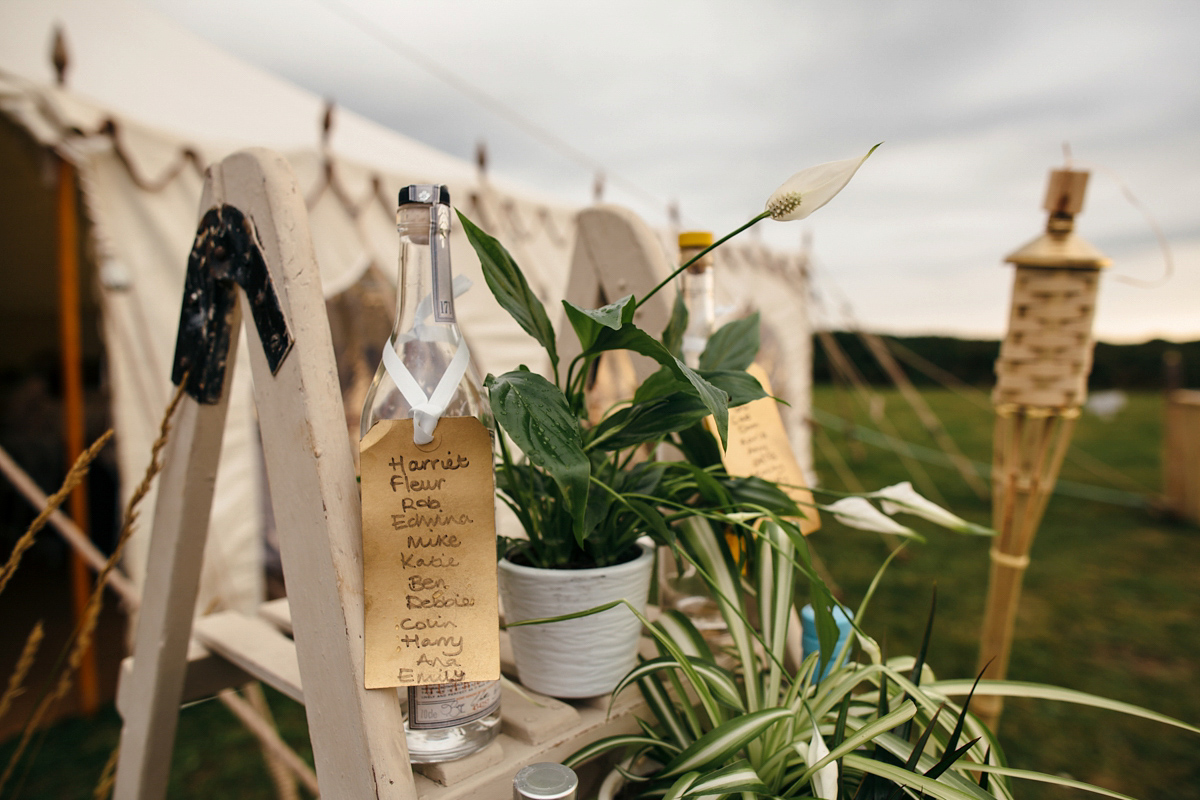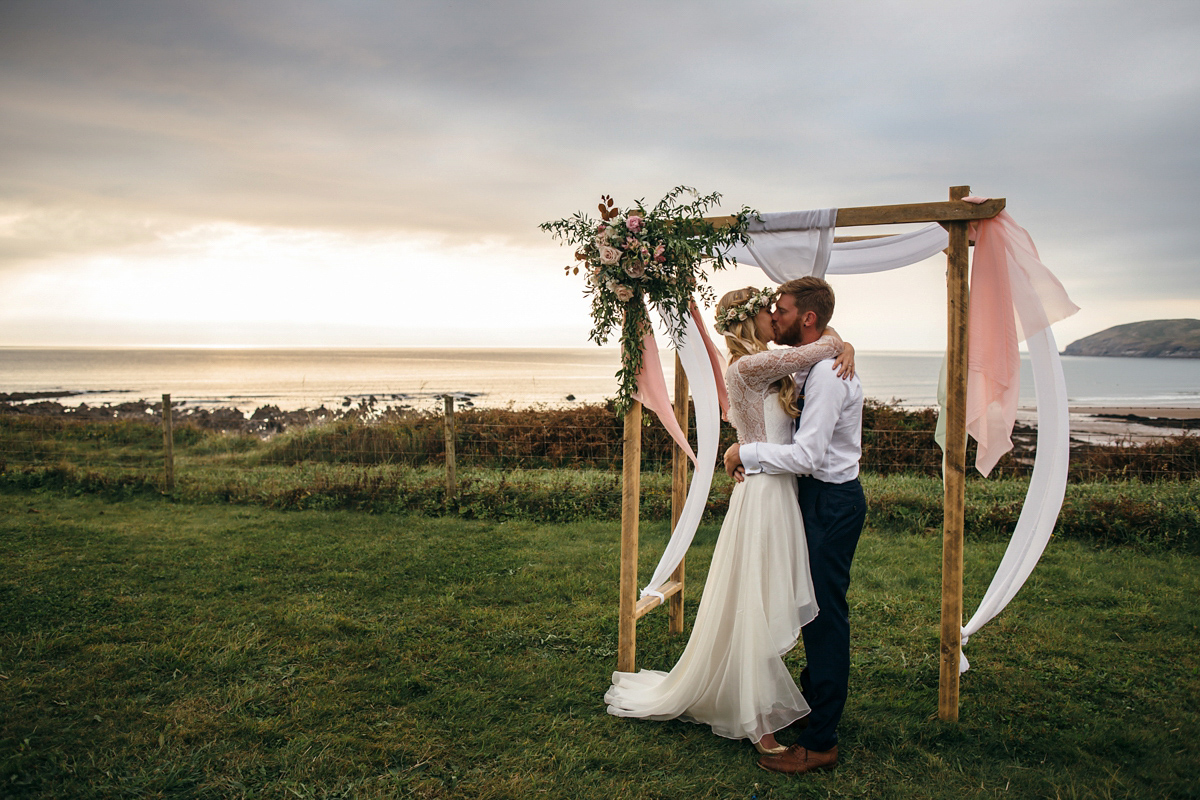 "She made the day flow better and even reminded us to do things like cutting the cake which we otherwise would have forgotten! The pictures are so amazing – I have no idea how she was in so many places at just the right time. I feel totally over the moon that we found Emma to capture our day."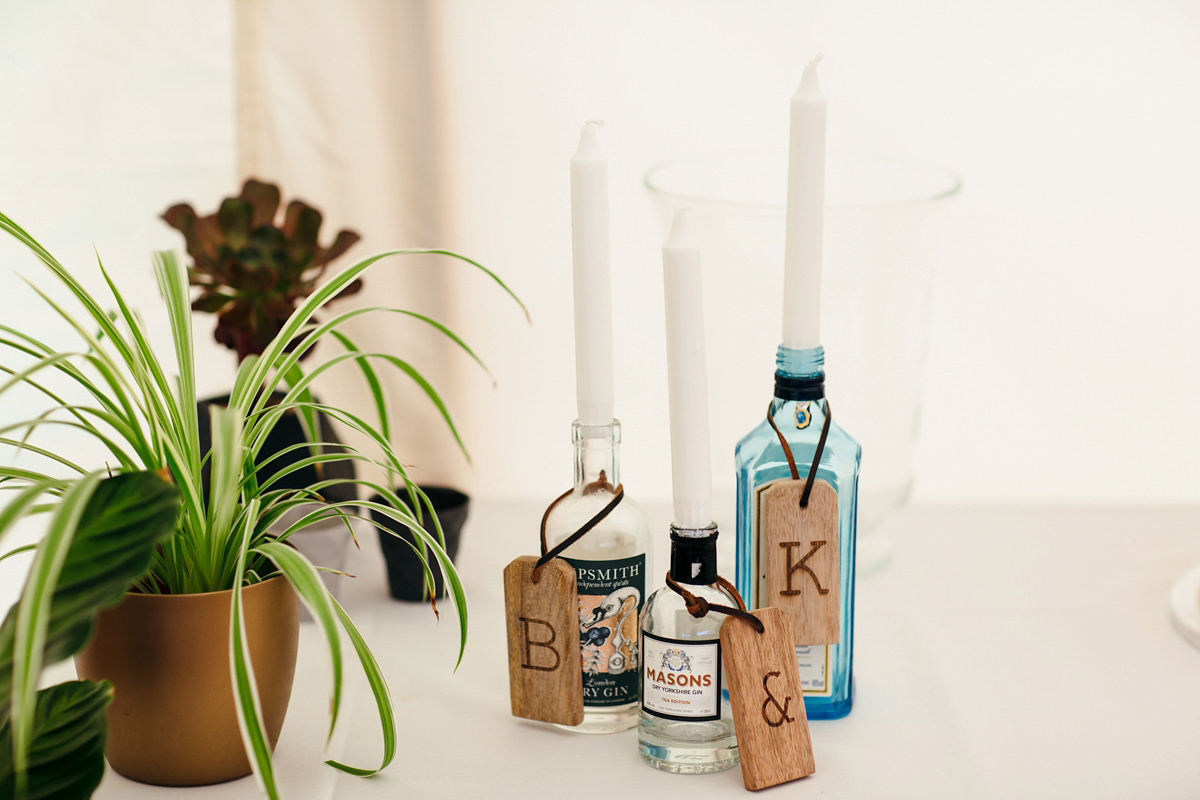 I'm certain the styling of Katie and Ben's big day is going to end up as mood boards for many of you lovelies – look at the incredible hanging flowers, the table plan with a mix of gin bottles and plants the couple had collected, the rose gold sequinned table runners from Glimmer and Threads, and the sweet little favours (which also made for brilliant table decorations) in the form of mini succulents.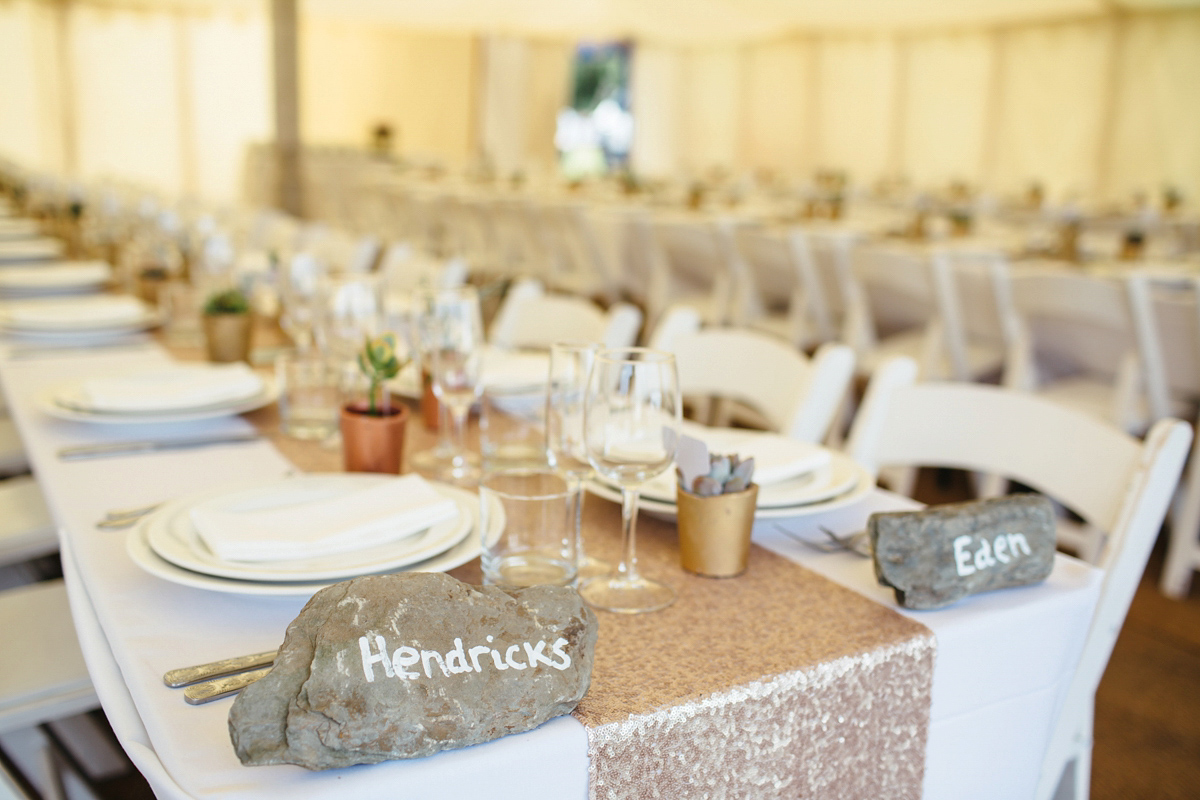 "The guest favours were homemade concrete pots sprayed in metallic gold and copper with cactus and succulents from Cactus Shop in Devon. It is an amazing place!"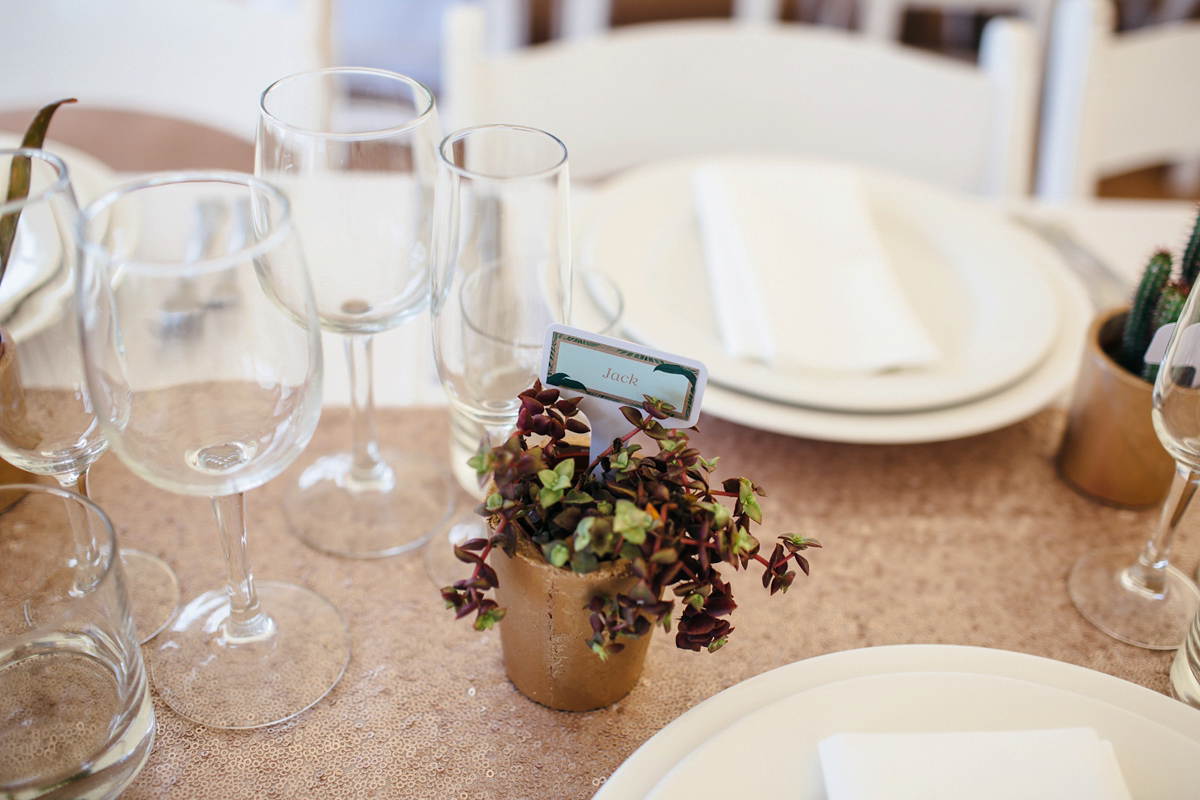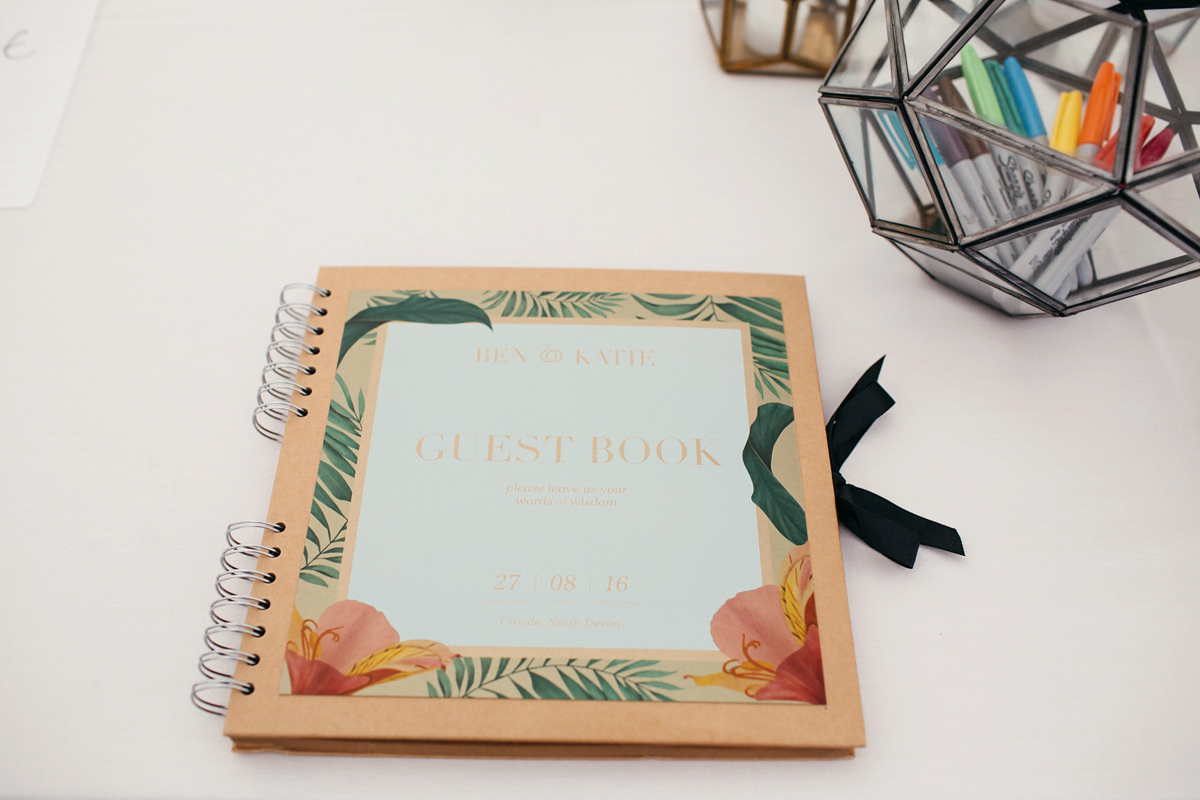 "The food by The Round Kitchen was to die for! It looked amazing and tasted even better."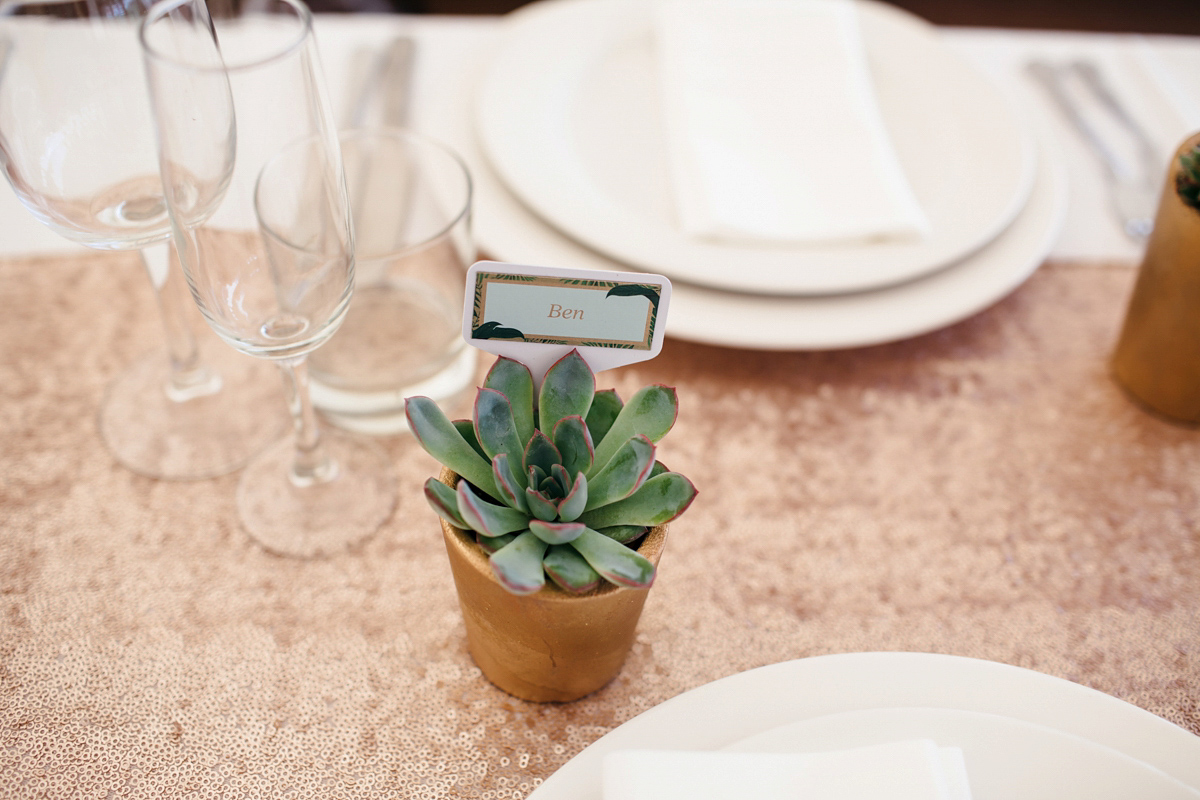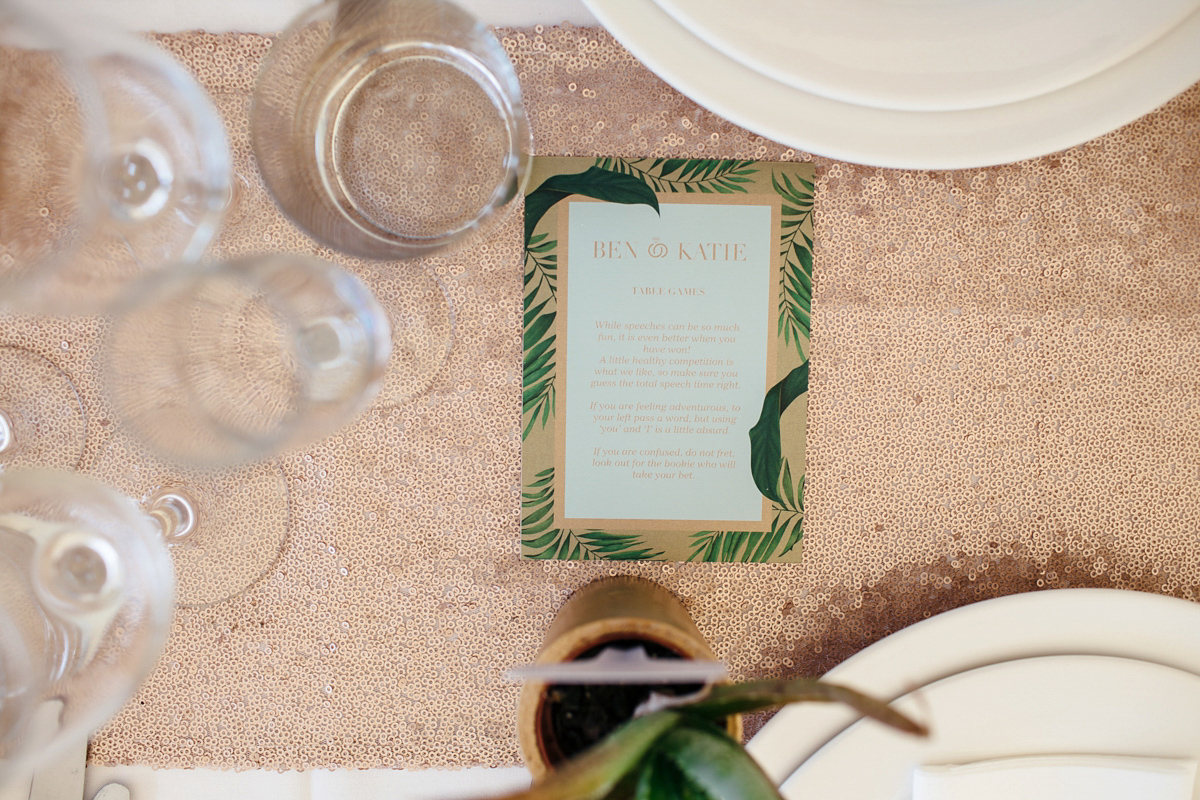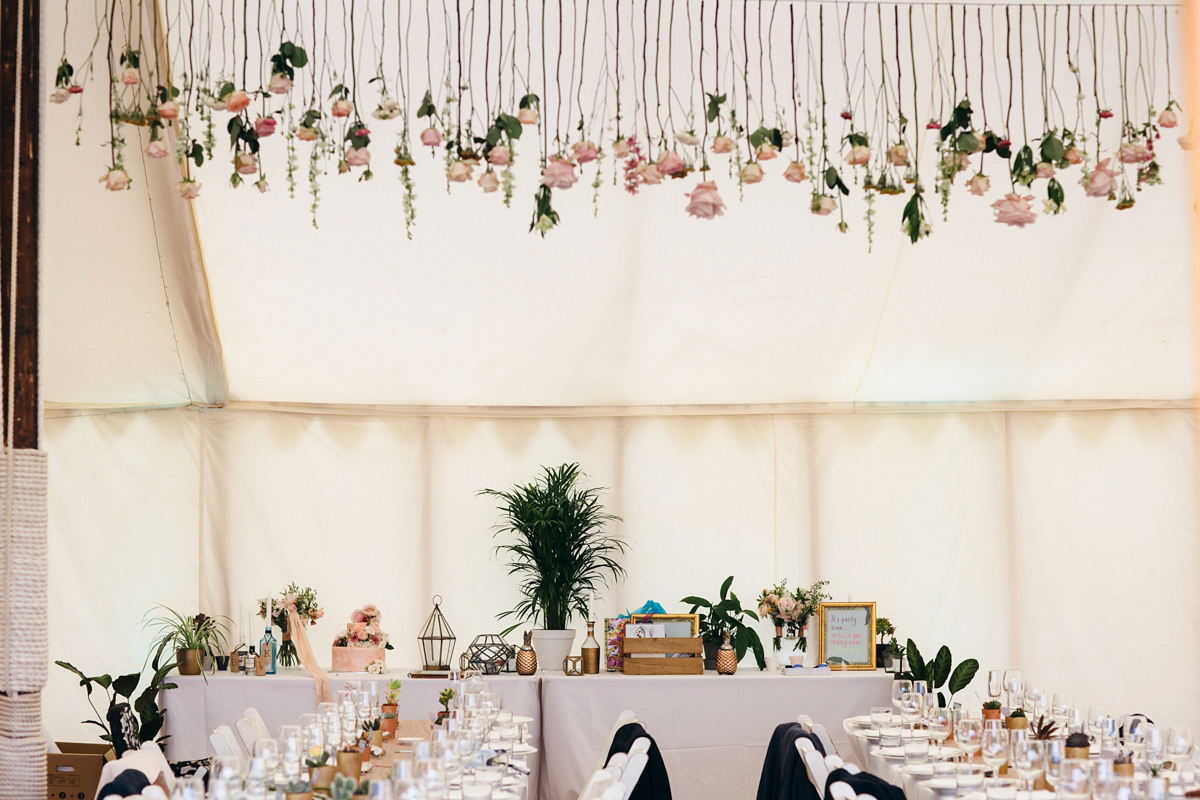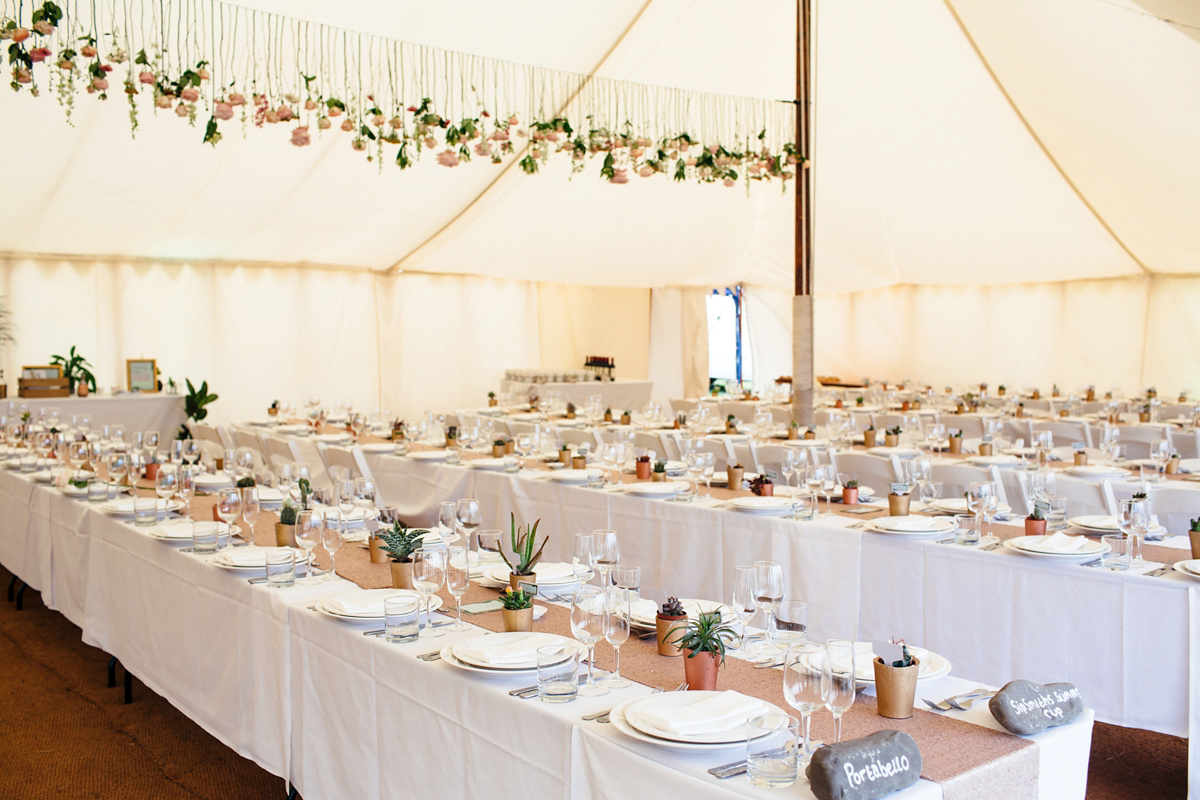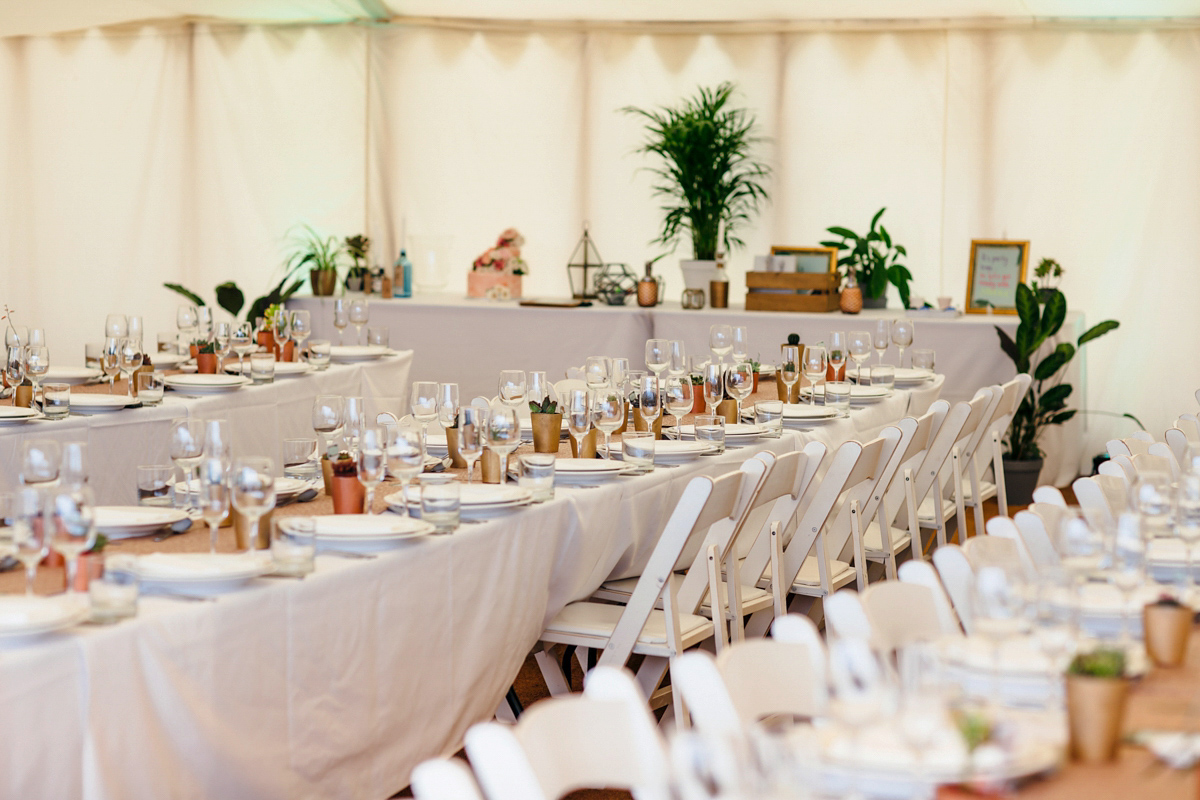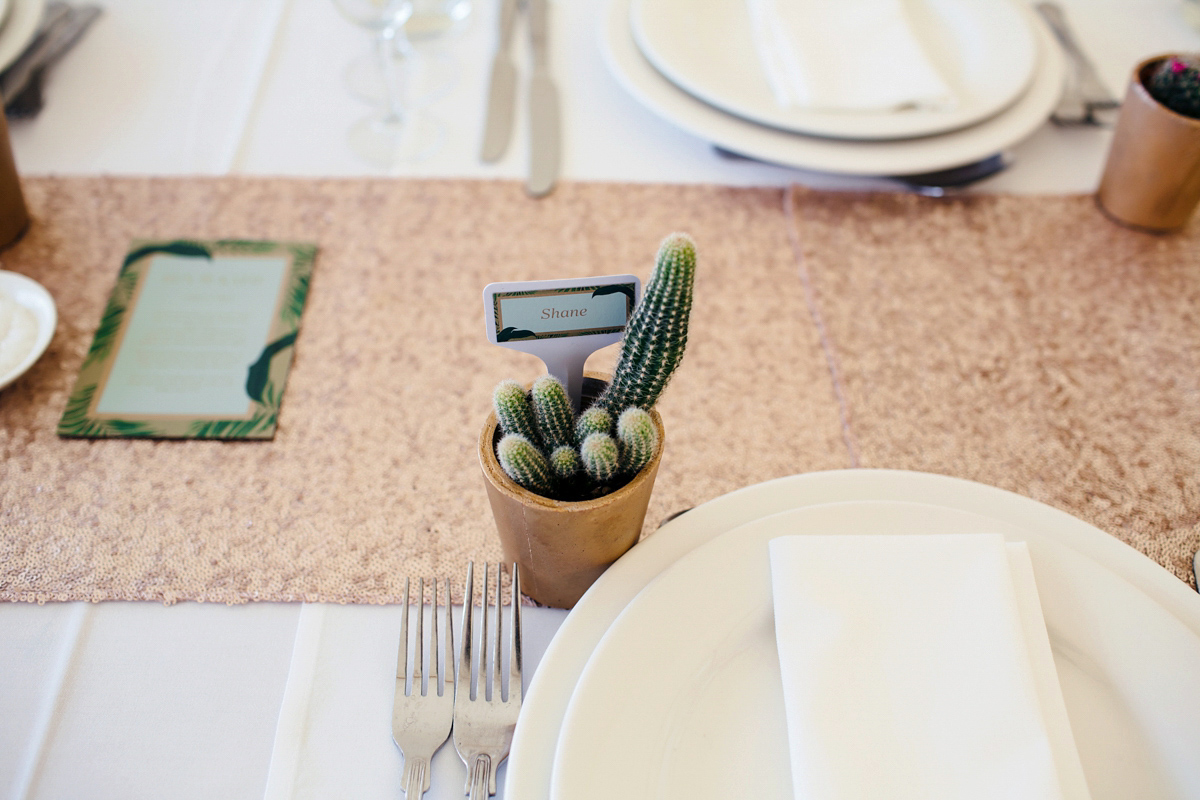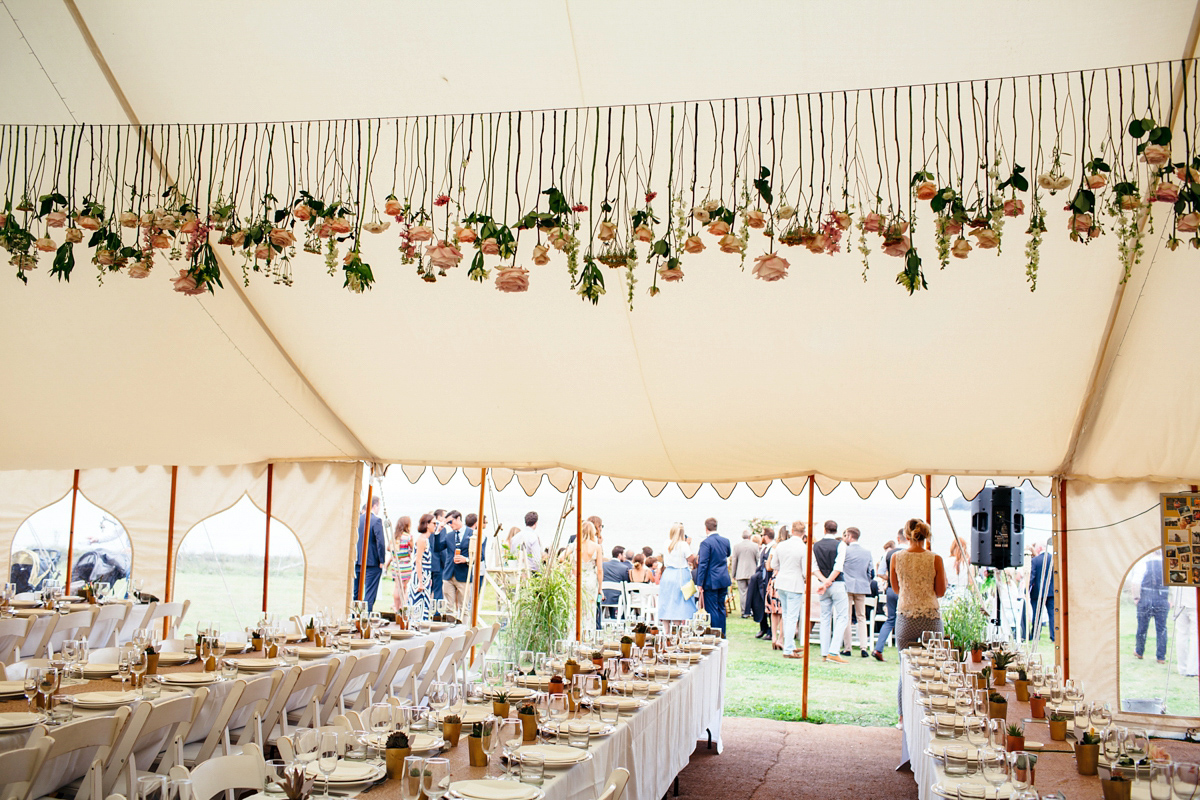 "I had been looking for venues for about two months and wasn't finding what I wanted before I had the idea of trying to contact the person who owned this field to ask them if they would rent it to us."
"It took a bit of time trying to locate the owner and then Blue Fizz Events came to my rescue and helped me to hire the field and a marquee."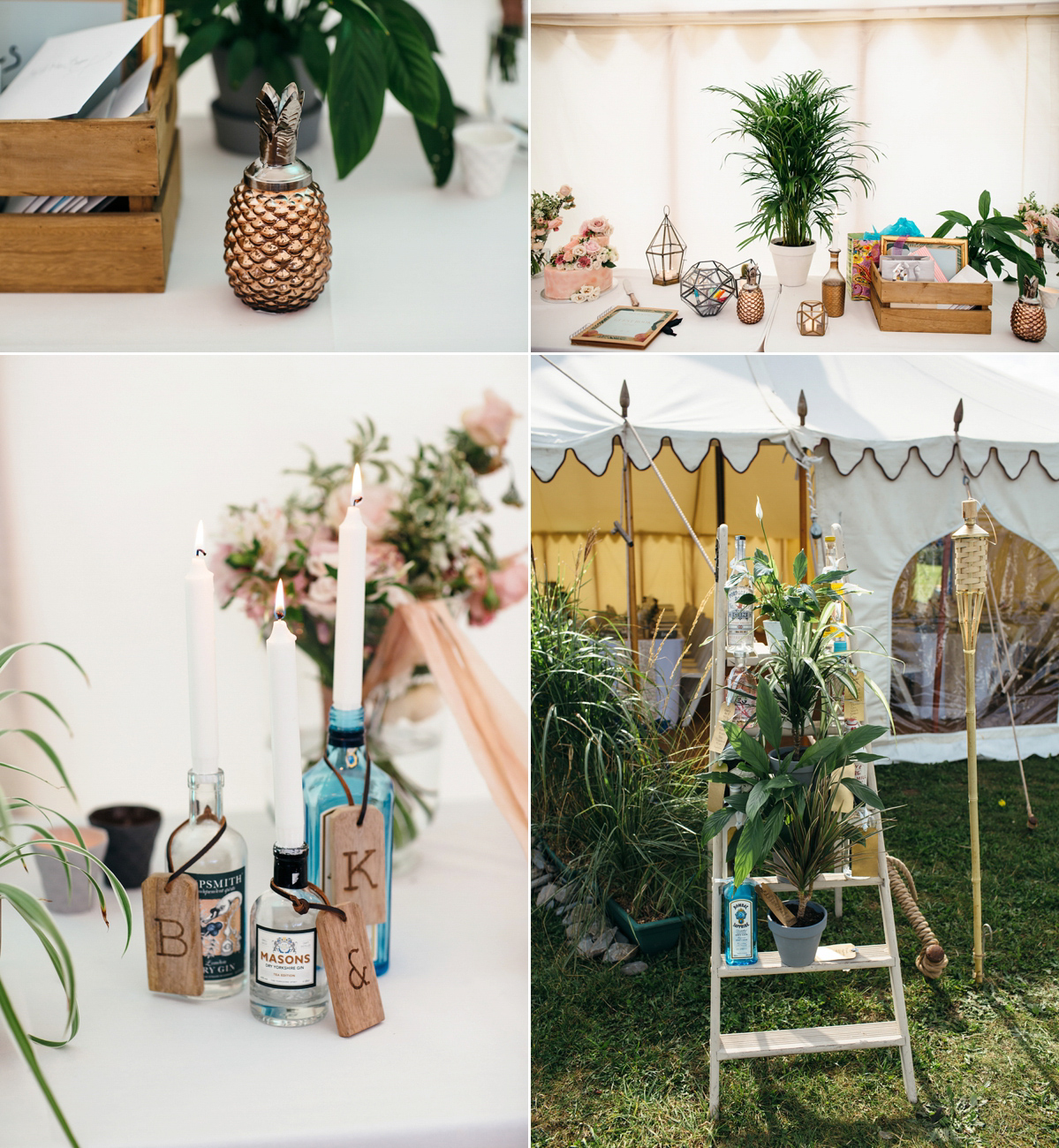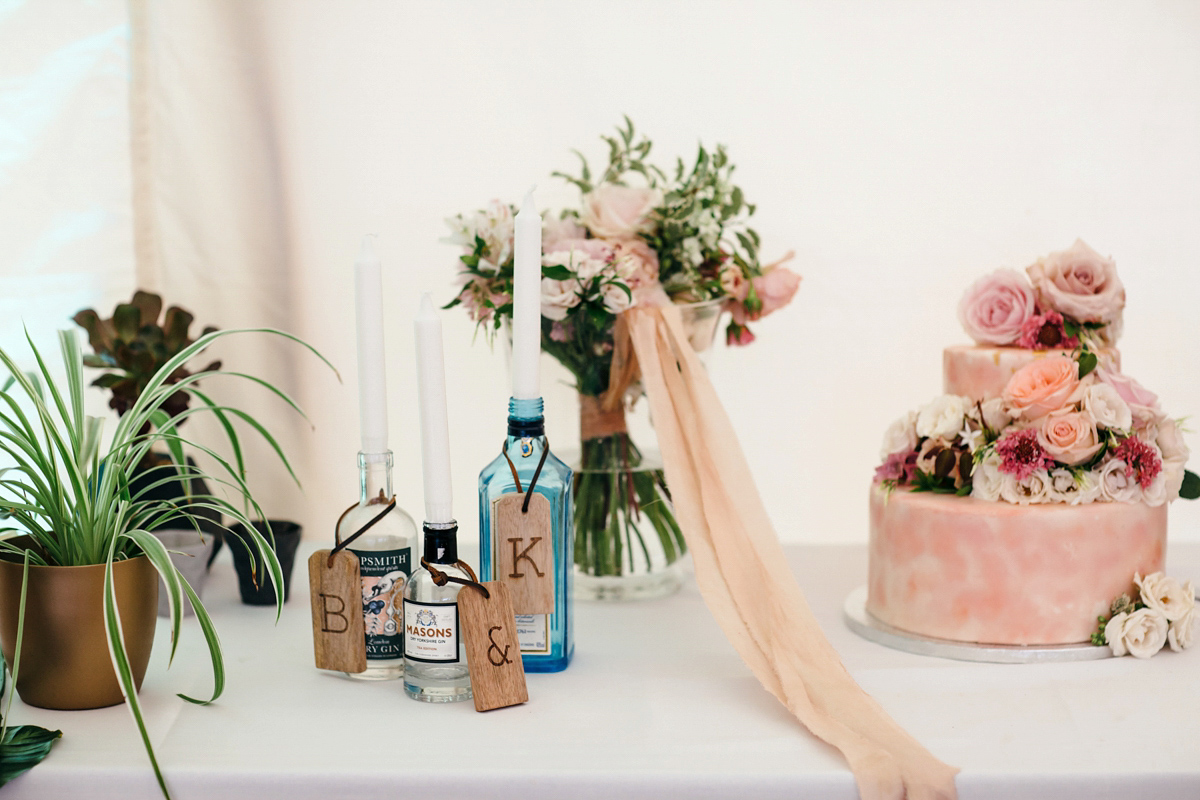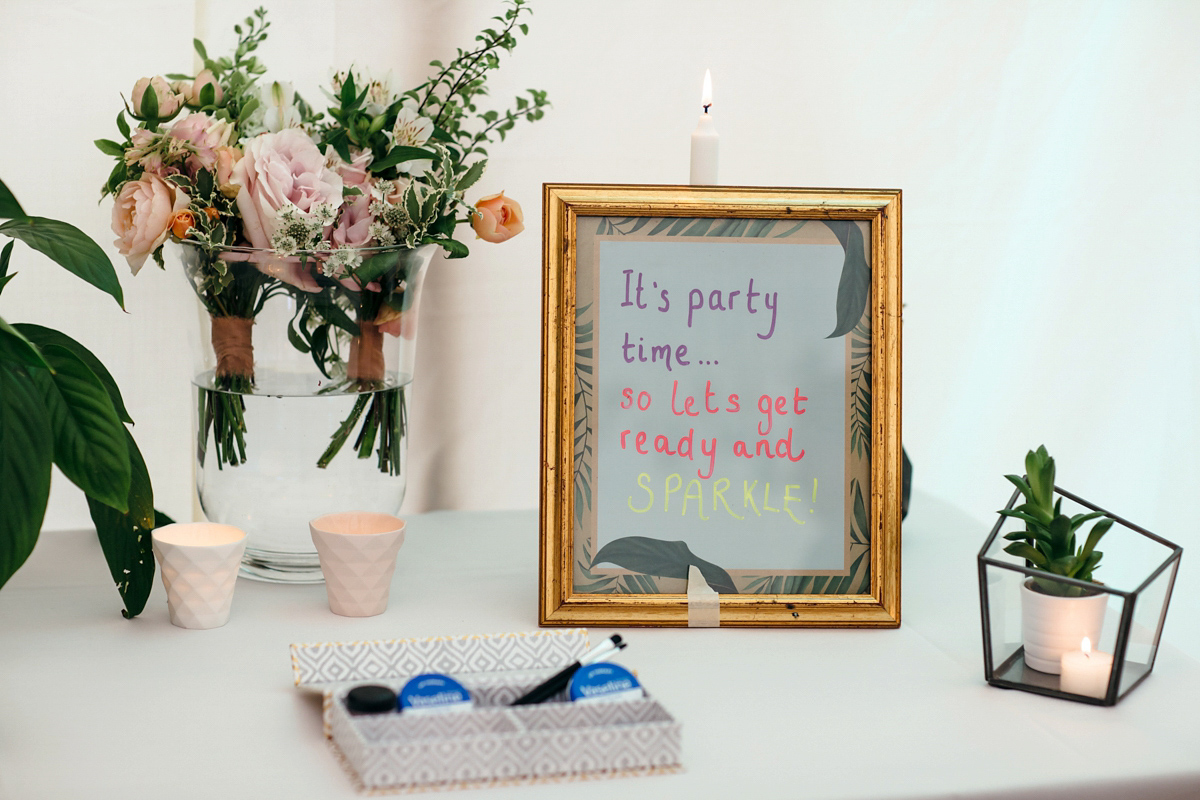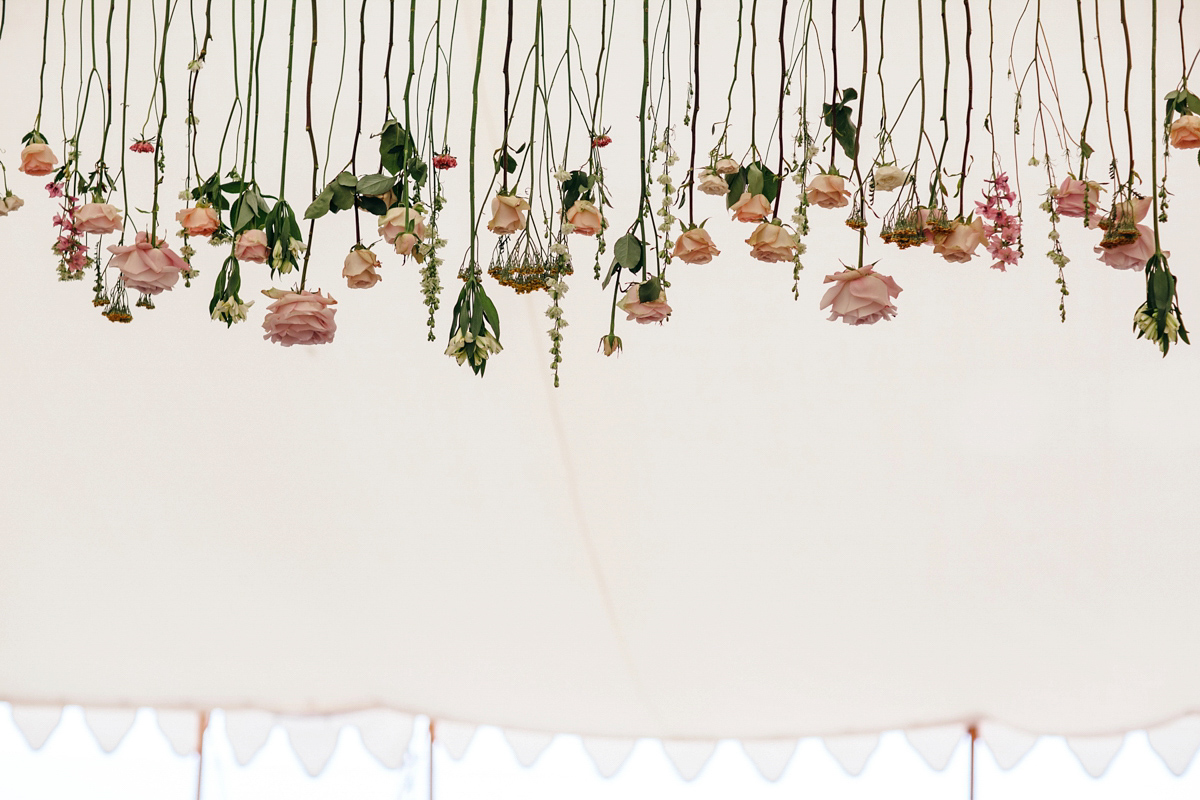 "Cakes by Rachel Rachel makes the most delicious tasting cakes that look amazing and even though we had to transport it from London I am so glad that we did. Again I wanted something quite natural looking with blush tones and a bit of a metallic pop. We had lemon, carrot and chocolate fudge cakes."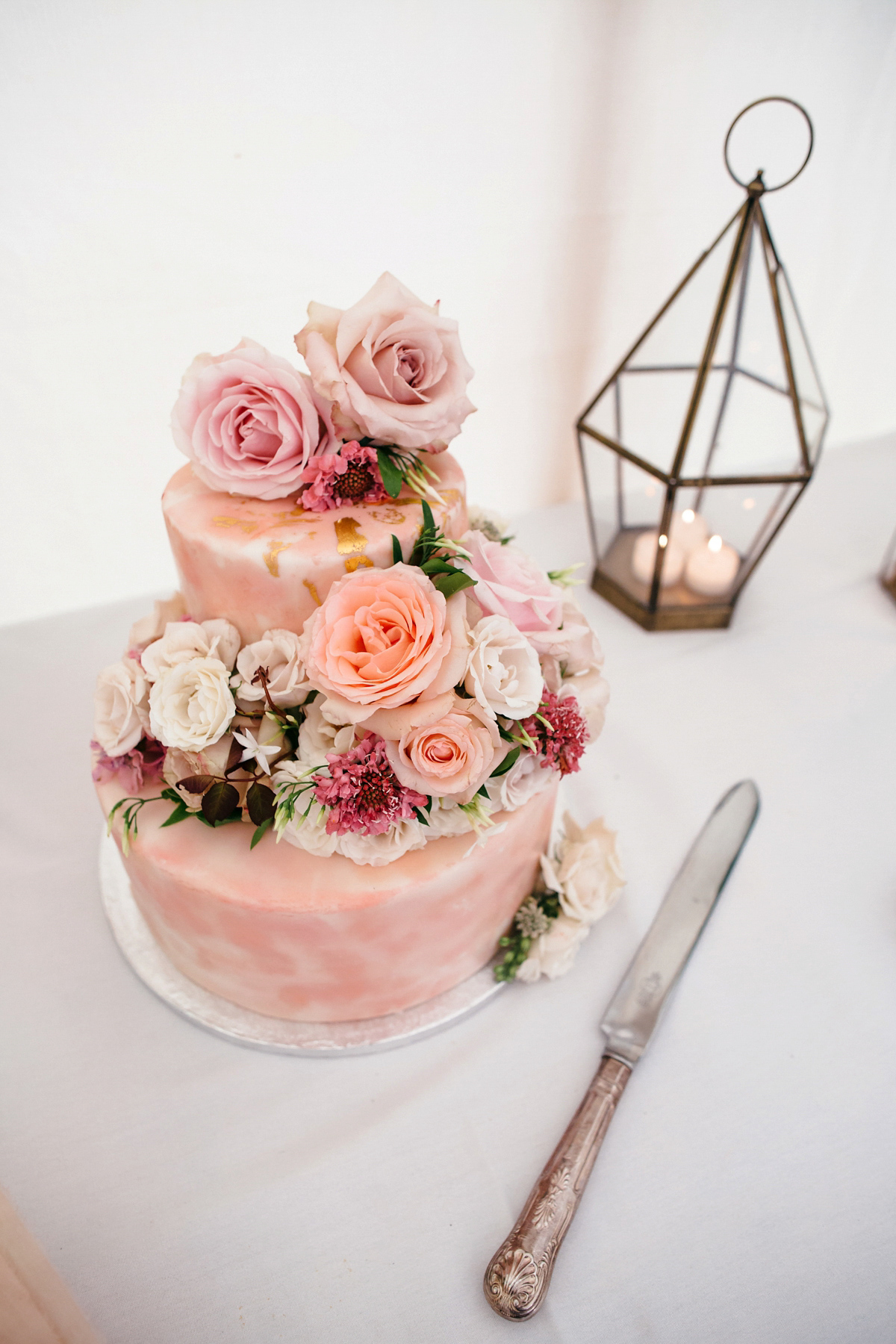 "I loved all the speeches, standing up to make my speech and looking out on all my favourite people! This was closely followed by Ben's face when I walked down the aisle."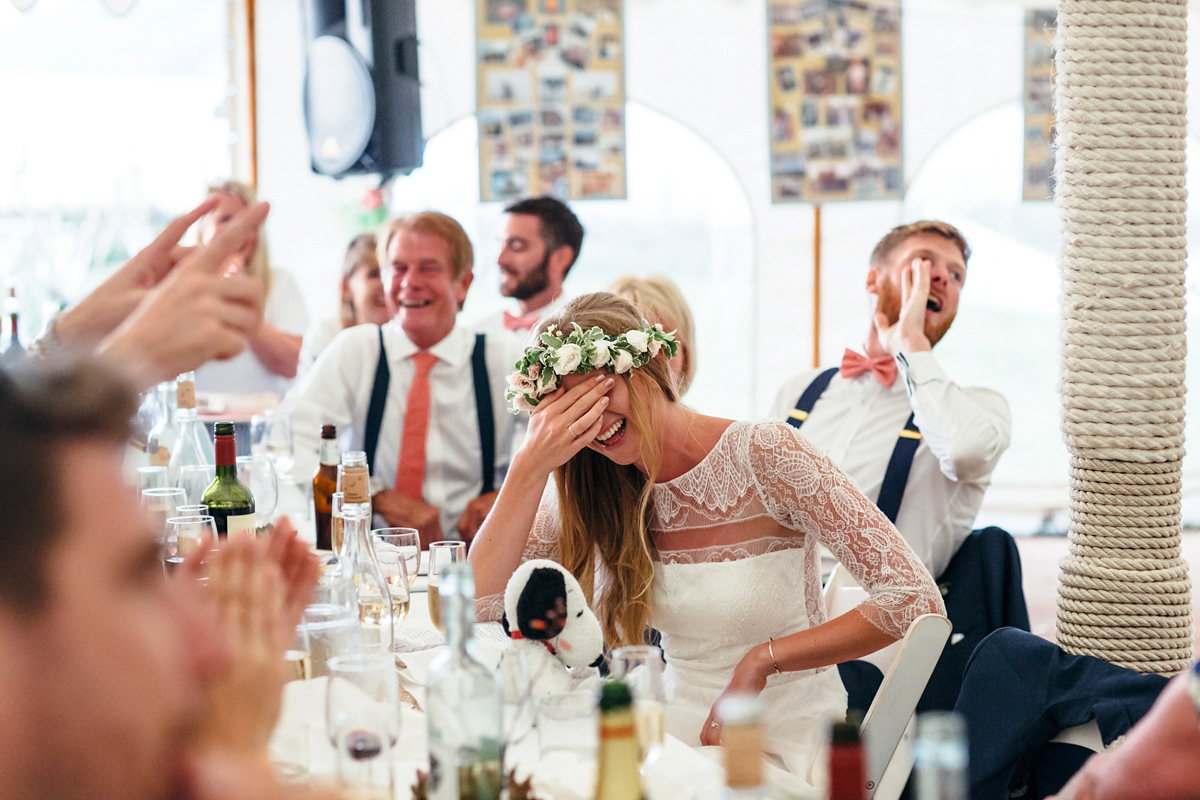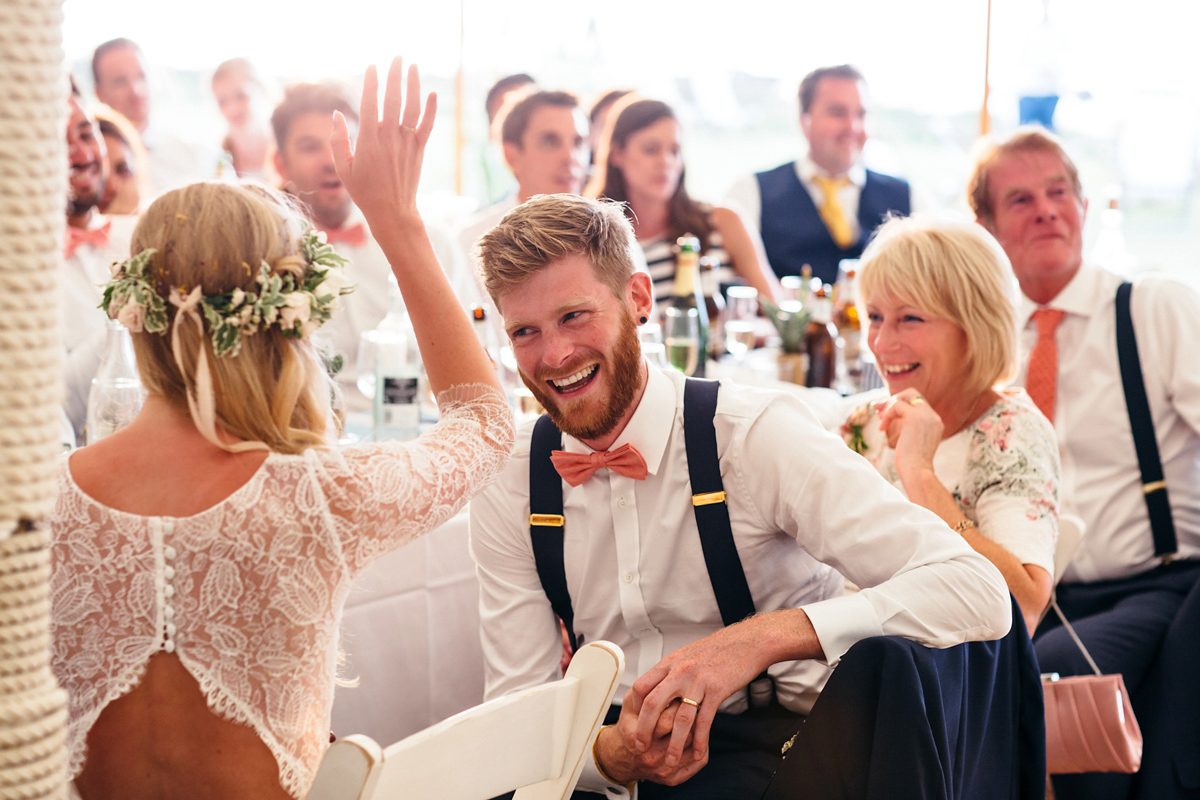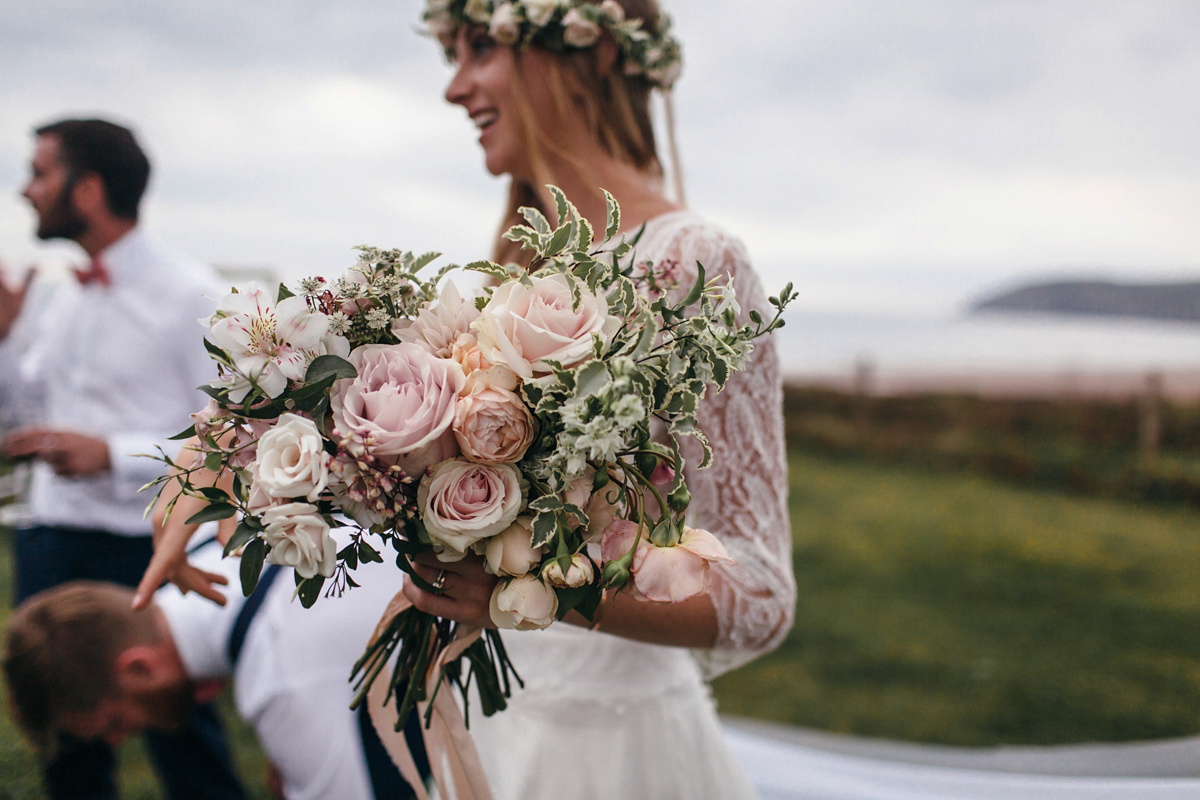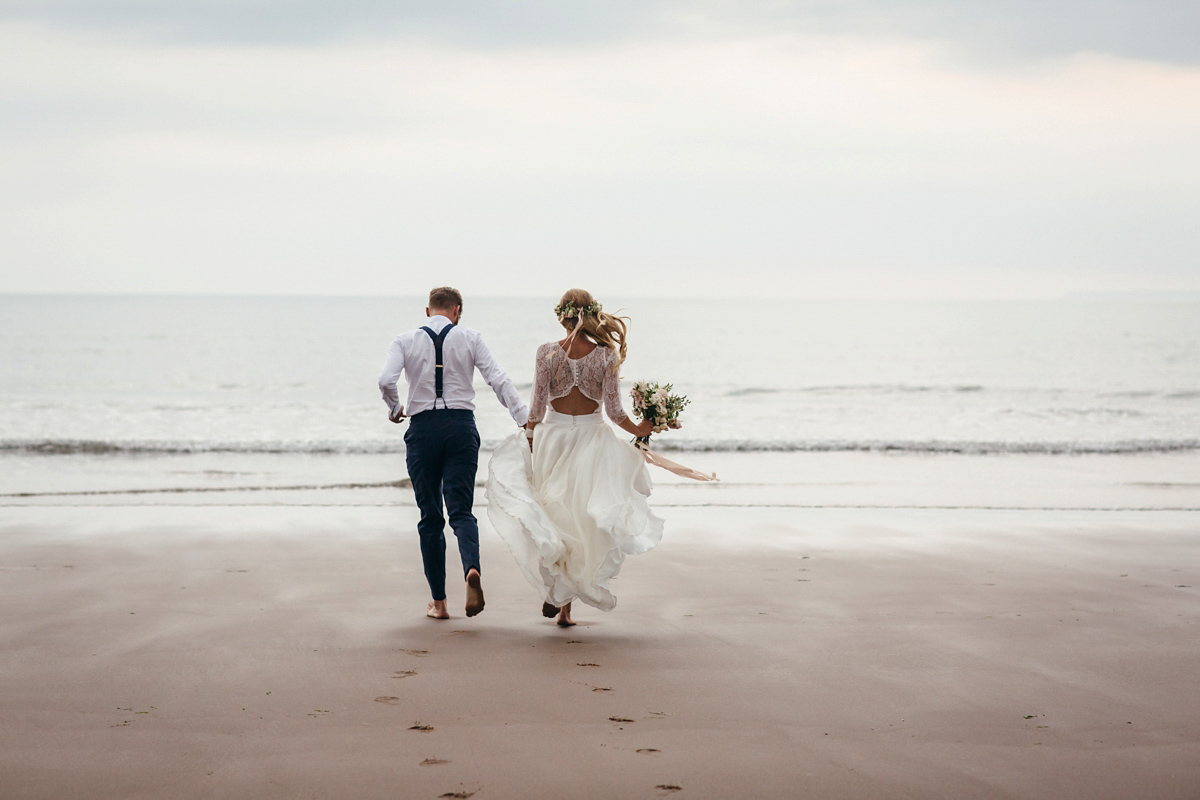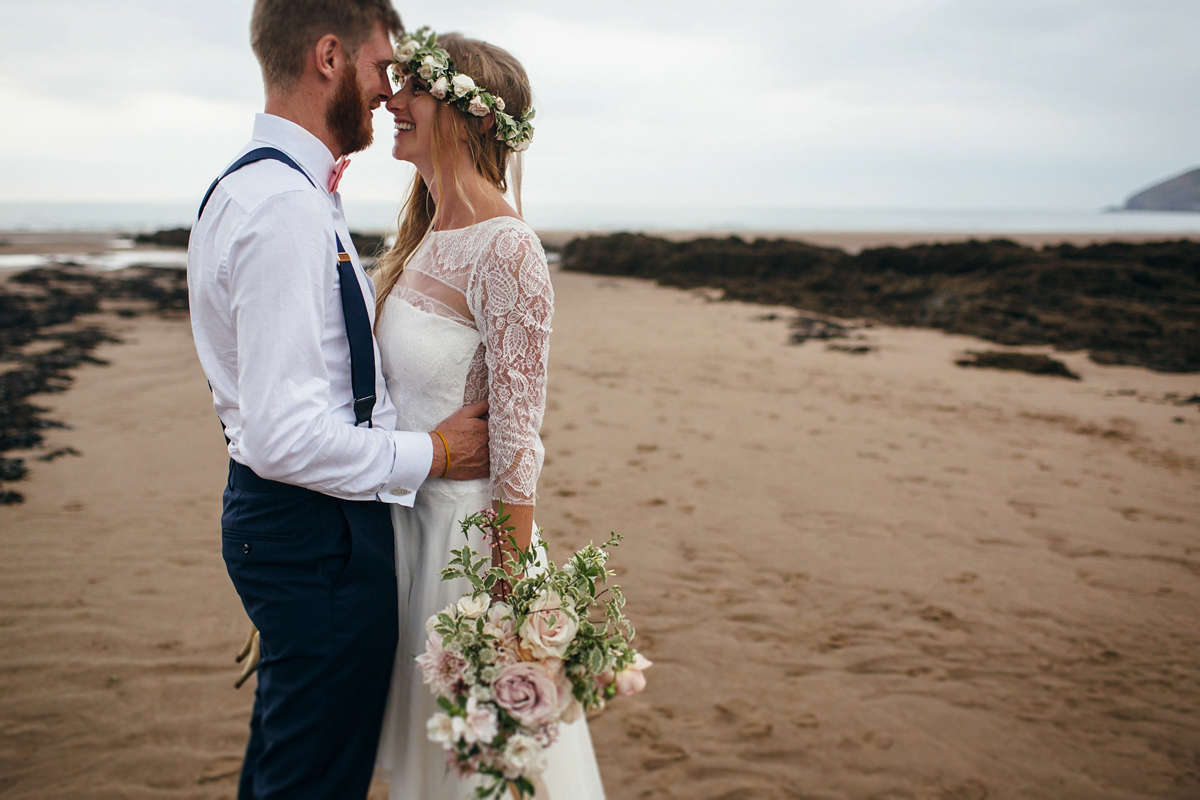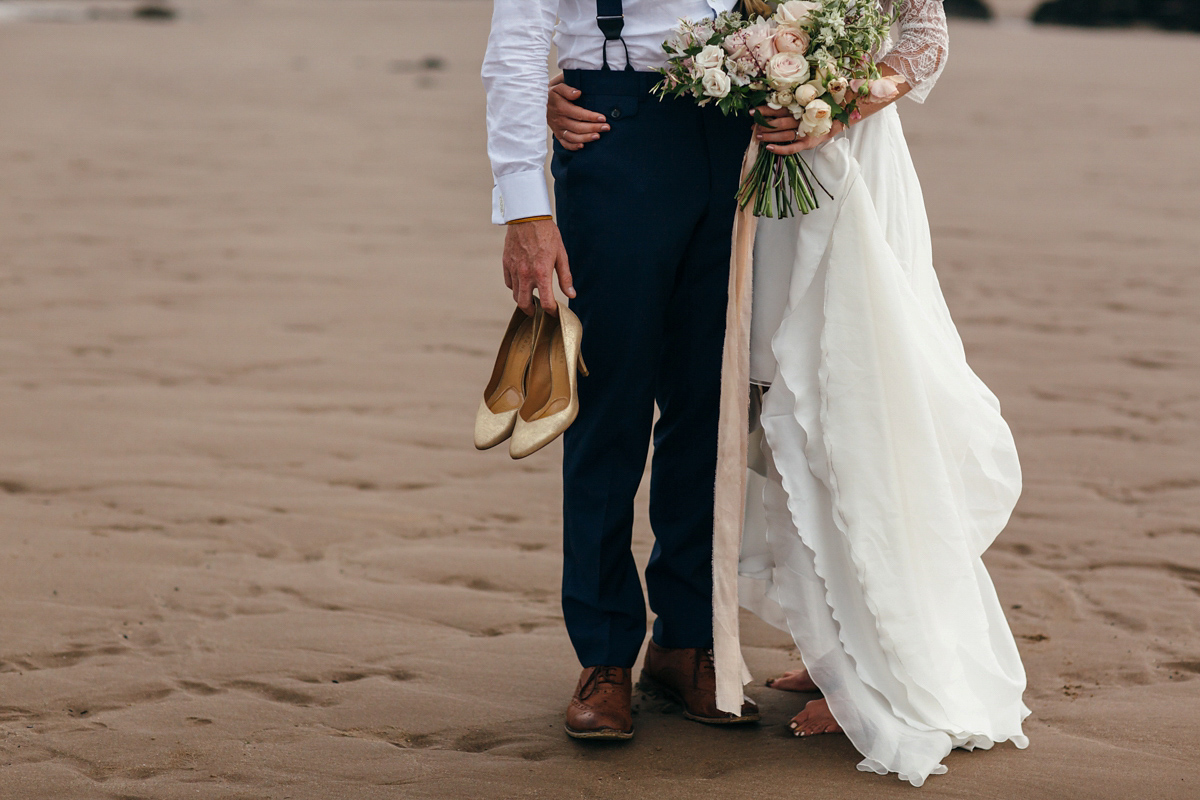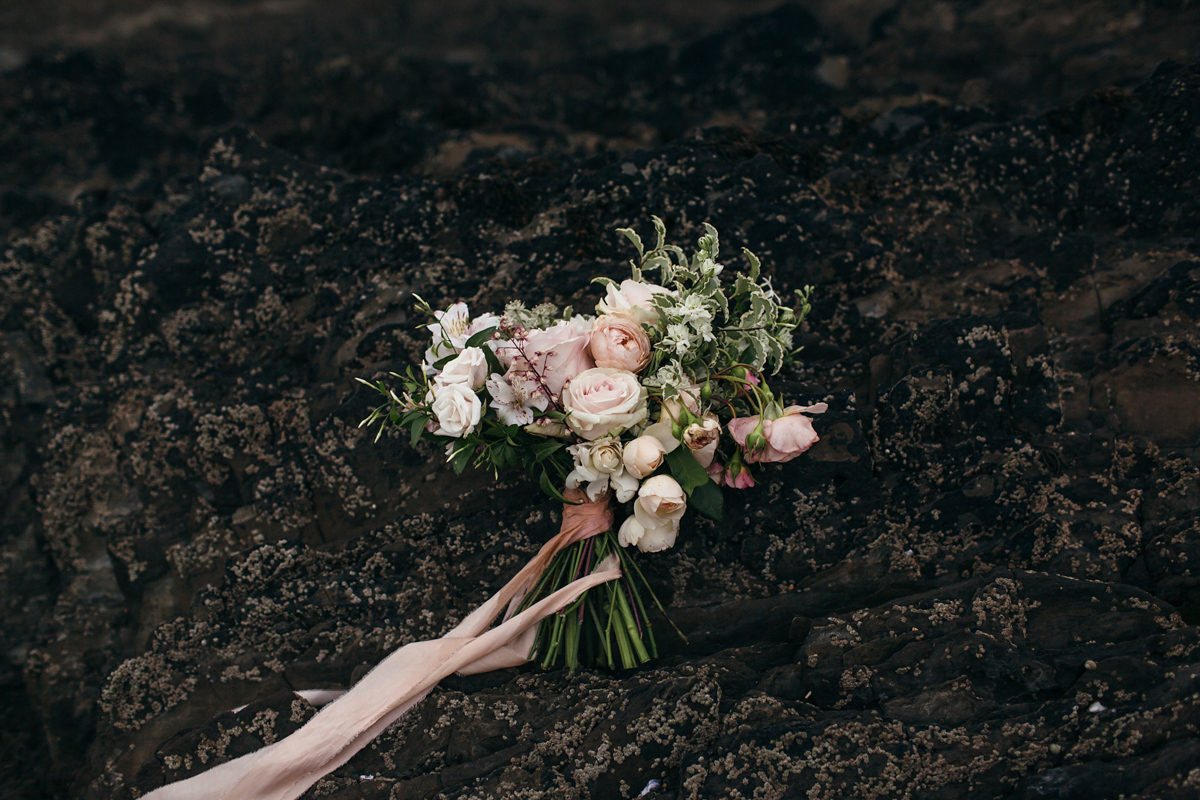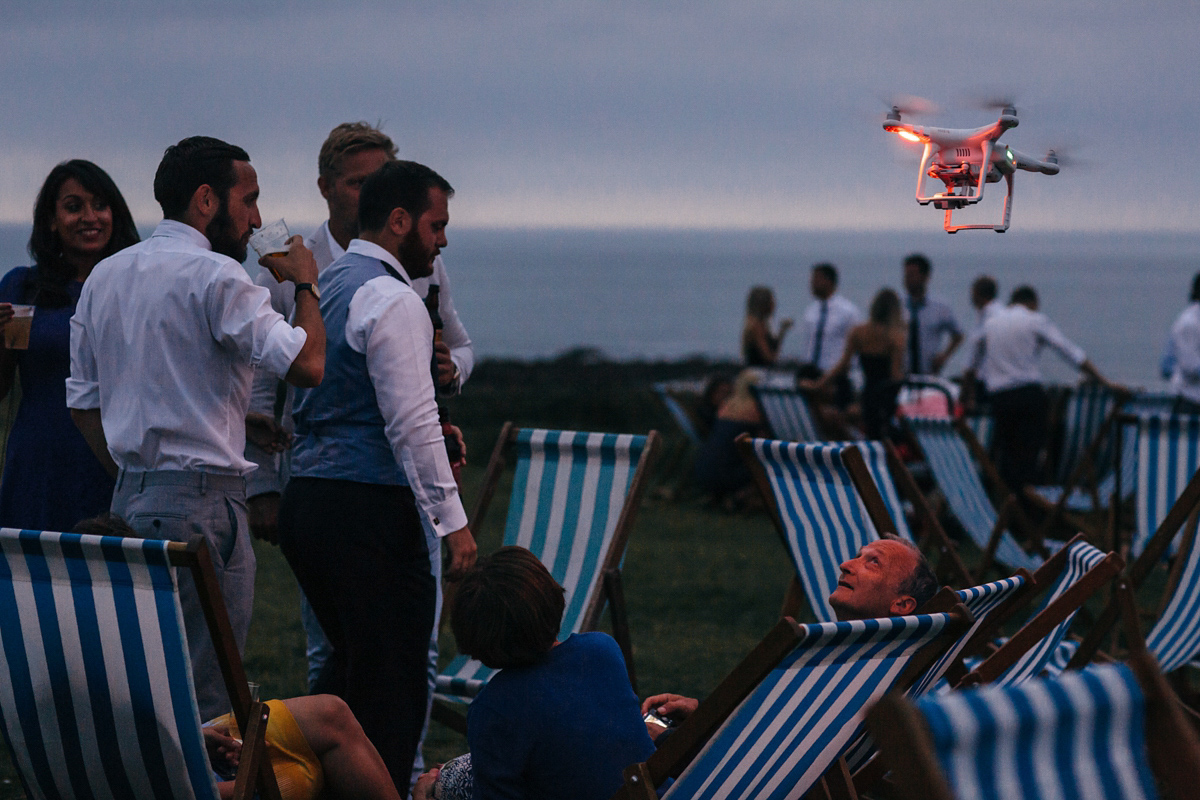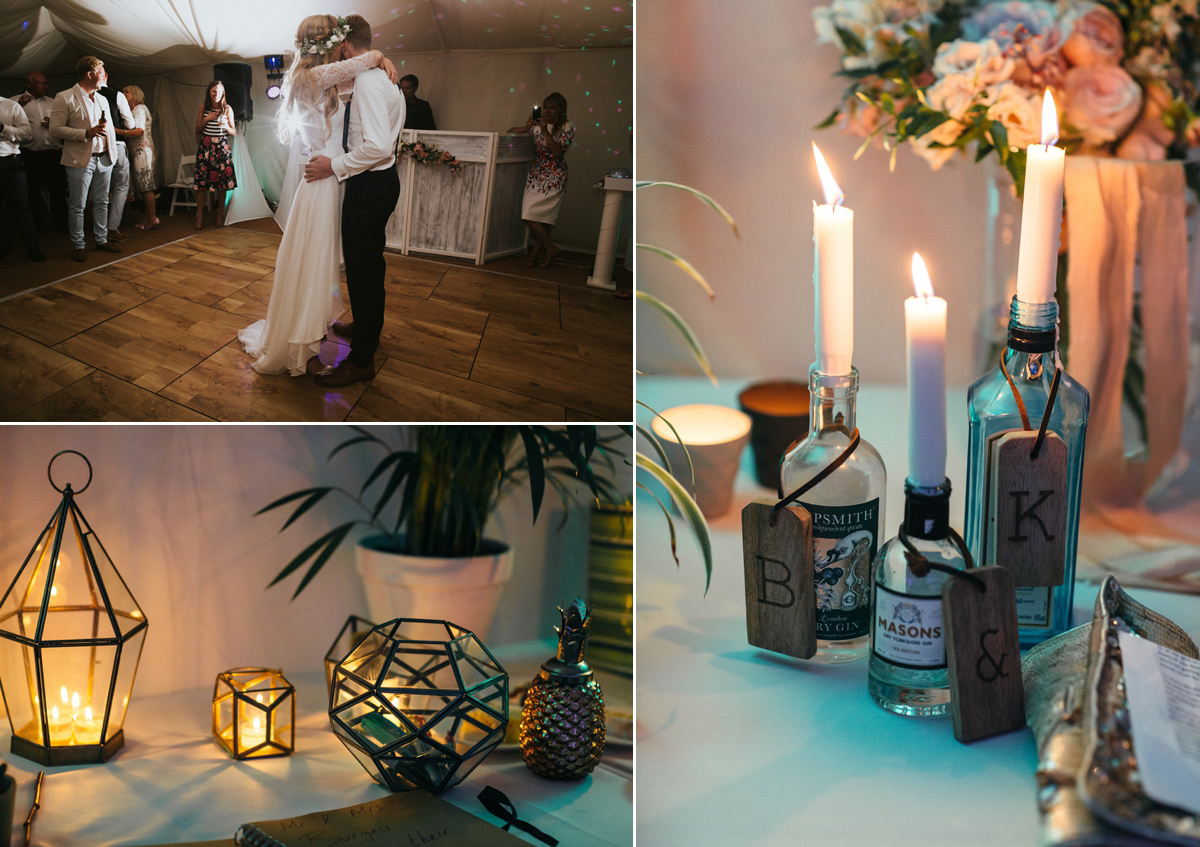 Fireworks and sparklers entertained the crowd at night time, along with a DJ and silent disco – what a clever way to keep the party going without interrupting the neighbours!
"Our licence meant we had to turn all the music off at 11pm, but we knew we wanted the party to last longer. We had three of our friends prepare DJ sets and got out the headphones. It was such a great way to end the evening."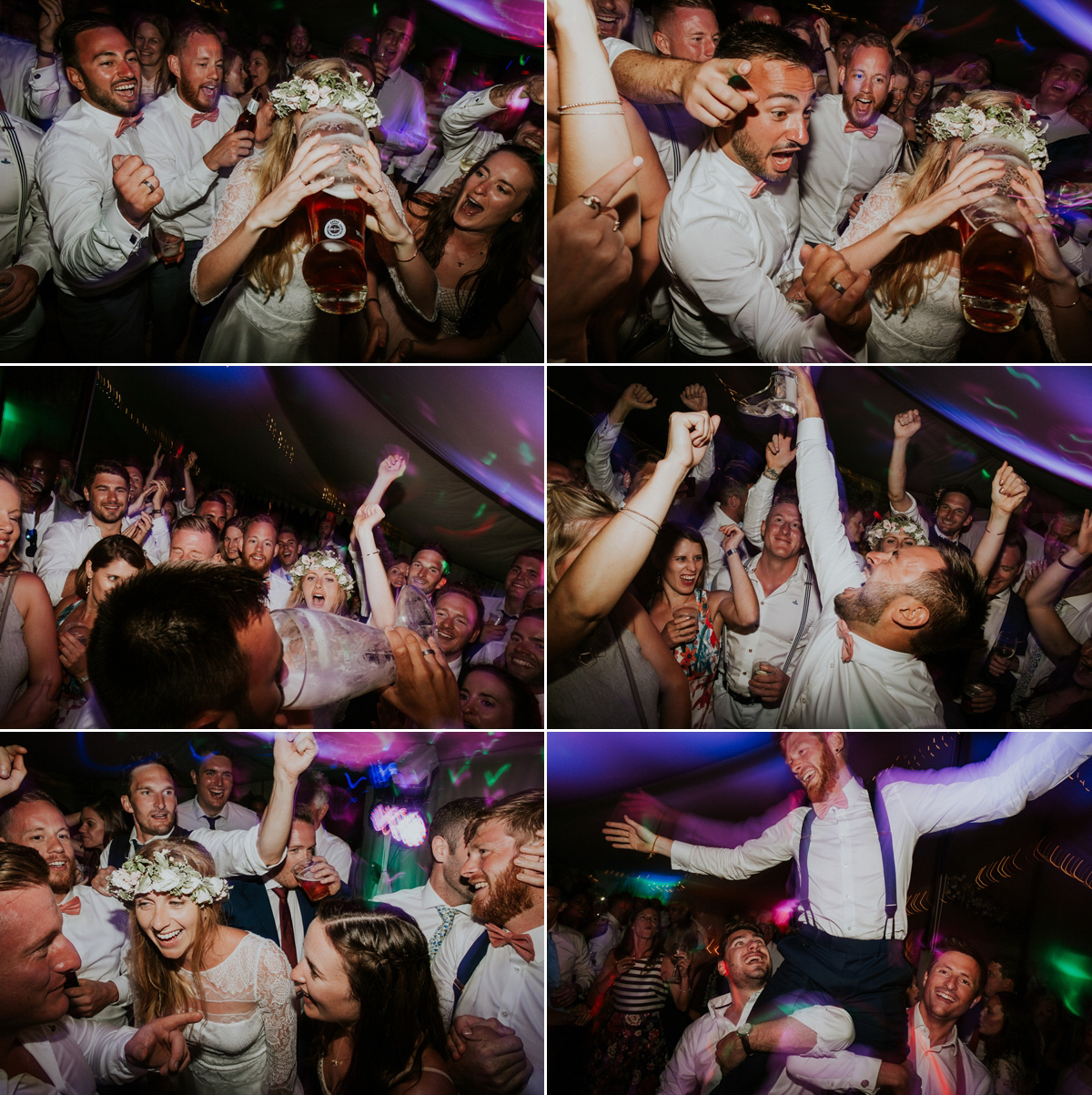 Words of Wedded Wisdom
"I loved all the planning, but try not to agonise over small details too much. If you are running out of time and panicking about things not being done, just take a step back and remember that all your guests are there to see you and your fiancé get married, they won't mind if everything isn't super polished!
Also take time to enjoy time with your new husband or wife on the day."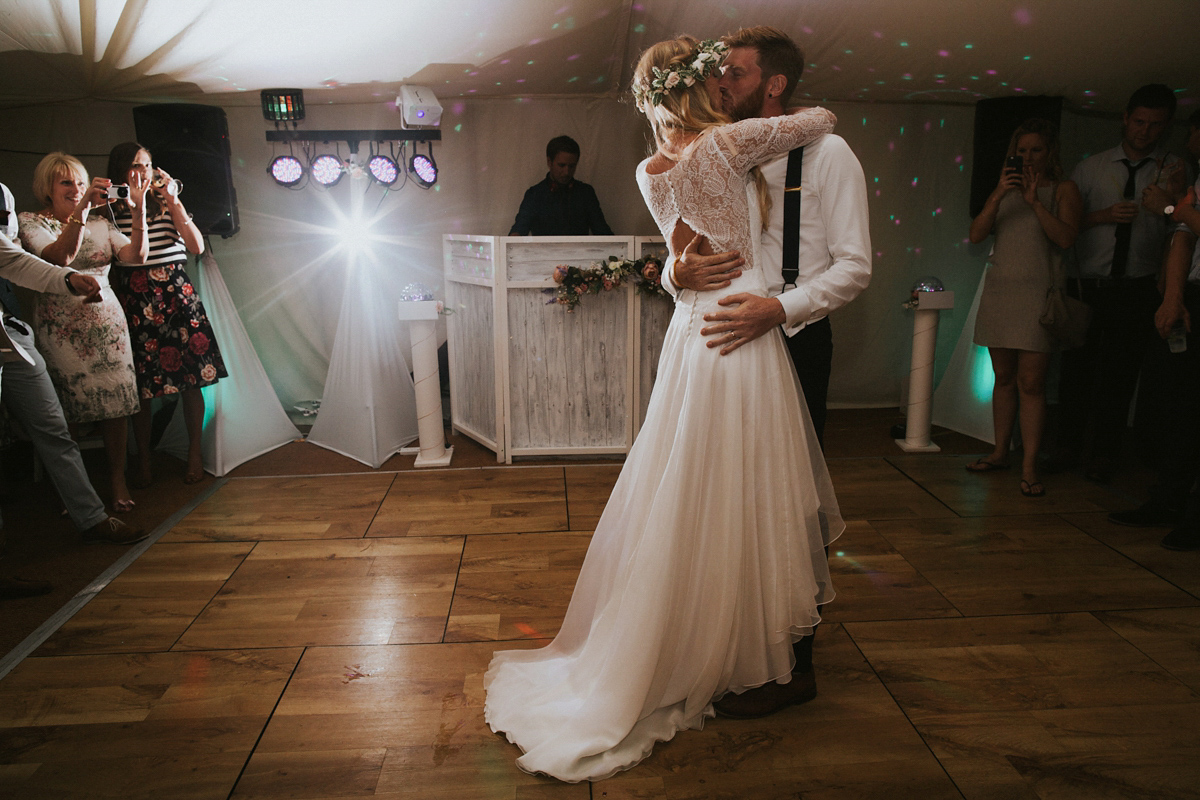 Thank you so very much Ben and Katie for letting us share your most delightful day. I love everything about it and the fun and relaxed party vibe is so evident in Emma's photos.
If you haven't already seen this other absolute stunner of a wedding shot by Emma, I urge you to click here for the balloon-filled nuptials of Emily and Bob.
Love Jo -xo-