Sharing our beautiful real weddings gives us Love My Dress writers such a privileged insight into the happiest days of people's lives. The bubbling excitement that comes from opening an email from Annabel, containing the latest set of stunning images, and heart-warming words from our glorious brides never gets old.
Weddings are a truly wonderful thing – they're so much more than the incredible dresses, the cakes (oh my life, the cakes!) and the stunning venues – they're about love in its very purest form, and that's something to be celebrated and shared and championed every single day (sometimes twice if we're lucky!) Today's beautiful union is that of Mr and Mrs Gibbs, who wed on 4th August 2016 at Babington House in Somerset.
Film by Wedding Film Studio
Now it's time to let you in on a little secret…I love Eddie Redmayne, (I mean I'm not a creepy stalker or anything but good lord do I fancy him) and my husband has more than a passing resemblance to him, so I'd had a good old internet snoop around the stunning Babington House when he got married there, and let out a tiny (ok, massive) yelp of excitement when I realised it was the setting for our love couple's celebrations. Mr and Mrs Gibbs kept their day elegant and sophisticated, styling their venue with the help of the very talented Ayshea Donaldson of My London Wedding Planner.
"We both knew we wanted something elegant and sophisticated so neutral colours were a must. We believe that less is more, so we didn't want to overcrowd the tables, just candles, whites roses and big chandeliers. It was a black tie event with no religious or cultural preferences."
Photography by Carr & Senteno
Fitting the elegantly sophisticated style perfectly, Mrs Gibbs wore a delicate birdcage veil and stunning gown by Israeli designer, Inbal Dror. I'm pretty much in love with everything about this gown, from it's semi-sheer long sleeves to it's deep V back, flowing into a glistening train. And then there's the small matter of those heavenly, gold-winged Sophia Webster shoes.
"It was love at first sight with my gown. It was elegant and sophisticated and totally unique compared to all the other dresses I'd seen and tried."
Our lovebirds met six years before they tied the knot and fittingly returned to Babington House for their wedding celebrations after a romantic proposal surrounded by the estate's Georgian splendour. I'm now longingly dreaming of a crackling log fire and a huge bubble-filled bathtub.
"We bumped into each other six years ago at a restaurant and dated for four years before he asked the big question. He asked when he whisked us away to our favourite retreat, Babington House."
"Due to my busy traveling schedule, he organised my calendar with my business partner and asked me to marry him while having a glass of champagne in front of a log fire."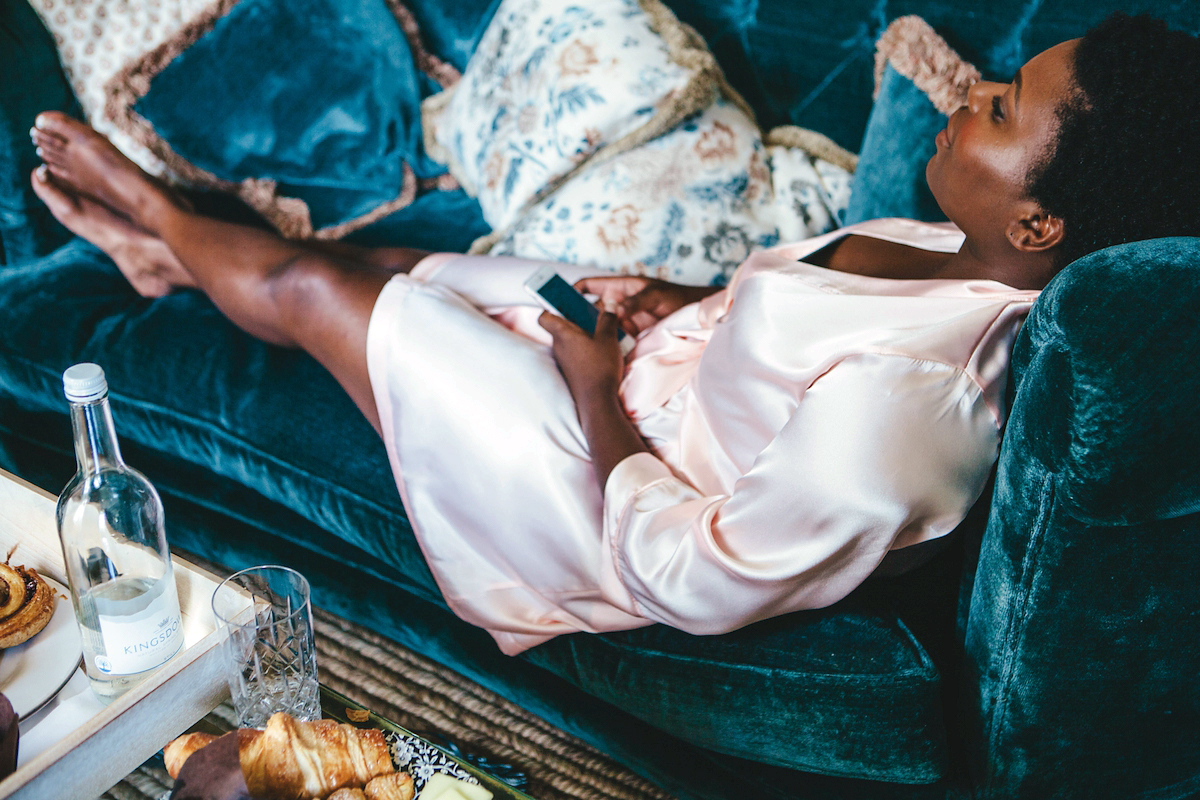 Both the bridesmaids and the flower girls looked stunning in custom made gowns by Rebecca Rhoades, the grown-up girls also sporting beautiful Miu Miu shoes. They make the prettiest line up as they accompany our bride to the chapel in the grounds of the Georgian estate.
Walking down the aisle to Pachelbel's Canon on the arm of her dad towards her future husband was Mrs Gibbs' very favourite part of the day. Mr Gibbs wore a modern, bespoke black and blue suit from Peak & Horn.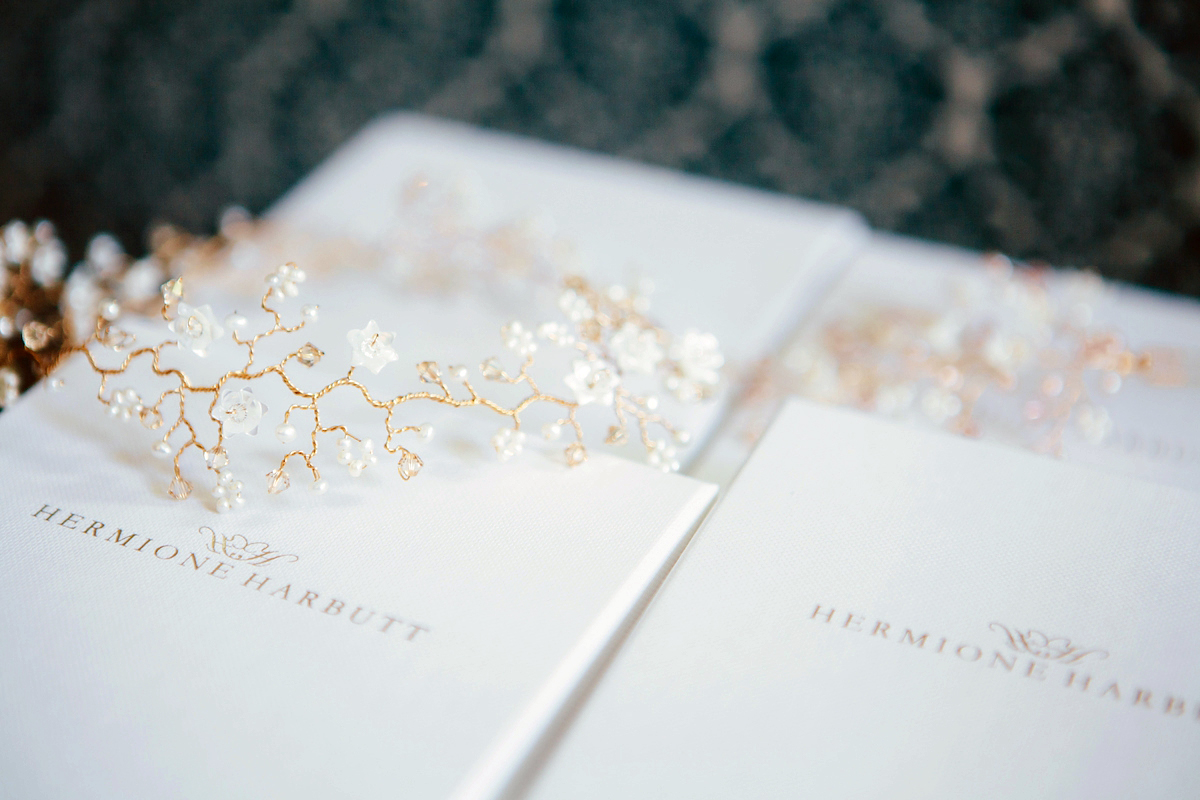 Hermione Harbutt is a designer we love; her luxurious, vintage-inspired designs can be found gracing the pages of our Little Book for Brides too.
Mrs Gibbs chose Chanel Mademoiselle as her big day scent and her glowing make-up and sleek, high bun were styled by Amanda Oliver. A stunningly intricate, bespoke head piece from Hermione Harbutt wove its way around our bride's dark locks, mirroring the equally stunning designs worn by the bridesmaids and flower girls.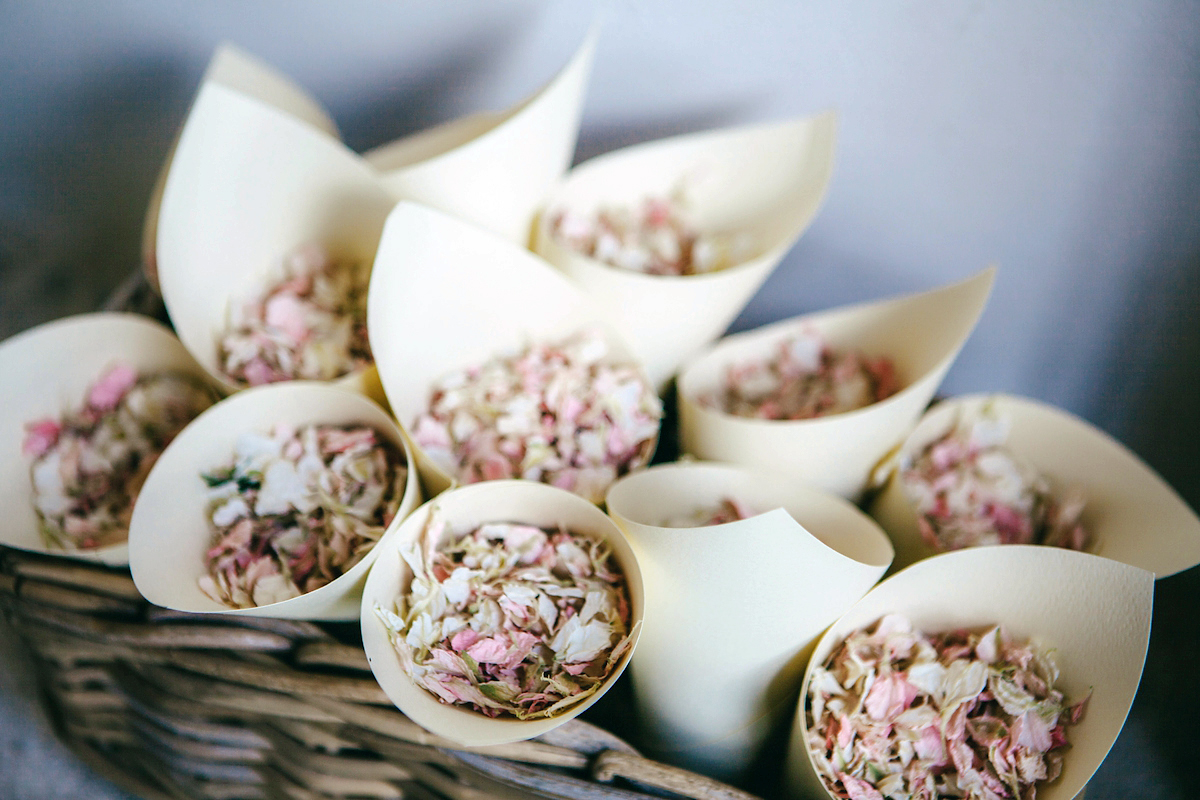 Mr and Mrs Gibbs created their own website and app using Appy Couple to convey all the big day information to their loved ones, who were able to enjoy their celebrations across two days thanks to the availability of some seriously sumptuous bedrooms at Babington House.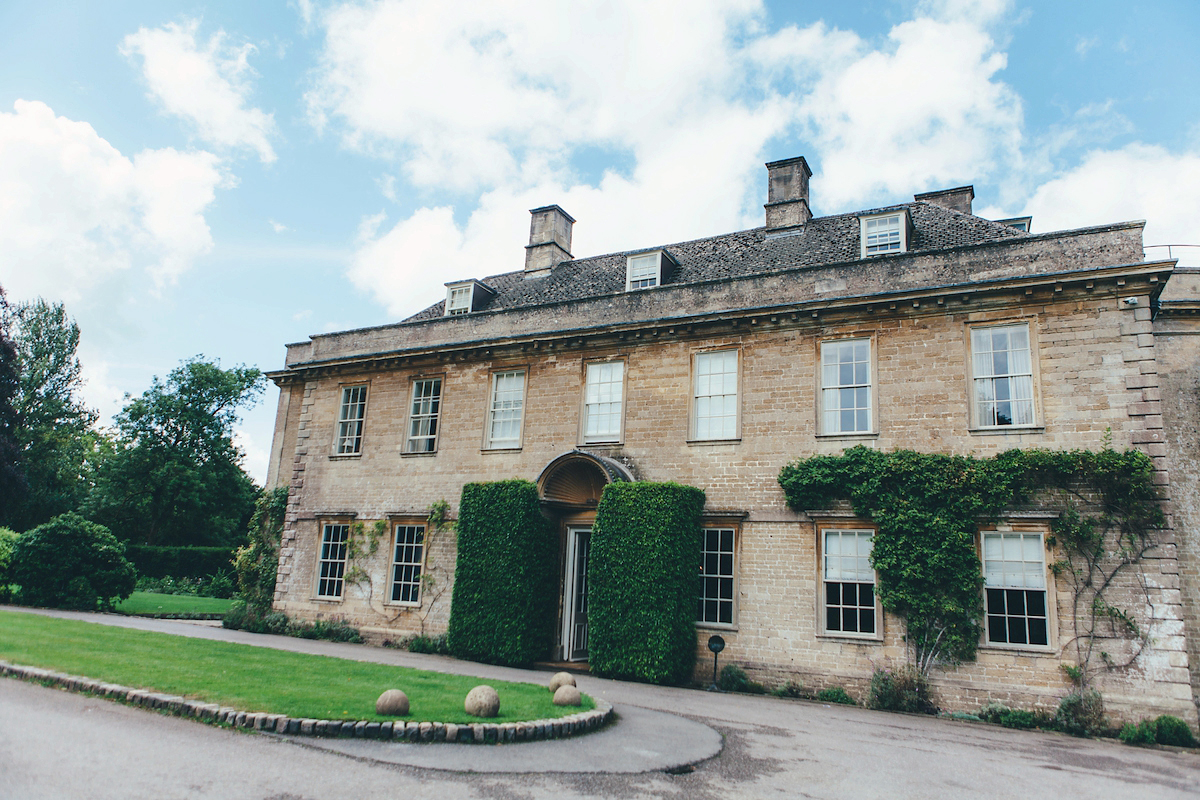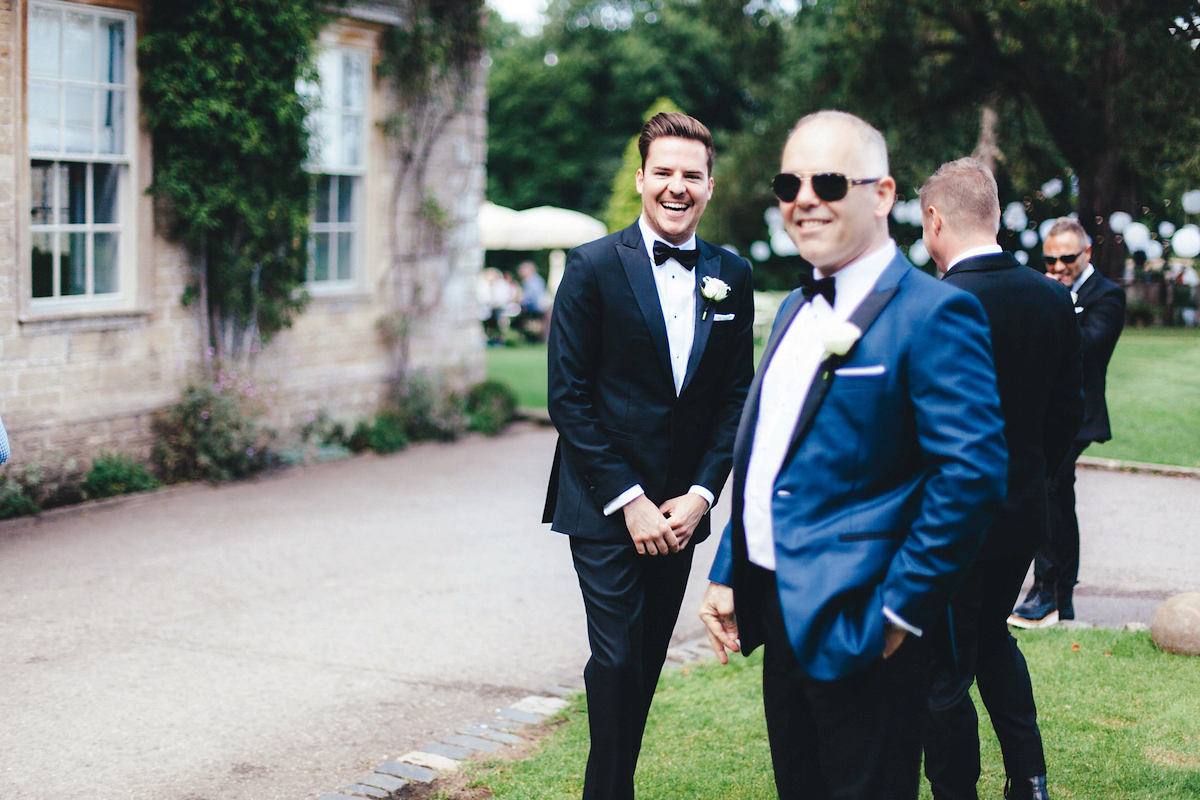 "My favourite part of the day was when I walked down the aisle and saw my husband-to-be's face. He was so overwhelmed by the moment, our moment."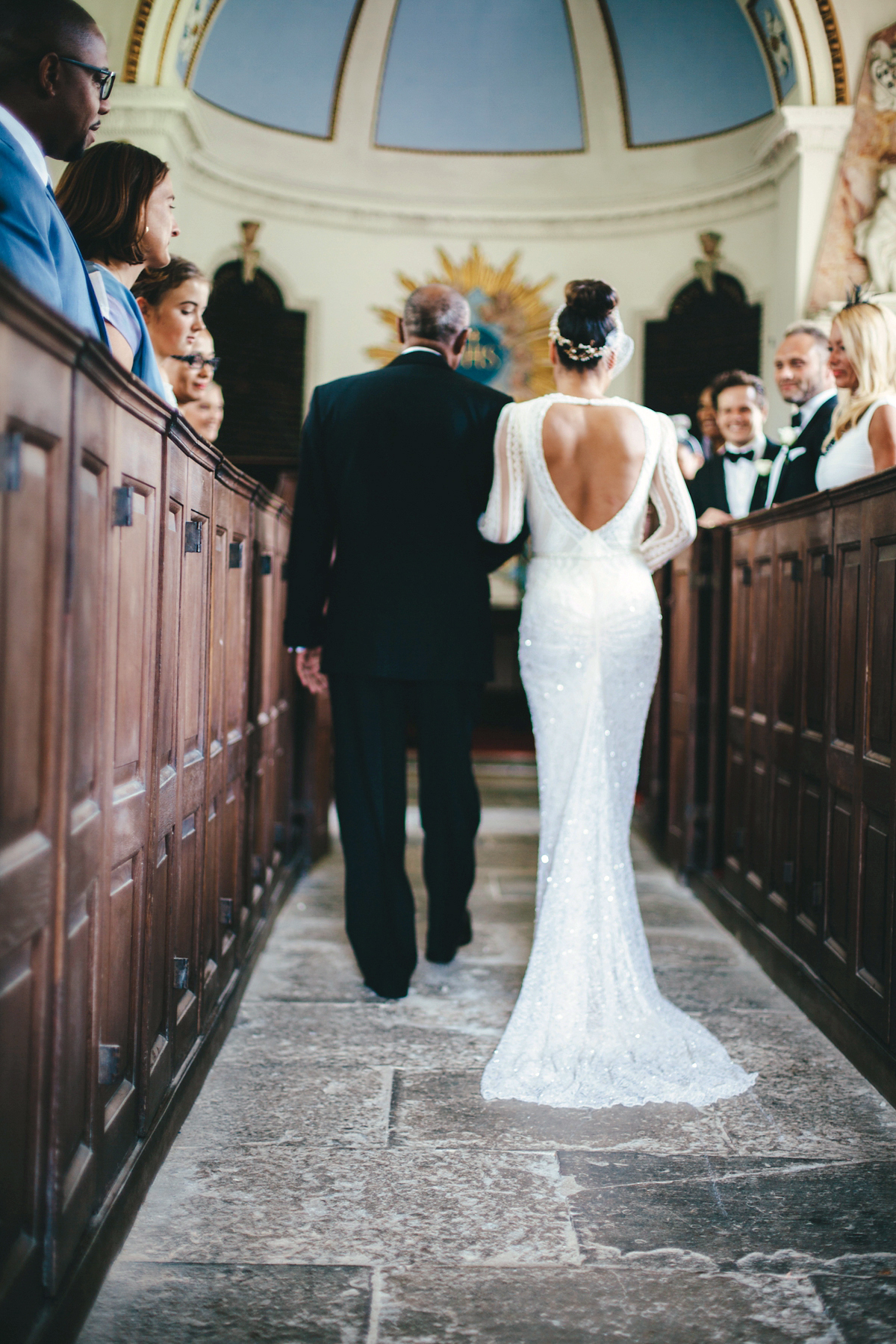 The couple had two readings during their intimate ceremony; I Love You by Roy Croft and A Lovely Love Story by Edward Monkton and each exchanged wedding bands, our bride's a bespoke ring from Michael Platt, the groom's a band from Chrome Hearts.
The newlyweds chose I'm Yours by Jason Mraz for their jubilant exit song, an upbeat recessional to celebrate the beautiful promises they'd just made to one another. Our bride kindly shared her heartfelt vows with us:
On this day,
I give you my heart,
My promise,
That I will walk with you,
Hand in hand,
Wherever our journey leads us,
Living, learning, loving,
Together,
Forever.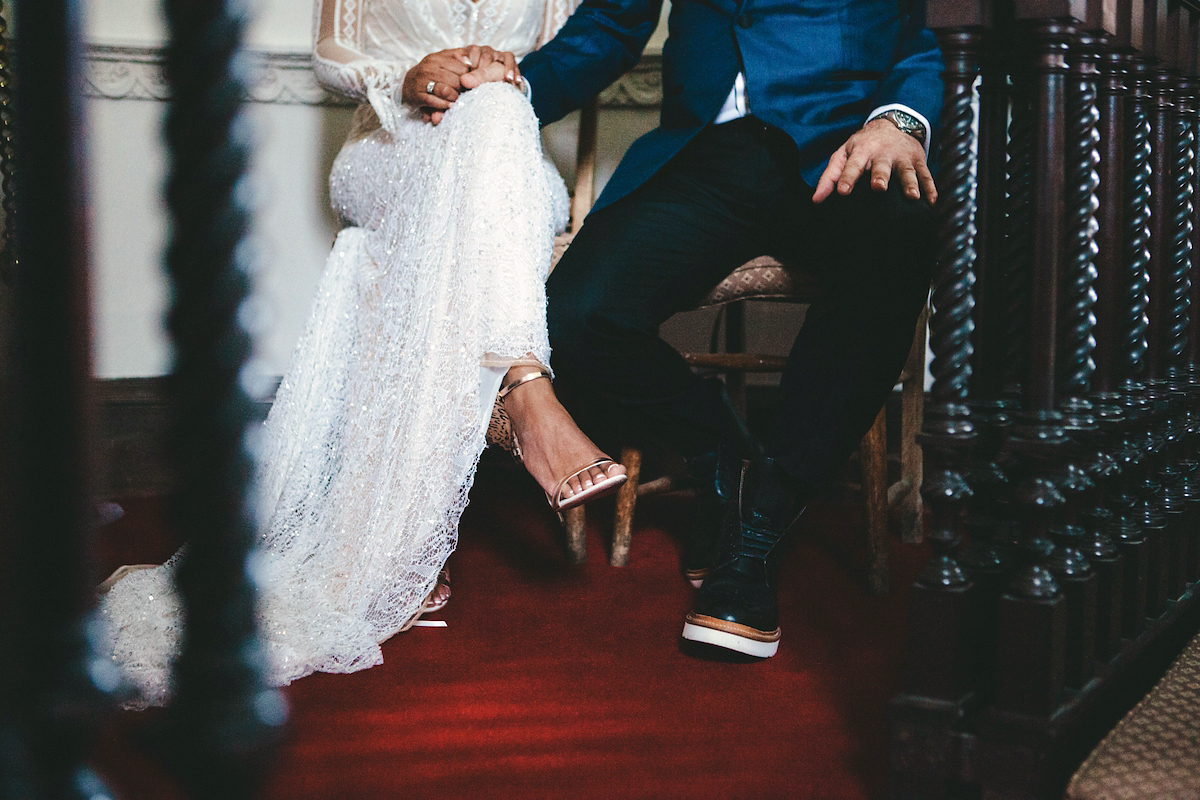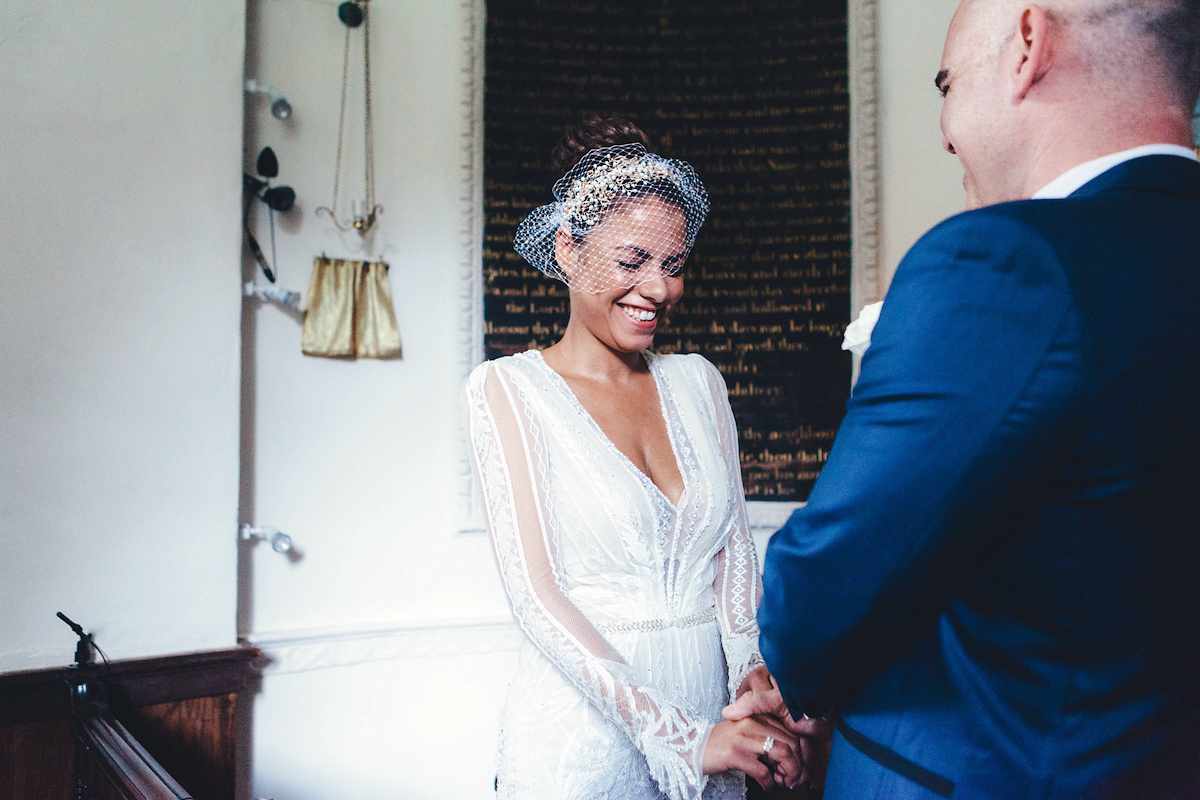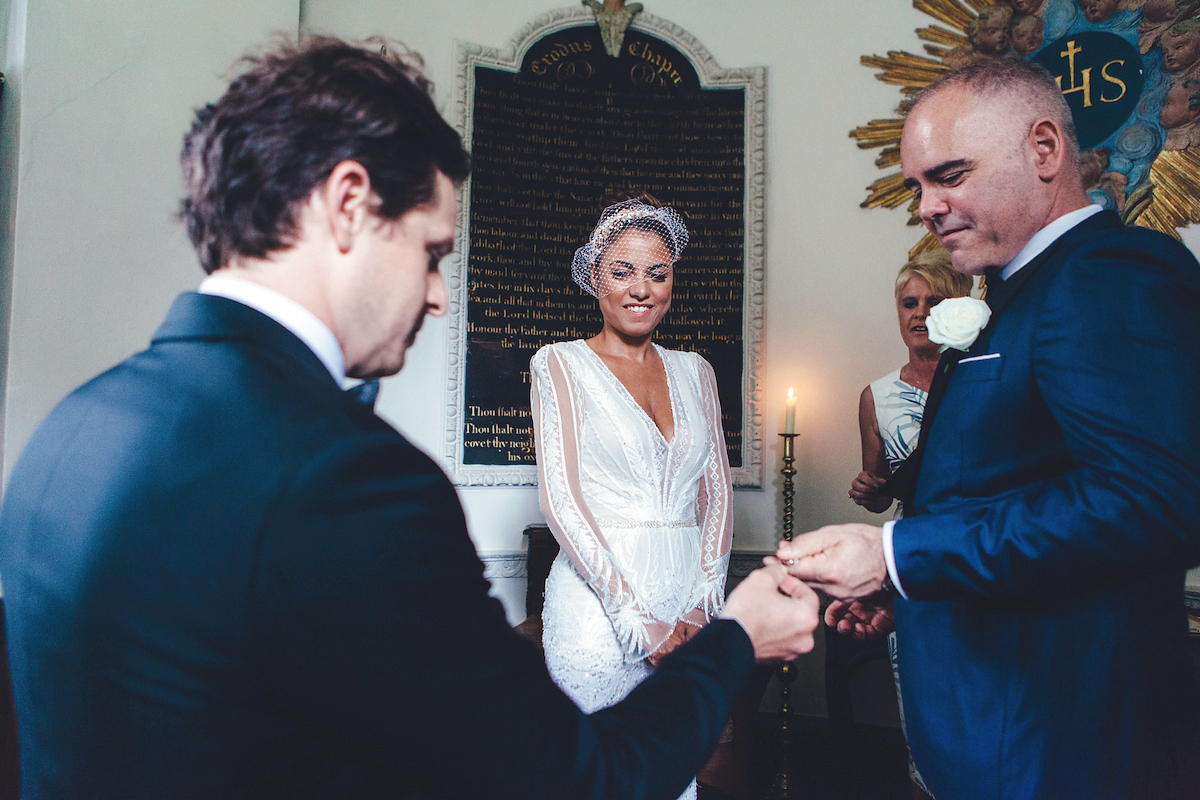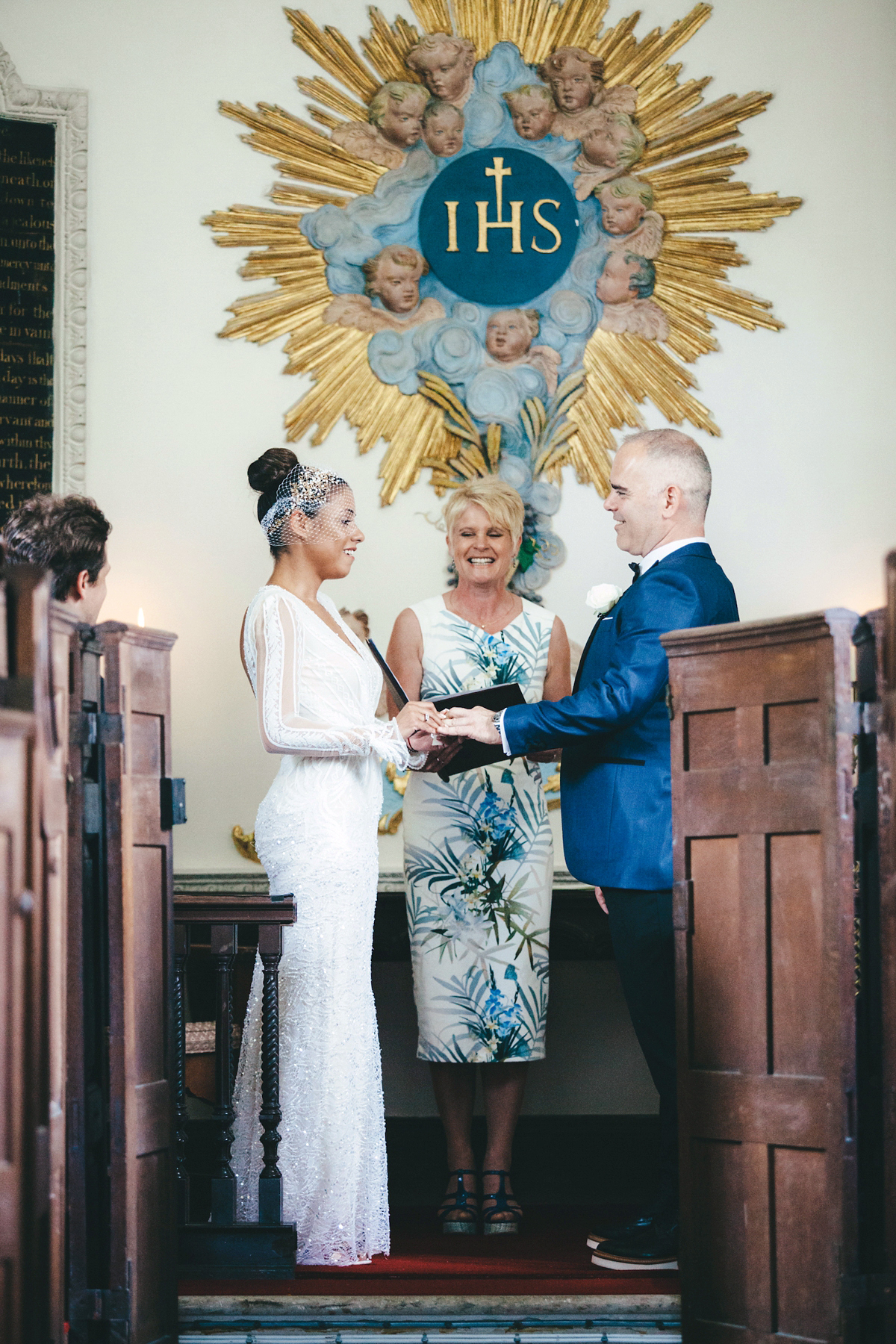 I'm sure you're all wondering which magical individual captured the breathtaking images on the screen before you, and we're super proud to say they're the handiwork of the masterful Rachel Juarez-Carr of September Pictures. The light in every still is exquisite; soft and glowing, and every capture is so perfectly framed that it appears almost painterly. As you can imagine, we're very very proud indeed to champion Rachel and her partner Christopher through our curated directory, Little Book for Brides.
A second supplier listed on our fabulous sister site is videographer Wedding Film Studio. Mr and Mrs Gibbs chose to have their day documented by one of the very best in the business – filmmaker Simon is led by his couple's styles, creating a unique record of their big days.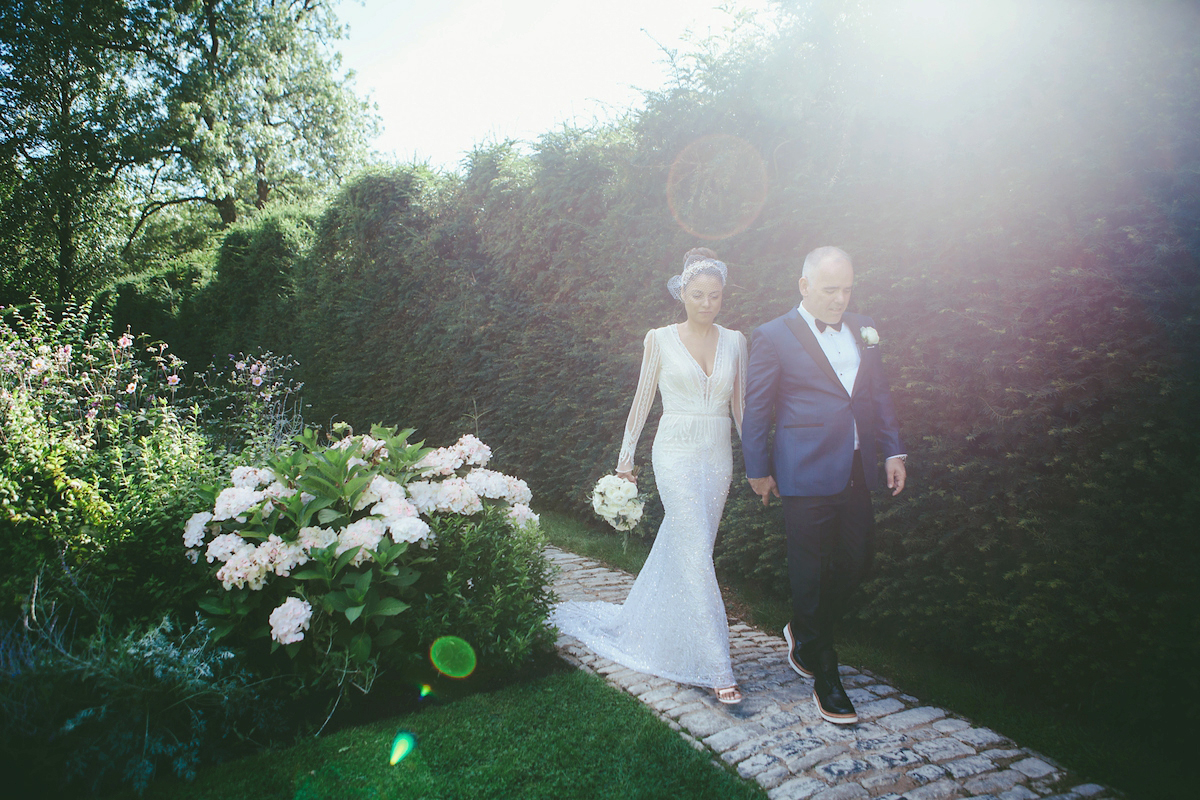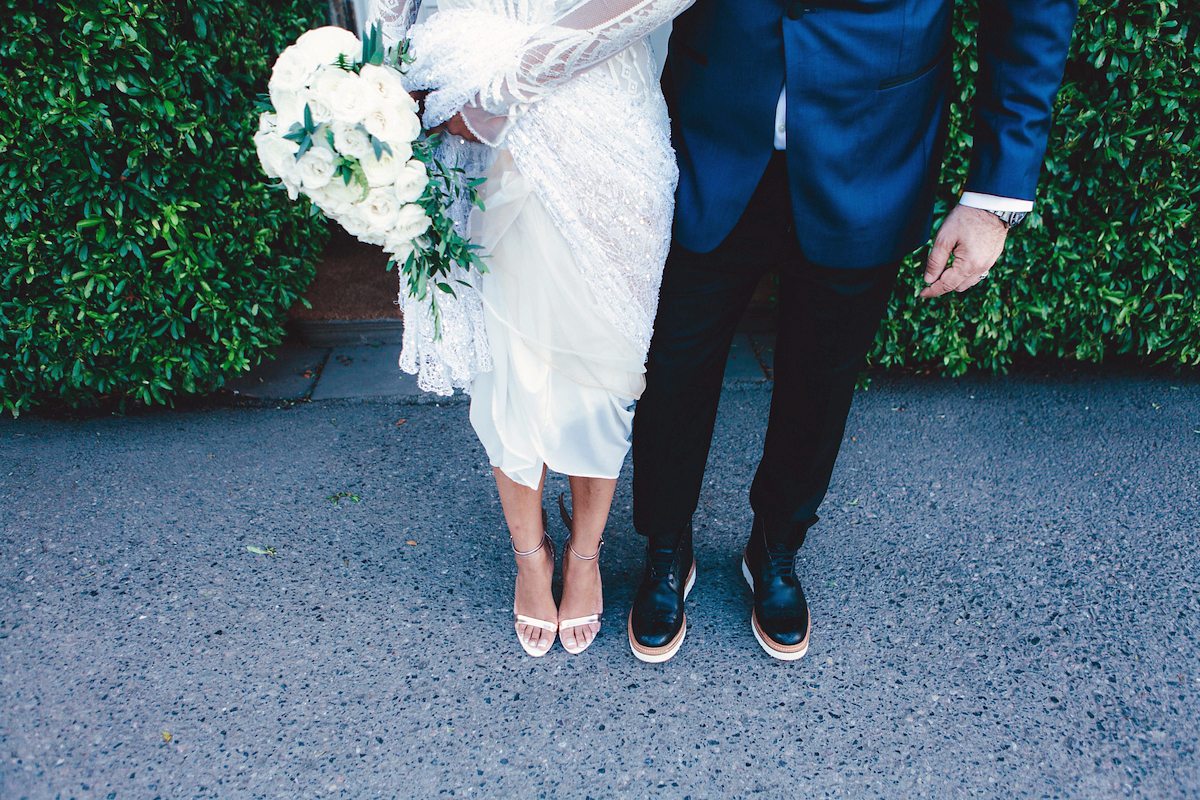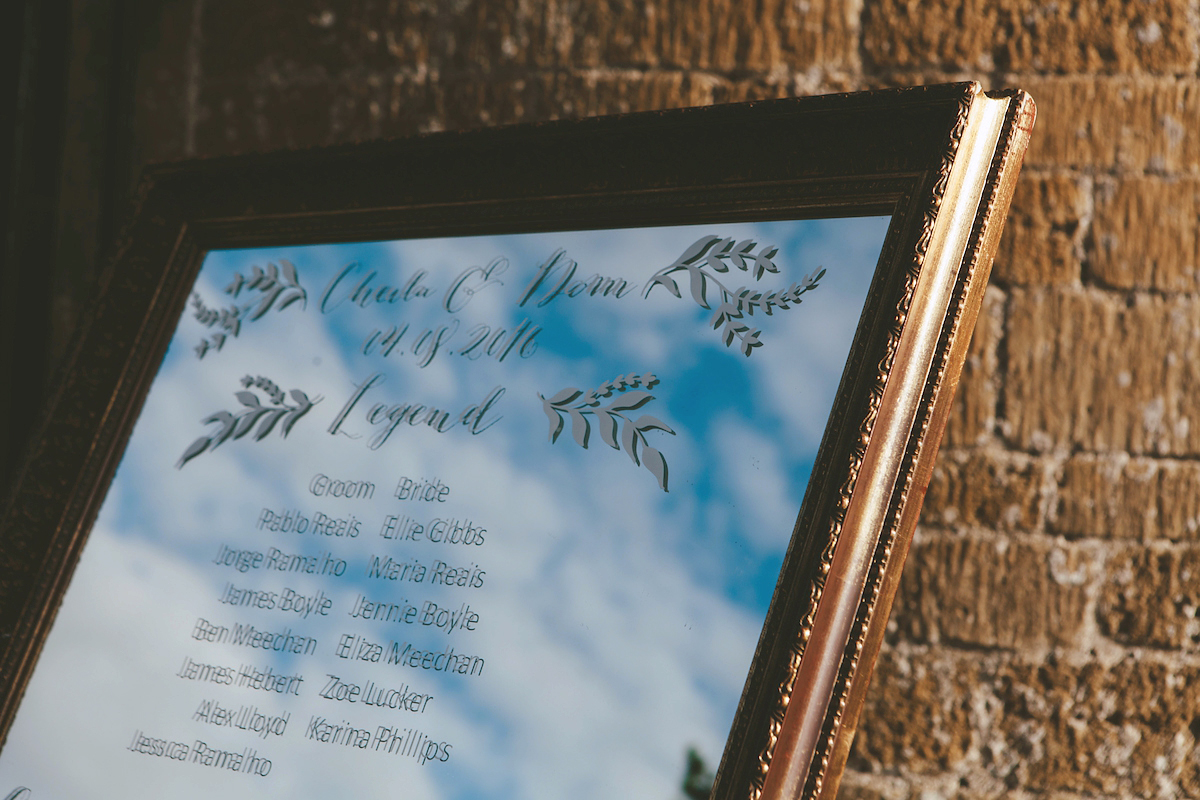 Our lovebirds made the most of the fresh summer air by having luscious banqueting tables of cheese and cakes in the grounds of Babington House, a beautiful contrast to the crisp indoor tablescapes, punctuated with fresh green and white blooms arranged by Flowers by Passion.
"Our catering was done in-house by Babington House, who also created our bespoke cake, which had a cake topper from Adorable Crafts."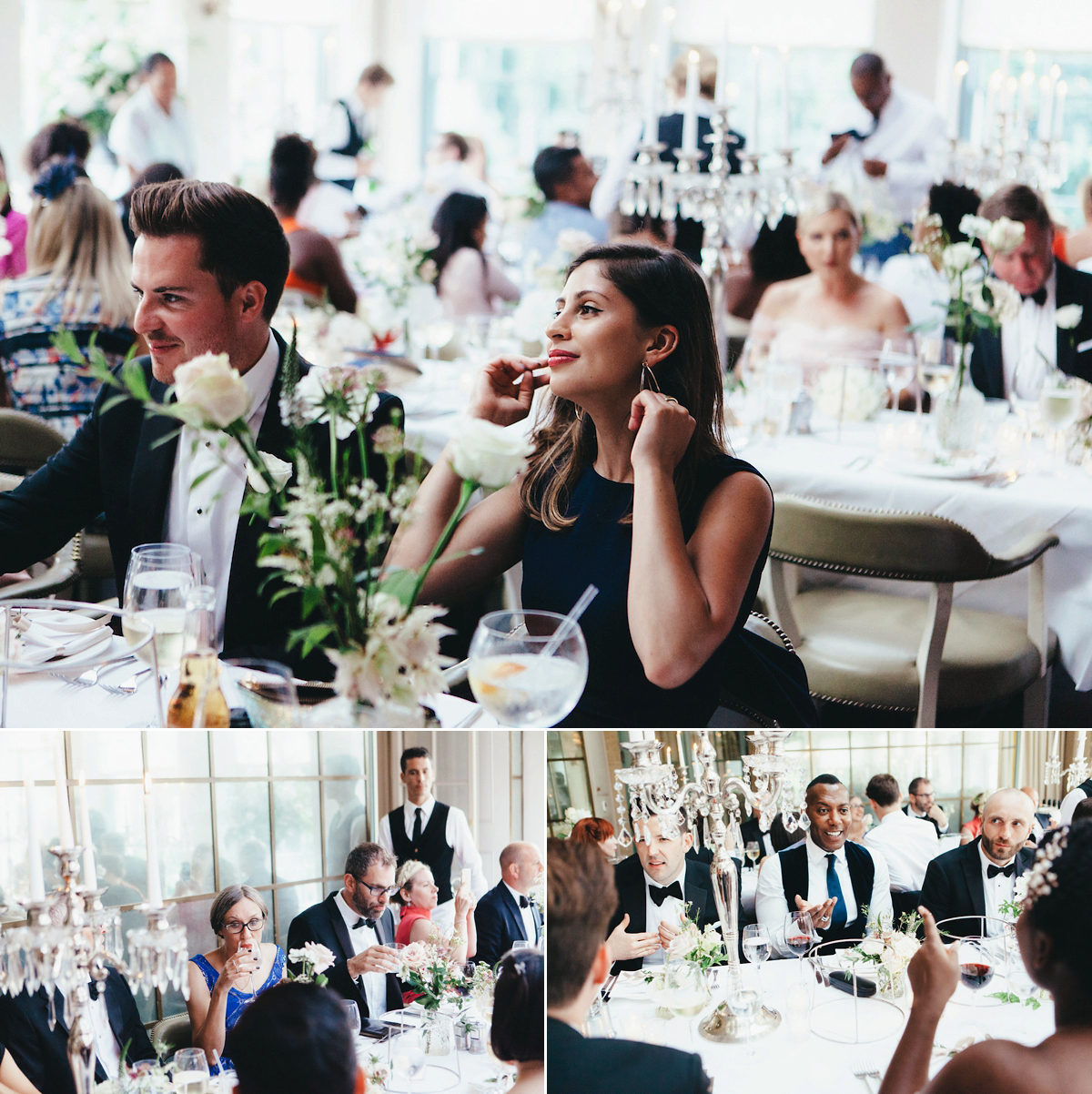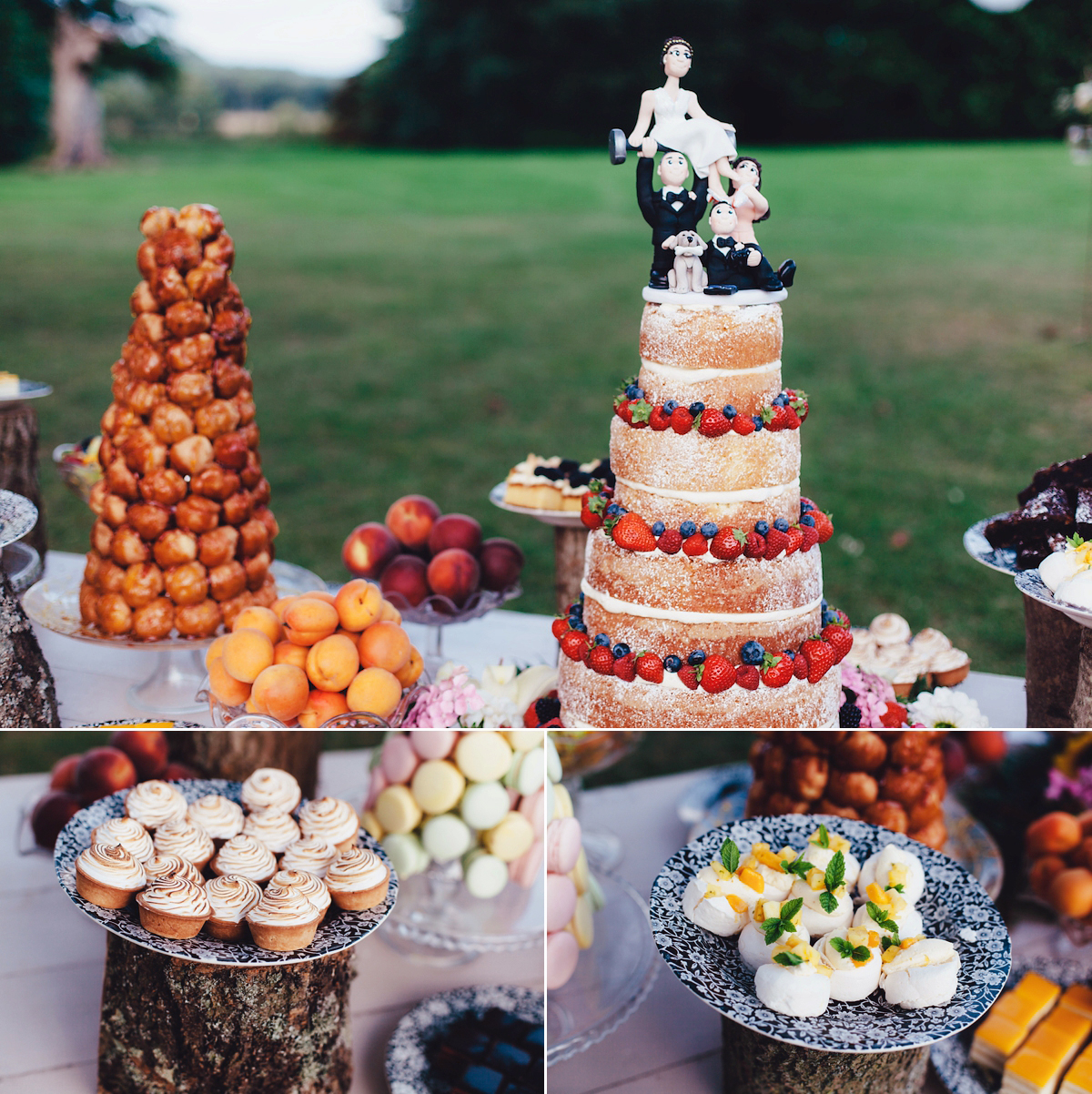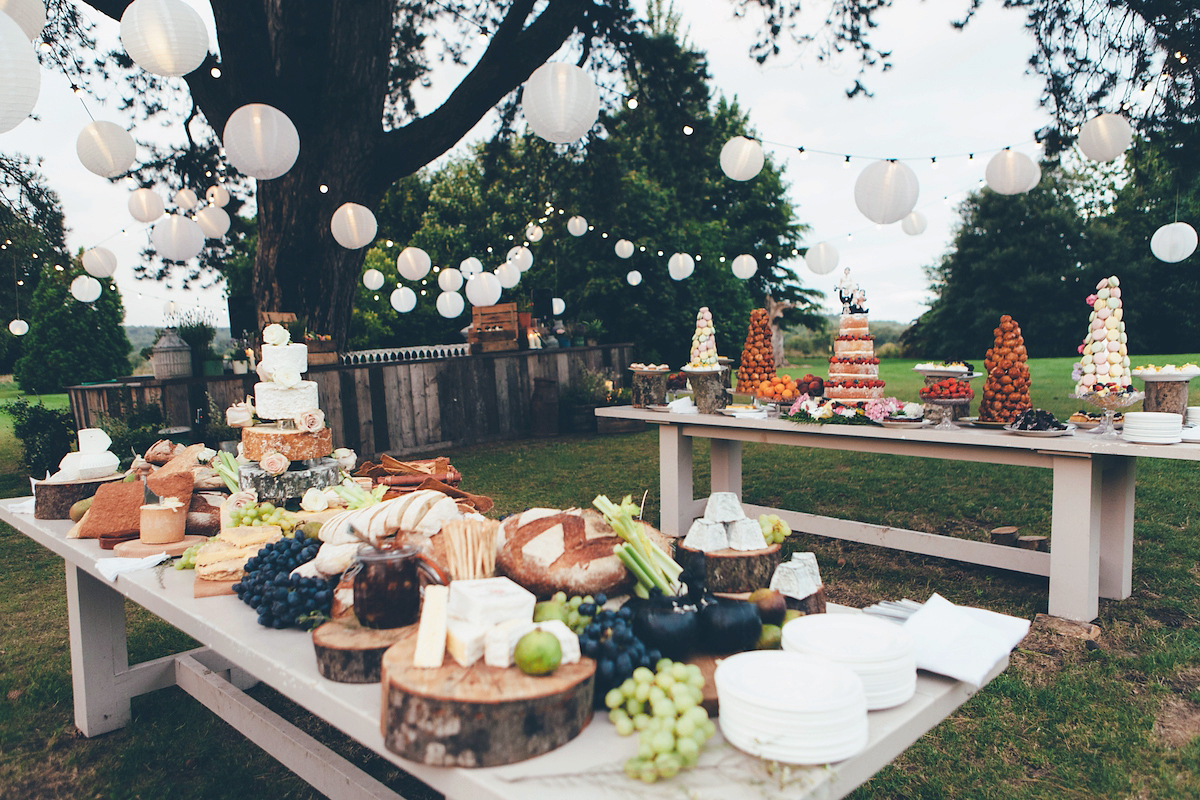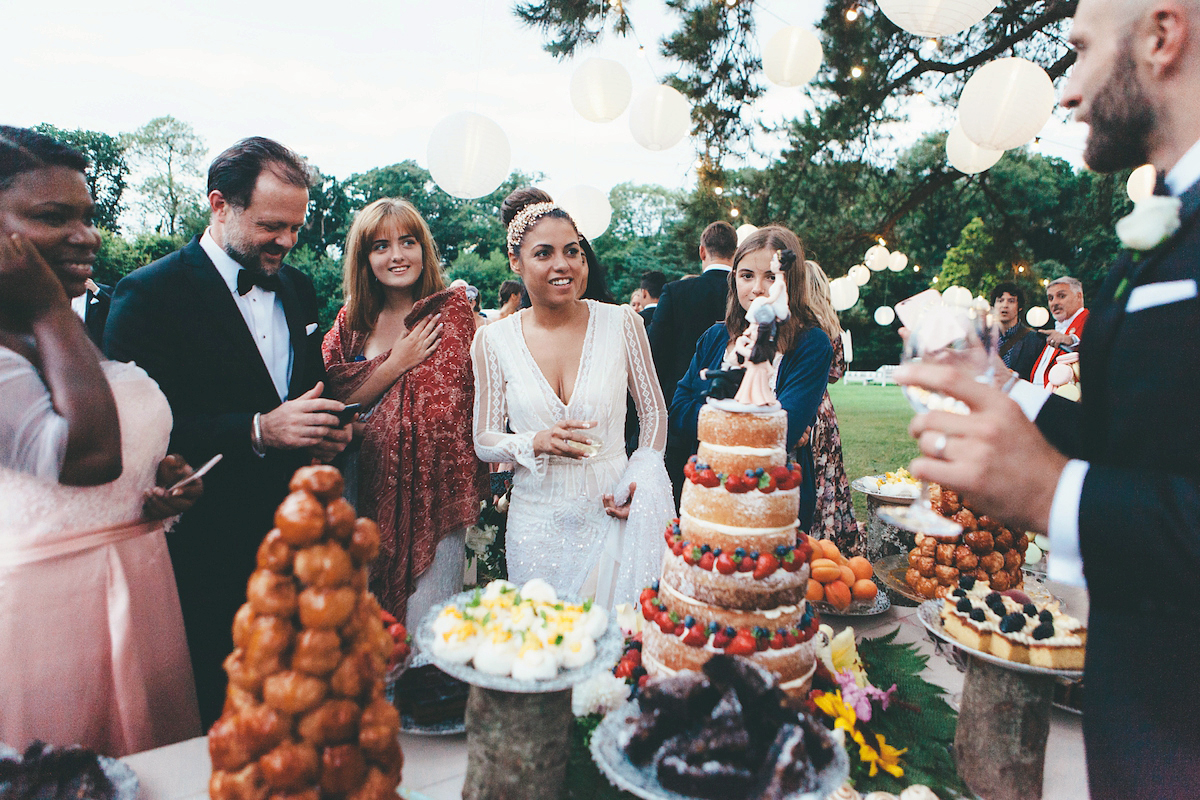 Our groom being a sound designer, music was always going to play an important role in the couple's day. The newlyweds and their loved ones enjoyed the musical stylings of jazz ensemble, Gene Taylor Trio, strings performances from Earcandy String Quartet and violinist, Lettice Rowbotham, and partied the night away with band, Fake Tan.
"My husband is a movie sound designer and he created a first dance mix for us. First dances can be long and boring and we wanted to start with a slow track and mix it up with a dance song. That way, all our friends could join us for our first dance. We chose 'Shine Bright Like a Diamond' by Josef Salvat and 'Get Down Saturday Night' by Oliver Cheatham."
Words of Wedded Wisdom
"My advice to all brides, is to choose your wedding planner wisely! Your wedding planner will be the most important person during your wedding journey. She will be a source of knowledge, a shoulder to cry on, a problem solver, and if you're as lucky as I was, she will even become your friend."
"Wedding preparations are the most stressful moments a bride can have, and with a perfect partner in crime   (your wedding planner), you will be able to make all your dreams come true. Without Ayshea my wedding would not have been the same. She ensured that every moment was perfect and stress-free. On the day try to enjoy every single moment as the day goes so fast, personally it was a blur."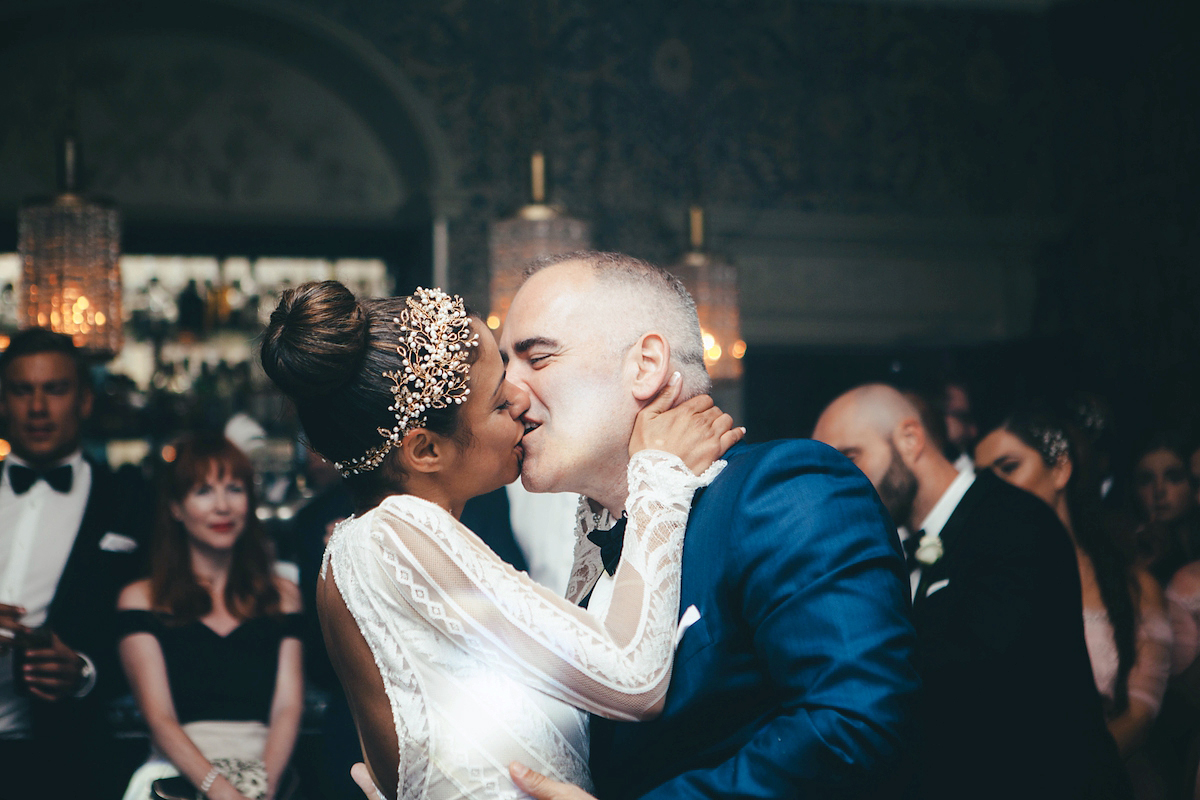 We're so immensely grateful to Mr and Mrs Gibbs for sharing their beautiful day with us, and in awe of the stunning styling skills of Ayshea Donaldson of My London Wedding Planner. I cannot stress enough that truly amazing wedding suppliers are worth their weight in gold. On that note, I'd like to say a huge thanks to the immensely talented Carr & Senteno for these stunning stills.
Now I'm off to google Eddie Redmayne for the next few hours…
Em x