Prepare yourselves, lovely ones, as I whisk you back in time to the spring of 2016 for this flower-filled celebration. The couple met online (go the internet!) and based a lot of their touches on their mutual love of travel.
Groom Nick is a market research director and Alex is an assistant director at a homelessness organisation and the gorgeous pair married on the 7th of May 2016 at Nonsuch Mansion in Surrey (and just down the road from my old home – I've many a fond memory of driving past this spectacular venue, wishing I was back in Georgian times).
"We wanted a pretty, relaxed and fun day and didn't want people hanging around waiting for things to happen. We picked Nonsuch Mansion because we wanted one venue for the whole day, and as we were getting married in May we wanted outdoor space so we could enjoy the sunshine. One of our favourite things to do is travel, so our day was loosely based on this, and we somehow ended up with blues, peaches and gold as the colours."
Photography by Fiona Kelly
"We met online in July 2008, got engaged in May 2015 and married a year later. I proposed to Nick with tickets to the cricket, and his response was to say I'd saved him a job on our holiday to New York a couple of weeks later! We bought my engagement ring whilst we were in New York, from Fitzgerald Jewelery in Brooklyn, and also got our wedding bands there too."
"As my dress was a bargain, I splashed out on Jimmy Choos – the 'Ivette' design. Nick bought me a pearl bracelet from Laura Lee to wear on the day and the necklace I wore was borrowed from my mother-in-law and I added a spray of 'Chloe', which I wear every day now."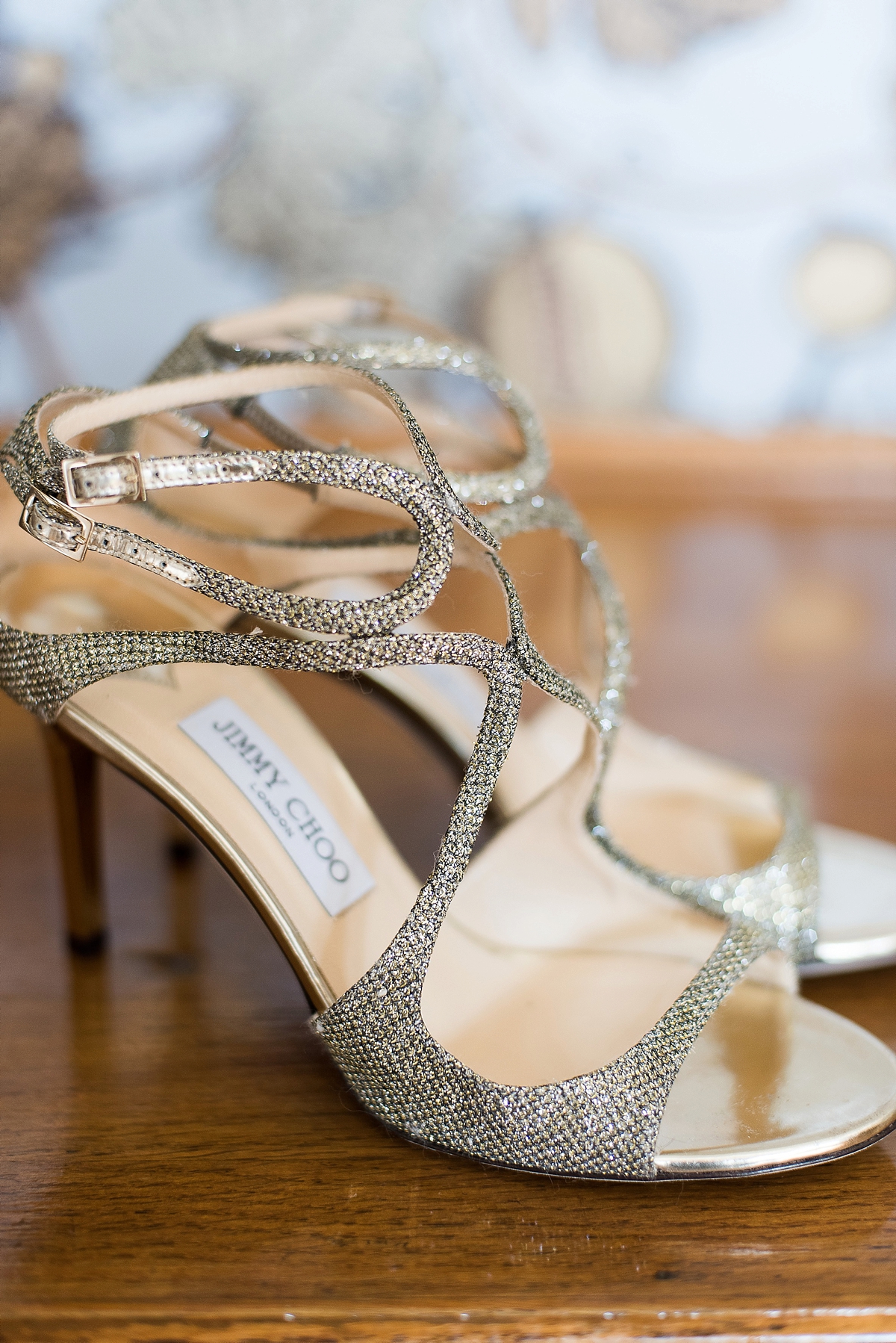 Alex shone in a stylish Lusan Mandongus gown from the Les Trois Soeurs sample sale. She topped off her gorgeous look with a rose-gold and pearl hair vine from Little Book for Brides member Britten Wedding Accessories.
"I wanted a dress which was light and easy to wear. I tried on some very fitted and structured dresses, and just didn't feel comfortable in them, though they looked lovely – I wanted to be able to dance in my dress and have fun, not be weighed down. When I tried this dress on, it felt like it fit the bill, and I liked the subtle flower detail."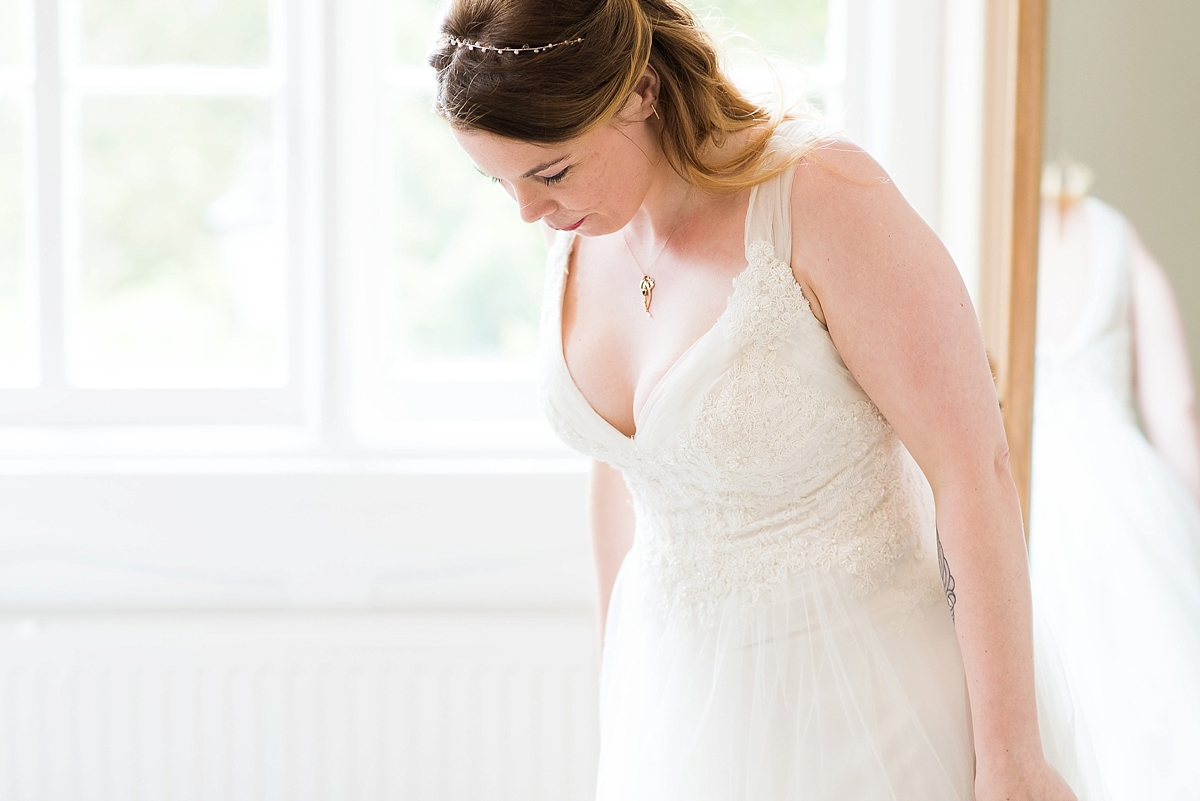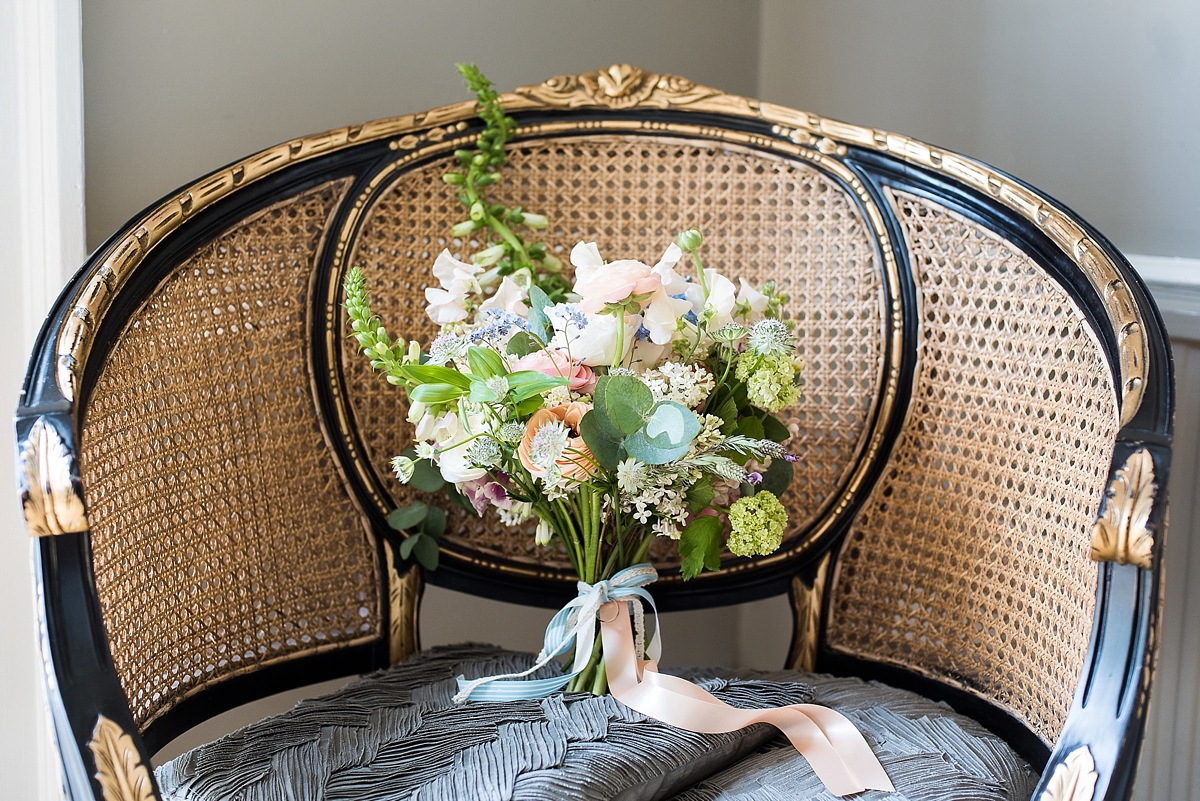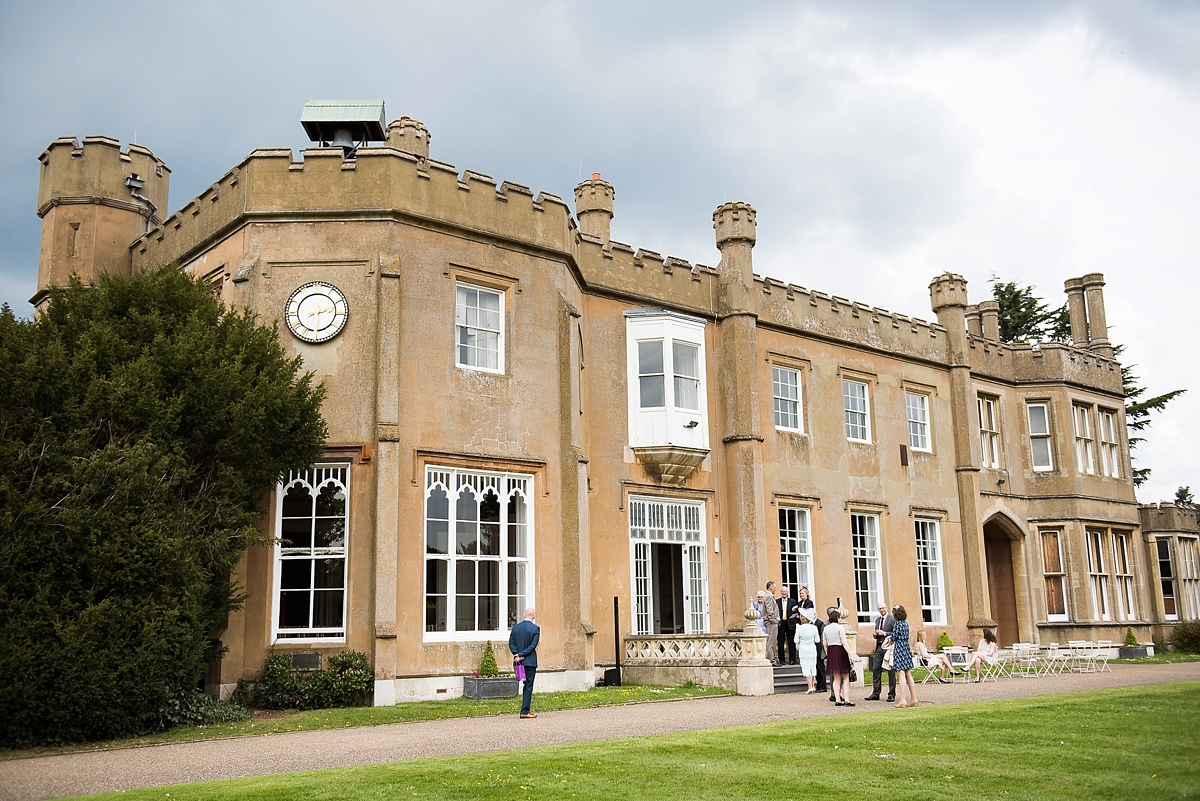 The florist – Jay Archer Floral Design, who created such stunning displays and has featured oodles of times in our archives (take a look here at one exquisite example and I guarantee your jaw will drop!) – was recommended to Alex and Nick by their venue.
"When we looked at Jay's work, we realised that it was exactly what we wanted, and when we met with her we felt that she really got what we were after. I wanted seasonal British flowers – I particularly wanted peonies, ranunculus and some forget-me-nots."
"Jay puts together a Pinterest board for you with suggestions of flowers, vases etc which really helped ensure that we both knew what she would be putting together for us, and she also takes you to the flower market to confirm flowers/colours etc. I absolutely loved my bouquet (and all the flowers) – they were more beautiful than I expected, and Jay delivers it to you on the day."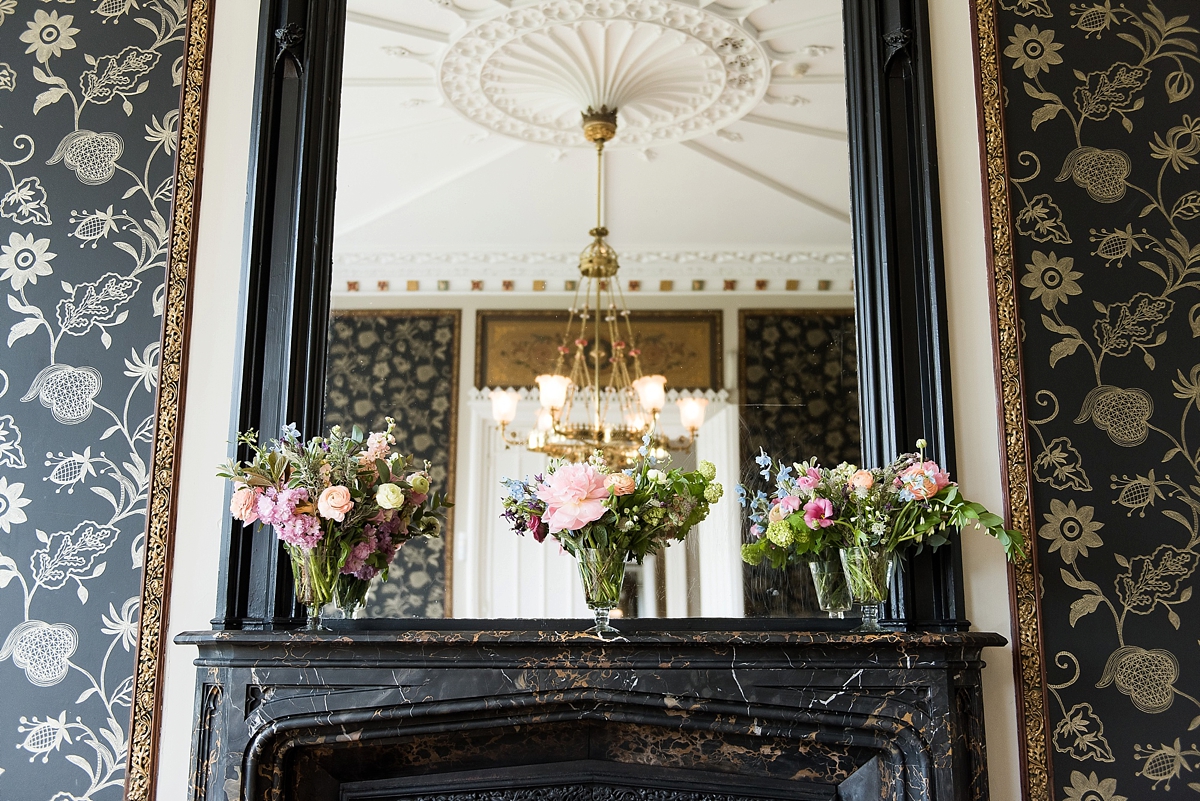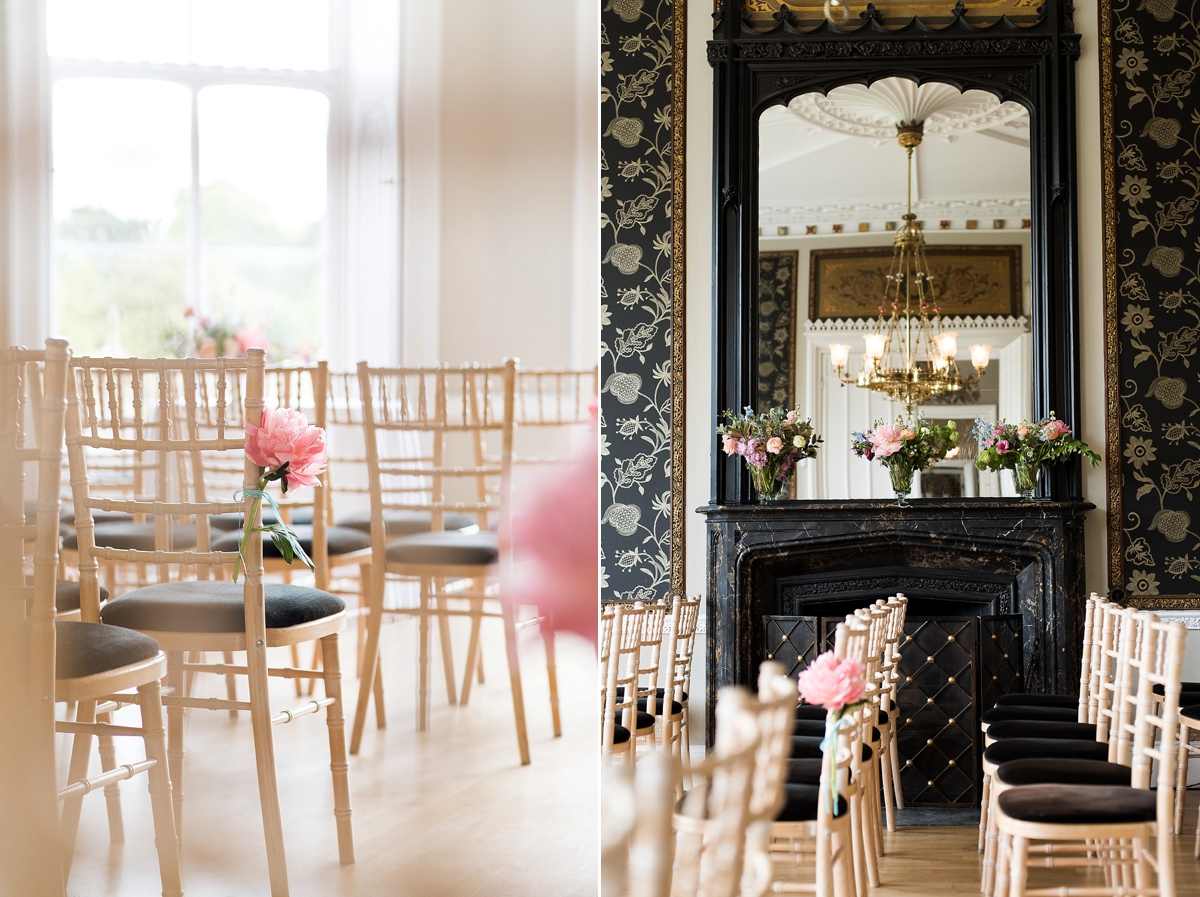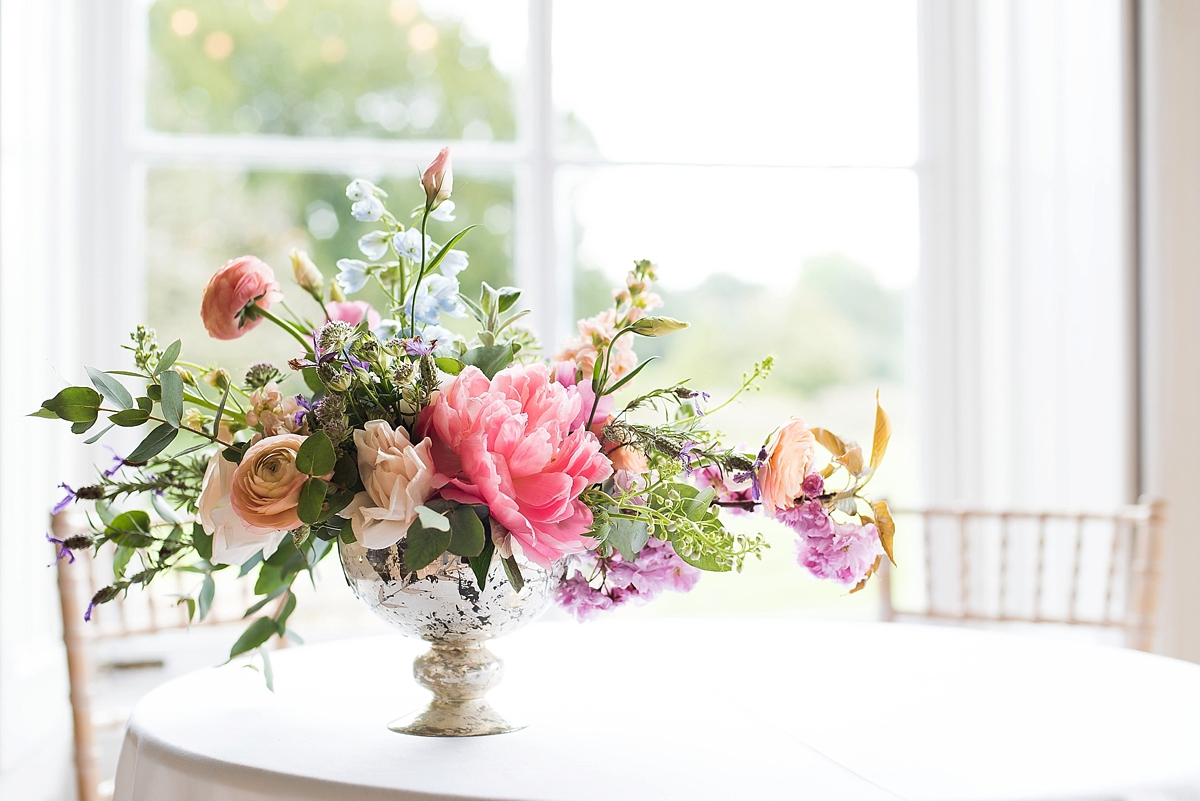 "For the flower girls, we didn't want anything too traditional, and something they could wear again. I found these very cute dresses in Monsoon."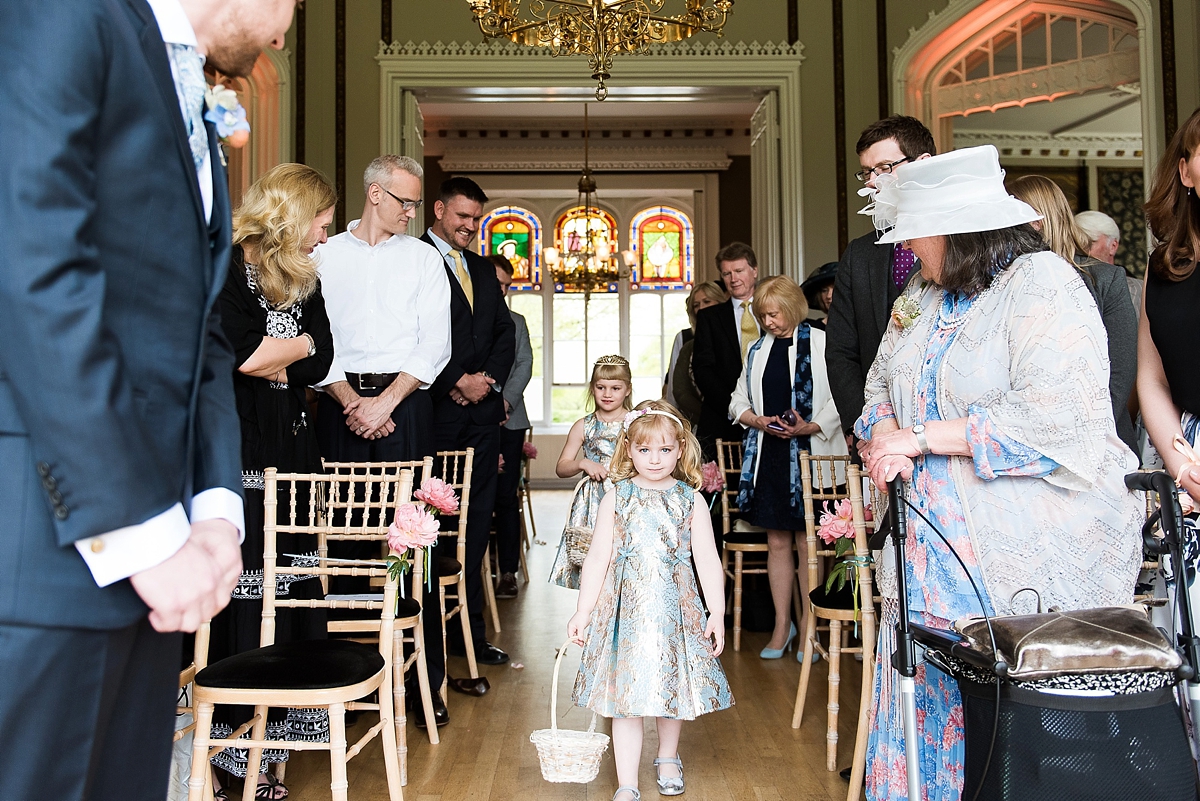 Nick's suit was from the aptly named A Suit That Fits – and he accessorised with cufflinks from Alice Made This which Alex had bought him a few years earlier, a Liberty Print tie from Mrs Bowtie and a tie pin from Kingsman at Mr Porter which she gave to him as a wedding gift. Nick's best man wore his own suit, and he, Nick's dad and brother wore the same tie as Nick.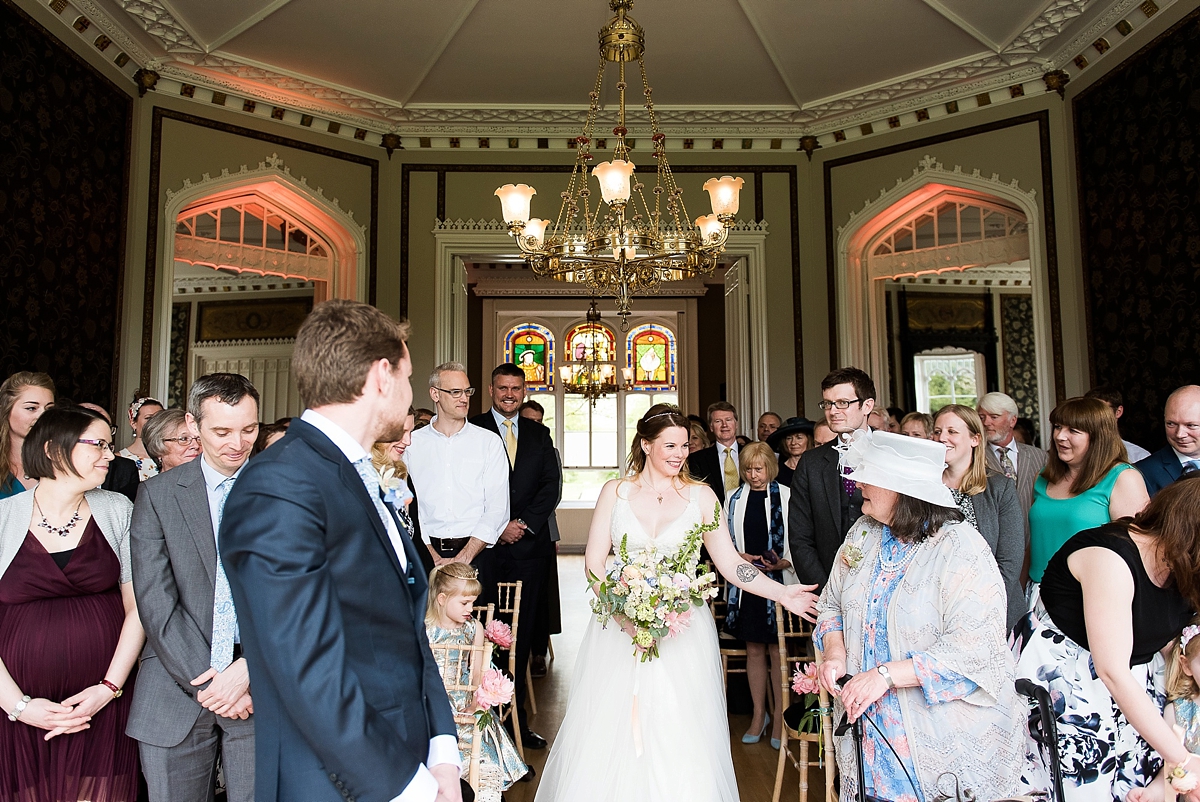 "My father passed away three years before the wedding, so I walked down behind the flower girls. I walked to 'What Is and What Should Never Be' by Led Zeppelin, as they were one of my dad's favourite bands, and I felt that the lyrics were really fitting."
"Our readings were picked by the people who read them – Nick's mum read 'Us Two' by AA Milne and my friend Chris read 'He's Not Perfect' by Bob Marley."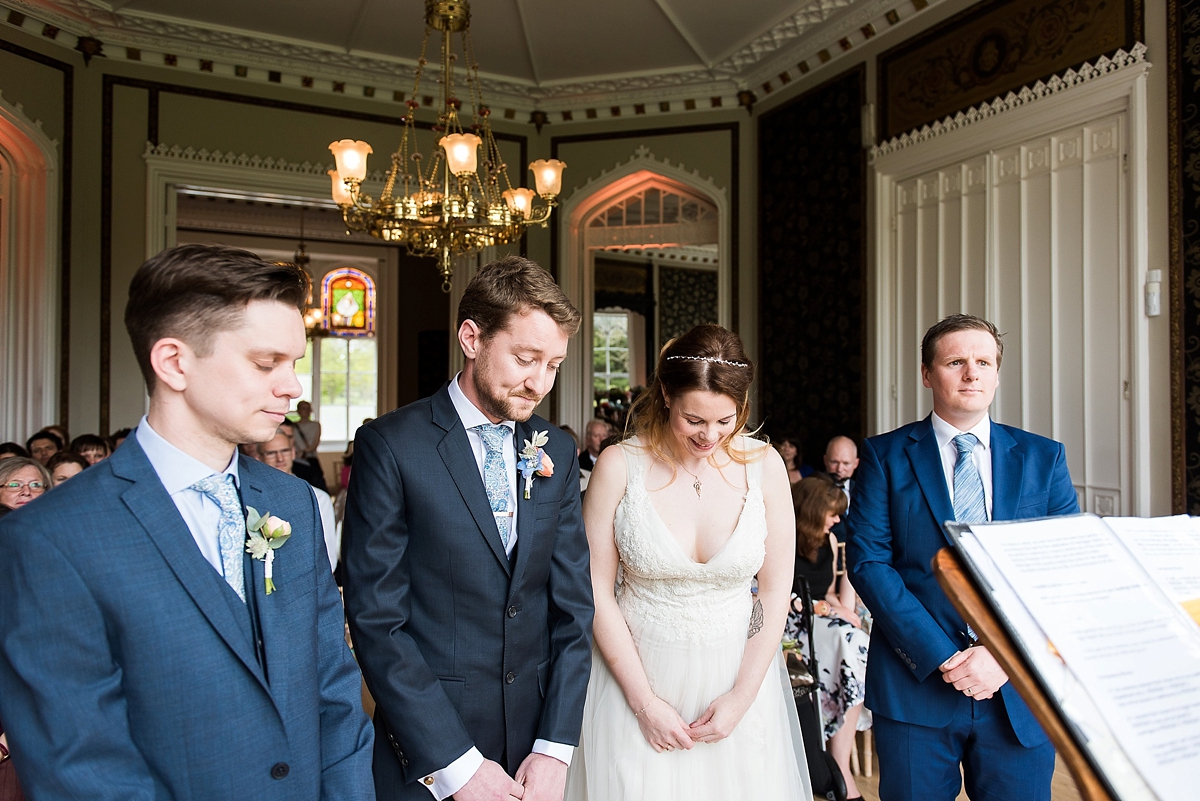 "Before we went to New York we picked a couple of jewellers to visit, and loved all of the rings by Michael of Fitzgerald Jewelery. We picked a rose gold ring, with a peach sapphire (I had no idea they came in any other colour than blue) and loved that although it was quite a traditional setting, it was an unusual looking ring."
[ads-large]
"Michael was great and resized the ring there and then for us, as we only had a couple more days before we flew home."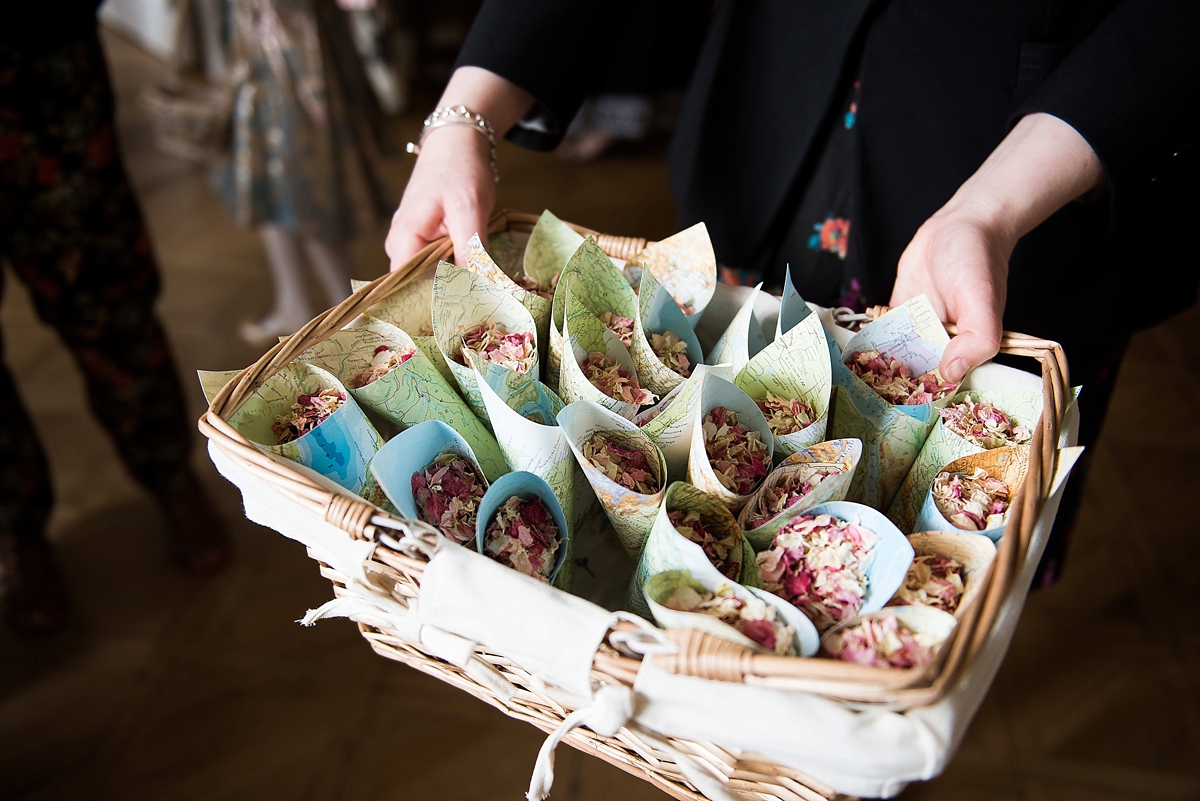 Fiona of Fiona Kelly Photography captured the smiles and all of the magical moments of Alex and Nick's big day.
"As soon as I saw Fiona's website I thought that she would be perfect and I loved the light in her pictures. We met her, and immediately liked her. We didn't meet with any other photographers and booked the next day."
"We felt so comfortable with Fiona, and as people who don't particularly like having their photo taken, and with the atmosphere we wanted for the day, this was really important. We only had a few group shots, and she focused on getting pictures of our guests, which we really wanted. She also took us off for a couple of walks (one in the afternoon, and one early evening), which gave us some time away from everyone and some very pretty pictures. All our photos are amazing, and our album is gorgeous."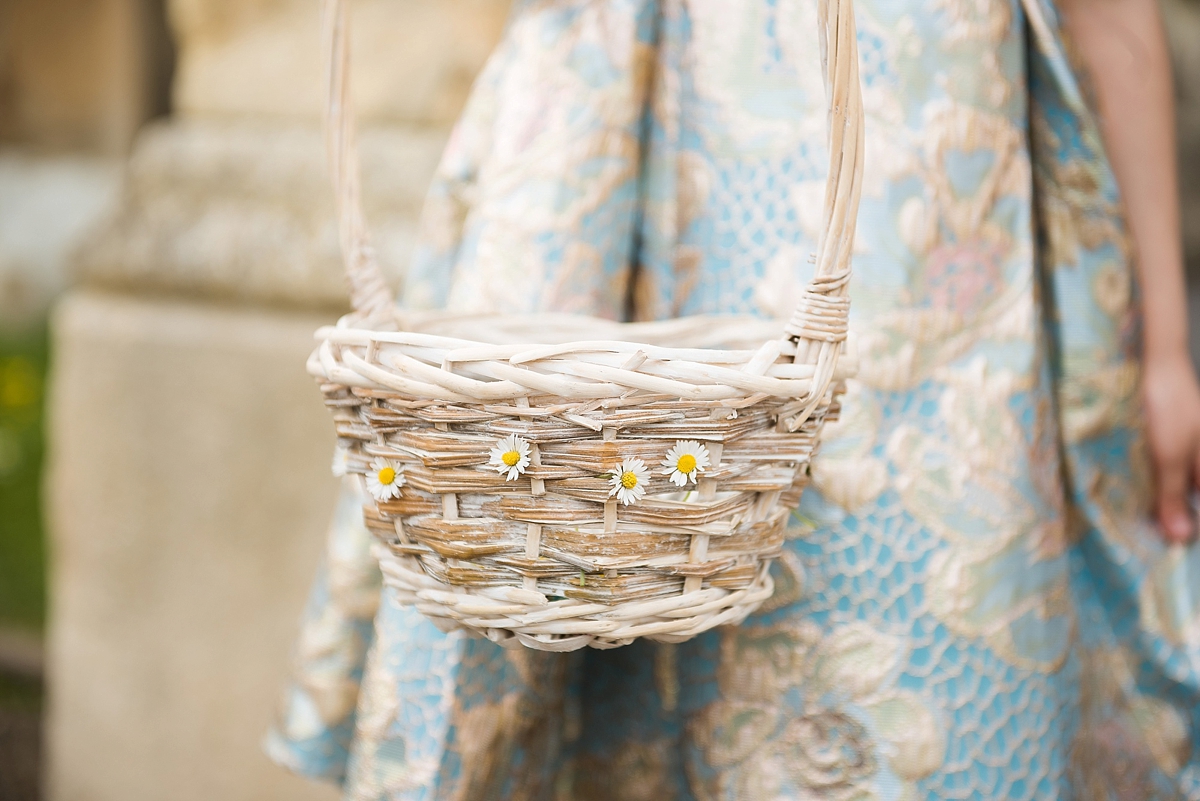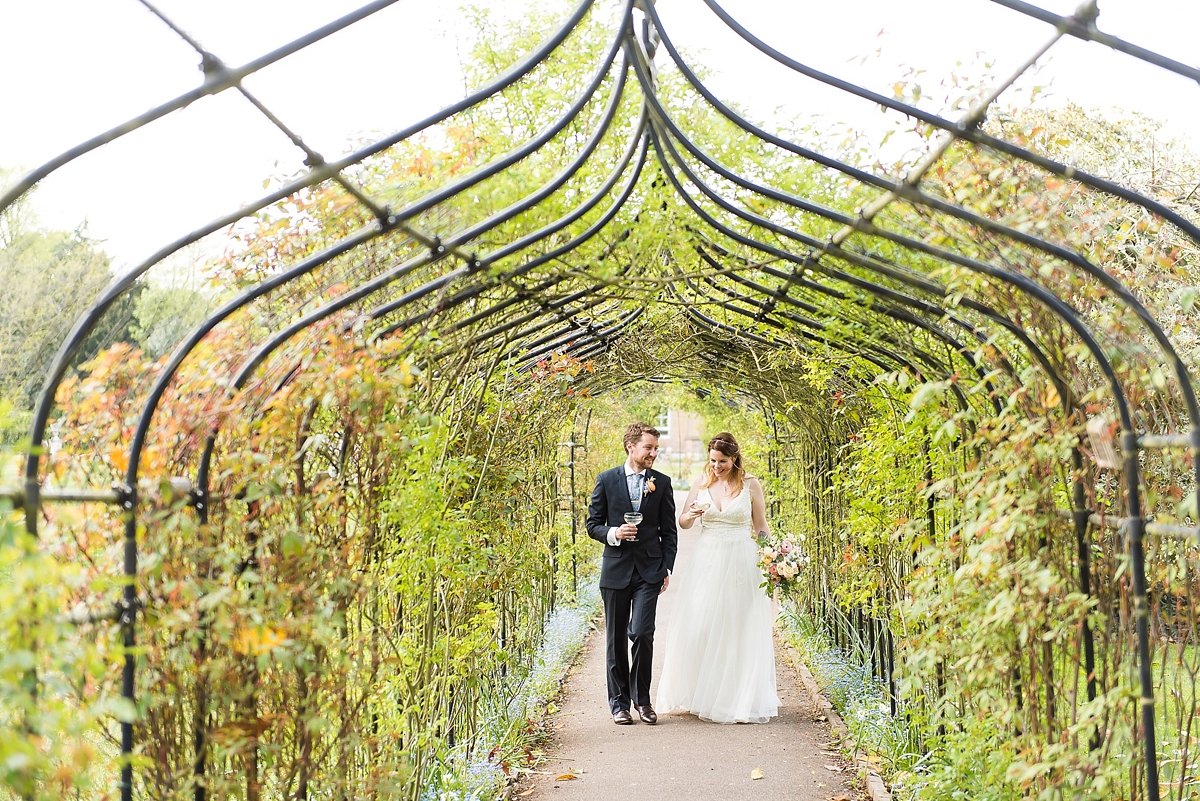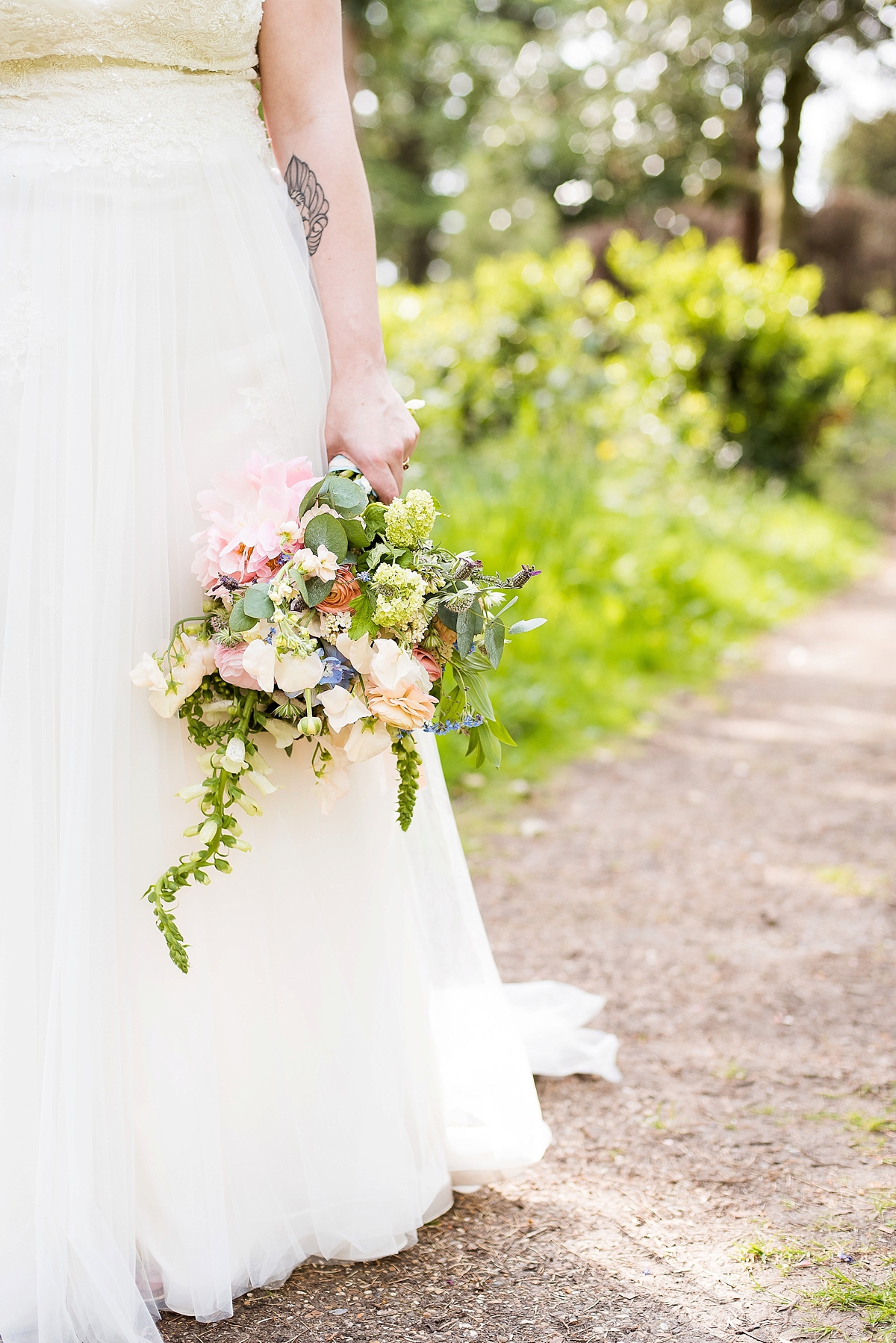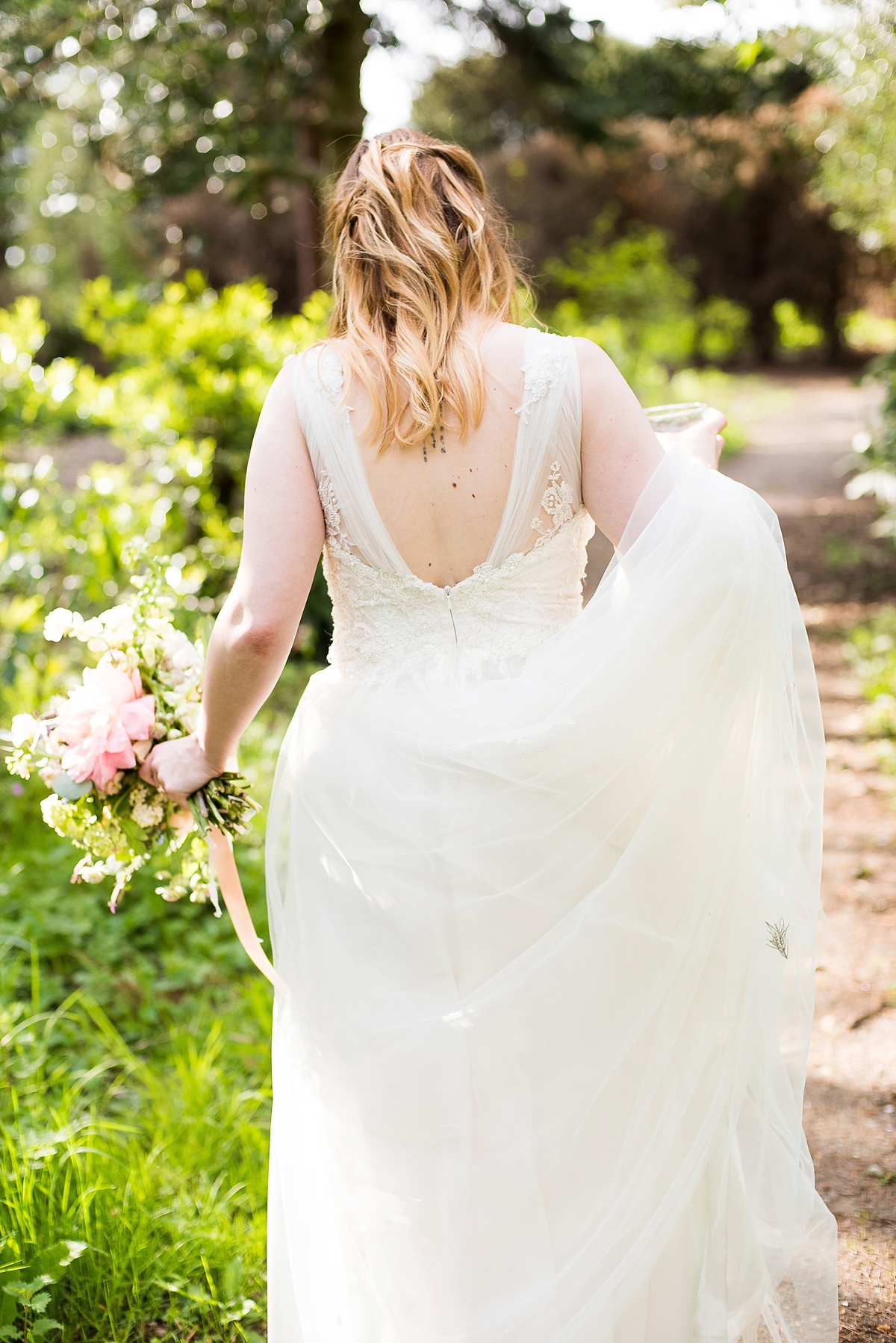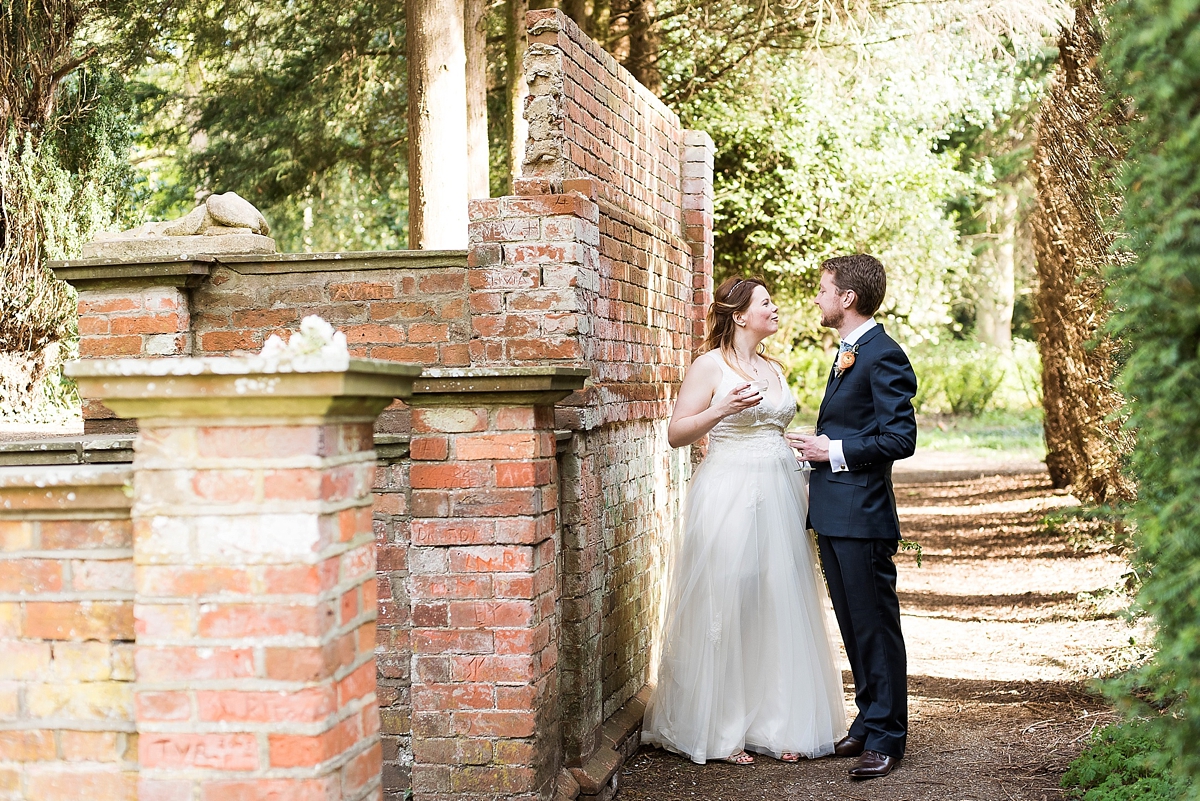 Nonsuch Mansion prepared a proper feast of delicious canapés, a three-course wedding breakfast, and a divine cheese board for everyone to enjoy.
"One of the things we really wanted was great food. We'd been to a wedding at Nonsuch before we booked, and knew the food was great, so really looked forward to the food tasting! The canapés – goats cheese eclair, duck croquet, asparagus and pecorino filo rolls and the salmon blinis and pea tart – with drinks were lovely, and our wedding breakfast was gorgeous – ham hock terrine or beetroot salad to start, lamb or sea bass and then a chocolate fondant.
We had a cheese board in the evening which was epic!"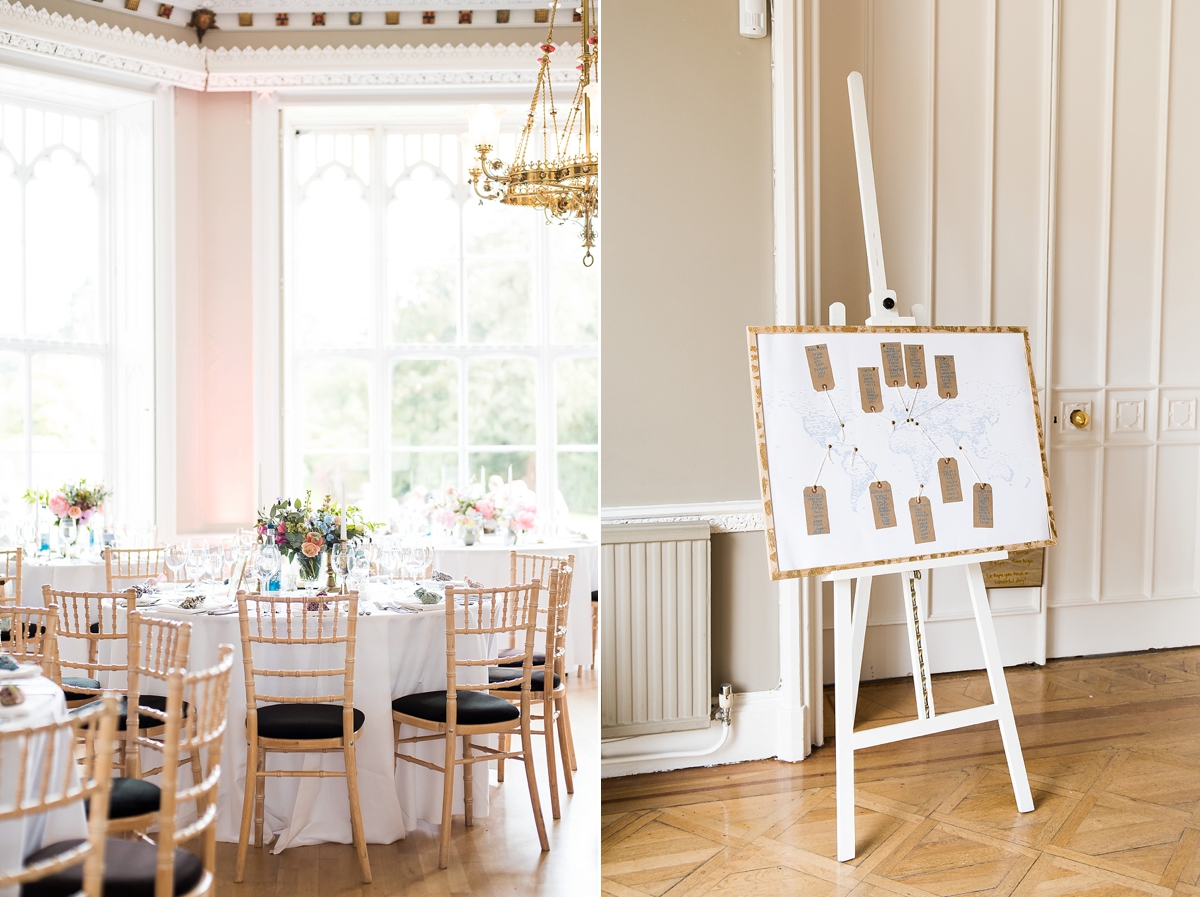 Alex and Nick got super crafty as they were keen to make as many elements as possible to give their day a handmade feel. 
"Our save the dates were made with a stamp from 'The English Stamp Company' from notonthehighstreet and some luggage labels. The Confetti Cones were maps bought from eBay or Etsy with confetti bought from Shropshire Petals and placed in baskets. We also made our lavender bag favours, menus, table plan, and place names. Our tables were named after some of our favourite places we've travelled to together."
"Our wedding invitations came from August & Osceola – we picked 'Atlas' in a dark blue."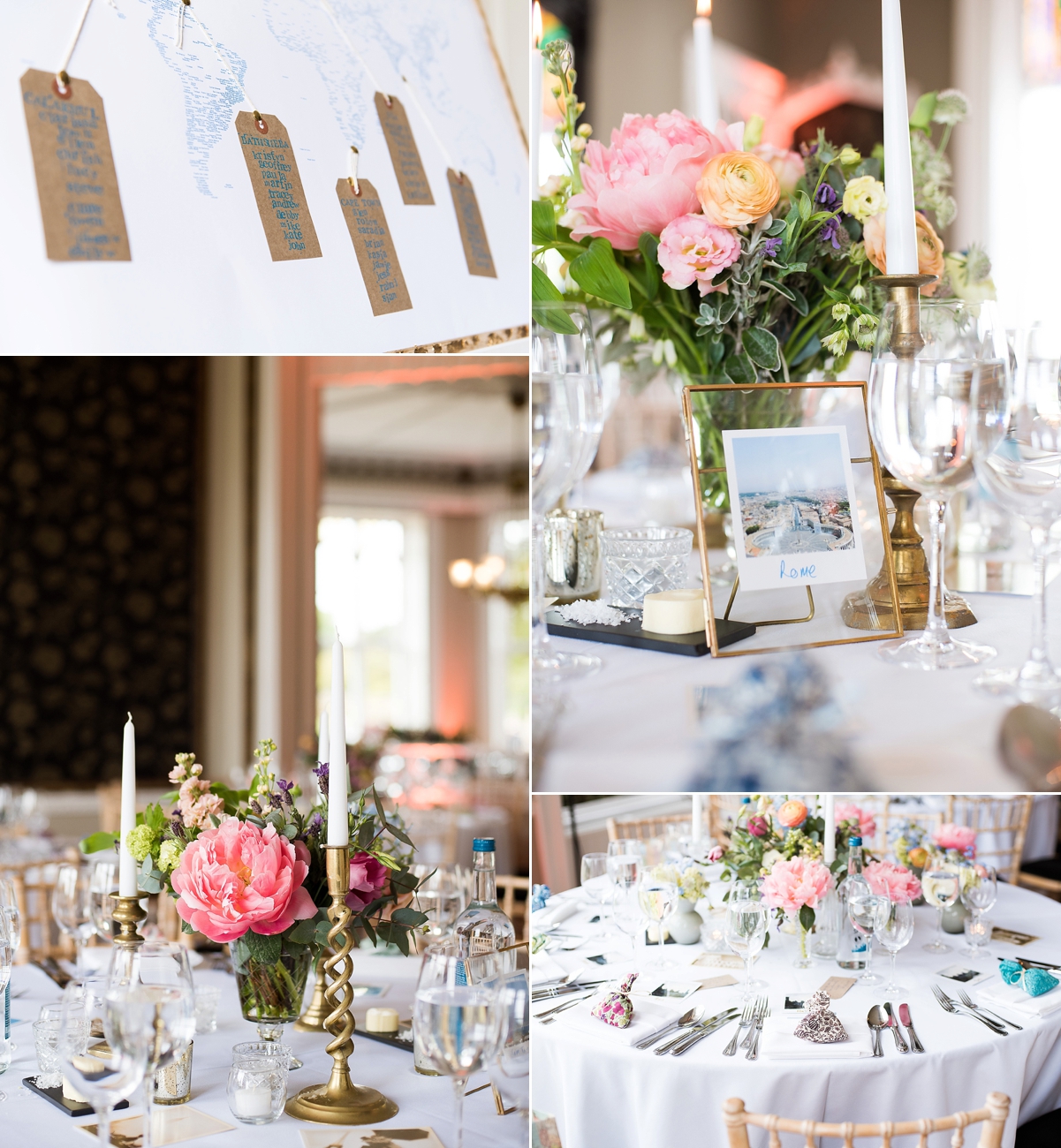 "Nick's mum, Kate, made our cake for us. The bottom tier was fruit, middle was chocolate and top was lemon."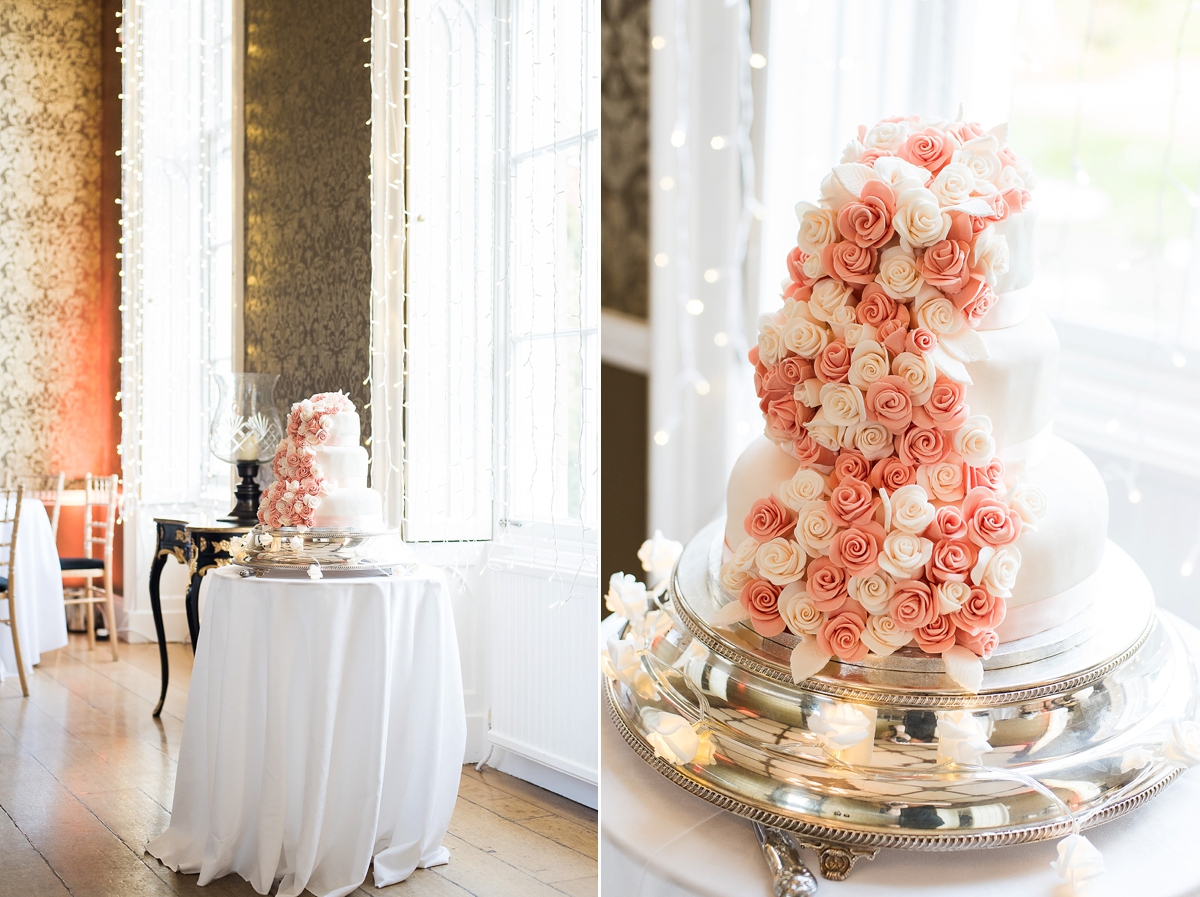 DJ Steven Boys played funky tunes to entertain the guests and the newlyweds danced their first dance to 'Halo' by Beyonce.
"Silver Trailer Photo Booth provided us with their open air photobooth. This was so much fun and our guests really loved it. It also gave us a really lovely guest book, and some really silly pictures of our friends and family."
"My favourite moments were the drinks reception, as we got to spend time talking to everyone – the 'confetti shot' – the speeches and the photobooth."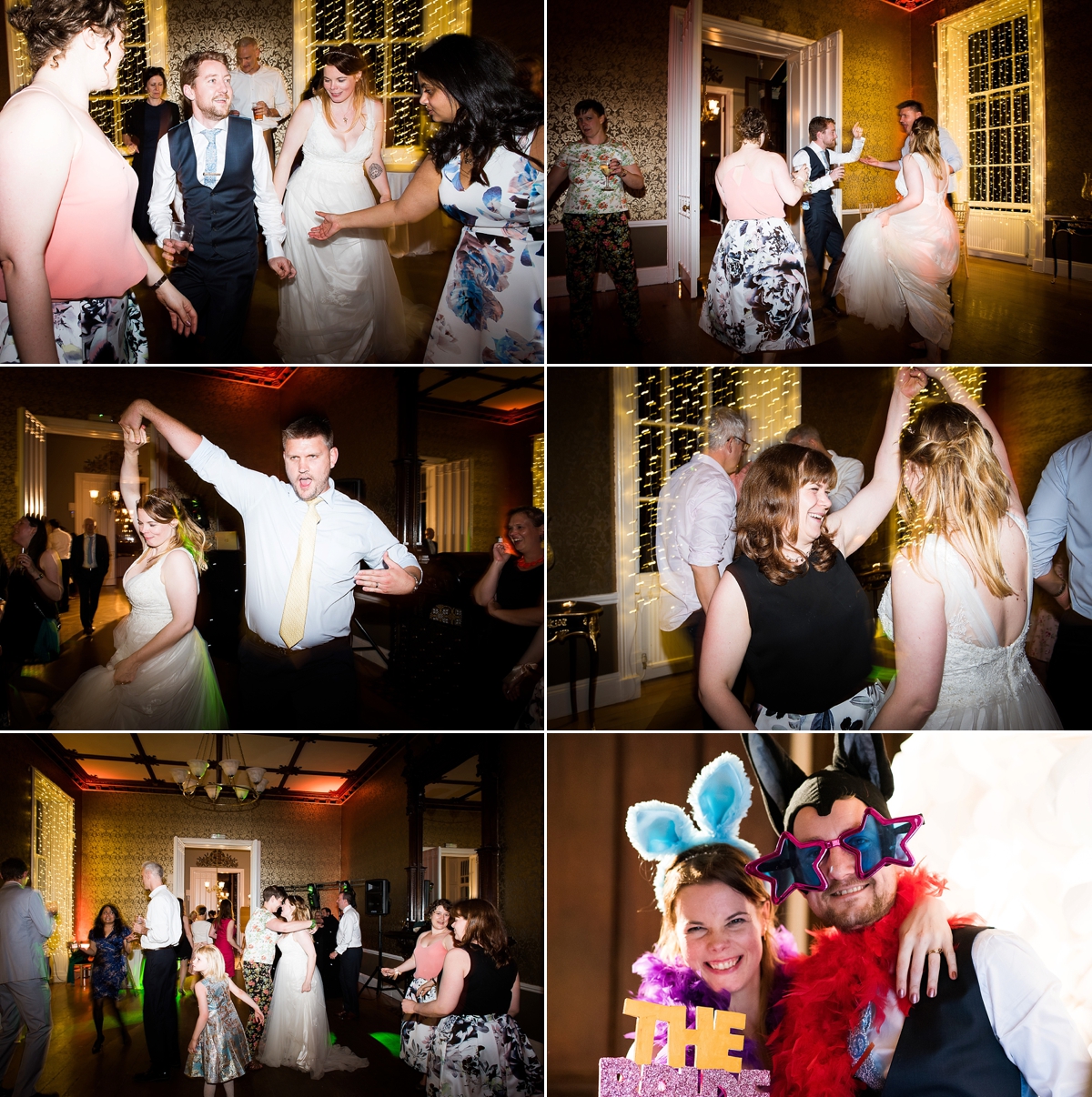 Words of Wedded Wisdom
"Make sure you do things which are important to you, or will make you happy, and forget the bits you don't want or care about, or which other people expect of you. I had my close friends hang out with me, but I wouldn't say they were traditional bridesmaids. And we really wanted champagne saucers for the drinks reception, so asked the venue to hire them in."
I have adored bringing you Alex and Nick's stunning day and I'm sure you've been inspired by the beautiful blooms and Alex's gorgeous gown. Take a peek here at even more incredible Lusan Mandongus styles from our handy LMD archives.
Love Jo -xo-
Instagram for Alex – @auknunn