Every once in a while, a designer does something so utterly refreshing and exciting I have to do a little happy dance. That happy dance was all the way down Woburn Walk in London this Wednesday evening, when I attended the launch of The Black Edit by Halfpenny London.
Halfpenny London, founded by designer Kate Halfpenny-Duffy, is a brand I'm so incredibly proud to support through Love My Dress. Kate was in fact one of the first wedding dress designers I ever blogged about on Love My Dress – way back in 2010!).
I adore the way Kate champions women of all shape and size. Her background in fashion styling means she has an intimate knowledge of the female form and all it's many nuances and she knows exactly how to make woman of all kinds look and feel their most glamorous.
We have a growing archive of real brides wearing a Halfpenny London gown and selection of inspiring photoshoots featuring Kate's dresses, but never before have we shared images like these ones. The Black Edit is a selection of all of Kate's personal favourite bridal designs in black, which can be worn by a bride, a guest, at a wedding, a special occasion, or anywhere else you want to look fabulous and feel your most glamorous, sexy best.
The Loretta Corset & Christabel Lace Skirt
How utterly gorgeous is the styling in these images? Did you know that as well as an extraordinarily brilliant bridal fashion designer, Kate is also a highly experienced stylist and has dressed many A-list celebrities for special events, including Kate Moss and Rihanna.
The Annabel top & Alexa Skir
After seeing a huge demand for her bridal creations worn by celebrities and the fashion industry alike, it felt like a natural step for Kate to delve deeper into occasion wear and explore this exciting evolution. It is from here that her sublime Black Edit was born.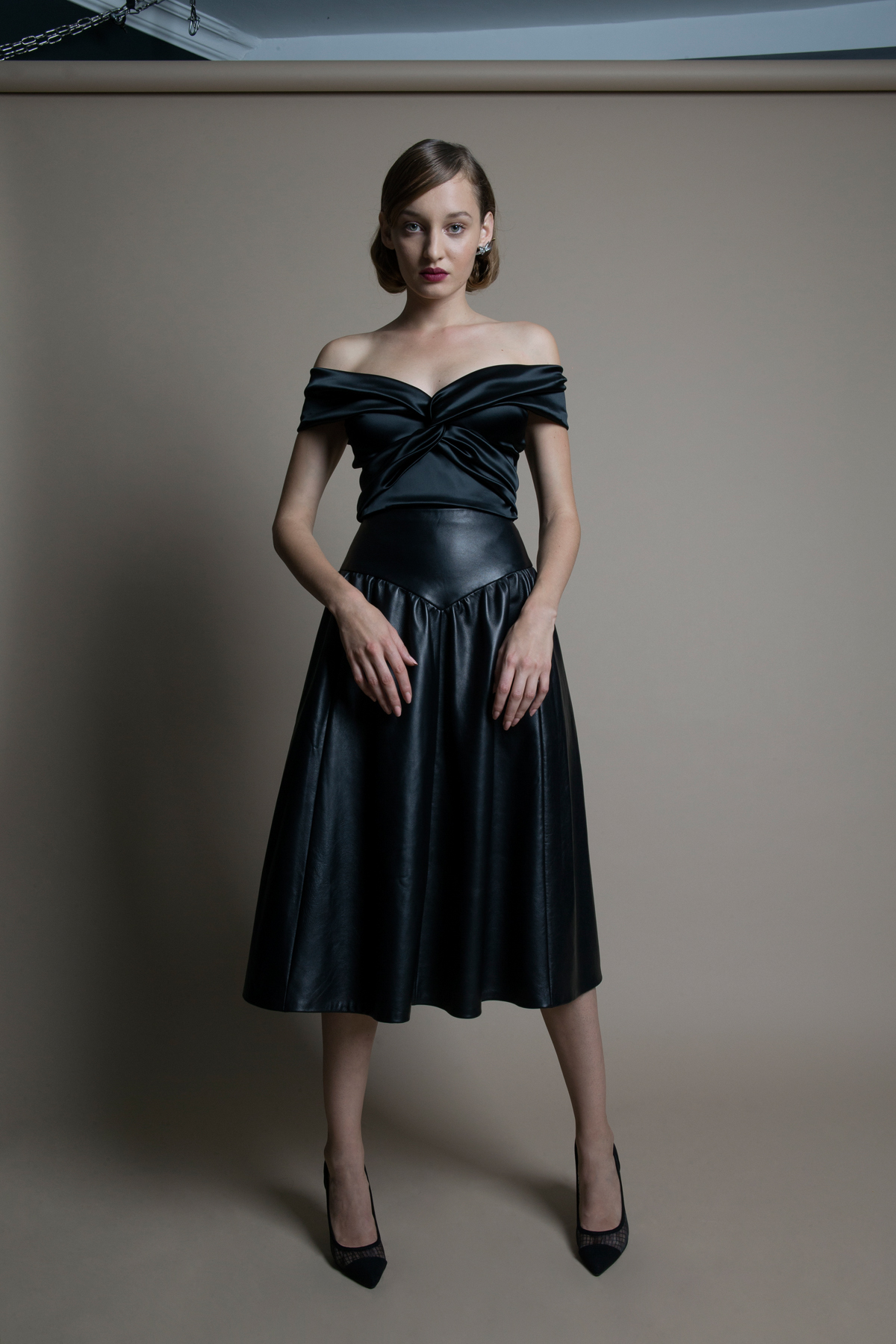 Embracing the return of after-dark glamour, Kate has delved into her design archive to reinvent key styles with a striking black palette, incorporating her signature lace, liquid satin and a flutter of ostrich feathers. And oh boy, everything is just so gorgeous!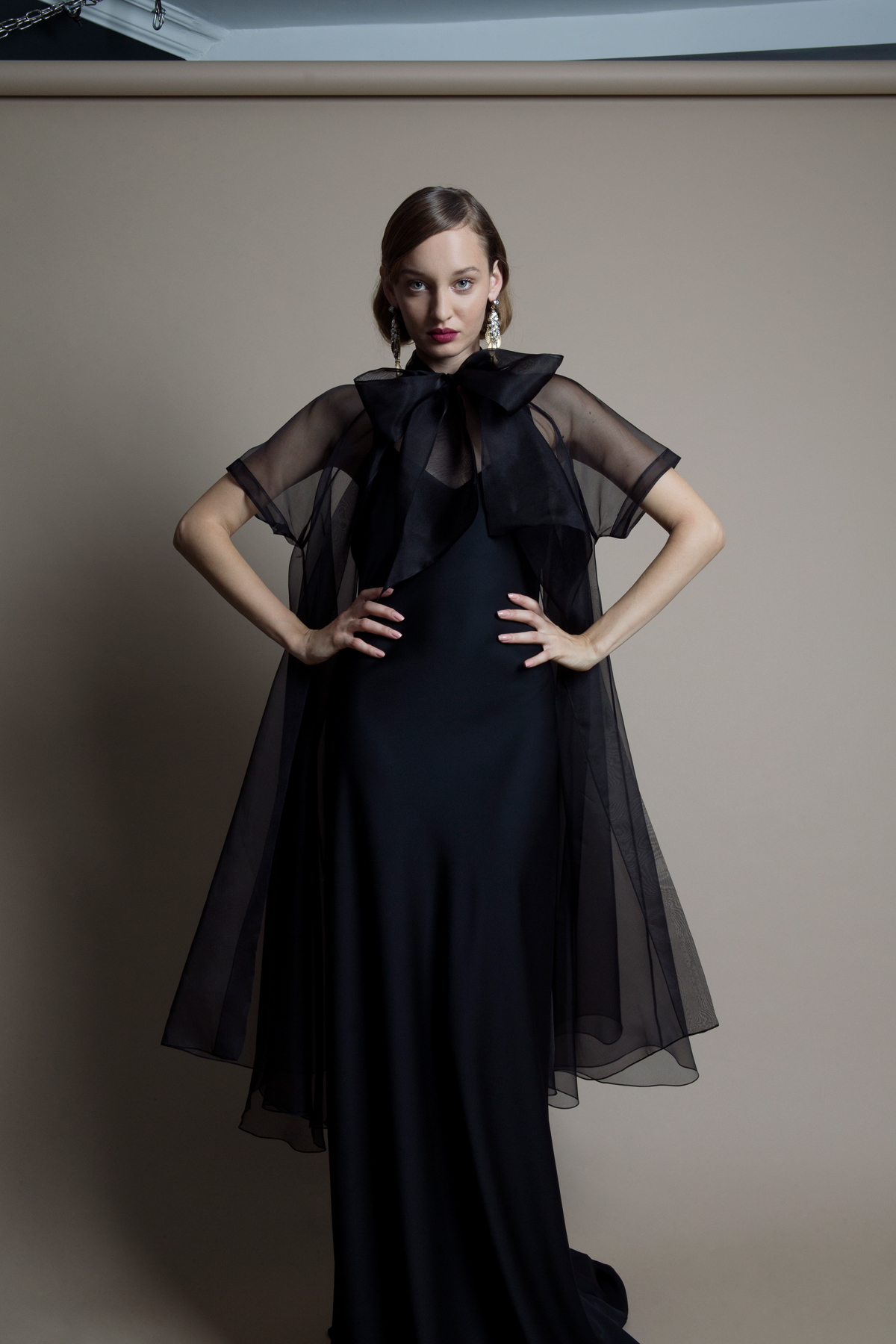 Along with the introduction of new techniques, Kate has sourced exquisite materials such as Nappa Leather to add a sense of modern drama to her designs. Defined by elongated silhouettes reminiscent of '90s minimalist styles Halfpenny London provides lustrous fluid options that skim over your curves with an emphasis on elegance.
I'm telling you ladies, you are going to love this. Time to treat yourself to that LBD ahead of Christmas?
Love Annabel x