Although it is an era I never try to wear in terms of fashion (largely because my shape is much more designed for 1950's petticoats!)
I have always loved the 1960's look and that exciting, carefree feel that the era embodies.  I'm therefore an absolute sucker for a wedding with a 1960's feel, especially one with such a stunning dress!  Today's gorgeous day takes inspiration from the minimal and chic styles of those years and adds its own modern twist.
Tara, a design and art direction recruitment consultant, and Edward, a freelance graphic artist, married on the 19th of August 2017 at Chelsea Old Town Hall in London, followed by dinner at Luca and an evening drinks reception at Coq D'Argent near Bank.  The couple met at university and had been together eleven years when they married.
"We wanted to stick to a certain brief: effortless, minimal and chic, to fit the London city registry wedding we were having. We always admired the famous 60's couples who walked down those Chelsea steps, effortlessly elegant."
Images by Ash Powell
Tara looked wonderful in a short lace/crochet dress from Maje, with long sleeves and a belt.  The fabric is just beautiful and the shape suits this wedding's laid-back elegance perfectly.
"I knew I wasn't going to be in any style of 'bridal gown' – when trying them on, I knew instantly they weren't me.  This dress was to fit a casual, chic, city wedding, which actually made it much harder as there was so much more to choose from (plus, I had no budget).  In the end, the dress chose me. I actually saw it online within a sale newsletter."
"After trying on so many dresses which weren't working, I thought why not and the minute I tried it on, I knew it was 'the one'.  It originally came with a black slip and black belt, so I improvised with buying a separate nude slip and making a lace belt to go with it."
On her feet Tara wore the Tribute sandal in nude by Yves Saint Laurent while for jewellery she chose a pair of bespoke diamond earrings.
Her scent was Black Orchid by Tom Ford, the scent she wore when she and Edward were first dating.
Hair and make up were the work of Blow Ltd – Tara opted for an unfussy up-to and natural makeup – beautiful.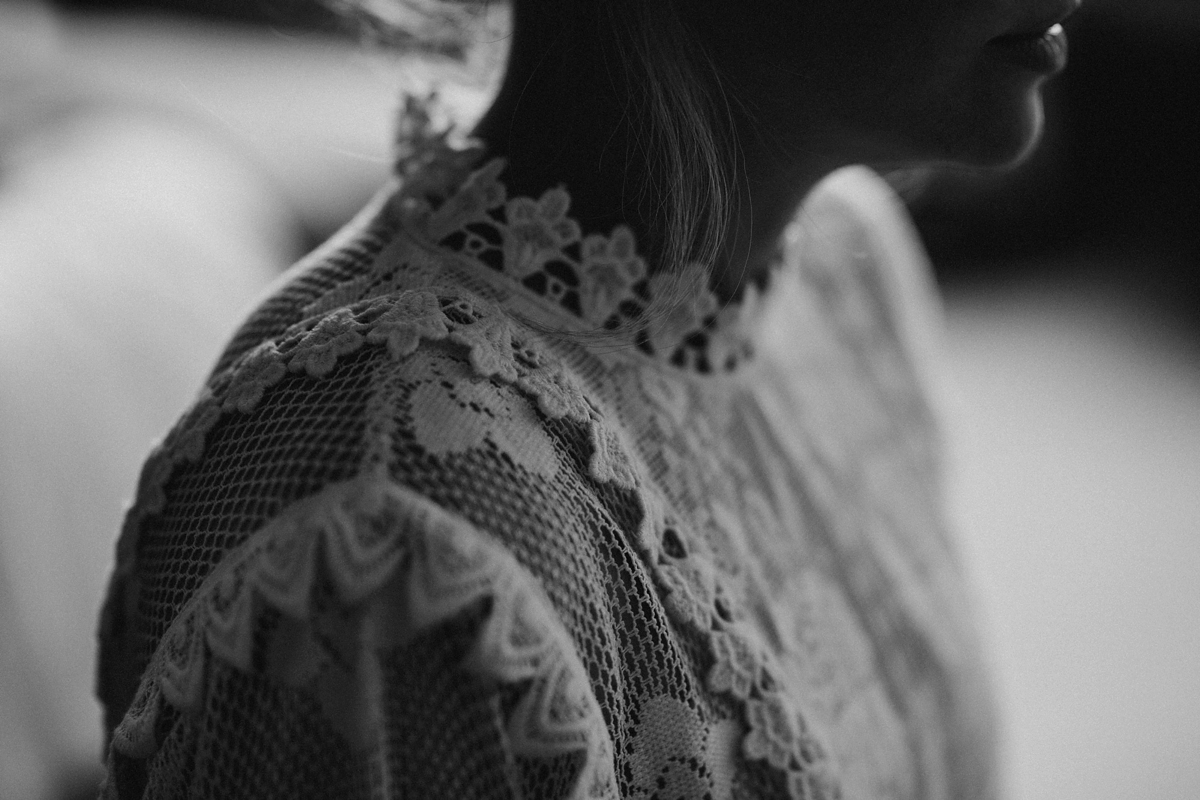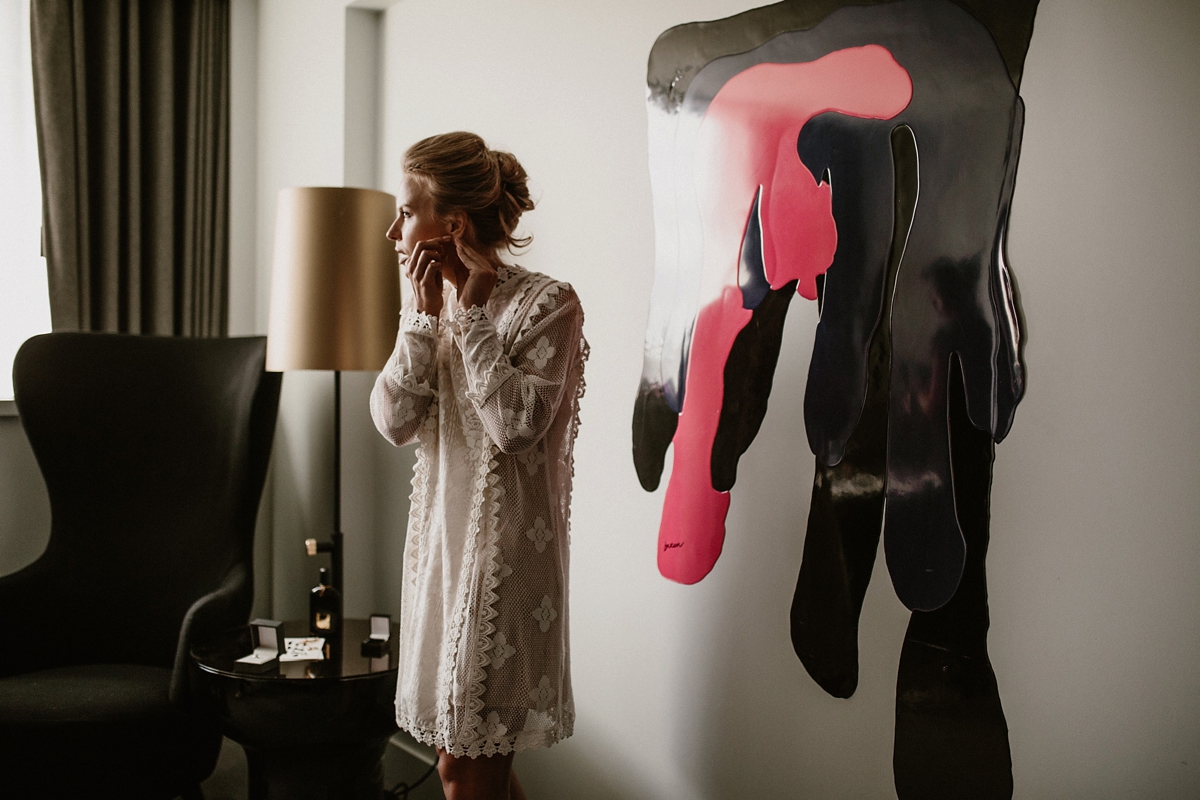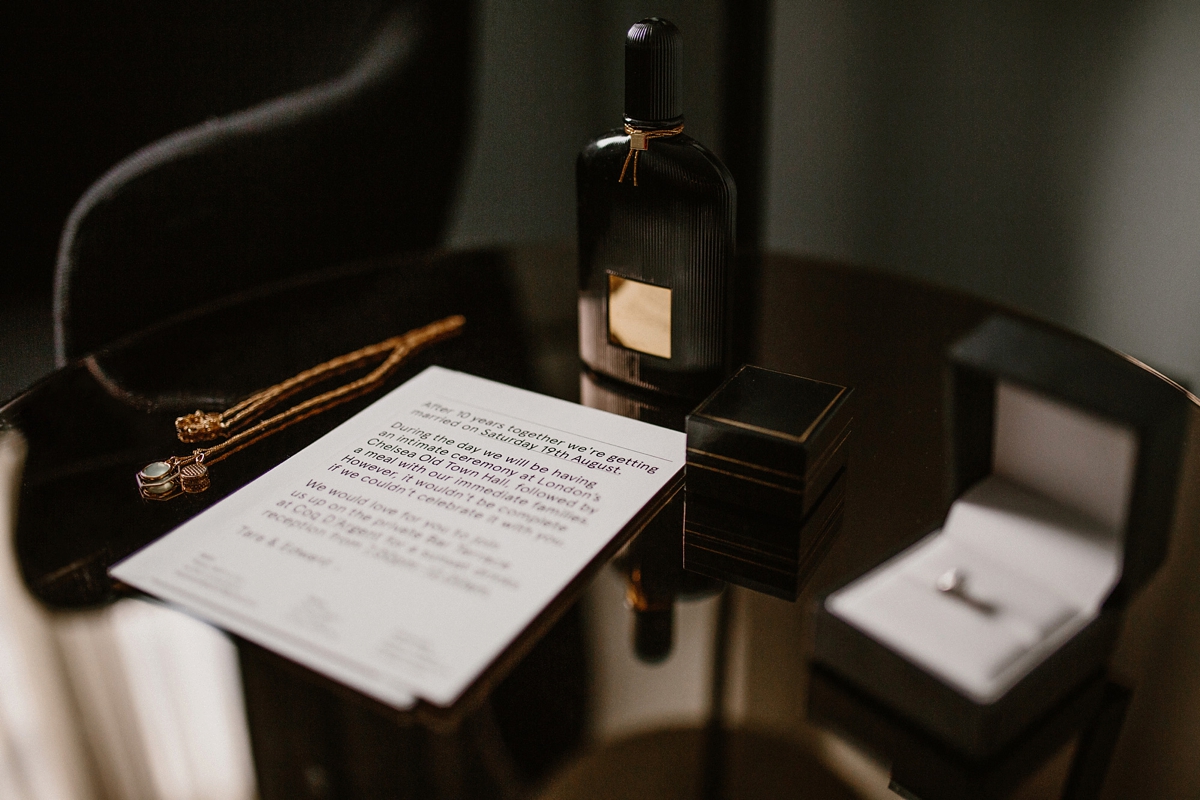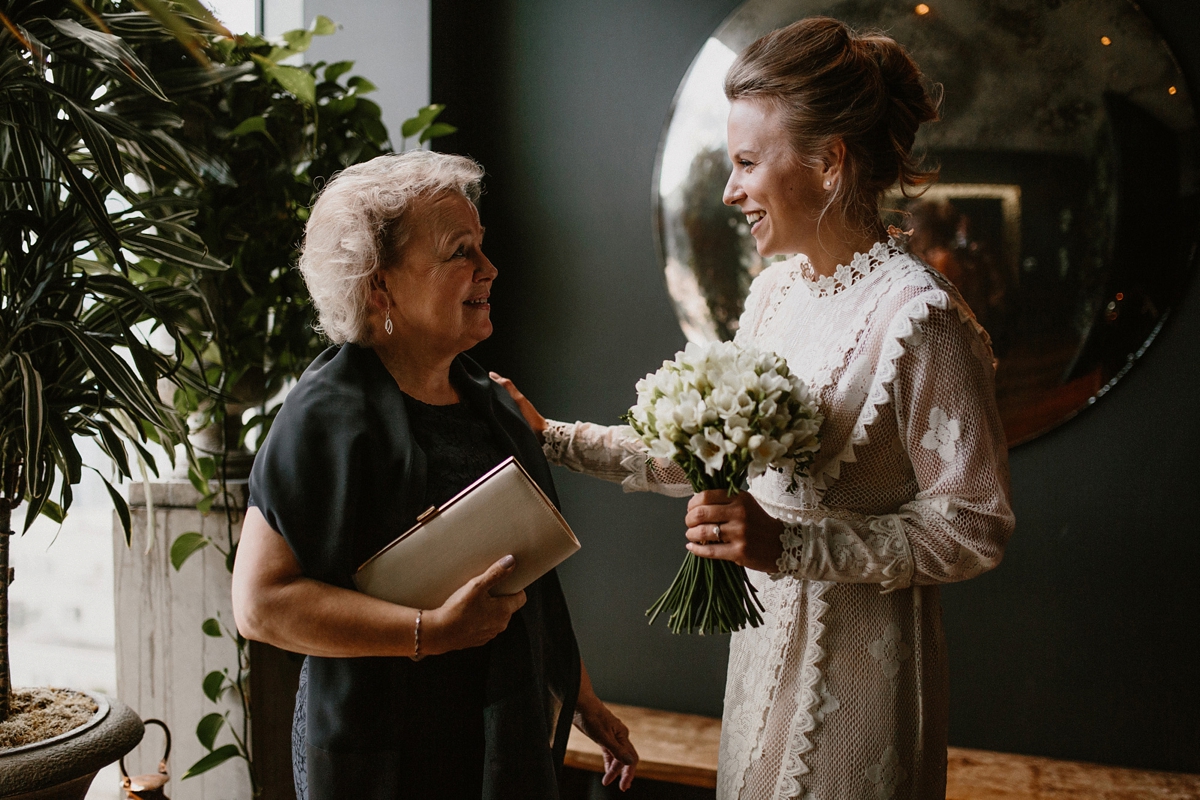 Tara finished her look with an absolutely beautiful all-white bouquet comprised of the loveliest Freesia, from Wild About. Simplicity at it's finest.
"I had a bouquet made up just of freesias as these were the flowers my Mum had in her bouquet.  The scent will always remind me of our special day."
"Edward turned thirty in July 2015.  As a surprise, I had given him an envelope containing a surprise holiday to Thailand for that year, but in November.  In the thought that we were going to be away for his actual birthday, he couldn't wait any longer, so Edward proposed to me in the living room of our apartment in London (ring and all)."
"It was a total surprise and good timing too as the rest of the family were waiting down the road for the surprise birthday meal to commence.  After enjoying the engagement period for two years, we then decided to get going with plans in January 2017."
Edward wore an elegant, grey two-piece suit from Richard James which he wore with shoes by Paul Smith. I adore the Freesia buttonholes worn by the groom and his groomsmen, everything is so elegant.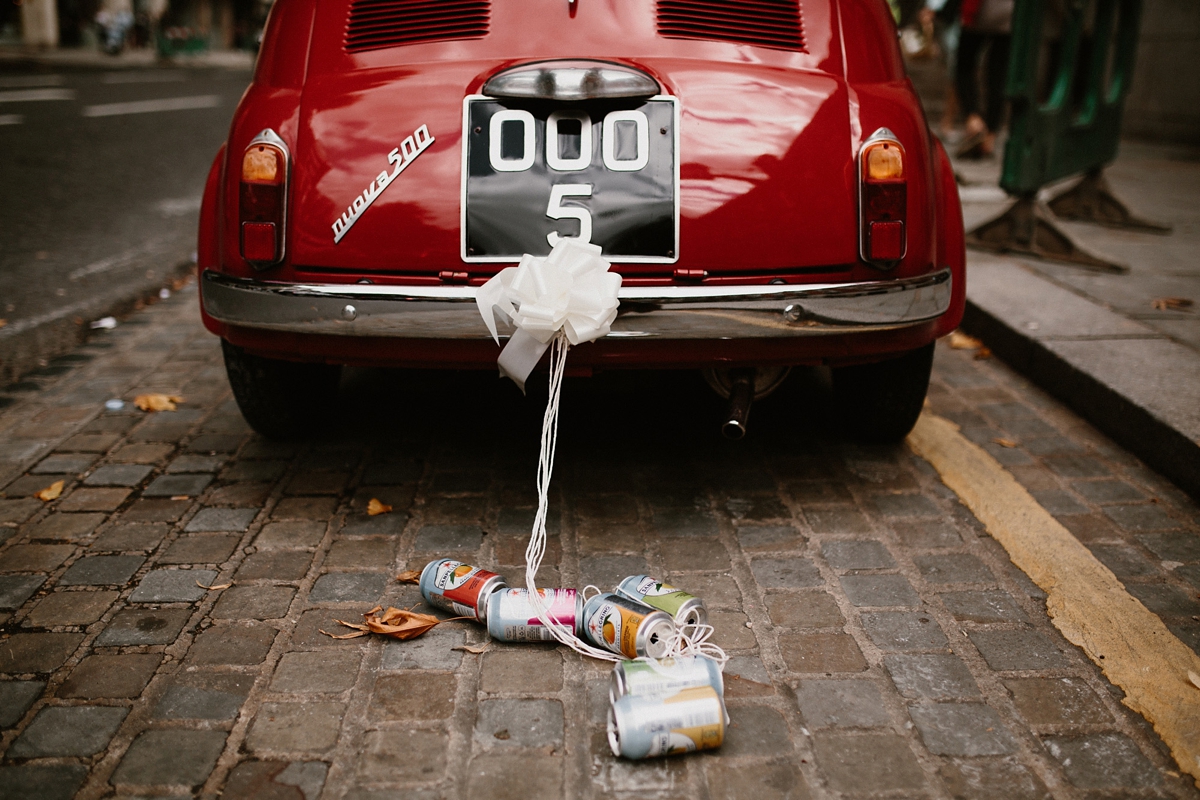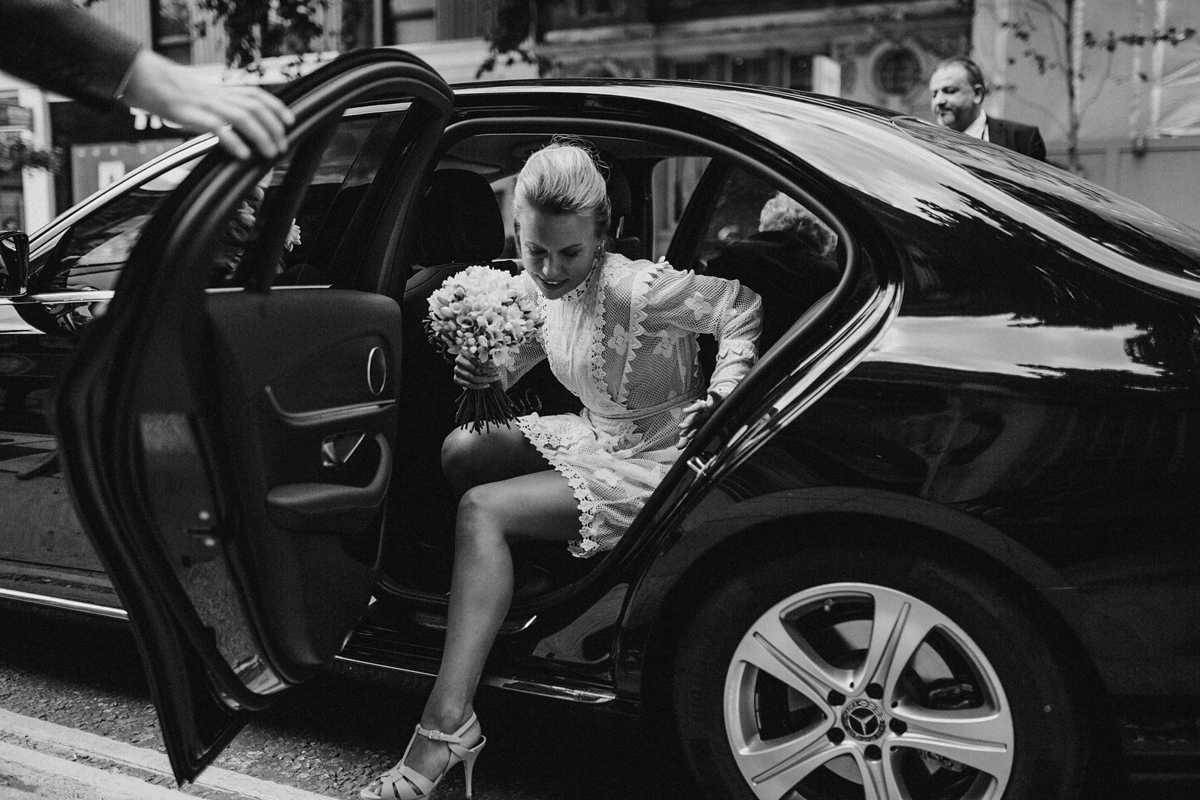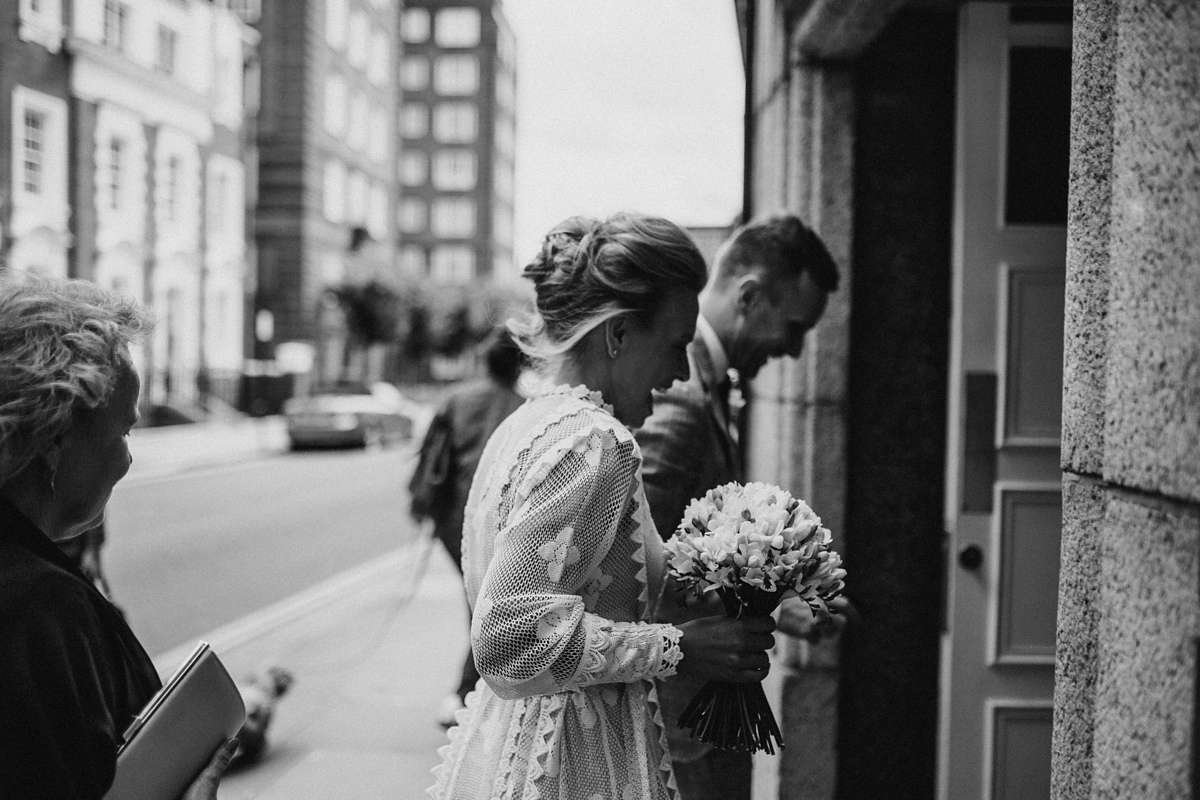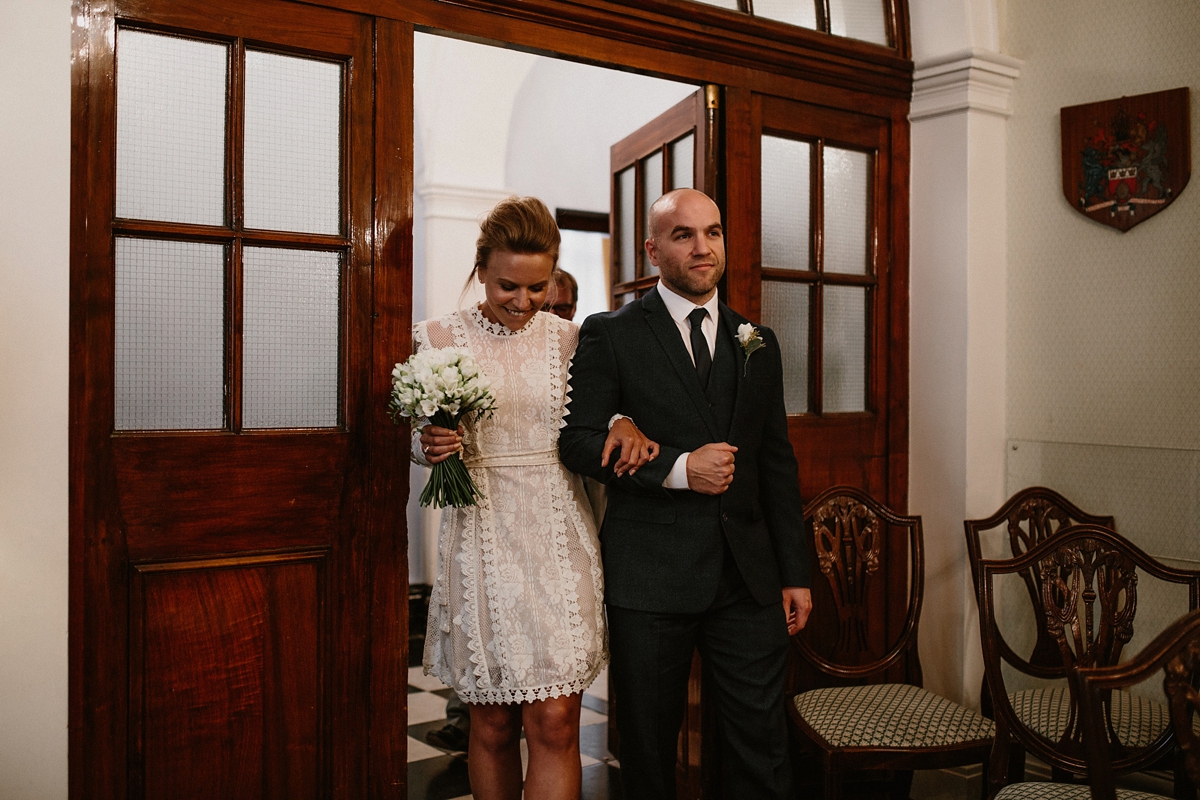 Tara was accompanied down the aisle by her proud brother to 'Hey Now' by London Grammar.  (I didn't know this song so I googled it, and its so beautiful!)
"Our Niece, Milly, read 'On Your Wedding'.  The minute we read this reading, we felt connected to the words."
To complete their vows, Tara and Edward exchanged rings from Mark Milton.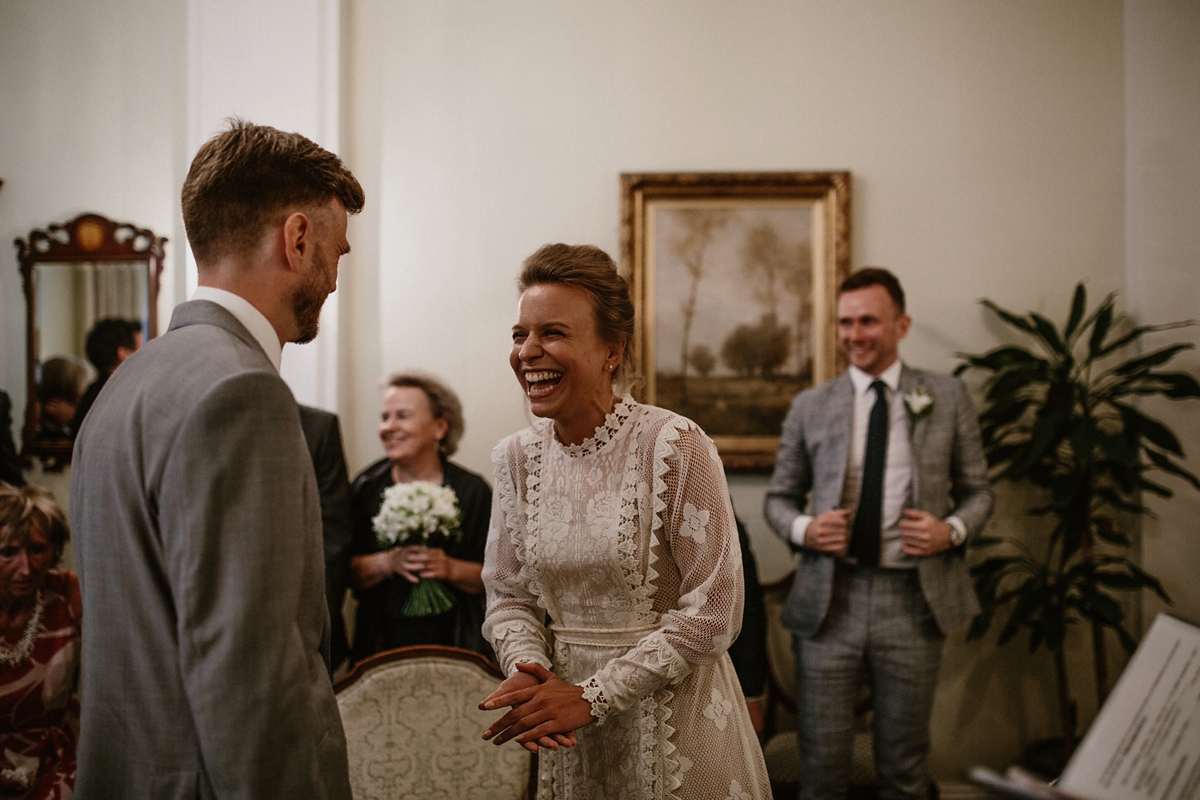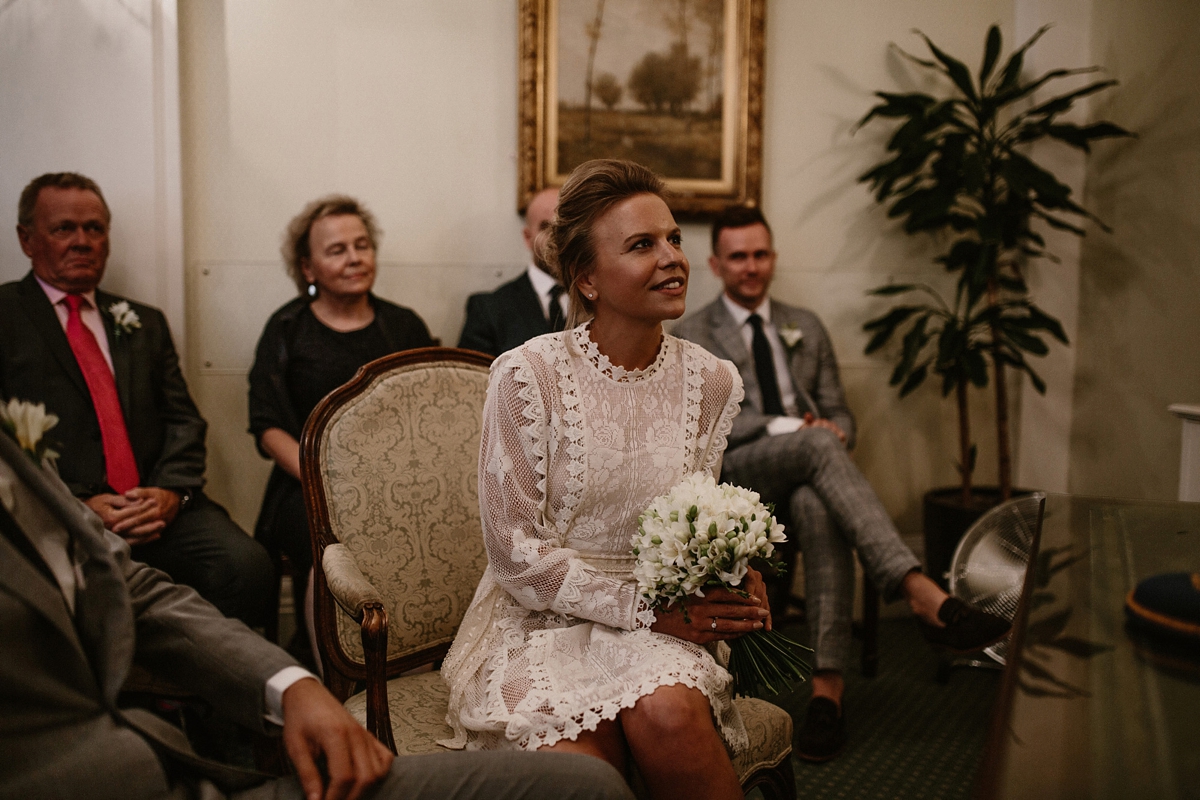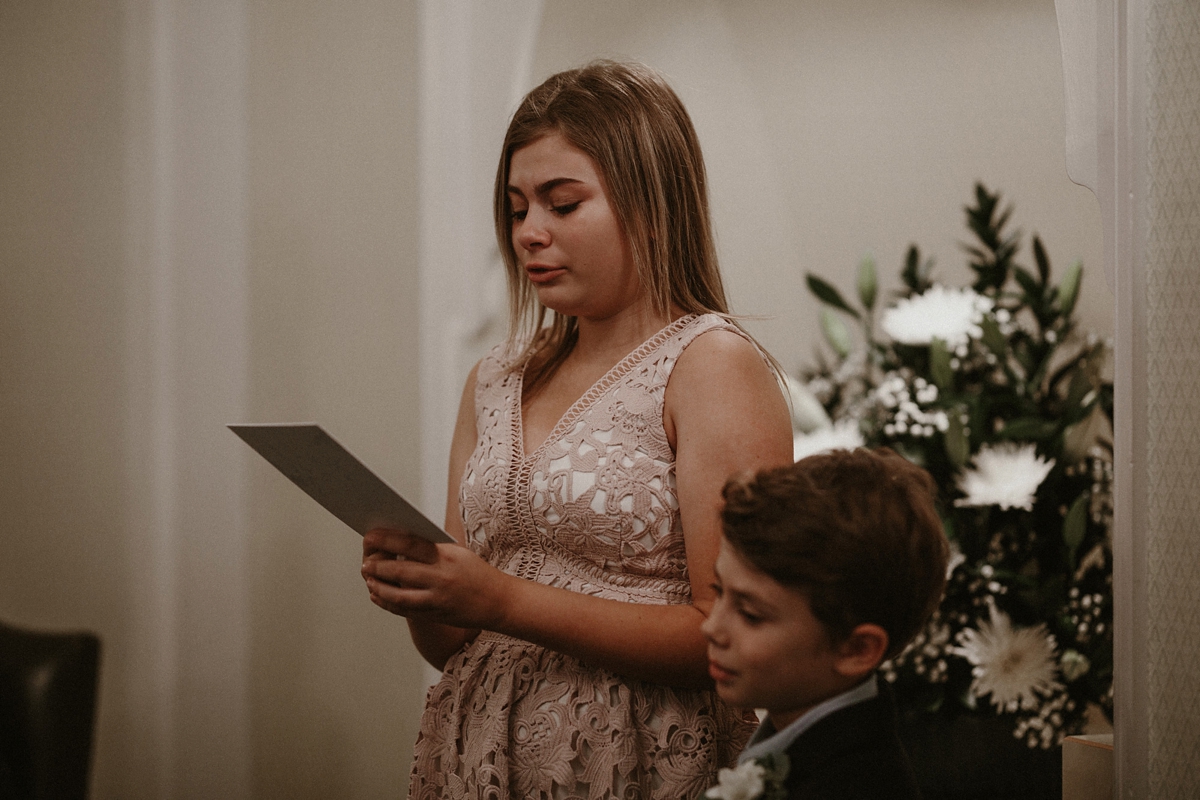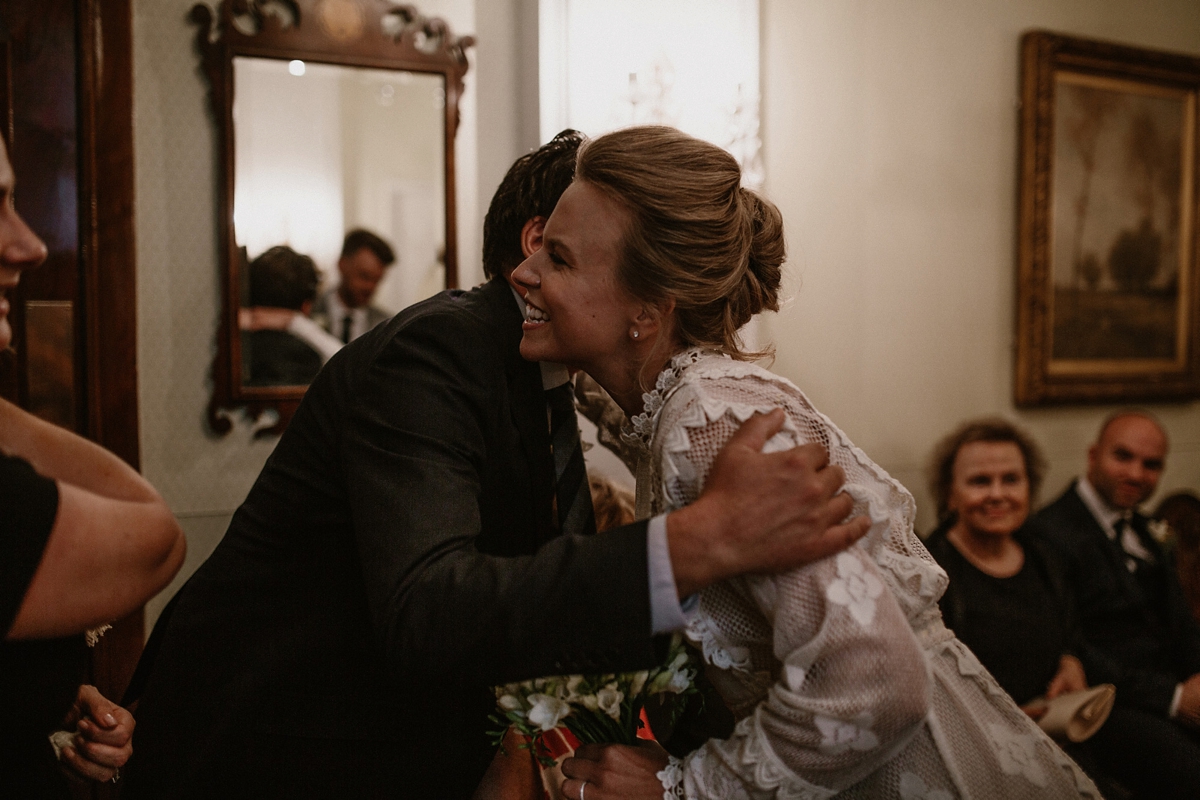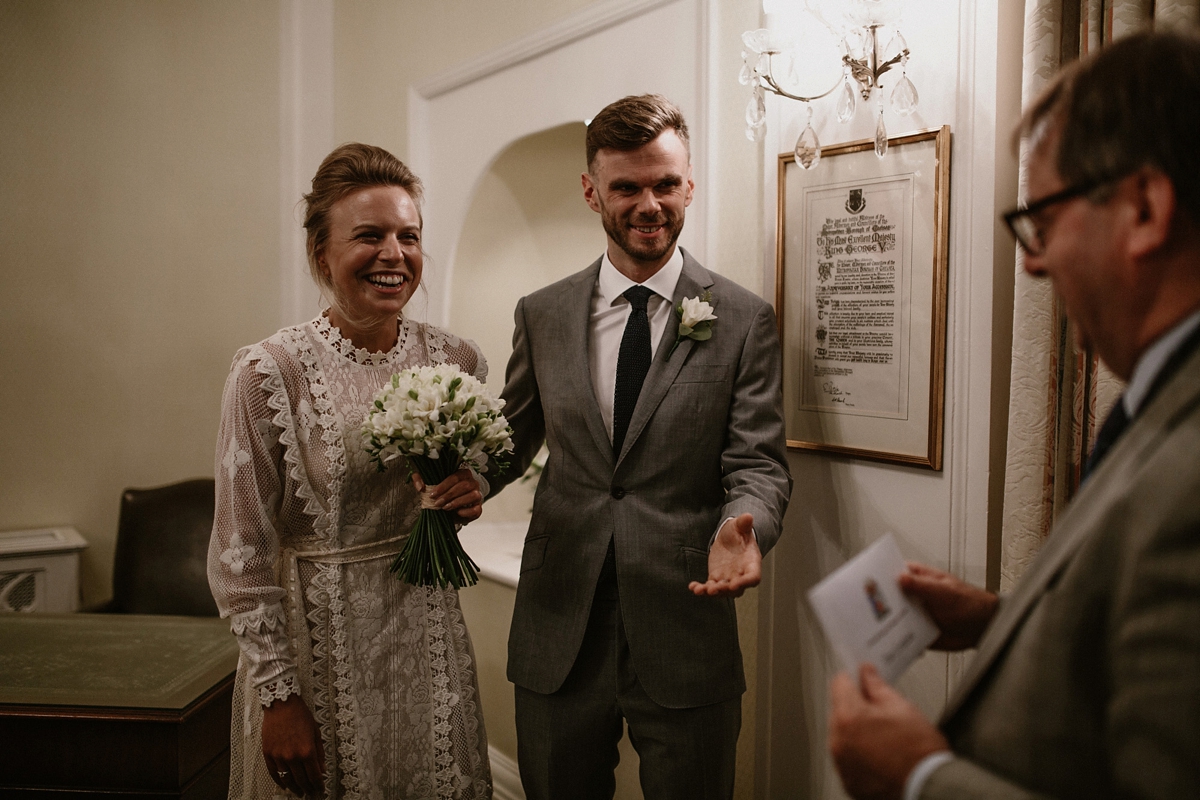 This lovely, informal wedding day was captured beautifully on camera by Ash Powell, whose natural style worked perfectly with the aesthetic of the day.  I'm thrilled to welcome Ash to Love My Dress.
"Ash was so professional on the day.  I can't even remember her being there sometimes, which is what you want in a wedding photographer.  Ash managed to capture every single memorable moment, and in a beautiful way!"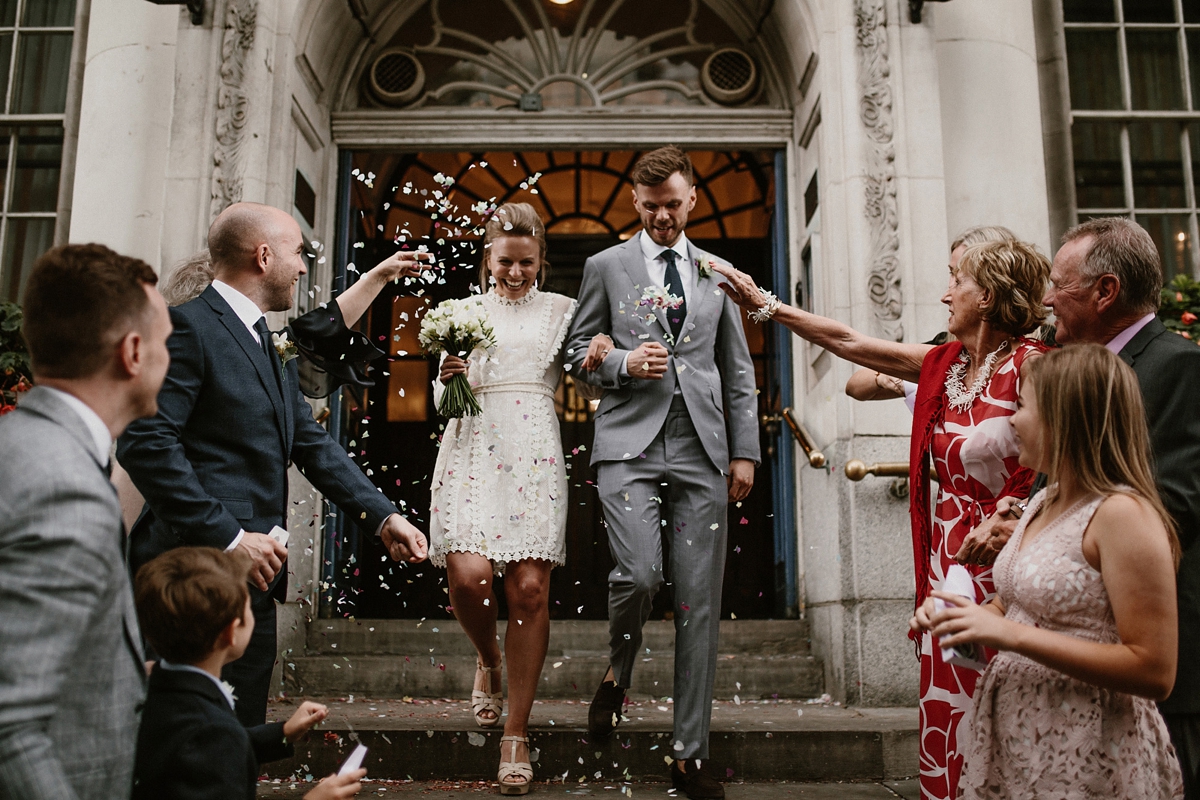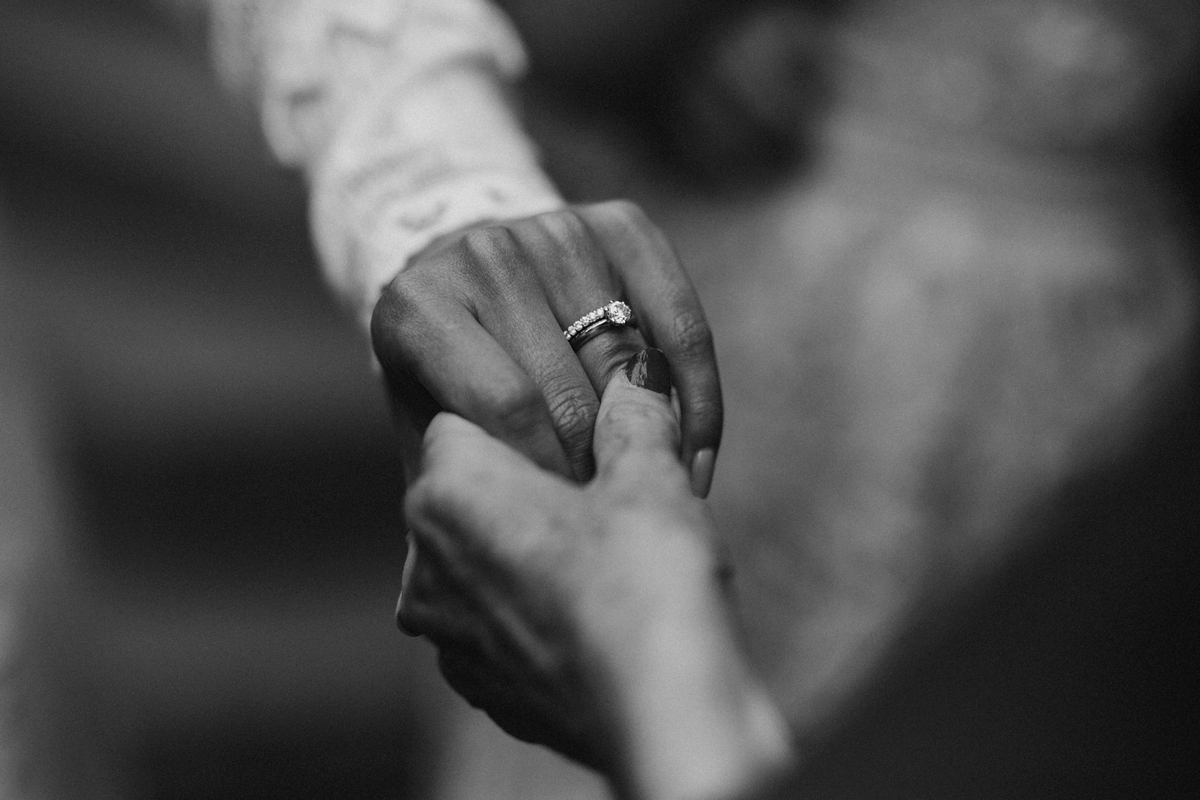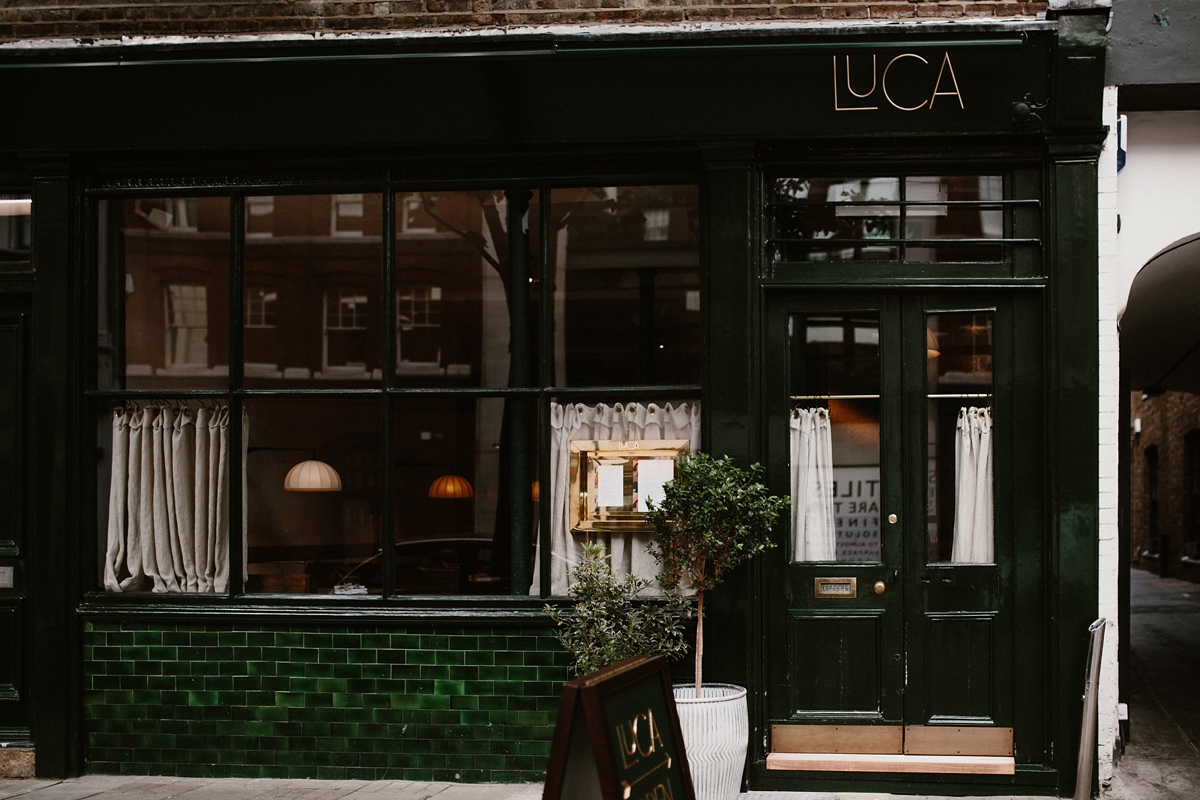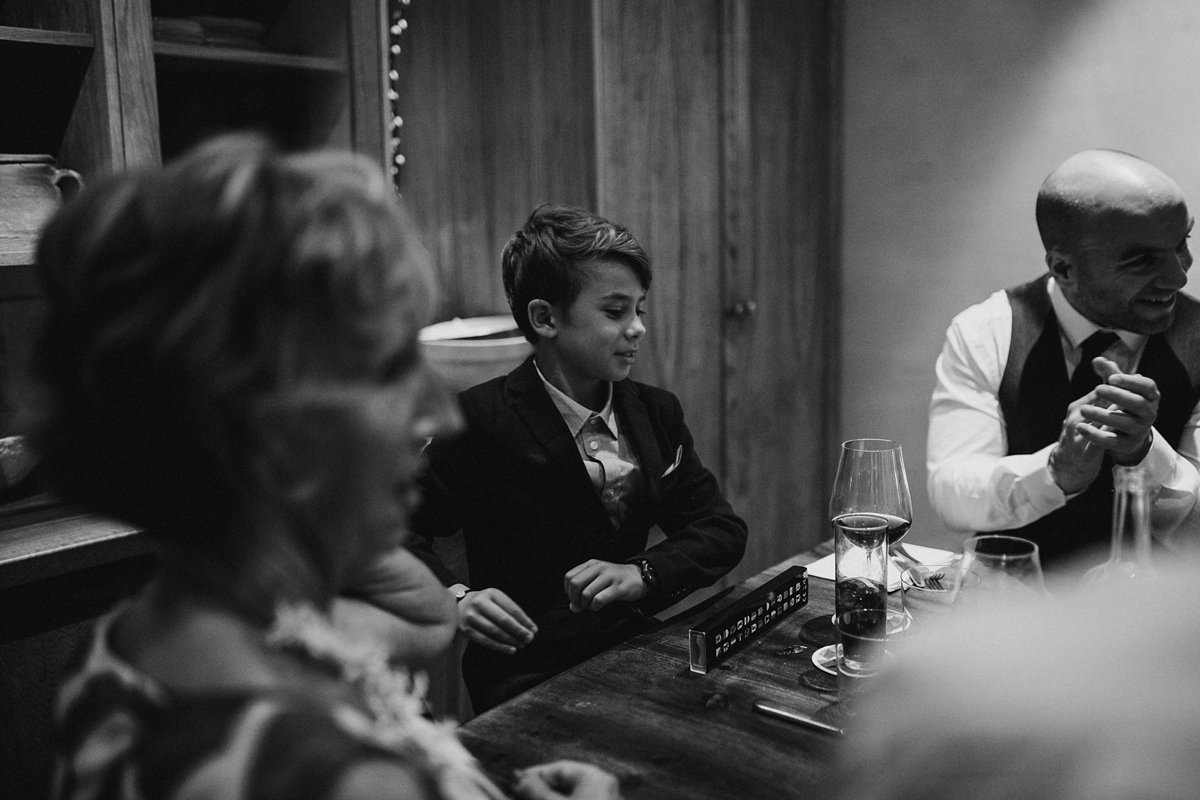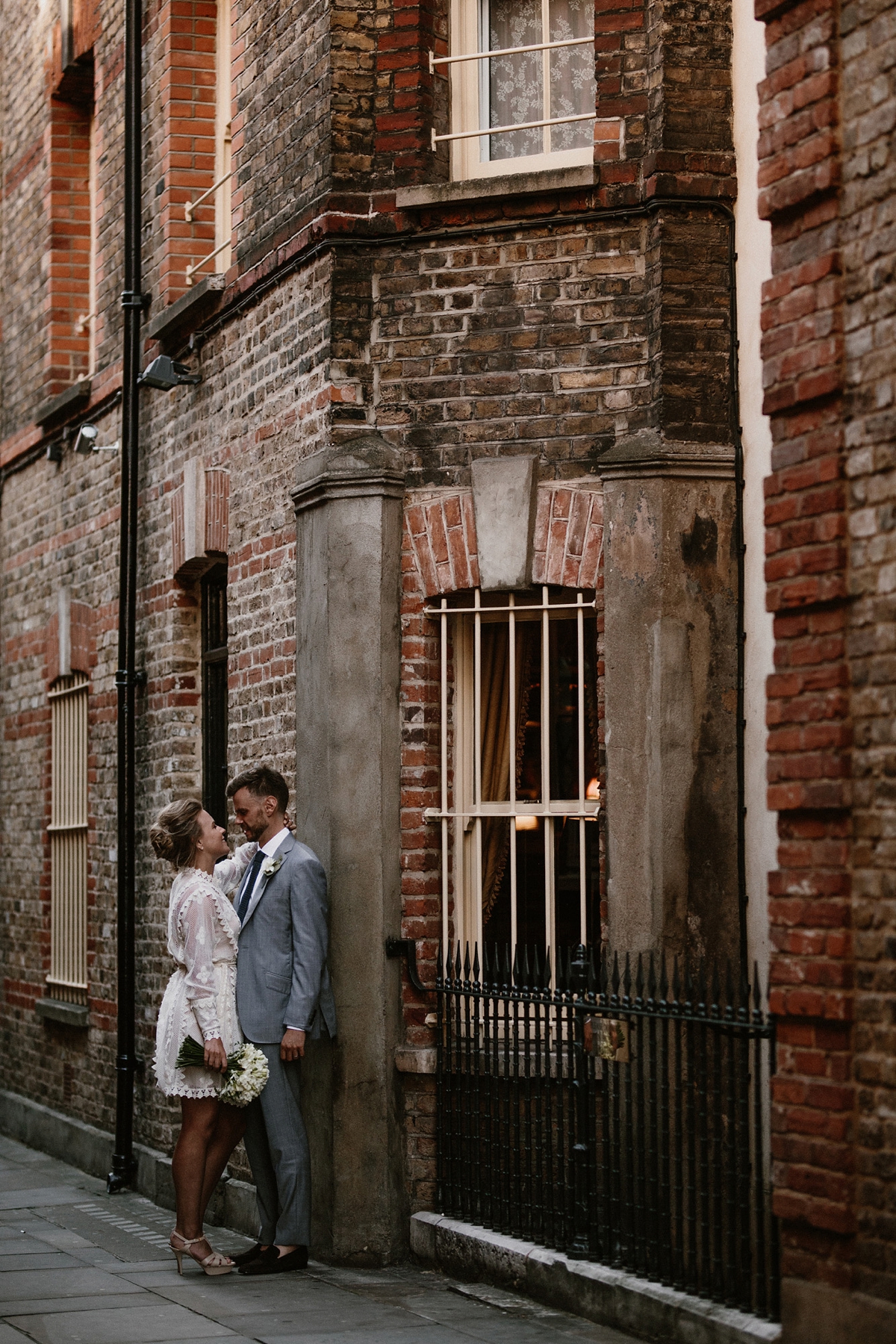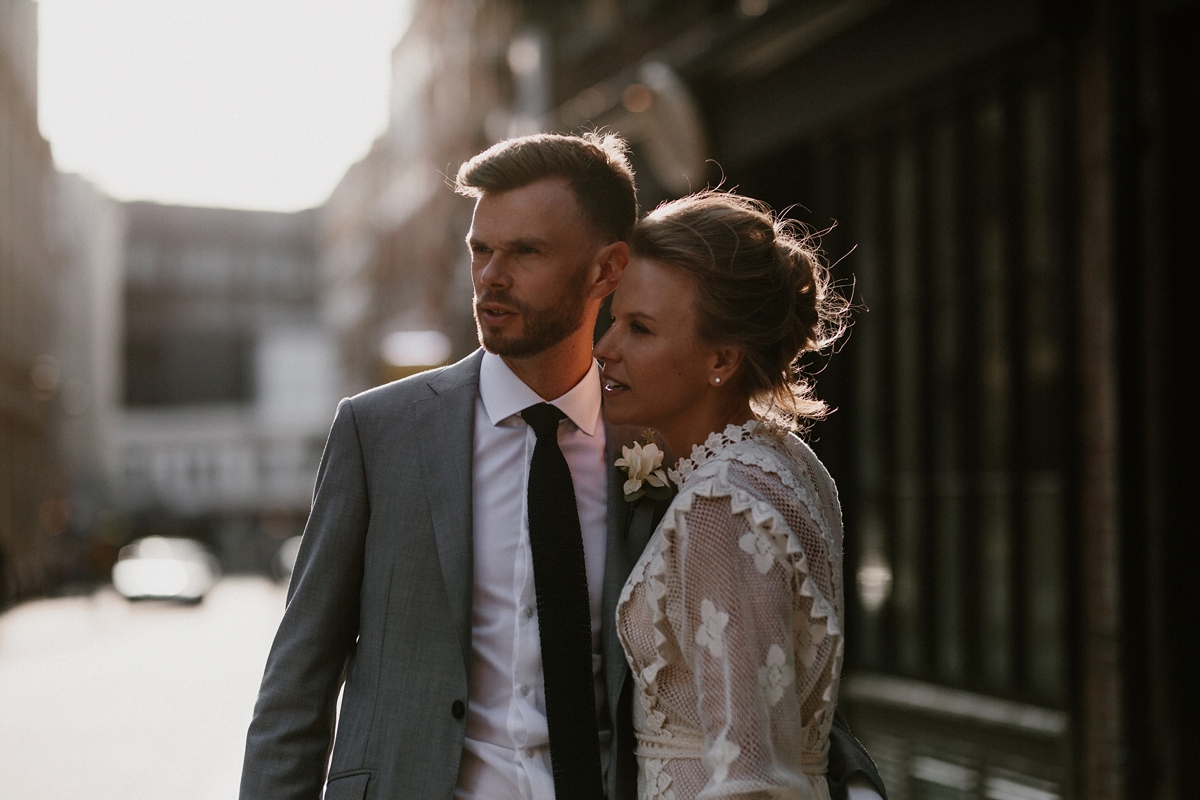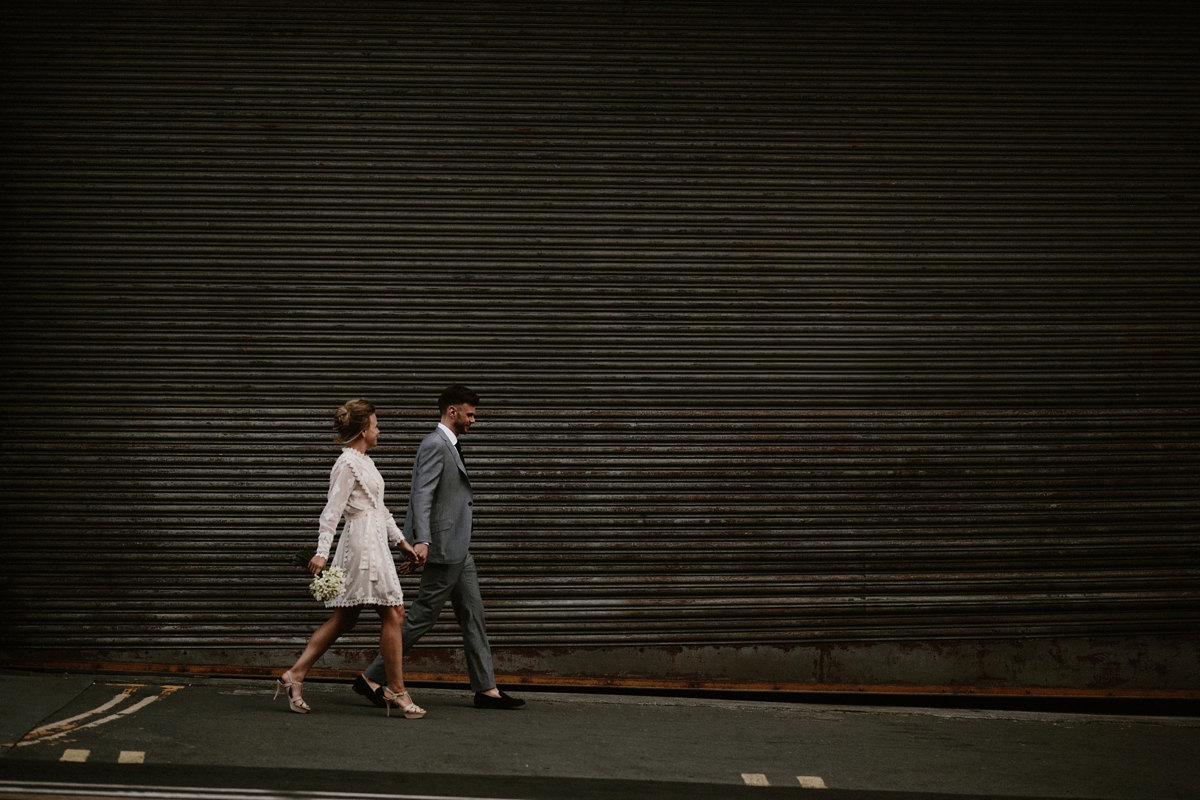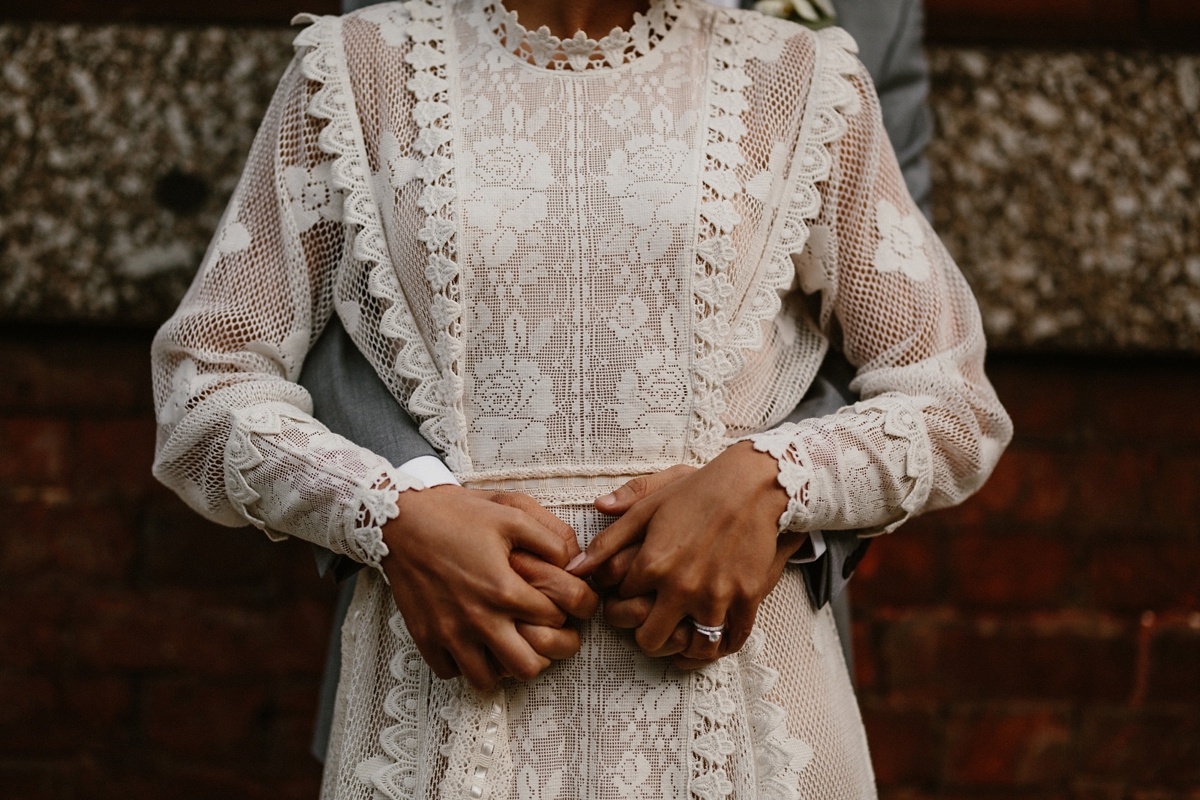 Words of Wedded Wisdom
"Having less made a much bigger impact.  We had less to worry about on the day, meaning we were able to enjoy every single minute and be present with all of our guests."
"Having less on the day also meant we were able to financially invest more in the details we did have."
"We loved how the day was broken up.  Being able to spend most of the day, intimately, with our immediate family was amazing.  Starting at Chelsea Old Town Hall, followed by an incredible dining experience in the stunning private dining room of our favourite restaurant, Luca, in Clerkenwell, to then arrive at a new venue for a drinks reception with the rest of the people we wanted to celebrate with."
Huge thanks to Tara and Edward for sharing their beautiful fuss-free day with us all today.  Does a 'less is more' wedding appeal to you?  Take a peek here for some inspiration, or here for some more weddings with a bride in a cool short dress. One of my all time favourites, is this wedding which I remember reading when first starting to read the blog.  If you don't fancy a lot of material, like a more laid back look or want to recall 1960's styles, a short dress really can look the business.
Happy reading,
S x