Good morning lovelies! Hopefully the sun is shining where you are and you're enjoying the beginnings of what I hope is going to be a scorcher of a summer. Today we have a gorgeous wedding, taking place in a very grand location steeped in history.
With a mix of cultures and traditions too, it's always lovely to see how our brides and grooms incorporate their own personal heritages and practices into their day, and today's couple got the balance just perfect. So without further ado, let's get to it shall we? Kathrene and Dan were married on a beautifully sunny bank holiday weekend on 26th August 2017 at the grand and distinctive Fitzwilliam College in Cambridge.
"This was where Dan went to university and we wanted somewhere we felt we had some history with or connection to, as well as it being the perfect balance of both our needs. We wanted an outdoor wedding ceremony and the lawn in front of The Grove (the building at the centre of the college that used to be Charles Darwin's widow's home) was incredible and special. The wedding breakfast was served in the College Hall where we had so much natural light from the high ceilings and windows. We wanted the atmosphere to be laid back and be able to talk to our family and friends who we haven't seen in nearly a year after we moved to Hong Kong!"
Video by Film Our Day
Kathrene wore in an utterly stunning caped dress by Odylyne The Ceremony, and a flower crown made by her florist Penelope Mercer.
"I had come across images of this dress whilst browsing on Instagram and I instantly fell in love with it. I loved how it was so free and flowy and it wasn't a conventional wedding dress. I also loved that I could have two looks with it. I wanted something different for the evening party so it was literally perfect."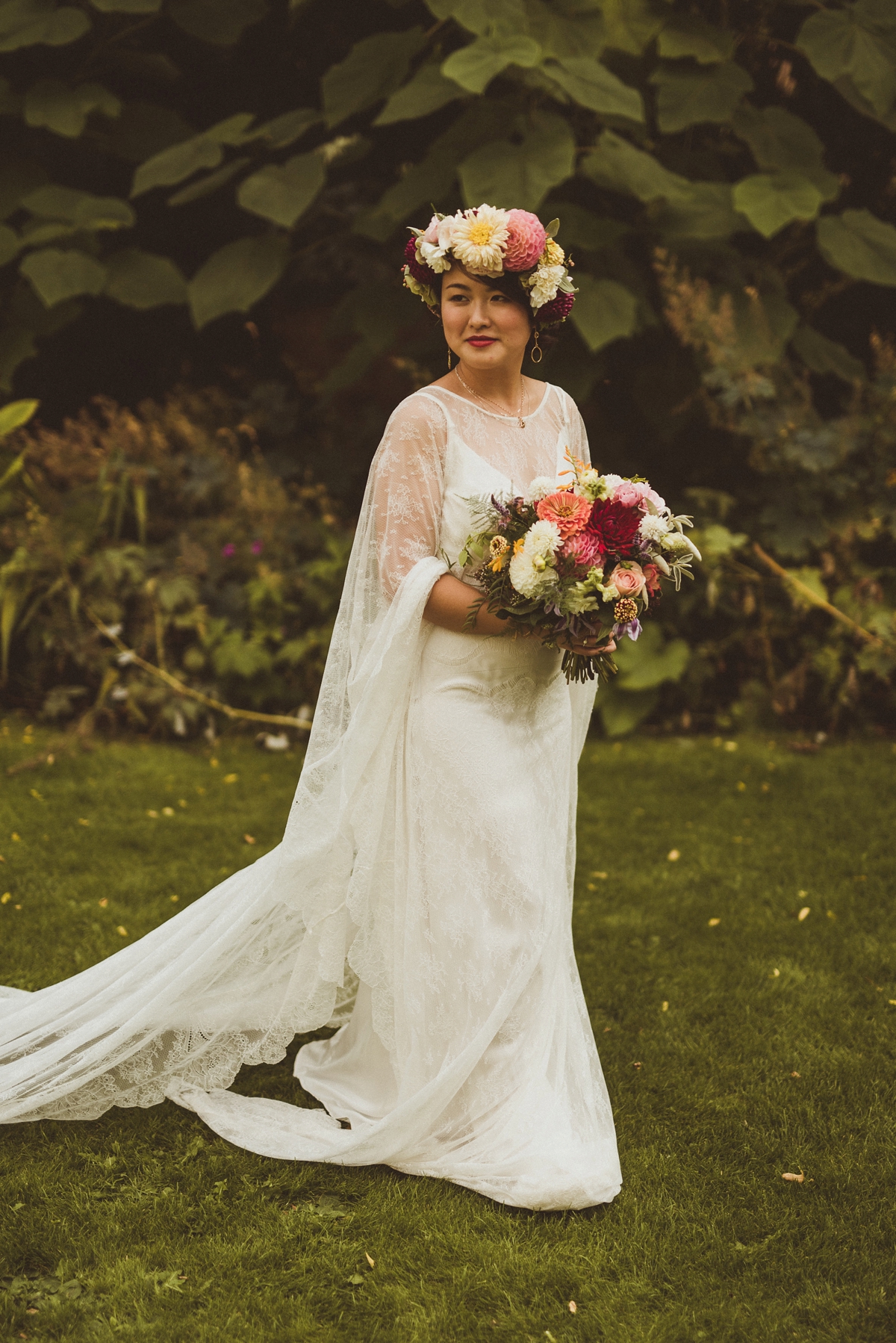 "The trouble was however, that there were no stockists in London where I could try it on so I kept looking for something similar and I was never into anything too structured or traditional. I tried on a few dresses but none of them felt right. I decided to take a risk and even though I had never tried the dress on or seen it in real life, I emailed Stephanie White, who is the founder and designer at Odylyne The Ceremony, and she made my dream dress for me!""We met back in London over five years ago at a mutual friends housewarming party. We then swapped numbers and the rest was history! He proposed on our second holiday to Hong Kong just over two years ago, before we moved there, in my uncle's restaurant."
"It was actually on his birthday and we had organised my family to have dinner together and booked a private area of the restaurant to celebrate. Little did I know that he had learnt how to ask Will You Marry Me in Cantonese, and only told my sister and brother-in-law that he would propose on the night too."
"He made a thank you speech at the beginning of the dinner and then diverted his attention to me and asked me to marry him! It was a very touching moment and to have my family there too was very special."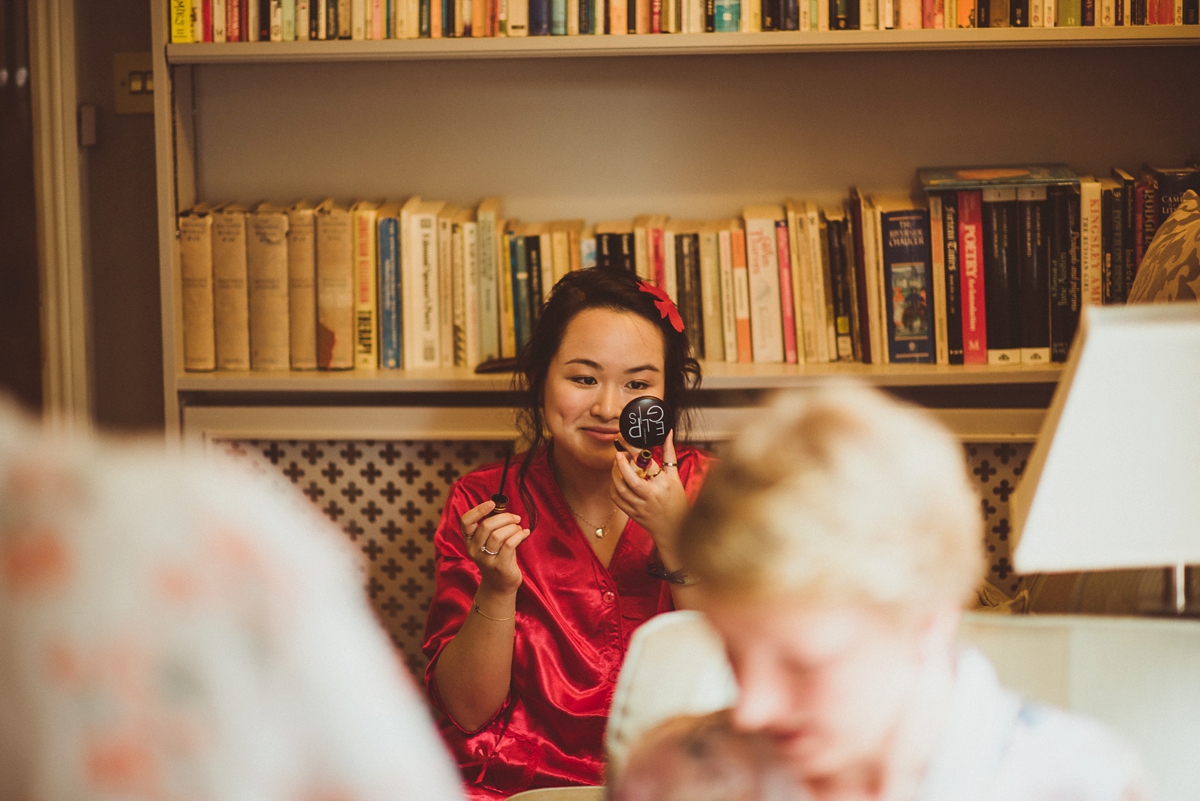 For the Chinese tea ceremony, Kathrene chose to wear an eye-catching and extremely gorgeous red lace dress made bespoke for her by a Hong Kong based dress-maker named Bauhinia.
"I had it tailor-made and incorporated lace into the top half to make it less flat looking. Red is traditionally worn by the bride during the Chinese tea ceremony so I chose a dress with a modern shape but with traditional touches such as the red lace and sequins."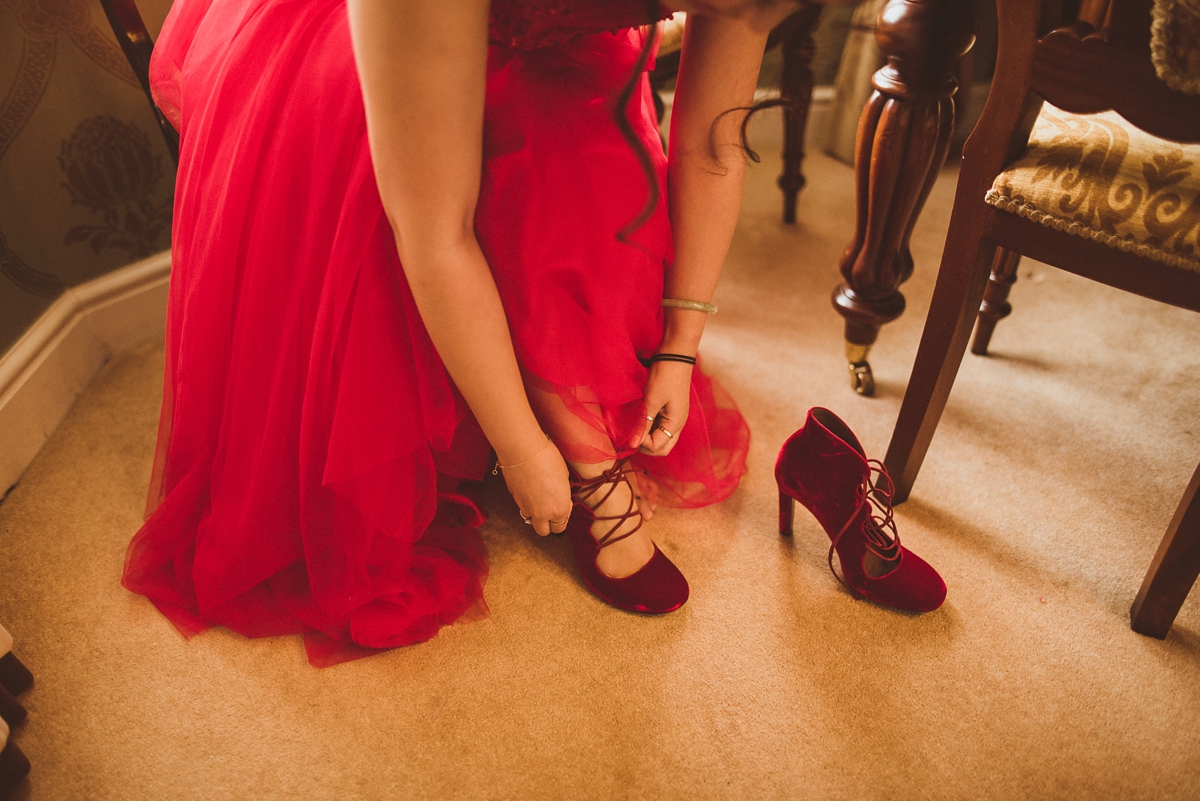 "I also wore a combined fragrance of mimosa and cardamom and wood sage and seat salt colognes from Jo Malone. My bridesmaids gifted me a Jo Malone hand massage pampering session and bespoke perfume for my wedding. Every time I wear it now, I get whisked away back to our wedding day – it's amazing!"
"My daytime earrings were from Wanderlust + Co and I wore rings from a few designers including Wanderlust + Co, Chow Tai Fook and Vita Fede. The rest of my jewellery included a star bracelet by Rosa de la Cruz, a hand bracelet by Wanderlust + Co, and necklaces from Dogeared and Pia Hallstrom. And to finish the look off, my shoes were fringed, embellished sandals from Mabu by Maria BK."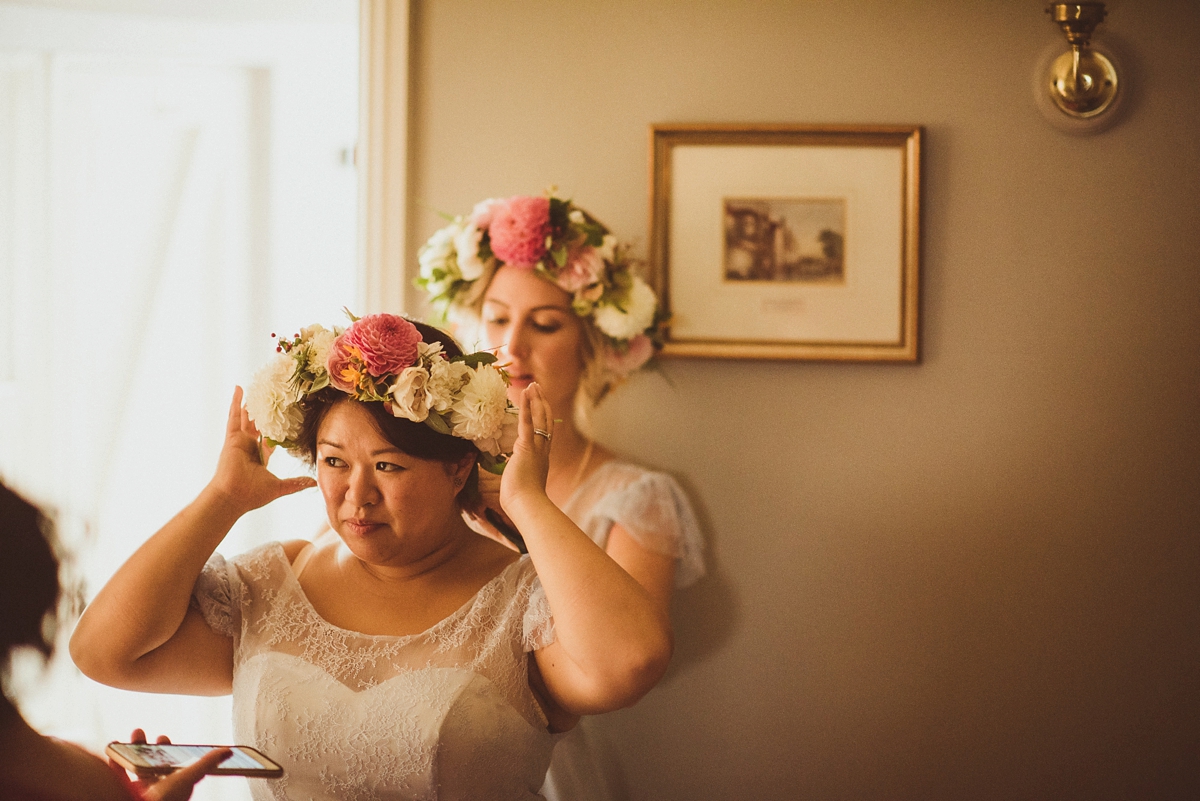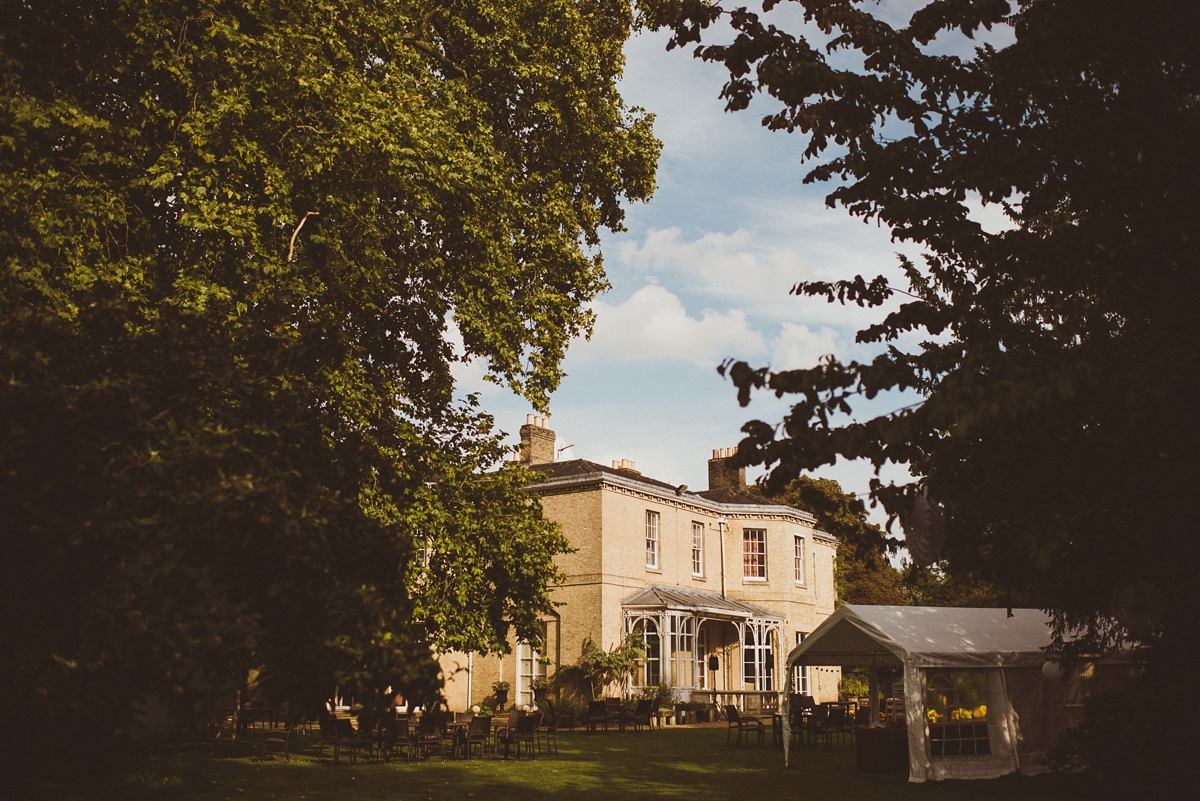 Dan proposed to Kathrene whilst on holiday in Hong Kong, a country they eventually decided to move to, settle down and make their home.
For the grooms look, he also chose two outfits; a light grey 3-piece suit made bespoke by Sam's Tailor based in Hong Kong for the Chinese tea ceremony, and a blue 3-piece Ted Baker suit with matching white and blue tie for the outdoor western ceremony.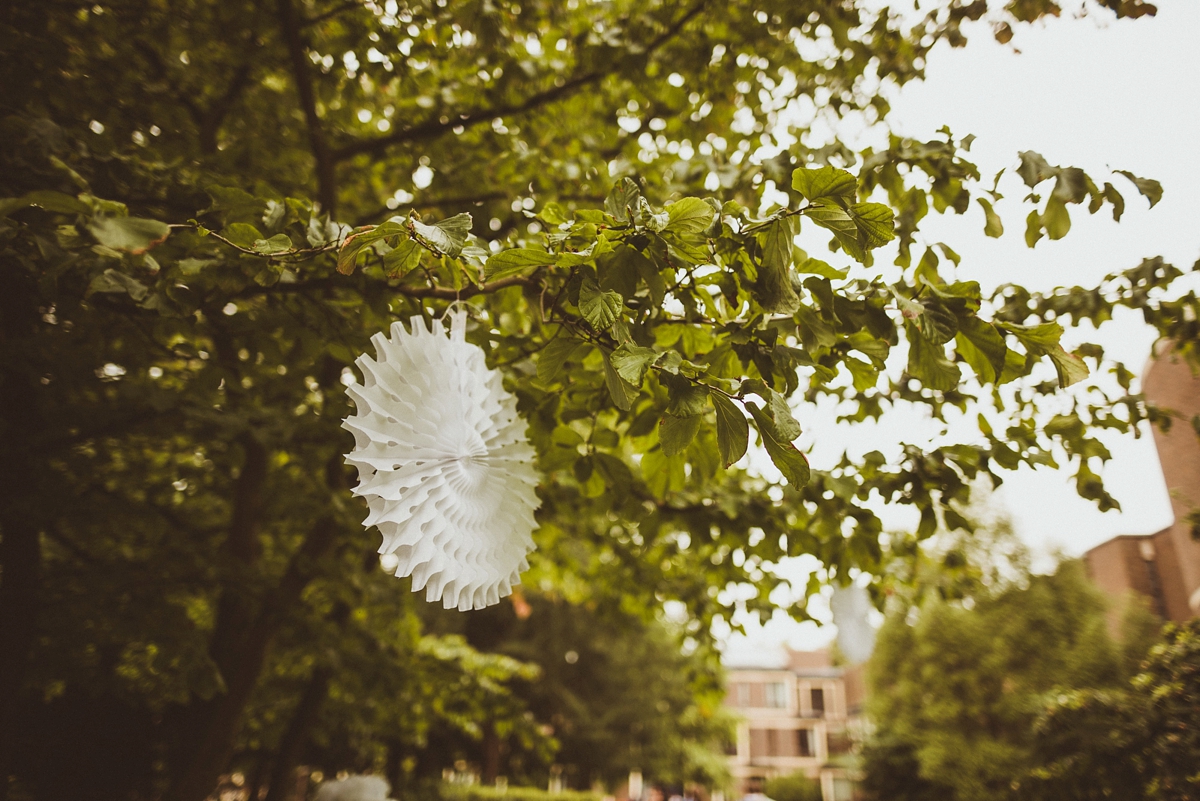 Without a particular theme for the wedding in mind, the couple instead opted for lots of natural florals, using the beautiful grounds of the venue as a stunning natural backdrop.
With Kathrene's heritage being Chinese, they also included lots of nods to traditional Chinese wedding practises, before embarking on a traditional western ceremony.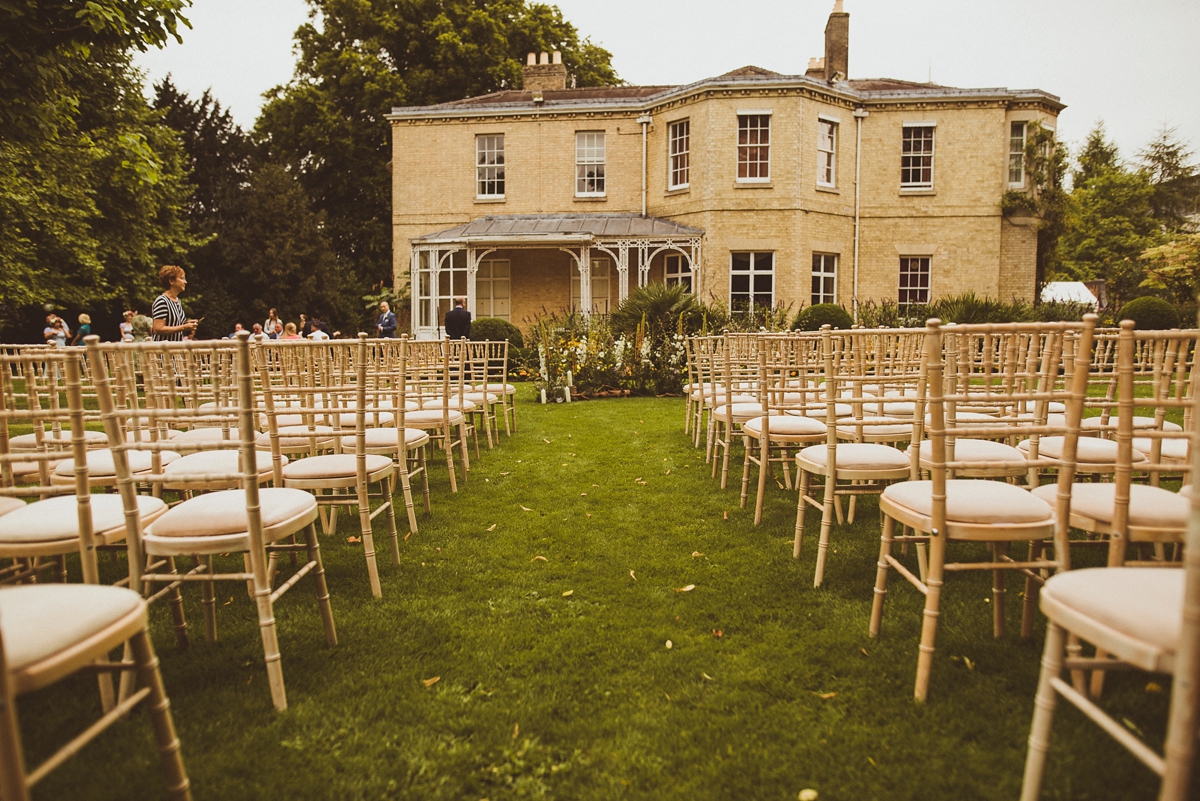 "We didn't have a particular colour palette or theme that we wanted to base our wedding on. We're both so laid back and didn't want to have so many restrictions on what we could include, we just wanted it to be effortless and fun. As I'm of Chinese heritage I wanted to include some of the Chinese traditional wedding practises so we included a Chinese tea ceremony on the morning of the wedding, which is where the bride and groom serve tea to each elder family member and in return, are blessed by their elders and given a gift."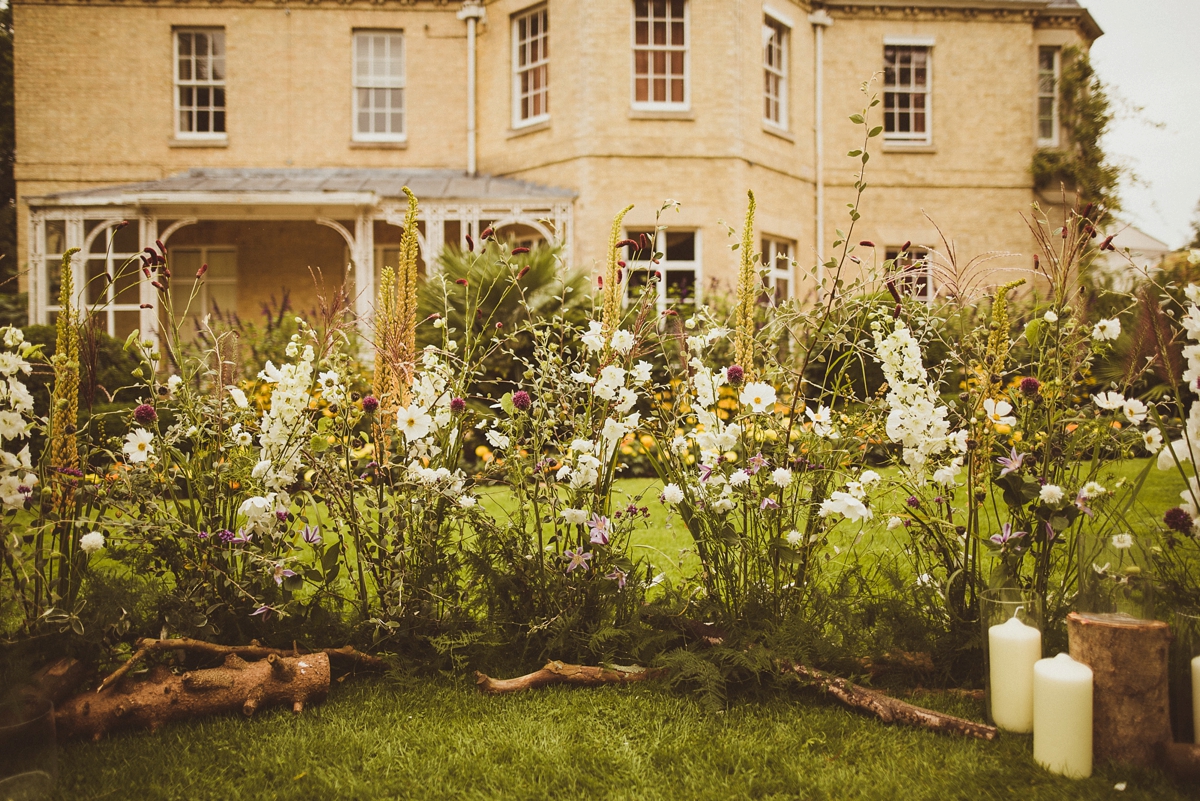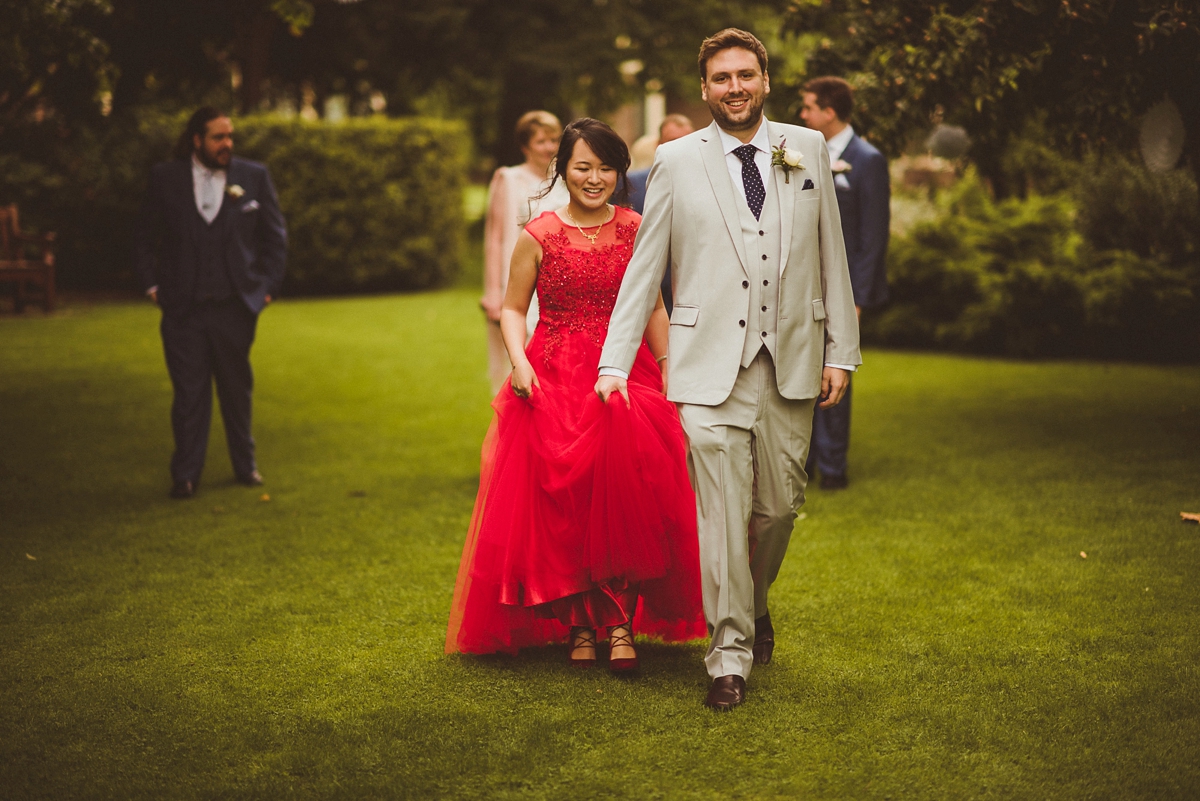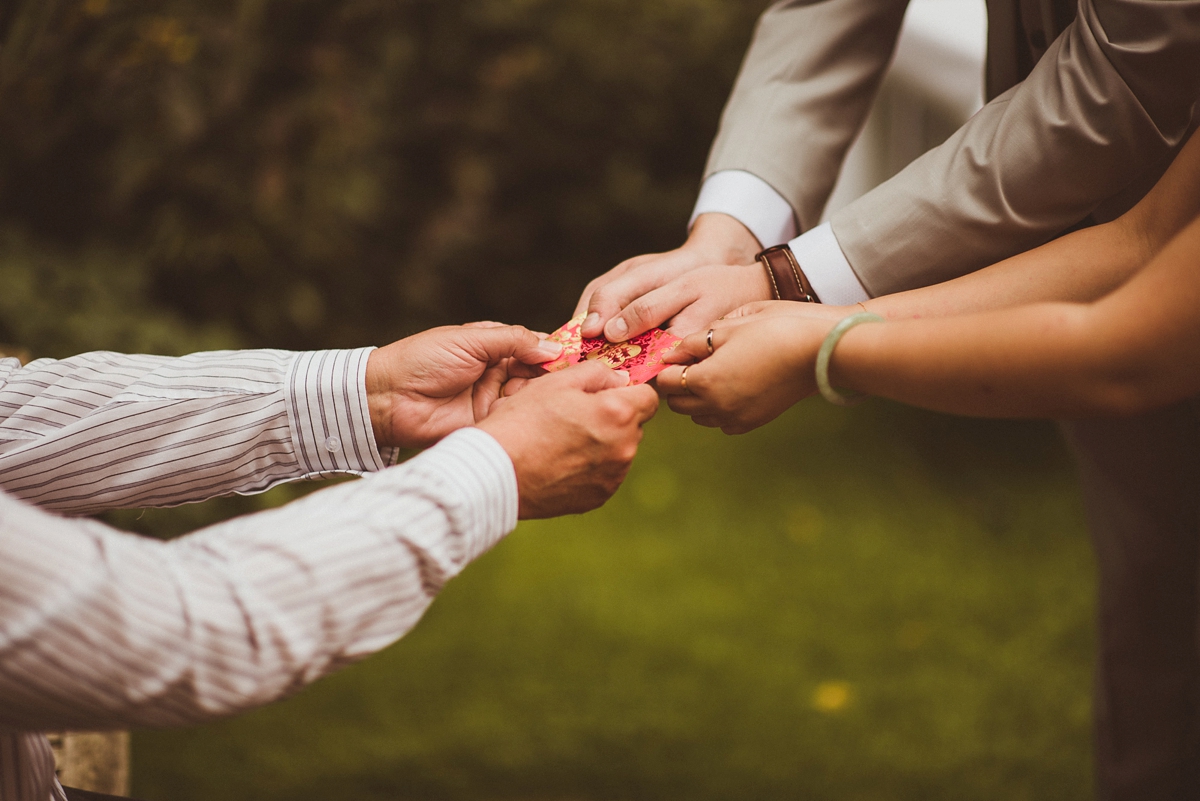 Following the tea ceremony, the couple opted for an outdoor western ceremony officiated by Dan's granddad Mathias Cass, who turned 91 years old the day after the wedding!
"We had already done the legal marriage paperwork beforehand and neither of us are religious so didn't require a chaplain or priest. It was perfect to have granddad who knew us both so well to do it for us and it meant a lot to him and us."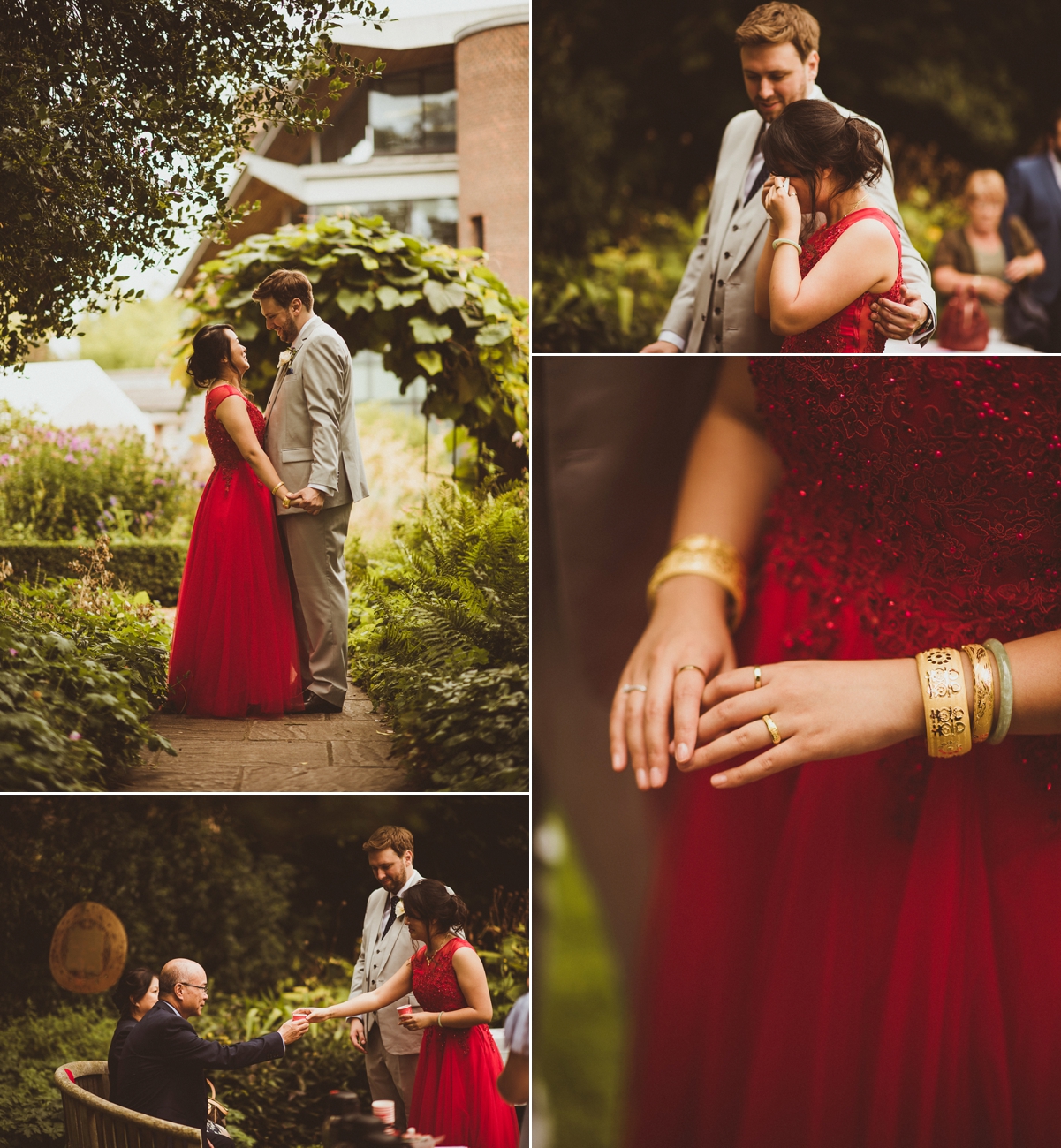 Capturing the beautiful moment on camera was London-based destination wedding photographer Matt Penberthy.
"Matt was honestly the best photographer that we could have asked for! He is so passionate about his job and friendly with everyone. There were so many photos where we thought how and when did he get there?! He was like a stealth ninja and was literally everywhere and took the most beautiful and honest snaps. We are so thankful that we had Matt there to help us capture all of the happy and emotional moments of our big day. He worked so hard and was such a joy to have around."
"My talented friends Rachel Clarkson and James Smith captured our day on video for us too, and have their own business Film Our Day."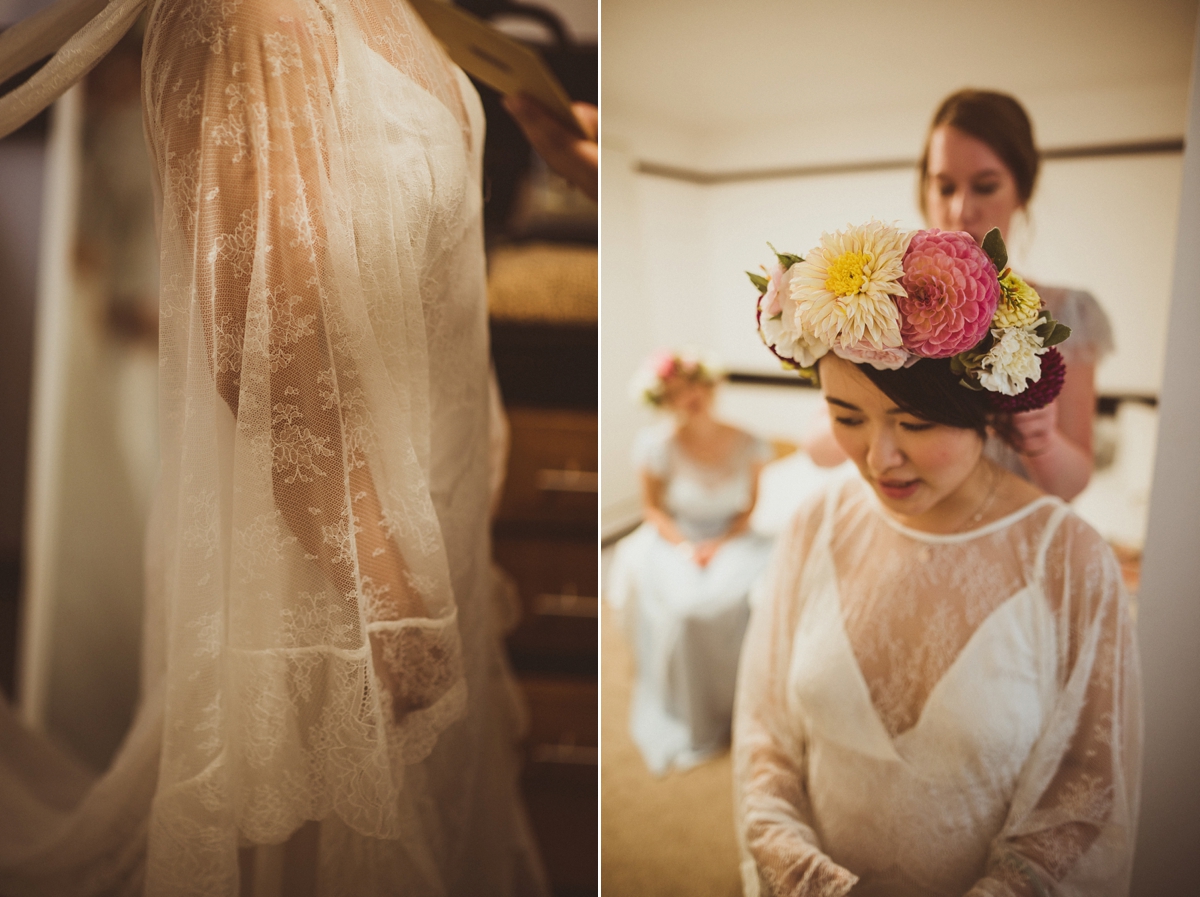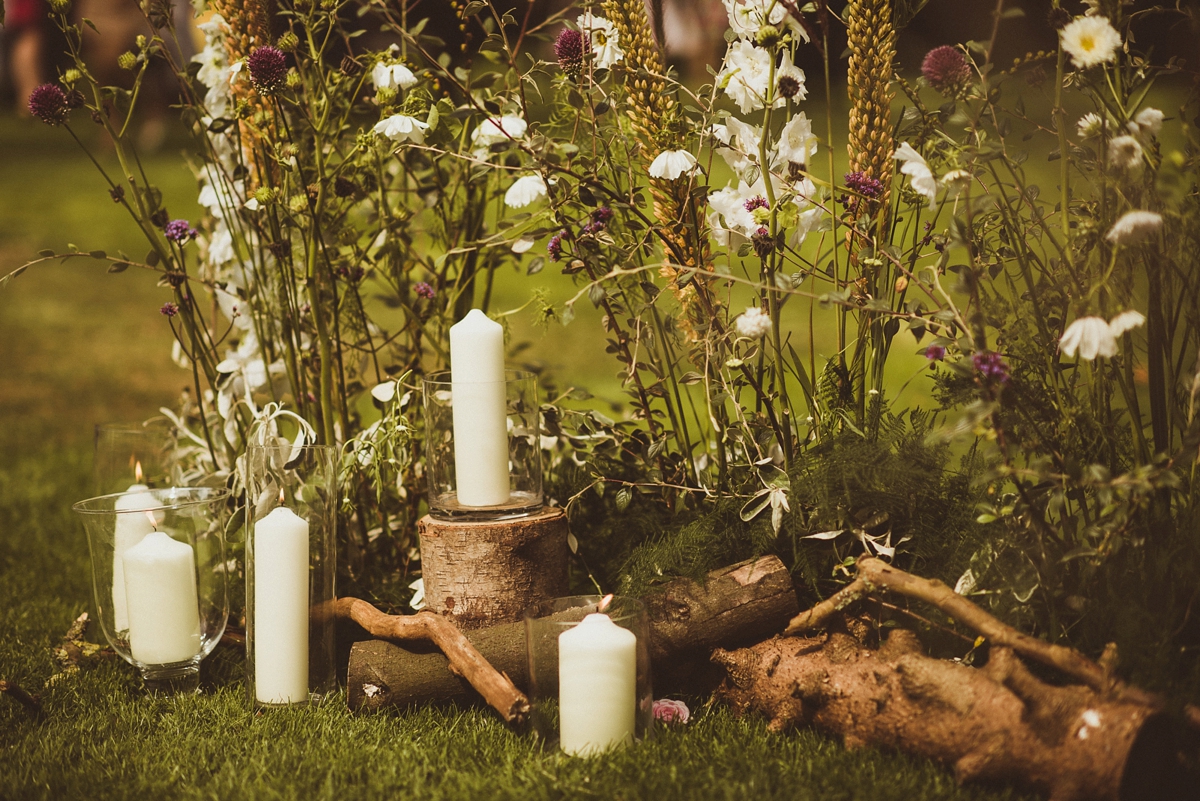 Kathrene's dad walked her down the aisle to her favourite music, Love Theme (Joyce) by Randy Edelmann.
"I remember my nerves kicking in as soon as I was dressed and then had to leave the room to make my way to the ceremony with my dad. He was so relaxed that it calmed me down just before I walked down the aisle."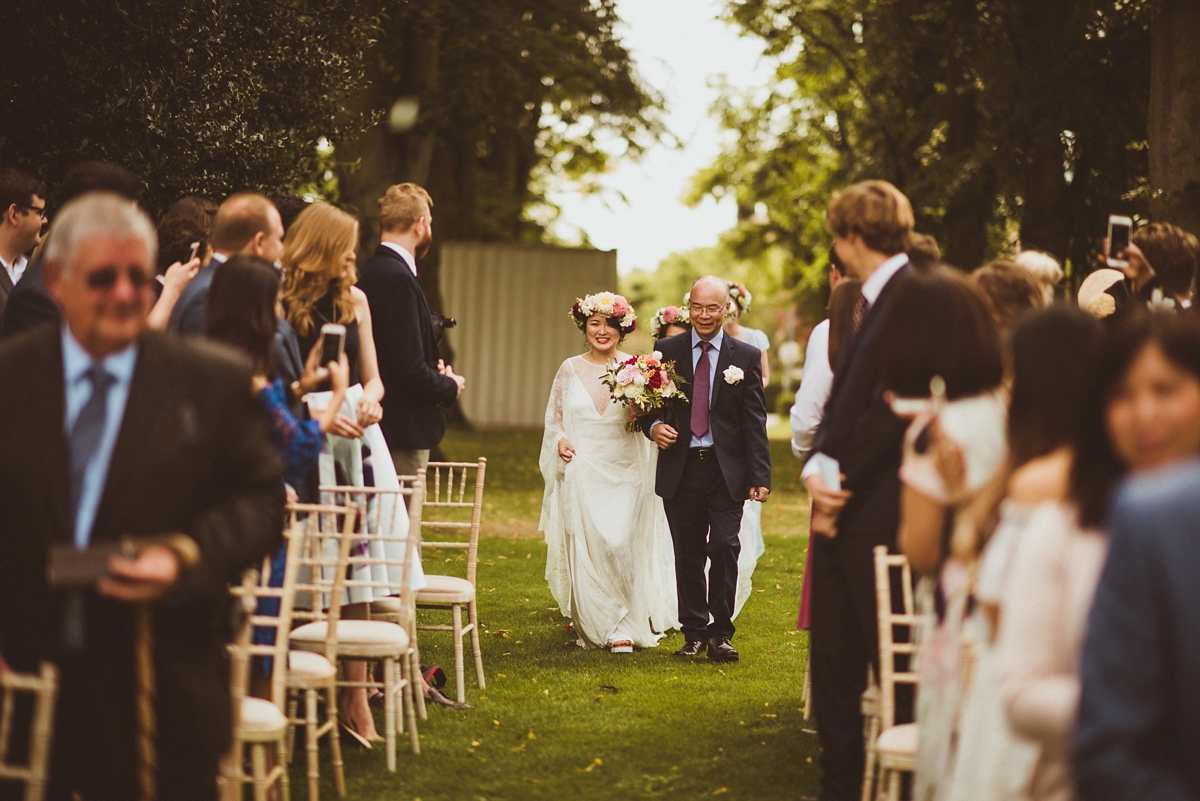 The couple's wedding bands were both from Cartier and included personalised messaged carved on the inside of both rings.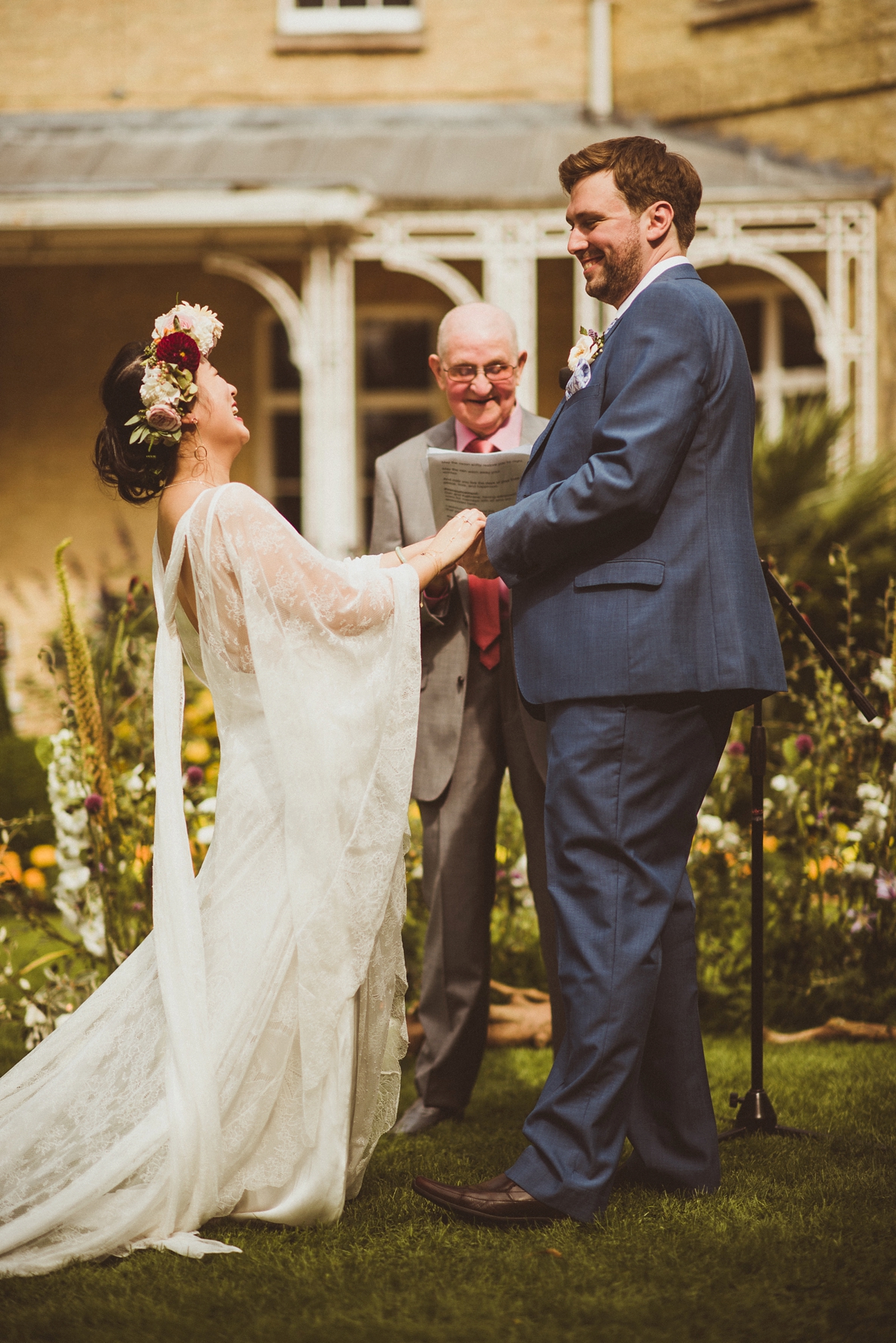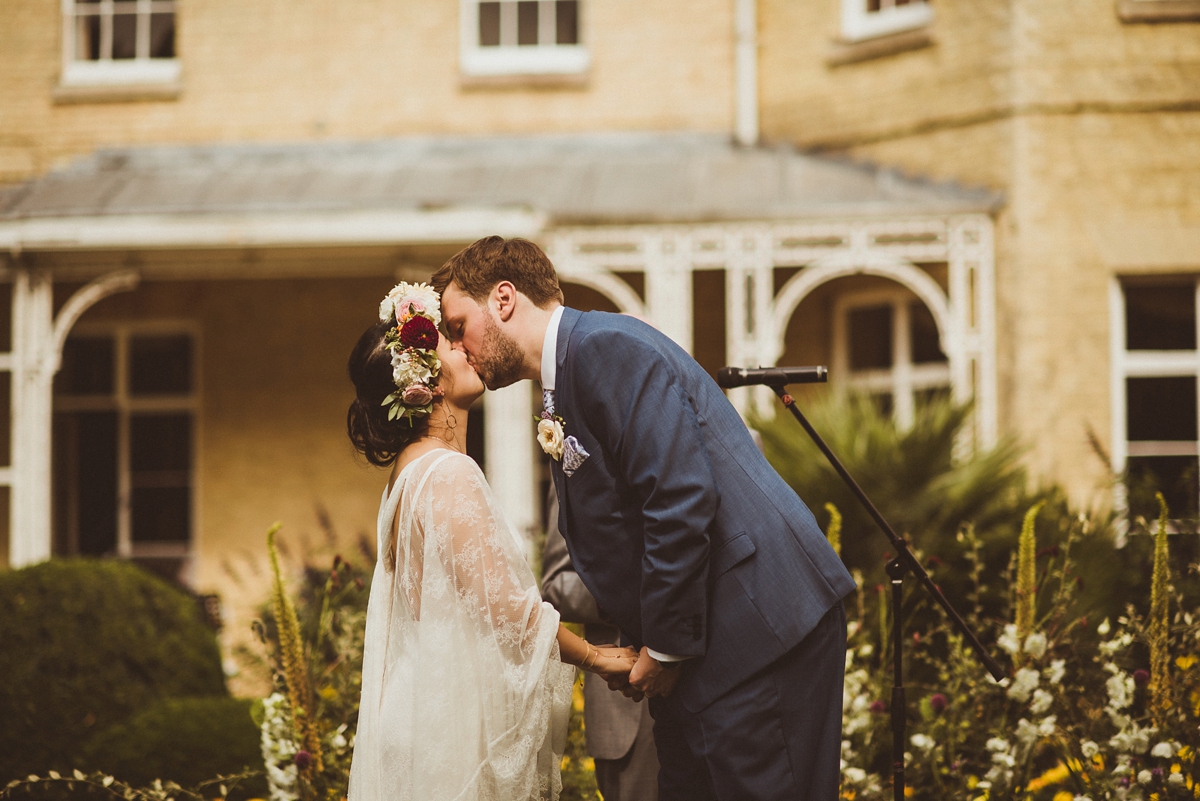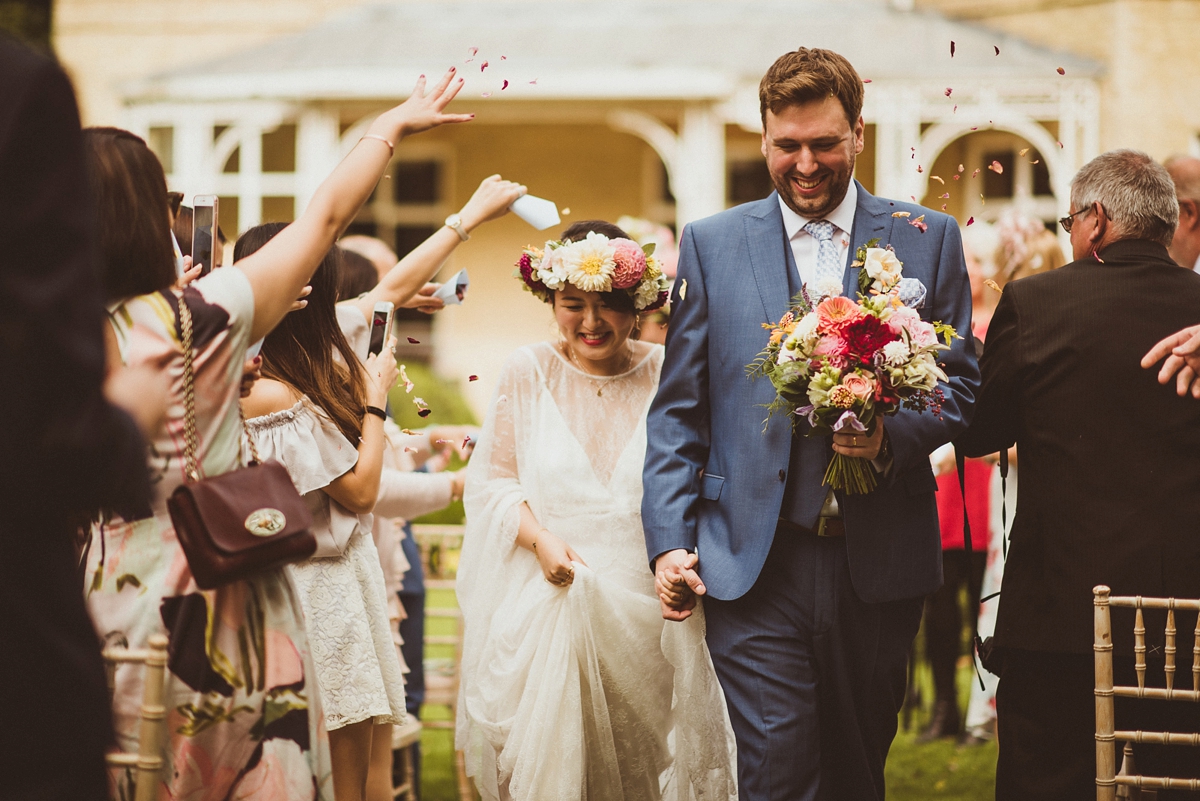 After the ceremony, whilst the bride, groom and wedding party took to the grounds of the venue for their wedding portraits, guests retreated to the outdoor marquee. The wedding breakfast was provided by Fitzwilliam College and served in the College Hall, a room which Kathrene had styled to perfection with long banquet tables, beautiful florals and hanging greenery.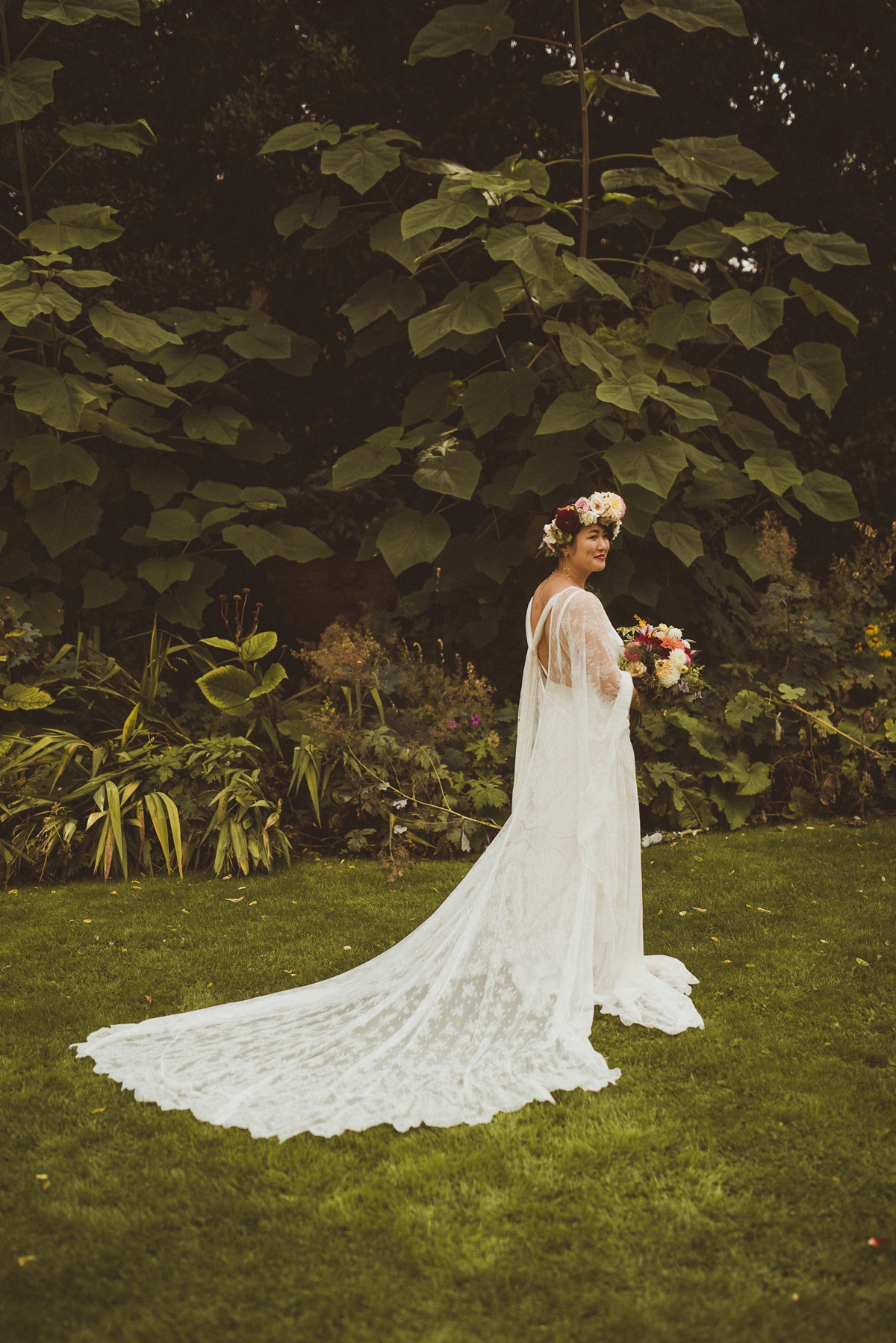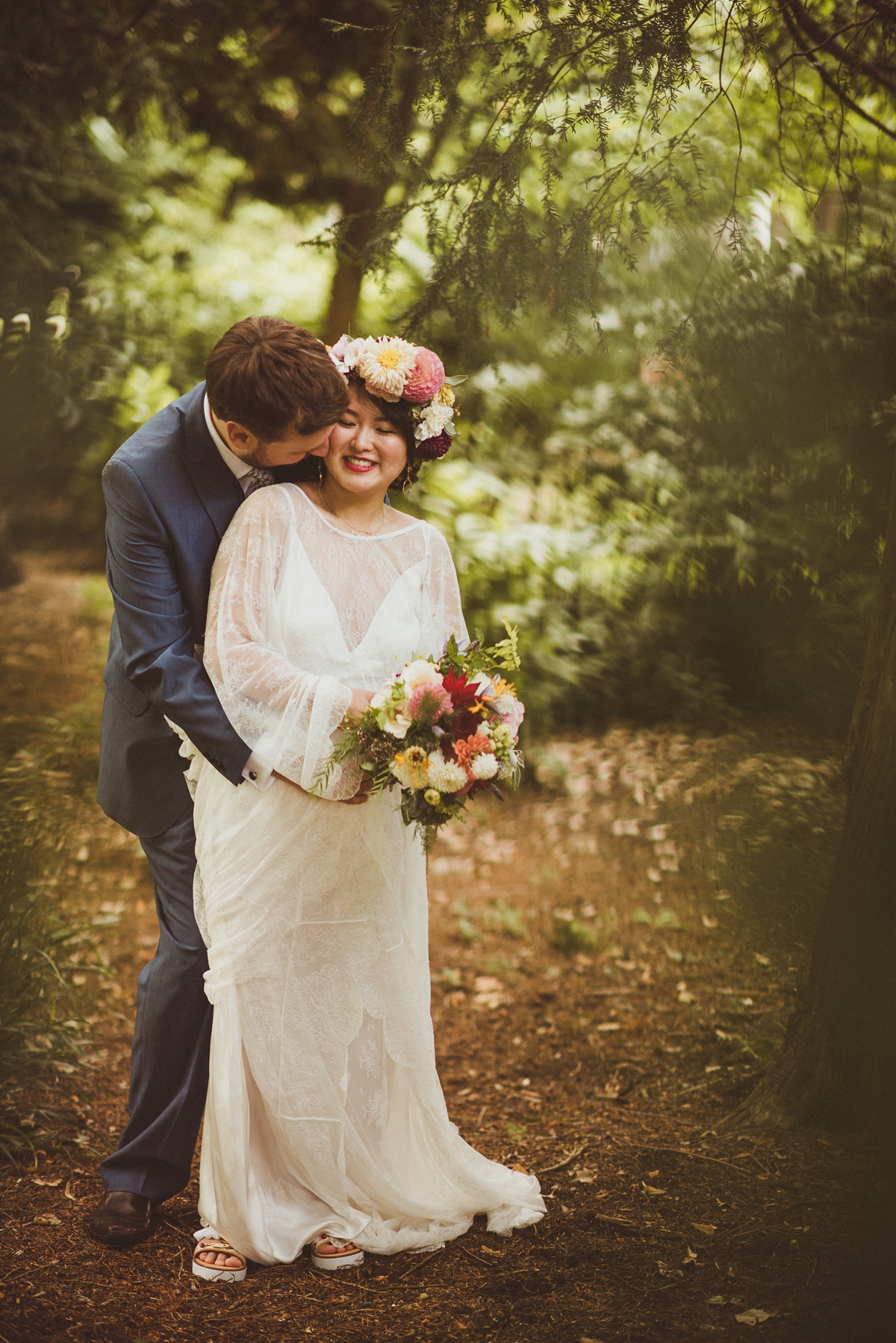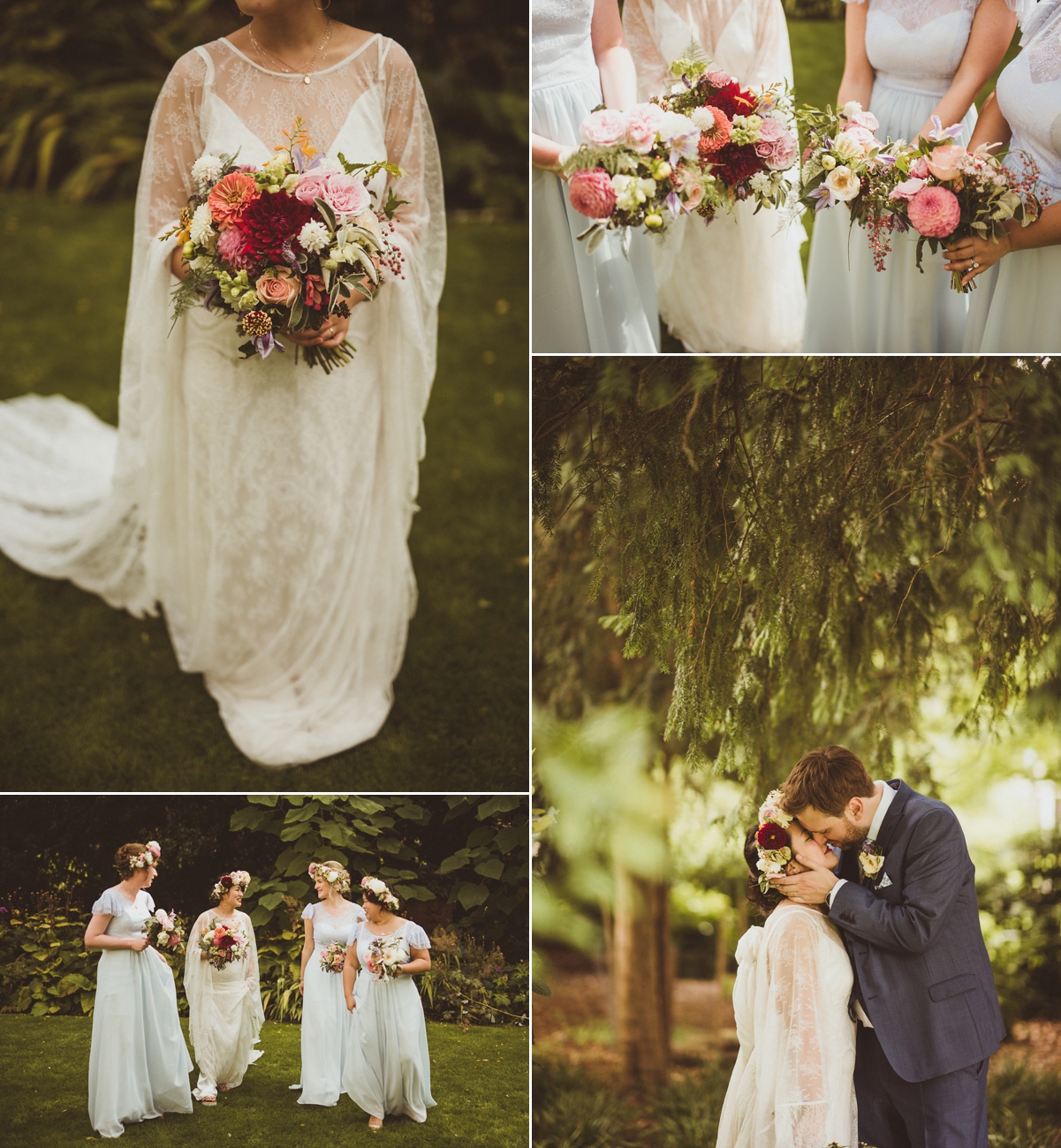 Kathrene's beautiful bridesmaids each wore matching pale mint coloured full-length dresses with lace cap sleeve detail, made bespoke by dress-maker Bauhinia, the same dress-maker who made the brides red tea ceremony dress.
They also each wore a flower crown to match Kathrene's and held blooming gorgeous bouquets made from colourful pastel flowers and greenery, all by East London-based florist Penelope Mercer.
"Pel and I met through the same mutual friend who's housewarming party it was where I met Dan, so we have met a few times and I remembered how talented she was with her beautiful flower arrangements. She was the first person I thought of and asked her to do our wedding flowers."
"Pel's floral arrangement styles were exactly what I was looking for – not too structured or ball-shaped and it was easy to explain to her what I wanted. As my shoes were red velvet and my Chinese tea ceremony dress was red, I wanted to have a pop of red in my bouquet too, to tie the two different looks I wore together. I told her what flowers I didn't like and then let her decide which seasonal flowers to use in our bouquets."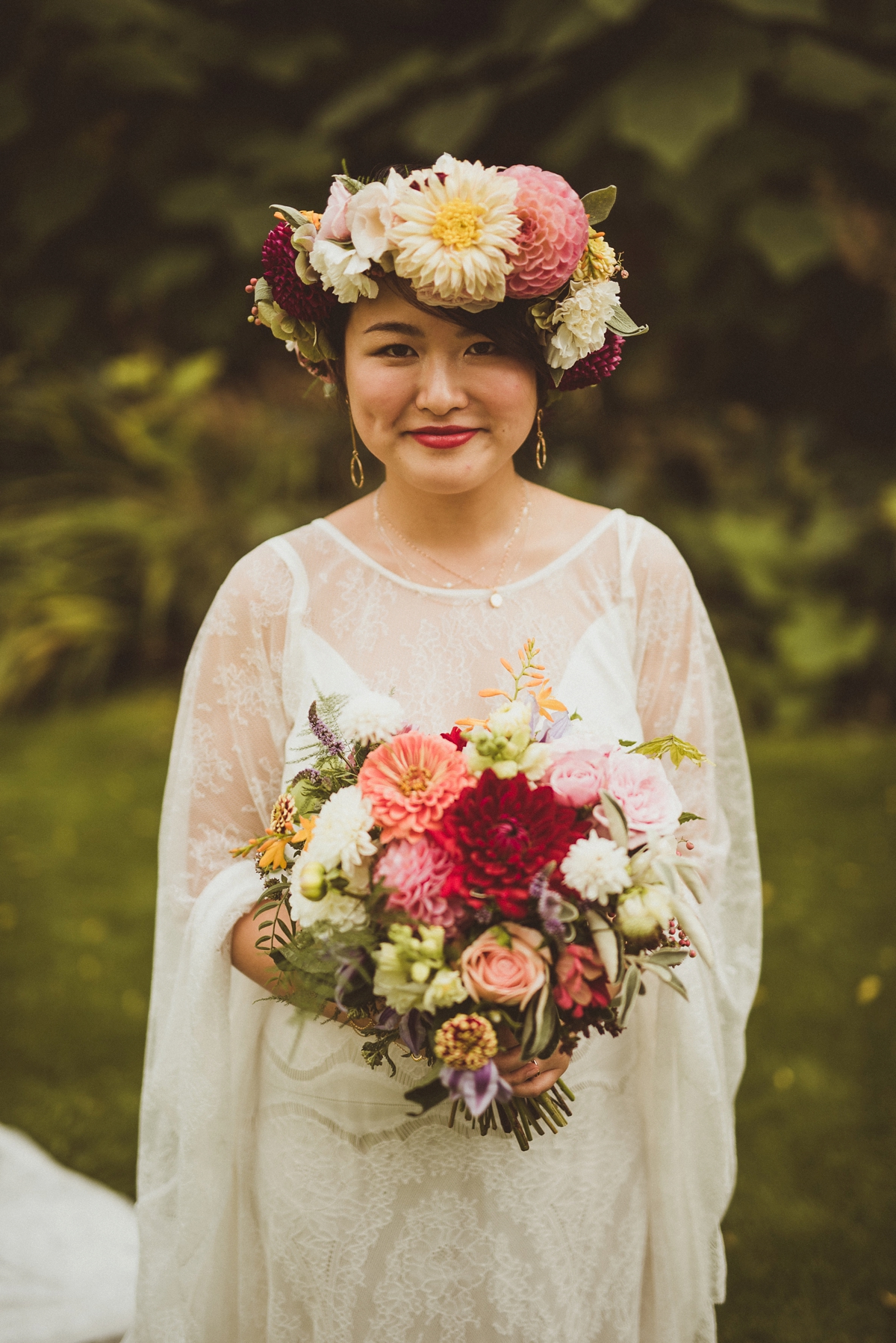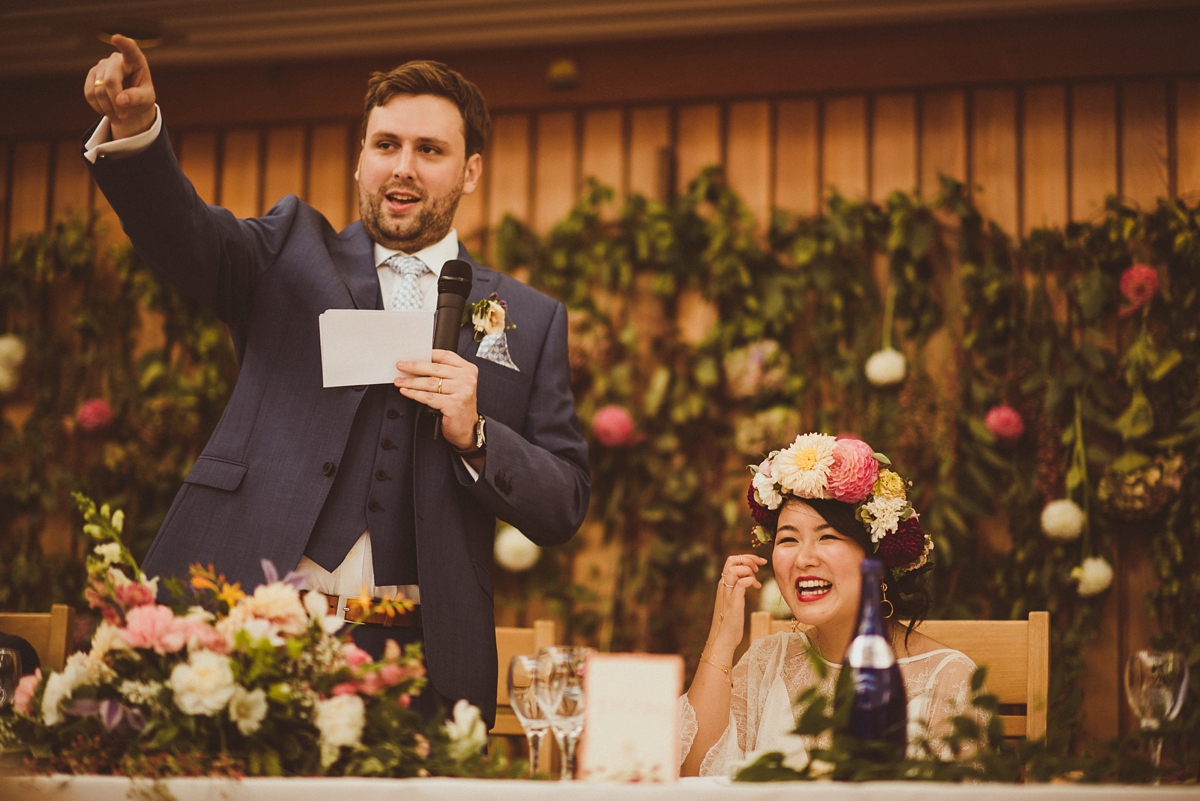 Guests were treated to favours of Butler's truffles, all hand wrapped by Kathrene and her sister and popped into little thank you favour bags to gift out. The wedding cake was a truly scrumptious creation and included three different cakes, all made by Cutter and Squidge.
"Neither of us wanted a traditional wedding cake with traditional flavours, so instead we had our favourite flavours across 3 different cakes. I had tried the cakes from Cutter and Squidge before and they were so delicious and beautifully made that I instantly thought of them when it came to our wedding cake. The flavours were Dulce de Leche, salted caramel choc heaven and garden berry. We had so many compliments about the cakes and wish we had gotten to eat more of it ourselves as it was so good."
After the speeches the couple kicked off the evening party with an upbeat and happy first dance to Kiss Me by Sixpence None the Richer.
"The entire day was our favourite day ever as we got to spend a lot of time with our friends and family. We tried to maximise as much time as possible to mingle with everyone and not just sit by each other all day. A highlight of mine though had to be seeing everyone when I was walking down the aisle and then again at the end to see Dan turn around with a big smile and holding my hand. Also, when granddad got his papers mixed up so he lost track of his speech and Dan had to rearrange it for him. That was an incredibly endearing and funny moment."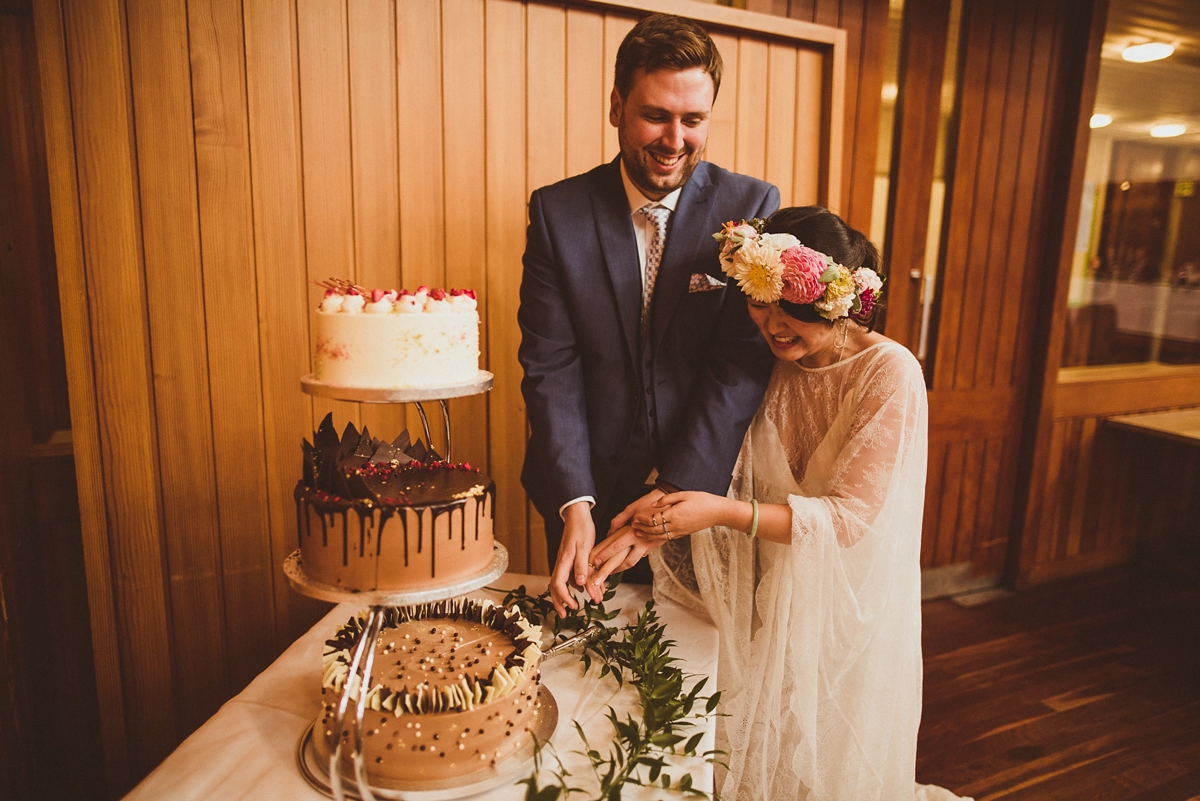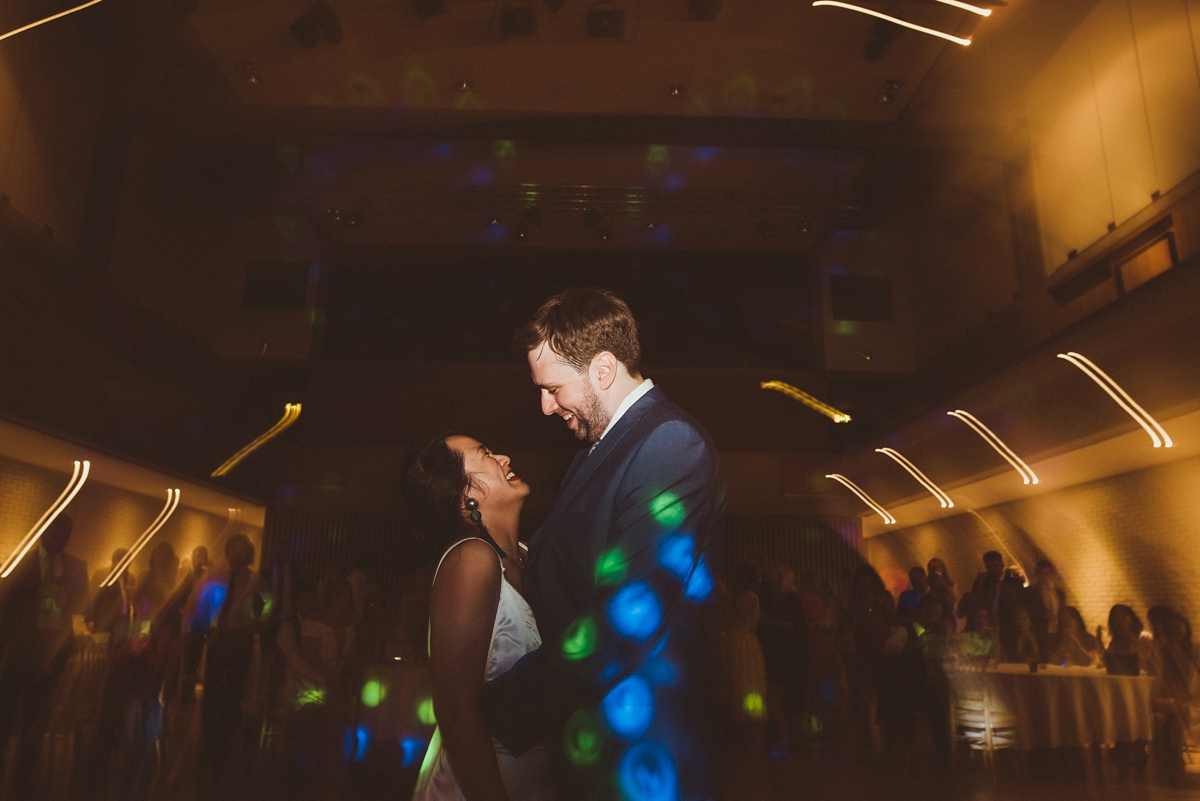 Words Of Wedded Wisdom
"The planning of a wedding is always going to be stressful but remember to enjoy it too! Don't treat it as a chore as there is really nothing quite like it. The build-up of anticipation and seeing everyone and everything come together on the day is amazing. Even if there are things that aren't exactly how you imagined them to be, no-one else will know apart from you and your day is filled with all your favourite people, so focus on having a great day on your wedding day."
"Everyone will have an opinion on what you should do but go with your instincts and don't be afraid to ask for help. I couldn't have put up all the decorations by myself and with help from my family and friends on the day of rehearsals, it all got done! The day flashes by so take it all in. Enjoy every minute and try not to be overwhelmed by how quickly everything happens. Remember also to catch up with and speak to your new husband or wife in between all the chats and drinks with everyone else, as it is easy to get carried away chatting all night without noticing the time."
What a really beautiful day! I love the gorgeous mix of cultures in a truly British setting, which photographer Matt Penberthy managed to capture on camera perfectly. A big congratulations to our happy couple and here's to a bright future as Mr and Mrs!
Until next time…
Much love,
Holly x