It's Friday lovely ones! And I have some lovely news for those of you currently bridesmaids shopping or maybe looking for a very special dress for a very special occasion.
The London based fashion house, KATYA KATYA London, have launched a brand new online shop for their bridesmaids and occasionwear dresses (that's fancy frocks to you and me – the kind you'd wear for a party, christening, as a wedding guest or black tie event, or, if you're like me, just lounging around the house and frolicking through the meadow in!).
This is brilliant news for this wonderful London based design team and even better news for those of you who appreciate beautifully made garments, affordable couture detail, and the kind of modern, romantic, bohemian aesthetic which is so representative of KATYA KATYA London's signature style.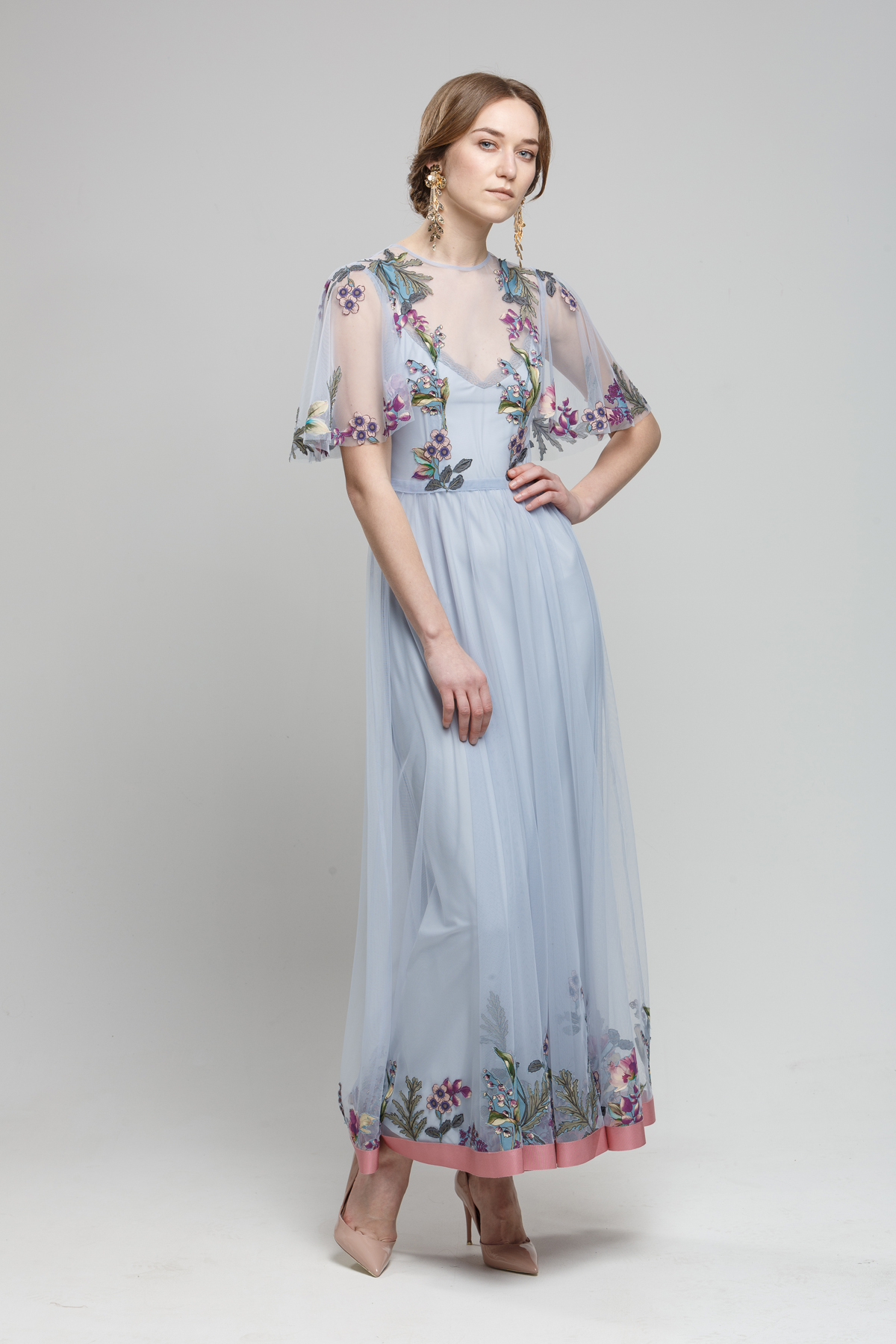 Bronia, £890
I first discovered KATYA KATYA London some six years ago now whilst visiting the White Gallery trade event. There was this tiny little stand that stood out amidst the sea of white with glorious tinted lace, the palest of pastel colour tulle, playful polka dots and ruffles. It was such a breath of fresh air and I was smitten from the get-go. Since then, we're shared a number of utterly beautiful weddings with brides wearing one of designer Katya's gowns and it's been a joy to watch this once fledgling designer brand flourish and grow.
The talent behind this label are two childhood friends, Katya Shehurina and Marina Kvasova. Both originally from Latvia, Katya and Marina realised from an early age that they shared a passion for fashion and beautiful dresses. Whilst Katya graduated from  fashion design school after studying the craft of couture, Marina gained vast experience in business and brand management. Coming together in their adult life as creative and business partners was probably always meant to be.
Columbine, £920
In 2007, Katya and Marina decided to launch their own business, focusing on their unique design style which very much reflects a modern bohemian inspired aesthetic, impeccable craftsmanship and a lightweight ethereal finish. These are gowns for the free spirited individual who appreciates fine craftsmanship and effortless glamour.
KATYA KATYA London has an insanely beautiful bridal wear collection as well as it's separate bridesmaid and occasion wear collections but it's the latter two that we're focussing on today. Take a look at these exquisite gowns and imagine your maids wearing them on your wedding day, or maybe slipping into one for that anniversary date night you have planned. Or maybe even going against the grain and wearing one on your wedding day yourself? There are no rules any more. Any dress you wear on your wedding day should simply be any dress that fills you with magic and make you want to dance!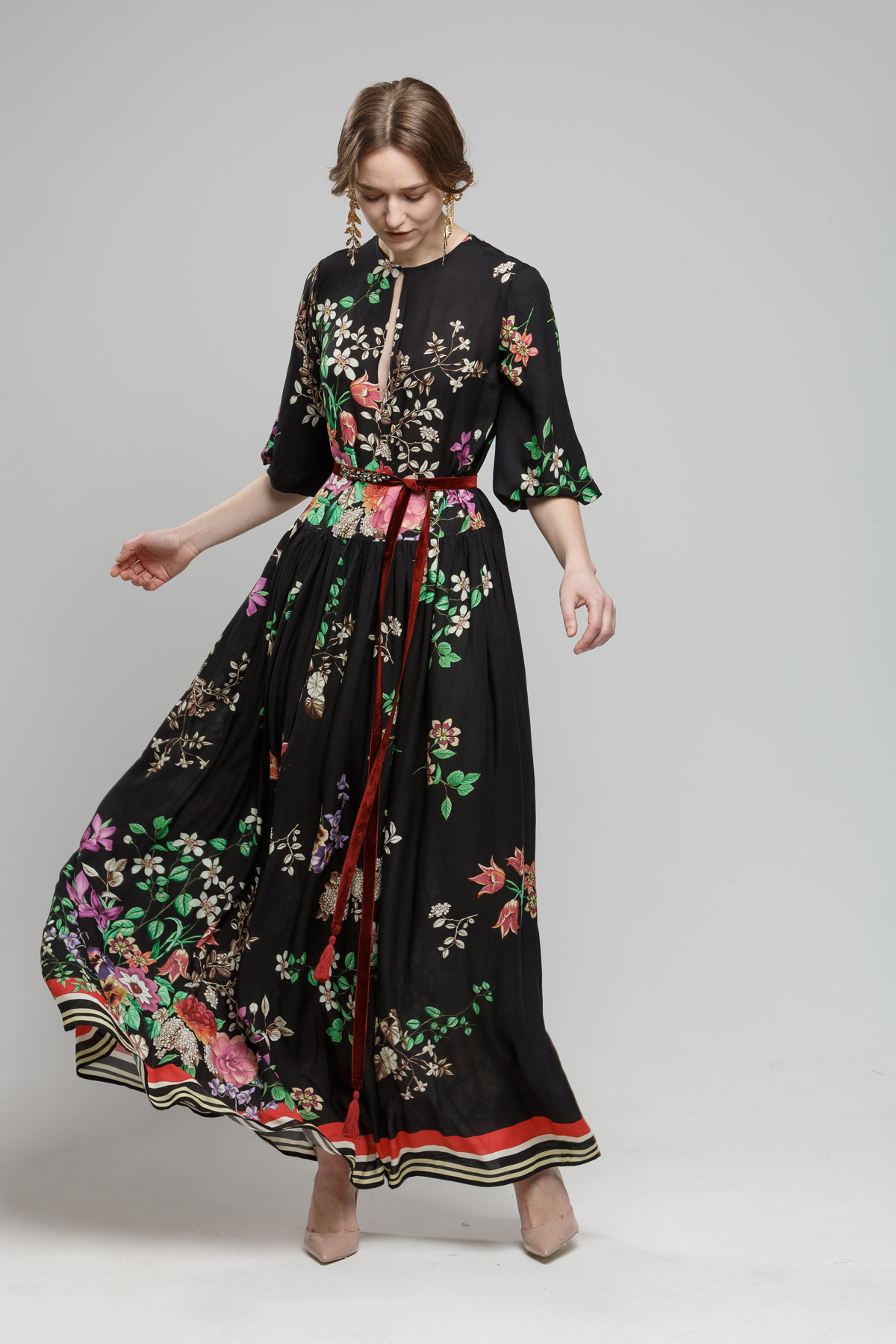 Ireses, £920
Blending modern bohemian inspired styles with opulent lace and silk materials, KATYA KATYA London's vision is to create beautifully crafted made-to-order garments that combine versatility, comfort and timeless elegance.
Designer Katya says "It's an exciting opportunity for us to launch an e-commerce store. Creating an online space for our customers where they're able to peruse the collections and purchase direct from our occasionwear and bridesmaids ranges via the website, with ease and confidence."
Orchid, £890
Although an affinity for boho styles and exclusively feminine cuts resonates throughout all of these beautiful designs, KATYA KATYA finds great inspiration in the diversity of the contemporary world too. They've managed to dip into the past to seek inspiration and create a thoroughly modern and timeless vibe.
The gentle use of colour, couture details, French lace, Italian silk and hand-embellished accessories create a look of exquisitely bold and chic refinement. These are gowns that will turn heads at whatever occasion you choose to wear them at.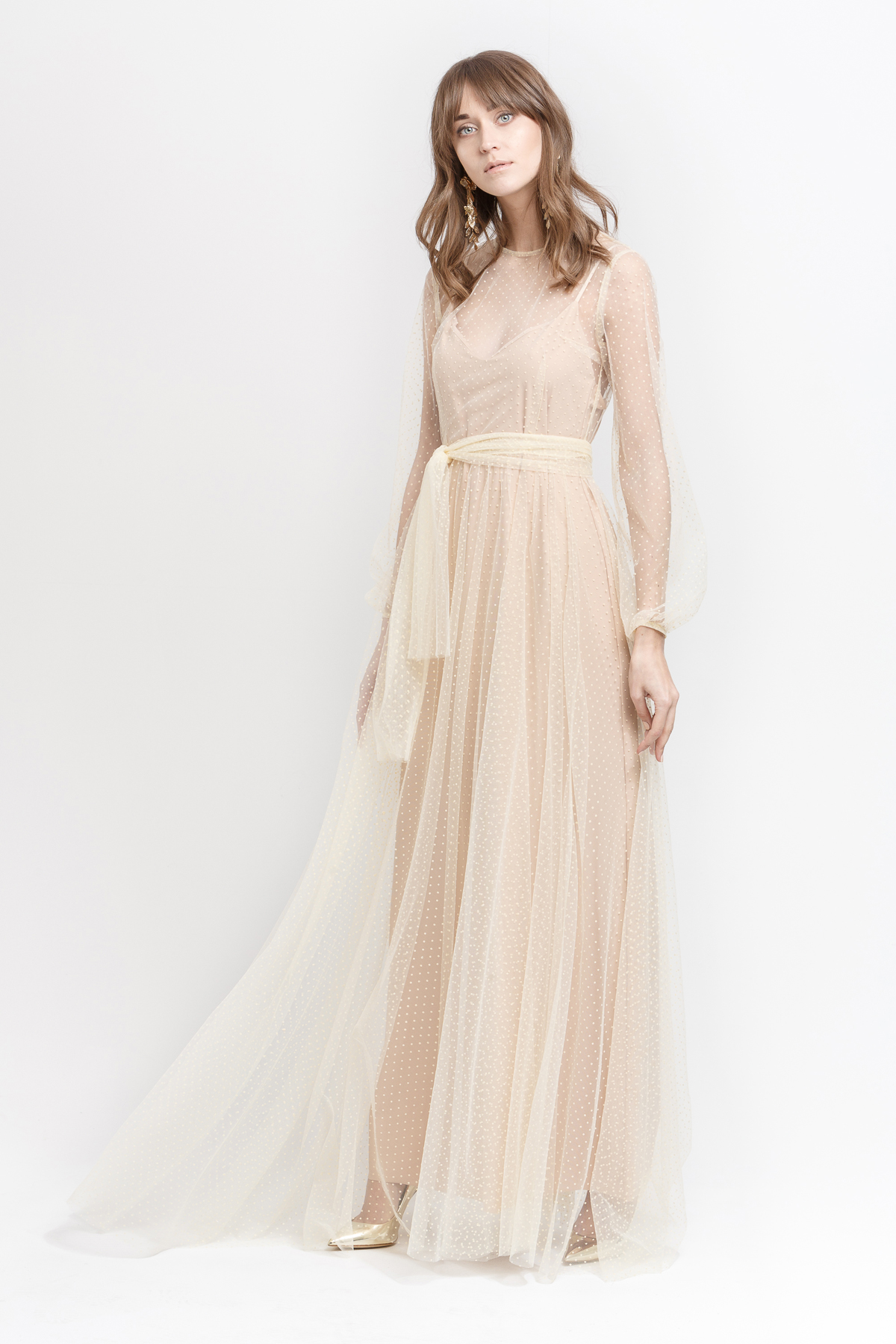 The Emery Dress, £350
The KATYA KATYA London boutique is based in the wonderful borough of Chelsea, a mere 10 minute walk from South Kensington tube station & Gloucester road tube station.  You can enjoy a boutique experience online at katyakatya.co.uk. The online customer care team will also be on hand to assist with any questions regarding placing your order, to ensure you receive a smooth and enjoyable online shopping experience.
I would absolutely love to hear from those of you who fall in love with and invest in one or more of these delicious dresses.
Annabel